We are an on-location hair and makeup studio whose goal is to make you look and feel your kind of beautiful.
---
---
Our Wedding Style Is:
The most important style is our bride's style! Every bride has envisioned the perfect look for their wedding day, whether it's looking like a princess, classic and romantic, modern glam, or oozing sex appeal. Before their big day, we have our brides send over inspiration pictures so they can visually communicate their ideal look to us.  So on the wedding day, we can create the fairytale look of their dreams. Regardless of their overall style choice, we always want them to feel and look their absolute best.
Our Personality Is:
We have a team of artists, each with varying styles, personalities, and energy levels. Our aim is to always try to match a bride's personality to that of her artist's. If a bride is vivacious and fun, we will pair her with one of our girls who is outgoing and fun so they can have an enjoyable experience with her and her bridal party.  If a bride has a calm energy, we will ensure that the artist we pair her with has a soothing aura. If a bride is "type-A" we want an artist who understands and appreciates every attention to detail. Hair and makeup are the first events of the day and it sets the tone for the remainder of the day, so it is important that our brides "getting ready" experience runs smoothly and is worry-free.
---
What Inspired Us to Start Our Business is:
I grew up in a house full of women who loved hair and makeup. When we all got ready together it was such a bonding and fun experience. The getting ready part was almost as fun as the event we were going to! (Almost!)
I wanted to bring this experience to Brides and their Bridal Party. Why stress out running to the salon or makeup counter when we can bring the Studio to you!
---
We Love Being a Part of the Wedding Industry Because:
Every woman is beautiful but sometimes women can lose sight of themselves! (Especially on stressful wedding days!) Our artists love to be a part of bringing beauty from the inside out.
---
What Makes Our Business Stand Out From Other Vendors Is:
We are known for our Hollywood waves and glam updos.
---
One Thing Most Couples Would Be Surprised to Know About Us Is:
That I am not Indian! I work so many Indian weddings, celebrate Indian holidays, have many Indian best friends, watch Bollywood movies, drink chai…. that people are surprised that I am Mexican-American (Chicana) – BUT MY HEART IS INDIAN! (Does that count?)
One of Our Non-Wedding Passions Is:
I am passionate about helping children in some form or another. I would love to foster or create a charity to help children.
---
Our Pricing:
To serve our brides better we have three different levels and price points. Everyone deserves VIP treatment on their special day no matter what their budget is!
Bridal hair and makeup range from $165- $295
Wedding party hair and makeup range from $115- $175
Contact for Indian wedding packages.
---
Our Associations/Awards:
Best of The Knot, Wedding Wire Rated, Member of Association of Bridal Consultants, Member of National Association of Catering Executives, Featured in Desh Videsh, Tampa Bay Weddings, Munaluch Bride, Modern Luxury Bride, Cover of Boss Magazine Volume 2 No.4, Cover of Perfect Wedding Guide 2010
---
---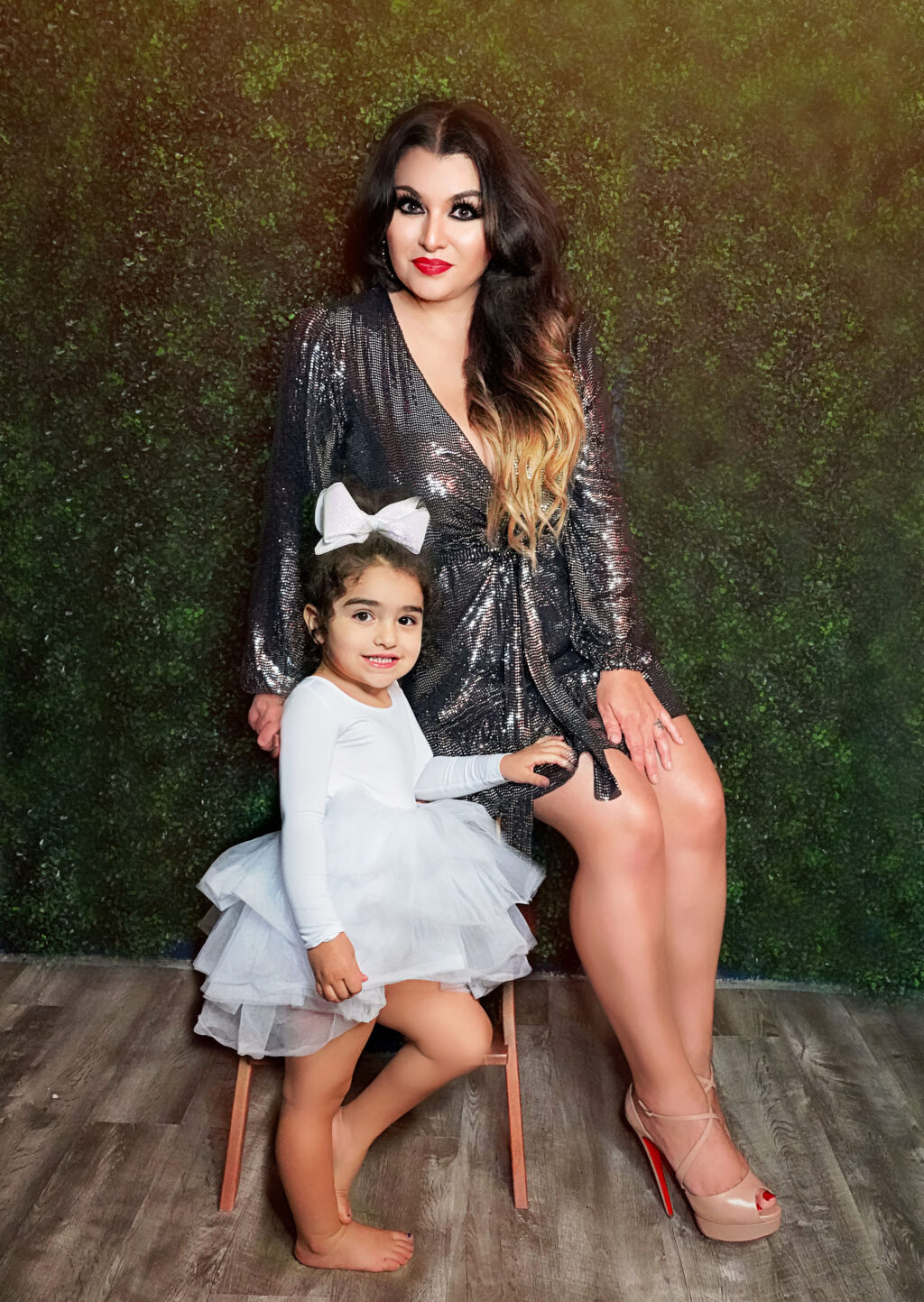 Meet Michele Renee Zerda
Addicted to anything bravo and Arabic Coffee. Mother of a very sassy 4-year-old fashionista. Stepmom to a criminally inclined cat. Just trying to keep it together until retirement or until I marry rich.
Website
(813) 531-7770
Michele Renee The Studio Reviews from Marry Me Tampa Bay Couples:
Marry Me Tampa Bay curates the below reviews from real couples whom we've personally interviewed. As Tampa Bay's most trusted wedding planning resource, these reviews are 100% accurate and aren't created by fake accounts.
---
---
As Seen on Marry Me Tampa Bay