We've all heard that "wives' tale" of finding love in a grocery store, but for Tampa Bay couple Joylynn and Jarod they really did meet in the ice cream aisle! Jarod was stationed in St. Petersburg with the U.S. Coast Guard while Joylynn was living in Ft. Myers. After a year of long-distance dating, the couple decided to spend the rest of their lives together. "My husband asked my parents for their blessing and proposed at Maggiano's restaurant. We wanted a year to plan the wedding so we set our wedding date for the next April," Joylynn shared.
Purple & Lime Green Mirror Lake Lyceum St. Petersburg Wedding
Although they weren't getting married in a church, Joylynn and Jarod wanted a vintage church feel so they chose St. Petersburg wedding venue Mirror Lake Lyceum. In addition to being able to have her wedding ceremony and reception at the same location, the couple liked the fact they could bring in their own St. Petersburg wedding caterer, Lee Roy Selmon's.
"The most important element of our wedding was the food," Joylynn said. "My husband is a food specialist in U.S. Coast Guard, so food is his livelihood, and I wanted a menu that was personal and fun. We decided 'comfort (southern) food' was the best for our wedding."
When it came to decor the bride decided on an elegant purple and lime green St. Petersburg wedding. Joylynn was a DIY bride; she made her own wedding invitations, ceremony programs, wedding favors and table numbers. "We wanted to put our heart into this celebration and create a lot of the wedding details ourselves," the bride said.
To keep Joylynn relaxed on her wedding day, she hired St. Petersburg wedding coordinator Special Moments to keep things on track. "I did not want my family and I to be running around on the wedding day trying to coordinate everything like where to put the decorations or how to pay the vendors," Joylynn explained. "From our first meeting I knew Tammy was creative, knowledgeable and could really make our dreams a reality. Even though I felt I was crafty and DIY savvy, once I realized that there was a lot more that went into a wedding besides the decorations, I knew I needed a planner. We realized there is a lot of coordinating and negotiating. She had a lot of experience and this is what she does for a living. There are a lot of secrets and tips she has learned over the years."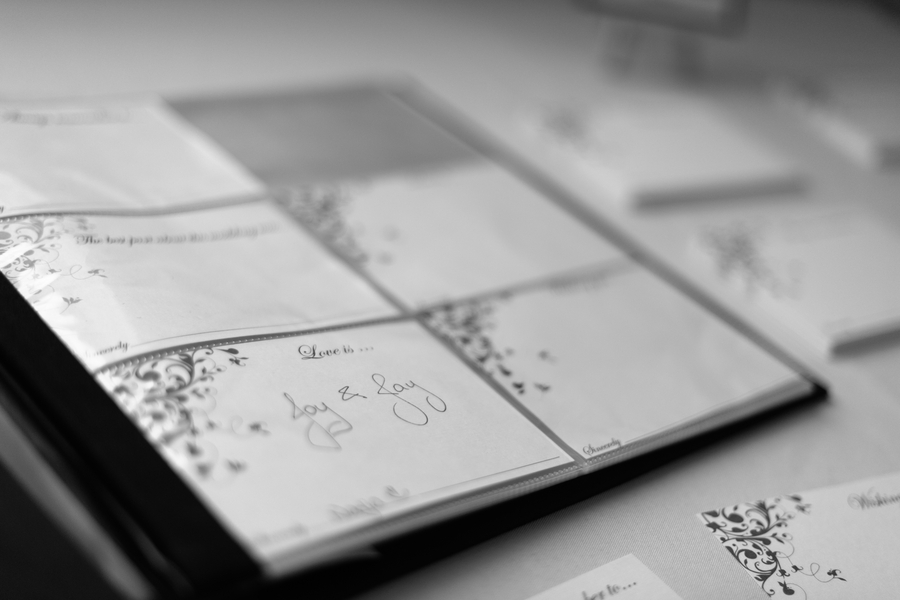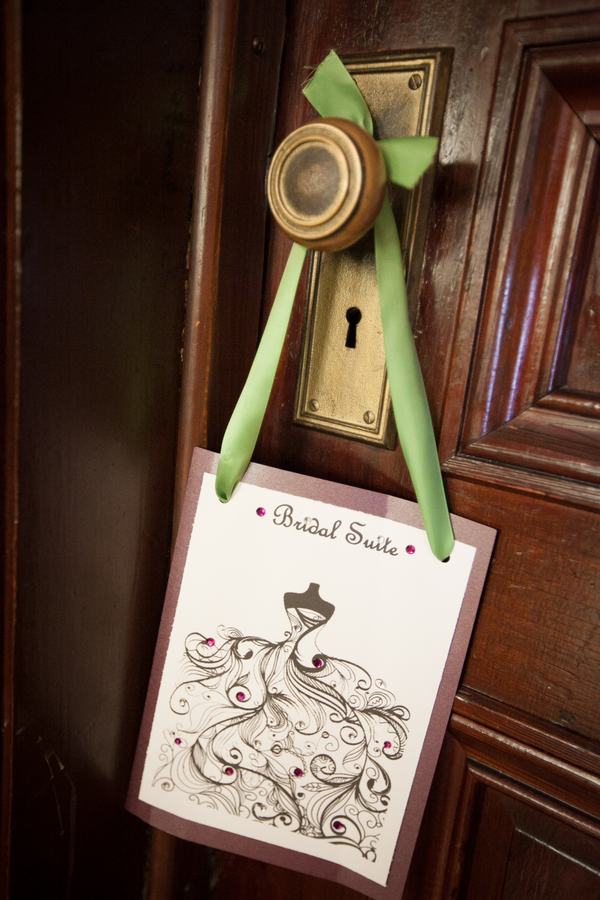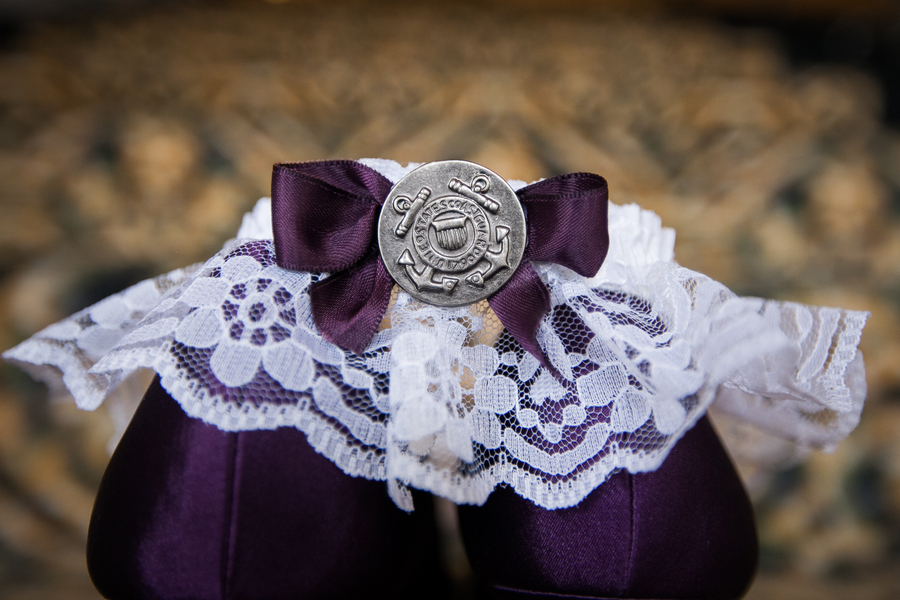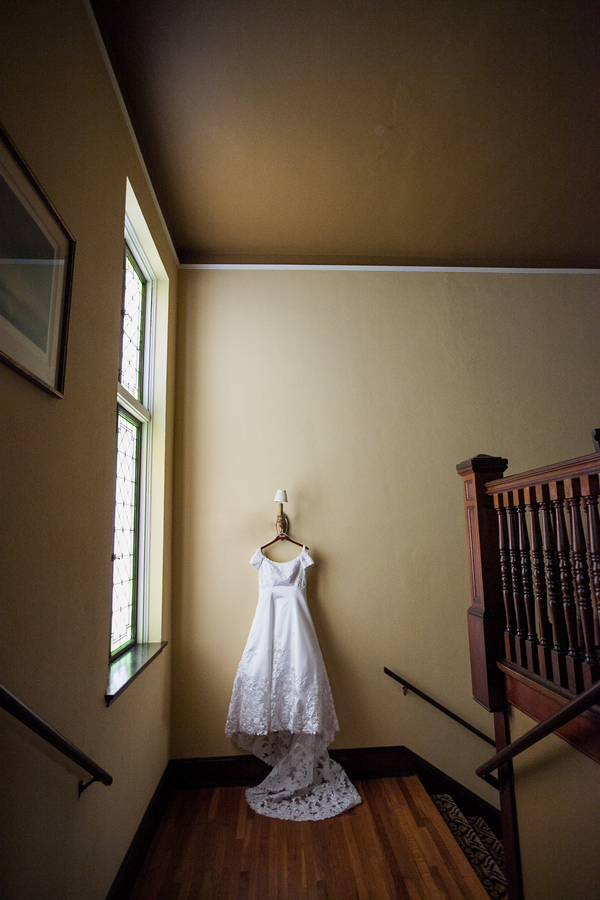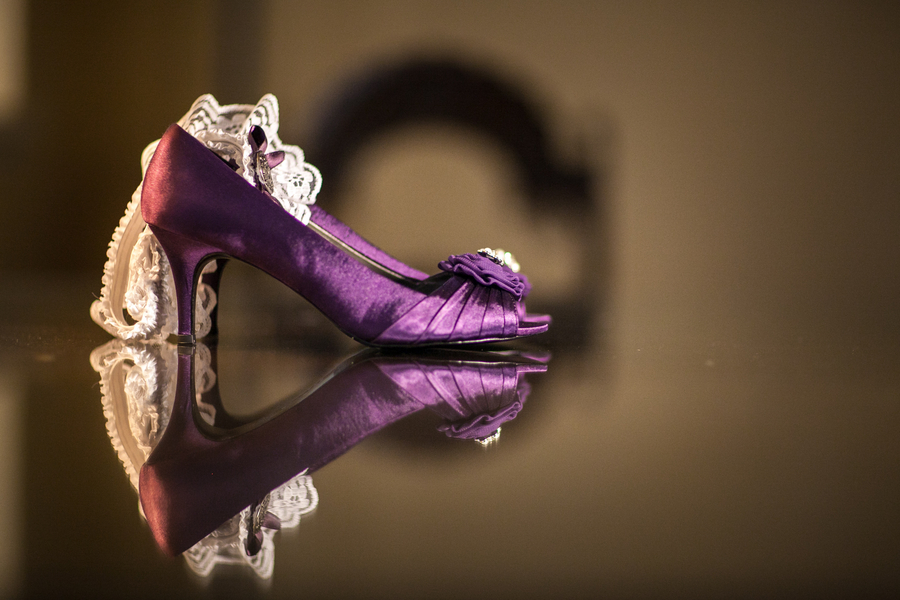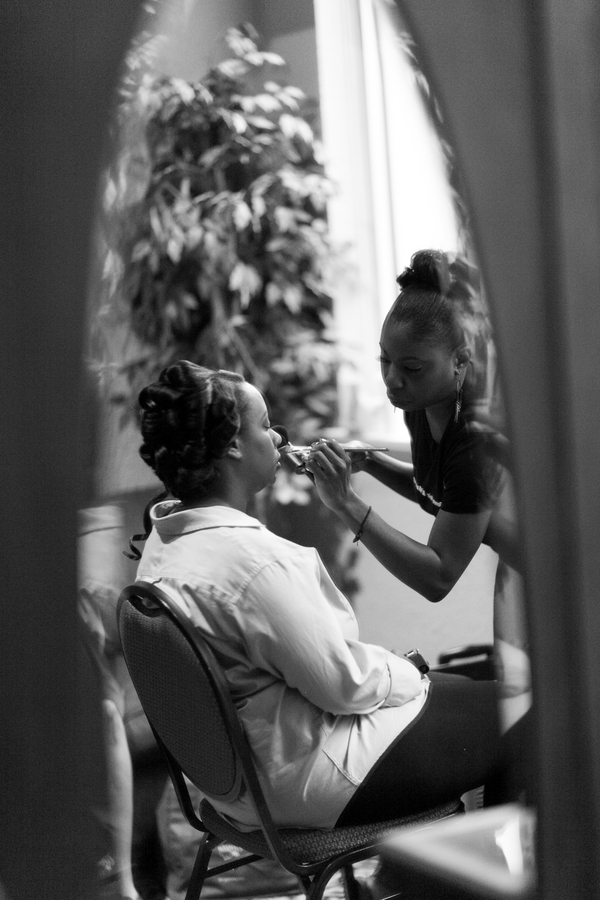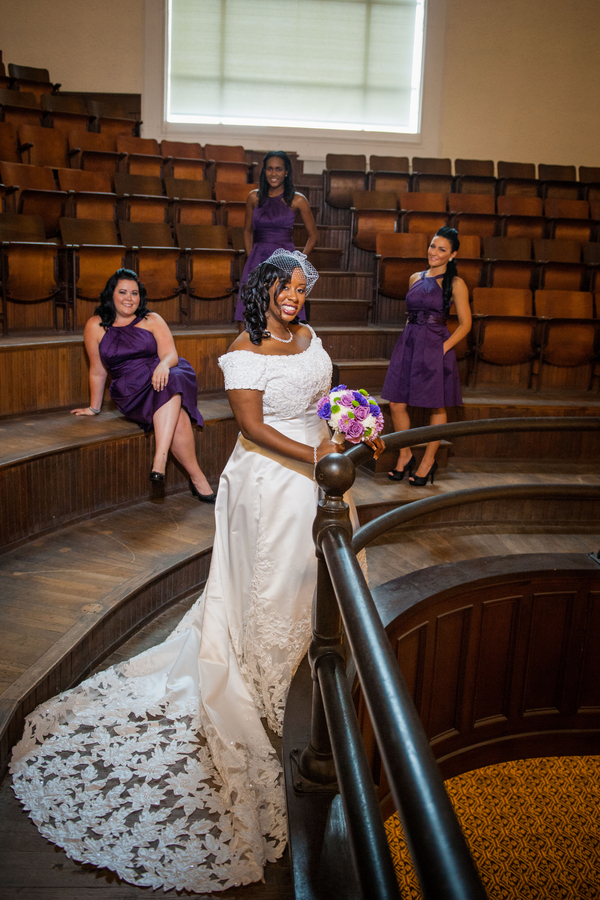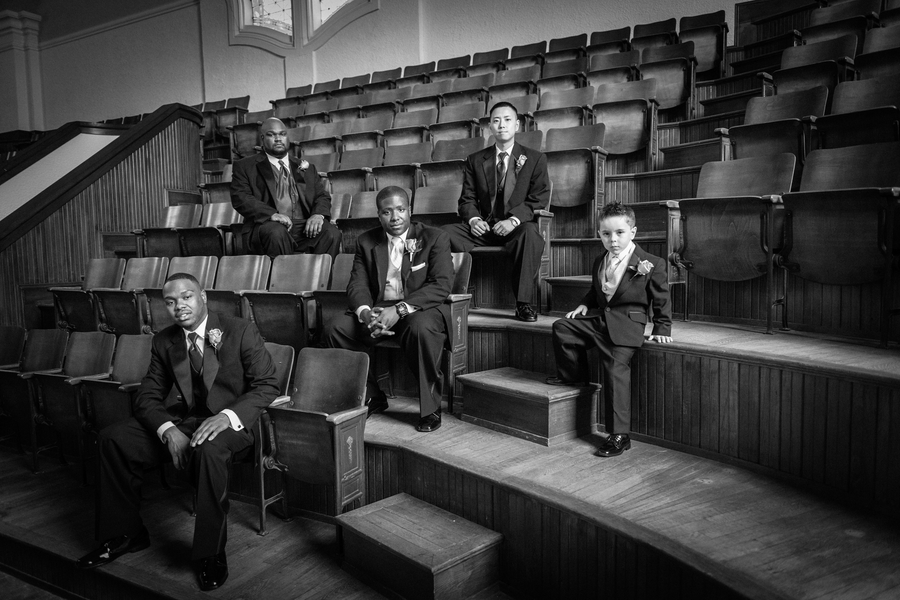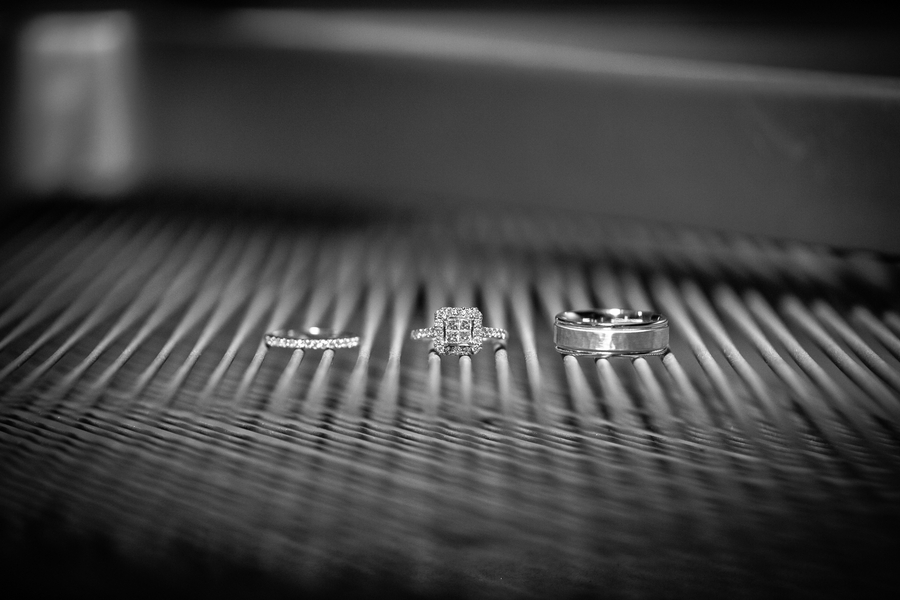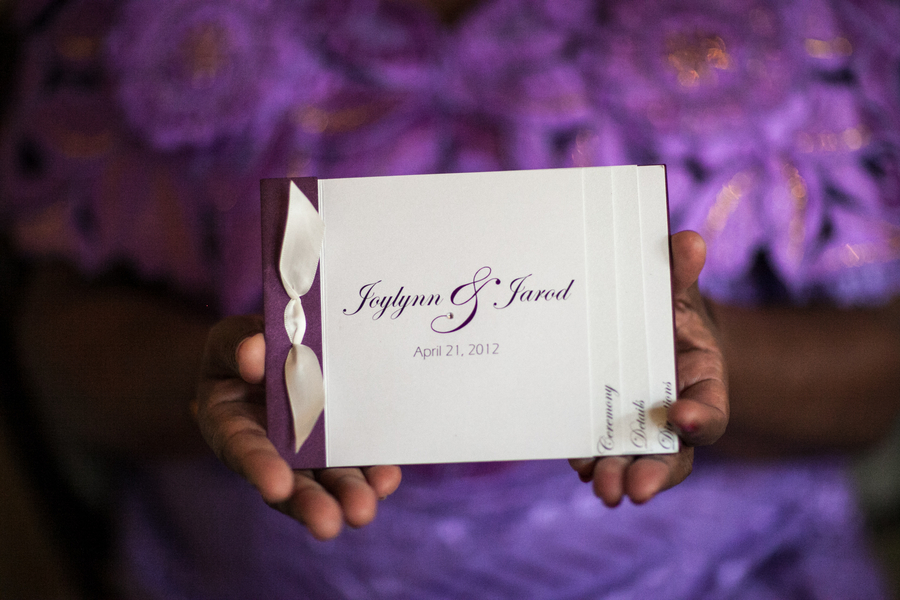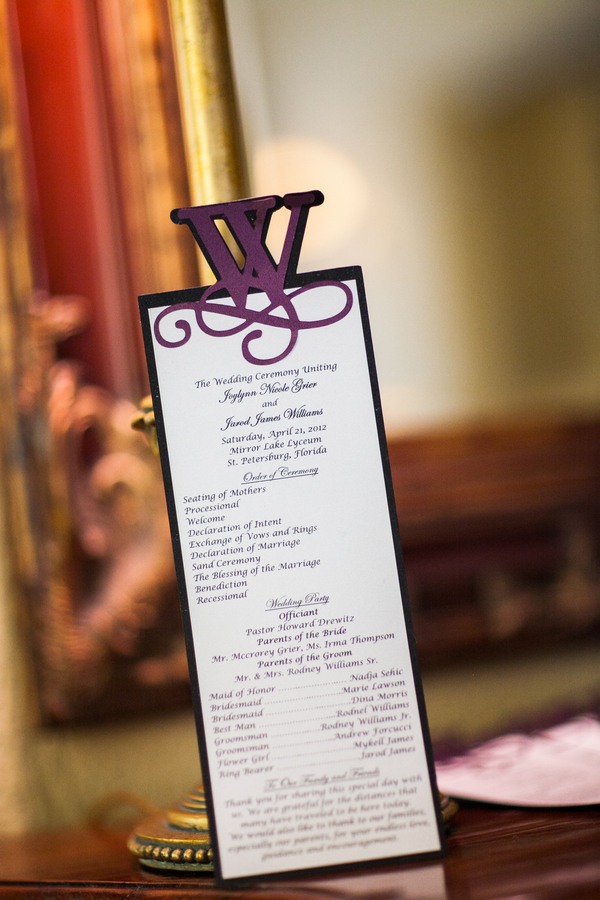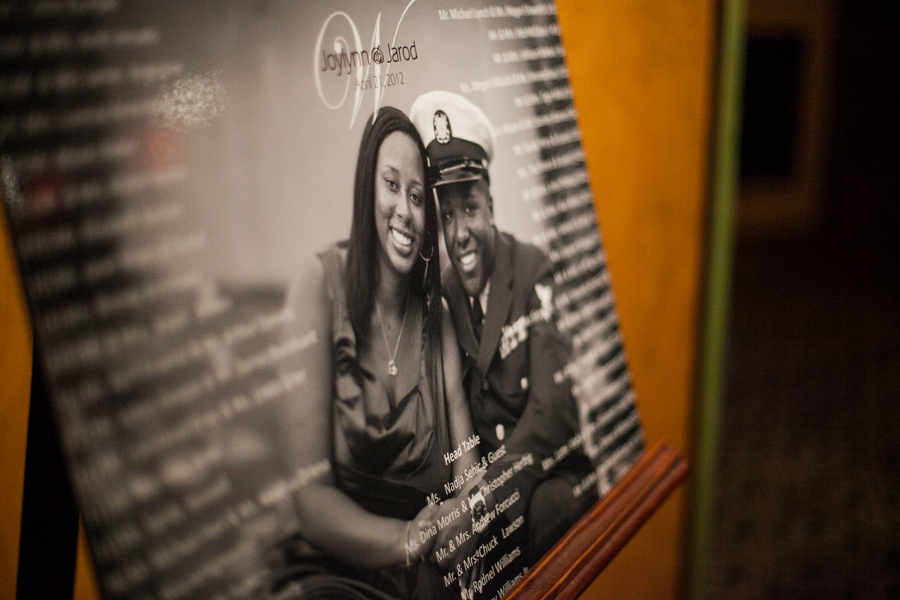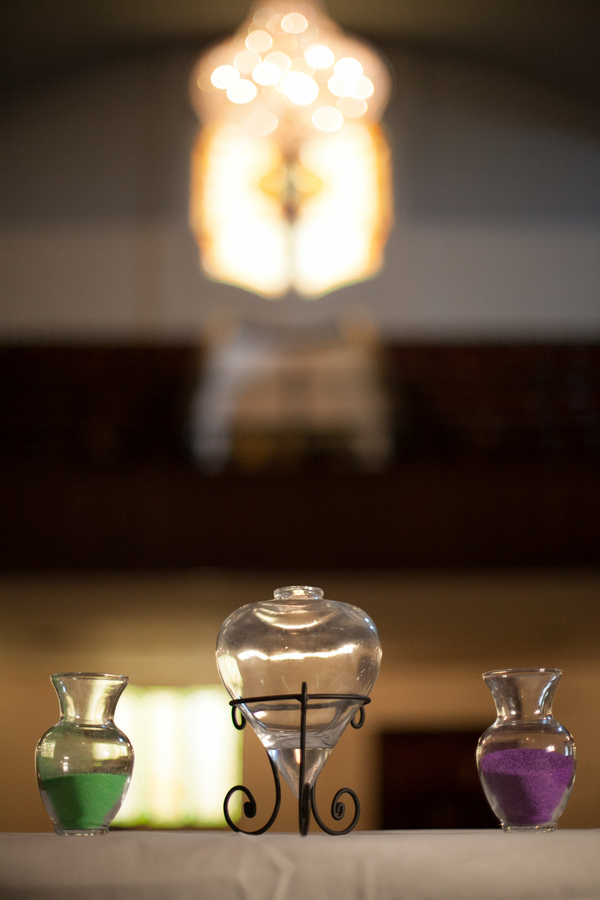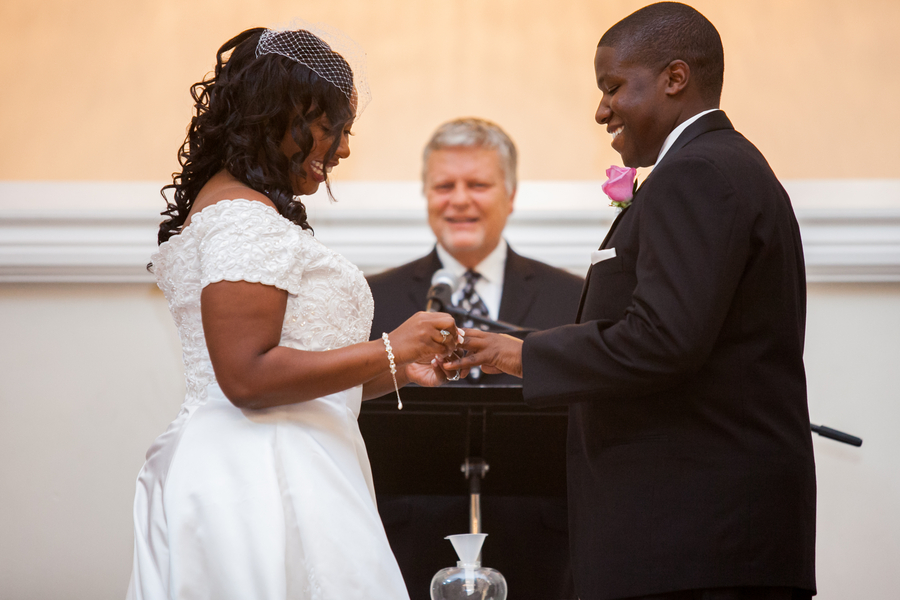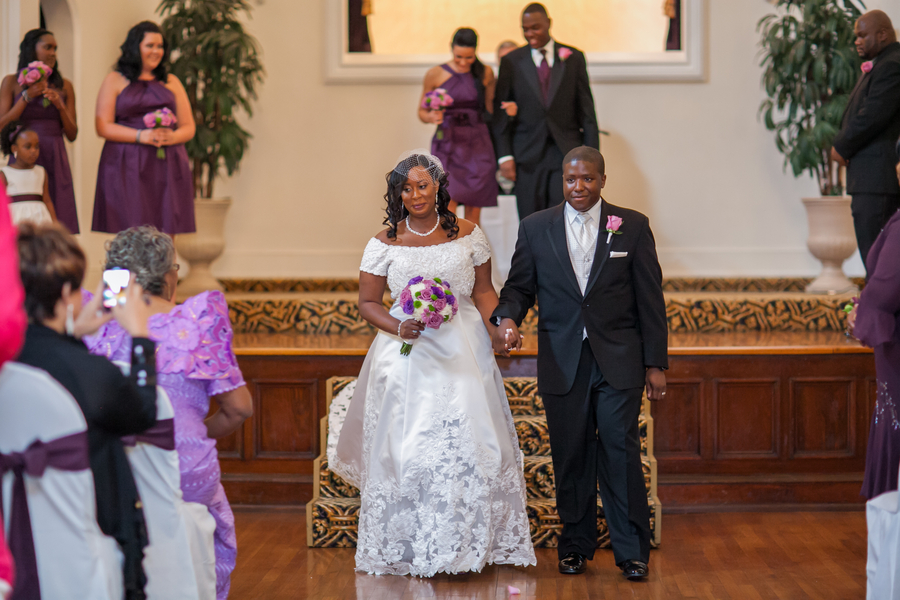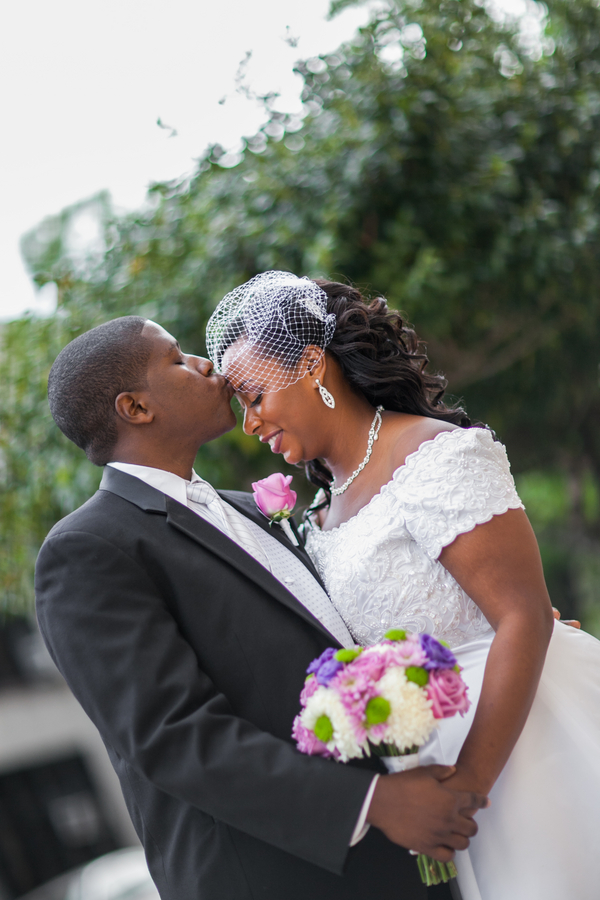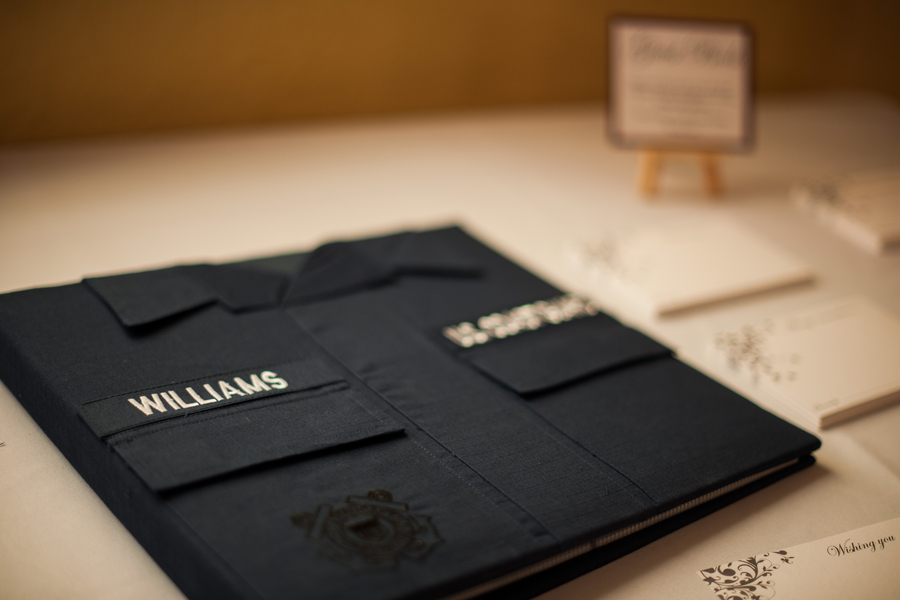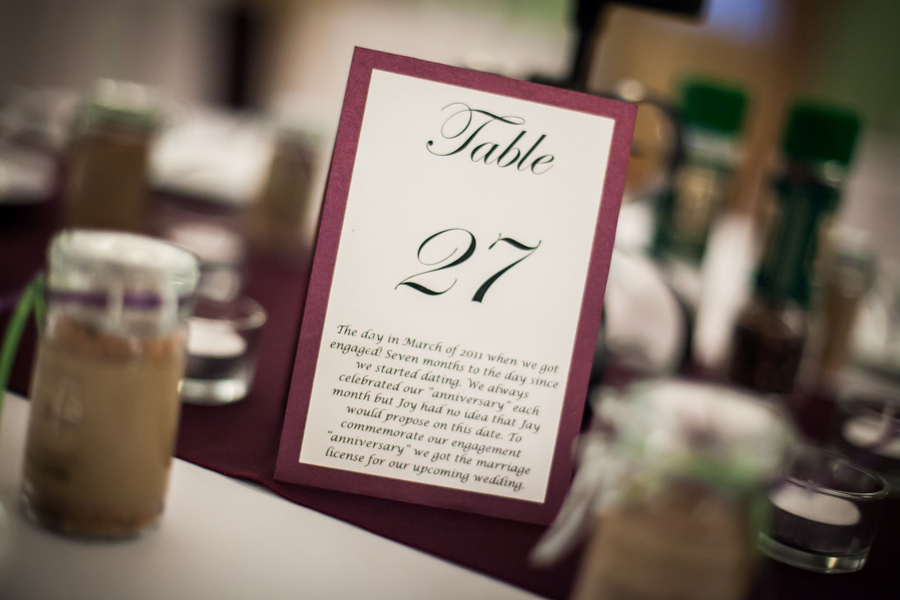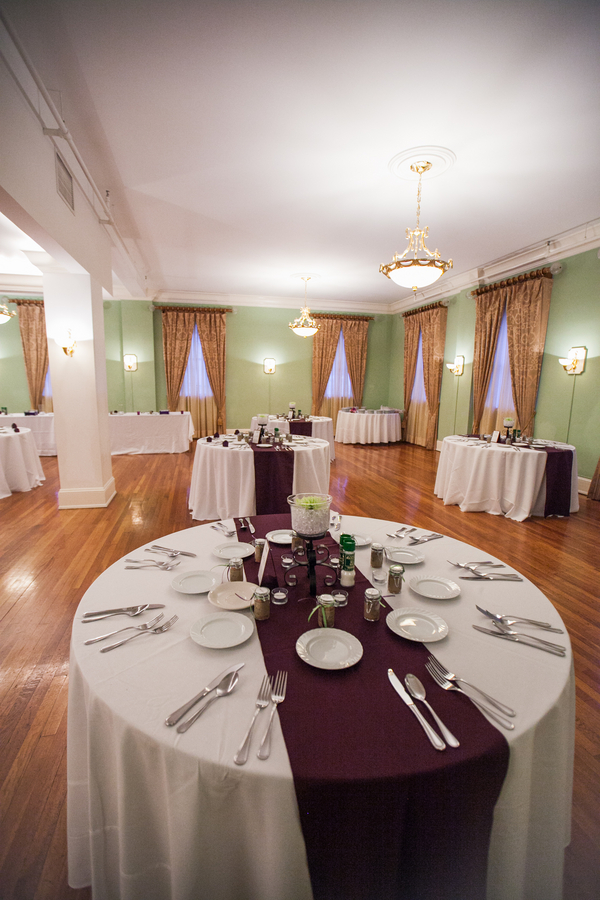 The couple gave away jars of spice rub as their wedding favors since Jarod is food specialist in the Coast Guard.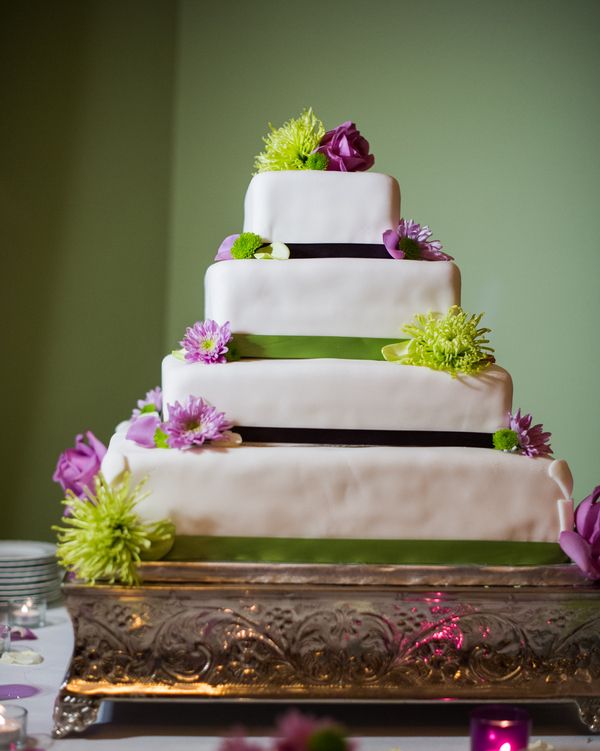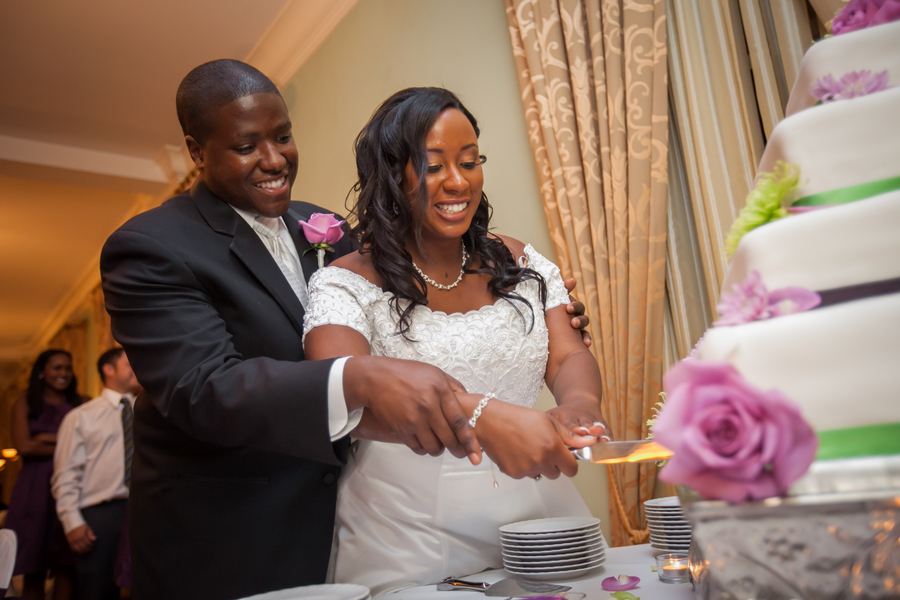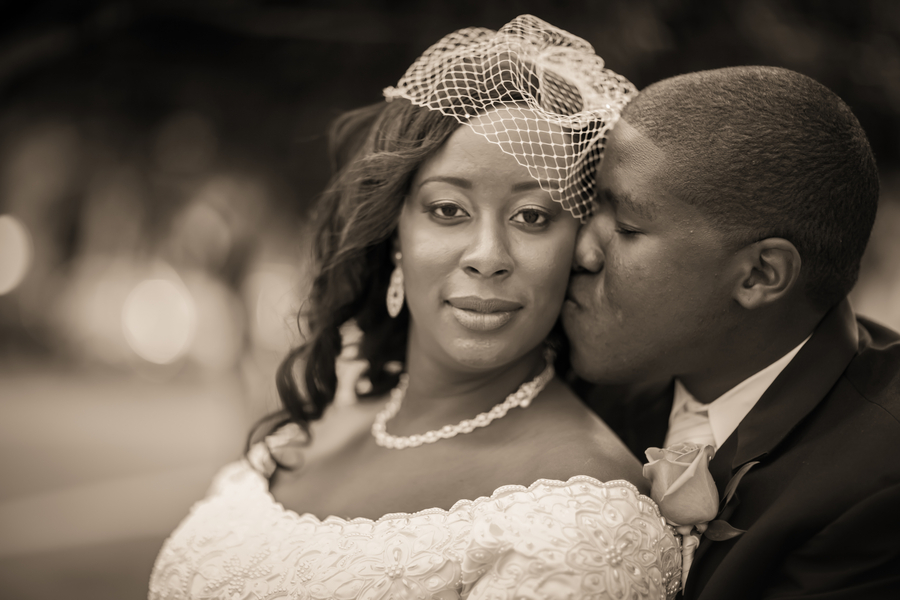 What advice would you give to other Tampa Bay Brides?
Enjoy the planning process. It seems like you are planning forever, but it is over so quickly. As my planner stressed, remember to take time for yourself. It's about you as a couple not just the event.
St. Petersburg Wedding Venue: Mirror Lake Lyceum
St. Petersburg Wedding Photographer: Ware House Studios
St. Petersburg Wedding Planner/Coordinator: Special Moments
St. Petersburg Wedding Caterer: Lee Roy Selmon's
St. Petersburg Wedding Dress: David's Bridal
St. Petersburg Wedding Hair & Makeup: Michele Renee Hair & Makeup Artist Group
How are you incorporating you or your groom's occupation into your wedding? Comment below:
We are proud to have Special Moments as a Marry Me Tampa Bay sponsor!