Glowing with romantic blue lighting, pops of vibrant color, and whimsical draping, this styled wedding inspiration shoot at the newly renovated Hotel Alba, radiated pure elegance with every detail. Looking to complement the modern art deco style of the boutique hotel, the design team opted for moody yet dramatic décor, with plenty of natural elements.
"We were really looking to capture a modern yet contemporary ambiance, with calm and collective elements tied in," Hotel Alba Catering Manager Haley Murray shared. "When you get married here, we take the stress away. Showcasing that through this shoot was important because we wanted to produce a calming effect to show that our couples have a team behind them that is dedicated to ensuring the success of bringing their dreams to reality!"
LEARN MORE ABOUT HOTEL ALBA | EMAIL
With the creative duo of floral and decor rentals Gabro Event Services and wedding planner Special Moments Event Planning, the design team created a venue and reception space that embodied a magical atmosphere.
"By incorporating soft lighting and draping, we were able to really showcase that the reception space can look a whole lot different than your typical hotel ballroom," Special Moments Events owner Tammy Watermen explained. "We really wanted to display the potential that the hotel has to offer for weddings, and not follow the most recent trends. By mixing colors and concepts that people would not normally choose for their wedding, we were able to bring the unique style that Hotel Alba offers to life."
LEARN MORE ABOUT SPECIAL MOMENTS EVENT PLANNING | EMAIL
The couple looked dapper their attire from Truly Forever Bridal, while hair and makeup artists from Michele Renee the Studio created for a timeless updo with a gold-jeweled hairpiece and dramatic makeup to complete the bride's look.
On hand to ensure every little detail was documented, wedding videographer Bonnie Newman Creative documented the sound and movement of the day, while Marsley Photography captured the stunning cake from Alessi Bakery, all of the amazing décor, and the magical suspended floral pieces.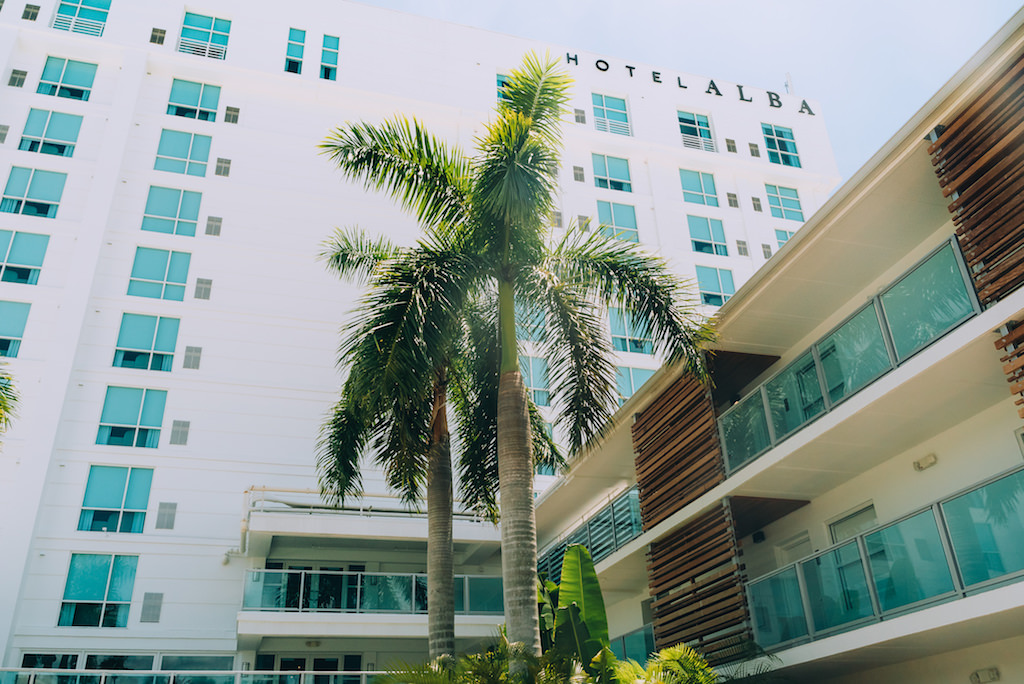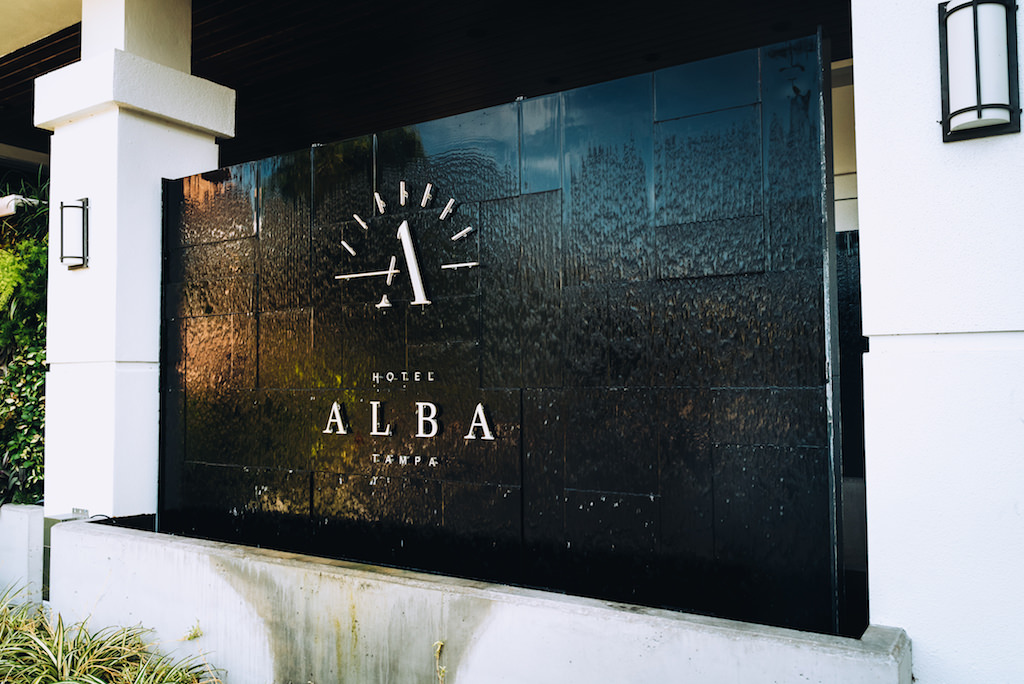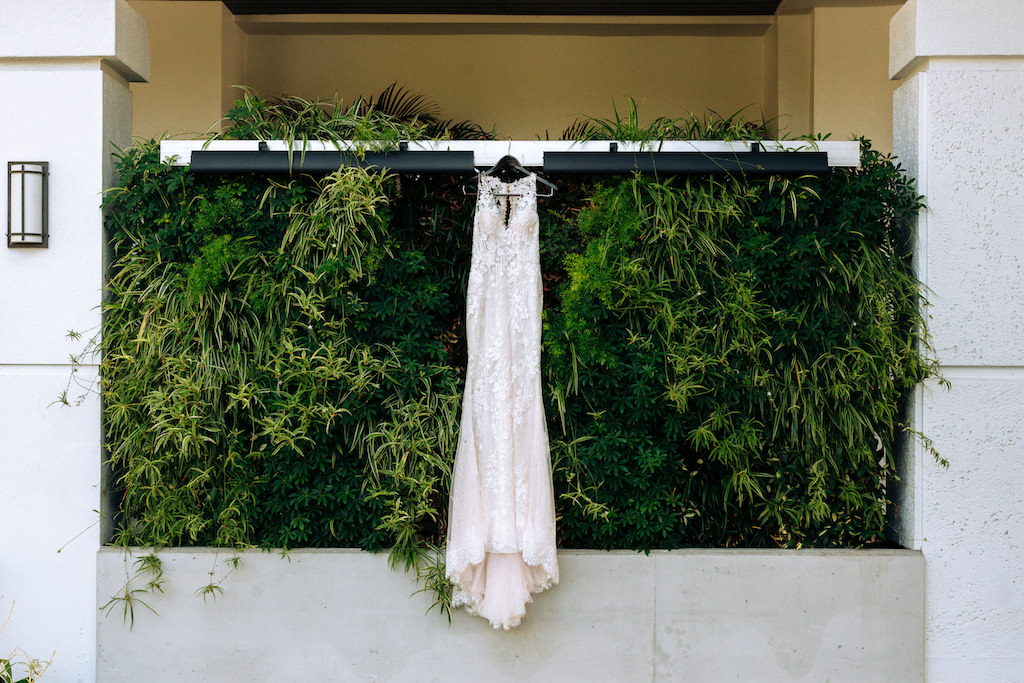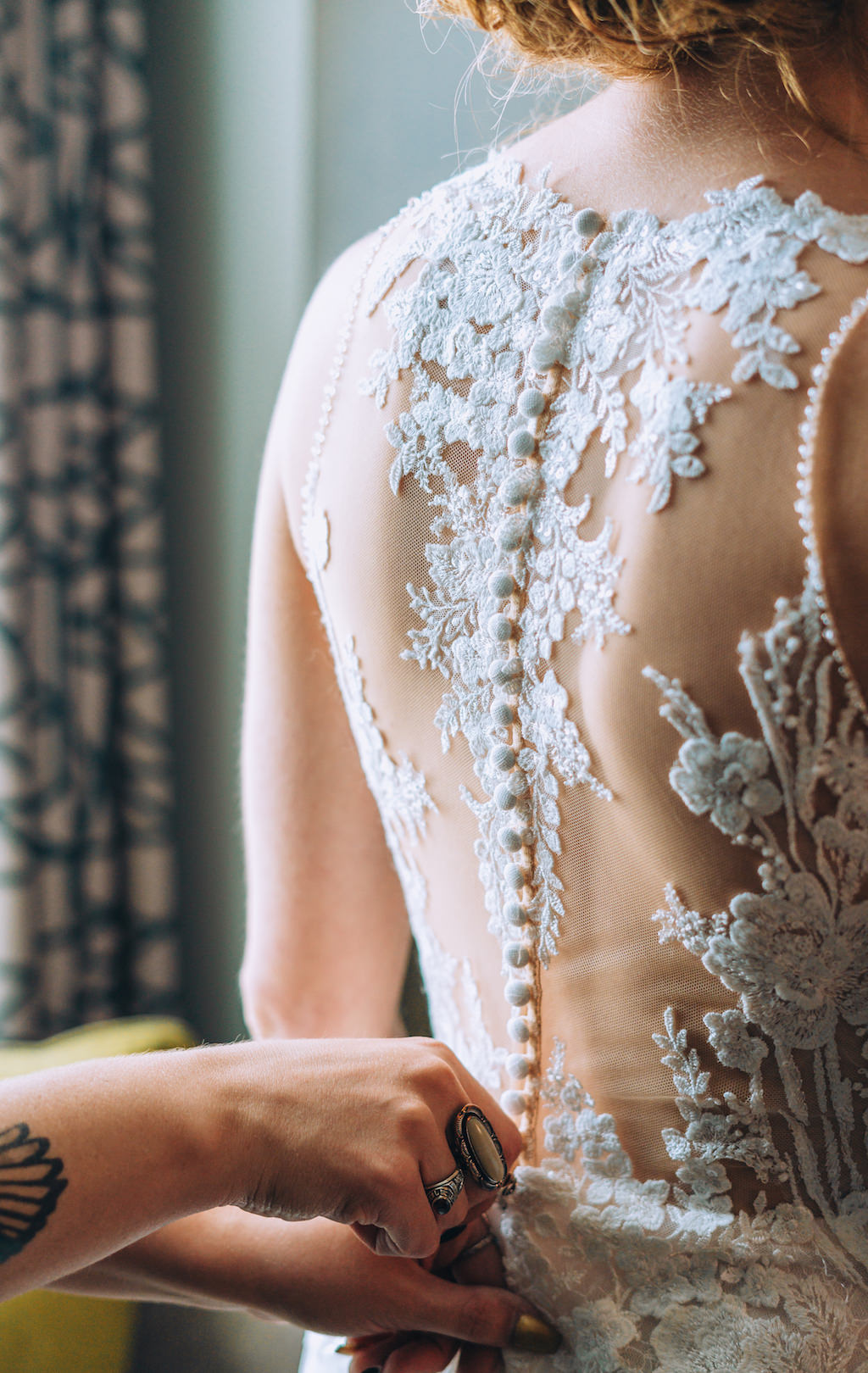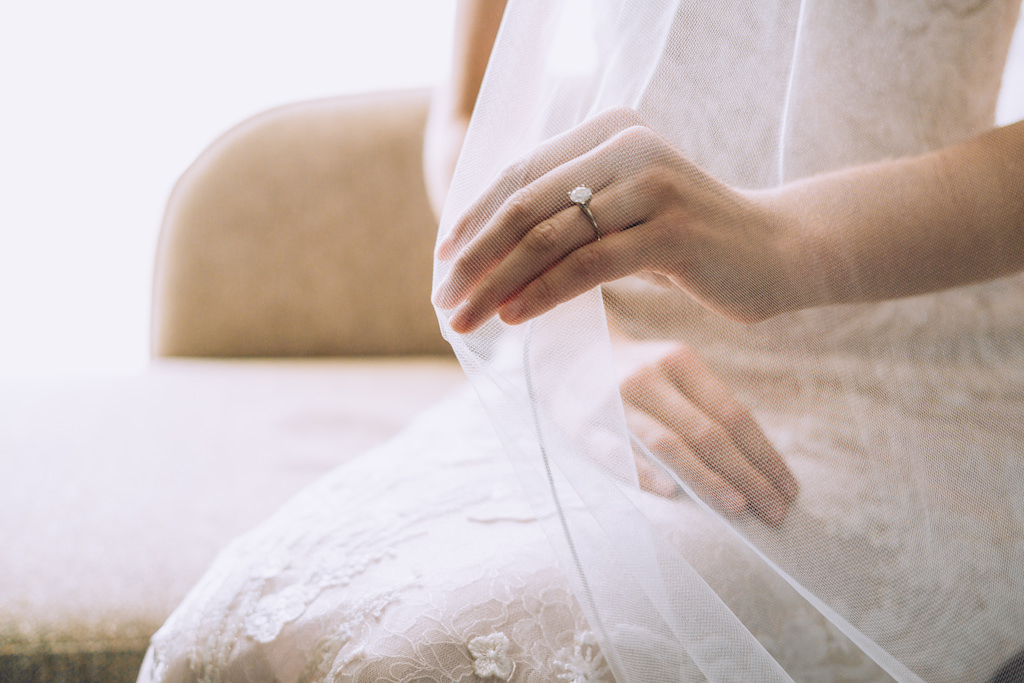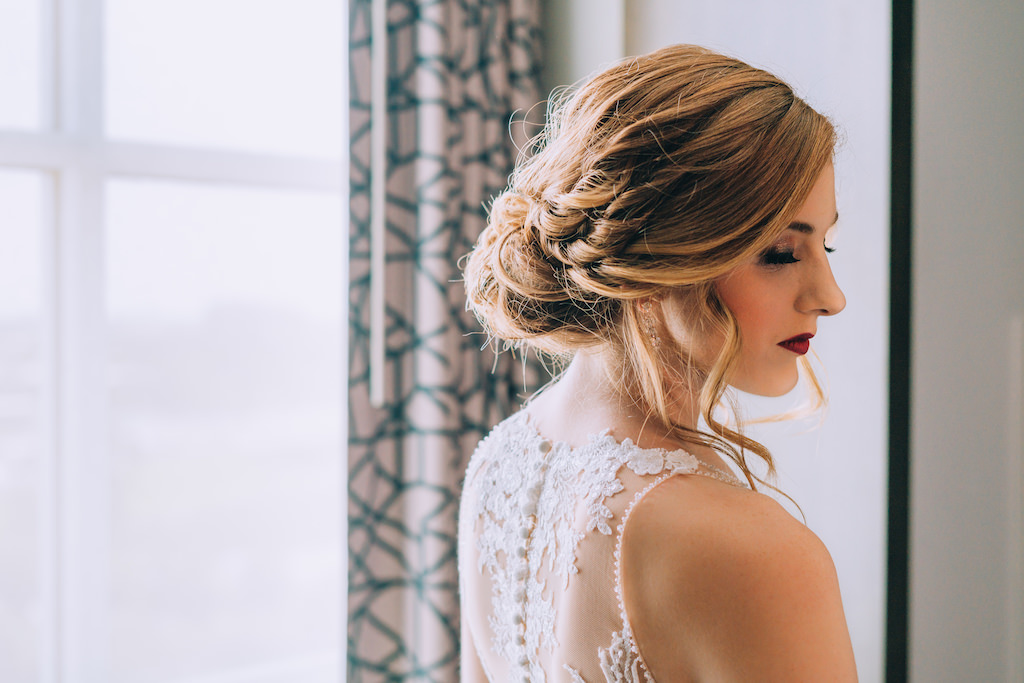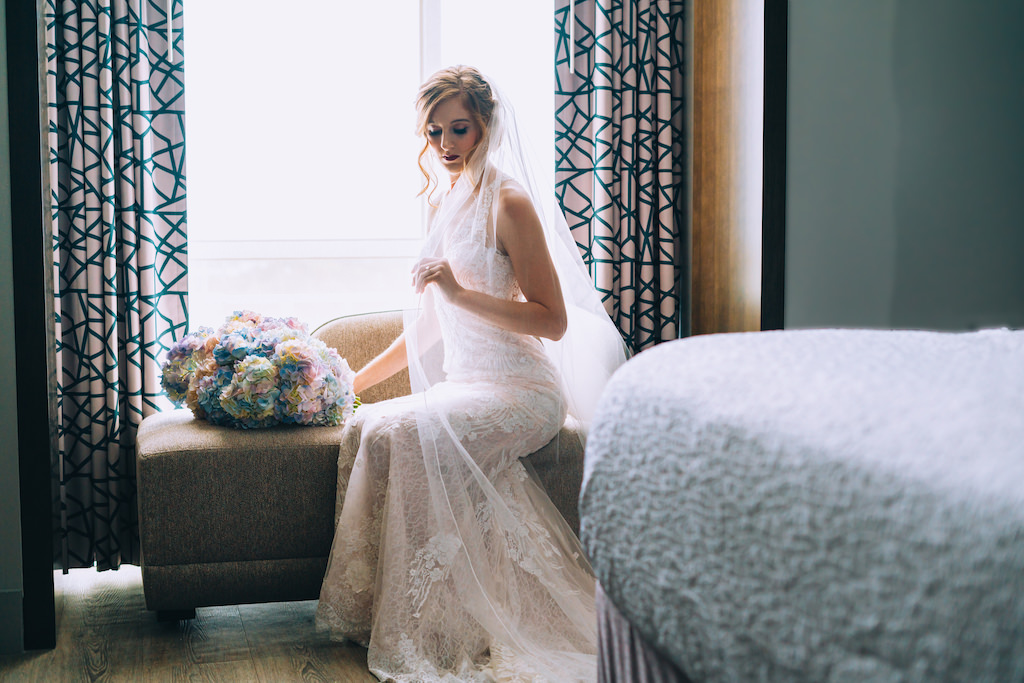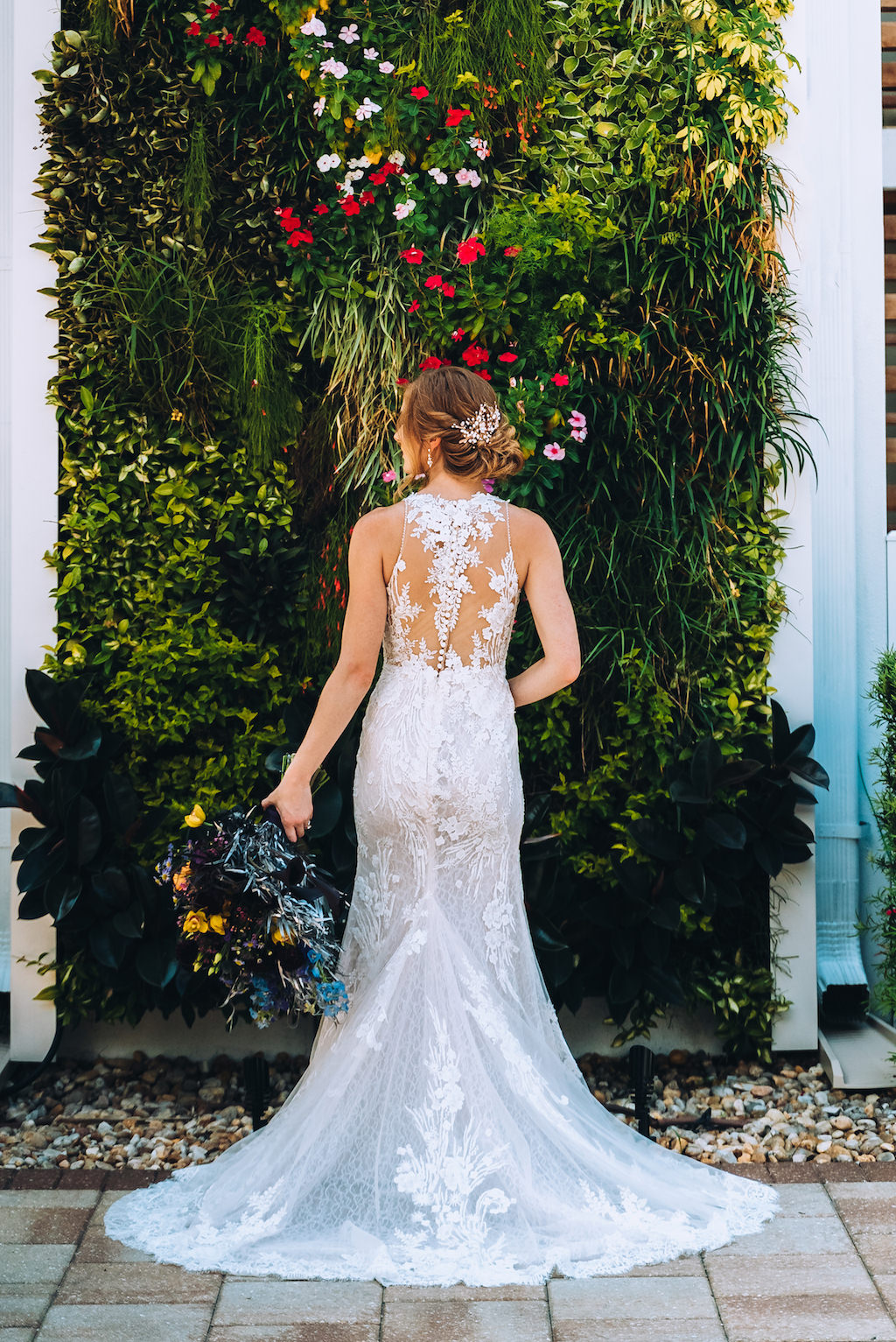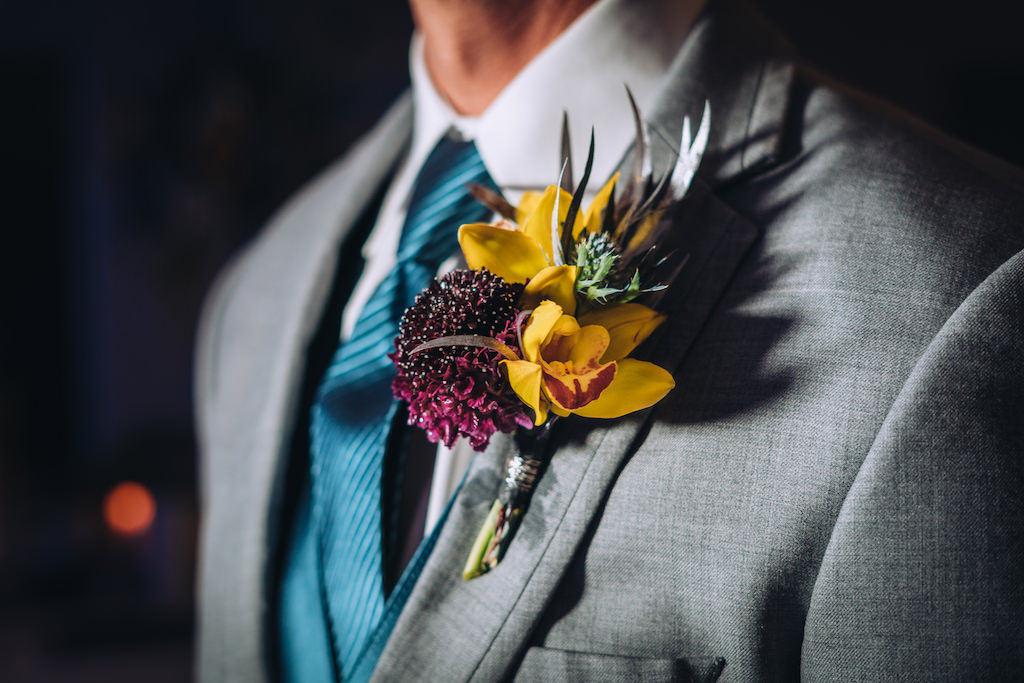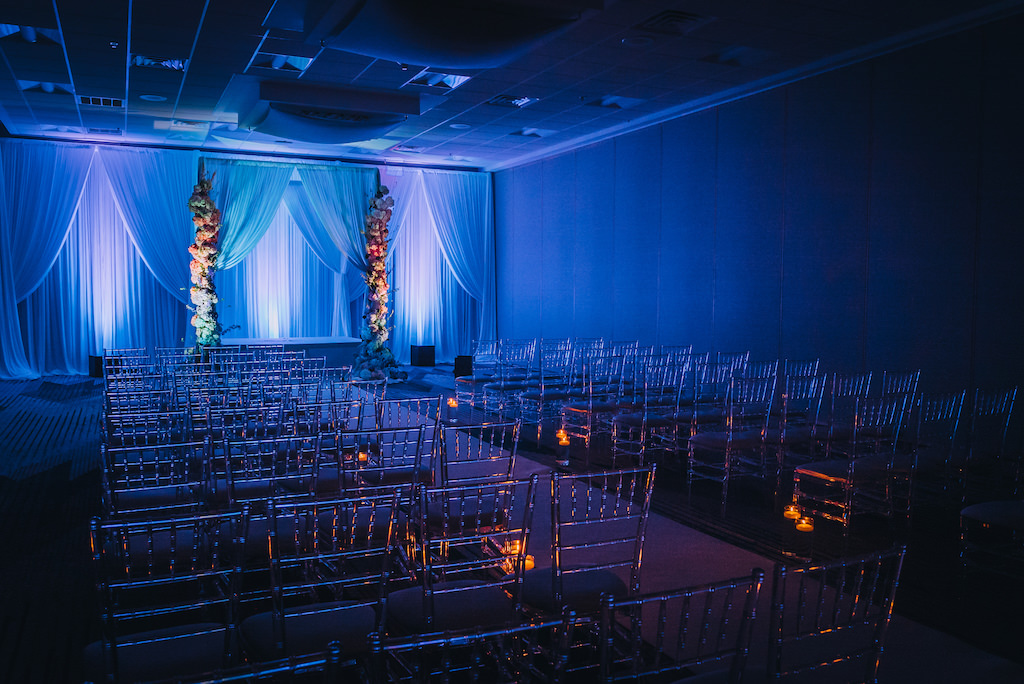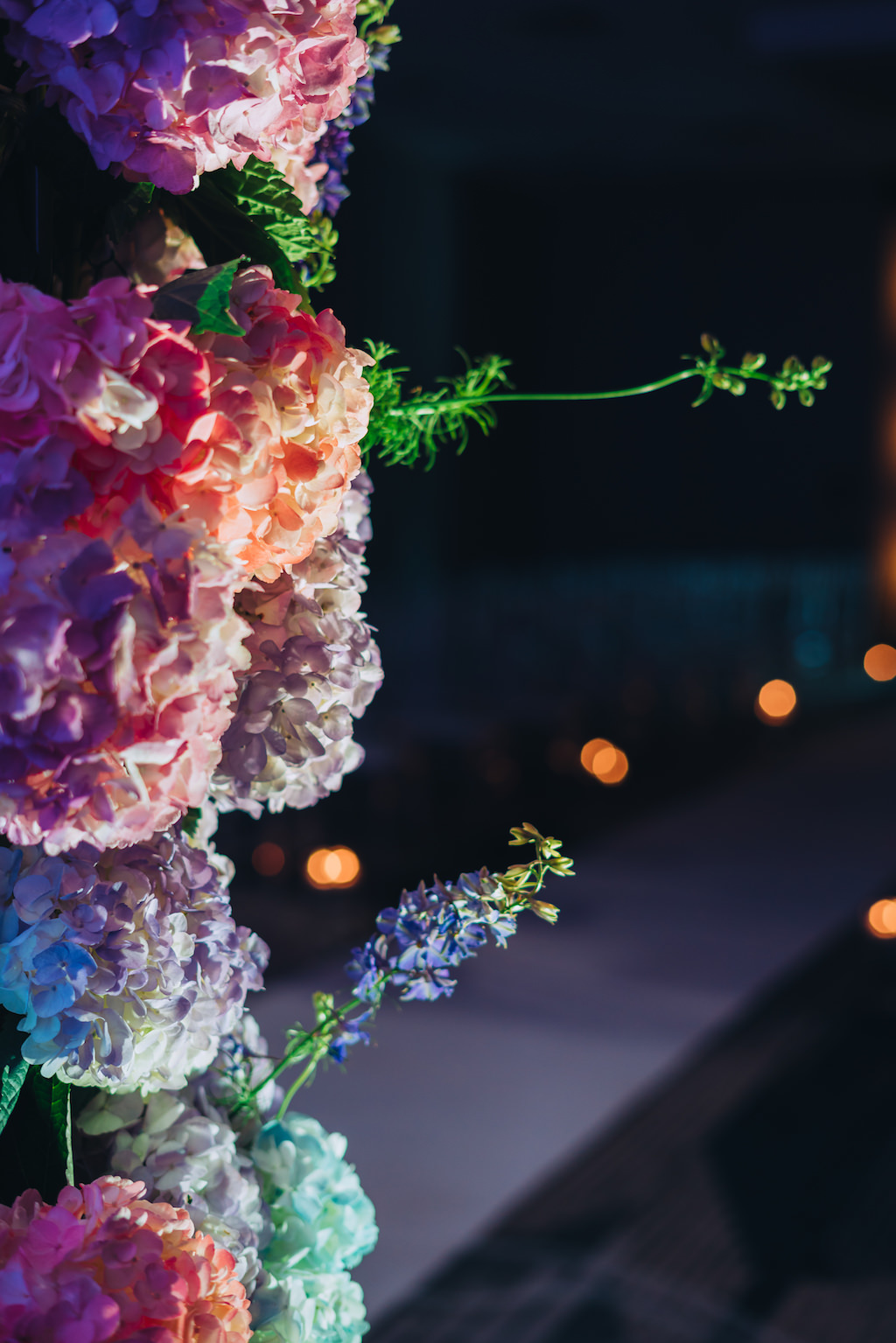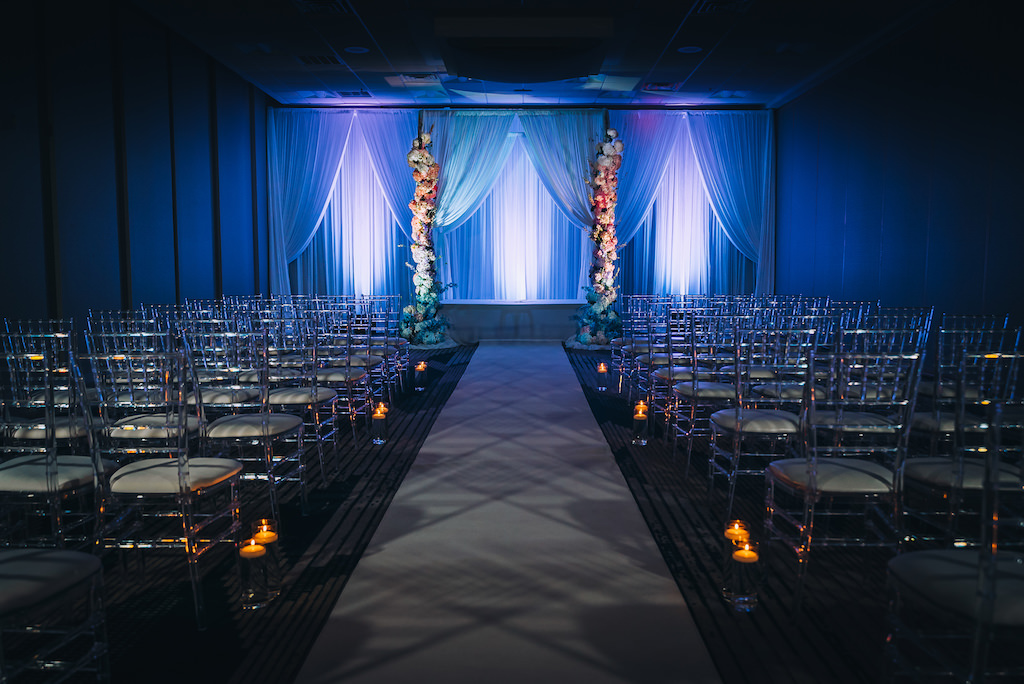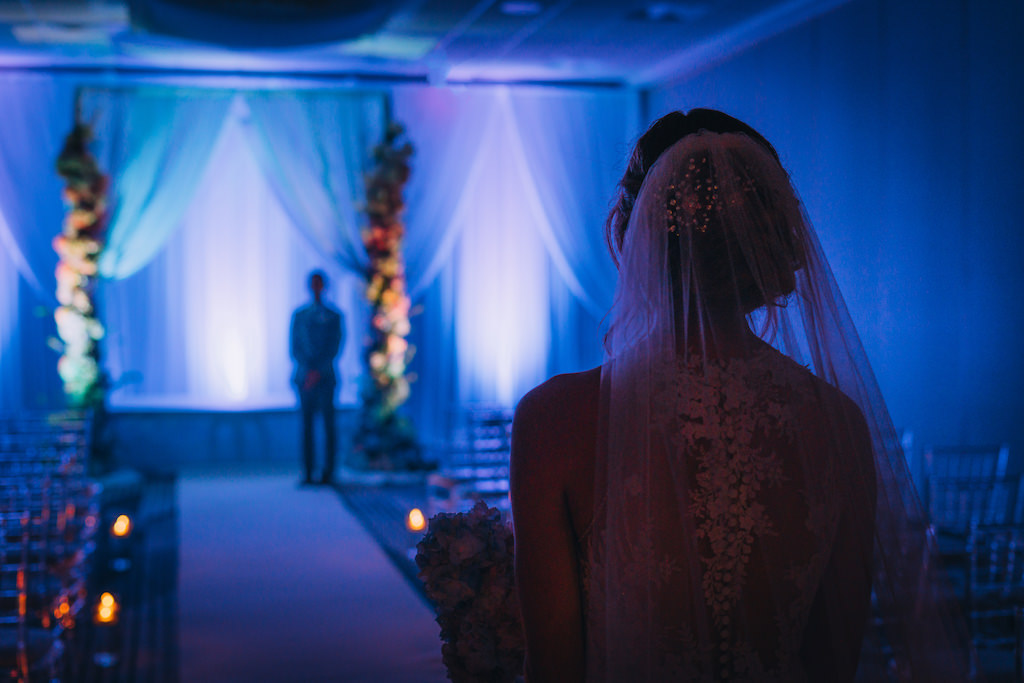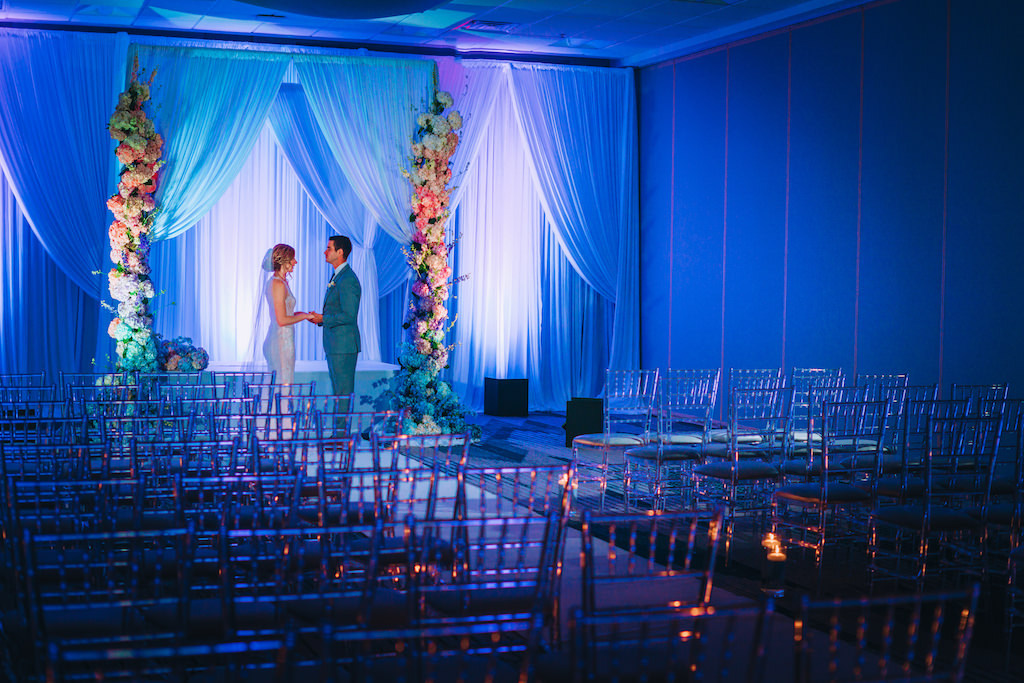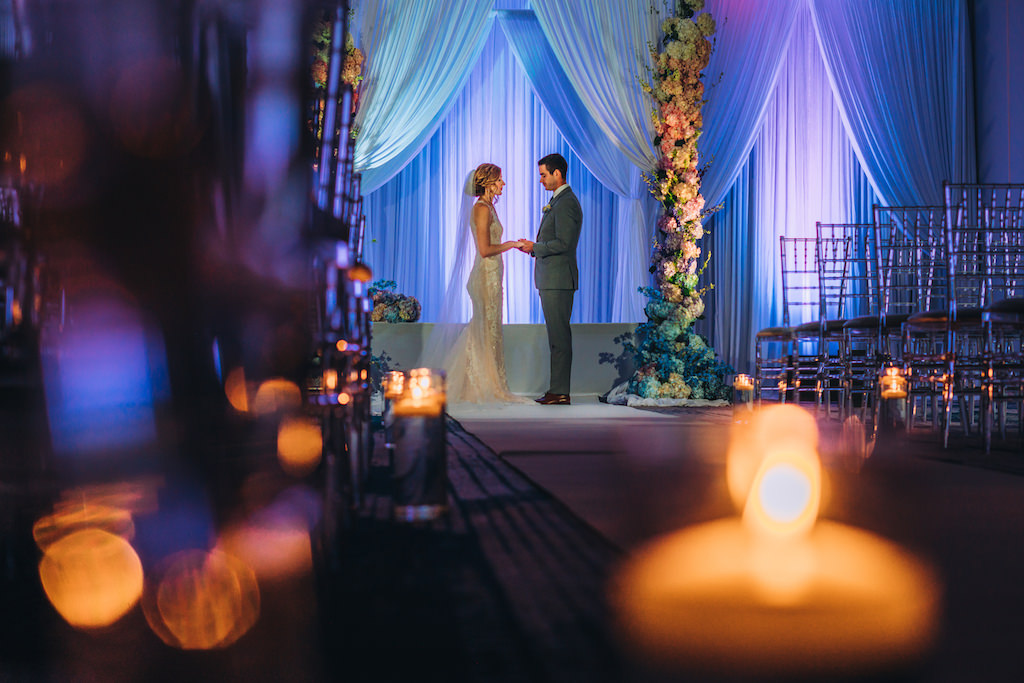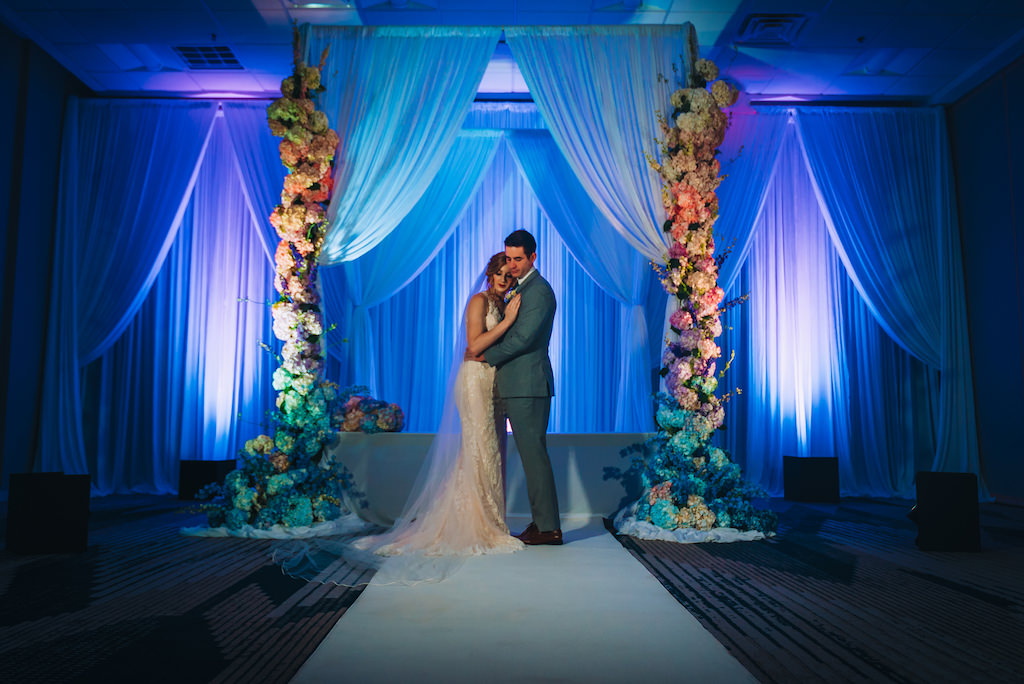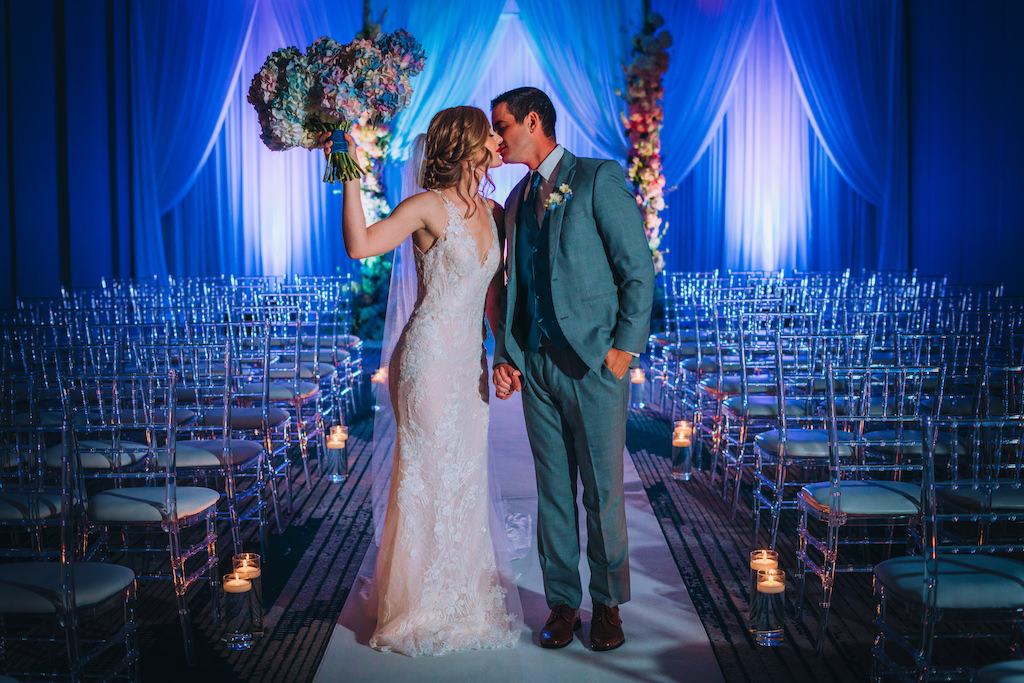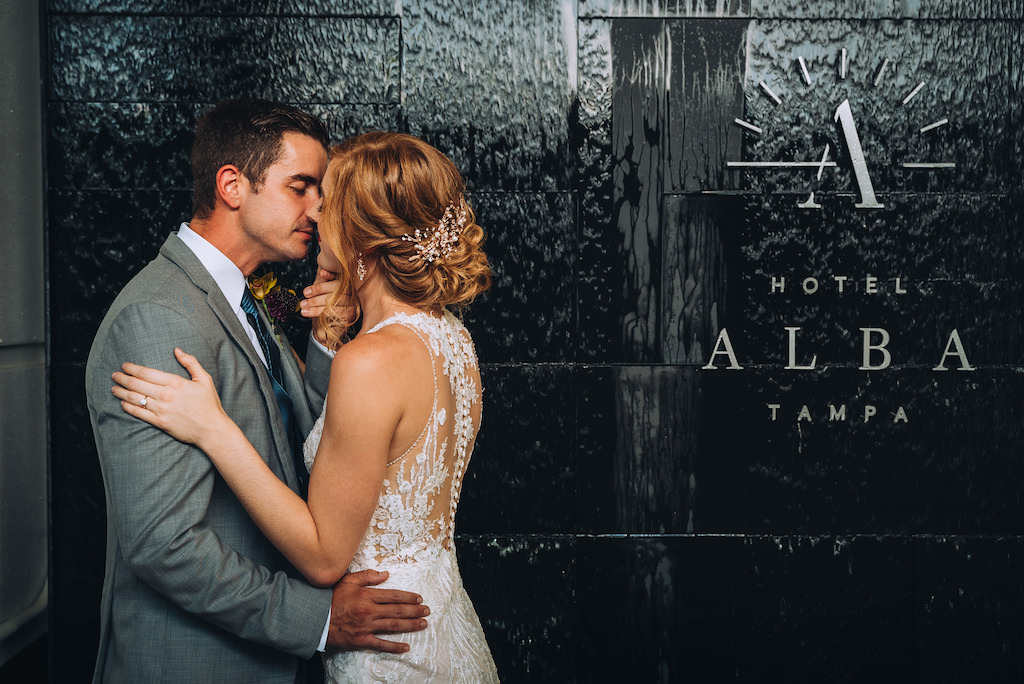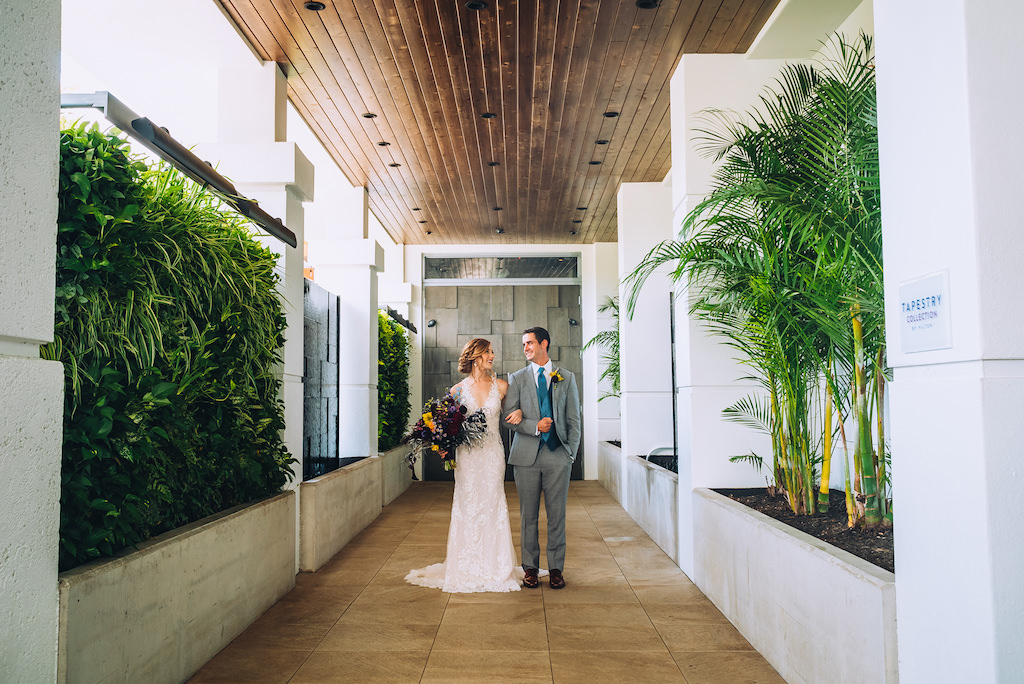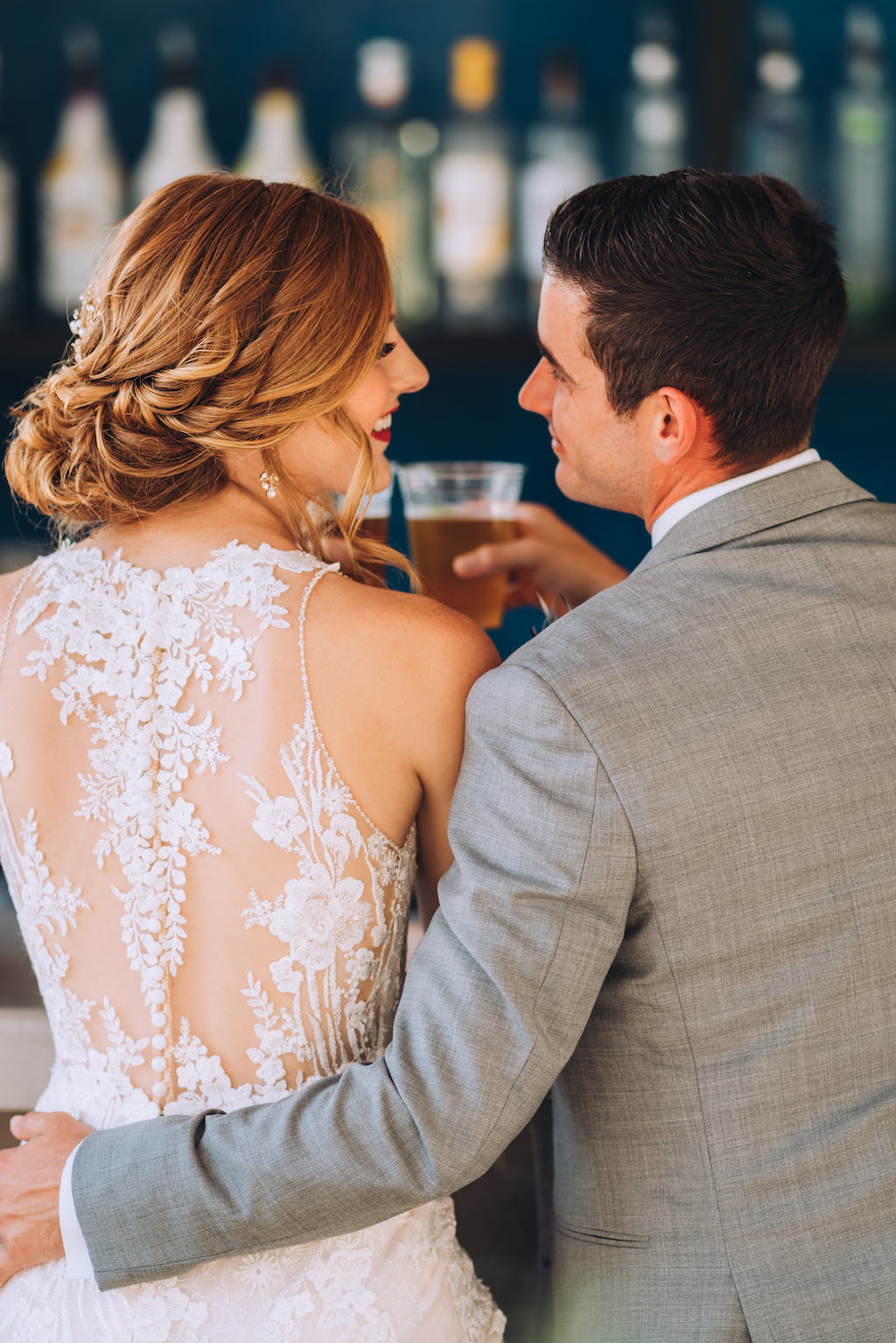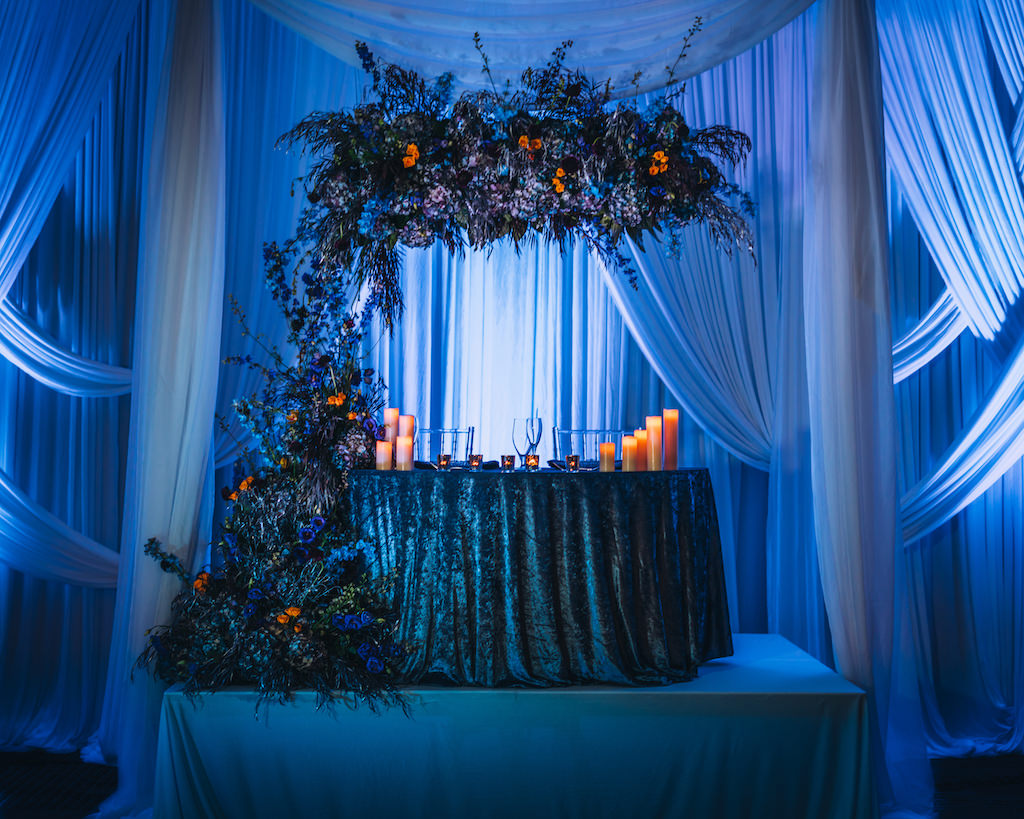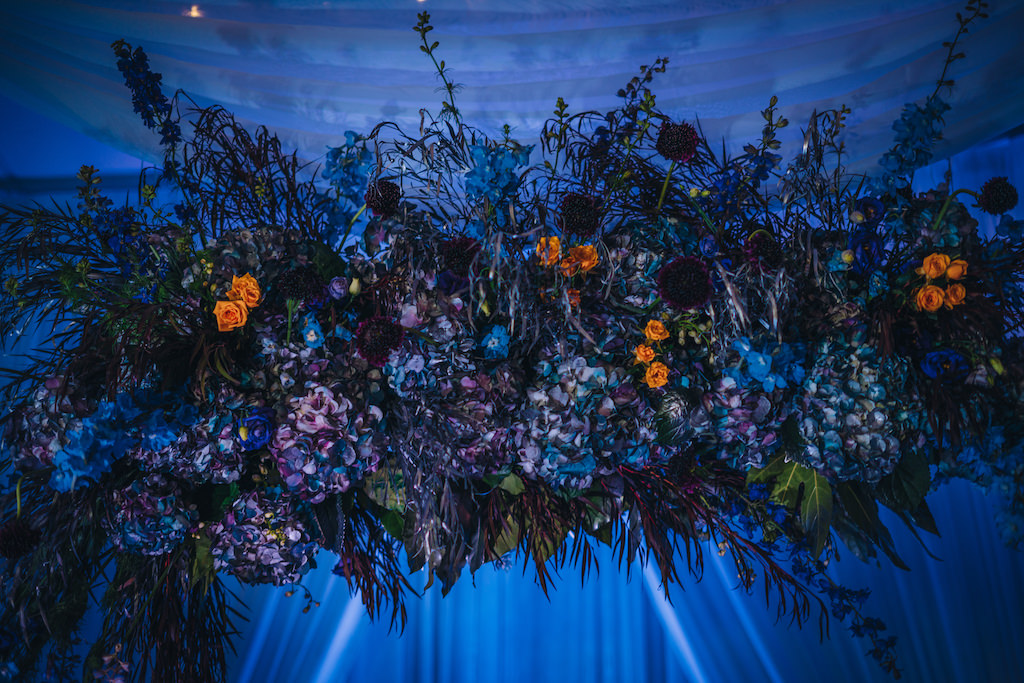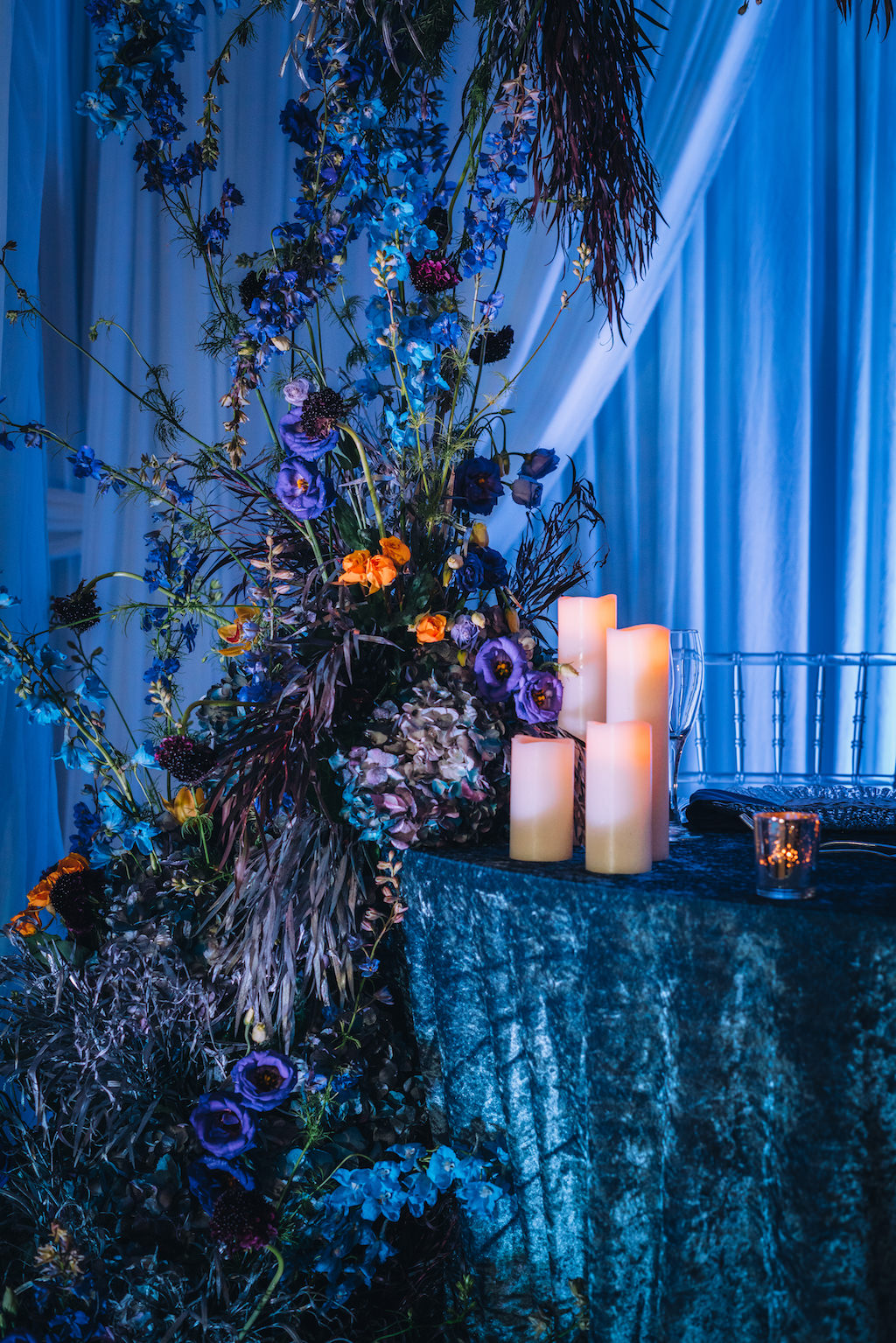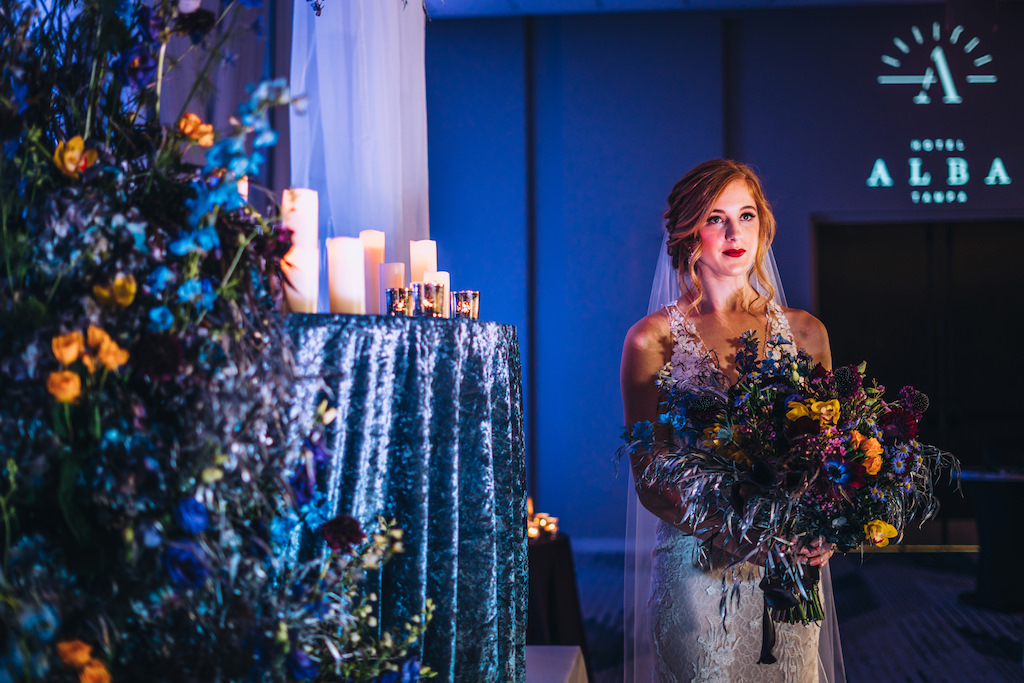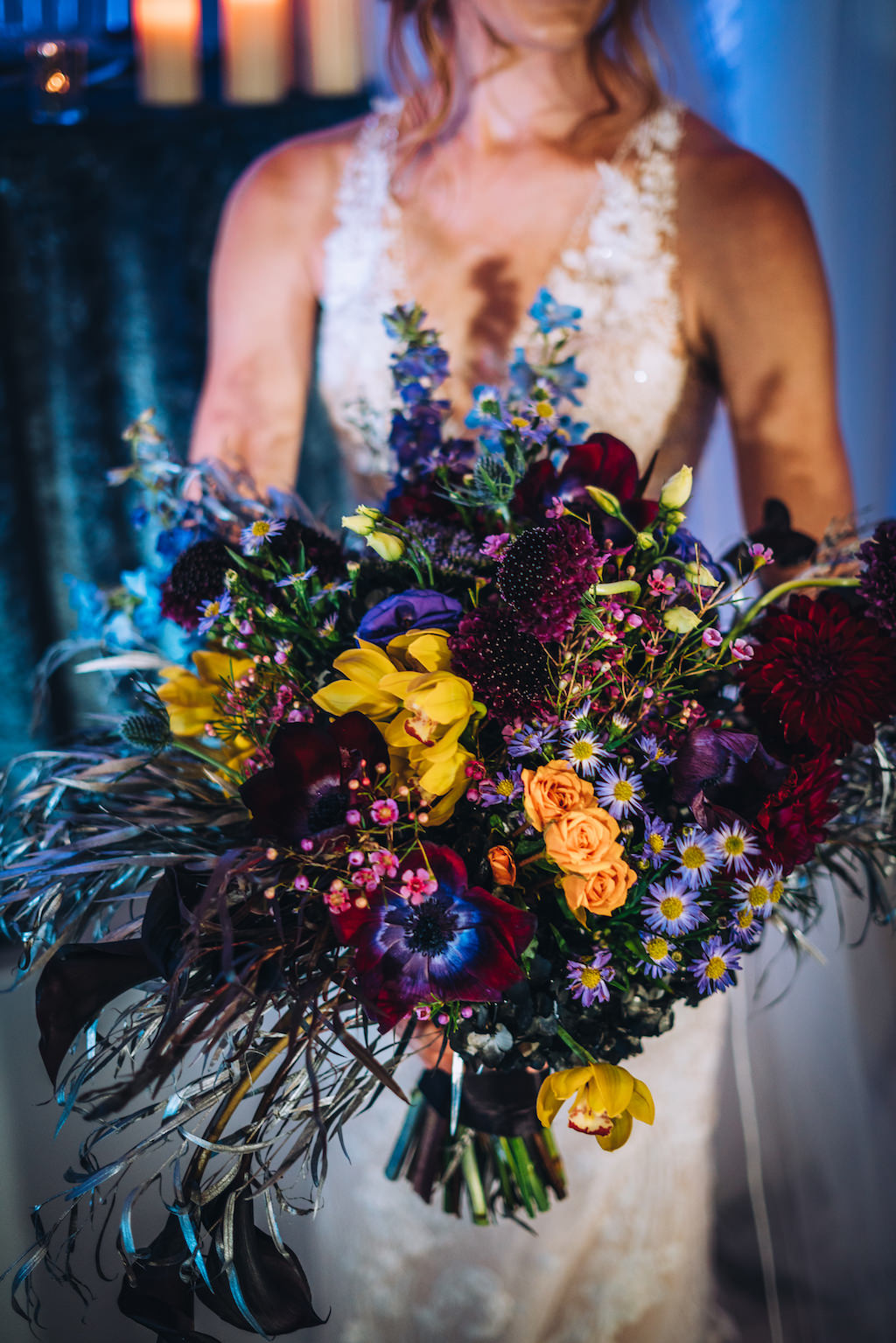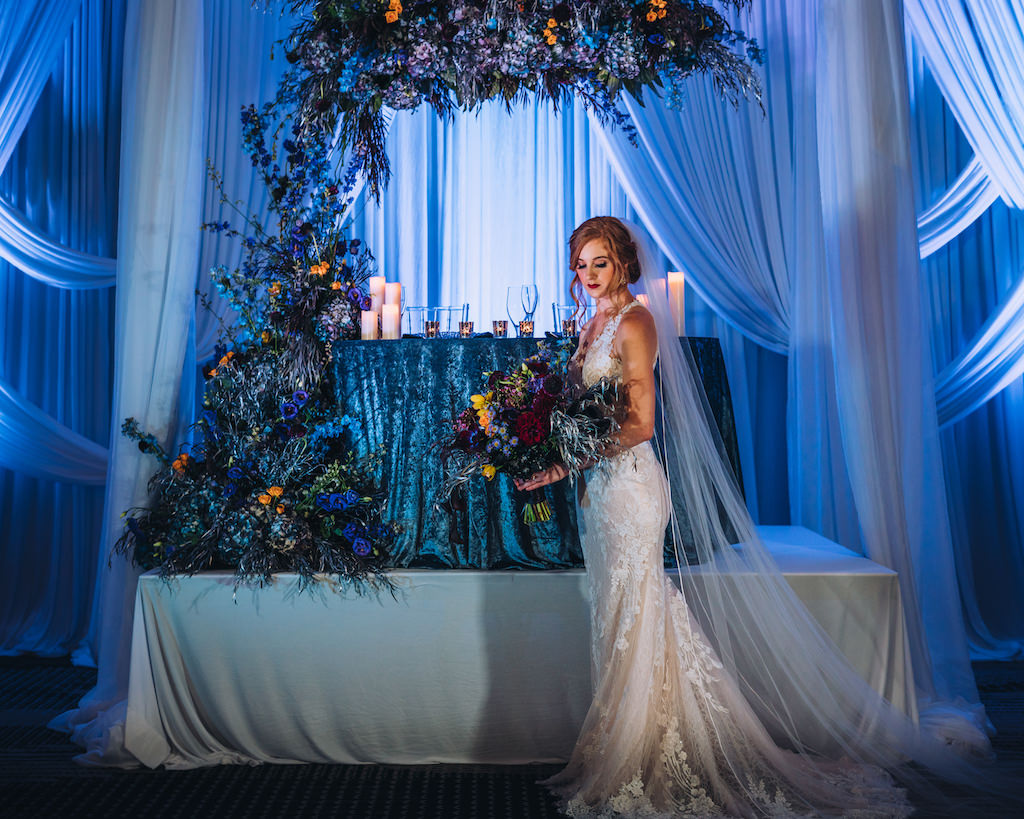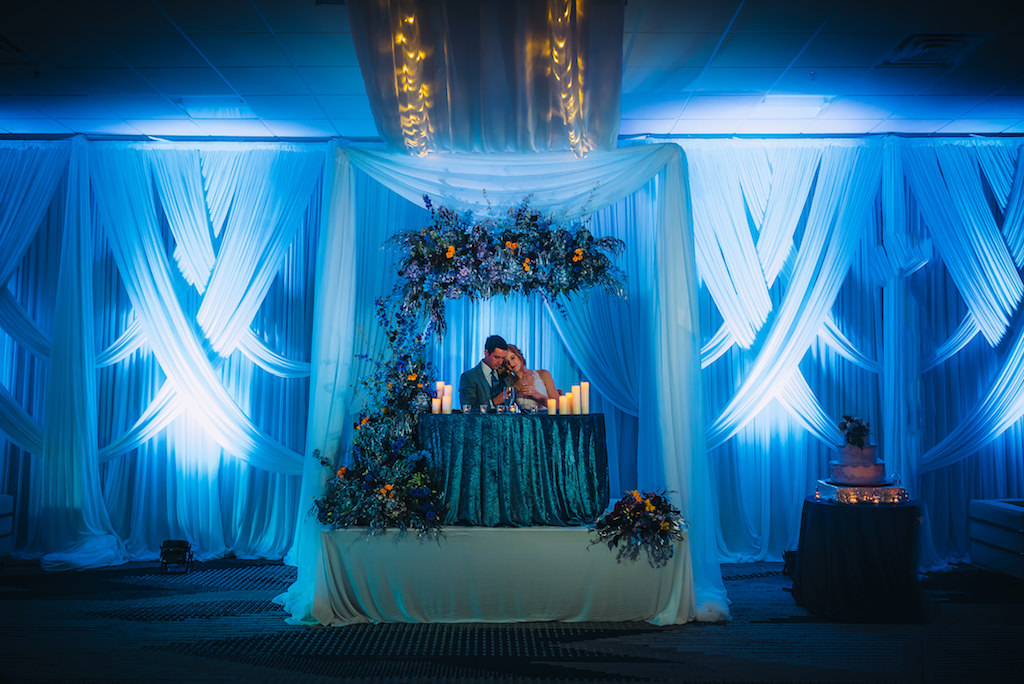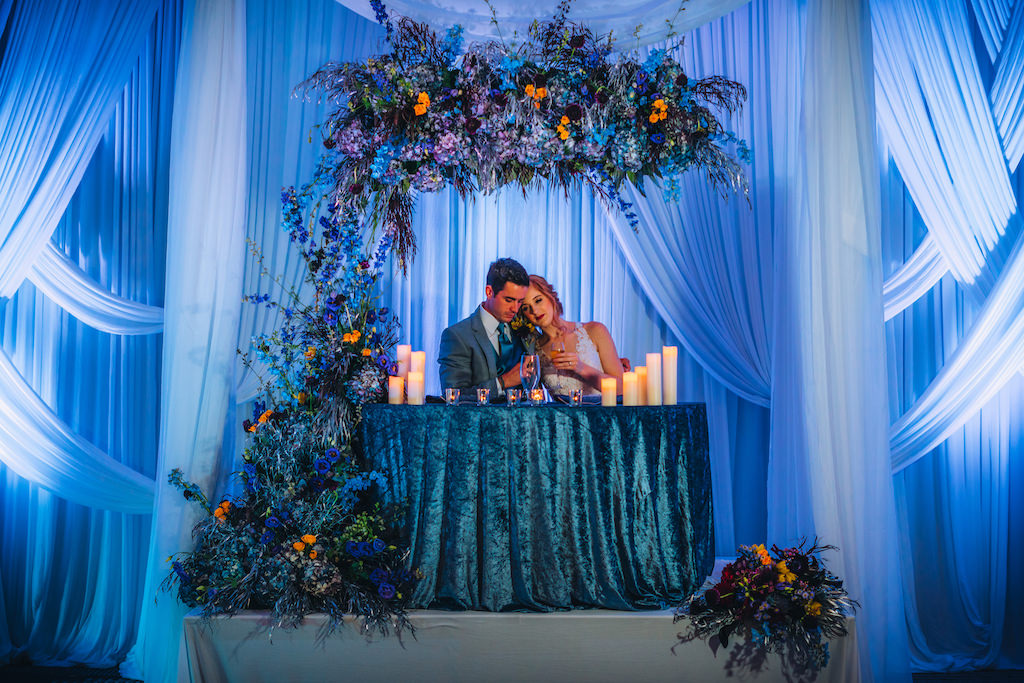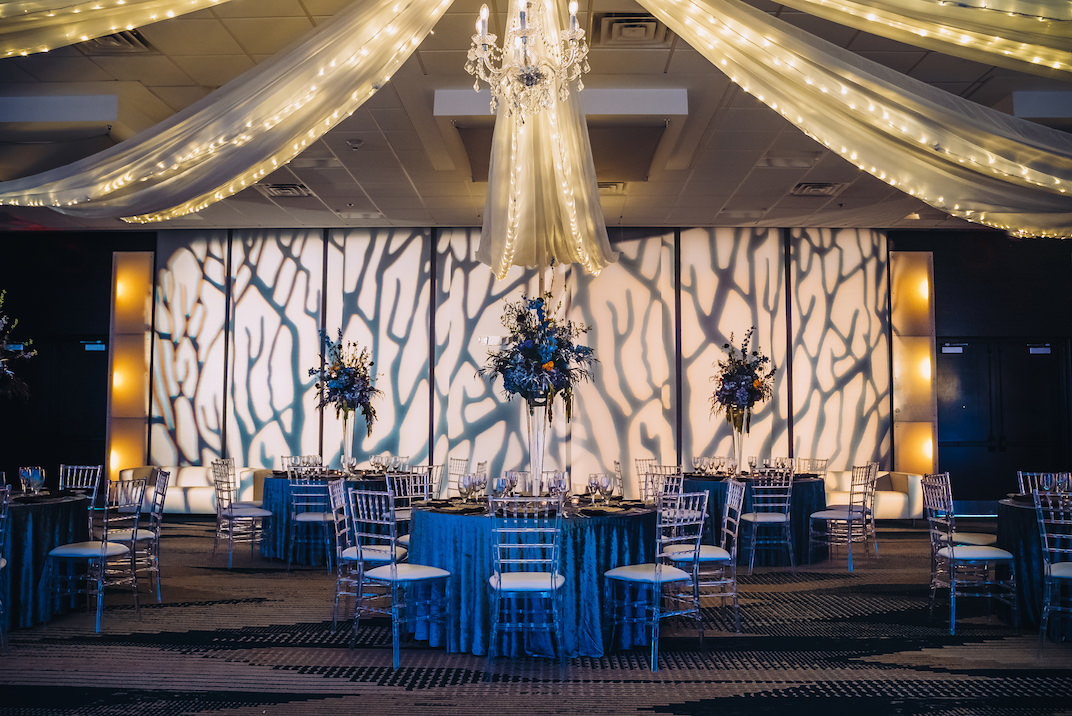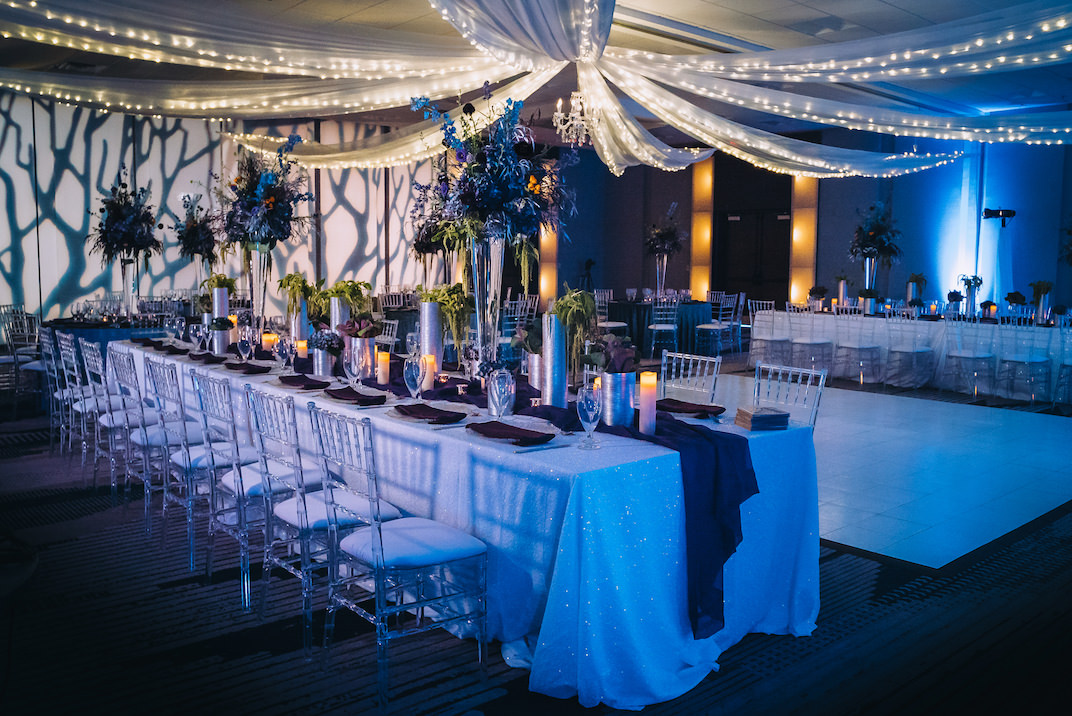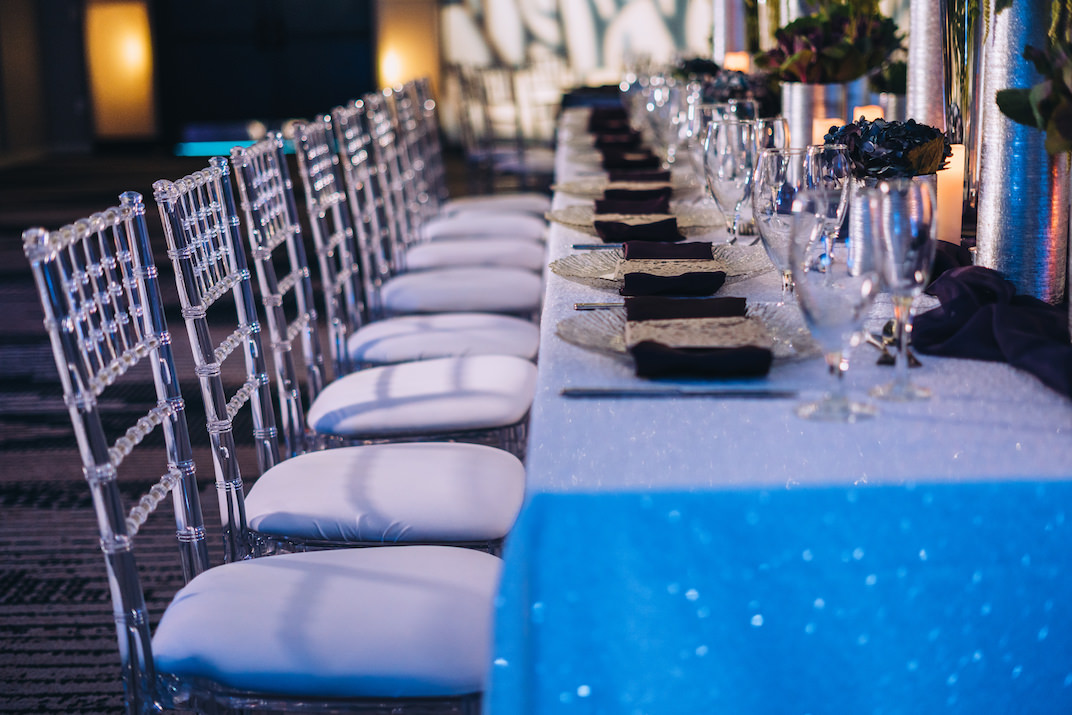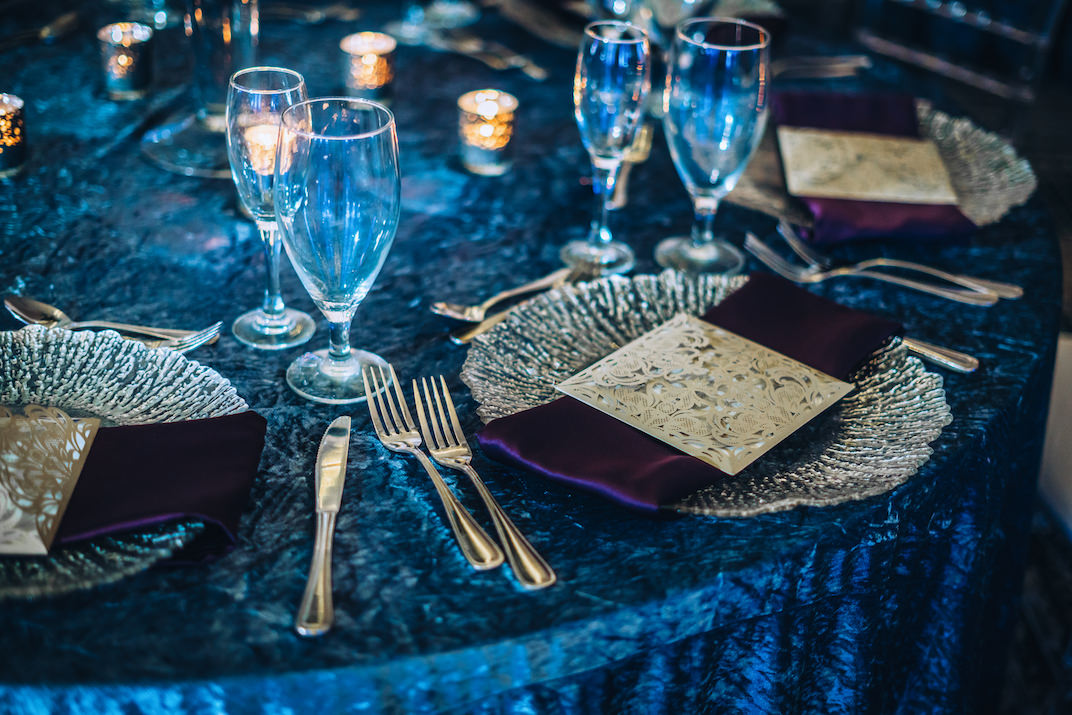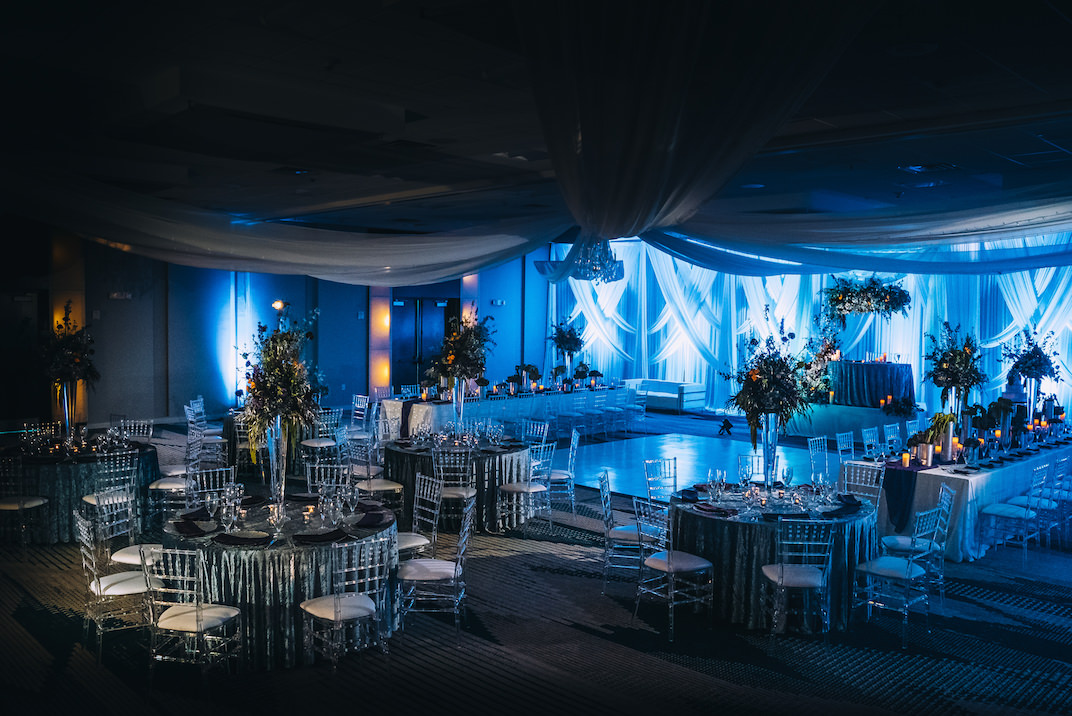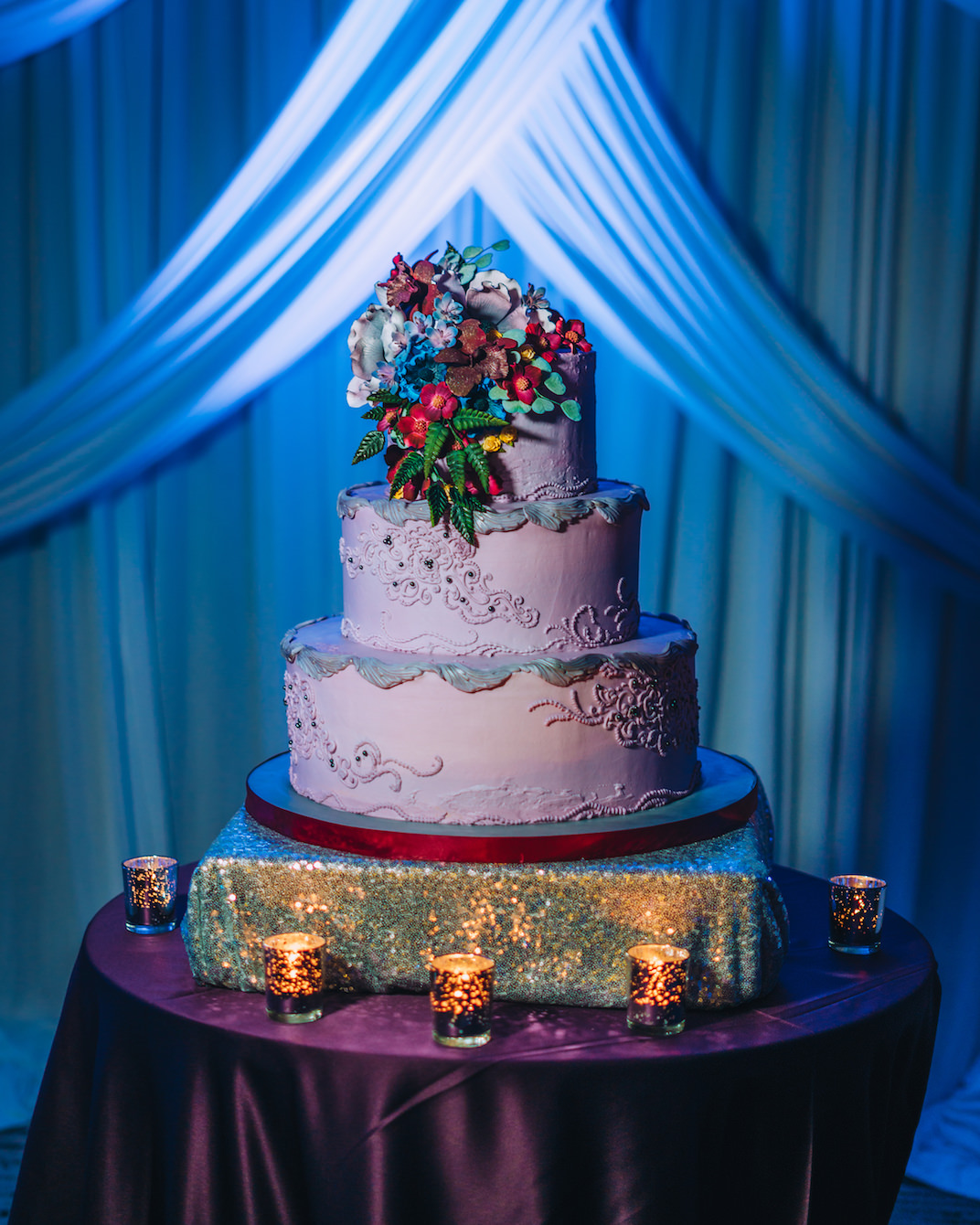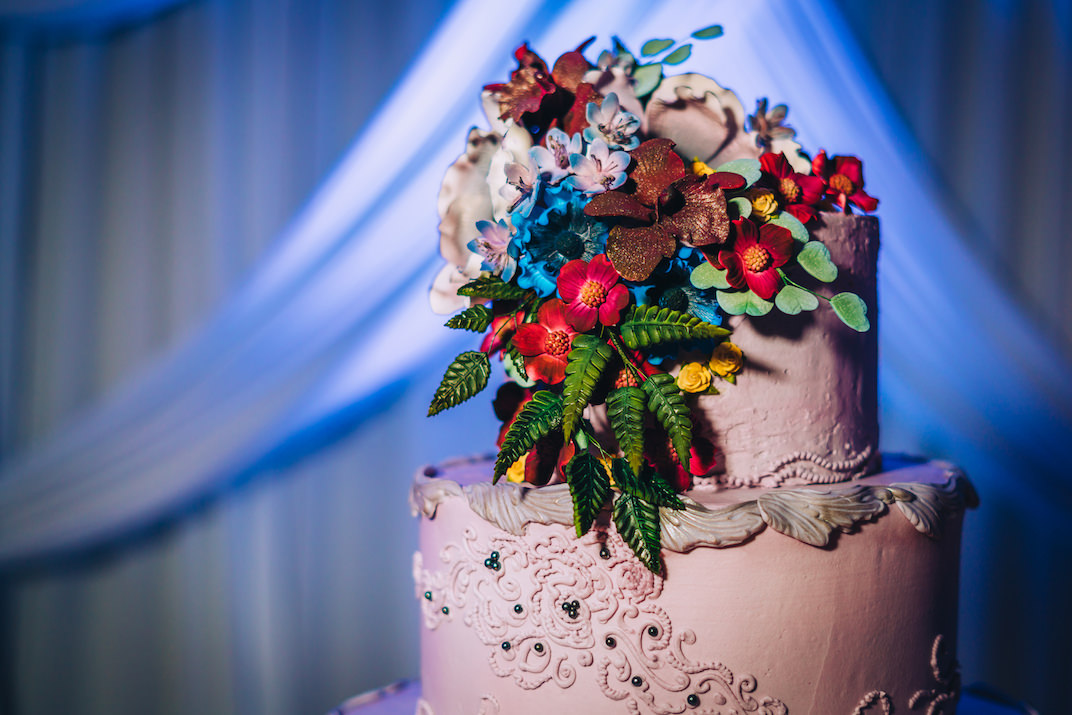 Venue: Hotel Alba *Marry Me Tampa Bay Preferred Wedding Venue
Photographer: Marsley Photography
Videographer: Bonnie Newman Creative *Marry Me Tampa Bay Preferred Wedding Pro
Planner: Special Moments Event Planning *Marry Me Tampa Bay Preferred Wedding Pro
Florists and Event Design: Bel Fiore Design Studio
Attire: Truly Forever Bridal *Marry Me Tampa Bay Preferred Wedding Pro
Chairs and Rental Décor: Gabro Event Services *Marry Me Tampa Bay Preferred Wedding Pro
Cake: Alessi Bakery *Marry Me Tampa Bay Preferred Wedding Pro
Hair and Makeup: Michele Renee the Studio *Marry Me Tampa Bay Preferred Wedding Pro