Wedding Venues in St Petersburg, FL – St. Pete Wedding Planner Exquisite Events
Whitney & John's Love Story:
John and I met in Put-In-Bay, Ohio on August 13, 2011; he was there for a bachelor party, and I was there for an annual weekend trip with my friends.
Although he lived in Chicago and I lived in Ohio, our paths crossed, phone numbers were exchanged and history was made. We started talking, dating and getting to know each other, and instantly I knew this was something special. We had very similar interests, our personalities balanced each other out and our connection was incredible.
About a year later, our long distance relationship ended as I moved to Chicago.
I am not crazy about being surprised, but John loves to surprise me, and he is definitely fearless over my play-it-safe/worry-about-everything kind of attitude. Our one year anniversary was approaching and he told me he had something planned, but he wouldn't tell me what was going on. The week of our one year anniversary weekend he would tell me little details everyday: I couldn't wear a dress, I had to wear pants, I couldn't wear flip flops, I couldn't wear any jewelry, bring a towel. One of my biggest fears is heights, and I am not fond of flying, but I thought for sure I was skydiving over Lake Michigan.
I woke up the day of our "adventure" a nervous wreck, almost dreading what he had in store. "Mr. Play It Cool" was ready to bring on the day. We got in the car, and I told him I had to know what was going on. He caved in and told me that we were going to Shed Aquarium which was one of my favorite places in the city. Instantly I was relieved and couldn't be happier that I wasn't skydiving that day. Knowing my husband, I knew this wouldn't just a stroll around the aquarium, and boy was I right.
John had us in the tank with the Beluga whales; I couldn't believe it! As part of our package we had a photographer taking pictures of us feeding, petting, touching and instructing tricks from start to finish. It was an incredible experience. At the end, the photographer wanted one more picture of us outside of the tank. As I was smiling for the camera, John was getting down on one knee. I was completely shocked and so excited!  I said "Yes," with no doubt in my mind. 
Whitney and John wanted a tropical destination wedding, but also wanted to stay in the U.S. so that friends and family would be able to attend.
"We are suckers for a good sunset and wanted to watch the sun set over the ocean," Whitney explained. "The Tampa Bay area had what we were looking for. There was an airport closeby, and the location was perfect for our guests if they wanted to do other things like Busch Gardens or Disney World."
After touring several St. Pete Beach wedding venues, the couple visited the Tradewinds Island Resort.
"We walked in and met Julie [the wedding sales manager] in the front lobby, and I just knew this was what we were looking for," the bride said. "The Tradewinds offered just what we were looking for for our wedding: to get married on the beach, have our cocktail hour outside during sunset and have a reception in a tent. It didn't feel like a hotel property; it felt like an all-inclusive resort. We felt like once you got there you didn't want to leave, which was important to us for our guests."
Since she was planning a destination wedding, Whitney enlisted the help of St. Pete Beach wedding planner Exquisite Events.
"Being an out of state bride, I needed vendors that I could trust. After just giving them a quick call to ask about additional wedding services, I could tell they would be my saving grace. Within five minutes of our conversation, I had a list of their recommended vendors (which every one of my vendors came from that list), a wedding checklist and a 'get to know the bride' questionnaire," Whitney explained. "The Exquisite Events team exceeded how I imagined my perfect wedding could be; they were fantastic and led me to pick all of my great vendors."
Not only did her wedding planner deliver an unforgettable night, but she also stepped in when Whitney needed her the most.
"I forgot my marriage license in my hotel room and I remembered right before we were announced as 'Mr. and Mrs. Thompson.' I went directly over to Ashley [of Exquisite Events] and she told me it was not a big deal and that she would go get it. She told me, 'Don't worry about it Mrs. Thompson; I'll handle it, just enjoy the moment.' Hiring Exquisite Events was the best decision I made for the wedding."
Entertainment was an important part of Whitney and John's wedding. They had a harpist play at the wedding ceremony, along with a live music during dinner and St. Pete Beach wedding DJ Grant Hemond & Associates.
"Cory Barron from Grant Hemond & Associates did an amazing job. We wanted our DJ to keep the night going and to be involved," the bride said. "He came with a great reputation and exceeded it."
Looking back, Whitney's most memorable moment came during her last dance John.
"Neither my husband nor I can tell you what song was played because we were soaking up our last wedding moment. We recapped the whole day from our few texts that morning and afternoon, our emotions when I was walking down the aisle and being excited to see our pictures that we took at sunset. I told him for sure I thought that he was going to smash cake in my face and that we couldn't believe it was all over and that this was our last dance of our wedding day, but first of many dances as a married couple!"
What advice would you give to other Tampa Bay Brides?
The Tampa Bay area has many things to offer for all different types of brides. Do a little research or, like me, hire someone to help.
Take your time in picking out your venue because there are so many options and when the right one comes along, you'll just know that it's what is meant to be.
Relax and enjoy as much as the planning process as you can. All the planning is for one day and that day flies by so enjoy every second that you can!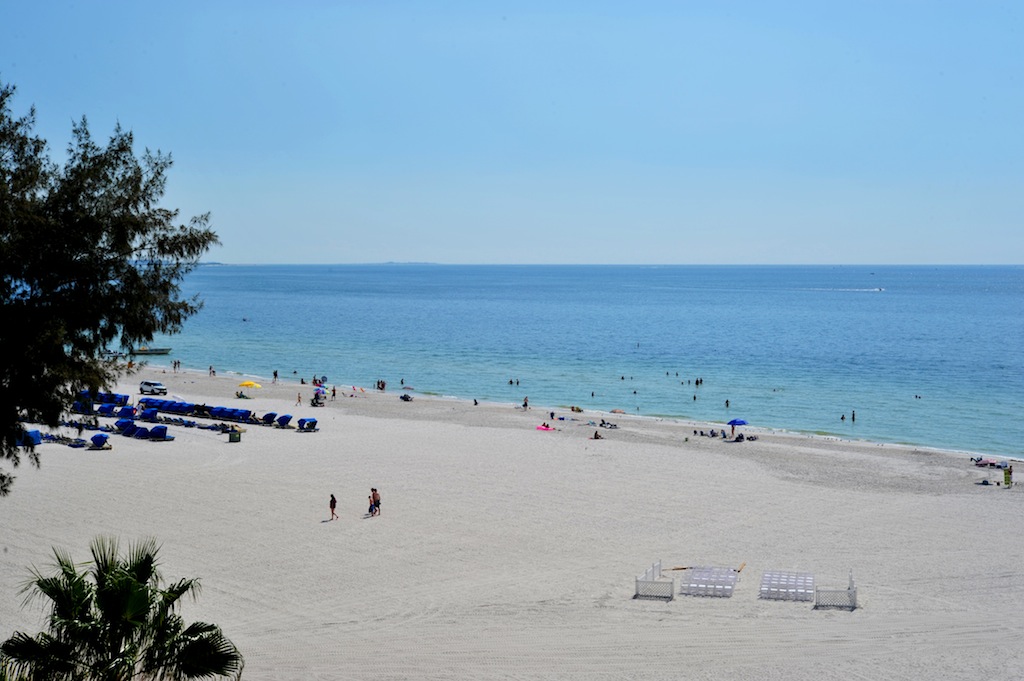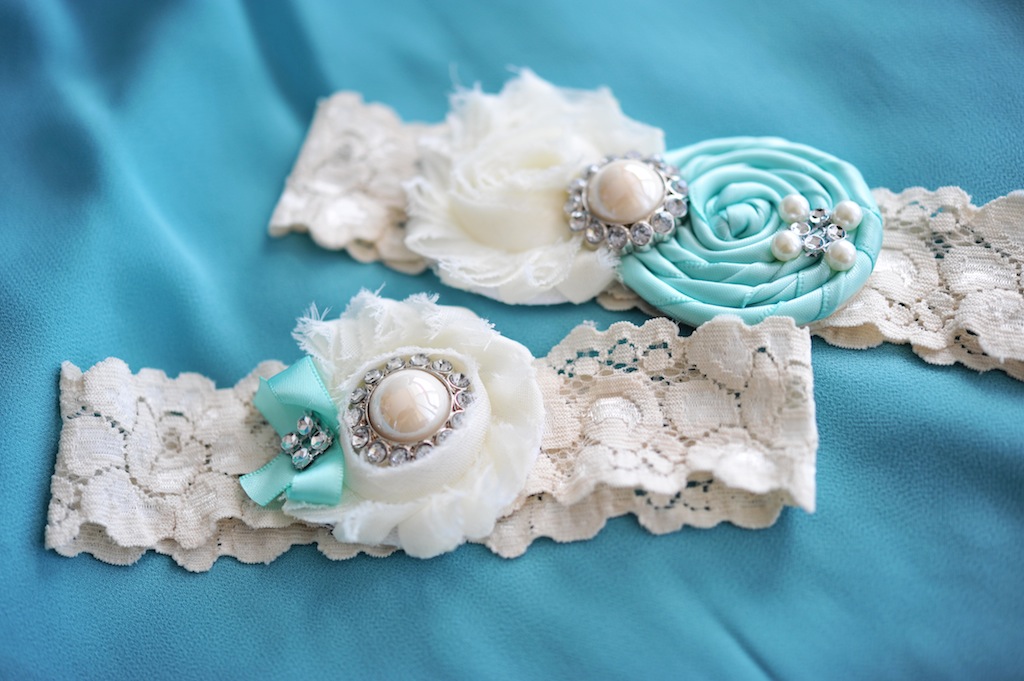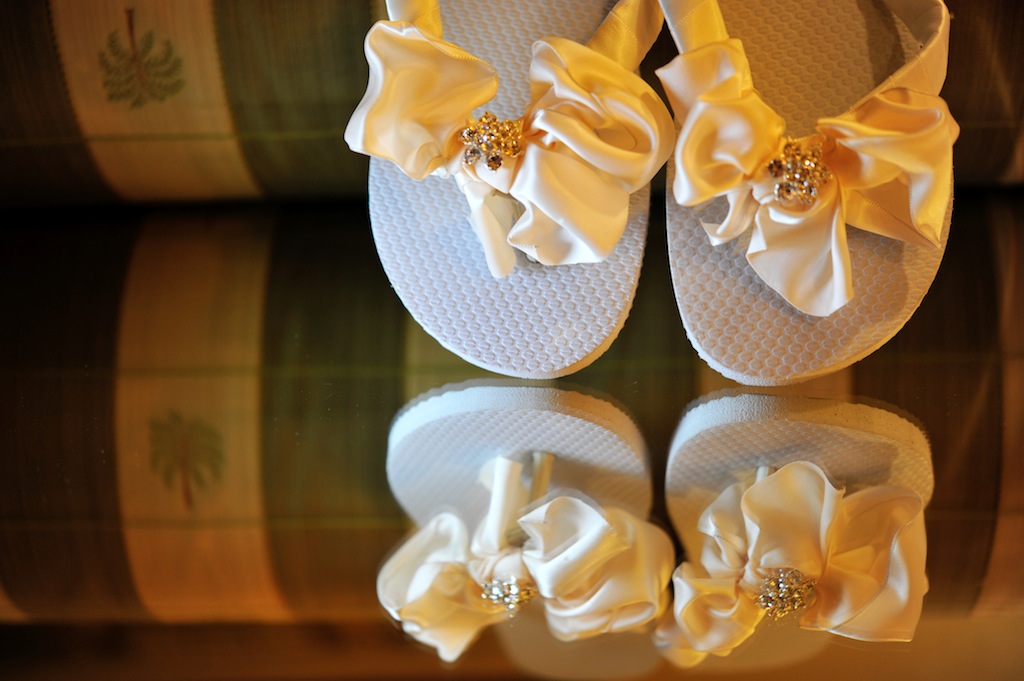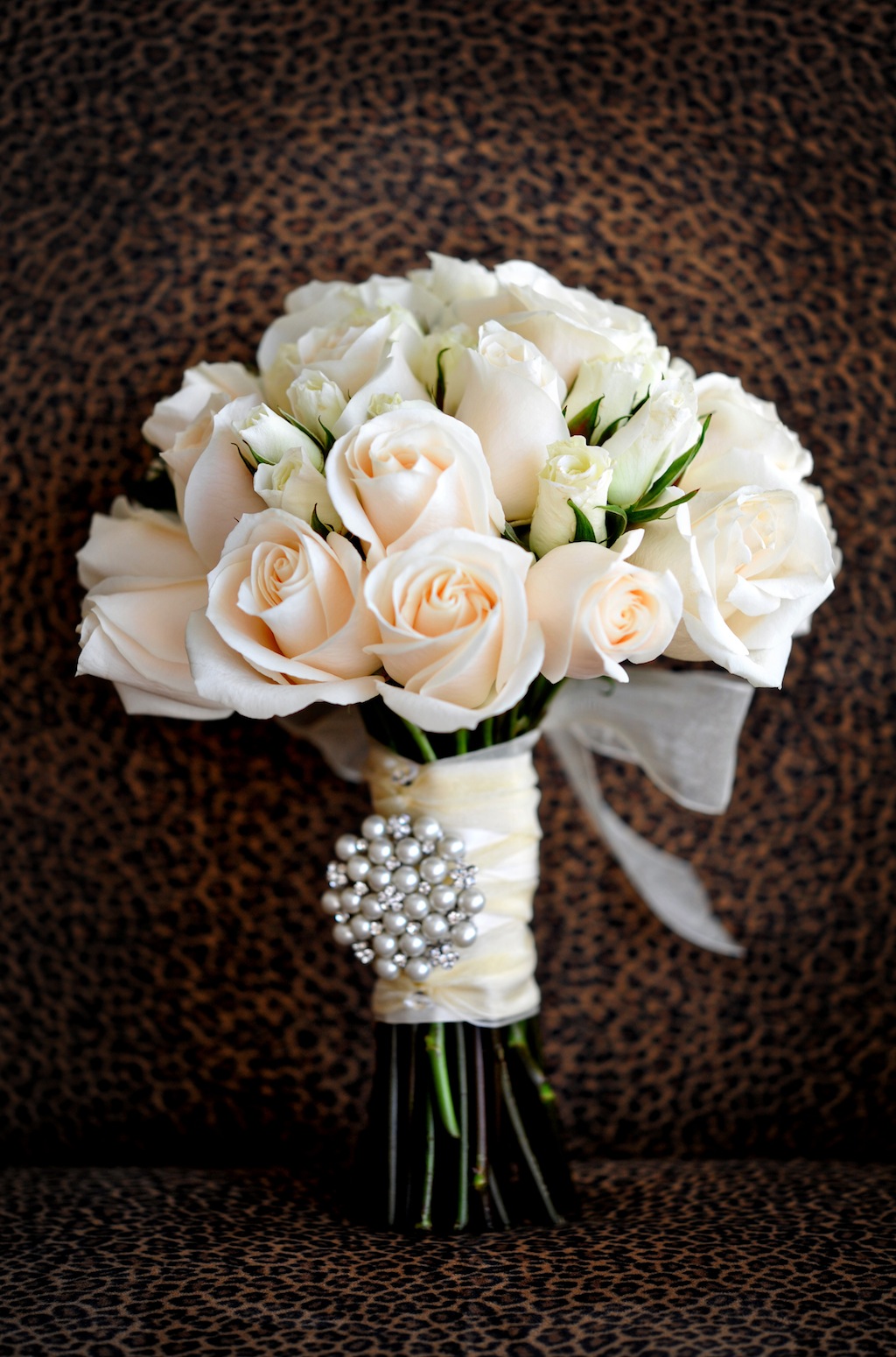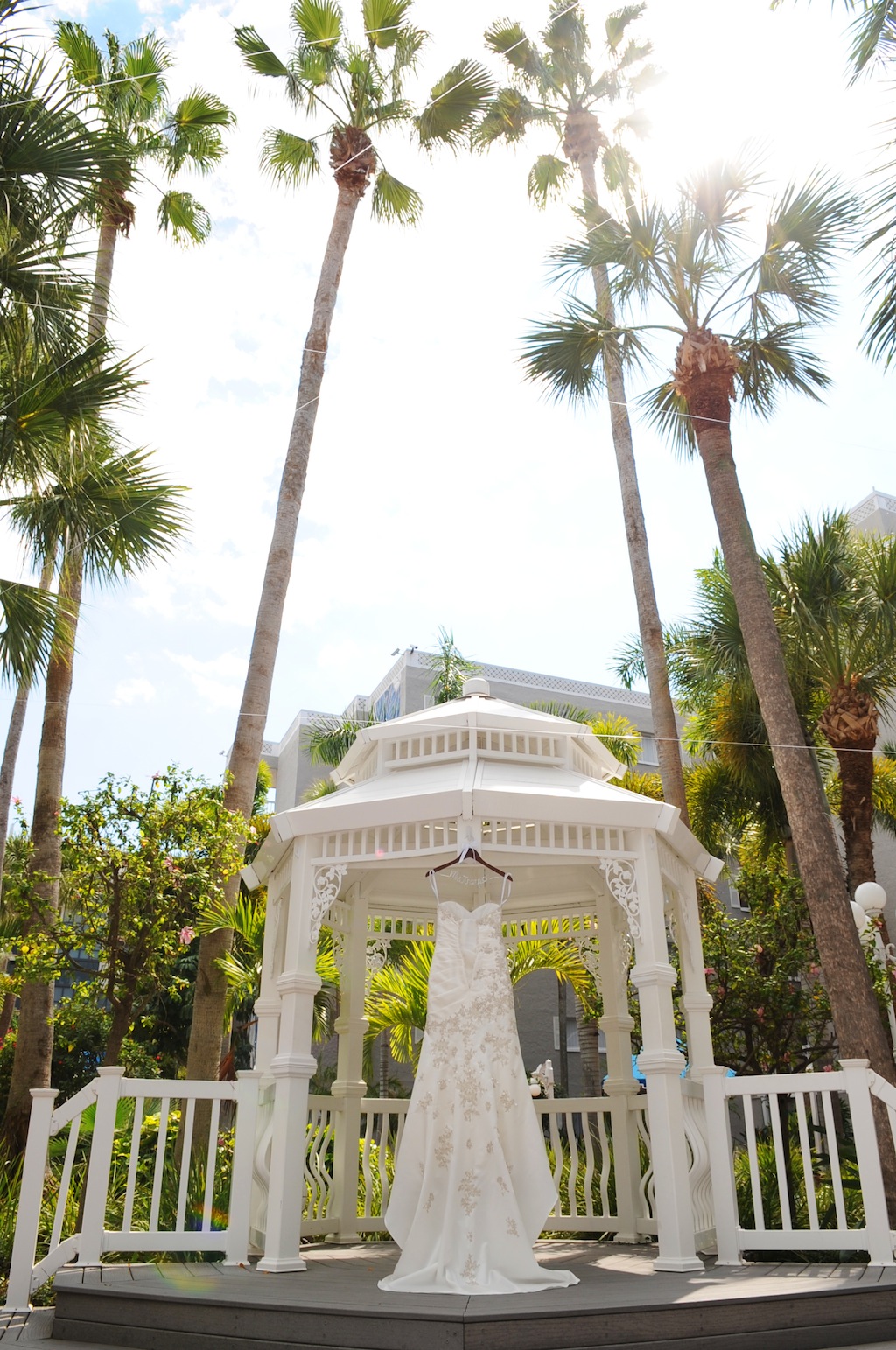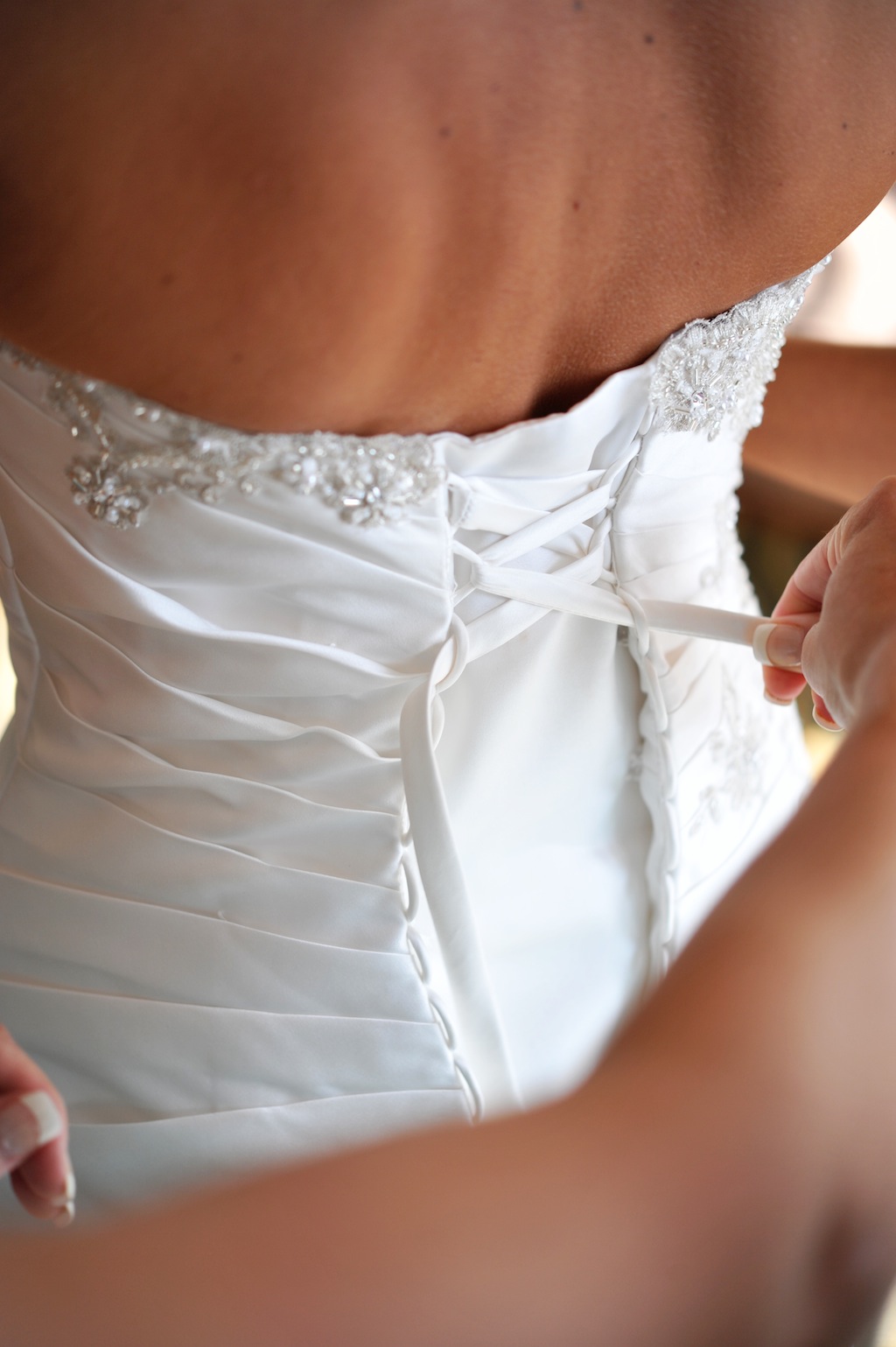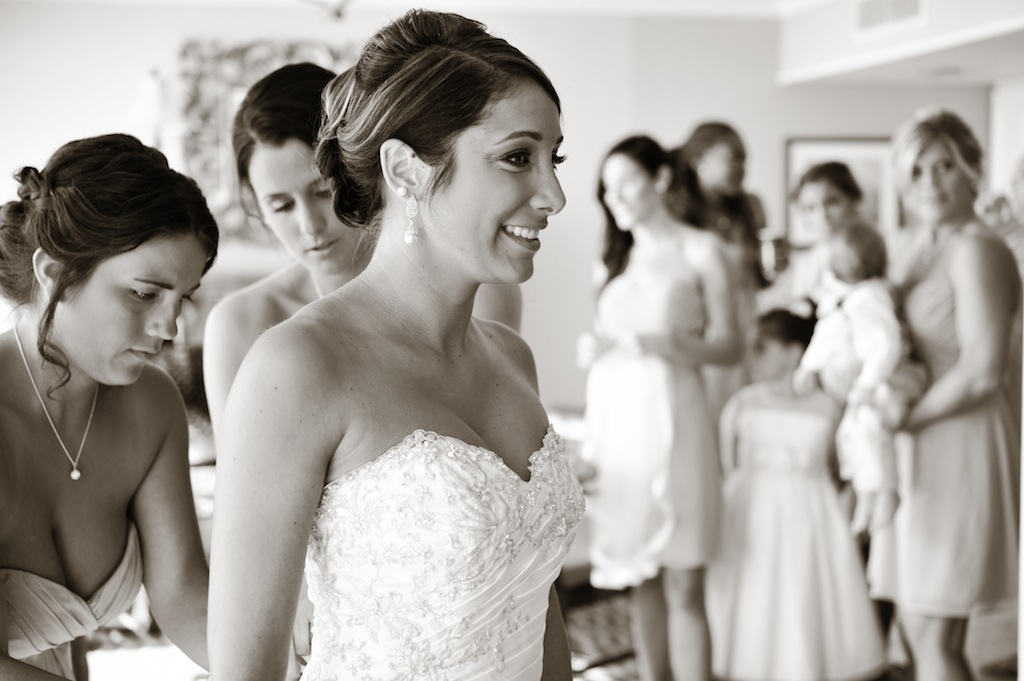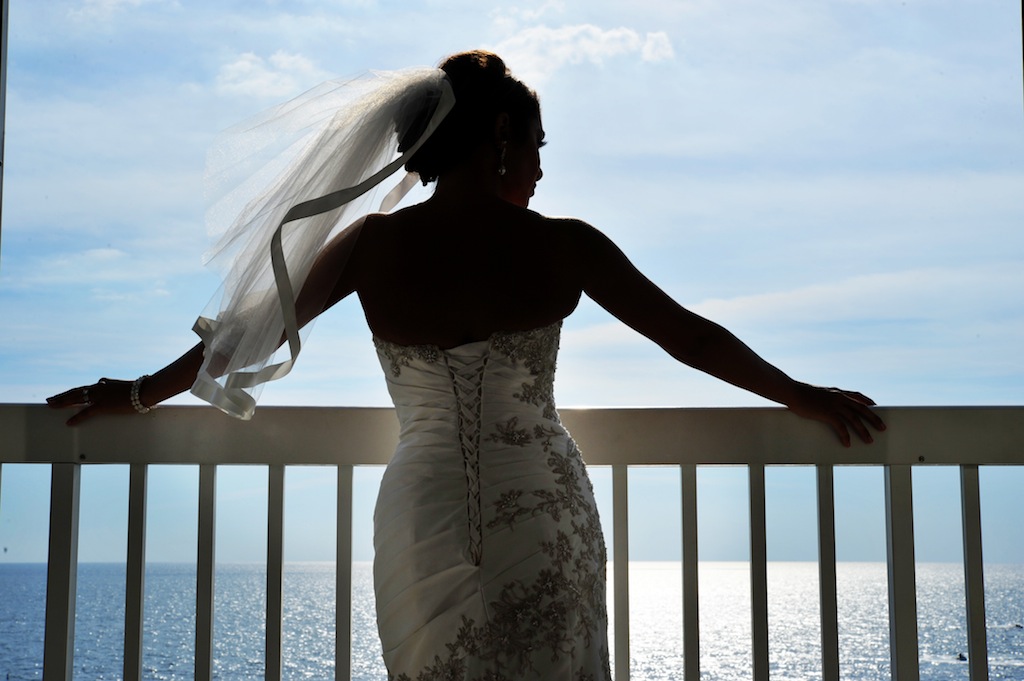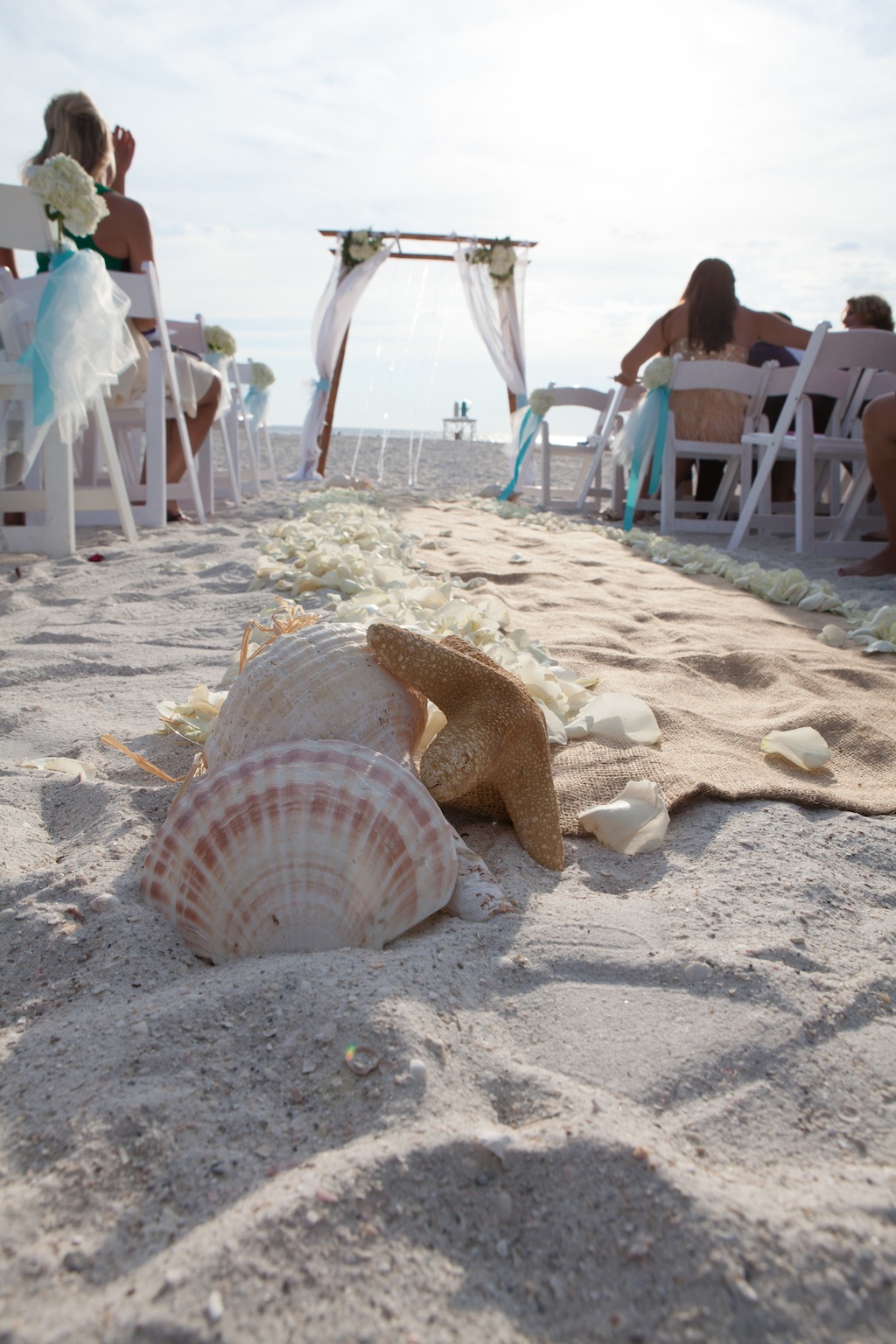 "Being an out of state bride, I needed vendors that I could trust. The Exquisite Events team exceeded how I imagined my perfect wedding could be; they were fantastic and led me to pick all of my great vendors."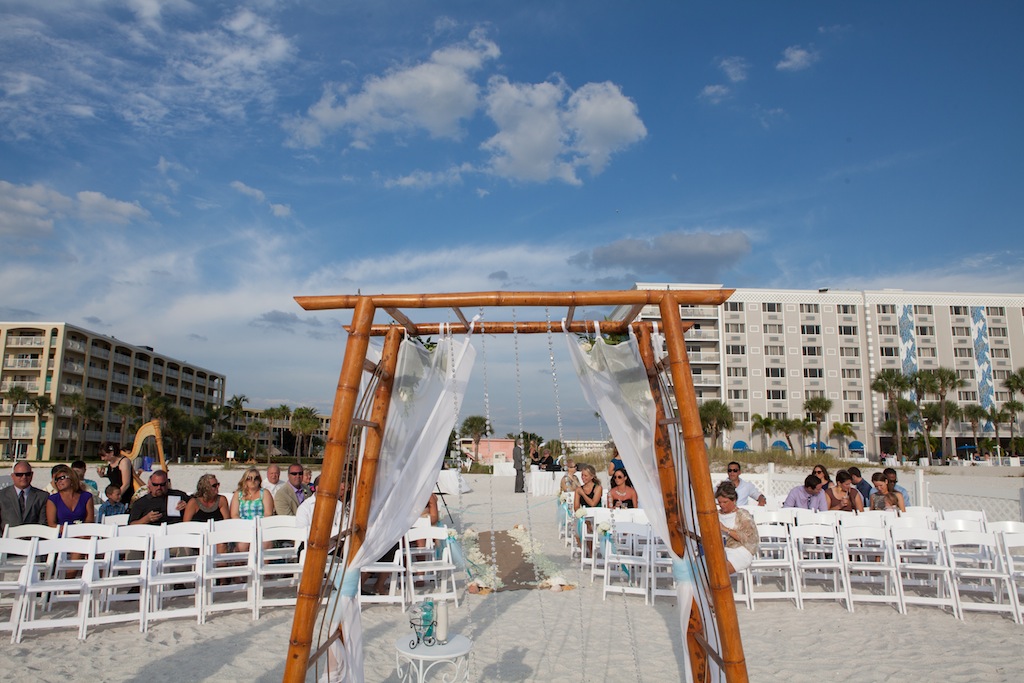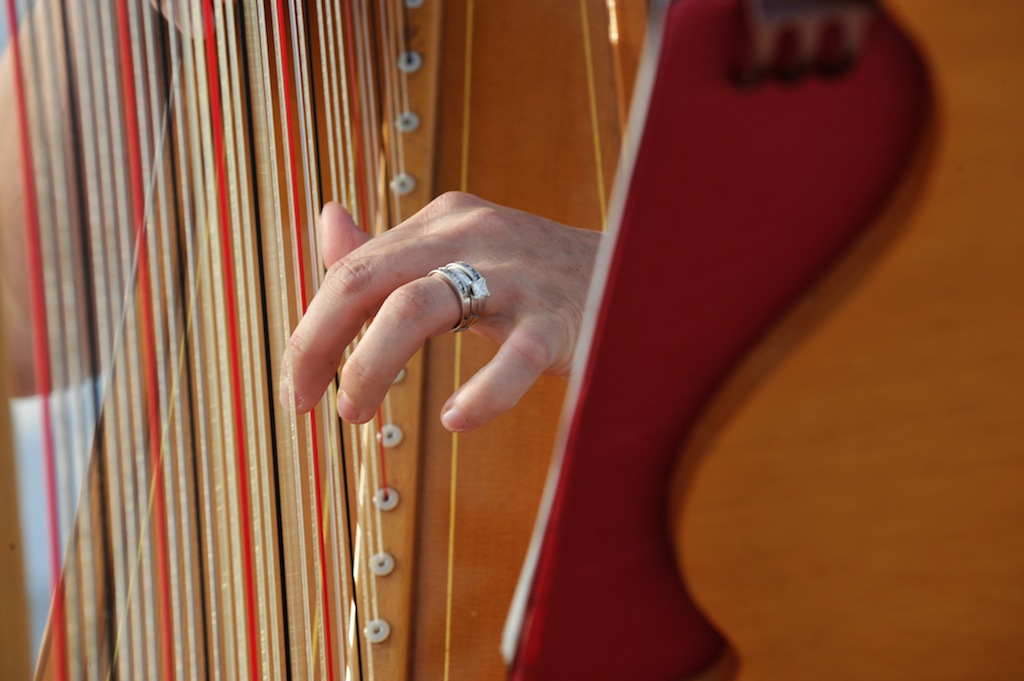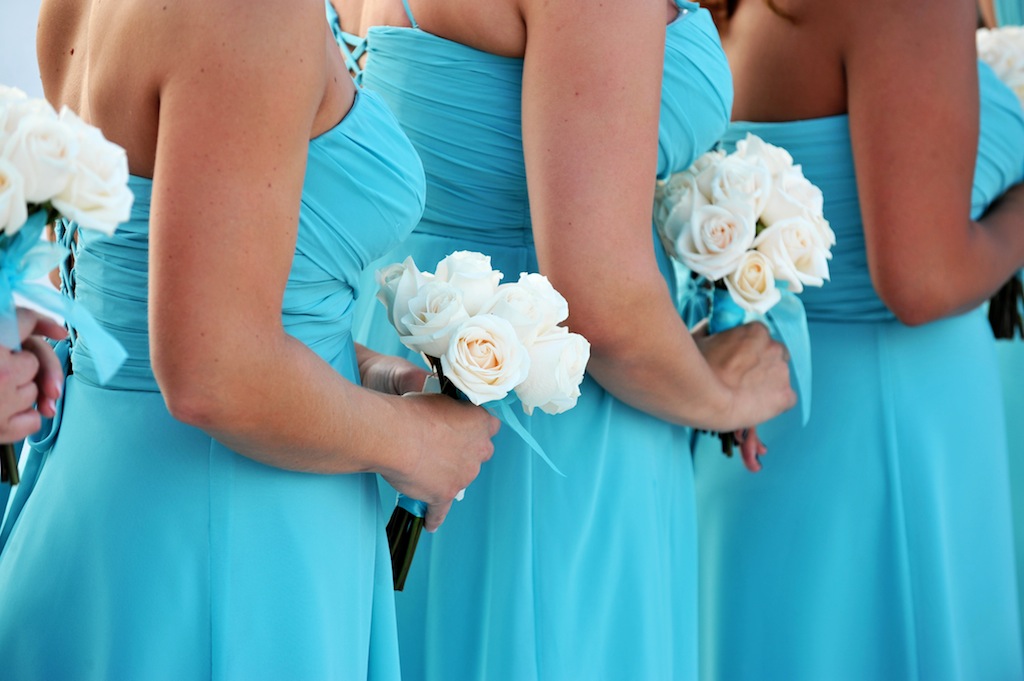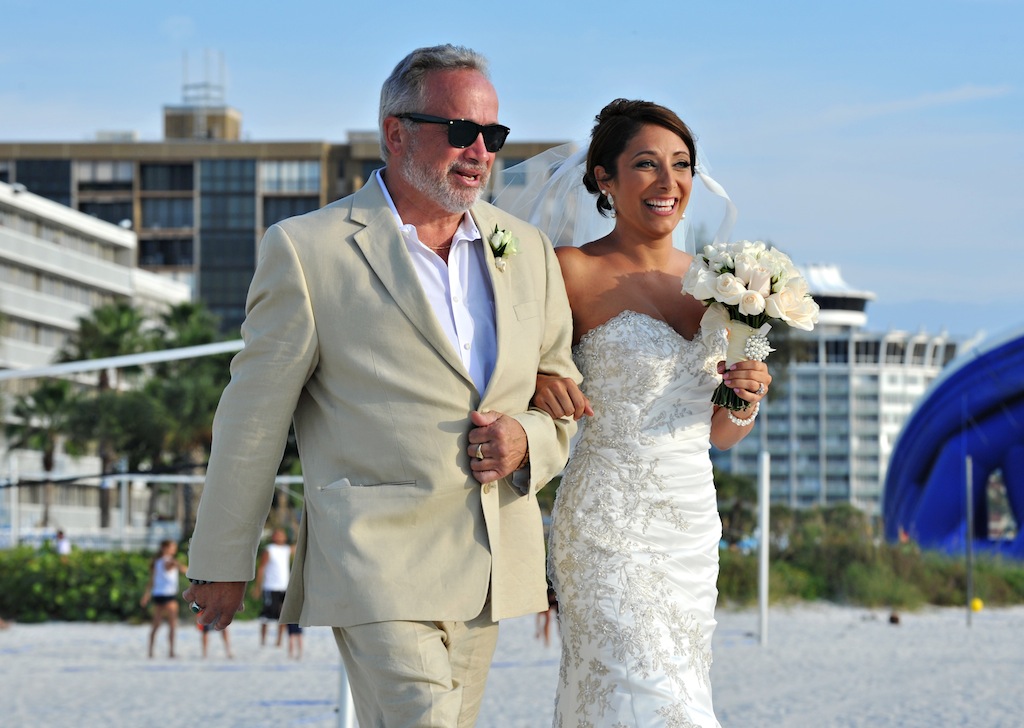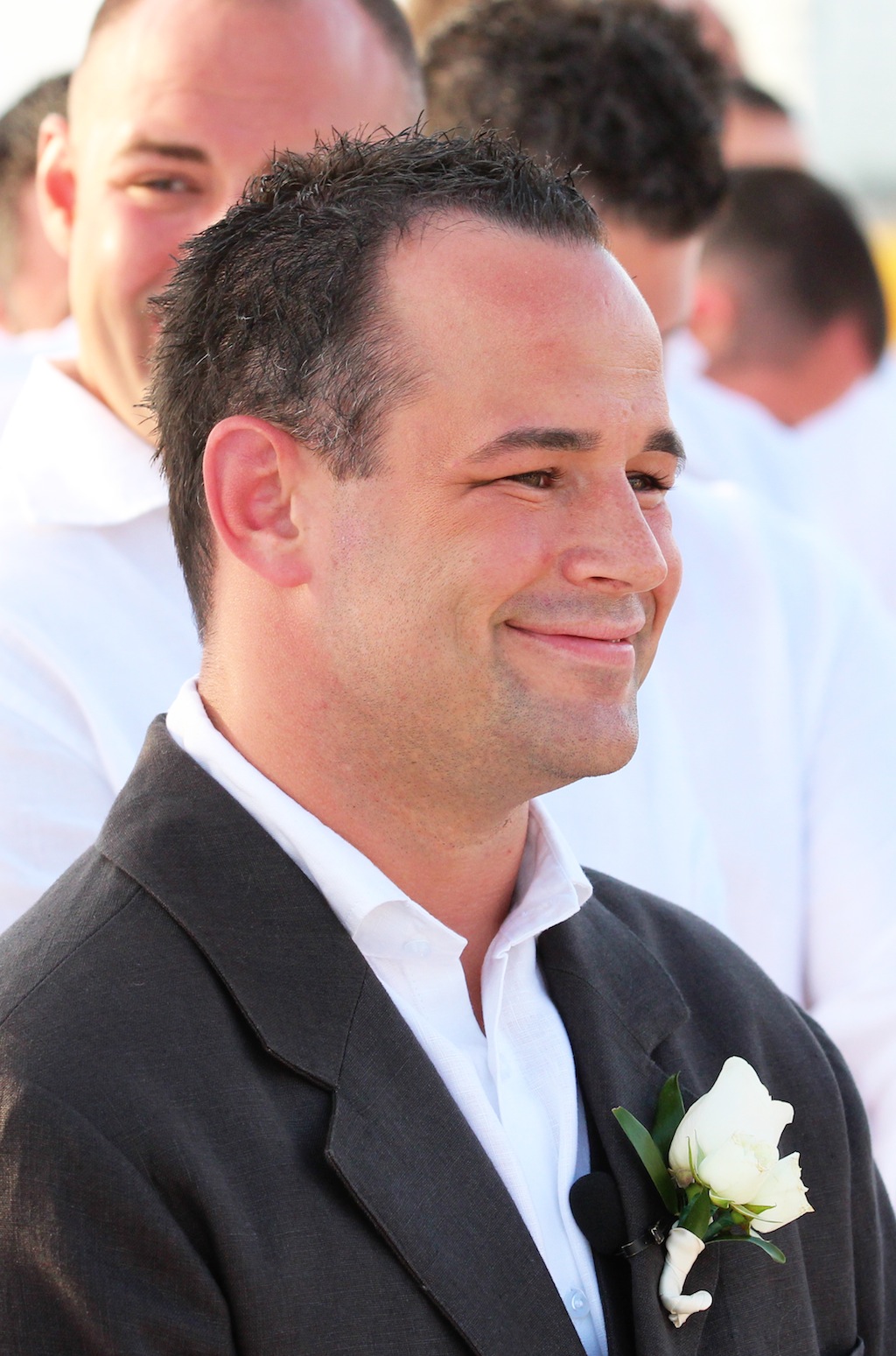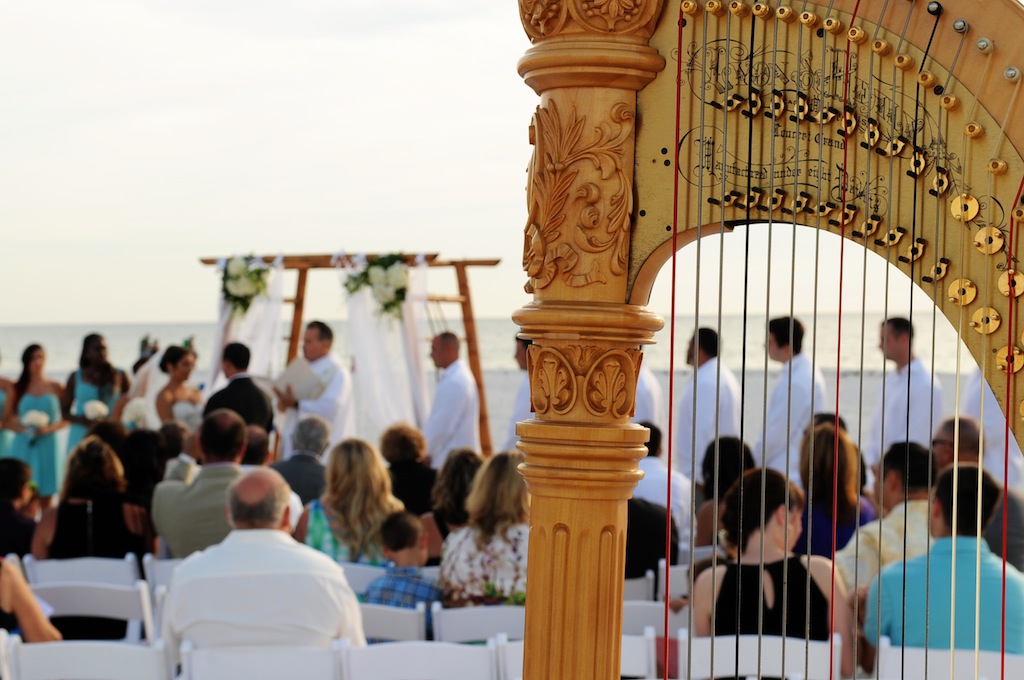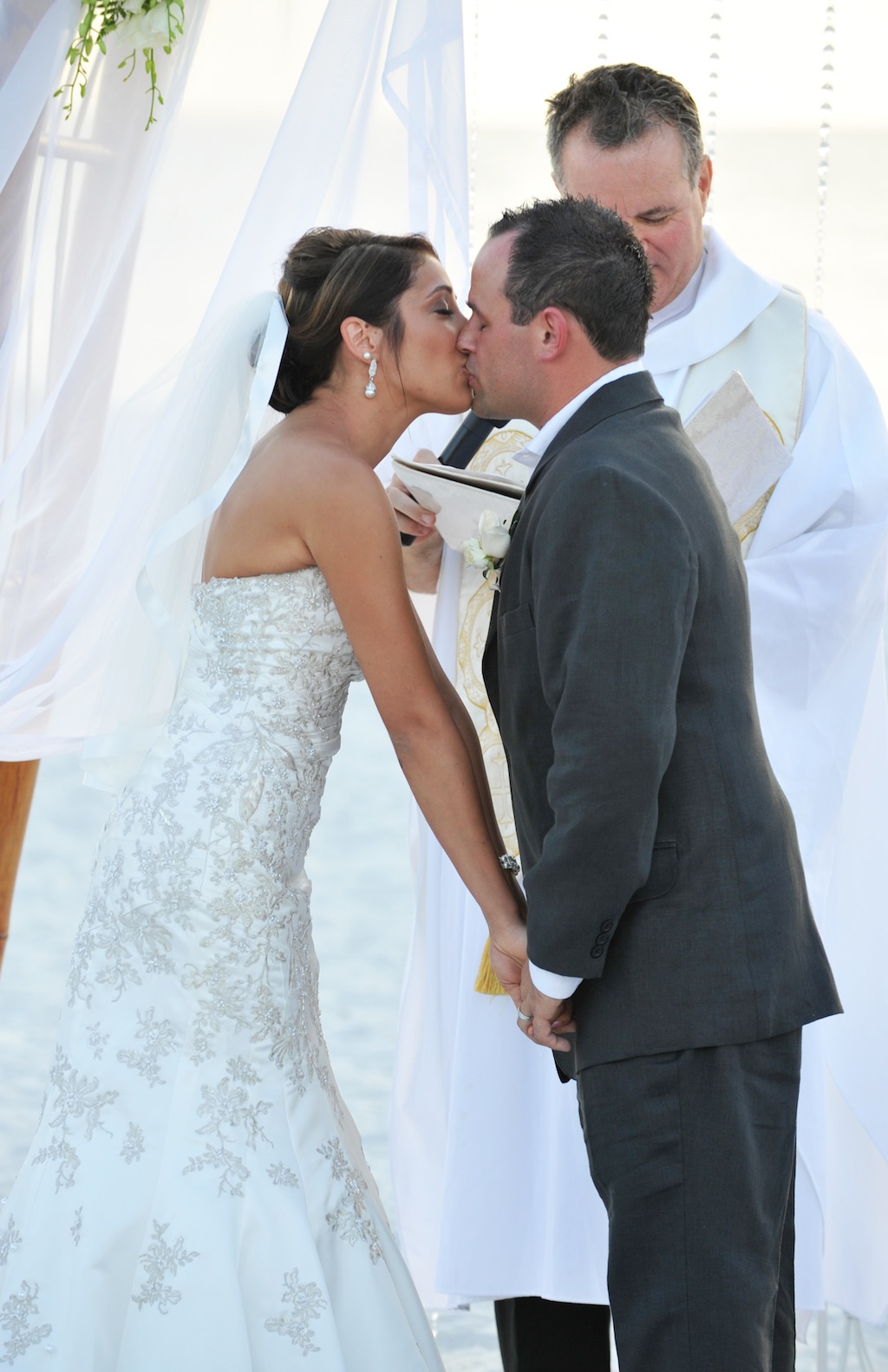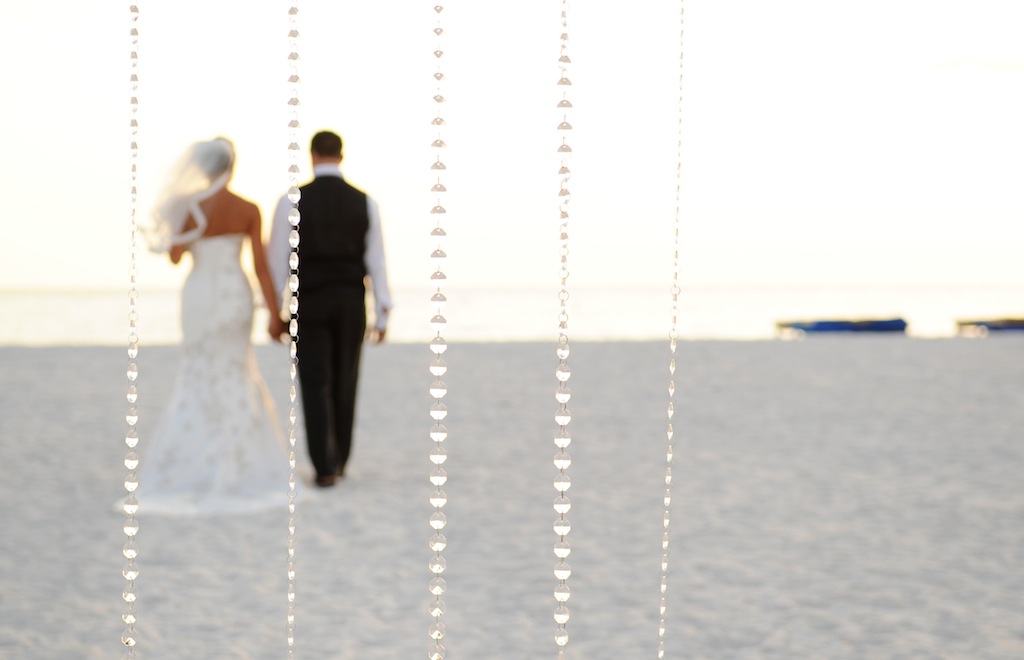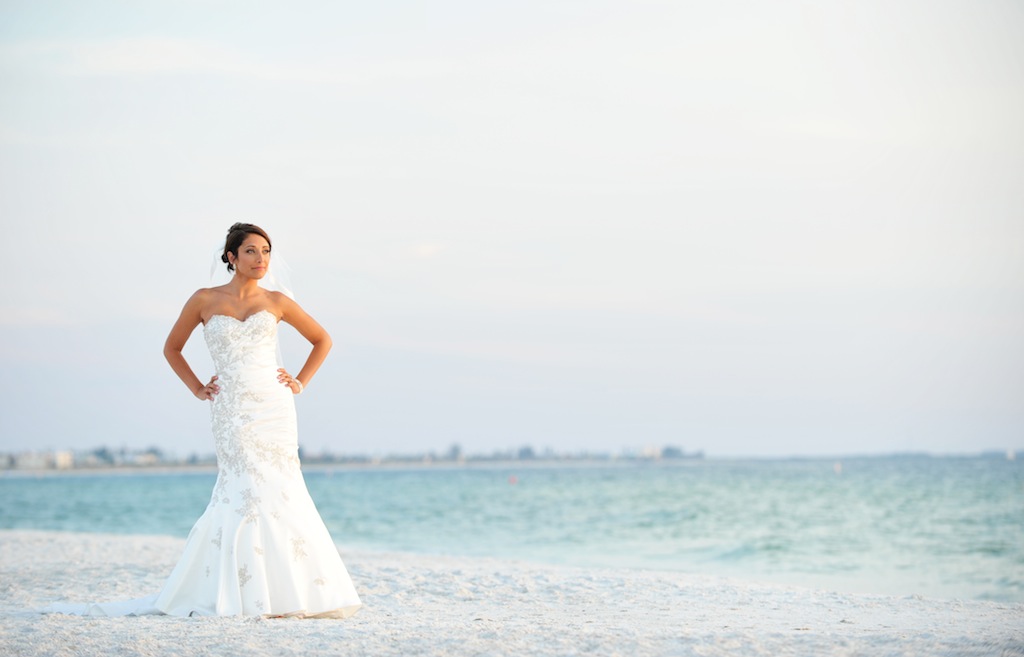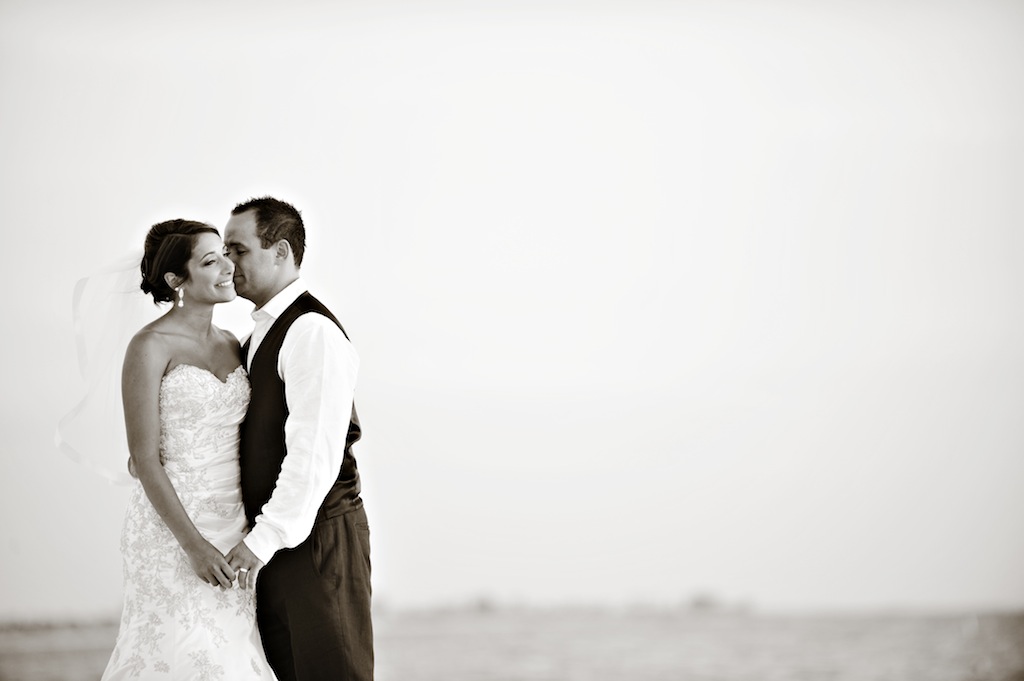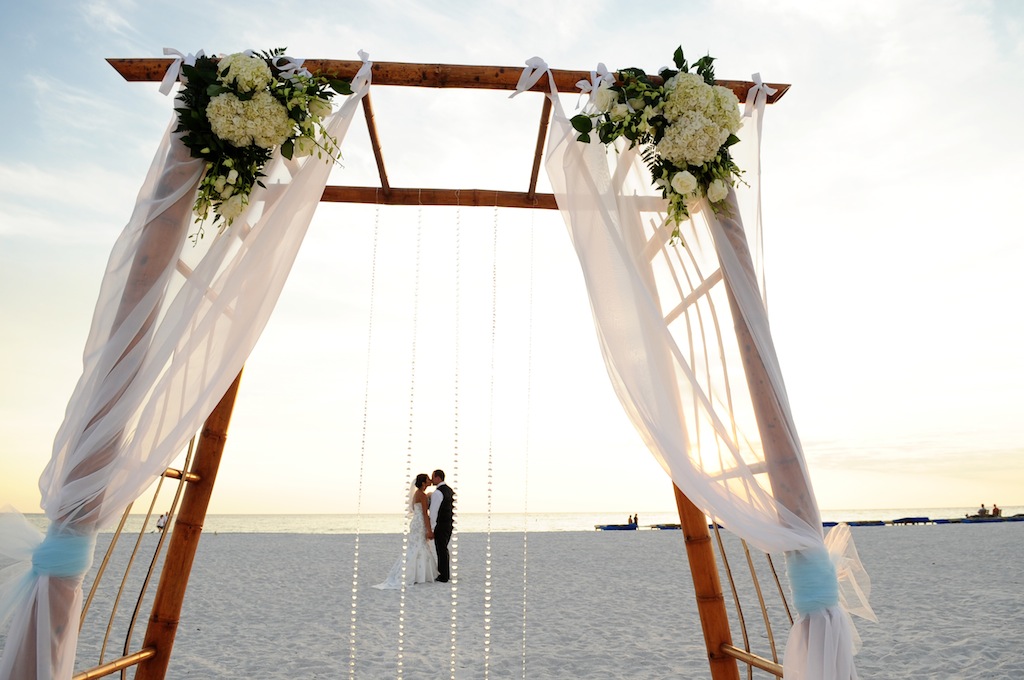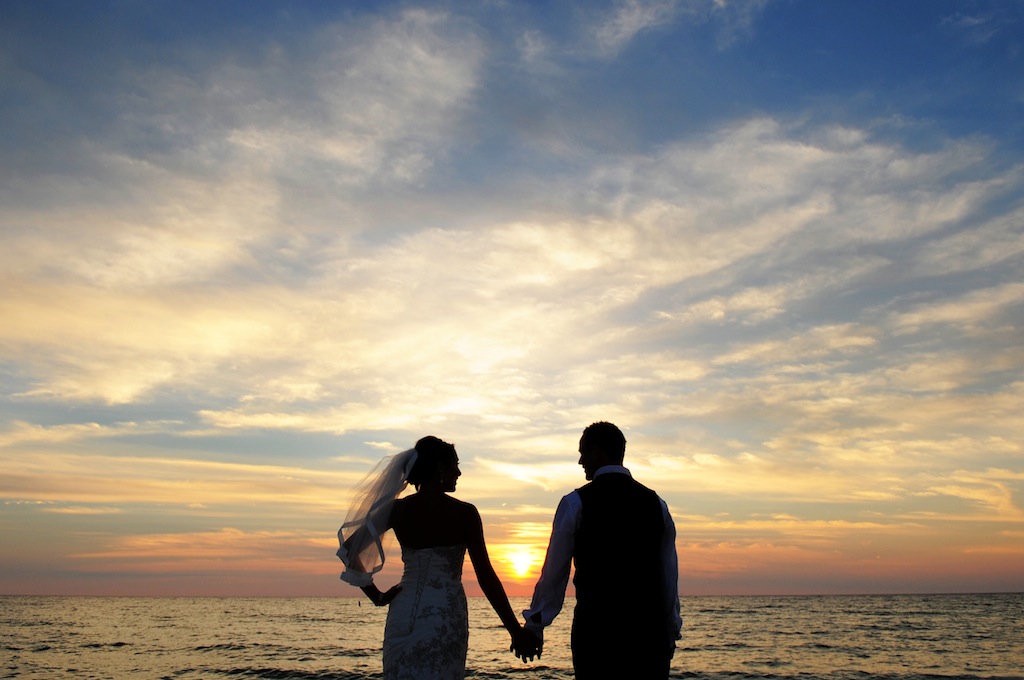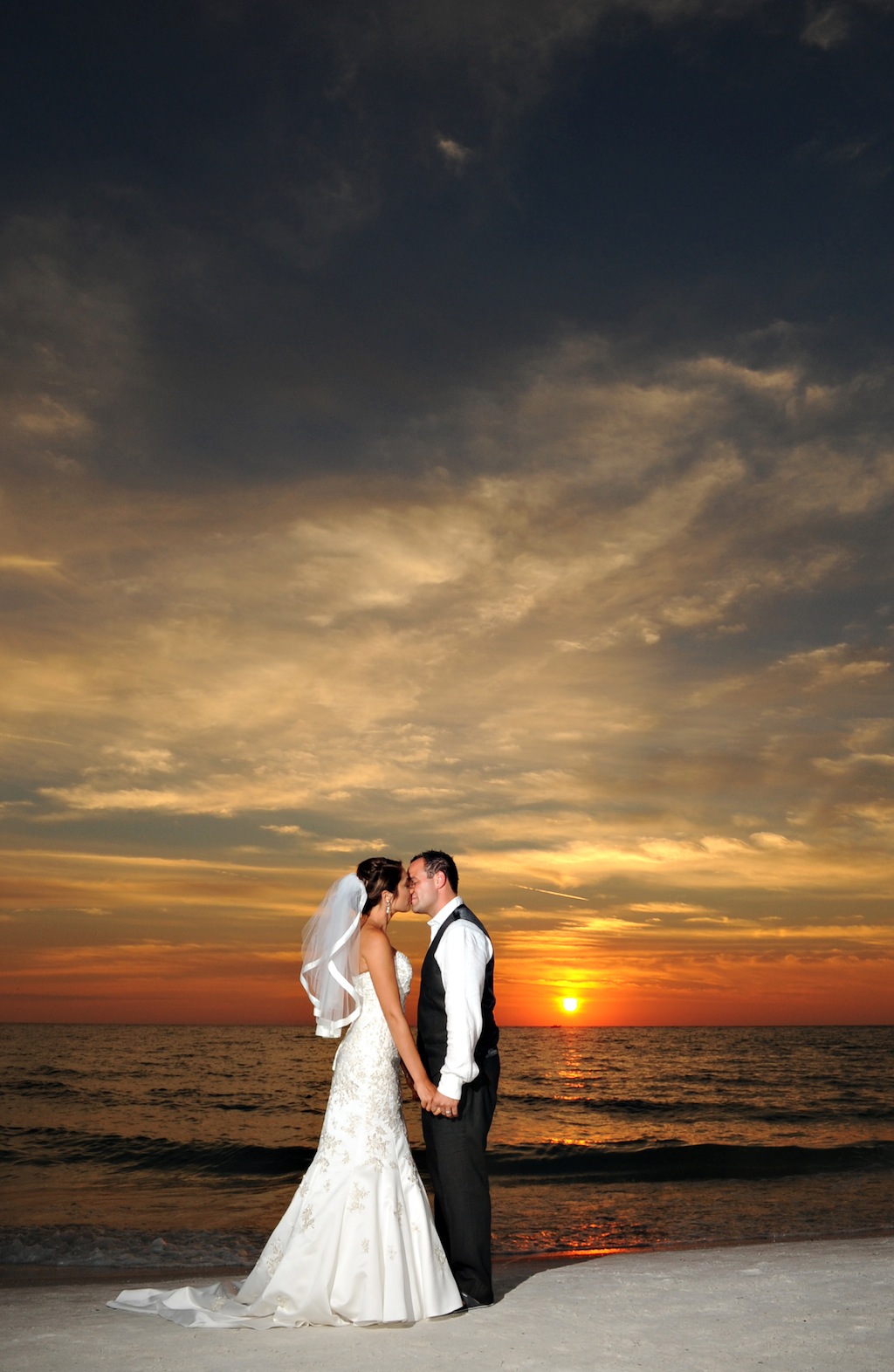 "Our photographer, Shannon, of Livingston Galleries was the best. She made me comfortable all day. The night of our wedding, she event sent me a little preview. Needless to say every single picture she took was stunning, and there were over 1,000! You will always have memories, but we have the best pictures to help capture those special memories." – The Bride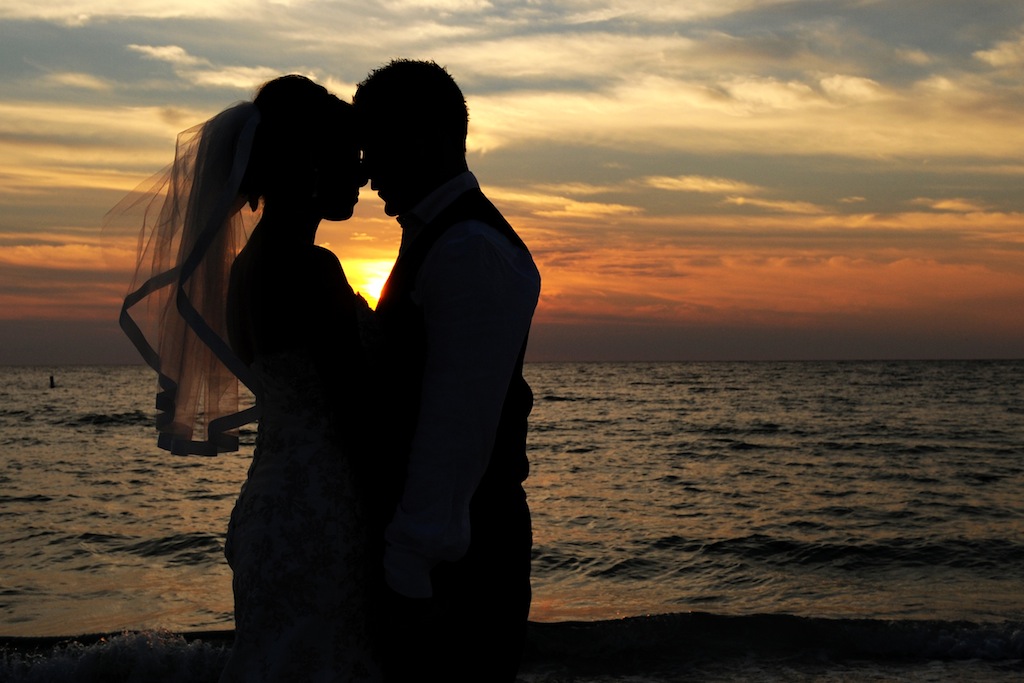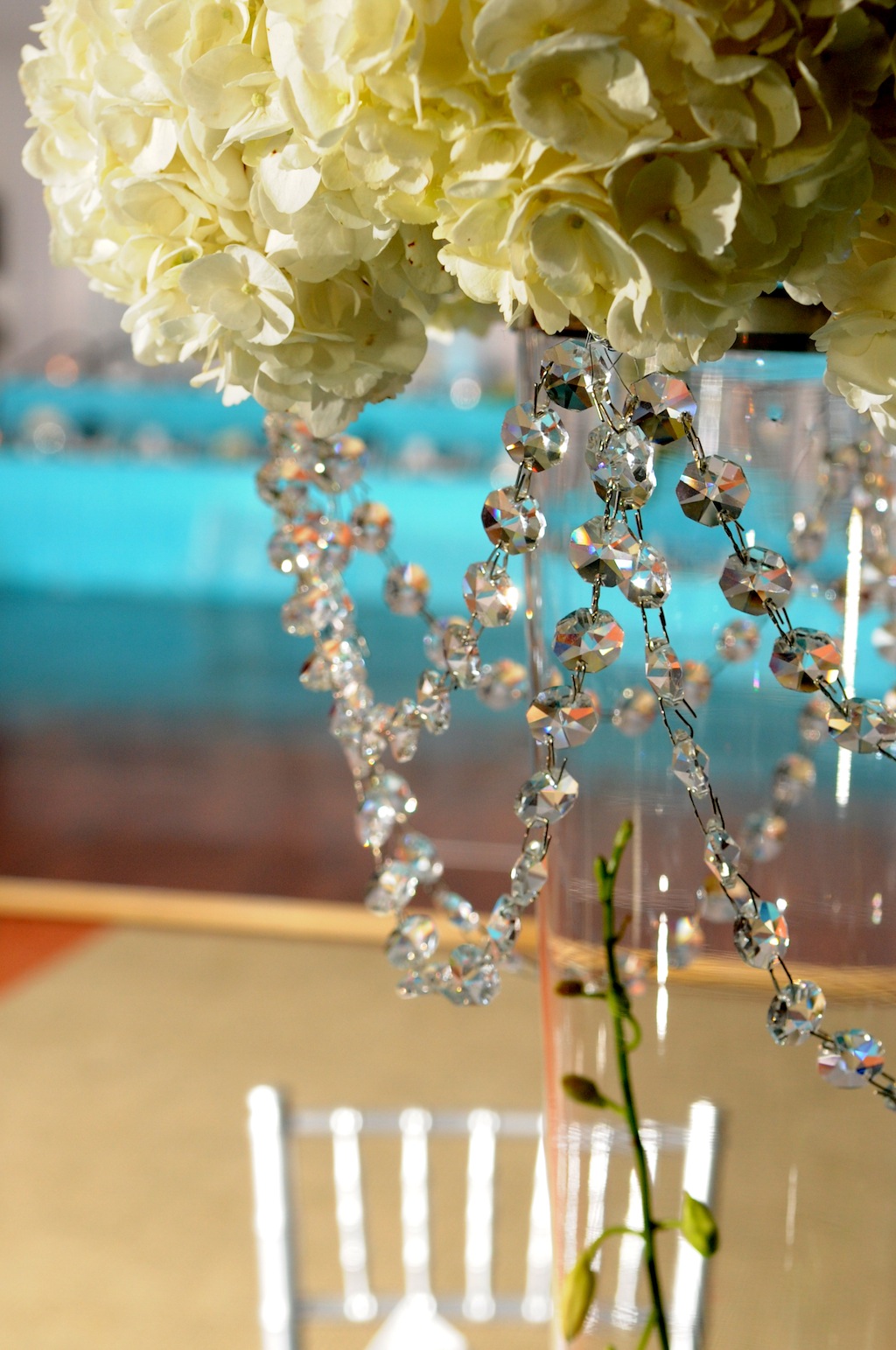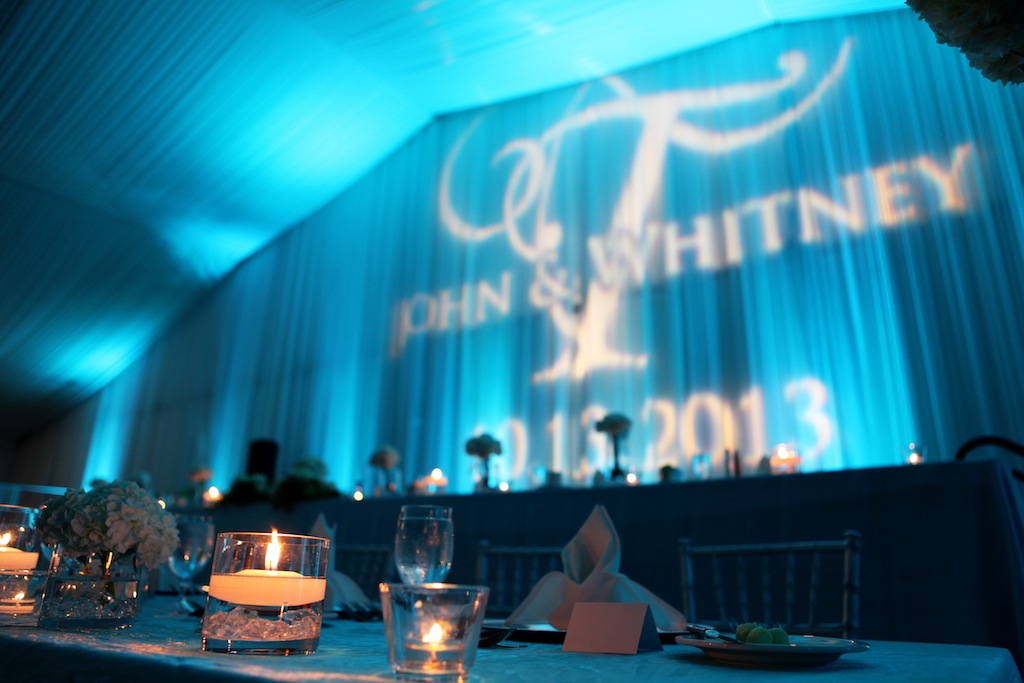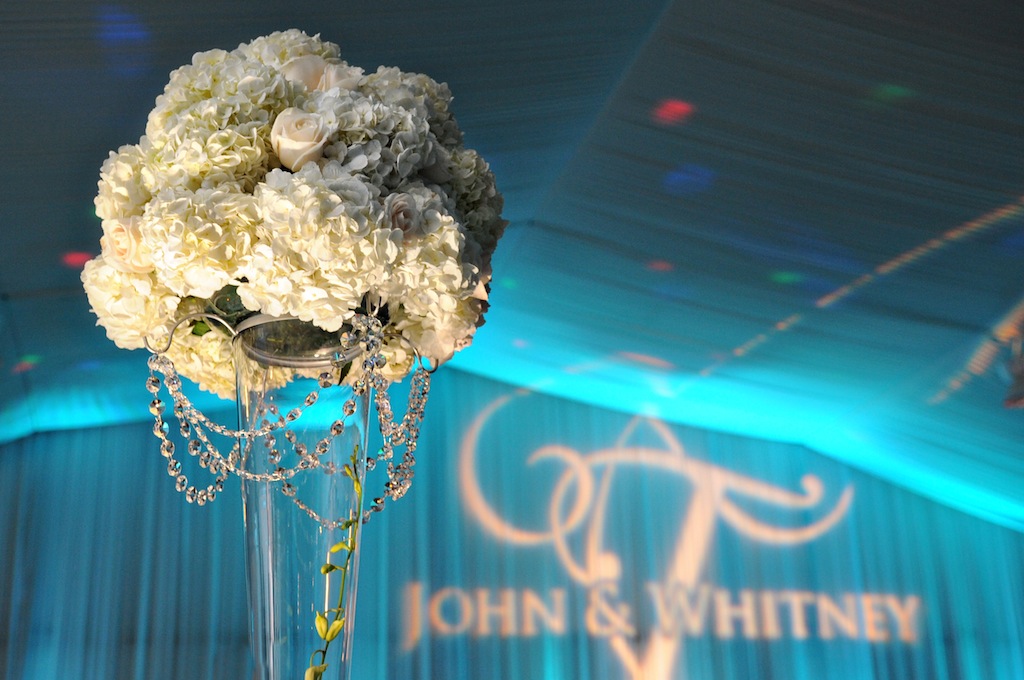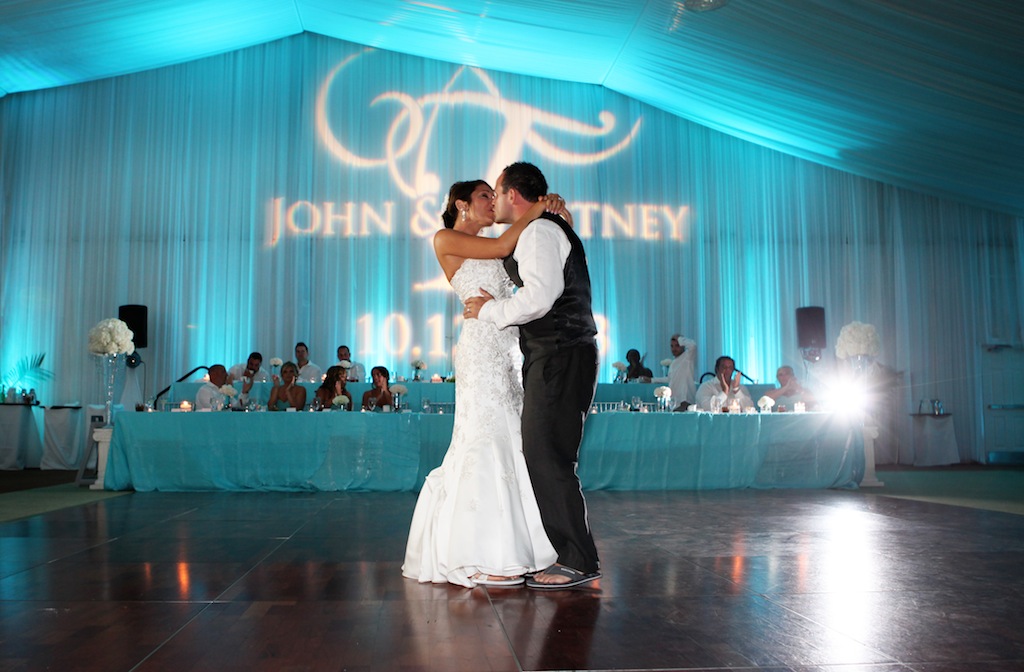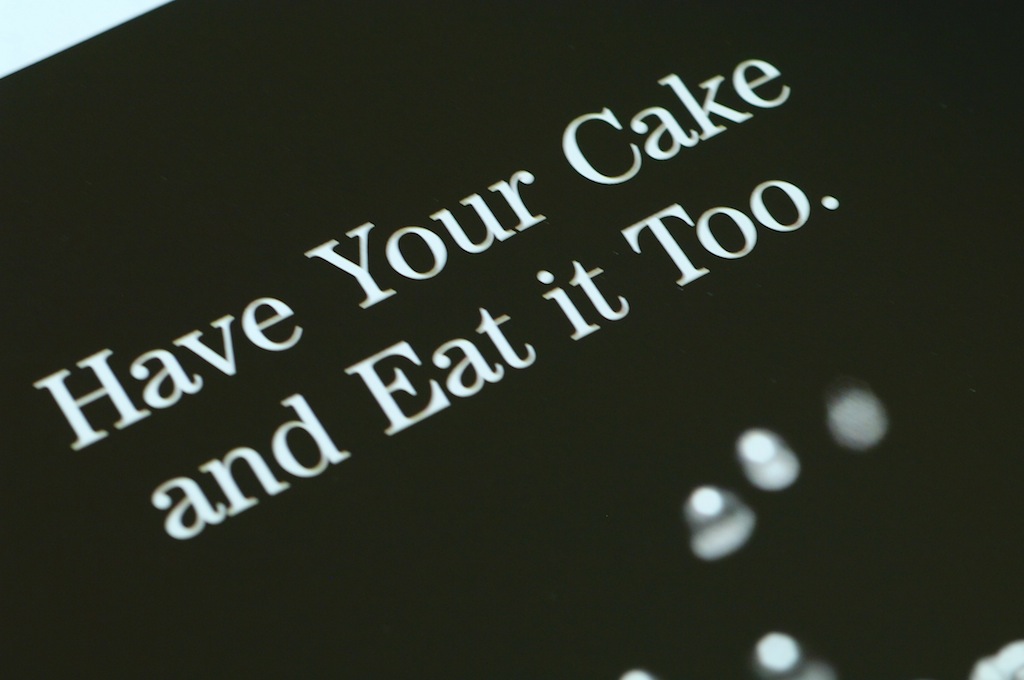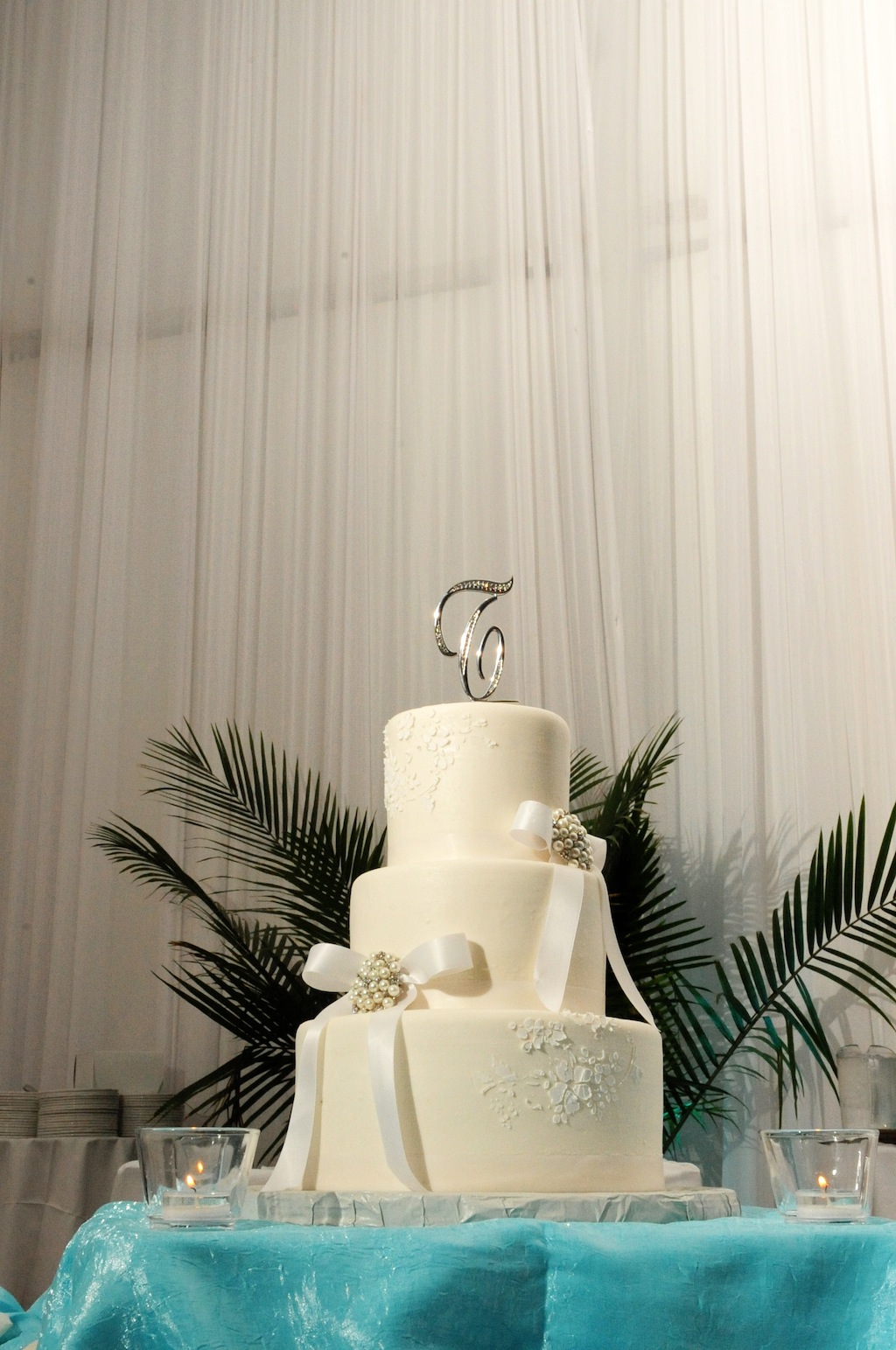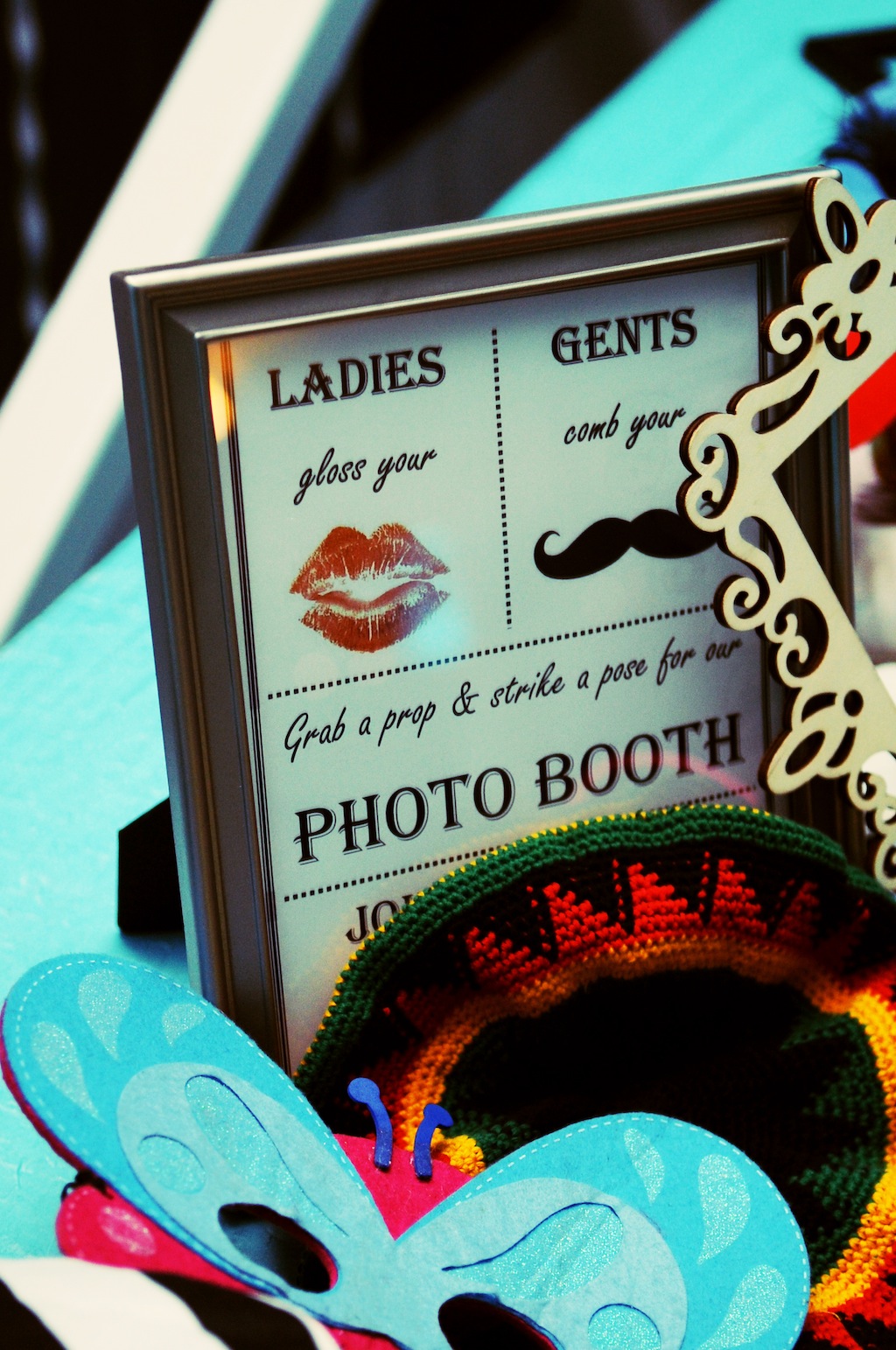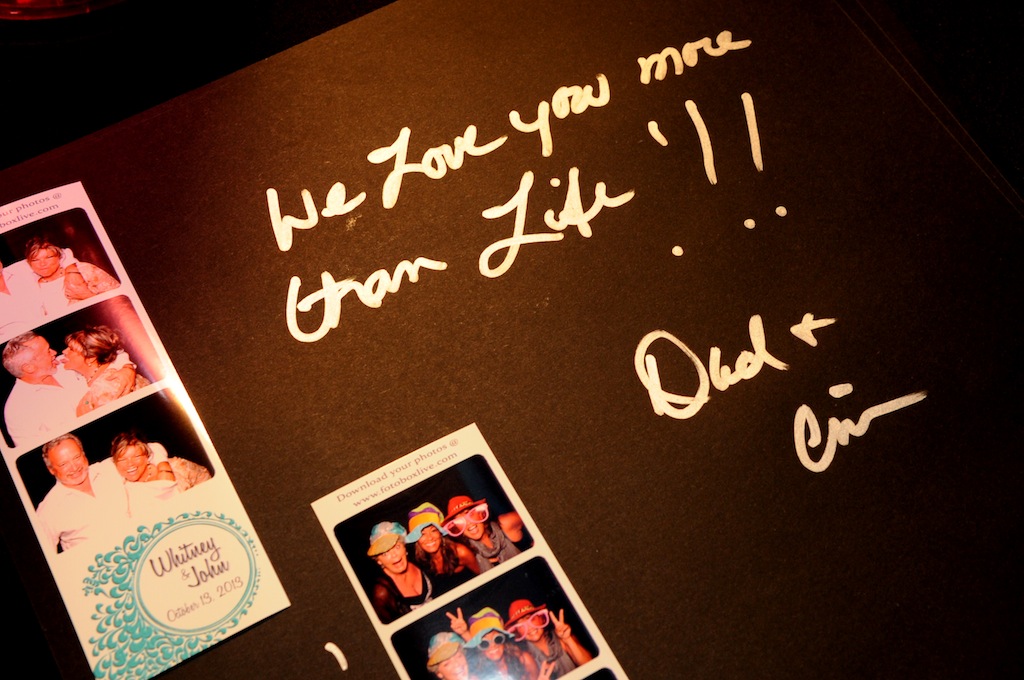 "My husband and I went to a friend's wedding and they had a photo booth. We had a blast with all the props they offered and were that couple that probably took the most pictures. So we knew that was a must!" – The Bride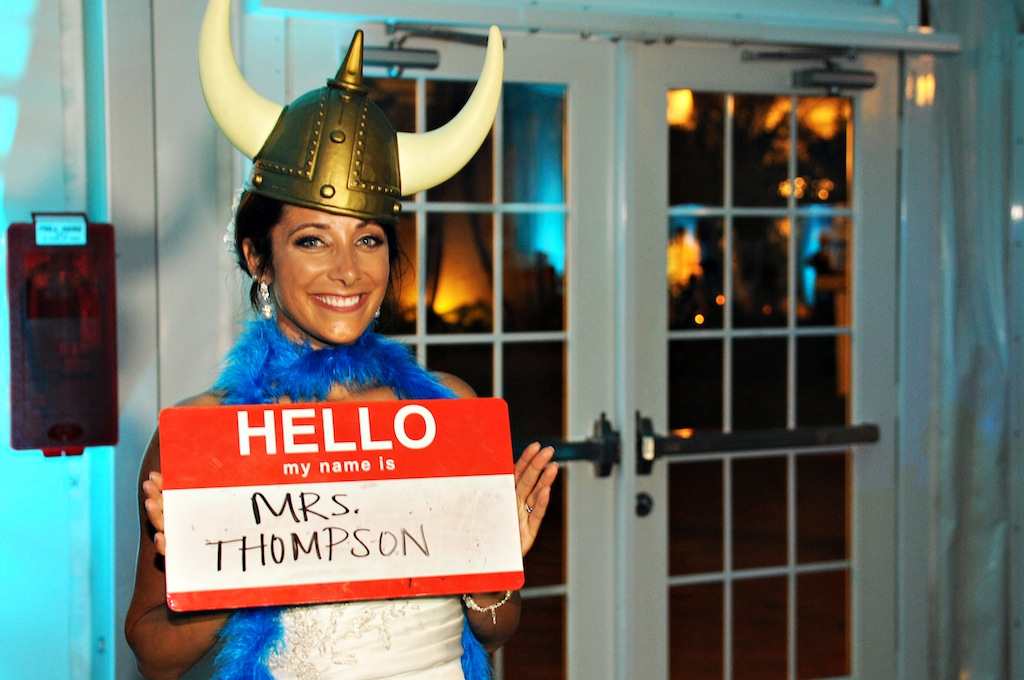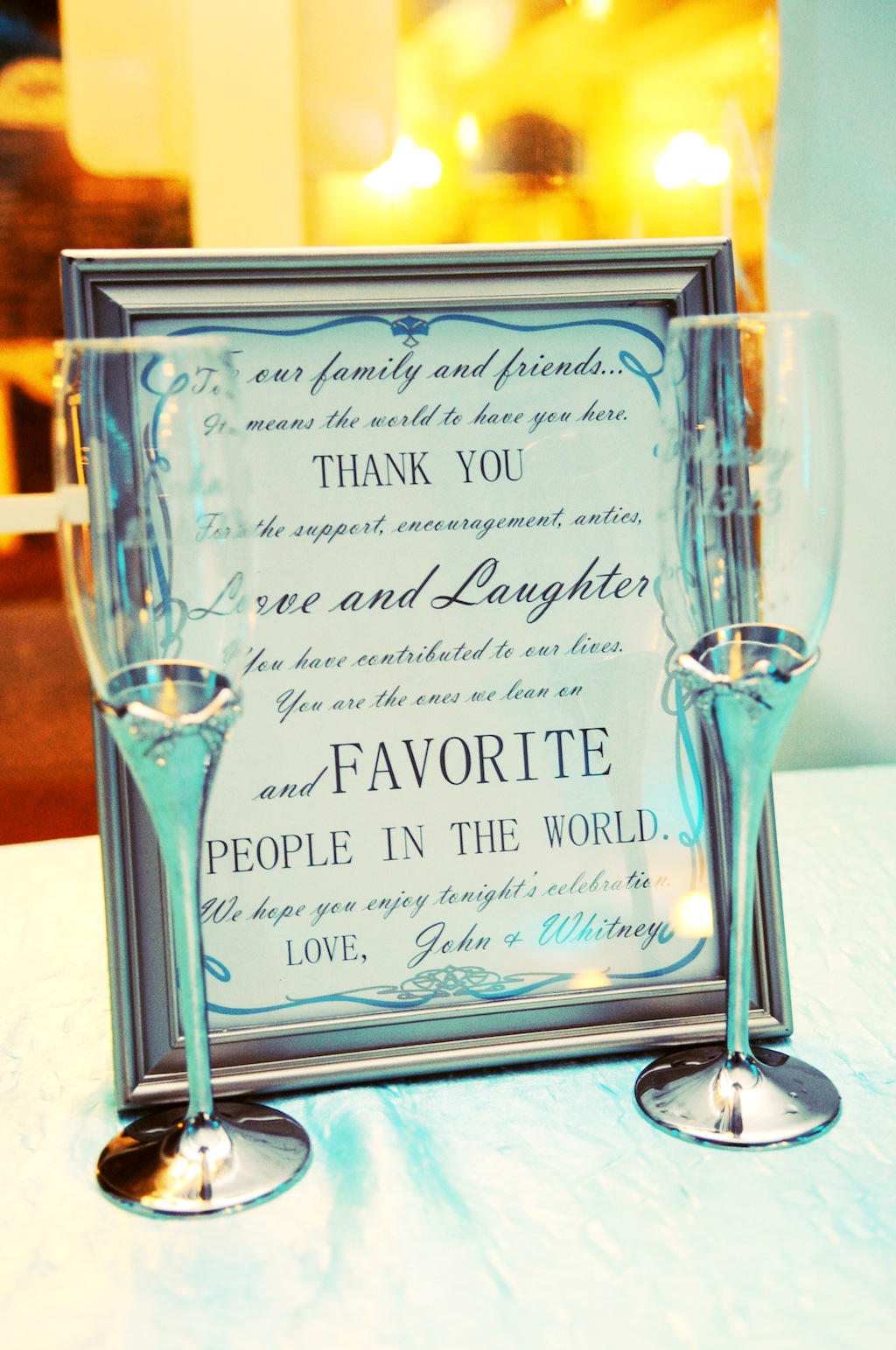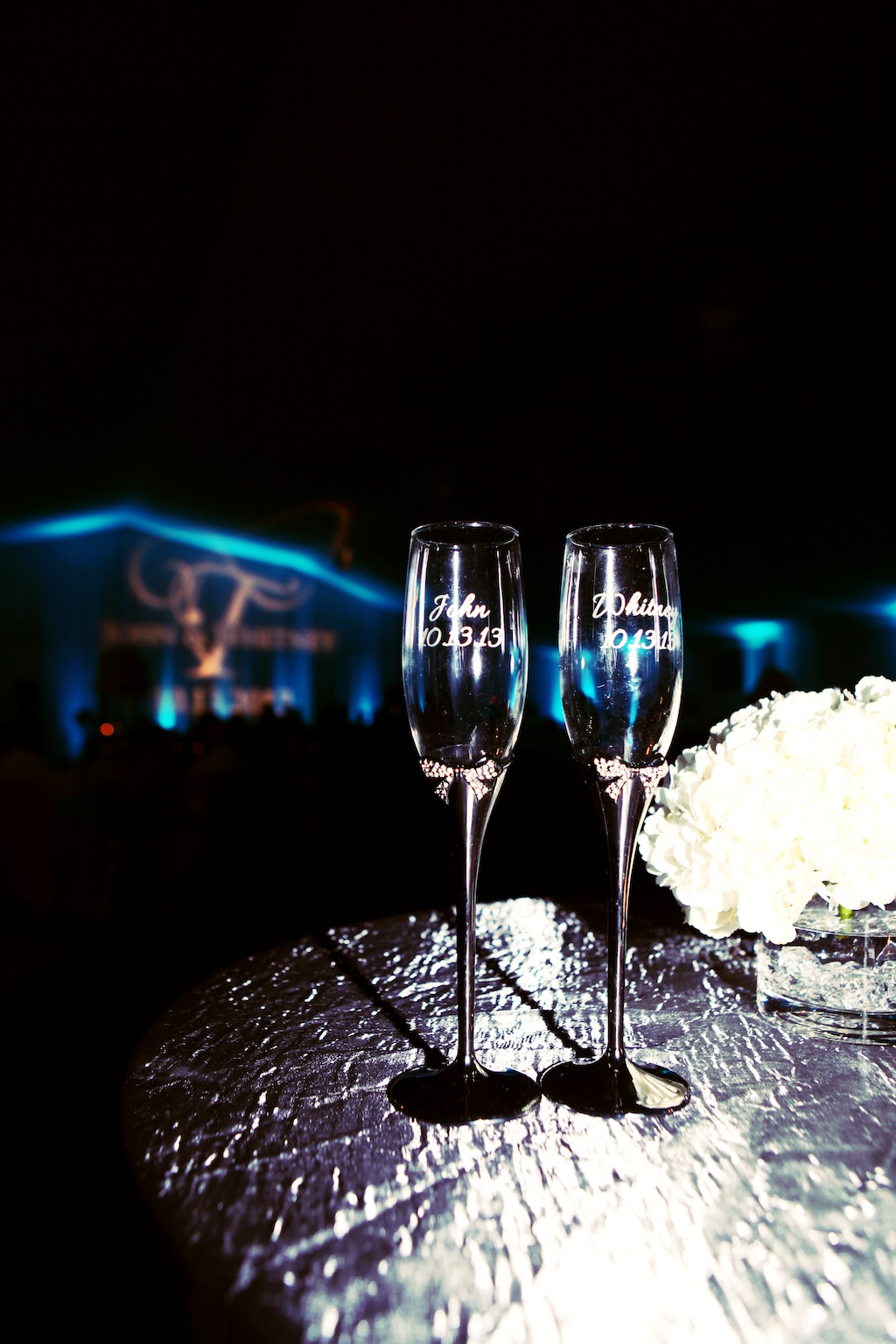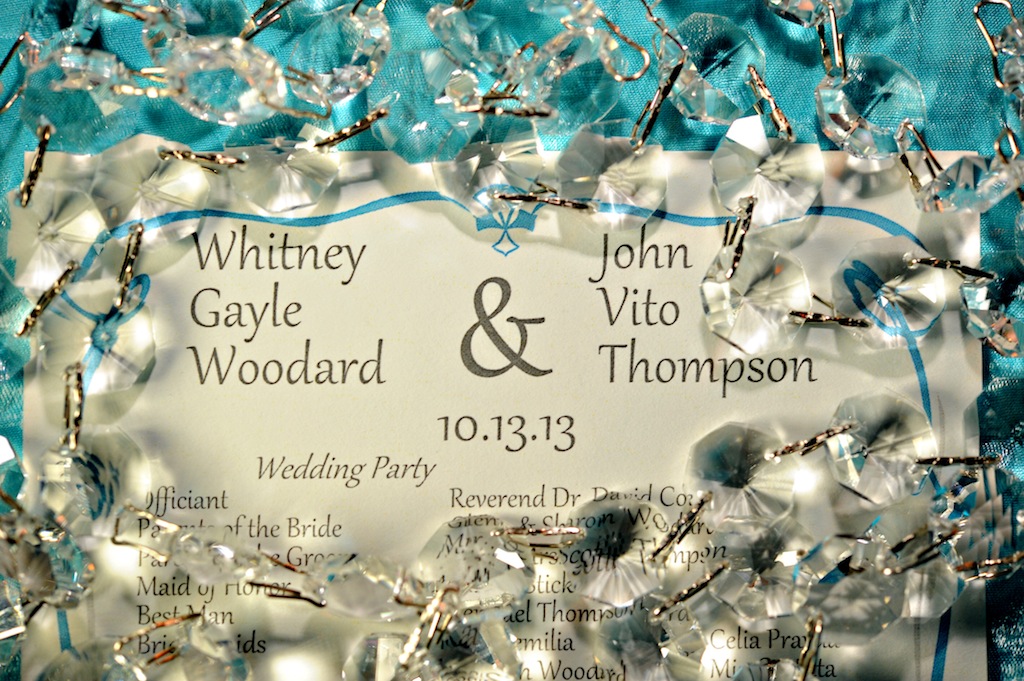 If you are on the fence about getting a videographer, get one. The day goes by so fast and some parts can be a blur. Our videographer captured every moment from our ceremony and got some amazing clips from our reception. It is truly amazing to see everyone having a great time. I am looking forward to watching our video many years from now.
St. Pete Beach Wedding Venue: Tradewinds Island Resort
St. Pete Beach Wedding Photographer: Livingston Galleries
St. Pete Beach Wedding Planner: Exquisite Events
St. Pete Beach Wedding Florist: Iza's Flowers
St. Pete Beach Wedding Rentals: Posh Events Events of Tampa Bay
St. Pete Beach Wedding Caterer: Tradewinds Island Resort
St. Pete Beach Wedding Officiant: Reverend Dr. David Cole
St. Pete Beach Wedding DJ: Grant Hemond & Associates – Cory Barron
St. Pete Beach Wedding Harpist: Taylor Mills
St. Pete Beach Wedding Dinner Singer: Don Juceam
St. Pete Beach Wedding Photo Booth: FotoBox
St. Pete Beach Wedding Dress: David's Bridal
St. Pete Beach Wedding Makeup & Hair : The Michele Renee Hair & Makeup Artist Group
St. Pete Beach Wedding Invitations: Wedding Paper Divas