Jessica and Justin's Tampa Bay wedding incorporated the pair's faith and love for one another.
"Our guiding lights throughout planning were how are we sharing God's story for us, how are we sharing our relationship with people we love and what experience are we inviting others into with us," the bride shared. "Everything we chose for the day stemmed from those pieces."
The Tampa Heights couple hosted a rustic, Dade City wedding, complete with sweeping views and natural elements.
"Justin and I wanted to celebrate our marriage outdoors with a rustic, elegant theme," Jessica explained. "We wanted our wedding guests to feel like they got to learn a bit more about who God is with a great meal at our dining room table with lots laughter, followed by a dance party in our living room. Instead of our living room, it happened at the stunning Barrington Hill Farm."
The pair personalized their wedding with things that they loved: travel themed items, a variety of desserts and fireworks.
"Traveling is a passion for both of us, so we used a globe as our guest book. We also incorporated our favorite sweet treats into the wedding: a pie bar for Justin and a bonfire with S'mores for me," Jessica shared. "And, we had fireworks! It was the perfect ending to a magical night and incorporation of our engagement during July 4th weekend."
Looking back, one of the bride's most memorable moments came during her wedding reception.
"In every wedding there is that moment where you've checked off all the things you needed to do and can just let loose. Our moment happened just as Shut Up and Dance was playing. It happens to be one of our favorite songs, so we hit the dance floor singing aloud. It was so fun to dance with our family and friends, and we just loved that part of our wedding," Jessica reminisced.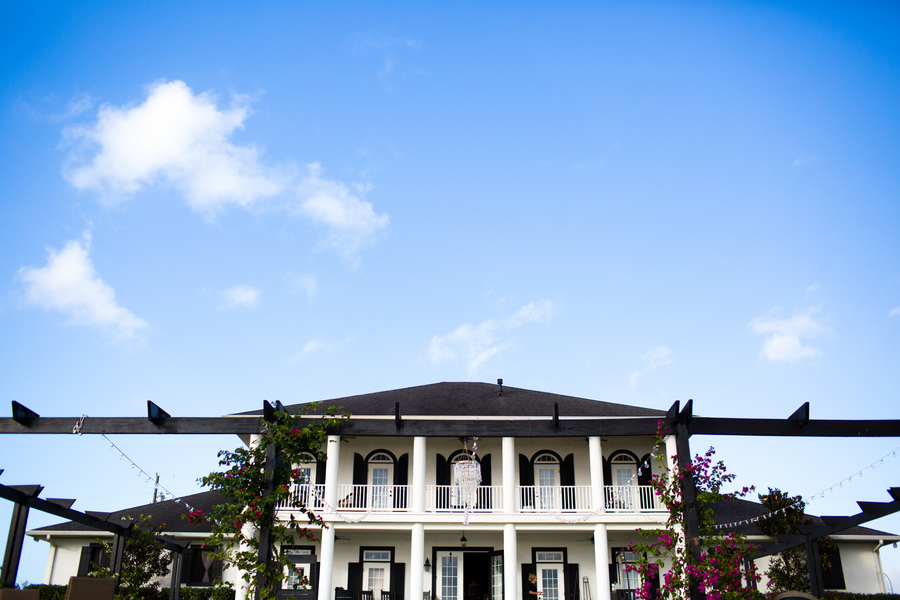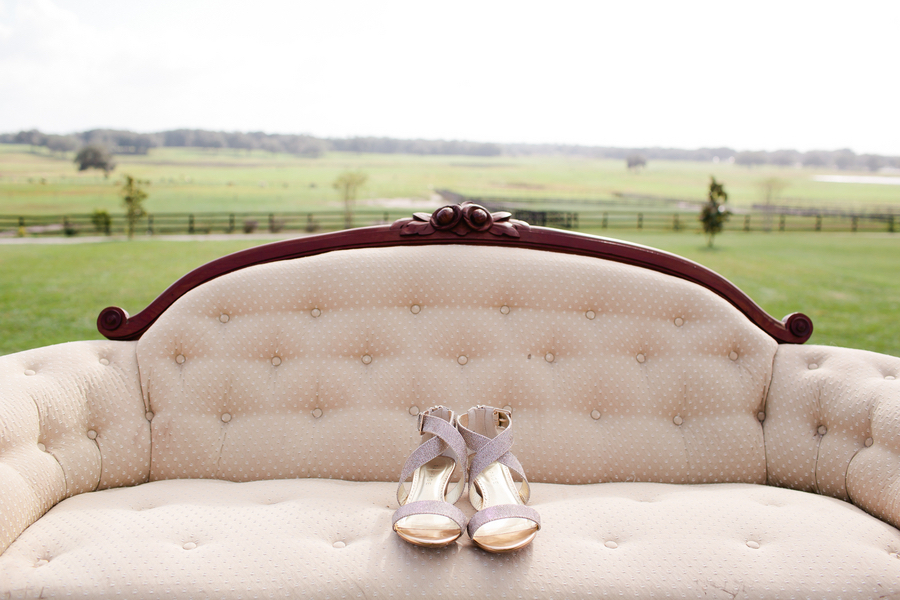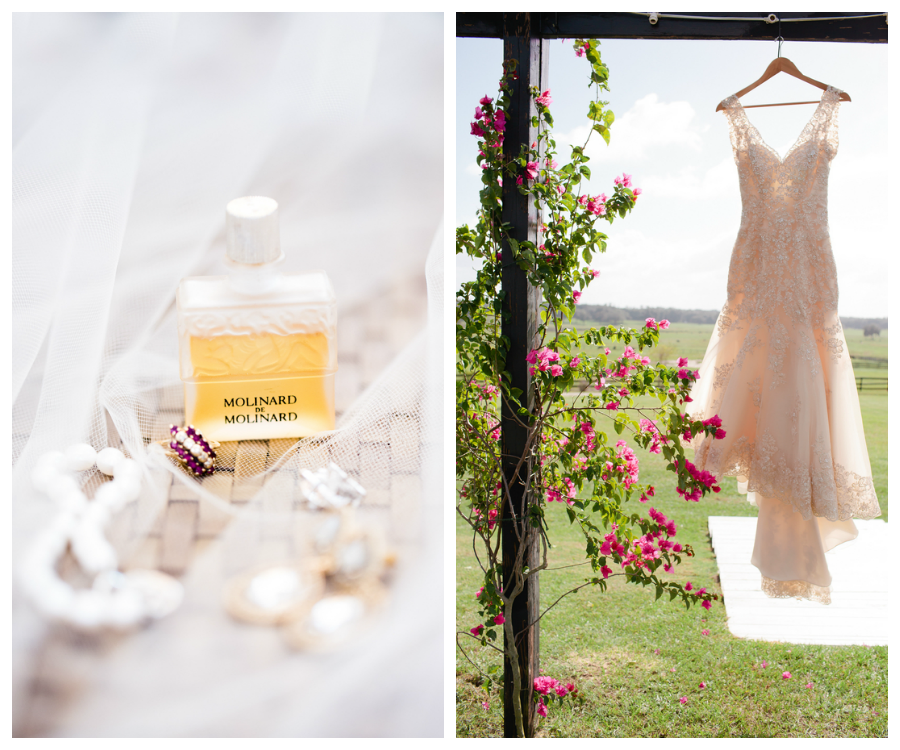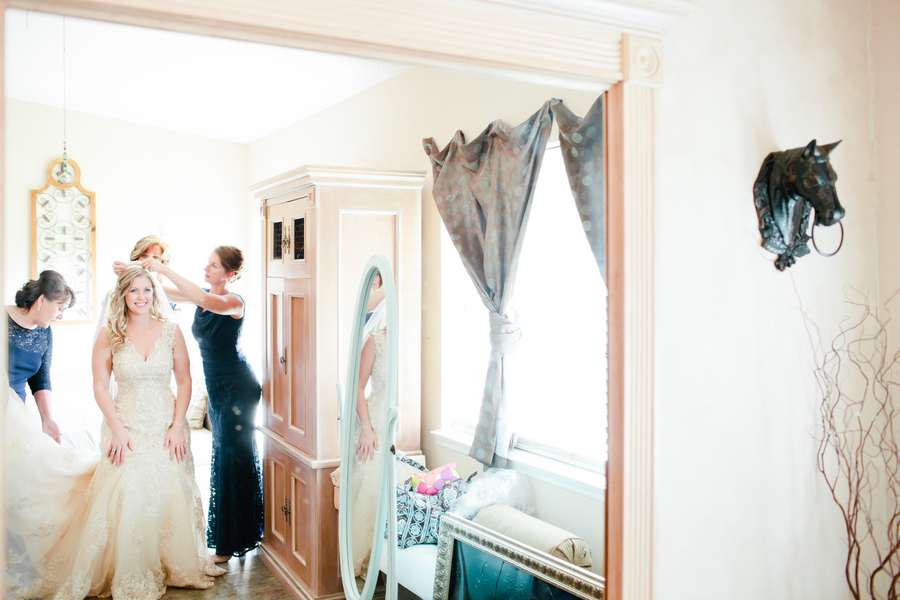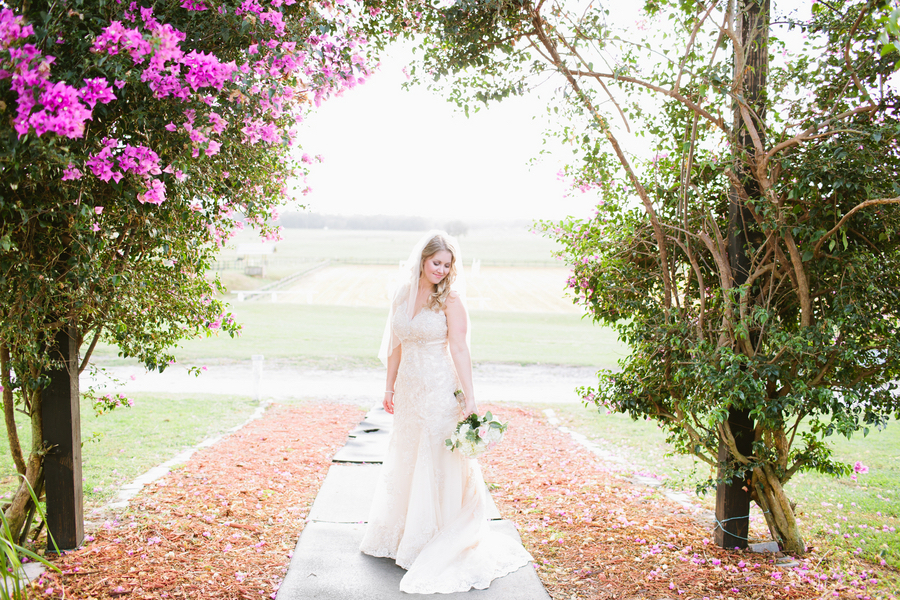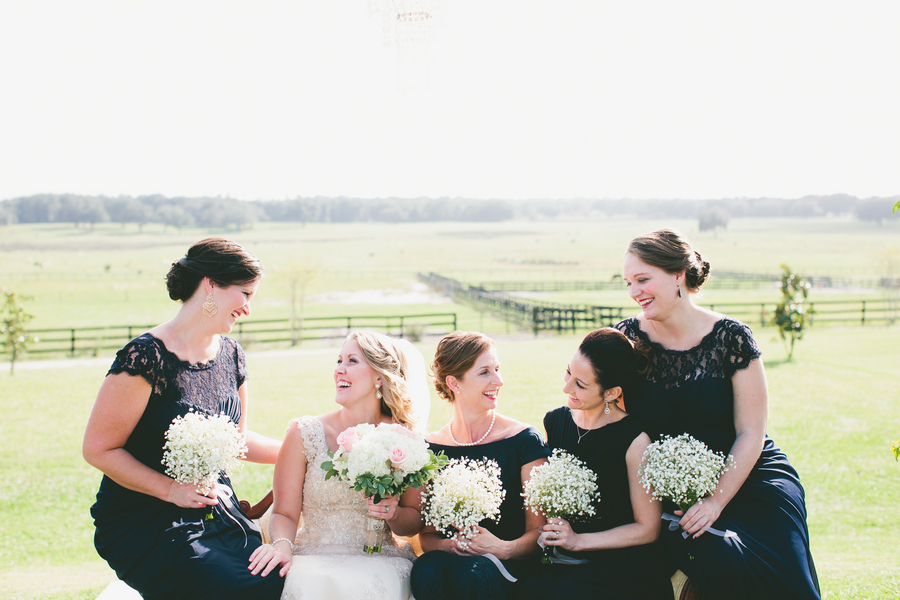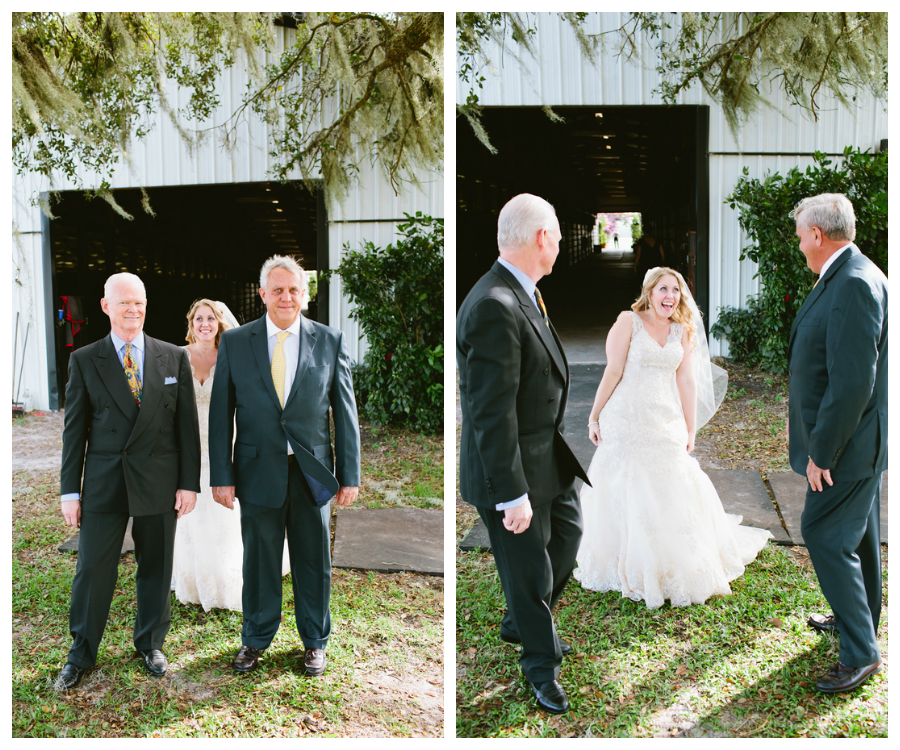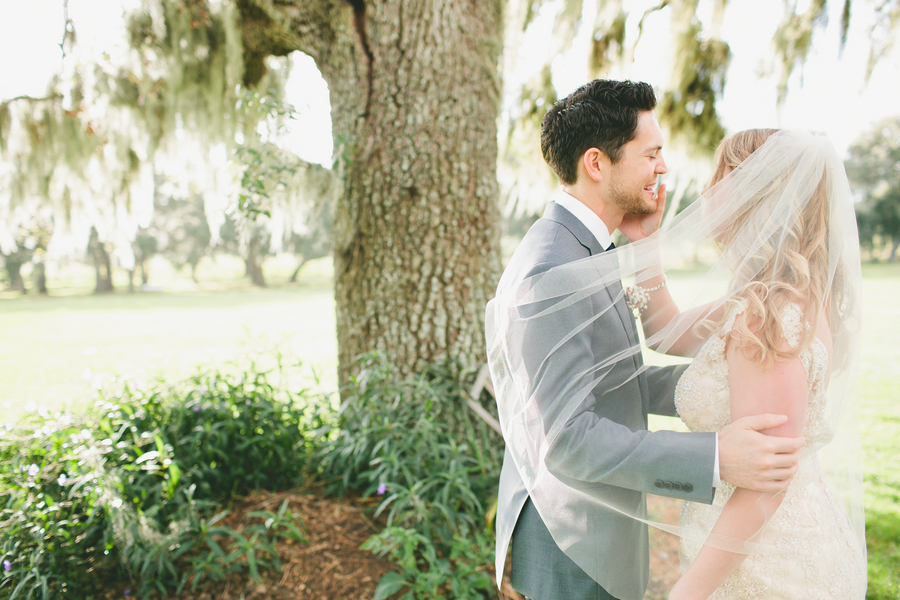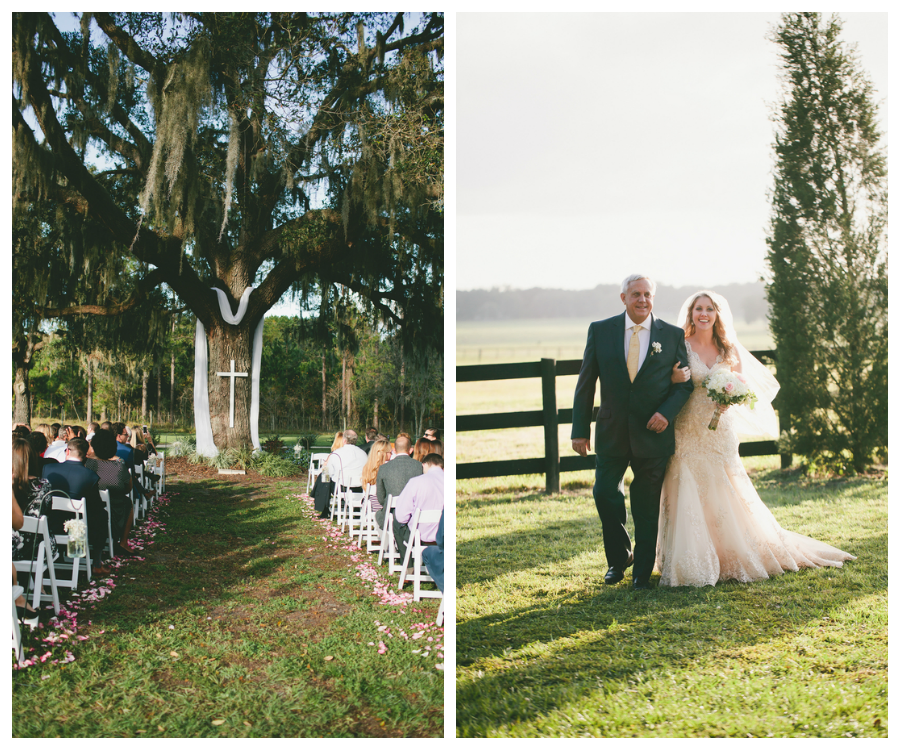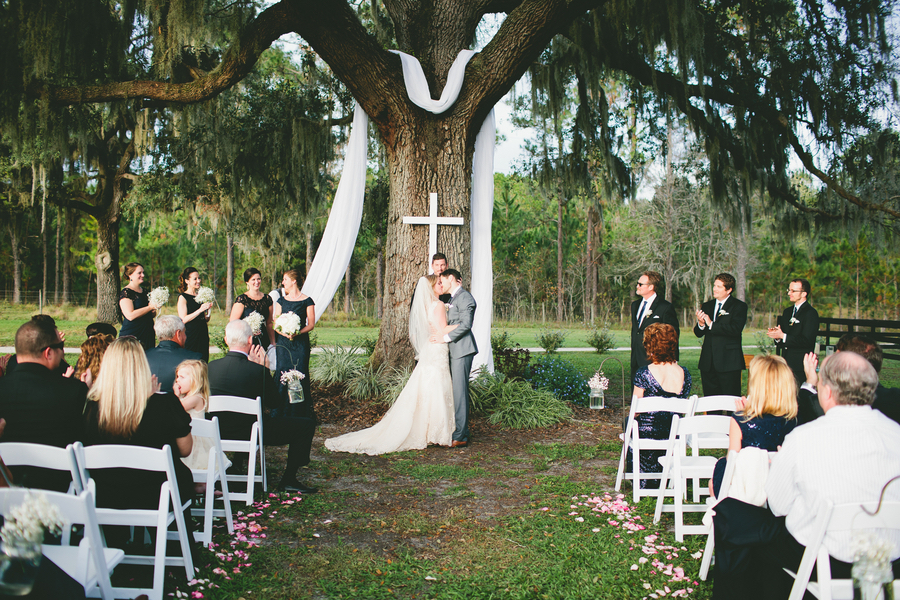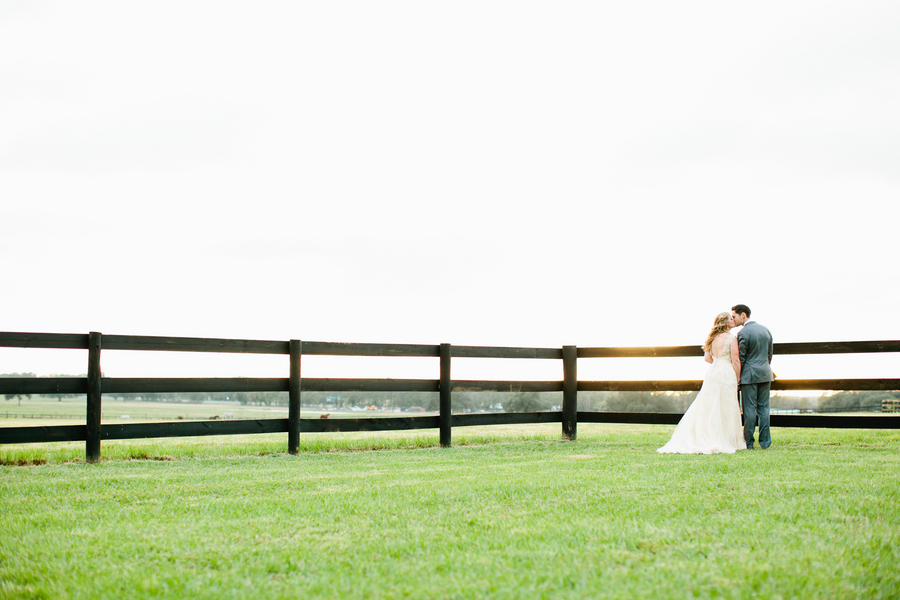 The Proposal:
On the day of our proposal, July 3, one day before our most favorite holiday, I thought we were on a normal day date, but Justin surprised me with the final activity of the night. When we went to his house after dinner, I arrived to a candlelit table, peony flower and a letter.
I read the first letter and then realized that there were seven more letters on a path throughout the house. He had written me beautiful love letters describing our journey and all that God had shown us in our time together. Each letter was accompanied by a peony and candle lit mason jar. At the end of the path, he decorated the dining room table with beautiful flowers grey crates, a S'mores brownie and a bottle of wine engraved with the date and "Will you marry me?" He then read the final letter that contained his proposal. It was so beautiful, truly beyond my wildest dreams.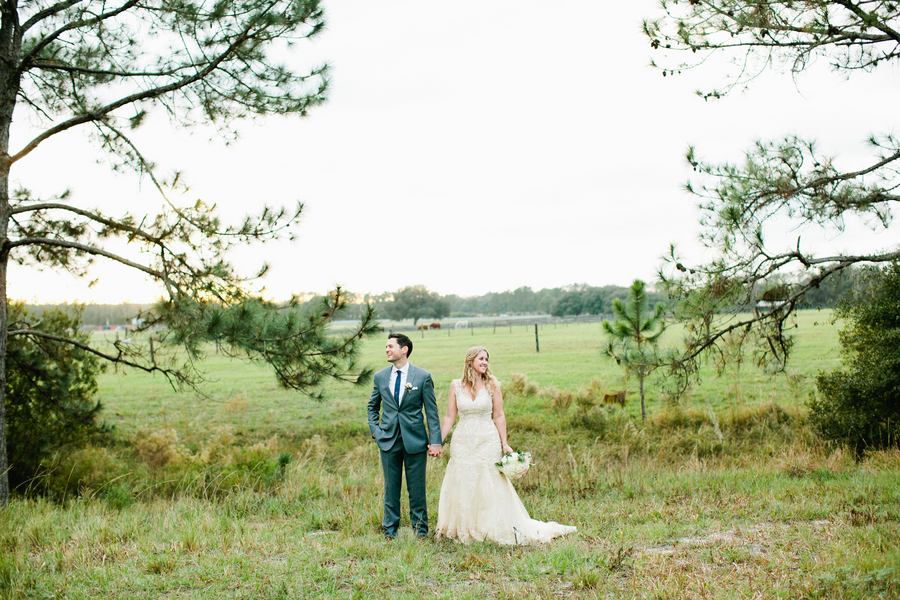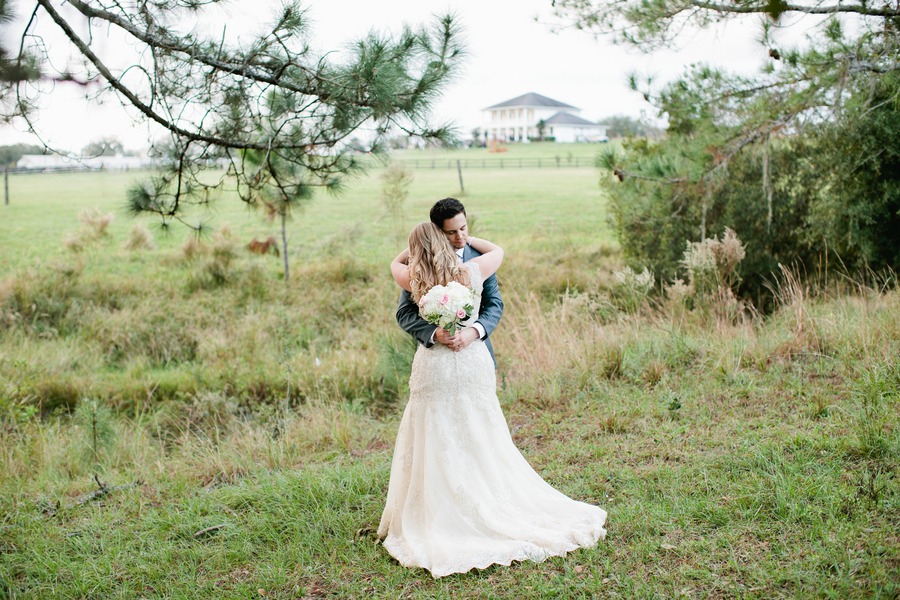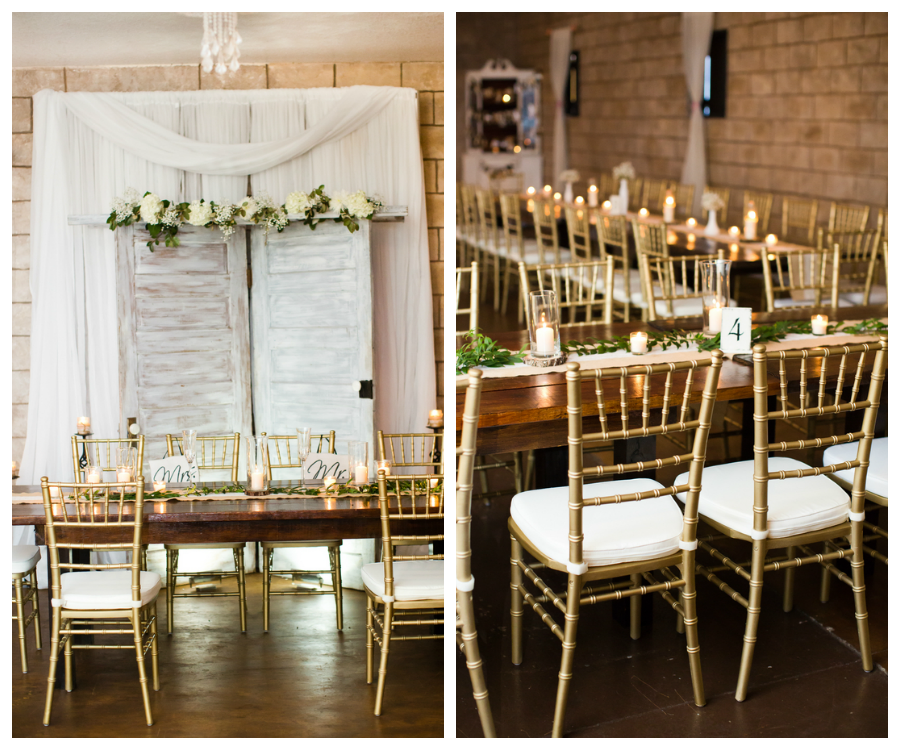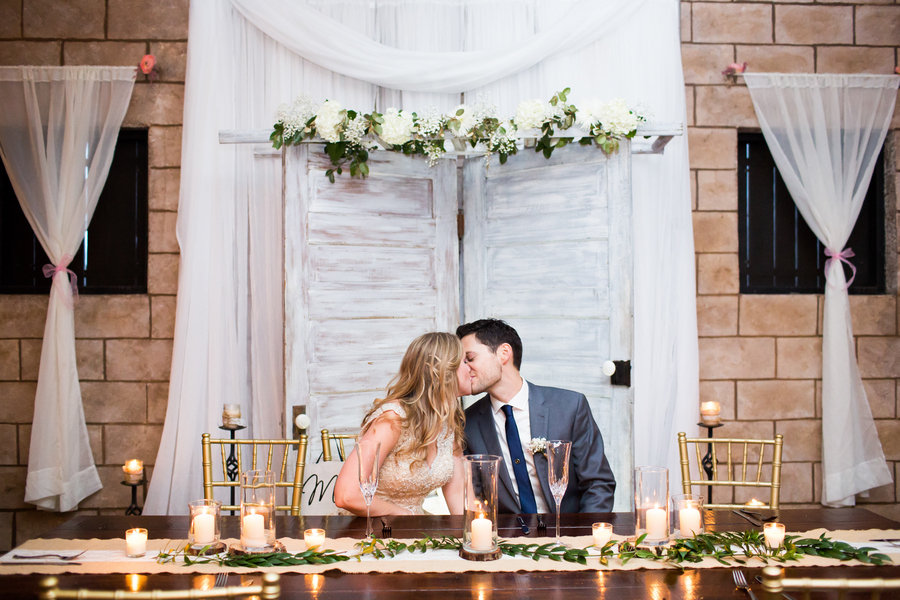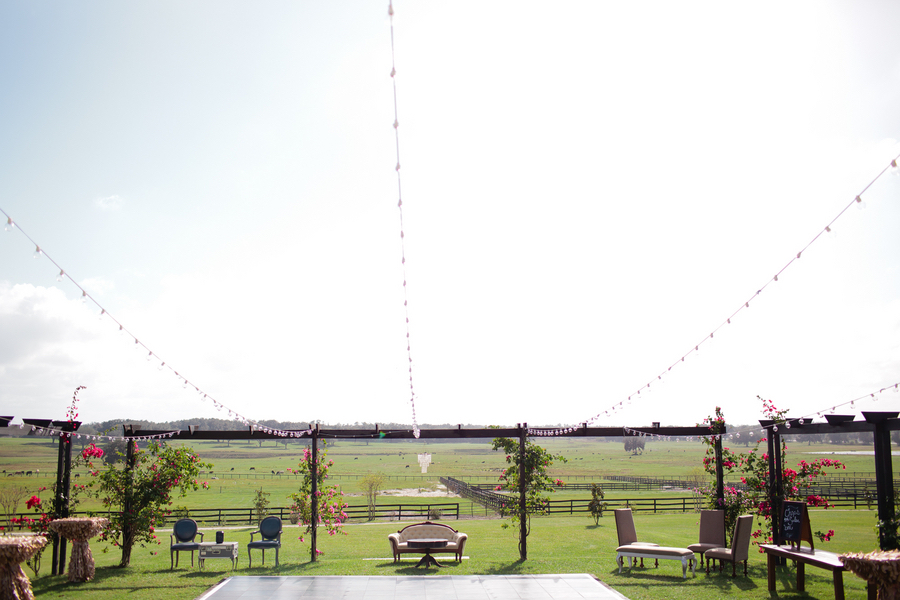 How would you describe your theme?
Justin and I wanted to celebrate our marriage outdoors with a rustic, elegant theme. We hoped for sweeping views, candlelight, natural elements and beauty balanced with comfort.
Within our theme, we wanted our wedding to feel personalized, so we added small touches of travel themed items, a S'mores bonfire, a pie bar and fireworks to share the things we love and enjoy with our guests.
What were your colors?
Navy, grey, and champagne. We chose them because we wanted a lighter, more natural color palette balanced with darker shades and felt drawn to those color combinations. I decided early on that I wanted to wear a champagne toned dress and Justin desired a lighter grey suit; the other colors came together as complimented those base colors.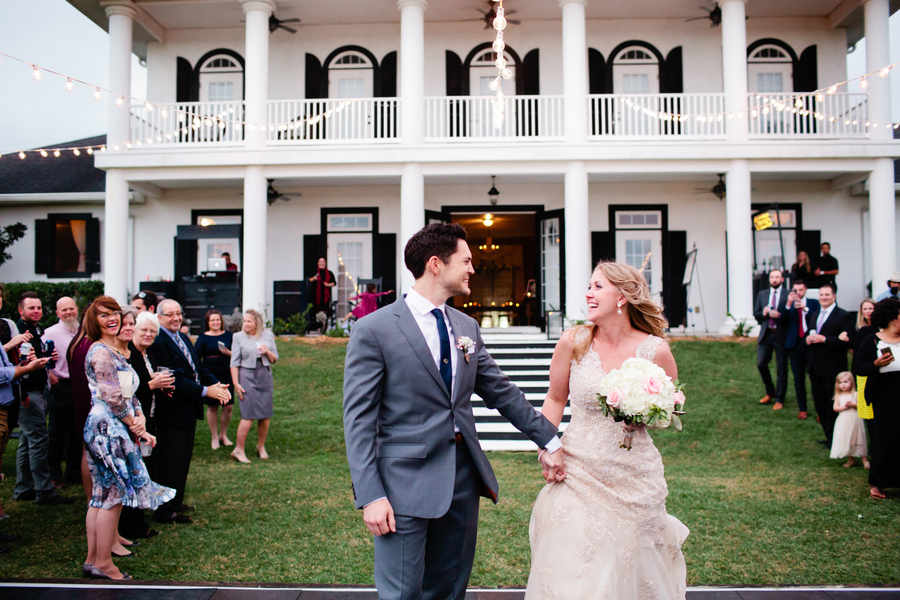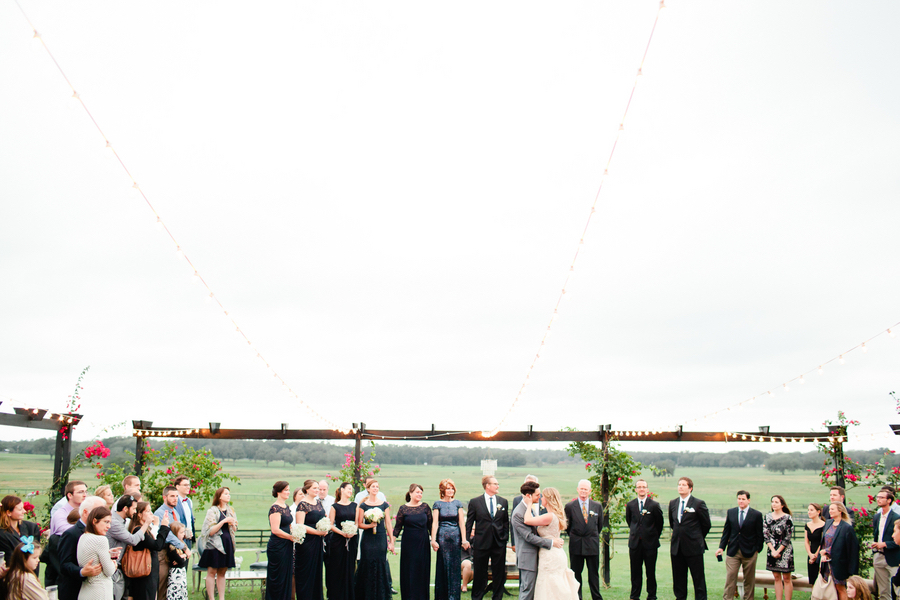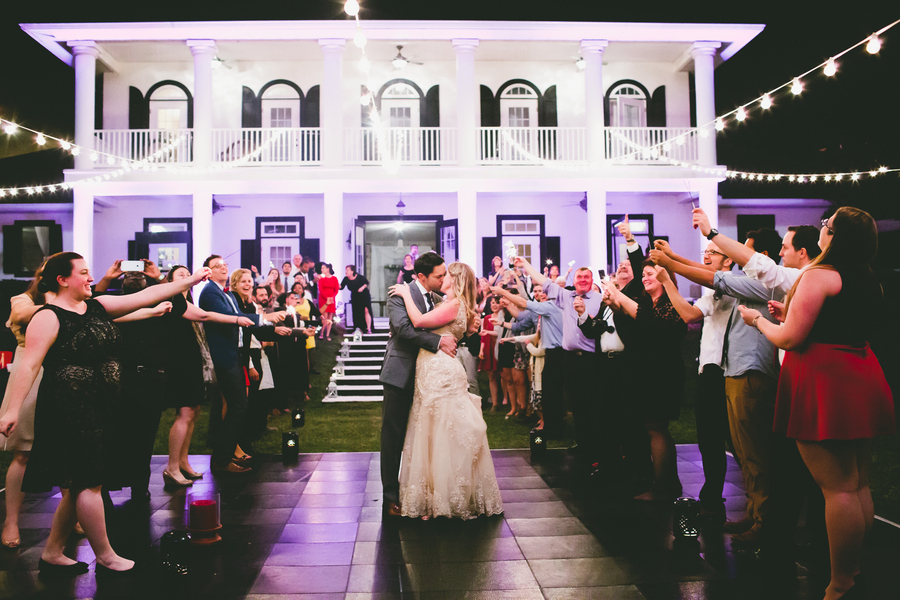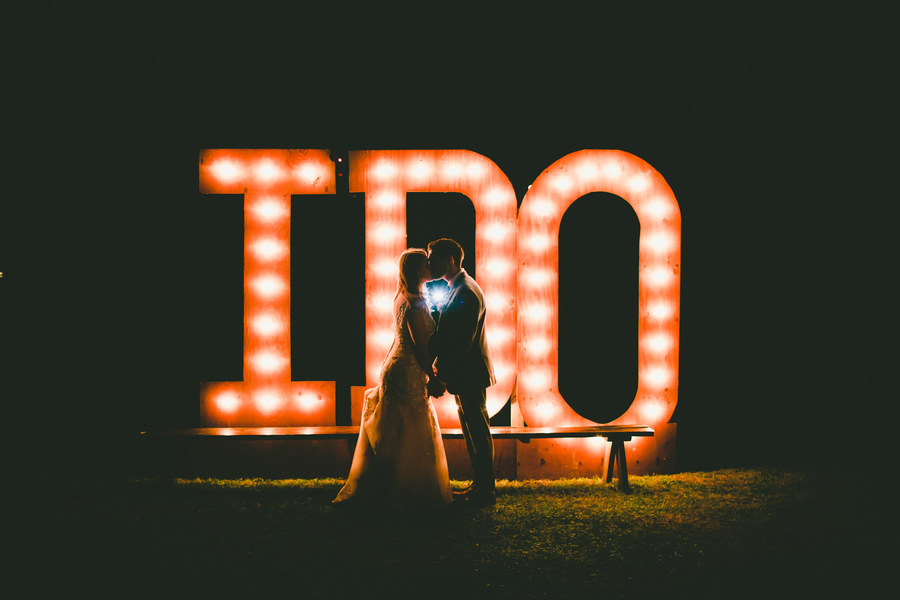 What advice would you give to other Tampa Bay Brides?
Don't let the planning and details take over the sweet season that an engagement provides for you and your fiancé. Allow your wedding to be representative of your relationship, rather than the checklist you think you need to do. Be creative and invite your guests in to your story!
Ceremony and Reception Venue: Barrington Hill Farm
Photographer: CIHI Photo
Caterer: Dickey's Catering
Cake: Dream Sweets
DJ: DJ Chino
Officiant: Aaron Proffitt
Invitations: Wedding Paper Divas
Dress: Stella York
Bride Party Hair & Makeup: Mother-in-law of the Bride & Friend of the Bride
Bridal Party Hair & Makeup: Michele Renee the Studio *Marry Me Tampa Bay Preferred Wedding Pro