Jennifer and Vijay's Love Story:
Every time I get asked this, I just laugh. We met in 2010 at Crossover Church, where we both served in the children's ministry. As the years went by I wanted to remain friends, while Vijay just knew that one day we would be married.
It took me leaving to India in 2012 on a mission trip for a few months to realize he was pretty alright. As soon as I came back, we began dating and decided that we were going to do our best to build a marriage that would represent what God intended it to be.
Later the next year, I started getting the feeling that the ring was coming soon – and despite my friends trying to convince me it wasn't, on March 23, 2013, Vijay proposed to me at a local ice skating rink (the first place we ever hung out). I remember him bending down, saying something (we both have no idea what), and then I proceeded to ask if he was going to finally ask me the "question." We both laughed, and I said "Yes."
I turned around to see my best friend, that I had met in India, on the ice skating rink along with Vijay's brother from Alabama. We left the rink and went to a surprise party with all of my family and closest friends. It was lovely, exactly what I would have wanted and so completely us.
We soon began planning both weddings: an American wedding and an Indian ceremony.
Jennifer and Vijay focused on planning a Tampa Bay wedding that was unique to their relationship and reflected their personalities.
"Our wedding was about our love story and no one else's. We didn't follow traditions or any 'must have list' created by other people," the bride shared. "We just wanted fun. We wanted love."
The Tampa Bay couple held a mint green, coral and pastel yellow rustic, chic wedding just outside of the city at rustic wedding venue Cross Creek Ranch.
"We wanted our venue to be intimate and to feel warm. We wanted simple," Jennifer explained. "With one step onto the property, we knew Cross Creek Ranch was it. It was just a feeling in our souls. We knew that the most important covenant we would ever make couldn't be anywhere else."
MORE: CROSS CREEK RANCH WEDDINGS
Since Cross Creek Ranch is an all-inclusive Tampa Bay wedding venue, Jennifer and Vijay were able to focus on what mattered most to them.
"Out of everything, our ceremony was the most important," the bride shared. "During our ceremony, we chose to wash each others feet symbolizing our devotion to serving each other that was originally modeled by Christ. Our faith is the most important thing to us and so when we knew we were making this covenant, we wanted to demonstrate with this simple act how self-sacrificing marriage is."
Once their "I do's" were said, it was only fitting that the next thing on the top of the couple's list was the food, since they were married on National Pi Day.
"We love food and everyone knows it. We picked food we loved:  a dessert bar, delicious cake, s'mores bar, and of course, miniature pies!" the bride gushed. "Everyone told us that when our wedding day actually comes, we should expect not to eat because of all that's going on. Vijay and I both decided we were going to break that heartbreaking reality."
Looking back, Jennifer shared that one of her most memorable moment's was dancing at her outdoor wedding reception.
"We had a great dance off between the ladies and gentlemen. My mom danced down the "soul train" although she has no rhythm. It was great!" the bride reminisced. "We danced the night away and laughed with the people we love most."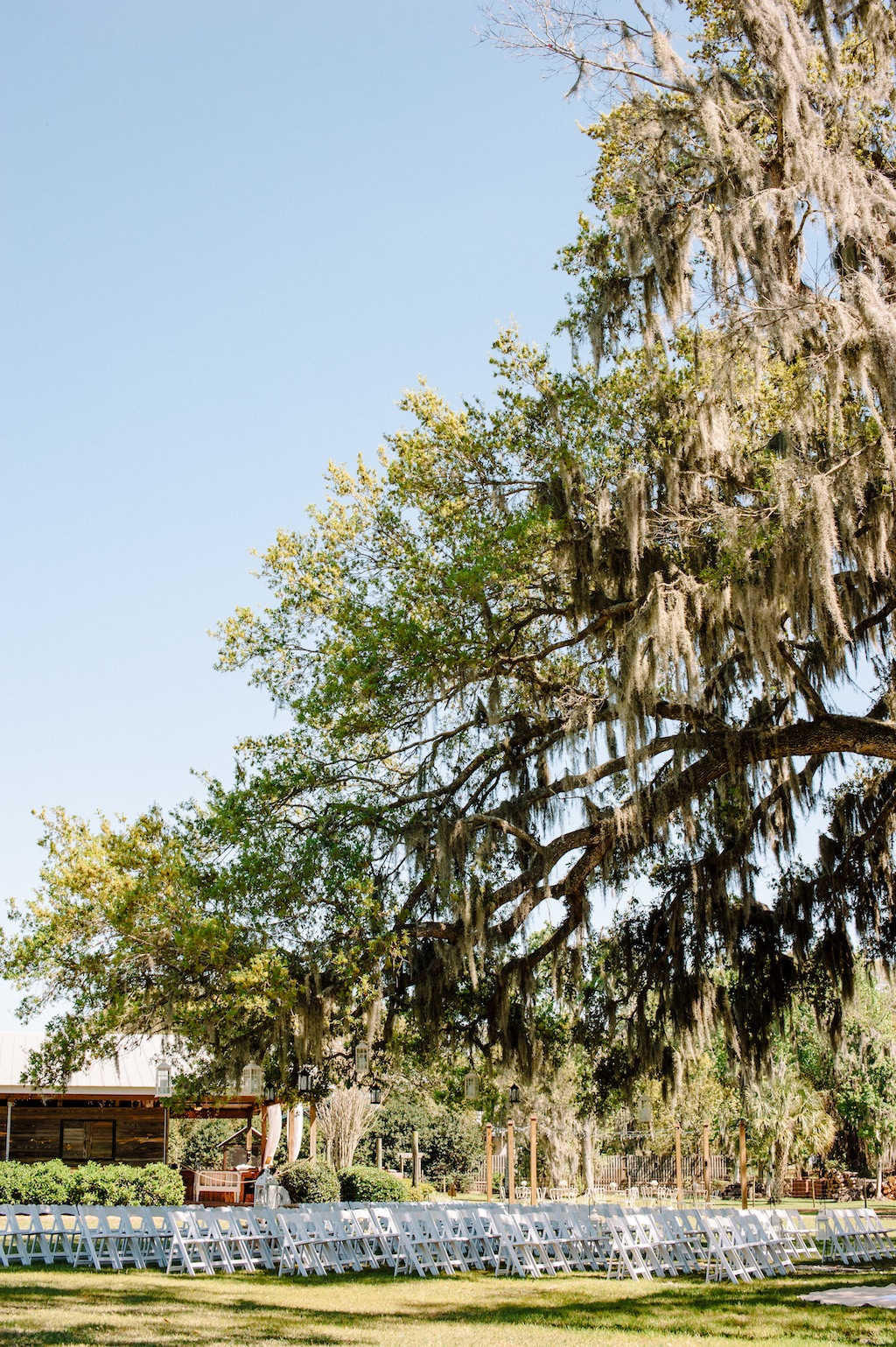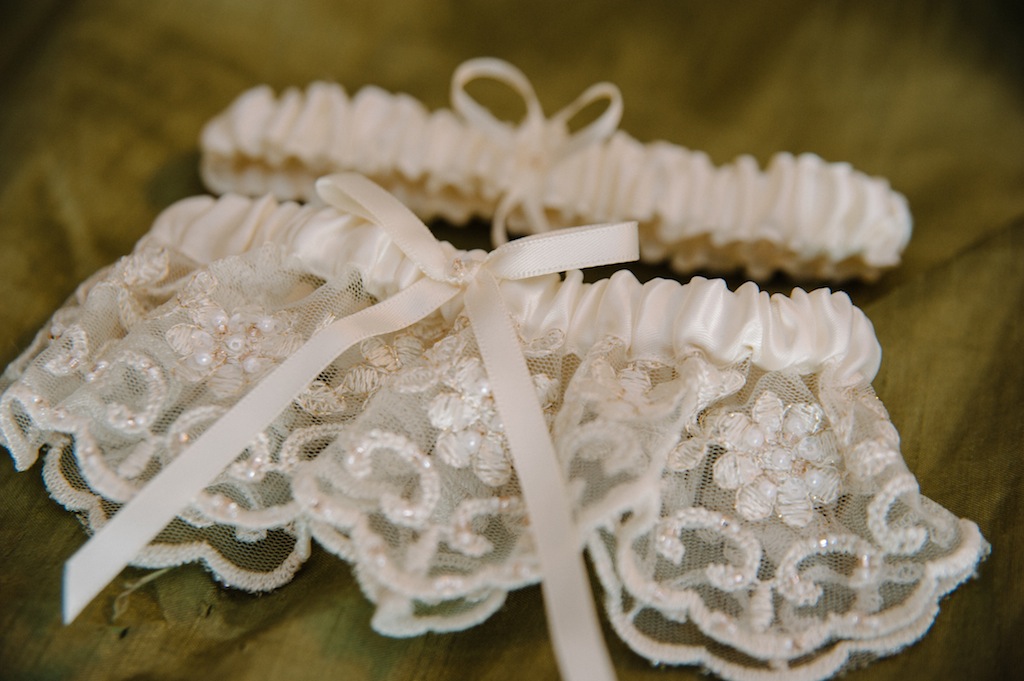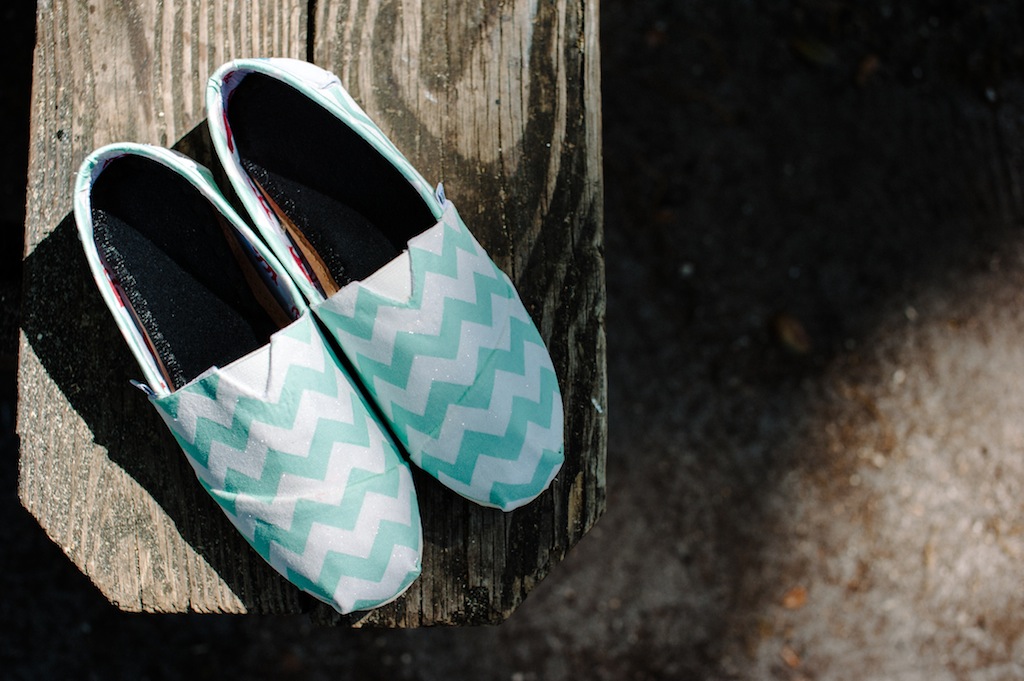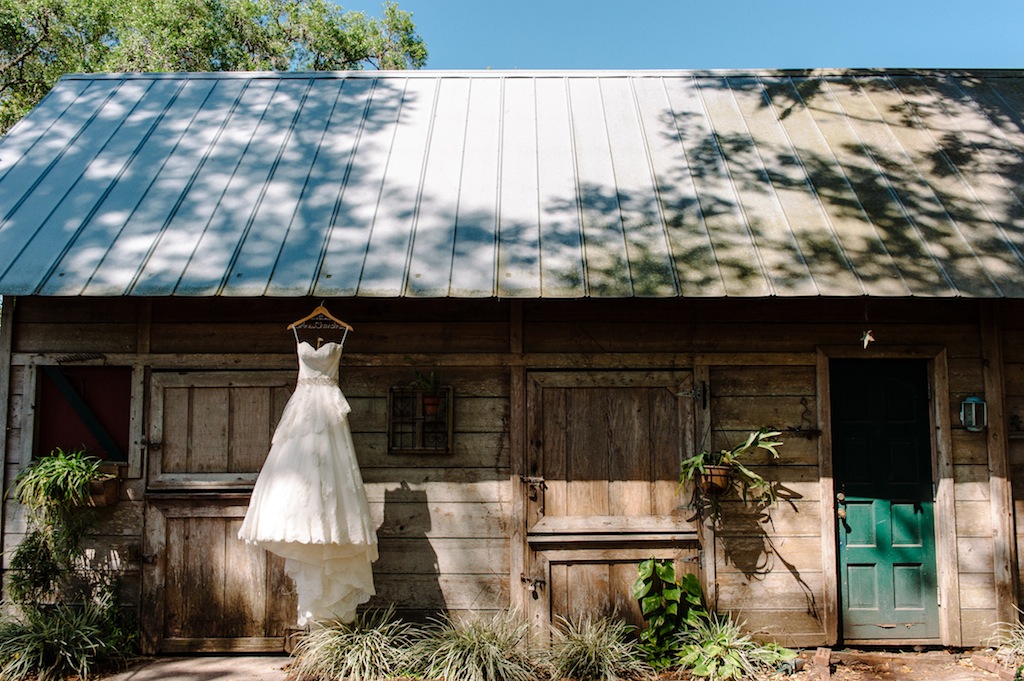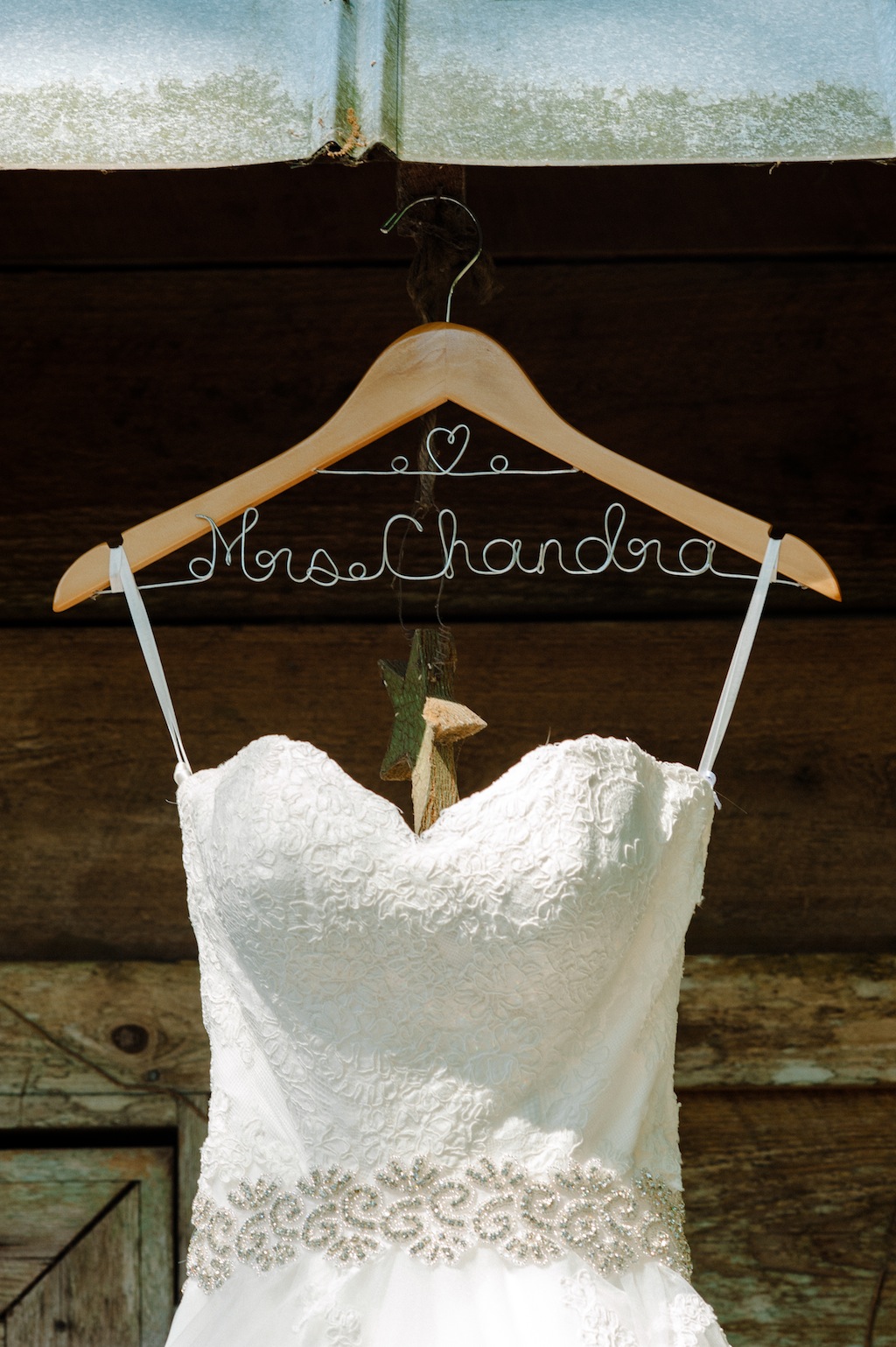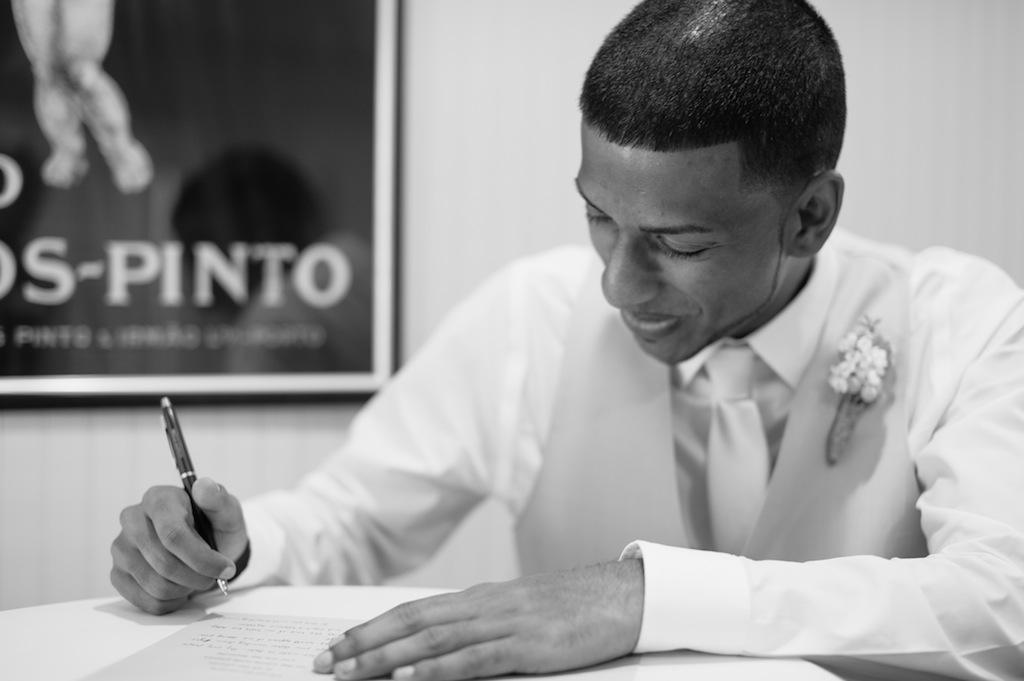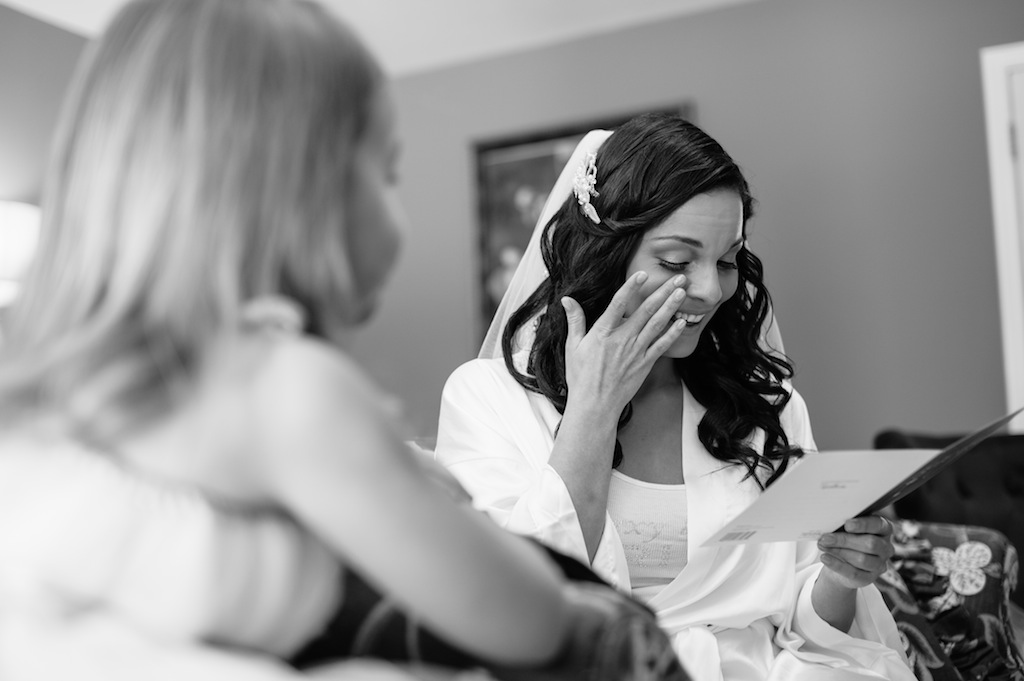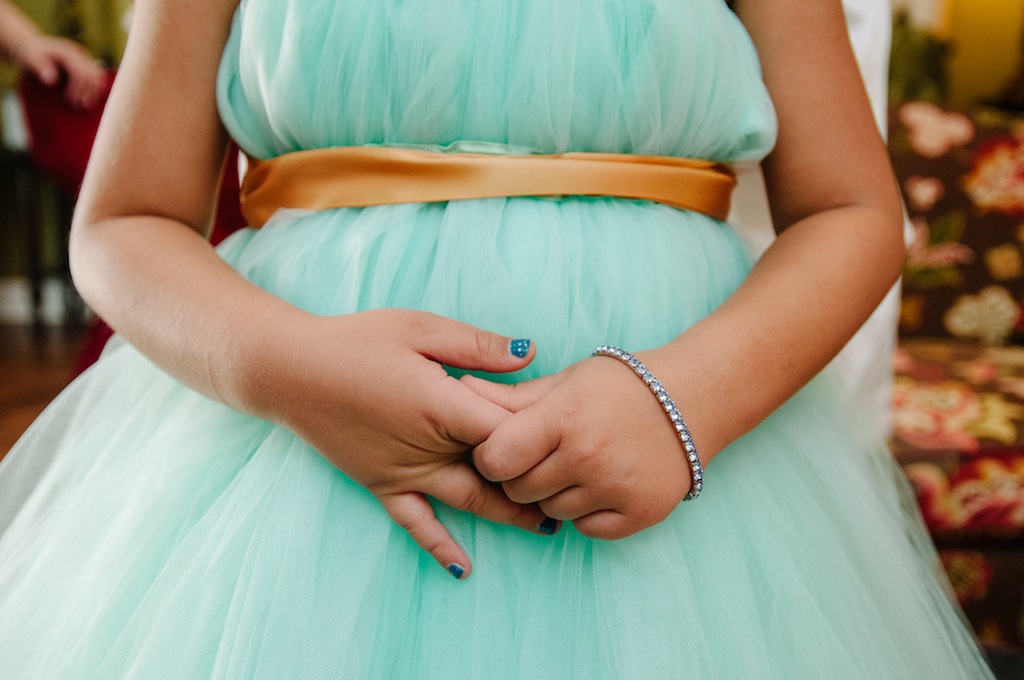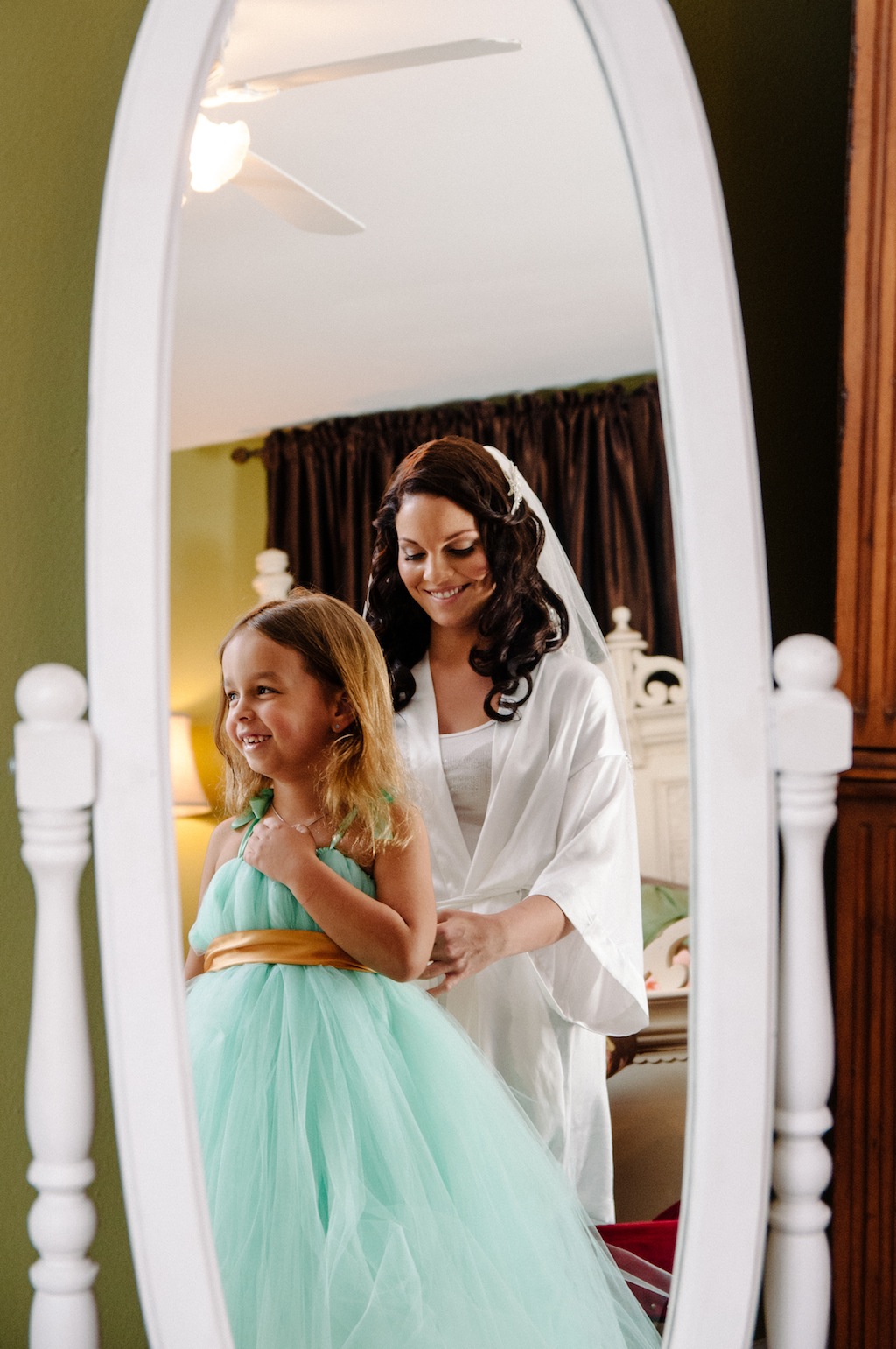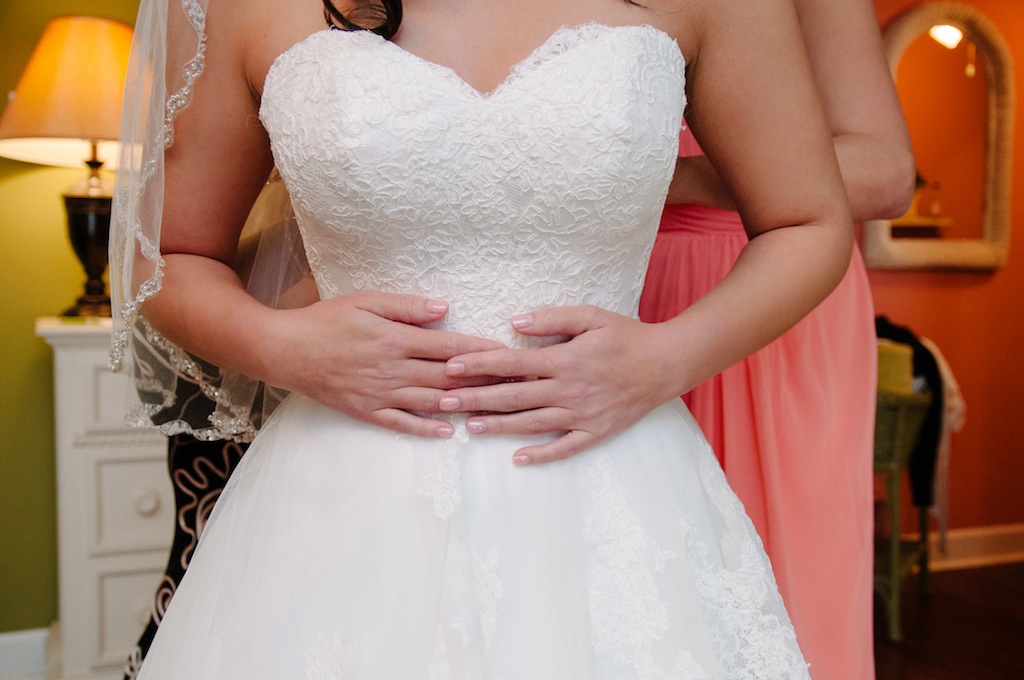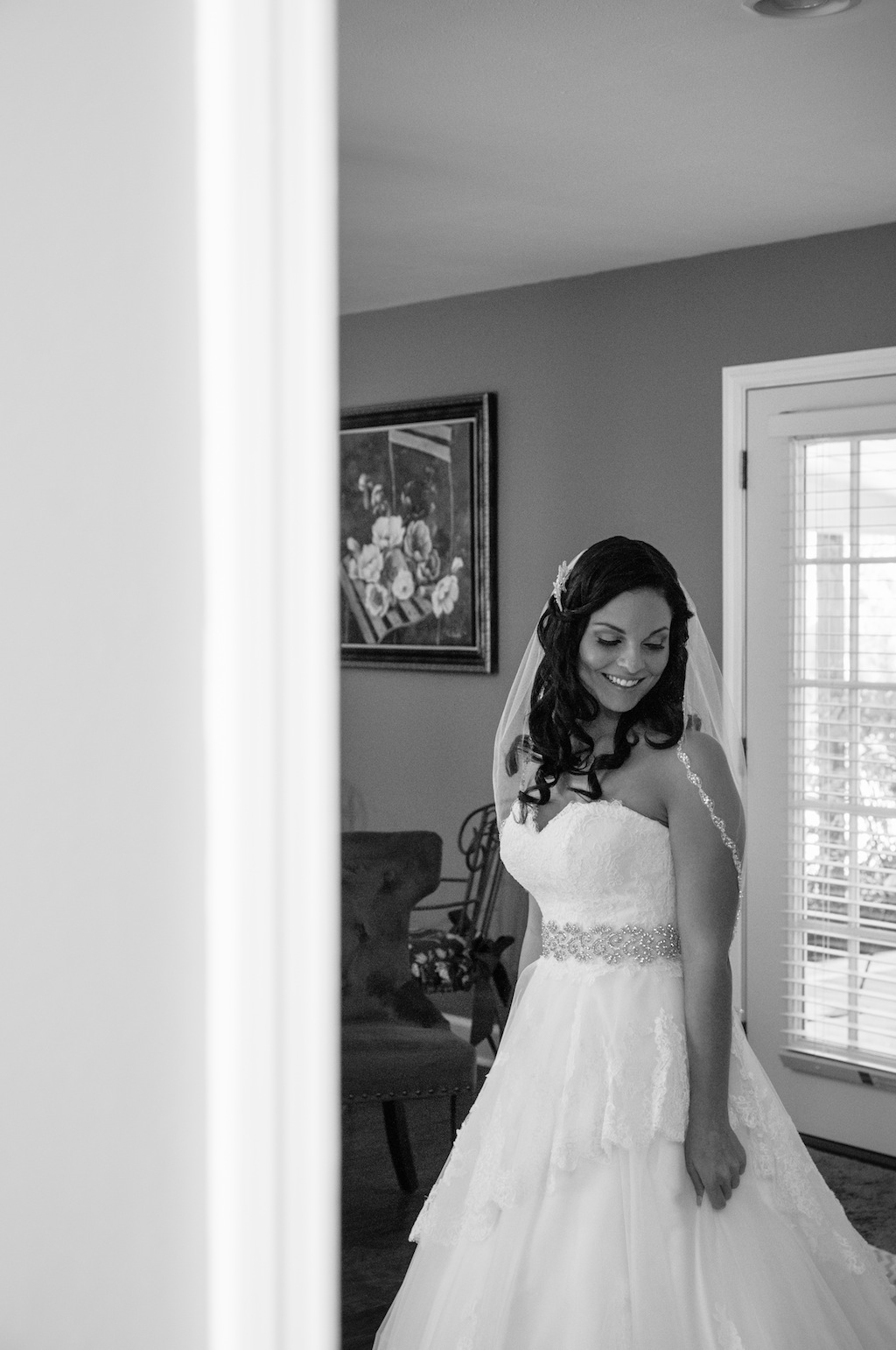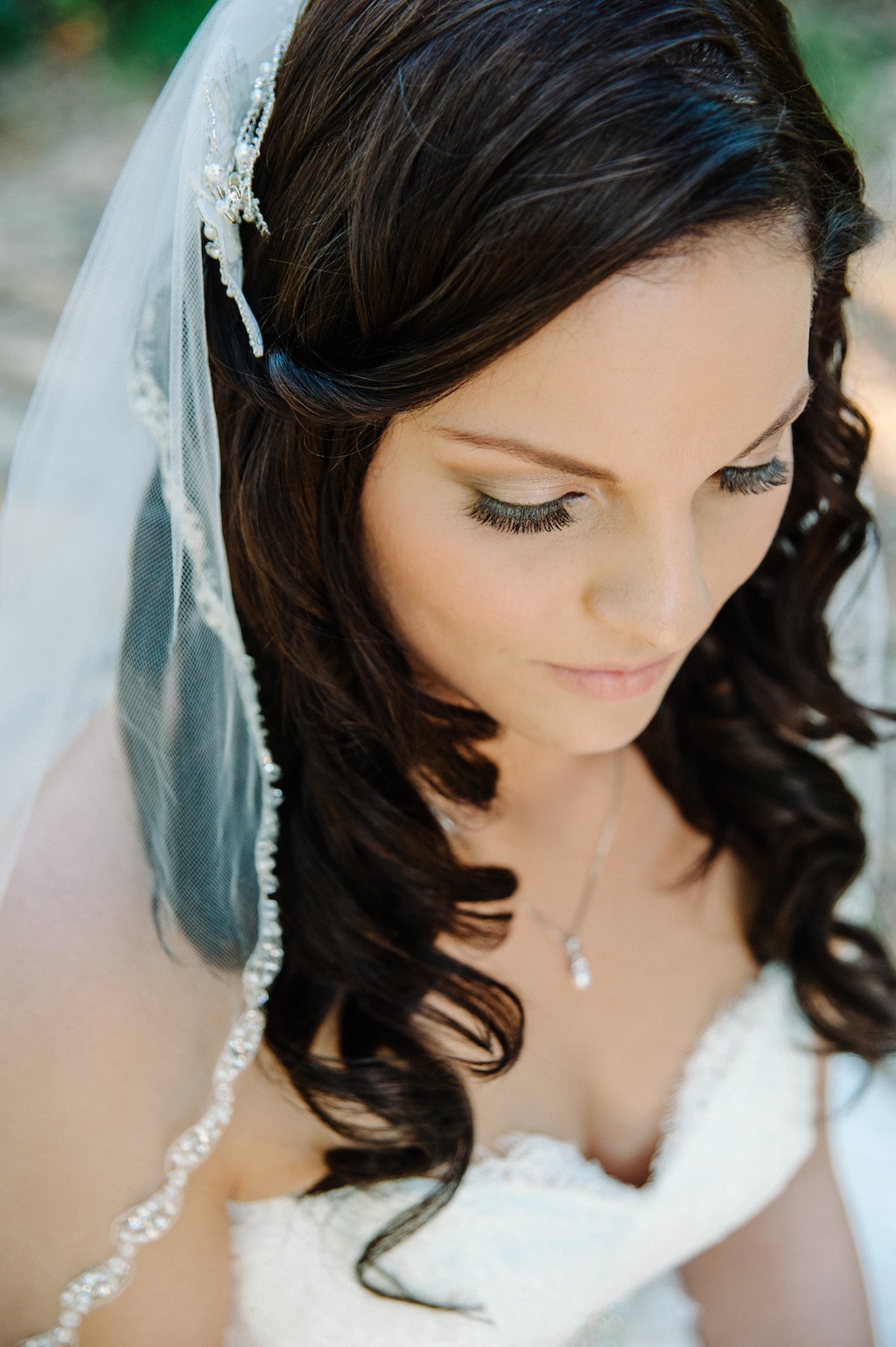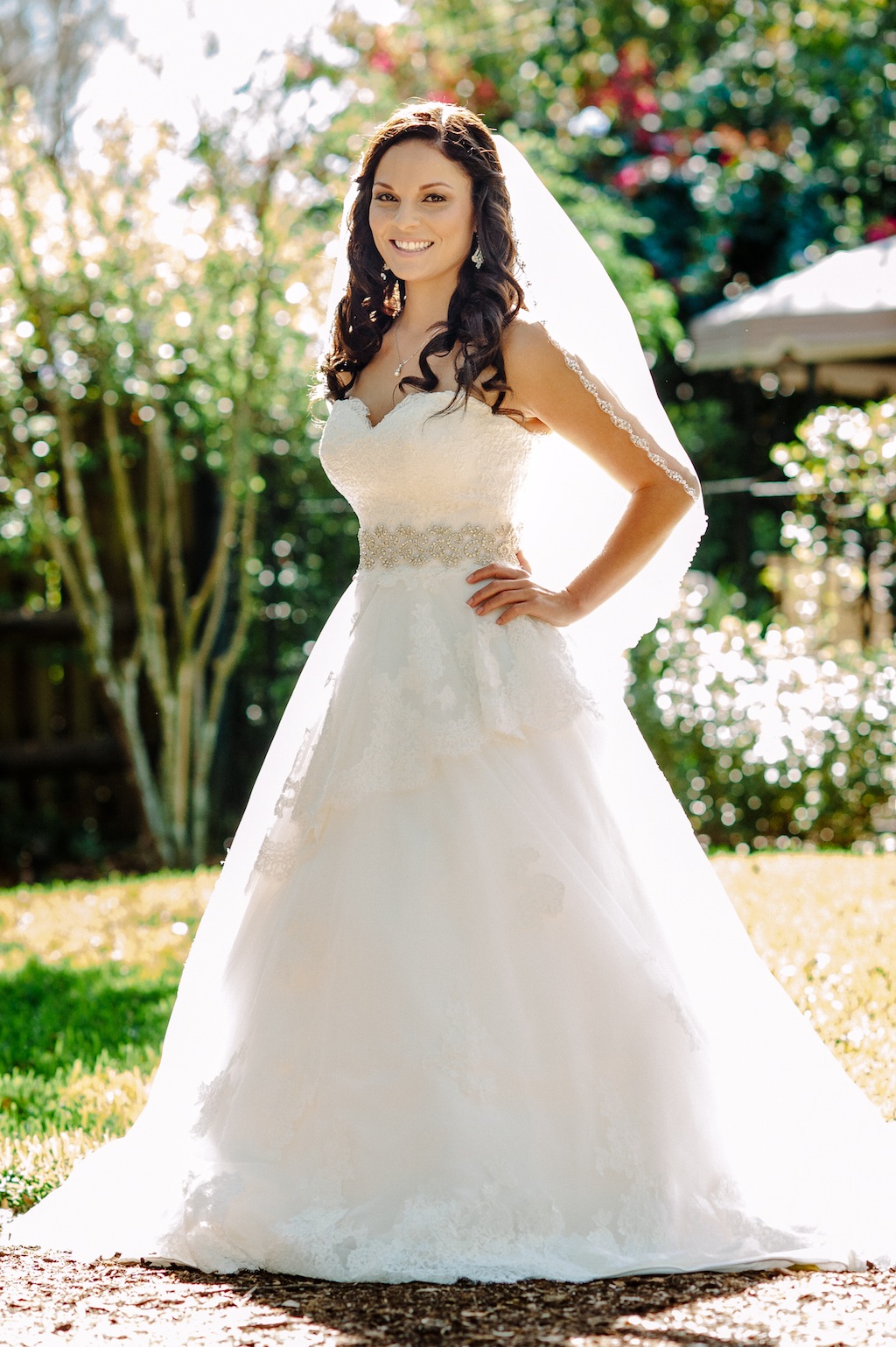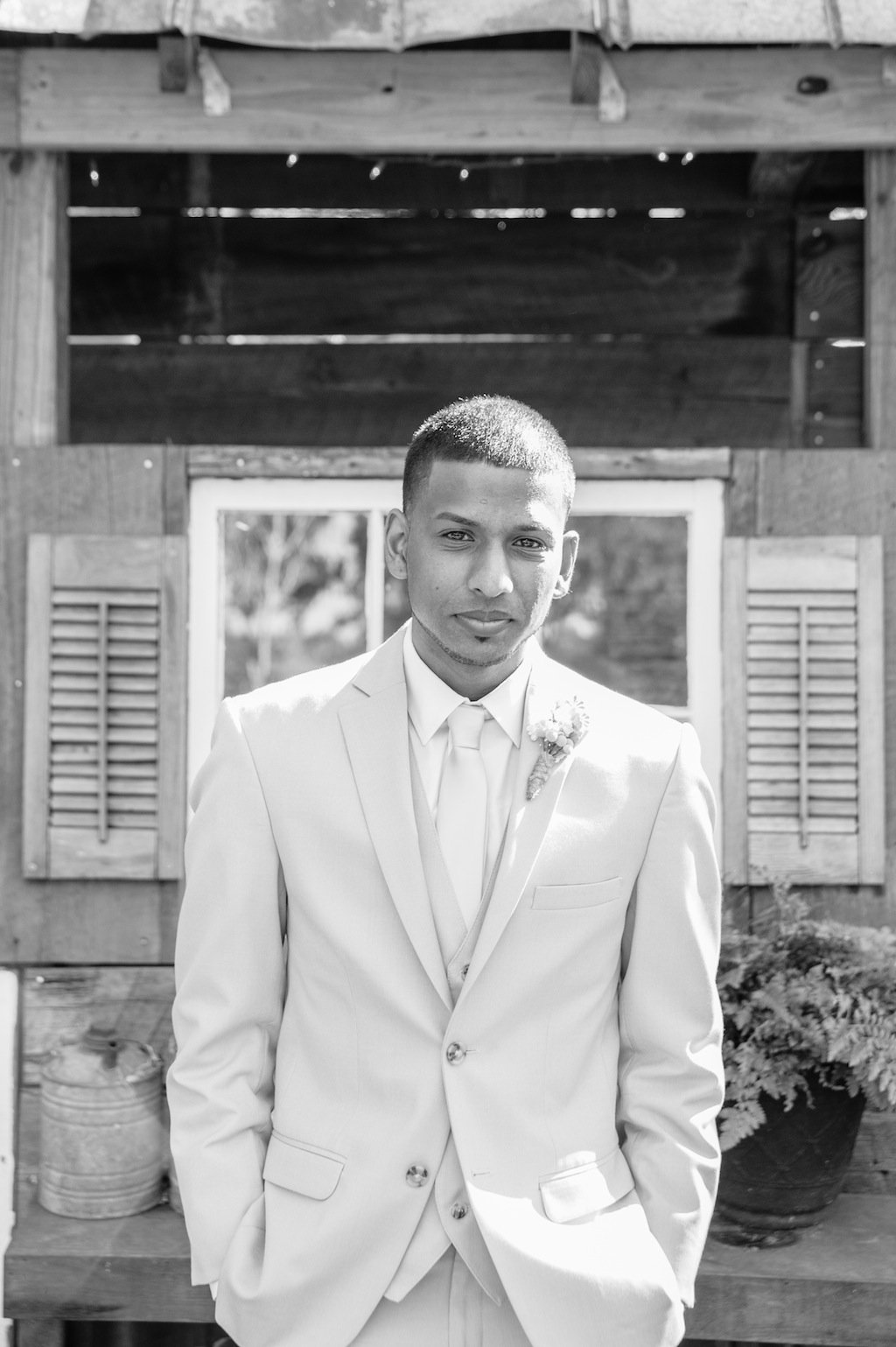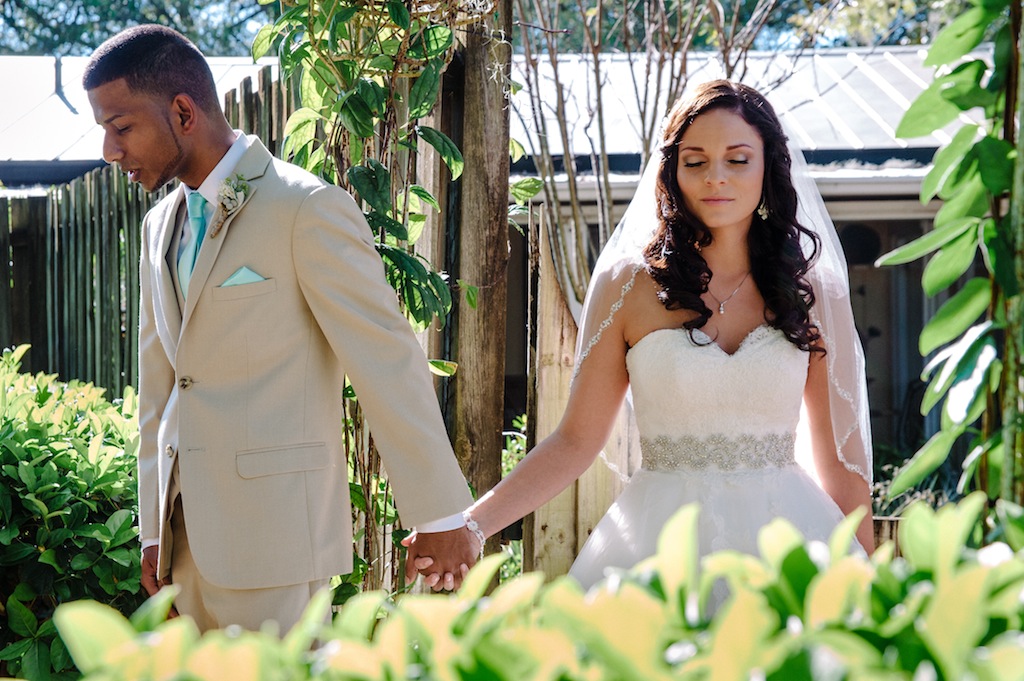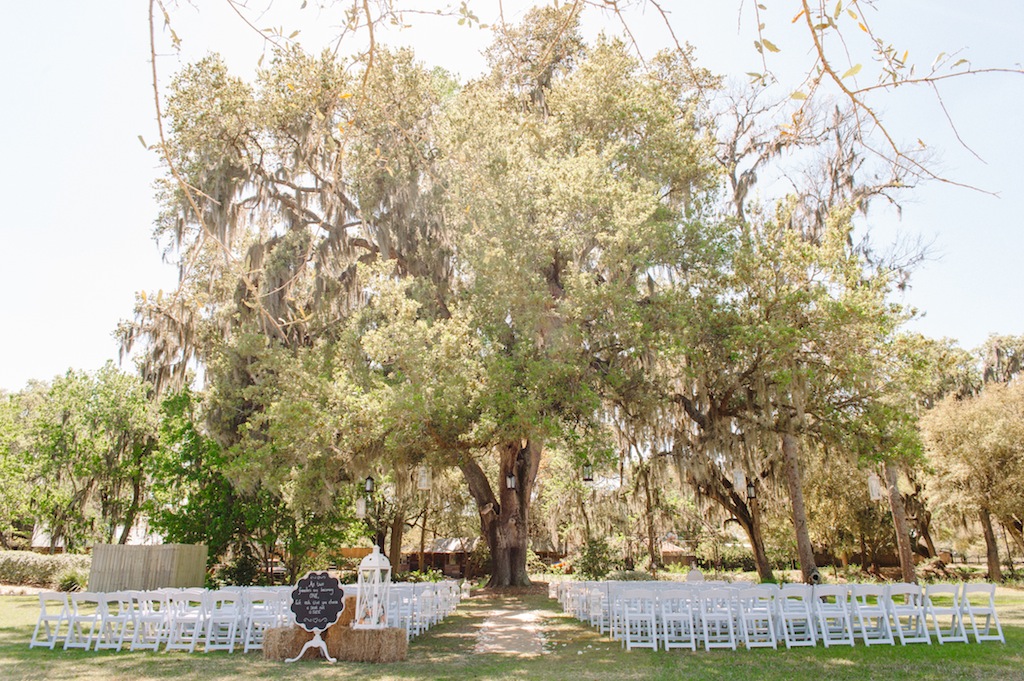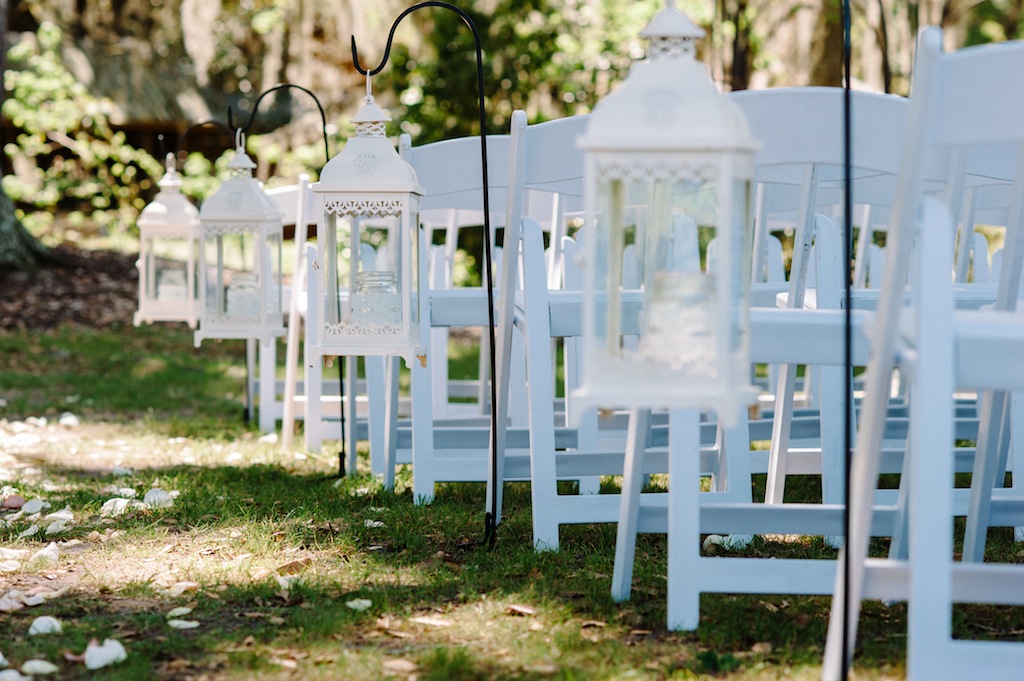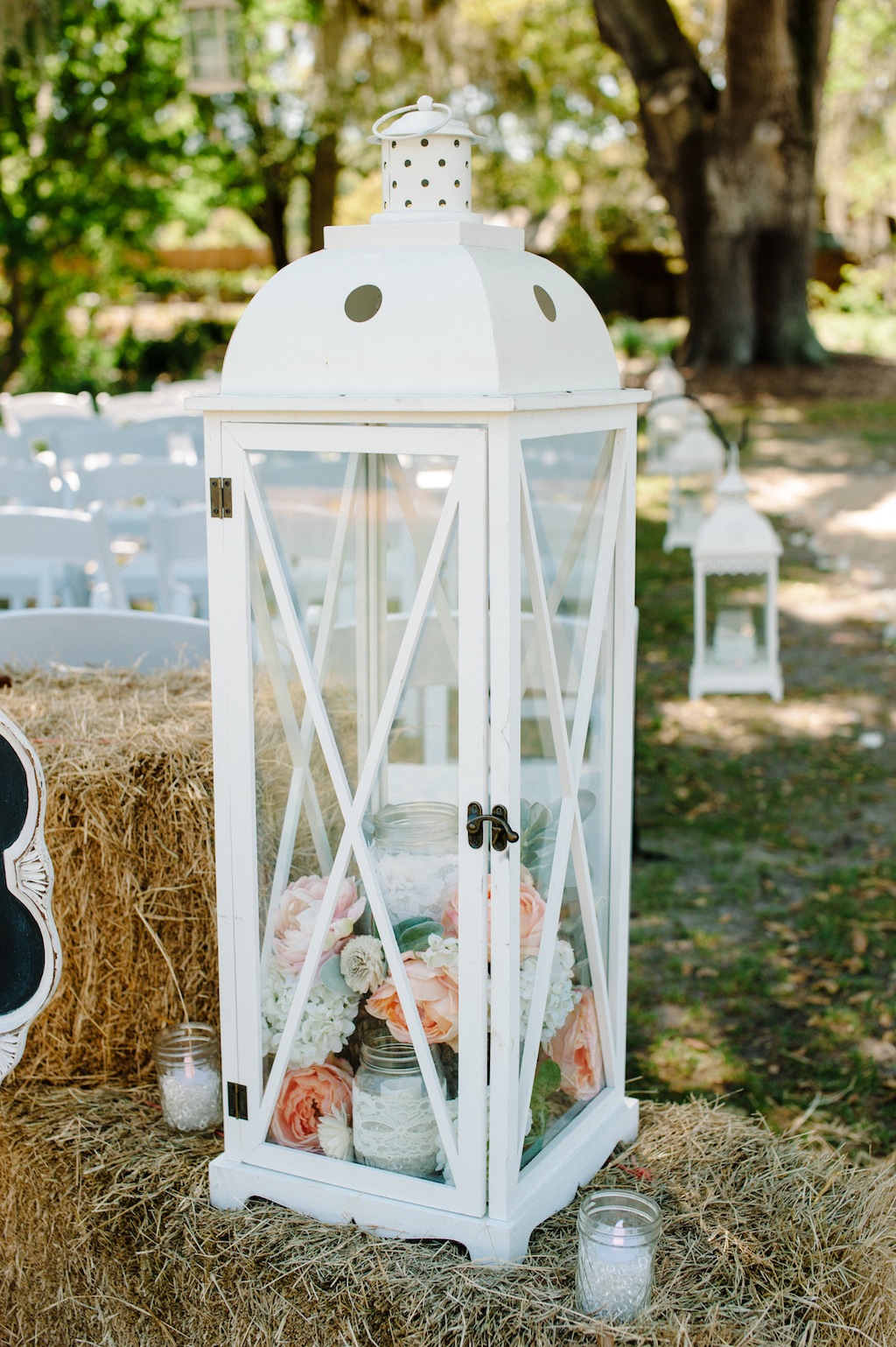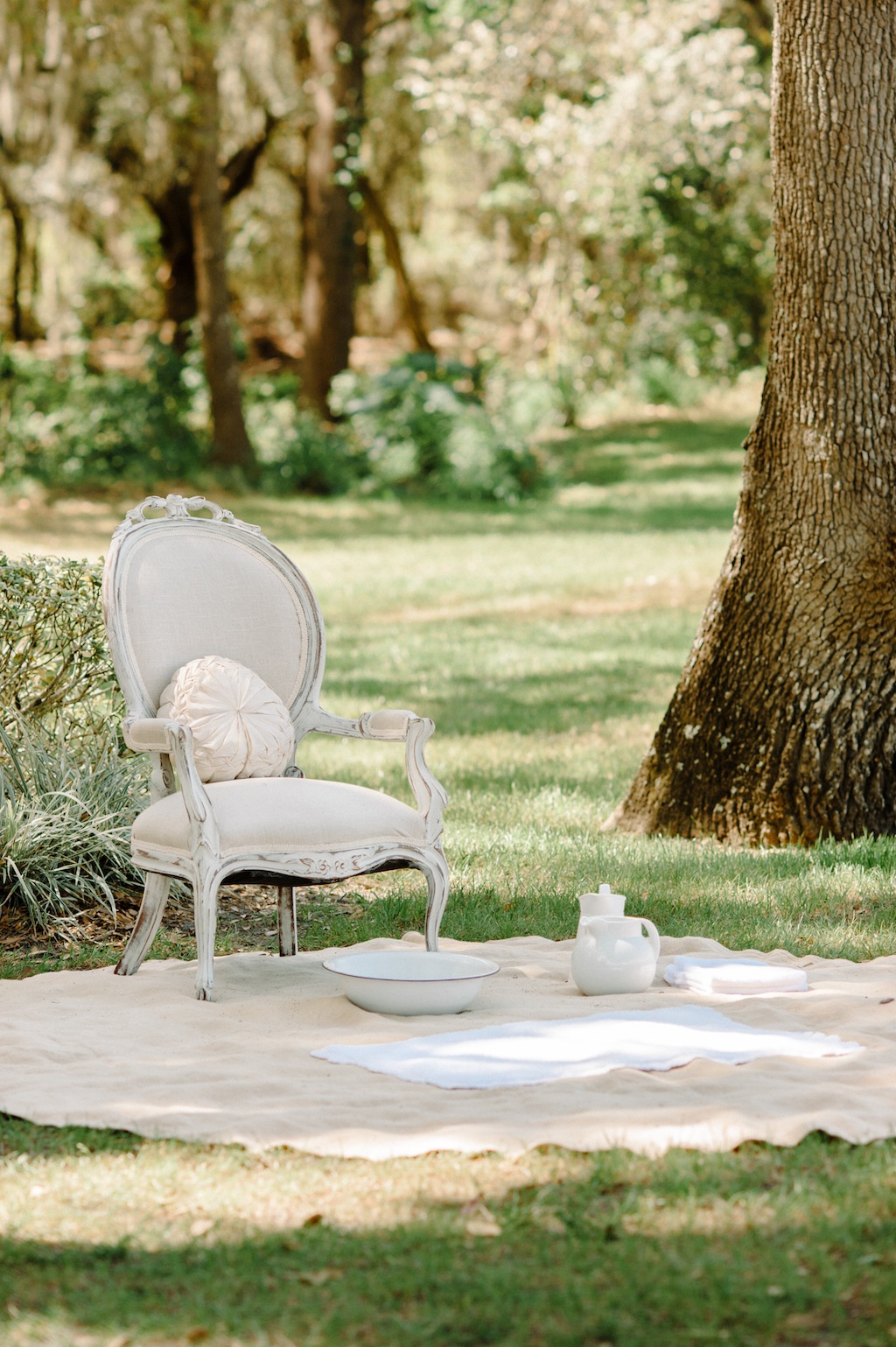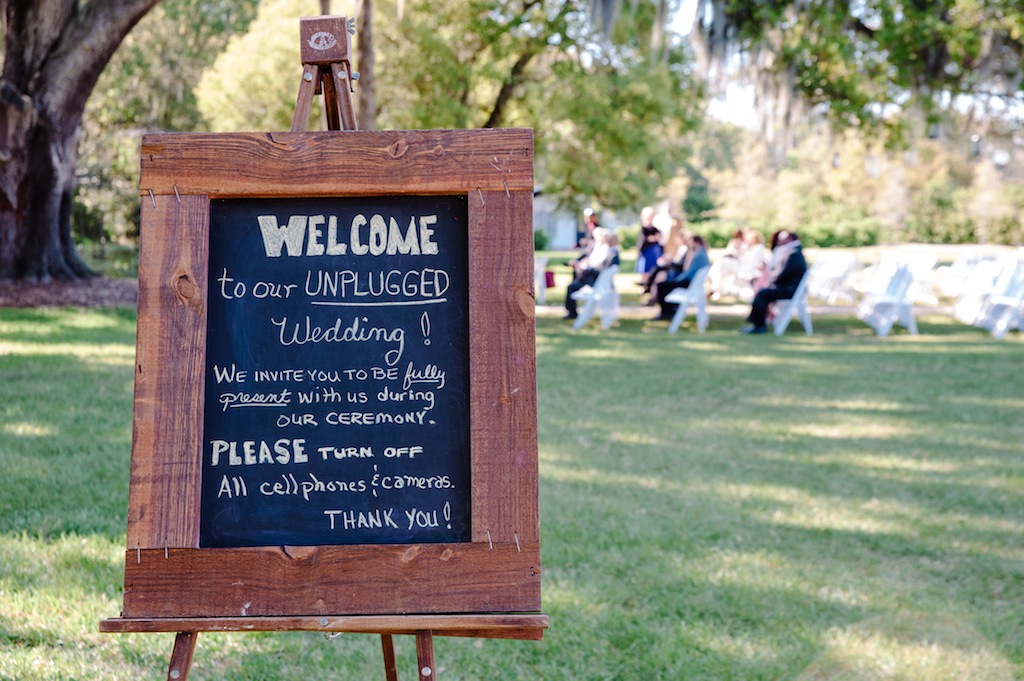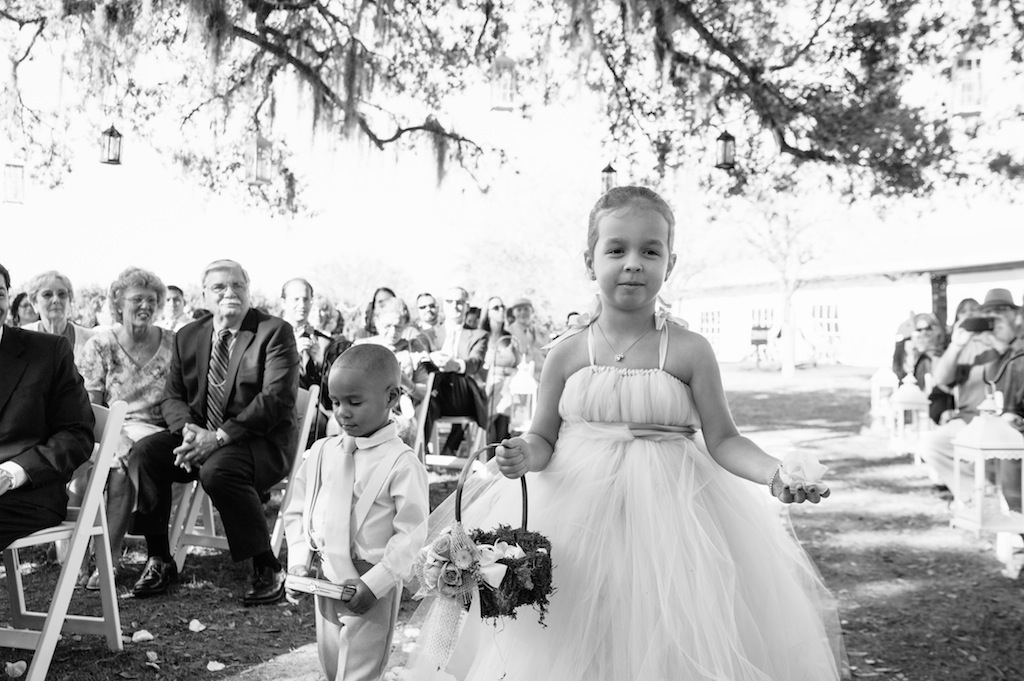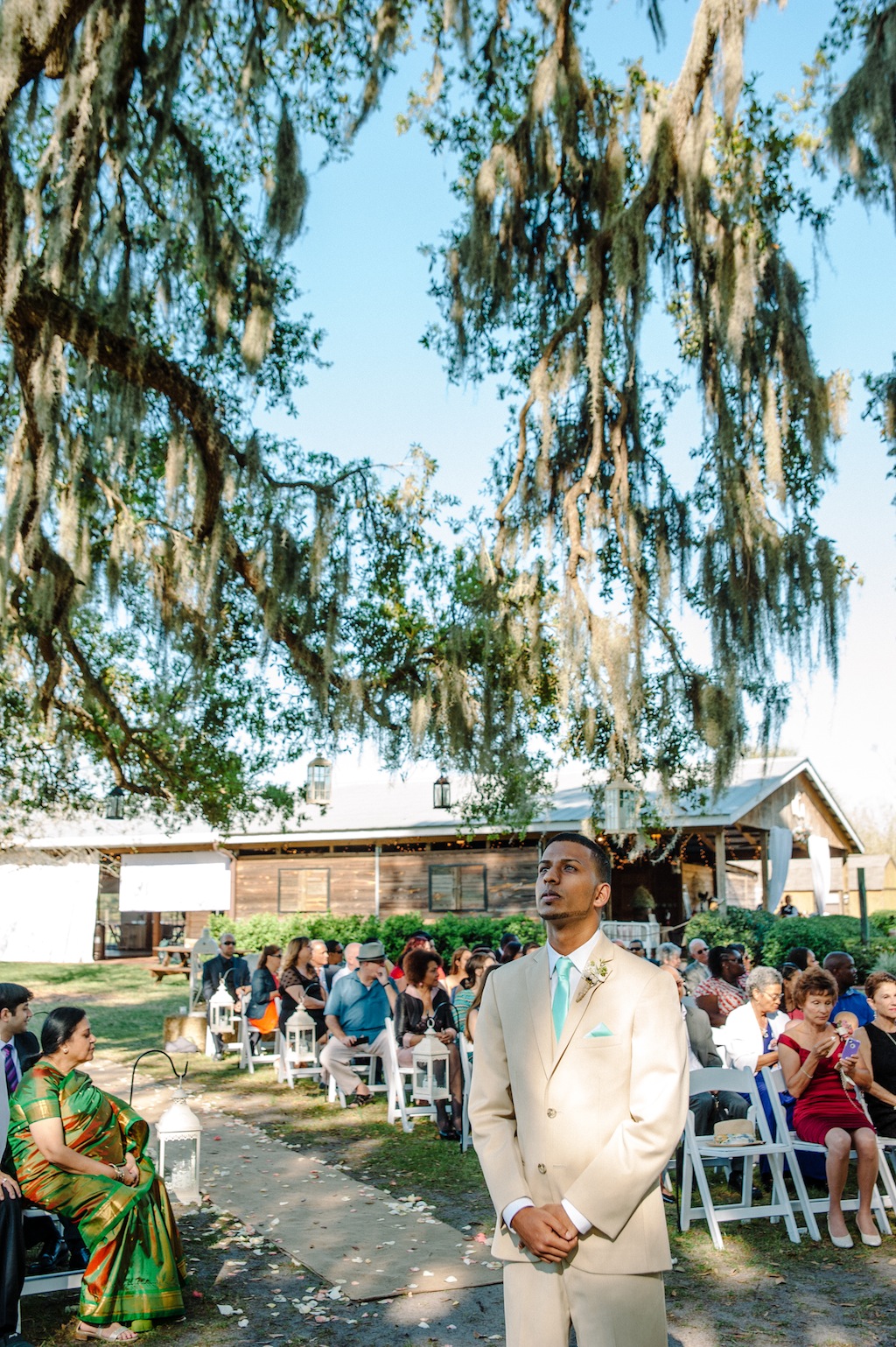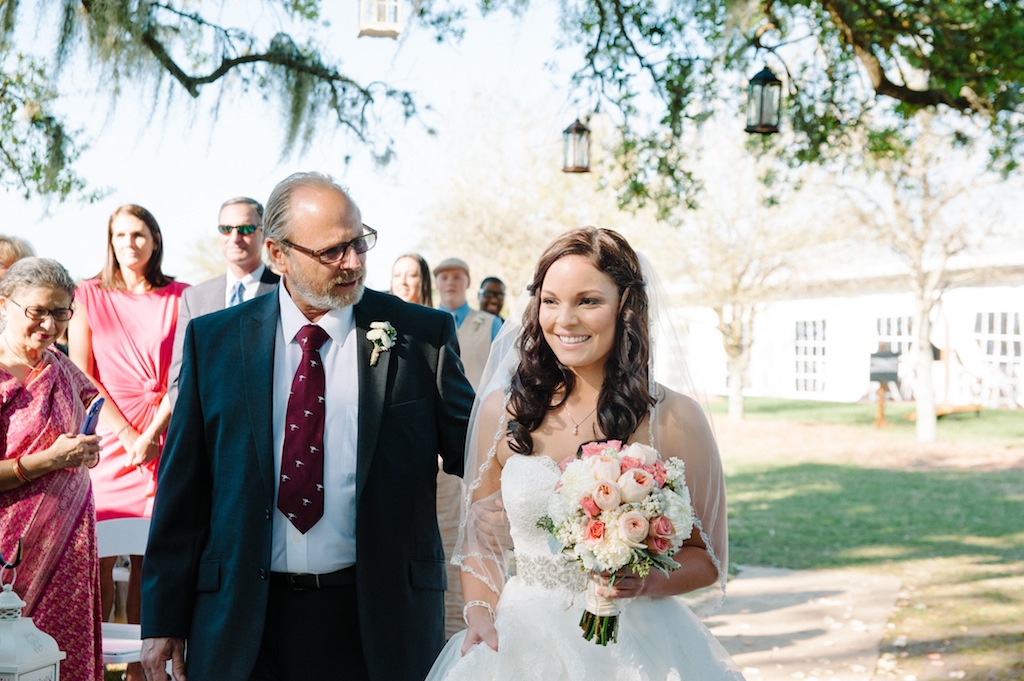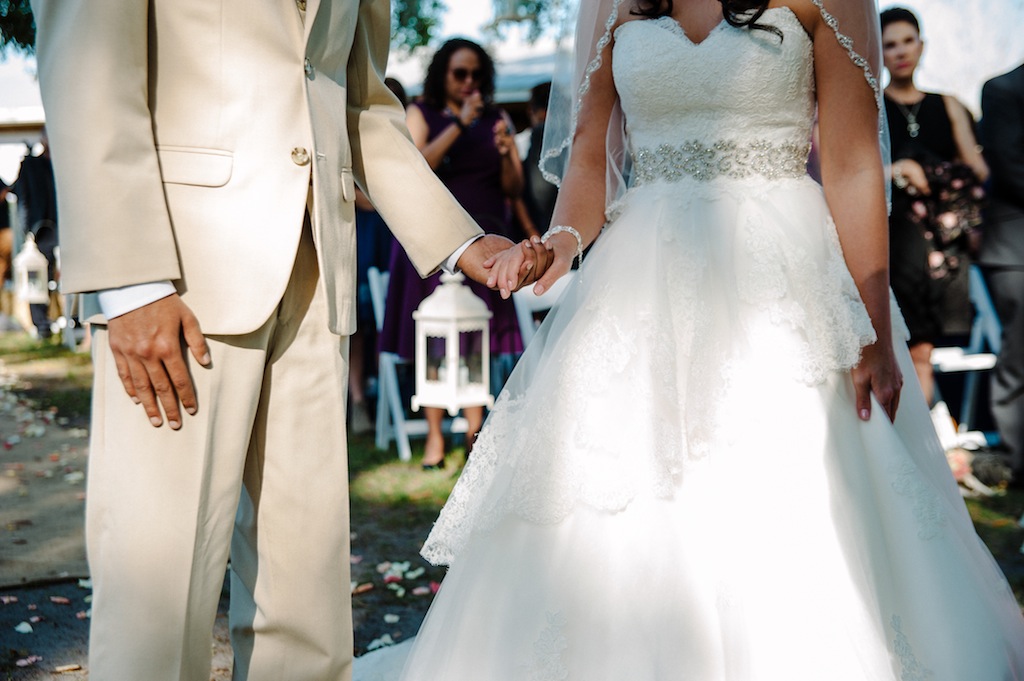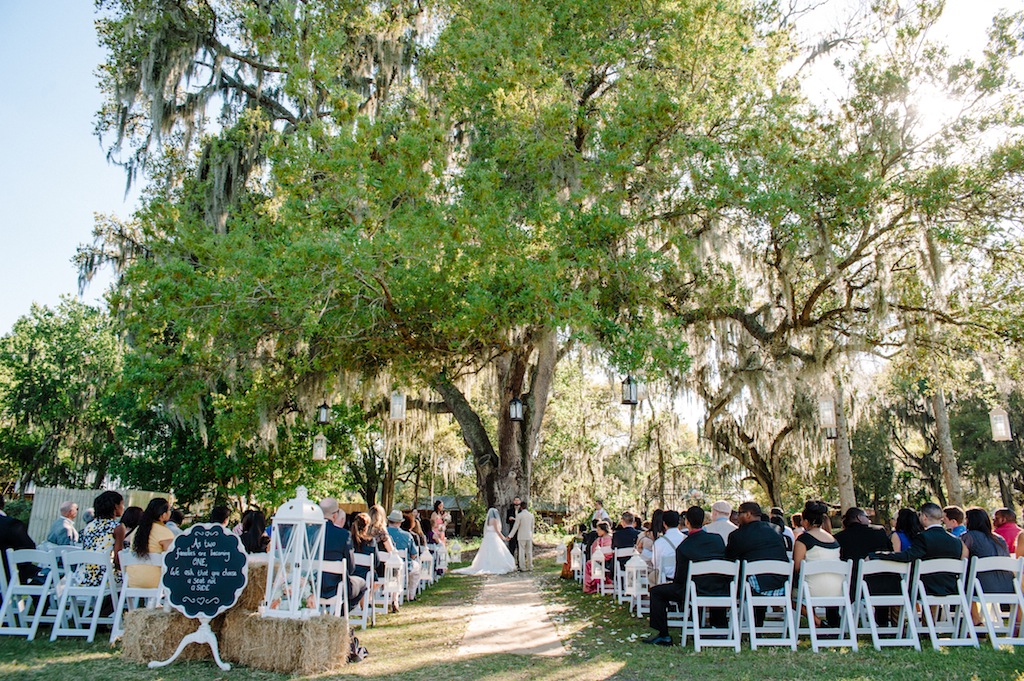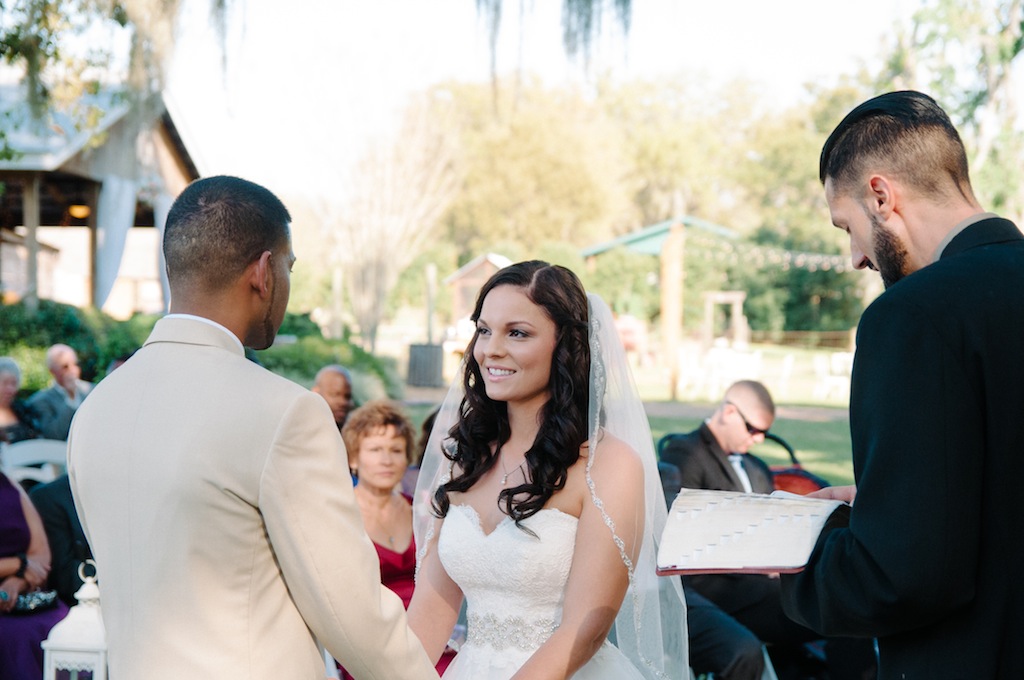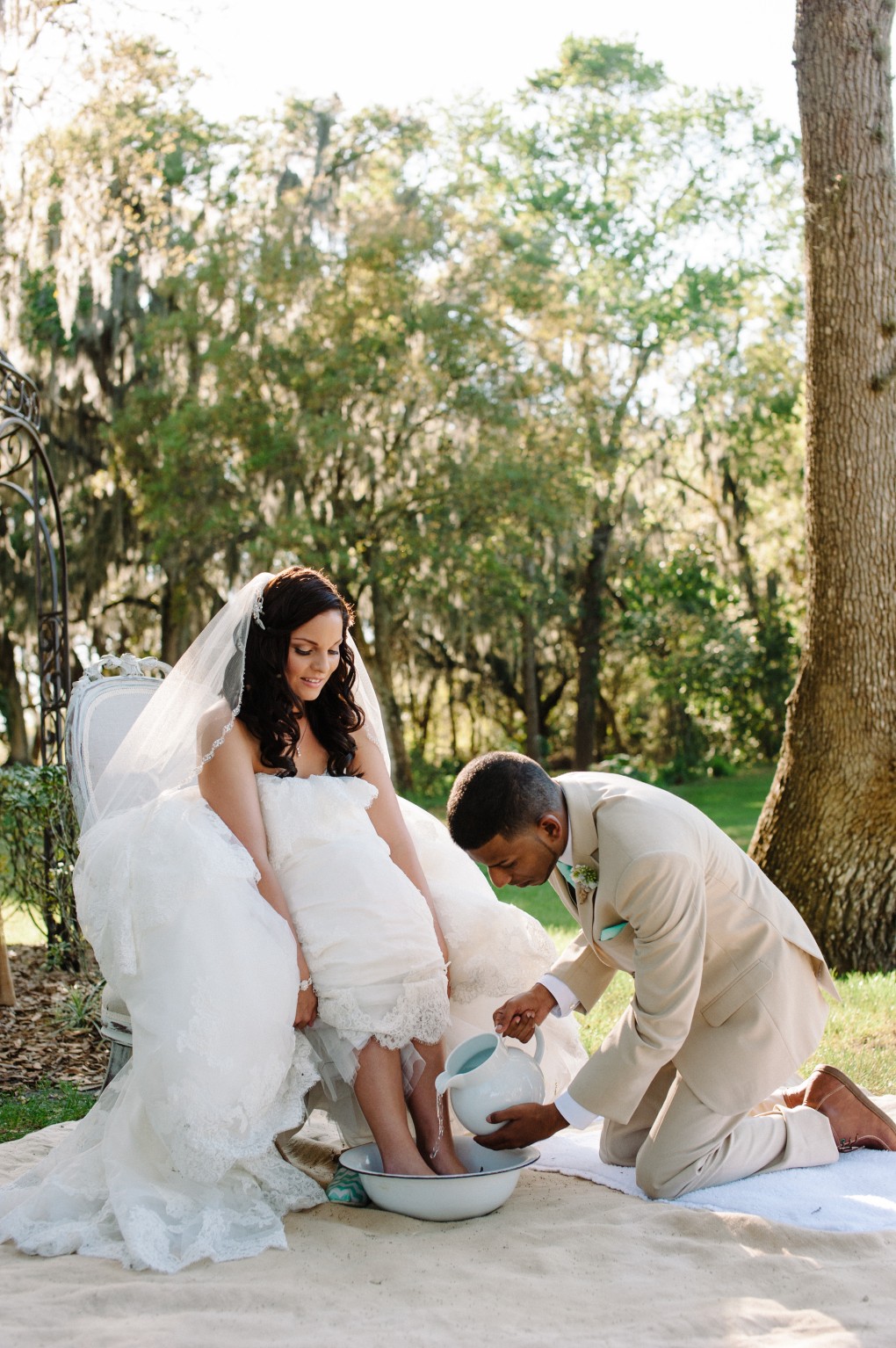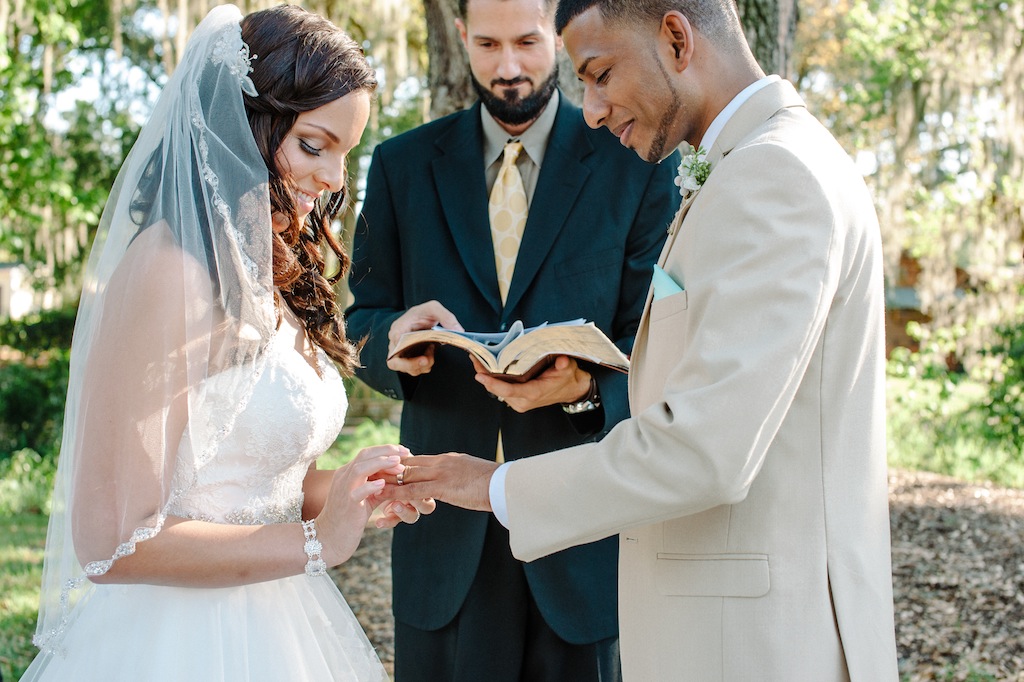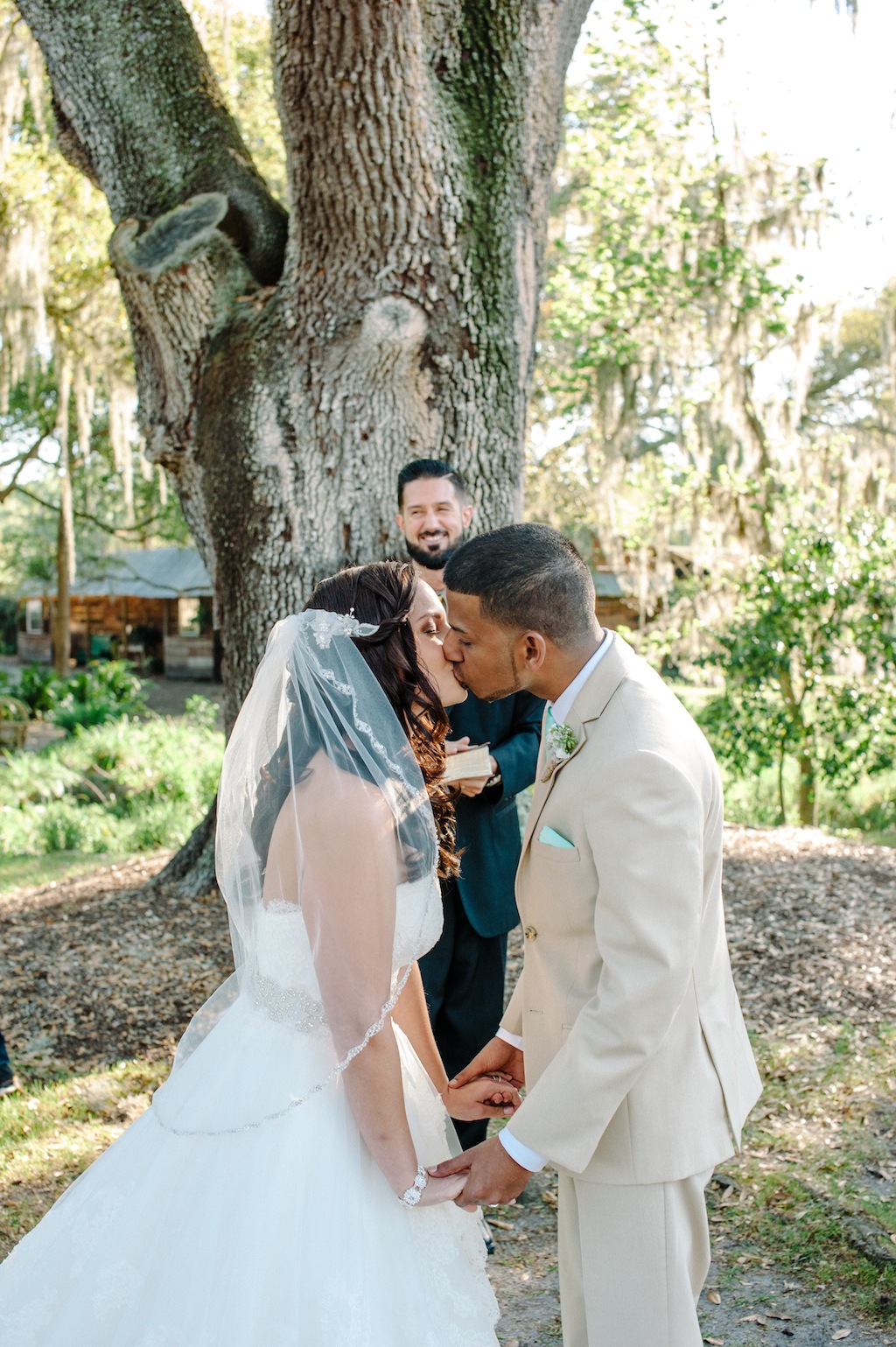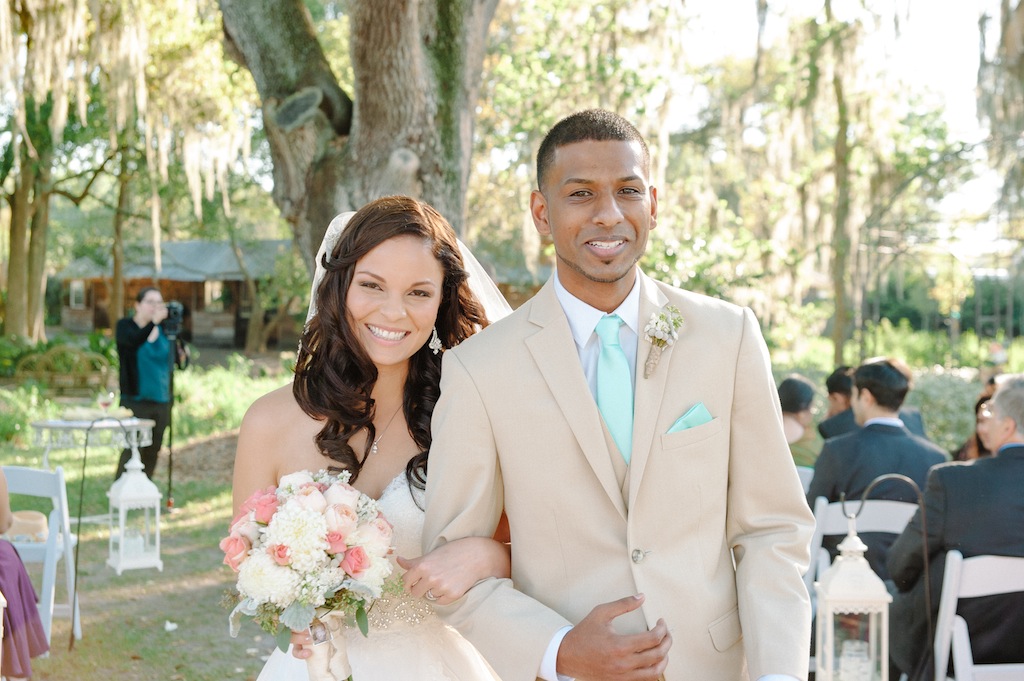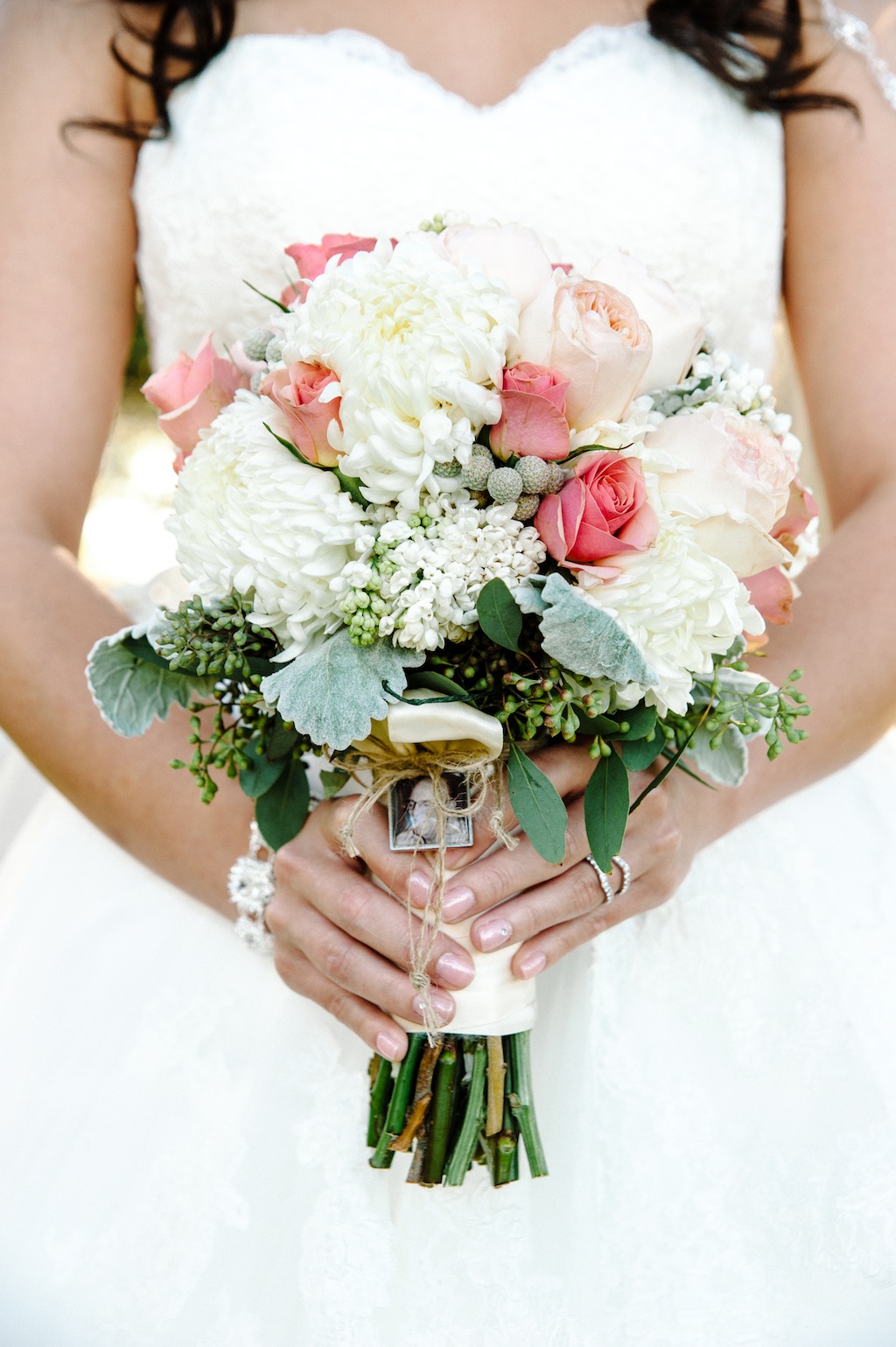 "Our photos and video was just gorgeous. Anyone can take pictures and create a video, but  both captured us. 12-1 Photography and IB Creates captured our love. When we grow old and our bodies and memories are weak, we will forever have beautiful artwork to look back on to relive our sweetest day." – The Bride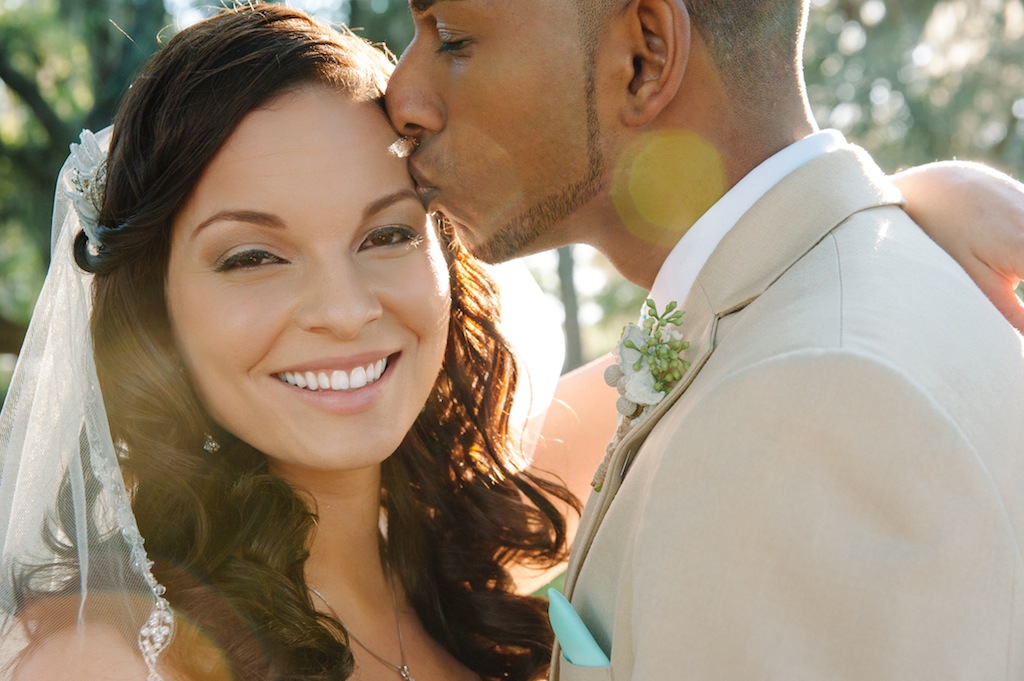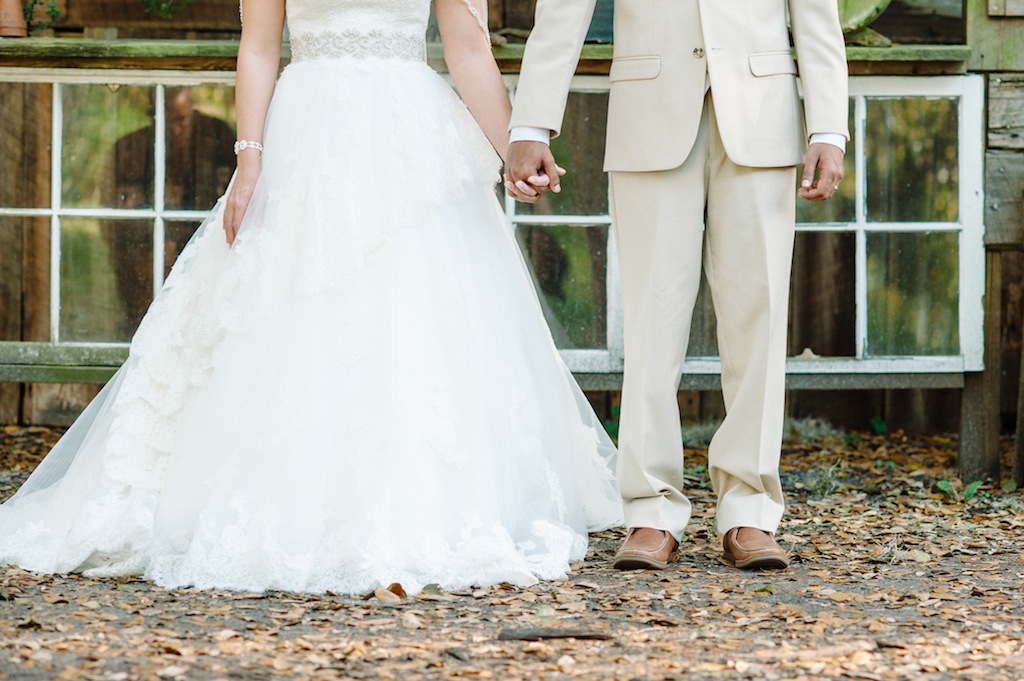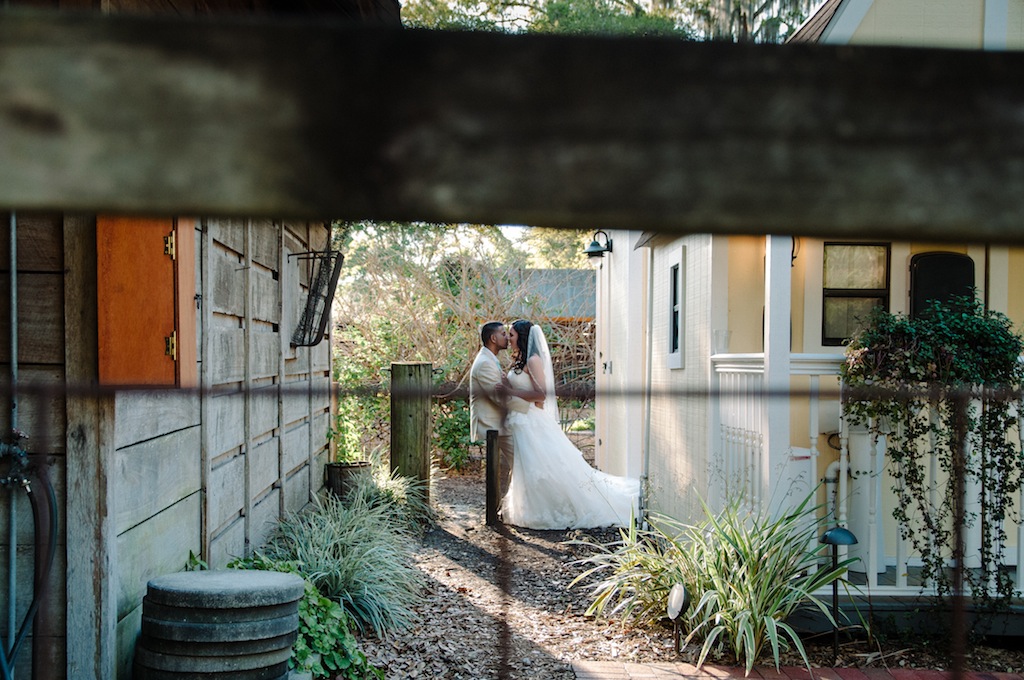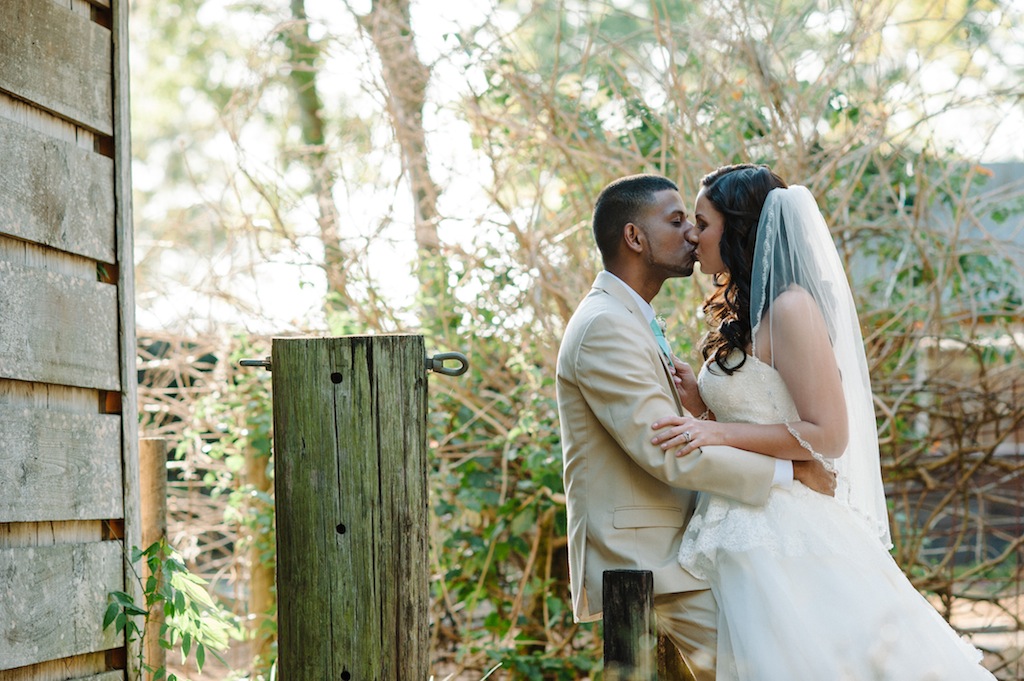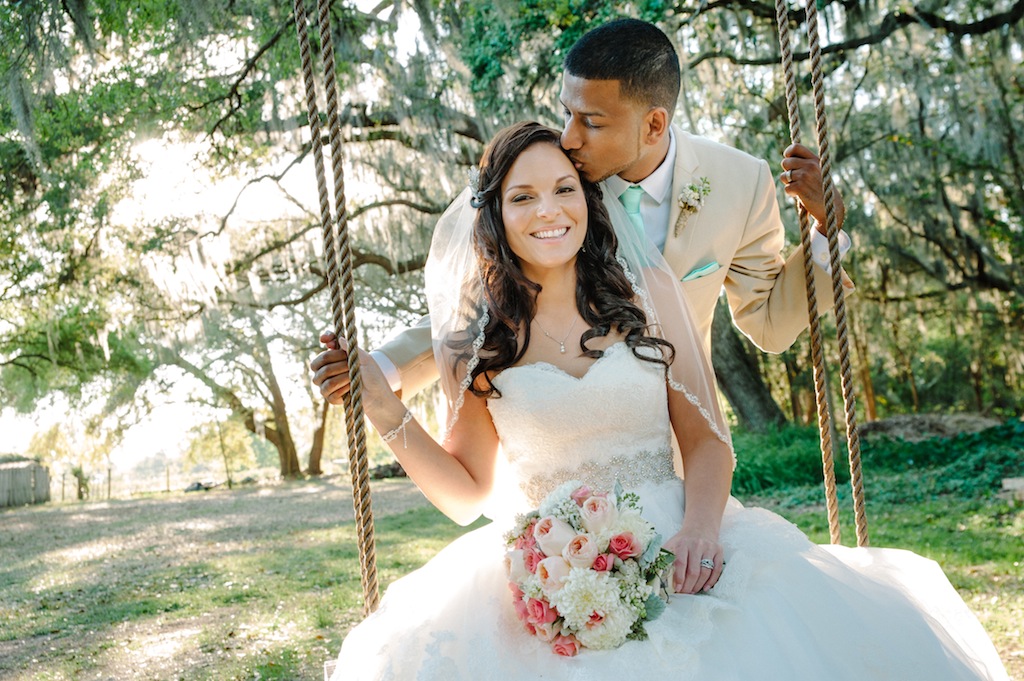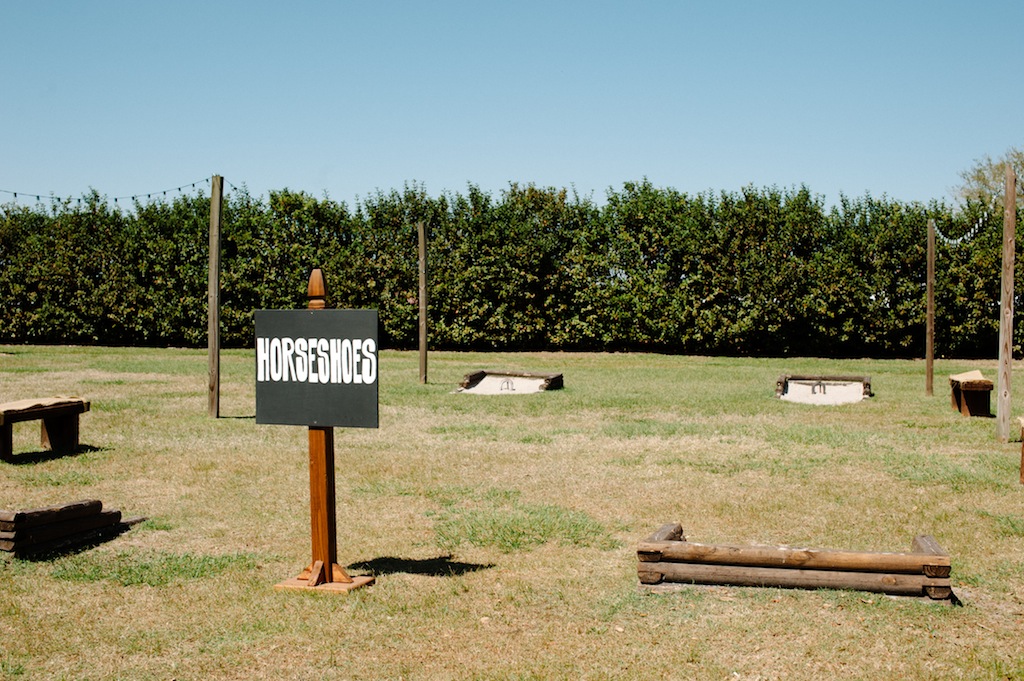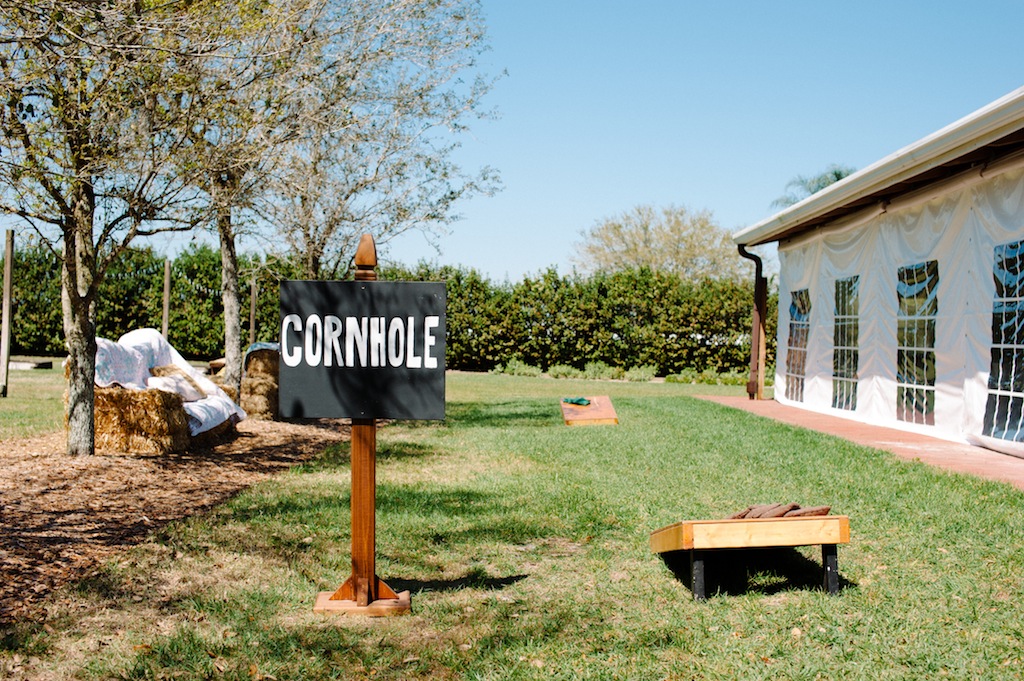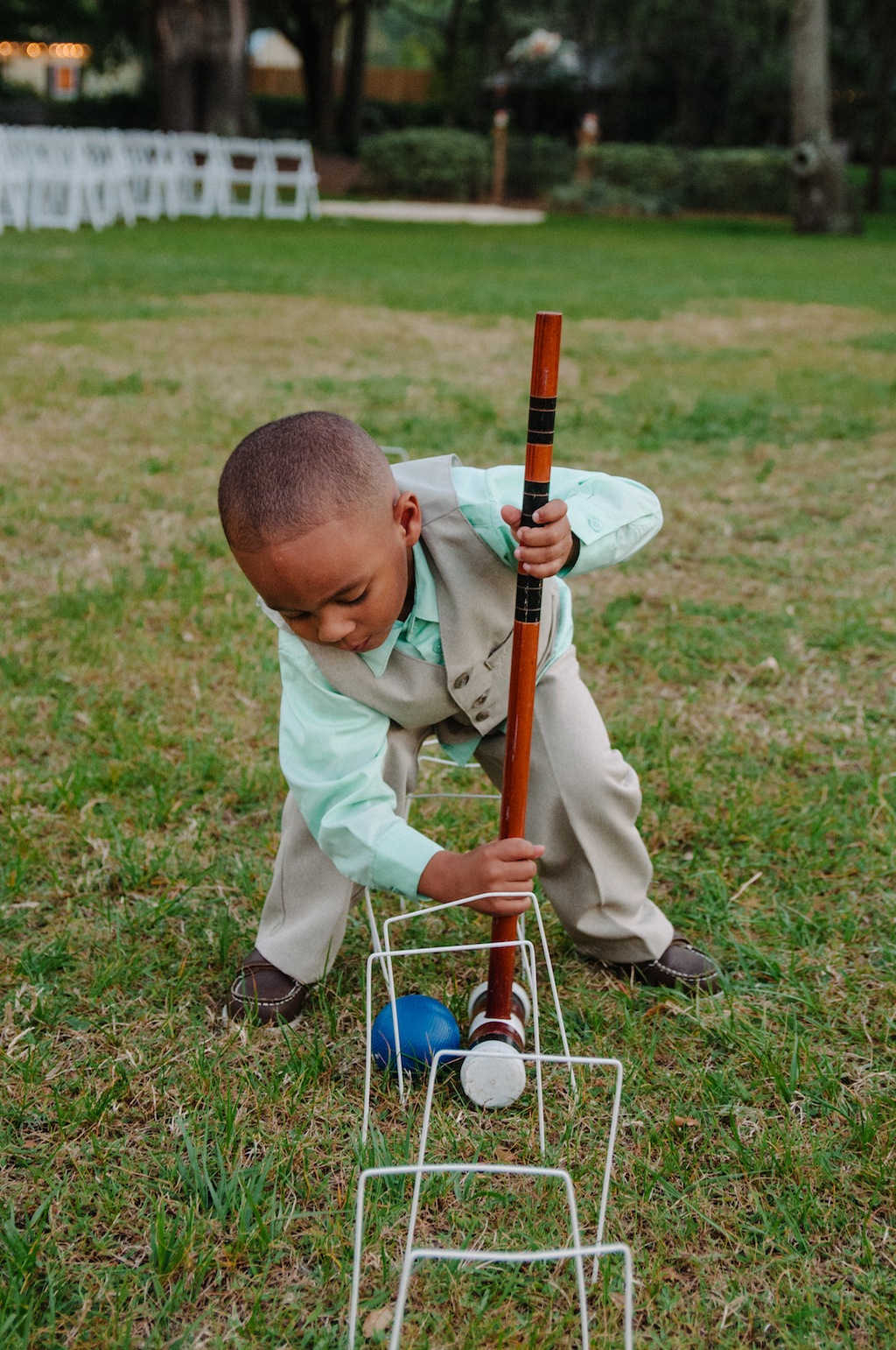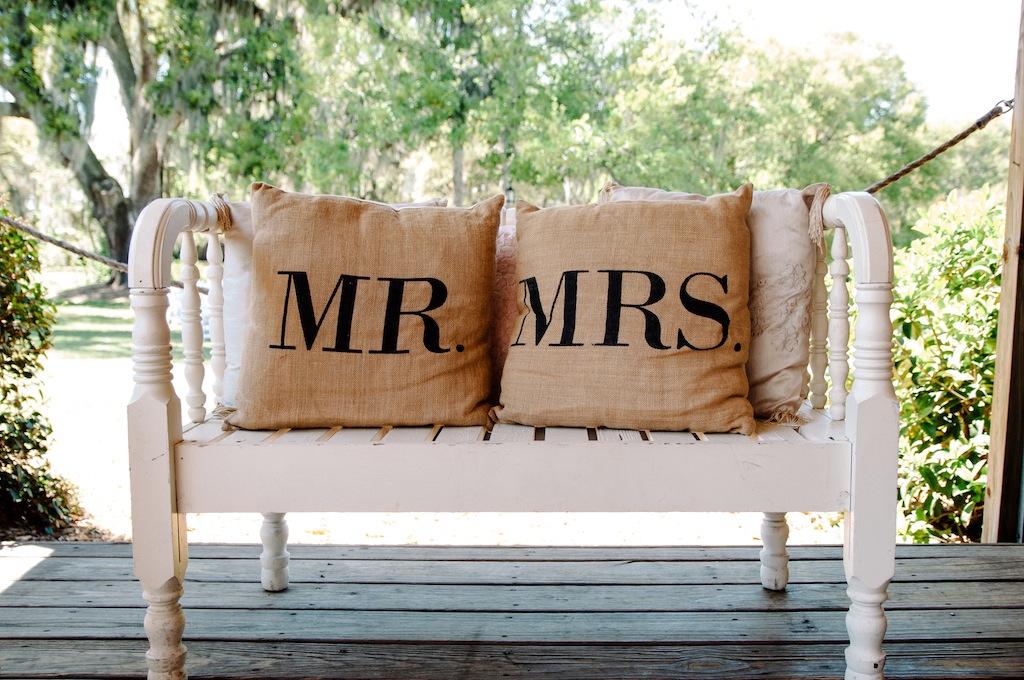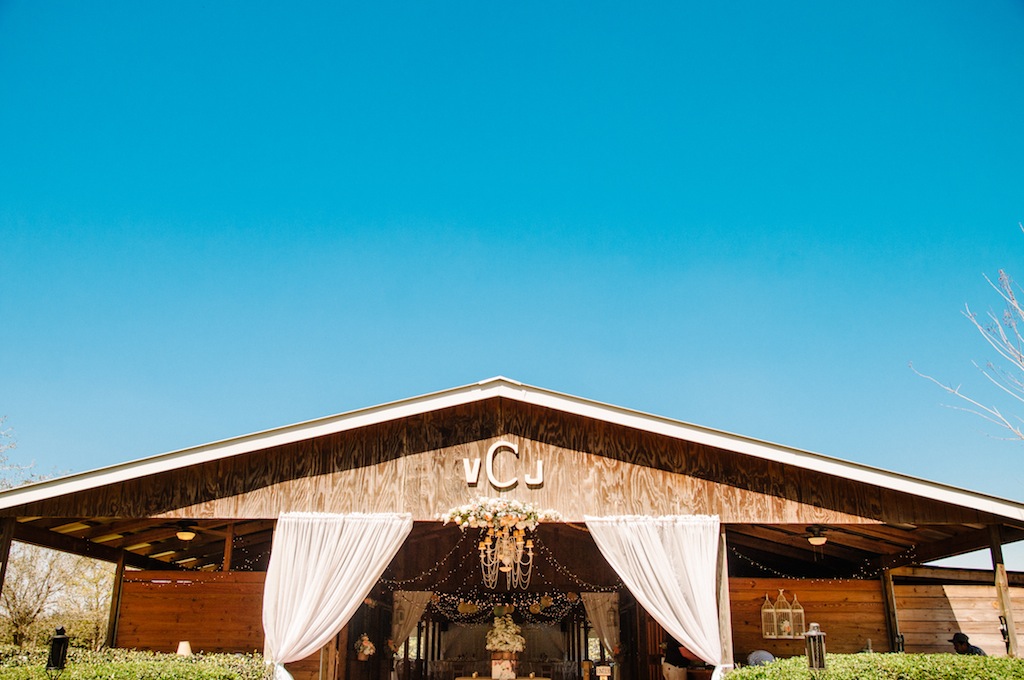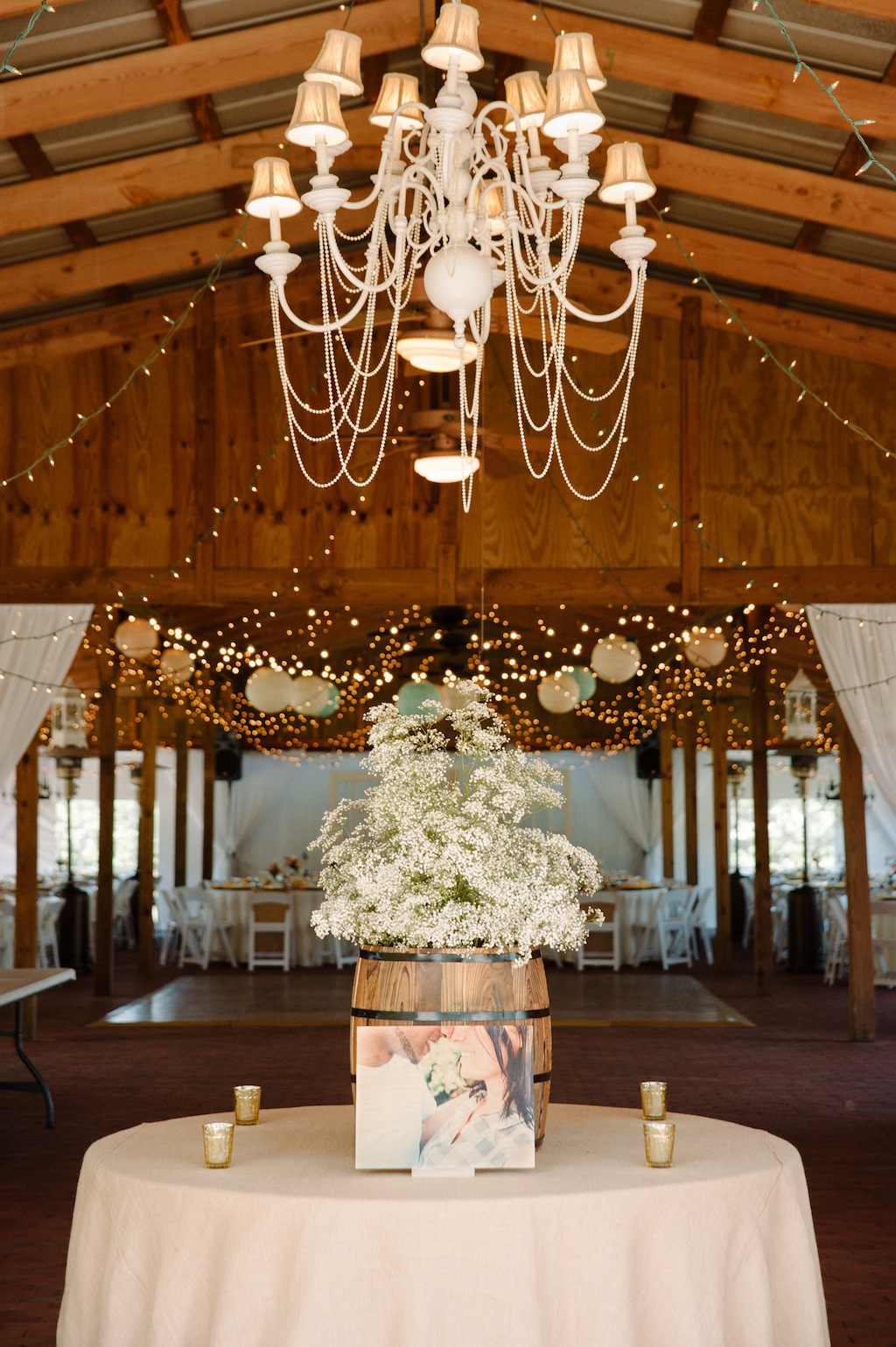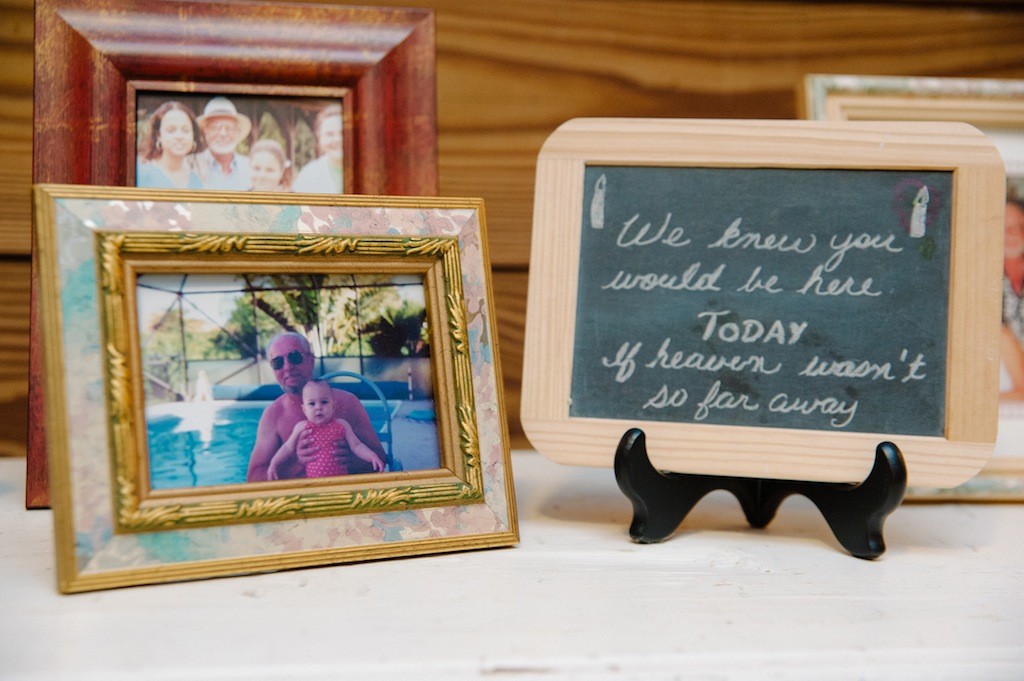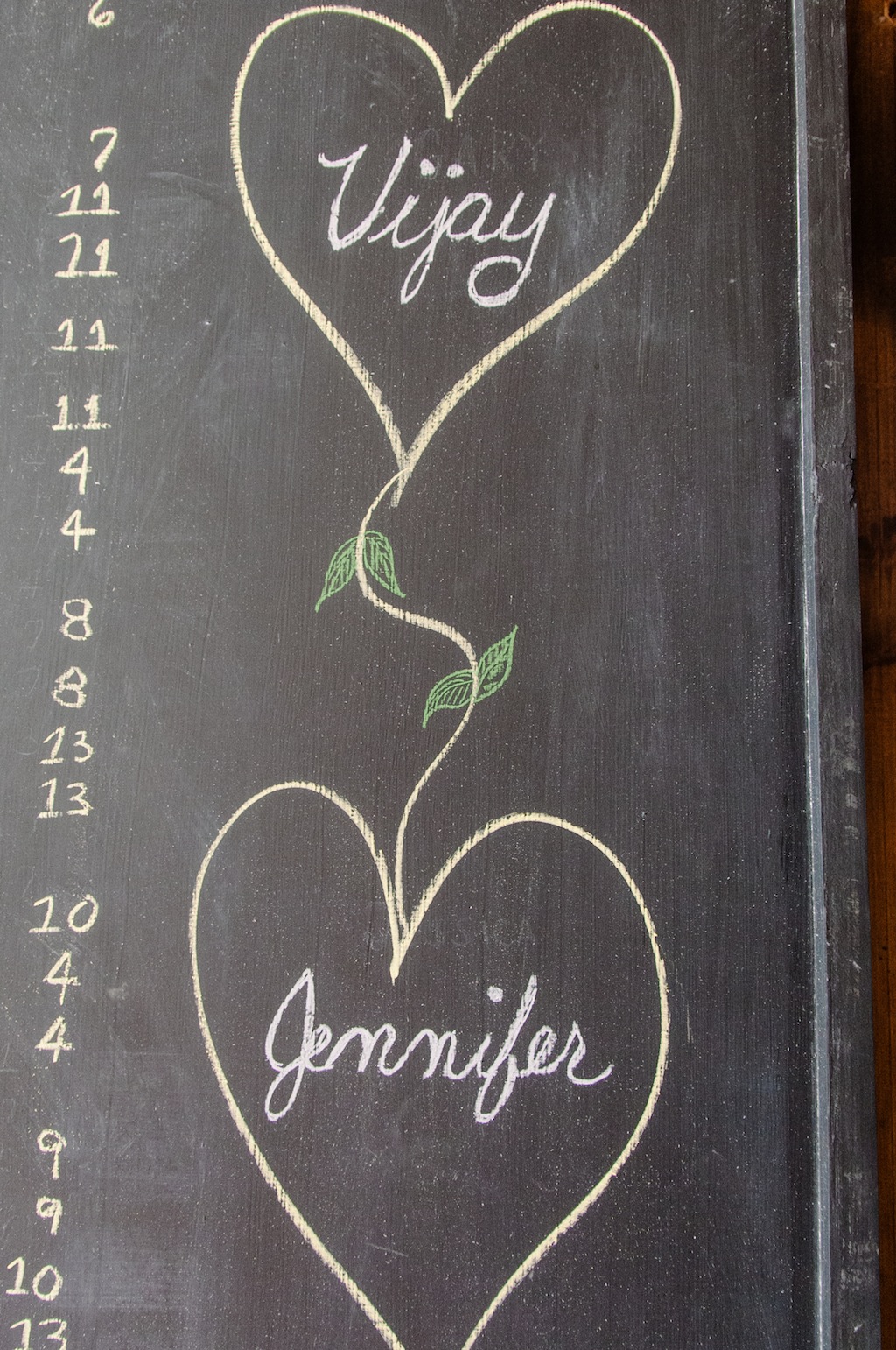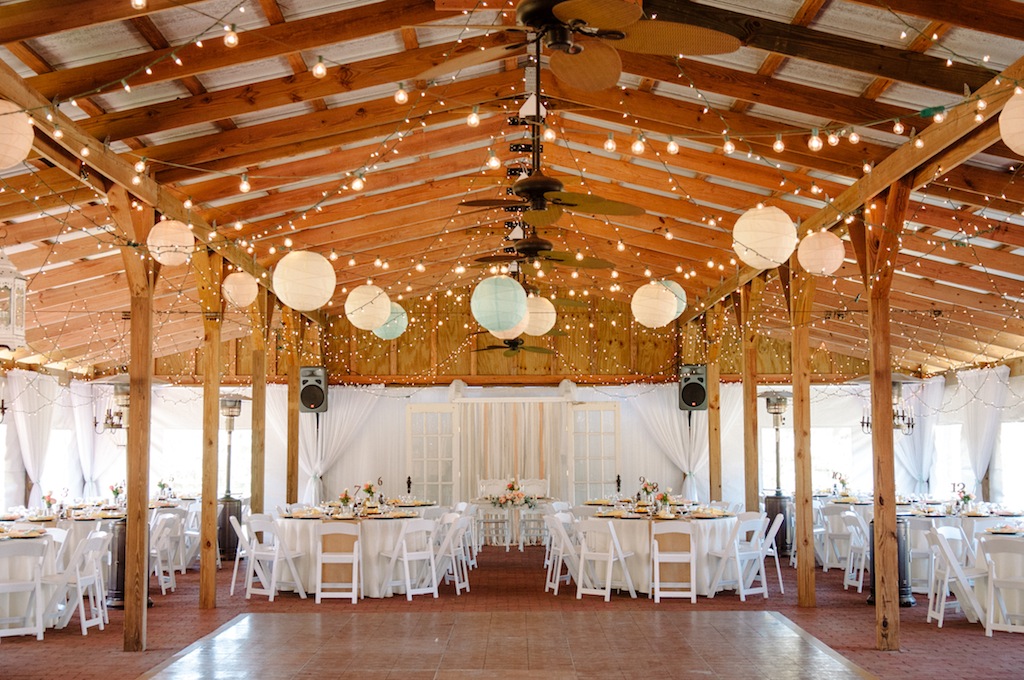 "Cross Creek Ranch is simply amazing. There aren't enough words to describe how beautiful our experience was with them.There is no better staff, no better love and no better service.  I didn't have to run to the craft store to make place settings. I didn't have to do a million food tastings to find the right company. I didn't need to pull all my hairs out by the time it was all over. They made our wedding easy, which made us enjoy our engagement season. Just thinking about it makes me wish I could do it all over again." – The Bride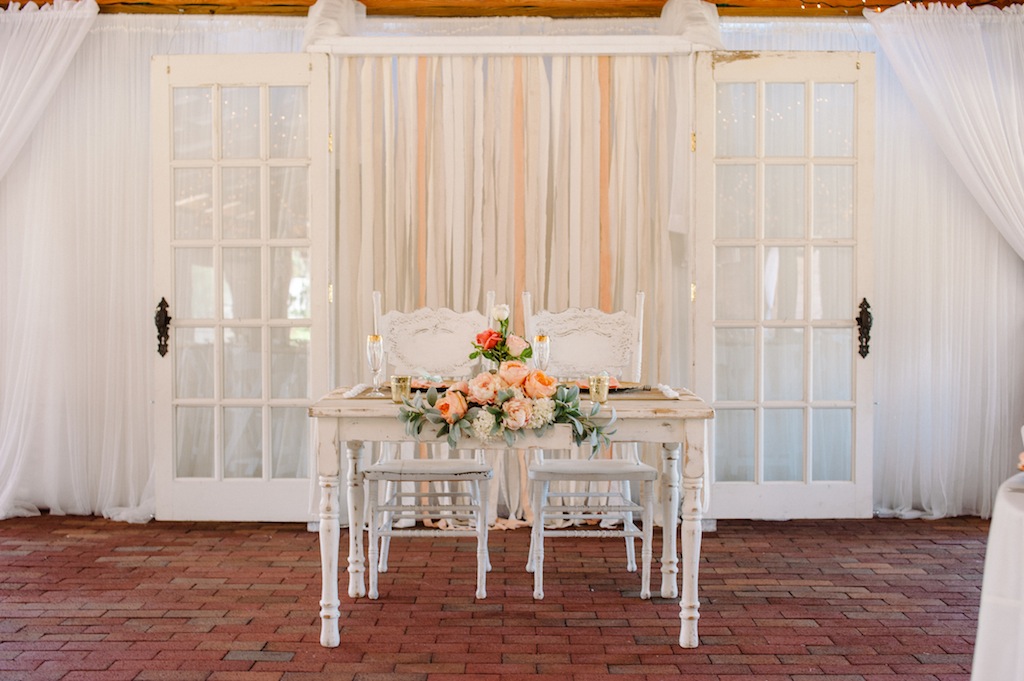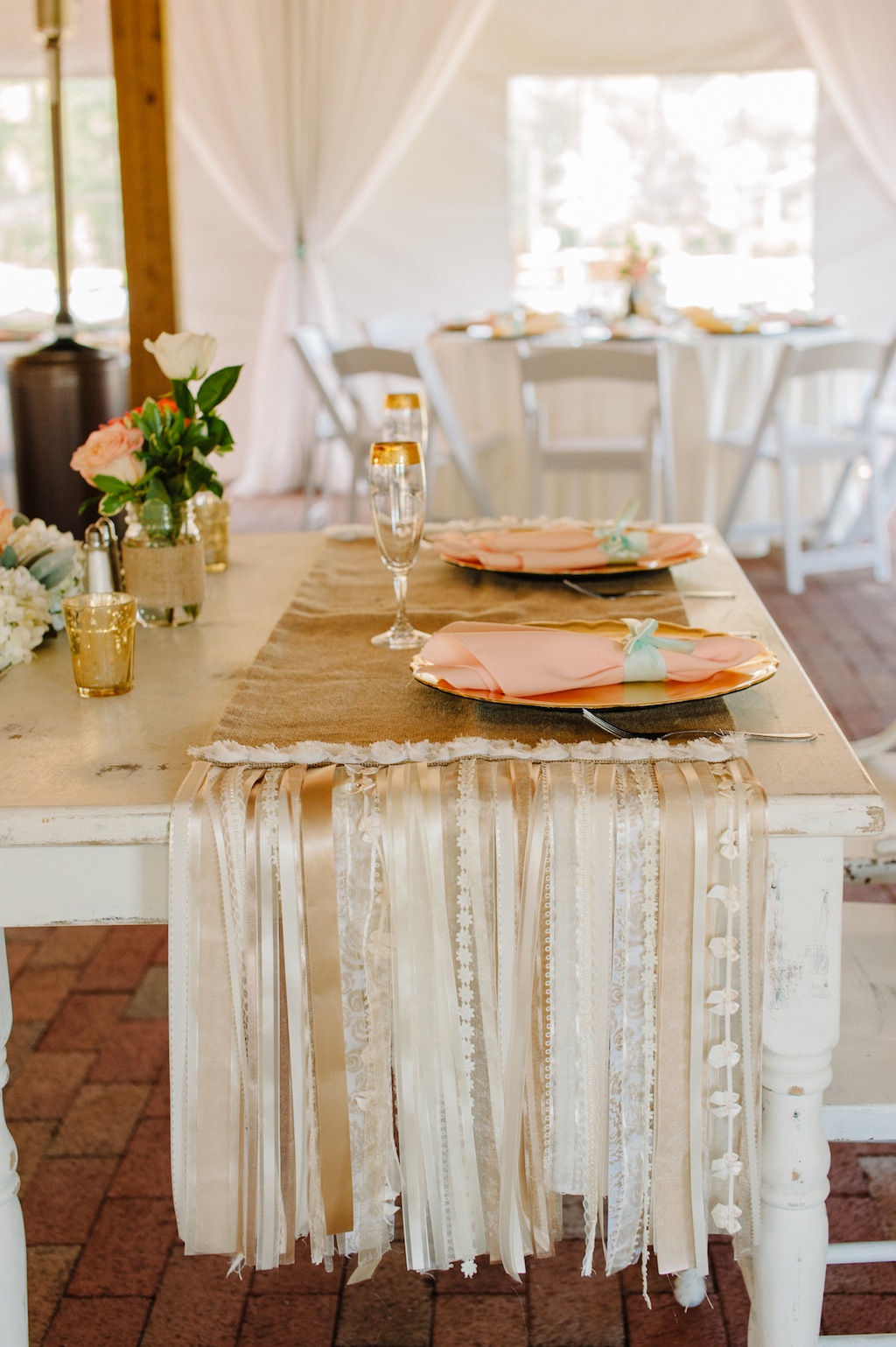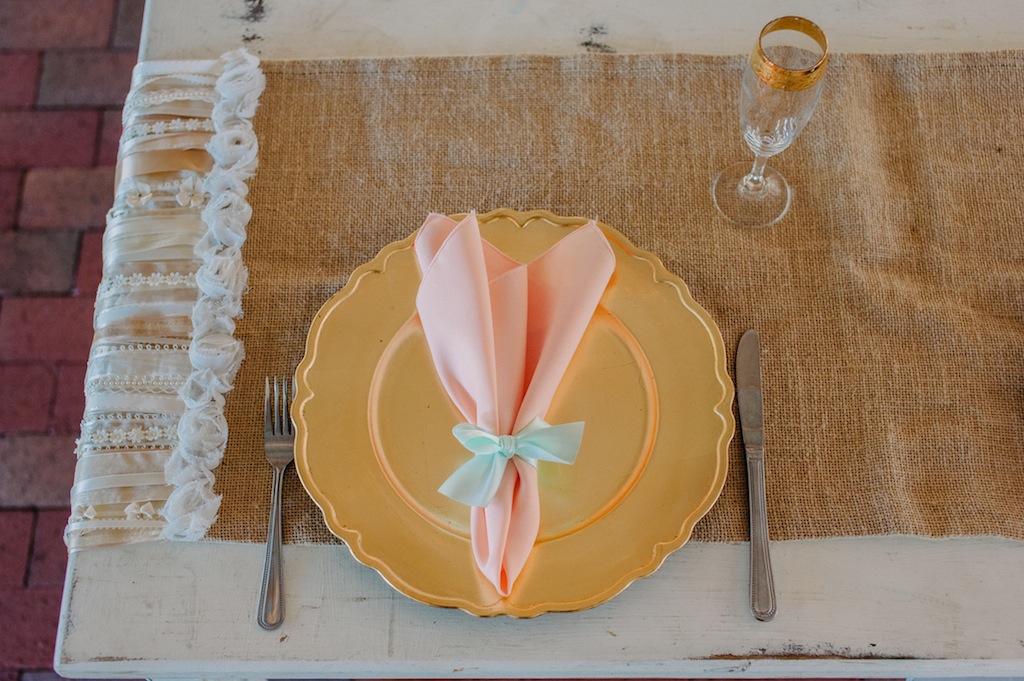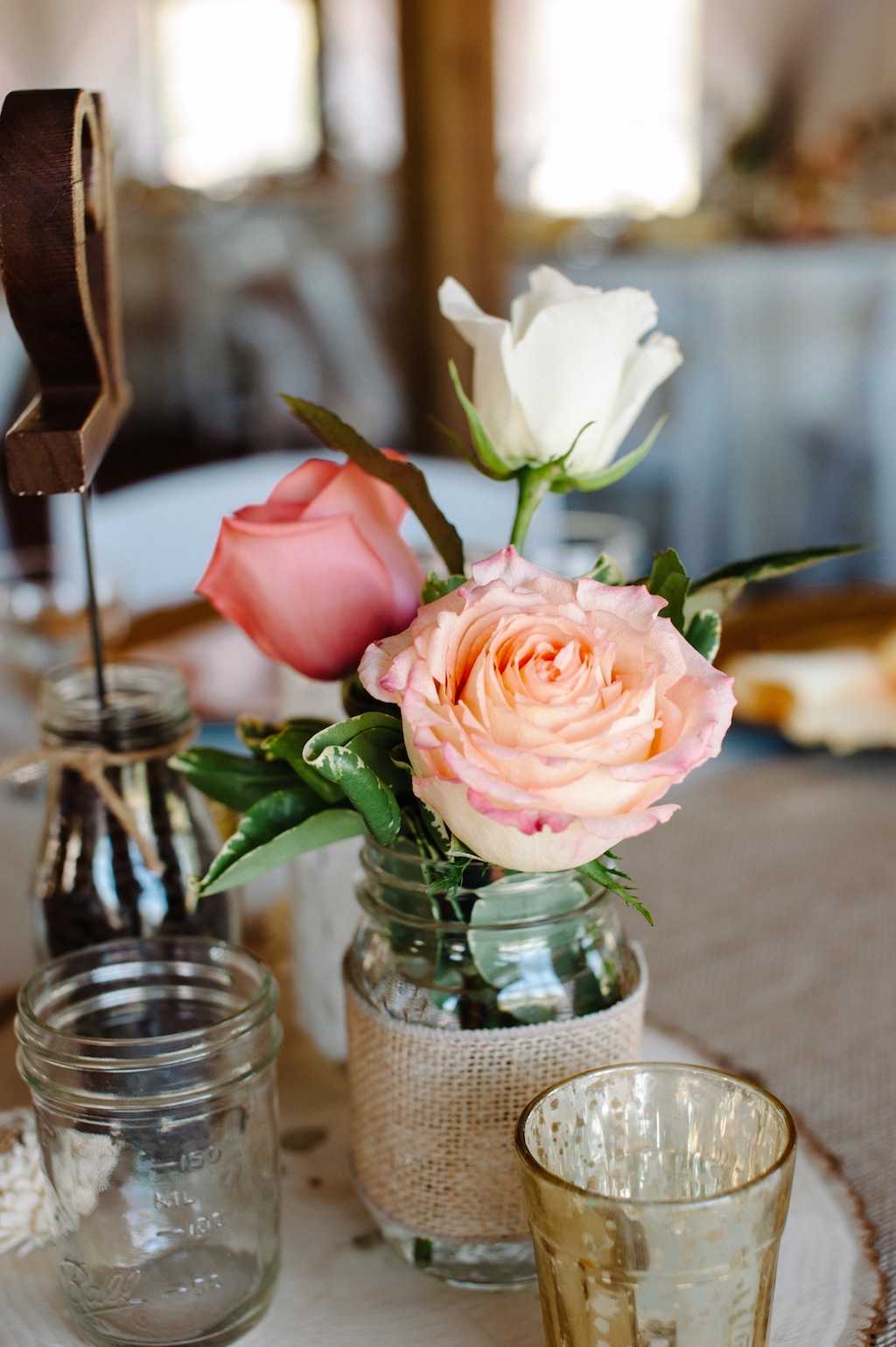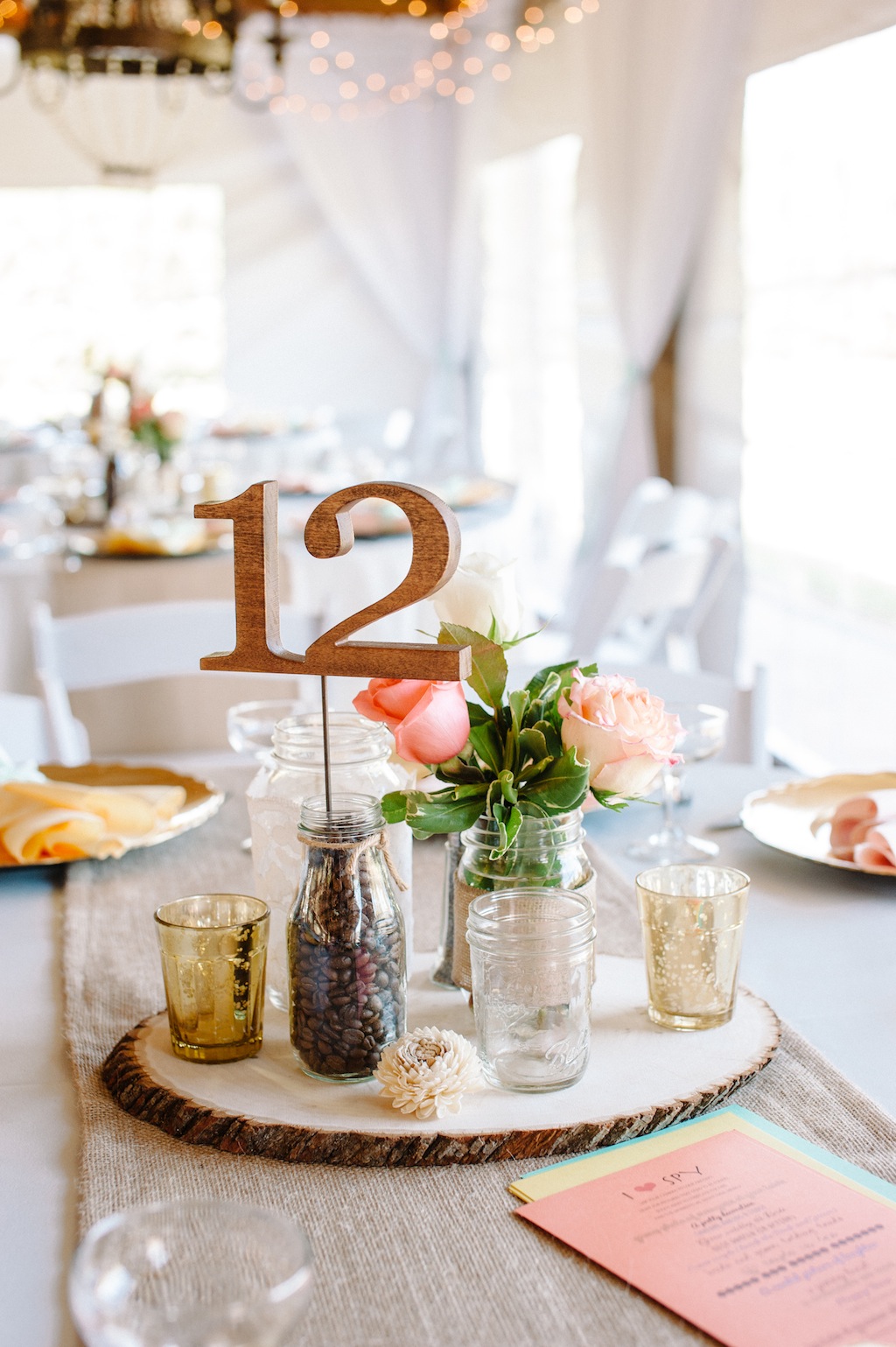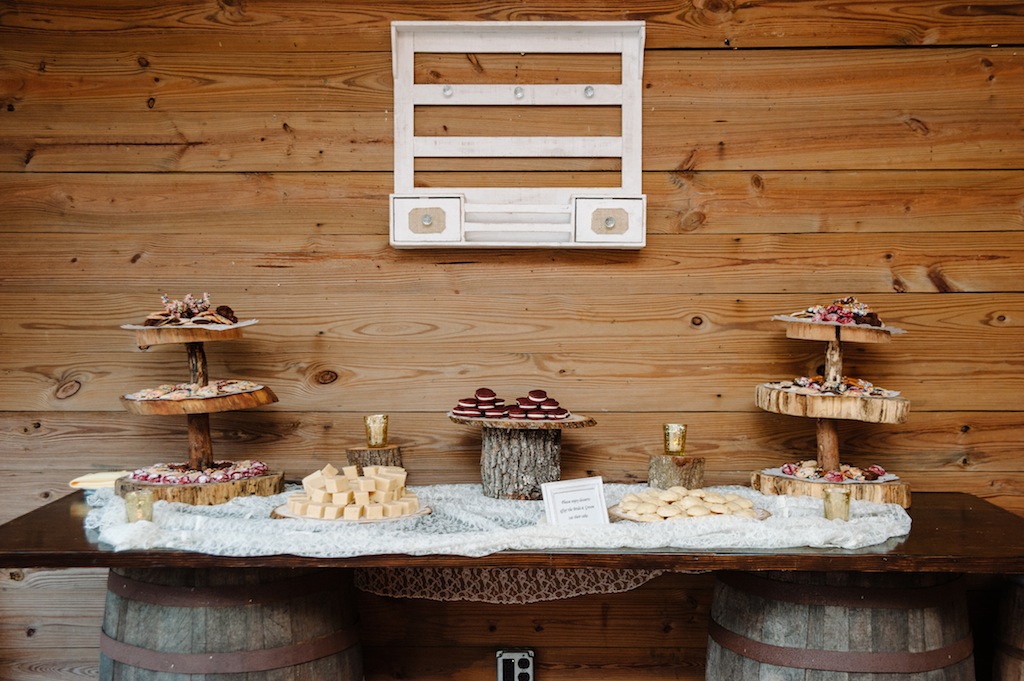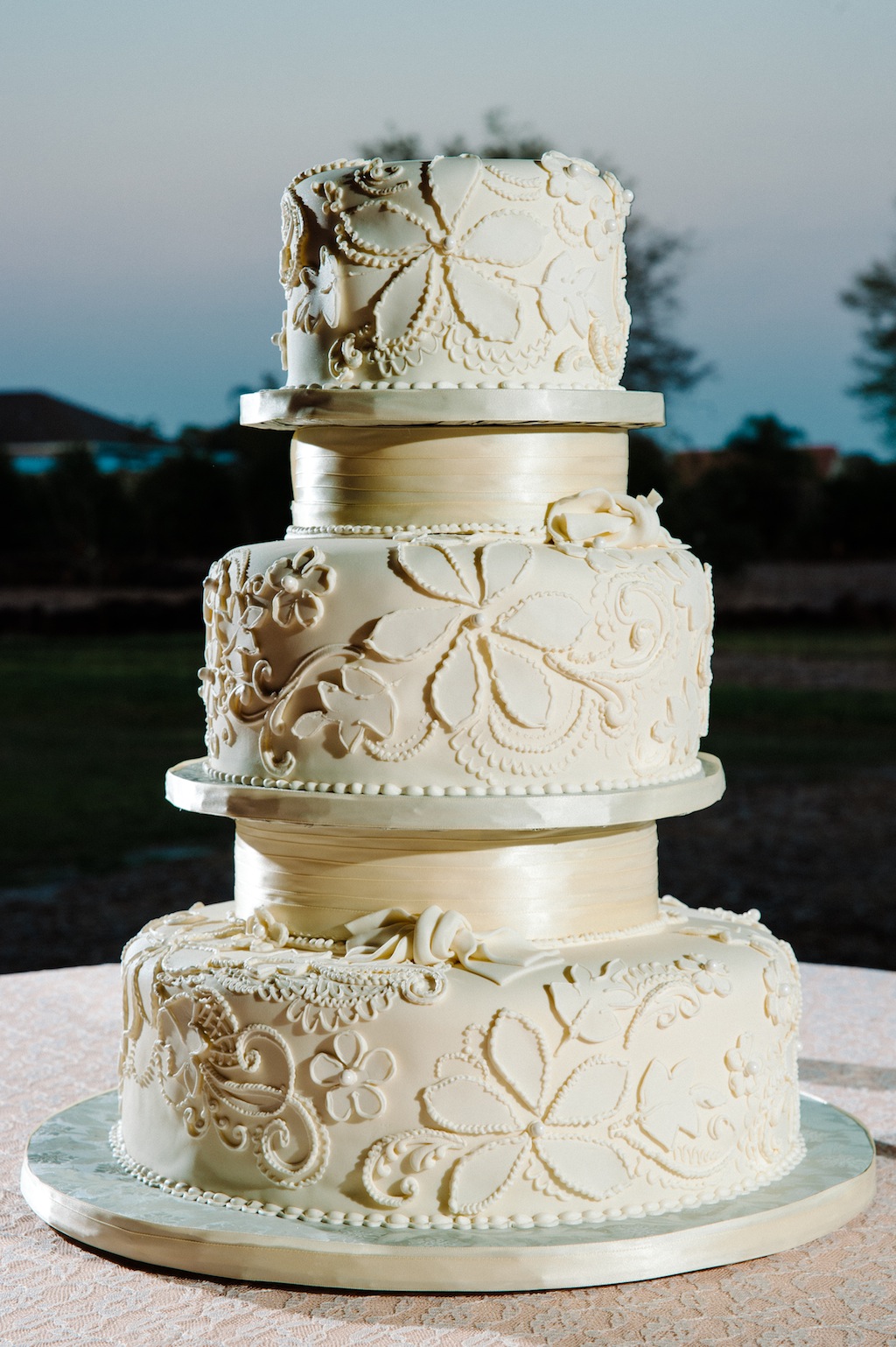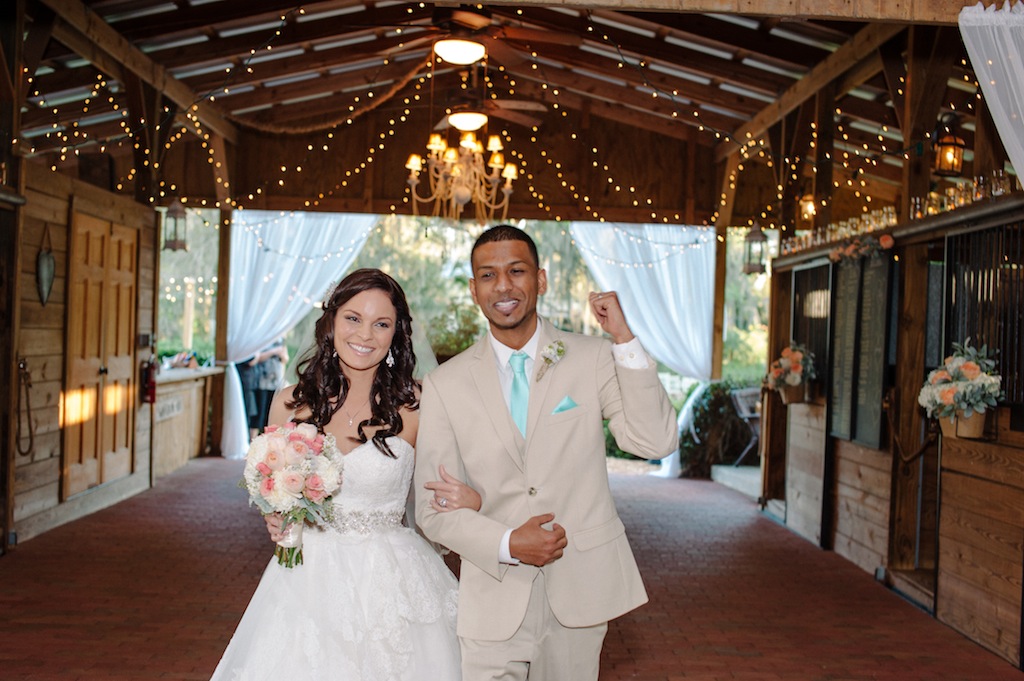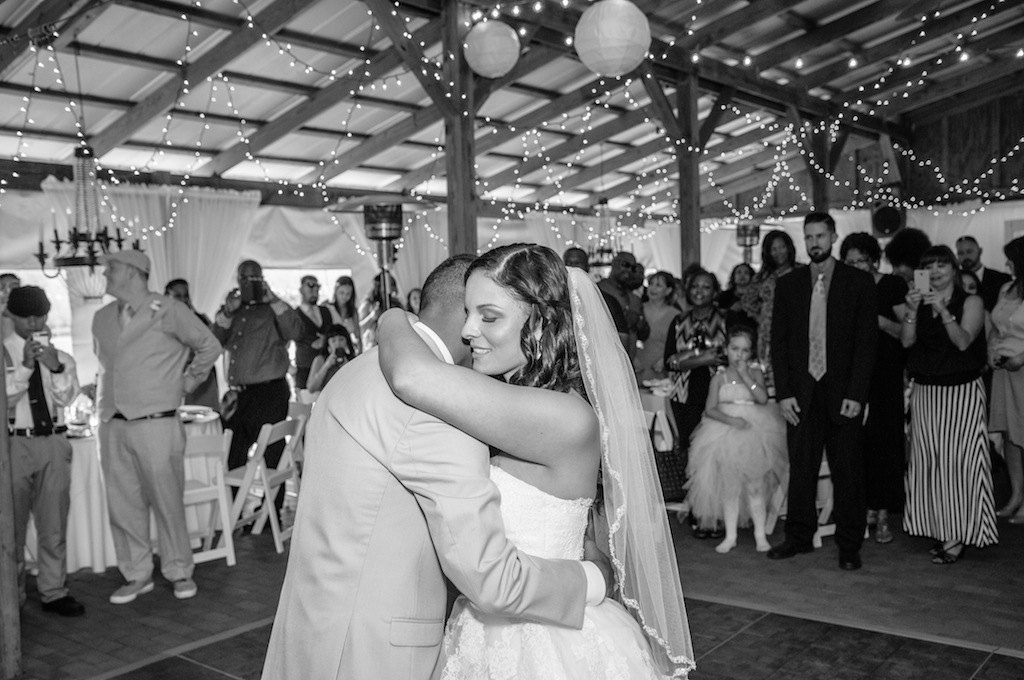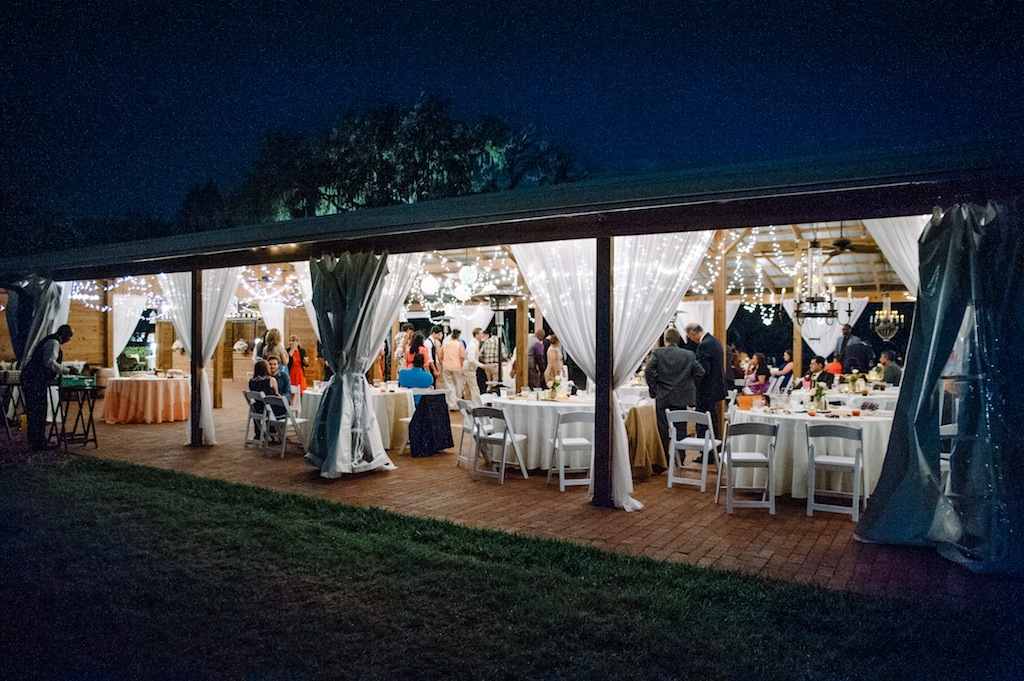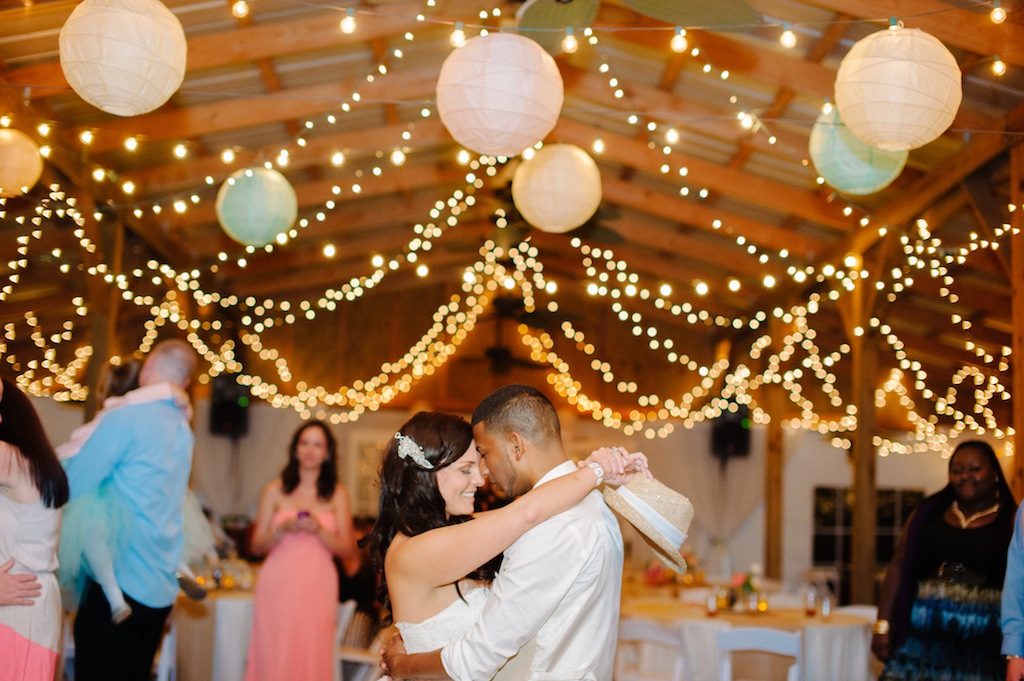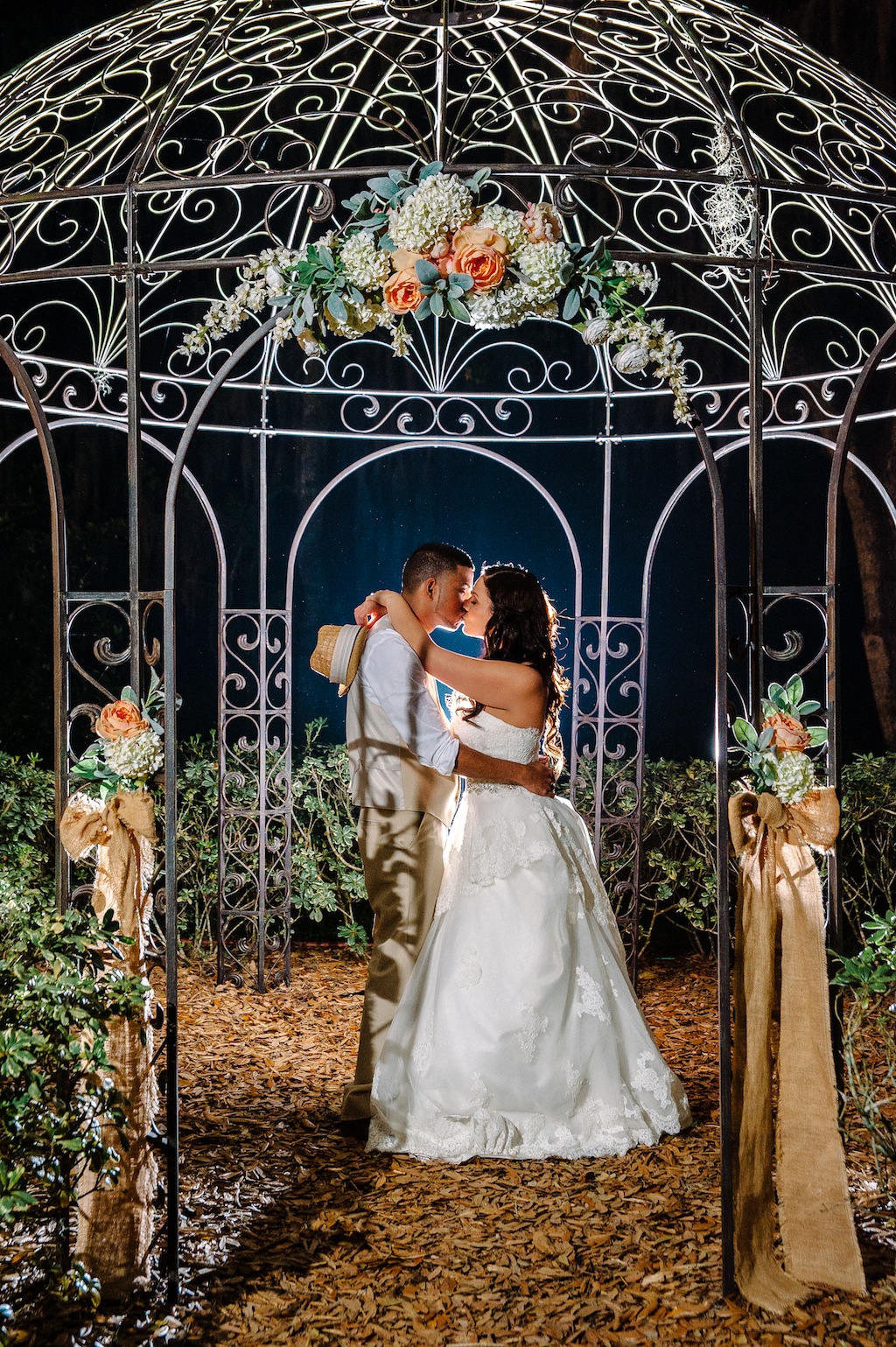 "Our wedding was about our love story and no one else's. We didn't follow traditions or any 'must have list' created by other people. We just wanted fun. We wanted love." – The Bride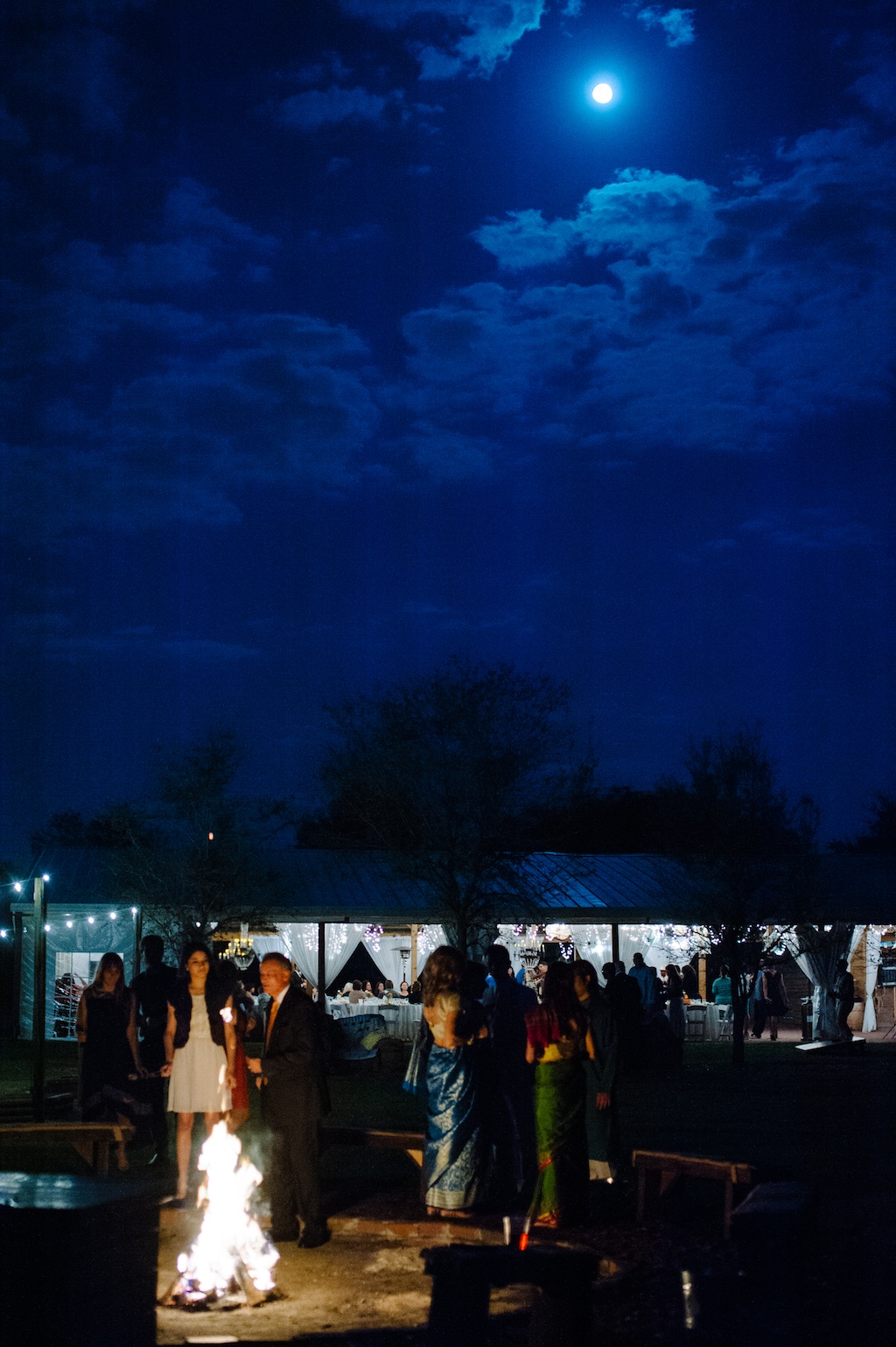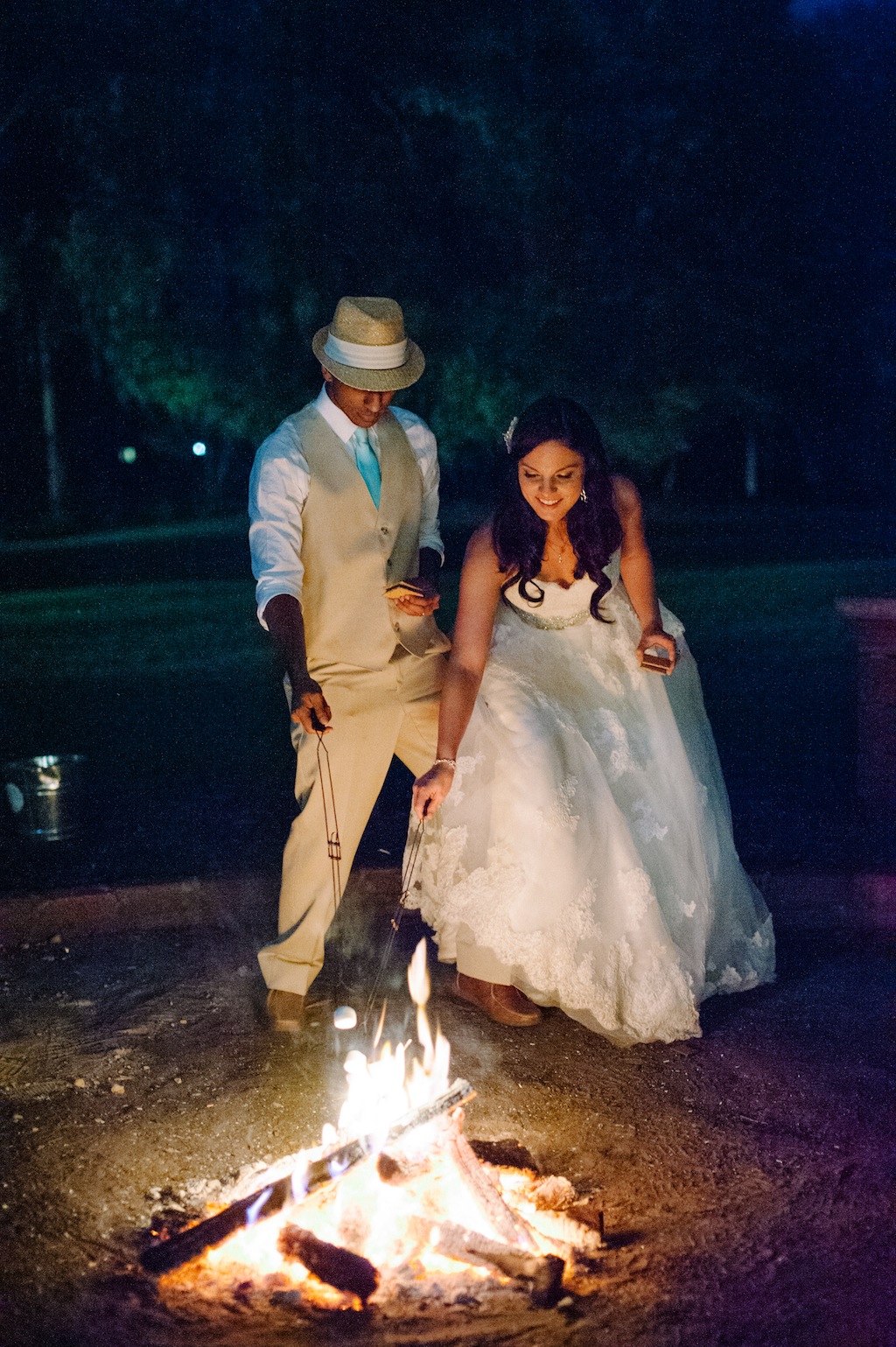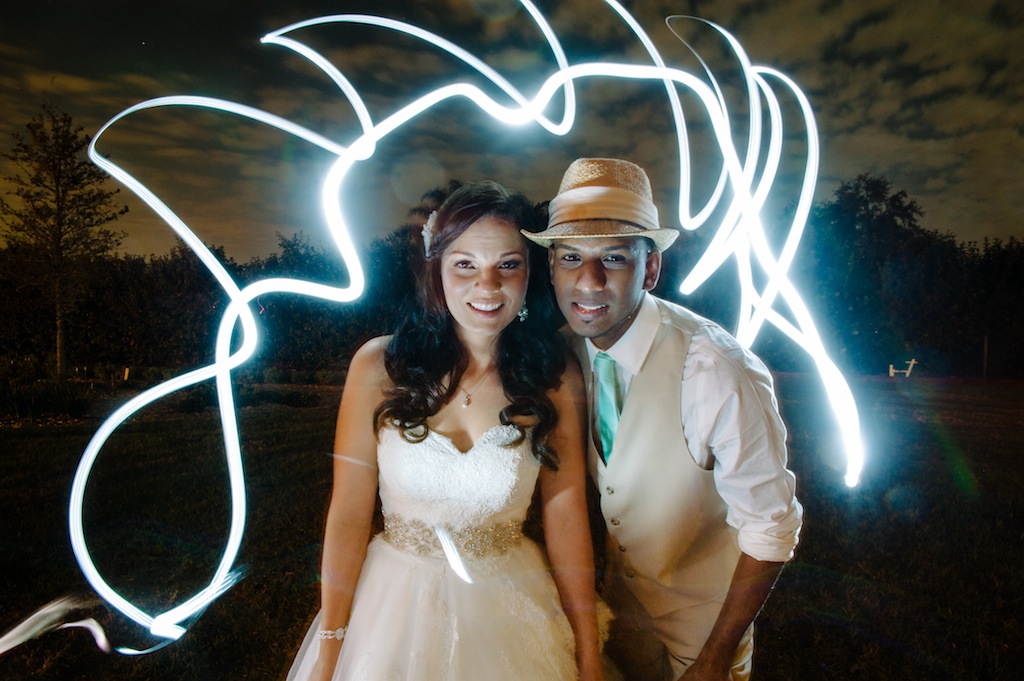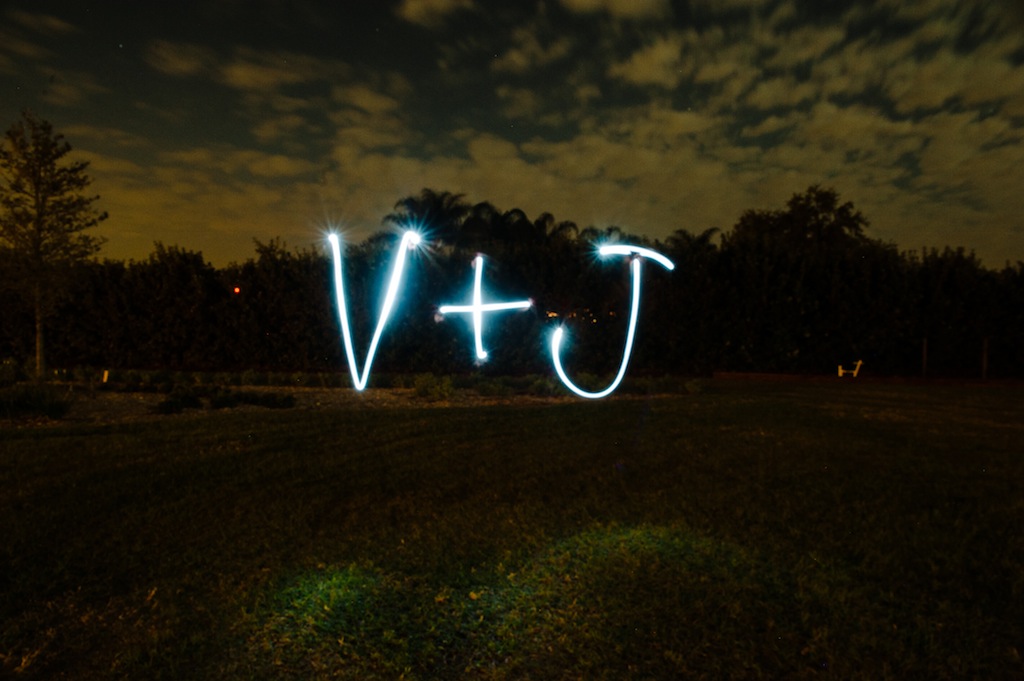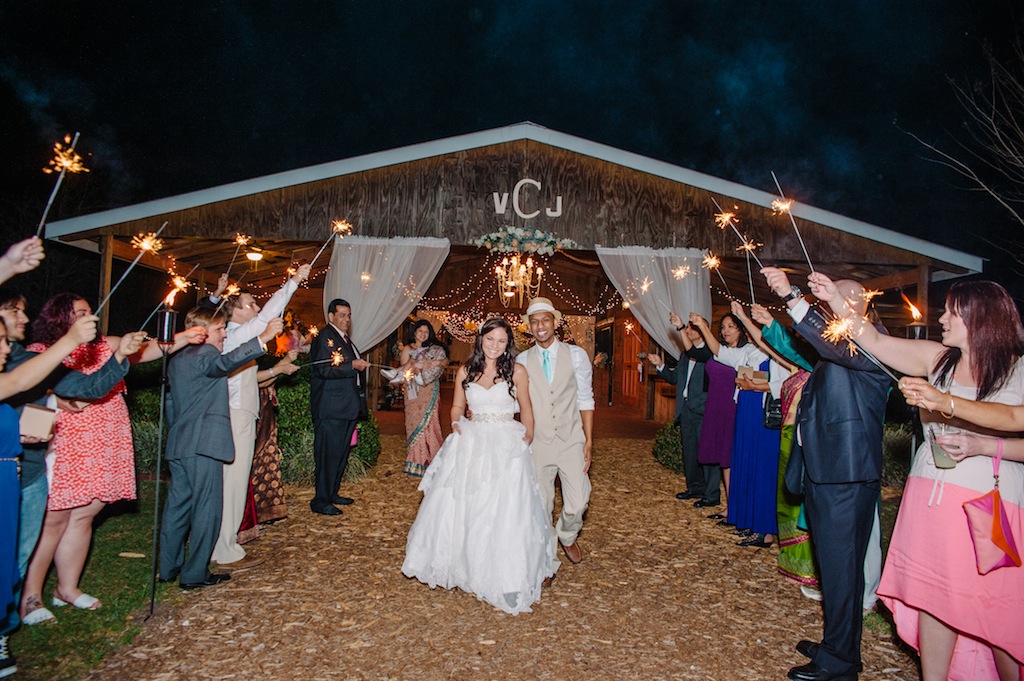 What advice would you give to other Tampa Bay Brides?
Remind yourself that this day isn't about the people, the table settings or the color of your nails. At the end of the day, you want to have a memorable marriage – one that lasts and beats the divorce statistics.
A healthy marriage starts way before "I do," so while planning a wedding is completely stressful, find ways to enjoy this season. You'll never get it again (hopefully)!
Dover Wedding Venue: Cross Creek Ranch *Preferred Marry Me Tampa Bay Vendor
Dover Wedding Photographer: 12-1 Photography
Dover Wedding Videographer: IB Creates
Dover Wedding Florist: Beautiful Floral Designs and Alta Fleura
Dover Wedding Caterer: Hungry Harry's Family Bar-B-Q
Dover Wedding Cake: Alessi Bakery
Dover Wedding DJ: Cross Creek Ranch
Dover Wedding Officiant: Pastor Tommy Kyllonen
Dover Groomsmen Suits: Men's Wearhouse
Dover Wedding Hair & Makeup: The Michele Renee Hair & Makeup Artist Group *Preferred Marry Me Tampa Bay Vendor
We are proud to have Cross Creek Ranch as a Marry Me Tampa Bay sponsor!