Michele Renee has a smile and zest for life that is unforgettable. You know when this lady walks into a room!
While her jokes, fashion style and of course amazing makeup initially draw you to her, it's her positivity and passion for helping others that really make her unforgettable.
As I read her "most memorable moment" response (see below), I thought that sounds exactly like something Michele Renee would do; help out a bride (or anyone for that matter), because they need it. I've experienced that willingness firsthand, when she helped me secure an event venue for an important luncheon, after a last-minute cancellation of the original venue, just because she saw someone in need.
When she's not collecting boxes of cereal for Metropolitan Ministries or raising money to build wells in India, Michele Renee is busy making Tampa Bay brides beautiful.
Discover how this makeup superstar's passion for beauty led to the creation of one of the top hair and makeup bridal studios in Tampa Bay, Michele Renee The Studio.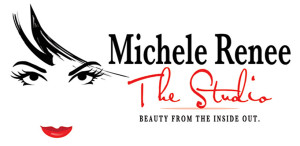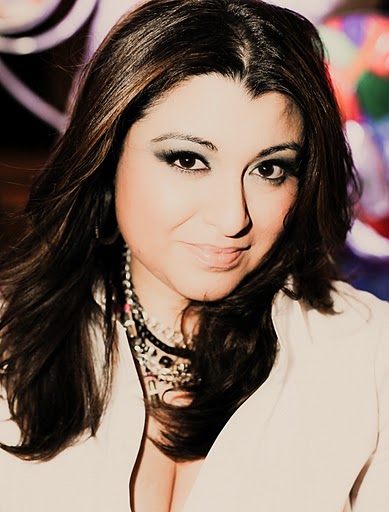 What inspired you to start your business?
I am not a #girlboss. I never have wanted to own my own business; I only wanted to share joy and create art! So, honestly my business started organically.
I was working at Glamour Shots and customers started asking me to do their hair and makeup for their weddings. Soon their friends asked me and their friends; it just avalanched. I had to get friends to help me, who also worked at Glamour Shots, and then a business just sprouted out of no where! (I really have to thank Glamour Shots for helping me realize I can actual feed myself with my art.)
What is one of your favorite things about being a wedding makeup artist?
One of my favorite things about being a wedding makeup artist is hearing other peoples' stories. Learning about their families and life is amazing.
It is amazing because no matter how different we are, religions, economic backgrounds, sexuality, or color, we all love the same.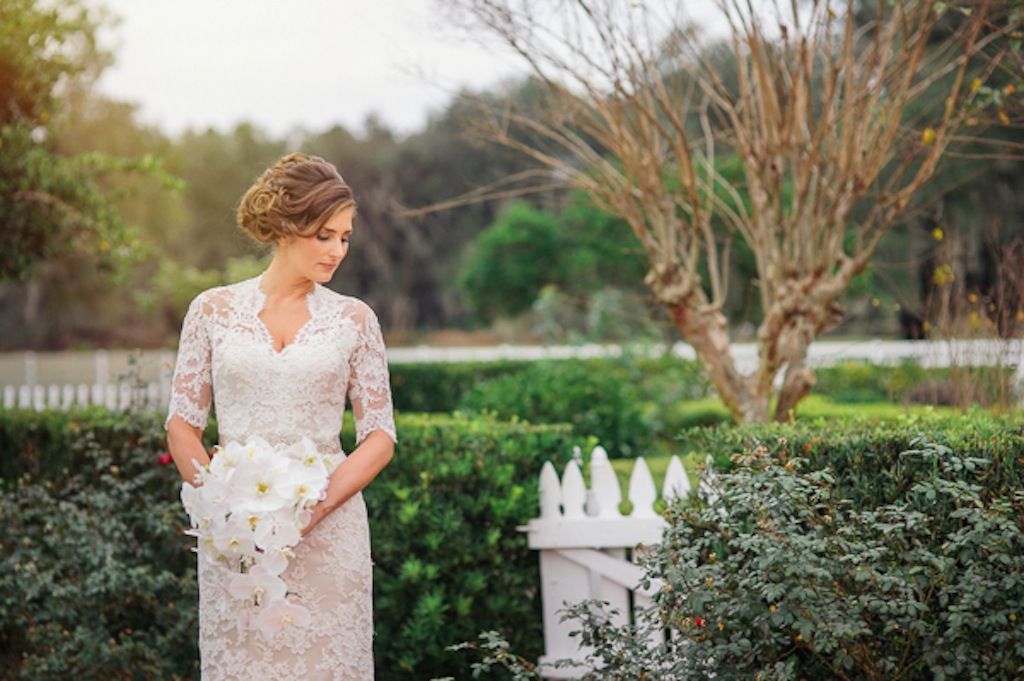 White, Gold & Black Rustic New Year's Eve Rocking H Ranch Wedding | Photo by Sunglow Photography |
Hair & Makeup by Michele Renee the Studio
Where do you draw your inspiration?
LIFE! Lately, I have been traveling for work, and I am so grateful to see other parts of this country and hopefully other countries soon!
Mark Twain has a great quote, "Travel is fatal to prejudice, bigotry and narrow-mindedness…" As I travel, I see different people, different weather, different accents, etc.
I was walking in D.C., and I saw this texture on a building and thought to myself I can recreate that texture using braids and weaving the hair. There is so much to learn by other cultures and travel.
What makes your business stand out from others in the same category?
I think Michele Renee The Studio stands out because we have been in business the longest. We have actually trained a lot of our competition even!
Michele Renee The Studio really focuses on TRAINING, working your art and being the best you can be. We are constantly looking for models, so our new artists can get real life experience before they work weddings.
Consistency, customer service, knowledge and structure is core of our business. Also, I think everyone should have the luxury of someone coming to their hotel room for their wedding, so I like to keep our prices affordable and with value.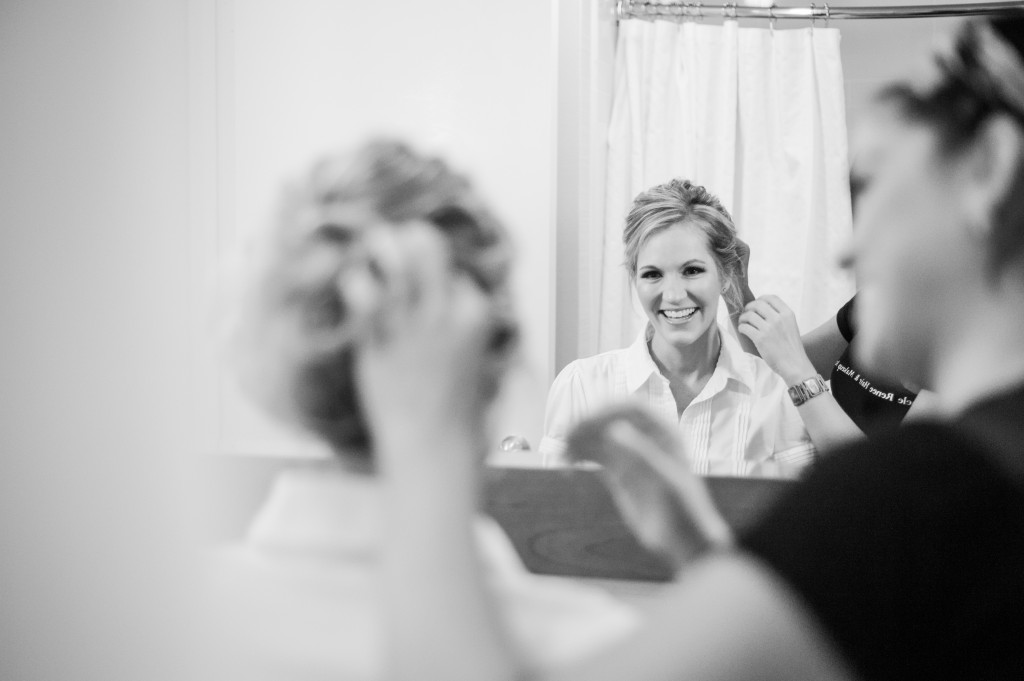 Purple & Silver Downtown Tampa Wedding – University Club of Tampa | Photo by Life's Highlights |
Hair & Makeup by Michele Renee the Studio
In your opinion, what is a MUST HAVE at every wedding?
A Partner! The flowers, dress, food, dj, etc. is all important, but the most important thing to have is your friend and lover waiting at the aisle for you.
What is one of your most memorable moments as a wedding makeup artist?
When I first started doing hair and makeup, the war in Iraq was still going on. One of my bride's sister, who was in the military, was able to come at the last minute and was flying into Orlando for Atlanta the morning of her wedding.
Well, the maid-of-honor's plane was delayed and the bride asked EVERYONE to pick up her sister, but for some reason no one could! Well, I just got a brand new GPS (they were new back then) and I thought, I can do it!
Me and two other artists picked up her sister and did her hair and makeup in the car. We sped up to the venue almost as she was walking down the aisle and her sister was able to be present. The best thing about it was the father-of-the- bride thanking us in uniform holding back tears. That moment "paid" for our services a million times over.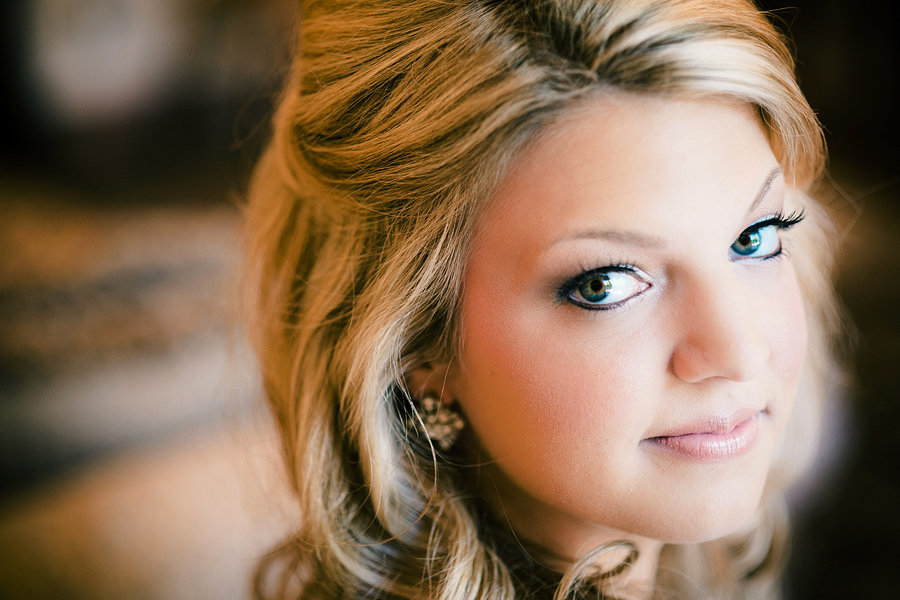 Champagne and Peach Powel Crosley Estate Wedding | Photo by In True Colors Photography |
Hair & Makeup by Michele Renee the Studio
What is one thing most brides would be surprised to know about you?
I am ashamed to admit this, but I don't wear makeup everyday. I feel like makeup is for special occasions and women are even beautiful without it!
What is one of your passions, non-wedding related?
Seema Patel, Megha Kothur, Theres Cole-Hubbs and myself founded a charity called I DO good charity. We raise money for bore wells in India, support breast cancer awareness and consistently donate to local charities throughout our community.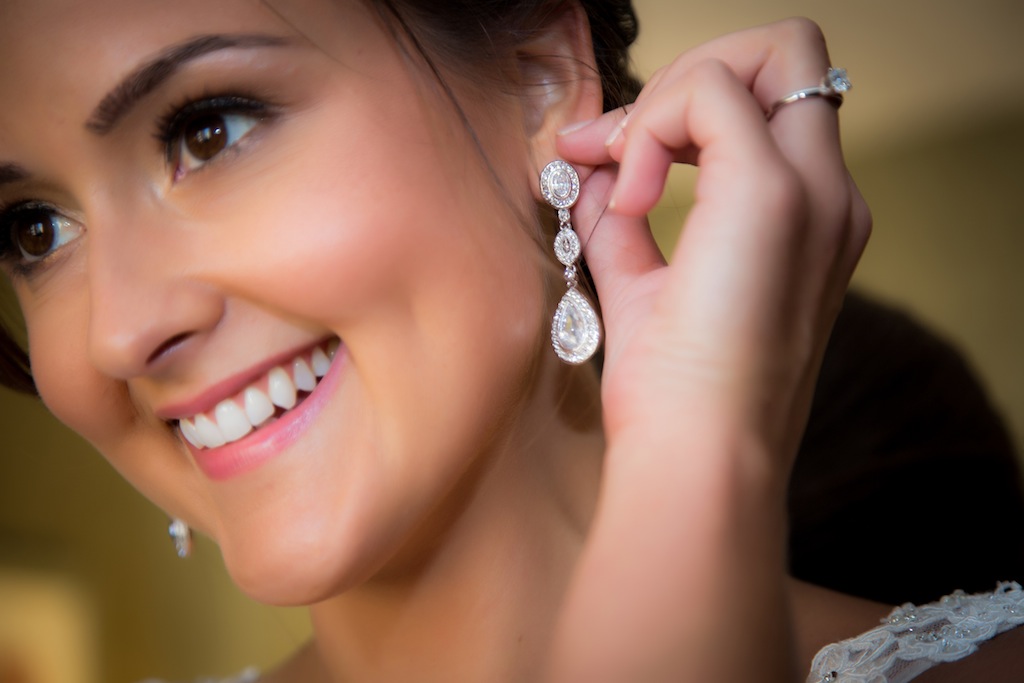 Vintage Gold, Champagne, and Ivory Downtown Tampa Wedding – Floridan Palace | Photo by Shakespeare Photography |
Hair & Makeup by Michele Renee the Studio
What are you most excited about for 2015?
I am excited about being a better person and helping as many people as I can. Whether it is brides with hair and makeup, my artists with learning their art and making a good living, my Mom, or helping others across the world with my charity Water for India, I just want to improve the space around me.
What is the best piece of advice you can give to a bride who is searching for a makeup artist?
Make sure you feel comfortable with them. I love it when I feel like my brides are my friends.
There have been many times when I have had to help my brides past makeup duties, such as change a diaper, drive them to the venue or sew a button.

View more Michele Renee The Studio Weddings
Facebook  | Pinterest | Reviews