Tampa couple Caroline and Brian met one Spring evening while attending a Alkaline Trio concert.
"A group from the Tampa/Orlando area decided to get together before the concert, but Brian and I were the only ones who ever found each other. Since we were both attending the concert alone we decided to continue hanging out that night," Caroline explained.
The pair stayed in touch throughout the summer, and by the following year, Caroline moved from Deland, Fl to Tampa to be with Brian.
After five years of dating, Brian proposed while the couple were visiting Key West during a Caribbean cruise.
"I wanted to do all of the touristy things, including taking a picture at the southernmost point," Caroline said. "Once it was finally our turn to take the picture, I got up to the buoy and posed. Brian said, 'No, I have a better idea,' and when I turned to look at him he was on one knee. I was completely in shock."
Since the couple are both from the West coast of Florida, St. Petersburg was an ideal spot for in-state wedding guests, as well as a vacation spot for the out-of-towners.
Before she was even engaged, Caroline had stumbled across downtown St. Pete wedding venue NOVA 535 Unique Event Space and knew it was the spot for her dream wedding.
"Having a love for art I wanted to get married in an art museum," Caroline explained. "I knew NOVA 535 would be our venue to second I saw it. It was the perfect size and fit the dream in my head."
The bride chose a purple, teal and royal blue peacock-themed wedding in honor of her mother.
"My mother's maiden name is Peacock and those are also my favorite colors," the bride explained.
To go along with her modern wedding theme, Caroline chose simple centerpieces as to not overshadow the natural decor of her St. Petersburg wedding venue.
Looking back, Caroline's most memorable wedding day moment came during her first dance.
"Neither Brain, nor I, are dancers, so we had taken lessons and done lots for practicing. Although we followed the dance moves we had learned, we weren't thinking about making them perfect or stepping on each other's feet; everything seemed to fall into place," the bride reminisced. "It was this moment that the stress of the wedding melted away and we could really enjoy being a married couple. At one point, Brian started to tear up from happiness."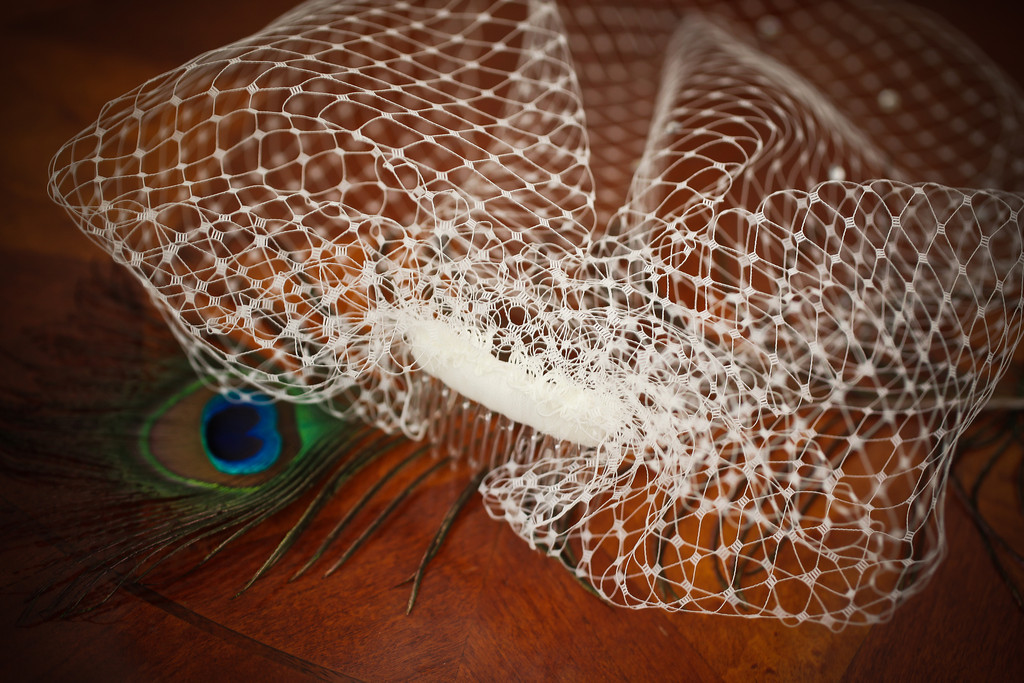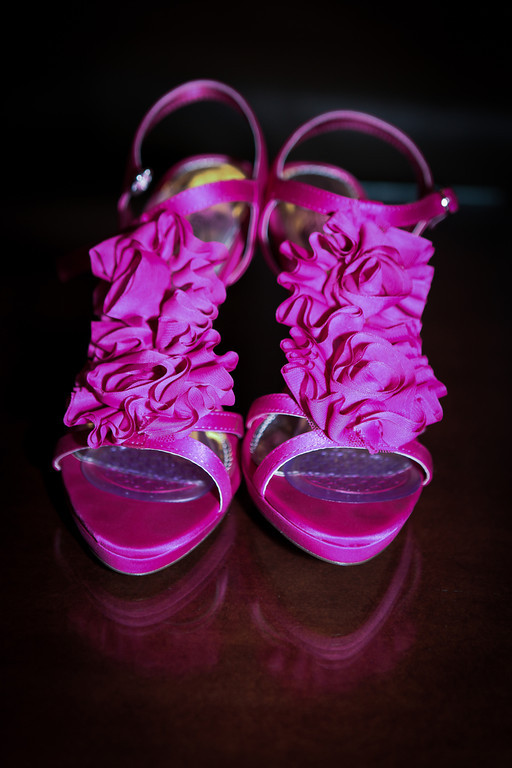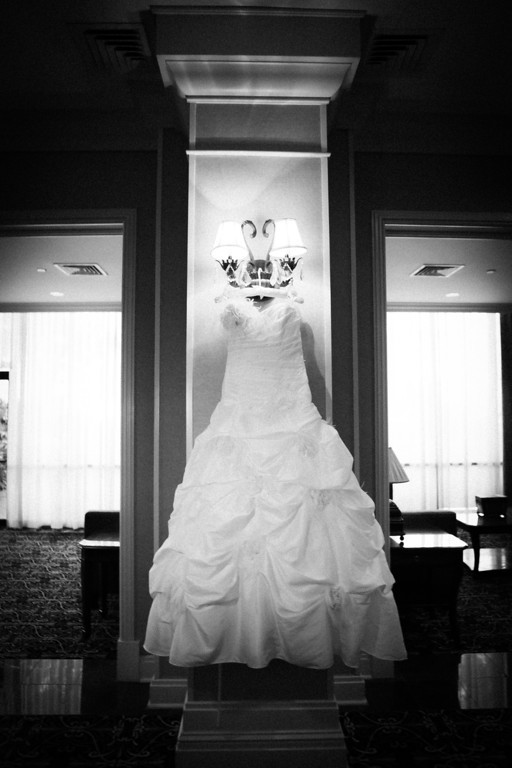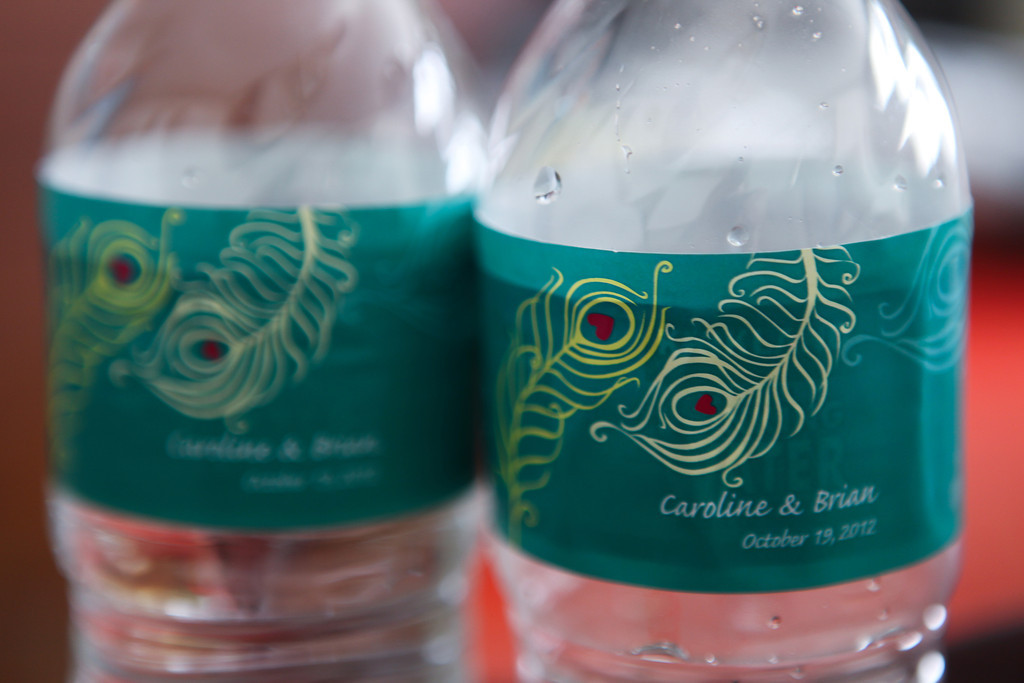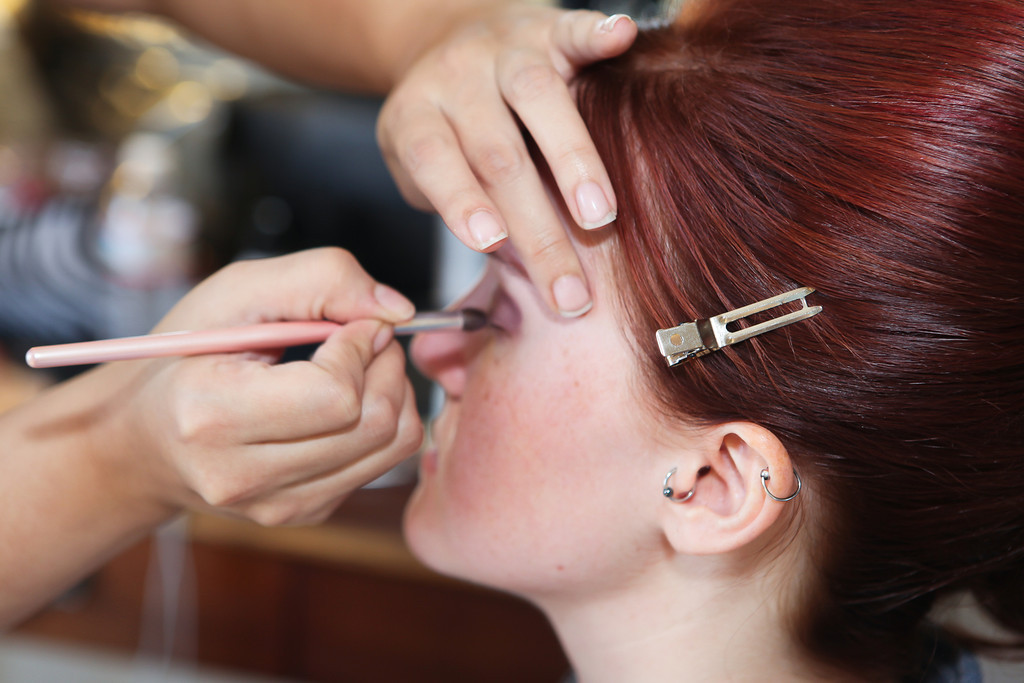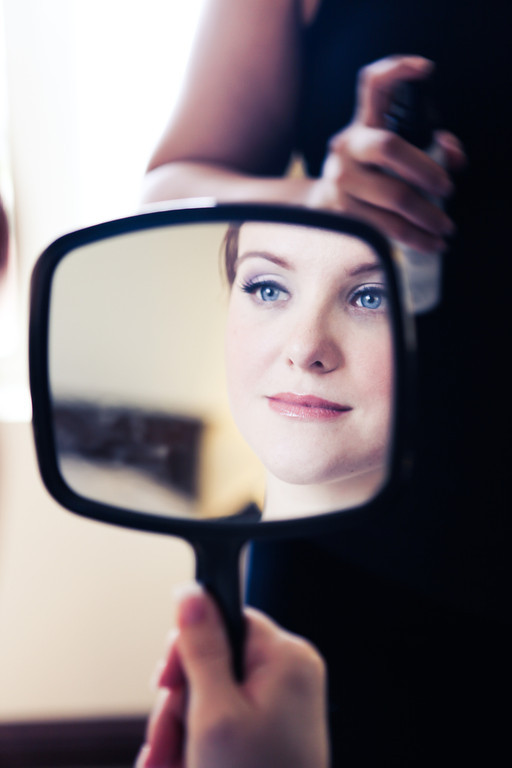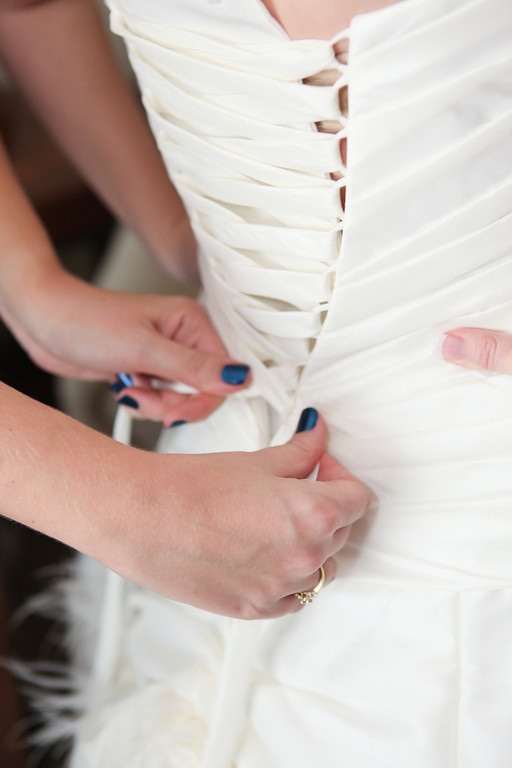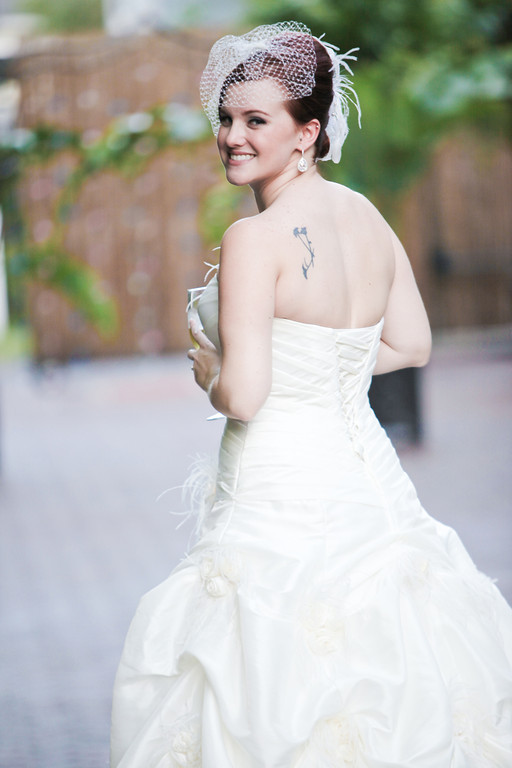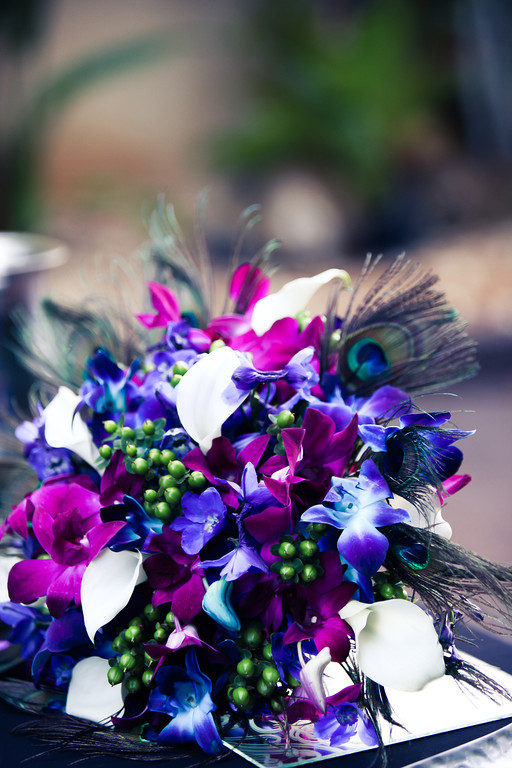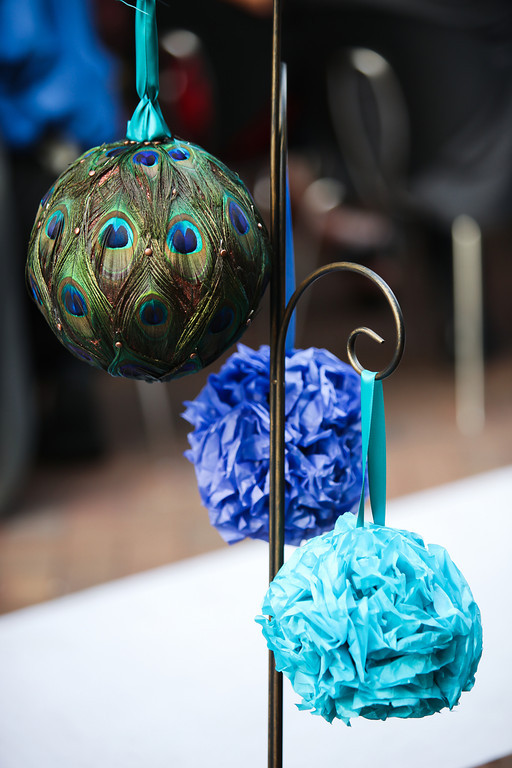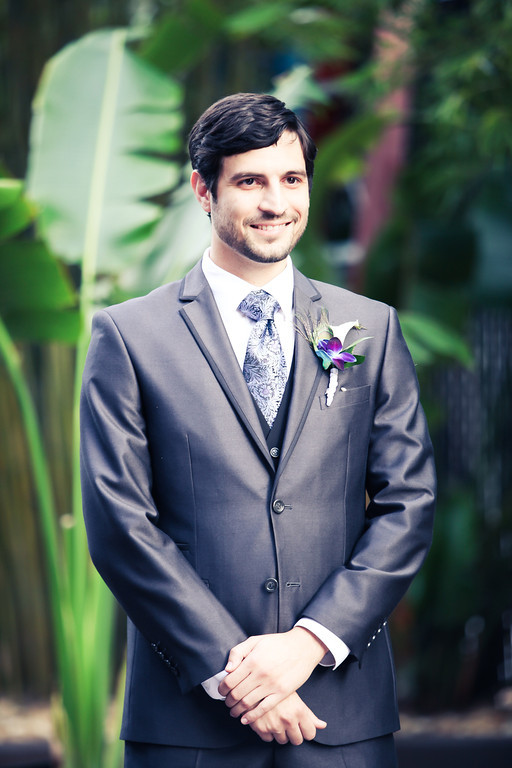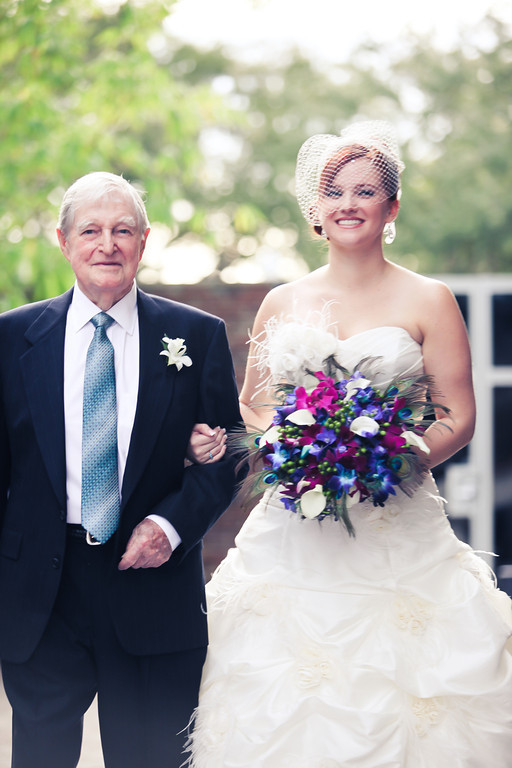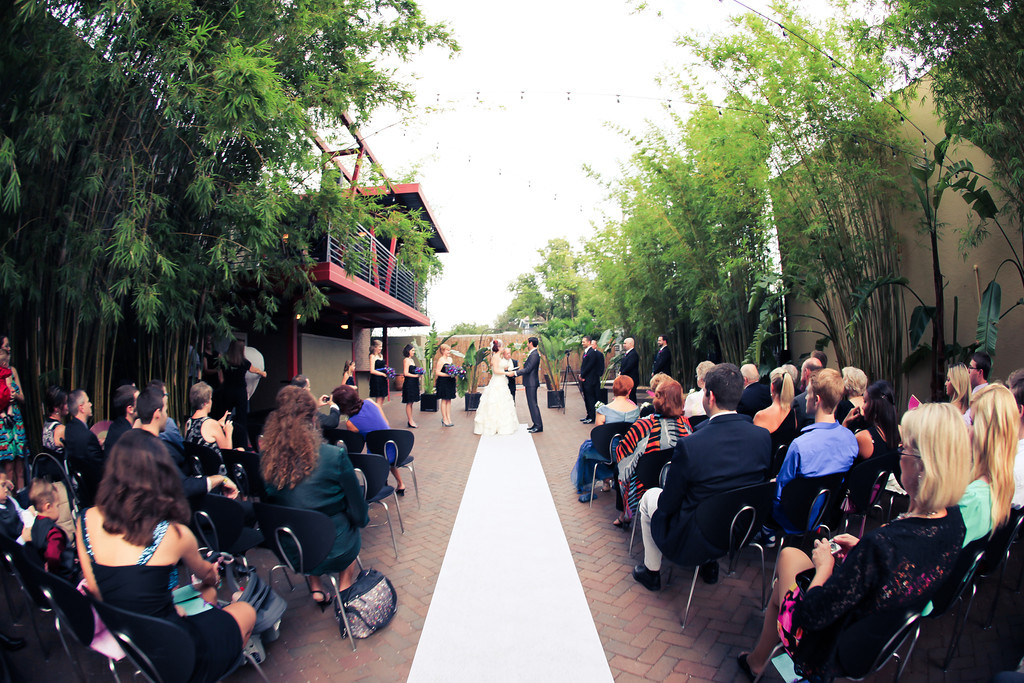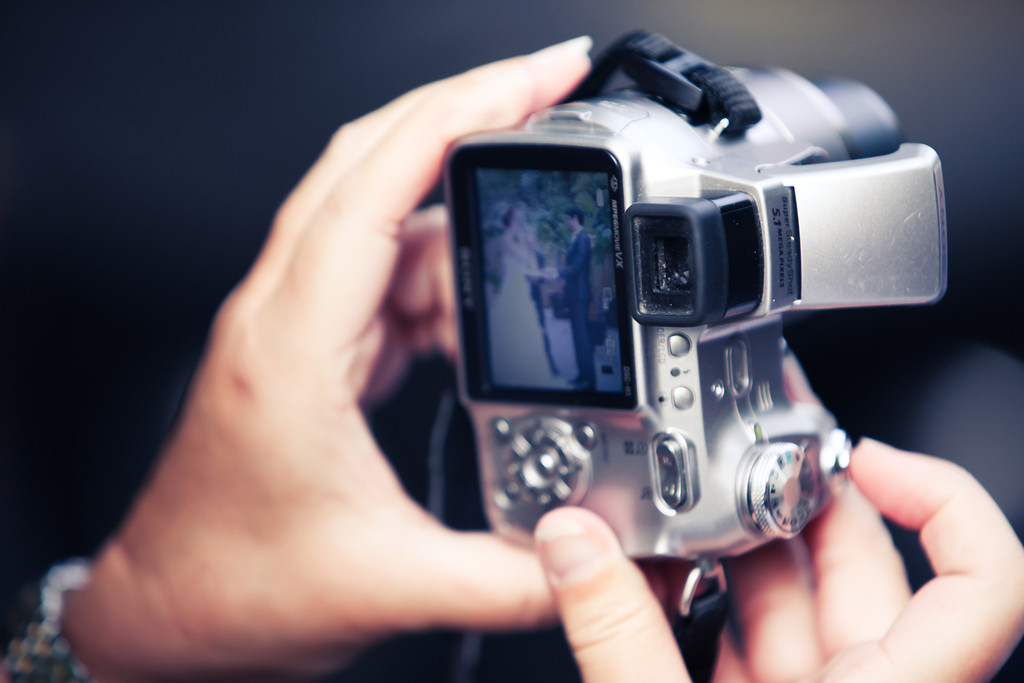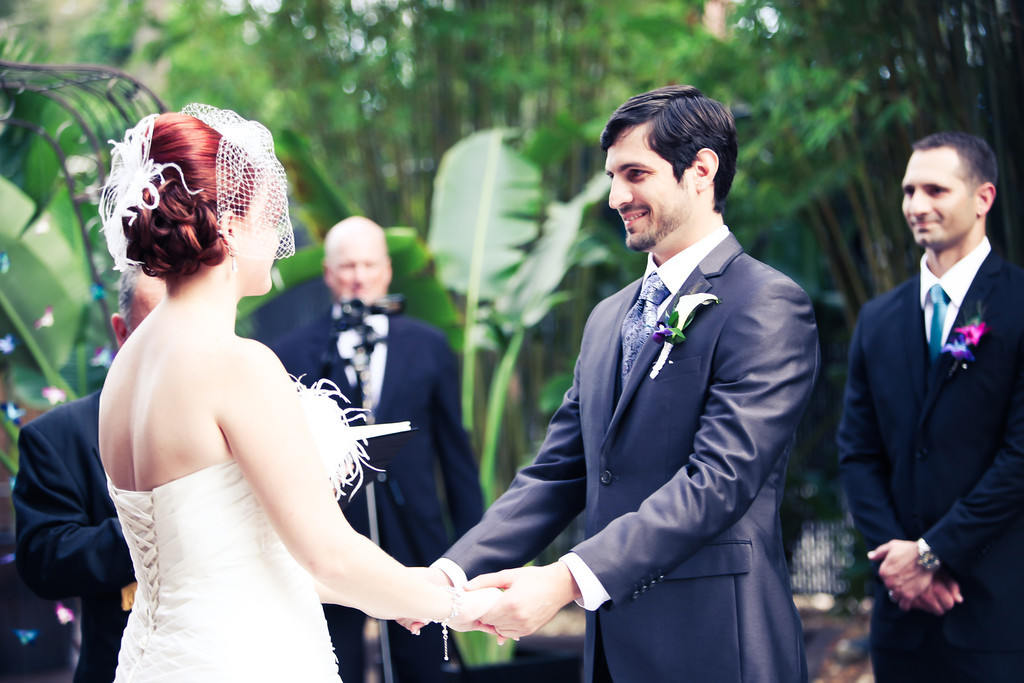 The ceremony was written by us and the music we used was everything we liked, not the traditional wedding music.  Brian came out to a song by Bright Eyes, the bridesmaid came down to Regina Spektor, and I walked down the aisle to Sigur Ros.  To top the ceremony off we walked out to a song by our favorite punk band, Alkaline Trio. – The Bride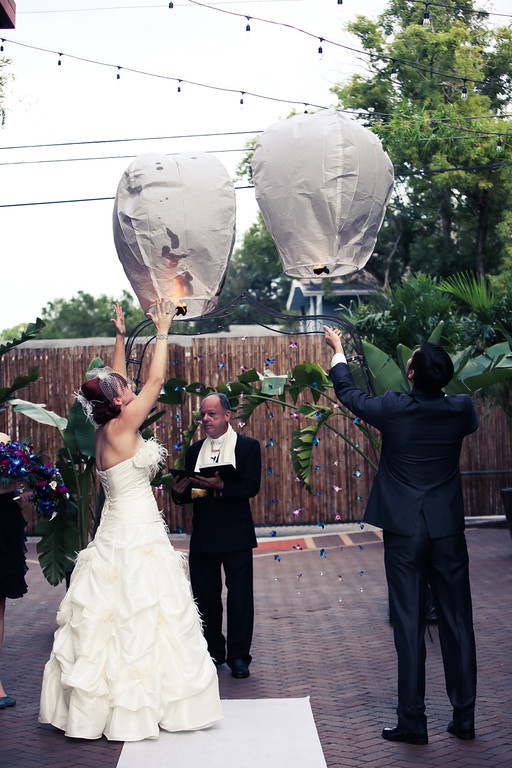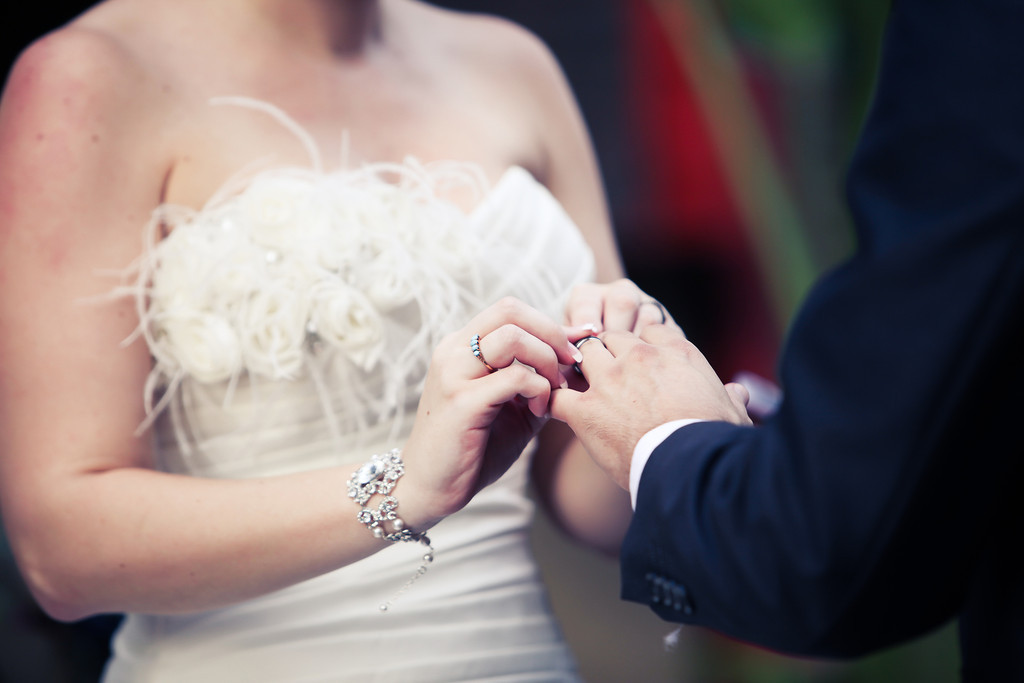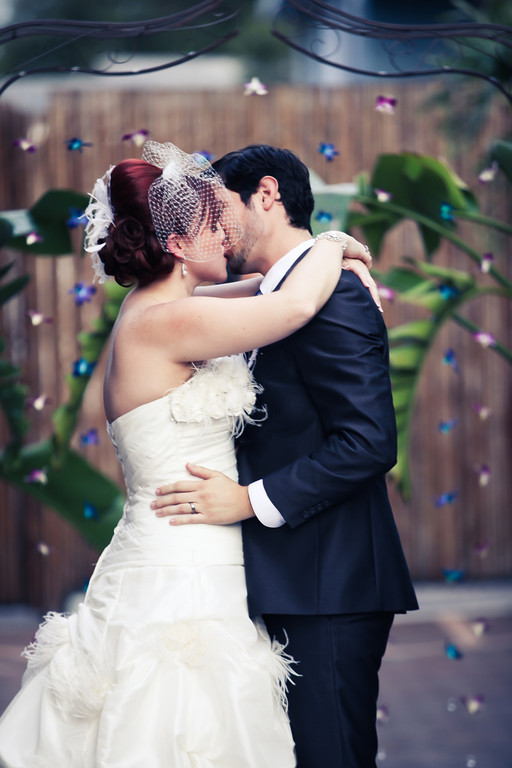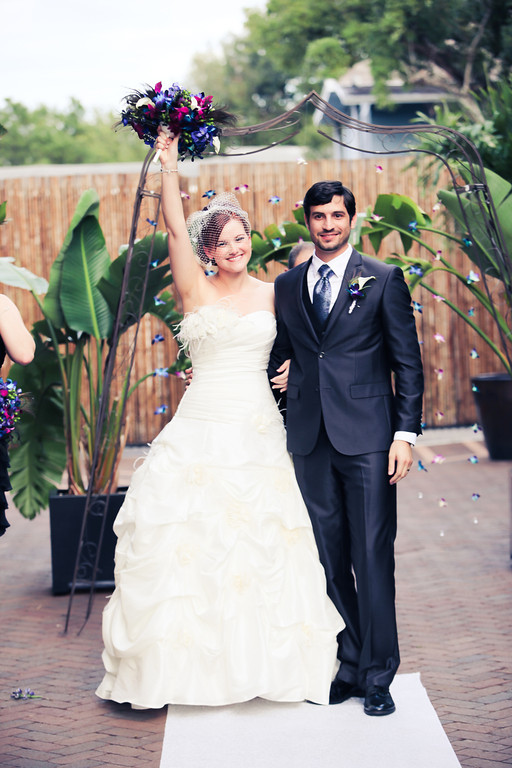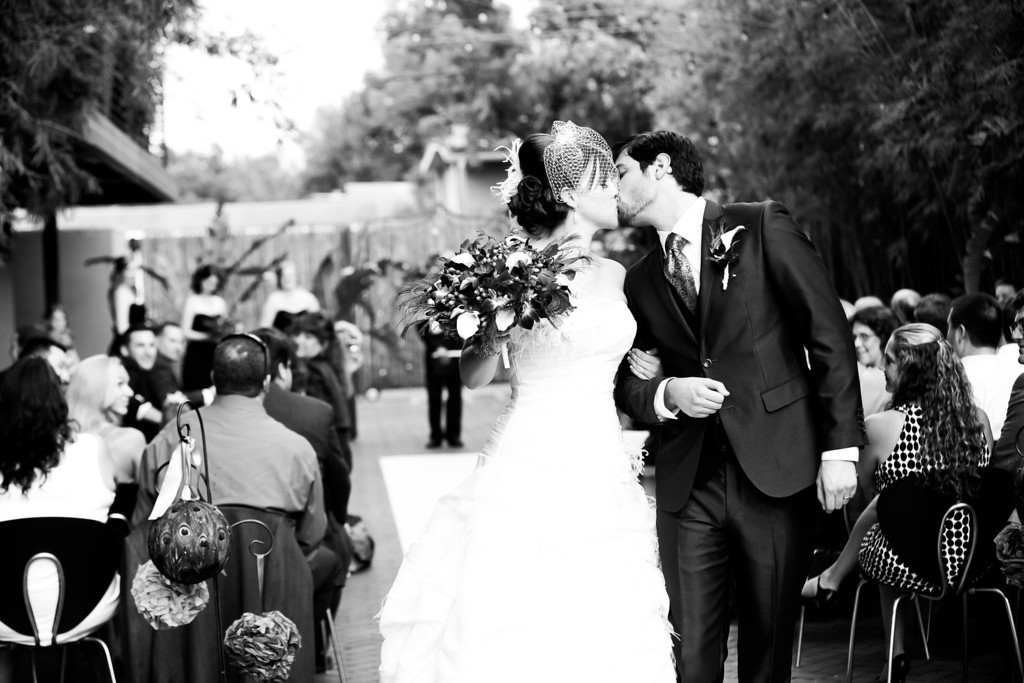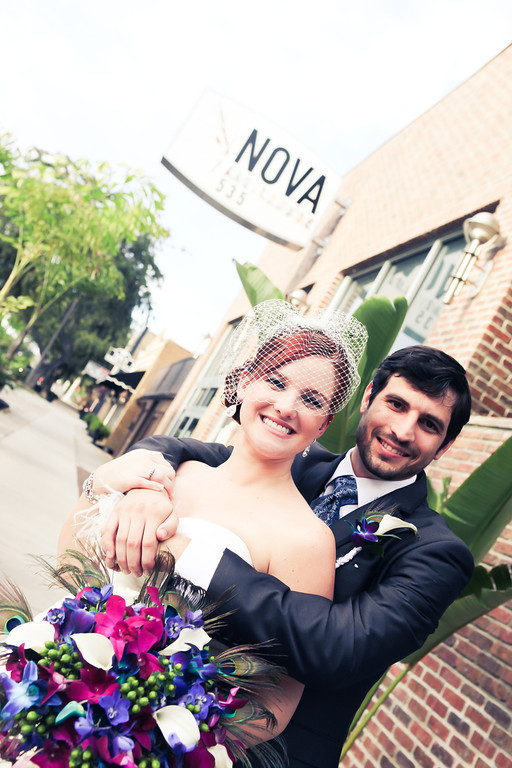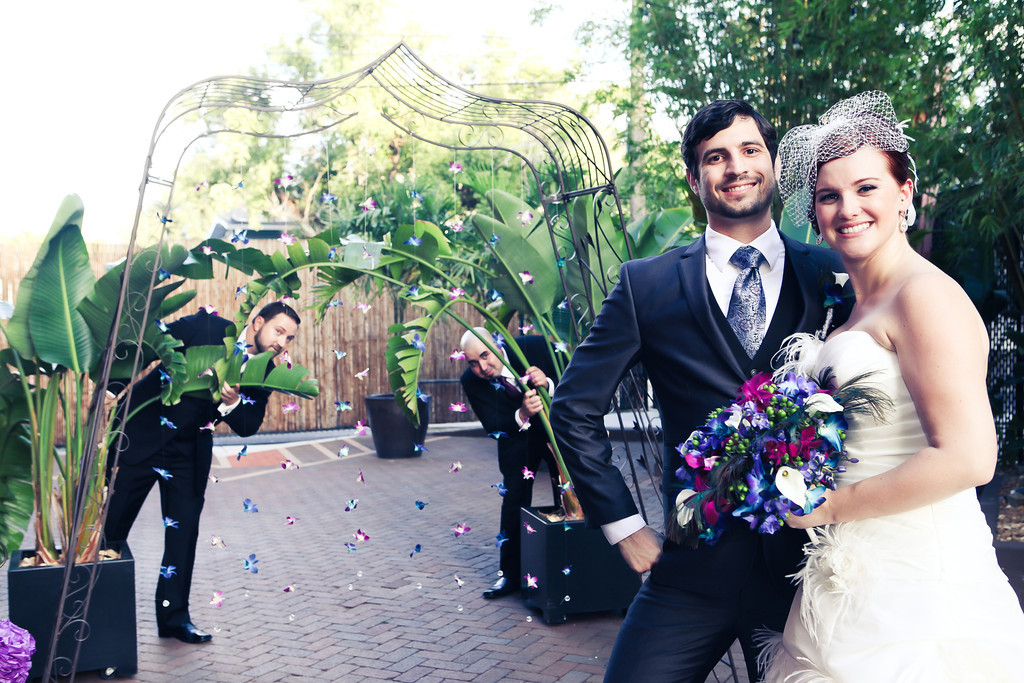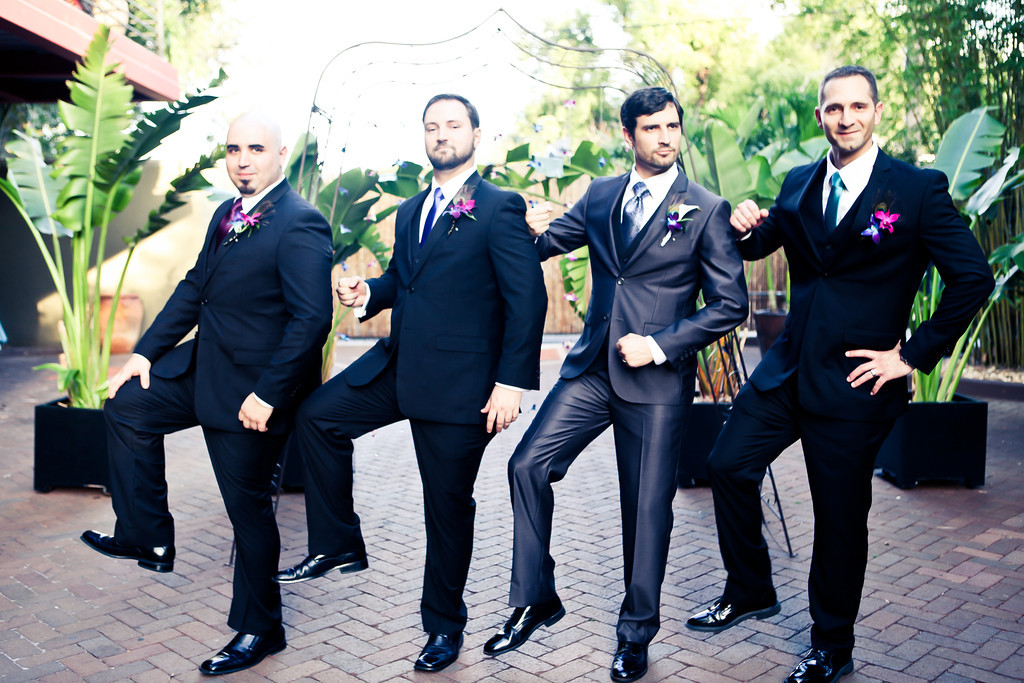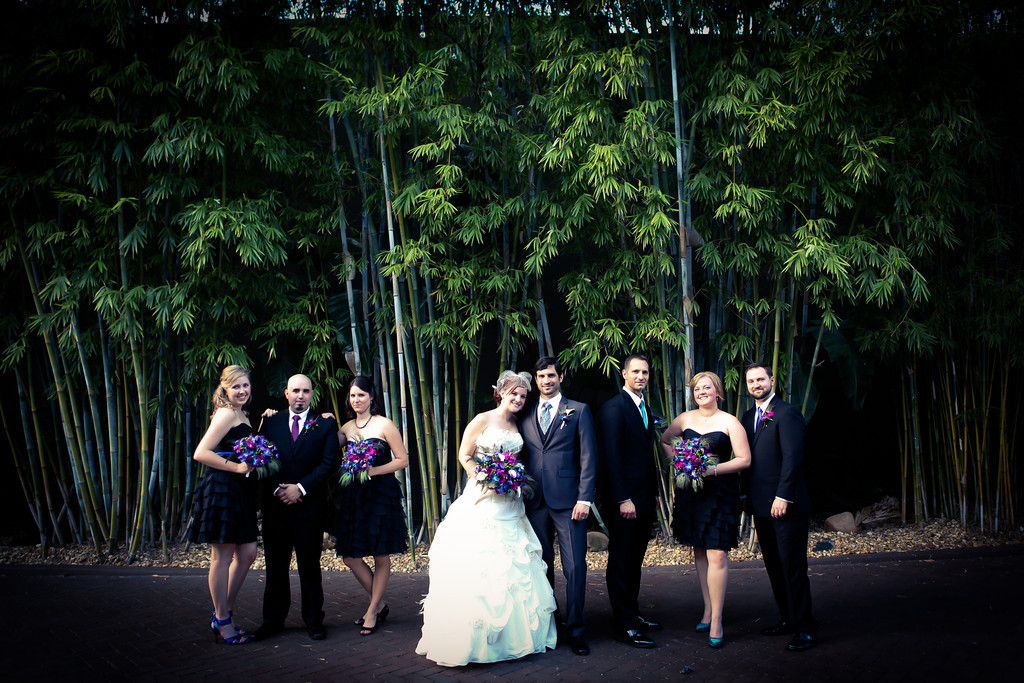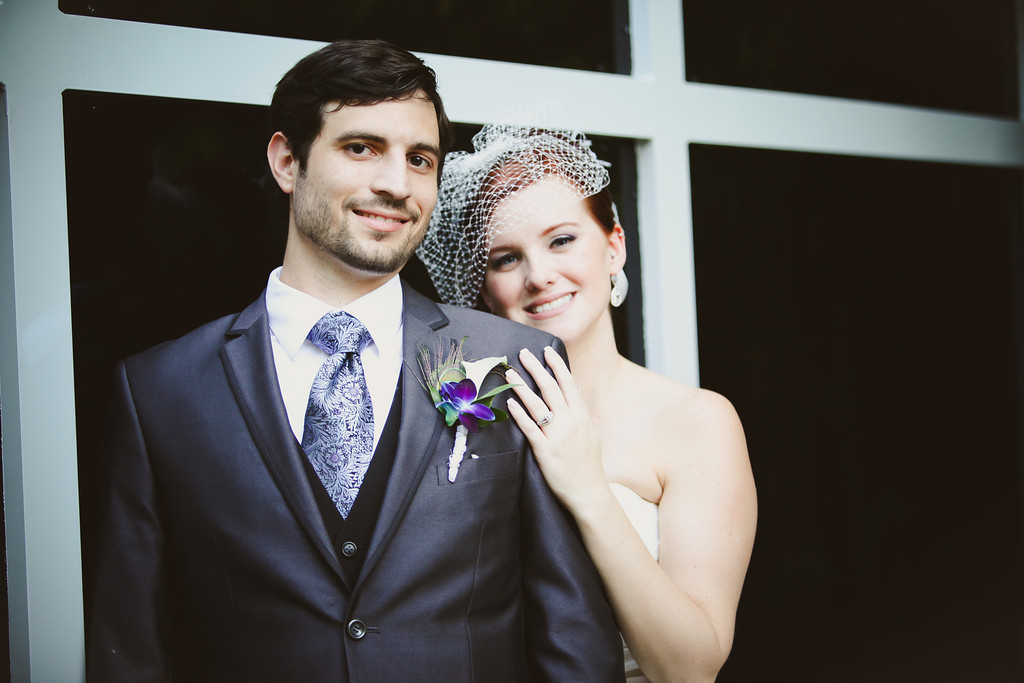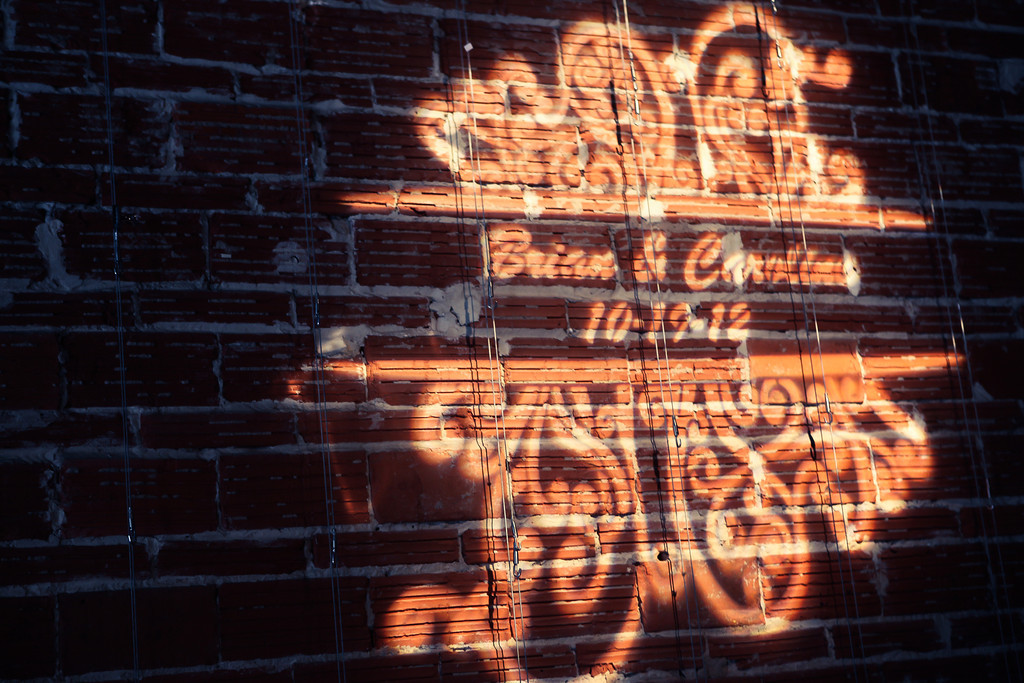 NOVA 535 is unique! There is no other venue like it.  I loved all of the art on the walls, the exposed brick, and the hard wood floors…the whole look! – The Bride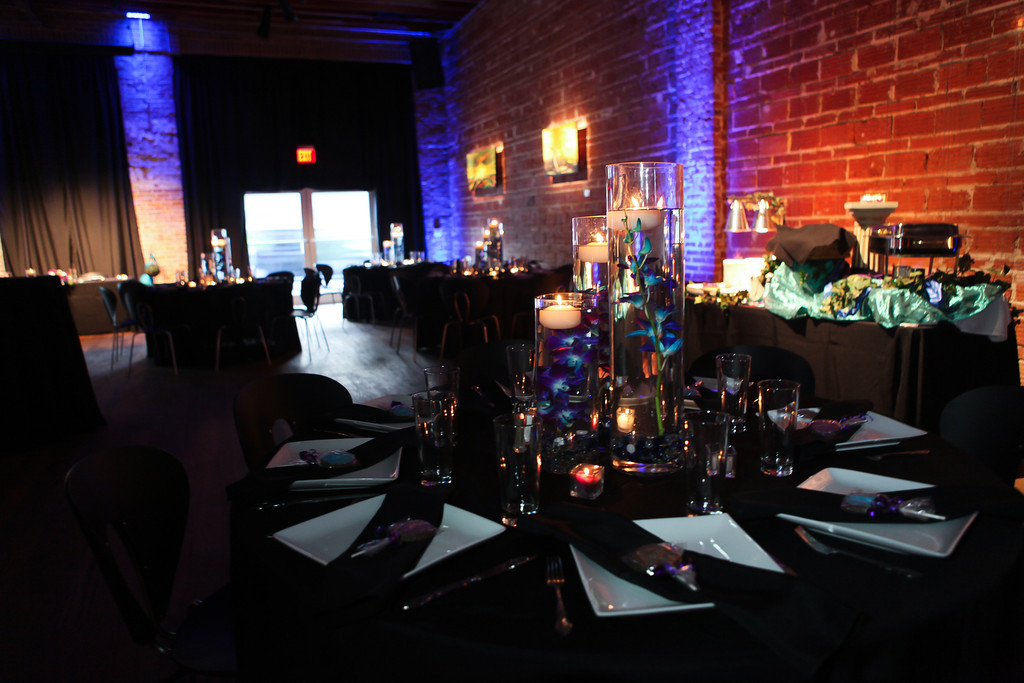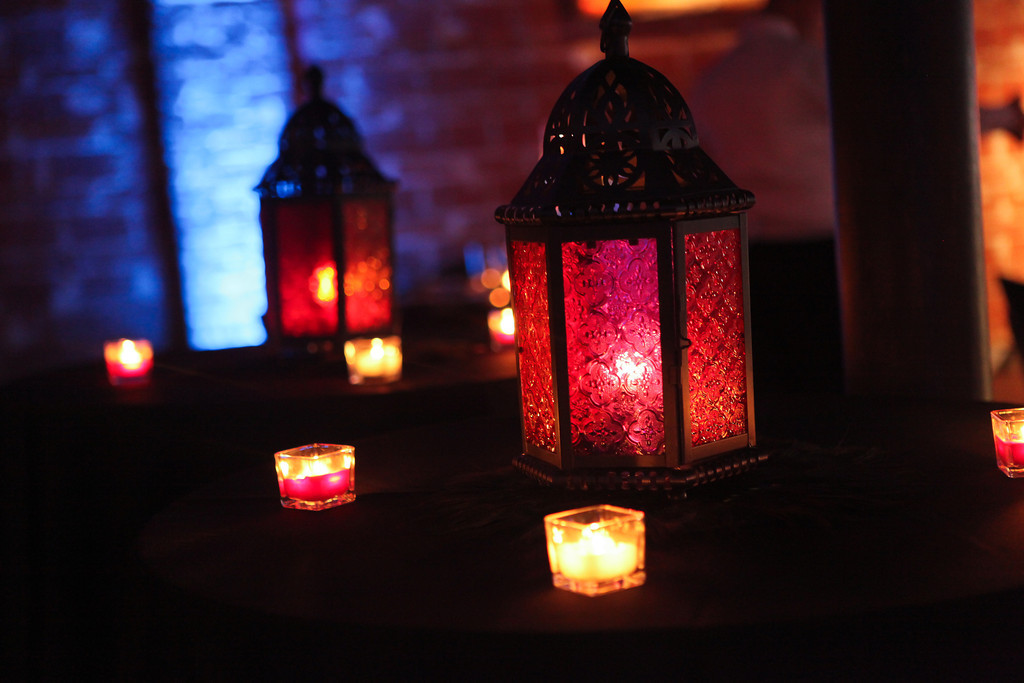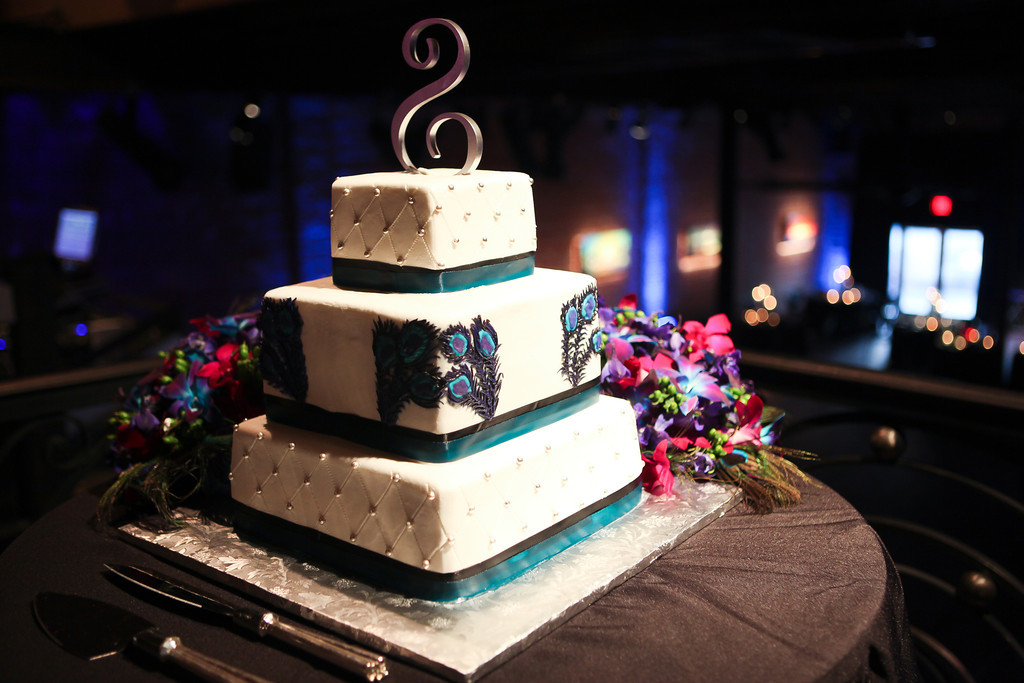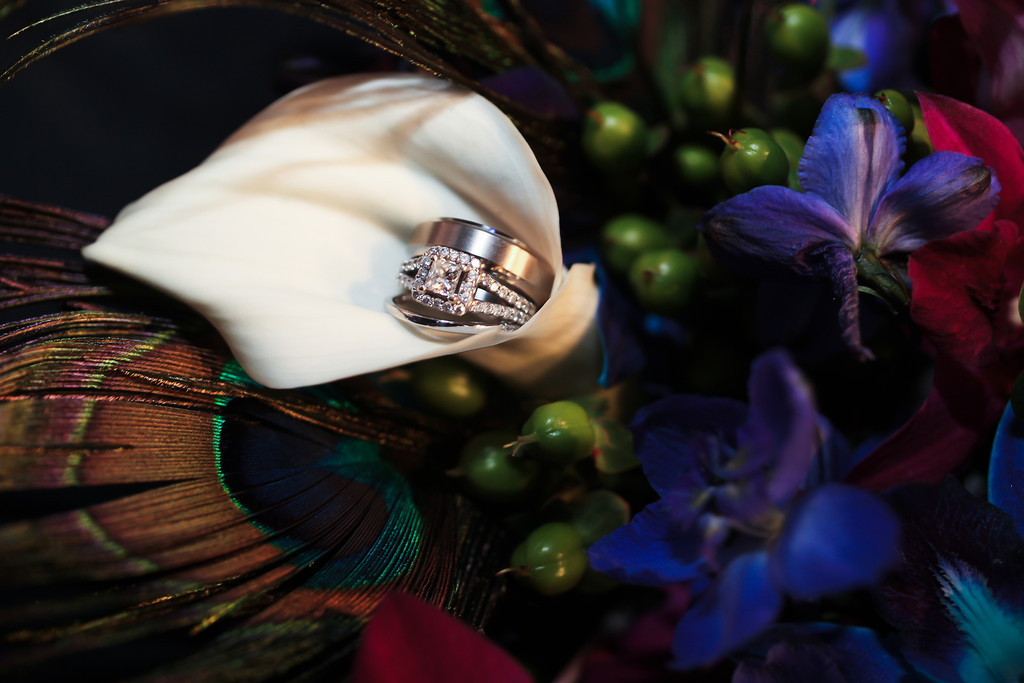 My mother's maiden name is Peacock and purple, teal and royal blue are also my favorite colors. – The Bride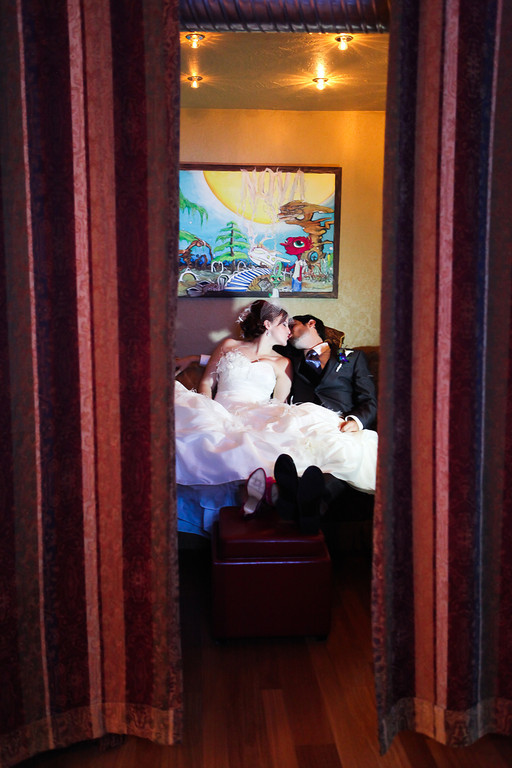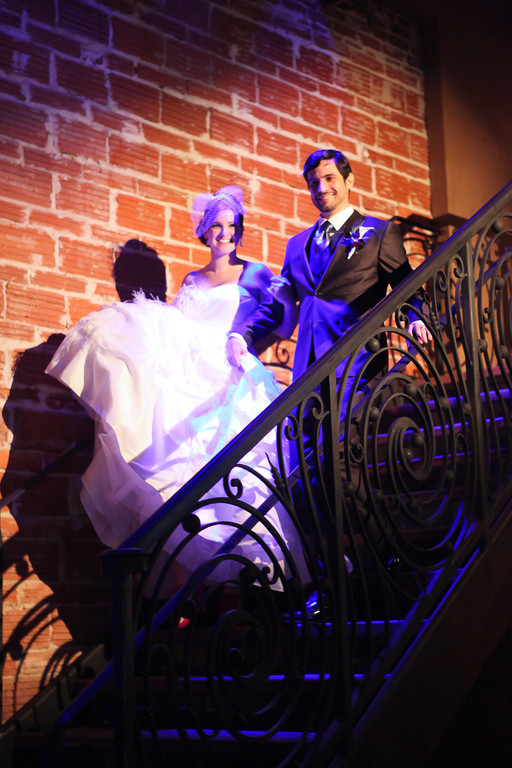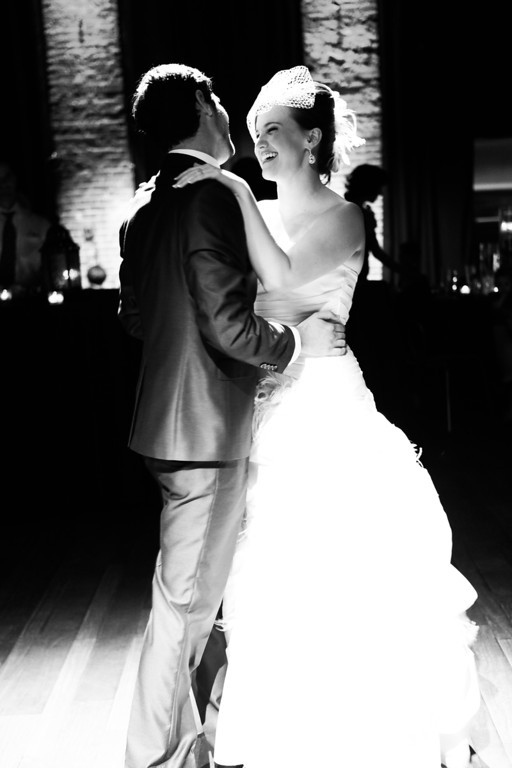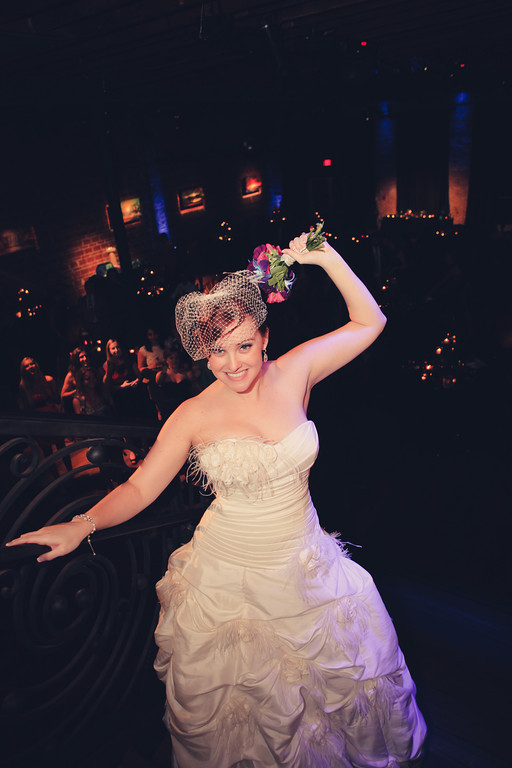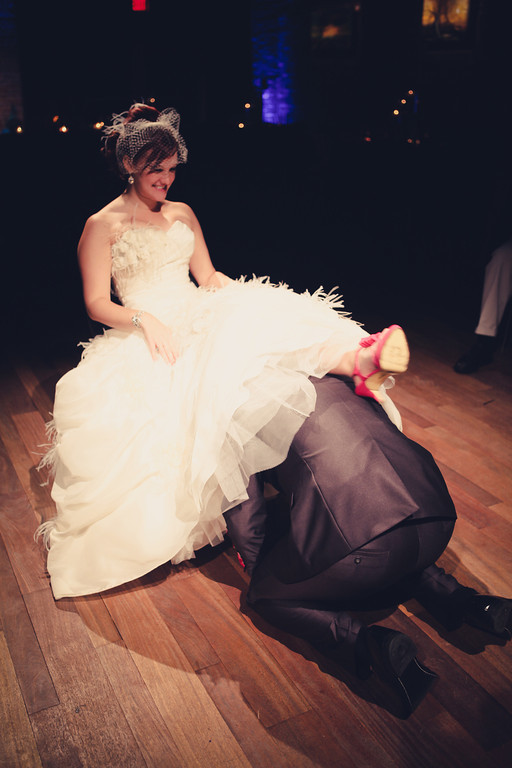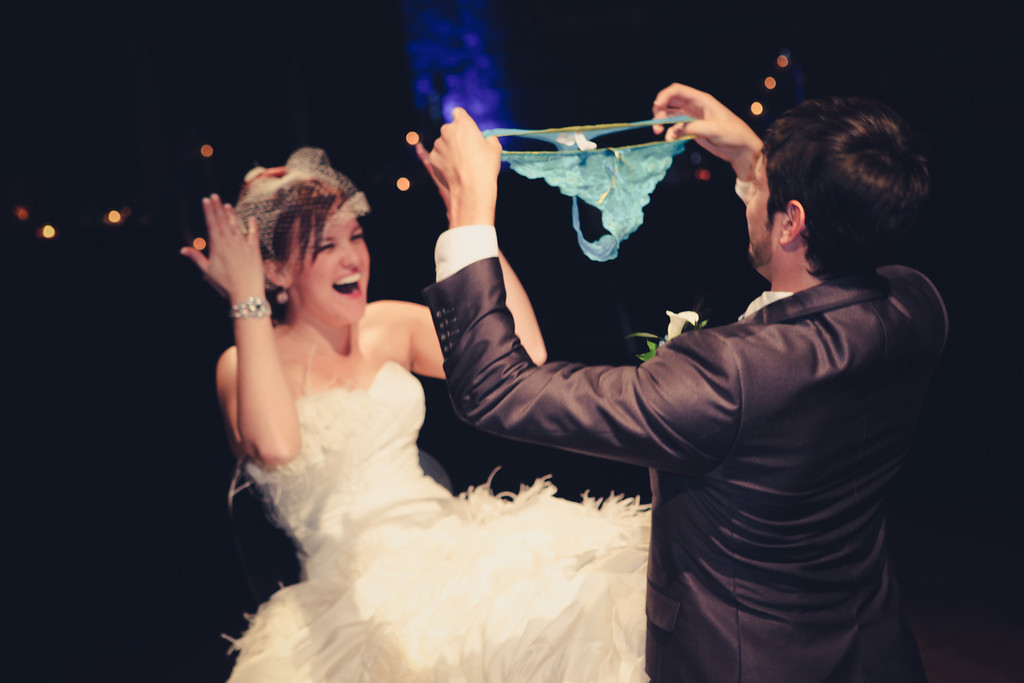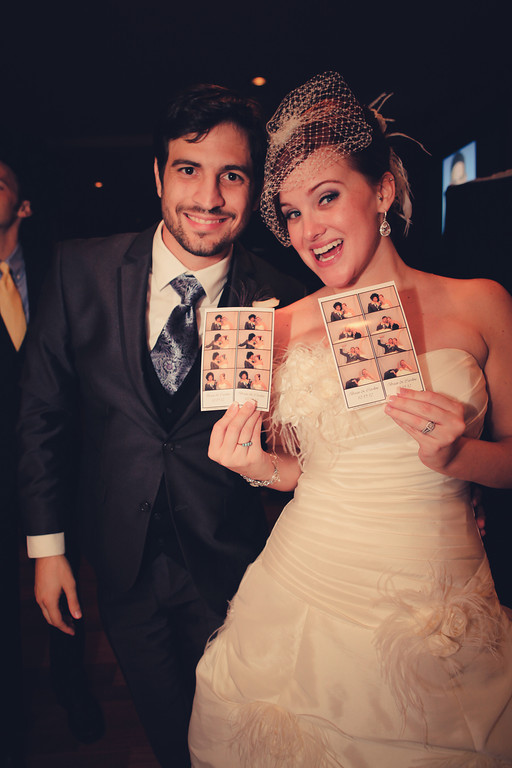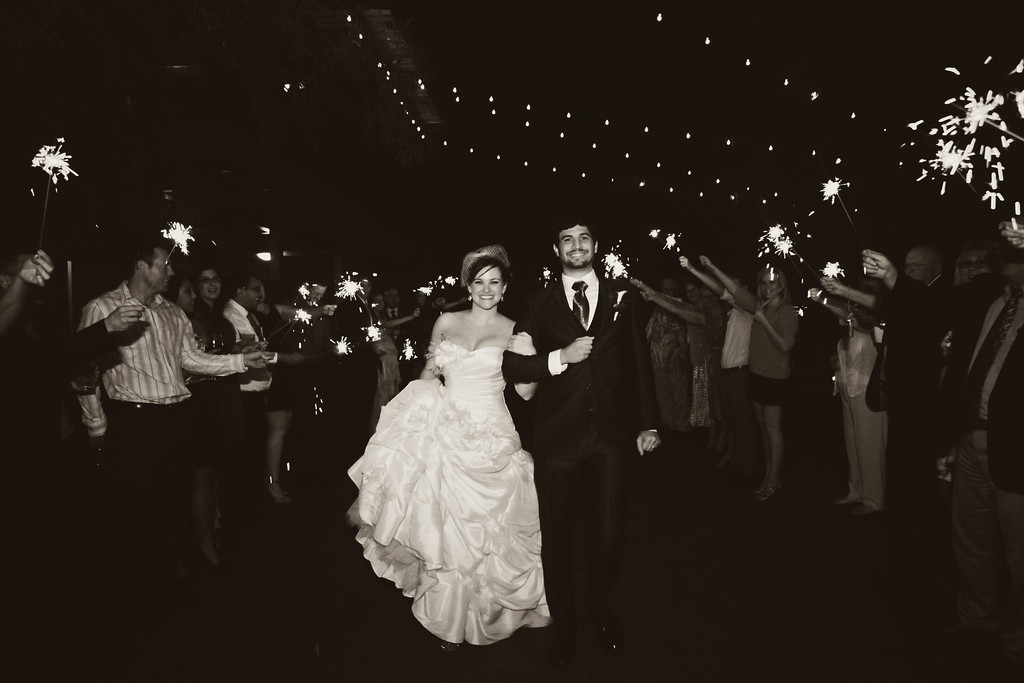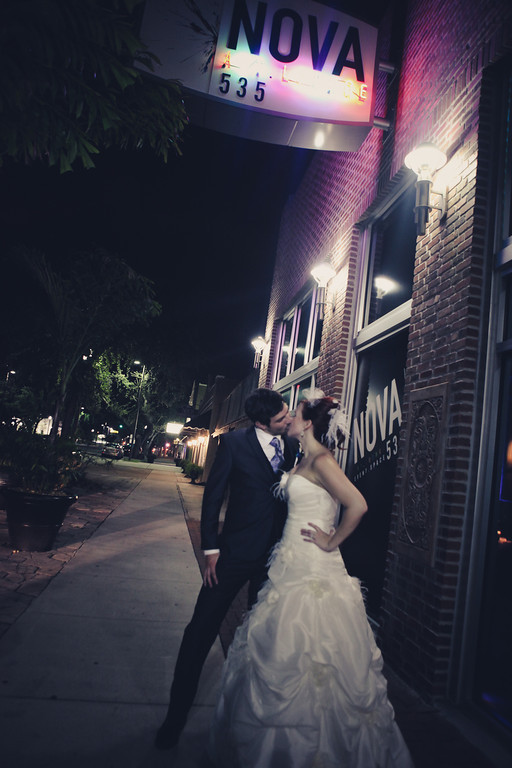 What advice would you give to other Tampa Bay Brides?
The stress of planning a wedding can be enormous so try to find a venue and vendors that can either do double duty or will supply multiple items. NOVA 535 had everything from china and chafing dishes to vases and centerpieces and this saved me a lot of work and stress.
St. Petersburg Wedding Venue: NOVA 535 Unique Event Space
St. Petersburg Wedding Photographer: VRvision Photography
St. Petersburg Wedding Officiant: Cherished Ceremonies – Angel Rodriguez
St. Petersburg Wedding Florist: Flowers by Design
St. Petersburg Wedding Caterer: Delectables Catering
St. Petersburg Wedding DJ: DJ Jay
St. Petersburg Wedding Invitations: Invitation to Paper (Naples, FL)
St. Petersburg Wedding Hair & Makeup: The Michele Renee Hair & Makeup Artist Group
We are proud to have NOVA 535 Unique Event Space as a Marry Me Tampa Bay sponsor!

Now through 7/23/2013 up to 25% Off Wedding Invitations and Reception Stationery, use code 25WEDJULY.