Facebook is a funny thing. It can reconnect you with your people you barely knew and start a brand new relationship. Although Tampa couple Denise and Andres were in the same graduating class in high school, they rarely spoke. But 12 years later the two became "friends" on Facebook, which both were pressured by family and friends to join.
"We began to email back and forth. I let him know I lived in Texas but would be moving back to Tampa in July," Denise reminisced. "It's so funny that he used to sit right behind me in school and yet it took me moving all the way to Texas for us to talk. It really is all about timing. As soon as we exchanged phone numbers, we both closed our Facebook accounts (as we never truly wanted to be on there in the first place) but thankfully it served its purpose."
Denise made her way back to Florida just a few months after her and Andres started their relationship, and just two days after her arrival he created a scavenger hunt for her that ended in a marriage proposal. In less than two weeks the pair were at the courthouse saying their "I do's."
"We went to the courthouse and got legally married before we moved in together, because we're old-fashioned and primarily because of our beliefs and convictions. We then began to calmly and slowly plan our wedding," Denise shared.
Since fall is their favorite season Denise and Andres decided on an autumn-themed wedding. Religion also played a major role in the wedding planning. "Our faith is what guides our lives and the most important part for us was that the Lord receive all the glory and honor for how He brought us together," the bride said.
The couple wanted a "beautifully landscaped" Tampa Bay wedding venue with "a lot of charm." They chose Brooksville country club Southern Hills Plantation Club. "This venue is so breathtakingly beautiful and perfect – especially for a small, cozy, romantic, intimate wedding, which is what we wanted and had," Denise shared. "The staff is also phenomenal! They bent over backwards throughout our wedding and attended to all of our guests as if they were royalty."
On the recommendation of their Brooksville wedding planner, Weddings by Georgia, the pair hired Brooksville wedding florist Northside Florist. "Kathy was fantastic! I emailed her pictures of what I wanted for our Fall/Autumn themed wedding and she brought our vision to life in an even more beautiful way than I could have anticipated. My bouquet brought tears to my eyes – absolutely stunning!" Denise gushed.
To assist in the decor, Delite Entertainment provided the reception uplighting and drapery, as well as the wedding music. "My husband and I had concerns about hiring a DJ as we had a very specific vision and requests. Our wedding was extremely intimate (only 40 guests.) Our request was that we wanted only joyful, lively Christian music to be played, along with a few old classics. We thought this would not be possible but Eladio assured us that an elegant evening full of praise and worship would not only be possible, but would be beautiful. We are so thankful to him for going above and beyond to work with our vision AND our budget."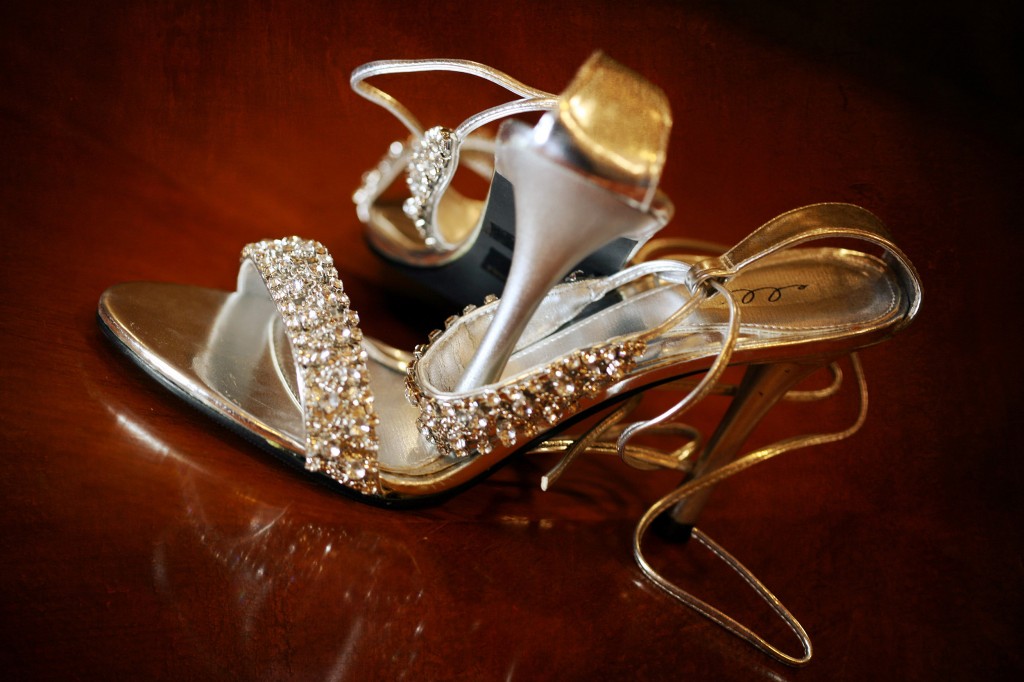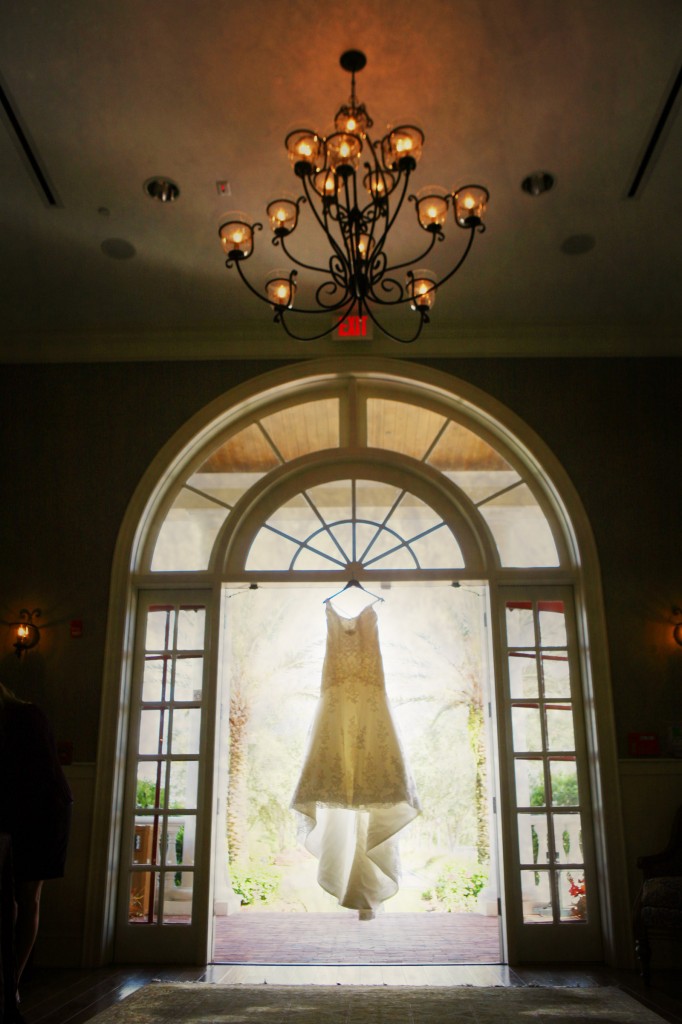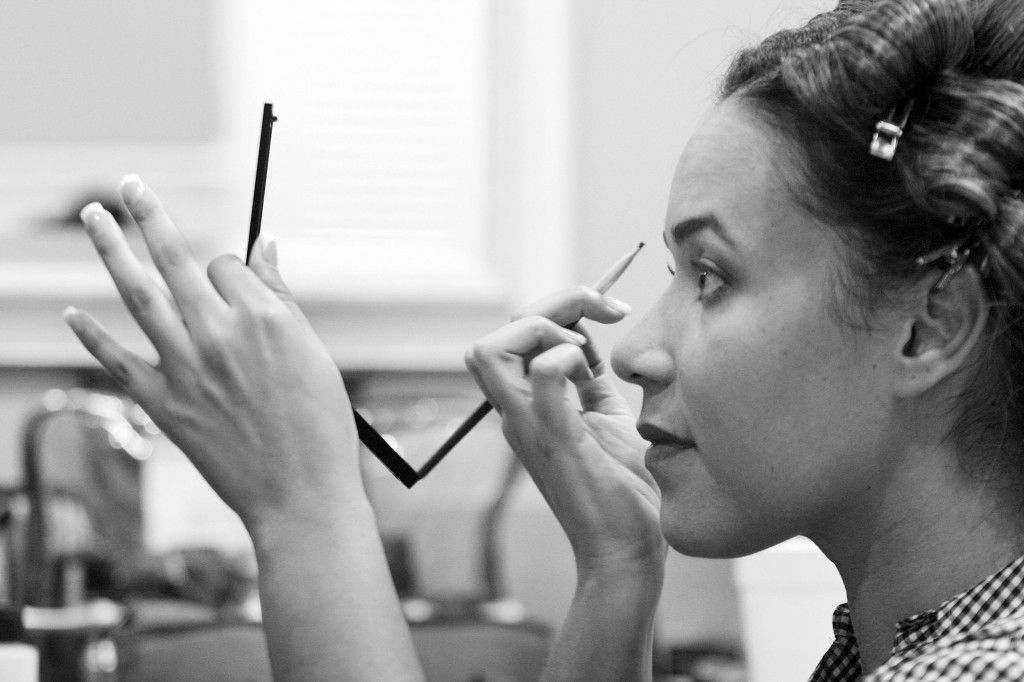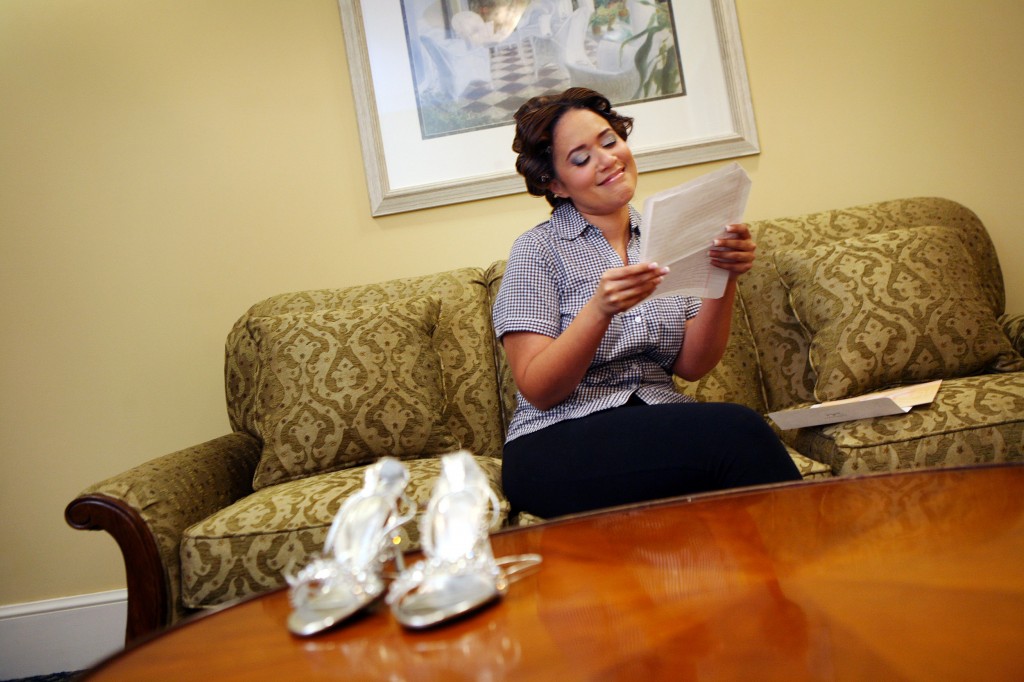 For me [one of] the most memorable moments was when I read the letter he wrote for me (during the getting ready time.) It was so heartfelt; it made me cry. –
The Bride






The ceremony space was warm, romantic and lovely with flower petals in place of an aisle runner, floral altar arrangements, pew/chair markers, candle vases with flowers to light the aisle. Kathy (with Northside Florist) delivered the warm, cozy, romantic feeling that we had so very much desired. – The Bride









Victor [of Victor's Photojournalism] was a joy to work with. He was very receptive to our ideas. He truly sought to listen and understand our vision. For our wedding day, we wanted the feel of our pictures to be warm, intimate and real. We told him to let his creative juices flow – and that he did! He was one of our Super
Stars of the night! –
The Bride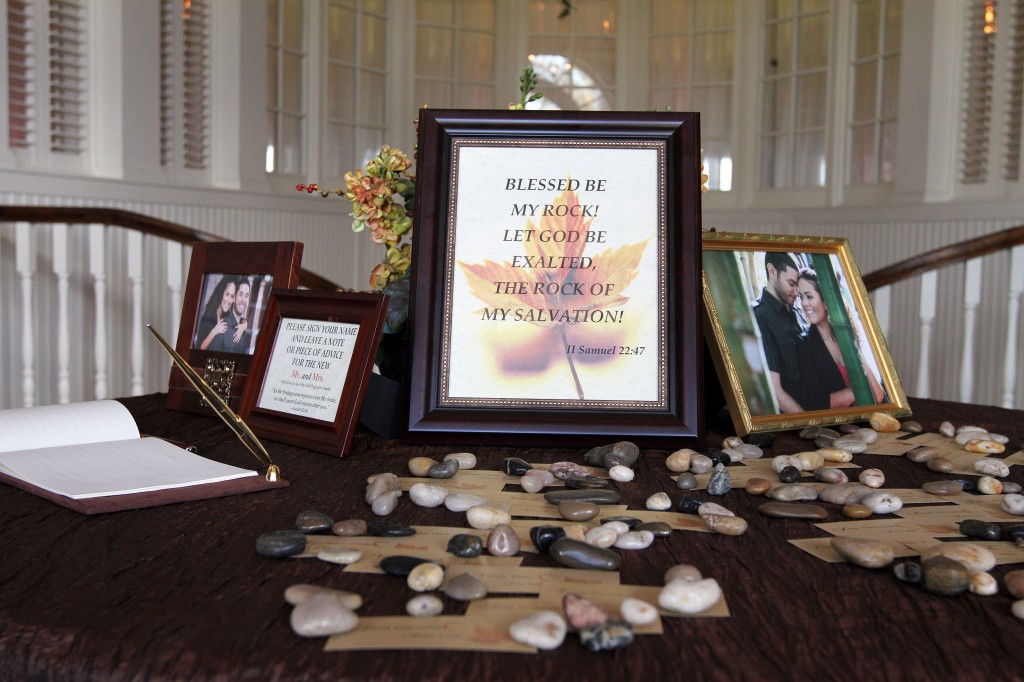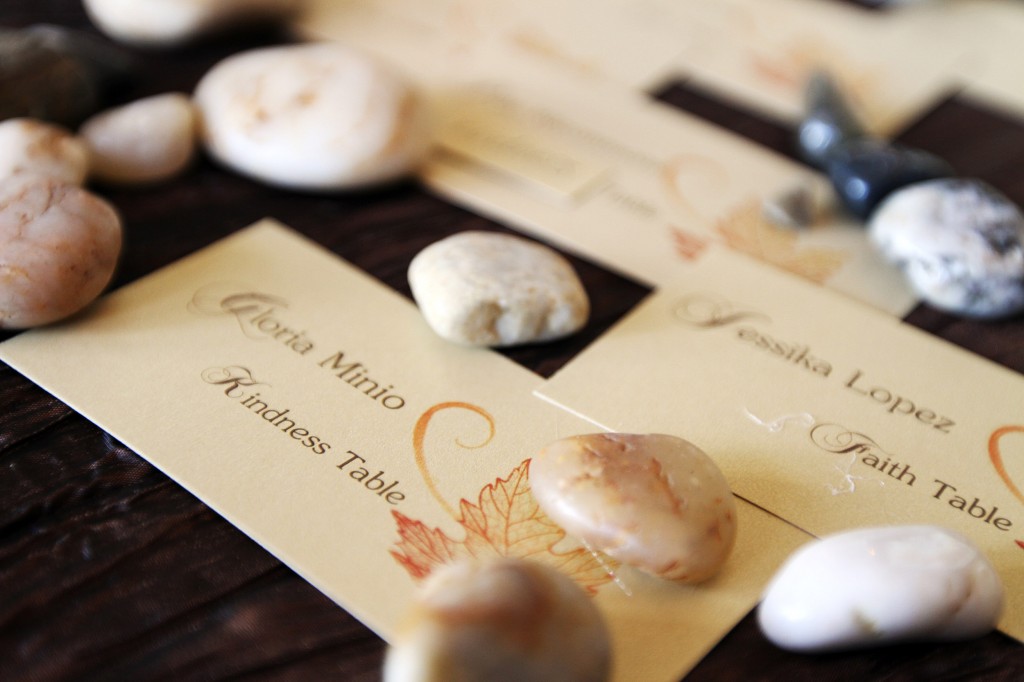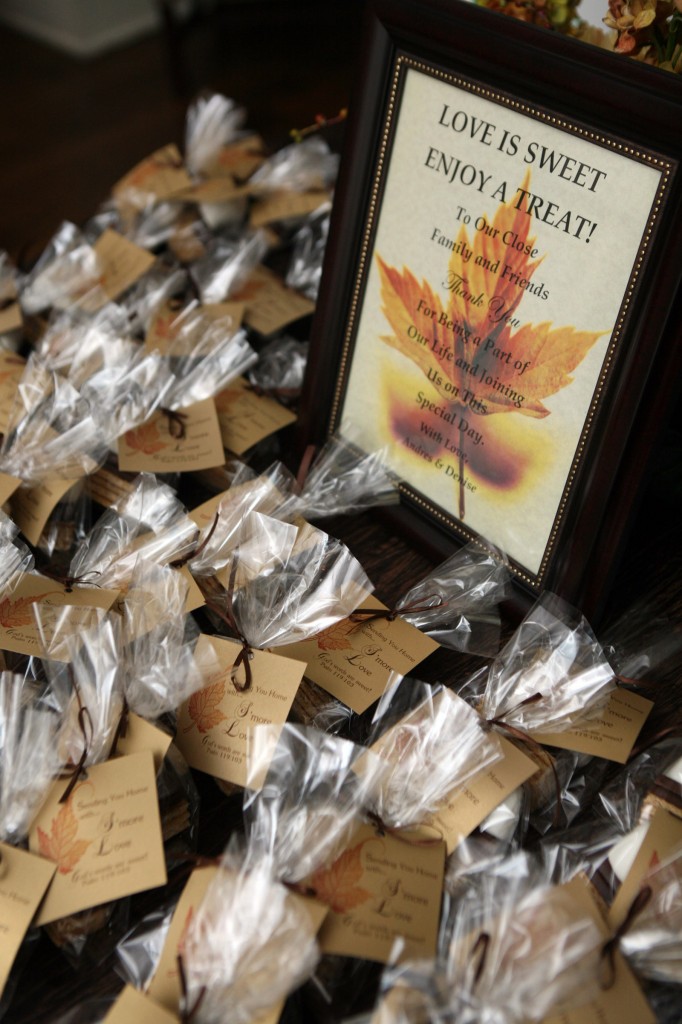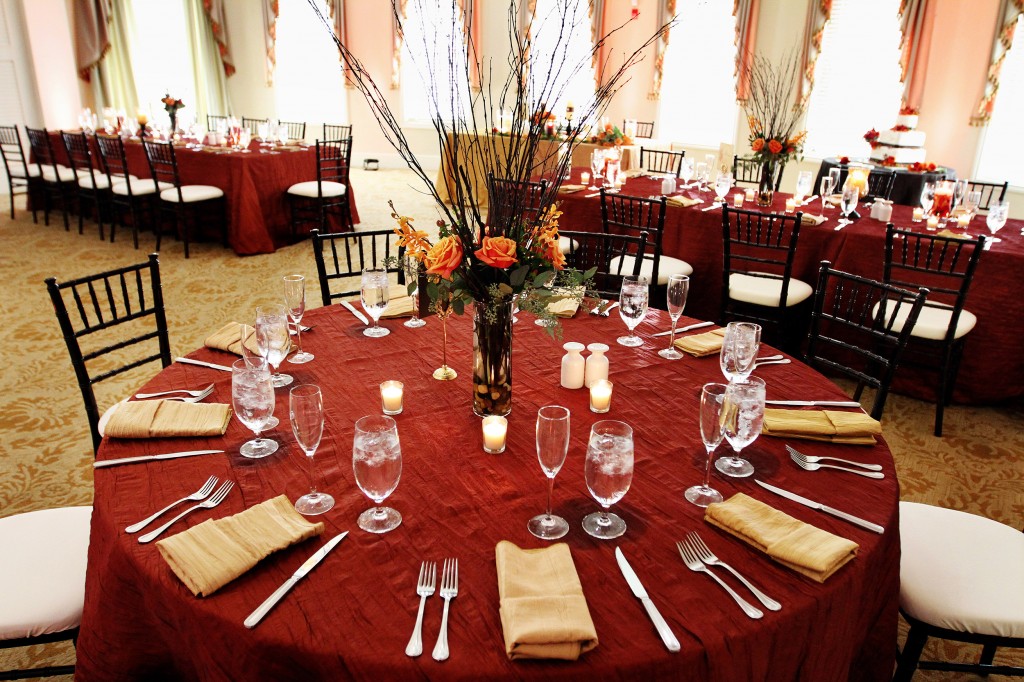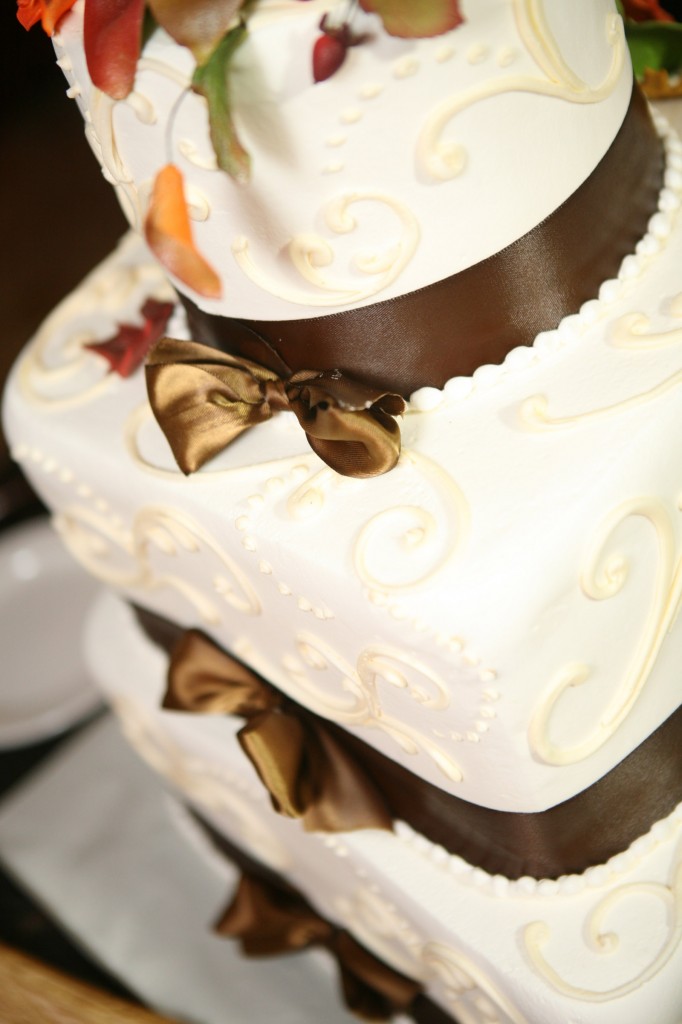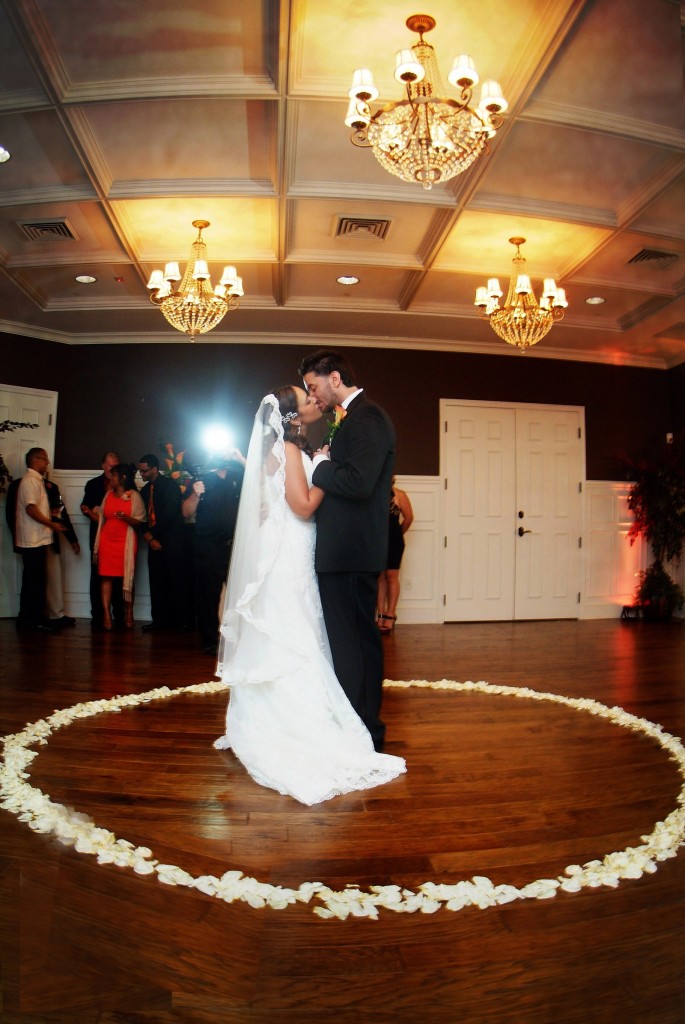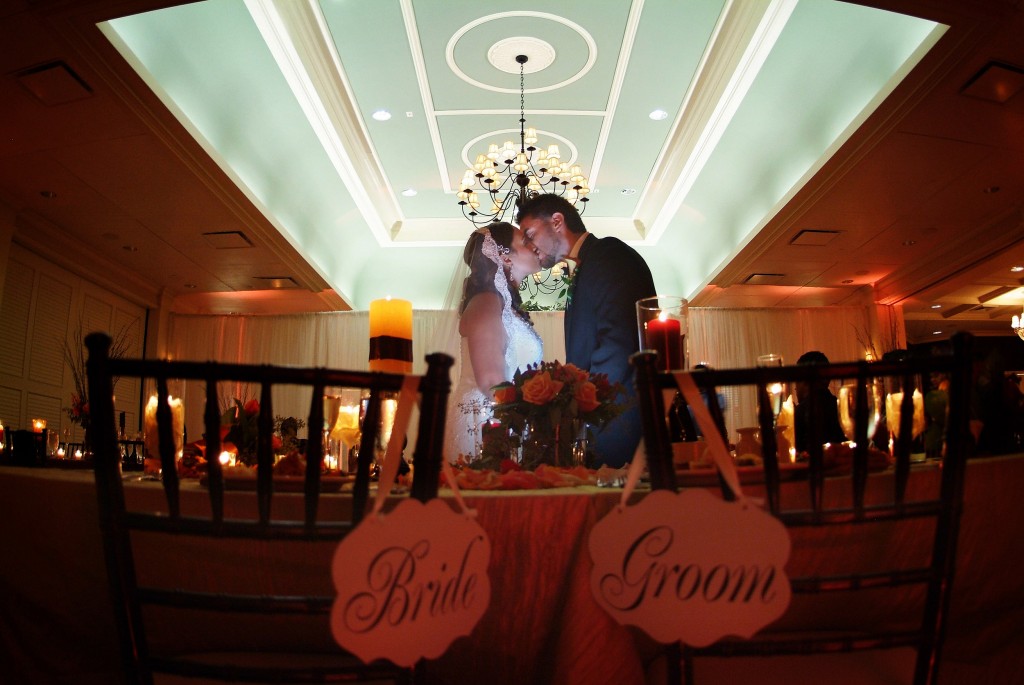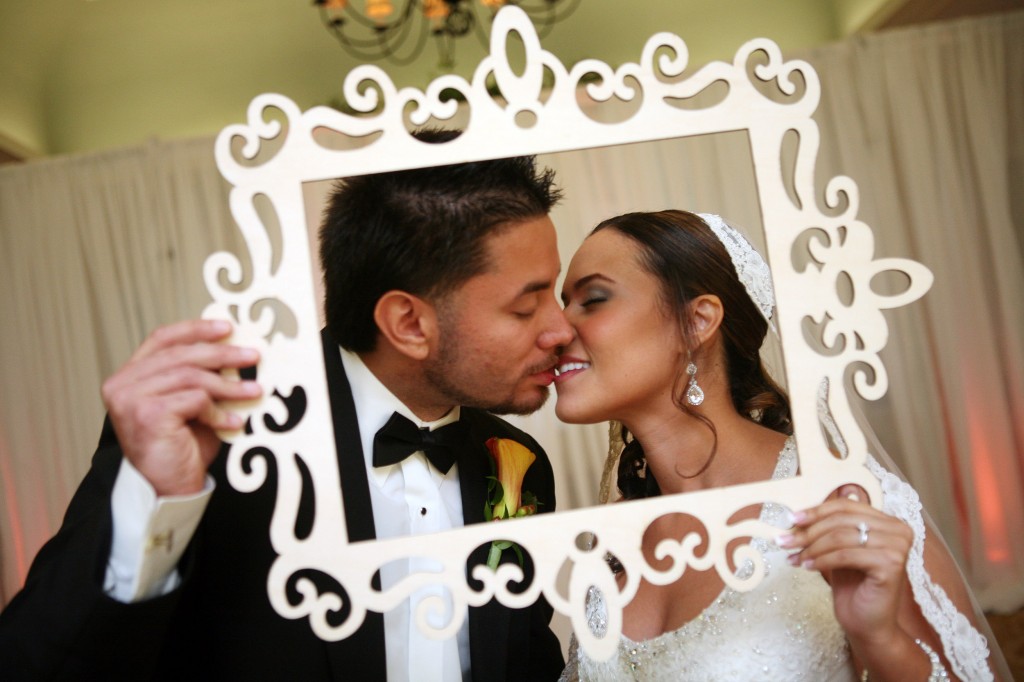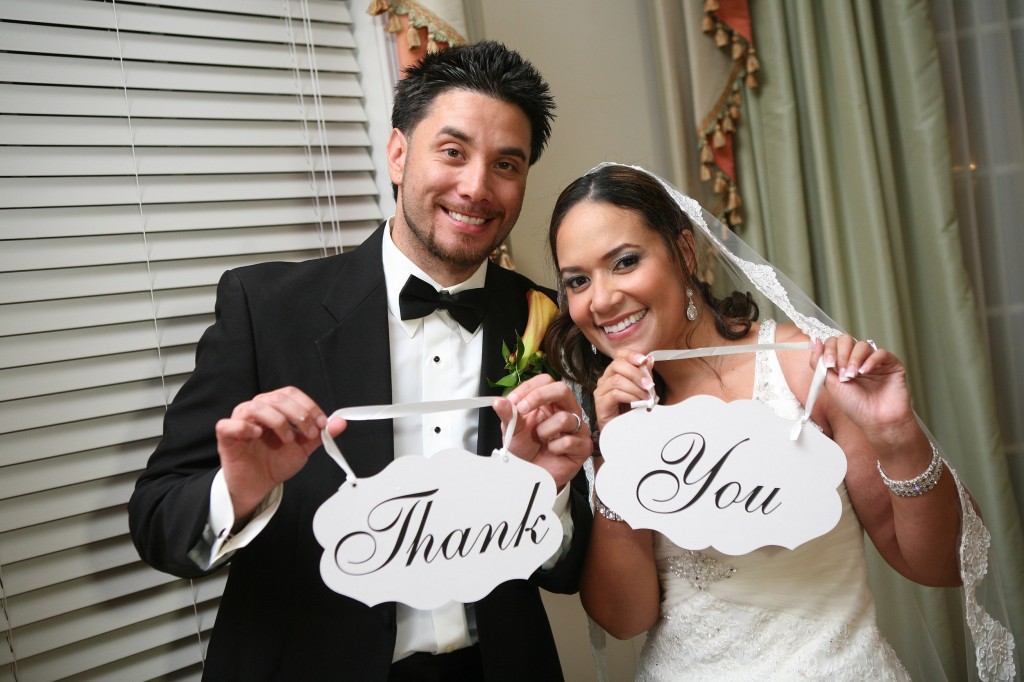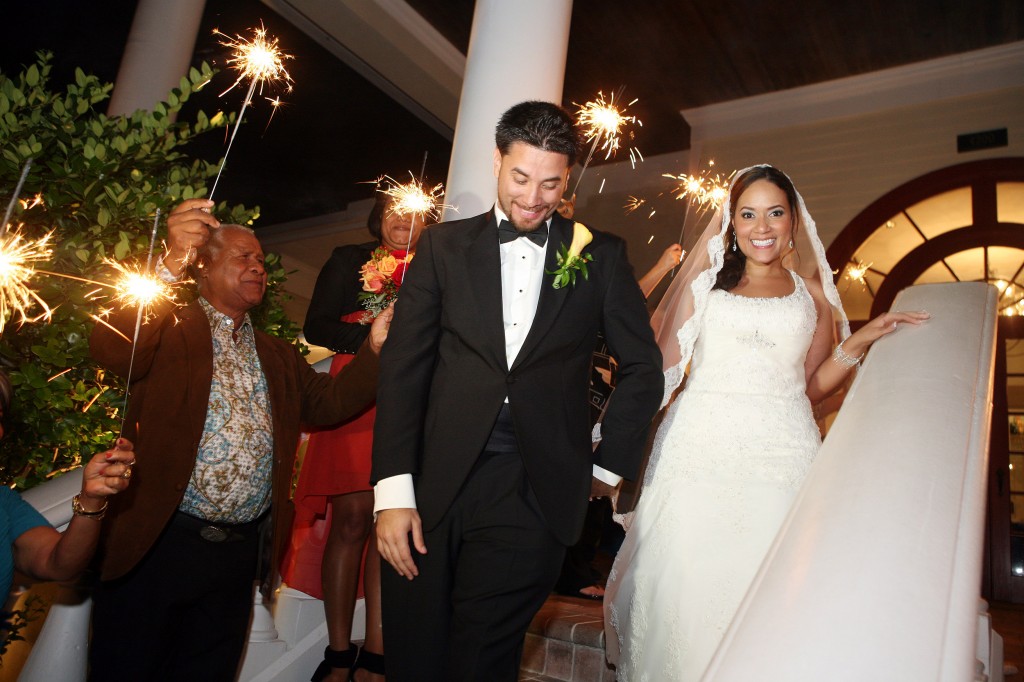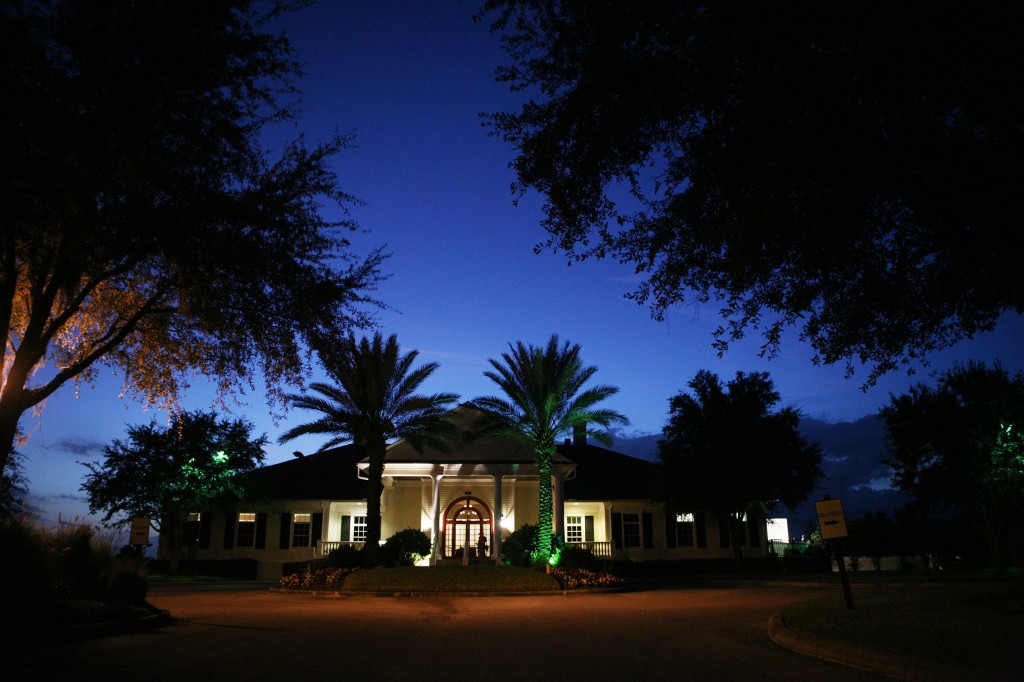 What advice would you give to other Tampa Bay Brides?
Even if you have a wedding planner, make sure you (the bride) communicate directly with the DJ or whoever will be the Emcee for the evening on exactly how you want the night to go – so important! He needs to know exactly what you want him to announce and how you want the night to flow.
Also, think carefully and plan out your picture time. If not planned properly, this can take a lot of time out of your night and away from your guests. The earlier the better, as everyone is still fresh faced. Lastly, when "the day" finally arrives, trust me you won't care, notice or even remember how the napkins were folded, so choose your battles wisely and don't fret over the tiniest details. They seem super, ultra important during the planning process, but they won't be what you remember in the end.
Brooksville Wedding Venue: Southern Hills Plantation Club
Brooksville Wedding Photographer: Victor's Photojournalism
Brooksville Wedding Florist: Northside Florist
Brooksville Wedding Planner: Weddings by Georgia
Brooksville Wedding Videographer: Studios 76
Brooksville Wedding DJ & Uplighting: Delite Entertainment, Eladio Linarte
Brooksville Wedding Hair & Makeup: Michele Renee Hair and Makeup
Brooksville Wedding Cake Alessi Bakery
Brooksville Wedding Invitations: David's Bridal
Brooksville Wedding Dress & Veil: Patricia's Boutique
Brooksville Wedding Rentals: Signature Event Rentals (Chiavari Chairs)
Brooksville Wedding Rentals Linens: Connie Duglin
We are proud to have Northside Florist as a Marry Me Tampa Bay sponsor!
How quickly did you and your fiancee get in engaged? Comment below: