Melissa and Andy's Love Story:
Andy and I met at the University of Florida during the fall of our freshman year in 2007. We were friends through our respective sorority and fraternity all through college, but never dated while in Gainesville.
After graduation, Andy moved to Atlanta and I moved to Tampa for work. I kept in touch with him the summer after graduation and had told him about a work trip I had scheduled in Atlanta that August. My company's Atlanta office ended up being right across the street from his, and we met up while I was in Georgia. This somehow sparked a year long-distance relationship, in which we both travelled back and forth and even "met in the middle" in Gainesville for the big football games. After a year of long distance dating, I moved to Atlanta in July 2012, and we continued dating.
In the summer of 2013, we had a two week long vacation (affectionately referred to as "Super Vacation"), in which we were going to travel the coast of California, Mexico and Las Vegas. The first stop on the trip was my absolutely favorite place in the U.S., Napa Valley, California.
The Proposal, From the Groom:
Melissa and I were in Napa Valley on the "Super Vacation" we had been planning for over a year. On day three of the vacation and our last day in Napa, I had made plans to pop the question at the Alpha Omega Winery. I picked this location because it was right off the main highway, therefore making it easy to nonchalantly pull in without drawing any suspicion from Melissa. 
After a brief wine tasting on the patio, I could see across the landscape that the photographer was set and the picnic table was laid out with flowers and pictures of us, just as I had planned. I set my eyes on the middle of the lawn for the perfect backdrop containing views of the water feature and the vineyard. However, as I proceeded to guide Melissa onto the grass, she absolutely refused, reacting as if I were coaxing her onto the 18th green at Augusta or into the gardens at Kensington Palace.
Not wanting to raise any red flags, I detoured around the lawn and walked directly behind the picnic table and flowers – she even commented, "Awww…look at how cute that is, it must be someone's anniversary." With my heart racing and not wanting to ruin the surprise, I immediately pulled the trigger and fumbled out the words I had recited in my head over a dozen times. I kind of blacked out while I was down on one knee, but I do recall her replying, "Well, can I try it on?!"

One of the first wedding planning tasks Melissa tackled was dress shopping. She had the luxury of visiting bridal shops all over the U.S., but found her dress right here in Tampa Bay.
"After trying on weddings dresses at a countless amount of stores, I can honestly say that we are so lucky to have one of the best bridal shops right here in Tampa Bay! From my first trip to the store, Megan and the Malindy Elene Bridal team did everything they could to help me find the perfect dress. When it became apparent that my dream dress was not carried in any U.S. stores, they tracked down the dress that was used in a New York fashion show and had it sent to Tampa for me to try on. The second I put it on, I knew it was 'the dress!'"
When it came to choosing a Tampa wedding venue, there was no question for Melissa where her wedding would take place.
"I've always known that I wanted to have my wedding reception at the Tampa Yacht & Country Club. My parents became members of the Club when I was little, and I spent so much time there growing up – whether it was taking tennis lessons, being on the swim team, or just going down to the pool, some of my most fond memories of childhood were at there. So, when I got engaged, there was a natural draw to have the reception at the Club," the bride shared. "My parents attended a wedding at the Tampa Yacht Club over 30 years ago, before they were even married. Both of them were in awe of the beauty and sophistication of the club. At one point in the evening, my mom made a comment to my dad that was something along the lines of, 'I hope we have a child that gets married here one day.'"
Melissa and Andy hosted a traditional gold, champagne, ivory, and blush wedding indoors, then invited guests to an outdoor dance party.
"Our venue was unique in the sense that the dinner and dancing took place in two very different environments. We had a formal seated dinner in the main ballroom. I wanted it to be very traditional and elegant," the bride explained. "After dinner, guests were asked to move to an enclosed air conditioned tent outside, where the band was set up. While I wanted this space to remain formal, I also wanted to add a little life to the party so the dominant color was gold. We had gold cocktail table cloths, gold chiavari chairs, and the large bar was covered in gold sequin linens. The uplighting really made the tent come alive and sparkle."
While searching for a Tampa wedding photographer, Melissa and Andy immediately connected with Jeff Mason Photography.
"After our first meeting with Jeff, there was no hesitation in hiring him; in fact, I even cancelled my appointments with other photographers. Jeff is one of the most considerate, thoughtful and thorough people I've met – all great qualities for a wedding photographer that you'll be spending 8+ hours with!" the bride gushed. "From our initial meeting, he was all about understanding our wedding vision and how he could best capture the most important moments to us."
Looking back, one of the bride's most memorable moments came during her first dance.
"We had a lot of fun with 'Winner' wordplay at our wedding. Everything from the wedding website URL to the wedding koozies and matchbooks had a fun play on our new last name. So we decided to also have a 'Winner' first dance as a complete surprise to all of our guests," Melissa shared. "The dance started with John Legend's All of Me, but on the first chorus when the lyrics say 'Even when I lose, I'm winning,' the music stopped and played Charlie Sheen's 'Winning' audio clip before breaking into surprise choreography to other 'Winner' songs – everything from Winning it All by the Outfield to All I Do is Win by DJ Khaled. Neither Andy or I were dancers, in fact we had each only every one done one choreographed dance as a philanthropy in college, so this was completely new to us. However, we had so much fun with the dance and our guests seemed to really enjoy it too."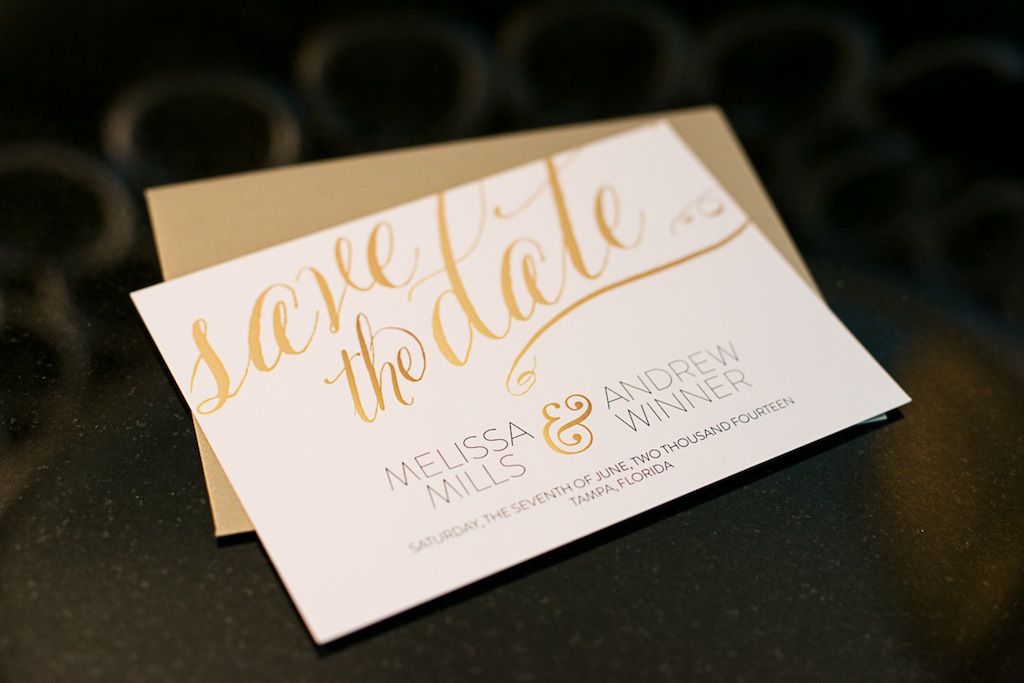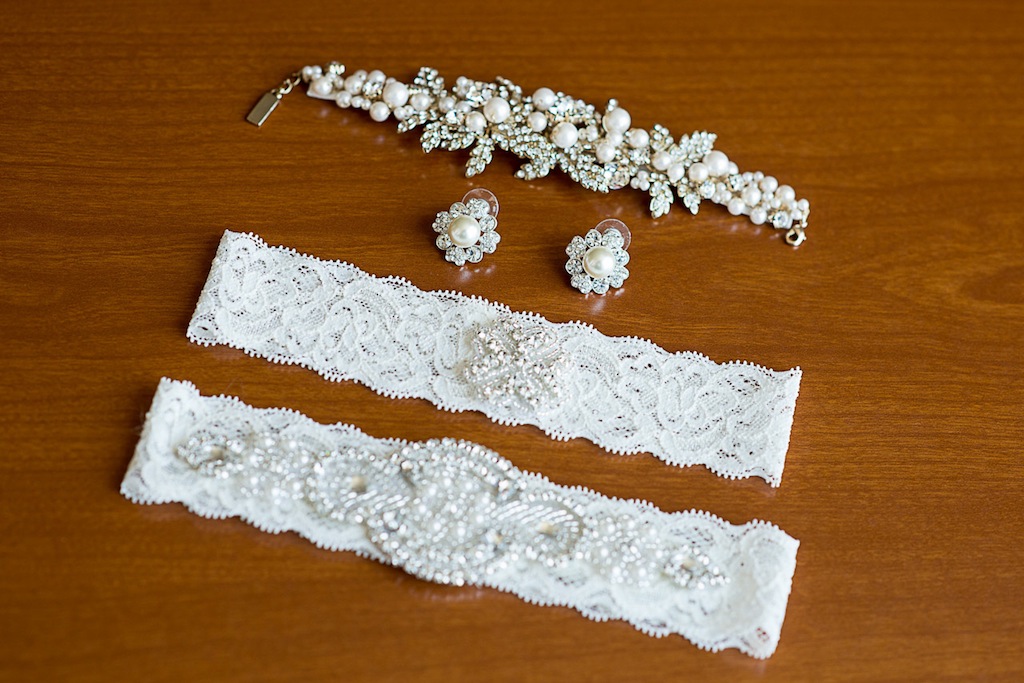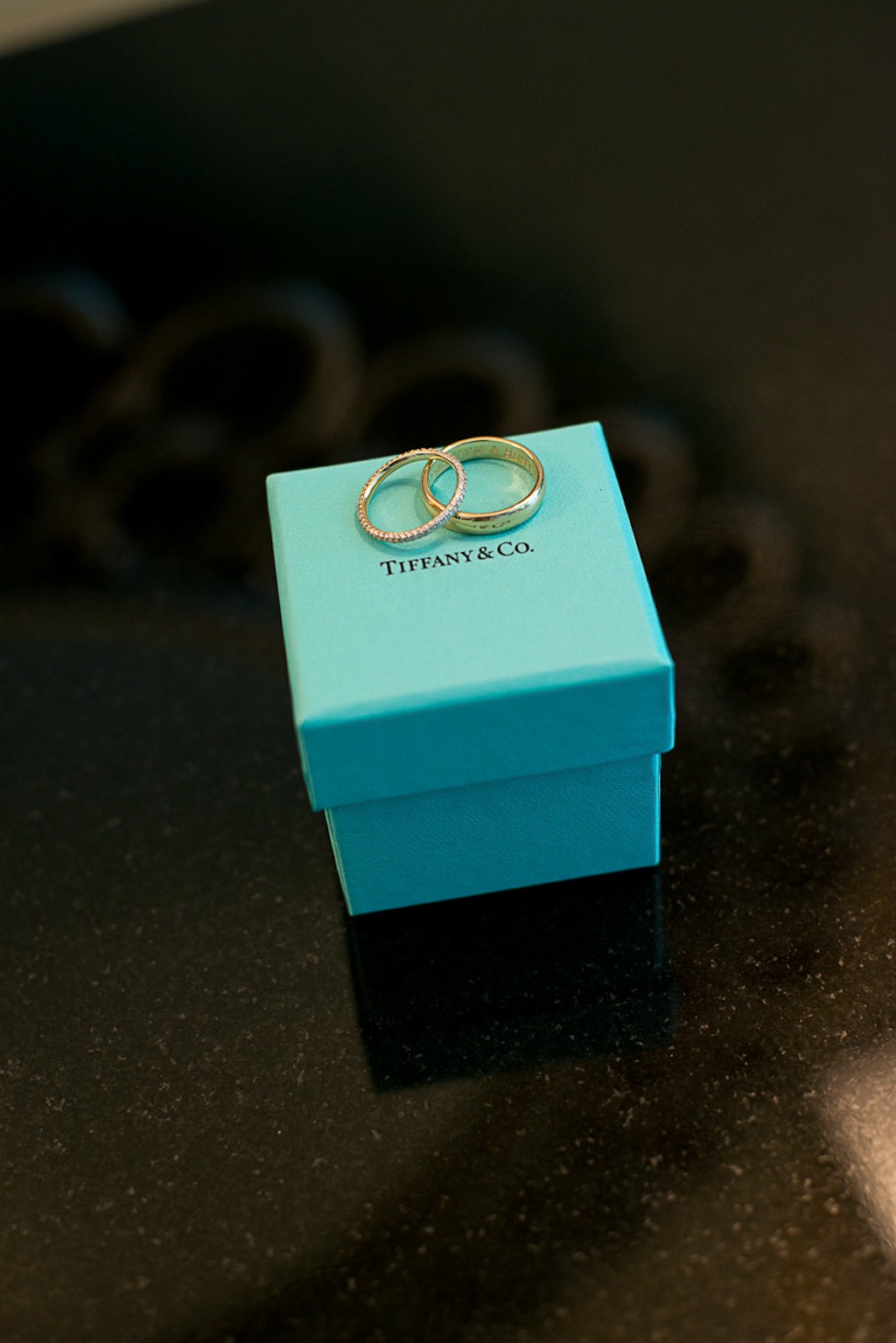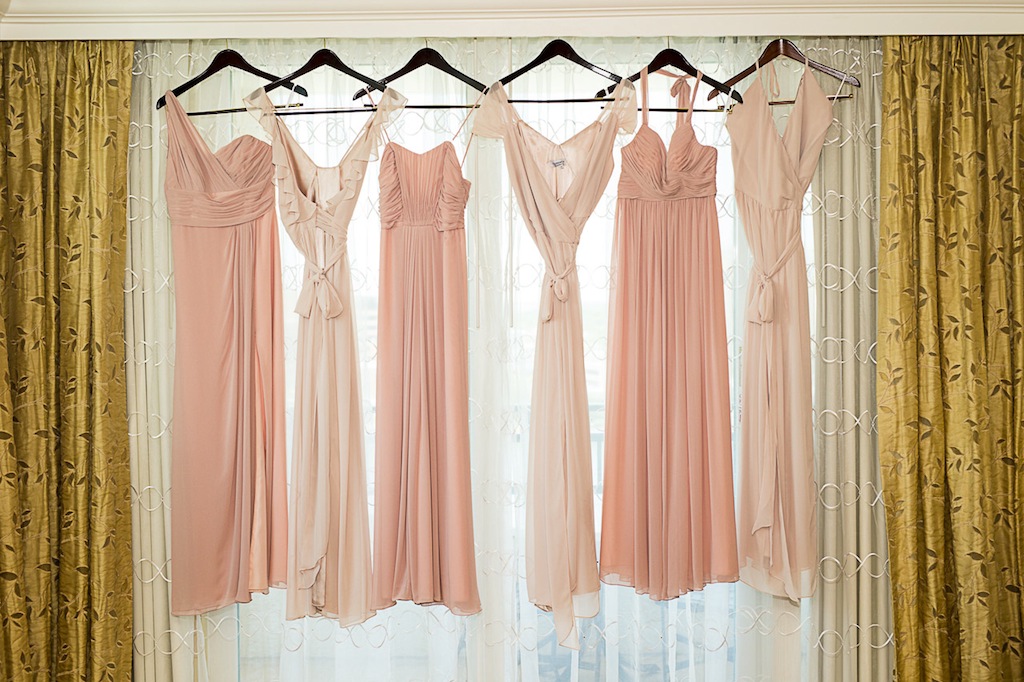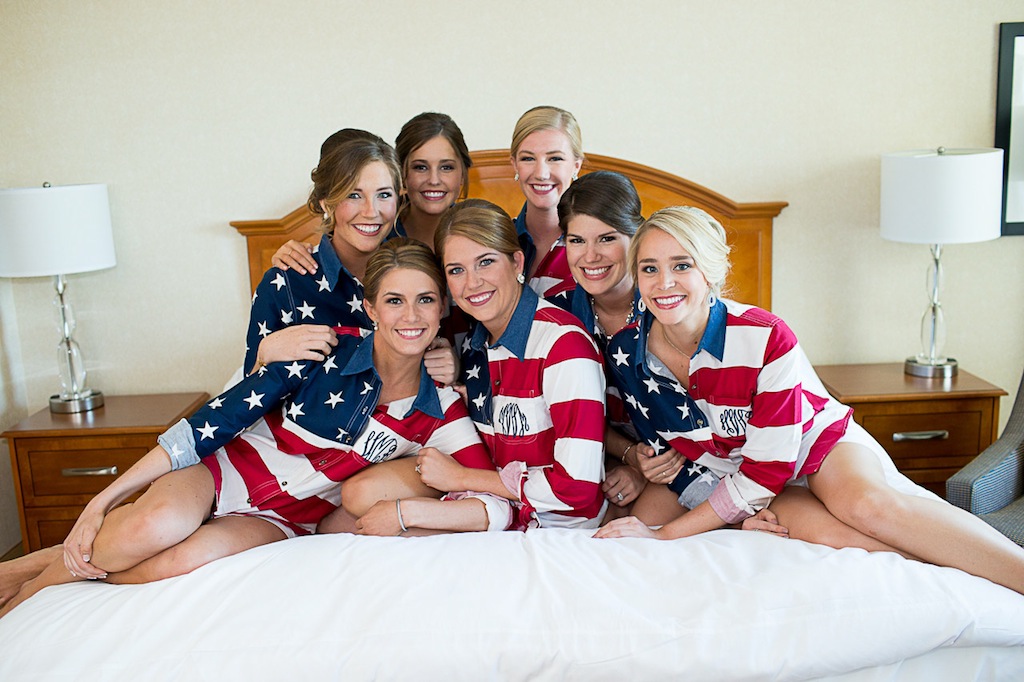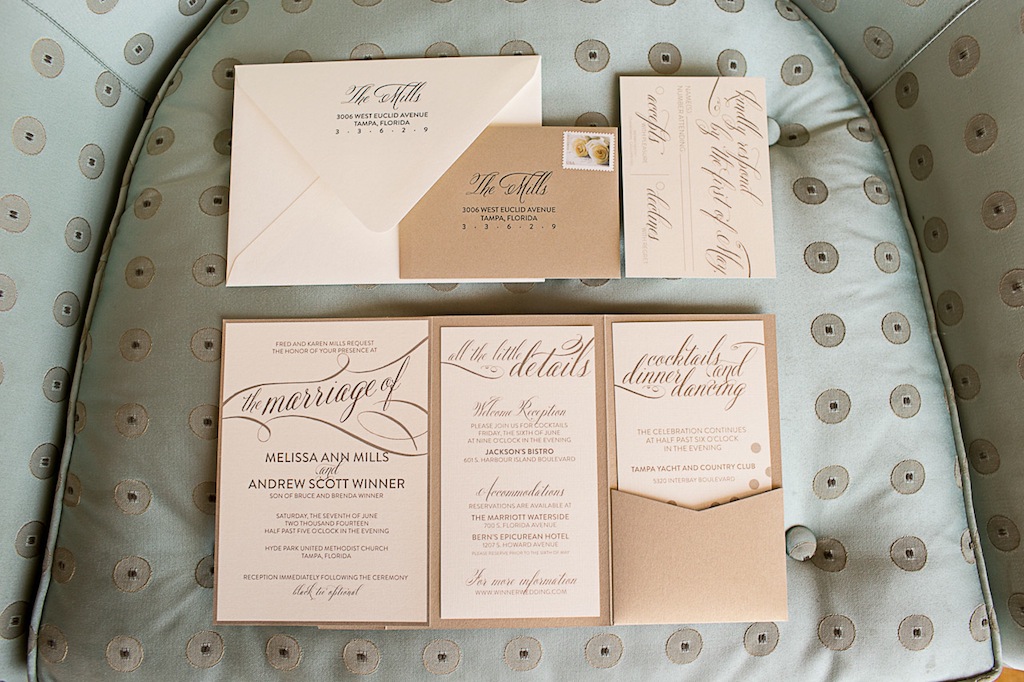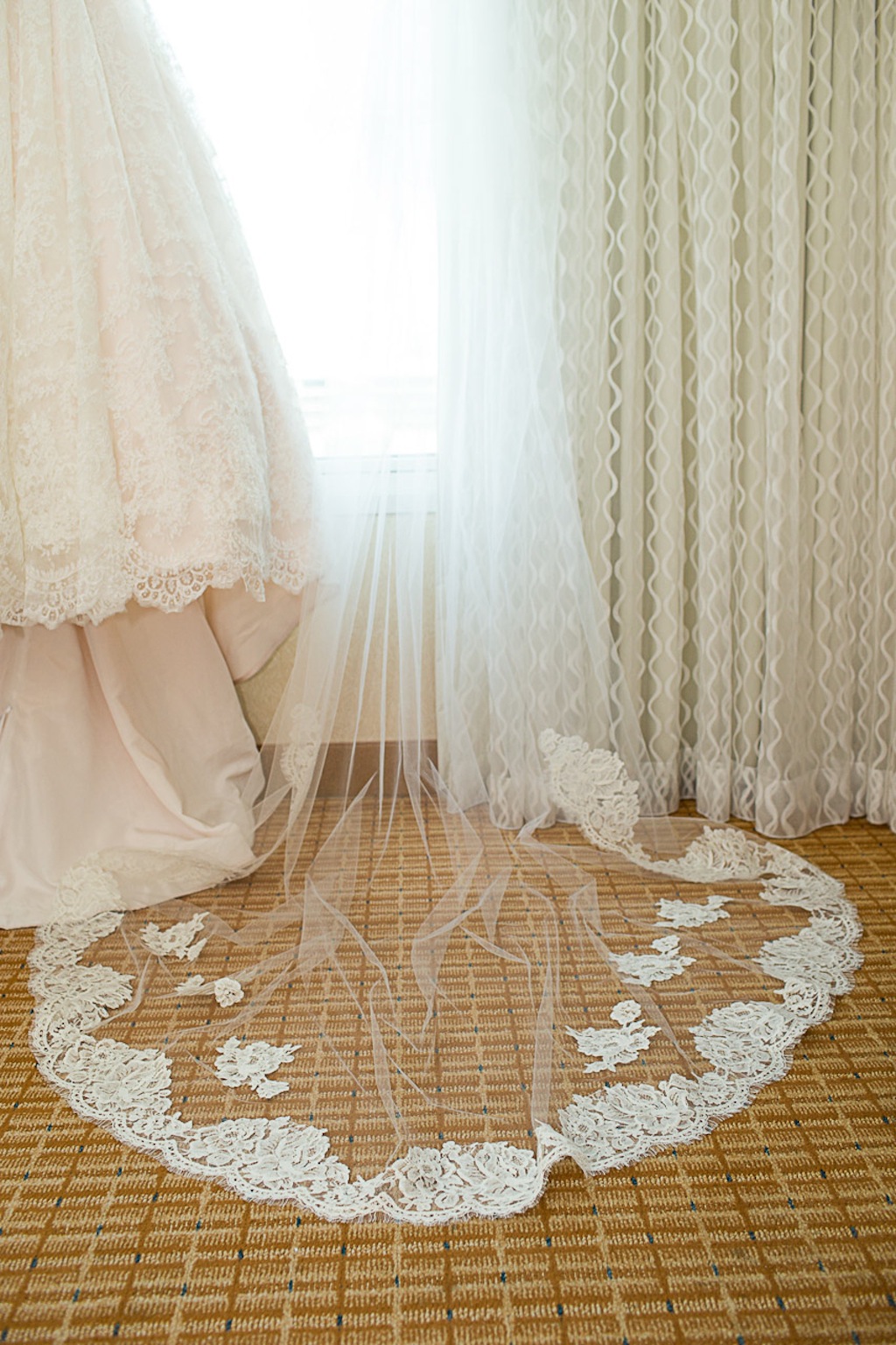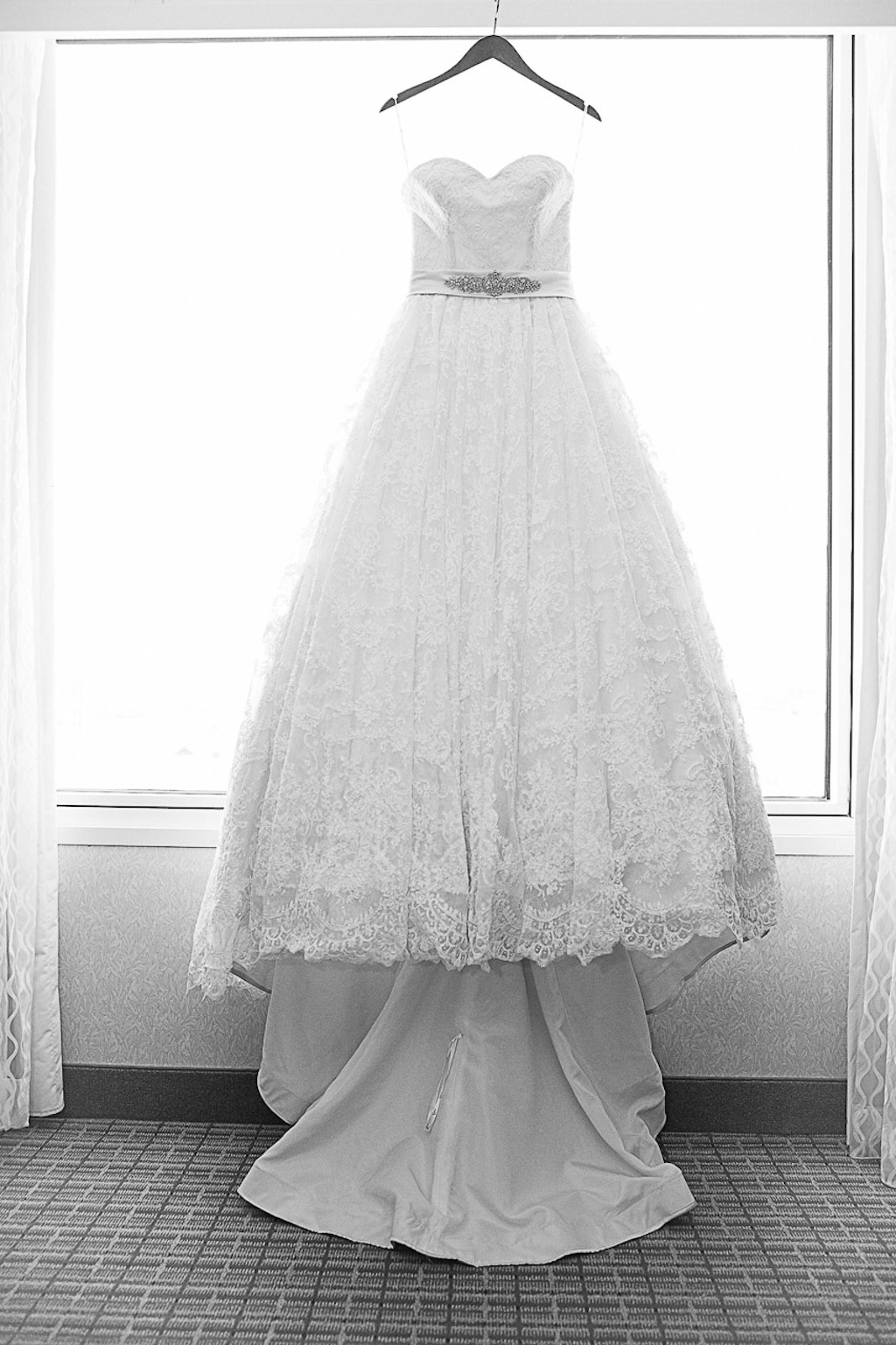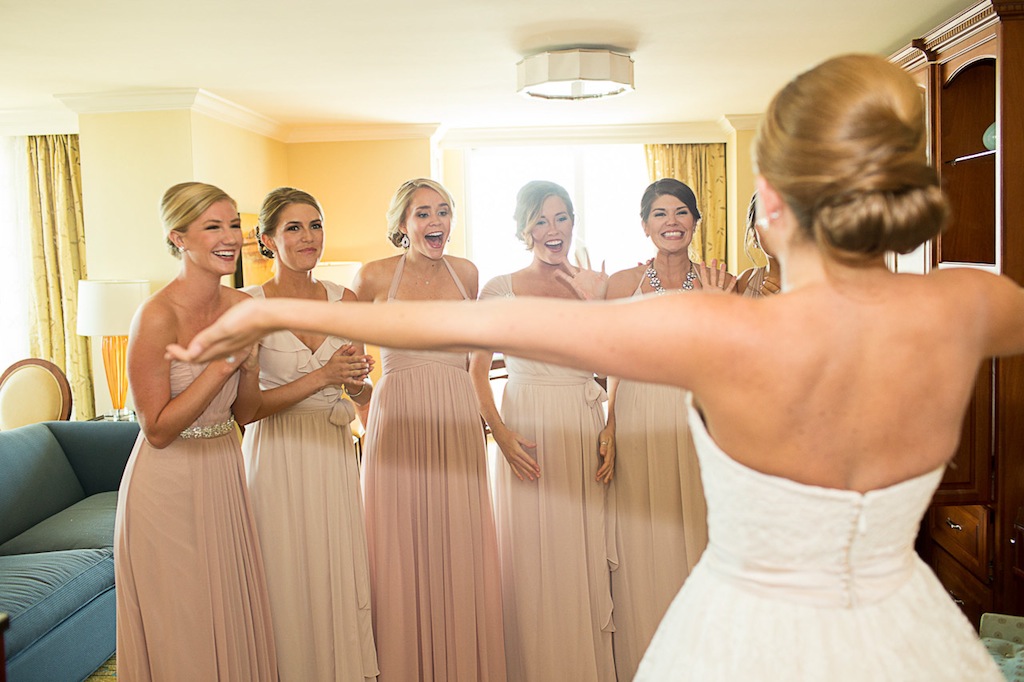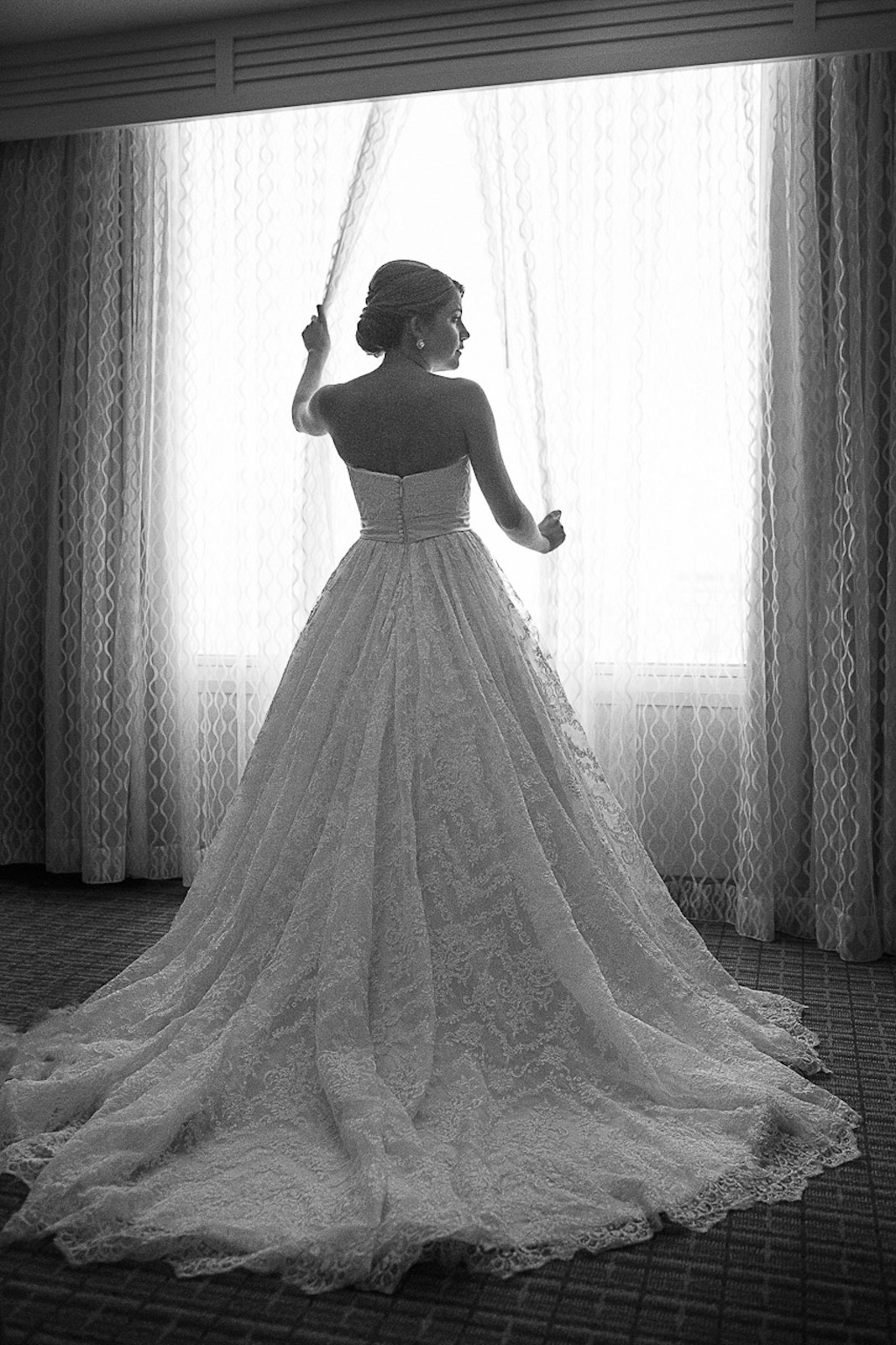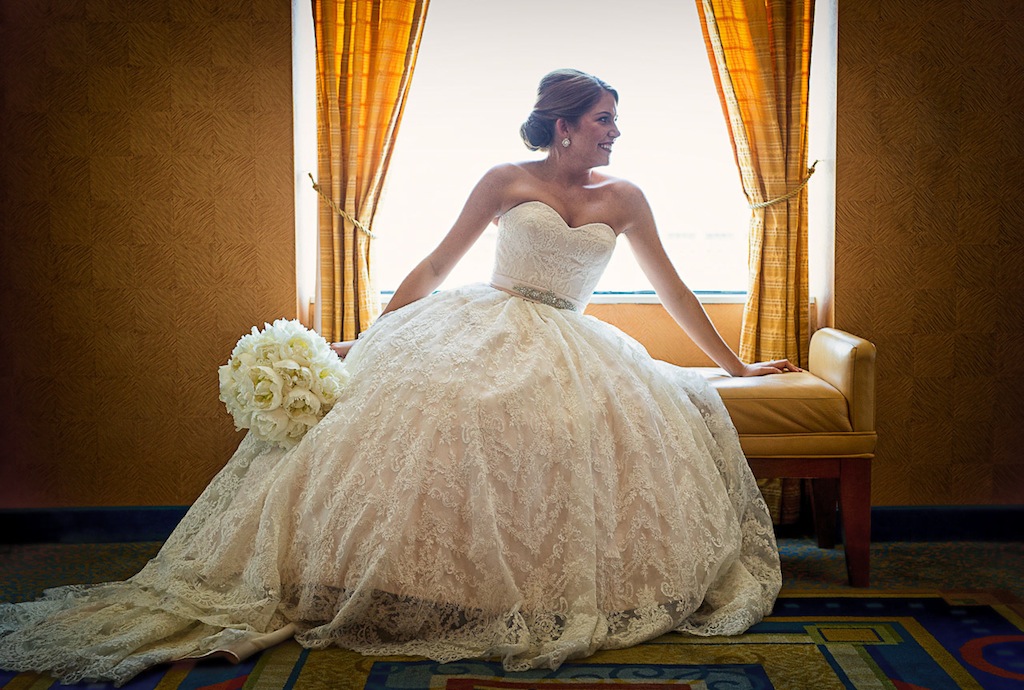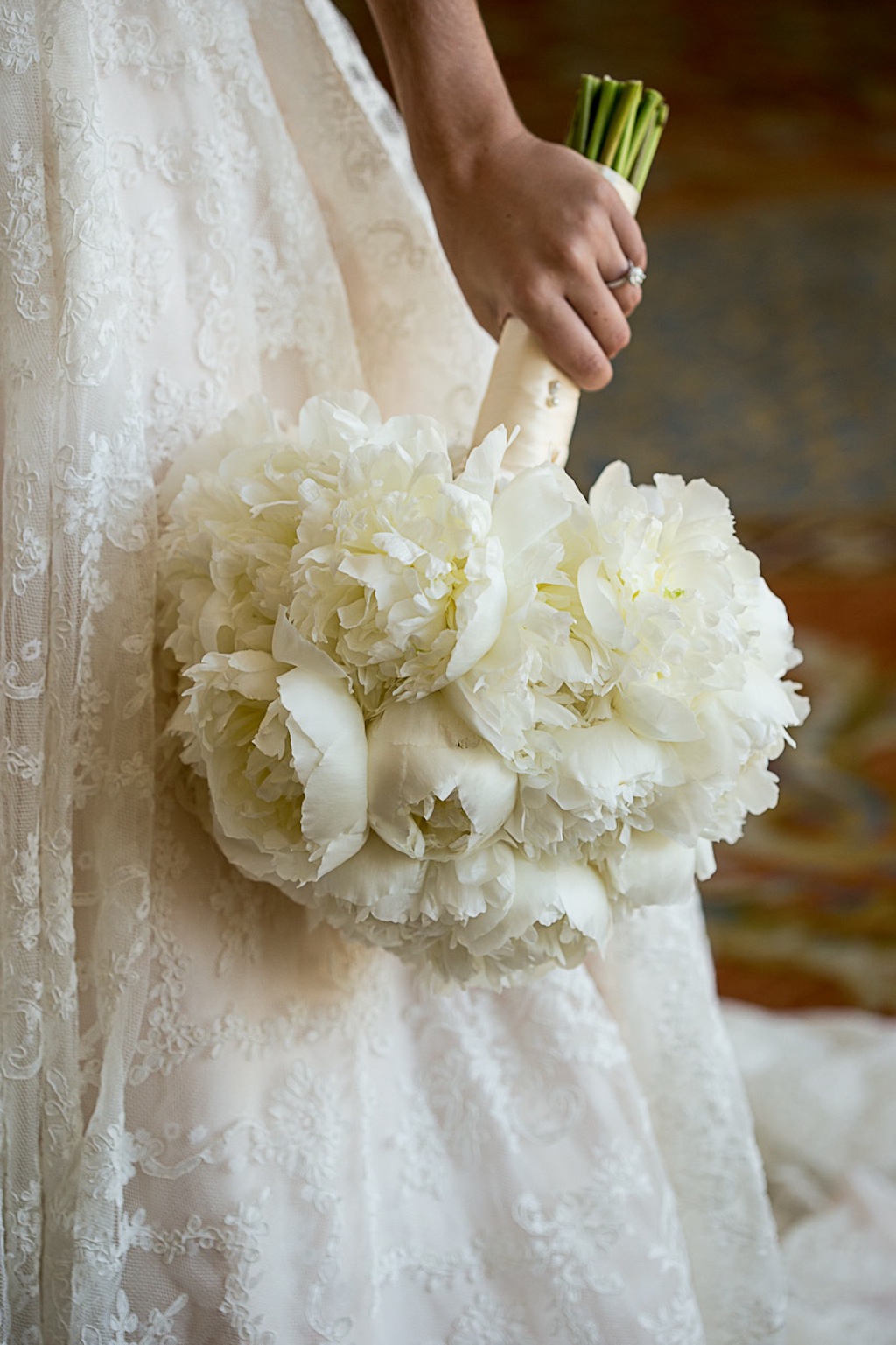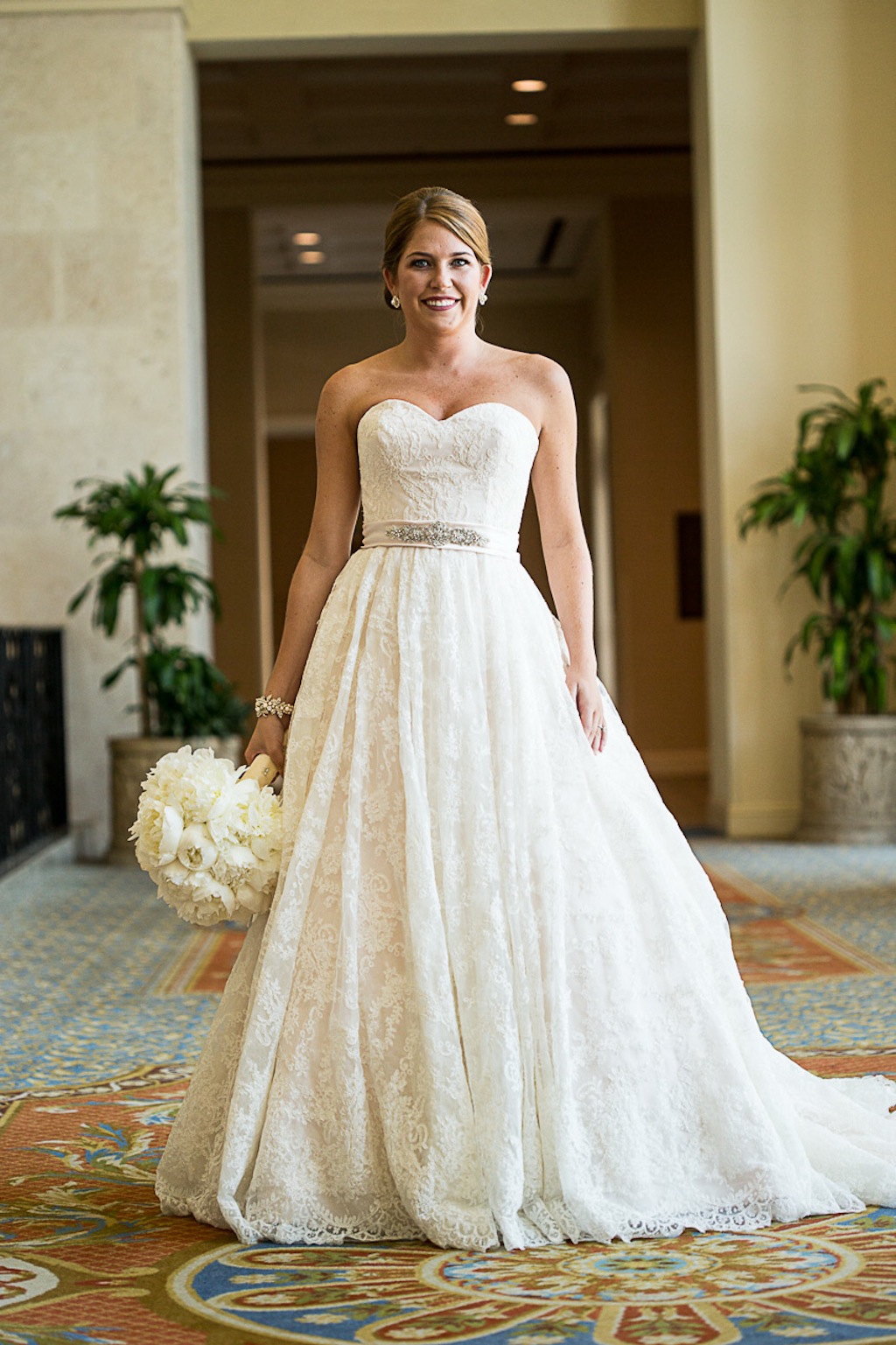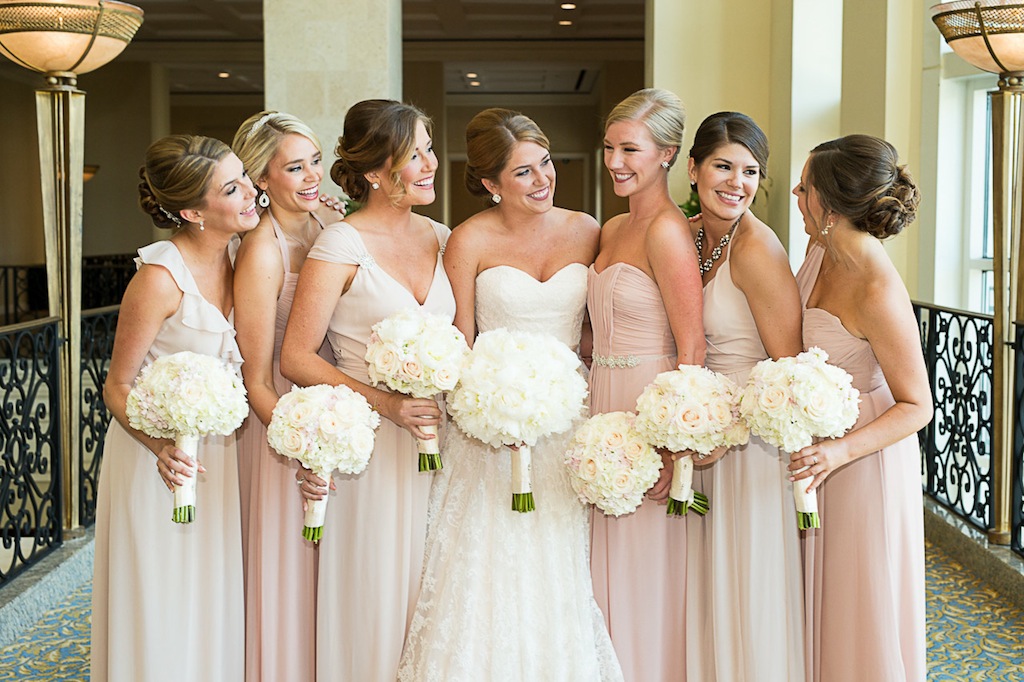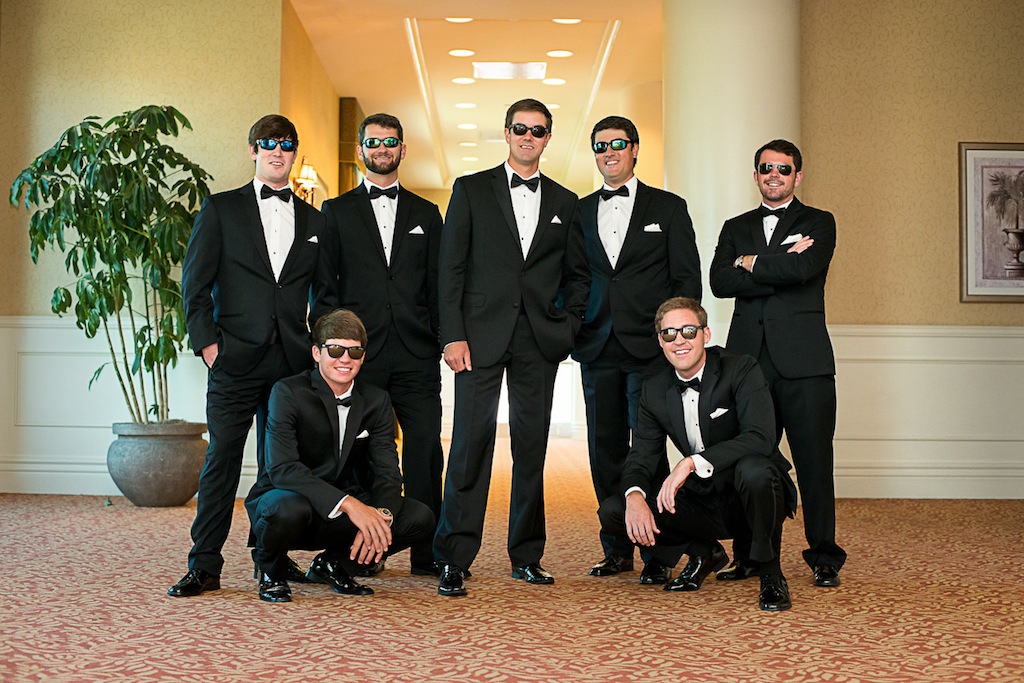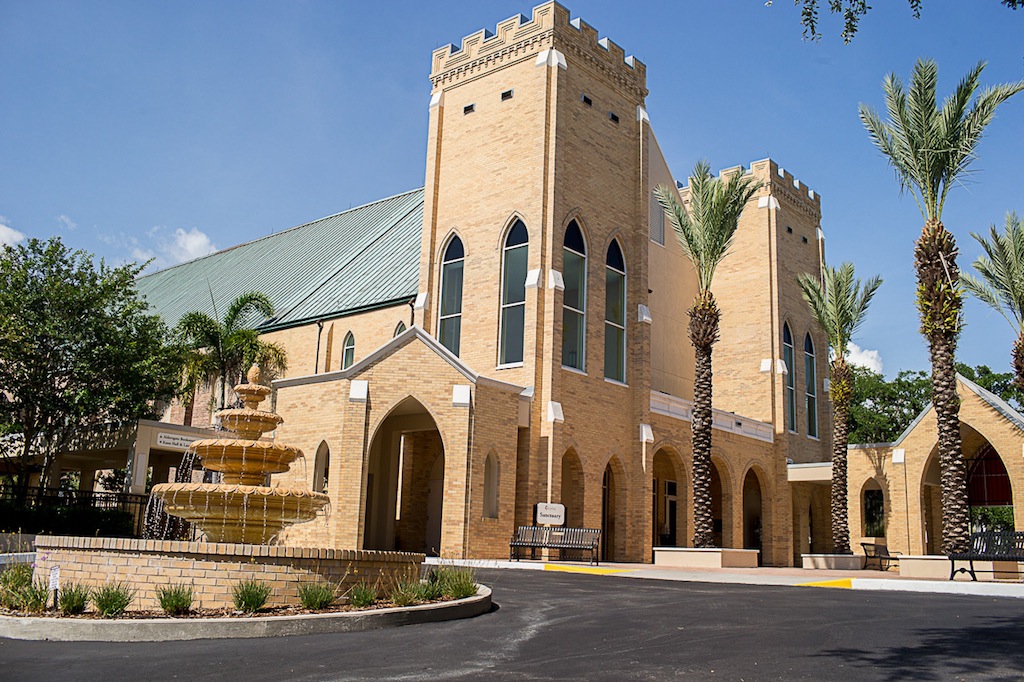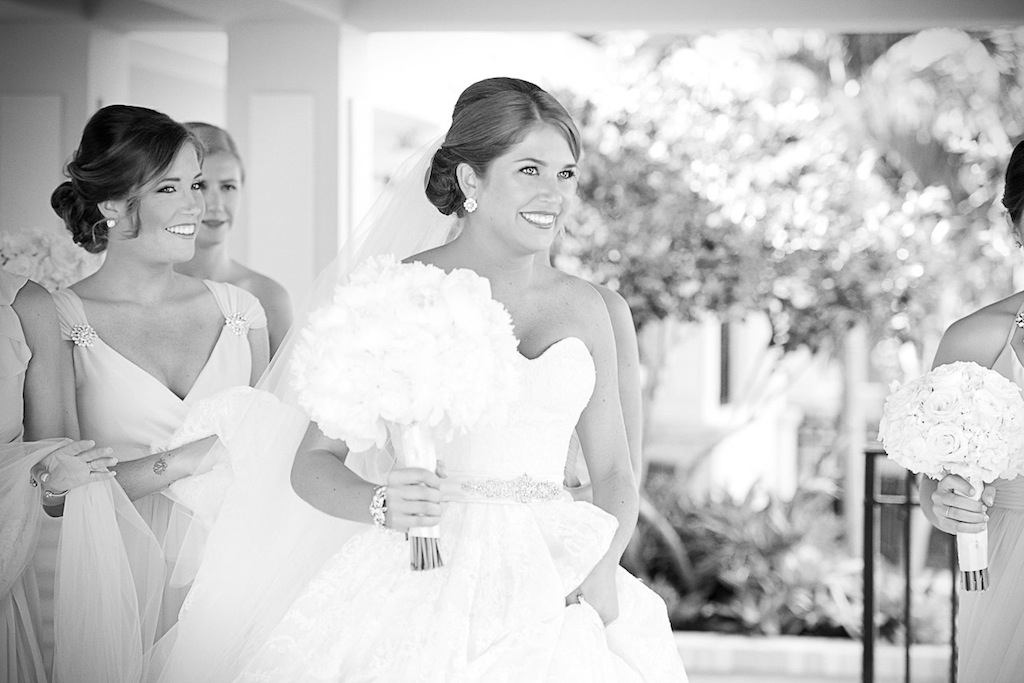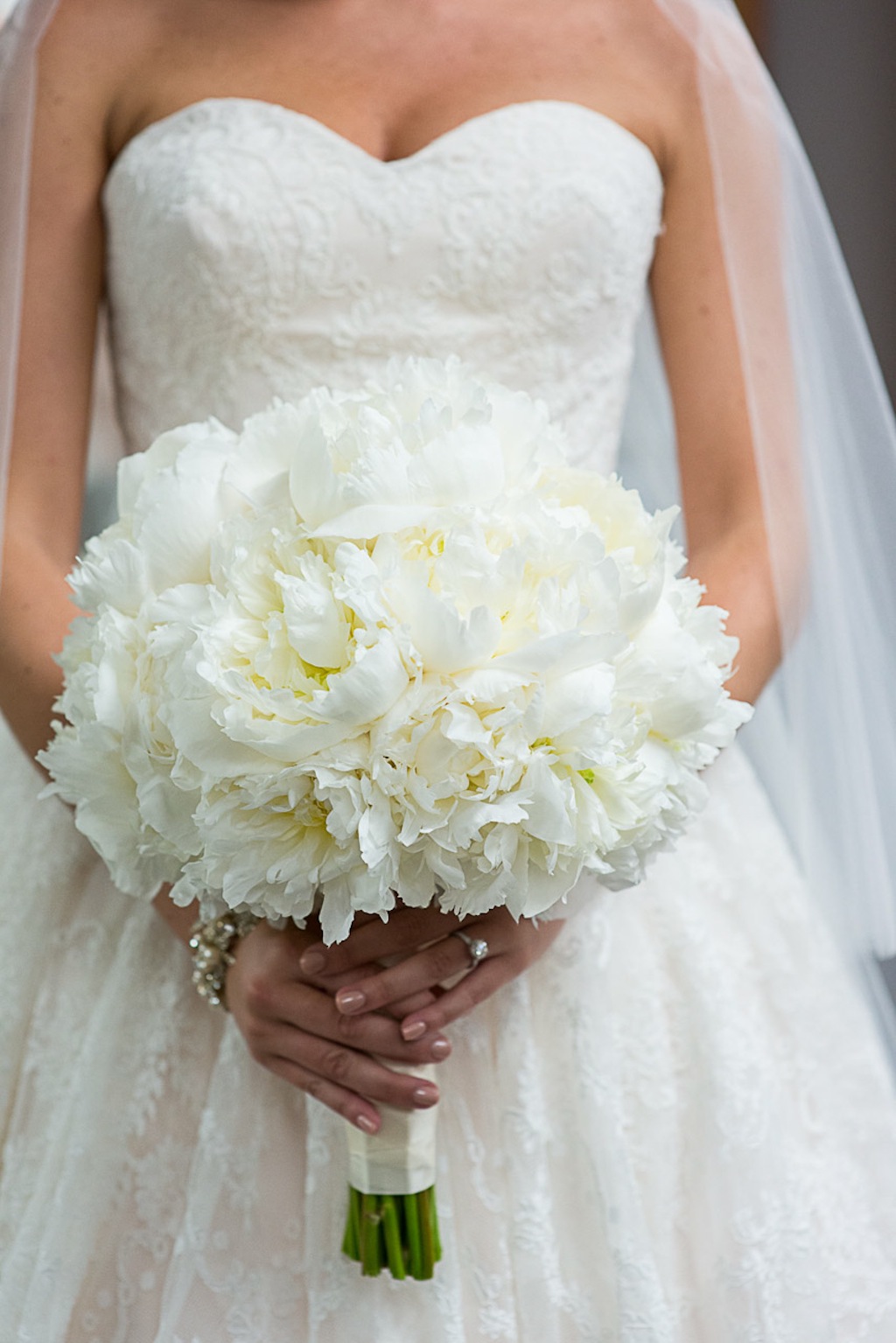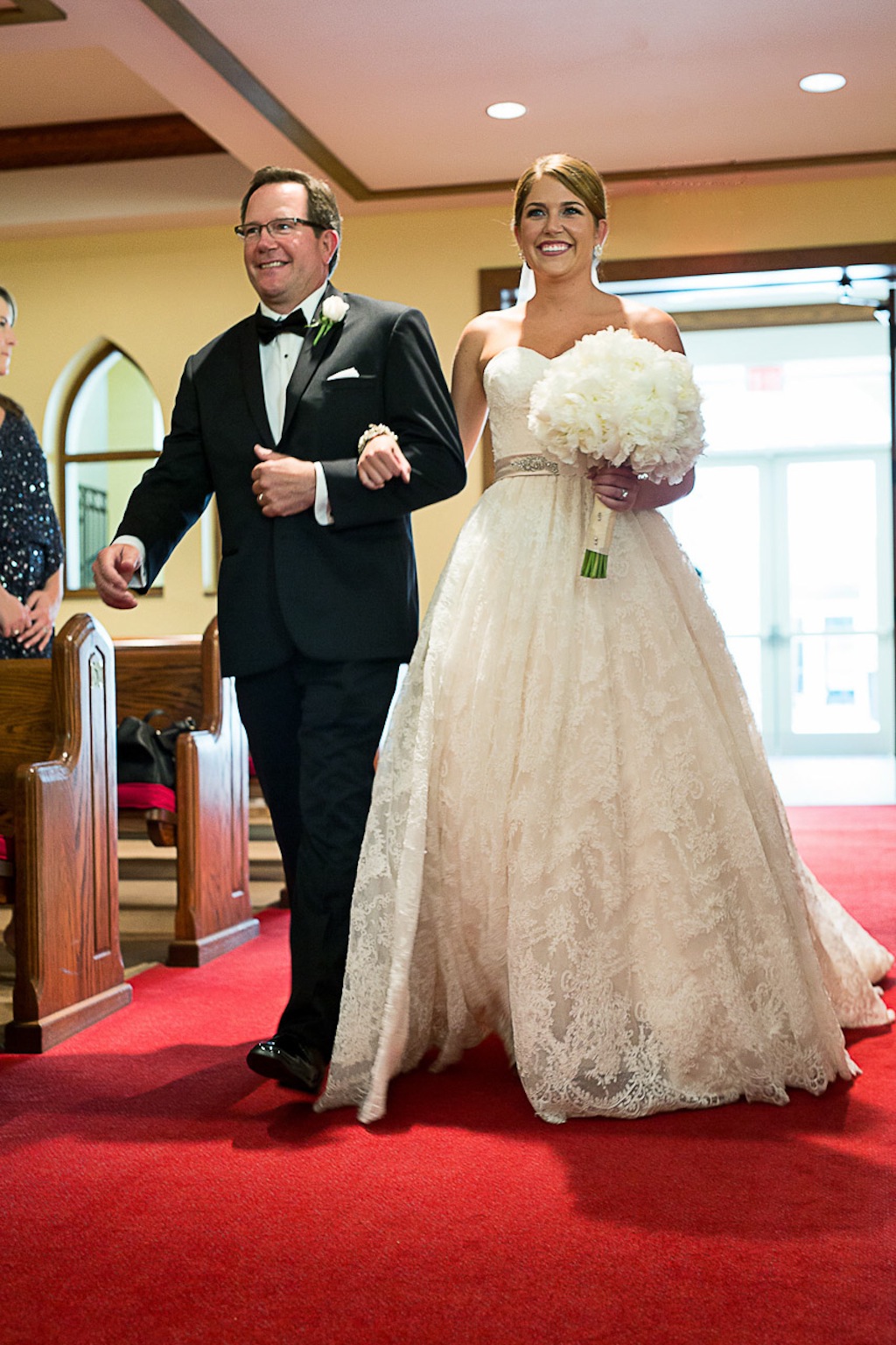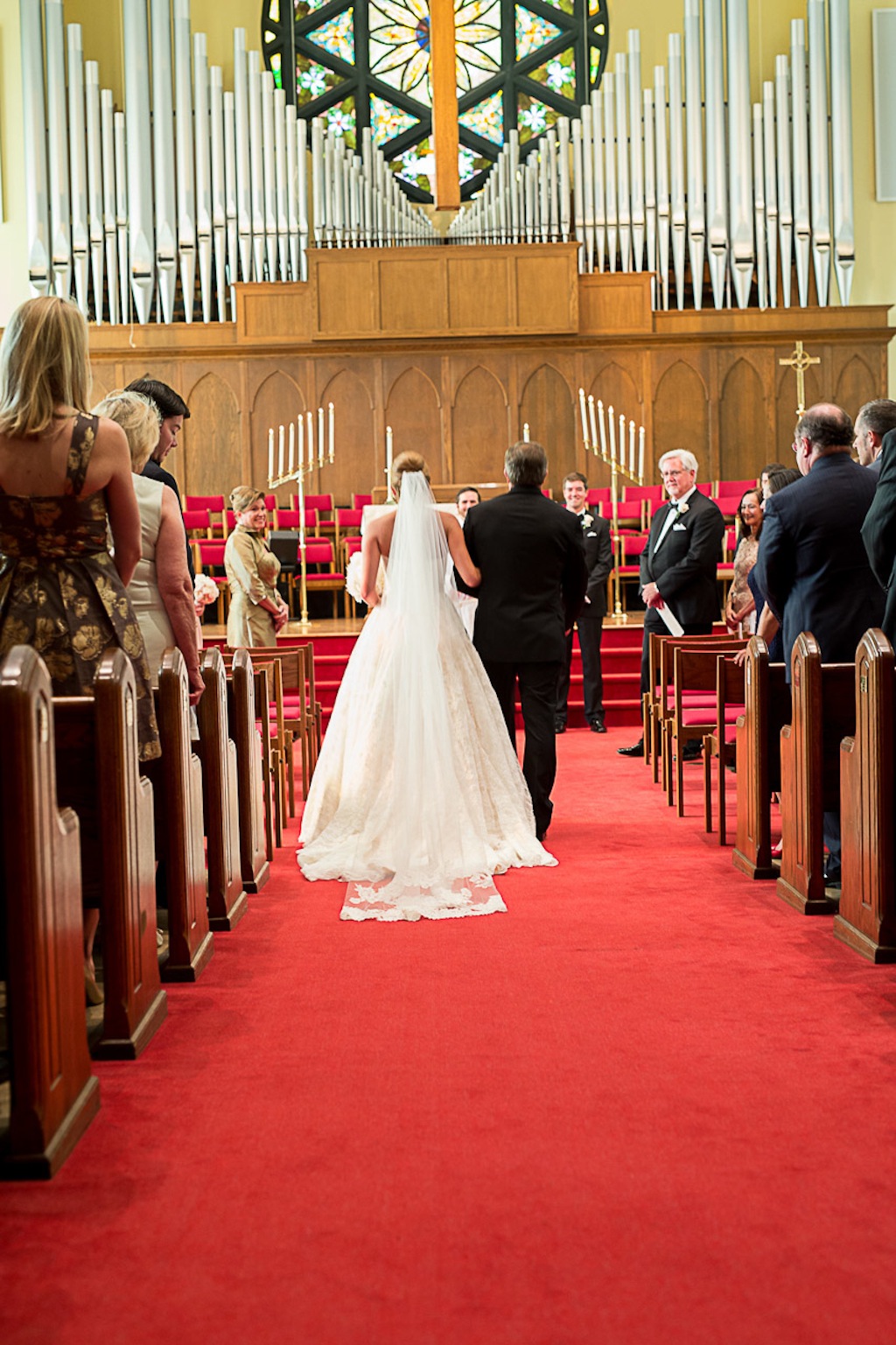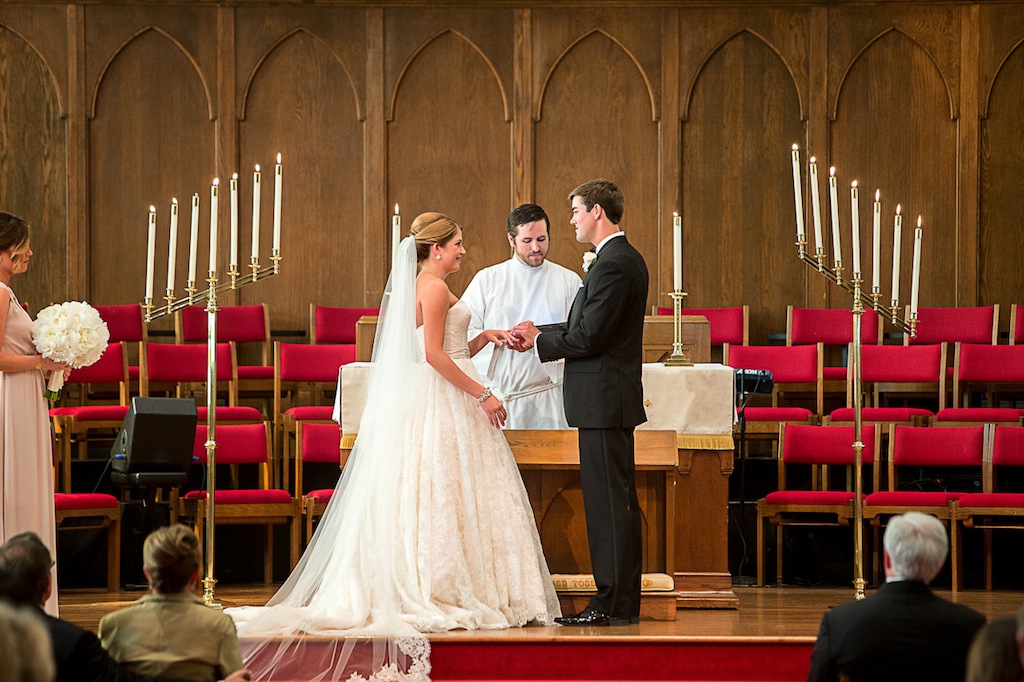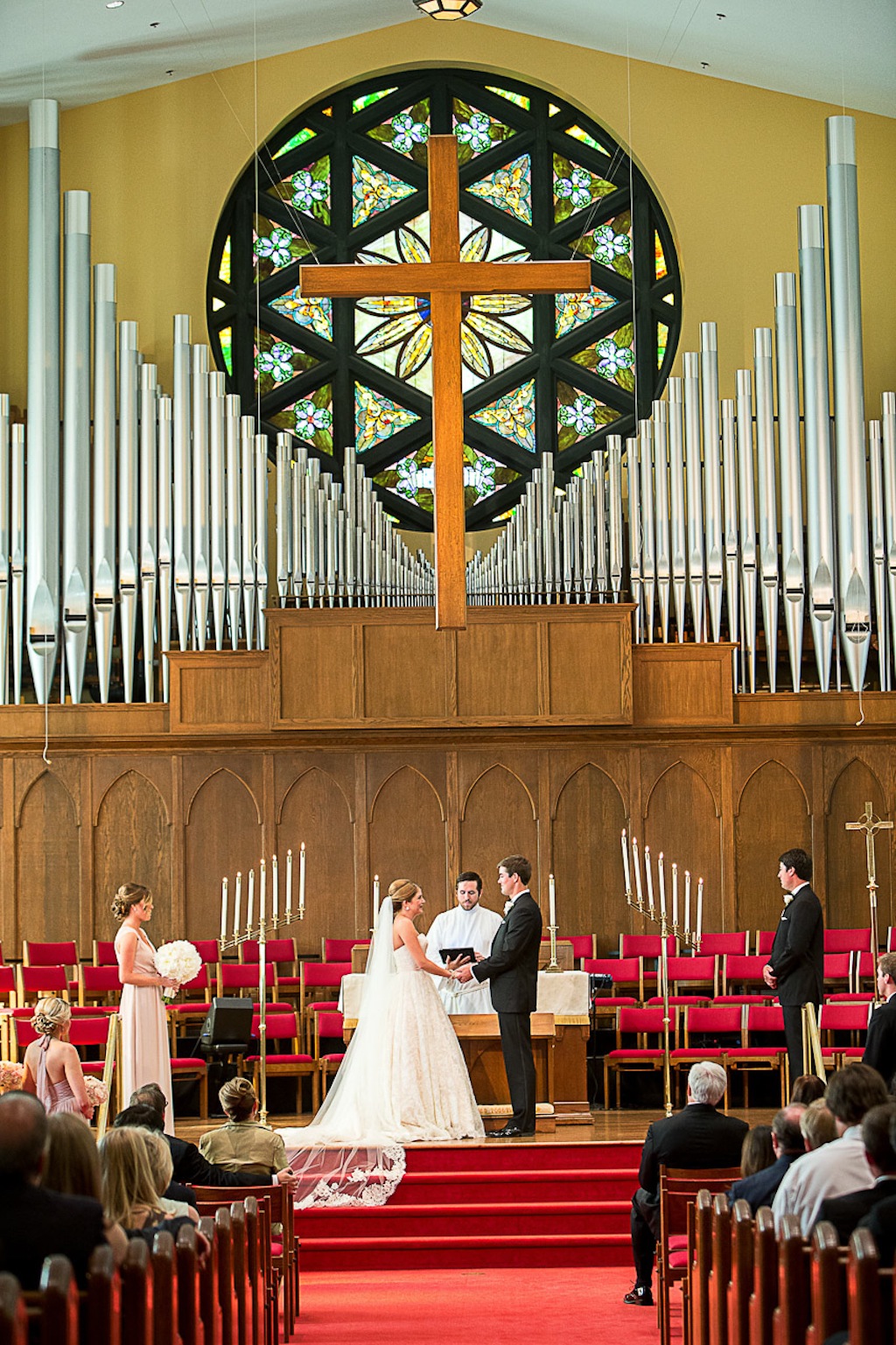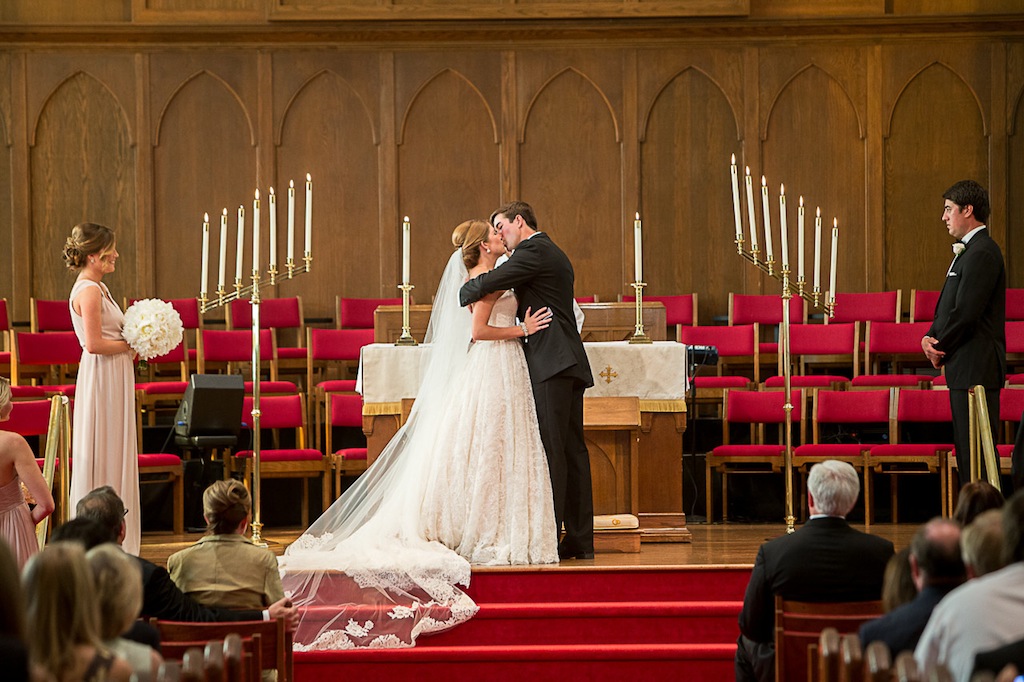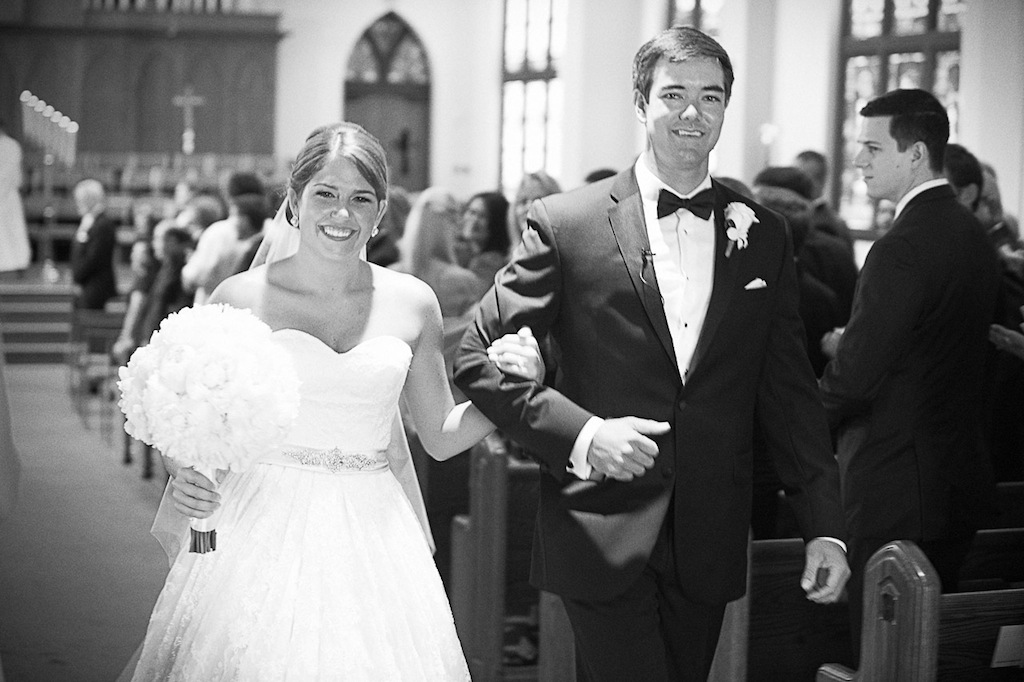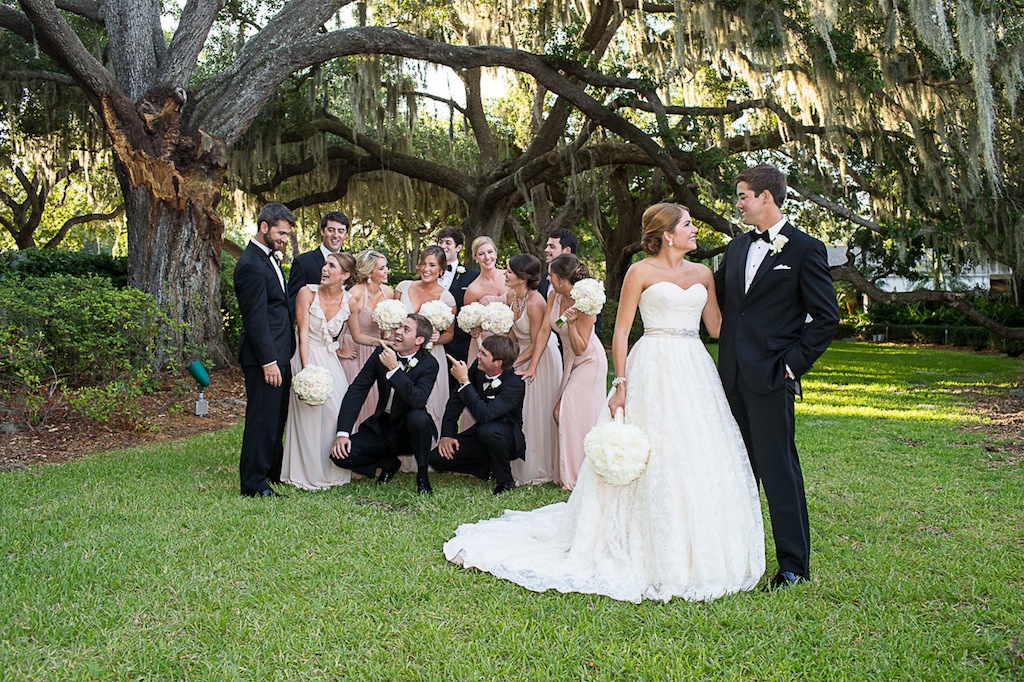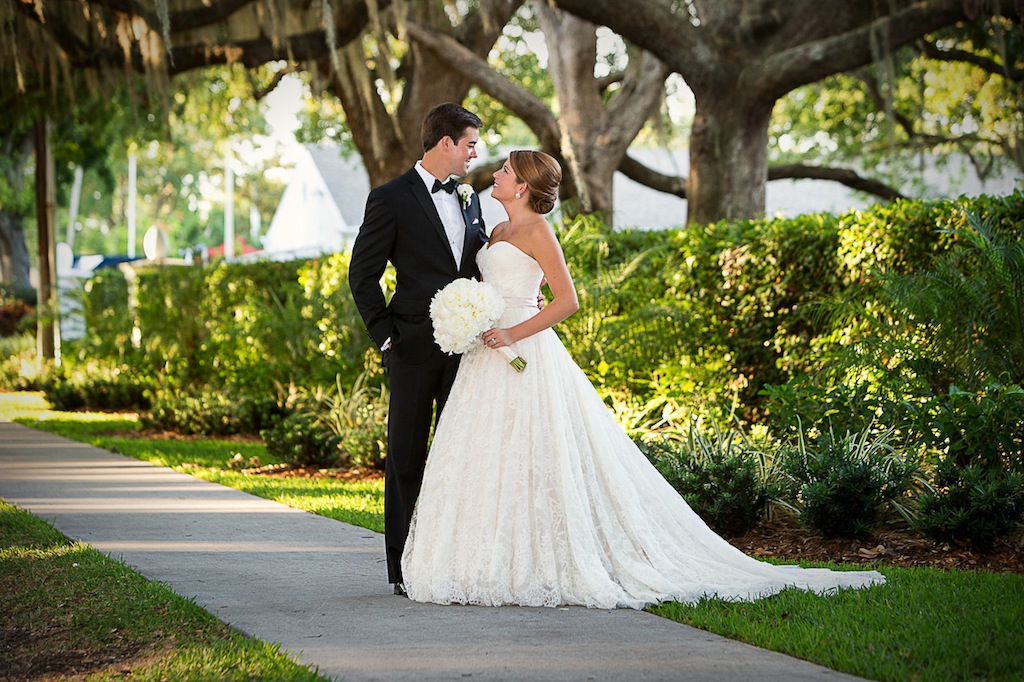 "After our first meeting with Jeff [of Jeff Mason Photography], there was no hesitation in hiring him; in fact, I even cancelled my appointments with other photographers. Jeff is one of the most considerate, thoughtful and thorough people I've met – all great qualities for a wedding photographer that you'll be spending 8+ hours with! From our initial meeting, he was all about understanding our wedding vision and how he could best capture the most important moments to us." – The Bride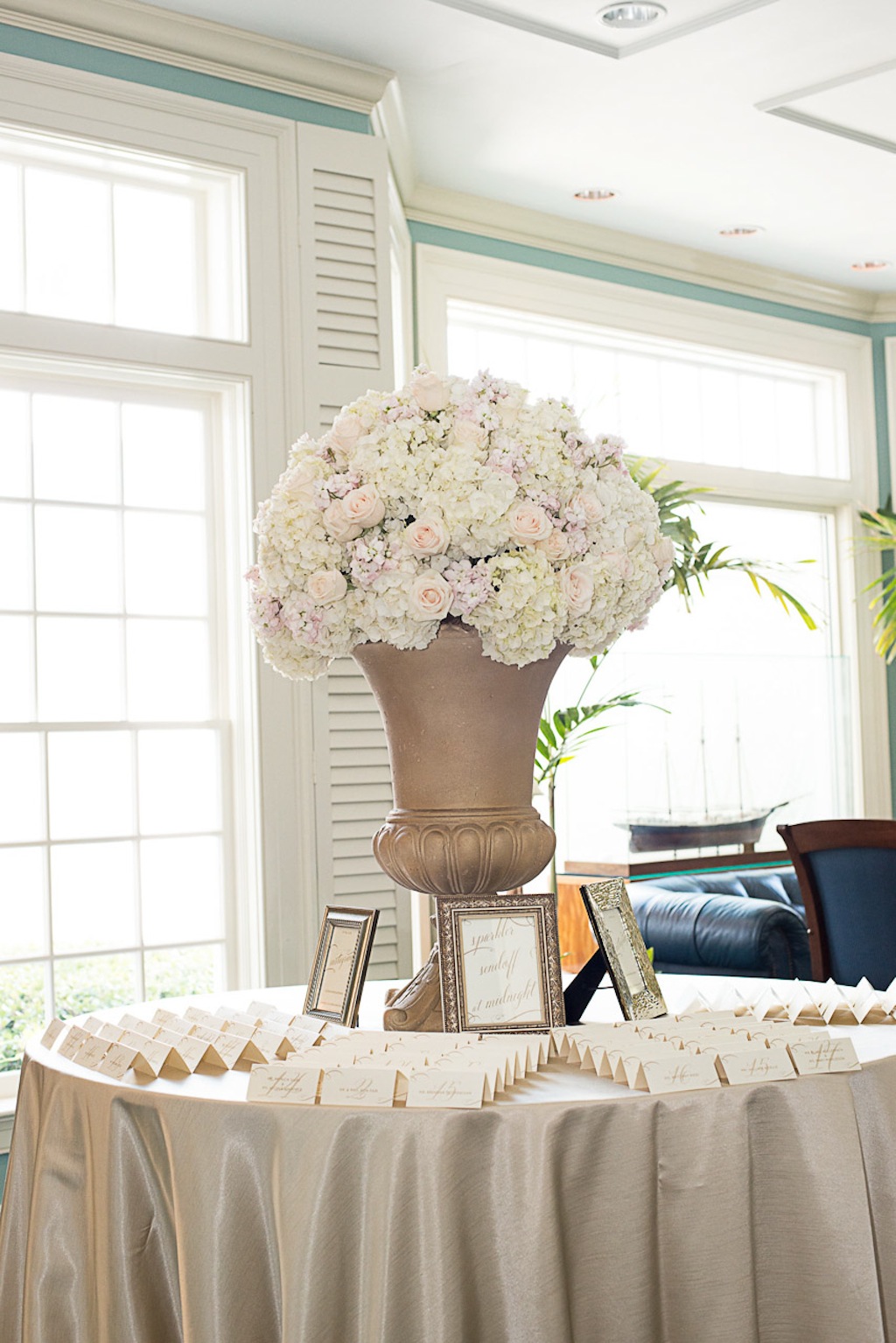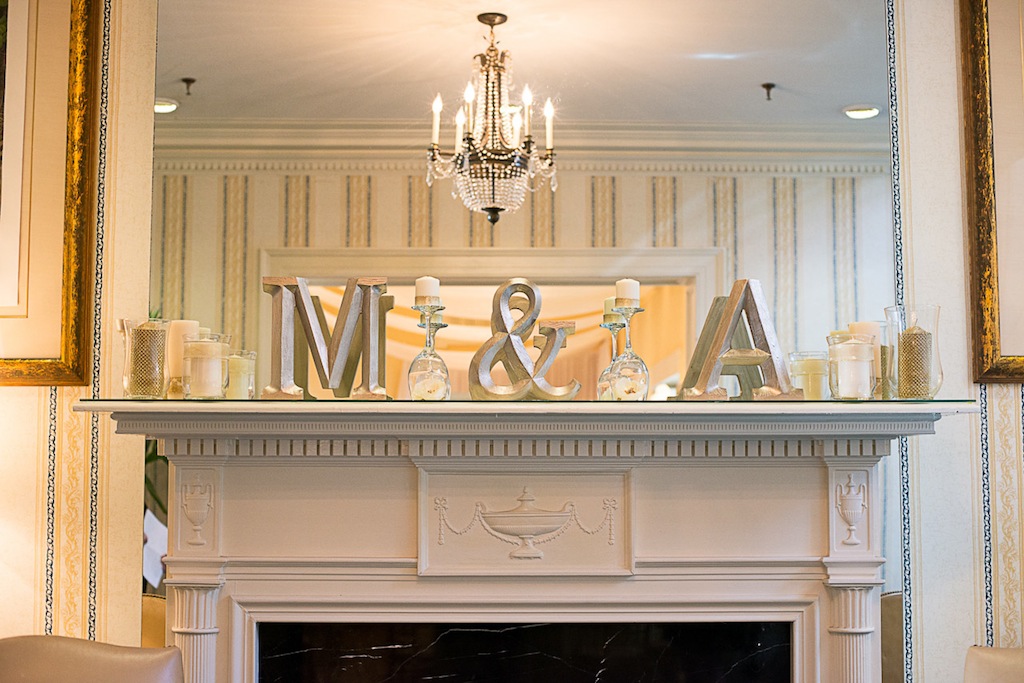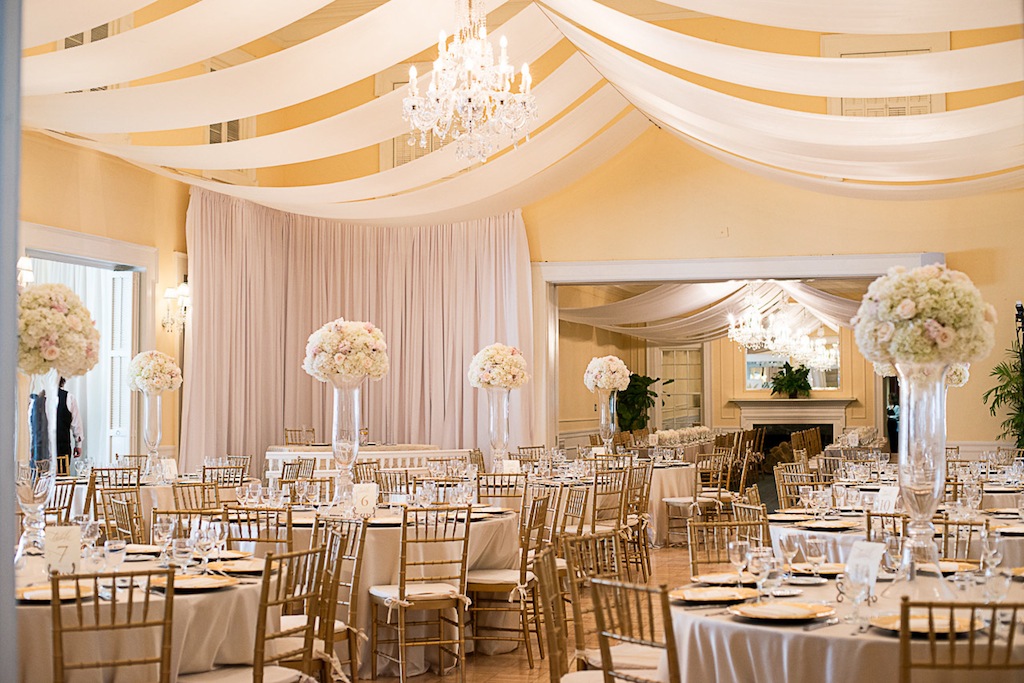 "I wanted dinner to be very traditional and elegant and therefore chose to keep the color scheme light with the colors being champagne, ivory, and blush. The flowers were white peonies, vendella roses, blush stock and hydrangeas with no greenery to keep the arrangements crisp and clean. The linens were all champagne and ivory dupioni silk." – The Bride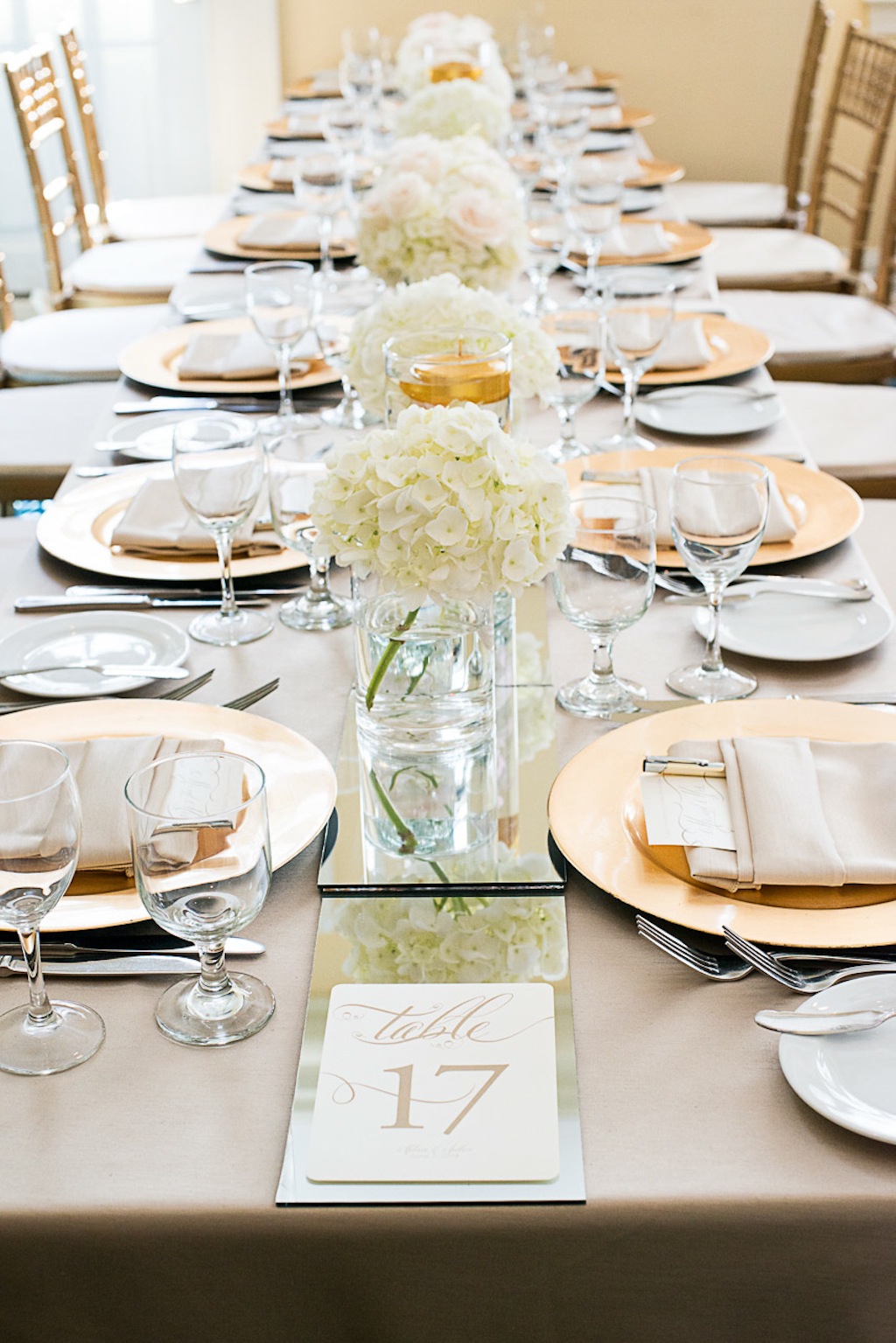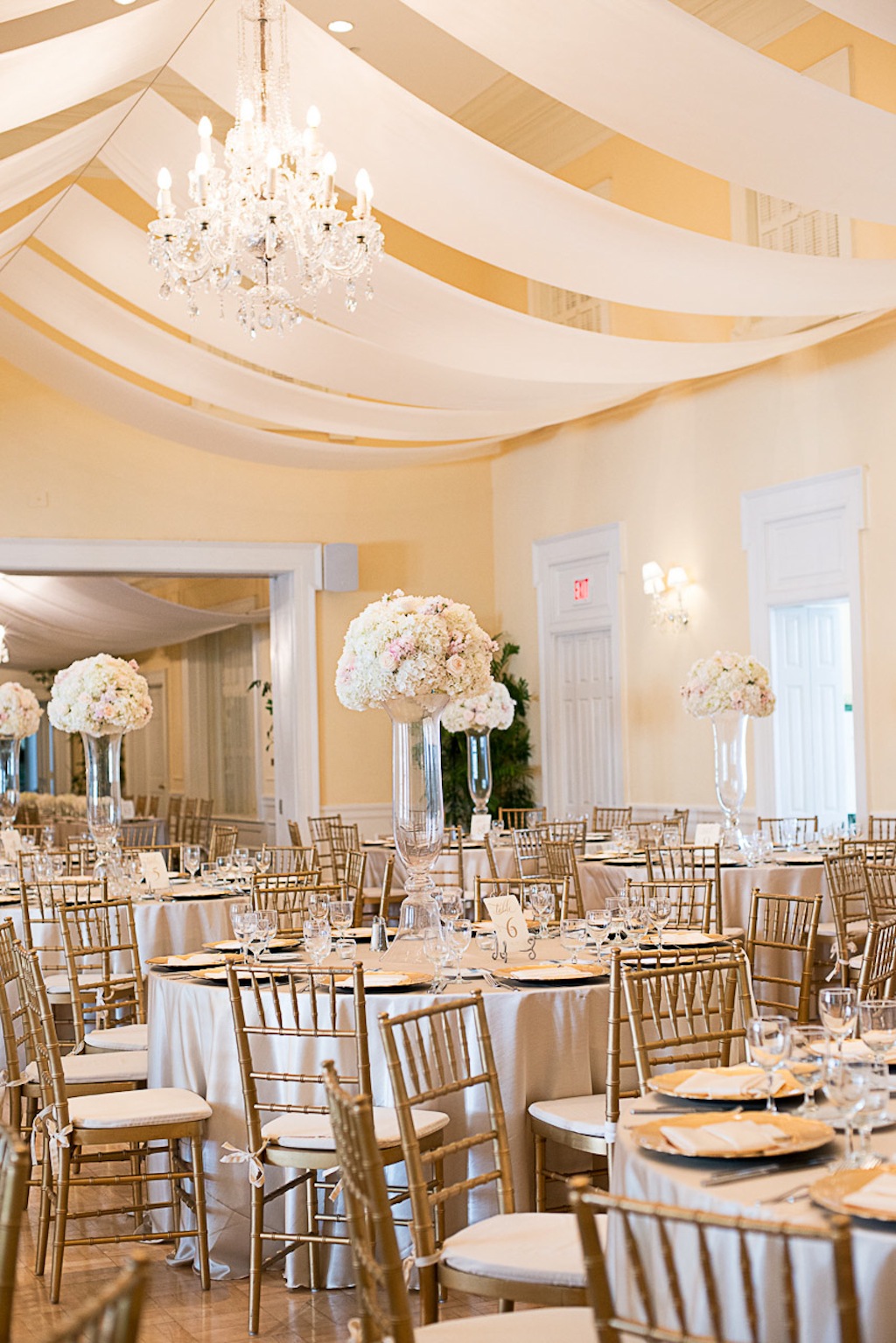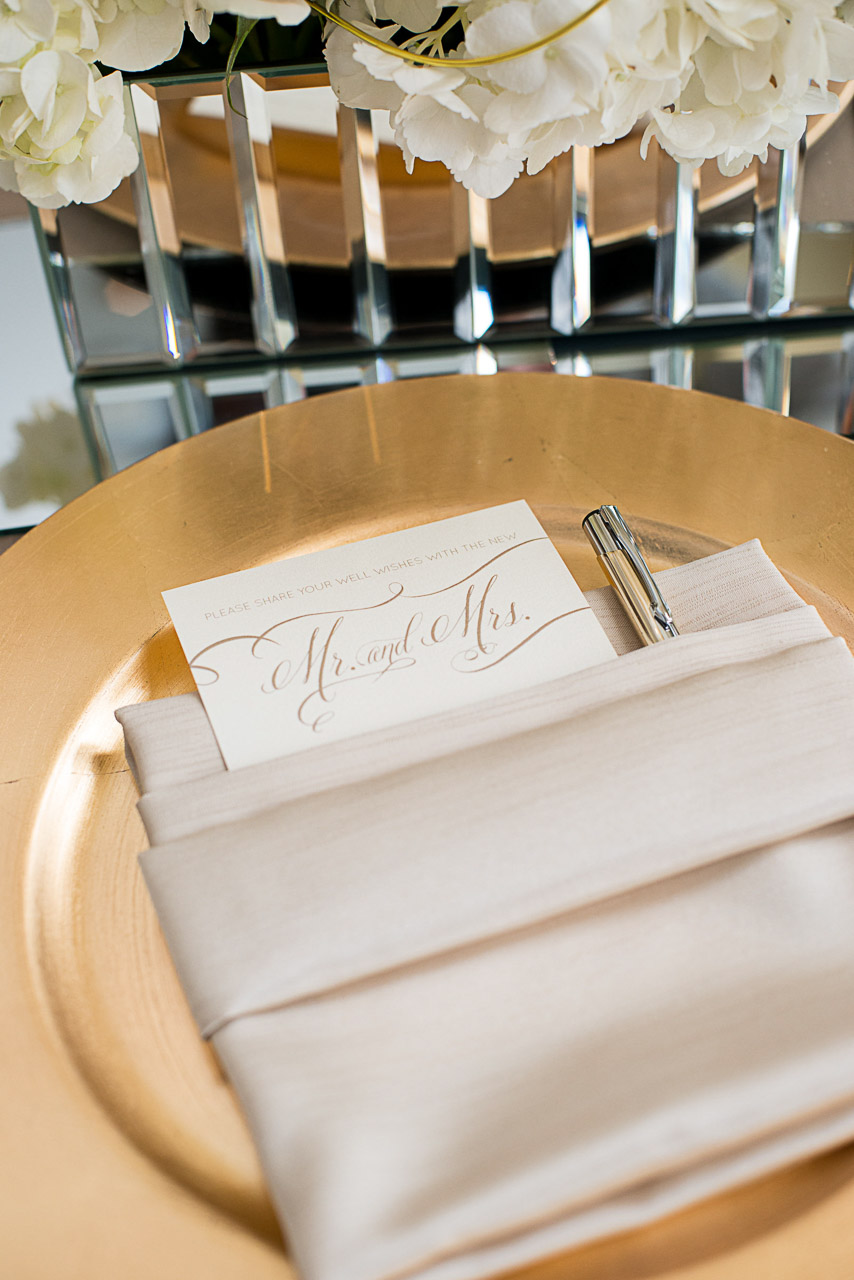 "For our guest book we wanted to do something that would give the guests more time to leave a thoughtful message. In lieu of a guest book, we had a card tucked into everyone's napkin at dinner that said 'Please Leave Your Well Wishes for the new Mr. & Mrs.' and a custom 'Winner Wedding' champagne ballpoint pen. We received the sweetest messages from our guests and plan to make a book that includes all the well wishes cards." – The Bride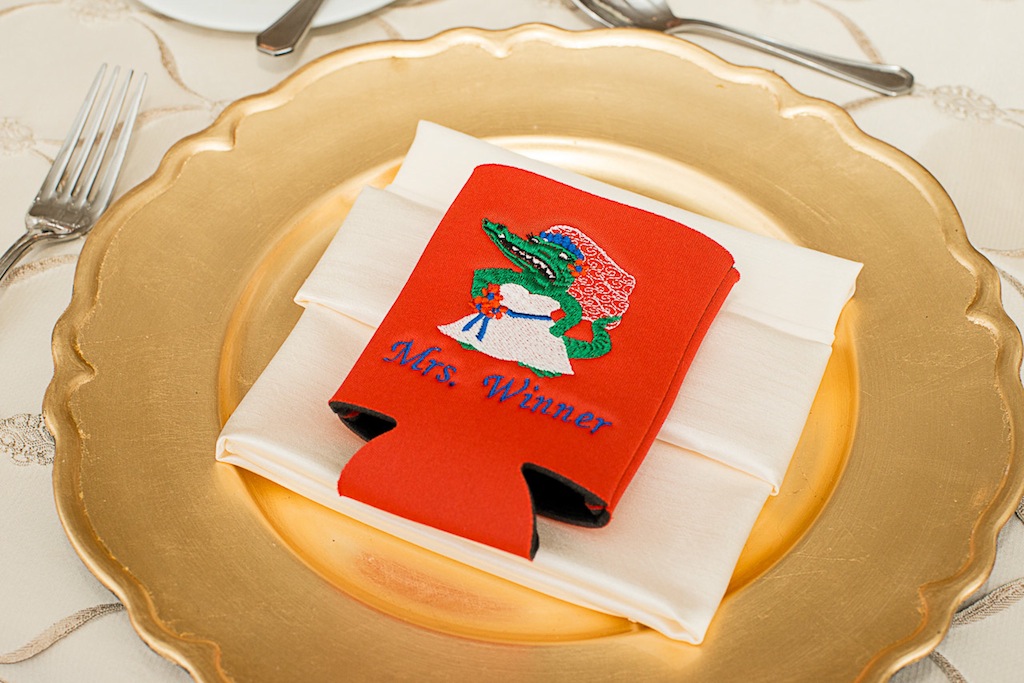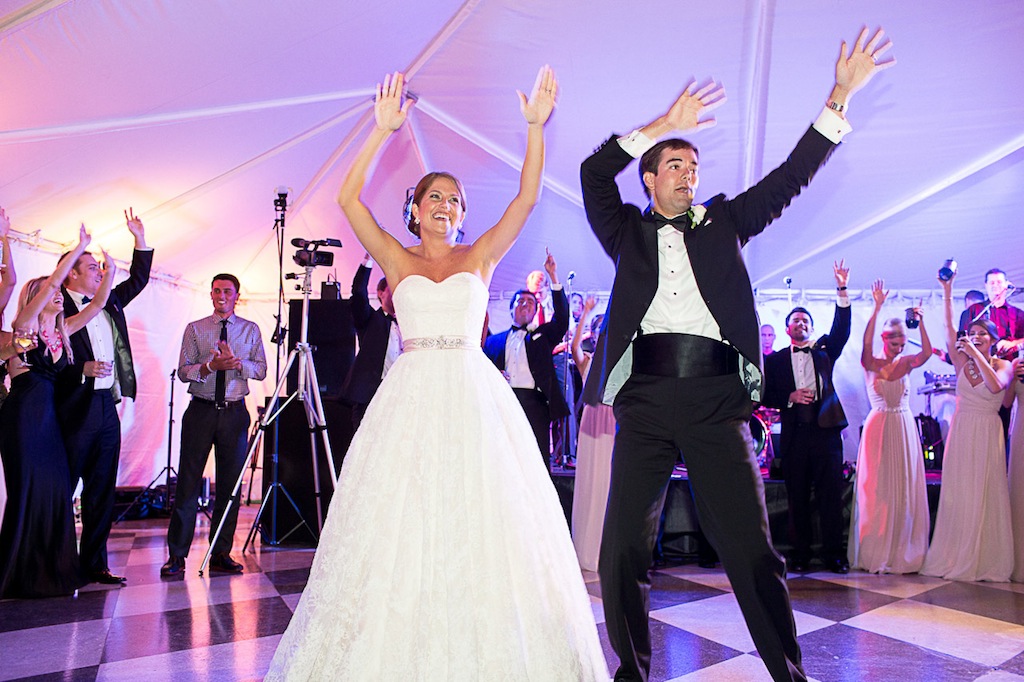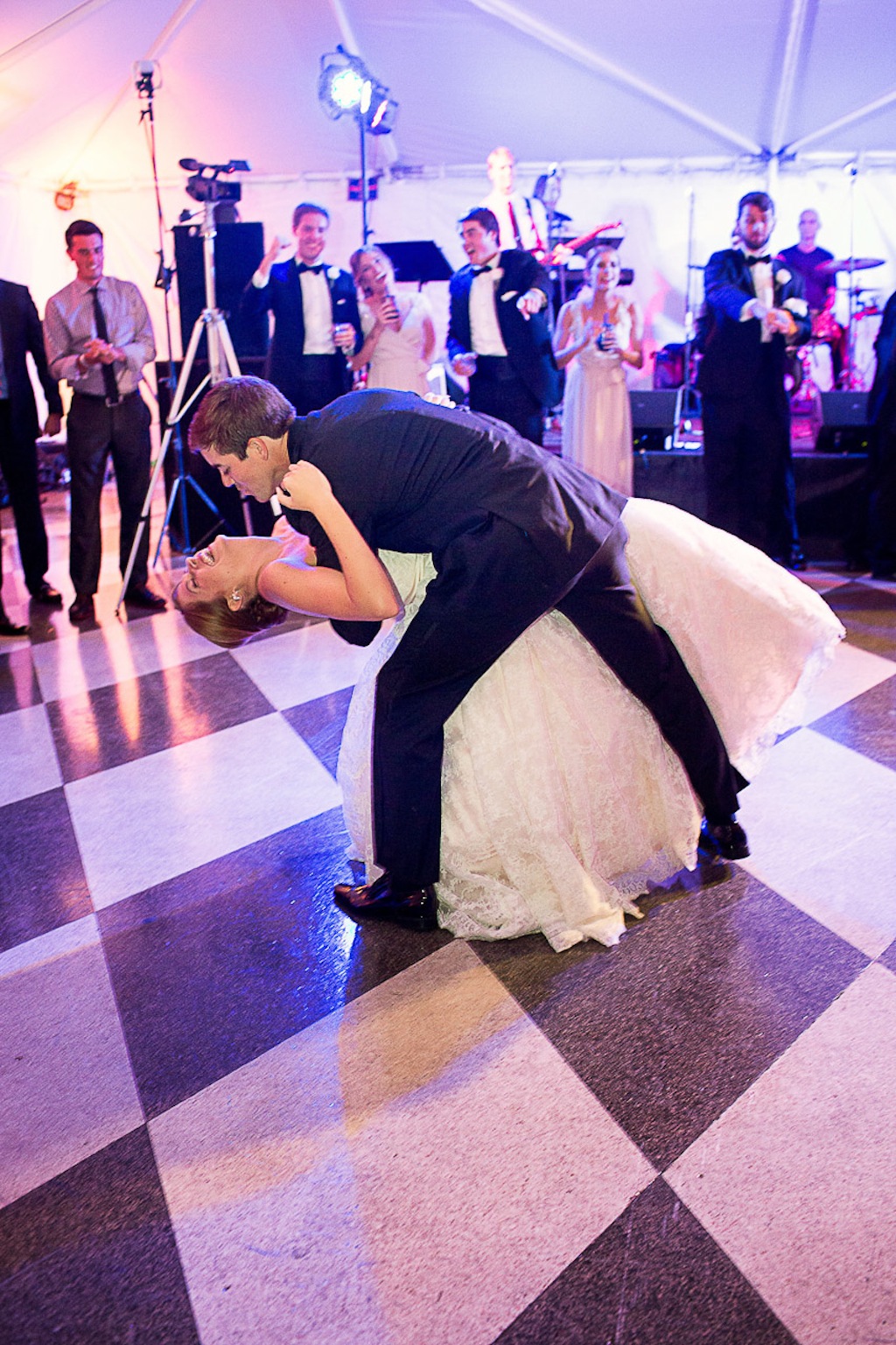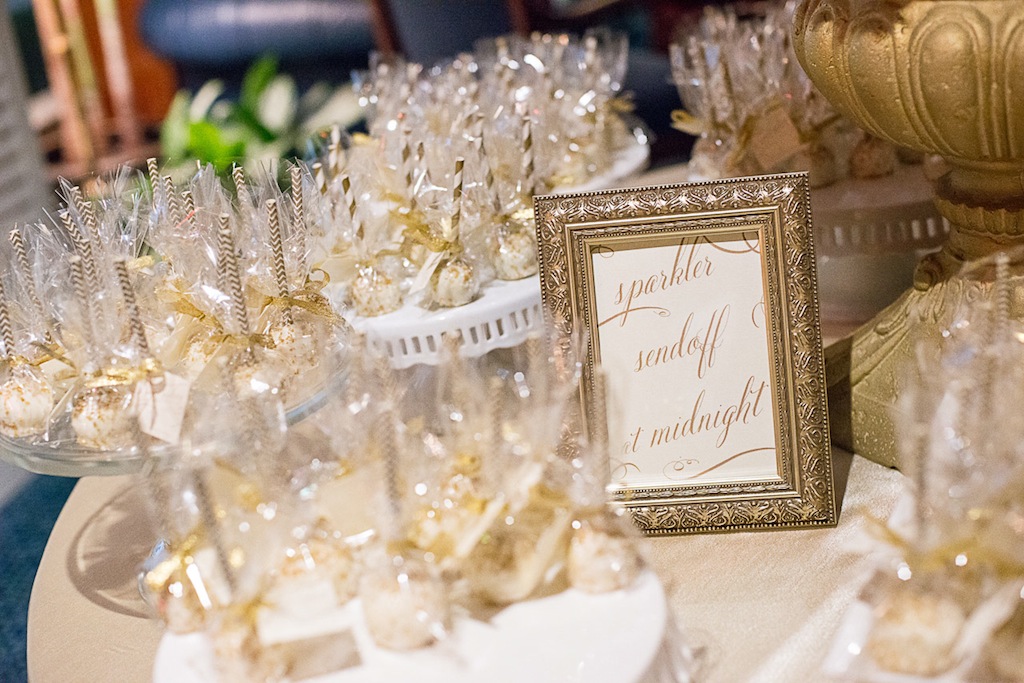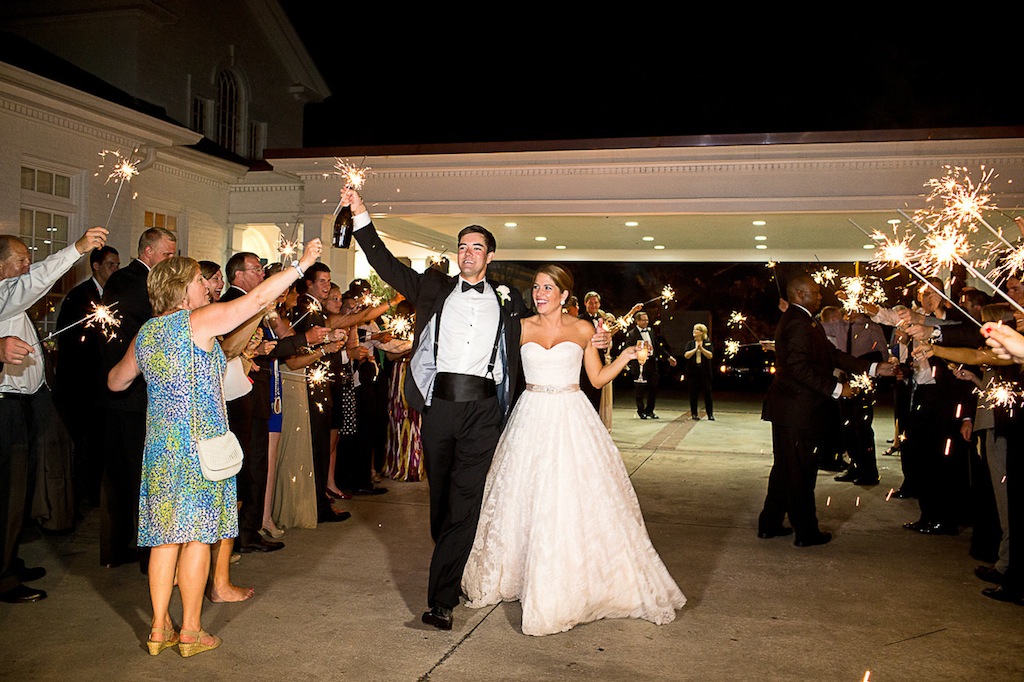 What advice would you give to other Tampa Bay Brides?
While the decision to have a sweetheart table was made largely due to space constraints, it ended up being one of the best decisions we made! On your wedding day you get so little time with only your new spouse. Having the sweetheart table allowed us time to talk about all the things that had gone on earlier that day, recap on the ceremony and mentally prepare for our upcoming dancing debut. Because our sweetheart table was up on a small platform (or maybe it was because of my very large dress), guests did not expect us to go table by table at dinner and instead a few approached our table to say hello – but we mostly had time to talk just the two of us. While we both absolutely loved socializing with everyone that came to the wedding, it was really special to have so much quality time just the two of us.
Tampa Wedding Ceremony Venue: Hyde Park United Methodist Church
Tampa Wedding Reception Venue: Tampa Yacht & Country Club
Tampa Wedding Photographer: Jeff Mason Photography
Tampa Wedding Videographer: Avstatmedia
Tampa Wedding Florist: Carmen's Flowers
Tampa Wedding Caterer: Tampa Yacht & Country Club
Tampa Wedding Linen Rentals: Kate Ryan Linens
Tampa Wedding Band: Blue Stone Circle
Tampa Wedding Officiant: Hyde Park United Methodist Church – Danny Bennett
Tampa Wedding Invitations: Sarah Ann Watson Designs & Alphagraphics
Tampa Wedding Limo: Skyline Limo
Tampa Wedding Dress: Malindy Elene Bridal
Tampa Wedding Hair & Makeup: The Michele Renee Hair & Makeup Artist Group