This Safety Harbor wedding combined colorful Scottish traditions with charming personal details resulting in a classic yet romantic atmosphere with soft and warm accents. Looking for a church that was open and airy was important for the Tampa natives, and when they arrived at Harborside Chapel everything seemed to fall into place.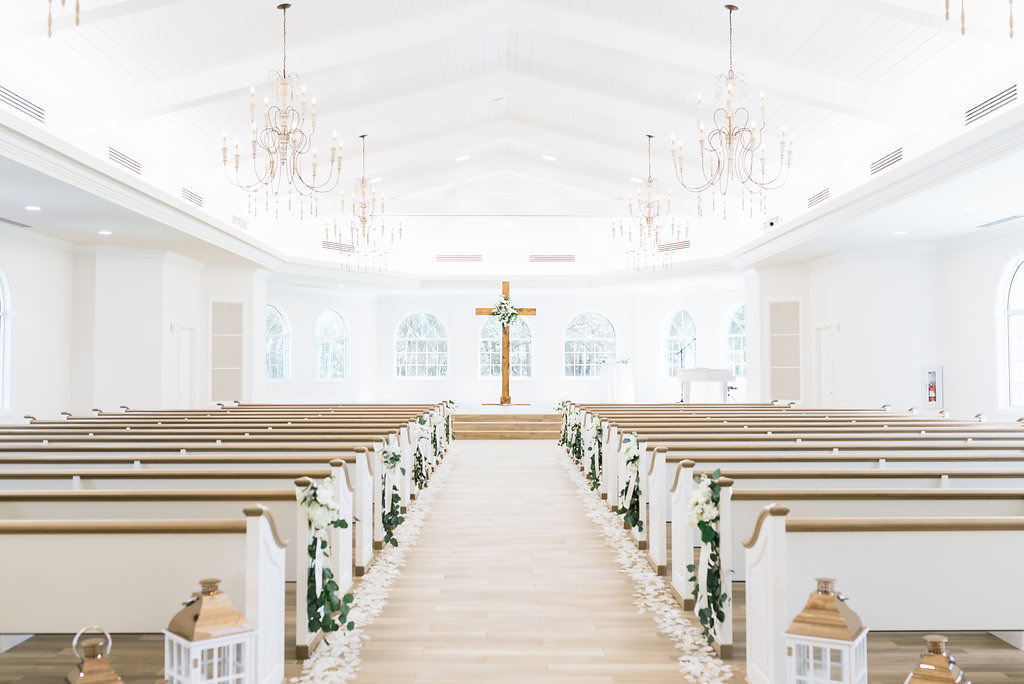 Cathy Durig Photography | Harborside Chapel
---
This elegant, outdoor Palm Harbor wedding was a vision of rustic southern charm with romantic gold details and candlelit lantern centerpieces. Spread over 900 acres of lush landscaping, and just a short drive from the beaches Innisbrook Golf & Spa Resort was the picturesque southern charm style wedding the couple envisioned.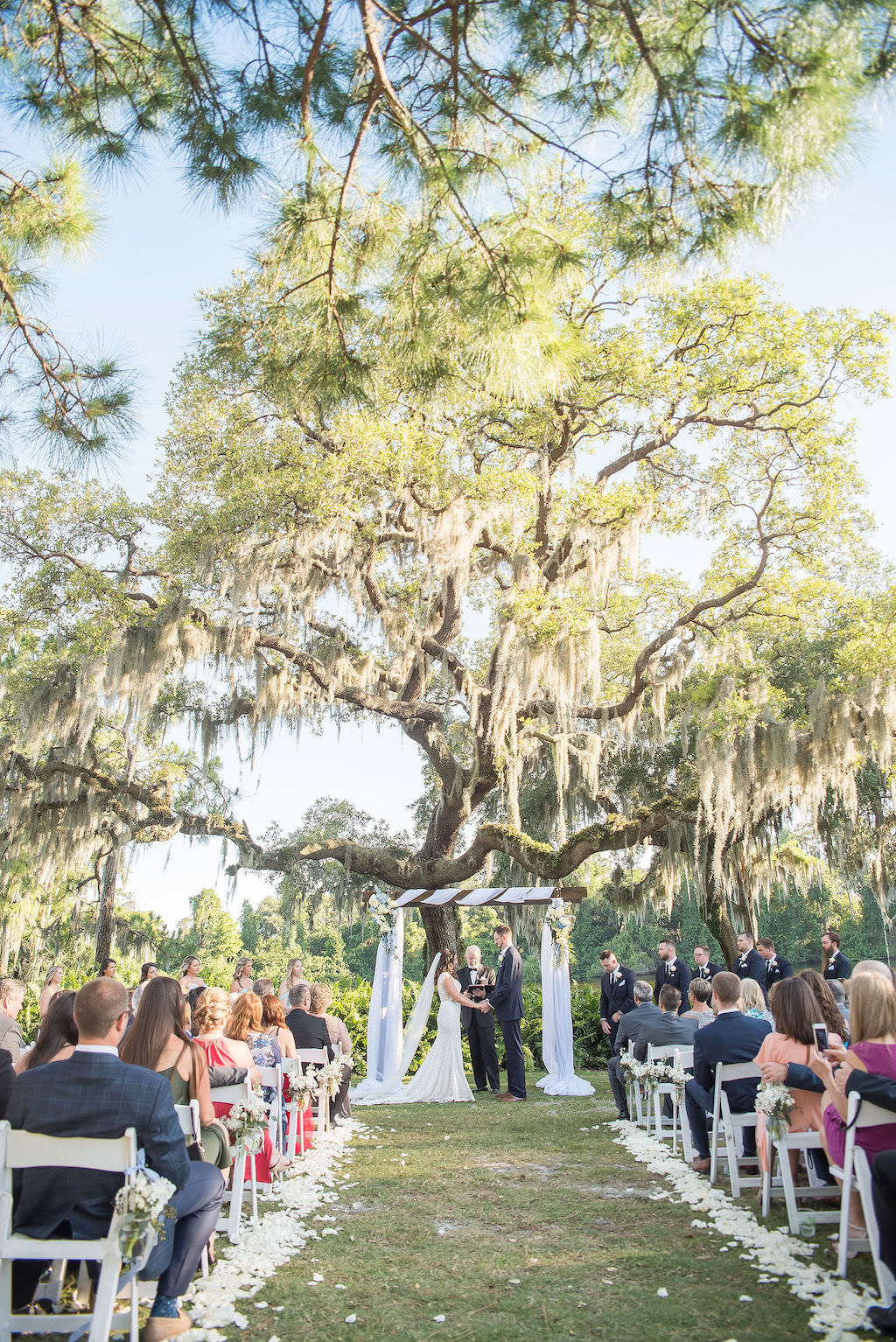 Kristen Marie Photography | Kemari Lyn Films | Innisbrook Golf & Spa Resort
---
This waterfront St. Petersburg wedding truly captured the beauty of old Florida charm with a breathtaking ceremony on a private beach. Sprinkled with elegant Florida inspired details, the bride and groom chose a color palette of dusty rose and postman blue to tie together the whimsical ambiance they were going for.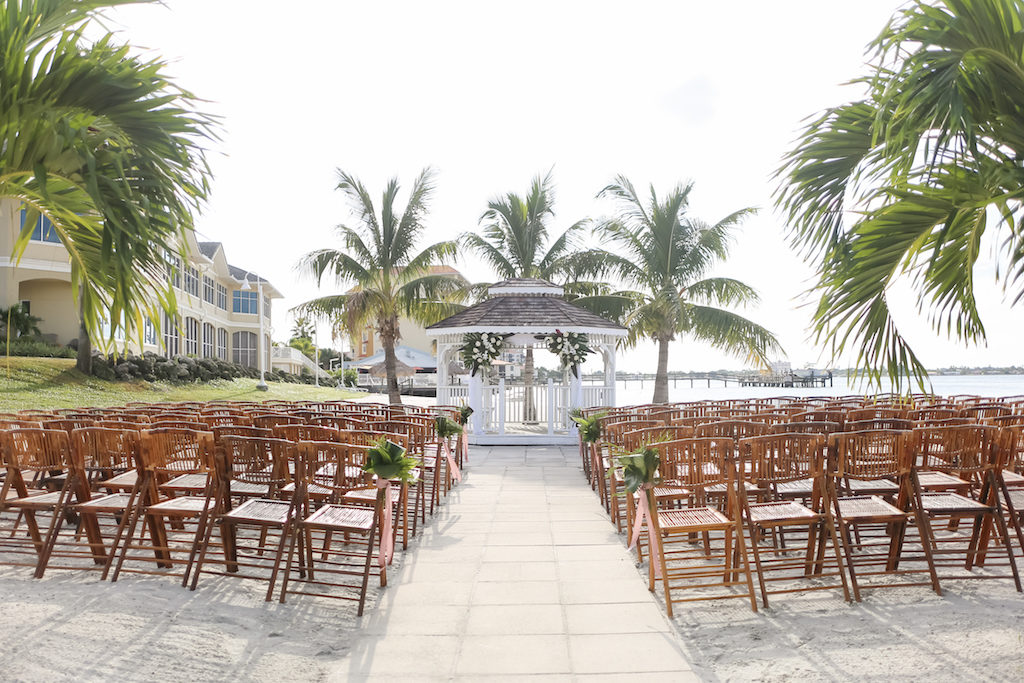 Lifelong Photography Studios | Isla Del Sol Yacht & Country Club
---
In search of an affordable yet classy venue that could easily accommodate their 110 guests, with several from out-of-town, the bride and groom chose The Godfrey Hotel and Cabanas Tampa for its proximity to their airport and stunning water views. We love how this intimate waterfront Tampa wedding embodied classic Florida beauty with breathtaking views of the Bay, picture-perfect weather, and a modern take on nautical elegance.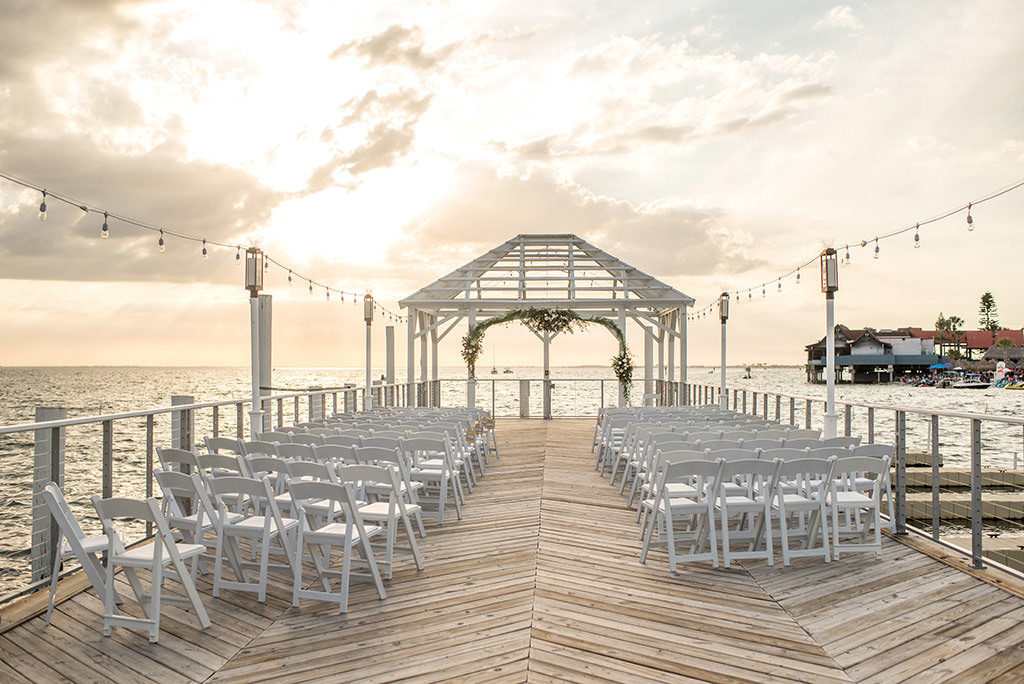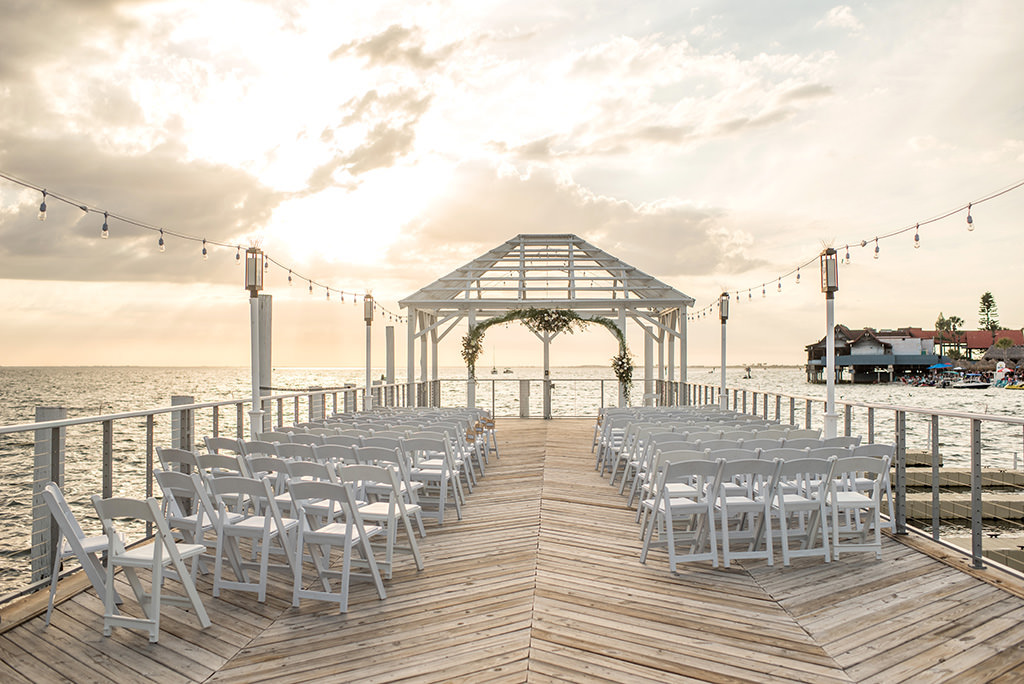 Jenn Guthrie Photography | The Godfrey Hotel and Cabanas Tampa
---
Located in the heart of downtown St. Pete, Red Mesa Events is a hidden gem of a wedding venue space offering rooftop views and an eclectic, elegant setting that truly encompasses the St. Pete culture. With its original exposed brick, two stunning chandeliers and herringbone wood floor, La Florida Ballroom is an exquisite, 1,200-square-foot space that seats 110 in a formal dining setting and dance space or 175 guests for heavy hors d'oeuvres and cocktails. As a full-service wedding and event venue at the historical site of St. Pete's first fire station, Red Mesa Events prides itself on their Mexican inspired cuisine. The unique wedding venue ties together its Latin and Caribbean kitchen traditions for bold, fresh flavors.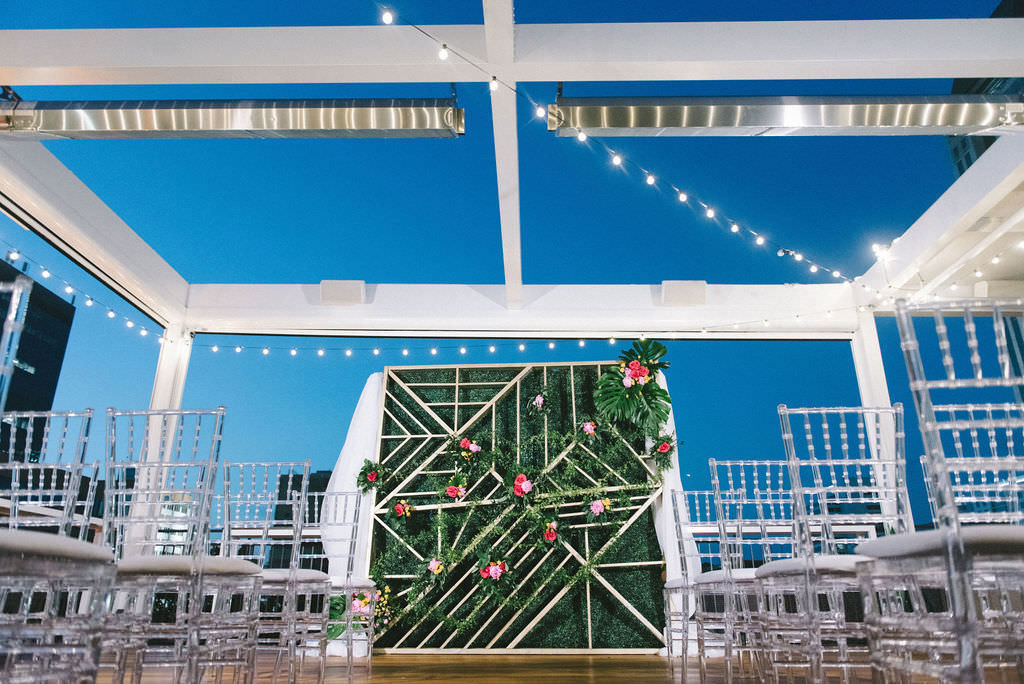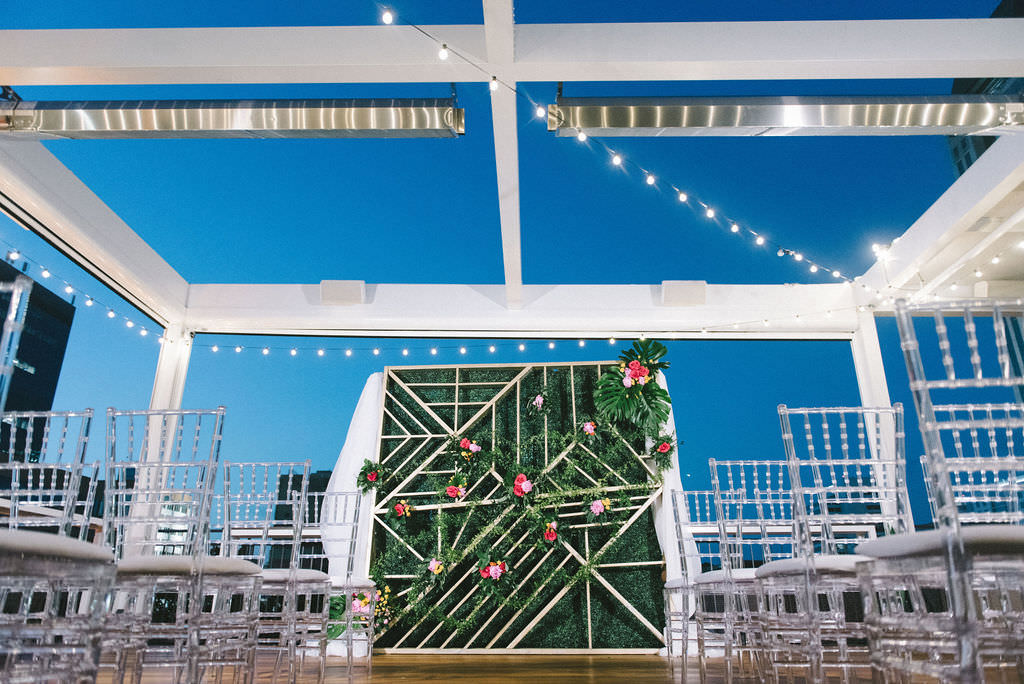 Kéra Photography | Bonnie Newman Creative | UNIQUE Weddings + Events | Gabro Event Services | Red Mesa Events
---
In search of the perfect wedding venue to celebrate the bride and groom's 11-year relationship, the couple searched for a space that was unique and provided a wow factor. This colorful downtown St. Pete Indian fusion wedding featured a vibrant outdoor ceremony and a stunning ballroom reception. Adding plenty of personalities, the bride and groom incorporated their favorite local coffee shop, a special whiskey bar, and an unforgettable surprise Bollywood performance.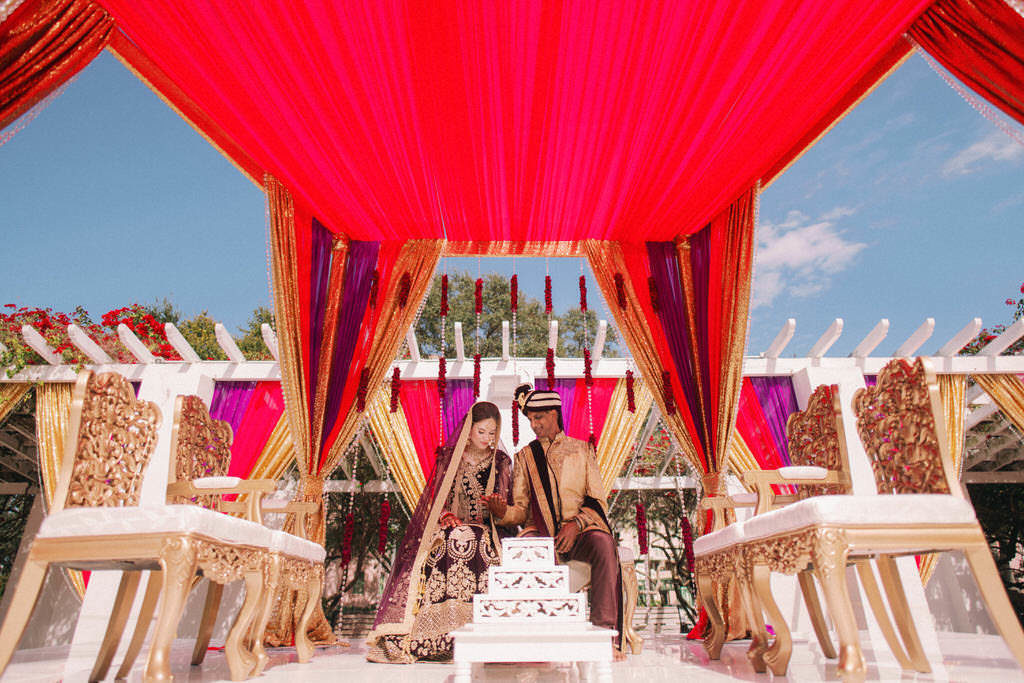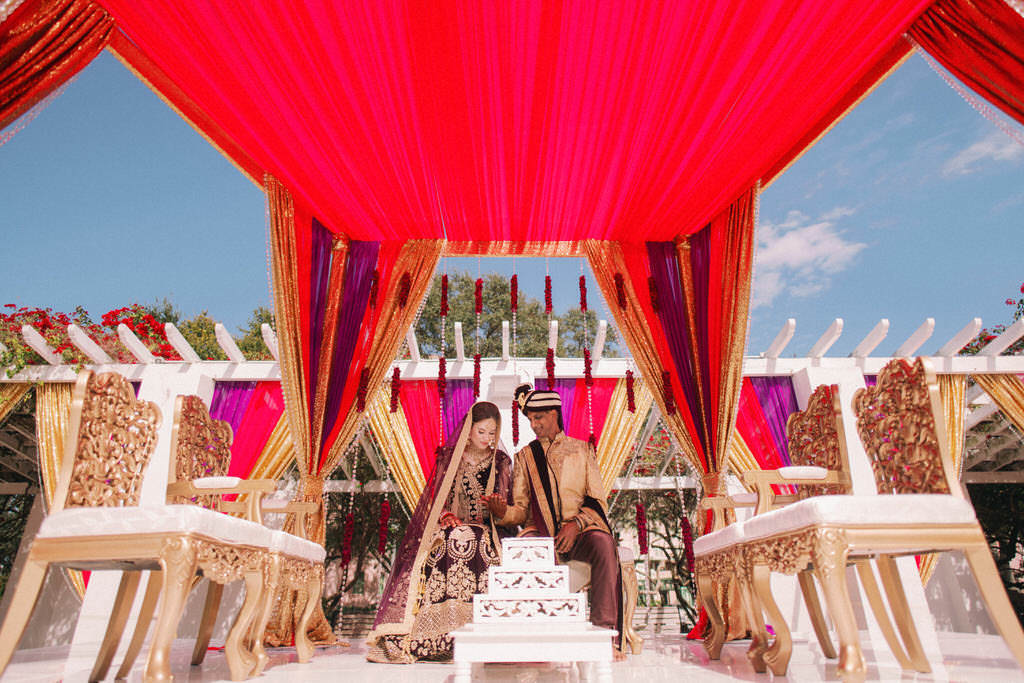 North Straub Park | The Vinoy Renaissance | Eventrics Wedding | Trenholm Photo
---
Downtown St. Pete Rooftop New Year's Eve Wedding | Station House
This bride described her rooftop New Year's Eve wedding as a "big party with a side of wedding." With a white and metallic color palette and candlelit nighttime ceremony, the city skyline was the perfect backdrop for this unique holiday wedding.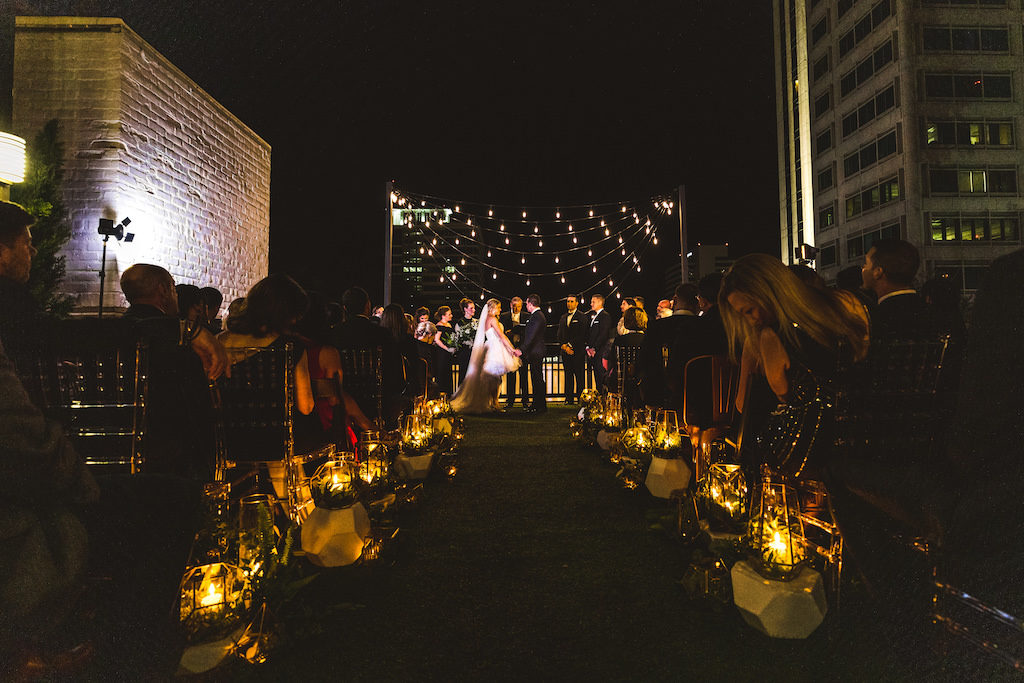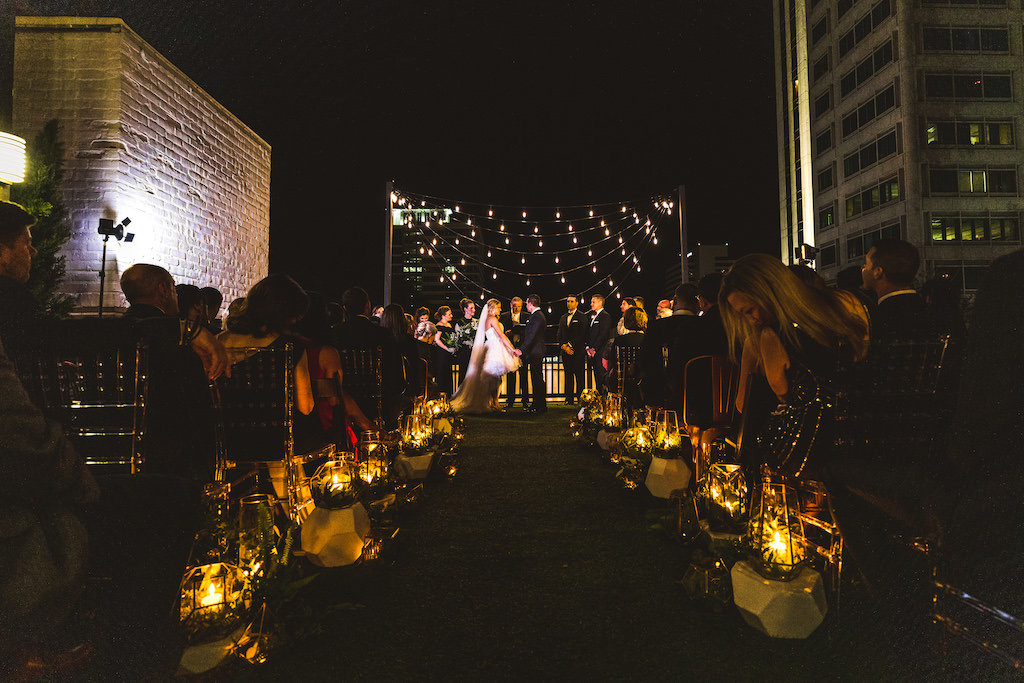 Concept Photography | Station House
---
Glowing with romantic blue lighting pops of vibrant color and whimsical draping, this styled wedding inspiration shoot at the newly renovated Hotel Alba radiated pure elegance with every detail. Looking to complement the modern art deco style of the boutique hotel, the design team opted for moody yet dramatic décor, with plenty of natural elements.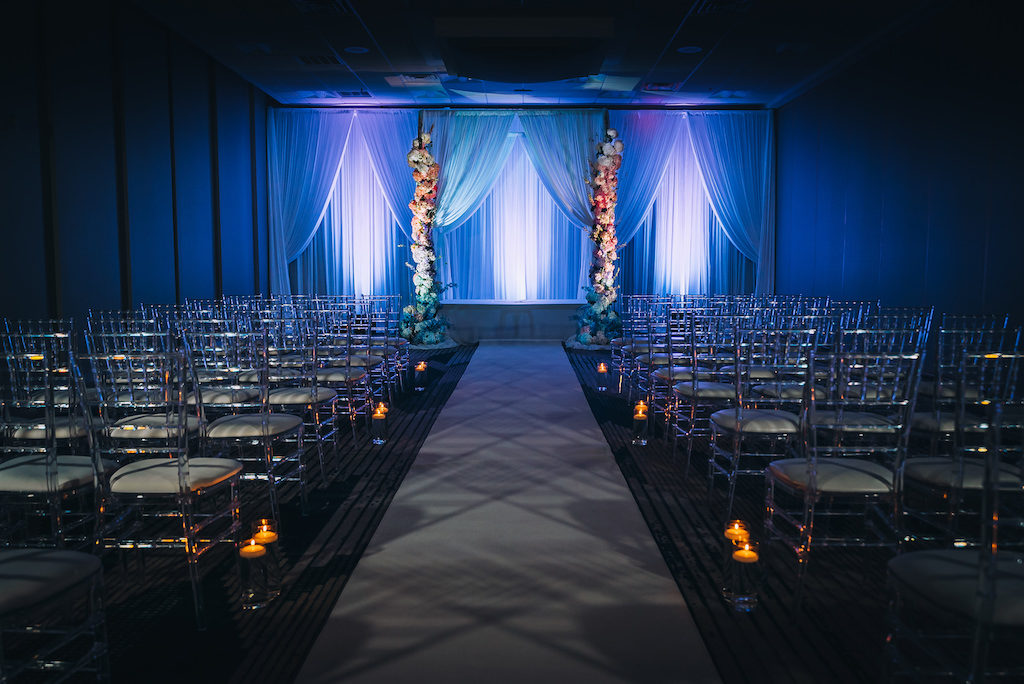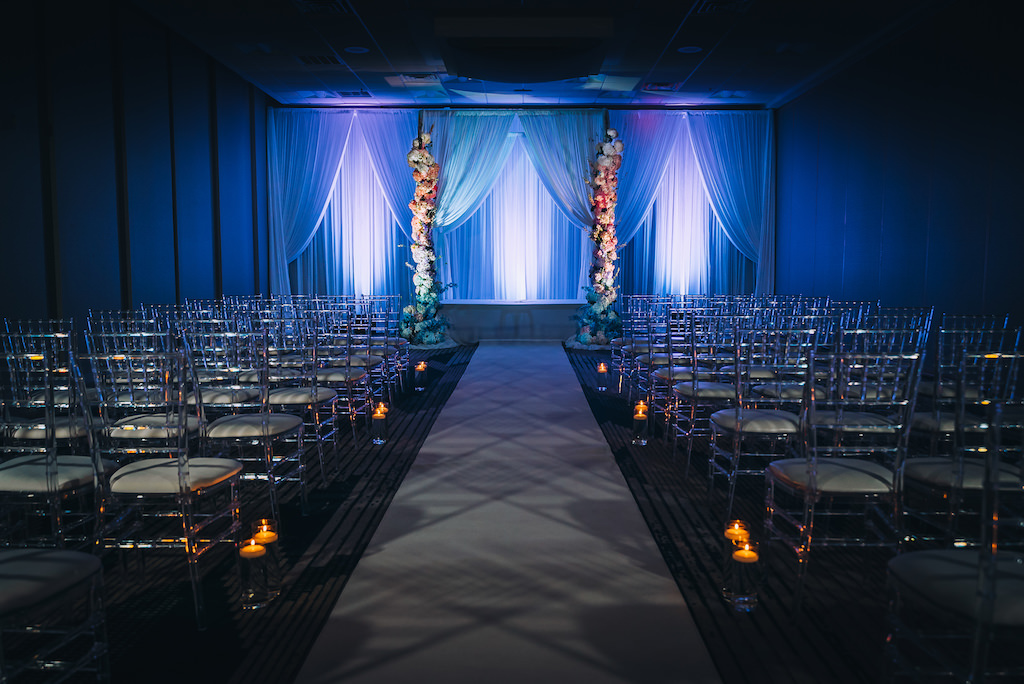 Marsley Photography | Bonnie Newman Creative | Special Moments Event Planning | Bel Fiore Design Studio | Gabro Event Services | Hotel Alba
---
This downtown St. Pete wedding was a cross-country celebration that featured a caricaturist, spoken word artist, and the Dallas Mavericks' official DJ to entertain their guests. The bride planned a modern summertime wedding that elegantly embraced her husband's last name.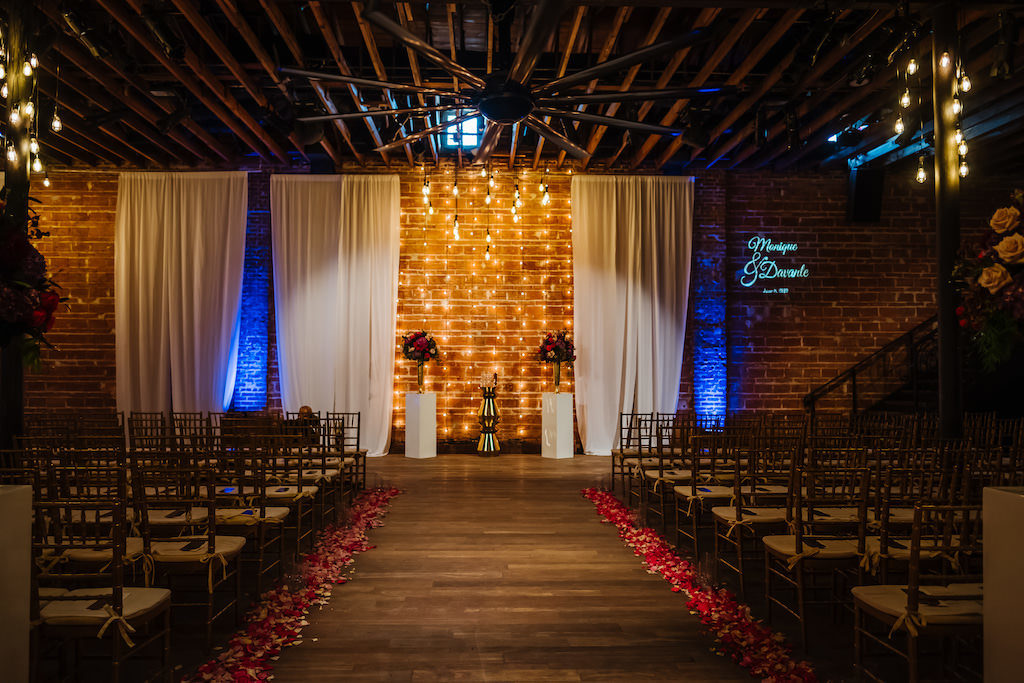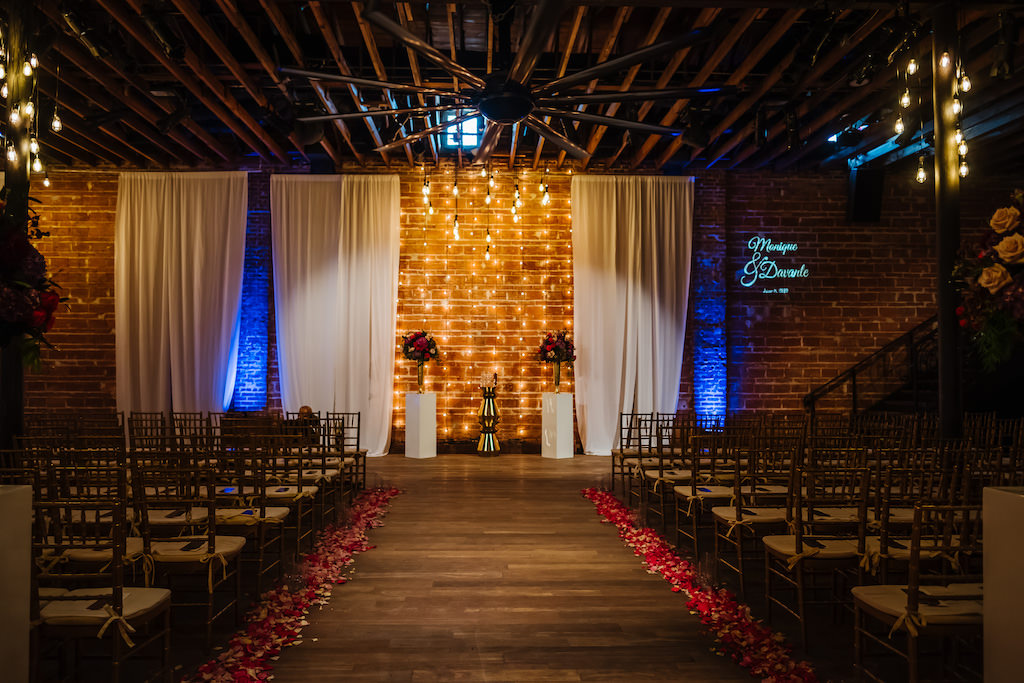 Ashlee Hamon Photography | NOVA 535
---
Picturing a gorgeous waterfront wedding venue with breathtaking views, the bride and groom chose the Hyatt Regency Clearwater Beach. This vibrant Clearwater Beach wedding perfectly blended their cultural backgrounds resulting in a glamorous oceanside celebration.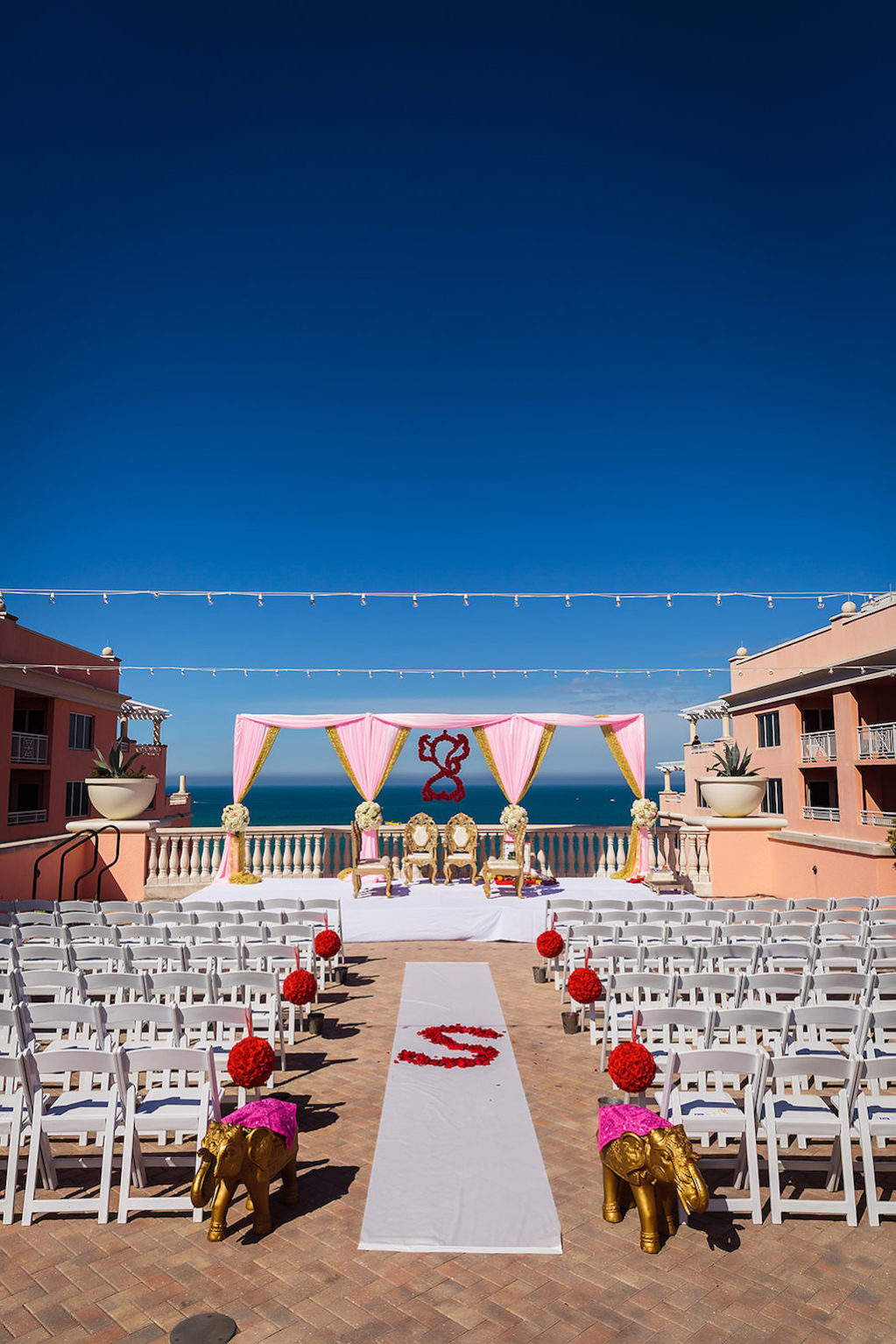 Limelight Photography | Days Remembered by ND | Maharani Designs | Hyatt Regency Clearwater Beach
---
This vibrant downtown St. Pete wedding incorporated an elaborate ceremony arch, dessert and donut bar, two wedding dresses, and a surprise dance performance.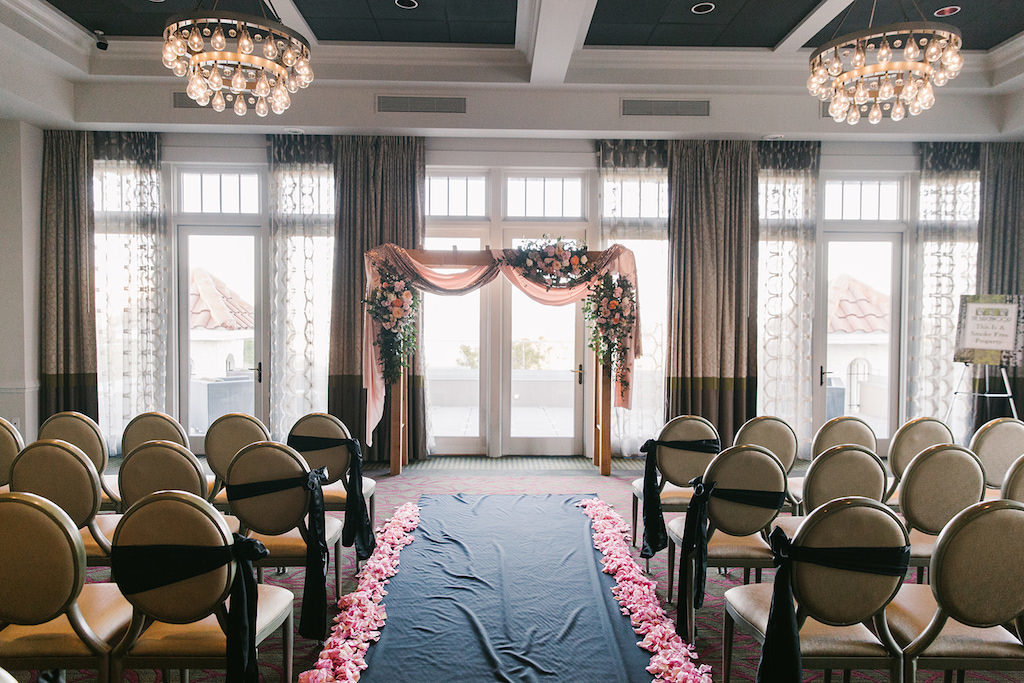 Ashley Izquierdo | The Birchwood
---
2020 is the year for art deco themed Tampa Bay weddings (think 1920's meets the modern age). The modern Westshore wedding venue, Centre Club, just completed a ballroom refresh and to highlight its new facelift John Campell Weddings created a wedding inspiration shoot that was swanky and trendy, yet relaxed. His creative concepts focused on both the planning and florals, which resulted in a modern, whimsical design.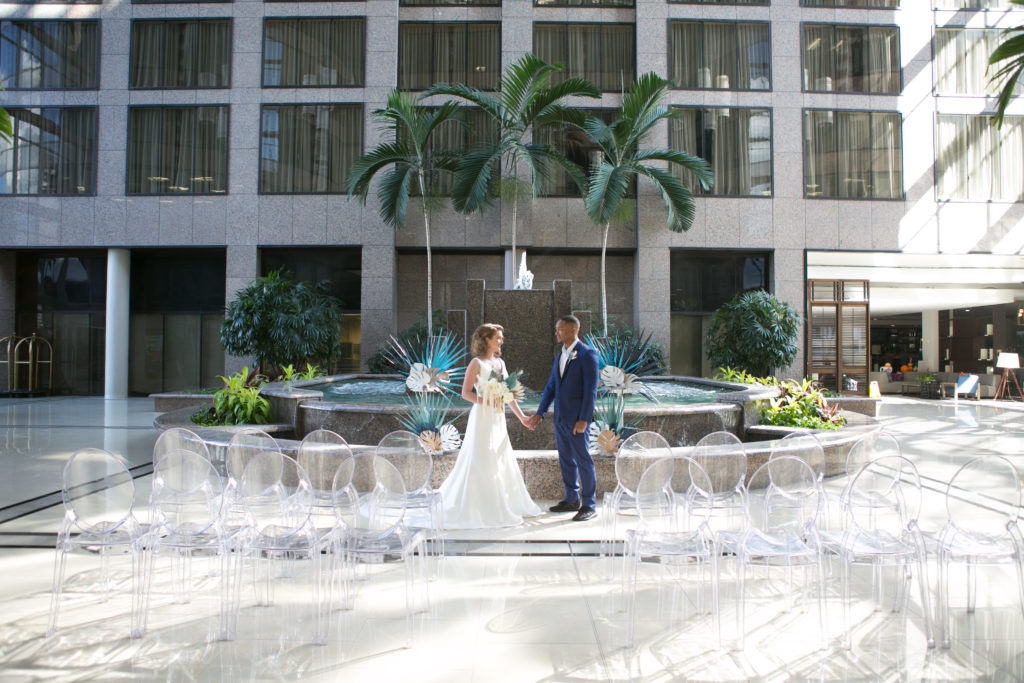 Carrie Wildes Photography | Resurgent Fire Films | John Campbell Weddings | Gabro Event Services | Truly Forever Bridal | Michele Renee the Studio | Centre Club
---
This gorgeous Plant City wedding was a stunning celebration that included a vow exchange under a canopy of oak trees, followed by a romantic string-light outdoor reception in an antique wooden barn that complemented Florida's natural scenic beauty.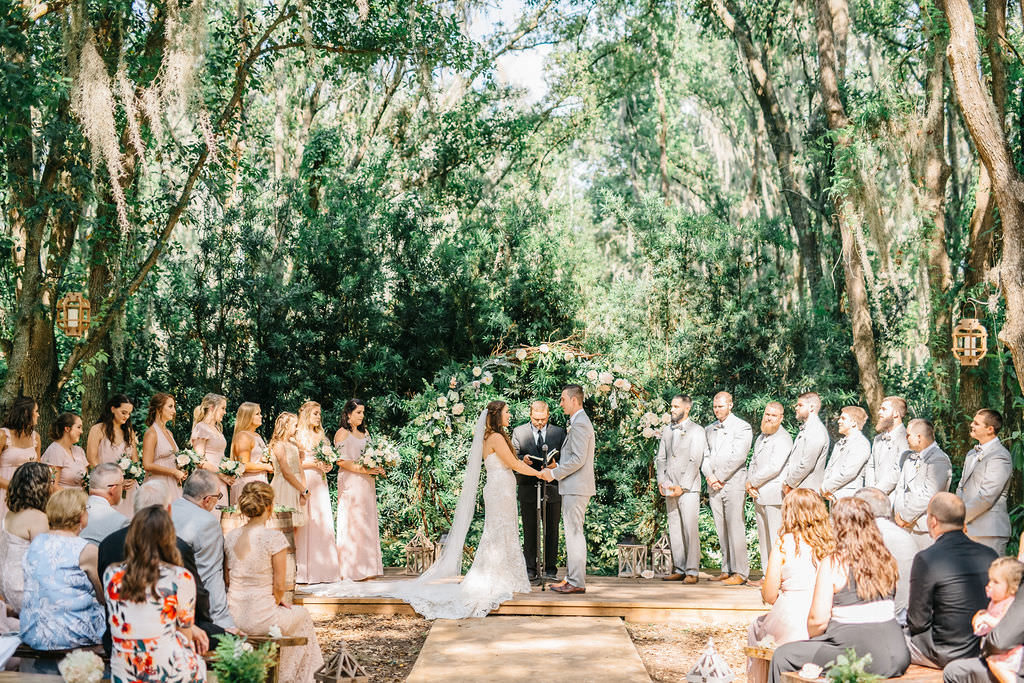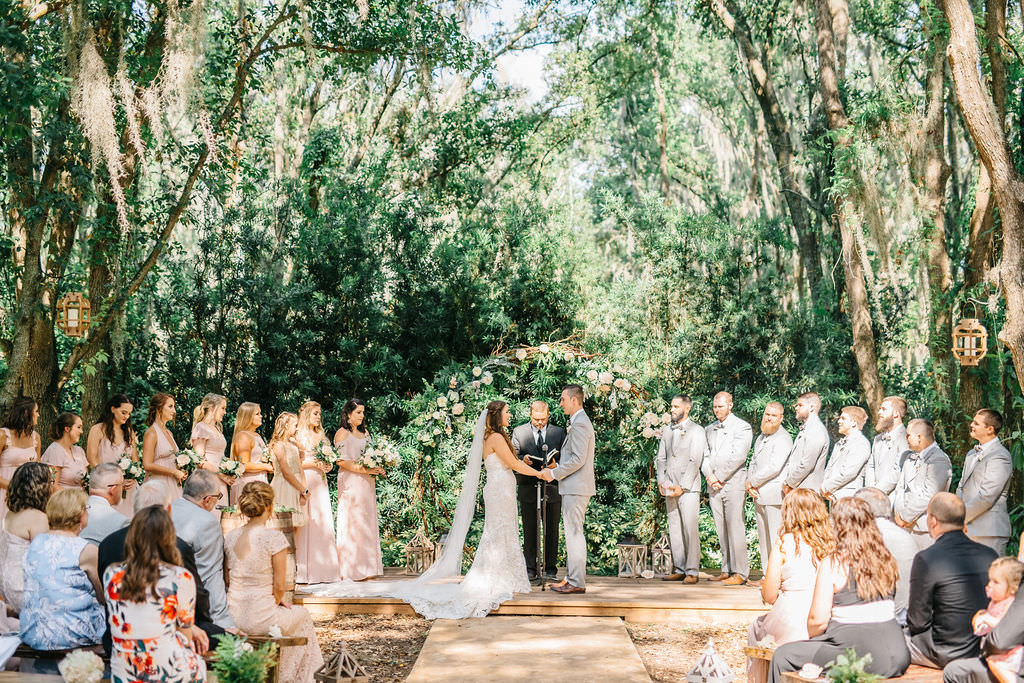 Emma Anne Photo  | Florida Rustic Barn Weddings at Praire Glenn Barn