You could say that Alexis and Paul's romance didn't exactly start out with "love at first sight." "Our story is a simple one, 'boy meets girl, boy ignores girl, girl ignores boy, boy and girl start dating, boy gives girl a ring and says 'will you?,' girl says YES! Boy and girl live happily ever after,'" the bride joked.
Although the couple had a back-and-forth start to the relationship, Paul made sure the beginning to their happily ever after was an unforgettable one. The evening before Easter, Paul rented a Catalina Sailboat for a sunset cruise complete with three-course dinner by a private chef. While enjoying a glass of wine and romantic sunset Alexis was treated to a pink Easter basket by the chef as a "Thank You" for sailing with him.
"I opened each egg one-by-one, each containing some yummy chocolates. Then I got to the last one; a big yellow egg right in the center of the basket. I shook it and heard nothing! I suspiciously opened the last egg to find a piece of paper, that read 'Will you . . .?' Paul then managed to get down on one knee, rocking boat and all, to pop the question!" Alexis shared.
Blue and Purple Vintage A La Carte Pavilion Tampa Wedding
To accomodate their out-of-town guests, the couple looked for a Tampa wedding venue that could be used for the wedding ceremony and reception. "A La Carte had everything to offer to us and then some. They had their own wedding planner, florist, designer, even their own chefs & pastry chefs, so we never had to worry about hiring a ton of different vendors. Their talent was far above our expectation level and they kept us stress free during the planning process," the bride gushed.
To create a soft, romantic atmosphere, Alexis chose soft textures for the flowers and linens as well as purple uplighting accompanied by candlelight. Her wedding colors were navy blue, eggplant and lavender with some silver accents. "Paul and I wanted our colors to reflect the warmth of fall, without using the typical fall colors. We loved the idea of having dark navy blue linens and attire, with the contrast of our flowers in purples," Alexis said.
Tampa Wedding Photographer – Victor's Photojournalism
The couple wanted a photojournalistic approach to their wedding photography so they chose Tampa wedding photographer Victor's Photojournalism. "Victor with Victor's Photojournalism really has a talent for capturing the emotion of the moment; he also shoots in very creative ways. Once we saw his previous work we were smitten and knew we had to have him," Alexis explained.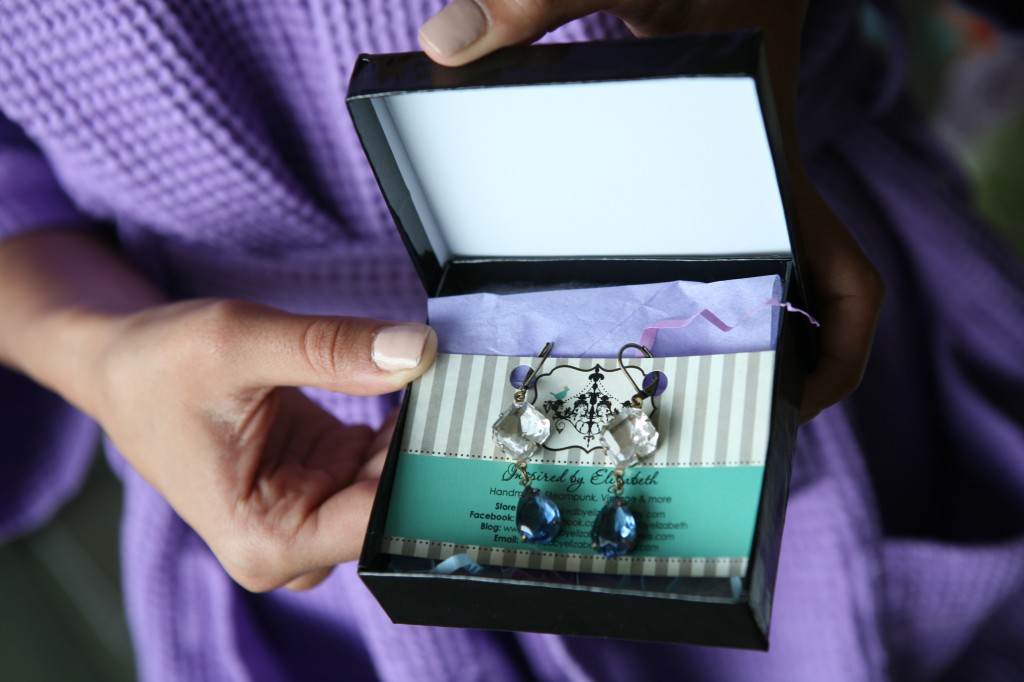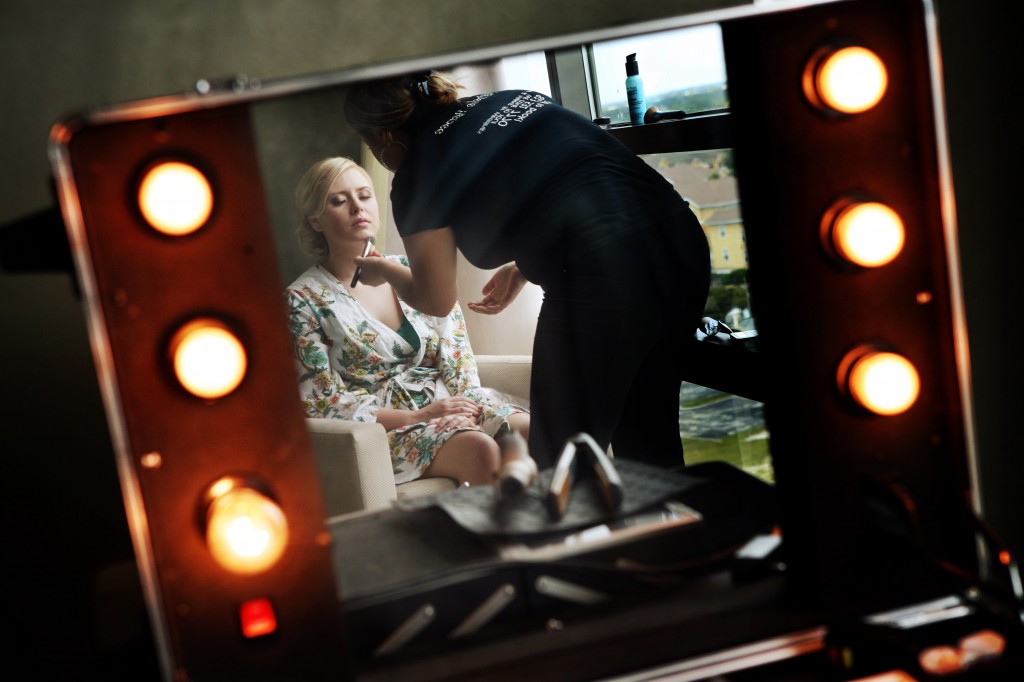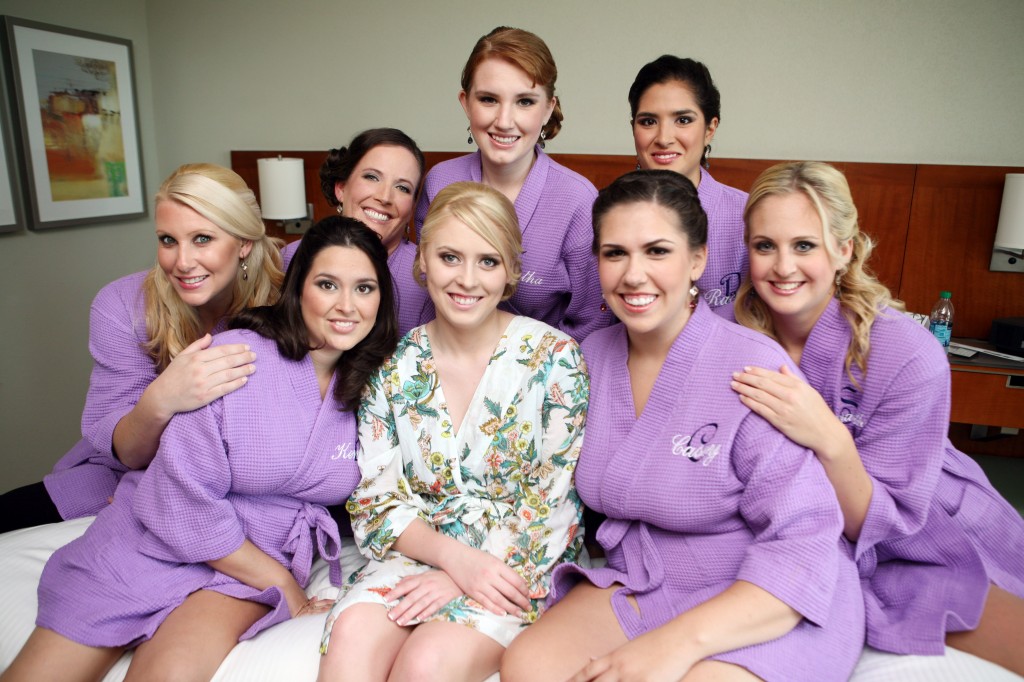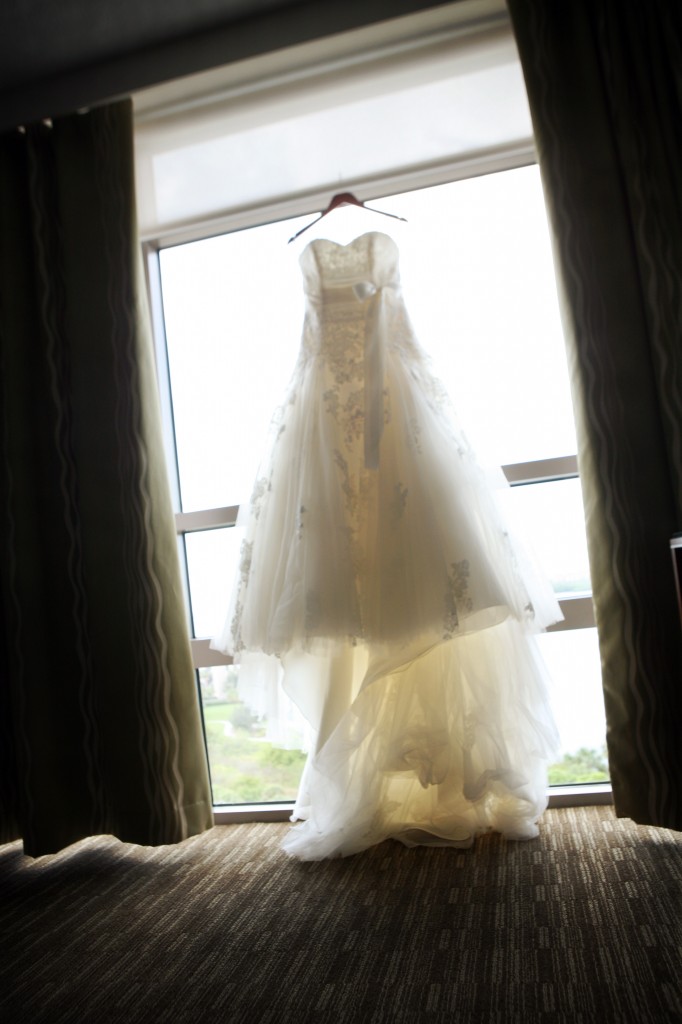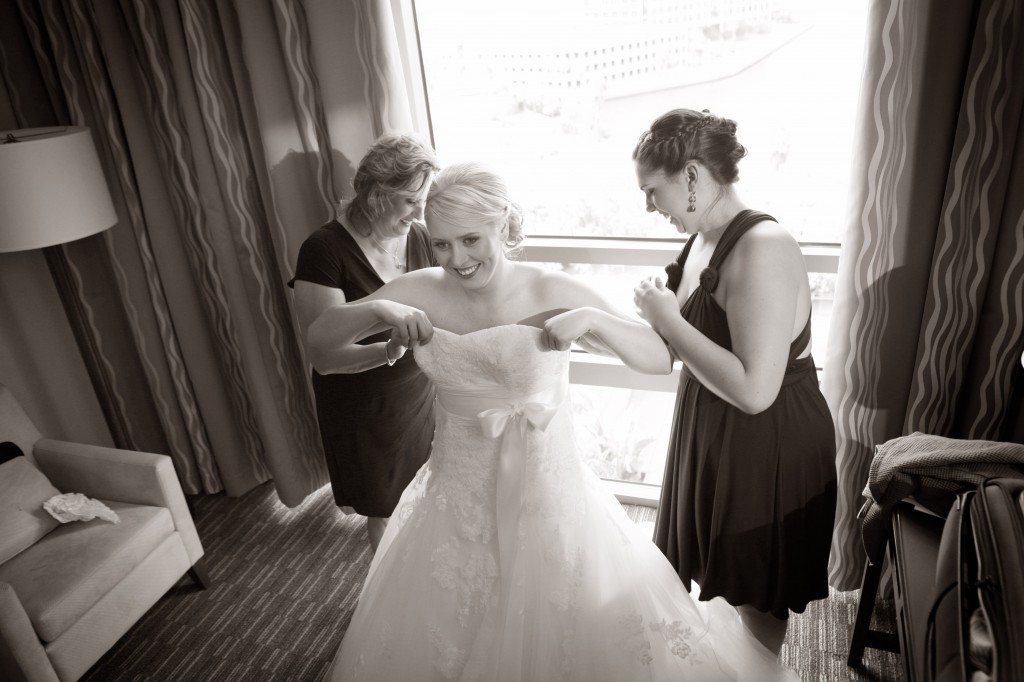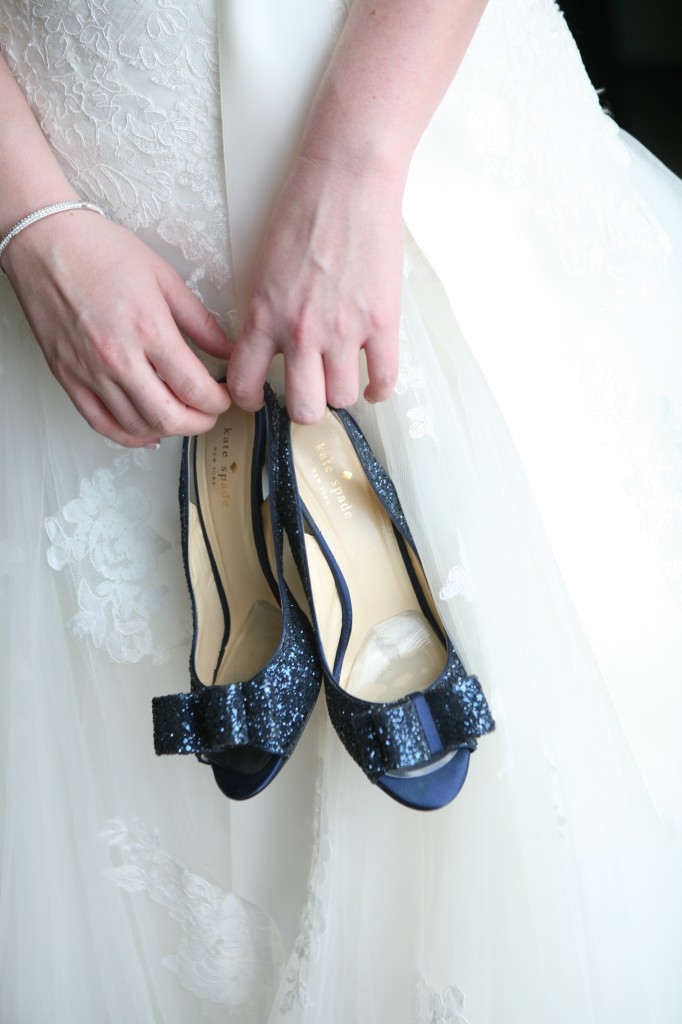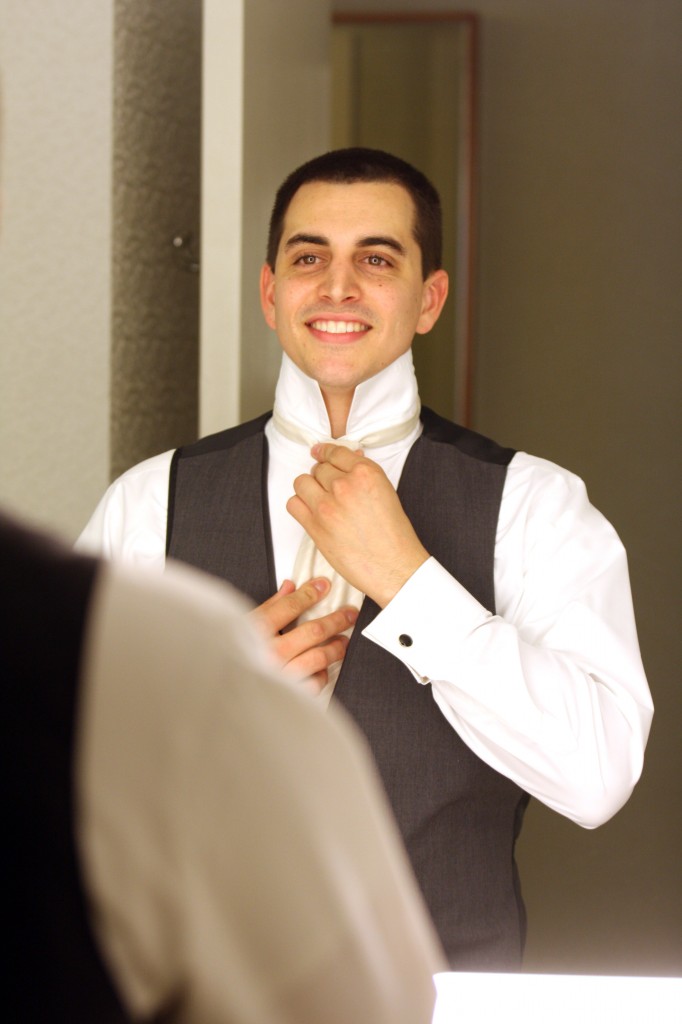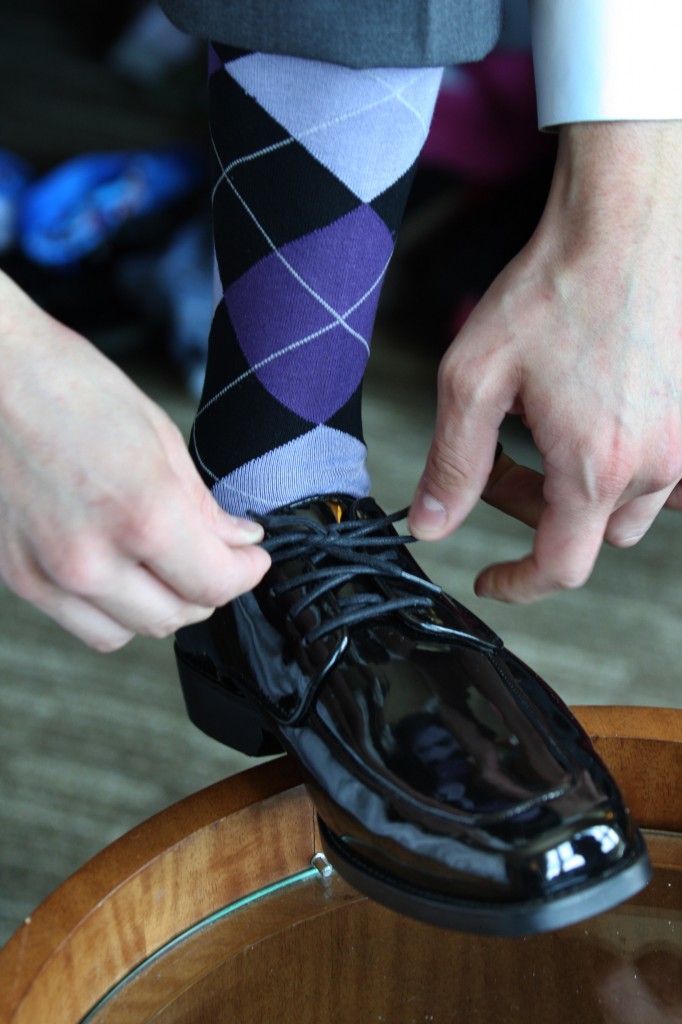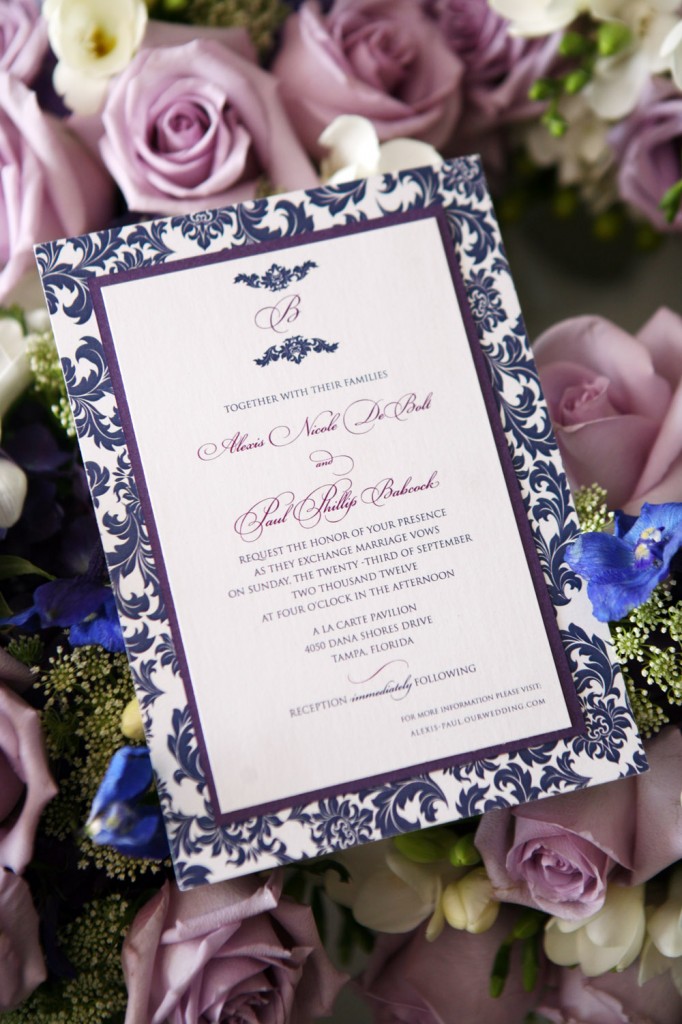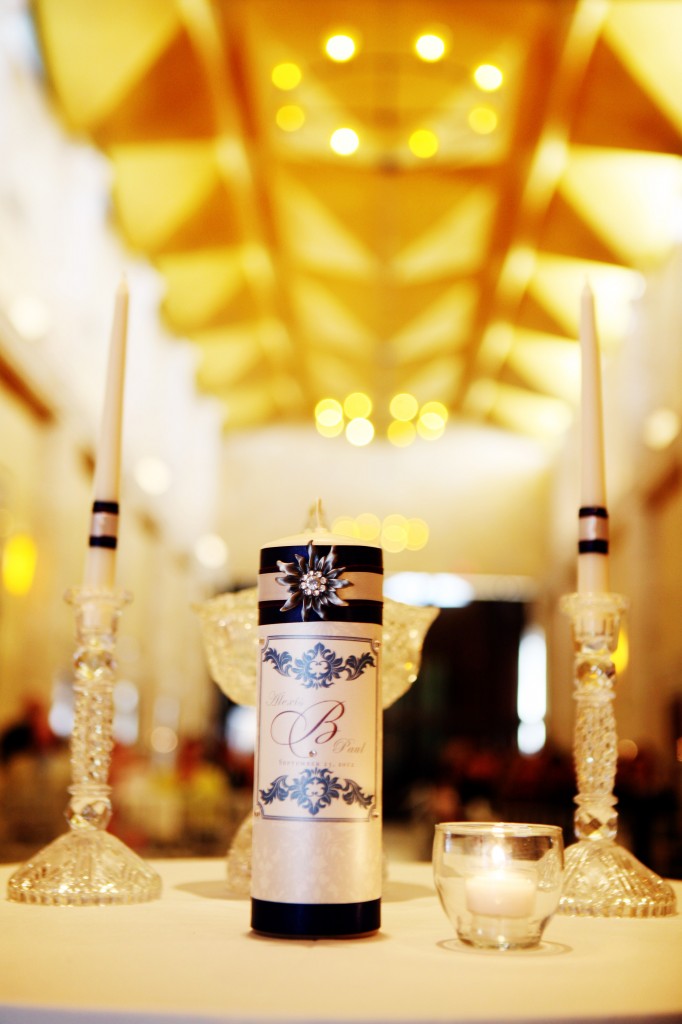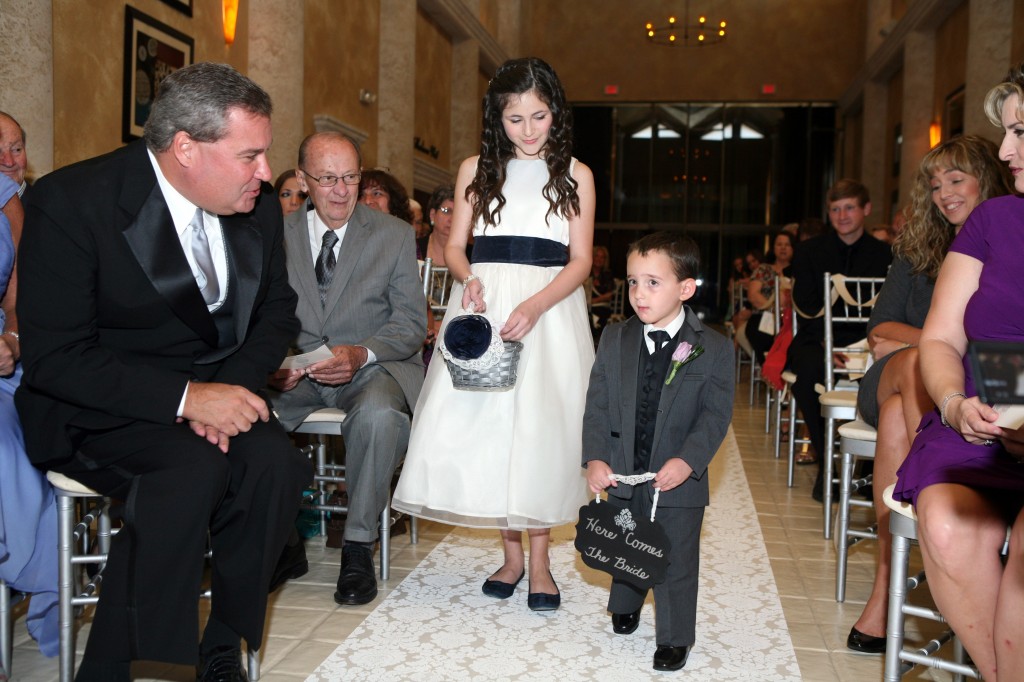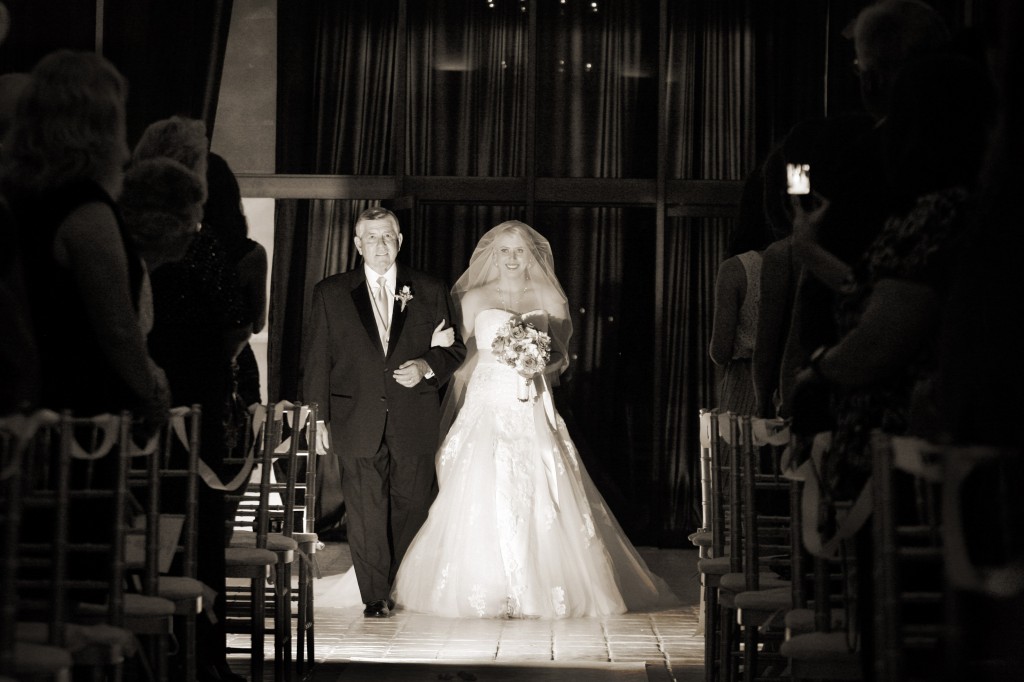 Our most memorable moment of the day was our ceremony. As I walked down the aisle watching my soon to be husband's expressions with tears of joy in his eyes was precious. – The Bride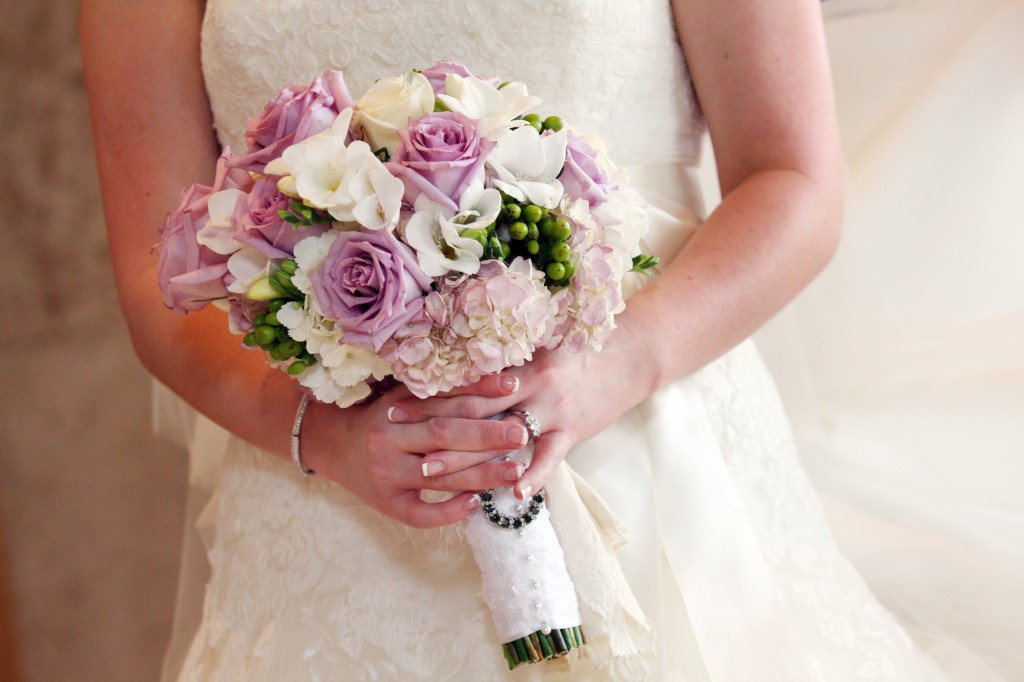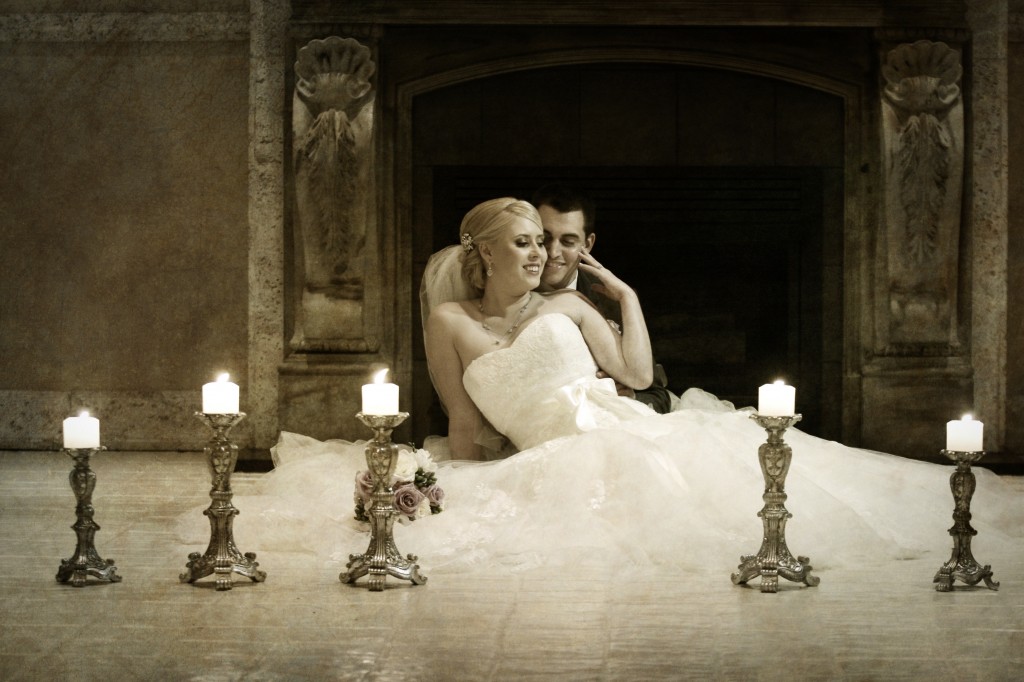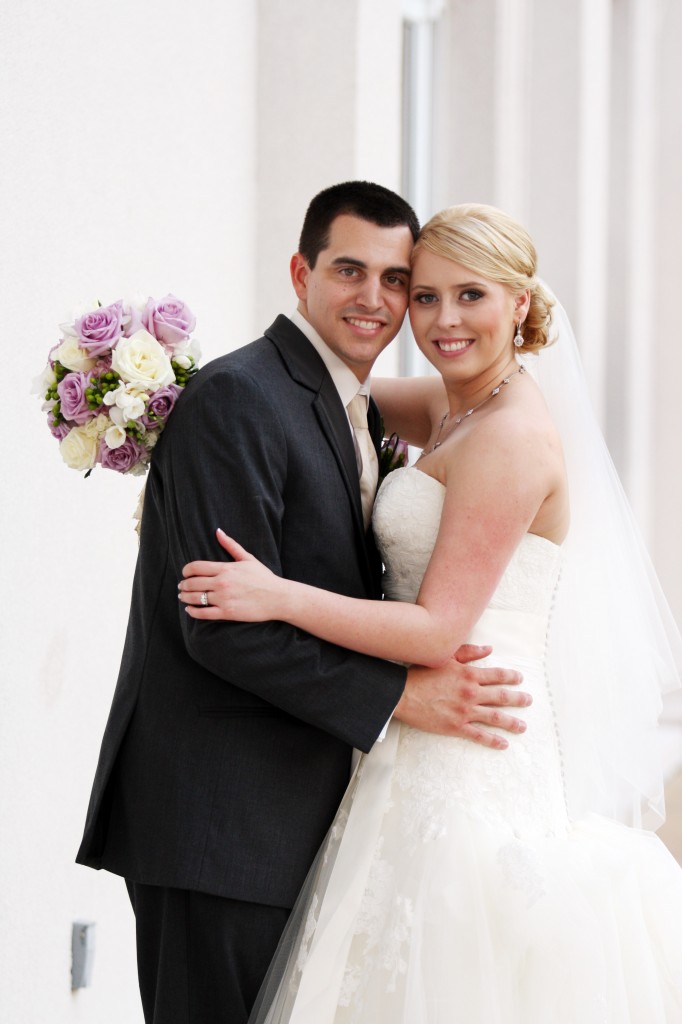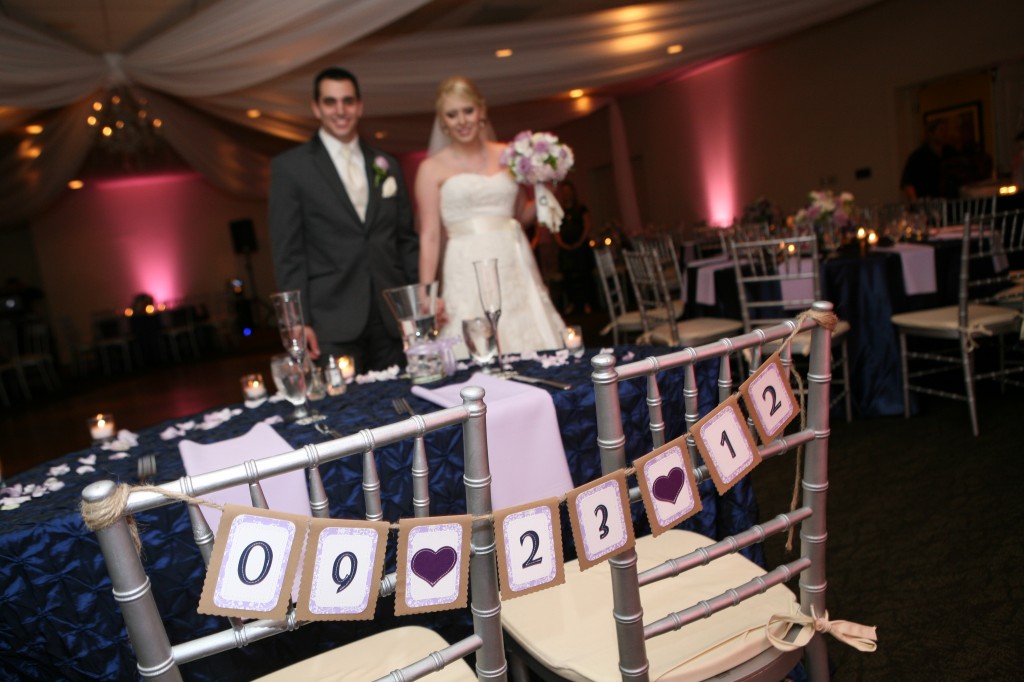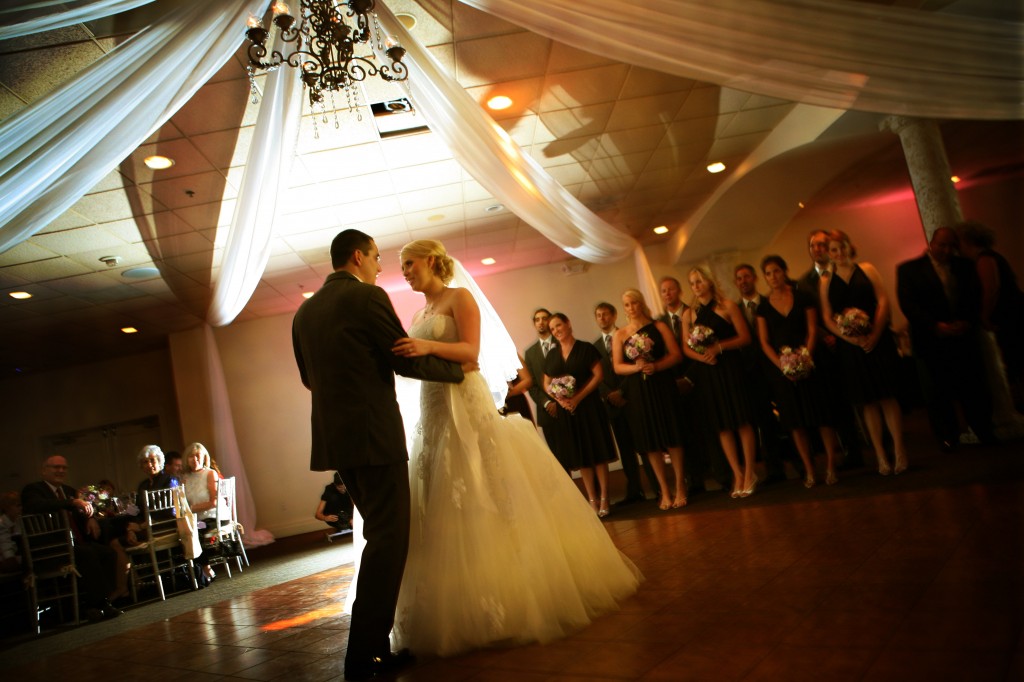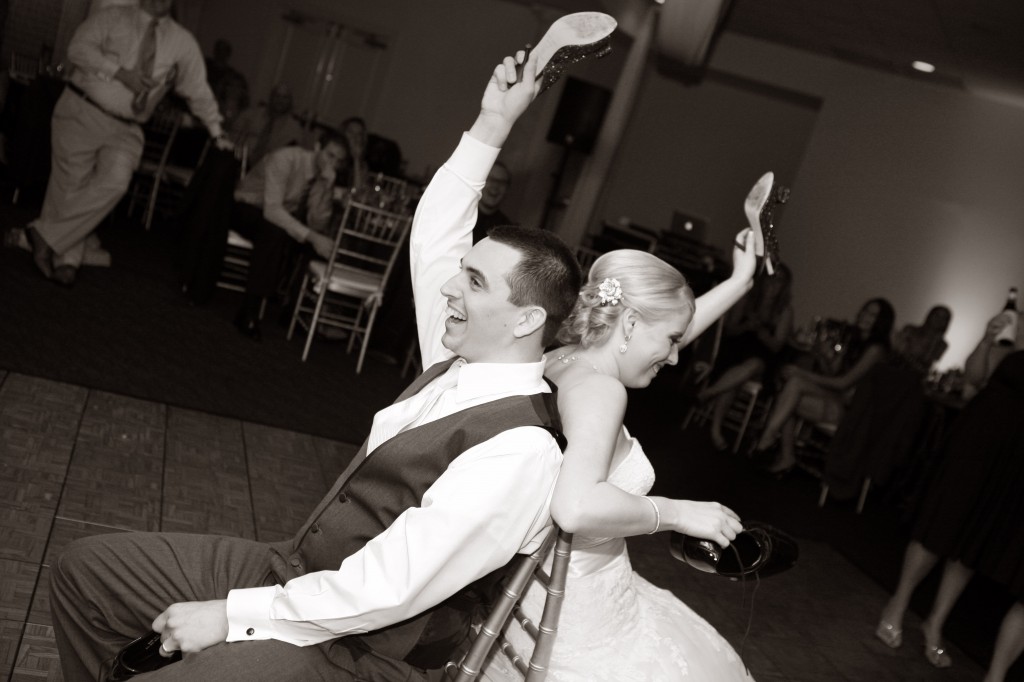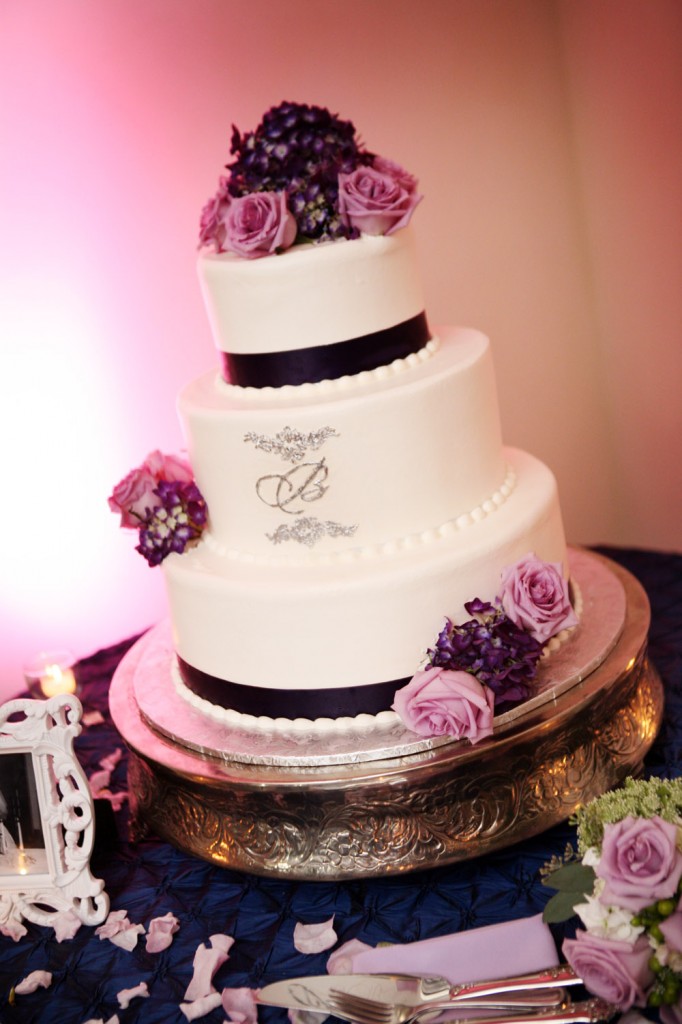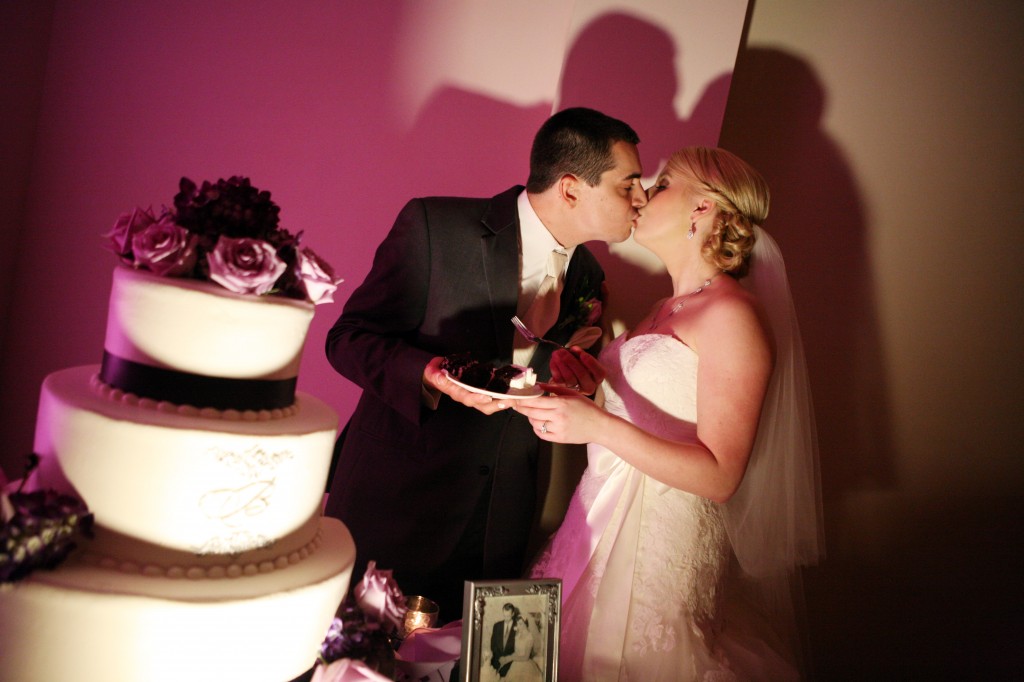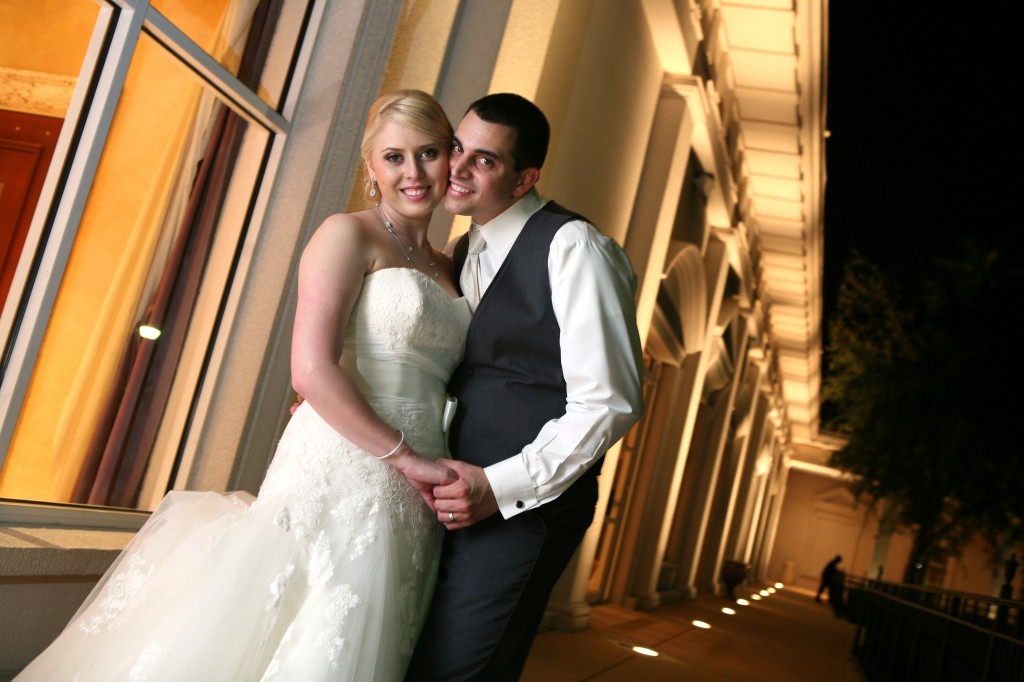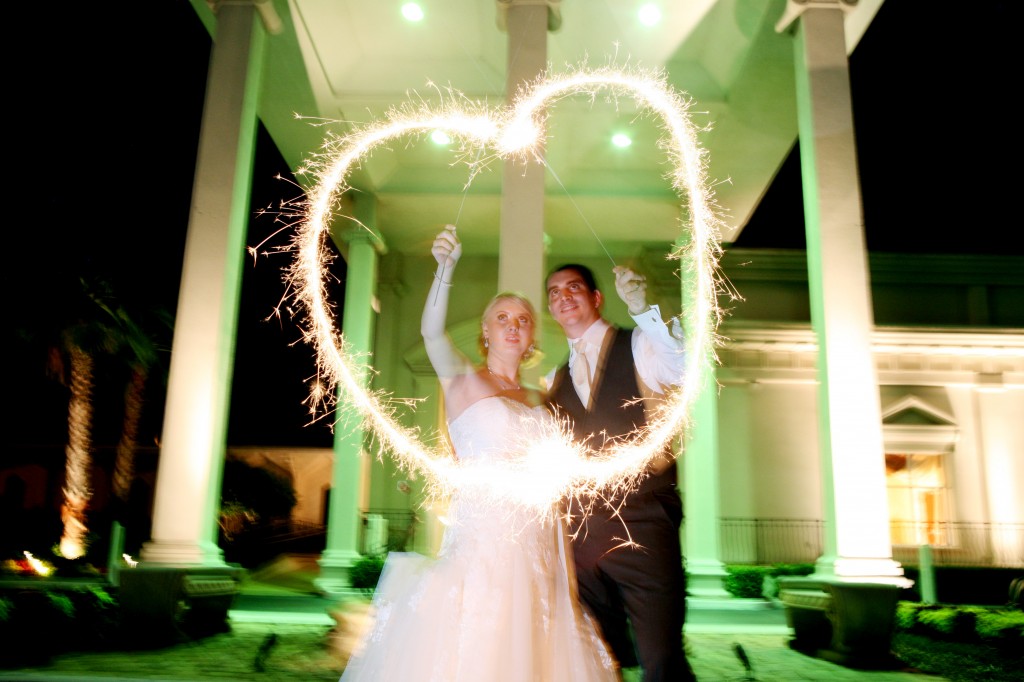 Alexis and Paul from Associate Films (Voila Cinematic on Vimeo.
What advice would you give to other Tampa Bay Brides?
To all the soon-to-be brides, make sure you take in every single moment. You spend so much time planning and the day goes by so quickly! Remember to stop occasionally and take a look around to soak it all in! 
Tampa Wedding Venue: A La Carte Pavilion
Tampa Wedding Photographer: Victor's Photojournalism
Tampa Wedding Videographer: Voila Cinematic
Tampa Wedding Photobooth: Bash Booths
Tampa Wedding DJ: Boone's Professional Events – DJ Jeff Boone
Tampa Wedding Dress: Dabra by Blue by Enzoani, purchased from The White Closet Bridal Company
Tampa Bridesmaids Dresses: Dessy Group Twist Wrap Dresses, purchased from Demetrios Bridal
Tampa Tuxedo Rental: Mr. Paul's Tux
Tampa Wedding Hair & Makeup: Michele Renee Hair and Makeup Artist Group
Tampa Wedding Invitations: Not From A Box
Did you have an amazing engagement? Share your story below:
We are proud to have Victor's Photojournalism as a Marry Me Tampa Bay sponsor!