Rainna met Lance while she was in middle school, but it wasn't until after she graduated from high school that the pair began dating.
"We were both invited to a mutual friend's Christmas party. I am usually on the shy side, but I saw him at the party and decided to go talk to him. I loved our conversation and hoped he would friend request me on Facebook (he did!). He began to pursue me and we started dating a month later," Rainna reminisced.
Three years later the Tampa couple were engaged.
Rainna and Lance planned a rustic DIY wedding at Tampa wedding venue the Ybor City Garden Museum.
"We wanted our wedding to be simple, yet still have the cute details that people would notice and appreciate," the bride explained. "I love the simplistic look of mason jars, burlap, distressed wood, and lace."
Since she held a March wedding, Rainna chose pastel colors, mint green and ivory, with a touch of pink.
"I loved the way the color mint looked in pictures! When I see that color, it makes me feel cheery and happy, so of course I had to have it as my main wedding color," Rainna said.
The couple's Tampa wedding venue set the mood for their rustic Ybor City wedding.
"The garden is surrounded by old houses and brick, which made it a perfect location for photos," Rainna gushed. "It didn't need a lot of decorating, it was already gorgeous!"
While the bride put a lot of work into her DIY wedding decor, it was the inclusion of her faith and love for her husband that was the most important.
"We wanted God to be the center of marriage right from the start," the bride explained. "We wanted our ceremony to be joyful and lively, yet to still display the importance of marriage and what it means to us. My husband and I wrote our own vows to each other instead of reciting the traditional vows, which was very important to us."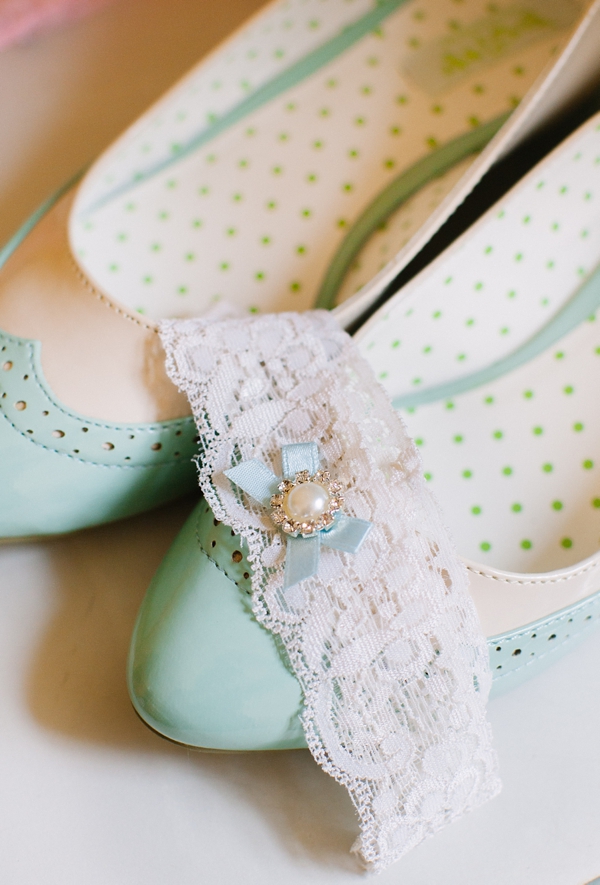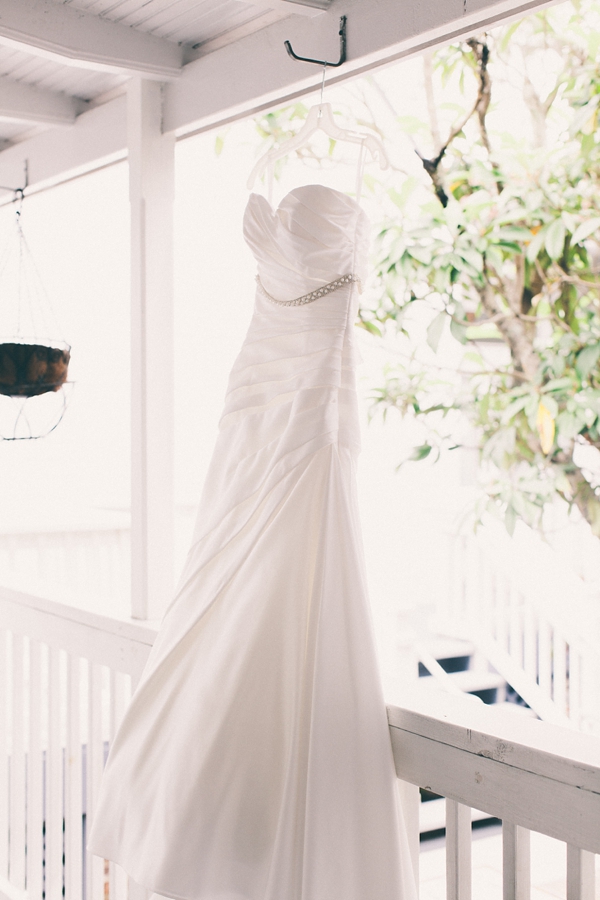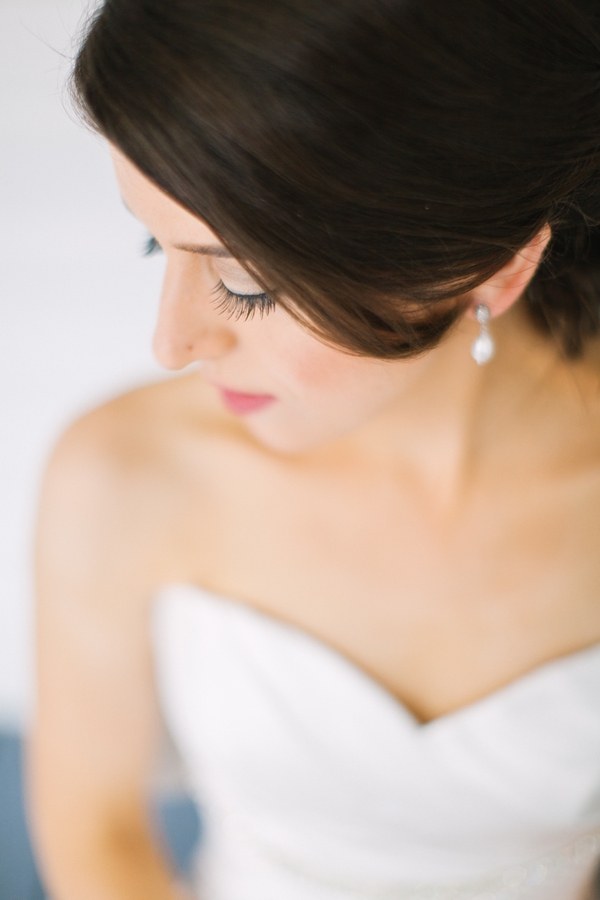 Michelle Renee Hair and Makeup

 did an amazing beautifying me. Allie was my stylist and I thought she did a phenomenal job! She made the whole "getting ready process" very relaxing and fun. – The Bride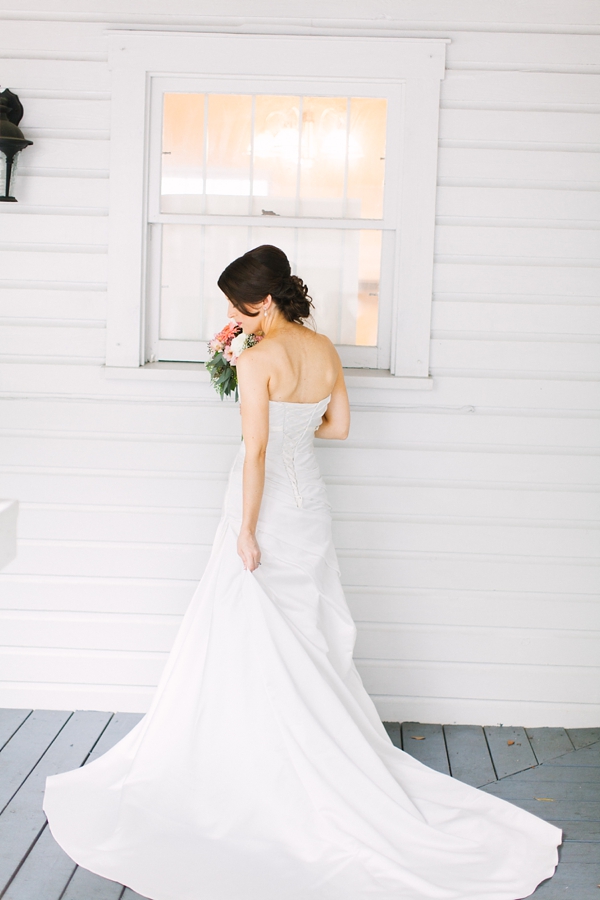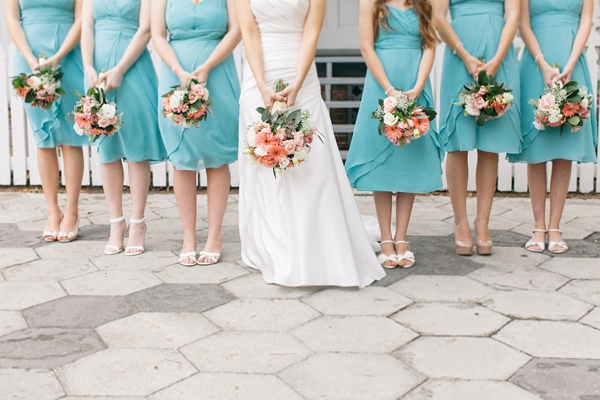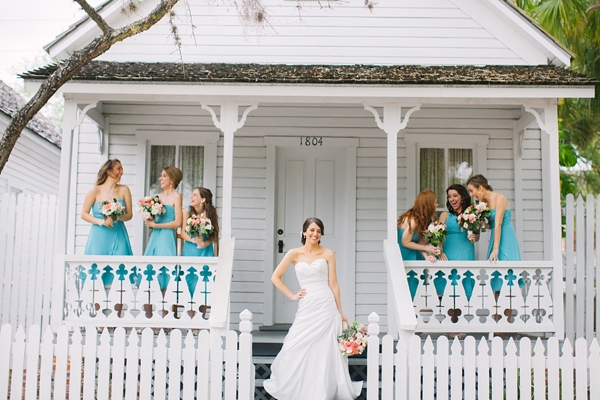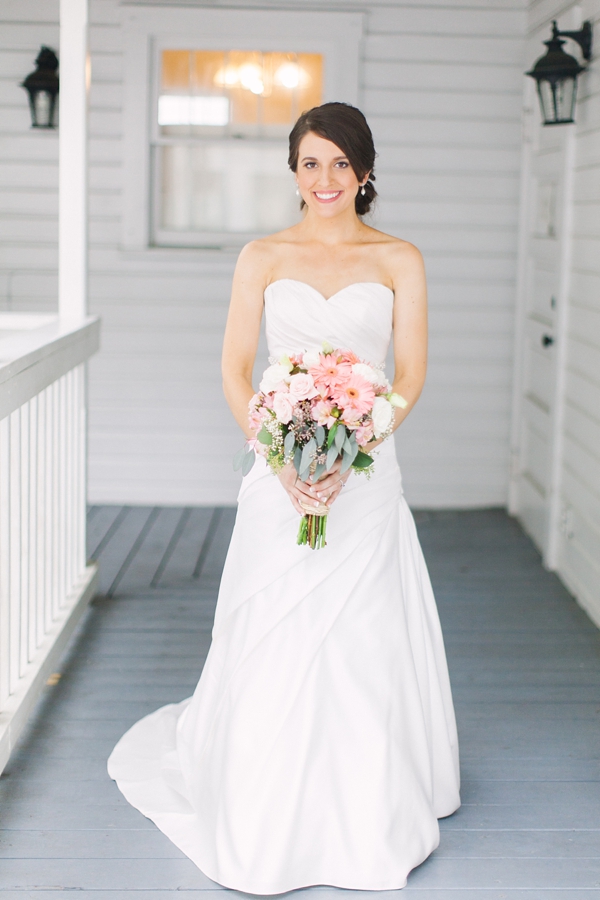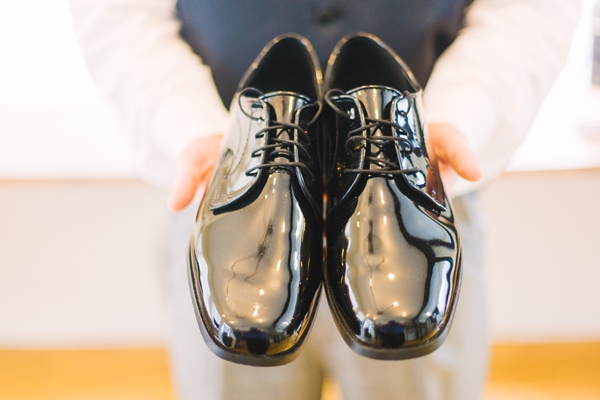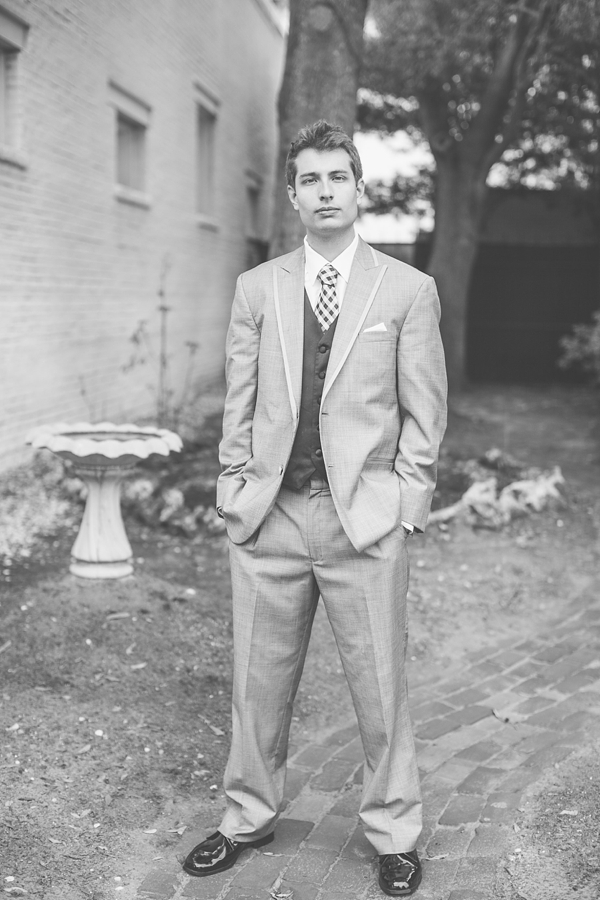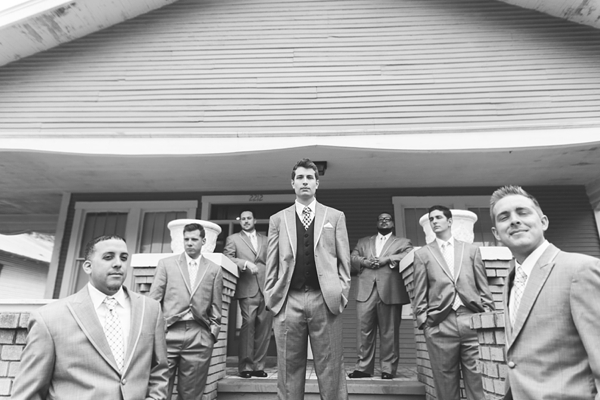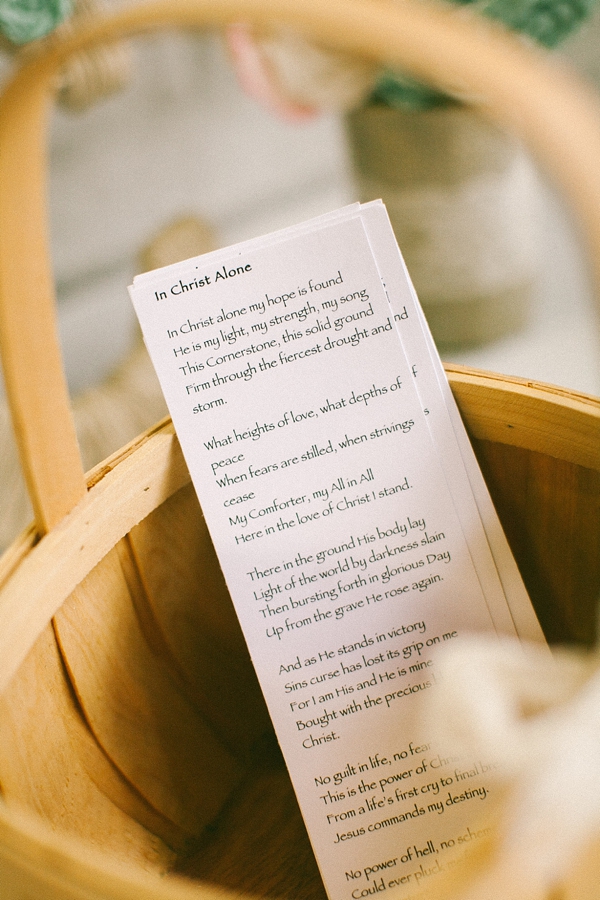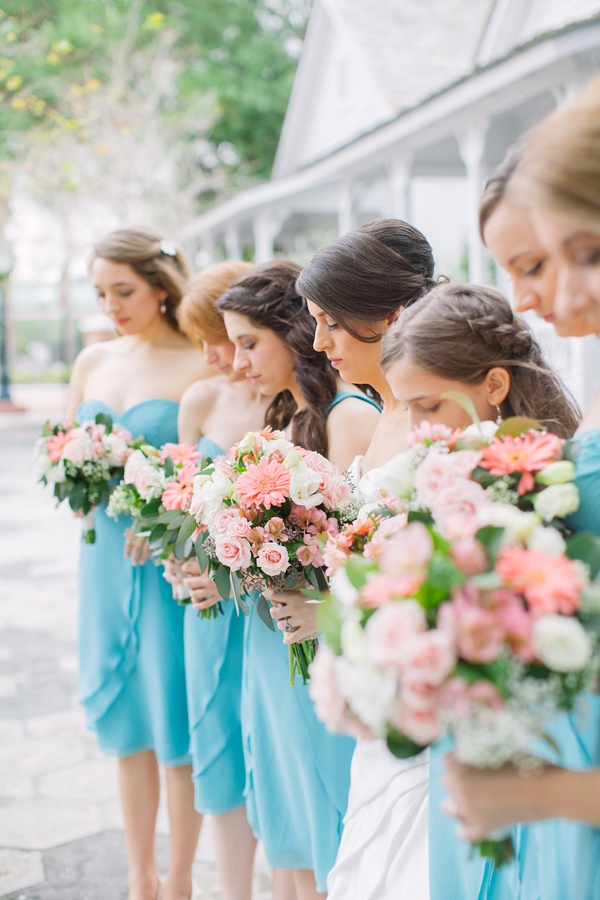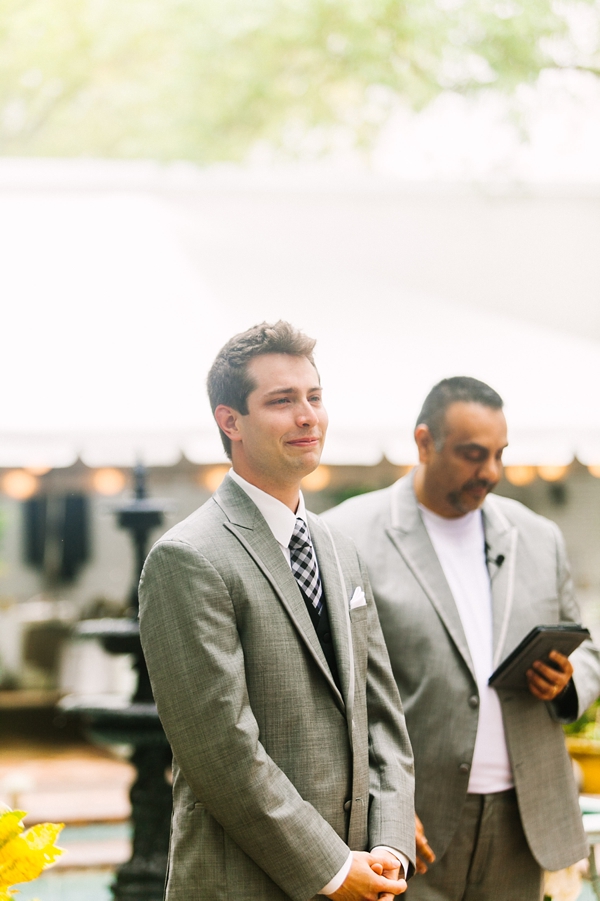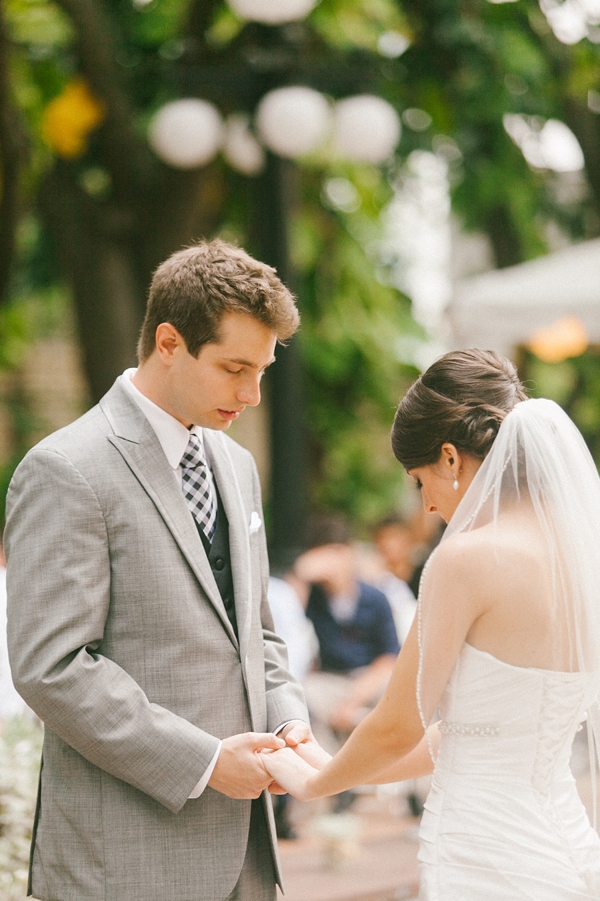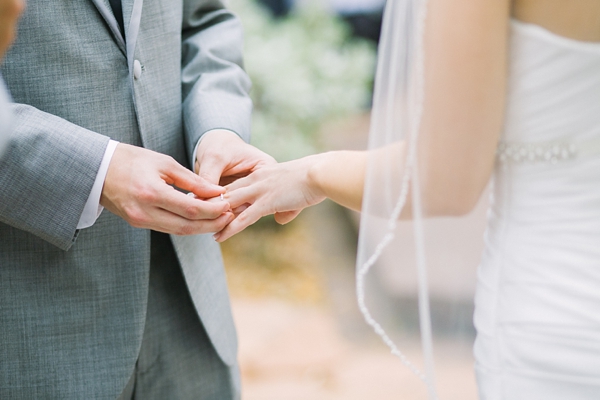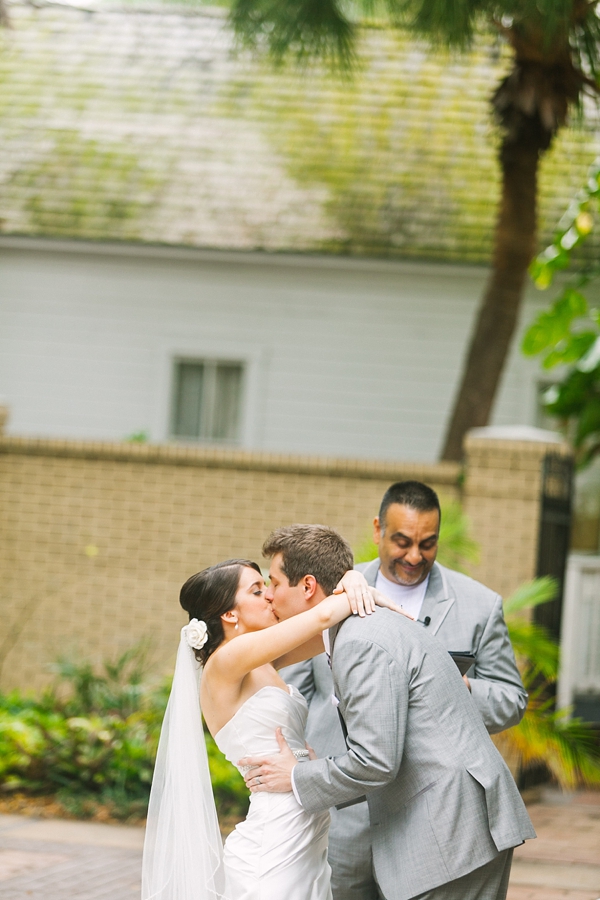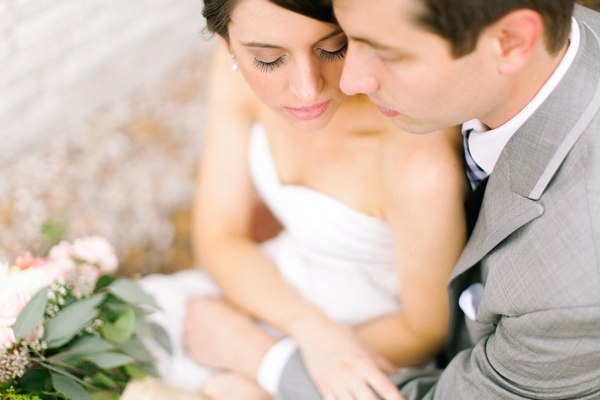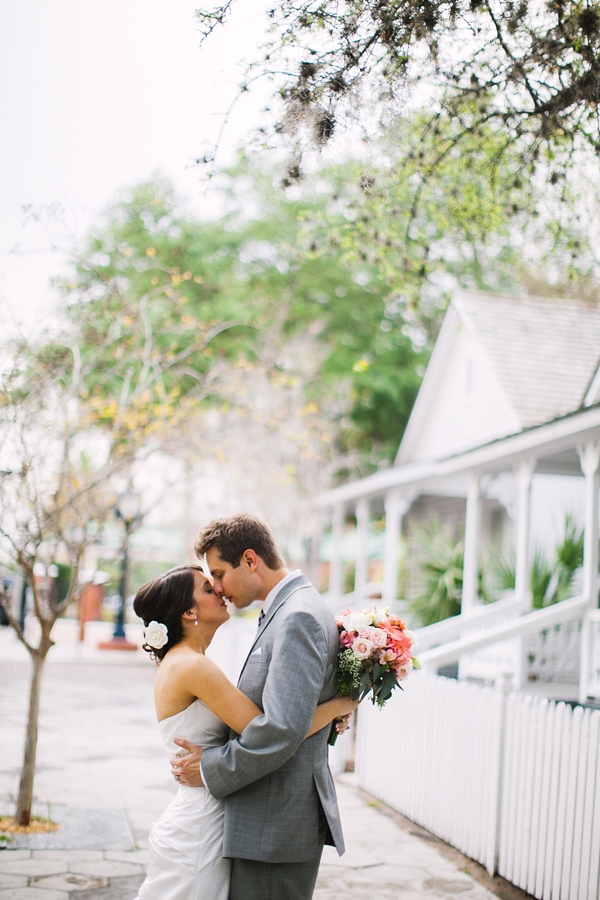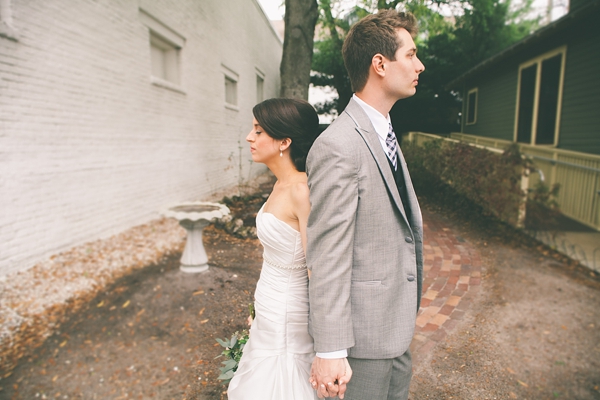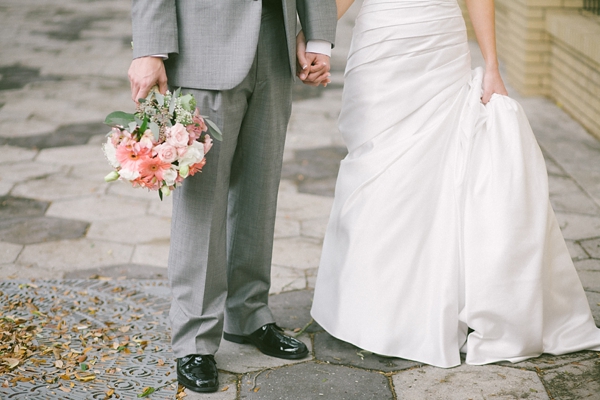 My photographer, Raquel Sergio Photography, was my favorite vendor. I love her creativity and originality. She captured all the little details that I worked so hard on! – The Bride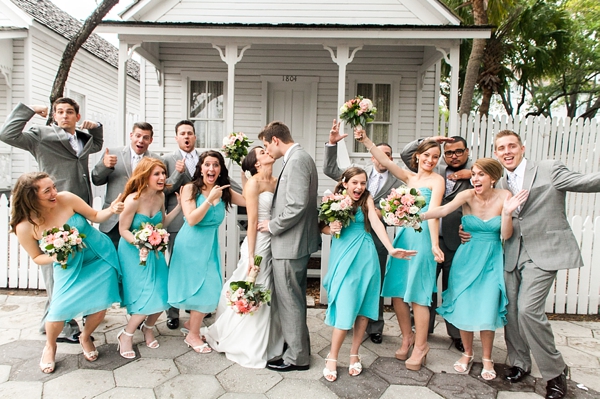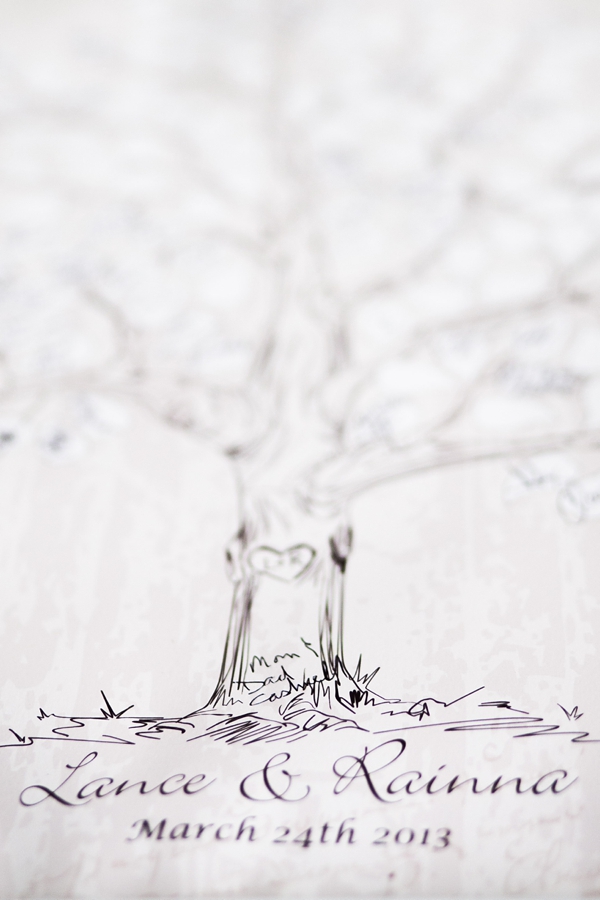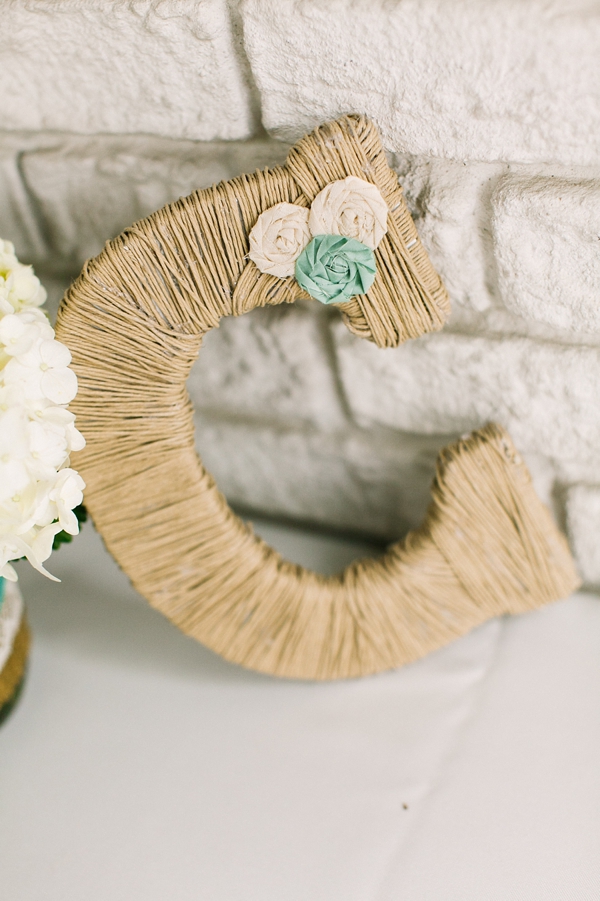 We didn't have a large budget for our wedding, we had to work with what we had. I made a lot of our decorations myself. It was crazy hard, but so much fun to see everything come together on our wedding day! Pinterest, Etsy, Joanne Fabrics, and Michaels were my best friends during my planning process. – The Bride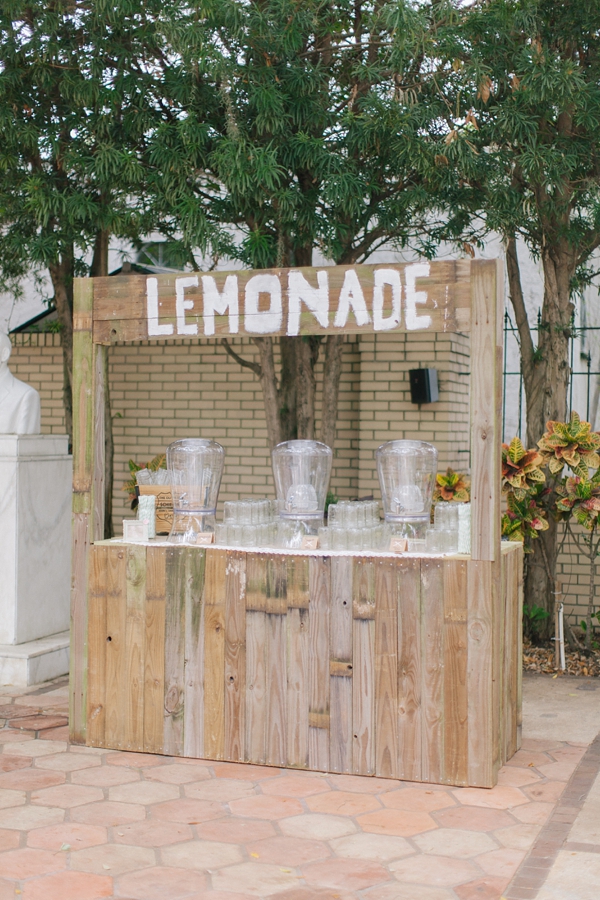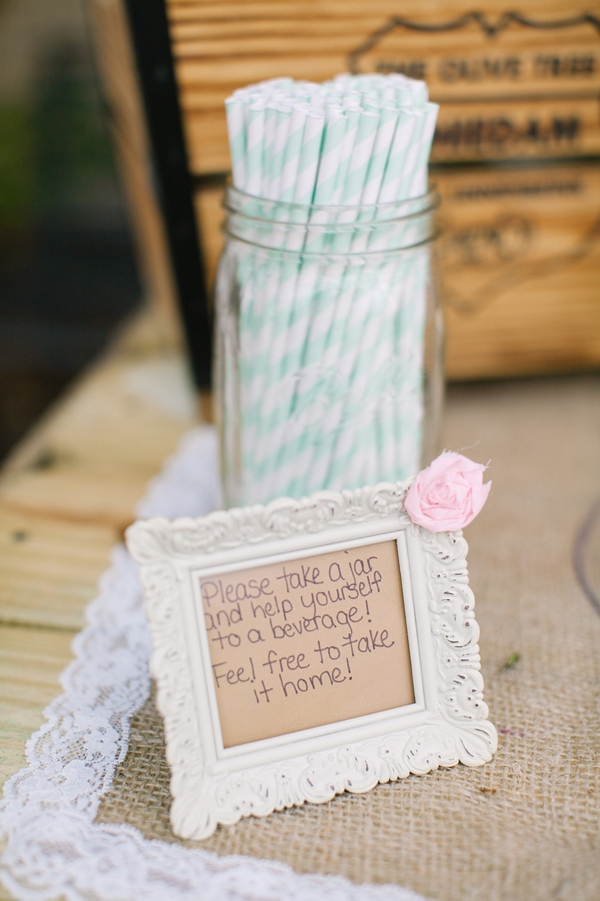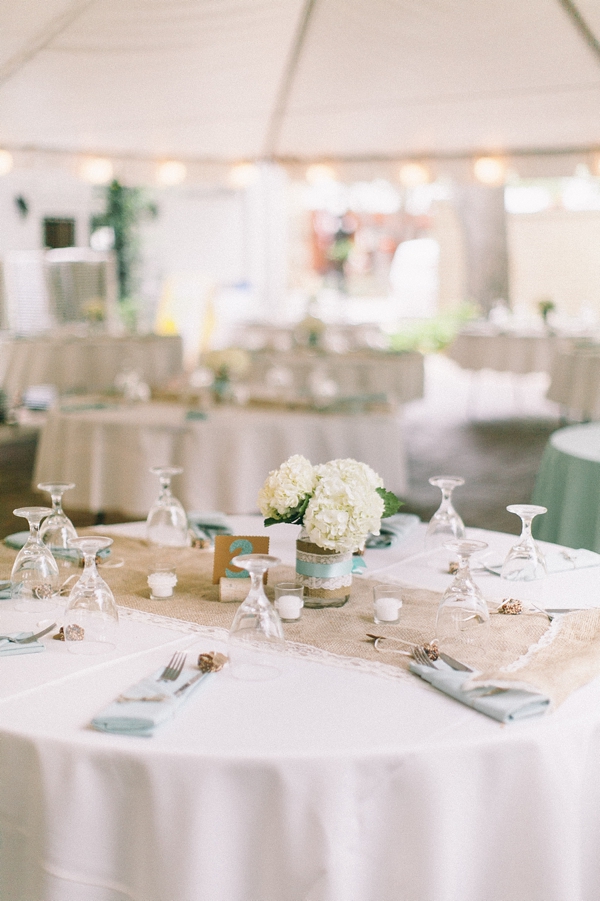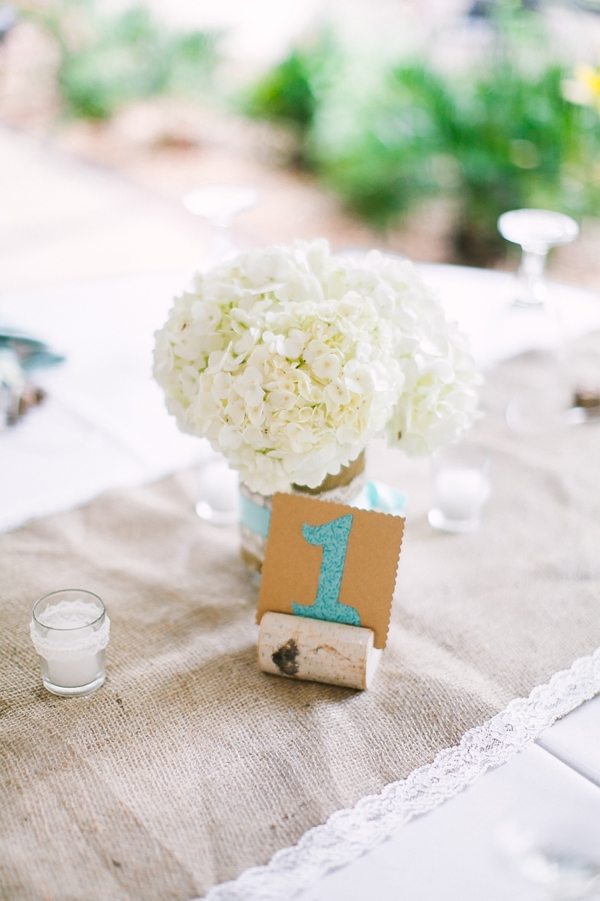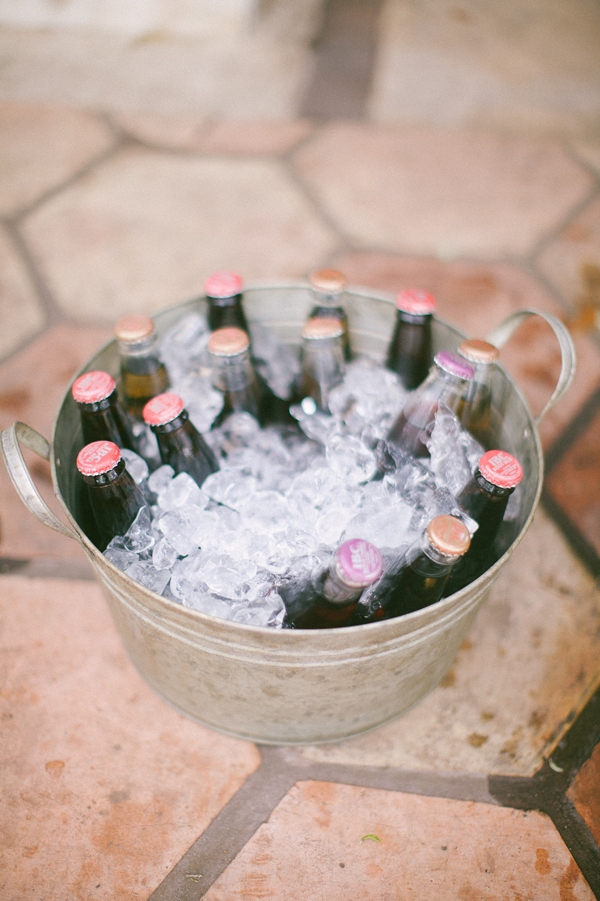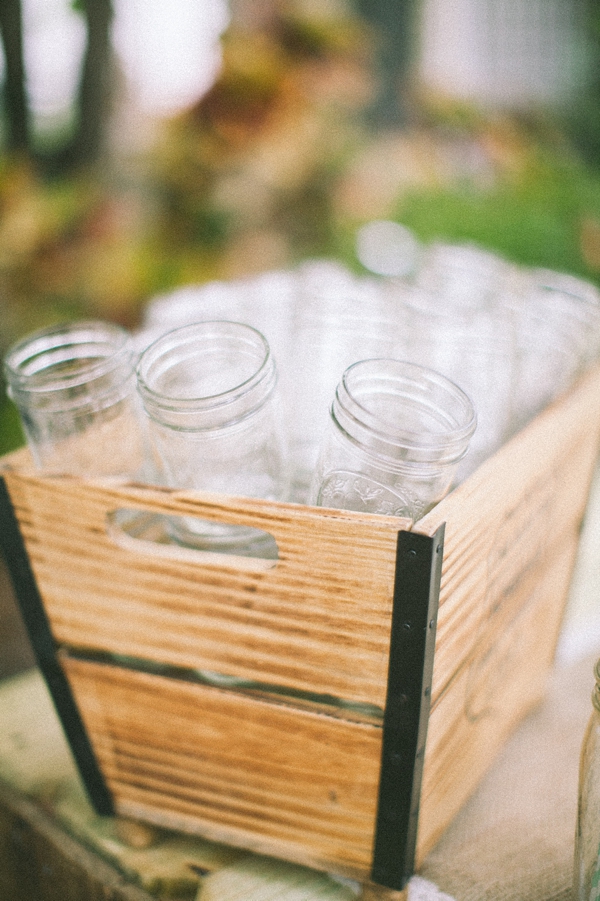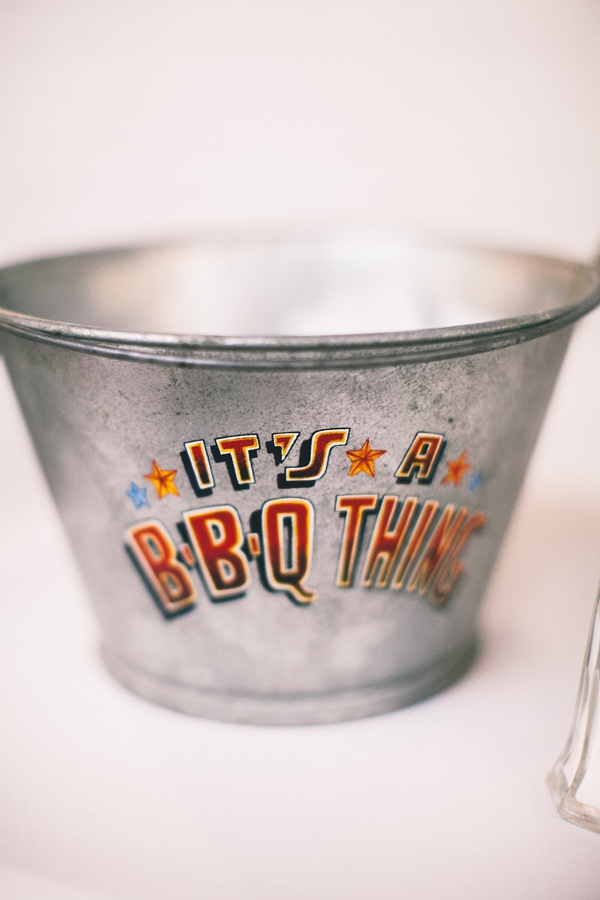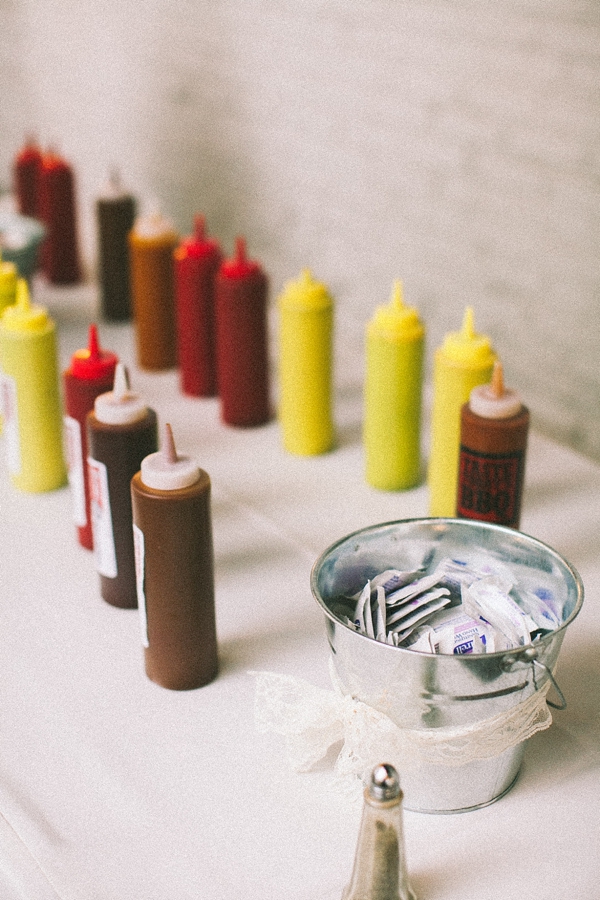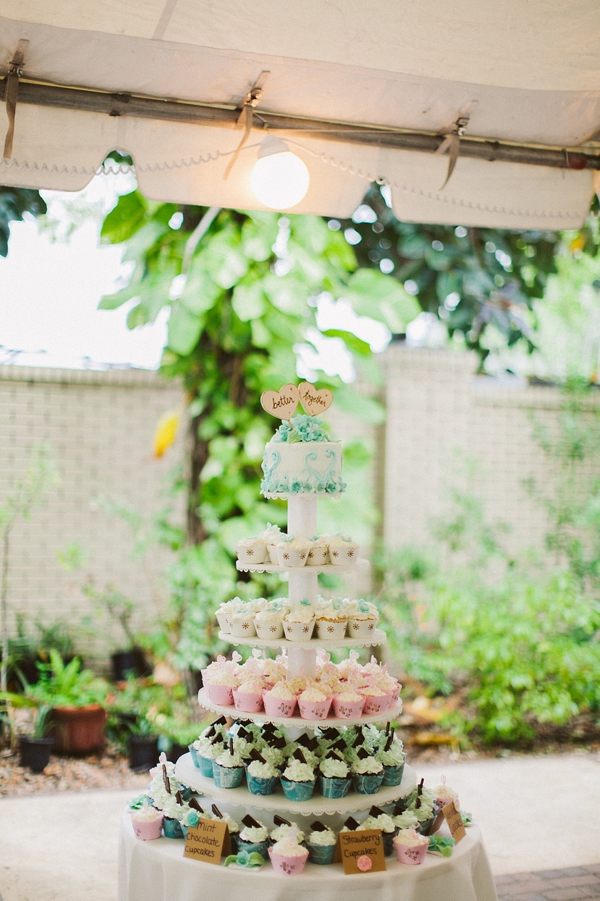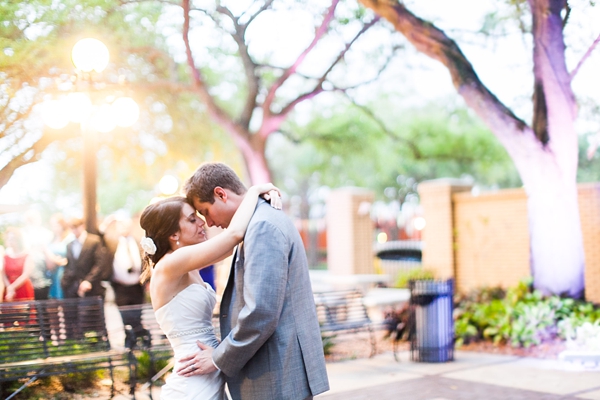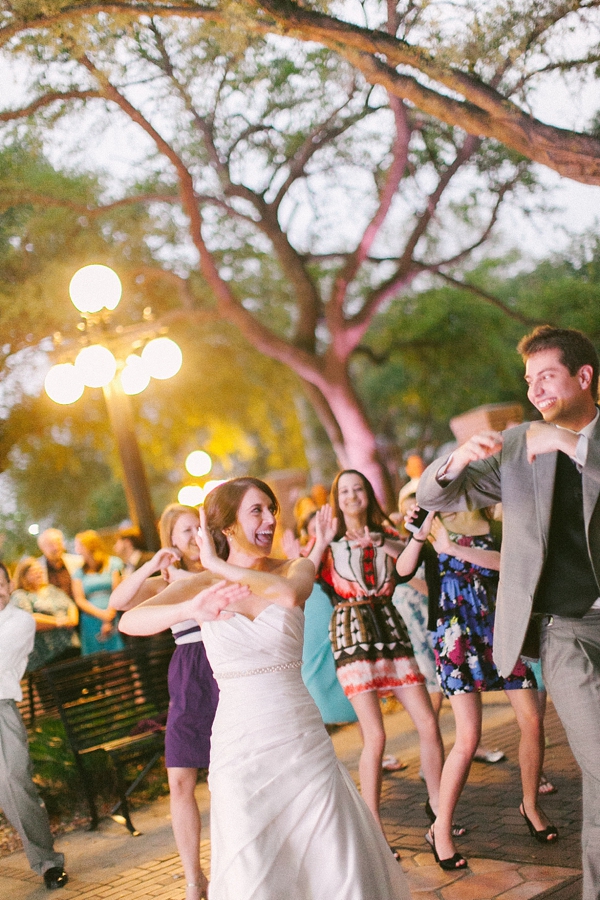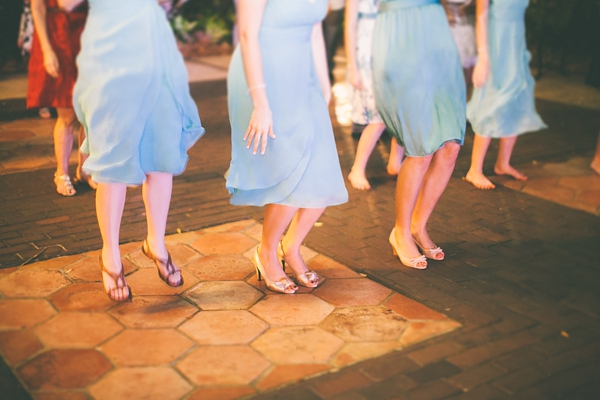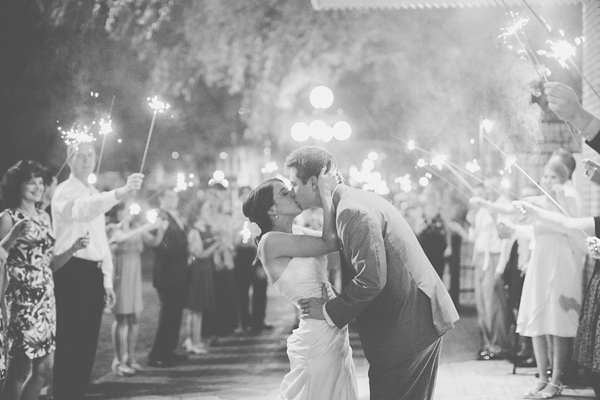 What advice would you give to other Tampa Bay Brides?
Don't let the little things get in the way of what really matters, as cliché as that sounds. Your wedding really isn't about the colors, vendors, or weather. During our wedding planning, I freaked out over what at the time seemed like huge problems, such as the bridesmaids dresses being turquoise instead of mint, the tent company had to be switched, etc. During the wedding, none of it mattered because I got to marry my husband. We loved our wedding, and all the stress and worry didn't matter anymore. Have a blast at your wedding because it's about celebrating, not about how things look. The joy of becoming husband and wife is the best part about the day!   
Tampa Wedding Venue: Ybor City Garden Museum
Tampa Wedding Photographer: Raquel Sergio Photography
Tampa Wedding Florist: Events in Bloom
Tampa Wedding Caterer: Hungry Harry's Bar-B-Que
Tampa Wedding Linens: Classic Party Settings
Tampa Wedding Cupcake Cake: Creative Cakes
Tampa Wedding DJ: Grant Hemond & Associates
Tampa Wedding Tent, Table & Chair Rentals: Brandon Rentals Centers
Tampa Wedding Invitations: Invitations by Dawn
Tampa Wedding Hair & Makeup: The Michele Renee Hair & Makeup Artist Group


Save up to 75% during The Knot Wedding Shop 3 Day Sale through May 29, 2013! Hundreds of items on sale – plus, take a BONUS 30% off $125+ with code 3DAY125.