Holding a Tampa destination wedding can be difficult when you're hundred of miles away, but planning a two-day destination wedding for almost 500 guests requires a bit more preparation!
Philadelphia couple Oluwatitoyin and Shomari got engaged while vacationing in Naples, Fl after dating for two and a half years. "We went to a beautiful dinner, and when we came back to our room it was decorated with pictures and flowers by an interior decorator who was able to capture the whole thing with video. It was unforgettable," Oluwatitoyin shared.
Since the bride grew up in Tampa and most of her family lives here, Oluwatitoyin and Shomari decided to hold a Tampa Bay wedding. They two day celebration began with a traditional Nigerian engagement ceremony, in which the groom and his family formally request the bride's hand in marriage with a dowry in the presence of friends and family. The following day was a mix of a modern and traditional fuchsia and champagne Nigerian wedding. "We wanted to have family and our culture be highlighted in our wedding," the bride said.
With an extra large guest list of 480 attendees, the pair chose Tampa wedding venue A La Carte Pavilion. To assist with the Tampa wedding coordination, the couple hired Tampa wedding planner Special Moments. "Our wedding planner, Tammy Waterman with Events By Special Moments, was essential in helping us, and it wouldn't have been possible with out her and her team," Oluwatitoyin said. Tampa wedding photographer BG Pictures captured weekend long affair. "I wanted something that would feel more candid and less staged, as if it was highlighting a fun party and less of a rigid affair," the bride explained. " I chose BG Pictures because his samples seemed very colorful and candid, which was what I was looking for."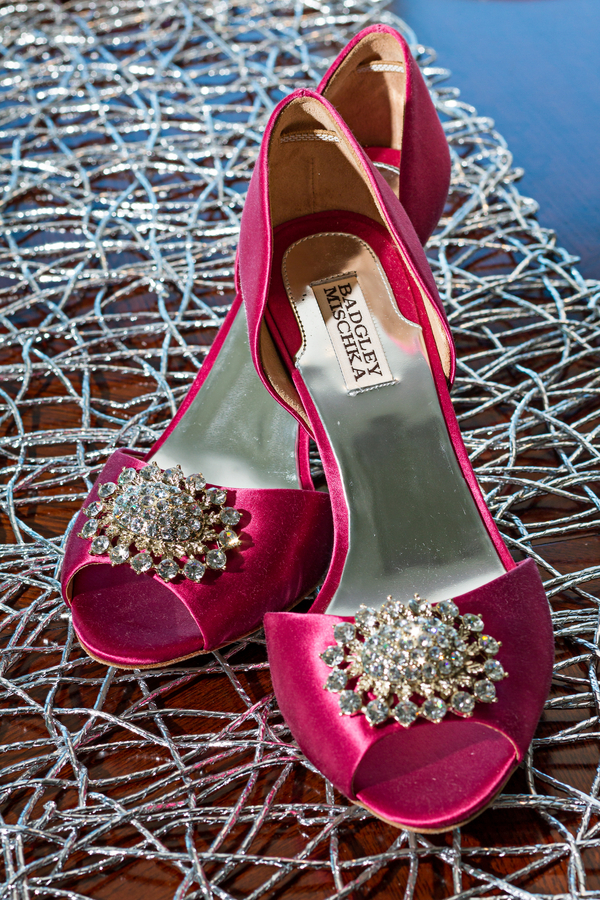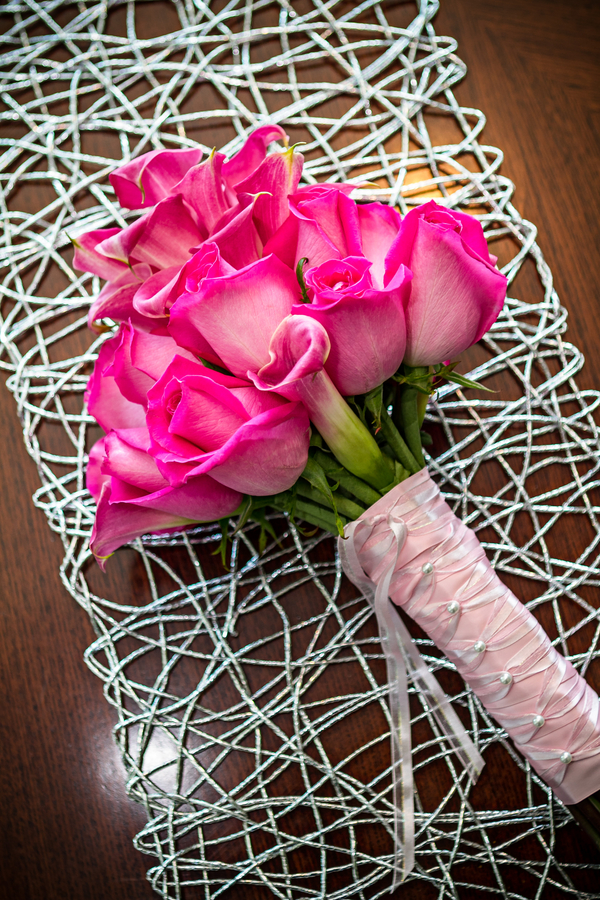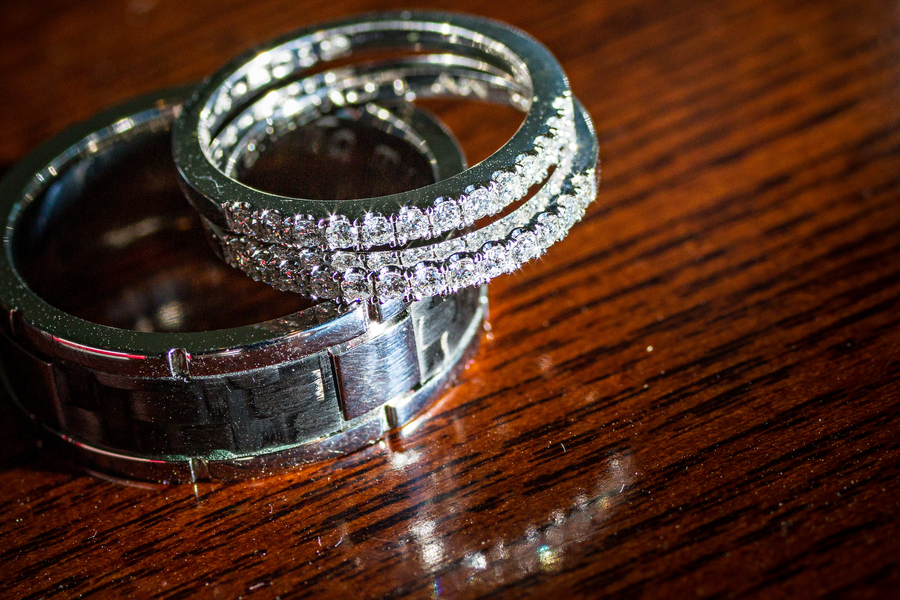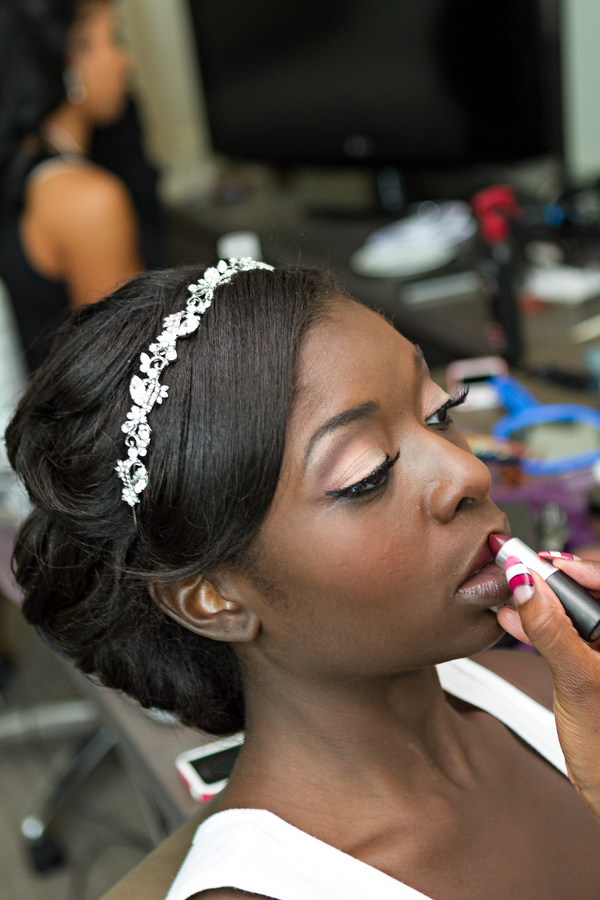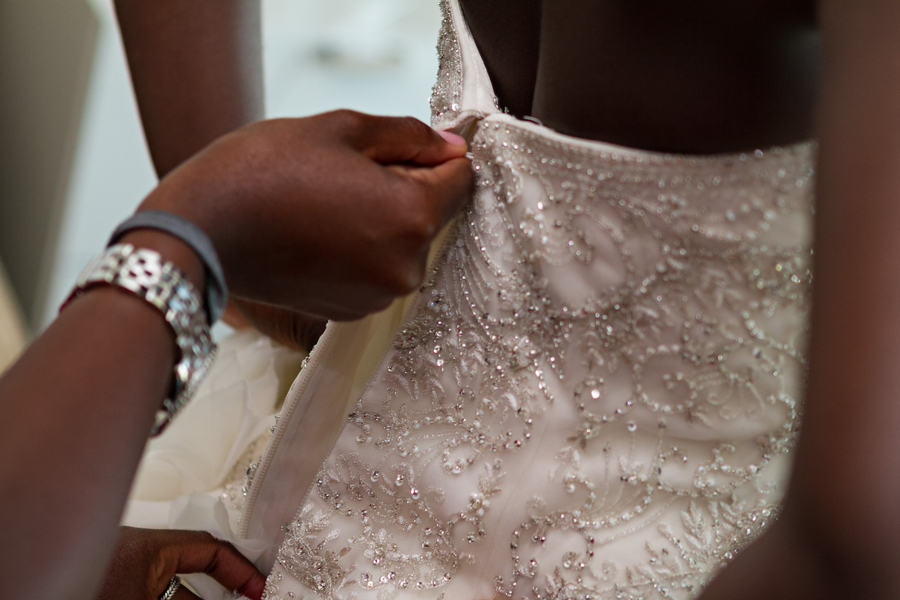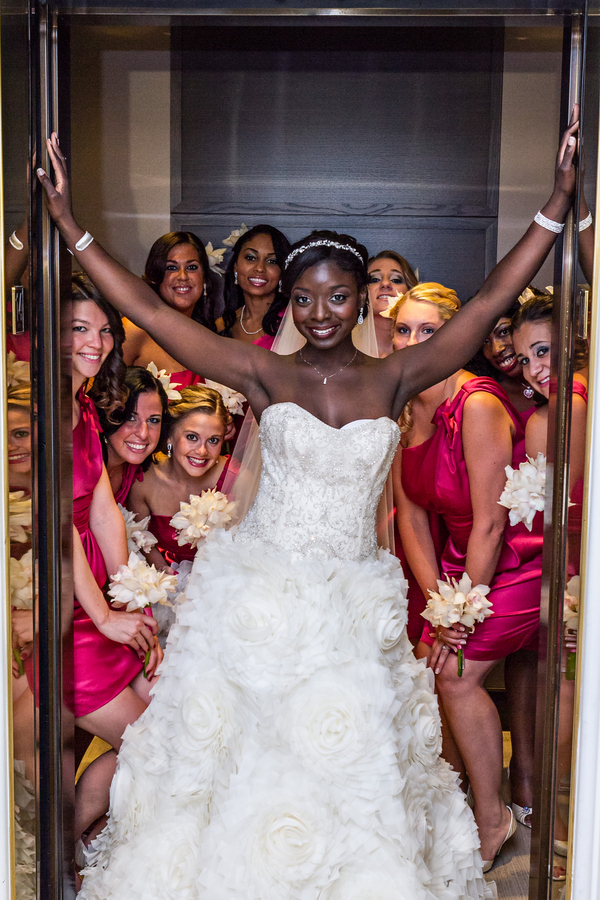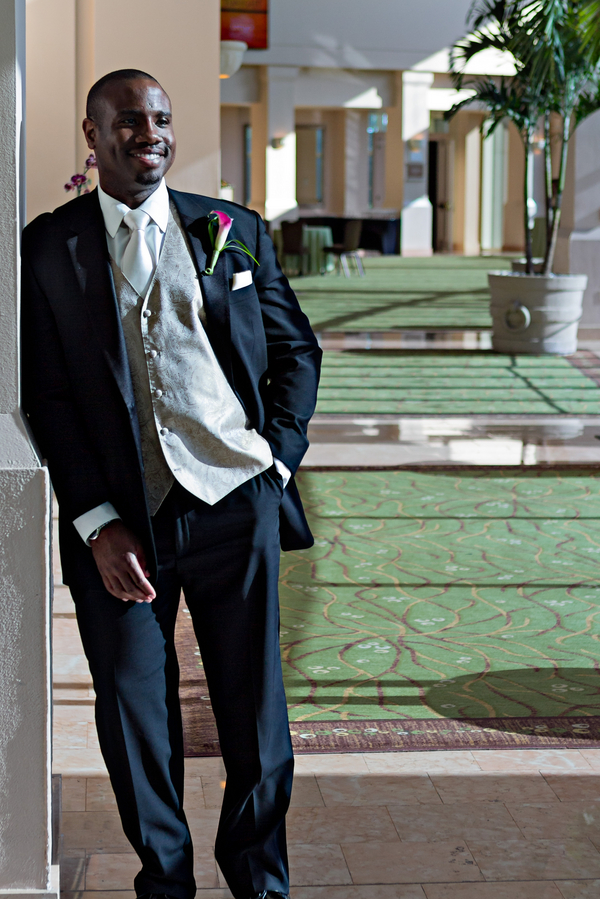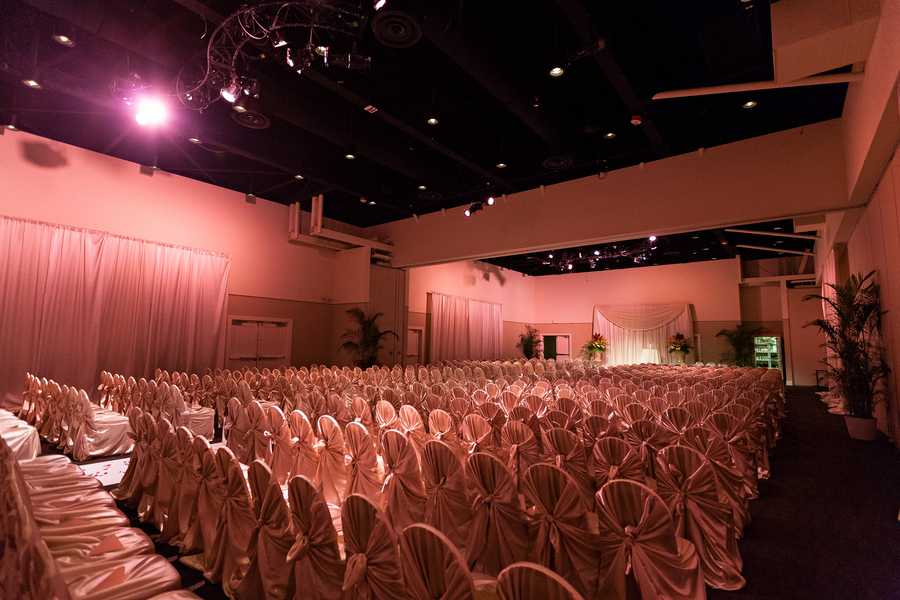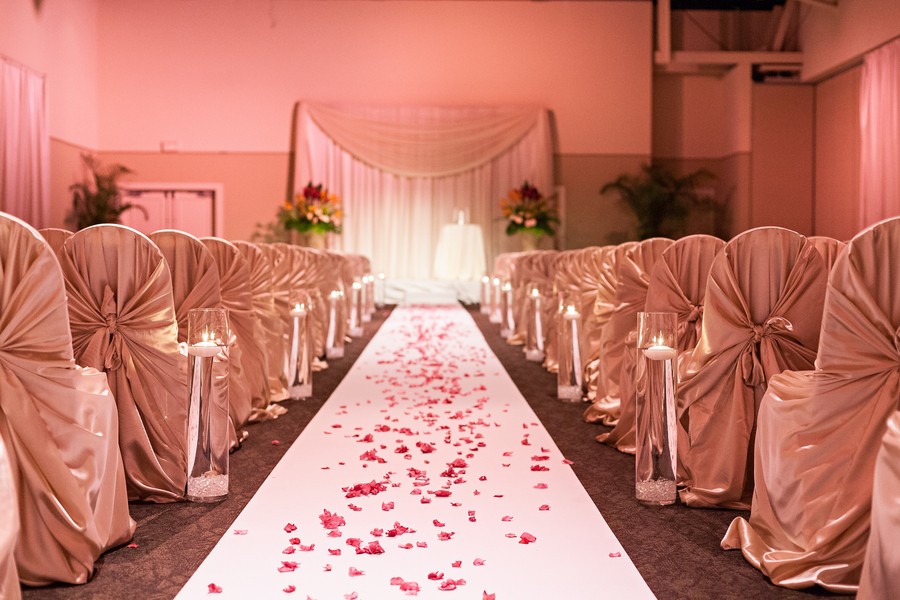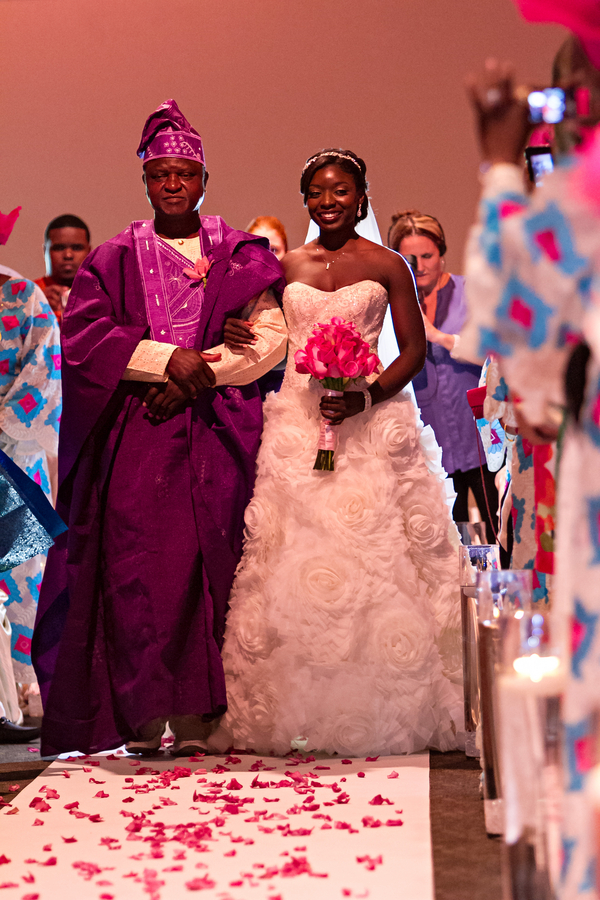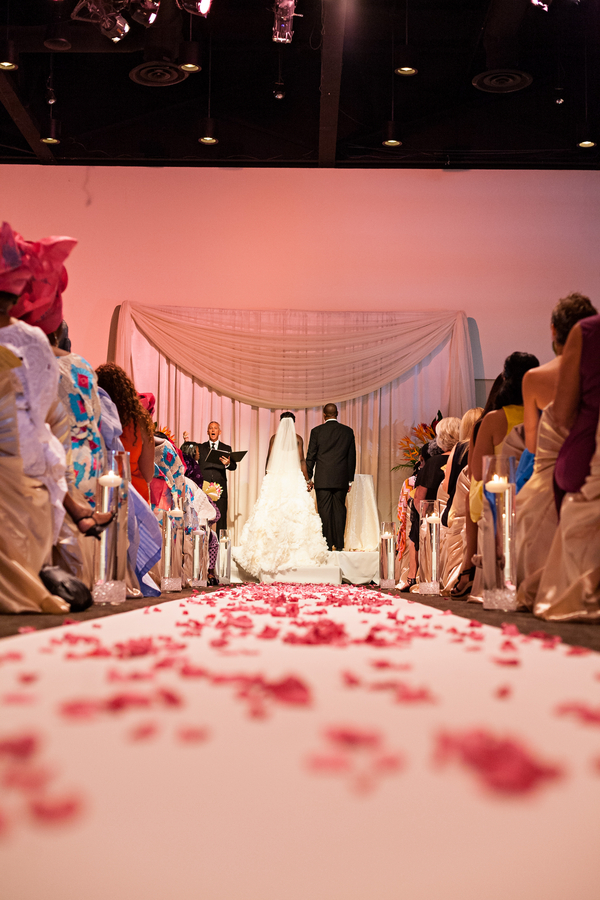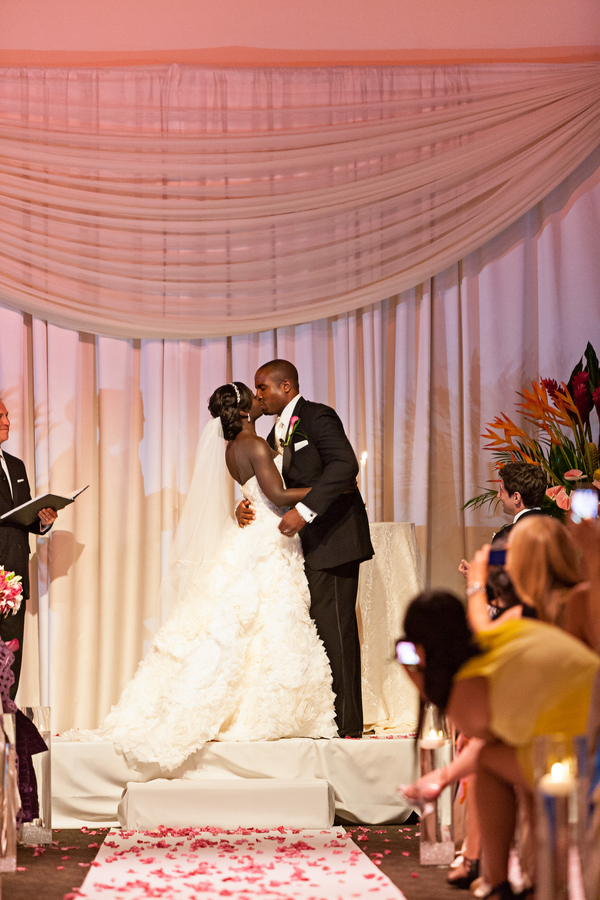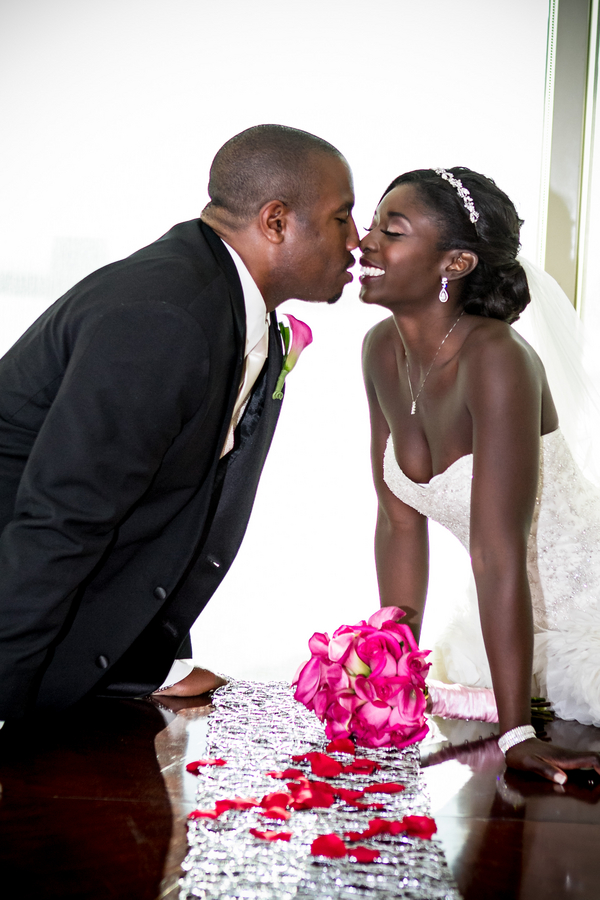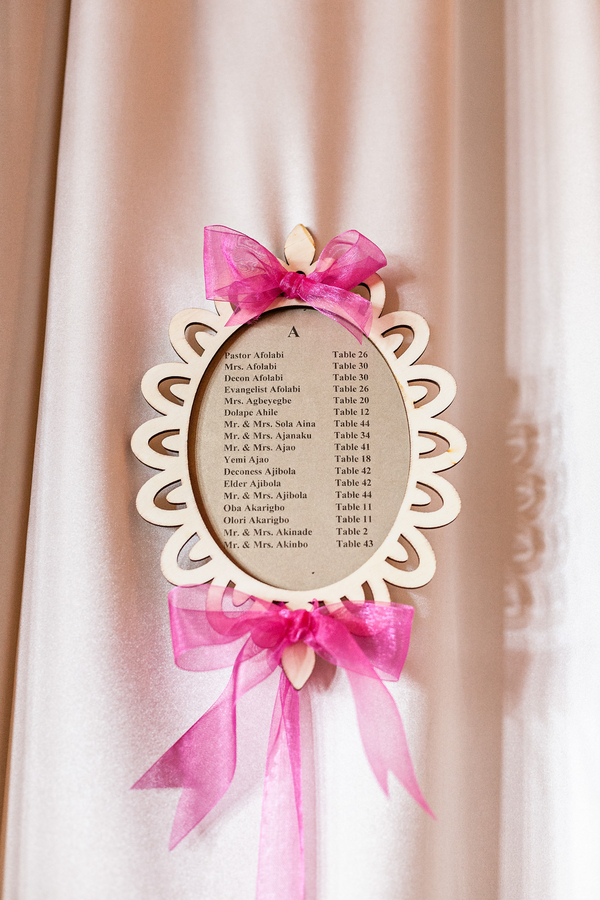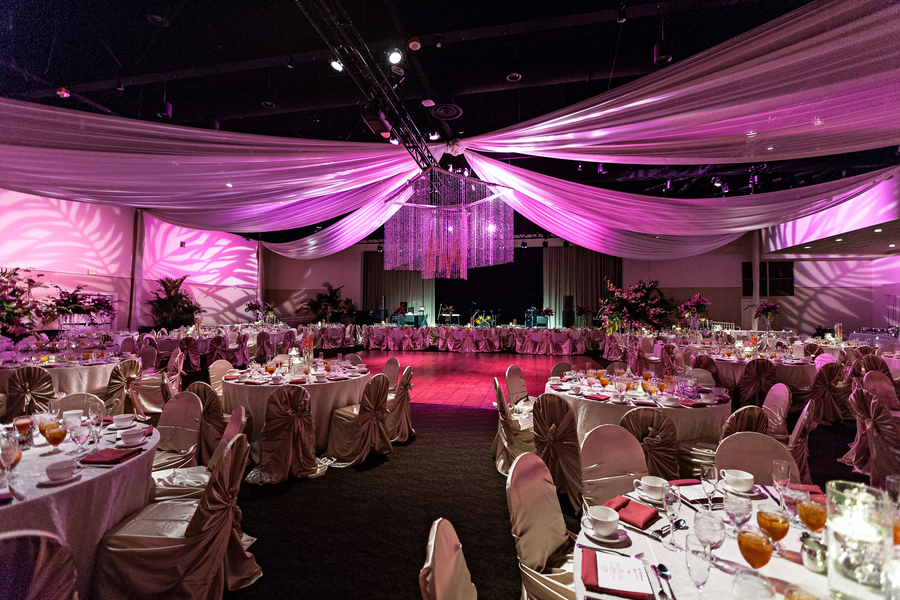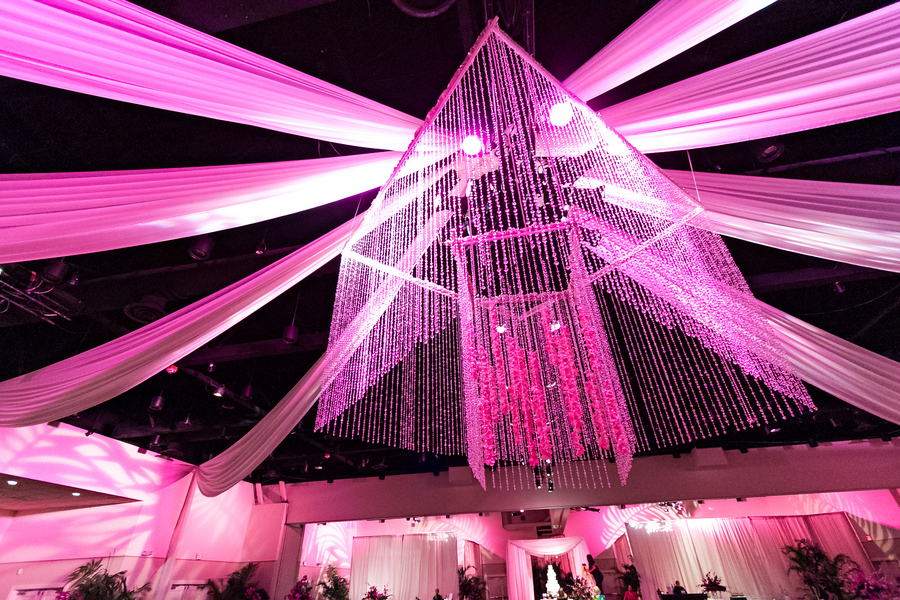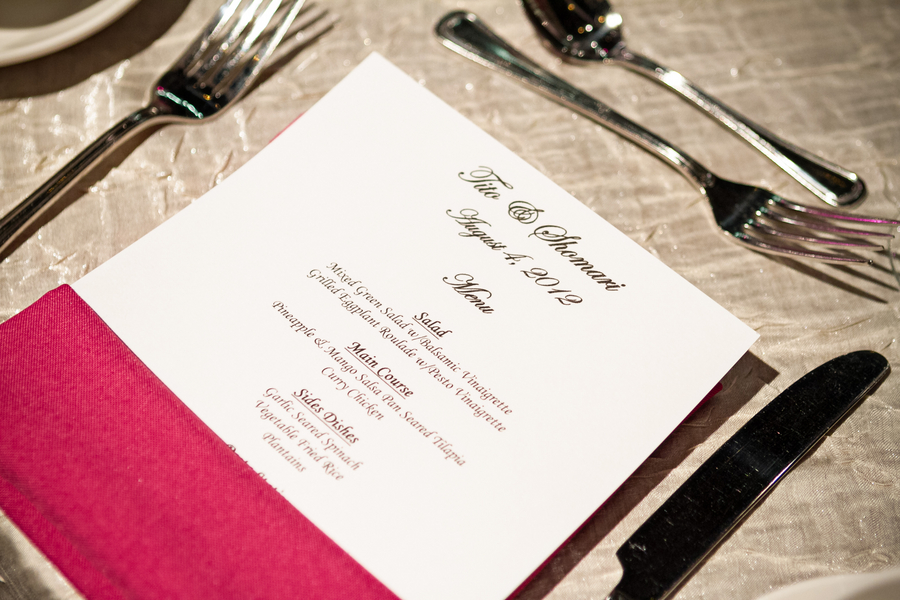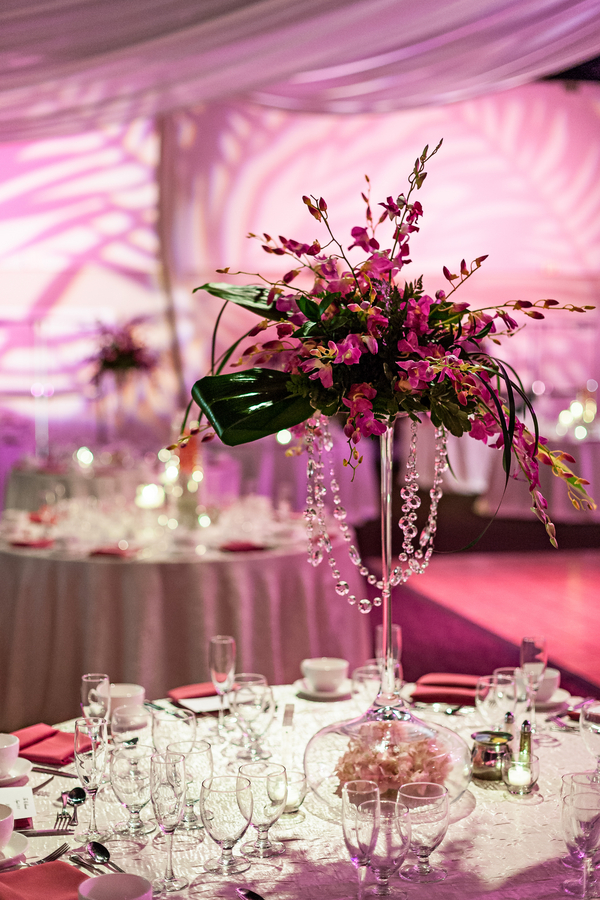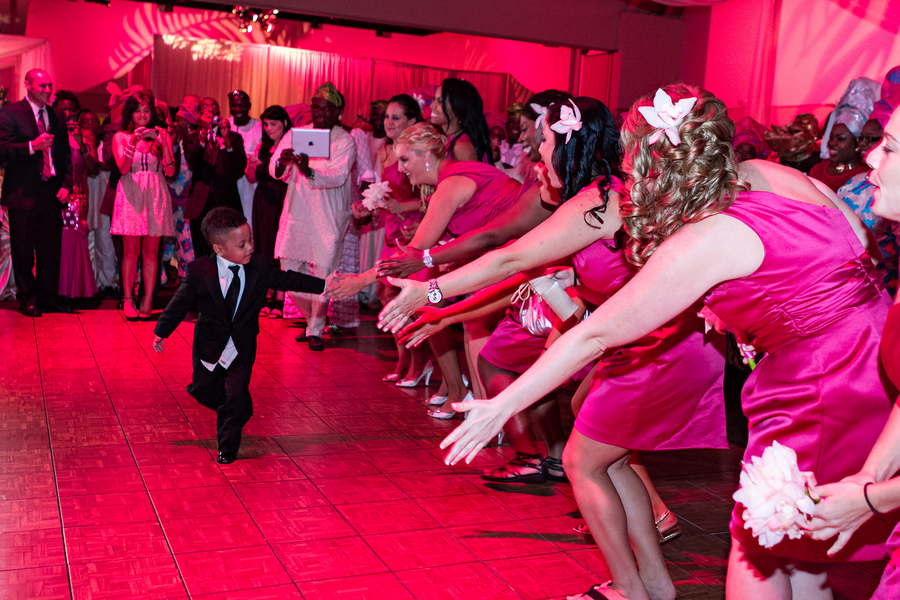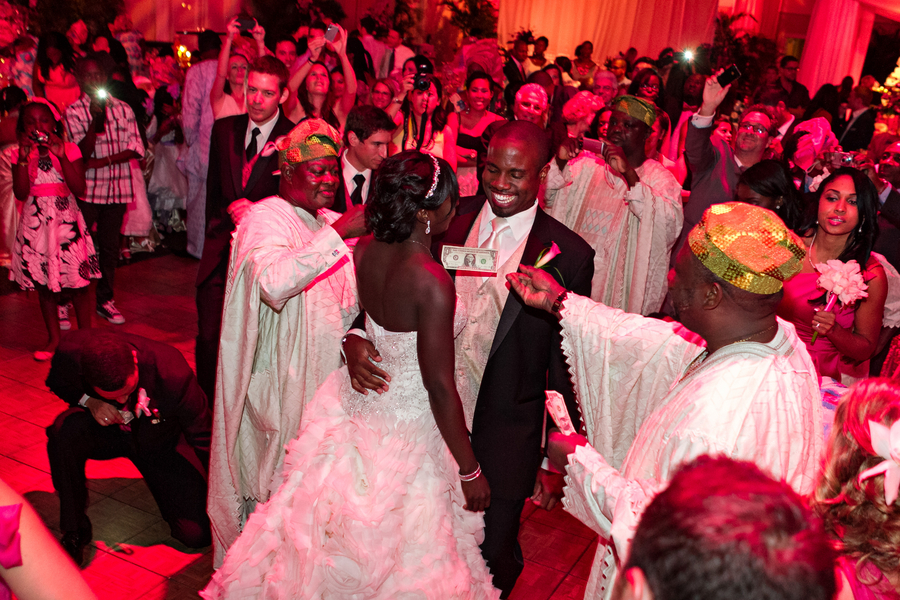 At the end of our wedding ceremony we had a traditional Nigerian Thanksgiving ceremony where guests come up to the bride and groom and place money at their feet. All the proceeds from this ceremony were donated the the charity International Justice Mission which helps combat slavery abroad. – The Bride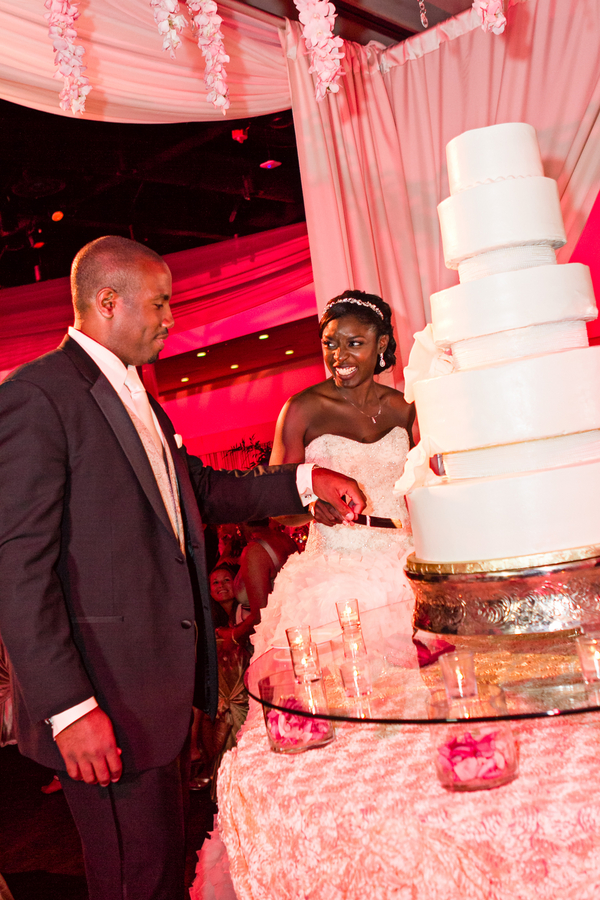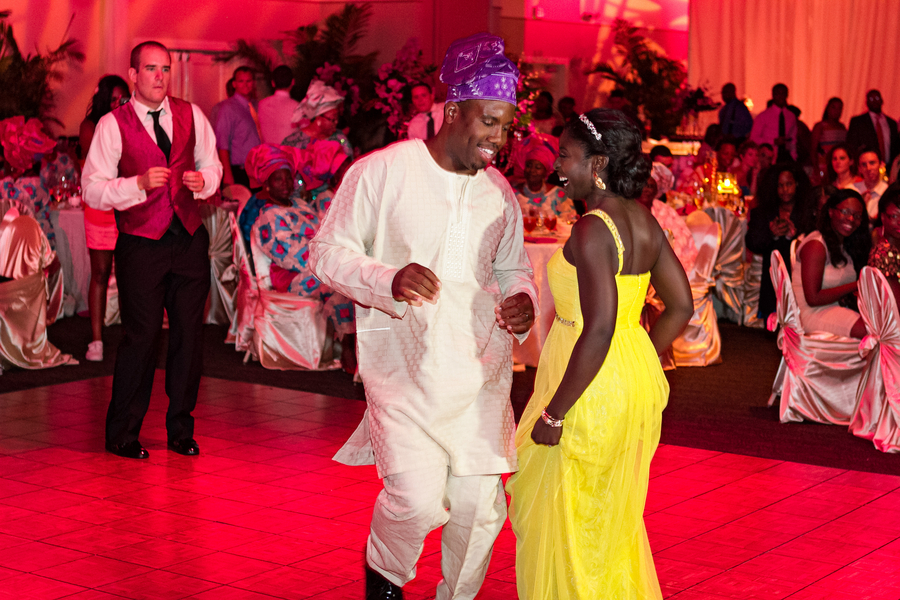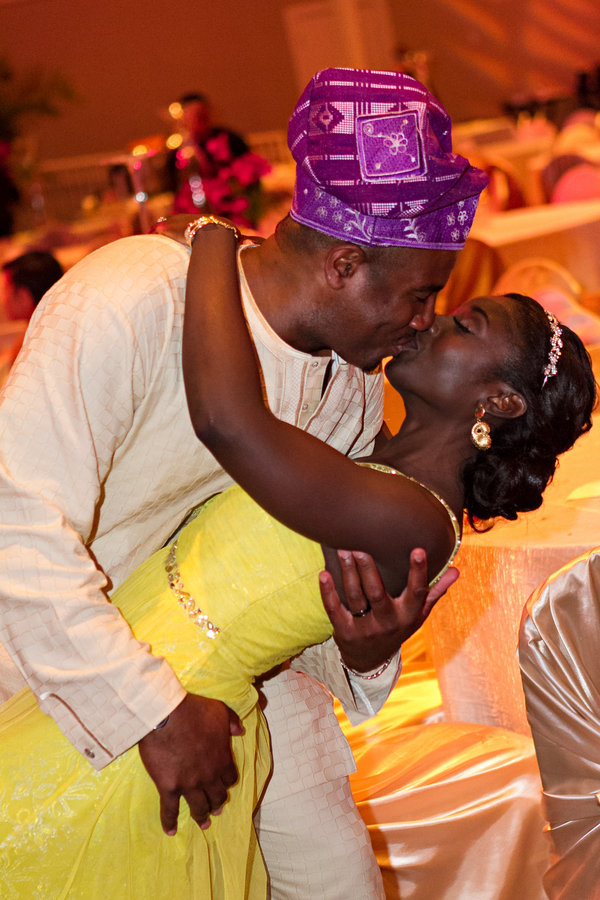 What advice would you give to other Tampa Bay brides?
Once the day comes, stop worrying and enjoy all the hard work you've put into your event. Dont sweat the small stuff- as an example our wedding cake fell in front of our guests, and though it was disappointing it wasn't worth getting too upset abou. We ended up laughing about it later. Luckily things resolved with the venue making a whole new cake in no time.
Tampa Wedding Invitations: Storkie.com
Tampa Wedding DJ: Phash Events – Akim Fashola
How many guests are you inviting to your Tampa wedding? Comment below: