Lakeland, Fl Wedding Venue – Rocking H Ranch – By: Anna Coats
Charity and Dan's Love Story:
My husband Dan and I met one night at a mutual friend's birthday party in downtown Philadelphia in the fall of 2009. My girlfriends and I were sitting over to the side, and I spied this tall, handsome man across the room. I mentioned to my friends how I thought he was so cute and my girlfriend said very pointiently, "You are going to marry him." It sounds cheesy and ridiculous, but that is exactly what happened.
He walked over to us and tried to have an awkward conversation, which led nowhere. Eventually, we went our separate ways that night without exchanging numbers, but he asked my friend's husband for my number that next week and called me for a date. We went out to dinner on a Saturday night and that was all she wrote.
We were inseparable from then on, we moved in together about a year-and-a-half after we met. I was not a proponent of moving in together and had never lived with a guy before, but it just felt right. I was studying for the bar exam that summer, and I don't think I would have passed if it weren't for Dan. He worked a regular 9 to 5 and dedicated so much of his down time to cooking, cleaning and helping me with stuff around the house, so I could focus on studying. During that first year of us dating, my father became very sick and was hospitalized for a few days. We weren't sure what was wrong so I flew to Florida to be with him. Dan came with me and stayed overnight in the hospital. Dan hates hospitals, but he did it for me because he knew how important my father is to me. I knew he was the one then really, and then he reassured me so many times after that.
We got engaged on May 5, 2012. Dan told me the week before that we were meeting his parents and grandparents at Valley Green Inn for brunch on Saturday morning (I thought it sounded fishy because his grandparents weren't big fans of going out to eat). Valley Green Inn is one of my favorite places in Philadelphia. It is an old inn from the late 1700's/early 1800's that has been restored many times and became a restaurant quite a few years ago.  It sits in a park called Fairmount Park, which is like Central Park in New York, but it stretches much further out into the suburbs of Philadelphia. There are beautiful trails and creeks that run all along this area of the park and the restaurant sits right on one of the trails overlooking the water. There are these little bridges that you can stand over and feed the ducks in the creek.
Dan and I parked and started to walk towards the restaurant, and he pulled me over to one of the little bridges and proposed. It was nauseatingly romantic! Then, we walked up to the restaurant where his family was standing on the porch. As we walked inside and into the room where our table was, my whole family was standing there! They all flew up to surprise me; I had no idea! I had a feeling he was proposing around that time, but had no idea about them coming up. We had a wonderful brunch and then headed back to our house where all of our friends had set up a party for us. We hung out all afternoon with our closest friends and family, It was perfection.
Dan is the kindest, sweetest, most loyal man I have ever met next to my father. He and I fell hard for each other. We had our fights and problems, but we worked through them because from very early on he was something special to me, and I was to him as well. We are very blessed and thankful to have each other.
Charity and Dan planned a New Year's Eve wedding in Lakeland, Fl, not too far from where the bride grew up.
"I grew up on the outskirts of Bartow, near Lakeland, and my parents' house is about a quarter mile off of the road, a.k.a. in the woods. I was such a tomboy growing up; I loved playing outside and being in our woods," the bride reminisced.
The couple searched the Tampa and Orlando areas, but nothing stood out until they visited Lakeland wedding venue Rocking H Ranch.
"Growing up I never dreamed about any type of wedding. My mom and sister both eloped, and it wasn't until my friends started getting married the last few years that I had any clue about weddings. I looked at some venues online, but nothing jumped out at me. Then my sister told me she went to an event at Rocking H Ranch and it was beautiful," the bride shared.  We made an appointment to check out the venue, and we both fell in love. It was exactly what I wanted, but I didn't know it until I saw the place. It offers rustic charm, and the grounds and house are so elegant as well."
MORE: ROCKING H RANCH WEDDINGS
Charity's wedding was a labor of love by her DIY parents, who made a lot of the decor.
"My mom and dad are super crafty, so they made a lot of the stuff. My dad made the gold sparkly table numbers and the sign that said "I do, We did," the bride shared. "My parents owned a flower shop for years and I remembered when my mom would talk about the weddings, she said how elegant she thought all white flowers were, and I guess that stuck in my head."
"I love orchids, and I was especially drawn to phalaenopsis orchids (the ones that cost up to $30 a stem)! We did not have that kind of budget, so what does my mom do? What every mom does; she joins the Orchid Society in Polk County and meets a guy who grows phalaenopsis orchids. The week before my wedding, this guy sold my mom all the white phalaenopsis orchid plants he had. I couldn't believe my mom went to all that trouble. The flowers meant so much. My mom exceeded all expectations."
Looking back, Charity shared that one of her most memorable moments came during her wedding ceremony.
"It was important to us, especially Dan, to not see each other until I walked down the aisle. Walking down the aisle and seeing Dan, then seeing all of our loved ones, made me cry. I thought Dan would be the crier but I definitely was! We loved that moment," the bride reminisced.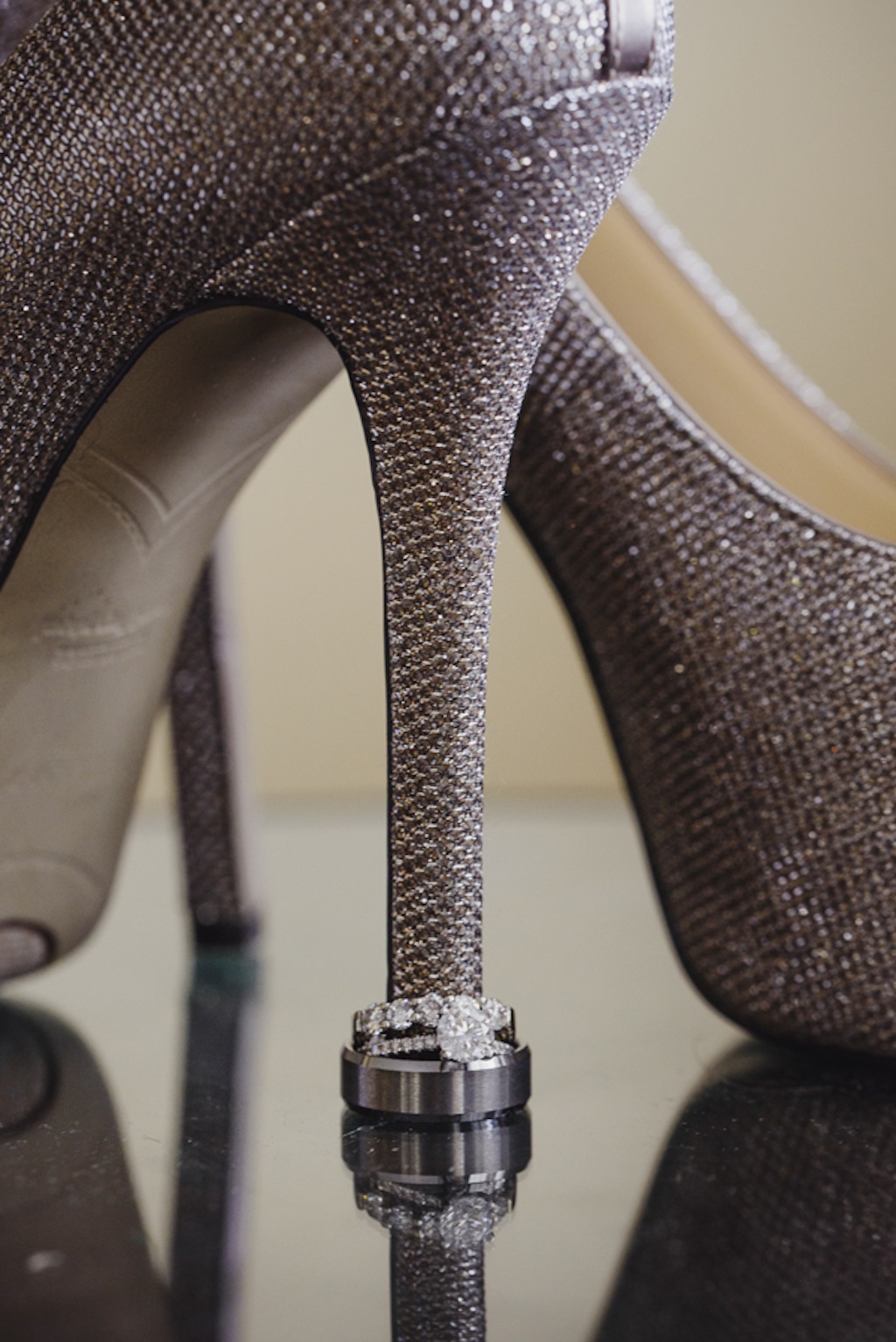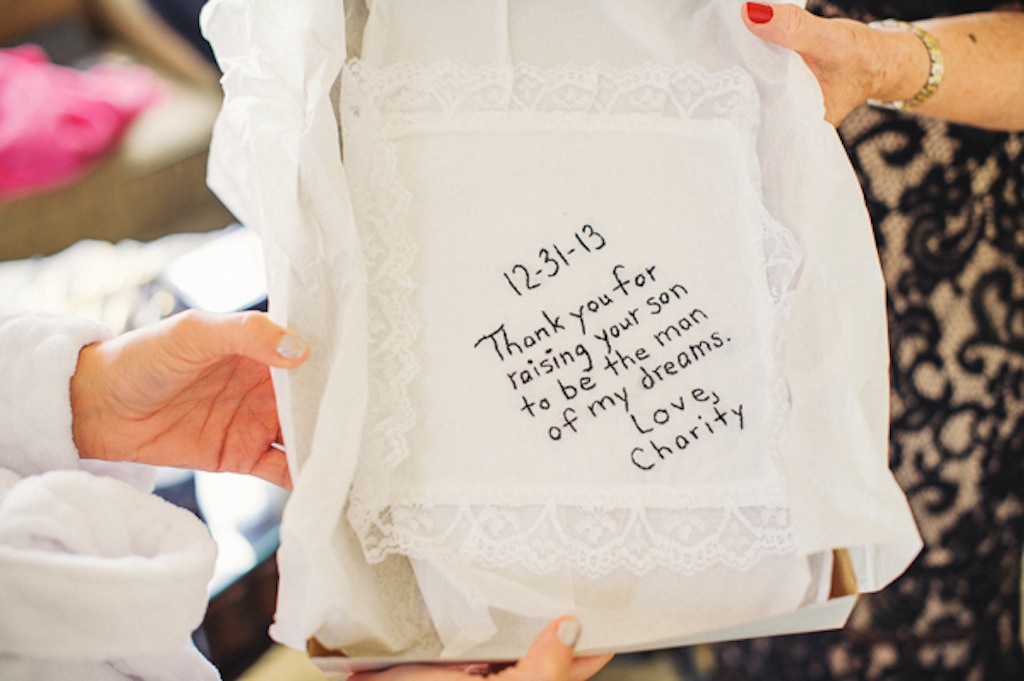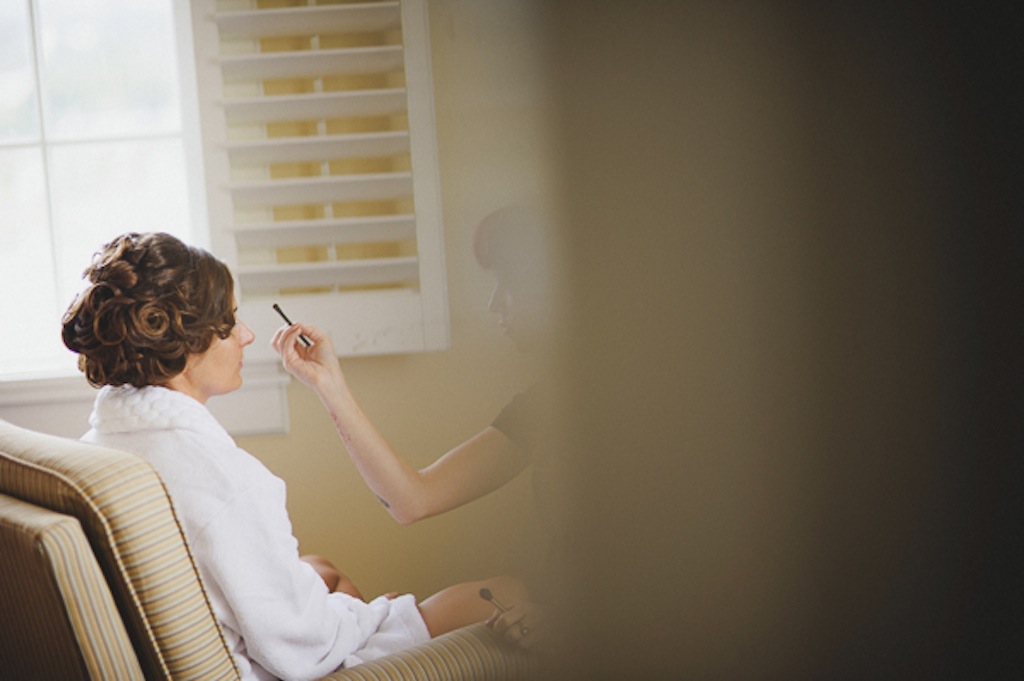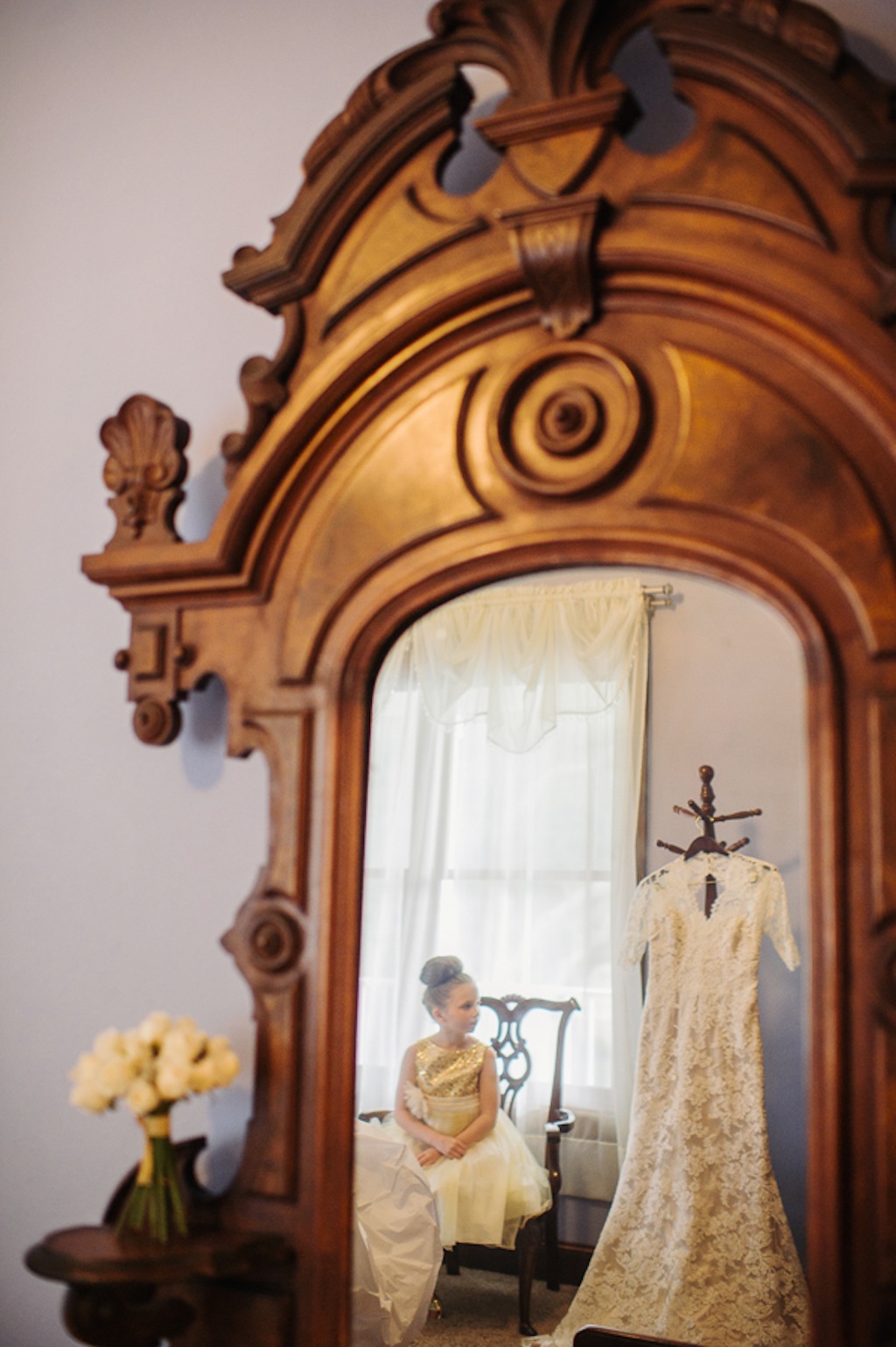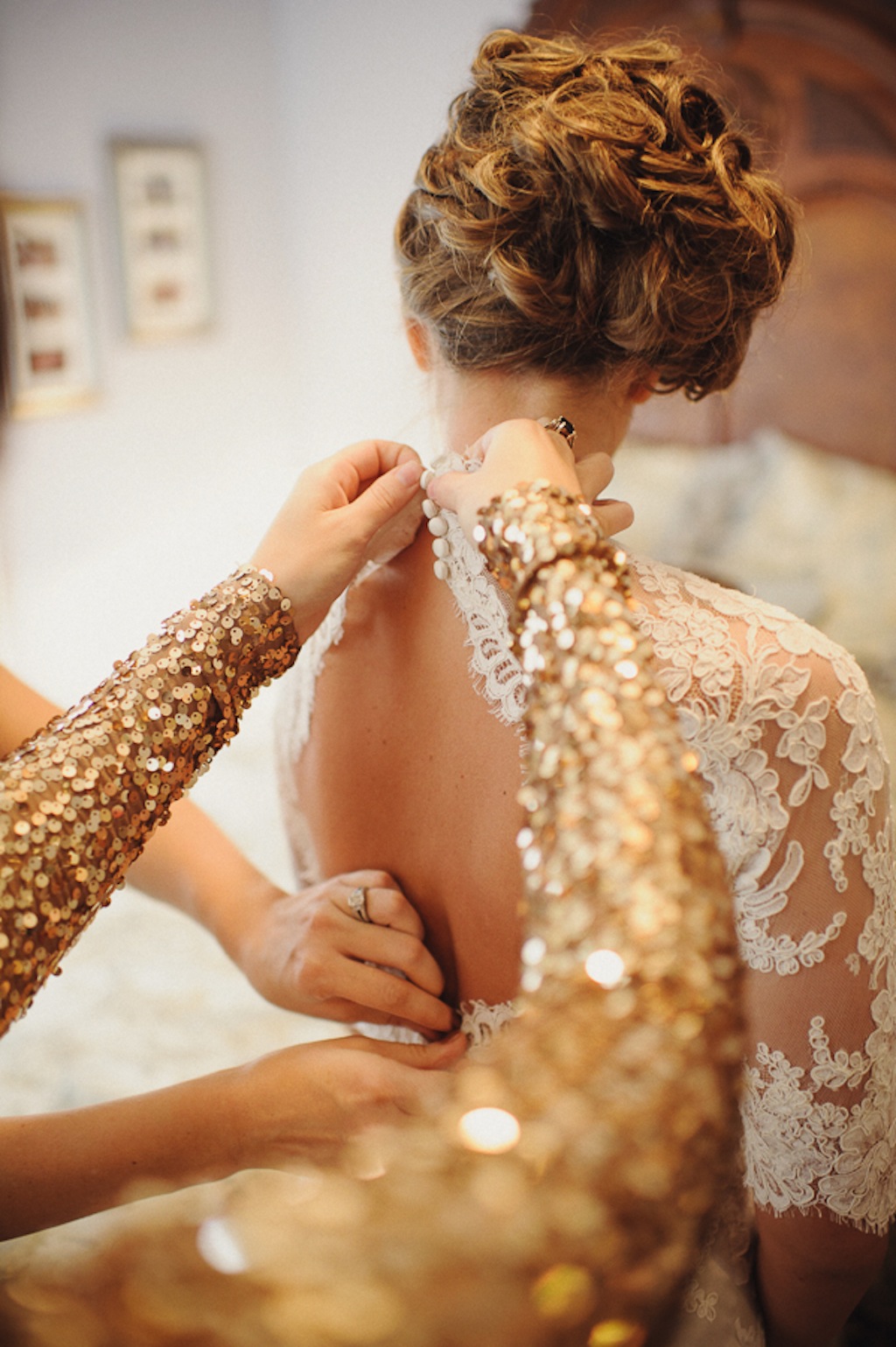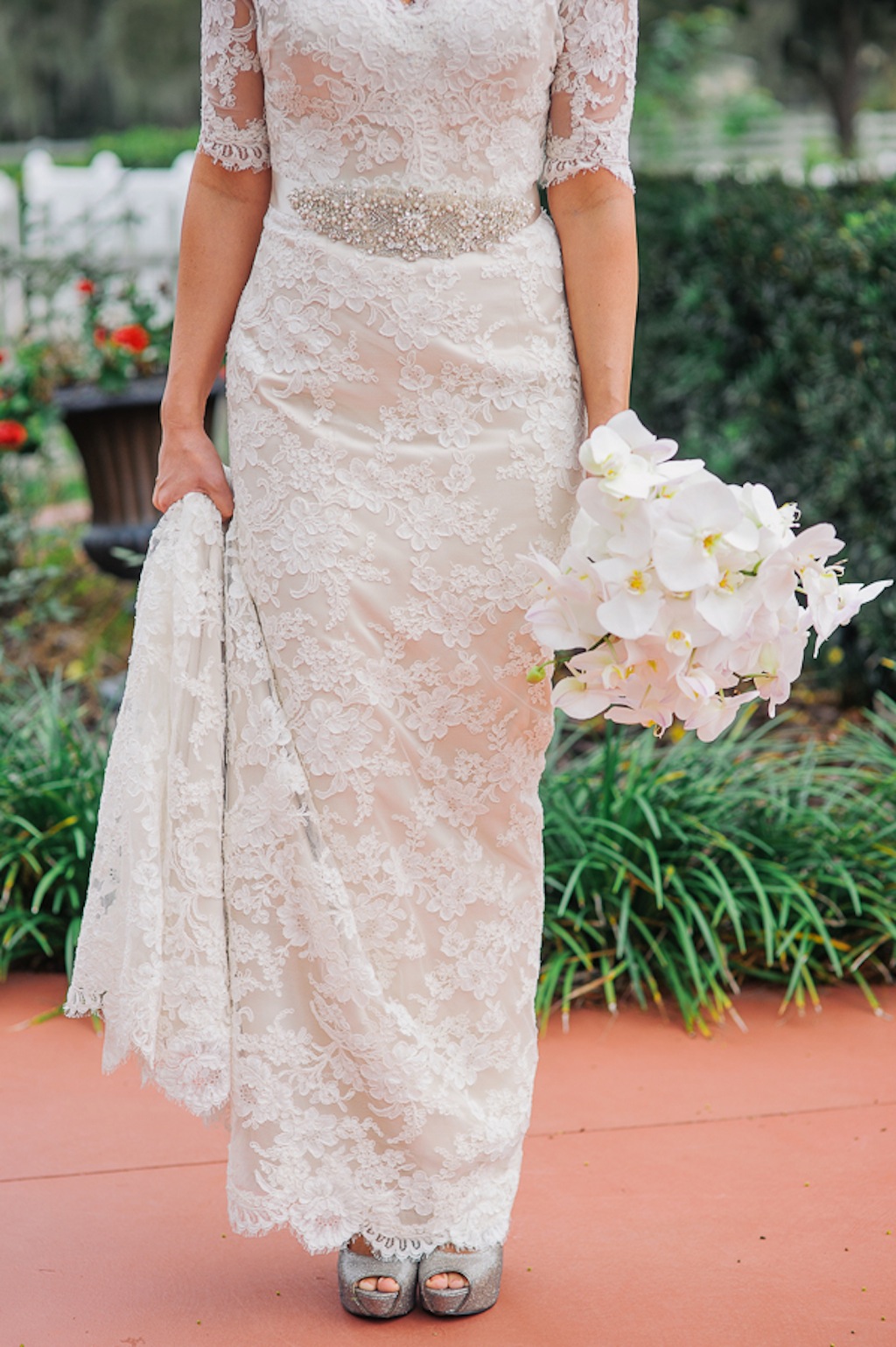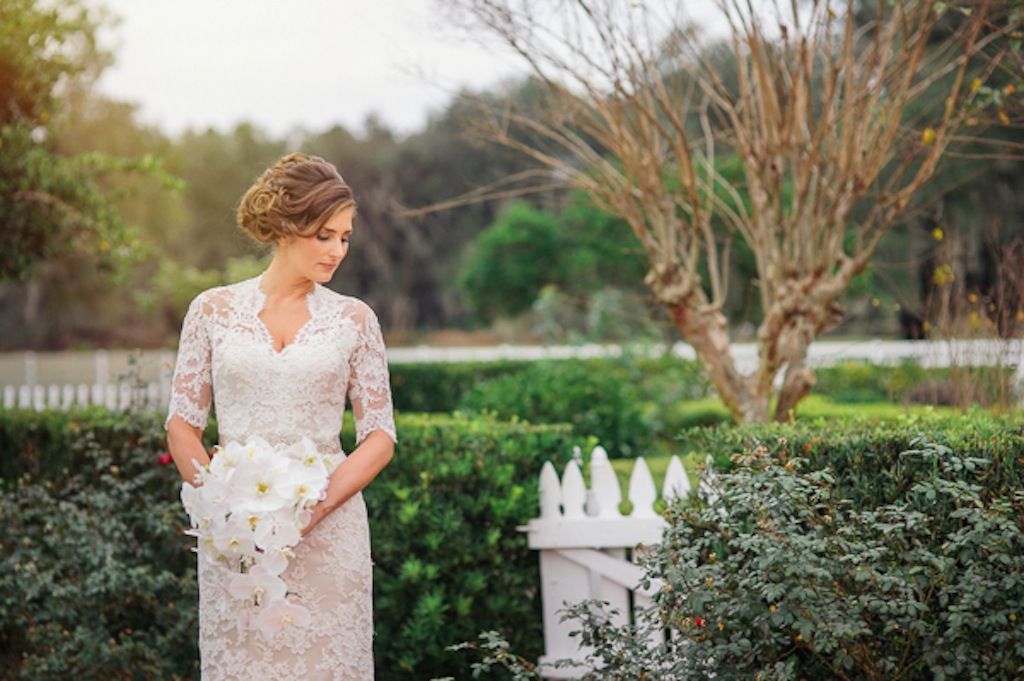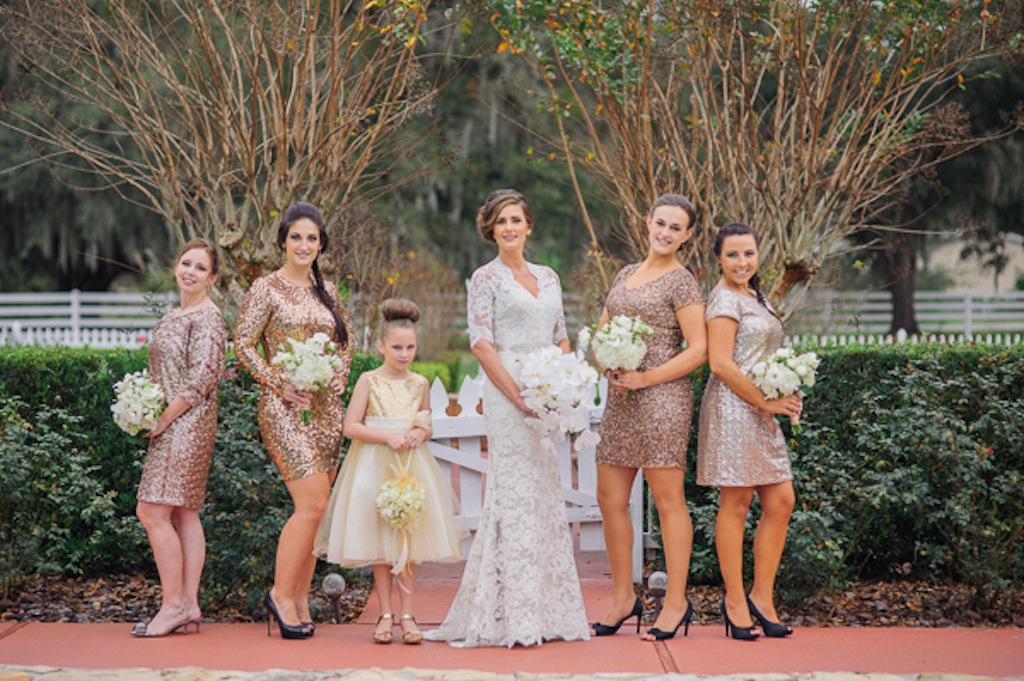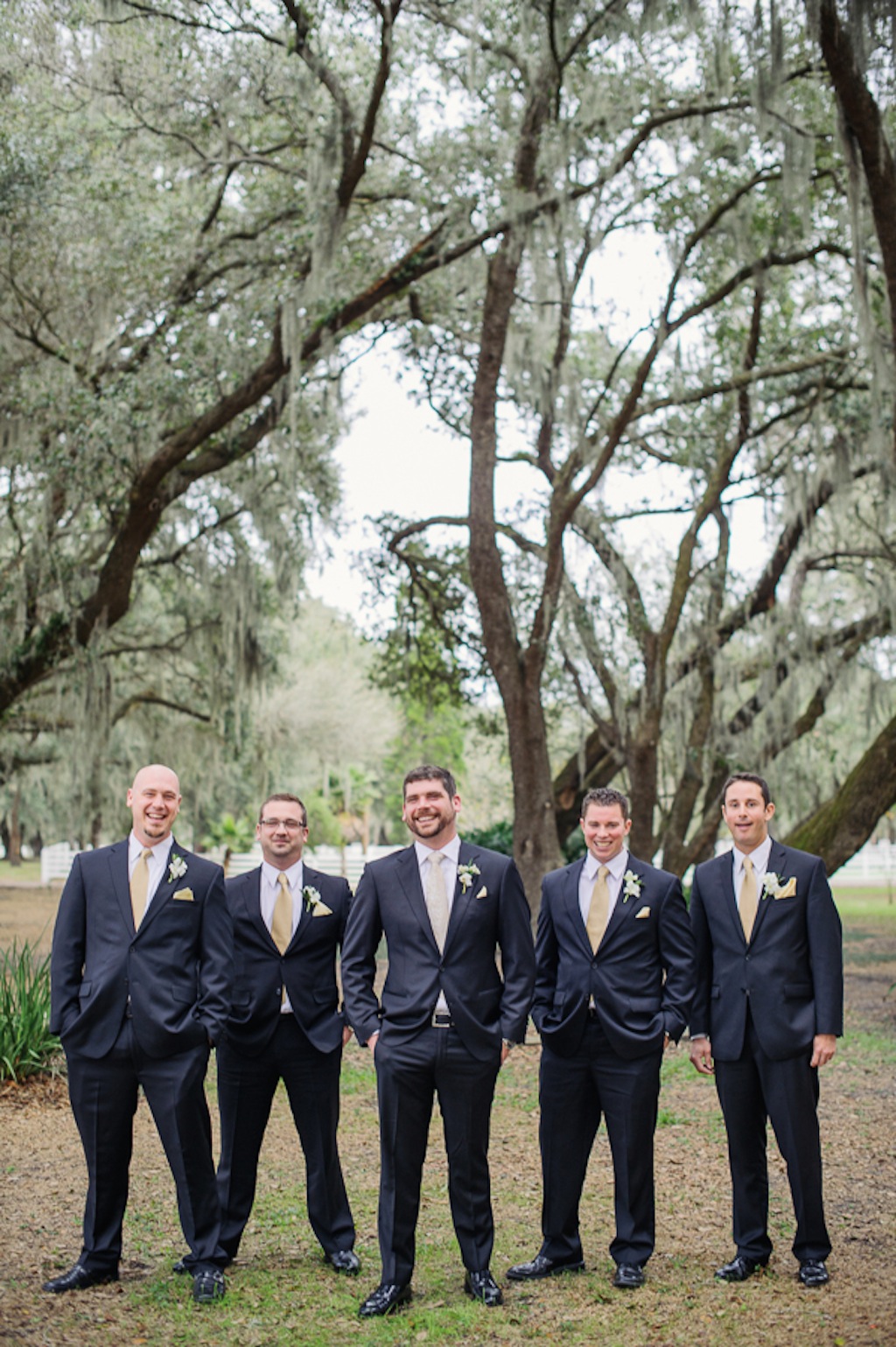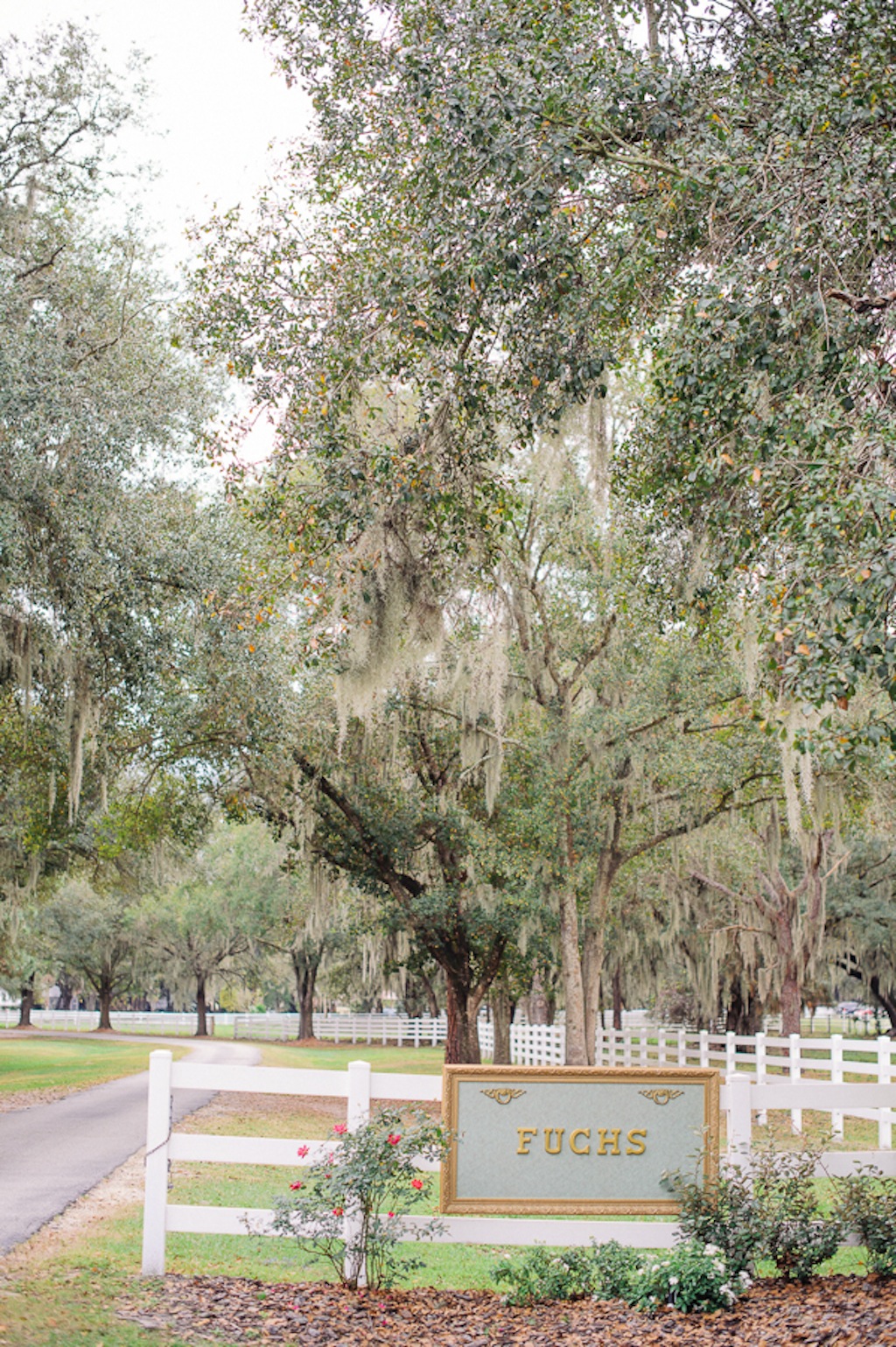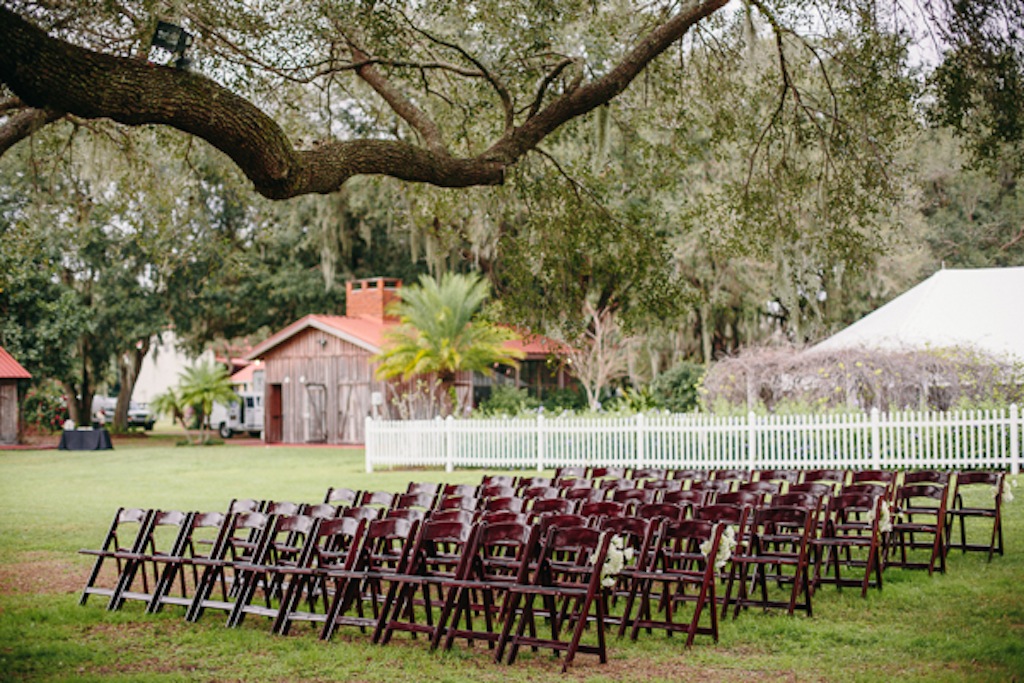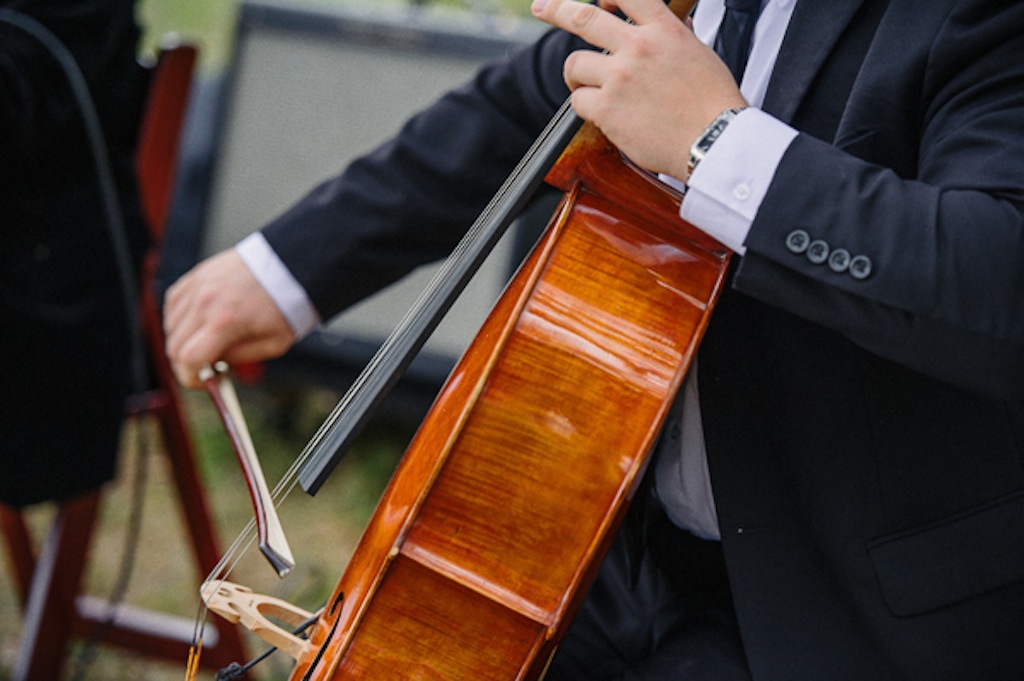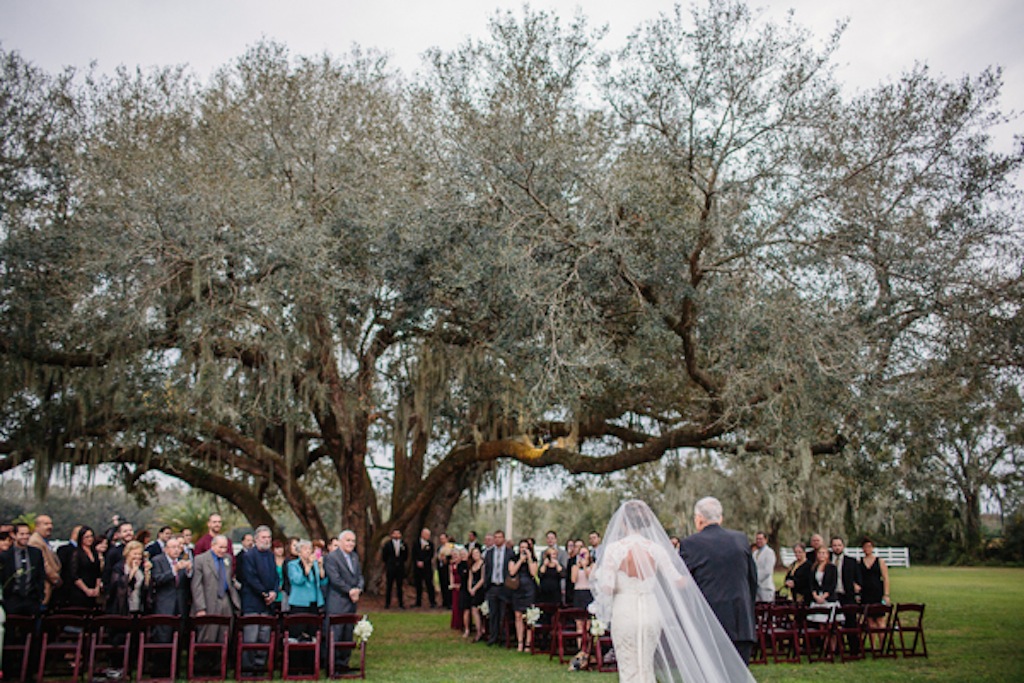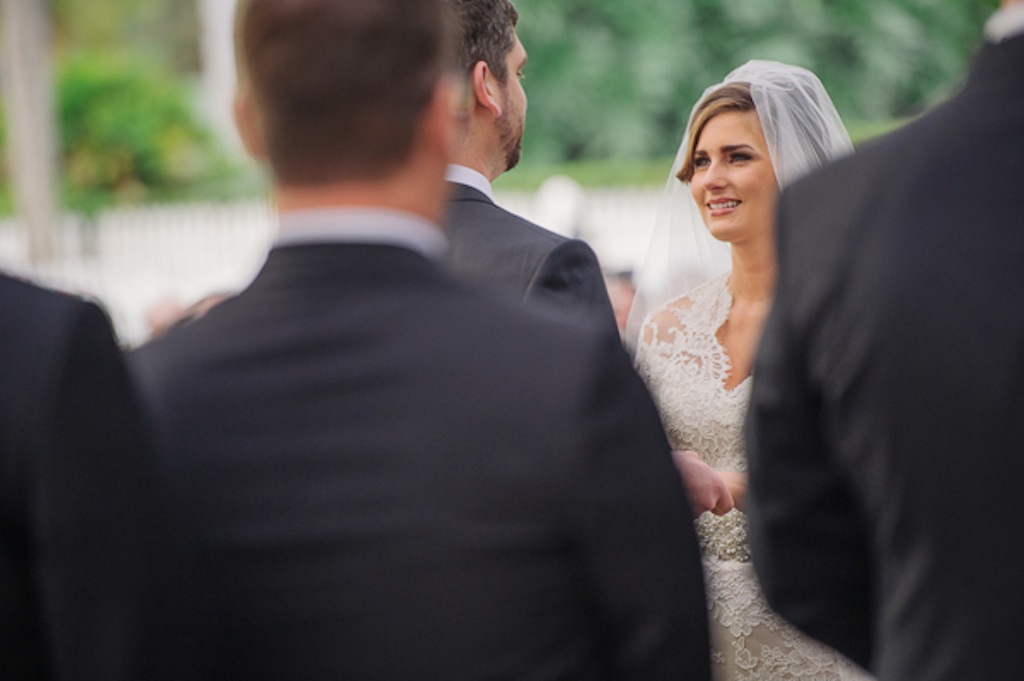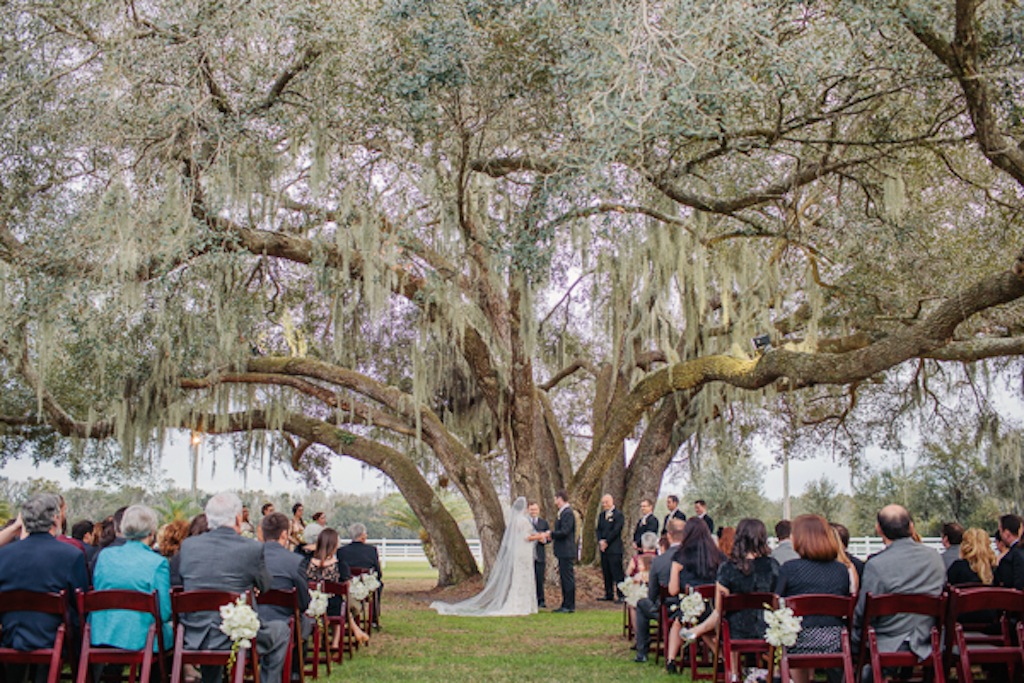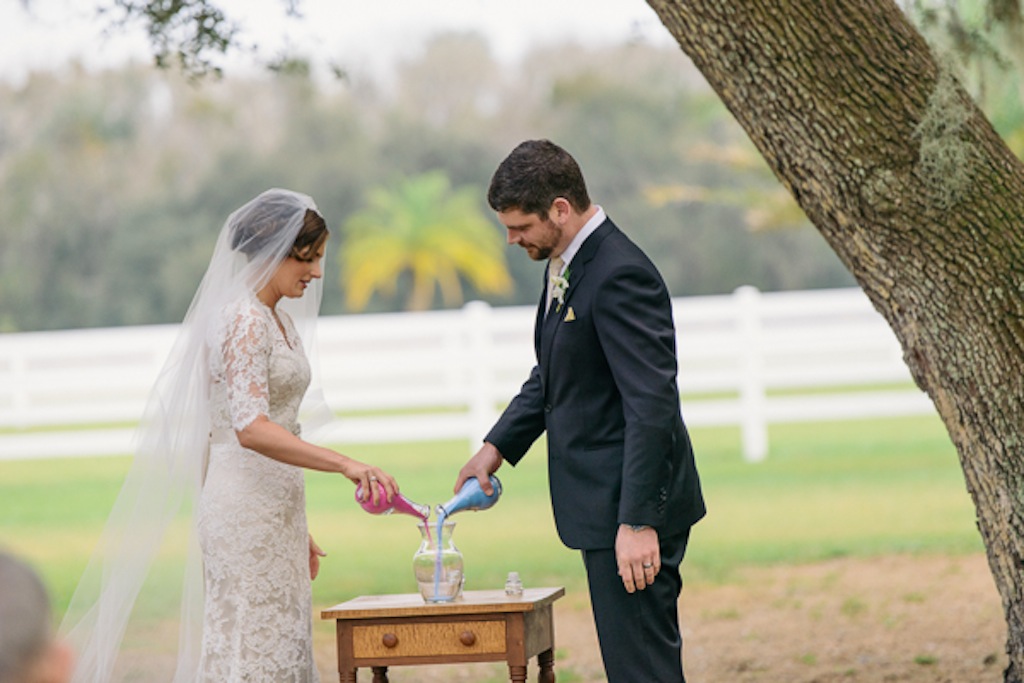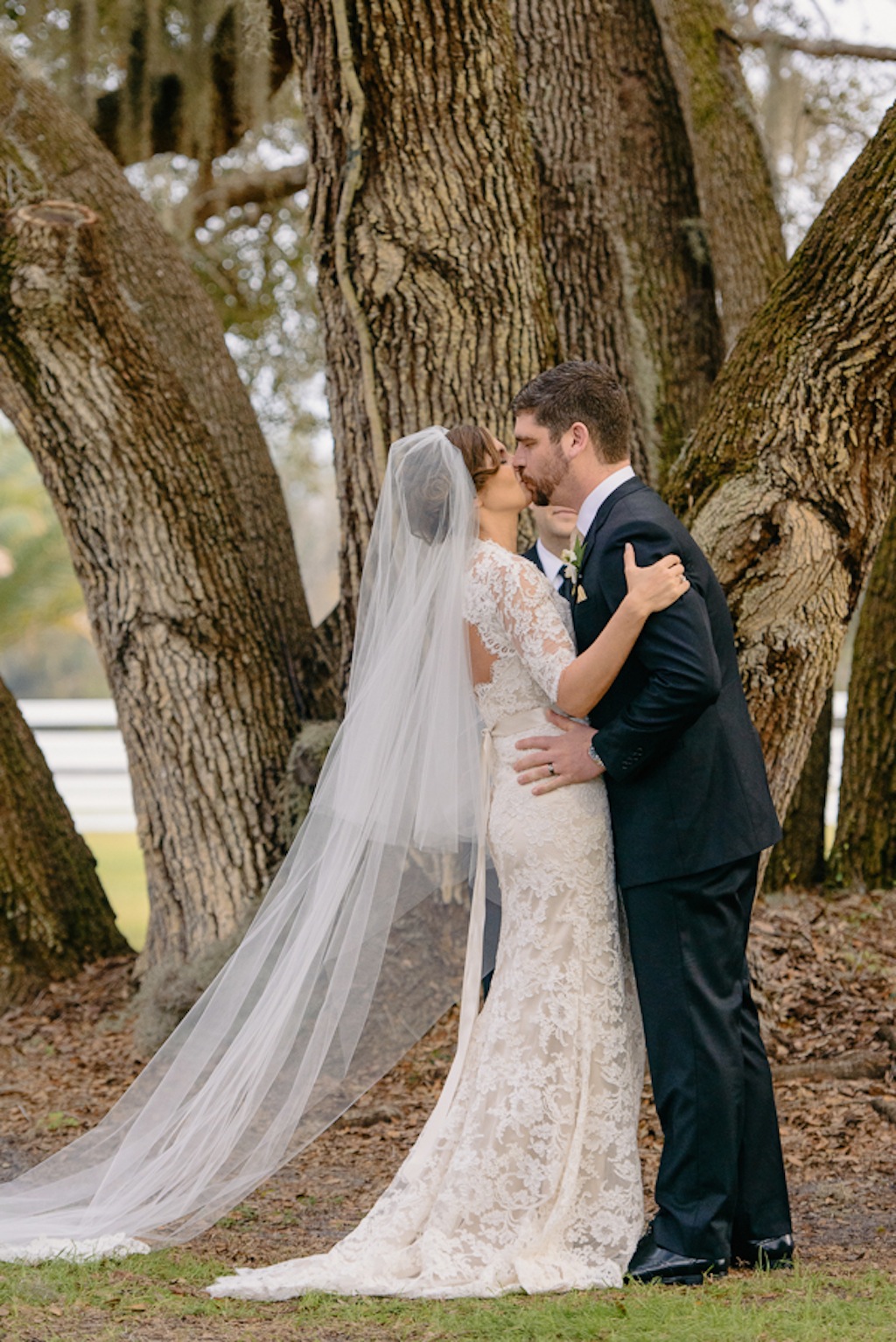 "The grounds at Rocking H Ranch
 

are gorgeous; I loved getting married under the giant oak tree and the vintage décor in the house which made for so many great photos. The venue was beyond amazing, and Angela Higginbotham [of Rocking H. Ranch] is one of the best things about the venue. She is so kind, generous and easy to work with. " – The Bride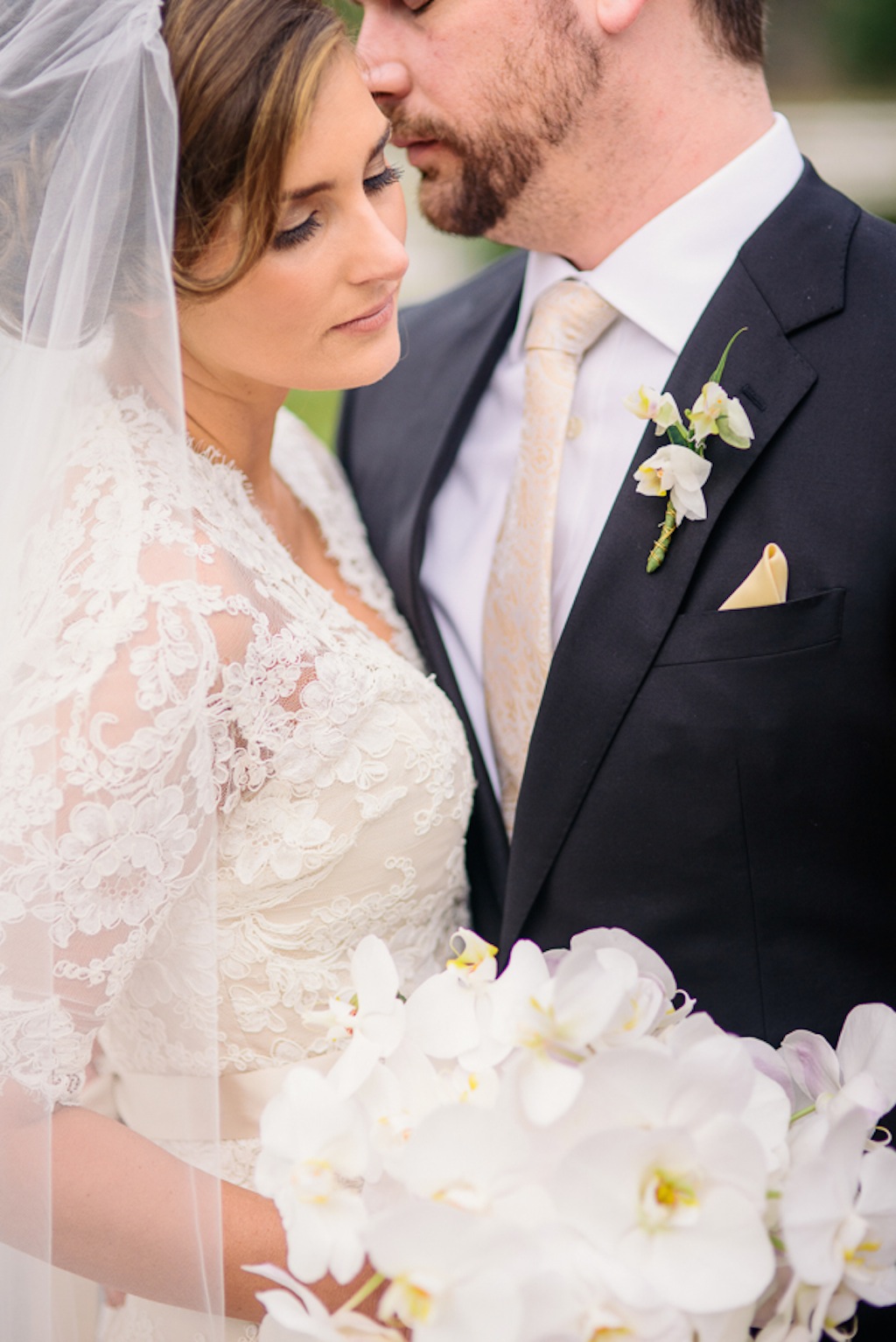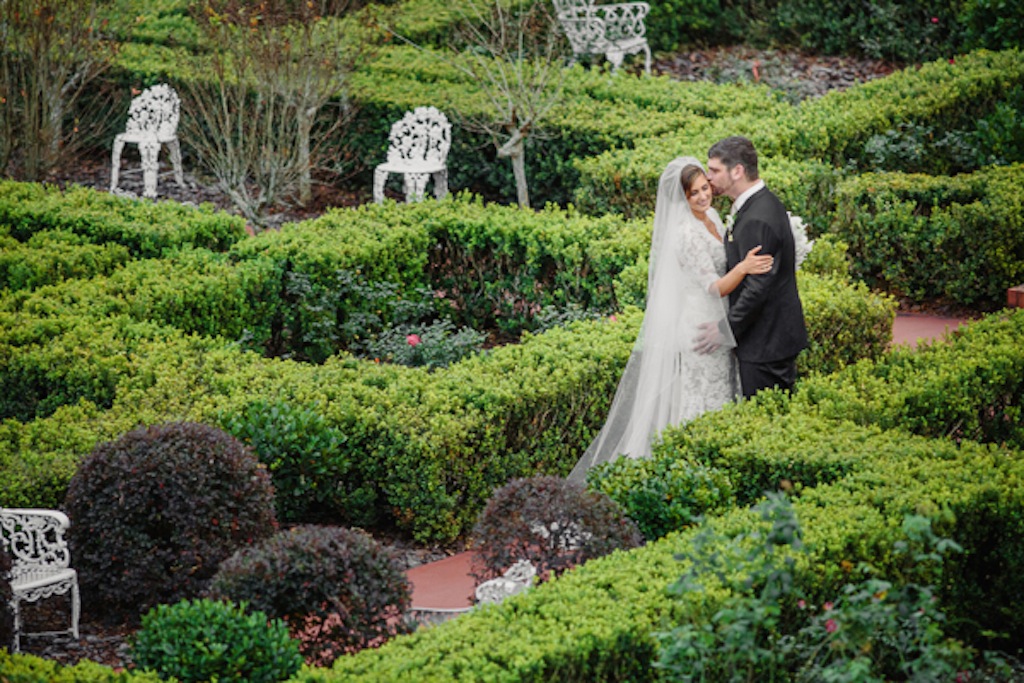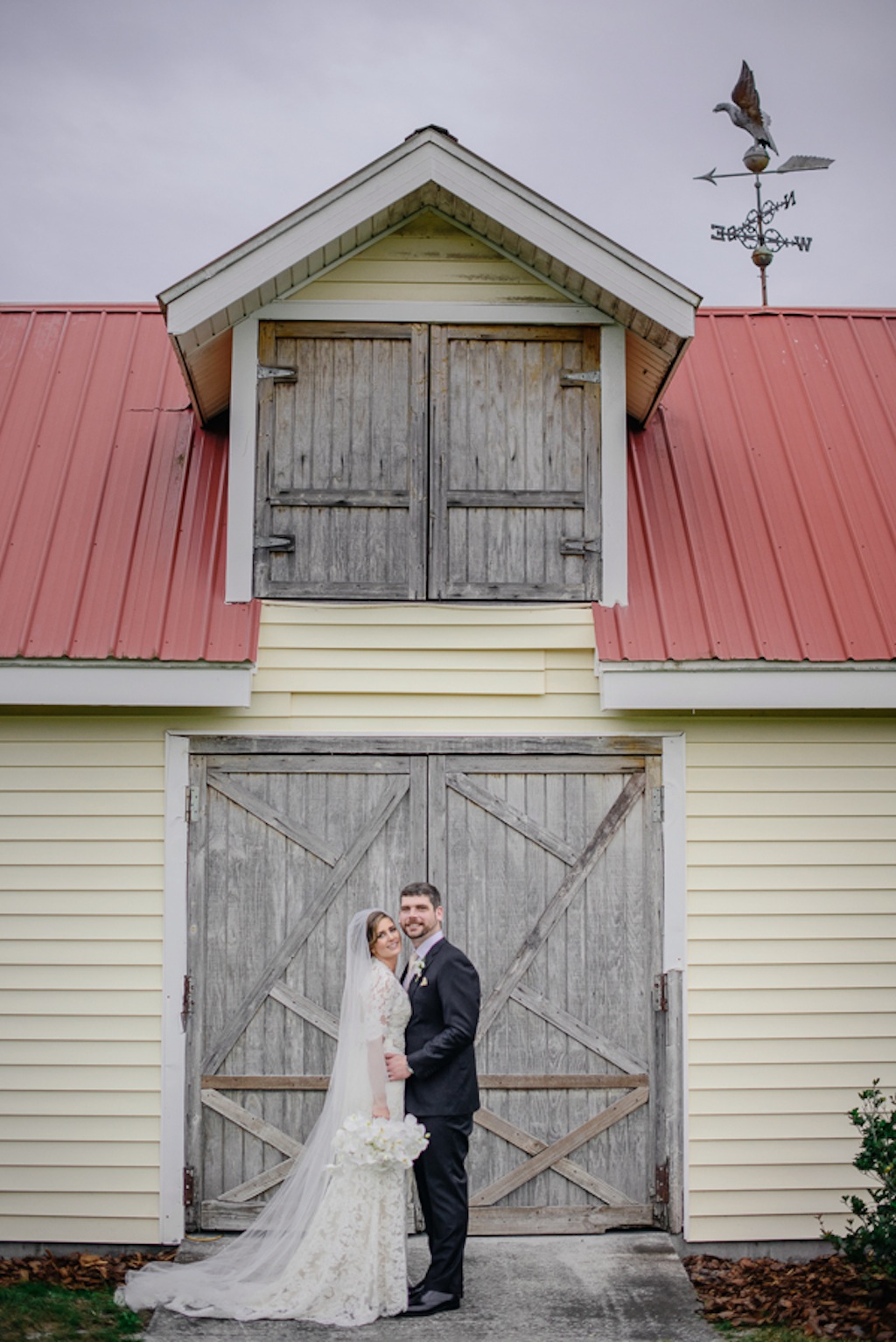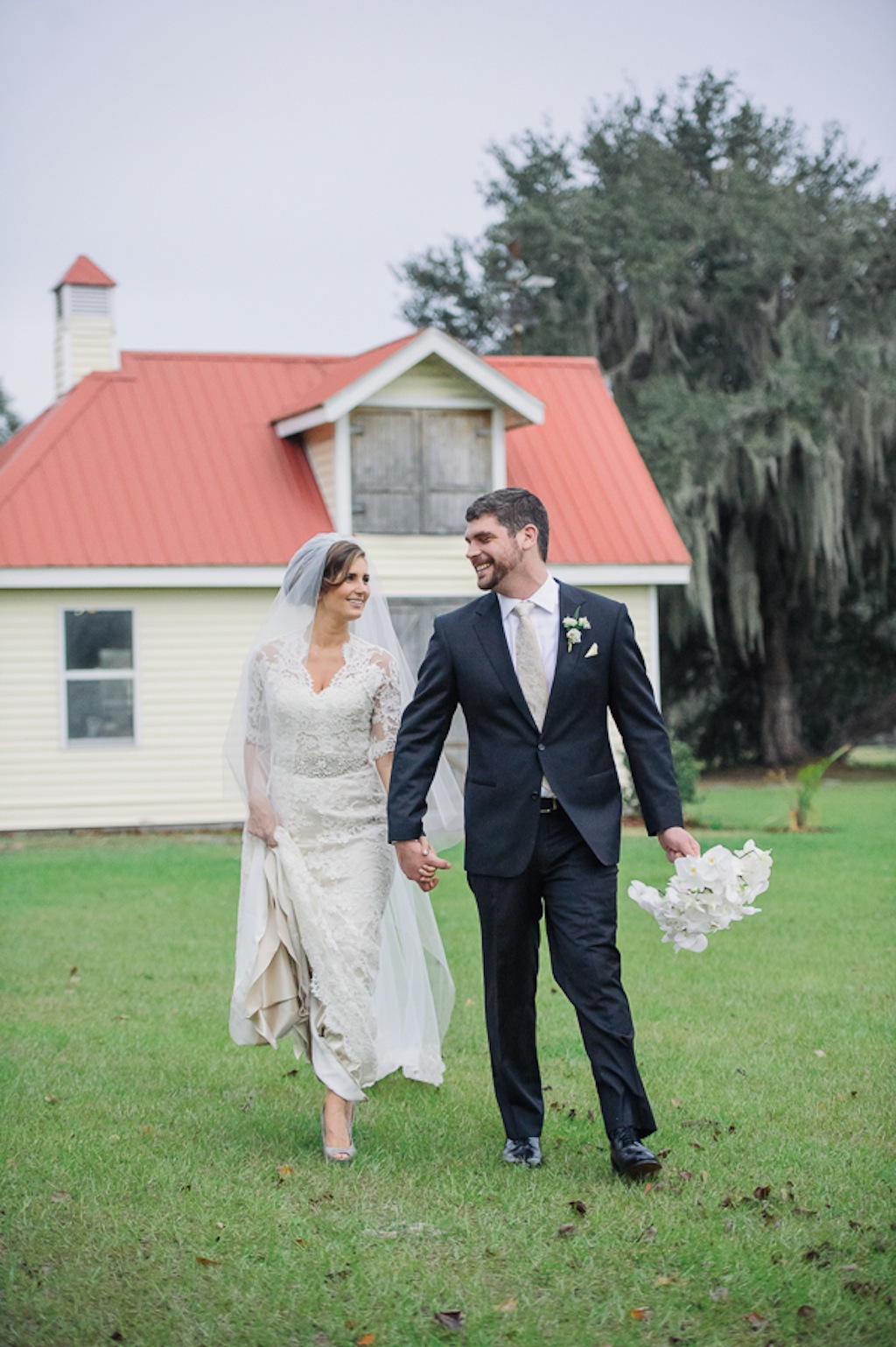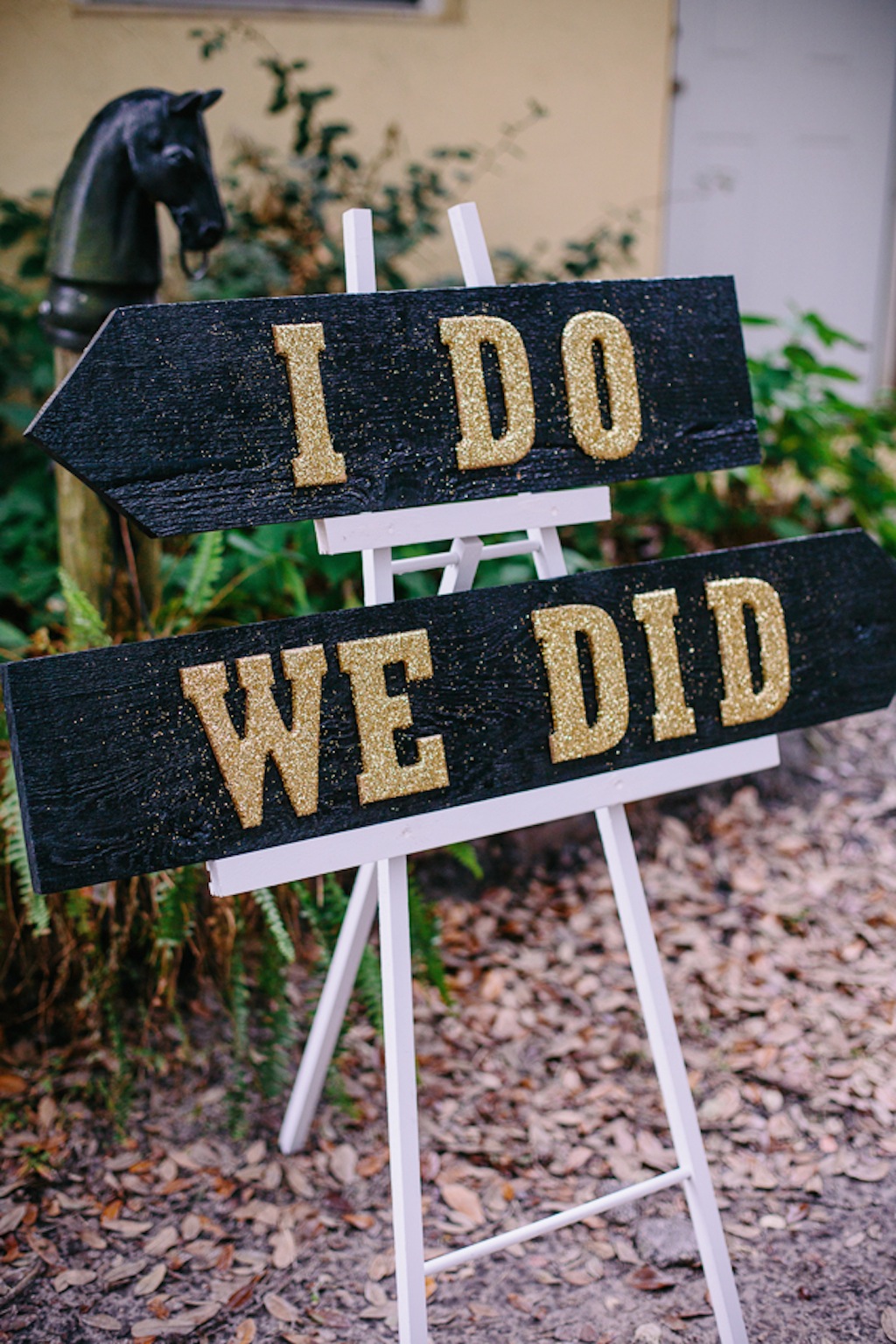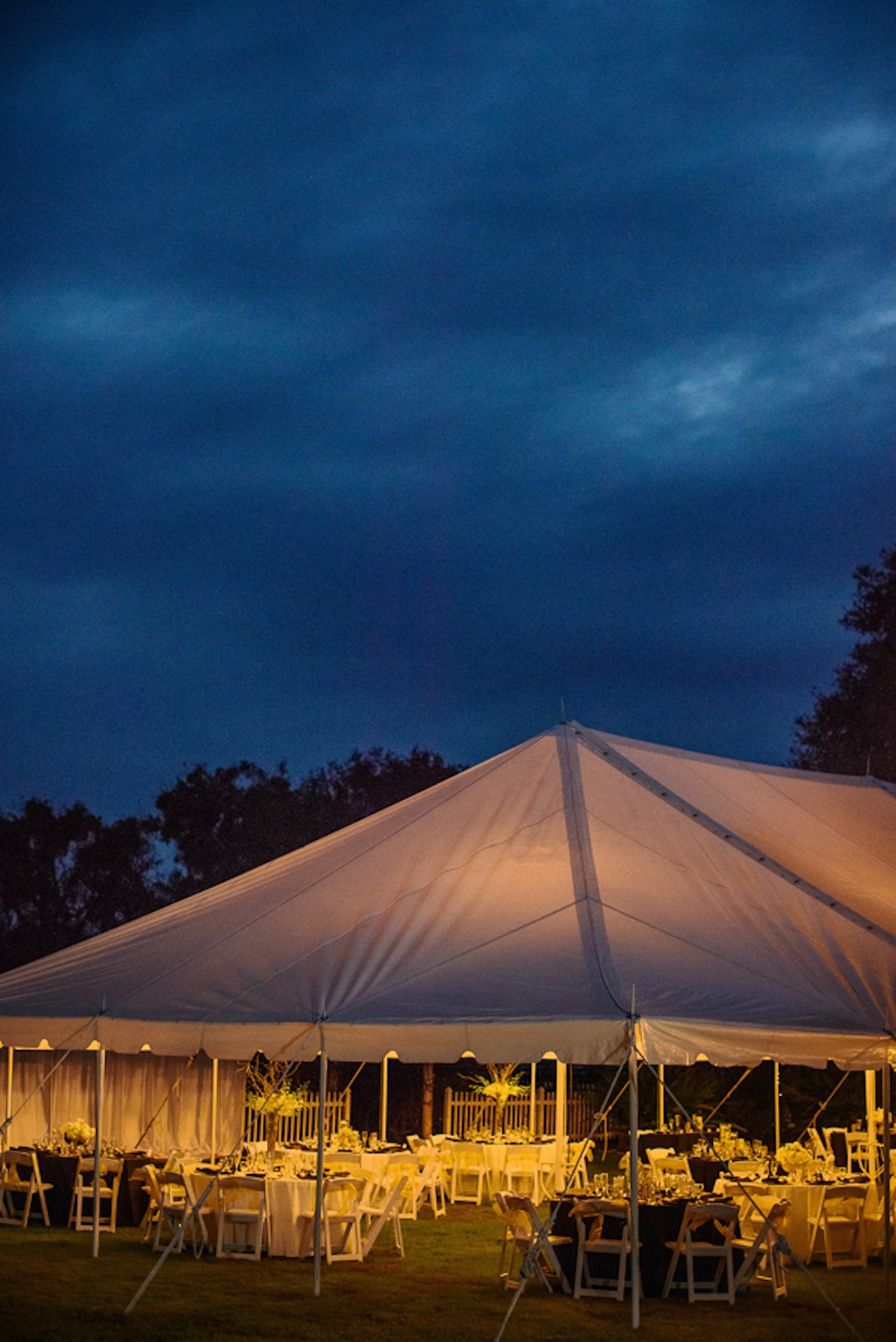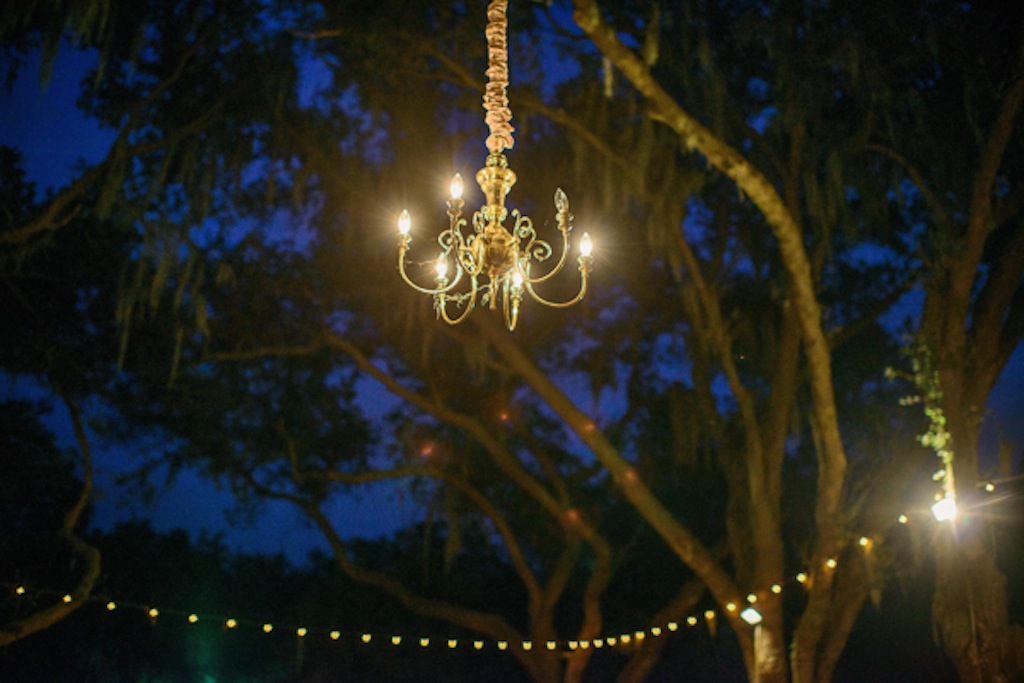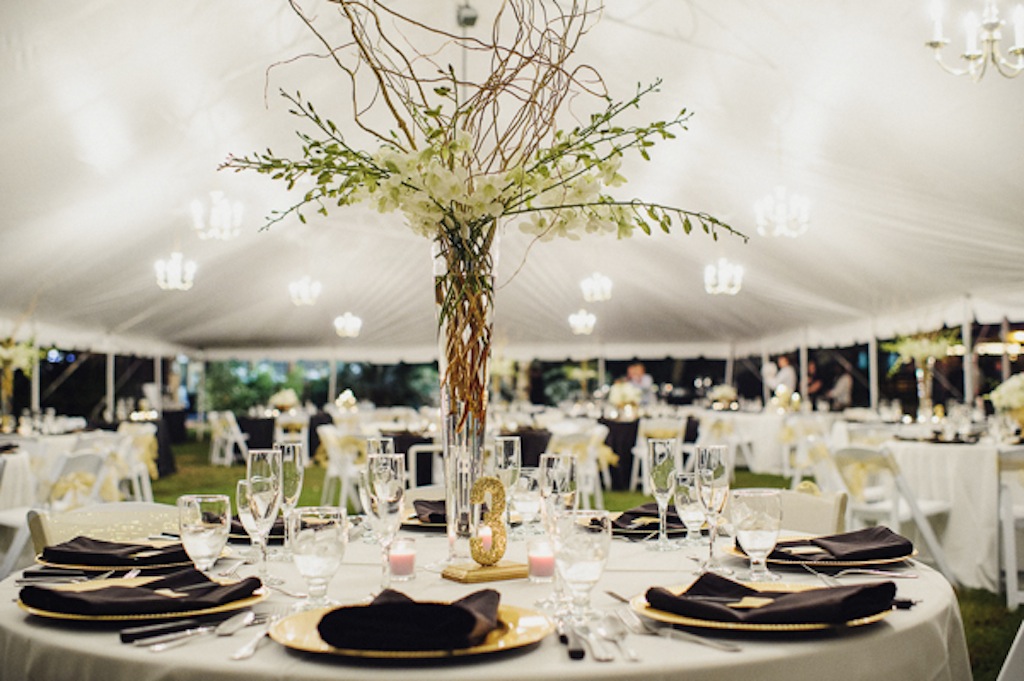 "I loved, loved, loved my wedding planner – Deana Brower [of Sassy Soiree Event Planners] and florist Taylormade Events." – The Bride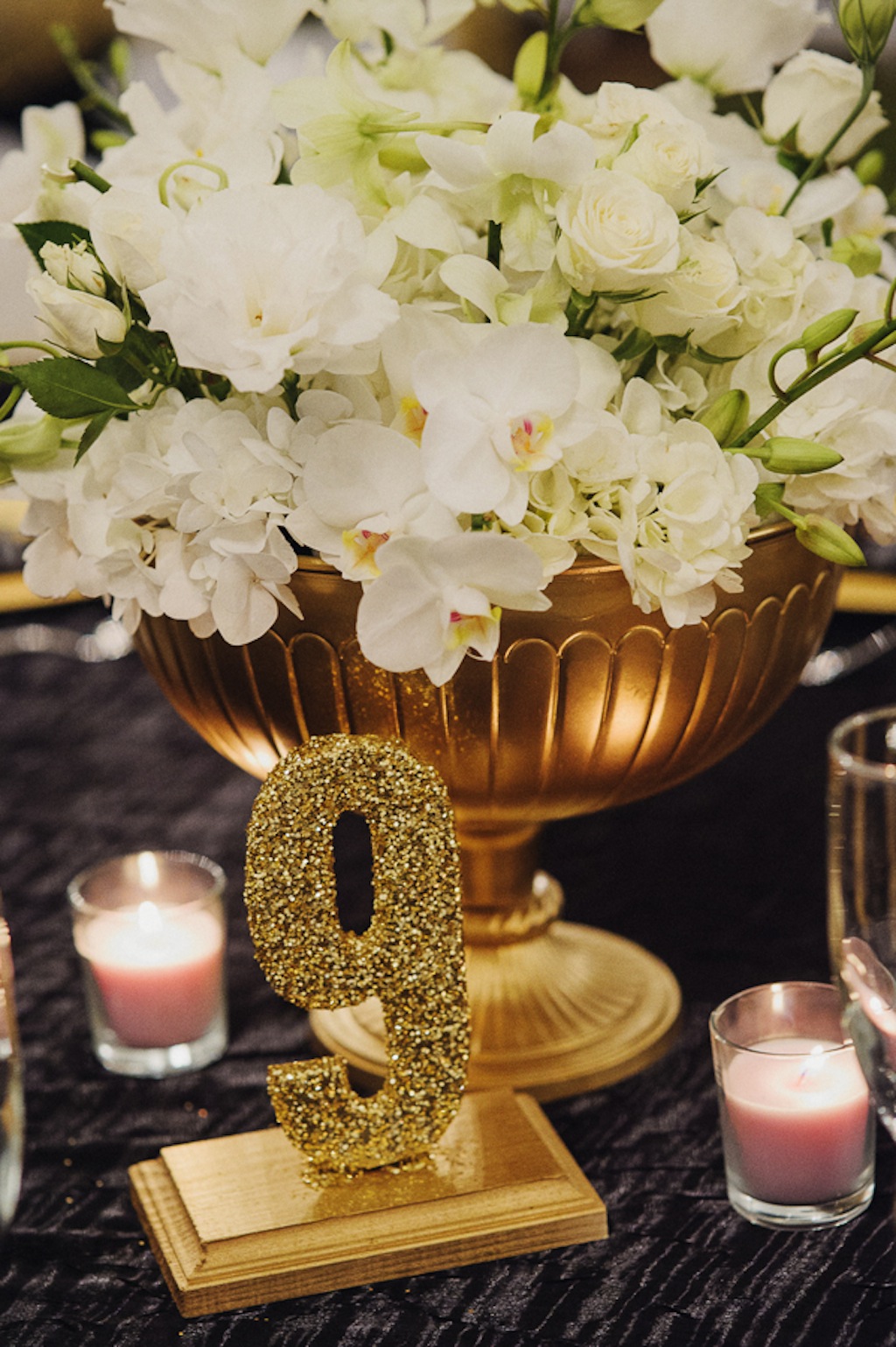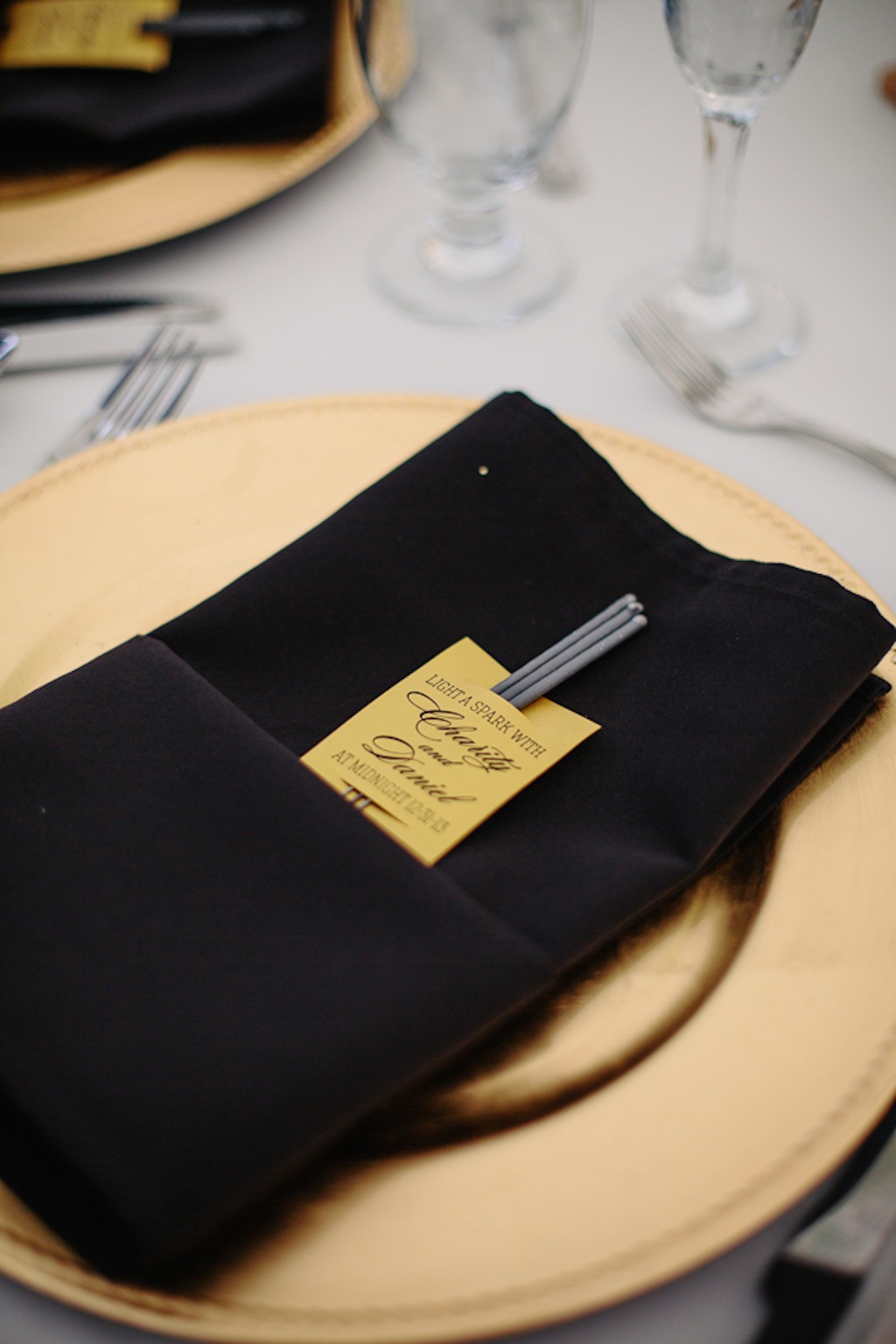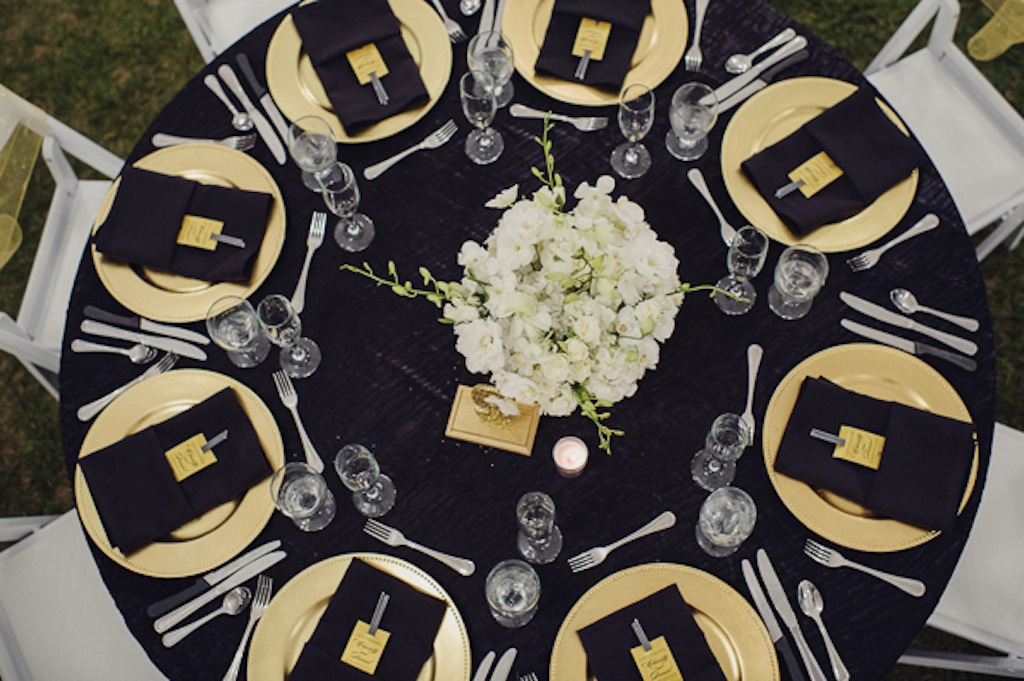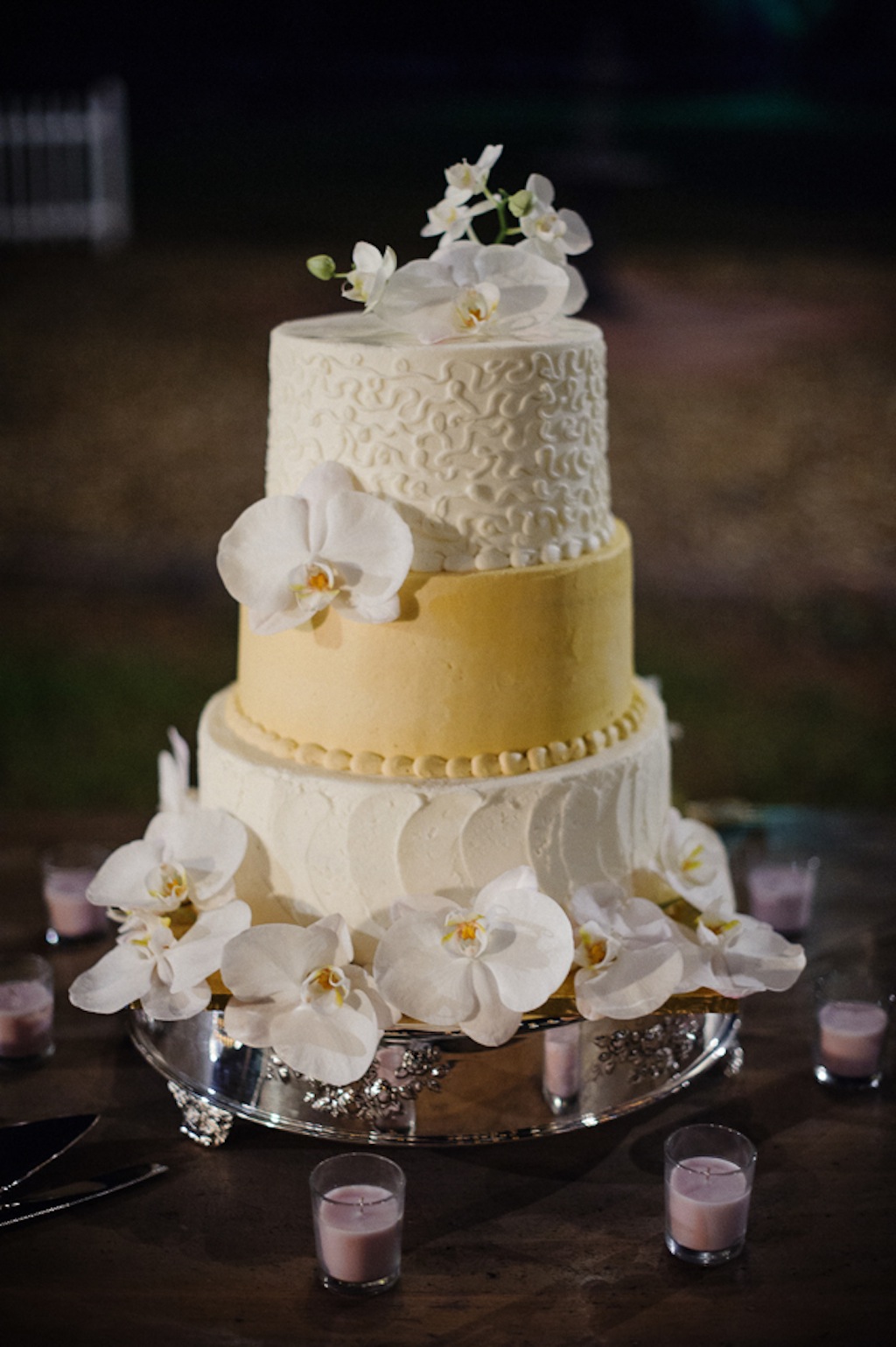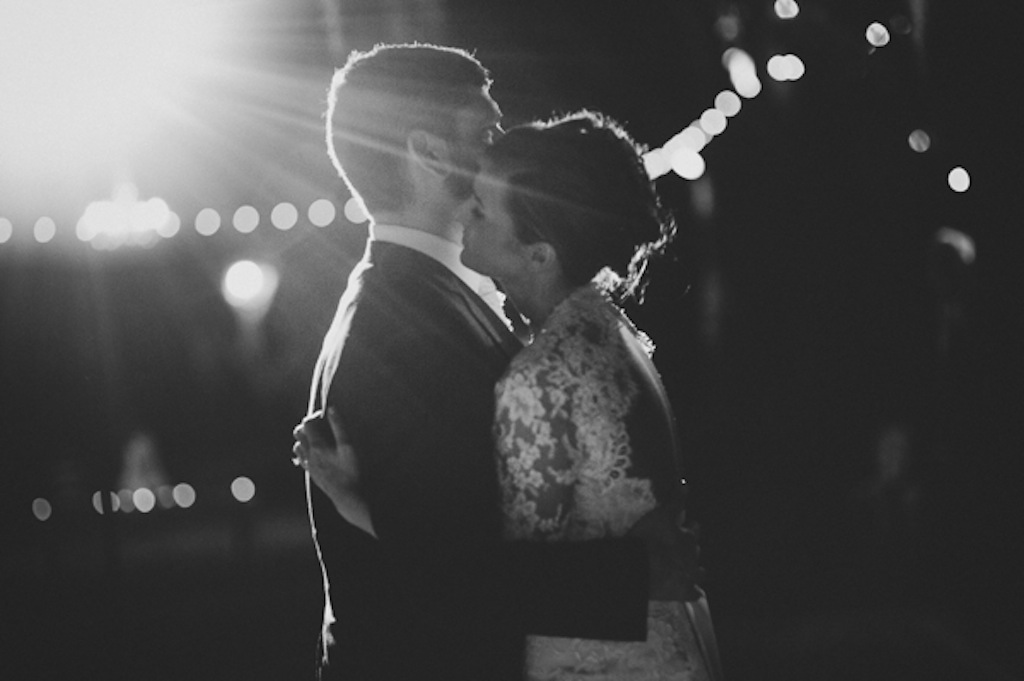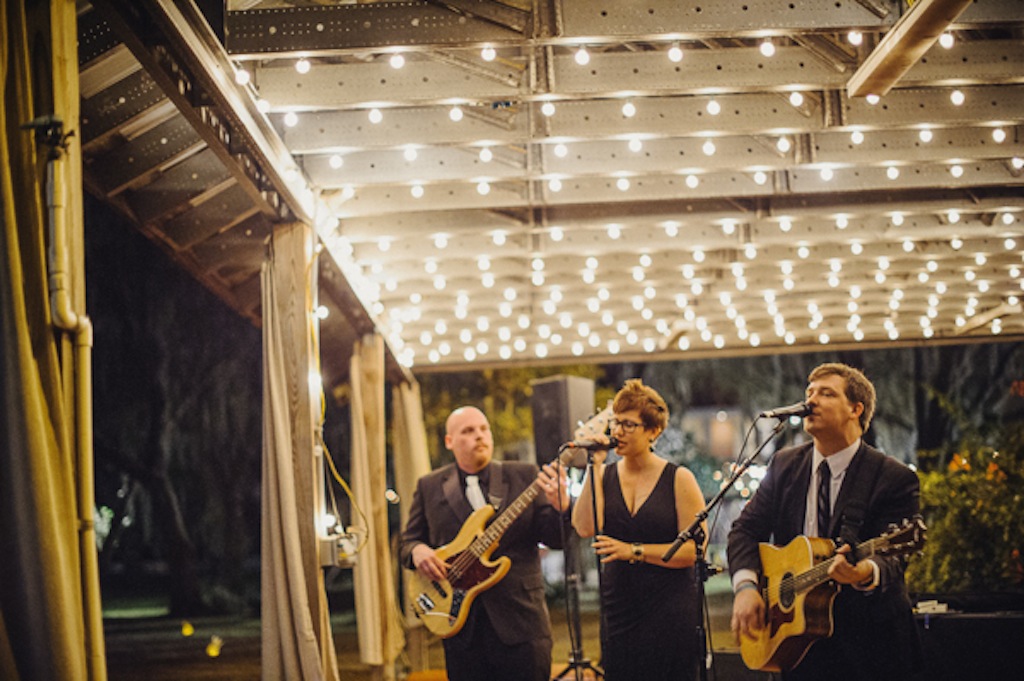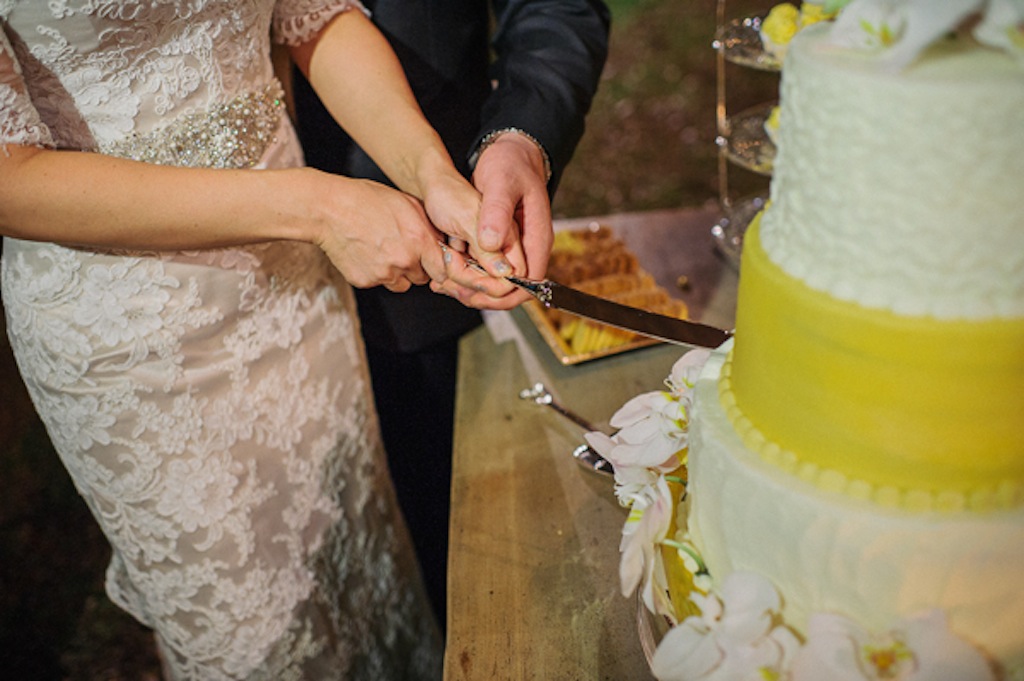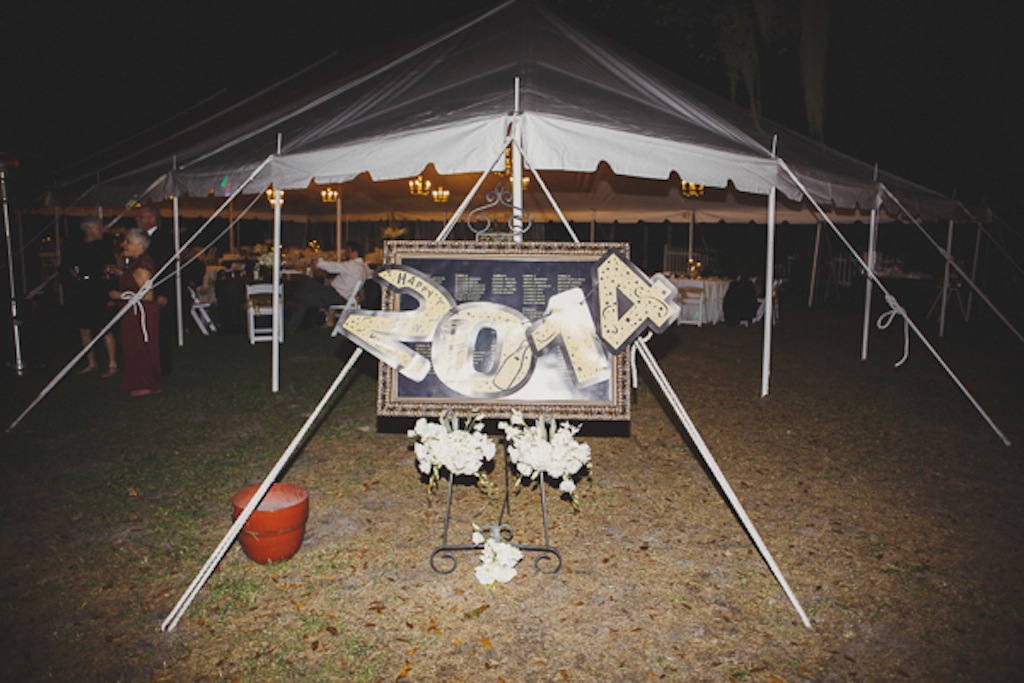 "It was unique that all these Philadelphia people wound up on a ranch in Lakeland, Fl for New Year's Eve. We ordered a lot of champagne and booze, and it was flowing because we wanted the party to be the best one ever – and it was!" – The Bride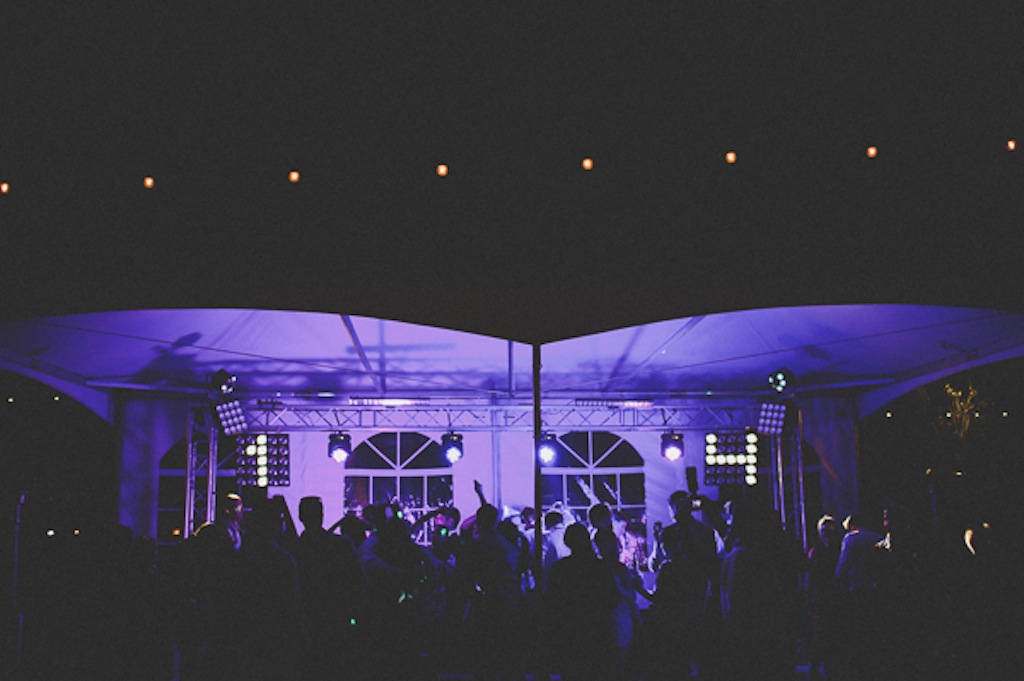 What advice would you give to other Tampa Bay Brides?
Stay true to yourself and your fiancee. It's about the two of you becoming one and sharing that time with those closest to you.
All the other stuff is cool and fun, but it's important not to lose sight of why you are there, especially these days with all the pressure to be the best/coolest/most creative, etc.
Lakeland Wedding Venue: Rocking H Ranch
Lakeland Wedding Photographer: Sunglow Photography
Lakeland Wedding Planner: Sassy Soiree Event Planners
Lakeland Wedding Florist: Taylormade Events
Lakeland Wedding Officiant: Jason Burns
Lakeland Wedding Caterer: Terrie Lobb Catering
Lakeland Wedding Cake: A Sweet Event
Lakeland Wedding Rentals: Marilyn's Linens
Lakeland Wedding Bartenders: Southside Liquors
Lakeland Wedding DJ: A Premier Entertainment – Arnoldo Offerman
Lakeland Wedding Invitations: Bella M Events
Lakeland Wedding Makeup: The Michele Renee Hair & Makeup Artist Group
Lakeland Wedding Dress: Kleinfeld Bridal (New York) – Jim Hjelm