Sometimes it's not about how you met the guy, it's just about the guy. Florida destination bride Ann met Blake after a rambunctious night on campus. "We both attended Loras College, and we met my first homecoming weekend at a house party. A mutual friend of ours got into a fight with another guy, so Blake and I just grabbed him and brought him back to his dorm. After putting him to bed, we sat on a bench outside his dorm and drank a warm Busch Light and laughed for what seemed forever. It's not a fairy tale, but I knew I would like him because he made me laugh every minute," Ann shared.
After seven years of dating, including studying abroad together in Dublin, Blake proposed where it all started, Loras's homecoming weekend.
The Midwestern couple vacationed regularly at Blake's parents' Madeira Beach condo and thought it would be fun to hold a St. Pete Beach destination wedding. While they held a traditional Catholic mass during their wedding ceremony, Ann & Blake wanted laid back and fun reception, so they chose St. Pete Beach wedding venue the Tradewinds Island Resort. "We looked for a clean, big, on the beach resort with good feelings from the staff," Ann explained. "The coordinator at the hotel was super friendly and just made us feel like anything we needed was at her feet. Plus, it was really affordable and a great room rate for our guests."
Ann and Blake incorporated their personalities throughout the St. Pete Beach wedding. To give nod to their Alma mater, the pair chose magenta for their wedding color, complete with J. Crew spiced wine bridesmaid dresses.
Since Blake is a musician, music selection was a top priority. "We love cheesy 90's shows so our wedding party walked in to the Beverly Hills 90210 theme and we walked into the Jeffersons' Moving on Up show theme," Ann said.
To make sure things ran smoothly on her big day, Ann hired "Day of" St. Pete Beach wedding planner Exquisite Events. "I was scared about the set-up and take down process. I wanted the room to look beautiful and I didnt want to bother any of my family members to help decorate. It was their vacation as well. Hiring a planner was an added expense, but it was so worth it," Ann explained.
Photography was also very important to the bride. She hired St. Pete Beach wedding photographer Reign 7 Studios. "I wanted these shots to be so memorable, and they achieved more than I could imagine."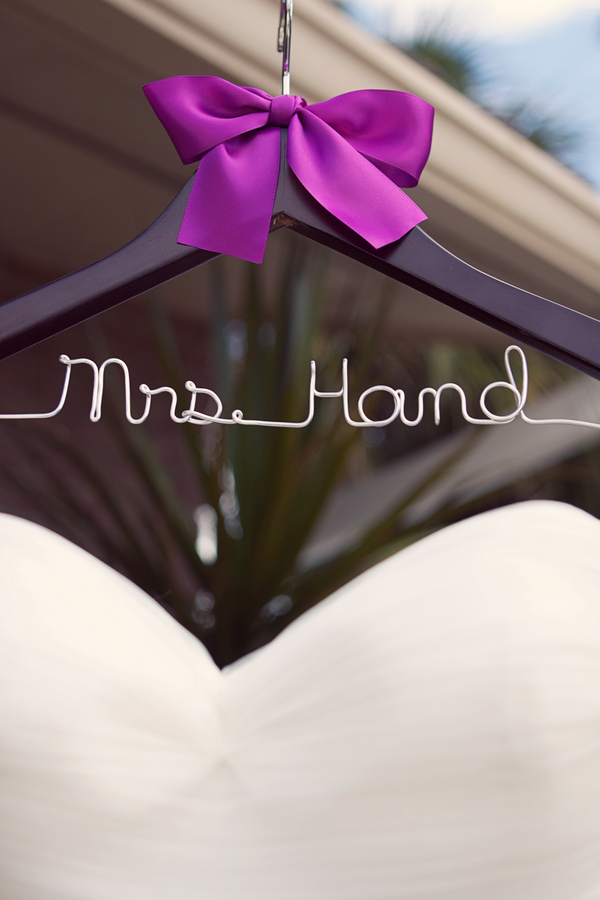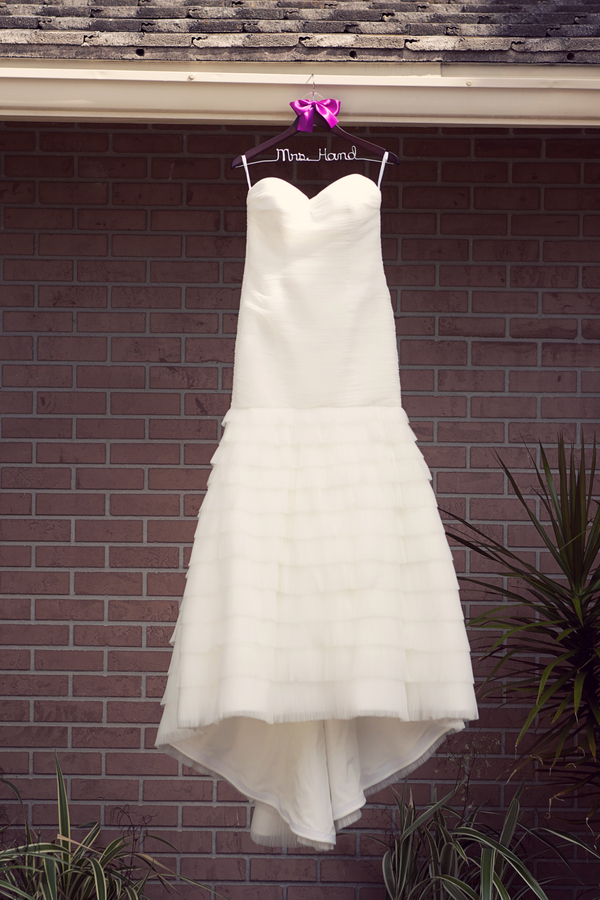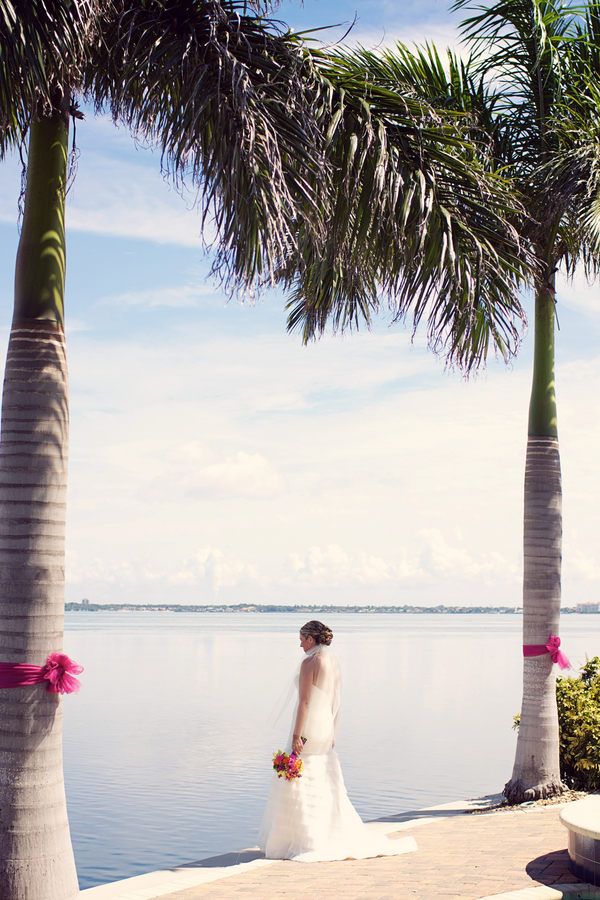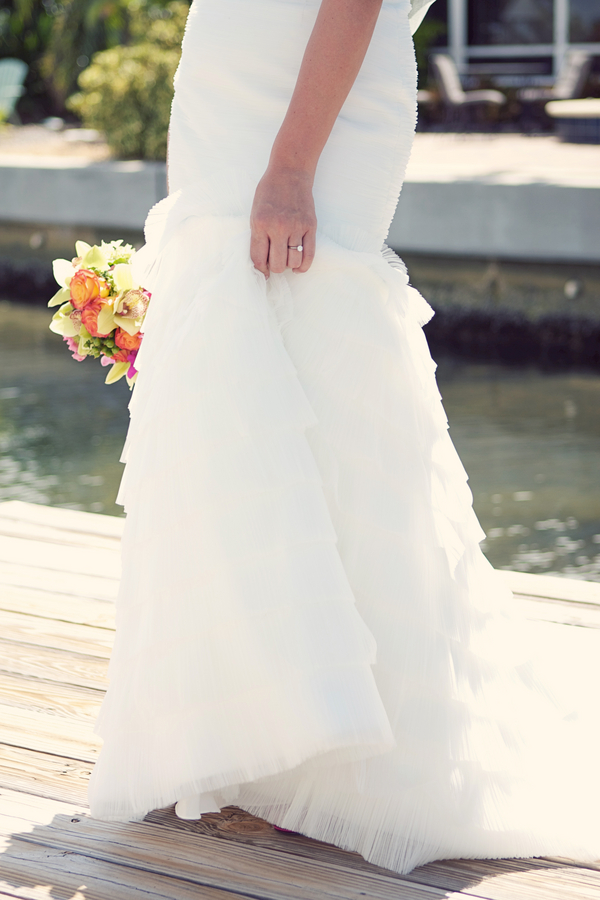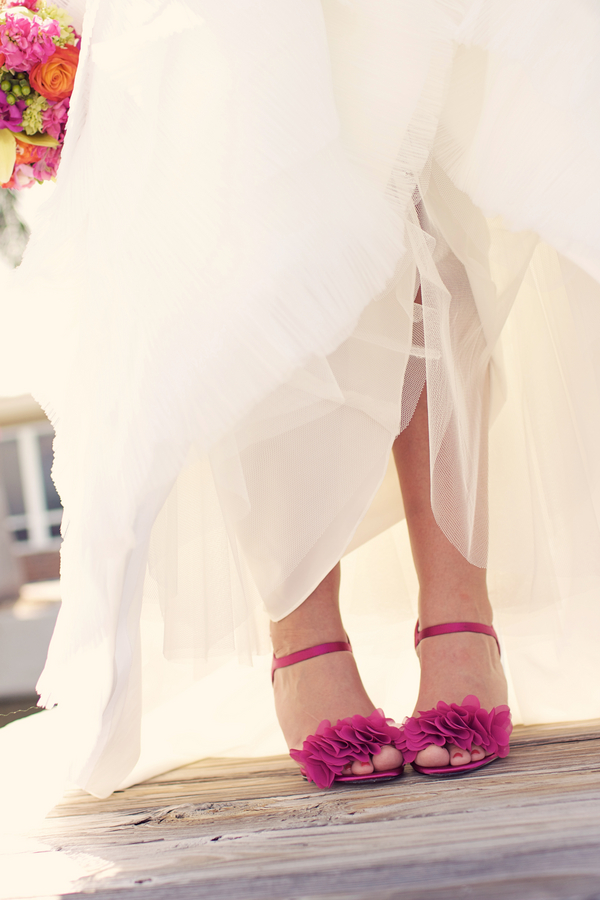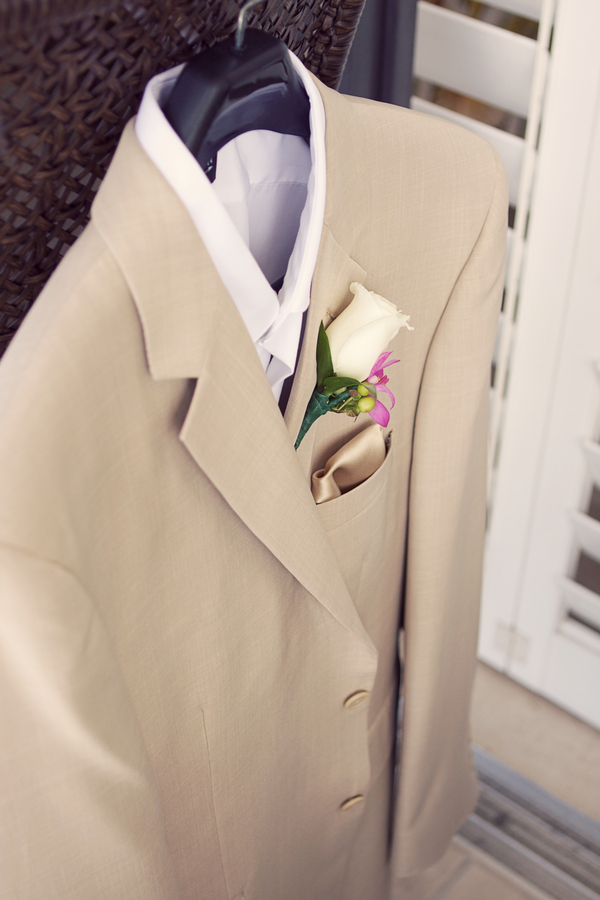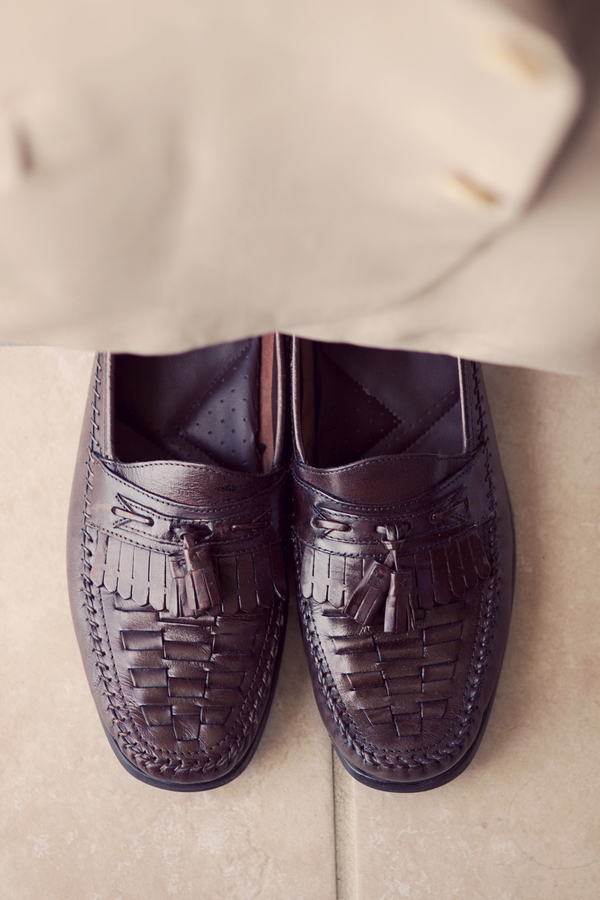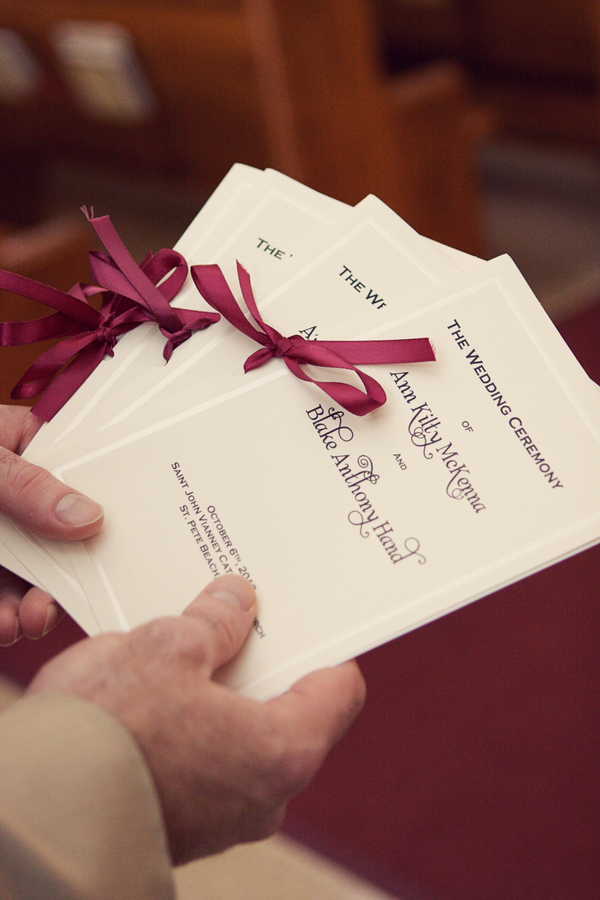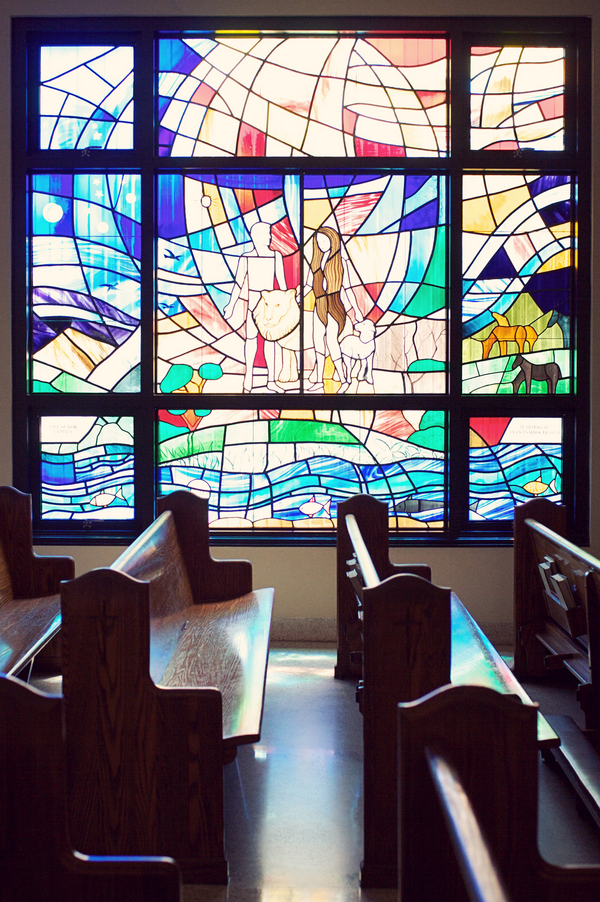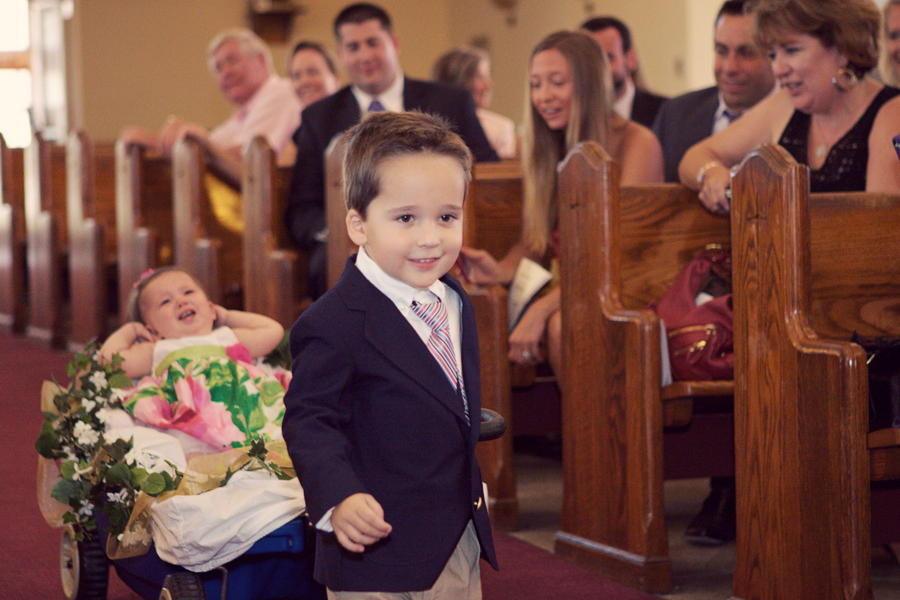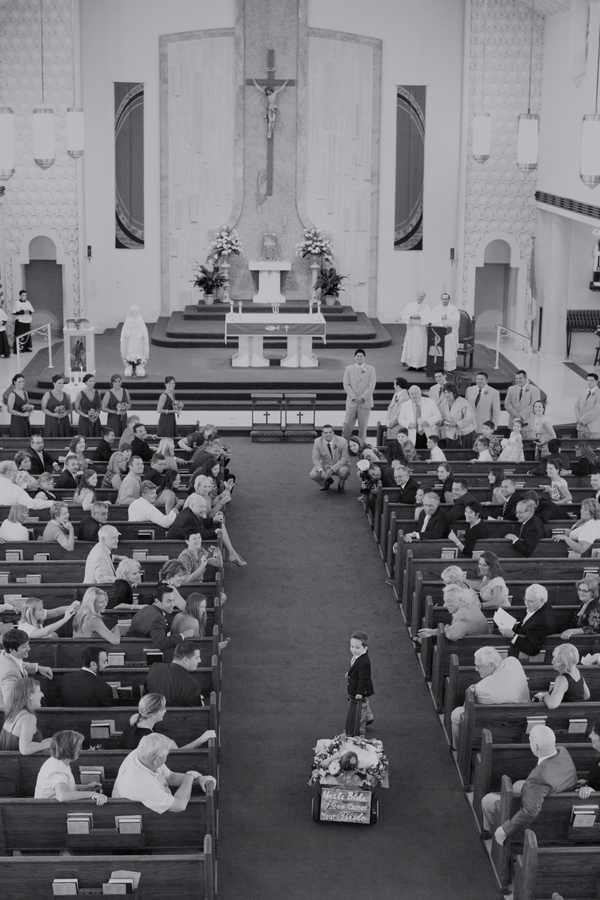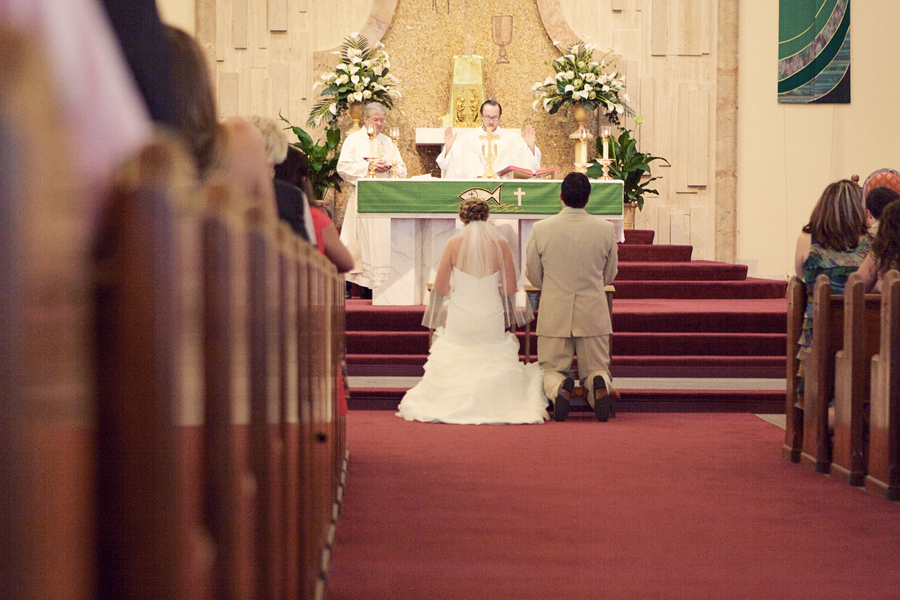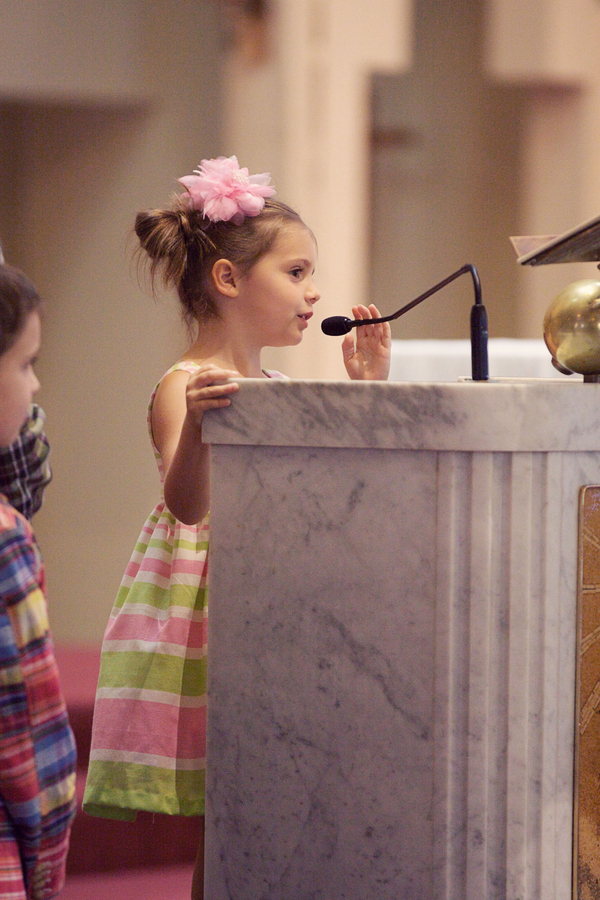 Watching our nieces and nephews do some prayers at the ceremony [was one of the most memorable moments for the bride].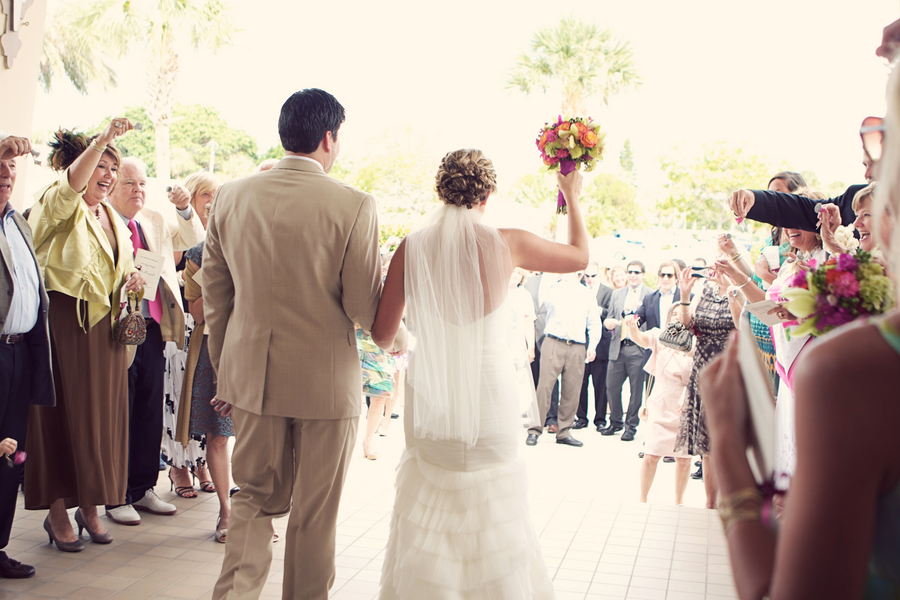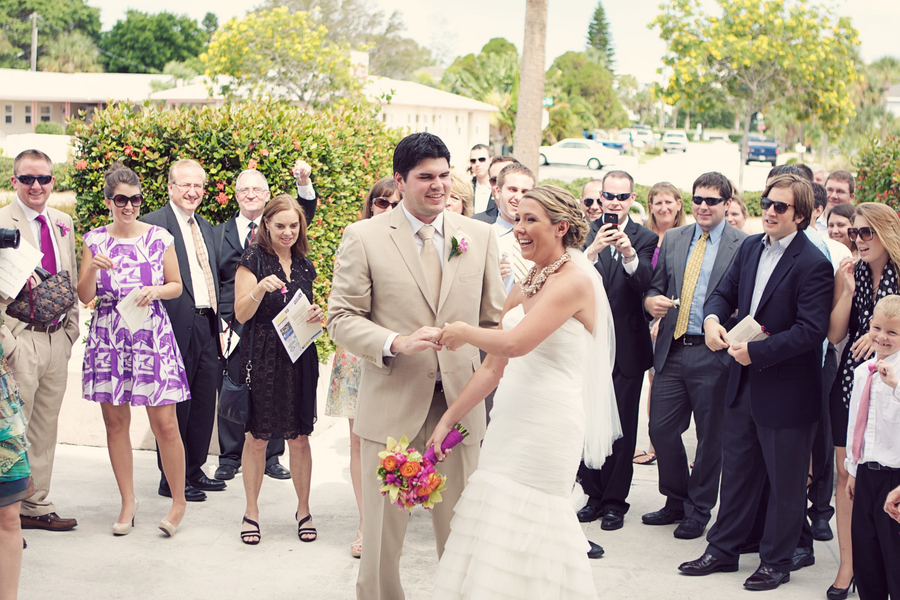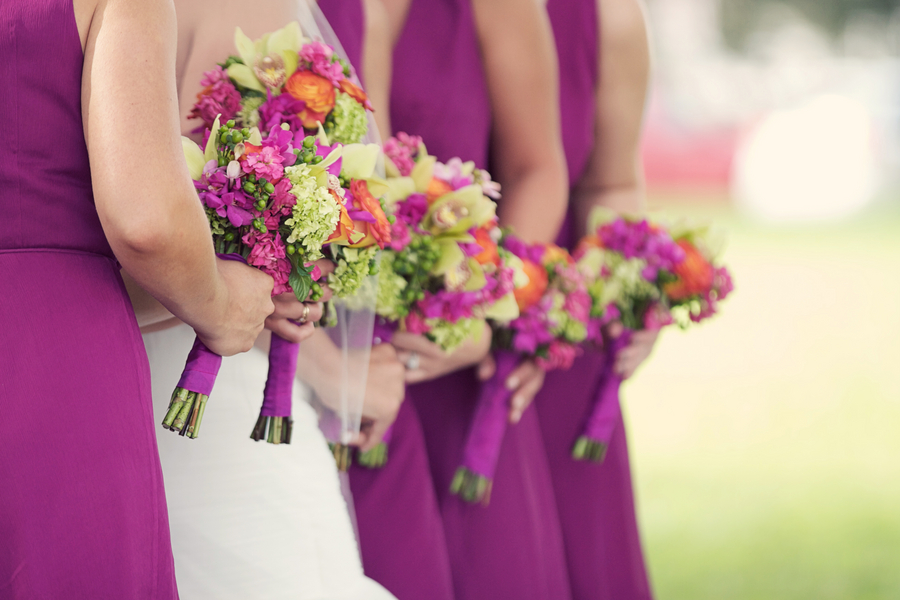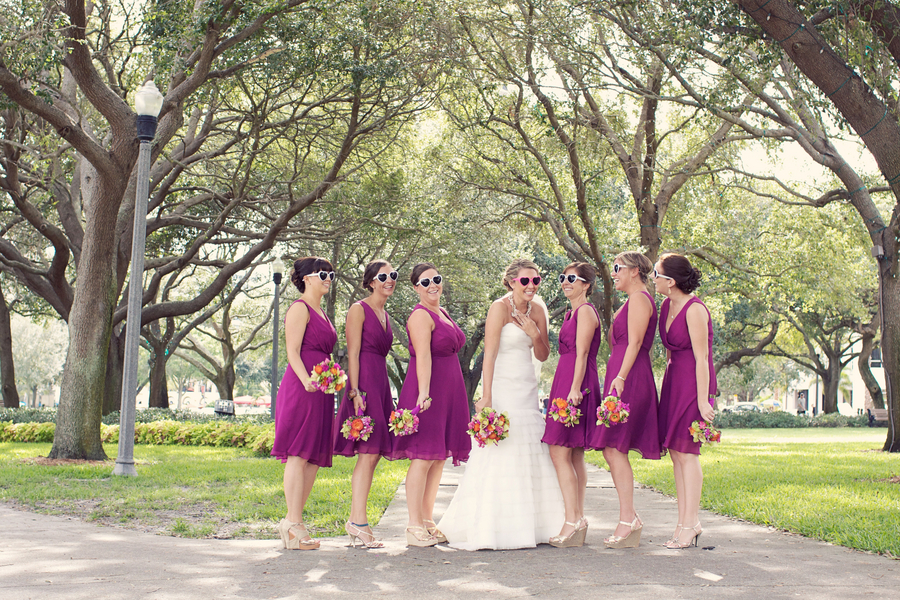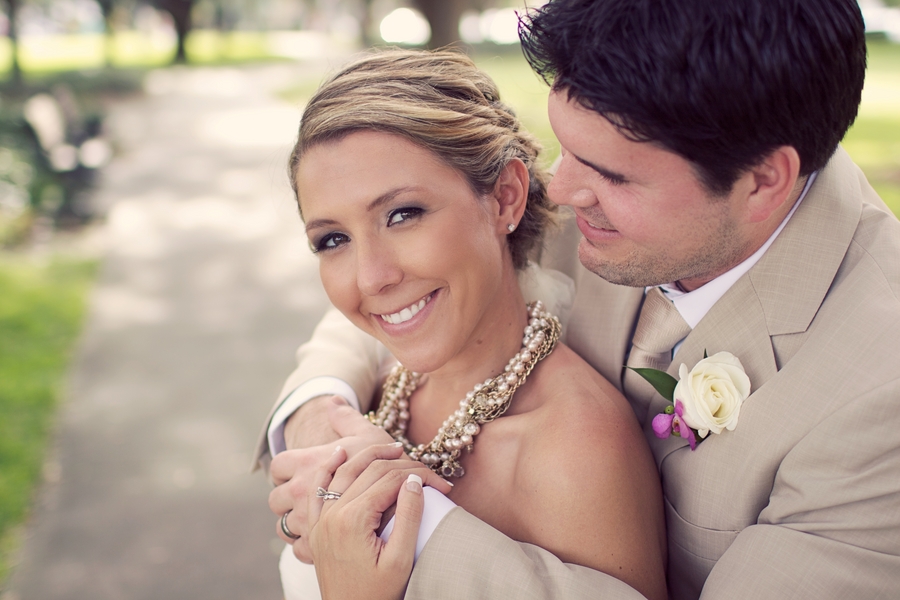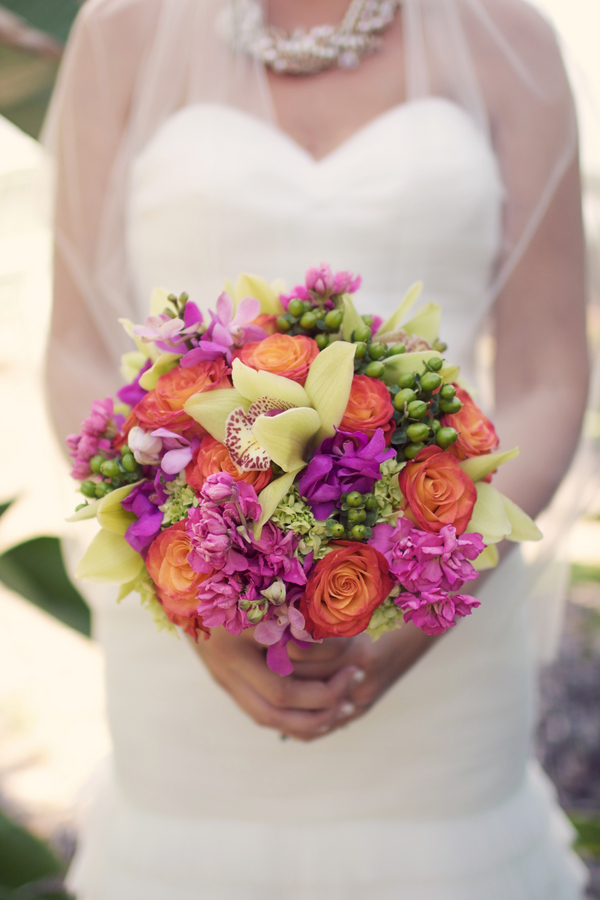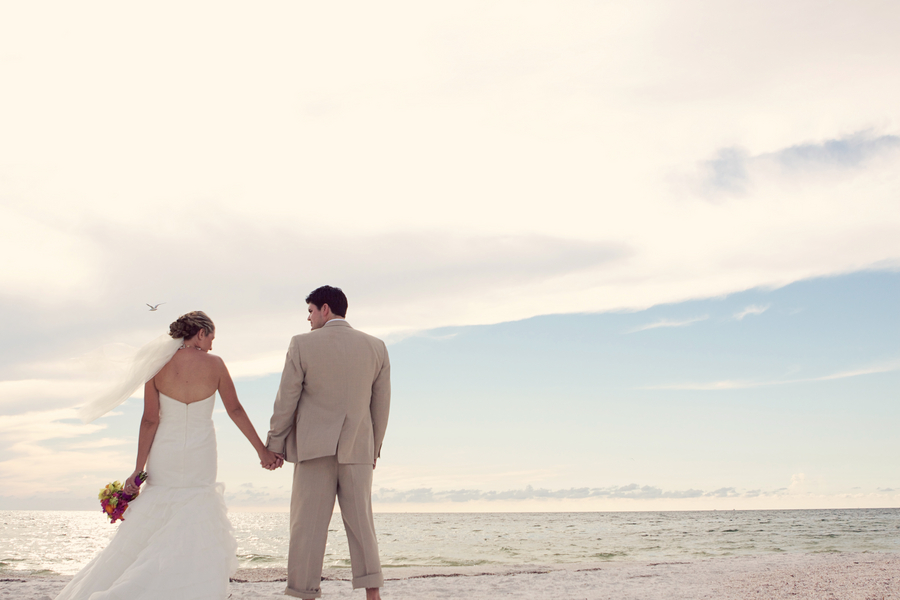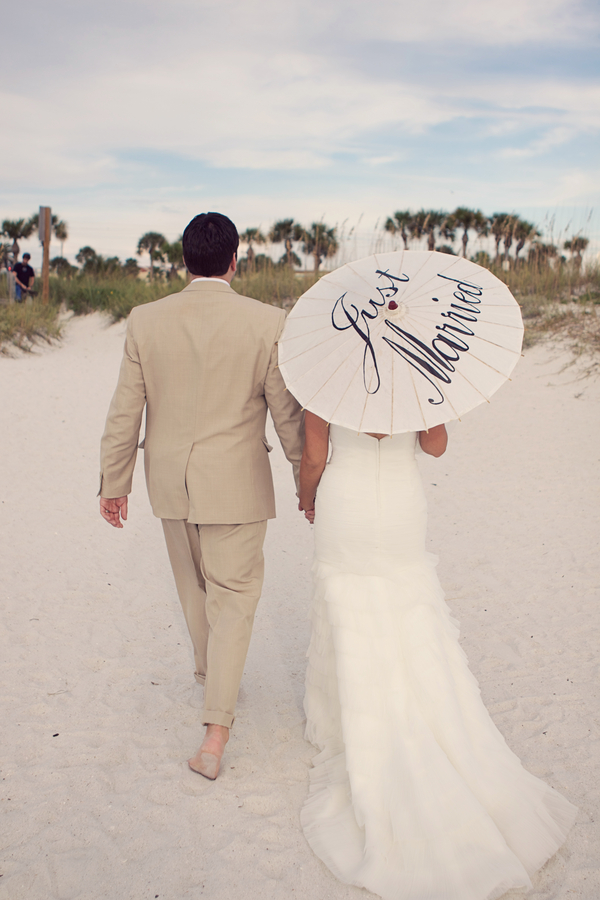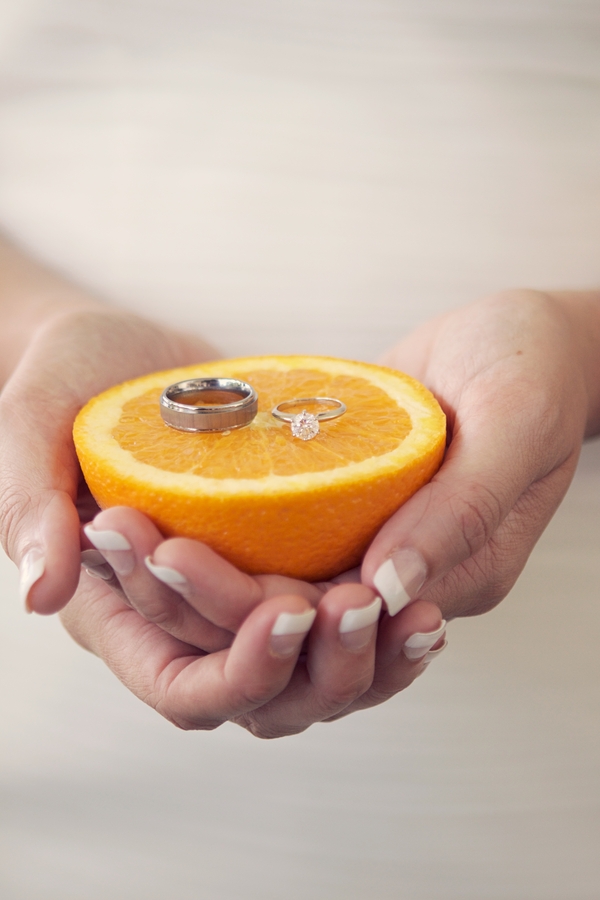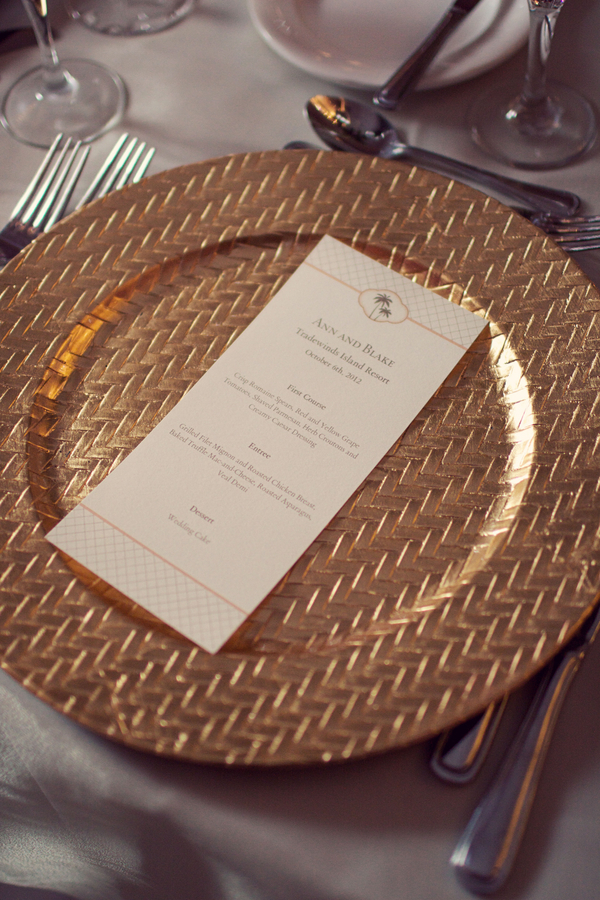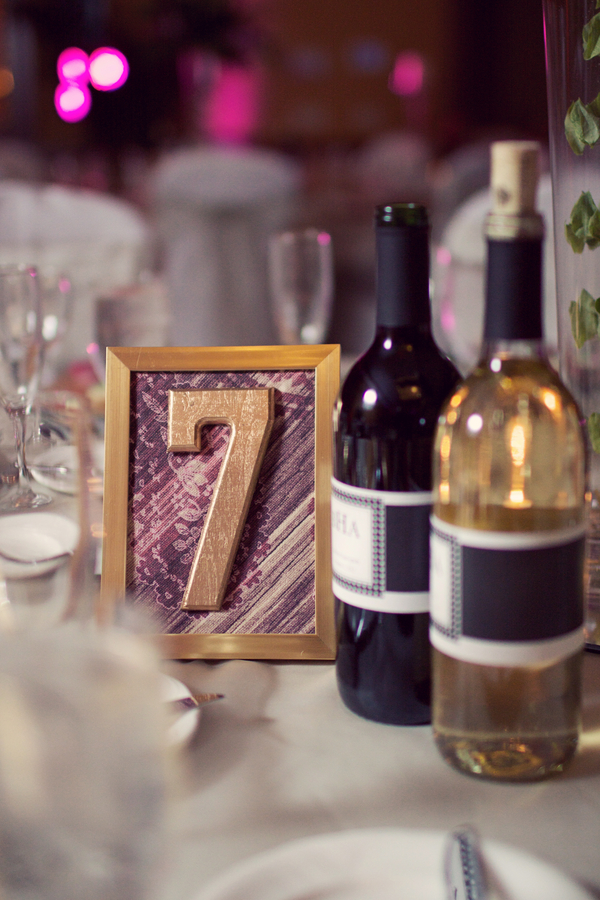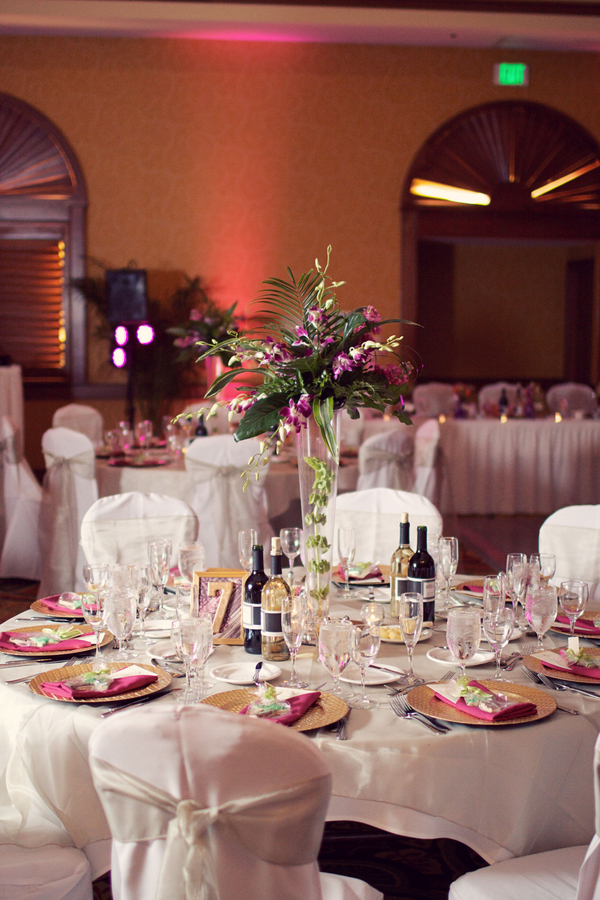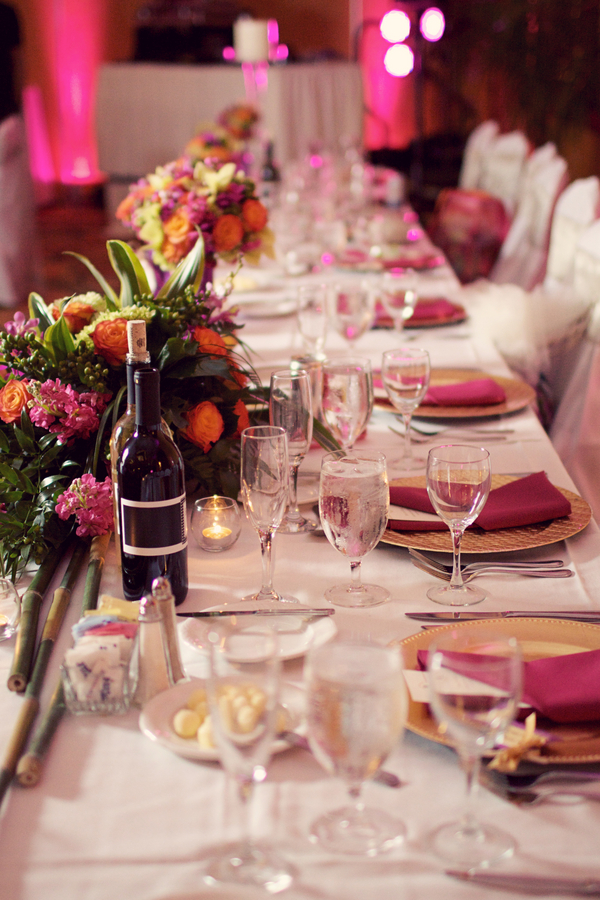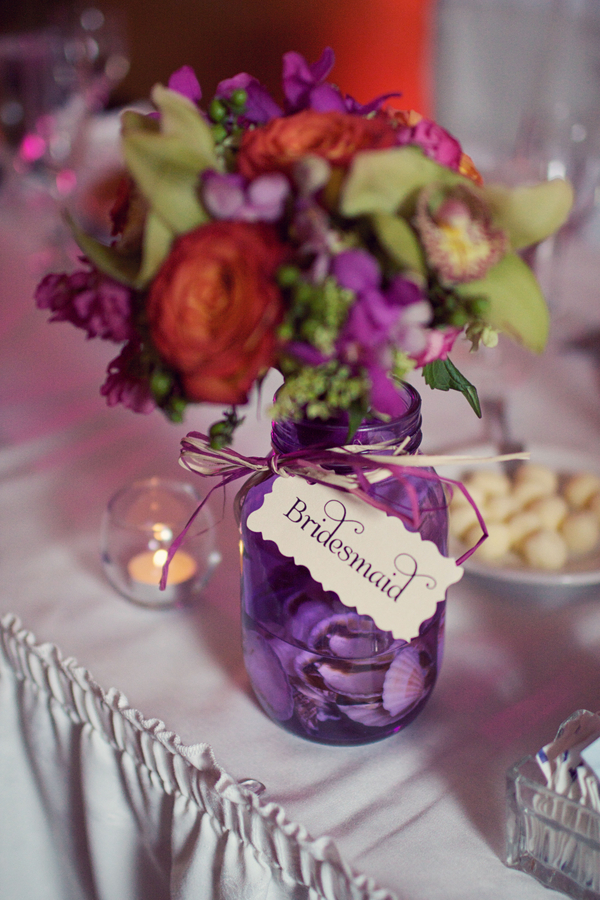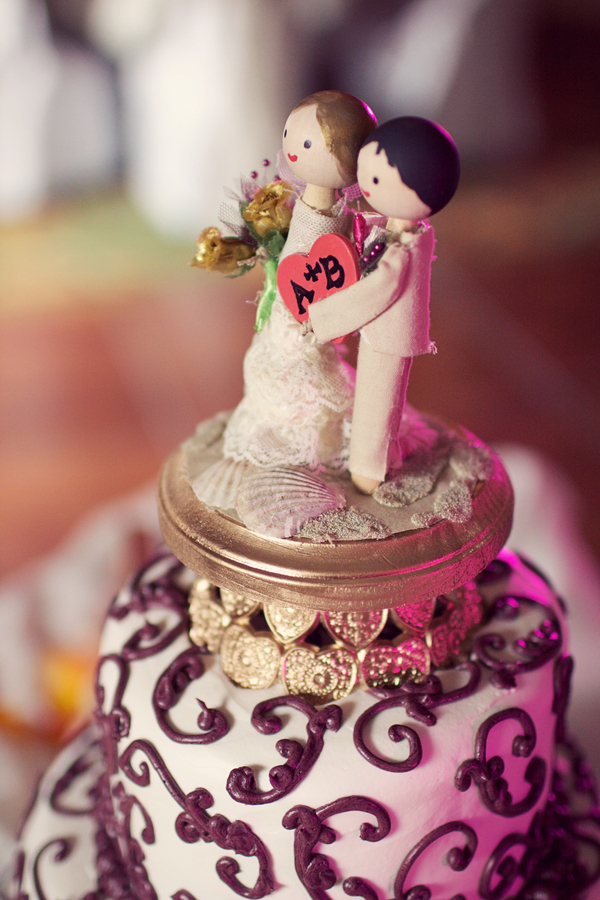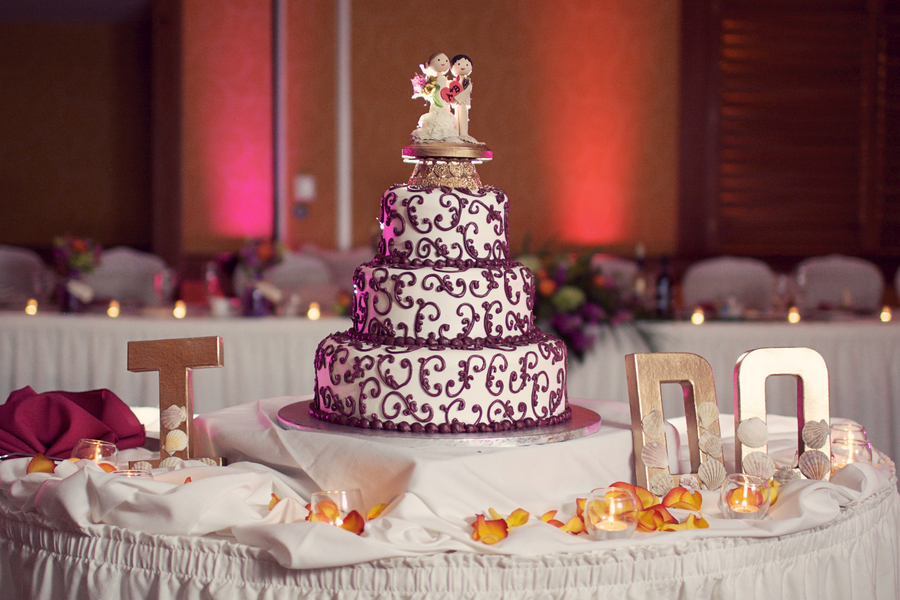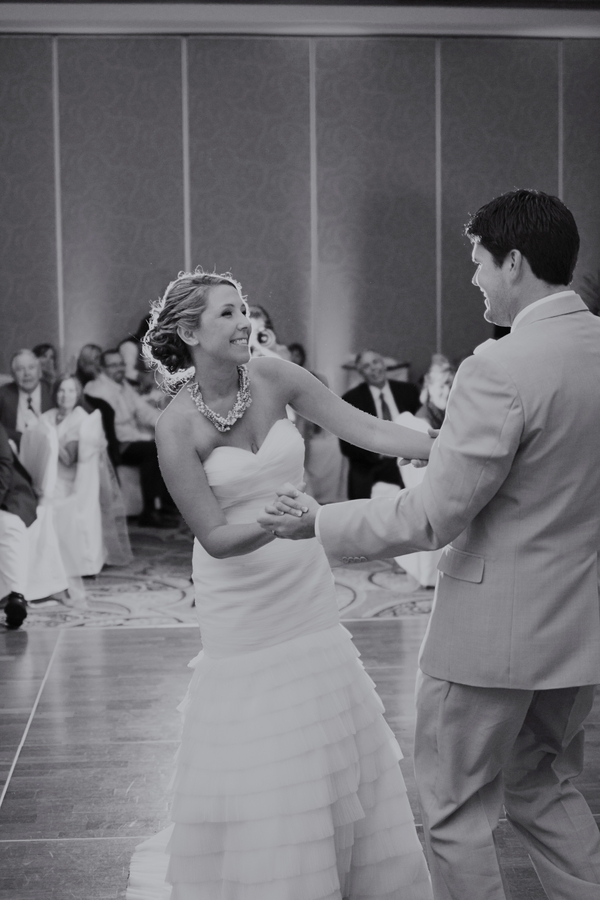 We are both really laid back and fun people, so we wanted to just have a really fun party on the beach. – The Bride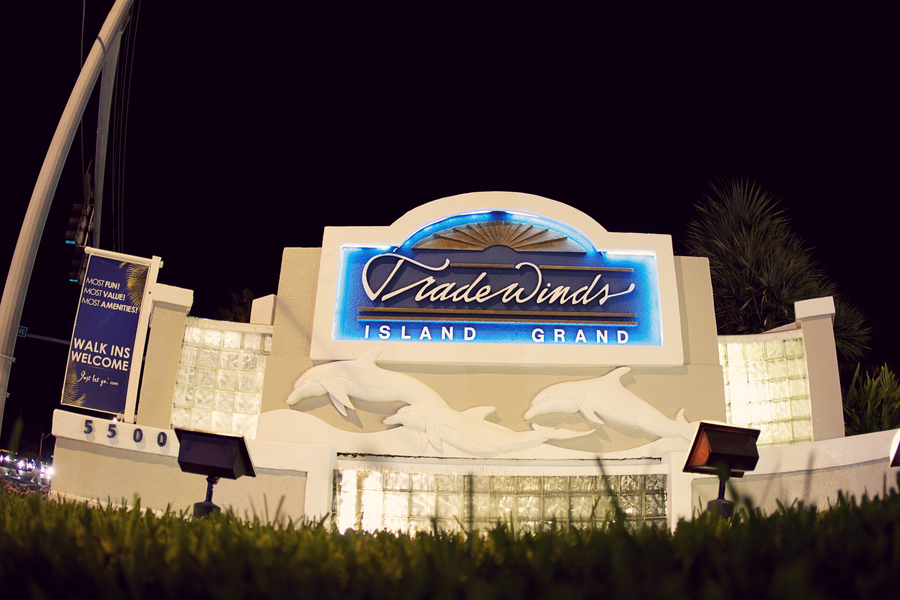 What advice would you give to other Tampa Bay Brides?
Trust your gut. If you have a soft spot for the Tampa Bay, just go with it. You will never regret it. I never did and it turned out to be perfect. Plus, you know you'll always have great sunny weather :)
St. Pete Beach Wedding Ceremony Venue: Saint John Vianney Catholic Church
St. Pete Beach Wedding Reception Venue: Tradewinds Island Resort
St. Pete Beach Wedding Planner: Exquisite Events
St. Pete Beach Wedding Photographer: Reign 7 Studios
St. Pete Beach Wedding Florist: Rose Garden Flowers and Gifts, Inc.
St. Pete Beach Wedding Linen Rentals: Connie Duglin Linens
St. Pete Beach Wedding Photo Booth: FabUlous Photo Booth
St. Pete Beach Wedding Cake: Publix
St. Pete Beach Wedding DJ & Uplighting: Expert Productions
St. Pete Beach Wedding Hair & Makeup: The Michele Renee Hair & Makeup Artist Group
We are proud to have Exquisite Events as a Marry Me Tampa Bay sponsor!