Tampa Bay Wedding Hair and Makeup Trends
You've bought your dream dress and hired an amazing Tampa Bay wedding photographer, so now it's up to you to look your best. Don't skimp on letting a "friend" do your hair and makeup. We've all seen ourselves after a night out, is that really how you want to look in your cherished wedding photos?
A professional wedding hair and makeup artist not only ensures your face doesn't melt in the Florida heat, they also can give you guidance on what looks best for your skin tone, while keeping your overall look in mind. Utilize their expertise!
Whether you go for a bold lip or dramatic eyeliner, discover what our Tampa Bay wedding beauty experts have shared as the hottest 2016 trends in bridal beauty.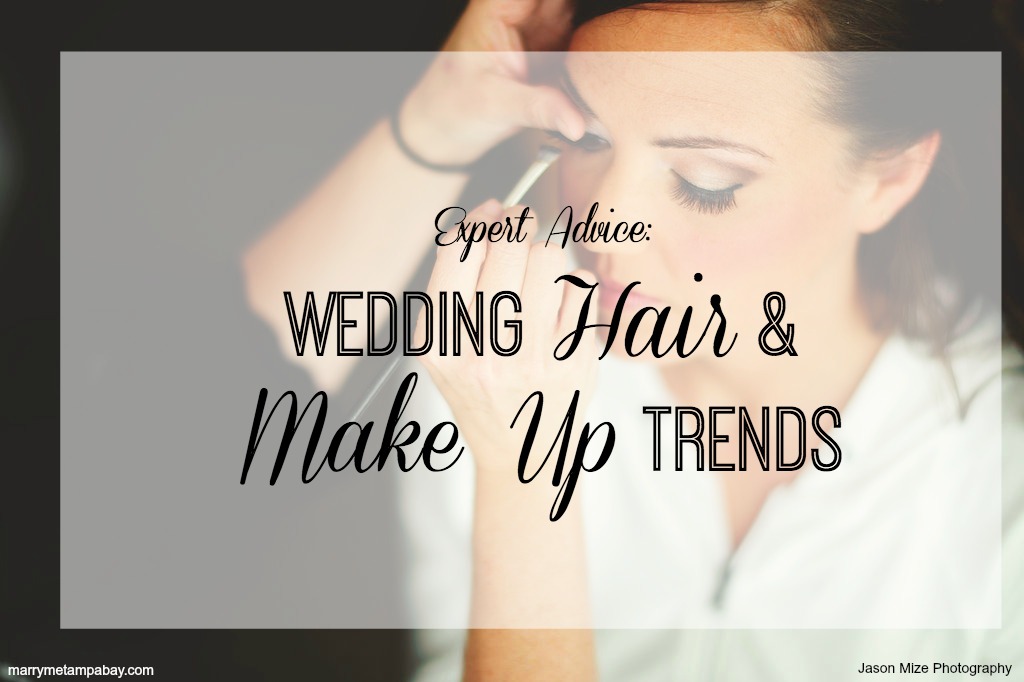 Texture is In
Long, soft waves are a popular request right now. Brides seem to be feeling more comfortable choosing loose, almost undone up-do's. They are wanting the look of their hair being down but still pinned in place. This look has been complemented by earthy toned smokey eyes and dewy skin. –Lasting Luxe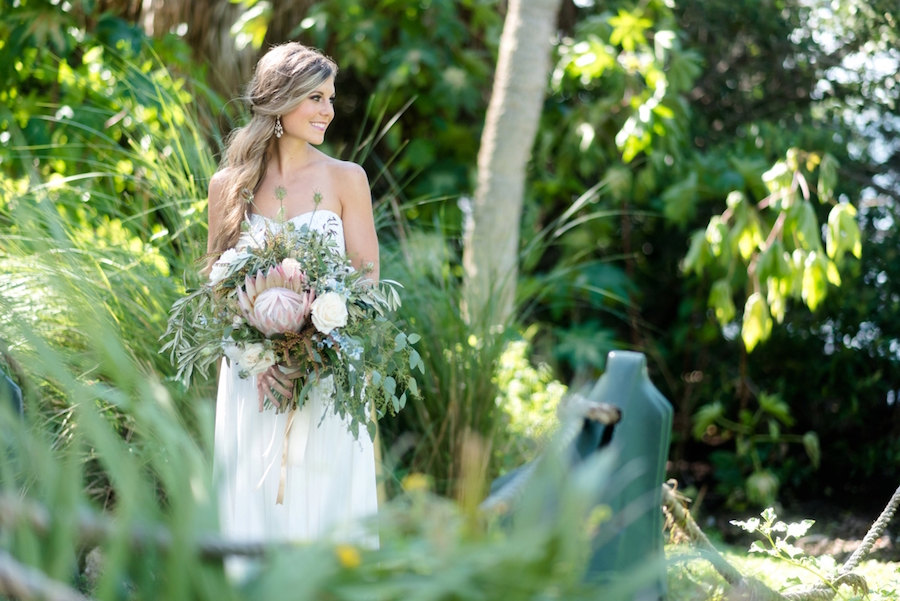 Caroline & Evan Photography | Hair and Makeup by Lasting Luxe
Elegant Updos
My favorite 2016 trend is an asymmetrical side bun. The most important angle for pictures is the front! Why create a beautiful bun in the back of your head when in most of the pictures you will not see it? An asymmetrical bun or side pony will create a beautiful frame for your features and softens many face shapes. – Michele Renee The Studio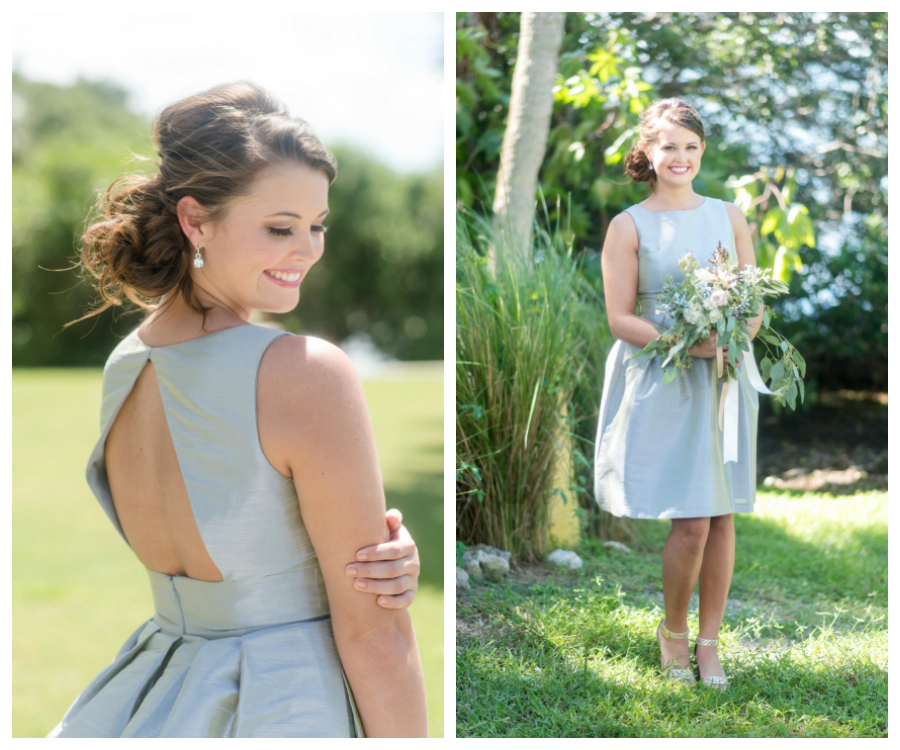 Caroline & Evan Photography | Hair and Makeup by Lasting Luxe
Braids are Back
Just when I thought braids were out of style, fishtails, inside out braids (aka corn row) and twists braids have made a grand appearance. Even Kim Kardashian is rocking the inside out braid now! Braids can look rustic and also romantic depending on the way your hair is styled. They also look great in all hair types! Pro tip: Want a bigger braid? Just add braiding hair, a cost effective alternative to extensions. –Michele Renee The Studio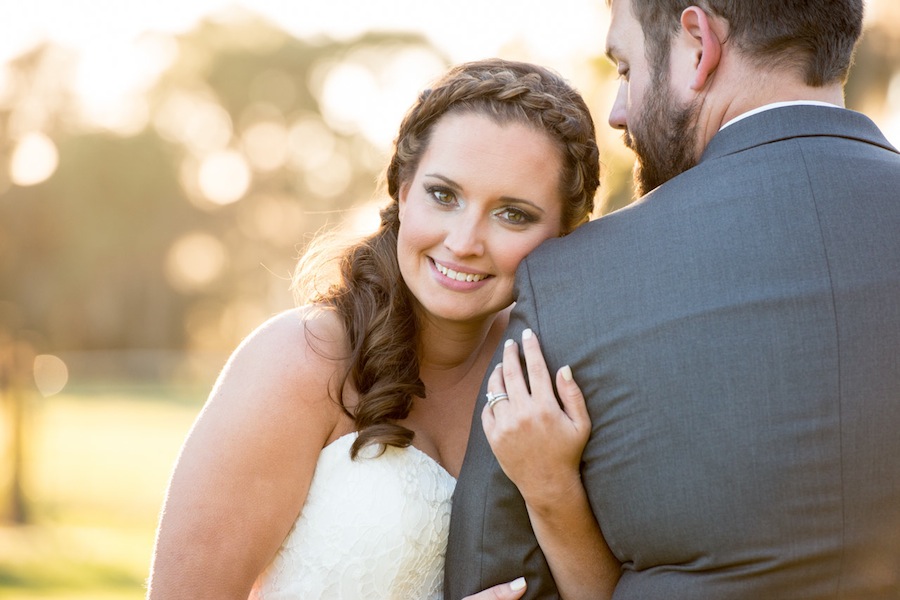 Classic Beauty Choices
Classic cat eyes whether subtle or dramatic, brides are adding this signature touch to their makeup looks for the big day along with a pop of lip color. Going into spring we are seeing a lot of pink and coral lips. Sleek, modern chignons polish off this look as-well. – Lasting Luxe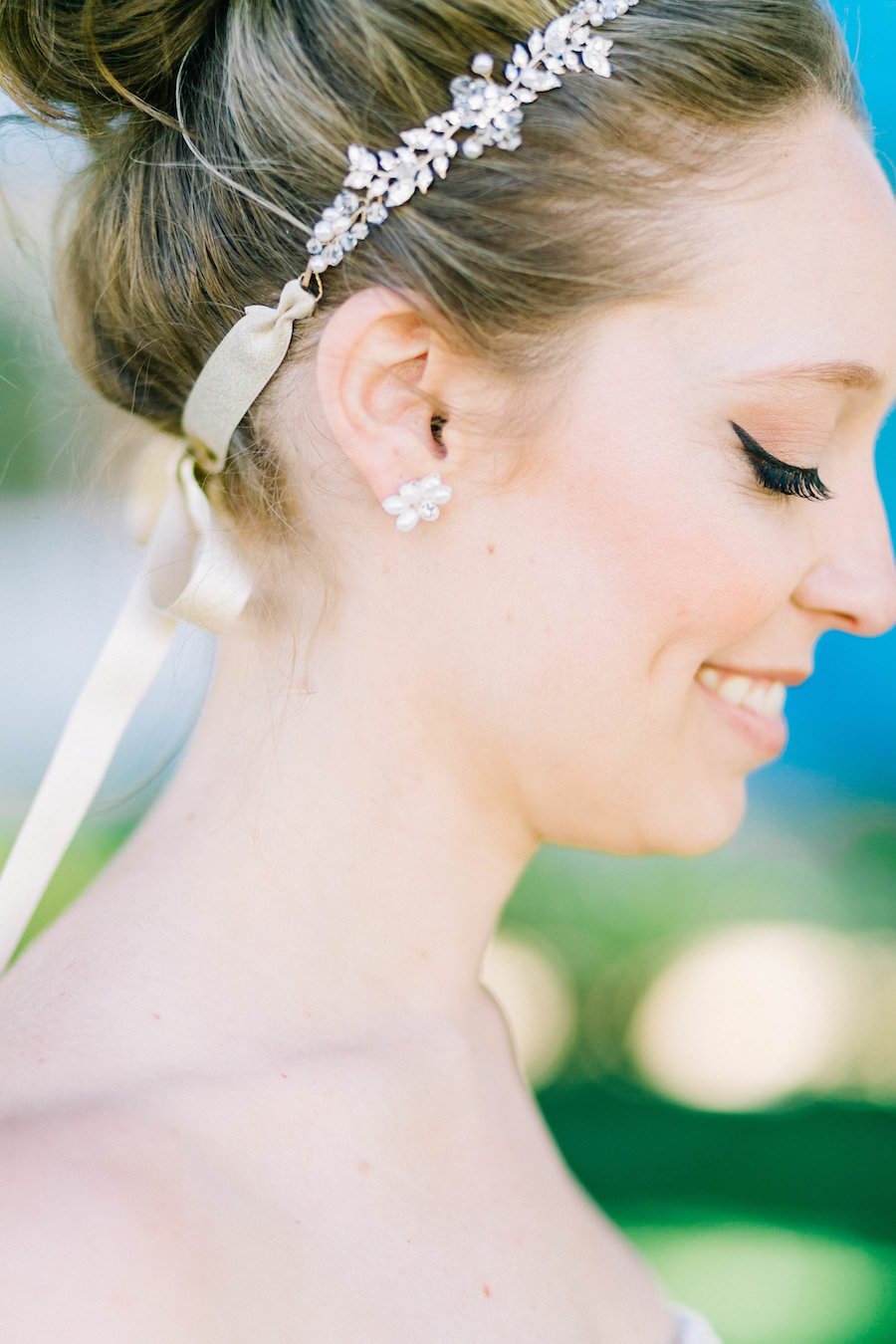 Catherine Ann Photography | Hair and Makeup by Lasting Luxe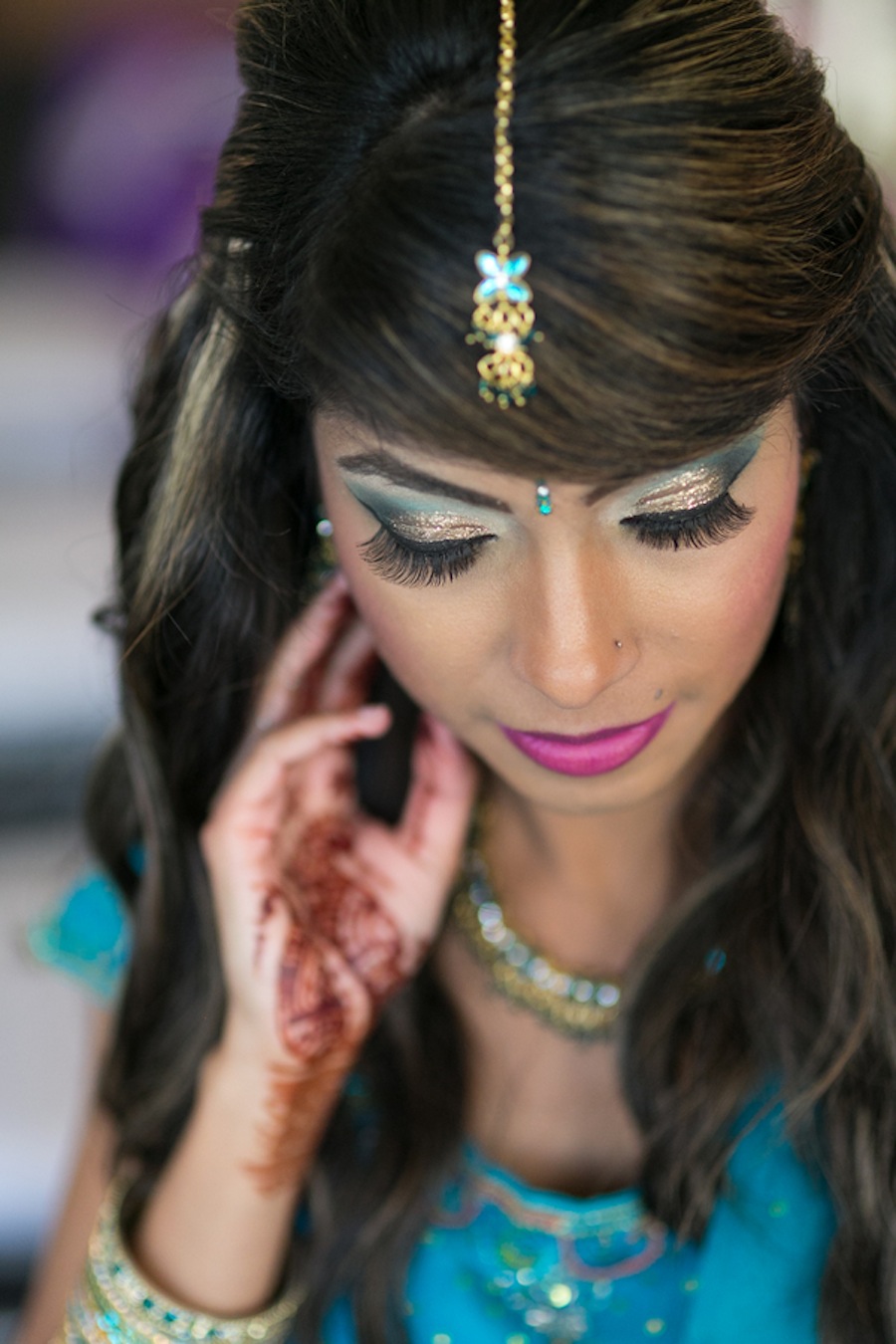 Roohi Photography | Hair and Makeup by Michele Renee The Studio
Hair, Hair Everywhere
Hair extensions can create length, volume and even highlights! With technology today, there are all types of colors of hair extensions at every price point. They are perfect for a bride who just cut her hair the week before her proposal. (Actually, common knowledge if you want your boyfriend to propose cut your hair and give it a week!) Hair extensions are also excellent for brides who have finer hair and want to wear their hair down with full curls. Michele Renee The Studio