When Carrie and Ryan responded to our Facebook request to be models for our styled wedding shoot at the Hyatt Regency Clearwater Beach, the bride-to-be had no idea that a day of modeling would turn into an actual proposal.
"We had a couple of jokesters in our families say that we should just do it for real instead of pretend, and it sounded like a good idea, so that's what we did," the groom-to-be shared.
Although the styled shoot, which included a mock proposal had been planned, Ryan's decision to actually propose happened very quickly. The groom-to-be had to rush order the engagement ring, which arrived the morning of the proposal.
"Waiting on the ring to come in that morning was hectic," Ryan explained. "Carrie actually passed the FedEx truck on the way out of the apartment, so that was pretty funny."
With the help of Clearwater Beach wedding planner Special Moments Event Planning, Ryan orchestrated a romantic rooftop proposal at the Hyatt Regency Clearwater Beach, captured by cinematographer Hatfield Productions.
"I love the beach and the ocean, so being on a rooftop seeing the ocean is more than perfect," Carrie beamed. "Ryan was shaking and saying really sweet words, and I started to get nervous," Carrie explained. "Then I asked if it was real, and he showed me the ring I always wanted. He did amazing!"
The pair, who recently moved to the Tampa Bay area from Louisville, Kentucky, began dating over five years ago after meeting in college.
"We met at homecoming senior year," Ryan reminisced. "She was on the softball team, and I was on the baseball team. We both ran into each other, and the rest is history."
Following their actual engagement, Carrie and Ryan went through the emotions of a real wedding day with an outdoor mock ceremony on the Hyatt's Sky Terrace, located 16 floors above Clearwater Beach, followed by sunset photos by Clearwater Beach wedding photographer Djamel Photography.
The bride-to-be had two outfit changes throughout the day, a blush beaded dress from Bella Bridesmaid and illusion open back wedding dress from The Bride Tampa, with hair and makeup by Michele Renee The Studio. The groom-to-be looked dapper in a black tux from Sacino's Formalwear.
The pair were whisked away to hotel's Caladesi room, which was adorned with elegant draping and furniture by Gabro Event Services, tiffany blue linens from Connie Duglin, centerpieces by Braun's Fine Flowers, menu cards by Tampa Calligraphy and a white and silver cake by A Piece of Cake.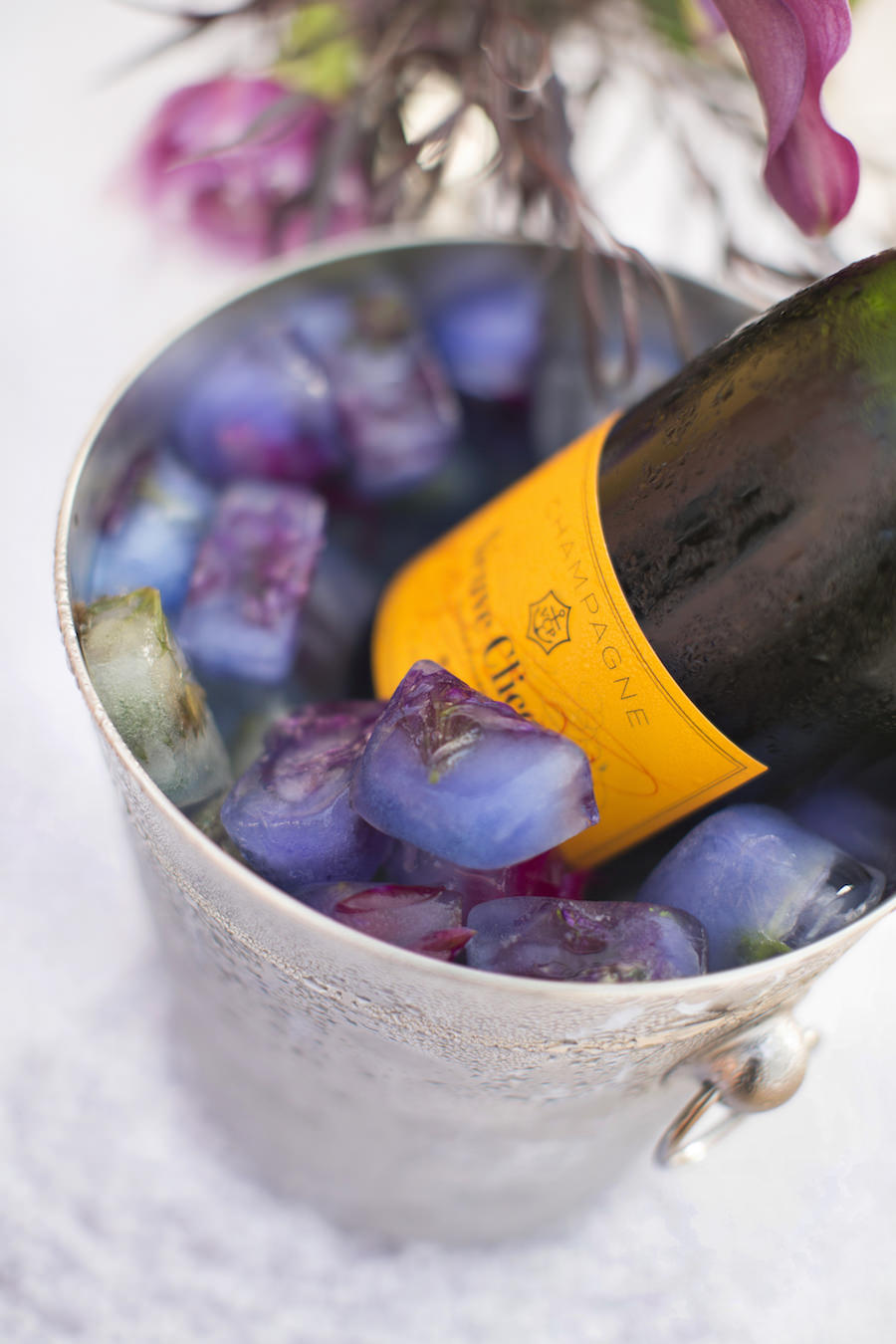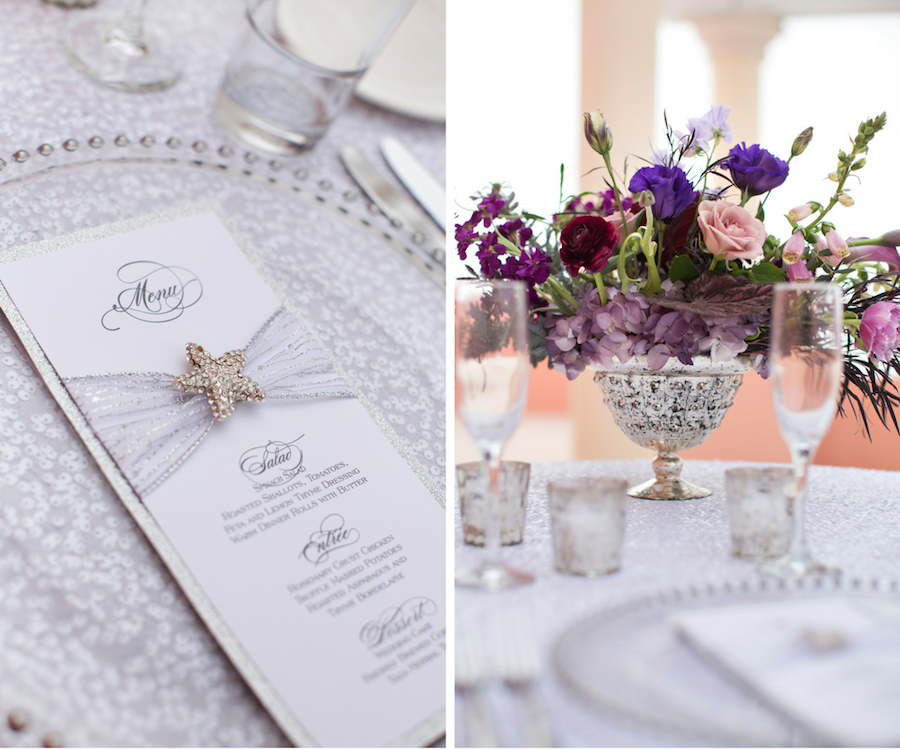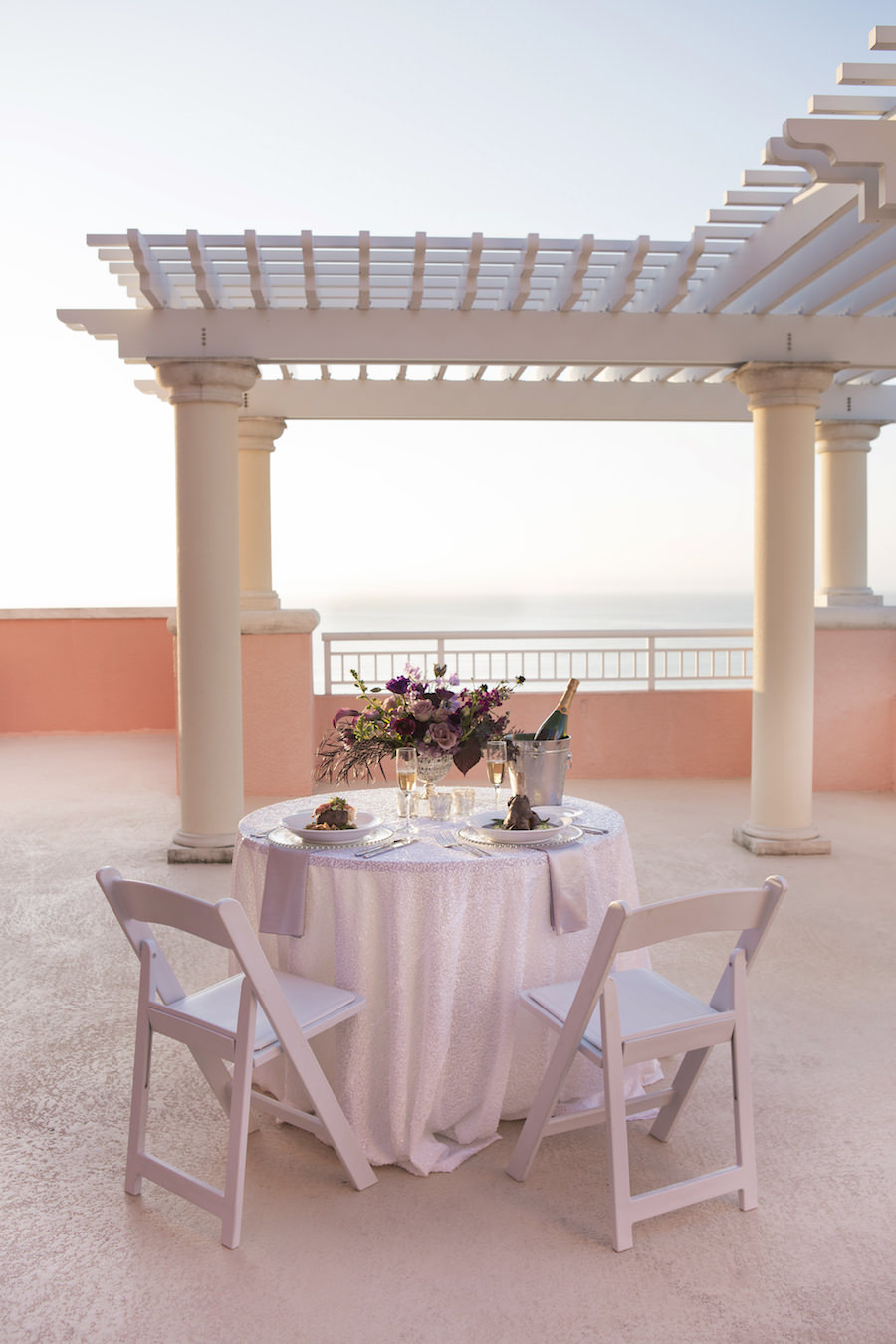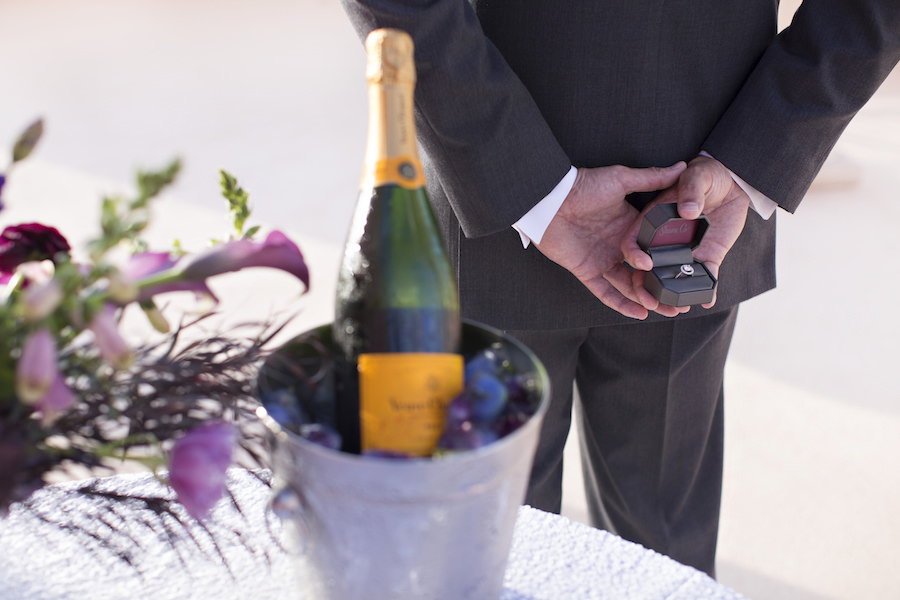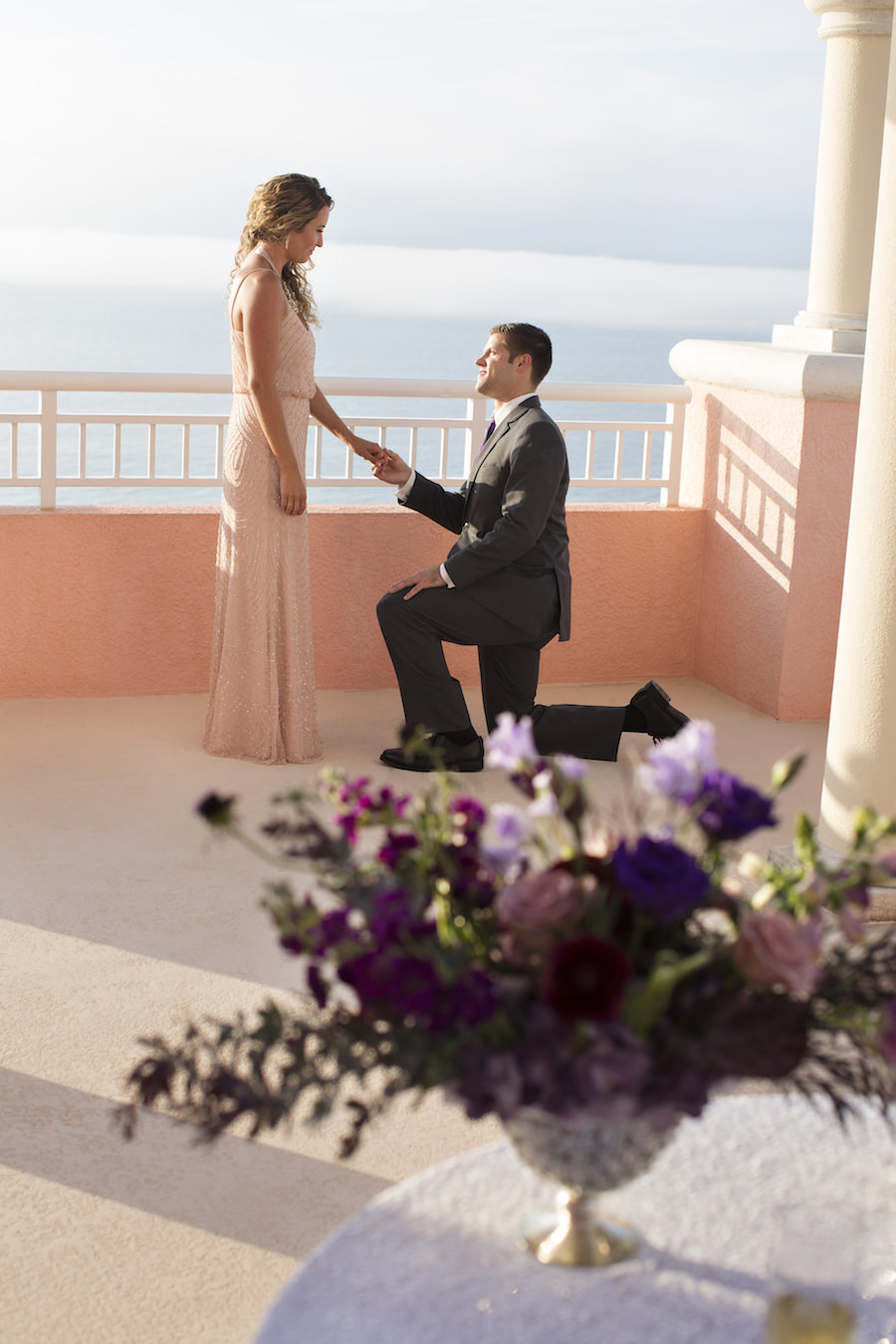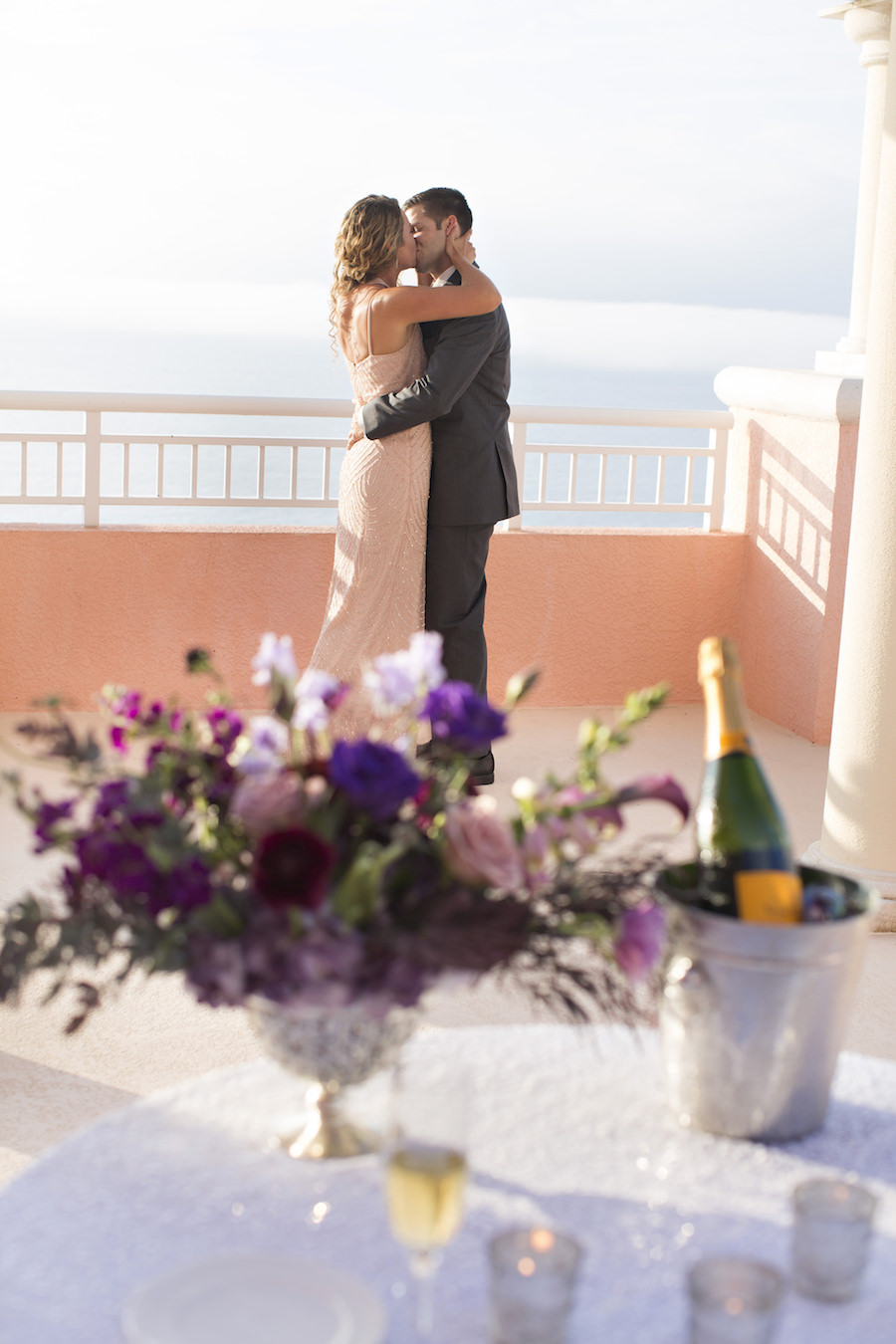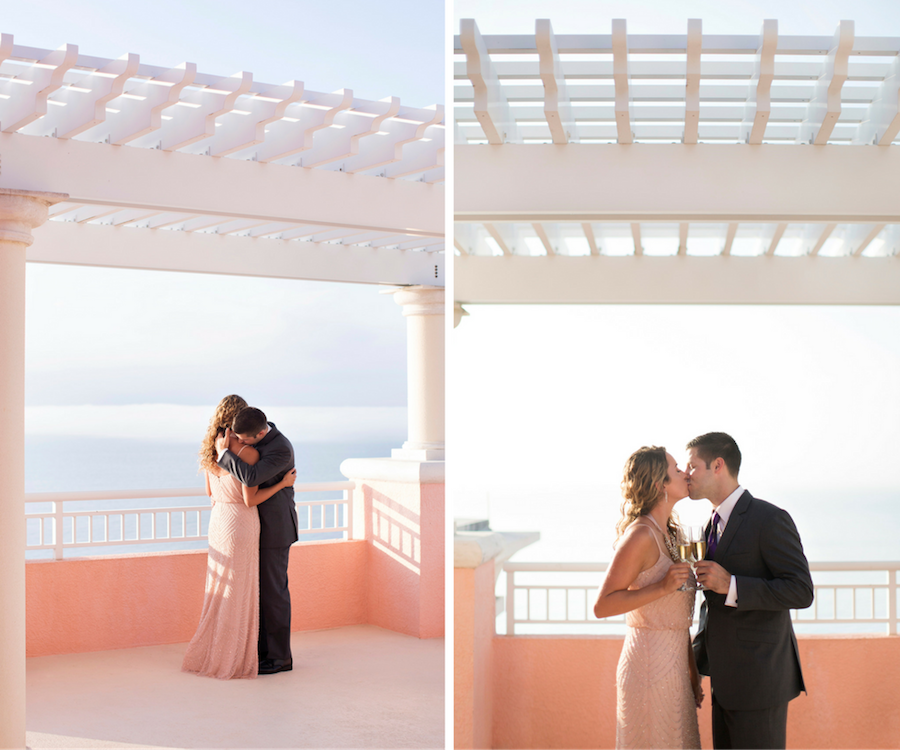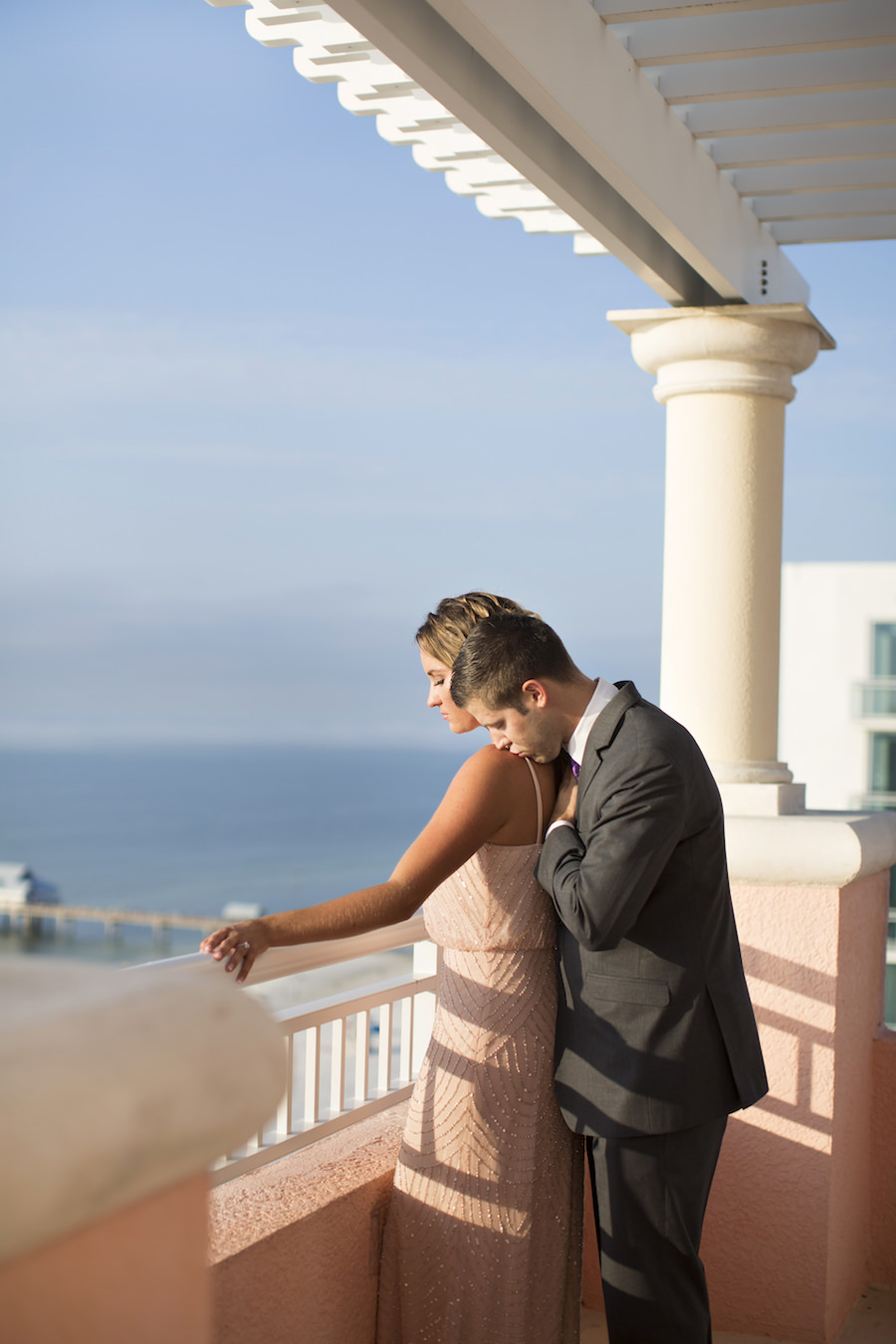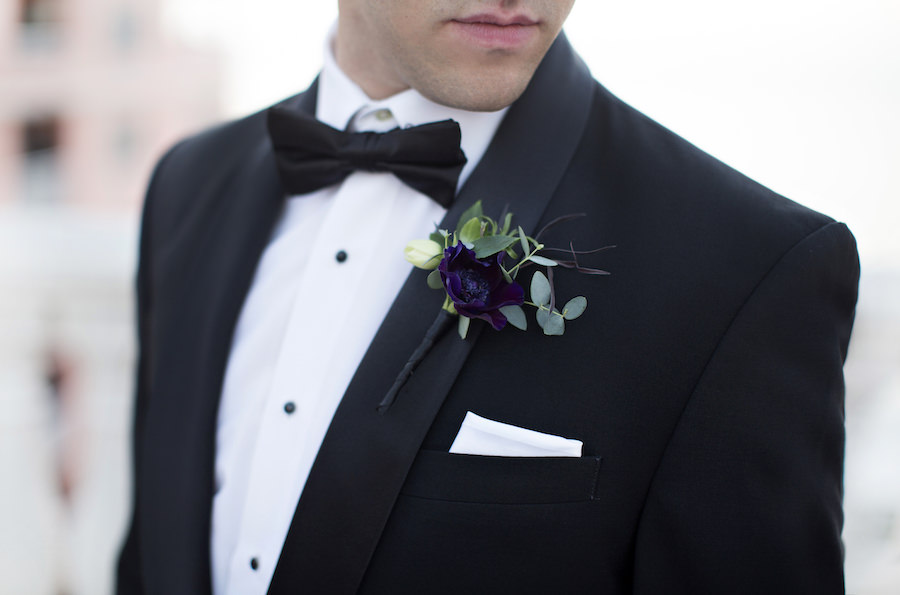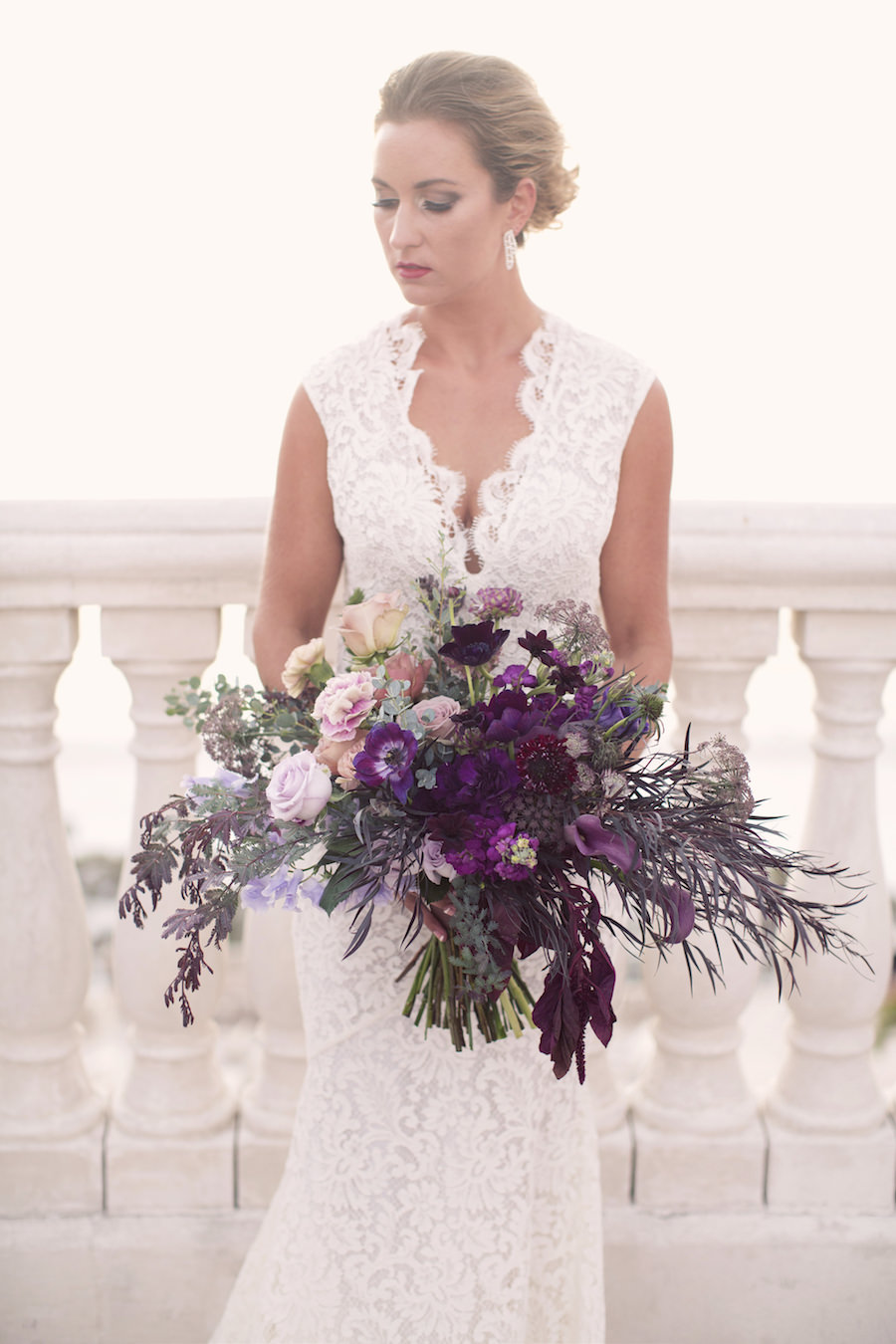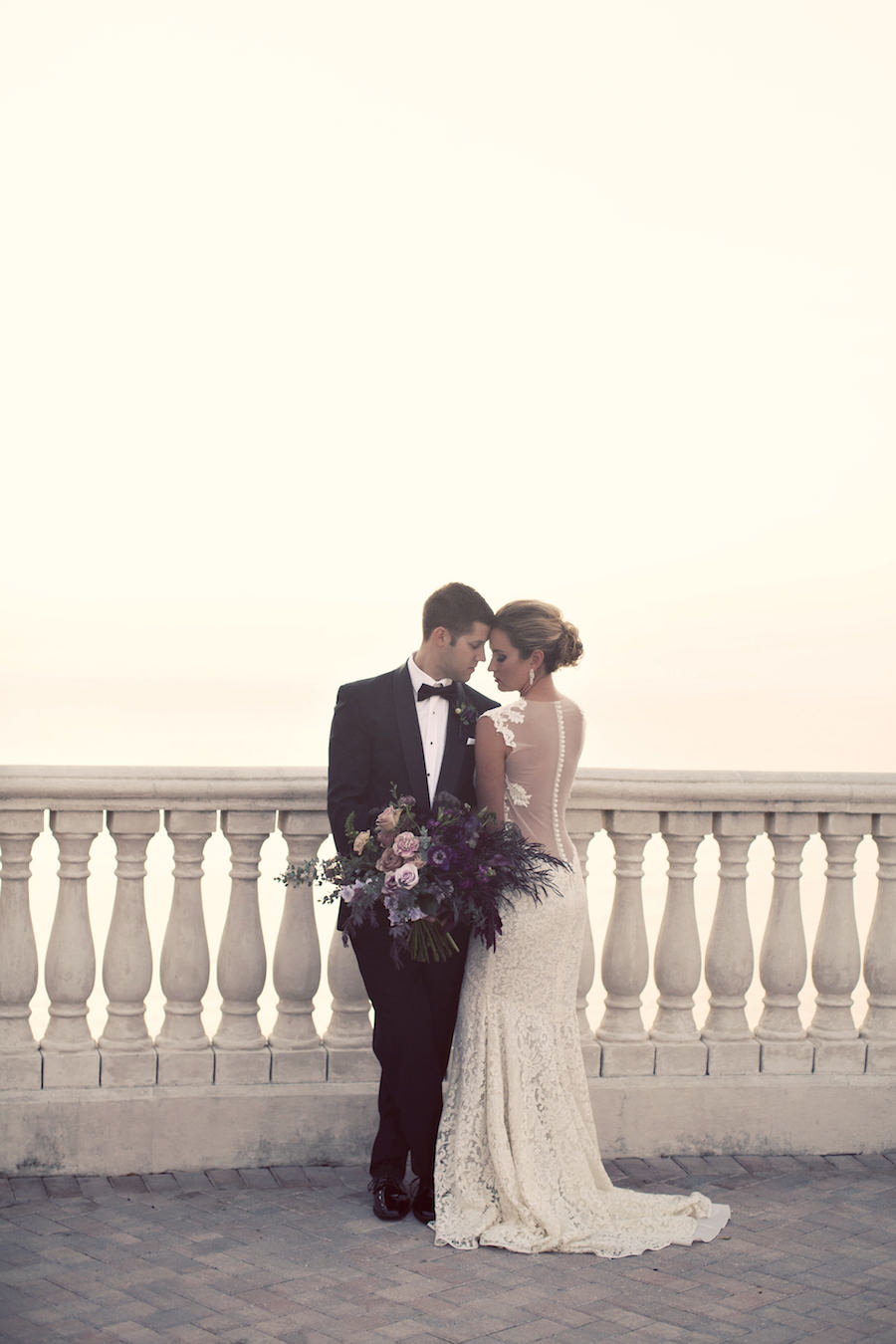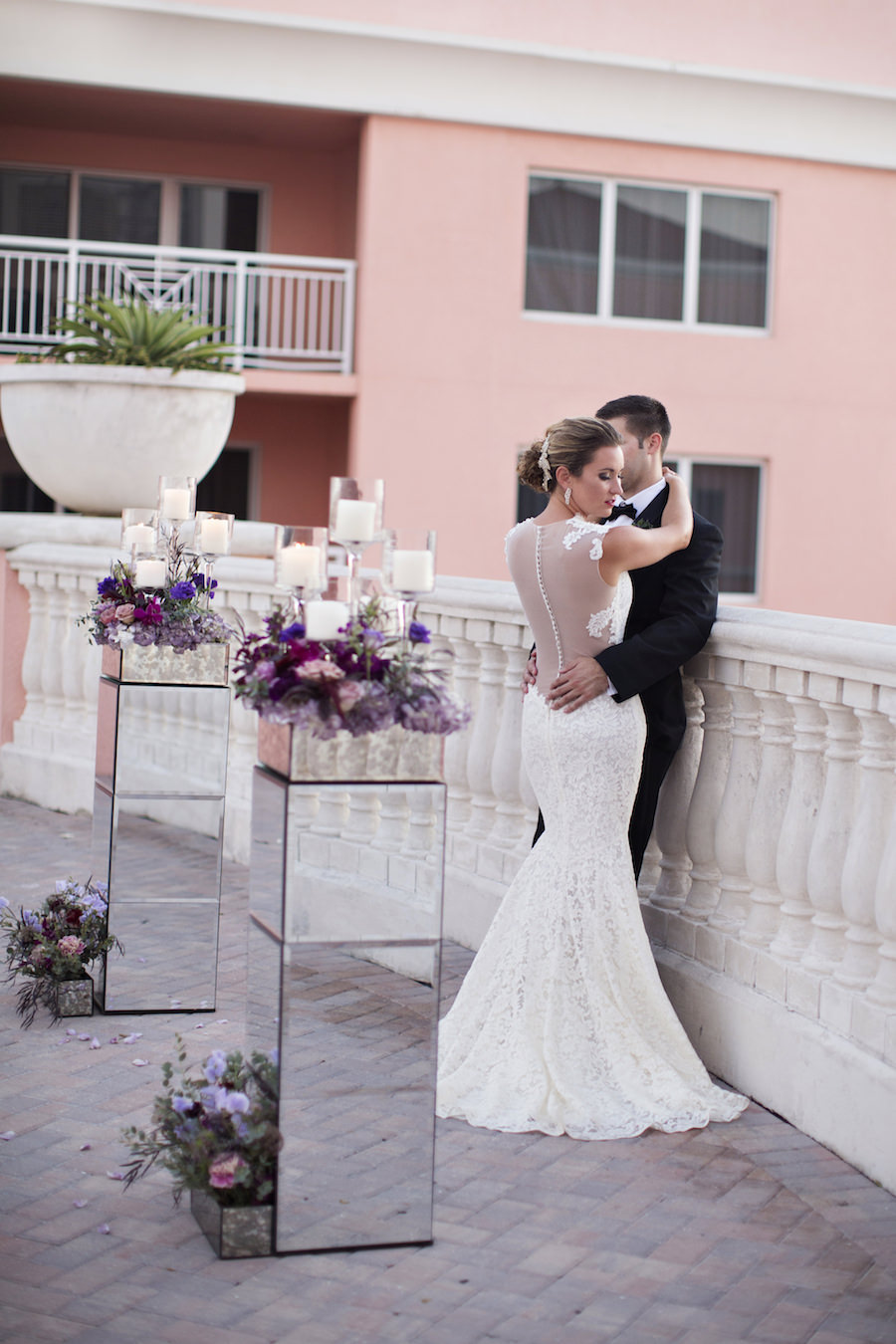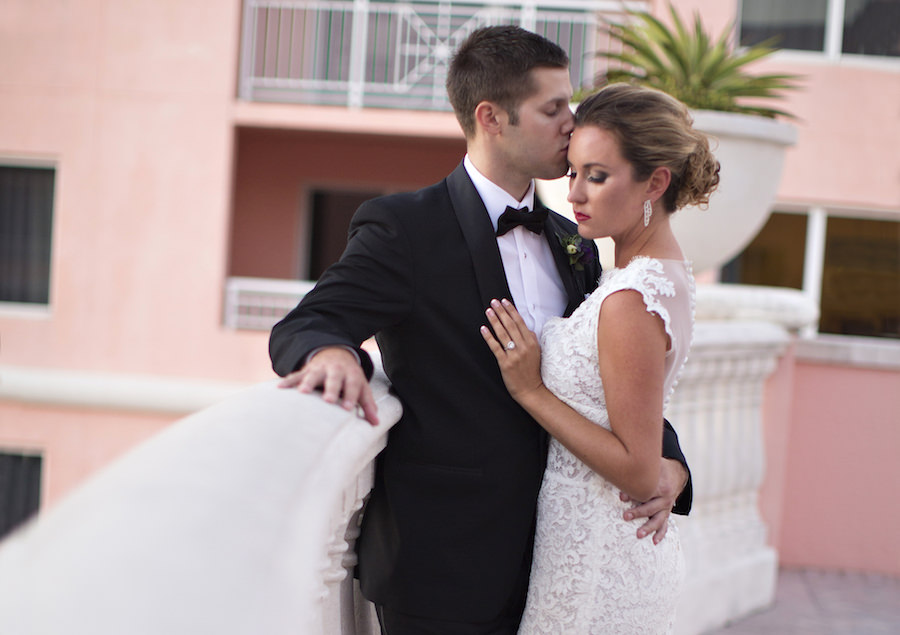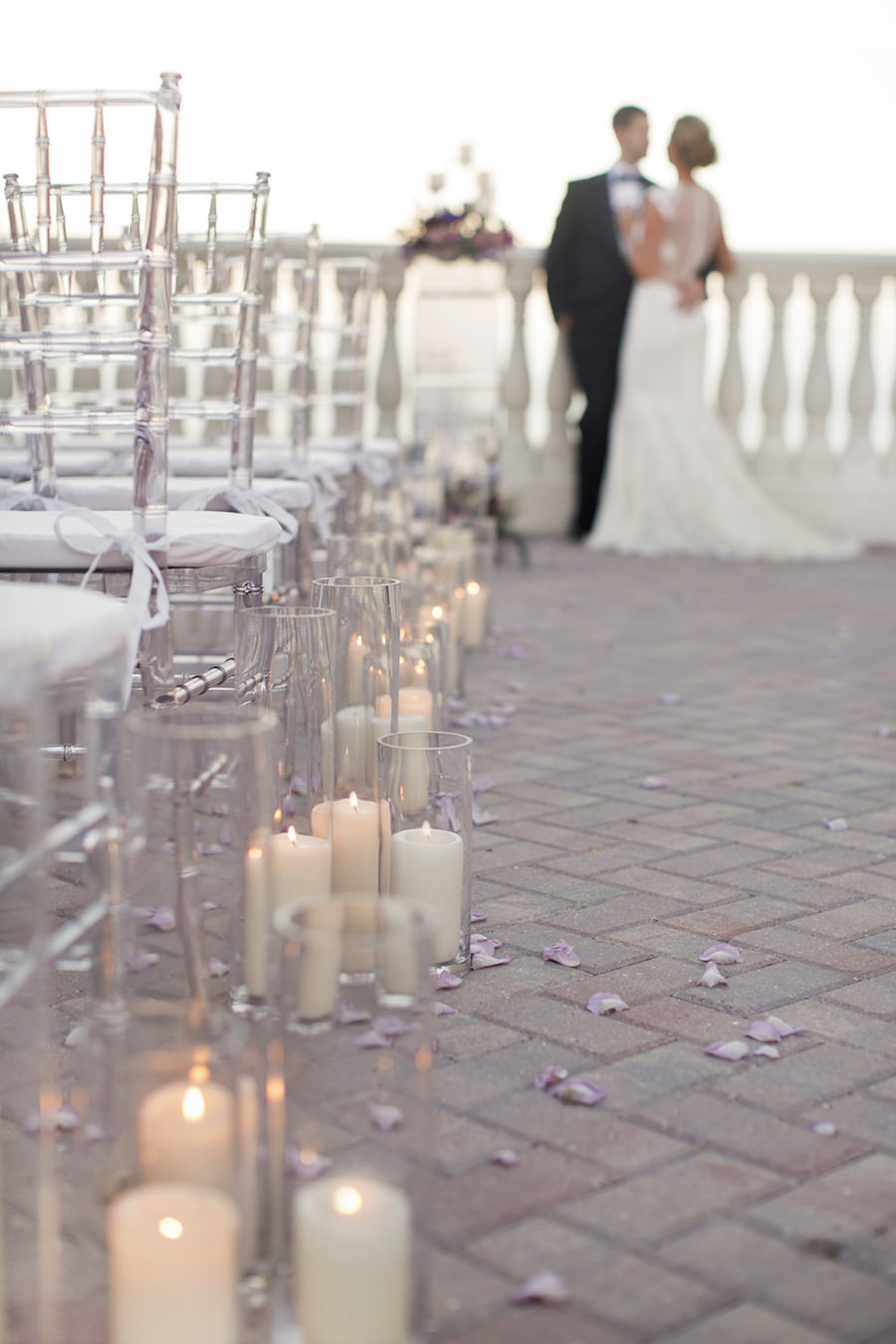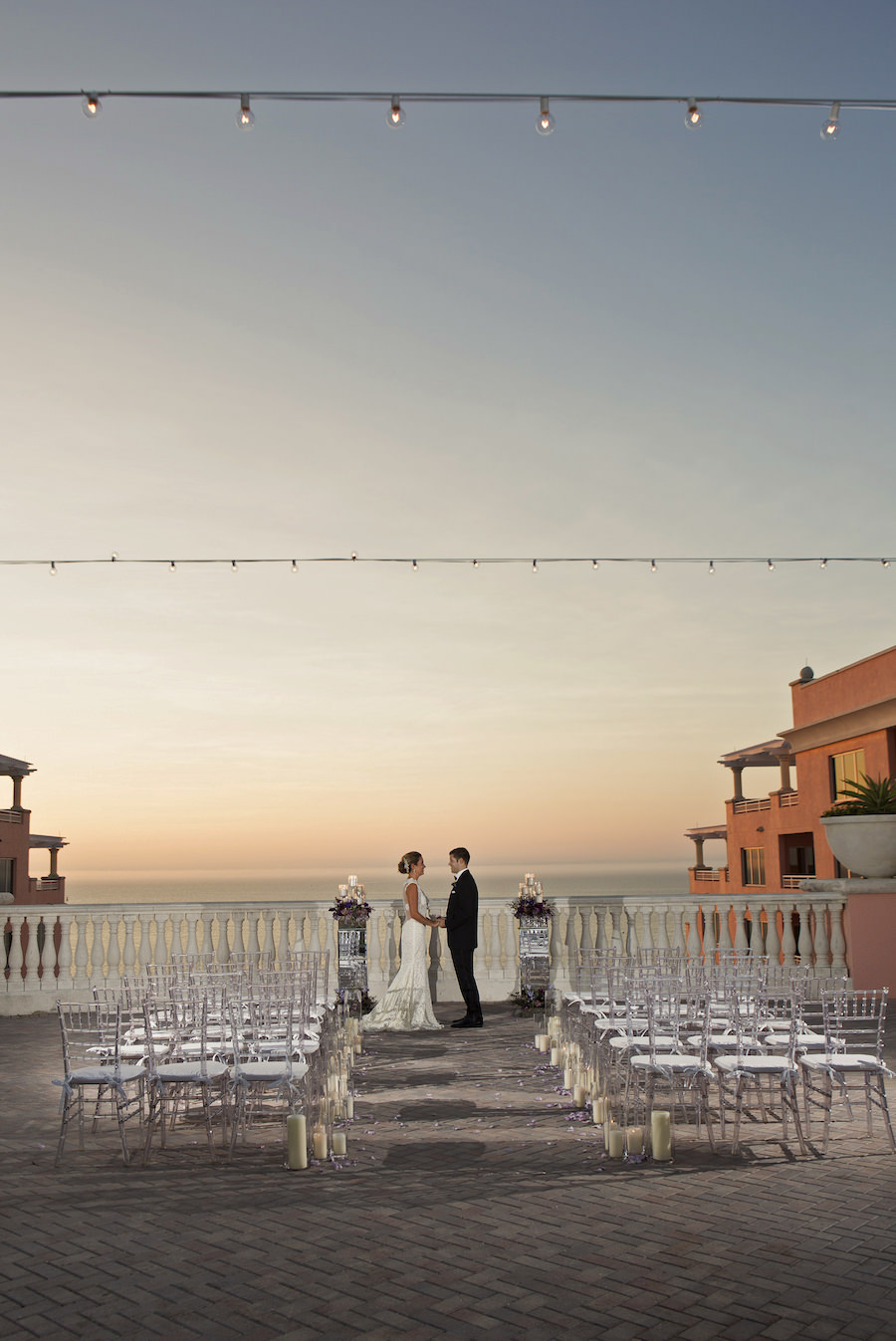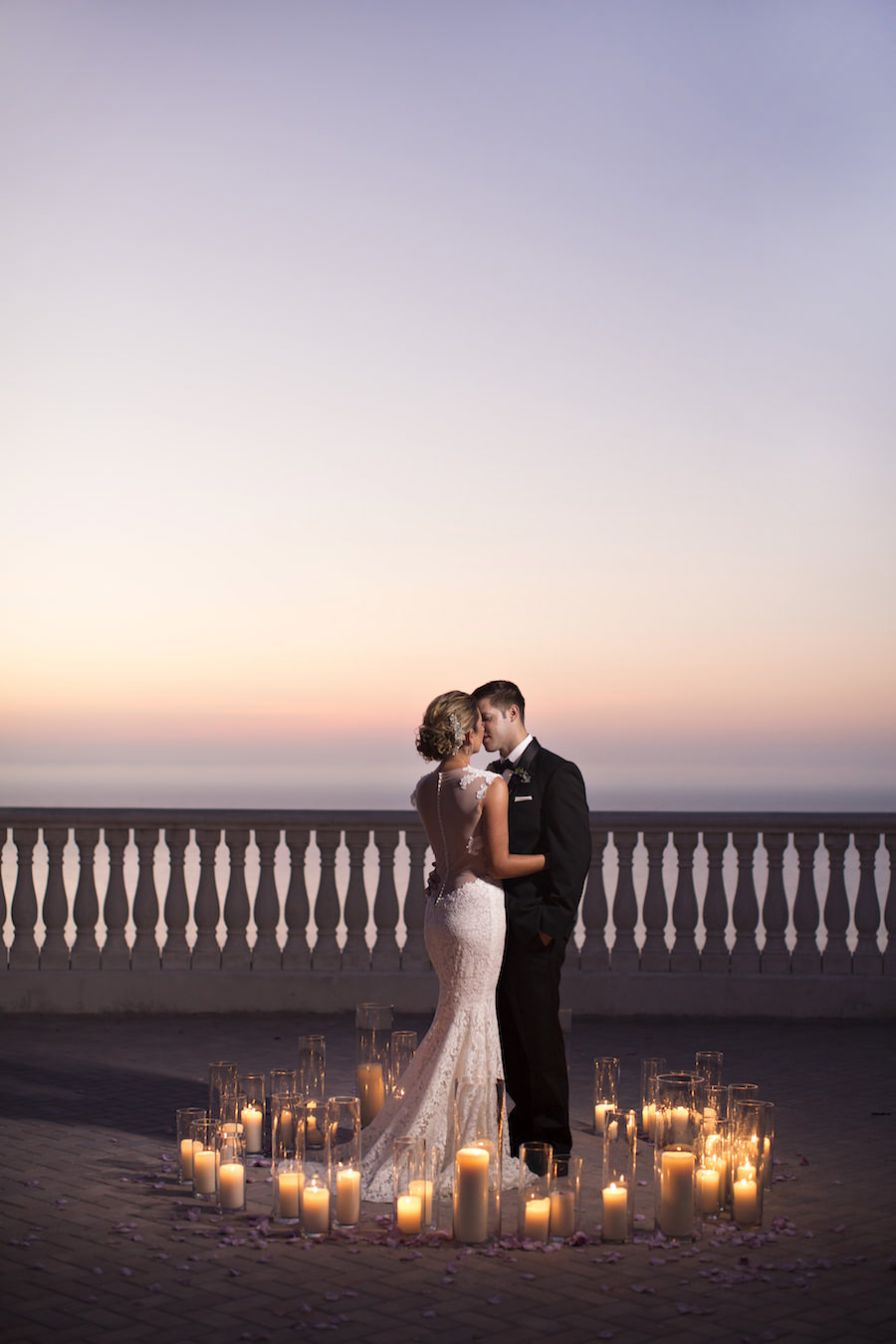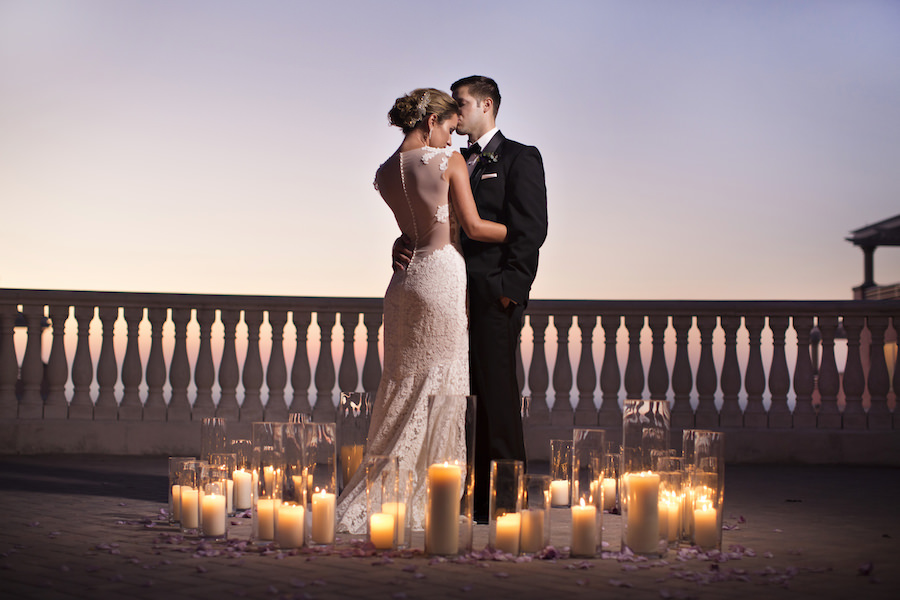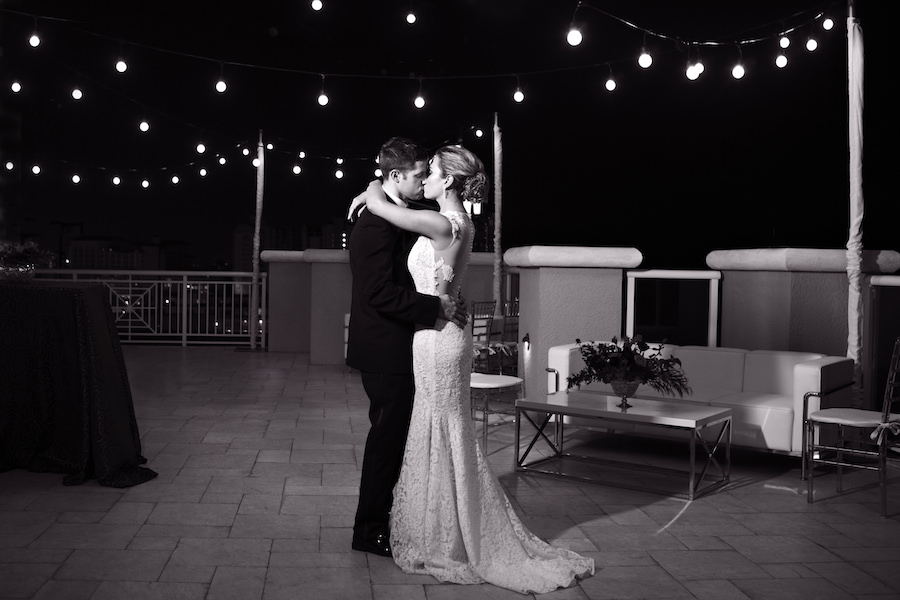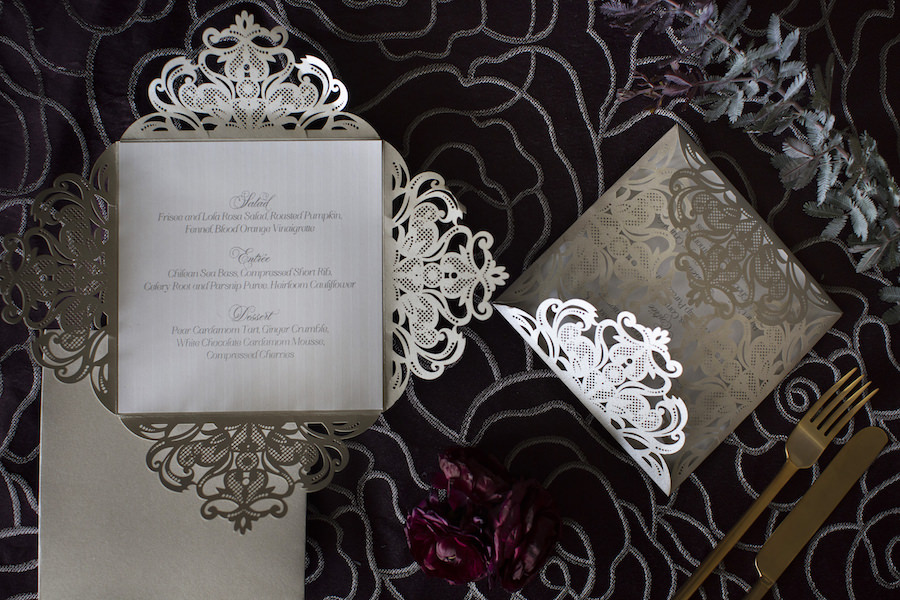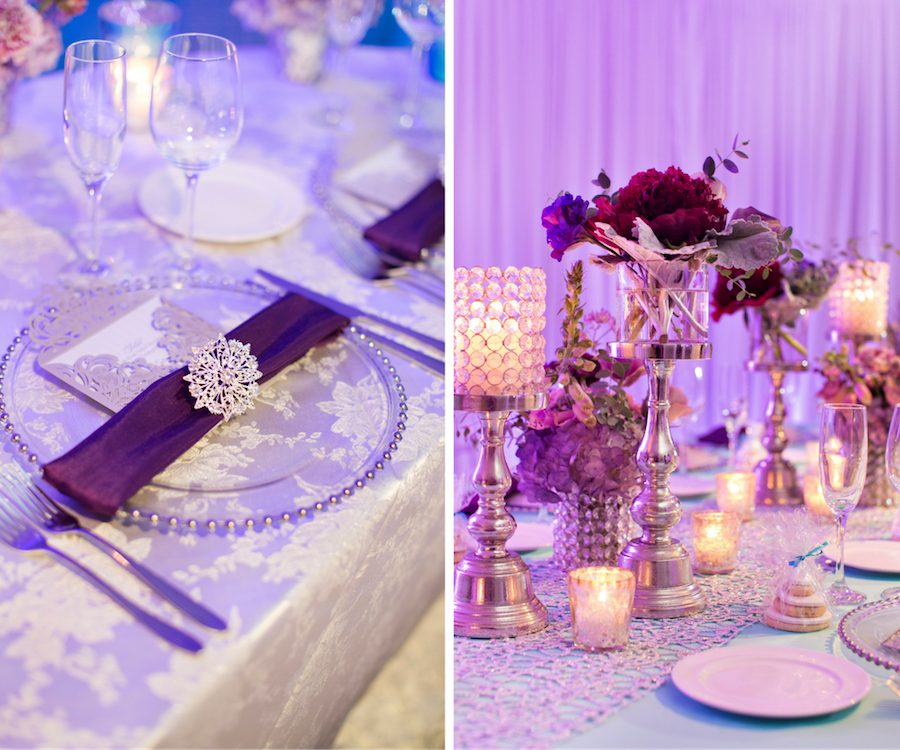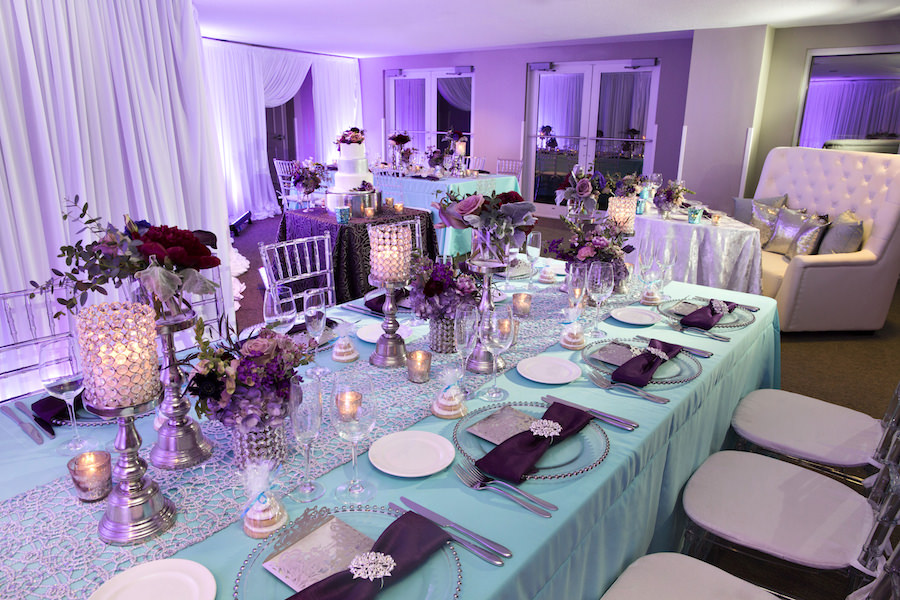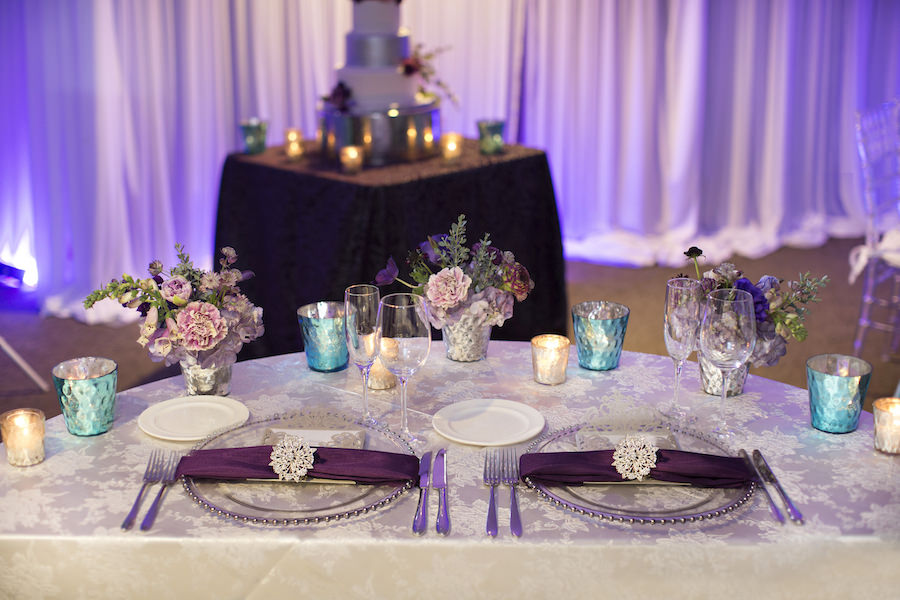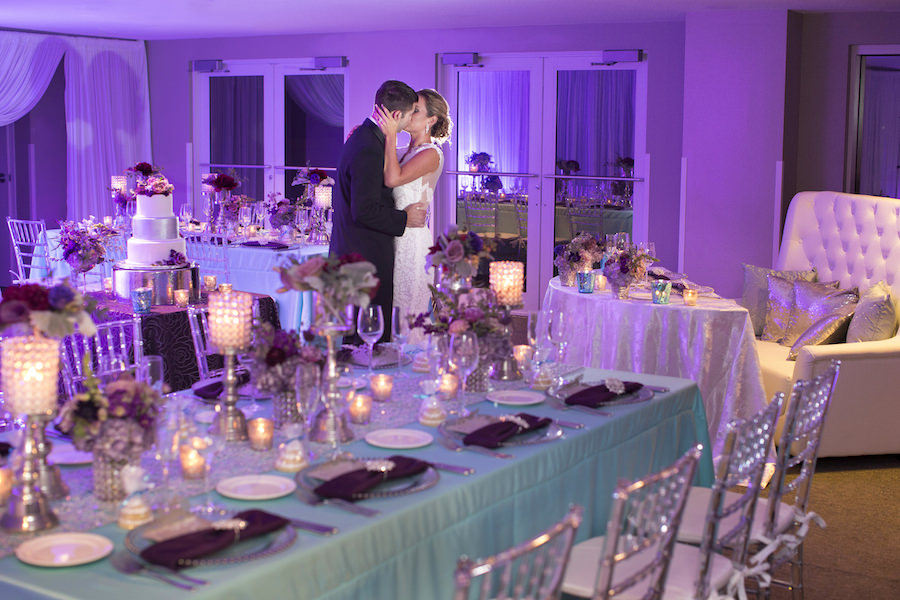 Ceremony and Reception Venue: Hyatt Regency Clearwater Beach *Preferred Marry Me Tampa Bay Wedding Venue
Photographer: Djamel Photography
Cinematographer: Hatfield Productions
Planner: Special Moments Event Planning *Preferred Marry Me Tampa Bay Wedding Pro
Florist: Braun's Fine Flowers
Draping, Chiavari Chair/Furniture Rentals & Market Lighting: Gabro Event Services *Preferred Marry Me Tampa Bay Wedding Pro
Linen Rental: Connie Duglin Linen
Cake: A Piece of Cake
Menu Cards: Tampa Calligraphy
Dress: The Bride Tampa *Preferred Marry Me Tampa Bay Wedding Pro
Proposal Dress: Bella Bridesmaids
Suit: Sacino's Formalwear
Hair & Makeup: Michele Renee The Studio *Preferred Marry Me Tampa Bay Wedding Pro