Our specialty is creating artful, and compelling images with a modern, photojournalistic approach. We believe that each couple, person, and families' story is made of up priceless moments that deserve to be preserved both as images themselves and in beautiful custom-designed albums and wall art that connect you to future generations. We are based in Tampa, FL, and have photographed weddings all over the US, Caribbean, and all the way to Portugal. We love all types of light sources, natural, off-camera flash, and LED light, which makes us prepared for any time of day or night, location, and weather.
---
We Love Photographing Weddings Because:
We love weddings because it's a once-in-a-lifetime event where all of your closest friends and family come together in one place to celebrate the beginning of your marriage. All of those people and moments are literally priceless and become more valuable each day after the wedding. That's why we call our pricing an "investment" because it is truly the only part of your wedding that increases over time. It's such an important responsibility to preserve your wedding story so that your kids and grandkids can re-live it someday and we love it!
---
Our Wedding Photography Style Is:
Timeless and photojournalistic! It's all about capturing your personality and interaction but also giving direction on movement to what looks best and making it fun and comfortable so we can capture the essence of you. Our goal is to be as unobtrusive as possible and to capture all the fun moments, details, people, and emotions.
Our Personality Is:
Our team of photographers are both fun and dedicated to creating the most amazing images for our couples. Our goal is to capture all the things you saw plus the things you didn't get to see as well.
---
Our Pricing:
Everyone's wedding is unique in terms of the number of guests, details, and timeframe and we offer something completely unique with our pricing. To us, the most important thing you can have after the wedding is a professional, tangible memory to have on your coffee table or walk by on your wall. The entire amount you spend on your wedding photography with us is used as an artwork credit for after the wedding. We do what we call a Guided Art Experience after the wedding where you choose all your favorite moments and then get to choose your album, wall art etc. Our full collections with 2 photographers, an engagement session, an online gallery, digital files, and professional editing range from $2,800-$4,800. We also have an option for intimate weddings that range from $600-$2,400. You can spend just the initial amount you had paid for your collection and get beautiful artwork or you could spend way more than that and we walk you through the whole process
---
What Makes Our Business Stand Out From Other Photographers Is: 
We want the entire experience from the first meeting until we deliver the final wedding album to exceed our couples' expectations. It's not just about taking photographs on the day of but, doing whatever we can to help make the whole process as fun and seamless as possible. We have 3 teams of photographers, but one cohesive brand because we all approach our couples' story the same way and have a graphic designer who does all of our editing and album design. We can also work with any type of setting and lighting situation, natural light, off-camera flash, and LED lights we love them all!
Our Associations/Awards:
In 2009, 2010, and 2012 we had the privilege of working with both the WeTv and MTV networks on Tampa weddings that were cast in reality wedding shows. Carrie is a Certified Professional Photographer and also Craftsmen as well as instructor with Professional Photographers of America. We are also members of the National Association of Catering Executives (NACE) and the Tampa Bay Chamber of Commerce.
---
---
Carrie Wildes Photography Reviews From Marry Me Tampa Bay Couples:
Marry Me Tampa Bay curates the below reviews from real couples whom we've personally interviewed. As Tampa Bay's most trusted wedding resource, these reviews are 100% accurate and aren't created by fake accounts.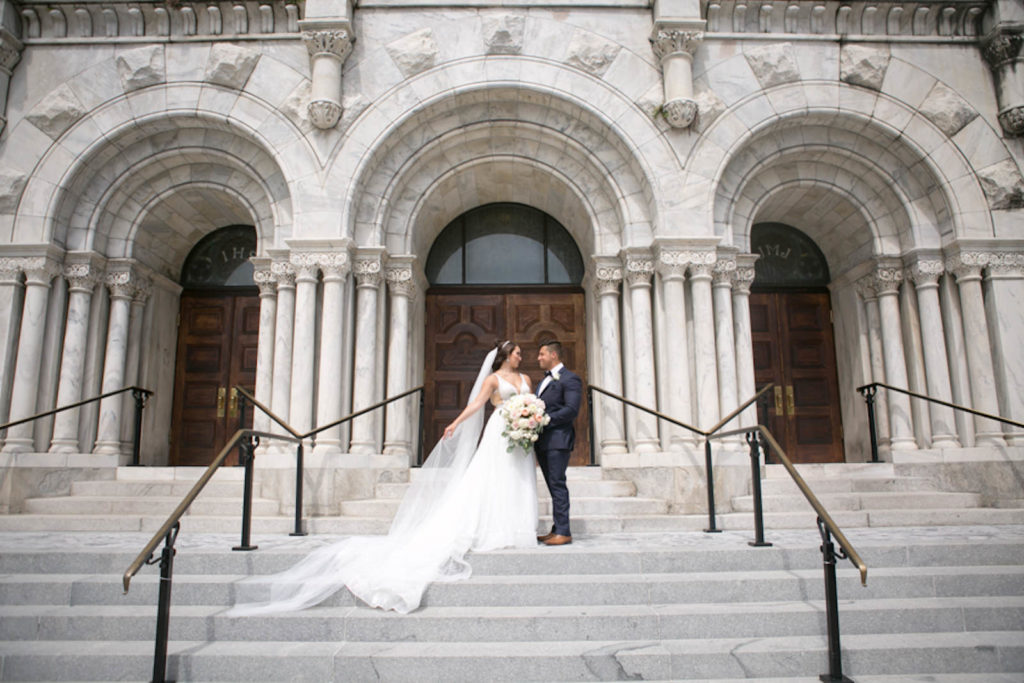 Elegant Pink Downtown Tampa Wedding | Tampa Marriott Water Street
"When we were selecting a wedding photographer, the quality of past wedding pictures and communication with the photographer were the most important qualities. Carrie, the owner of Carrie Wildes Photography, was warm and passionate about covering our wedding. Her pictures were beautiful with much thought put into every shot!" – Melissa and Daniel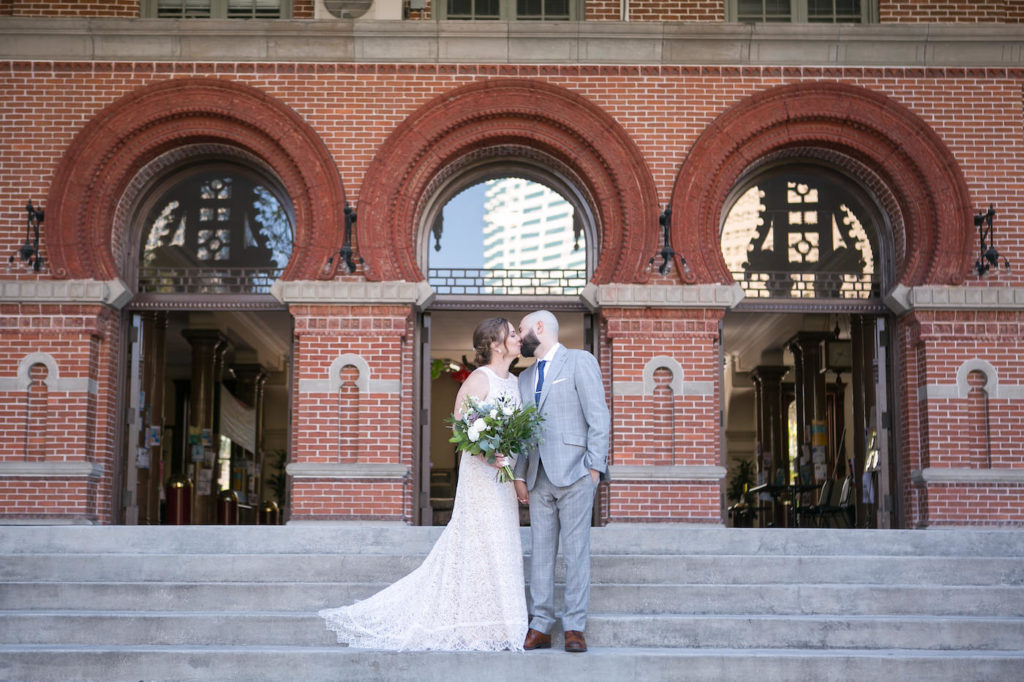 Whimsical Succulent Inspired Downtown Tampa Wedding | Rialto Theatre
"We wanted a photographer who could capture our style and was easy to work with. We also really appreciate a good candid, so that was important as well! We were lucky. Right after we got engaged Carrie Wildes Photography held a contest for an engagement photo session, and we were selected as winners. It was almost fate because we later realized that Carrie had also shot Bob's sister and brother-in-law's wedding a few years prior. Carrie is a breeze to work with and her photographs speak for themselves. Hiring her was a no-brainer!" – Val and Bob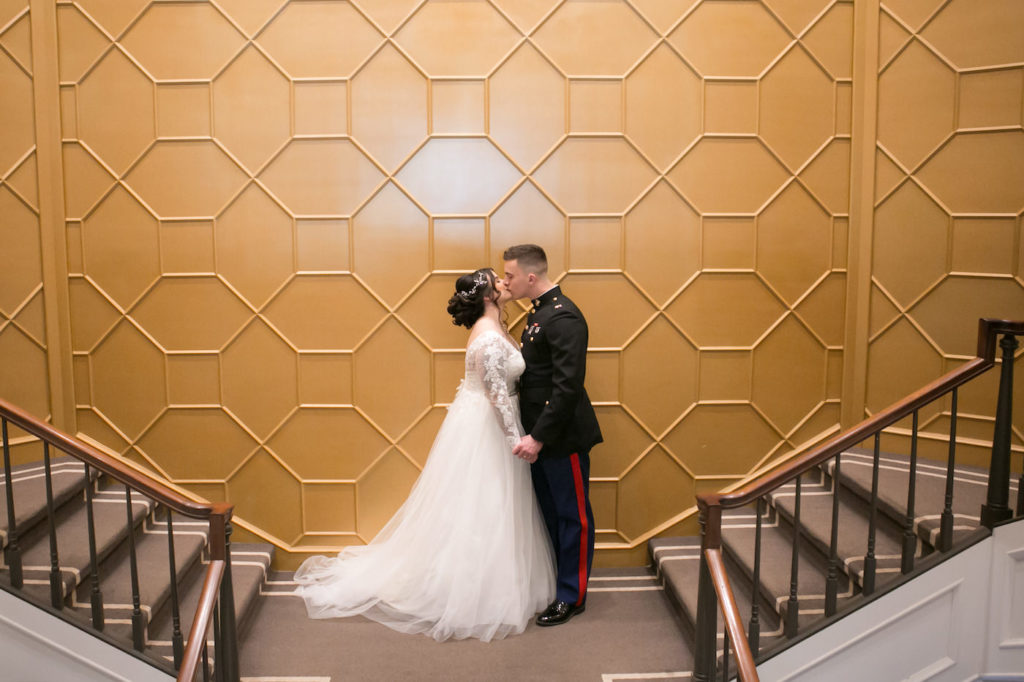 Classic, White, Green and Gold Downtown Tampa Wedding | Tampa Club
"Austin's mom was familiar with Carrie Wildes Photography and suggested we look into her. We were more than pleased with the services we received from Carrie. Not only was she professional but she cared and listened too. The photos she took of us, our families, and of the whole night will be some of my favorite memories forever. She certainly went above and beyond what we were hoping for. Since our move to Japan, Carrie worked around a whole different time change just to ensure we got our album and prints in a timely manner!" – Jillian and Austin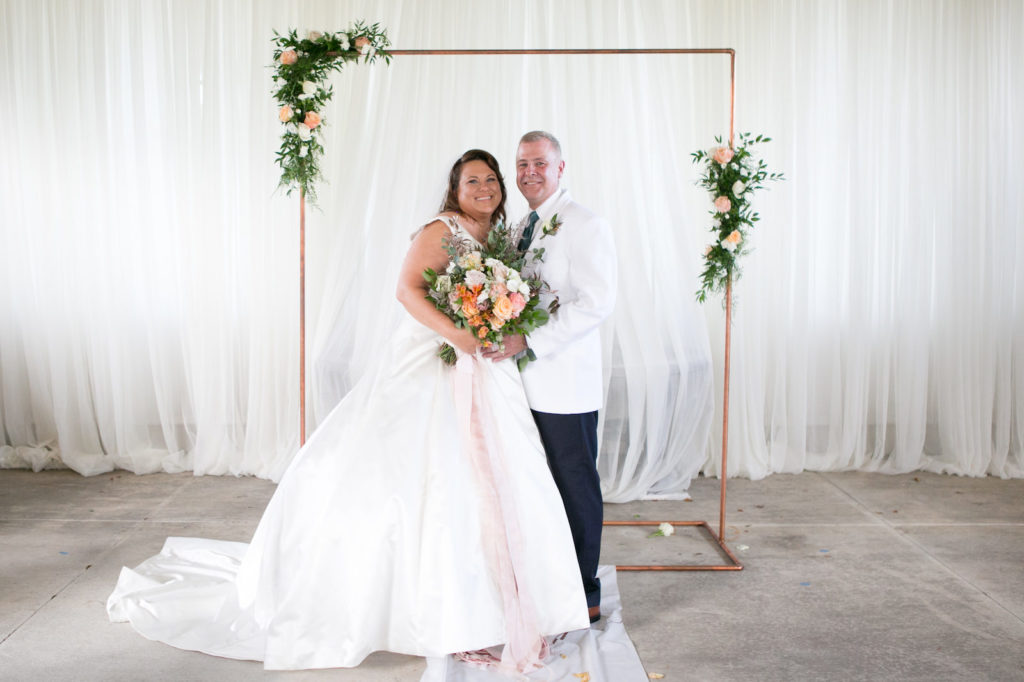 Copper Inspired Rustic Tampa Bay Wedding | Shahnasarian Hall
"Carrie Wildes Photography all the way! I told her she was making my wedding photographer dreams come true when she said she would do my wedding. Her pictures are just always so full of light and life, and that's what I wanted our day to be remembered as. Carrie was my number one choice. I work in the wedding industry, and I've always really respected Carrie and the way that she does business; she's the real deal! She really listened to what we wanted and delivered above and beyond what we were expecting. I remember when we talked about having a consultation, I told Alan, "Ok, I'm going to this consultation and don't be surprised when I come home crying because I can't have Carrie. I'll get through it." Little did I know she would be available and make a package specifically fit for my needs." – Sarah and Alan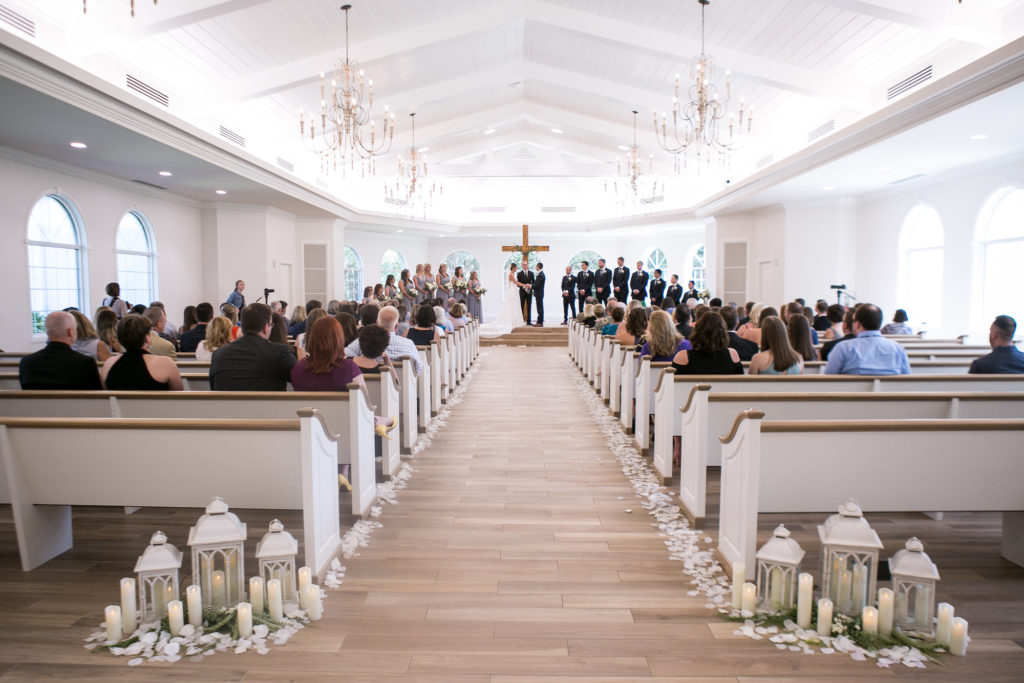 Traditional Blue Destination Florida Church Wedding |Harborside Chapel
"When it came to a photographer, we were told that this is where we shouldn't cut corners. We wanted someone with a great reputation and someone we could completely trust to truly capture our big day! We had heard wonderful things about Carrie Wildes Photography, and a lot of people from my home church had spoken very highly of her as well. After our first phone call with her and connecting right away, we knew we wanted to hire her!" – Caitlin and Kyle
---
Meet the Photographer:
Website
(813) 480-0324
---
---
As Seen on Marry Me Tampa Bay