Our specialty is creating artful, and compelling images with a modern, photojournalistic approach. We believe that each couple, person, and families' story is made of up priceless moments that deserve to be preserved both as images themselves and in beautiful custom-designed albums and wall art that connect you to future generations. We are based in Tampa, FL, and have photographed weddings all over the US, Caribbean, and all the way to Portugal. We love all types of light sources, natural, off-camera flash, and LED light, which makes us prepared for any time of day or night, location, and weather.
---
---
Our Wedding Style Is:
Timeless and photojournalistic! It's all about capturing your personality and interaction but also giving direction on movement to what looks best and making it fun and comfortable so we can capture the essence of you. Our goal is to be as unobtrusive as possible and to capture all the fun moments, details, people, and emotions.
Our Personality Is:
Our team of photographers are both fun and dedicated to creating the most amazing images for our couples. Our goal is to capture all the things you saw plus the things you didn't get to see as well.
---
What Inspired Us to Start Our Business is:
I started loving photography from traveling and had been either a bridesmaid in or attending lots of weddings of all my friends weddings. I just loved the excitement, joy, and all the moving parts that go into a wedding as well as the joy and satisfaction that a couple sees when they look at their photos.
---
We Love Being a Part of the Wedding Industry Because:
We love weddings because it's a once-in-a-lifetime event where all of your closest friends and family come together in one place to celebrate the beginning of your marriage. All of those people and moments are literally priceless and become more valuable each day after the wedding. That's why we call our pricing an "investment" because it is truly the only part of your wedding that increases over time. It's such an important responsibility to preserve your wedding story so that your kids and grandkids can re-live it someday and we love it!
---
What Makes Our Business Stand Out From Other Vendors Is:
I think it's the relationships that we build with our clients and what they say about us that sets us apart. My favorite comment one of our brides said to me was that aside from the photography, I was more like a maid of honor and best friend on the day of the wedding!
---
One Thing Most Couples Would Be Surprised to Know About Us Is:
I am actually probably the most calm in what normal people would think is a super stressful situation like a wedding. When I'm photographing a wedding I am totally zoned in literally block out everything else.
One of Our Non-Wedding Passions Is:
My biggest passion in life is helping families overcome the obstacles to become foster and adoptive parents. I am a foster and adoptive parent and co founded the Promise Love Foundation where we help families raise money for their adoptions as well as get them started on their journey.
---
Our Pricing:
Everyone's wedding is unique in terms of the number of guests, details, and timeframe and we offer something completely unique with our pricing. To us, the most important thing you can have after the wedding is a professional, tangible memory to have on your coffee table or walk by on your wall. The entire amount you spend on your wedding photography with us is used as an artwork credit for after the wedding. We do what we call a Guided Art Experience after the wedding where you choose all your favorite moments and then get to choose your album, wall art etc. Our full collections with 2 photographers, an engagement session, an online gallery, digital files, and professional editing full collections start at $3,990. We also have an option for intimate weddings that range from $600-$2,400. You can spend just the initial amount you had paid for your collection and get beautiful artwork or you could spend way more than that and we walk you through the whole process
---
Our Associations/Awards:
In 2009, 2010, and 2012 we had the privilege of working with both the WeTv and MTV networks on Tampa weddings that were cast in reality wedding shows. Carrie is a Certified Professional Photographer and also Craftsmen as well as instructor with Professional Photographers of America. We are also members of the National Association of Catering Executives (NACE) and the Tampa Bay Chamber of Commerce.
---
Special Offer for Marry Me Tampa Bay Readers:
The amount you spend will be matched towards an album credit and "Guided Artwork Experience."
---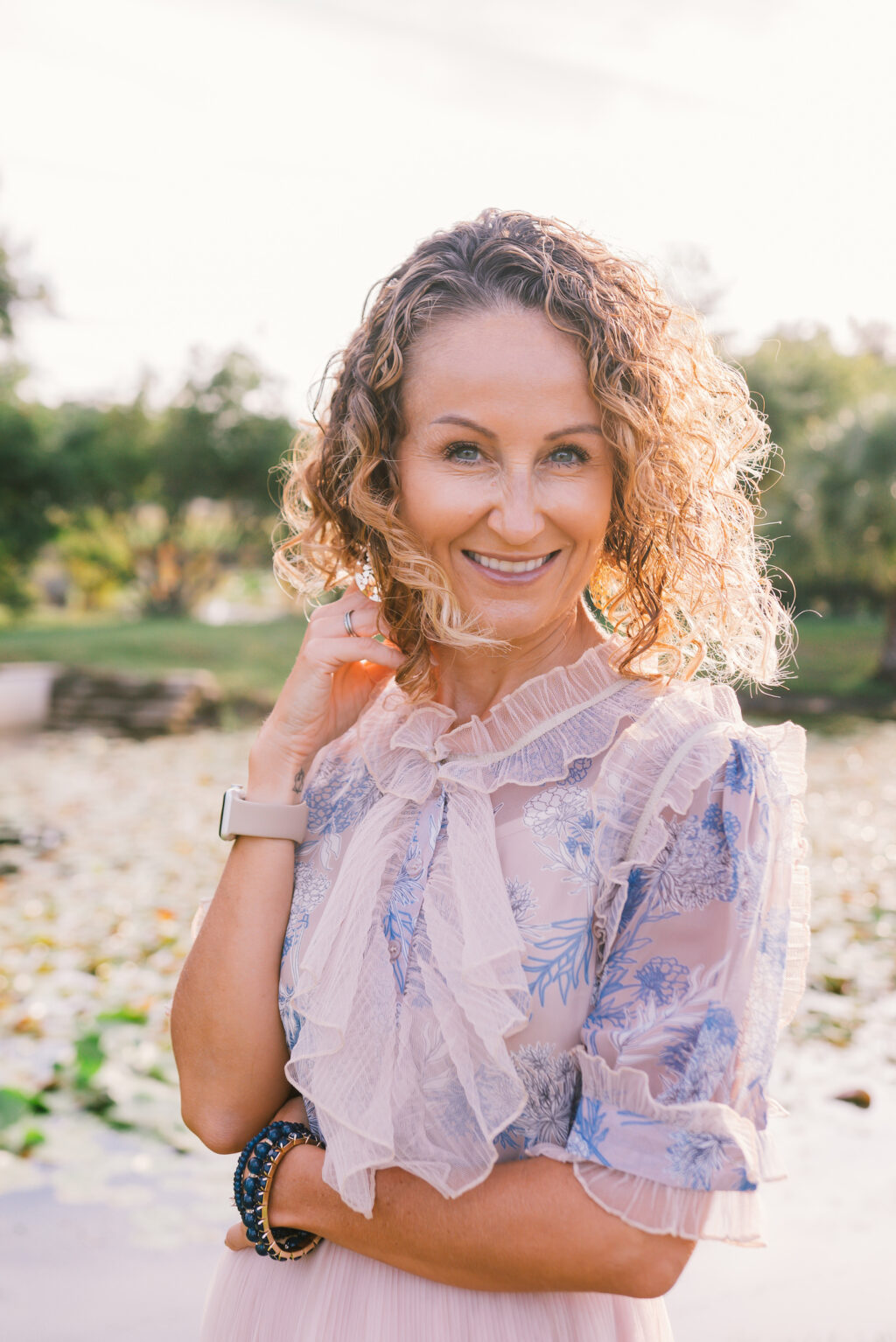 Meet Carrie Wildes
In life so far, (I'll be 40 this year, ah!) becoming a parent has changed my thinking and priorities the most. My husband David and I will be married for 13 years this summer and our two little girls, Maddie and Evie are 4 and almost 4. I love doing the little things in life with my family, traveling, running, and fashion even though I'm a nerdy engineer at heart. My latest obsession is listening to podcasts and I'm working on starting one, adoption-related of course.
Website
(813) 480-0324
Featured Wedding Photographer: Carrie Wildes Photography Art & Design Reviews from Marry Me Tampa Bay Couples:
Marry Me Tampa Bay curates the below reviews from real couples whom we've personally interviewed. As Tampa Bay's most trusted wedding planning resource, these reviews are 100% accurate and aren't created by fake accounts.
---
---
As Seen on Marry Me Tampa Bay