In our Wed-to-Be Facebook group, we had a bride ask:
Okay ladies, opinions please!!!! Do you think you need a second photographer? Wedding should be an absolute max of 120 trying to stay closer to 100 guests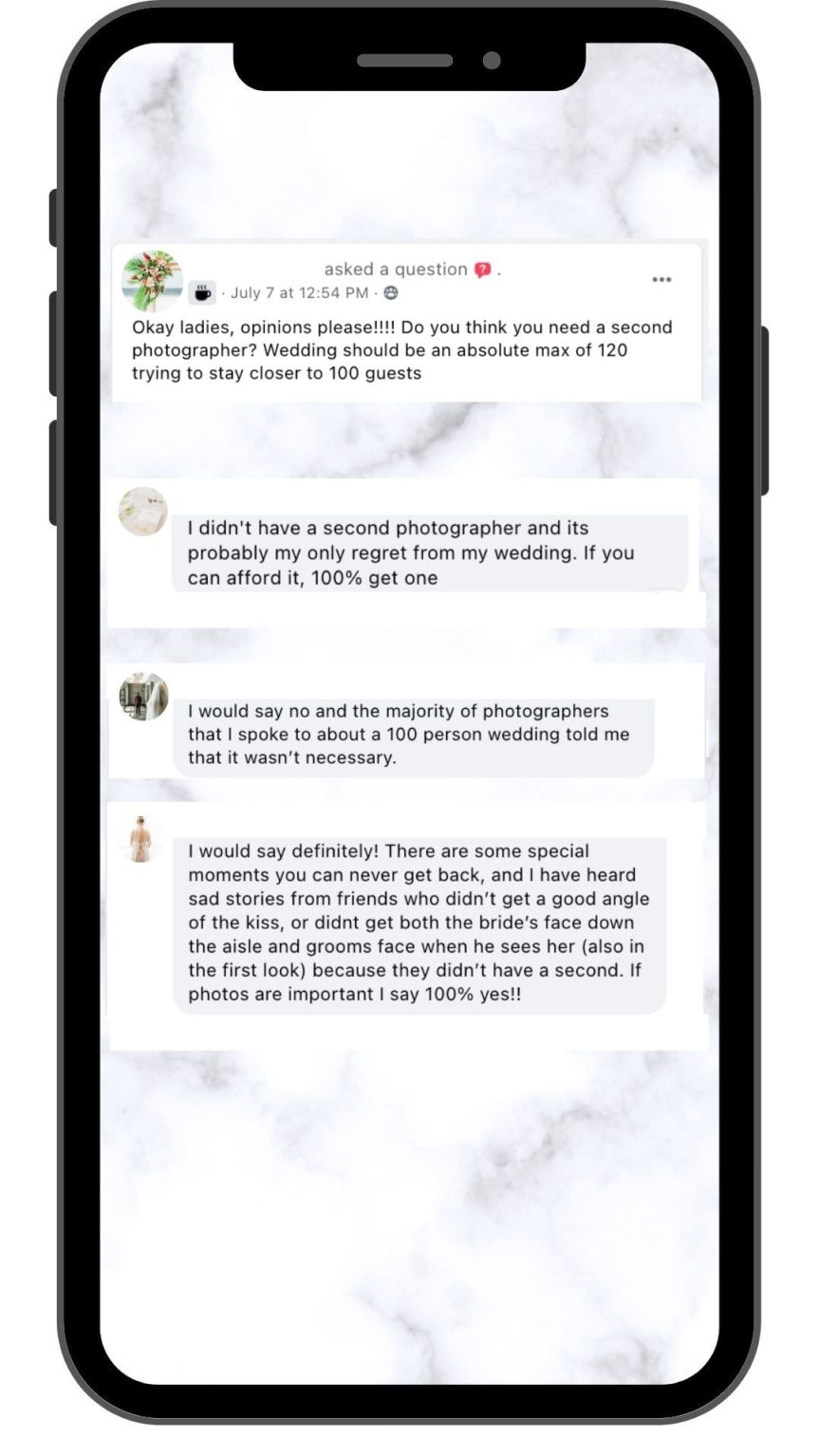 Of course, each person had their own opinion, but we thought it's best to ask our photographer experts: Do you need a second shooter for a wedding of 100-120 guests?
"I always recommend having a second shooter for that size of wedding. The second shooter should be getting separate photos of the guys as they are getting ready, the second perspective if you are doing the first look, and even more important if you aren't doing a first look. If you aren't doing a first look, right after the ceremony the main photographer will be doing family photos, the wedding party, and the couple, while the second shooter will be doing cocktail hour candids and detail shots, so there is a lot of multitasking that occurs. During the reception, it's also better to have two perspectives of the first dance, toasts, etc. With one photographer it is just not always possible to get the entire story." -Carrie Wildes, Owner, Carrie Wildes Photography Art & Design
"I always recommend a second shooter. No matter what the guest count is, even for elopements it's great! Having two photographers means you can have getting ready and portrait photos of each partner happening at the same time. It helps limit how early you need everyone ready. You can also have two angles on your faces as you see each other on the wedding day, whether during a first look, at the ceremony, or both. During the cocktail hour, we are typically busy with all the key portraits of the day, but it is also a unique time in the day where the reception space is completely set up but guests are still enjoying cocktail hour. Having the second shooter capture the reception details during portraits makes it possible to get those breathtaking shots of the whole room/space and decor set up and all the fun details before they get shuffled around by guests. Plus you get so many more candids throughout the day. And, if there is a veil, there will be an extra pair of hands for getting those great veil shots of it floating in the air or swooping around you because someone has to hold it! It works best when there's an experienced photographer who knows the perfect way to swoop it!" -Gabrielle Hekhuis, Lifelong Photography Studio
A second shooter captures the same moment, from another perspective. Reliving moments from a different perspective makes that memory even more enriching. You can easily picture a bride's joyful face when she walks down the aisle. Likewise, you can imagine a groom light up during that first moment their eyes meet! If you had to pick between those two moments, which one would you choose to have photographed, or would you rather not choose and just have both captured for all time? –Mary Neiman, Owner, Mary Anna Photography
To successfully document your wedding story completely, beautifully, and stress-free you will need two photographers! Photographers are only human and equipment is susceptible to technical glitches. Consider if there is a personal emergency or an equipment malfunction, or even if your photographer needs to simply slip away to use the restroom! You want to make sure your photographer has a comprehensive, well-thought-out, organized plan, and a contingency plan in place (including a second photographer on-site) for worst-case scenarios.  -Rebecca Zoumberos, Limelight Photography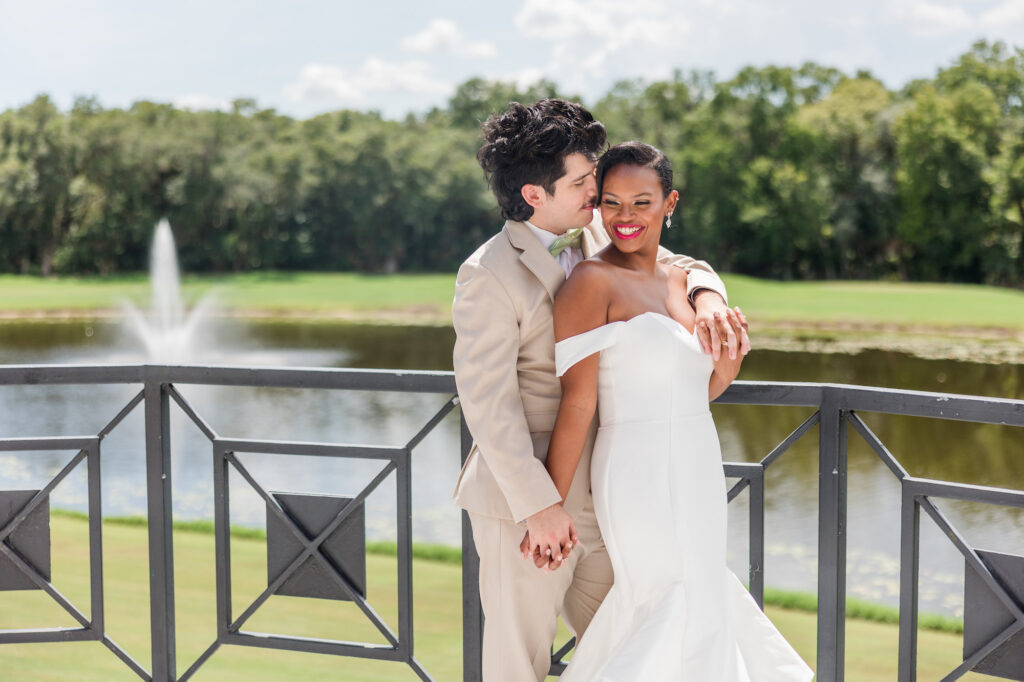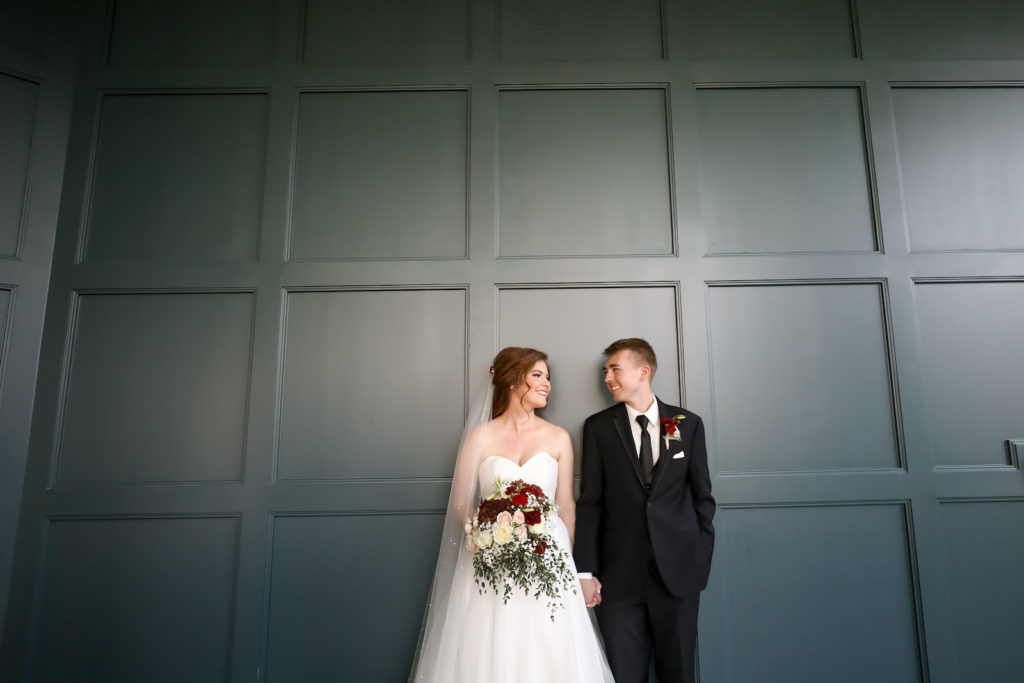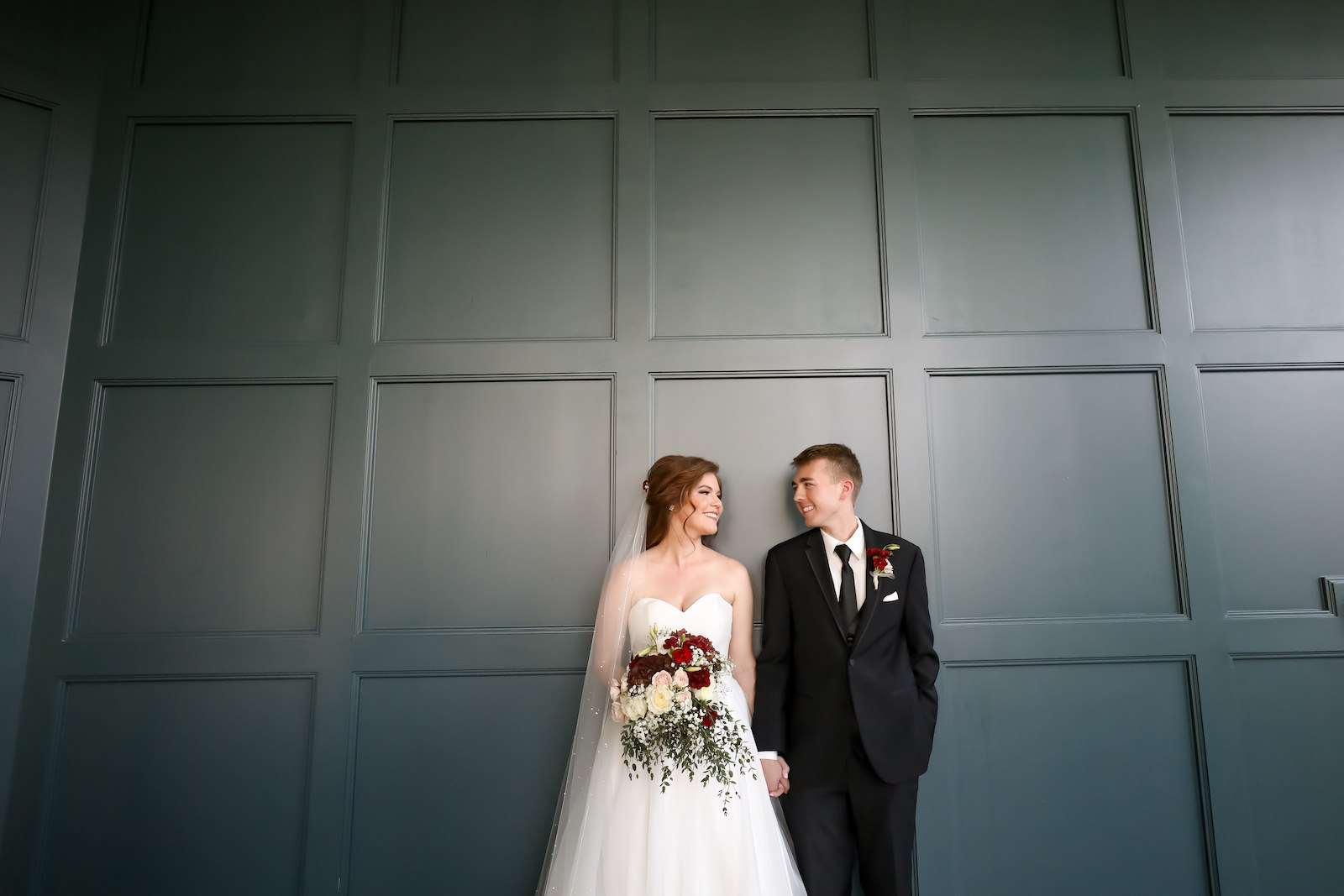 "You ABSOLUTELY need a second shooter. When looking through the images both Brandon and I capture on a wedding day I legitimately cannot fathom a world where both angles of a fleeting second of a moment aren't equally important. I think of all of my favorite images of Brandon's when I think about a couple choosing not to have a second shooter: a photo of the bride's grandmother looking up and grasping the groom's face with a smile so full of pride you can feel it, a tear literally running down a bride's cheek during her first dance with her father, the very first moment you realized you just snagged the most incredible person you know as your partner for life, or really any other part of the day where moments are happening that you can't stop. I just can't imagine couples not wanting to have enough coverage to be able to soak up every single moment for the rest of their lives through their images. All the moments you'd never know were missed, that's why you hire a second shooter." -Shannon Dewitt, Owner, Dewitt for Love Photography
"It's not the volume of pictures that make a strong wedding gallery…it's the variety. A good second shooter isn't there to provide repetitive versions of the same portraits. They are there to fill the final gallery with creative variety. One of my favorite ways to add variety is to use a different camera lens for the same moment. When I am shooting close-in, intimate shots, my husband is shooting the same scene as a wide, epic portrait. I couldn't ask my couples to re-shoot all of their wedding poses twice, first on one lens, and then on another, but with my second shooter, I can confidently deliver a final gallery with a rich variety of portraits. -Mary Neiman, Owner, Mary Anna Photography
"It is imperative to have two photographers for your wedding coverage. An assistant is much different than a second shooter. An assistant photographer will hold lights, carry equipment and be an extra set of hands. This is a huge help, but not the same thing as a second shooter who takes photos of the entire wedding coverage. This allows the photographers to literally be in two places at once, with the bride and groom each getting ready, at the front and back of the ceremony, and capturing the couple's expressions at the same time as capturing someone giving a toast or a speech, etc." -Rebecca Zoumberos, Owner, Limelight Photography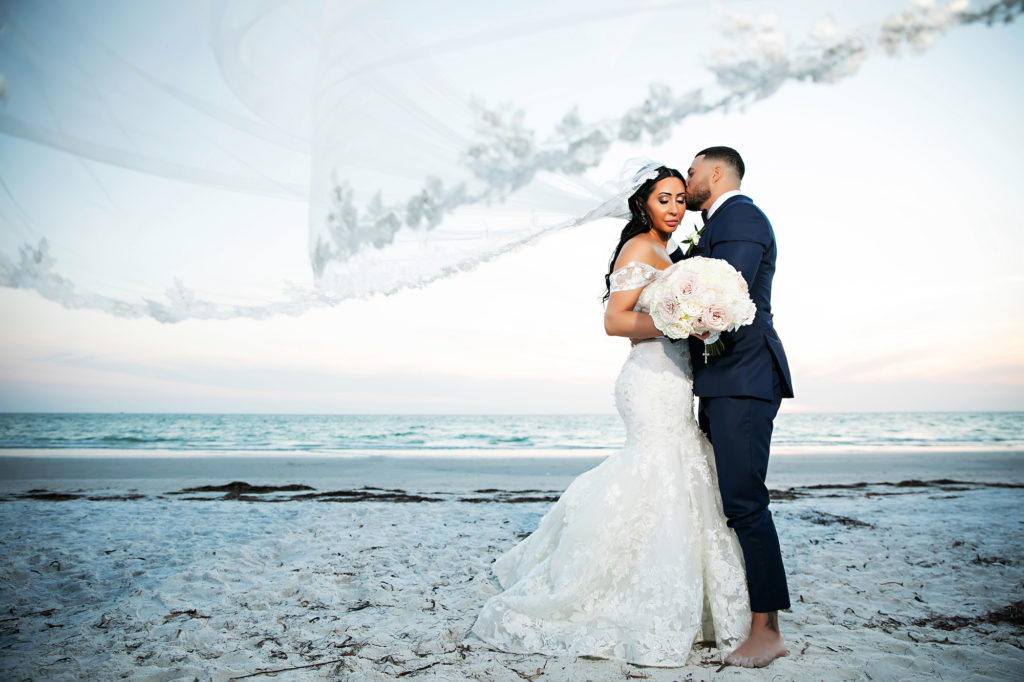 "Many things factor into if a second shooter is needed, not just the size of the wedding. Things like if the couple is getting ready in the same location, the wedding venue, the family size, and the bridal party size also should be taken into consideration when deciding if you would like or even need a second shooter. There are always benefits to having a second shooter such as different perspectives in photos as well as the bridal party bridesmaids and groomsmen getting photographed simultaneously. While it typically costs more to have a second shooter, it is important to weigh the value of what one could add to your wedding day." -Amber McWhorter, Owner, Amber McWhorter Photography

"The difference between a perfect photo and the almost right photo is the difference between the lightning bolt and the lightning bug. There are so many emotional moments that happen sporadically on wedding days. You know those magical moments when eyes light up and a spontaneous smile bursts out. Your photographer tries to capture it, but a guest steps in the way, or their angle isn't great. Agh! Yes. It happens. But when your photographer looks over at the second shooter and who smiles and gives a thumbs up…they got the shot!" -Mary Neiman with Mary Anna Photography