With its picturesque beaches, vibrant cityscapes, and lush greenery, the Tampa Bay area offers a plethora of locations that represent your unique style and personality. Whether you're seeking a romantic sunset beach shoot, an editorial studio setting, or a serene park with blooming flowers, choosing an engagement shoot location that represents you as a couple is essential.
Our preferred wedding photographers share their favorite locations, and we can almost guarantee you haven't heard of all of them!
View even more engagement shoot locations in Best Places for Engagement Photos in Tampa Bay Part 1.
---

---
Ballast Point Park
"This is a hidden gem in South Tampa, and at the right time of dusk, you can get a really awesome view of downtown Tampa in the distance with the prettiest light. Since it's also a park, there's lots of greenery and a really cool line of arching palm trees." – Carrie Wildes, Carrie Wildes Photography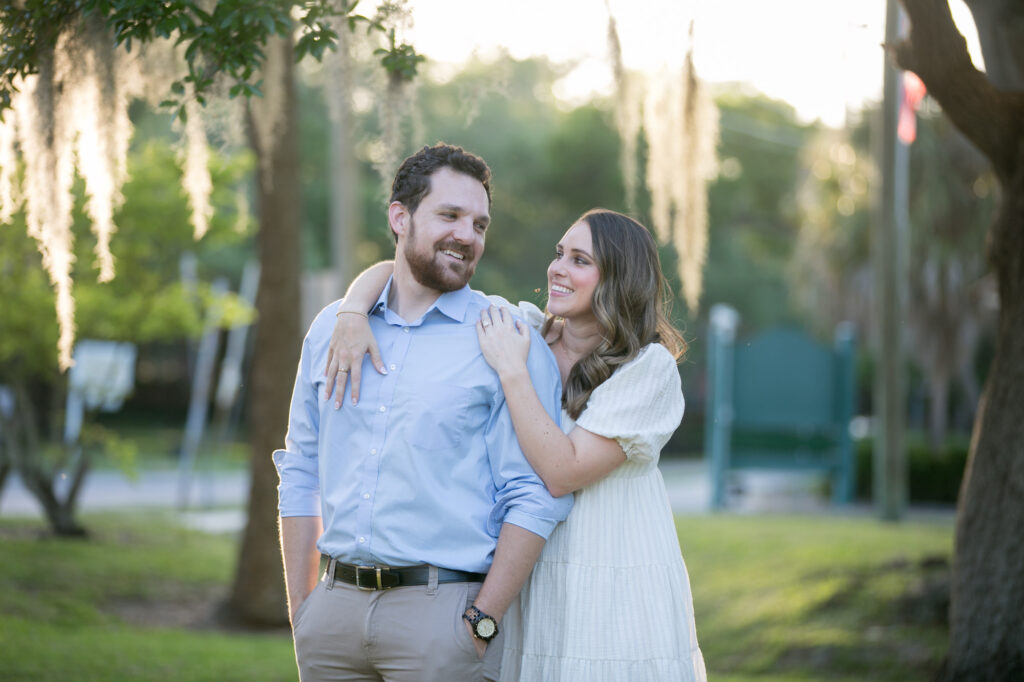 ---
Downtown St. Pete Murals
"When you love color? It's to the murals!! There are so many stunning murals in St. Pete within a small radius, so you can get a variety of looks! In the engagement session, our couple allowed us to choose the exact murals used! For the first, we chose one that complemented their outfit colors, and for the second, we chose a mural that would allow for more POP! This is an example of why it's so important not just to choose a location because hundreds of others have. Stay open-minded, and your photographer will be able to create something unique to you!" -Shannon Dewitt, Dewitt for Love Photography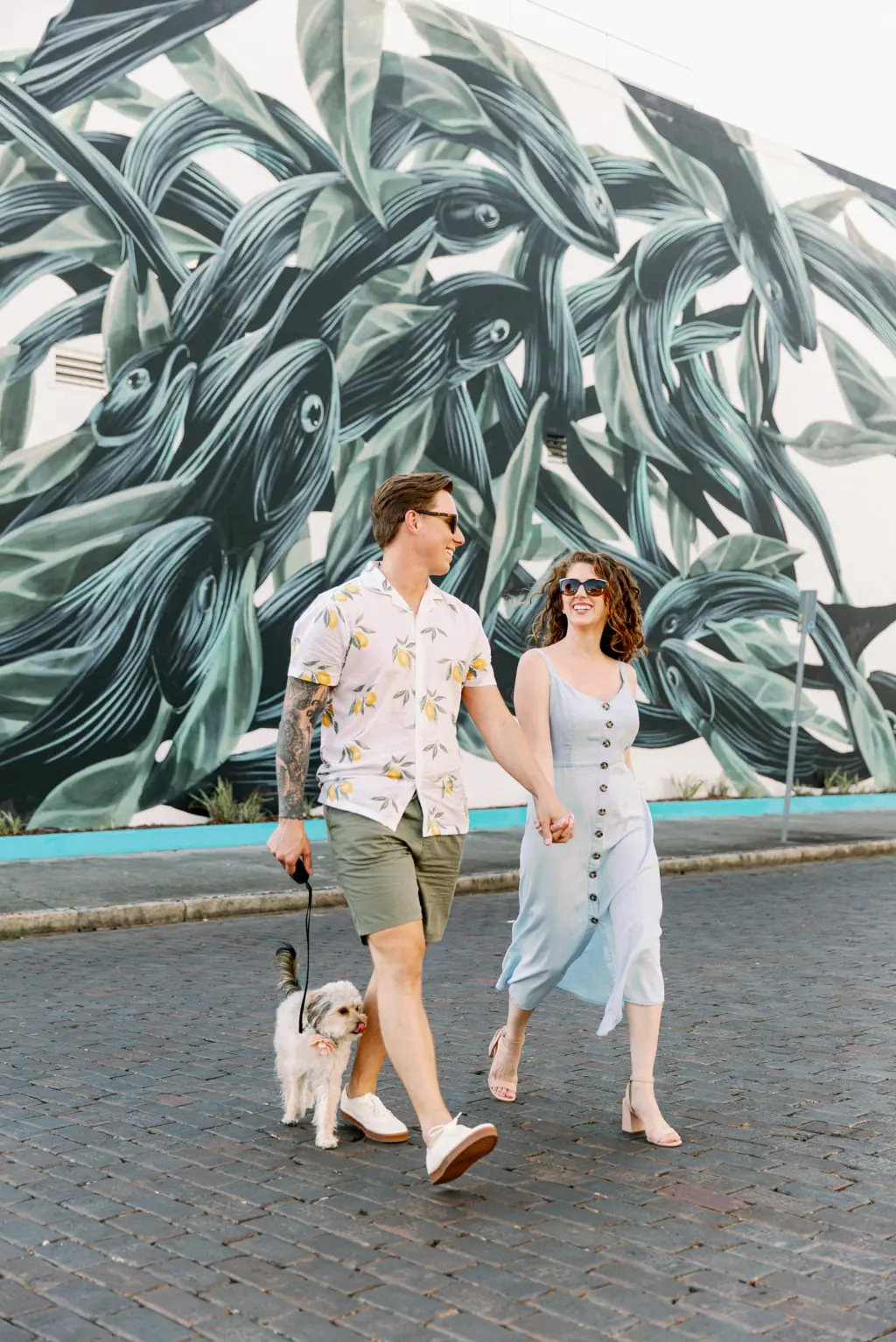 ---
Cypress Point Park
"Cypress Point Park is an excellent location for engagement photos for several reasons. Firstly, the park offers stunning natural beauty, with a long coastline featuring picturesque views of the ocean and towering palm trees that make for a romantic backdrop. Additionally, the park has several scenic paths and trails, providing a variety of settings for photos, from open fields to lush greenery. Lastly, the park is conveniently located, with easy access from downtown Tampa, making it a great option for those looking for a beautiful outdoor location close to the city." -Arron McNeile, McNeile Photography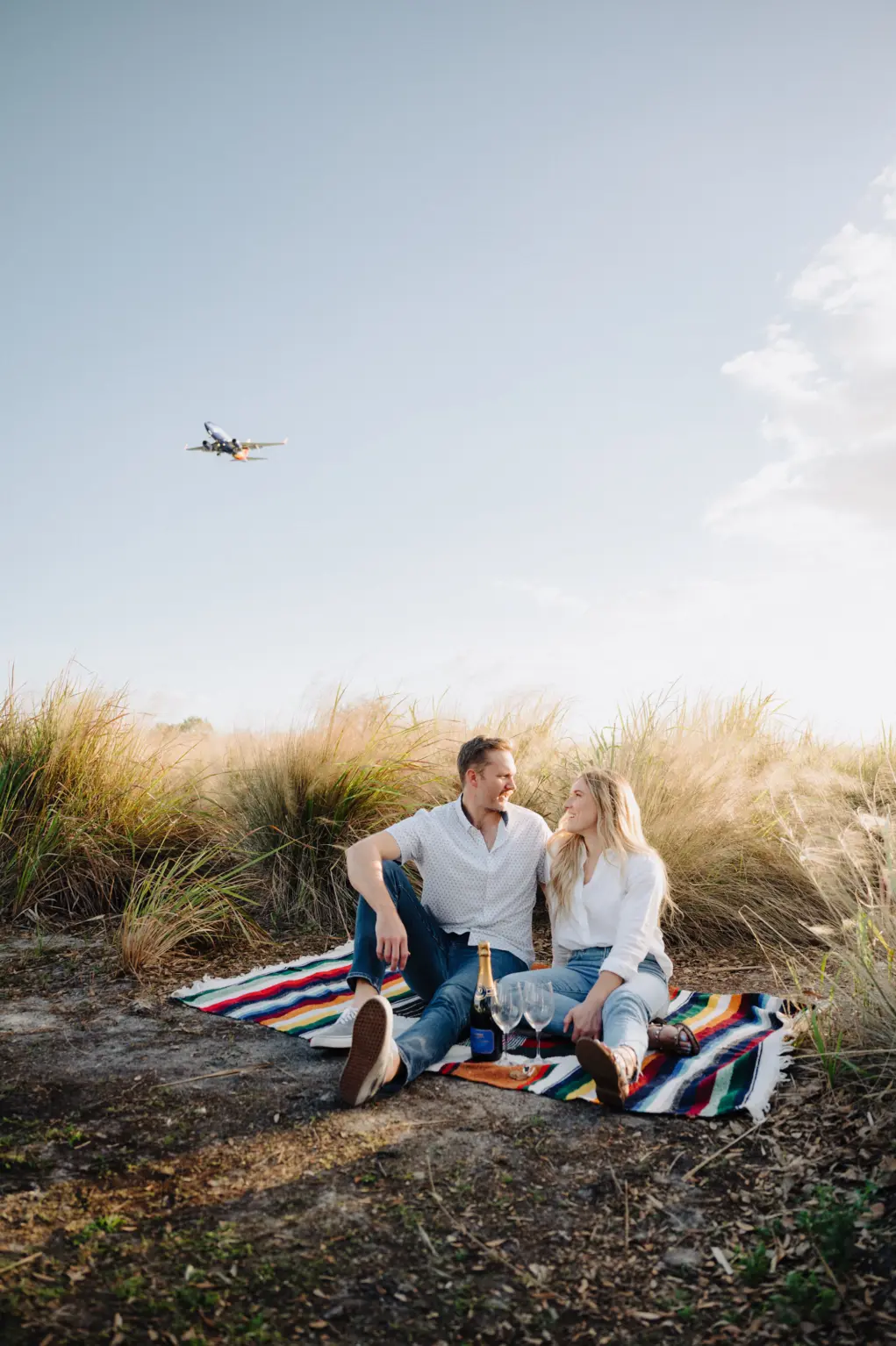 ---
---
Mobbly Bayou Beach Park
"Mobbly Bayou Beach Park is a hidden gem engagement location in the Oldsmar area. One of the best things about this location is that it's tucked away in a neighborhood so, there aren't crowds of people getting in the way. Its serene and peaceful vibe creates a relaxed atmosphere where couples can simply be themselves among a canopy of beautiful live oaks." -Joy Hmielewski, -Joyelan Photography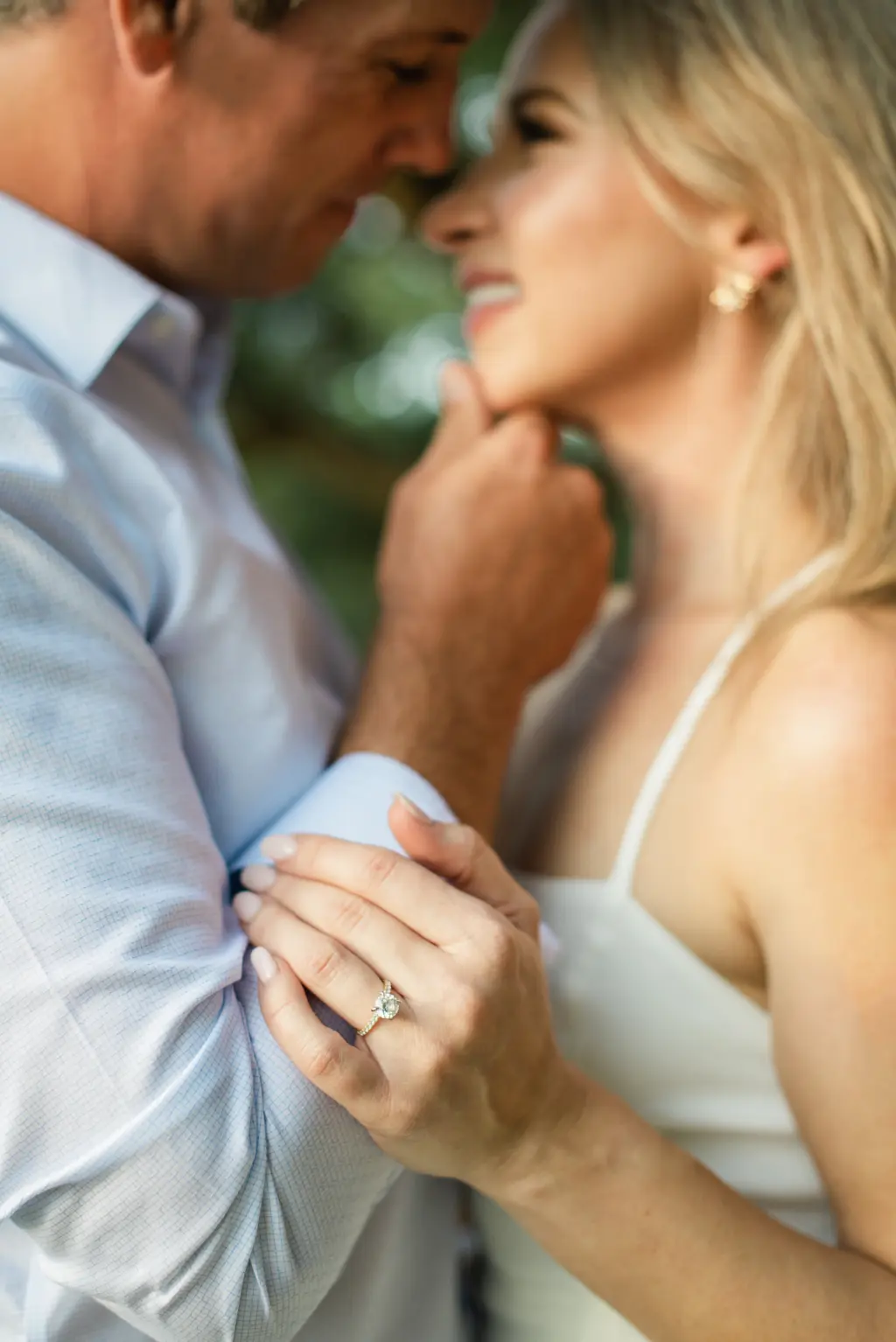 ---
Pass-A-Grille Beach
"Many of my clients love the chic/rustic Florida feel of this location, just south of St. Pete Beach, while having the flavor of a destination engagement session. Some other perks include that it's easy to access with parking and changing spaces nearby, and you can shoot in any direction giving versatility. I love the muted blues and greens this location brings, with tones of yellow and mint as accents. I try to capitalize on that further by choosing the right wardrobe for the couple. I like to plan these sessions towards sunset to finish off with something really dramatic, giving my couples even more options for winning shots." -Rodrigo Mendez, The Love Portfolio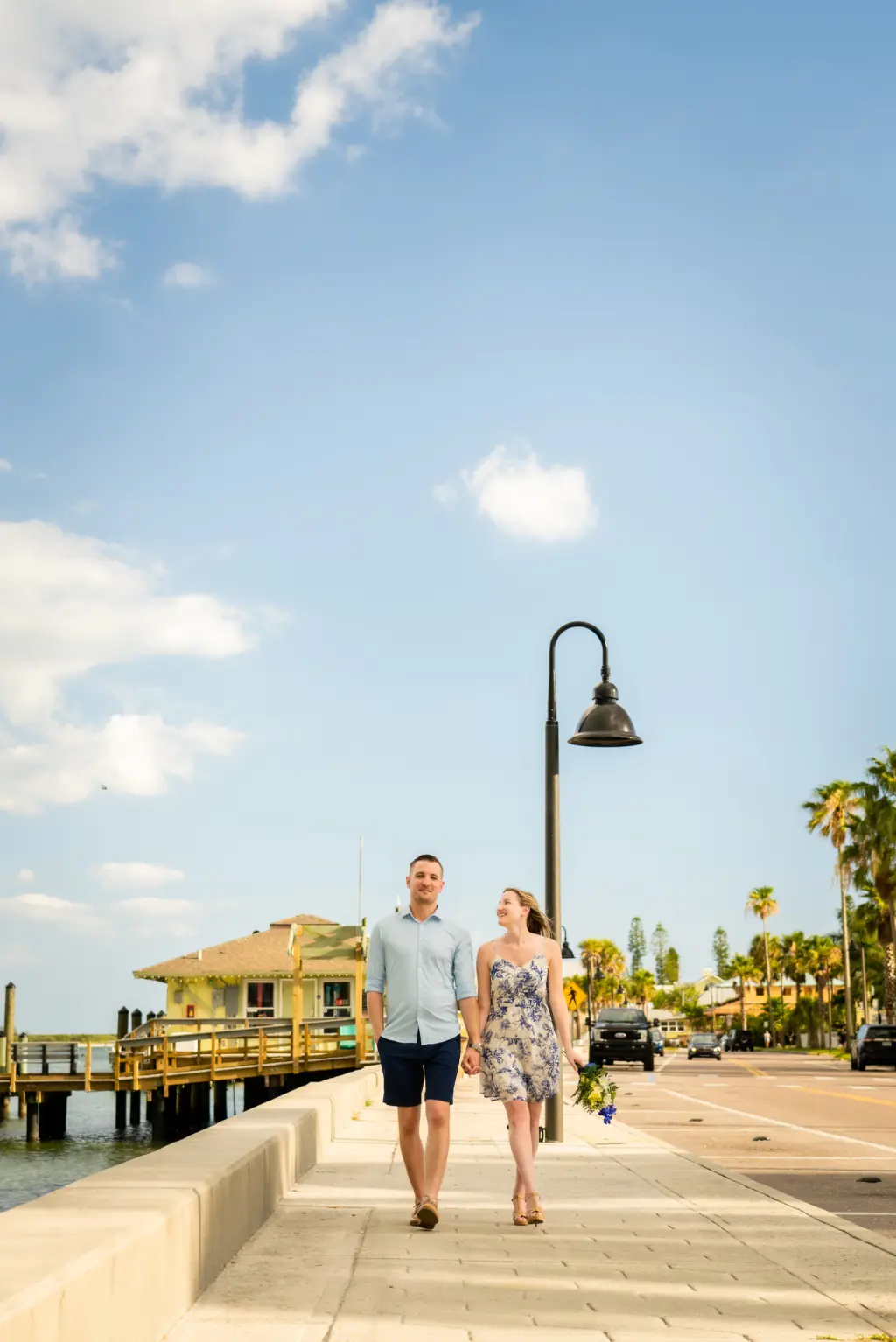 ---
In-Studio Session
"Shooting in a studio is the perfect option for those wanting a cooler place to shoot during the summer, for their hair and makeup to stay in place and perfect, an editorial vibe or magazine-style lighting, or those who just want to have some creative fun! We have our own studio located in Tampa, and there are a few others you can rent for $50-200 per hour. Make sure you're factoring in that cost if you choose a photographer that does not have their own studio!" -Shannon Dewitt, Dewitt for Love Photography
"Using a studio for engagement photos is a great option for couples who want a more controlled environment and the ability to create a specific look and feel for their photos. A studio offers a blank canvas for the photographer to work with, with the ability to control lighting, background, and other elements to create the desired effect. This can lead to more creative and stylized photos, with a unique and personalized look. Additionally, a studio allows for more privacy and intimacy during the photo shoot, as it eliminates the distractions of a public location. Couples can focus solely on each other and the photographer, leading to more natural and relaxed poses and expressions. Finally, using a studio also allows for flexibility with scheduling, as it is not weather-dependent and can be scheduled at any time of the day." -Arron McNeile, McNeile Photography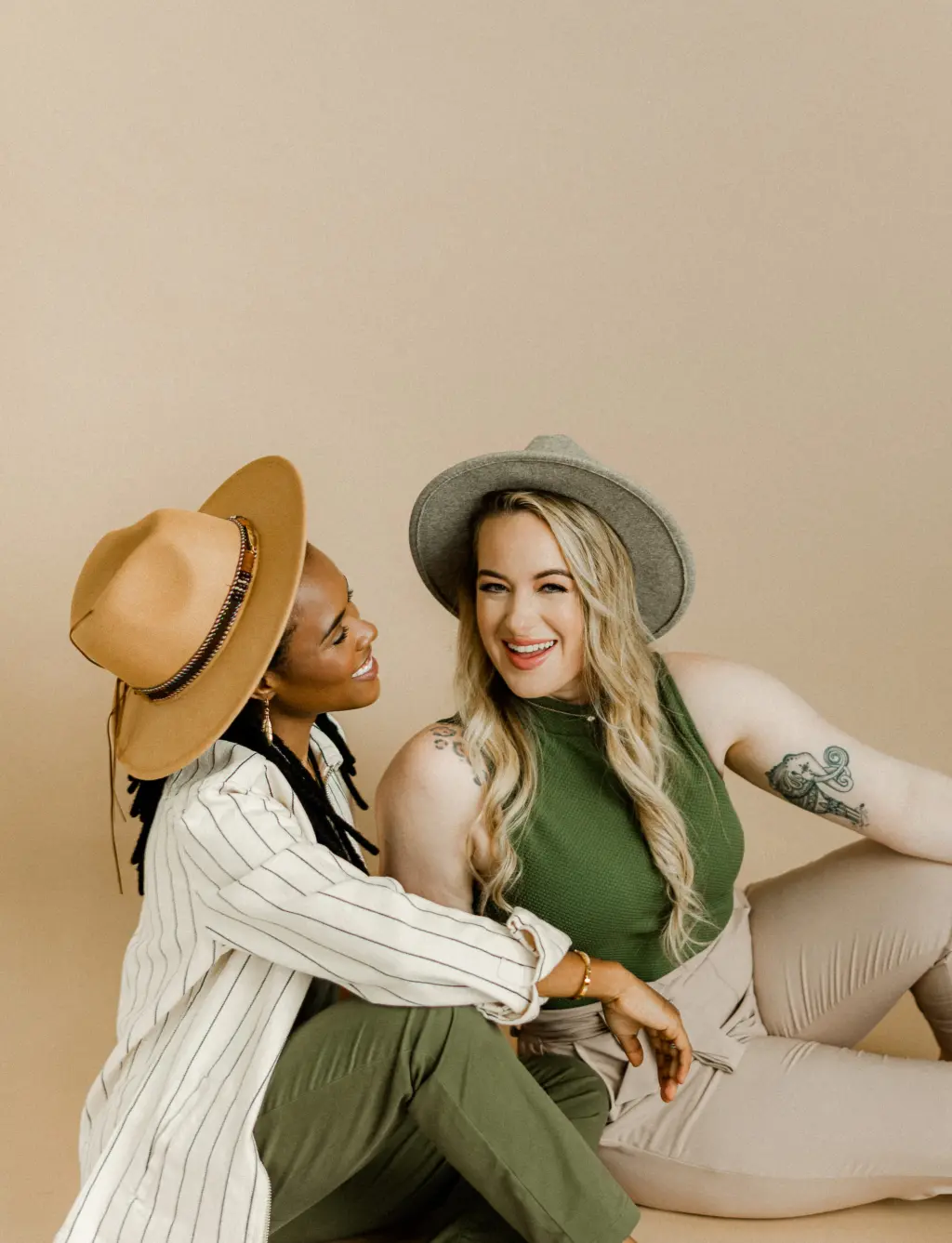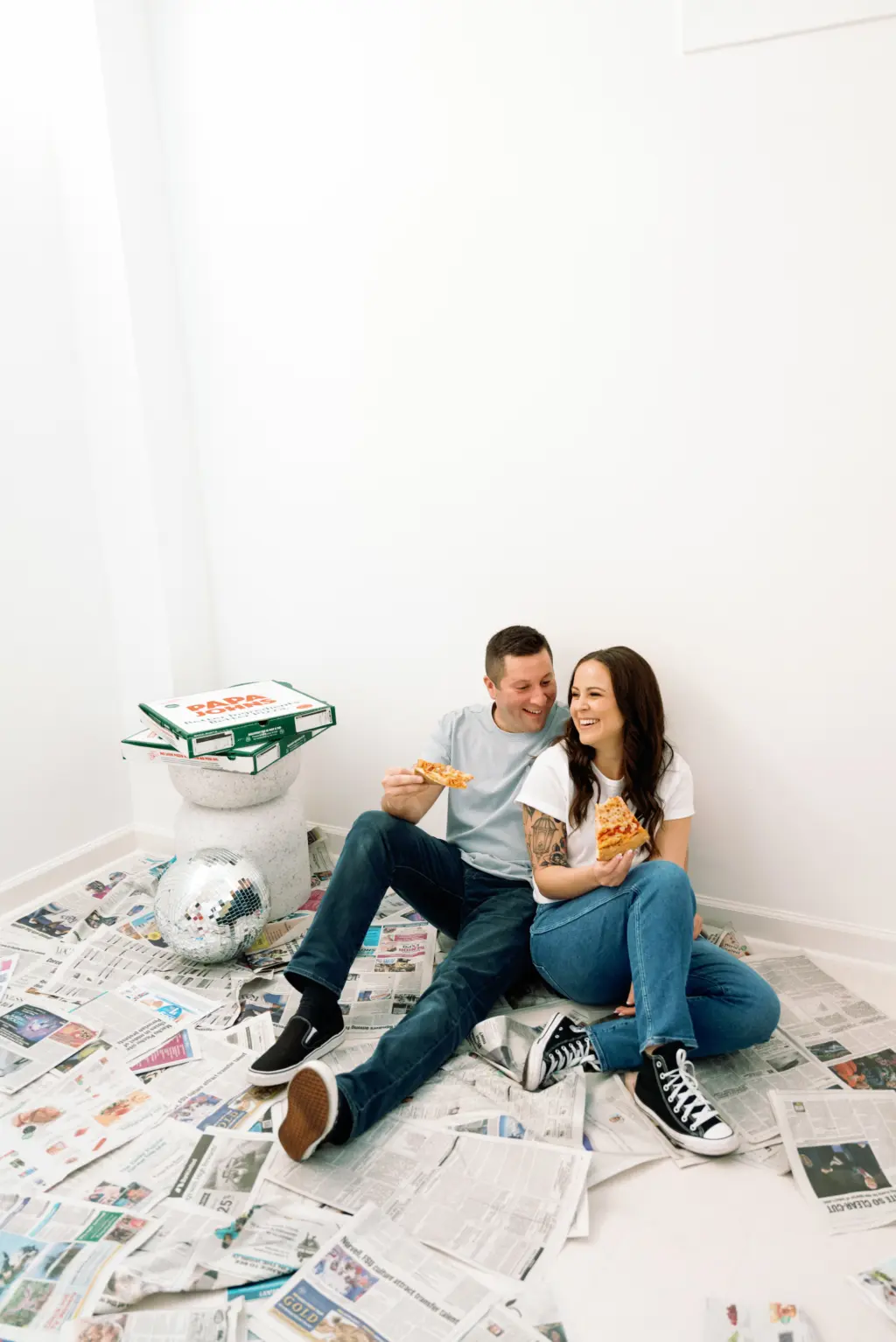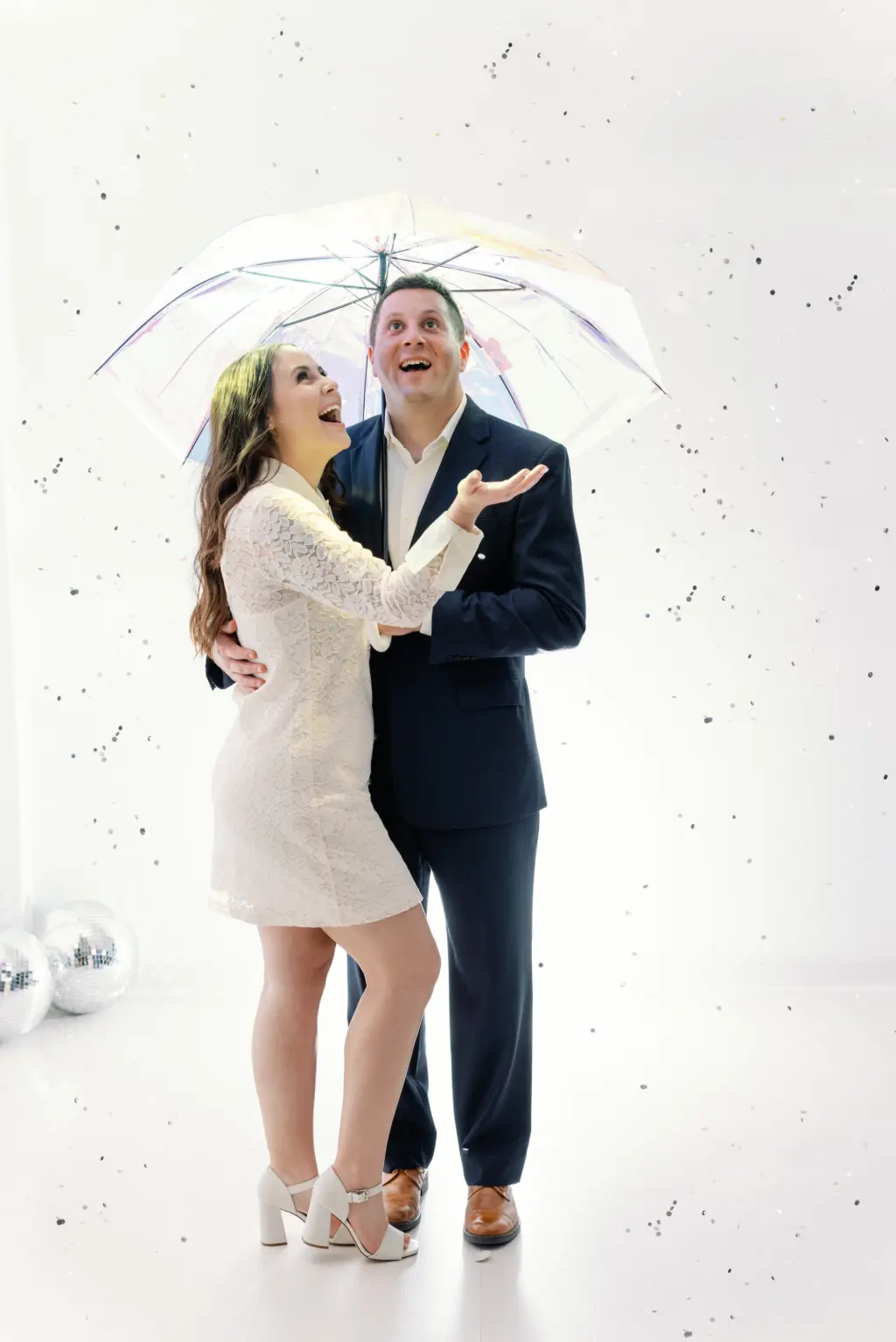 Dewitt for Love Photography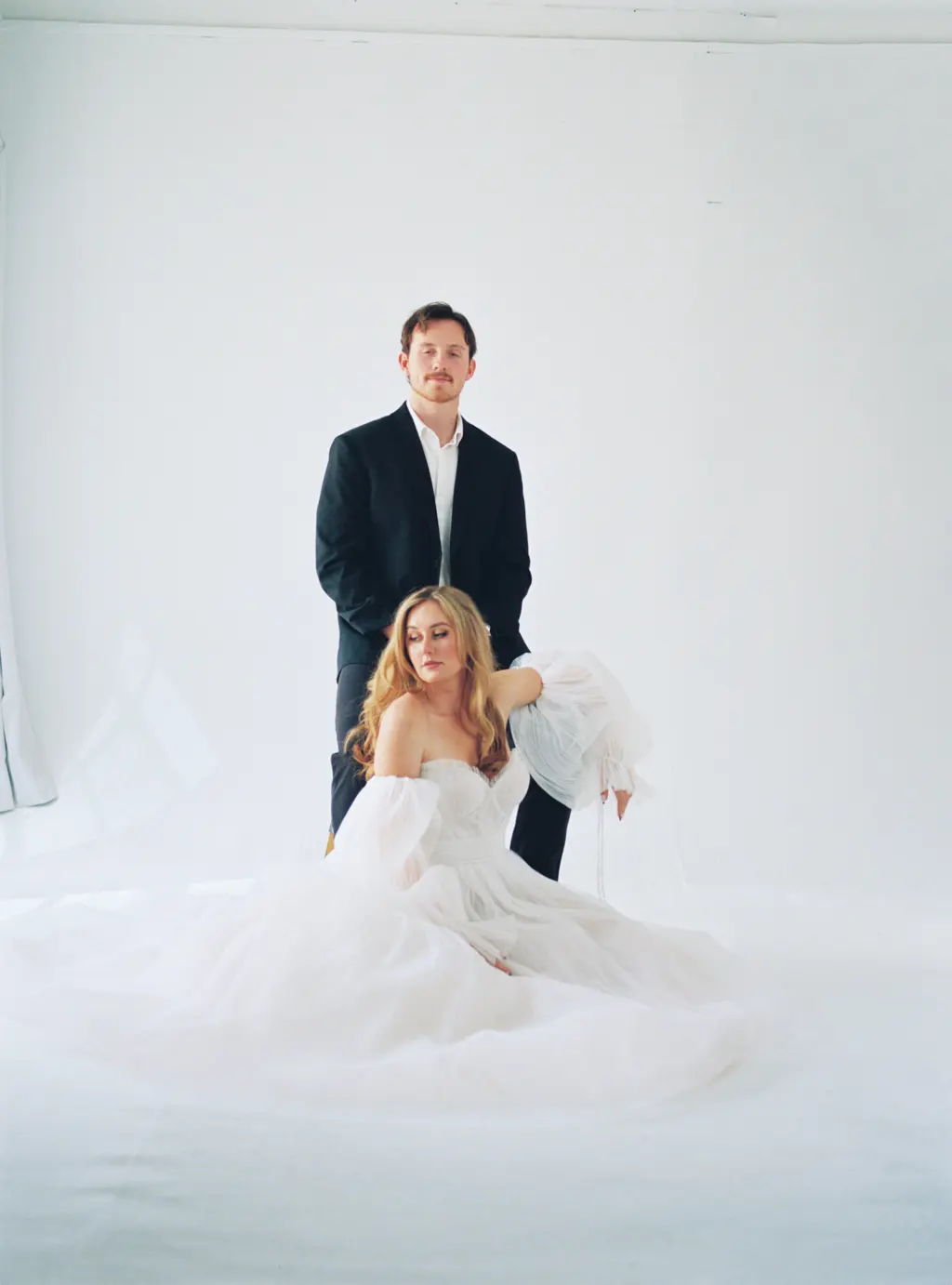 McNeile Photography
---