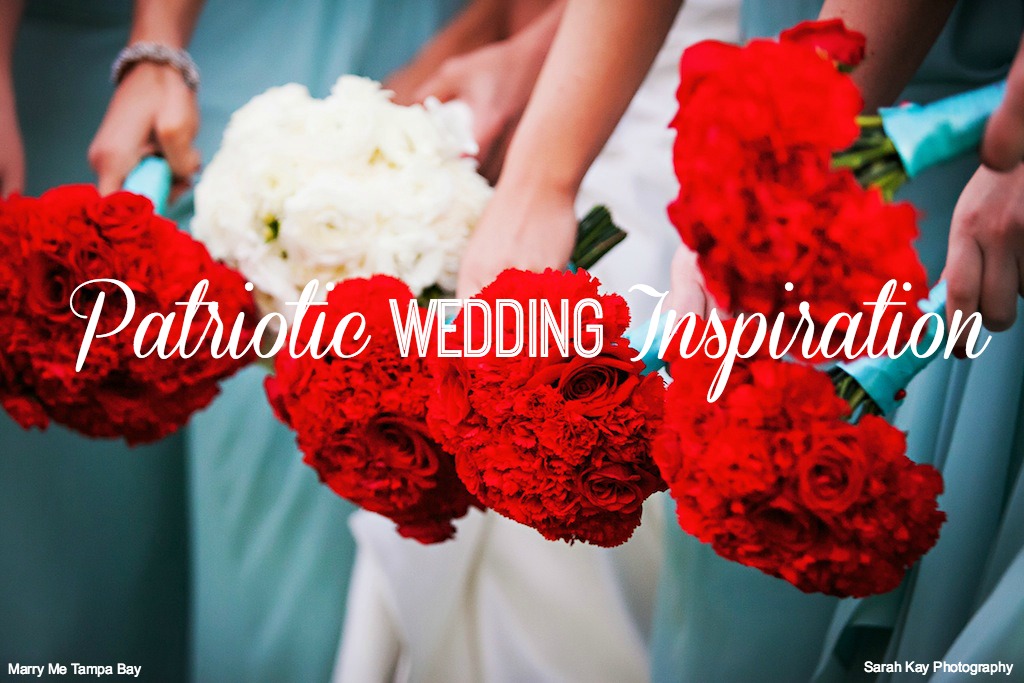 Photography: Sarah Kay Photography | Flowers: Flowers by Jenny
Tampa Bay weddings are known to have their own unique style. If you're hosting a summer wedding, particularly around the Fourth of July, you cannot go wrong adding patriotic flair to your big day!
Whether it's touches of red, white and blue or honoring those who serve, we've asked our top Tampa Bay wedding photographers to share their favorite patriotic inspired wedding day moments.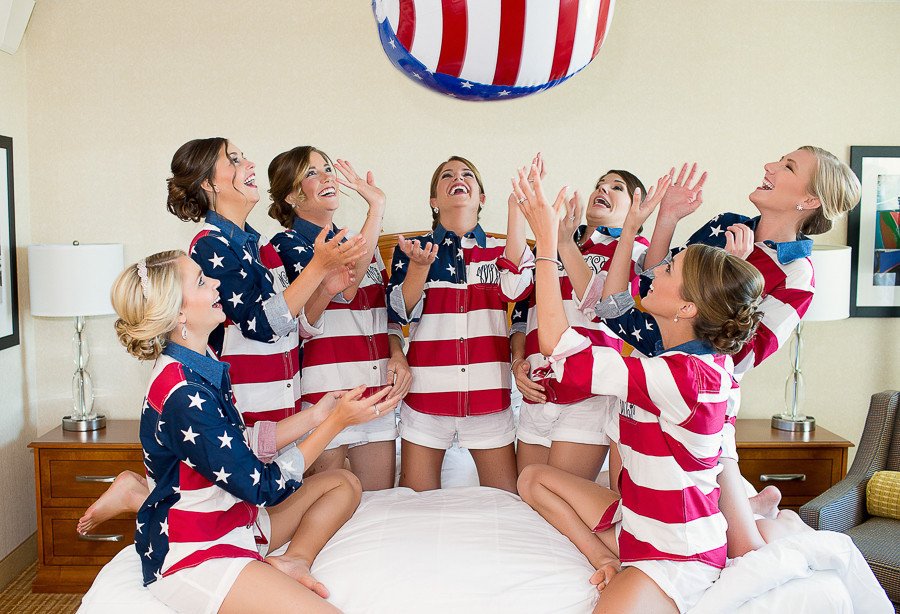 "Melissa and the girls got ready for her wedding at the Tampa Marriott Waterside. All of her details were U.S. flag themed, but my favorite were the monogrammed flag shirts each of the girls wore. Their bridal suite had beautiful natural light, so this fun moment with a flag beach ball was a must!" -Jeff Mason, Jeff Mason Photography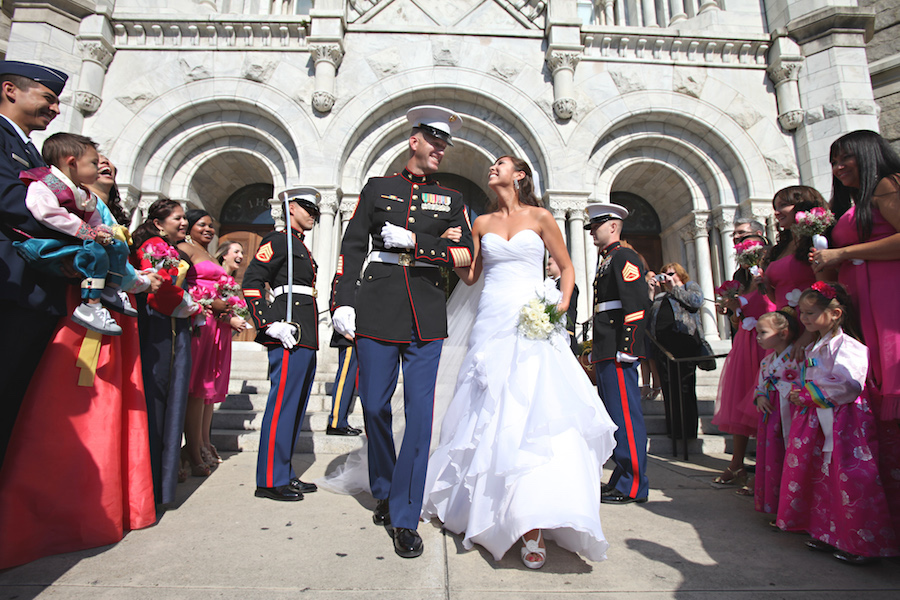 "Jenny and Paul both serve our country in the military. Paul is in the Marines. and their exit down the stairs of Sacred Heart Catholic Church was under a saber arch. It's a worldwide wedding tradition in which sabers or swords are used to salute a newly married couple, and it welcomes the bride into the Marine Corps family. They just look so happy and fun here!" -Carrie Wildes, Carrie Wildes Photography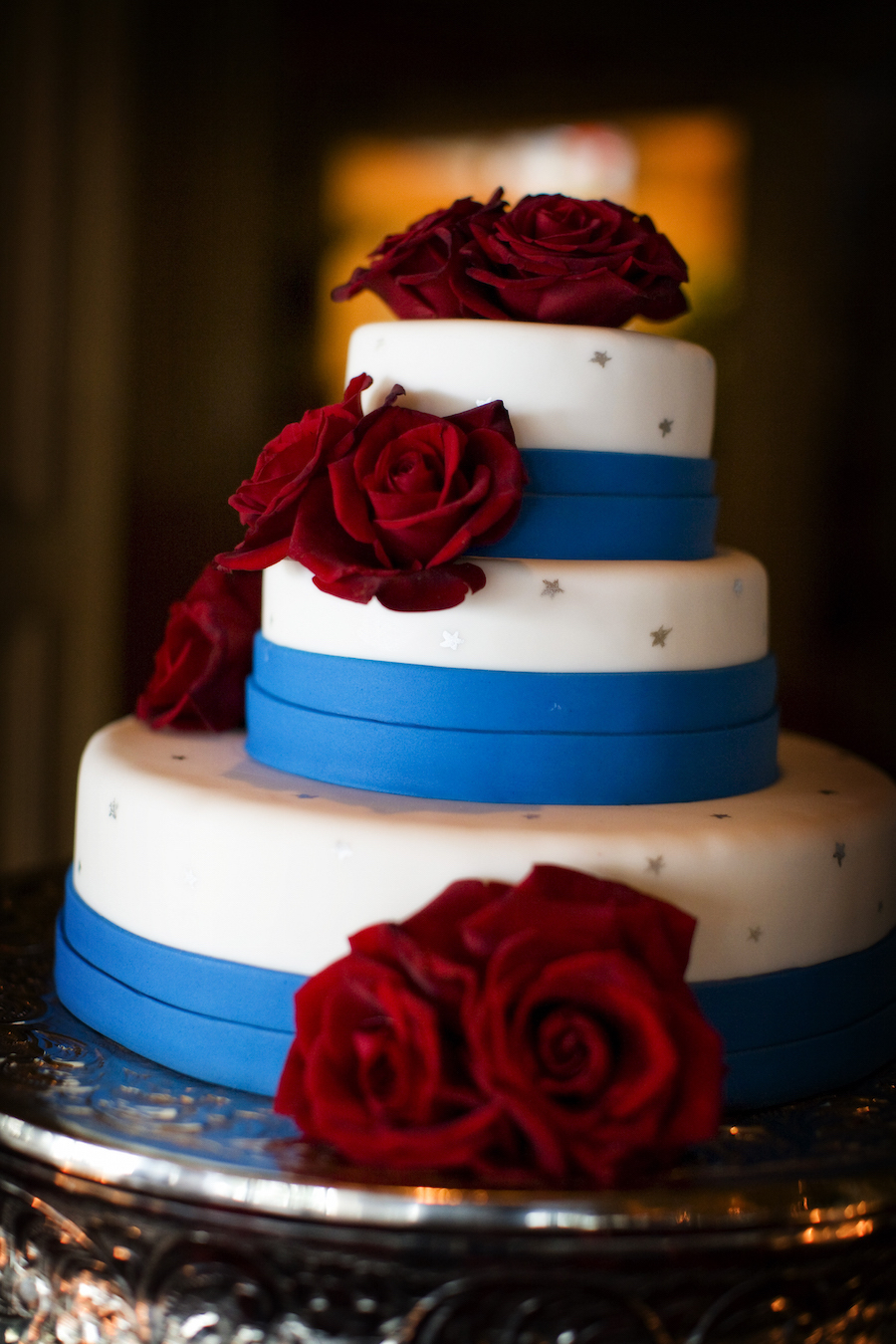 "This beautiful wedding is the embodiment of patriotism. Kyla and John decided to carry the theme of red, white, and blue throughout the entire process, even going so far as to set the date of the ceremony on Independence Day. The cake stood out to me in particular due to its white and blue stripes being perfectly accented by gorgeous red roses." -Rebecca Zoumberos, Limelight Photography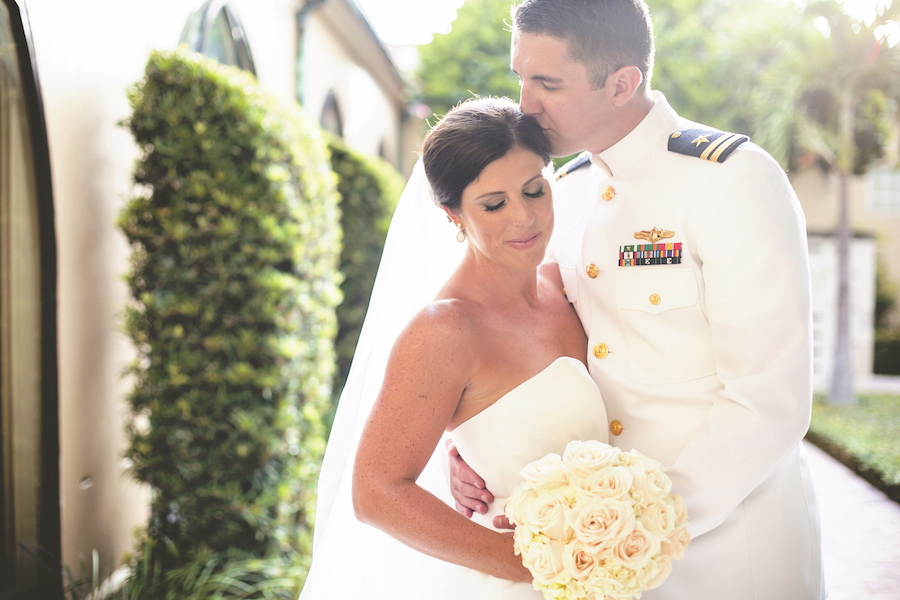 "We loved everything about Brett and Anne's Fourth of July wedding. The entire day was electric and exciting!" -Jessie Stehlik, FotoBohemia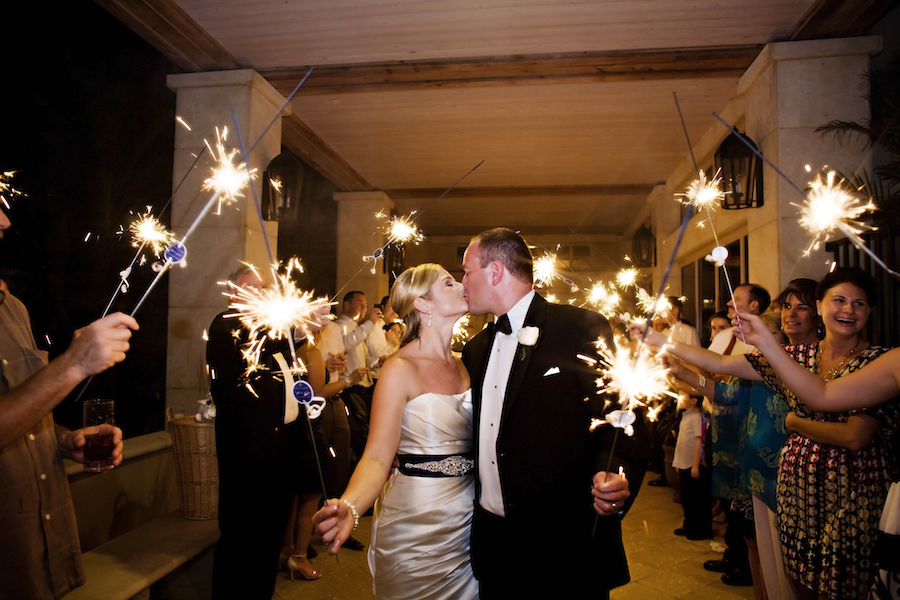 "Kyla wore a navy blue band on her gown to add color and carry the Independence Day theme. To top it all off, the guests sent the couple off with a spectacular sparkler show that lit up the night." -Rebecca Zoumberos, Limelight Photography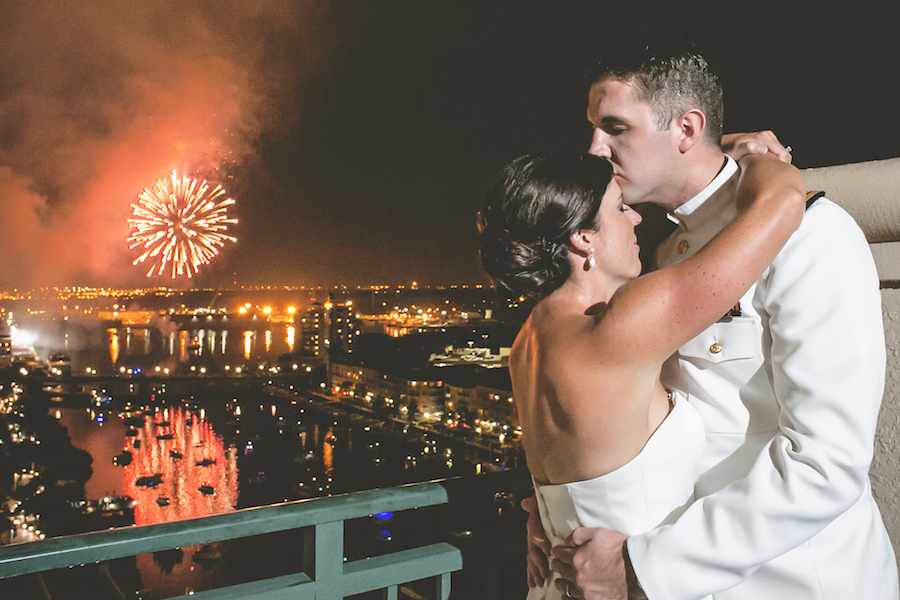 "The couple handed out patriotic props during the reception, and I actually got goosebumps when the DJ played Fireworks. The entire crowd went crazy. What a party!" -Jessie Stehlik, FotoBohemia