Envisioning a garden-inspired ceremony filled with whimsy and touches of modern decor, this luxurious stylized wedding shoot features two jaw-dropping floral backdrops, outfit changes for both the bride and groom and a historic wedding venue just minutes from Clearwater Beach.
The design duo of Clearwater wedding planner Special Moments Event Planning and florist Gabro Event Services created this stunning greenery-filled outdoor garden ceremony complete with a luxurious, suspended infinity ring floral backdrop crafted entirely out of delicate white orchids set against a dark-green boxwood wall.
K&K Photography | Special Moments Event Planning | A Chair Affair | Mobile Wind | Gabro Event Services | Femme Akoi Beauty Studio | Isabel O'Neil Bridal Collection | Sacino's Formalwear | Belleview Inn
---
Gina and Steve's destination St. Pete Beach wedding dazzled with elegant charm and breathtaking postcard Florida views. Wanting a laid back ambiance, the Illinois bride and groom incorporated their personalities with a cigar bar, a bilingual band and gold details.
"For our theme, we wanted a romantic garden design. Since our wedding wasn't black tie, I wanted the ceremony and reception to be more relaxed and flowy," the bride shared. "Our colors were blush, navy, white, and gold. I chose them because they pair nicely together and mix well with the colors at the Don CeSar."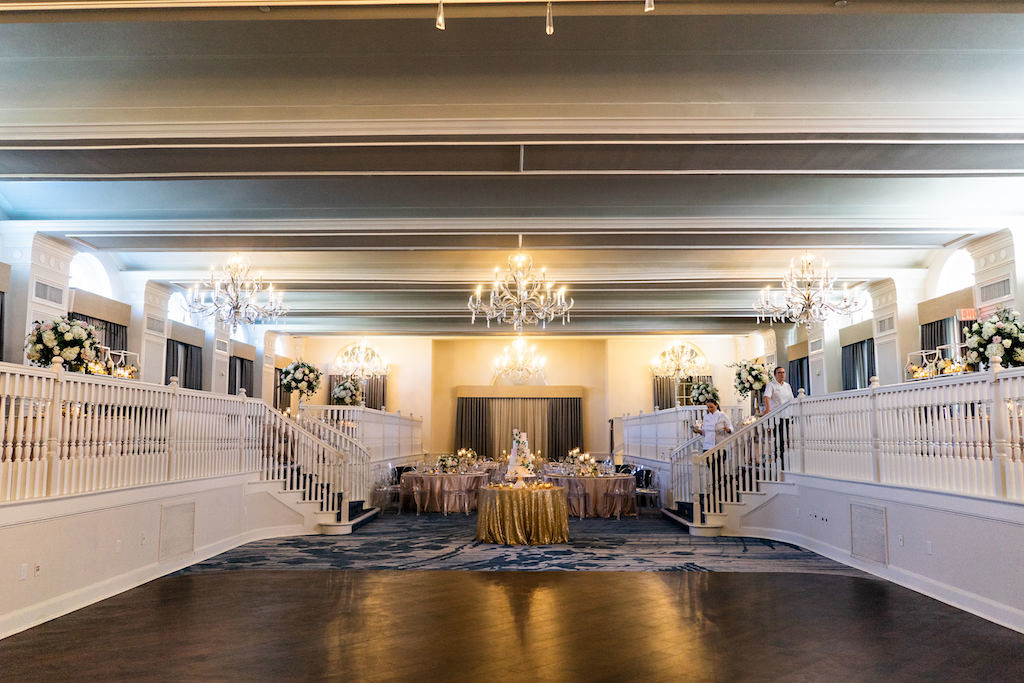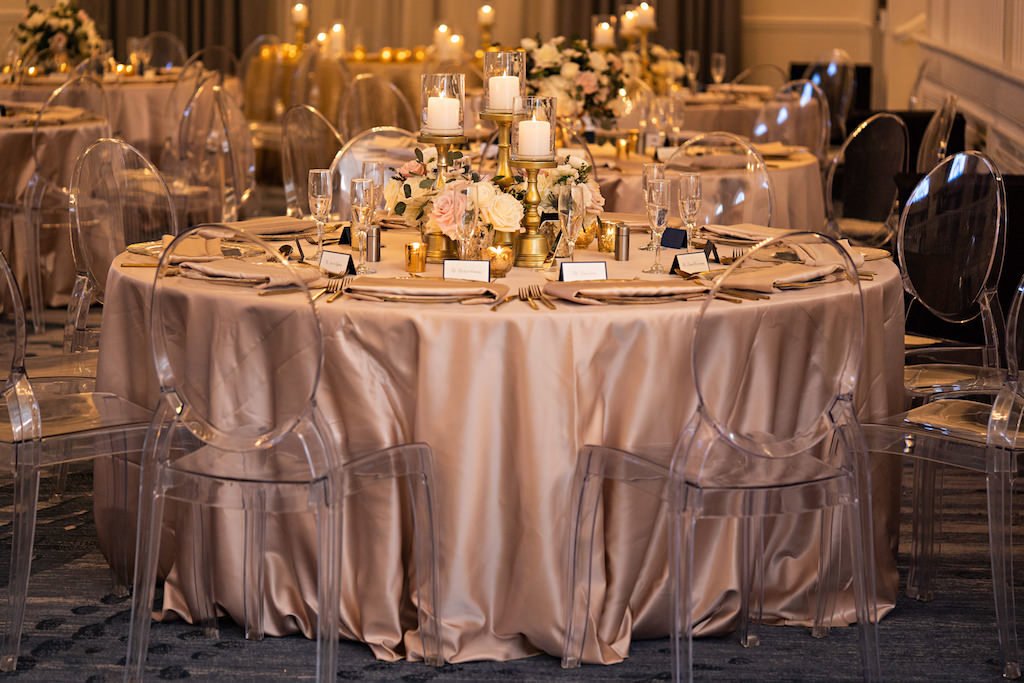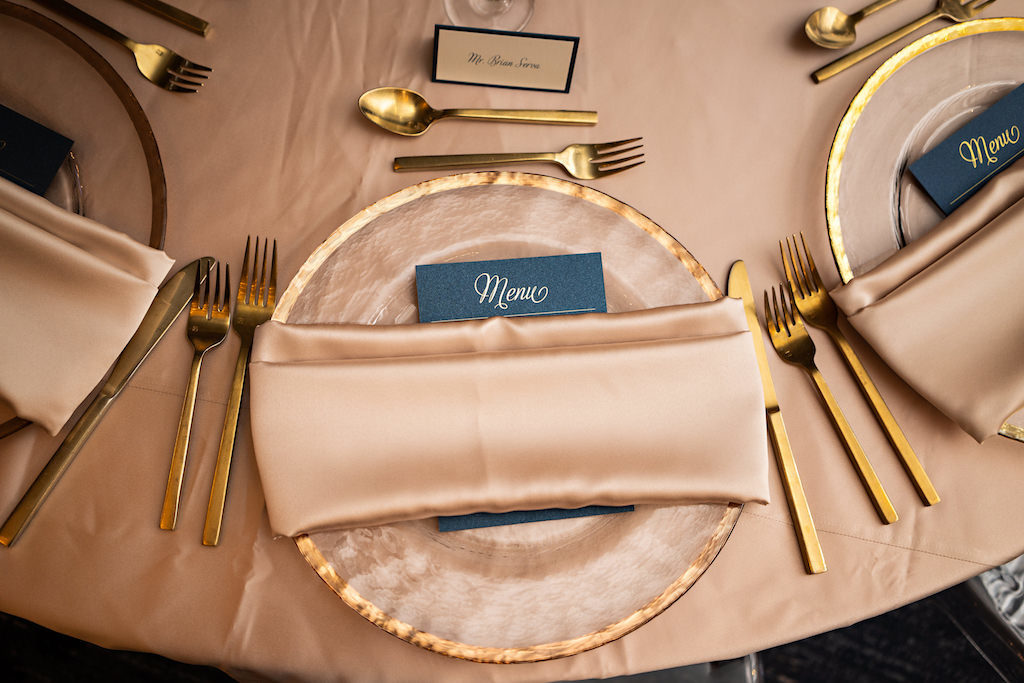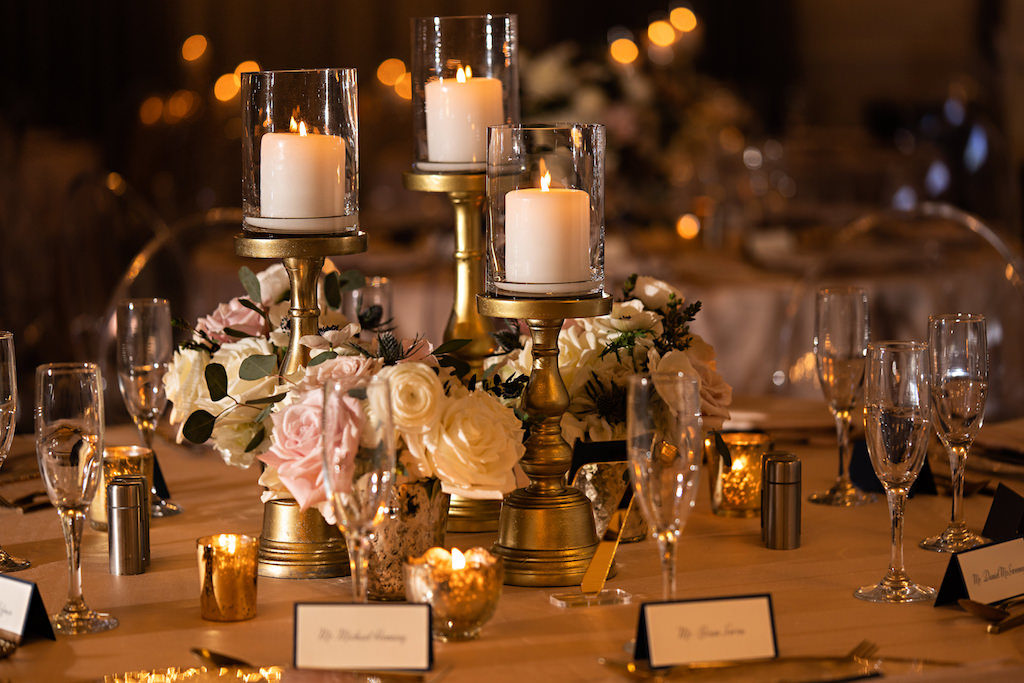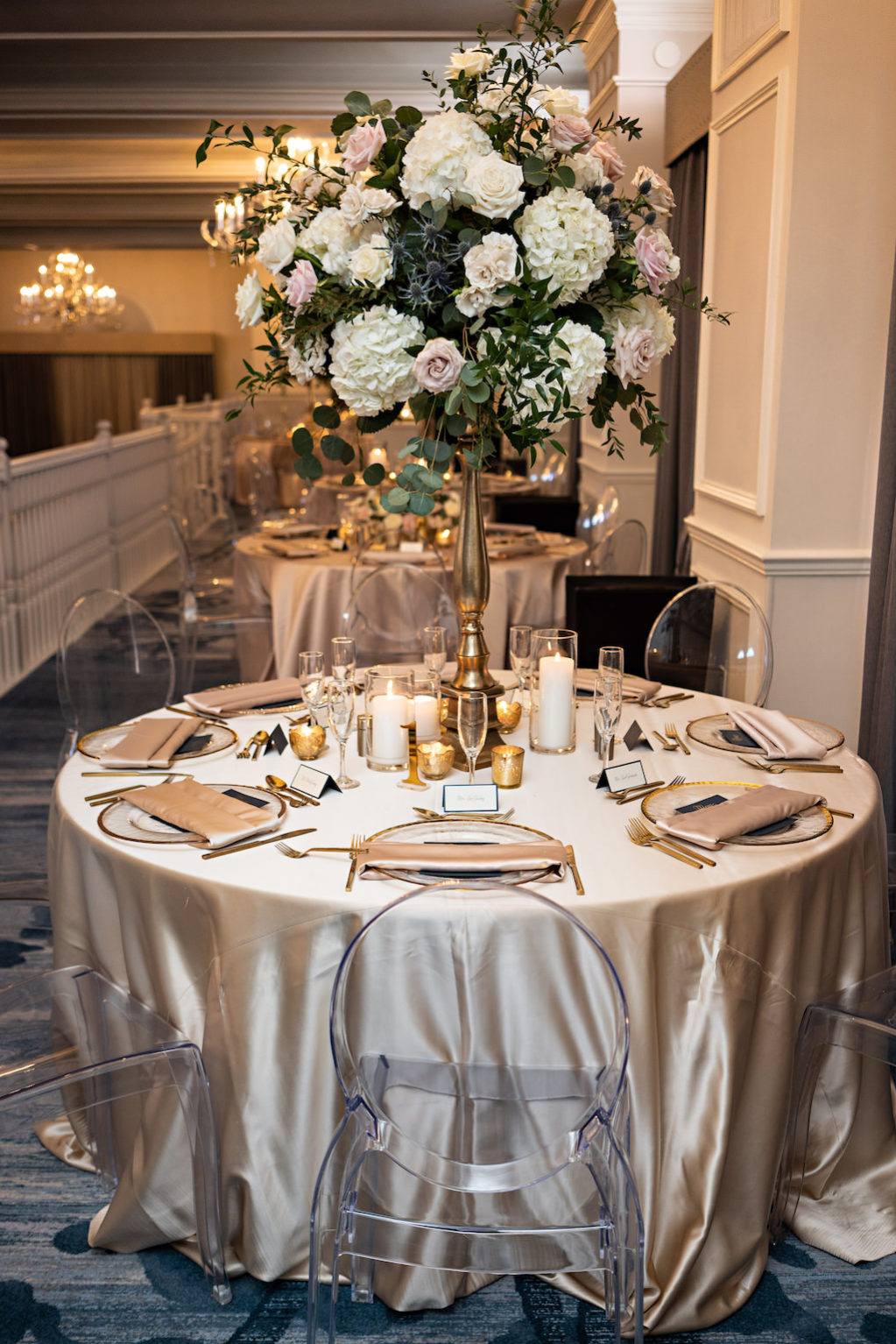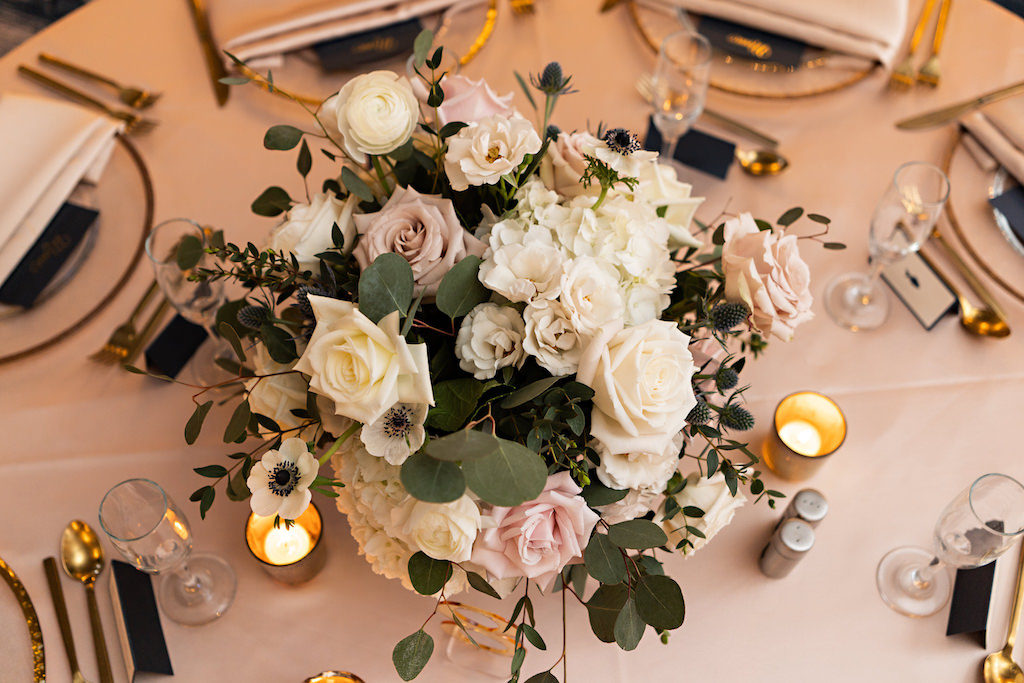 Stout Studios | Parties A'La Carte | Bruce Wayne Florals | A Chair Affair | Over the Top Rental Linens | Kate Ryan Event Rentals | The Don CeSar
---
Planning a wedding from west the coast, Madeline utilized Marry Me Tampa Bay for inspiration and research, where she found St. Pete wedding planner and designer UNIQUE Weddings + Events.
"I interviewed several wedding planners before I found Staci from UNIQUE Weddings + Events. Since we live in Seattle, I wanted to find someone who I could communicate with easily over the phone. I found Staci from Marry Me Tampa Bay, and then she found the rest of my vendors," the bride explained. "I am in no way someone who is good with details, so I needed someone who could handle all the little things I knew I would forget. Staci is an amazing, talented individual who puts together amazing weddings! I loved all of her previous work, and she was so easy to talk to! She was such a champ and never complained. She did an amazing job, and I could not have done it without her!"
Brandi Image Photography | UNIQUE Weddings + Events | Events in Bloom | The Production Crew | Over the Top Rental Linens | A Chair Affair | Salvador Dali Museum
---
While the Renaissance Tampa boasts a traditional ballroom, we chose to highlight the hotel's unique and vibrant event space with the help of wedding planner Katy Turchich of Coastal Coordinating in this styled wedding shoot.
"The inside space was a perfect backdrop to transform into anything that you want. I wanted to soften the bold colors of the venue and showcase how lighter romantic colors could really work well with the bold colors," Katy explained.
Carrie Wildes Photography | Resurgent Fire Films | Coastal Coordinating | Gabro Event Services | Alessi Bakeries | Nikki's Glitz and Glam Bridal Boutique | Destiny & Light Hair and Makeup Group | Renaissance Tampa International Plaza
---
With the creative duo of floral and decor rentals Gabro Event Services and wedding planner Special Moments Event Planning, the design team created a venue and reception space that embodied a magical atmosphere.
"By incorporating soft lighting and draping, we were able to really showcase that the reception space can look a whole lot different than your typical hotel ballroom," Special Moments Events owner Tammy Watermen explained. "We really wanted to display the potential that the hotel has to offer for weddings, and not follow the most recent trends. By mixing colors and concepts that people would not normally choose for their wedding, we were able to bring the unique style that Hotel Alba offers to life."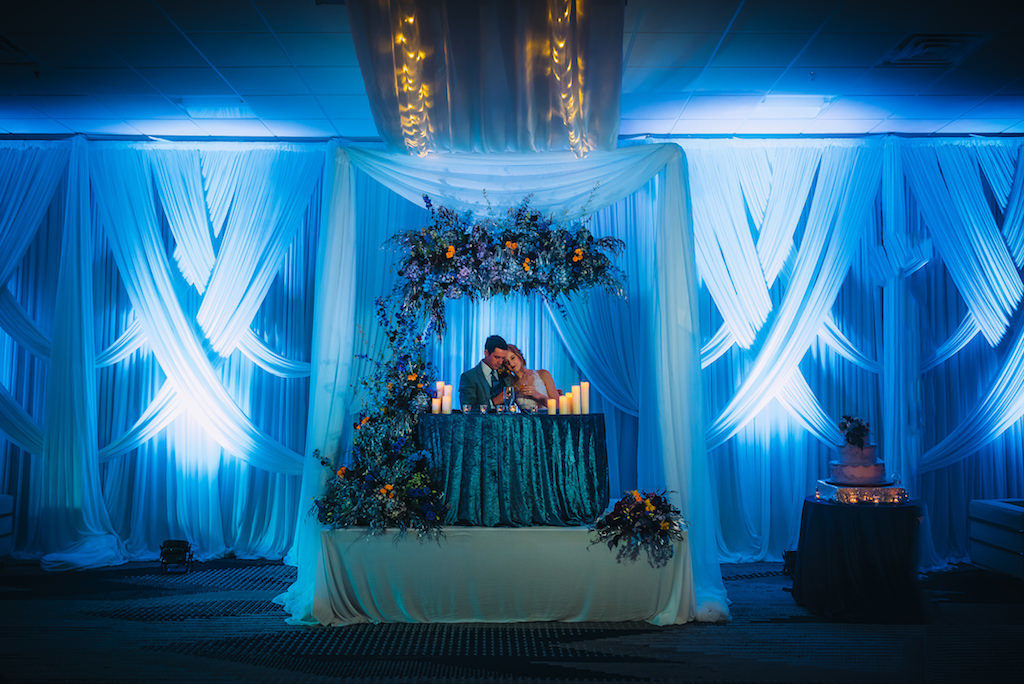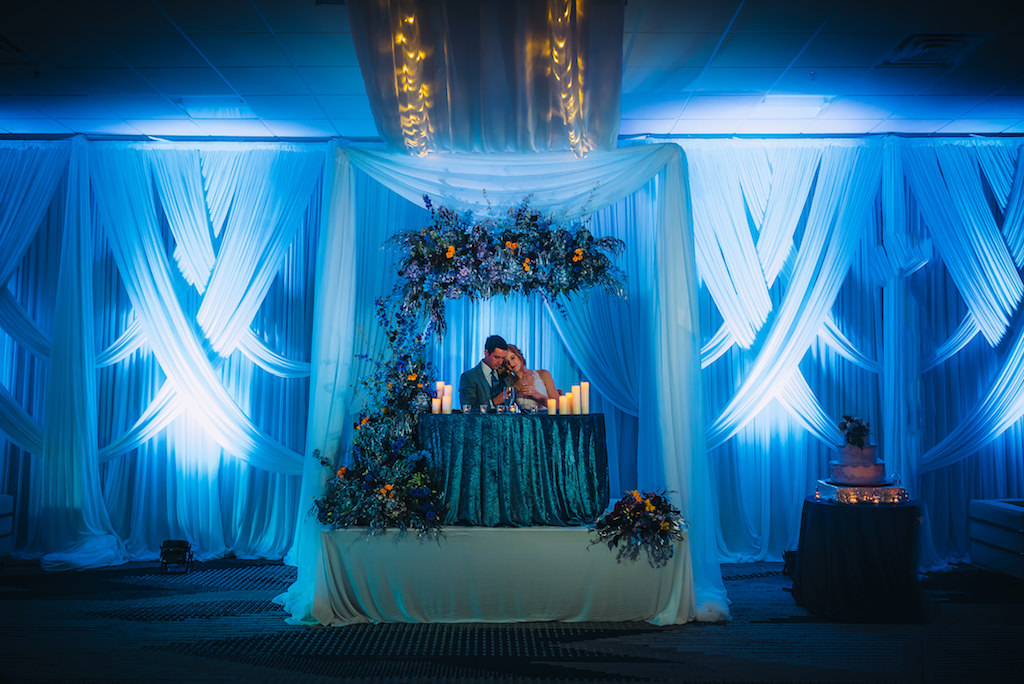 Marsley Photography | Bonnie Newman Creative | Special Moments Event Planning | Bel Fiore Design Studio | Gabro Event Services | Hotel Alba
---
In search of the perfect wedding venue to celebrate the bride and groom's 11-year relationship, the couple searched for a space that was unique and provided a wow factor.
"We didn't want to choose a space that felt like any old ballroom. We looked at a few other local venues, but none of them were big enough or had the character or flexibility quite like The Vinoy," the bride beamed. "We currently reside about two miles from the Vinoy. We met in downtown St. Pete, live here and love it here, so we decided that the wedding should completely embody those things that we loved. The Vinoy was featured on Marry Me Tampa Bay so I definitely used that for stalking of ideas on ballroom sets and creative ideas for photo opportunities! It is historic and elegant and showcases the city beautifully. As for their Grand Ballroom, it was the perfect blend of everything we wanted in a venue space. Plus the whole staff was very accommodating to all of our requests!"
Trenholm Photo | Eventrics Weddings | Suhaag Garden | Isabel O'Neil Bridal Collection | Michele Renee the Studio | The Vinoy Renaissance
---
When choosing a Sarasota wedding venue, uniqueness, outdoor space, and an intimate setting were top priorities for the bride and groom.
"We loved The Resort at Longboat Key Club once we saw it. It was actually the first and only venue that we visited. We love the atmosphere that it gave off as far as a vacation for our guests, the proximity to the beach, and the convenience of the resort amenities for everyone," the bride gushed. "We found that their service was absolutely wonderful, and the wedding venue coordinator and her team made it a very successful event."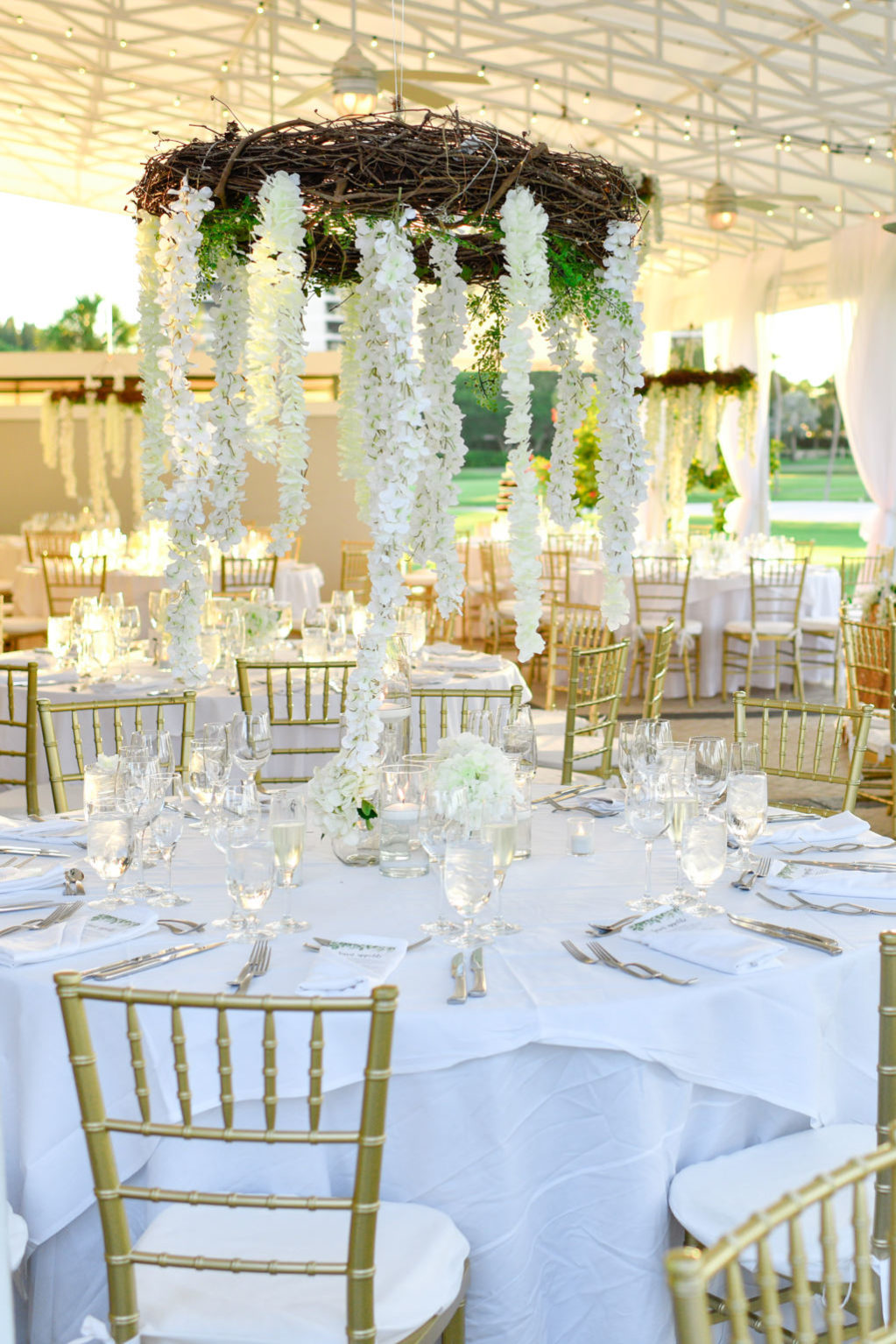 Corner House Photography | Swanky Soirée | Flowers by Fudgie | The Resort at Longboat Key Club
---
This Michigan bride and groom searched for a Sarasota wedding planner with an eye for planning upscale outdoor affairs and who knew how to help destination couples.
"With both of us working a lot and attempting to plan a wedding out-of-state, we knew we needed a full-service wedding planner. I searched online for the best wedding planners in Sarasota and came across NK Productions. I immediately reached out to Nicole, had a phone consult, and instantly felt at ease and confident after our conversation," the bride beamed. "NK Productions was attentive throughout the entire process, had great suggestions for vendors, and tried their best to keep us relatively on budget. Our wedding day run so smoothly, and we couldn't have done it without the help of Nicole and her team."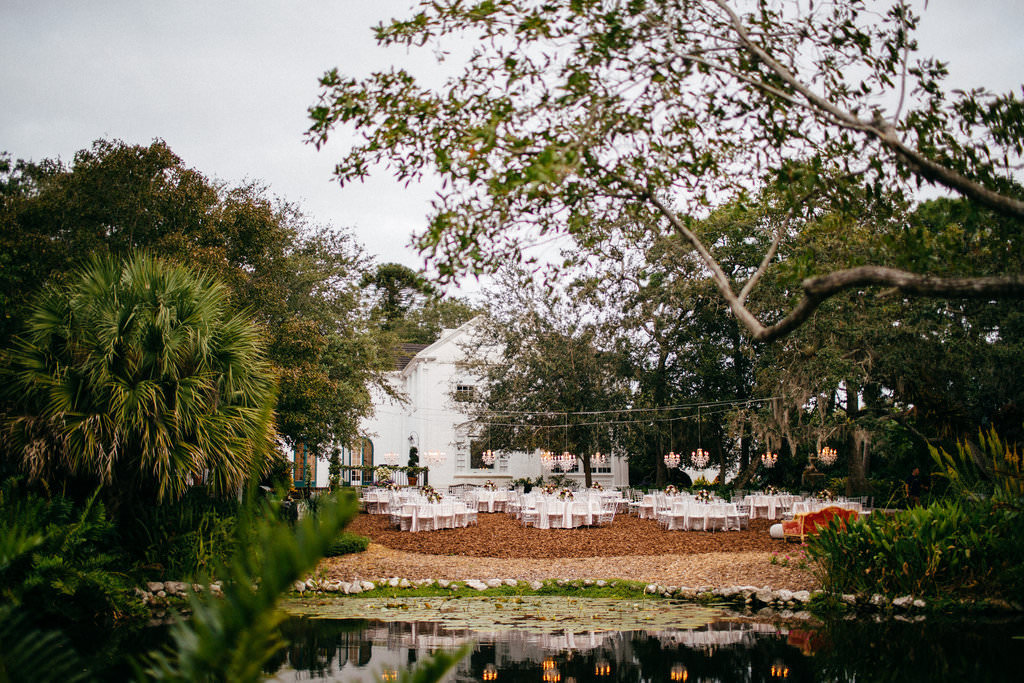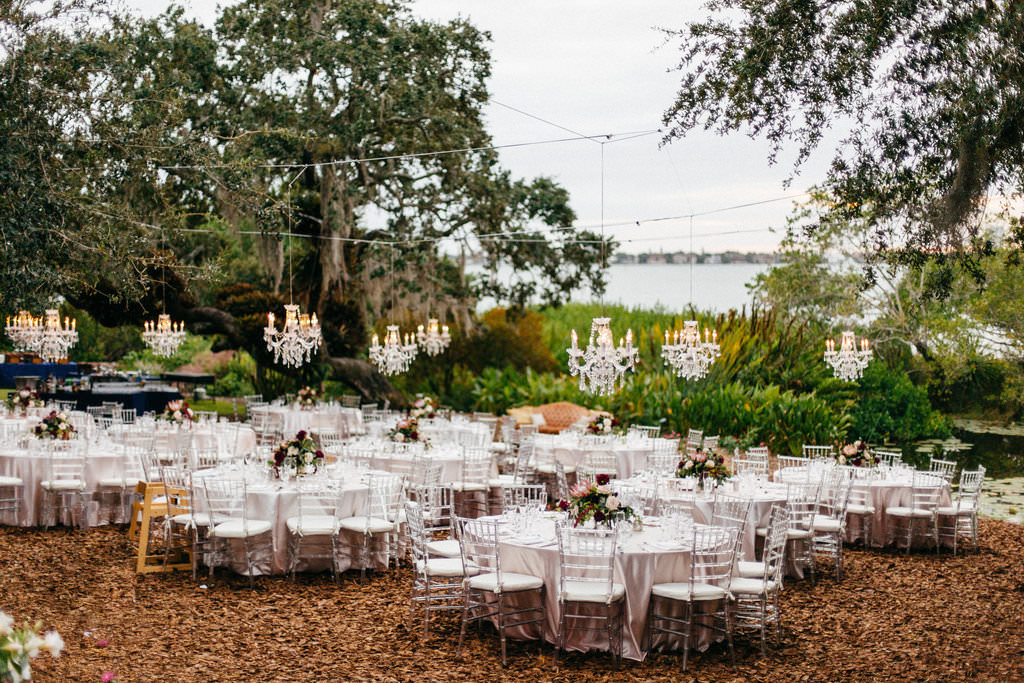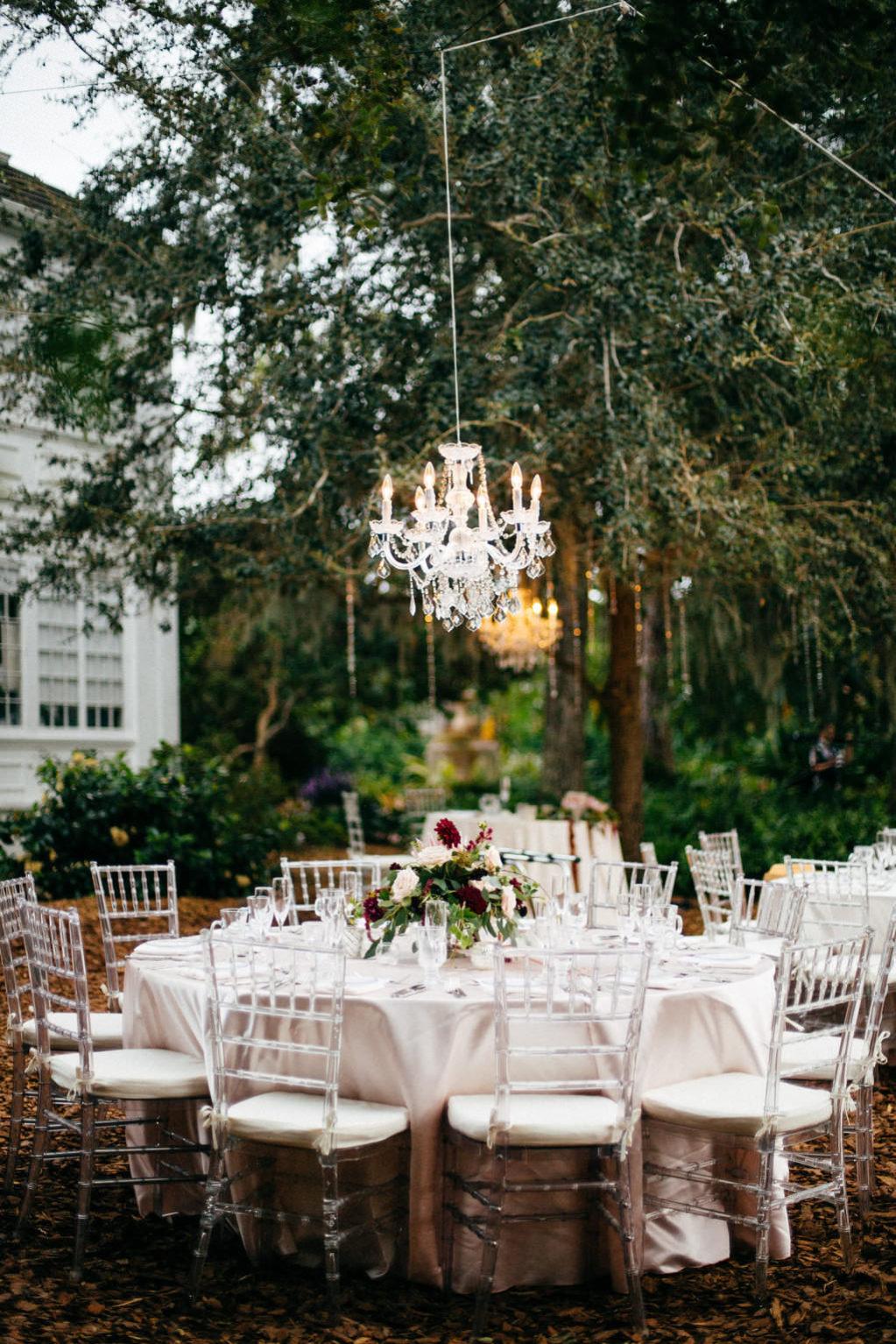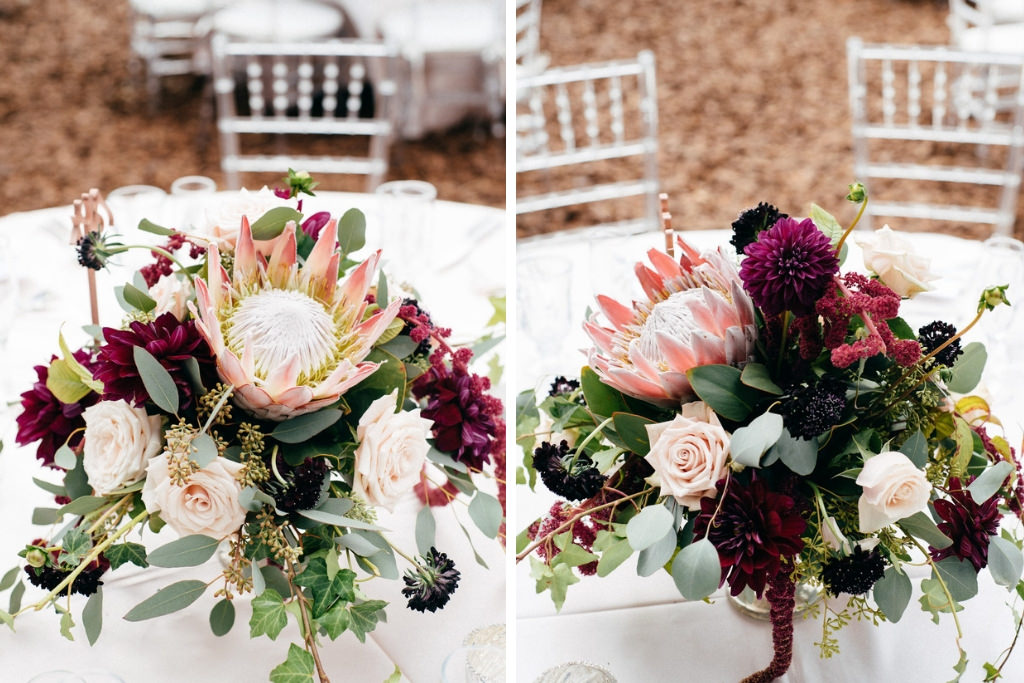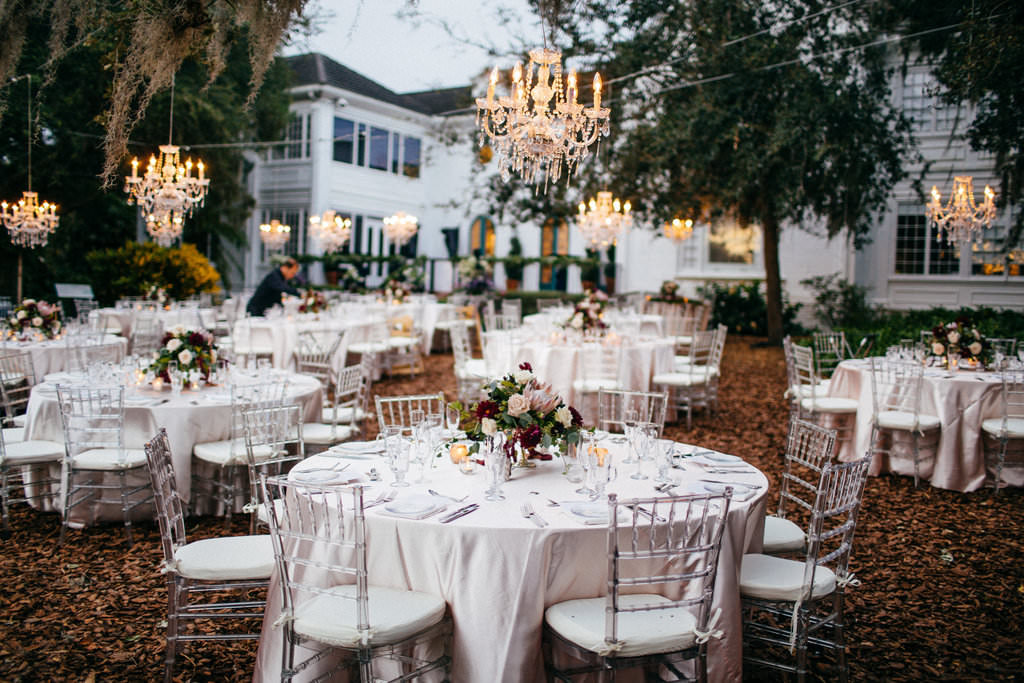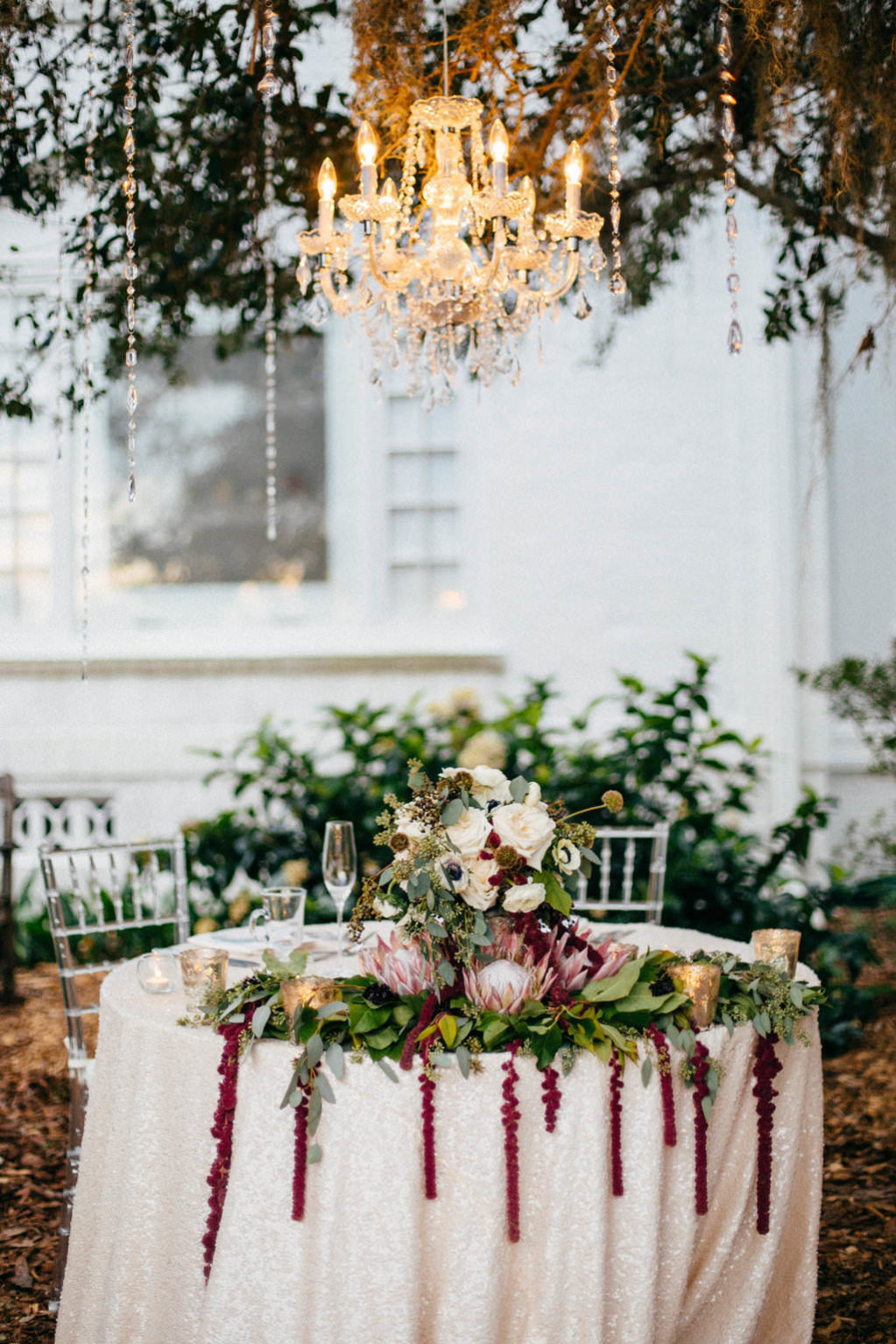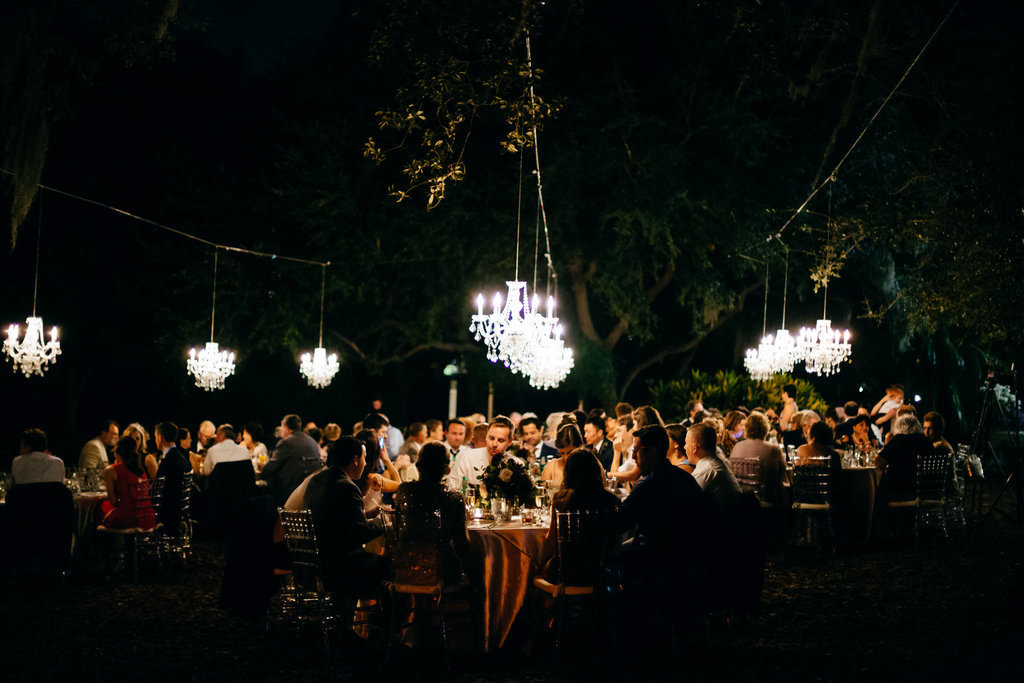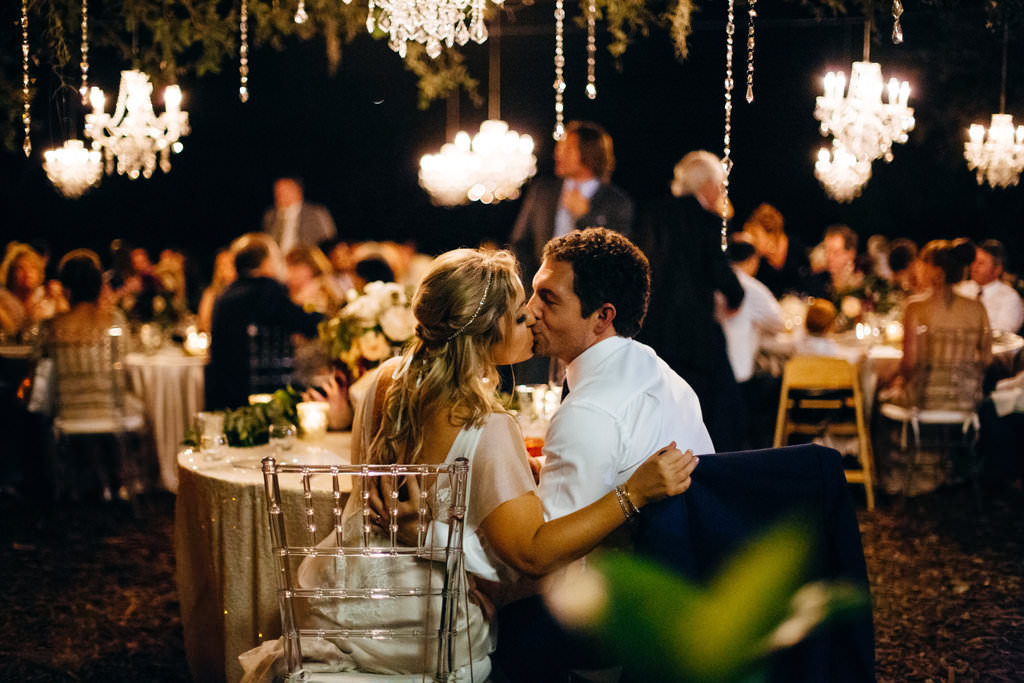 Tiffani Jones Photography | NK Productions Wedding Planning | Elegant Designs Floral Art Studio | BBJ Linen | So Staged Event Rentals | Affairs in the Air | Marie Selby Botanical Gardens