Courtney and Joe's vintage Sarasota wedding featured her grandmother's lace tablecloths, mis-matched china, an antique window pane as a seating chart and her grandfather's WWII trunk as a cake stand. The Bradenton couple were married waterside at rustic, Sarasota wedding venue the Oaks at Windsong, with Carrie Wildes Photography capturing every moment.
Read how the bride's wedding planning experience unfolded: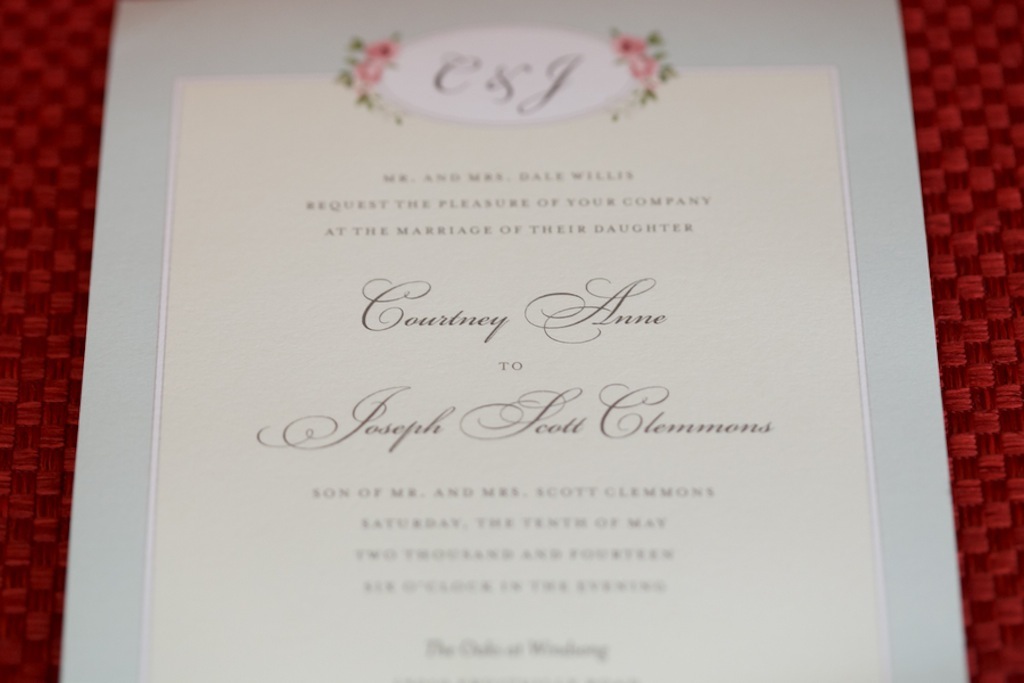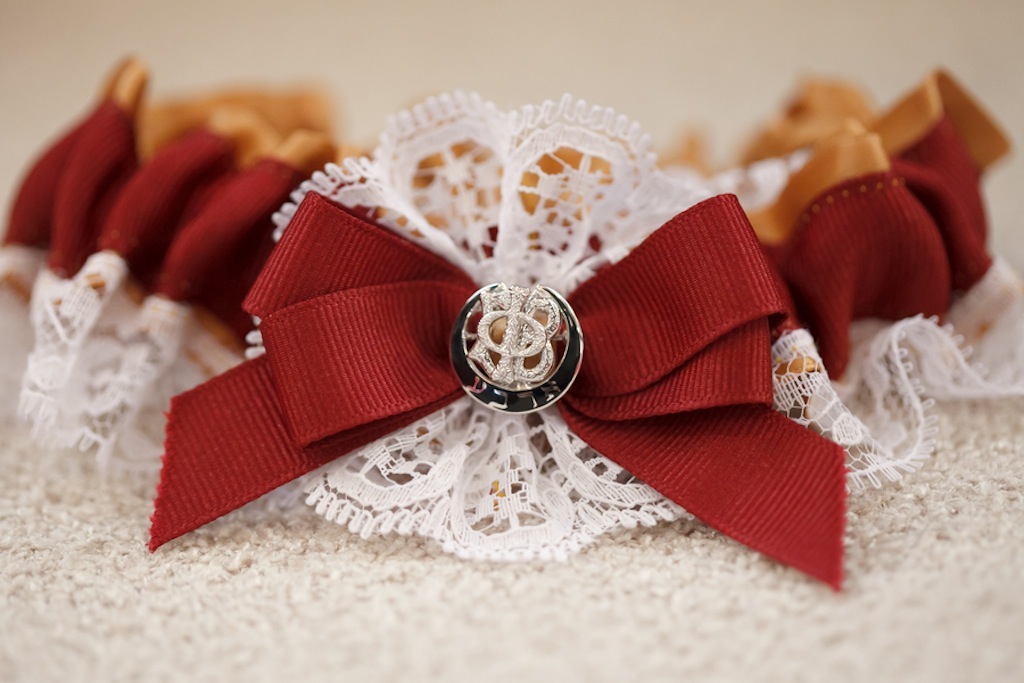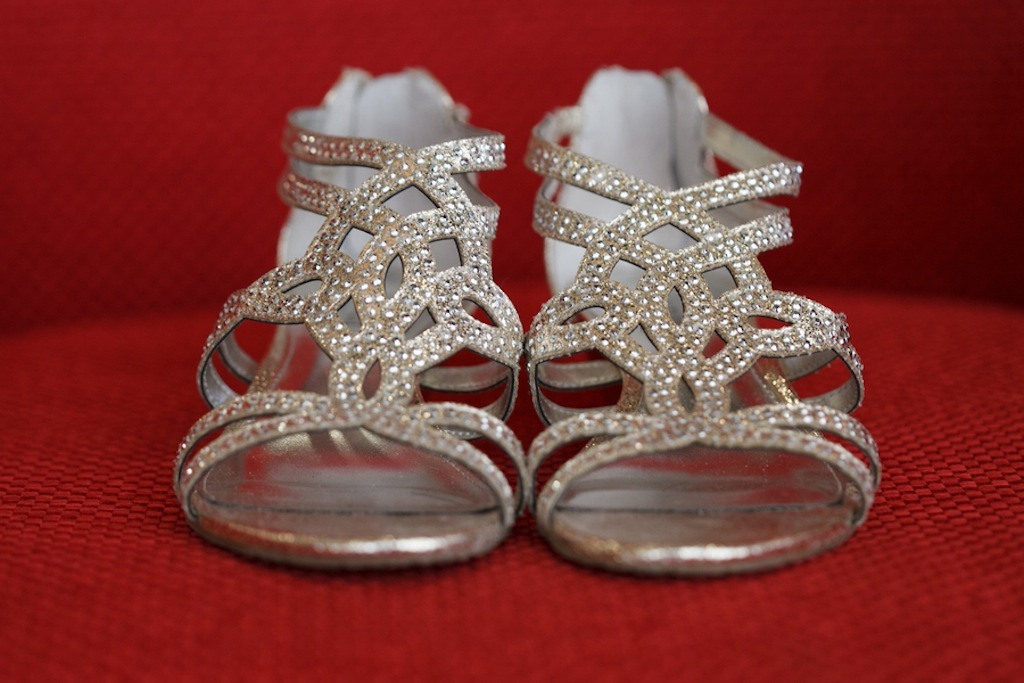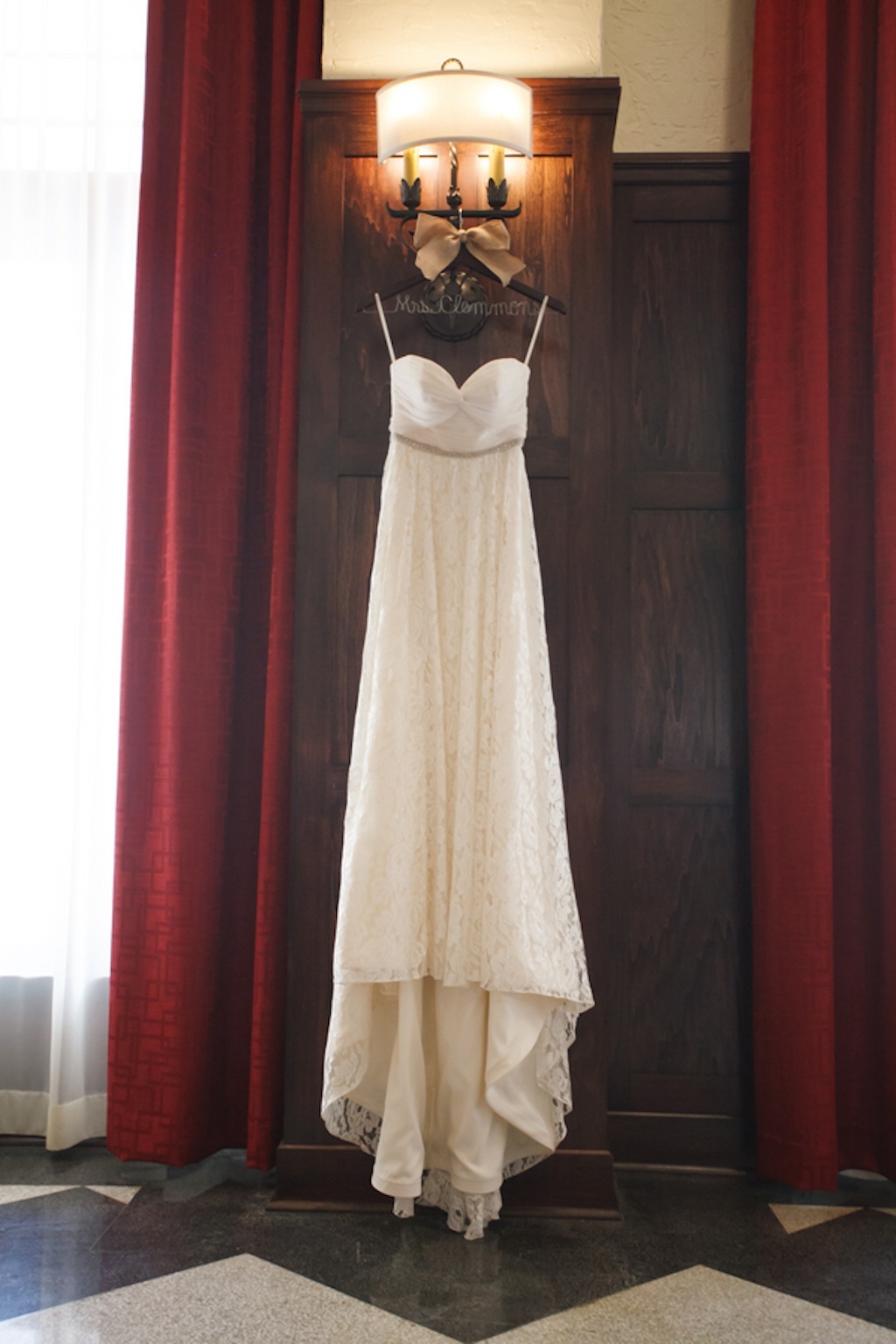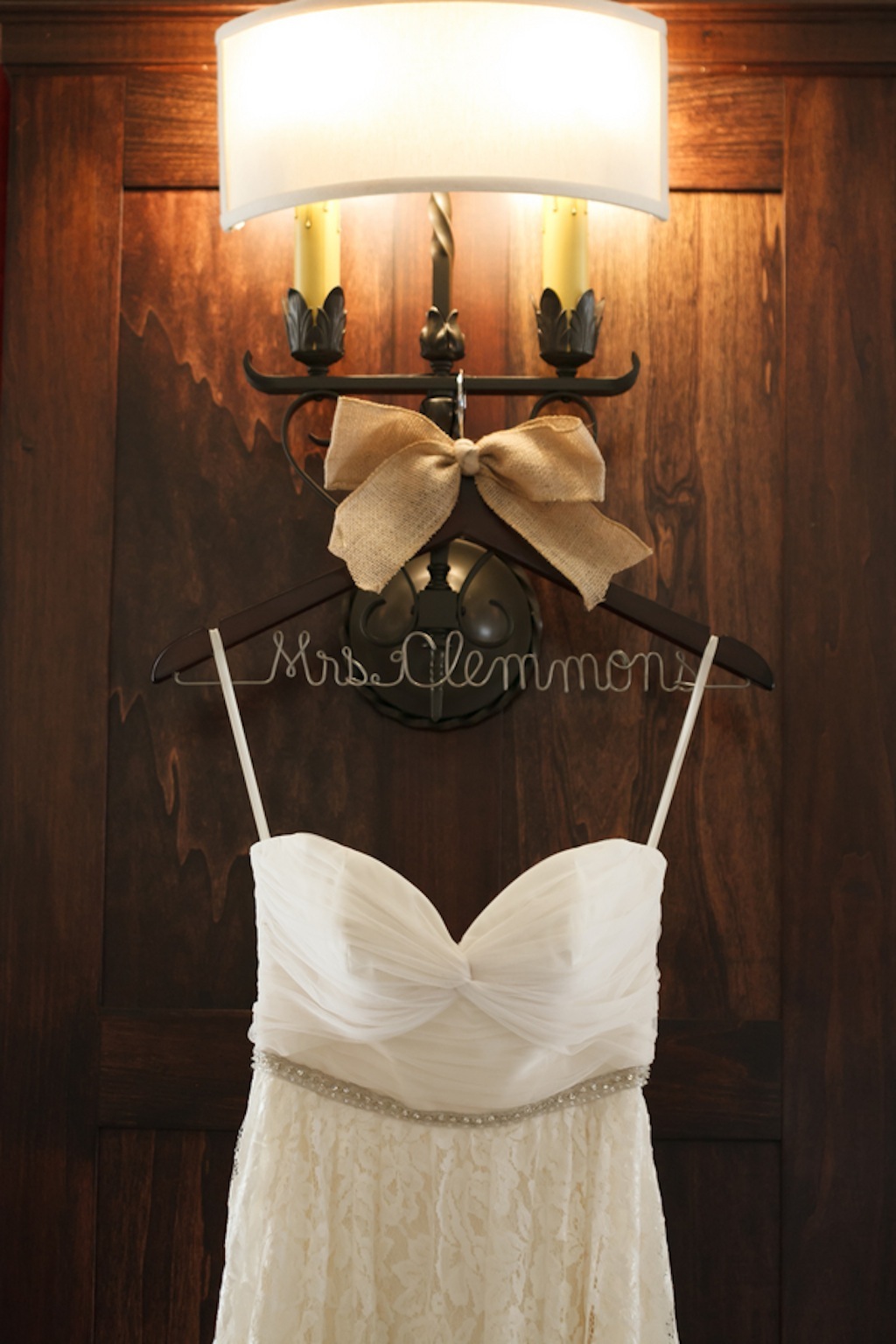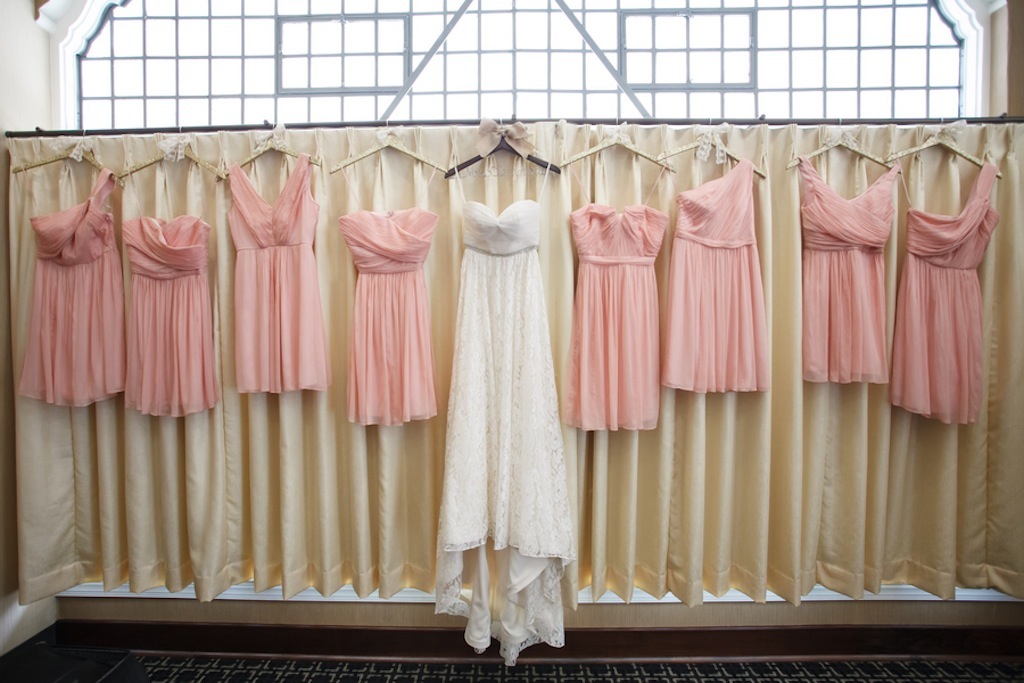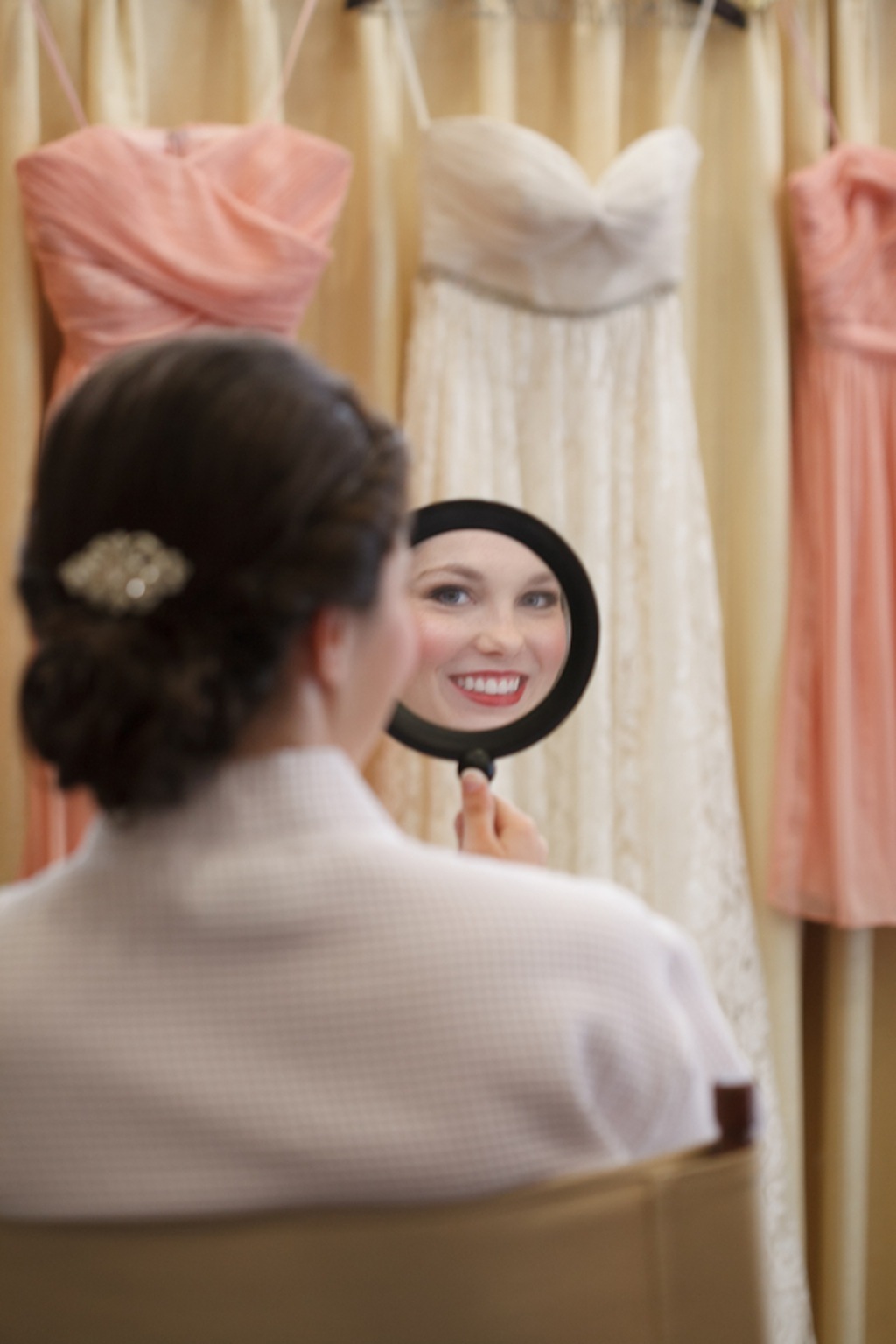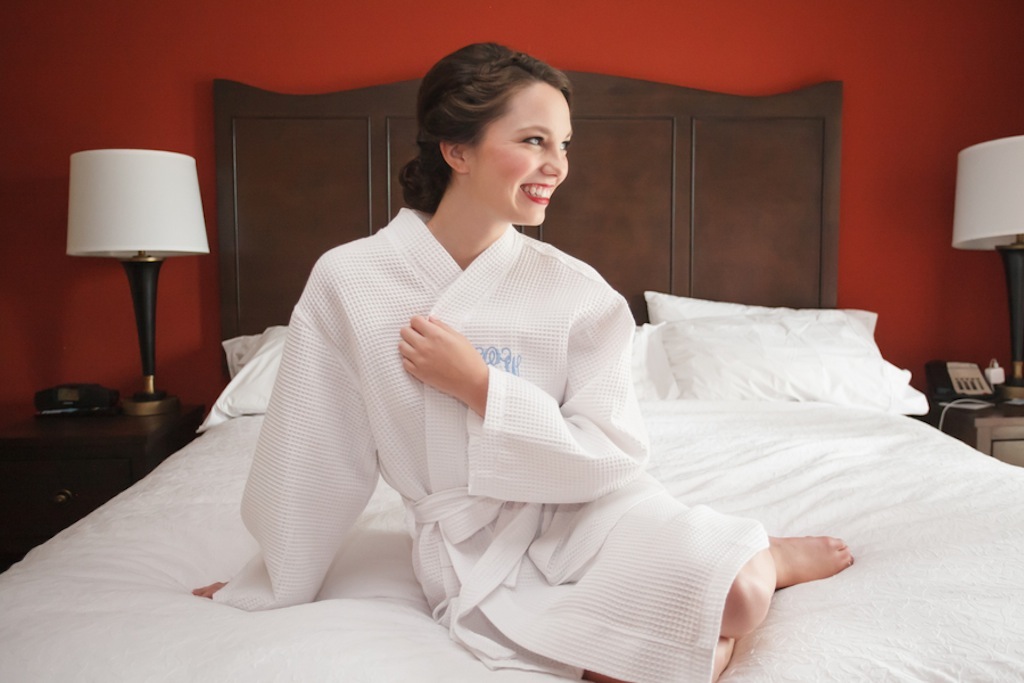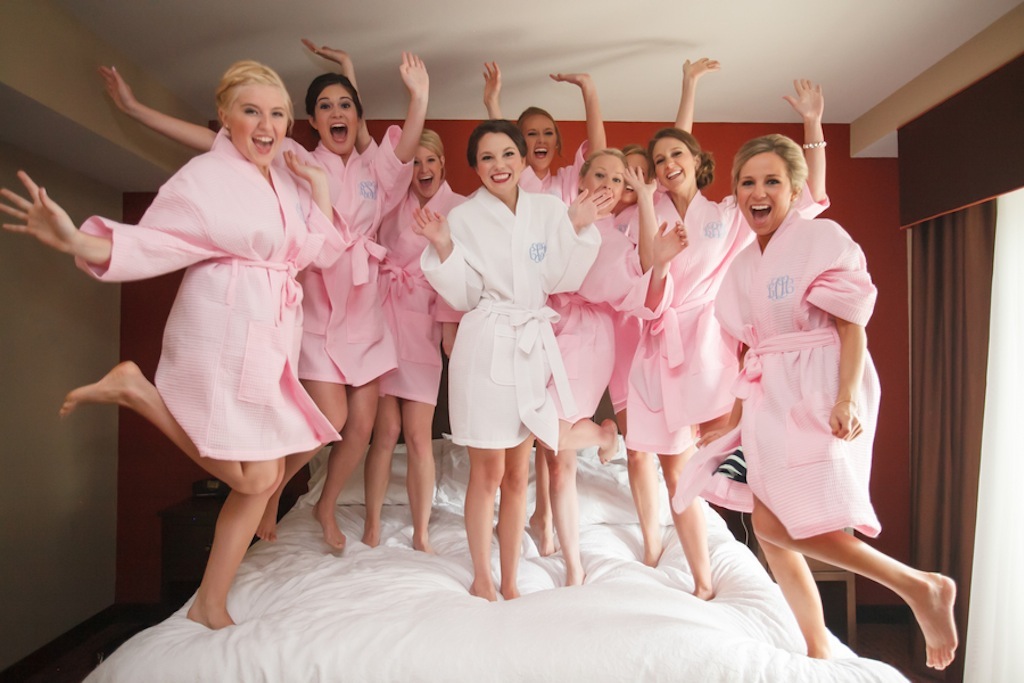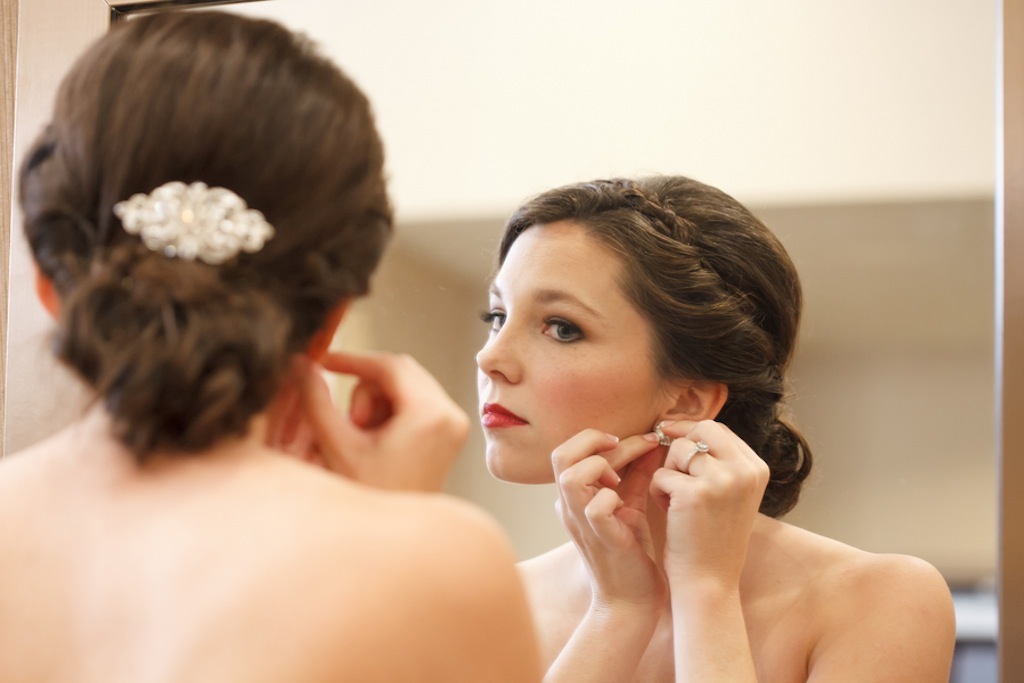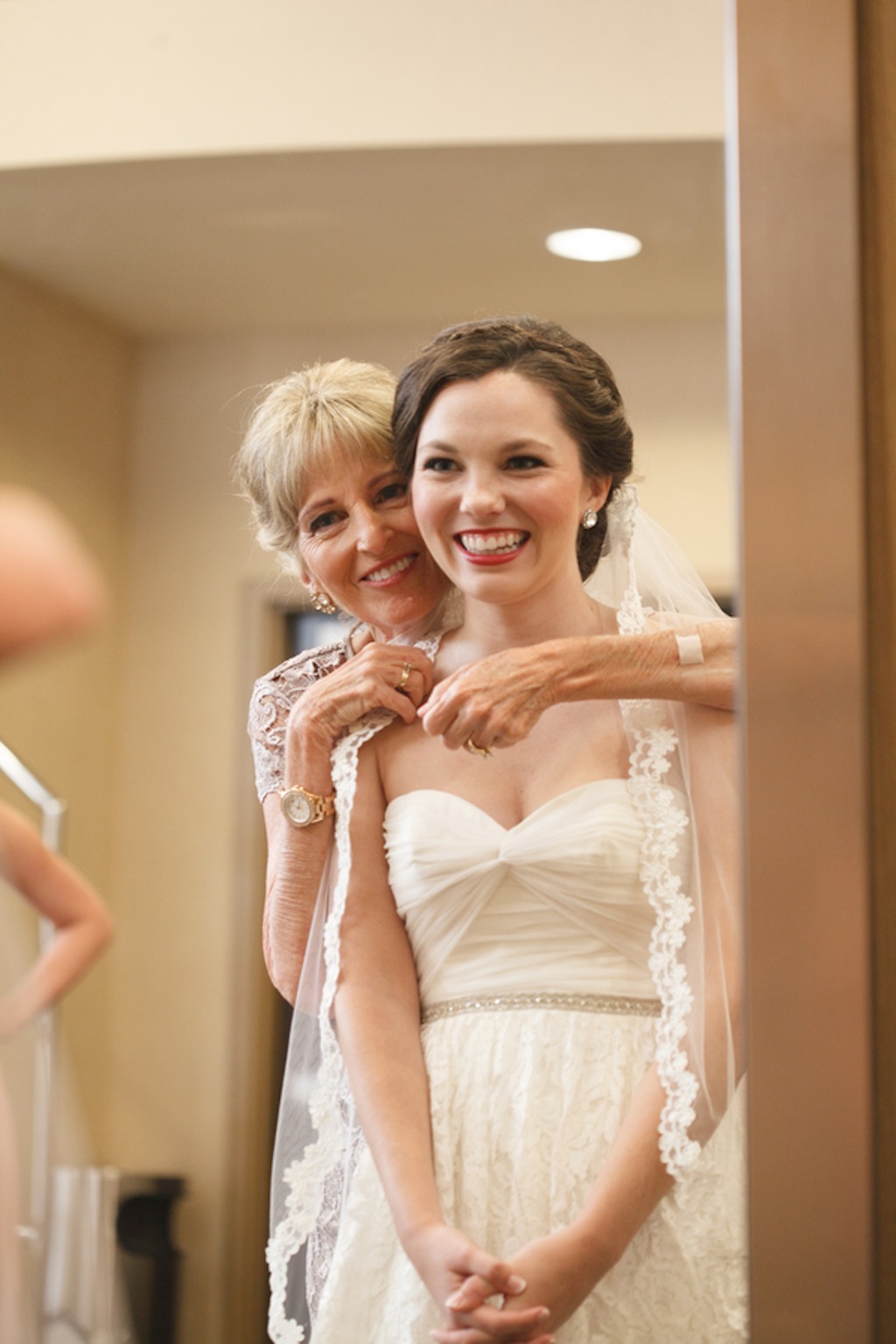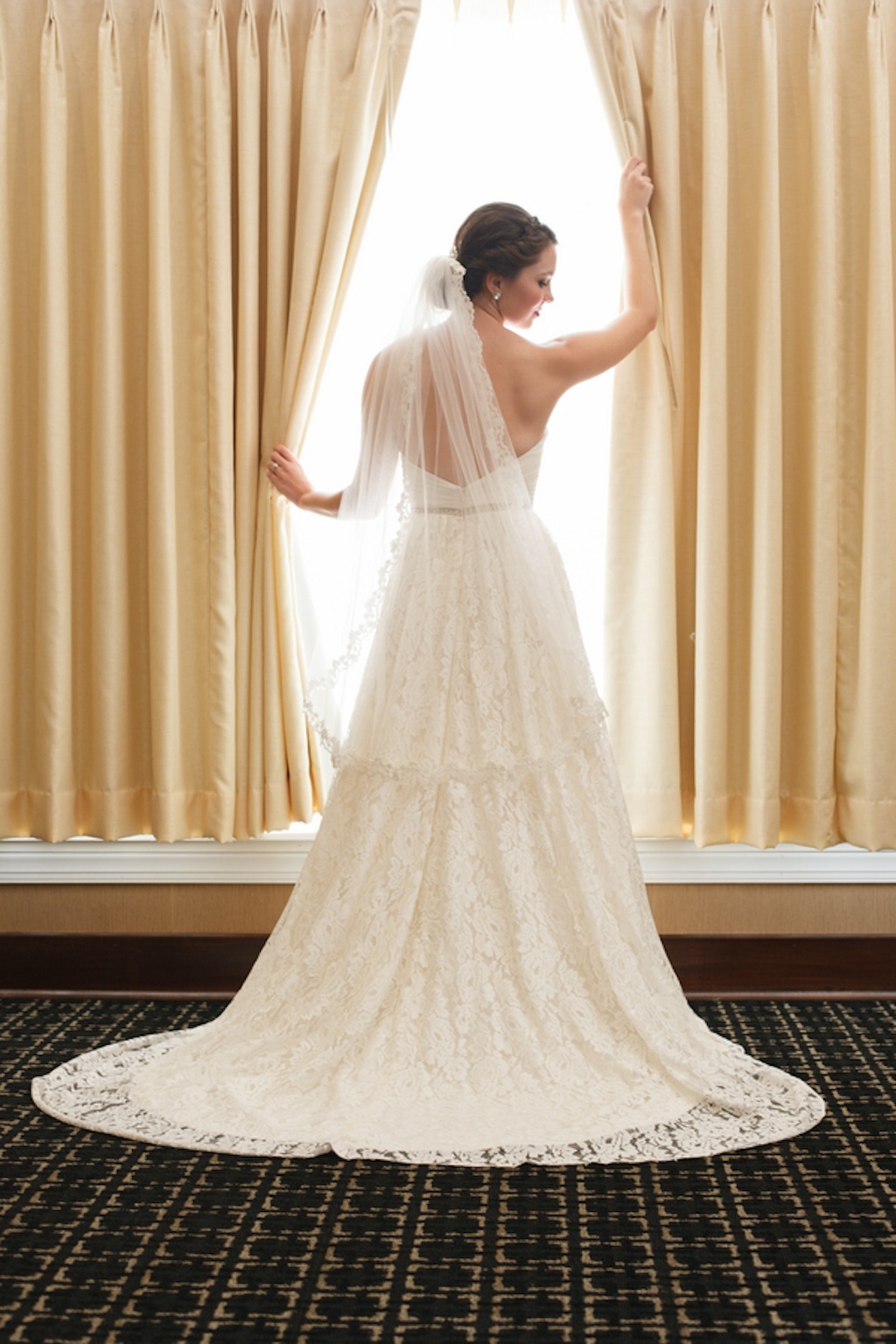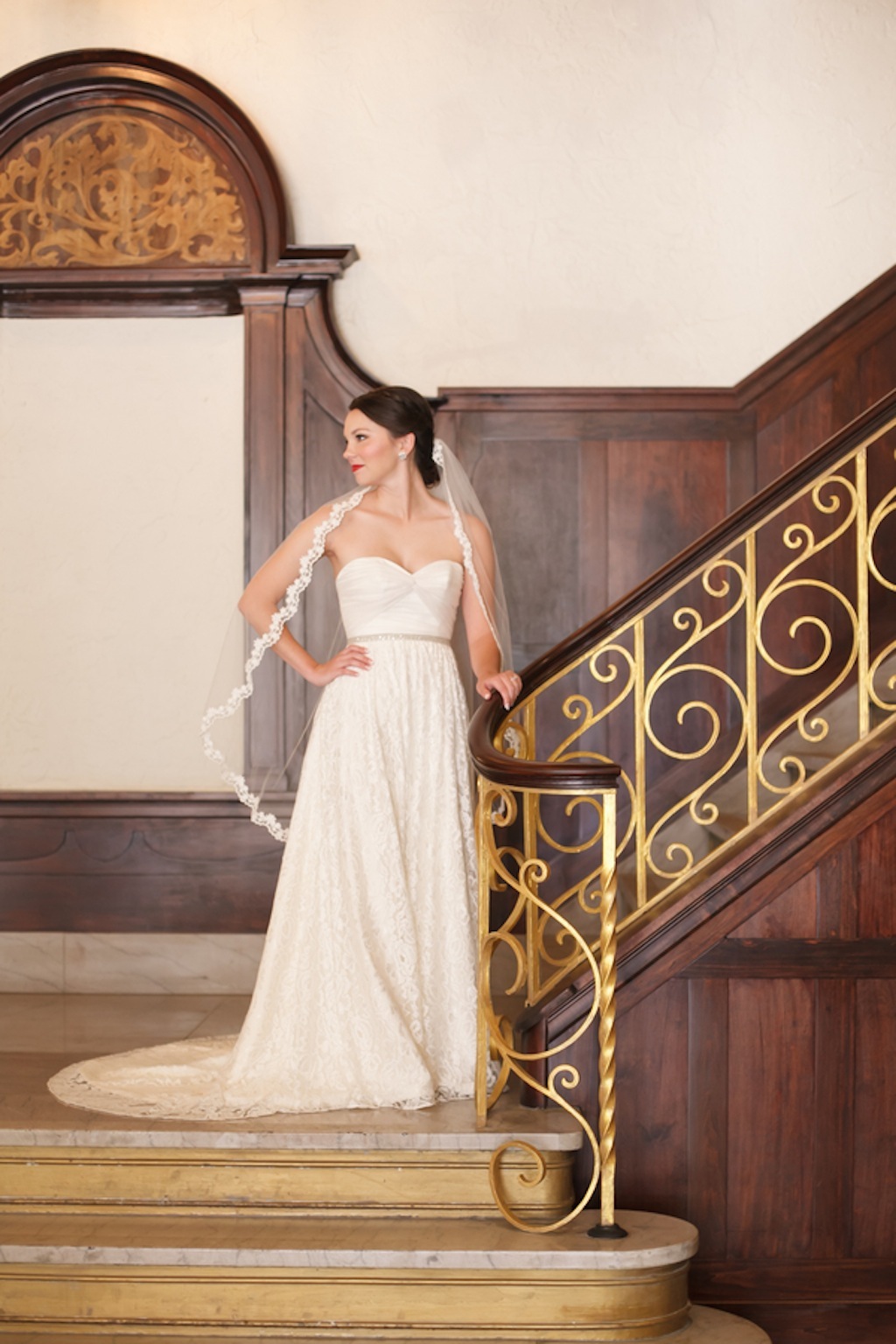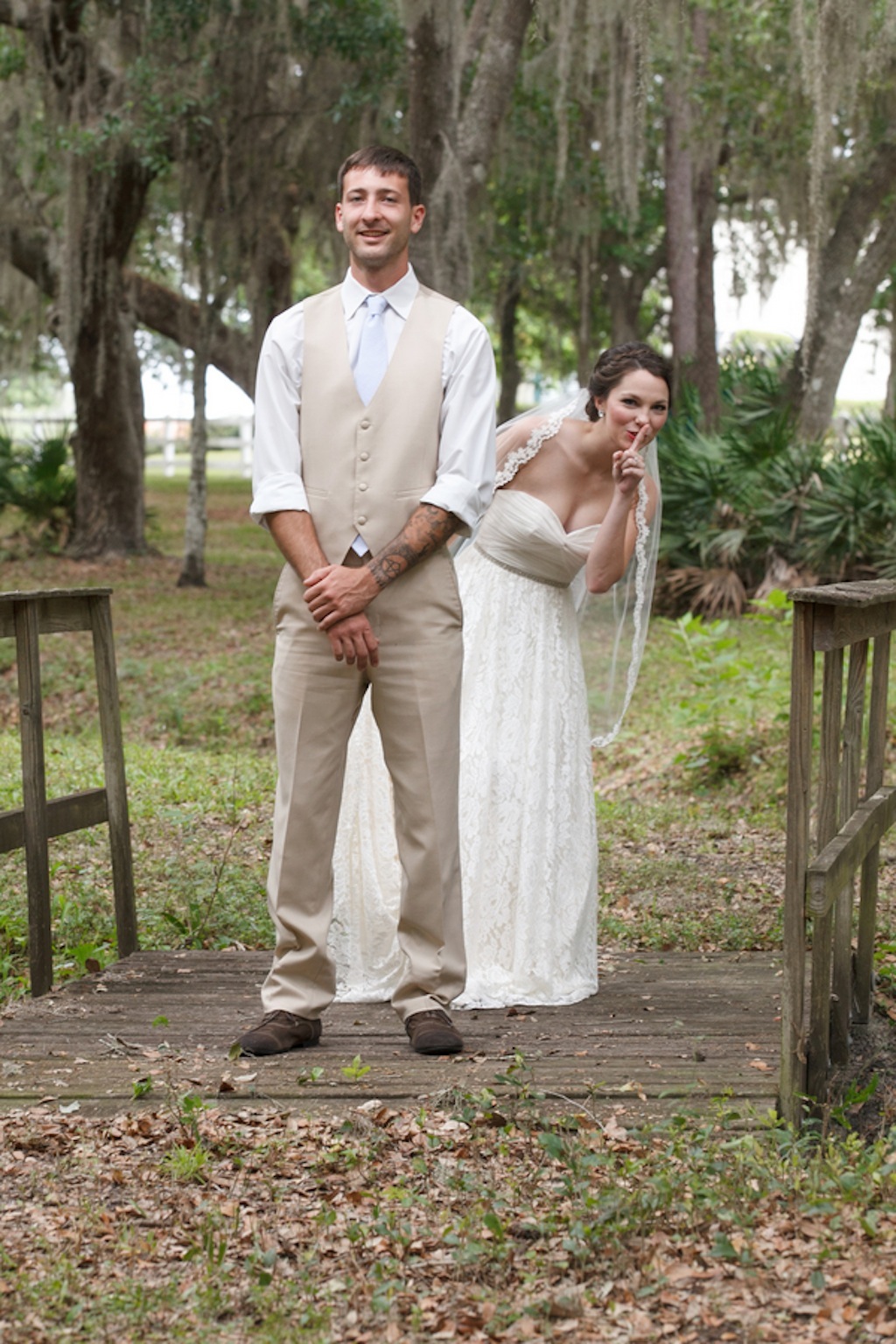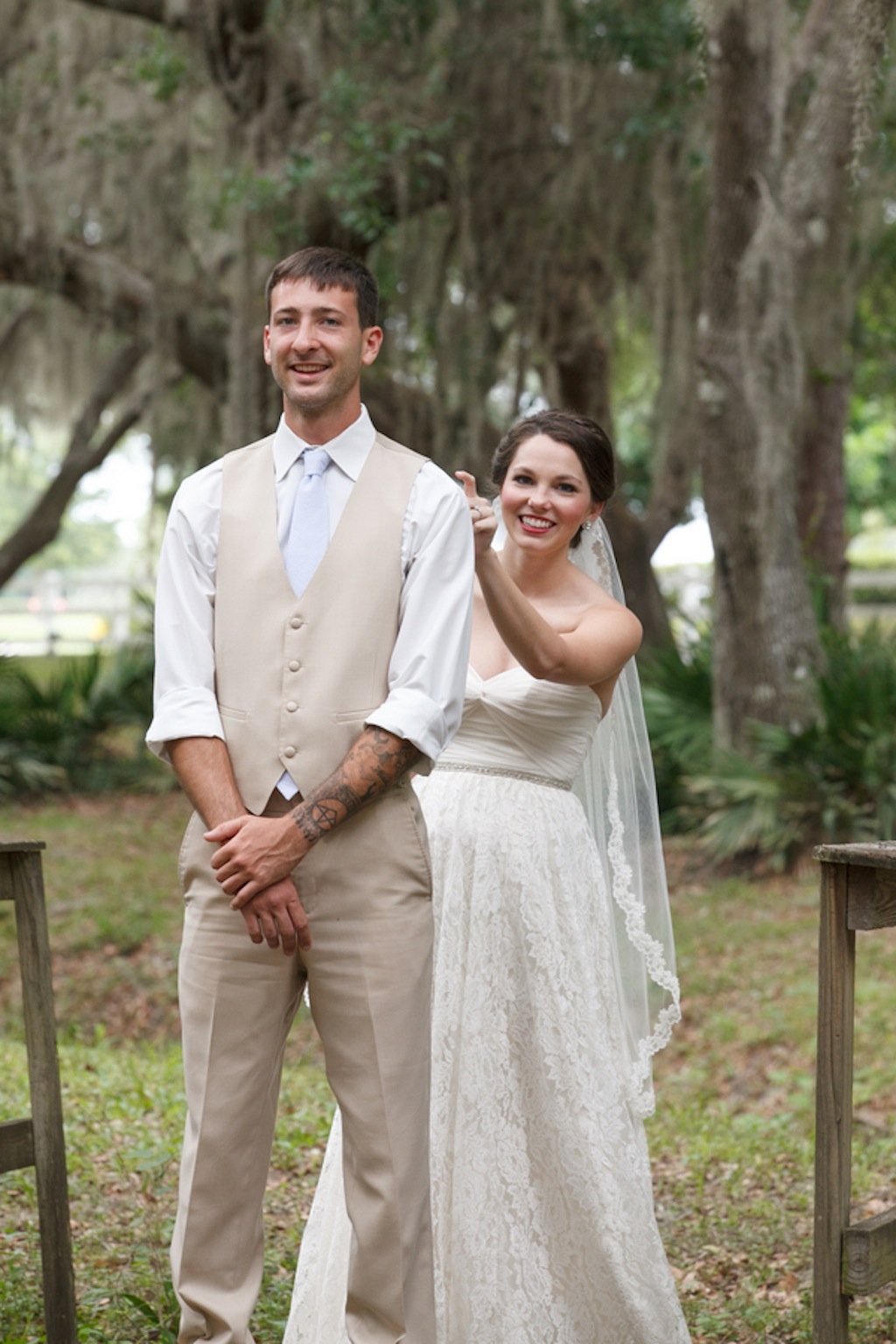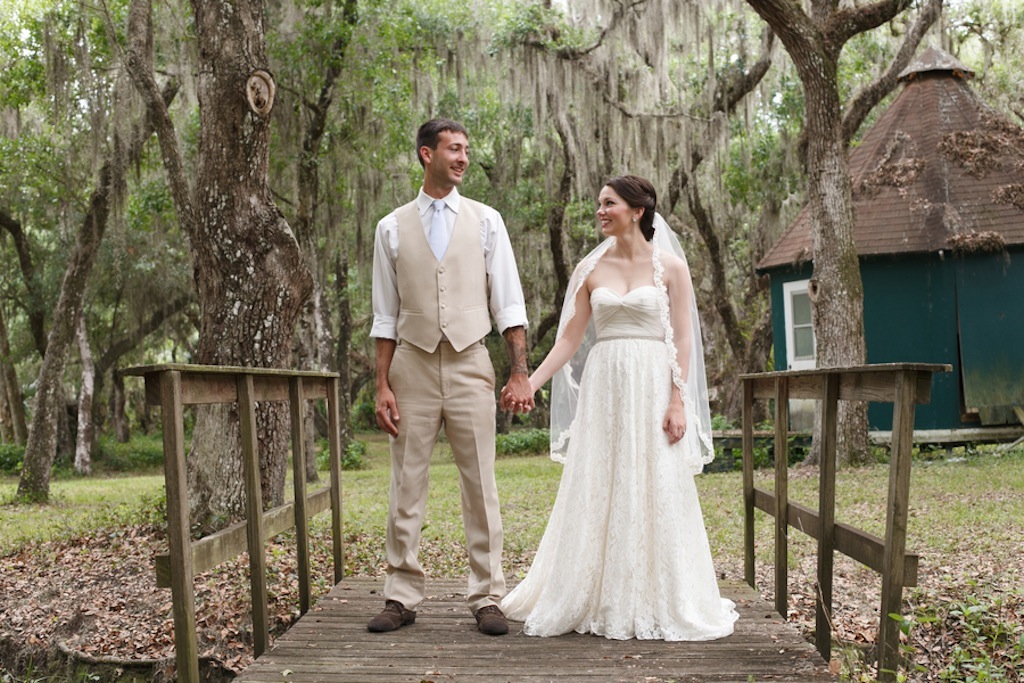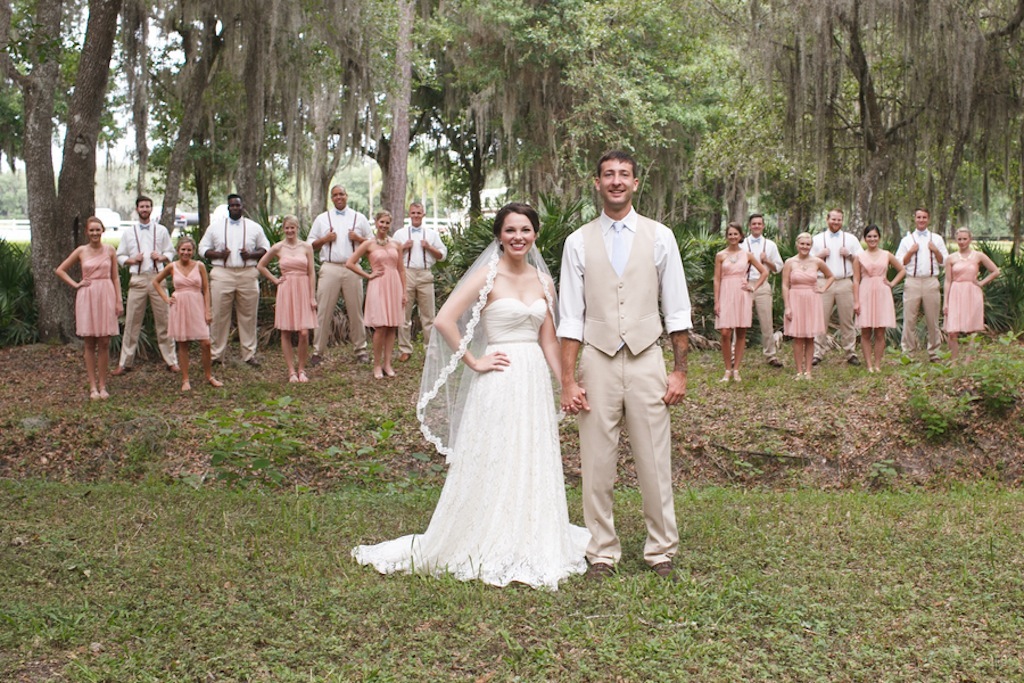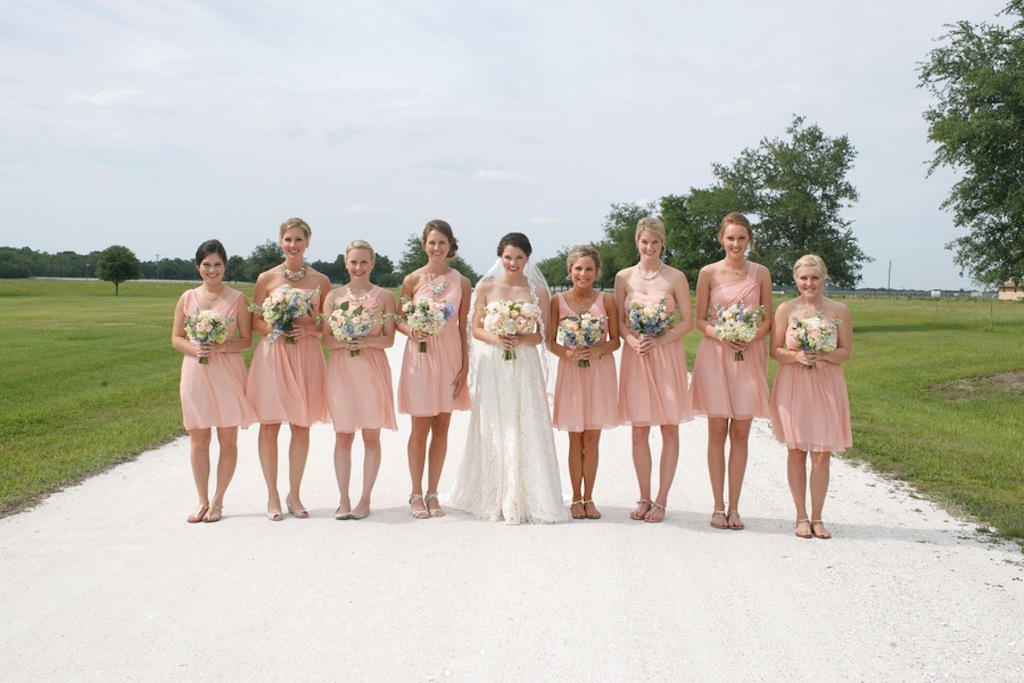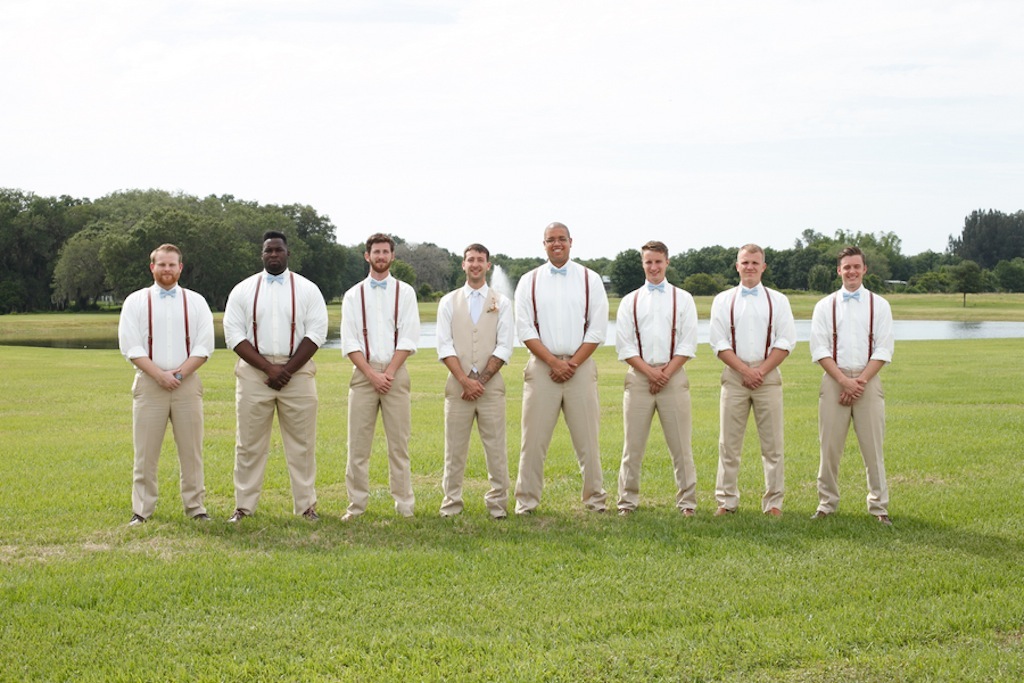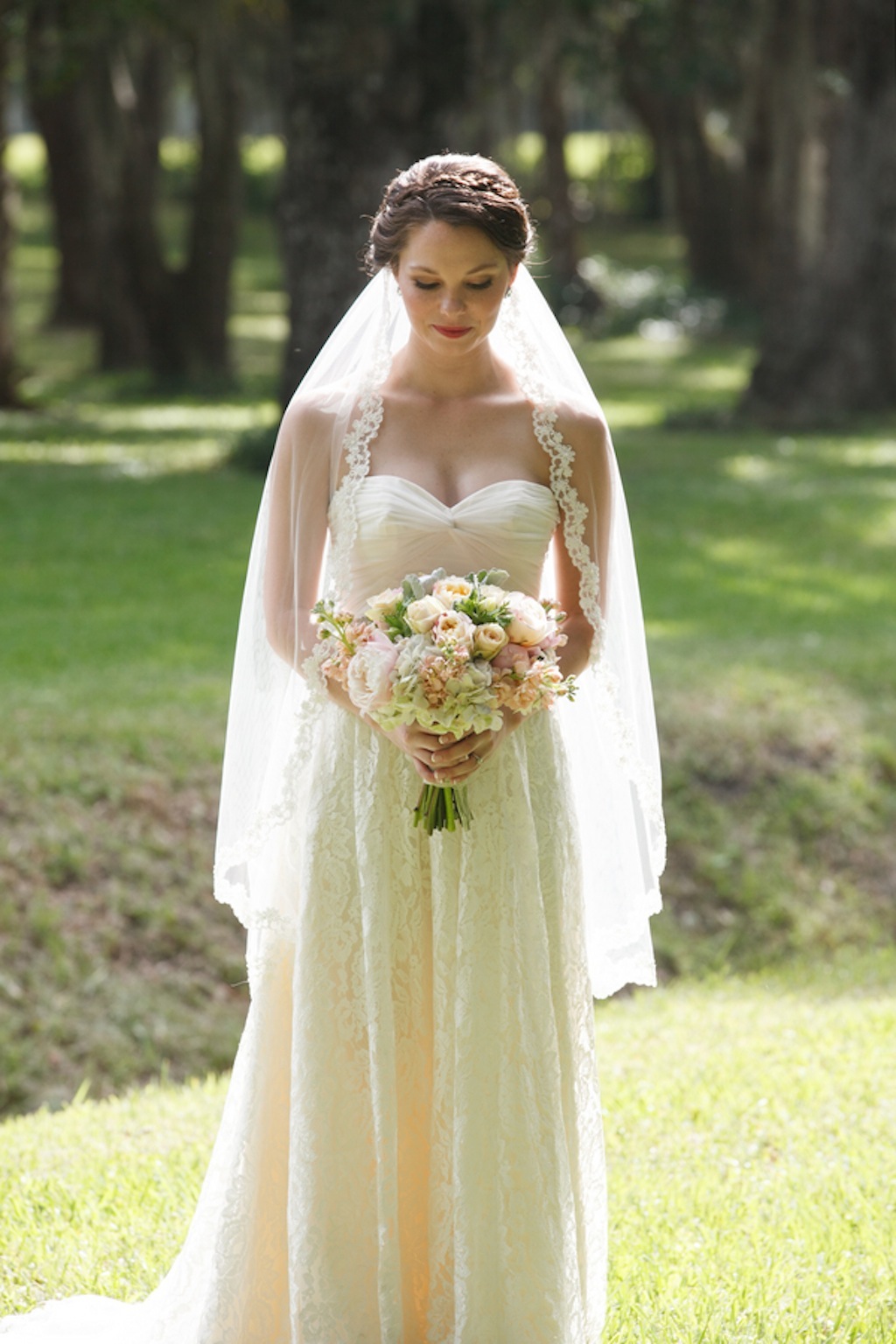 To preserve her big day, Courtney looked for a Sarasota wedding photographer who made her feel comfortable and could capture the all details.
"Carrie of Carrie Wildes Photography and her team are so friendly and easy to work with. She made me feel at home," Courtney gushed. "I loved the albums I looked through and the relaxed, yet elegant photos she took. Her team was so helpful and easy to work with, that I knew Carrie Wildes team was for us."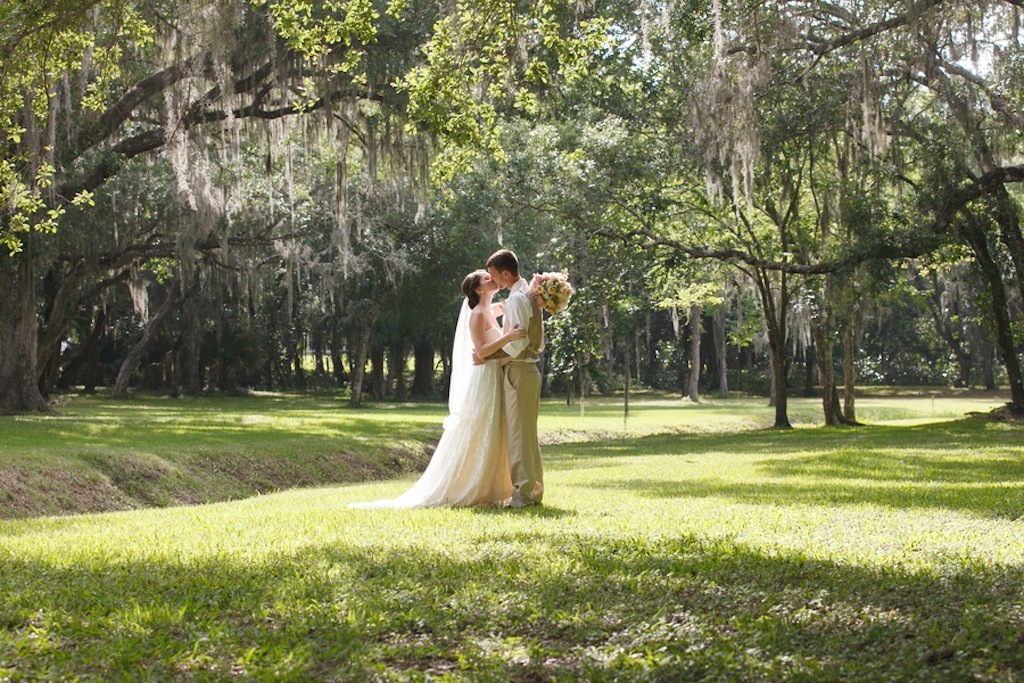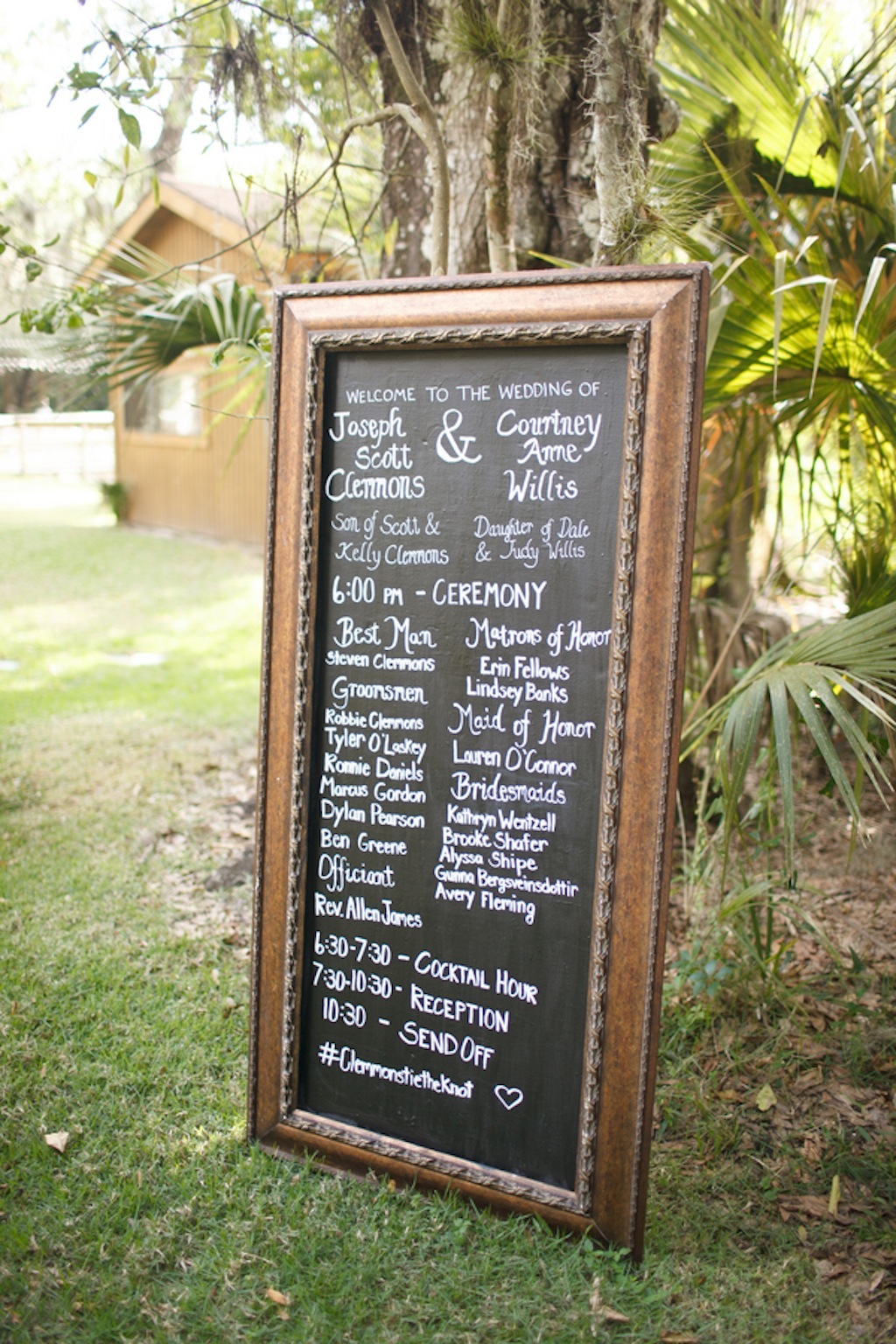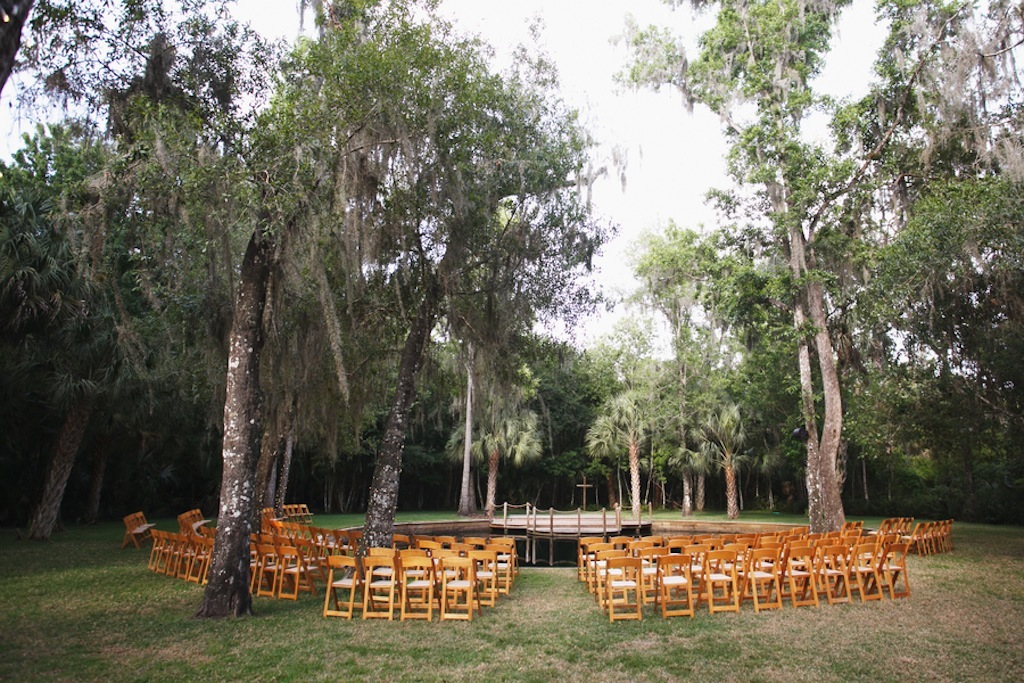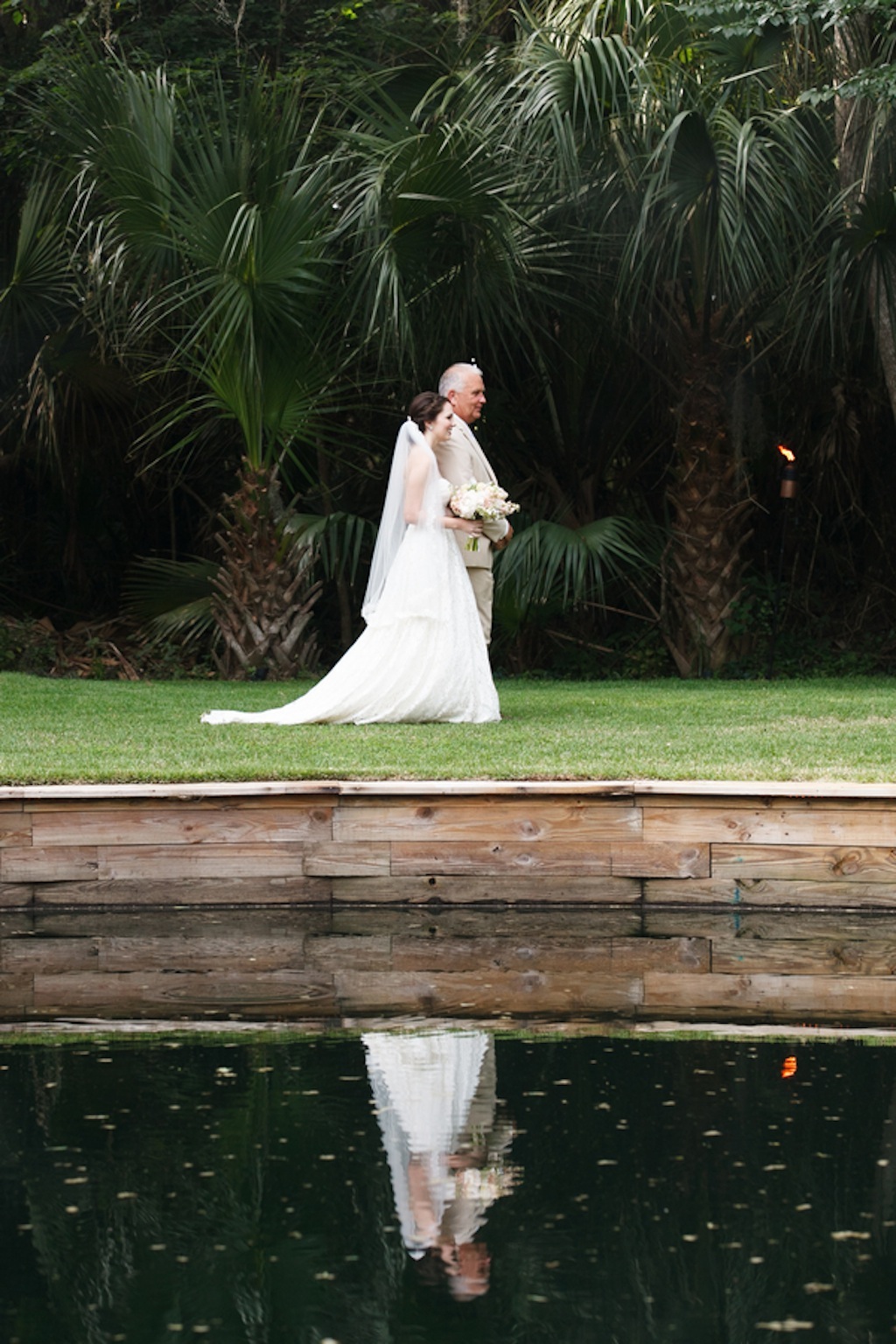 Courtney and Joe married close to their hometown of Bradenton, FL after finding the "perfect location" for their rustic, Sarasota wedding.
"When looking for venues, I knew I wanted something outdoors. My parents and I checked out The Oaks at Windsong and immediately fell in love," the bride gushed. "I loved the idea of having the ceremony on the dock over the reflection pond. The reception was beautiful and green, shaded by tall oak trees with twinkling lights hanging above. It looked like an absolute fairy tale."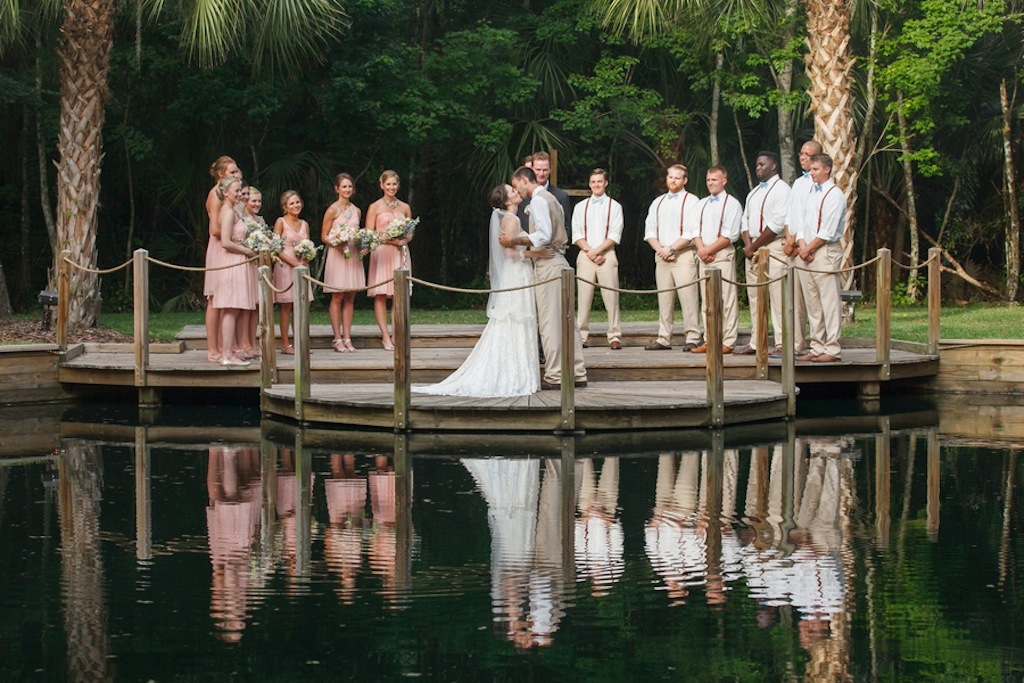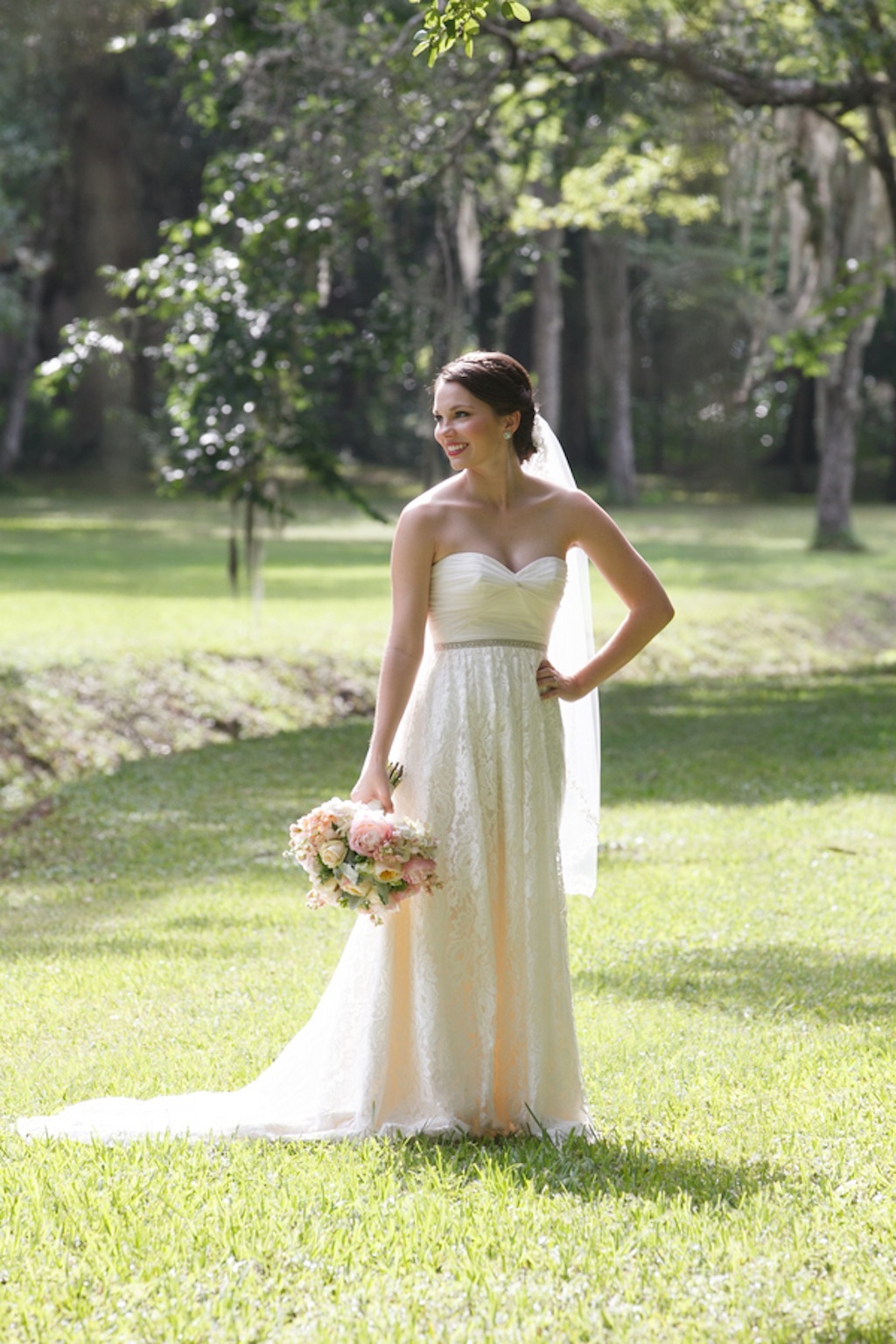 The Proposal:
On July 21st, 2013, we were diving at Sombrero Reef in the Keys, when Joe and his brother had the bright idea of climbing the lighthouse jutting out from the middle of the reef. When we reached the top of the lighthouse, I sat down to enjoy the view. When I stood up and turned around, Joe was down on one knee. I was completely shocked!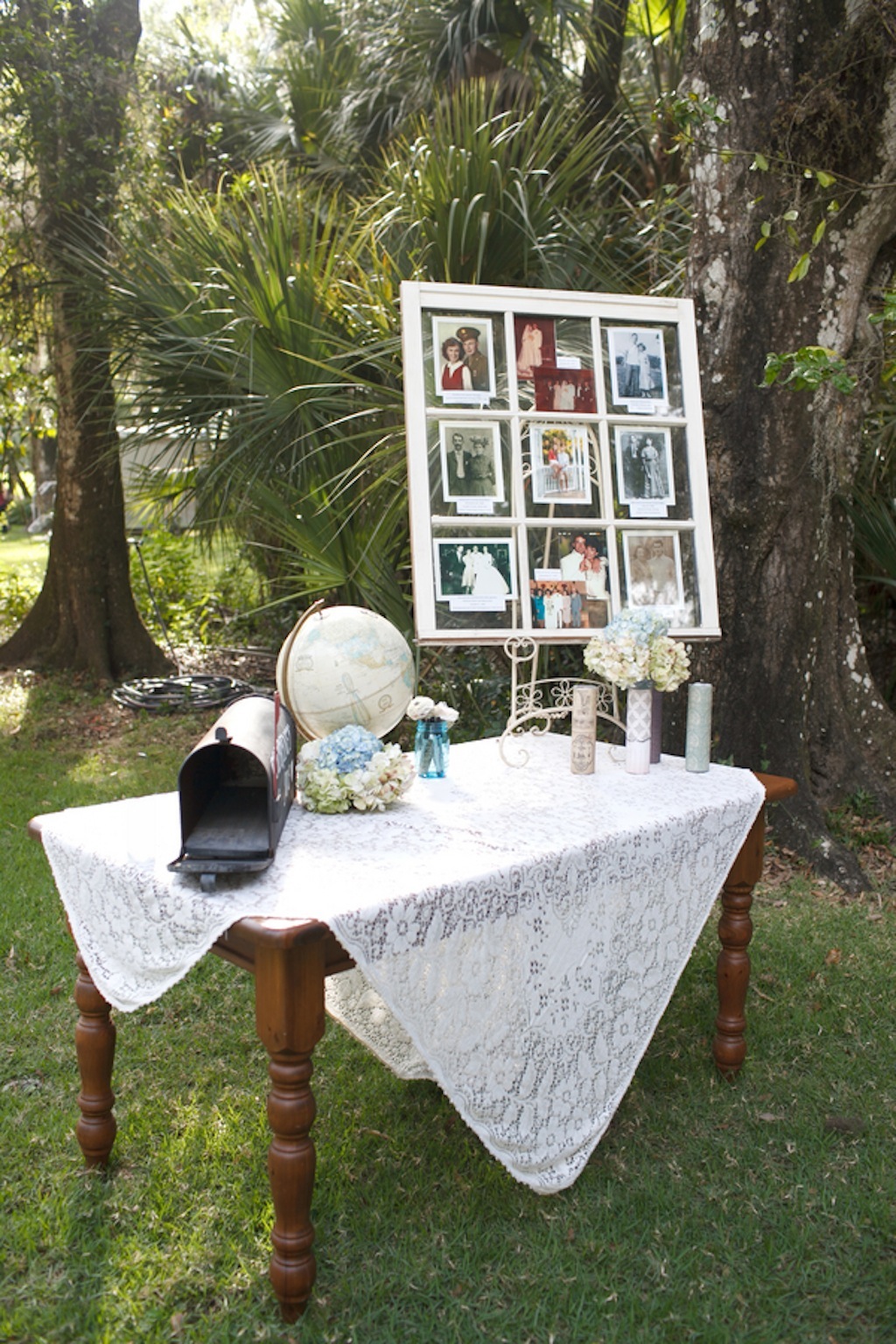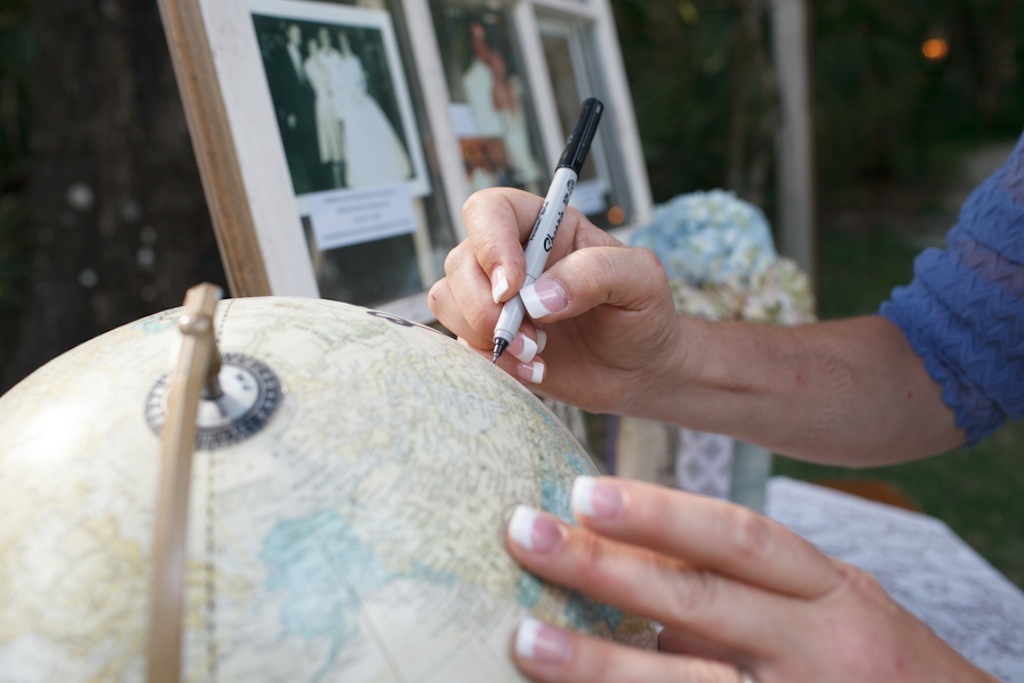 "We have dreams of traveling the world together and decided to use a vintage globe as our guest book. It is one of my favorite items from the wedding and is now on display in our home with all our guests' well wishes," Courtney shared.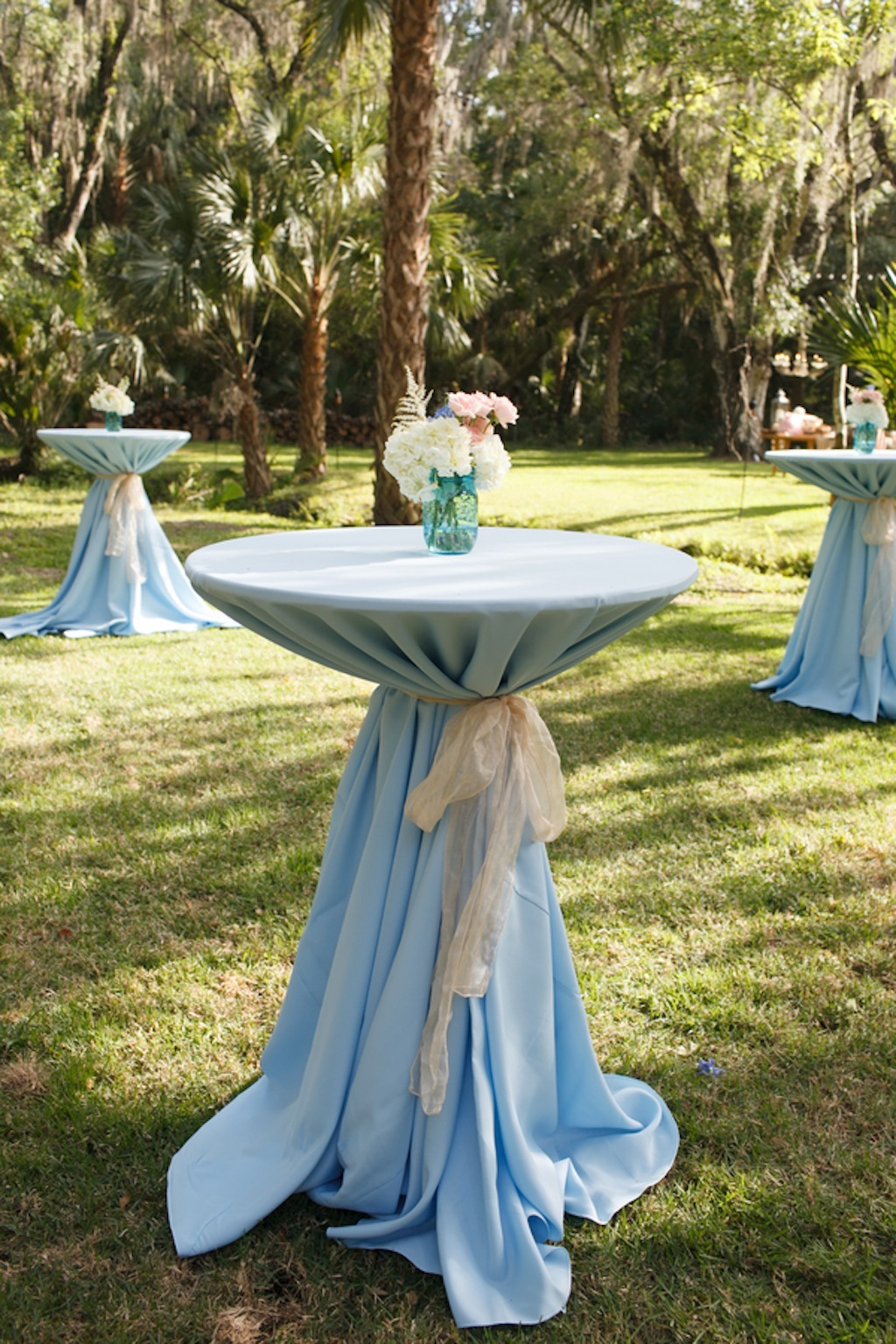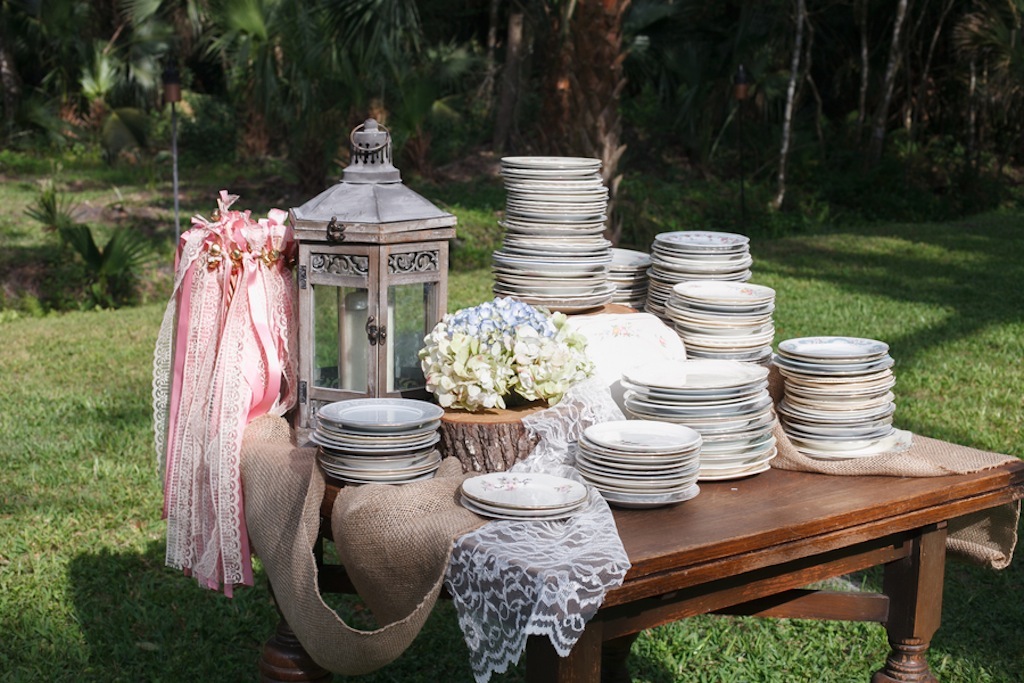 To add a vintage touch to their rustic Sarasota wedding venue, the pair incorporated their family keepsakes.
"I adore all things lace, burlap and wood. My family has a lot of antique lace table cloths from my grandmother and antique wood tables that I wanted to incorporate into the day," the bride explained. "My mom and I scoured thrift stores for months collecting vintage china dessert plates. We used antique window panes for the seating chart and to display vintage wedding pictures of our parents, grandparents and great grandparents. Even though these details were small, it was important to me to have a piece of history from my grandparents as part of our wedding."
The crafty couple also built some of their rustic wedding decor.
"Joe and I enjoy working with our hands doing crafts and building things," Courtney shared. "We spent several days before the wedding building a bar made out of wood pallets to use during the cocktail hour. We also repainted and used my grandfathers old WWII Army trunk as a cake stand. "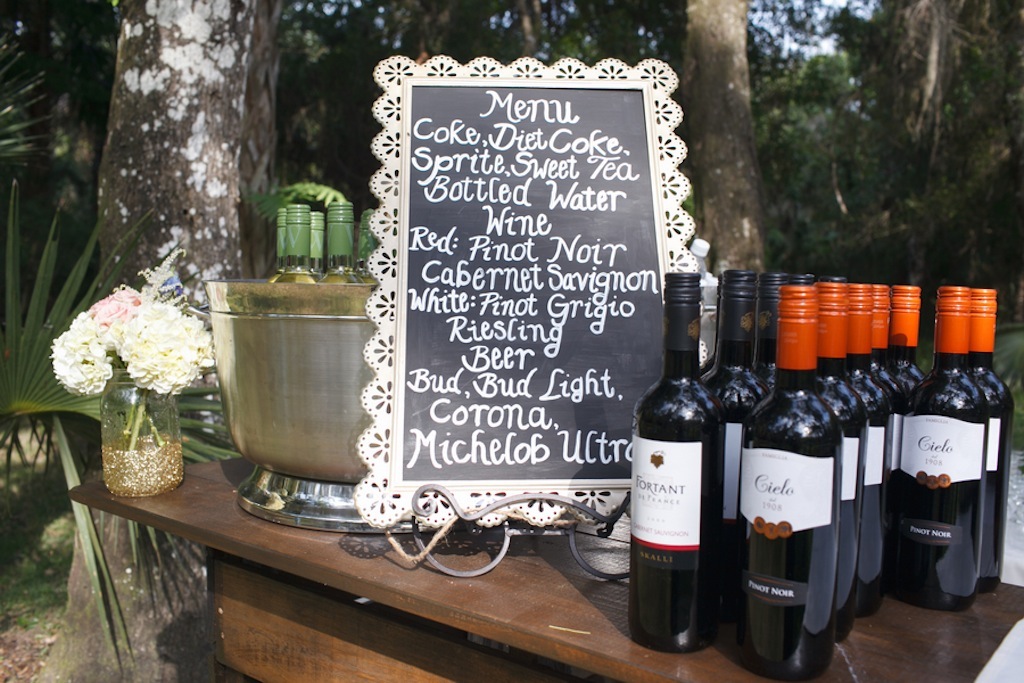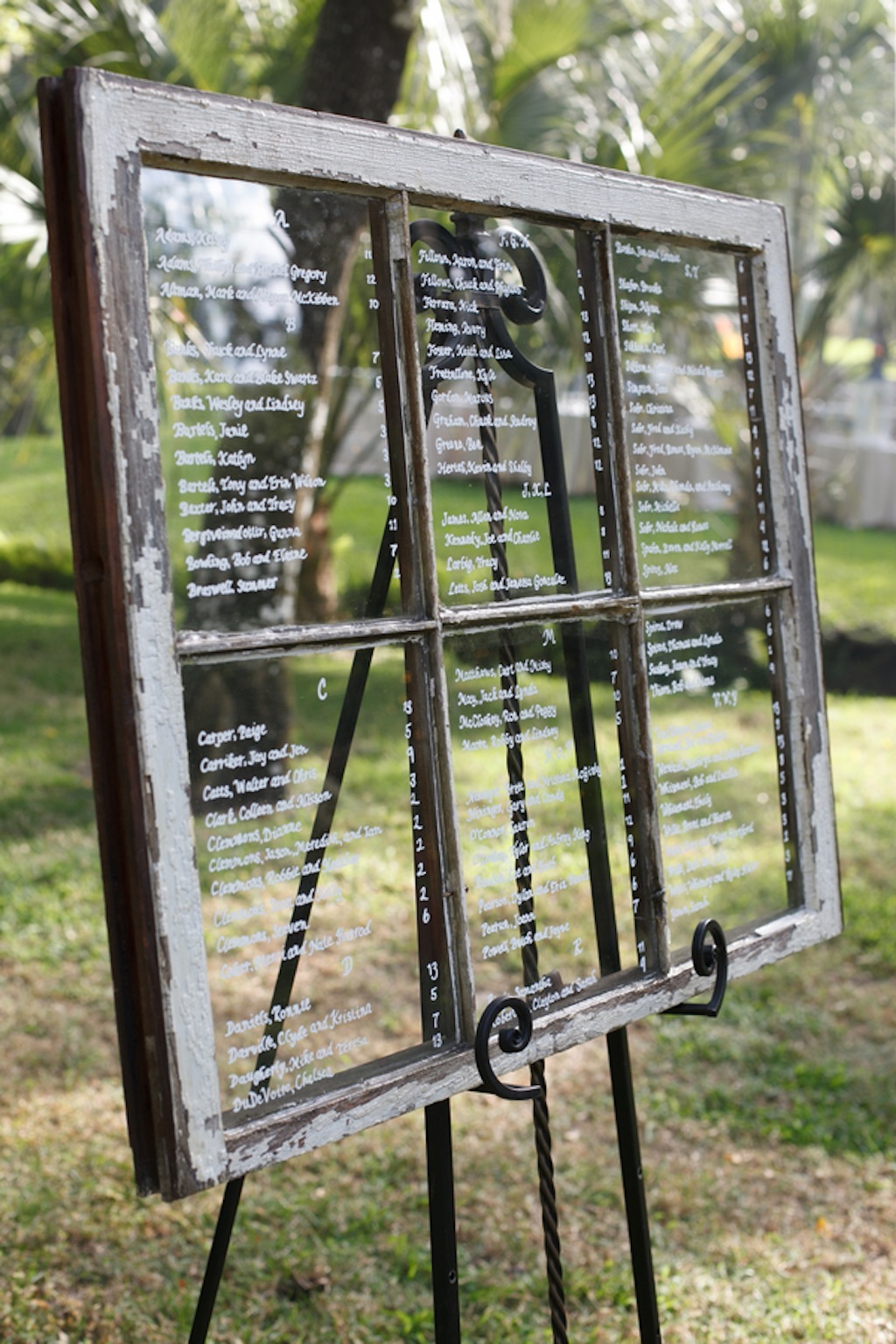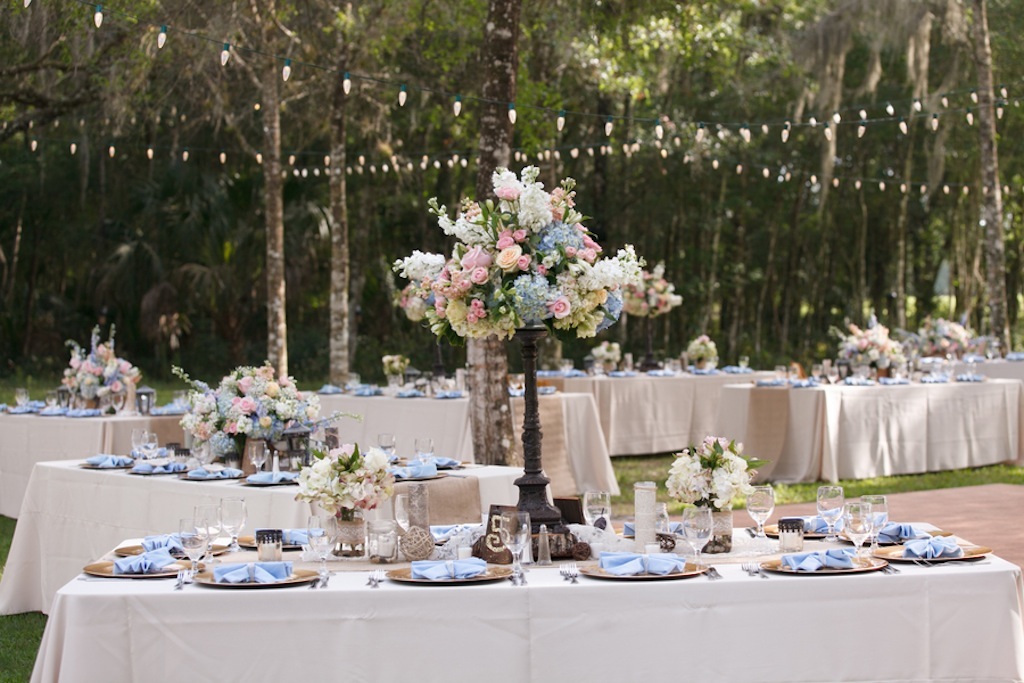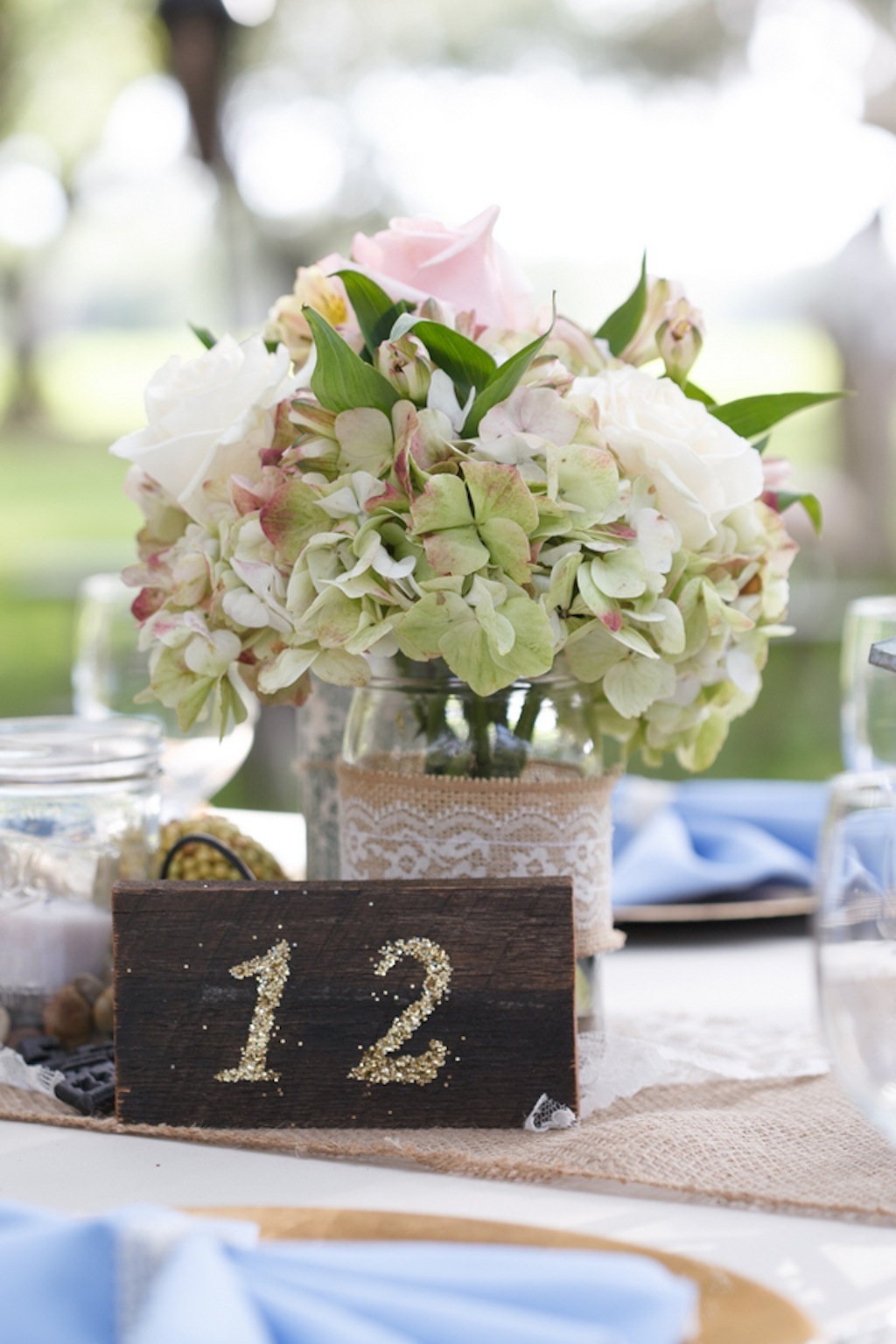 "My colors were a soft rose, light blue and gold. I wanted to use soft colors because The Oaks at Windsong is so beautiful and green," Courtney explained. "I used gold as an accent color, as well as some gold glitter table numbers, mason jar vases, and hangers for my bridesmaids."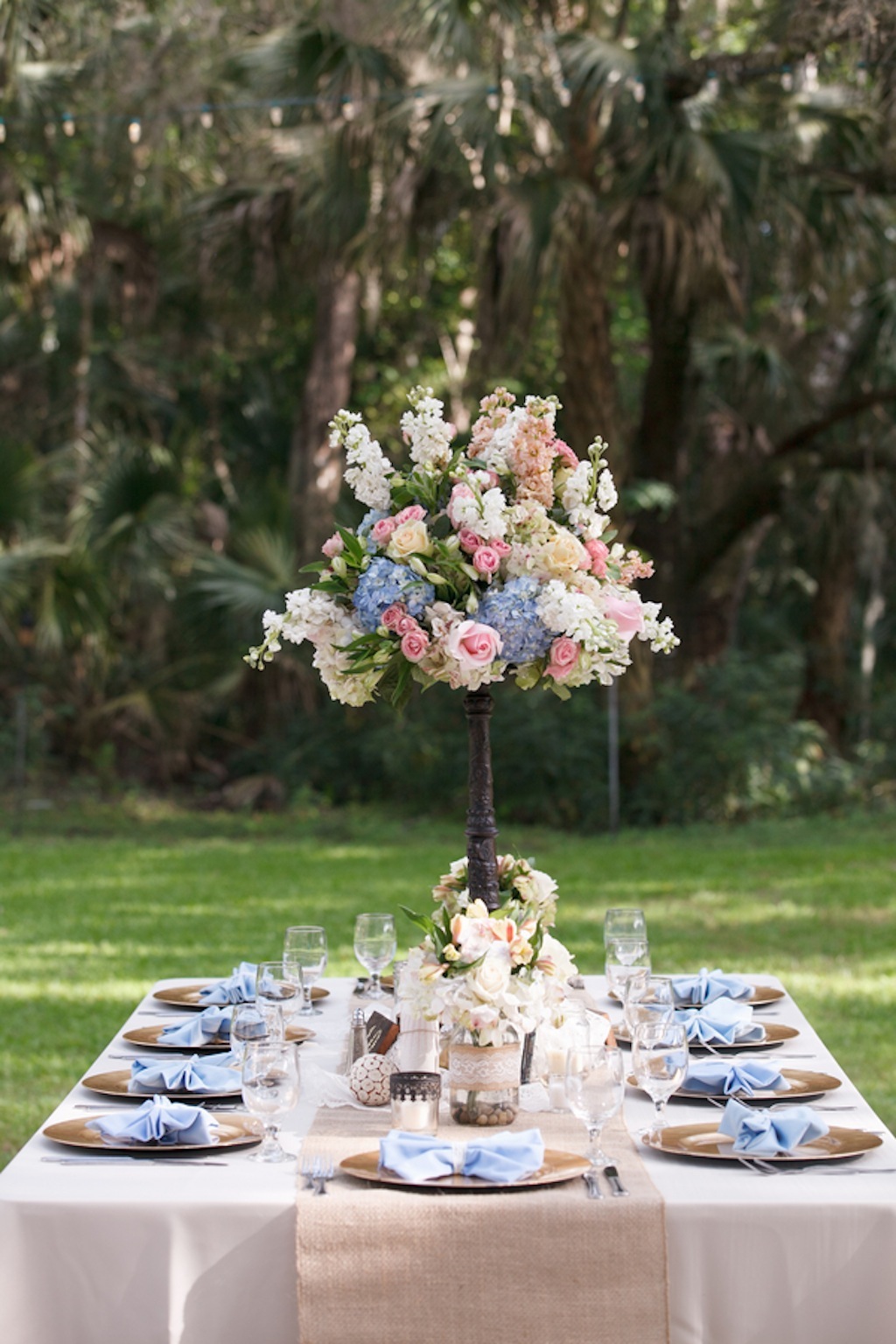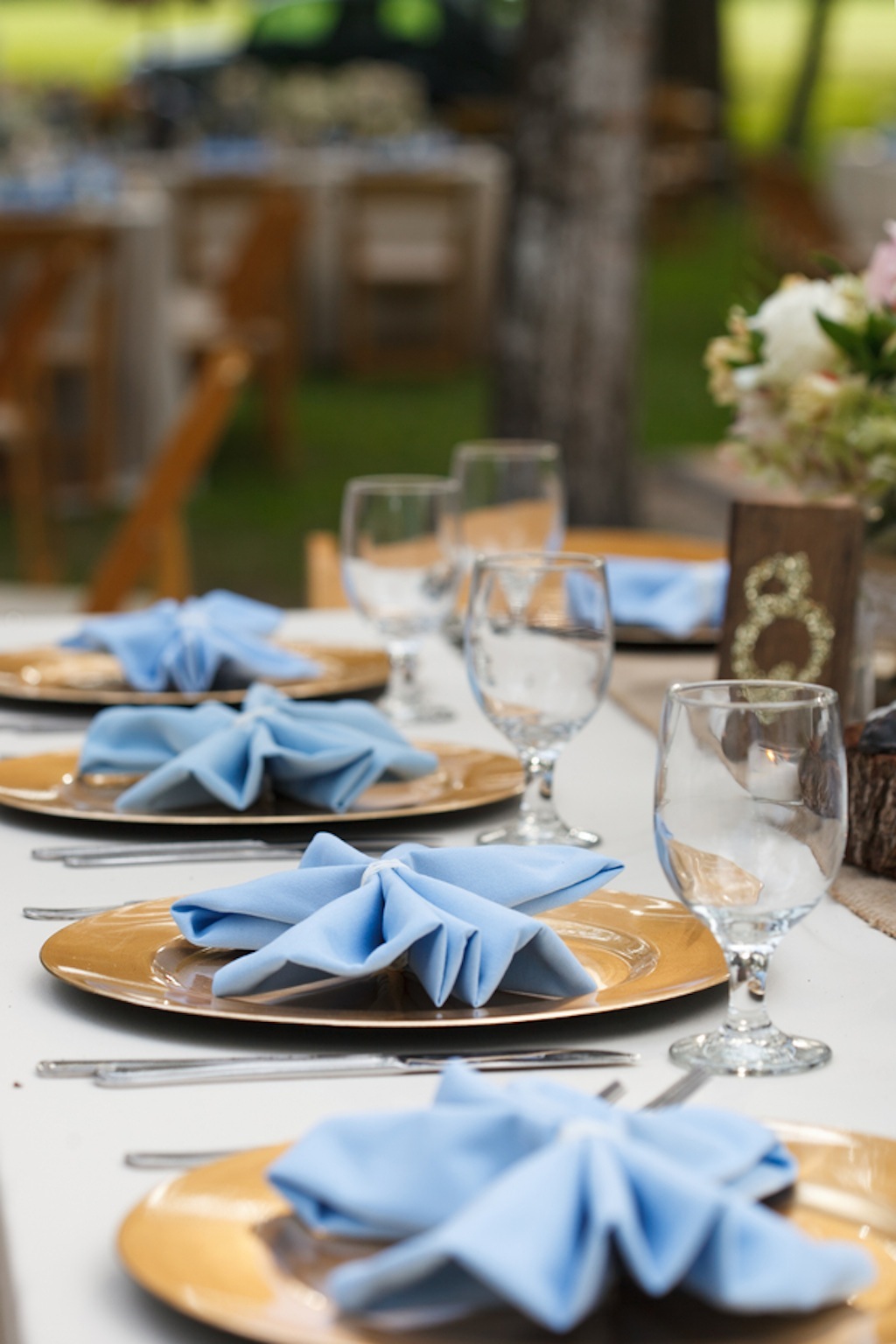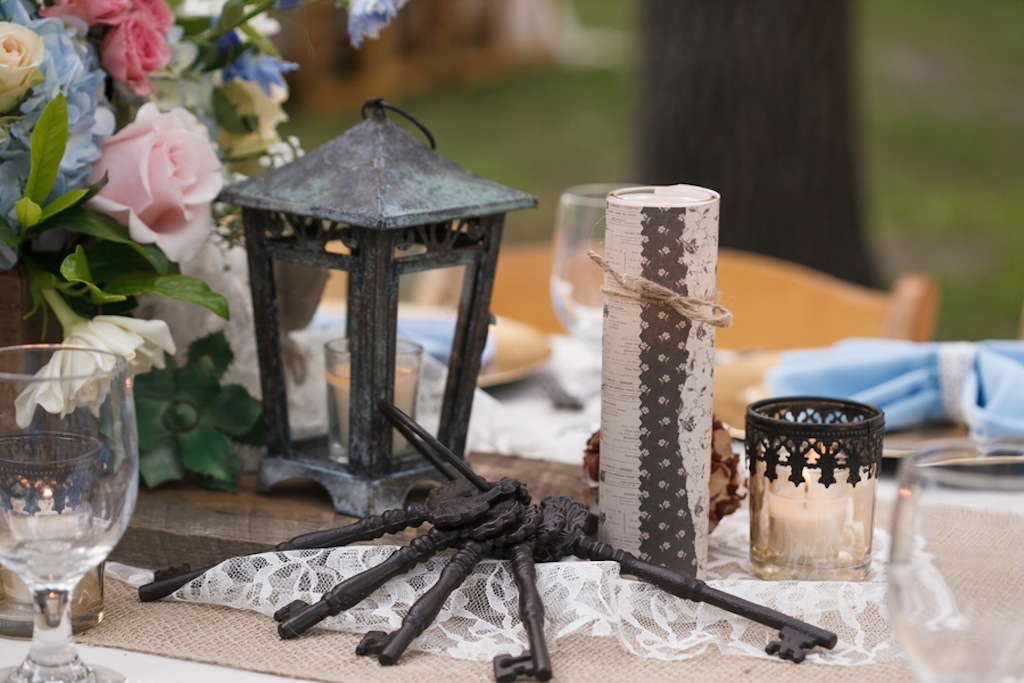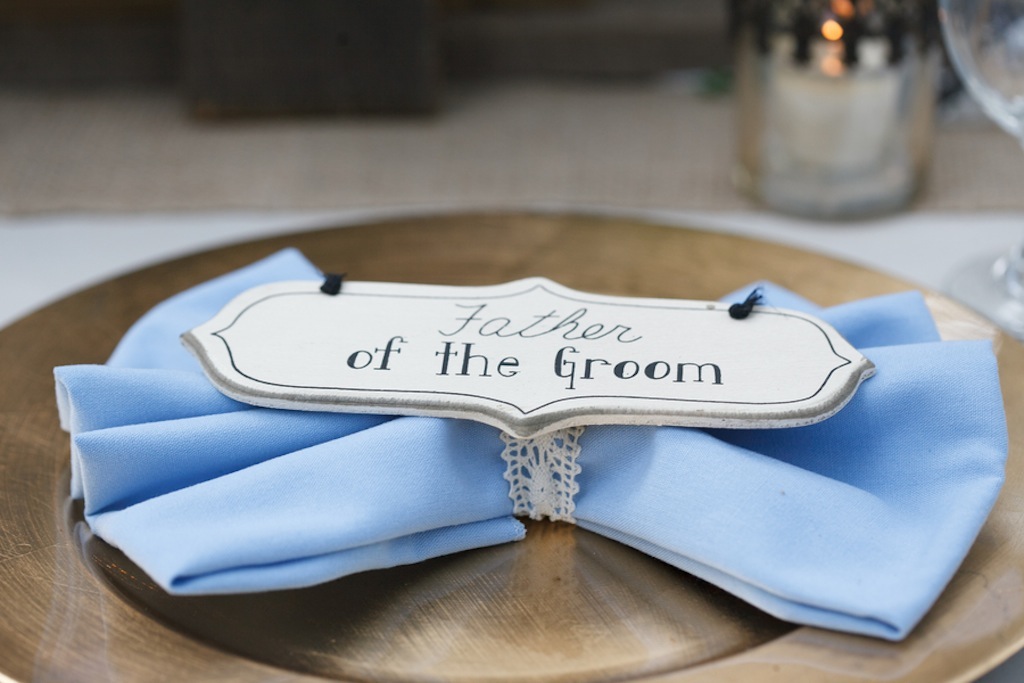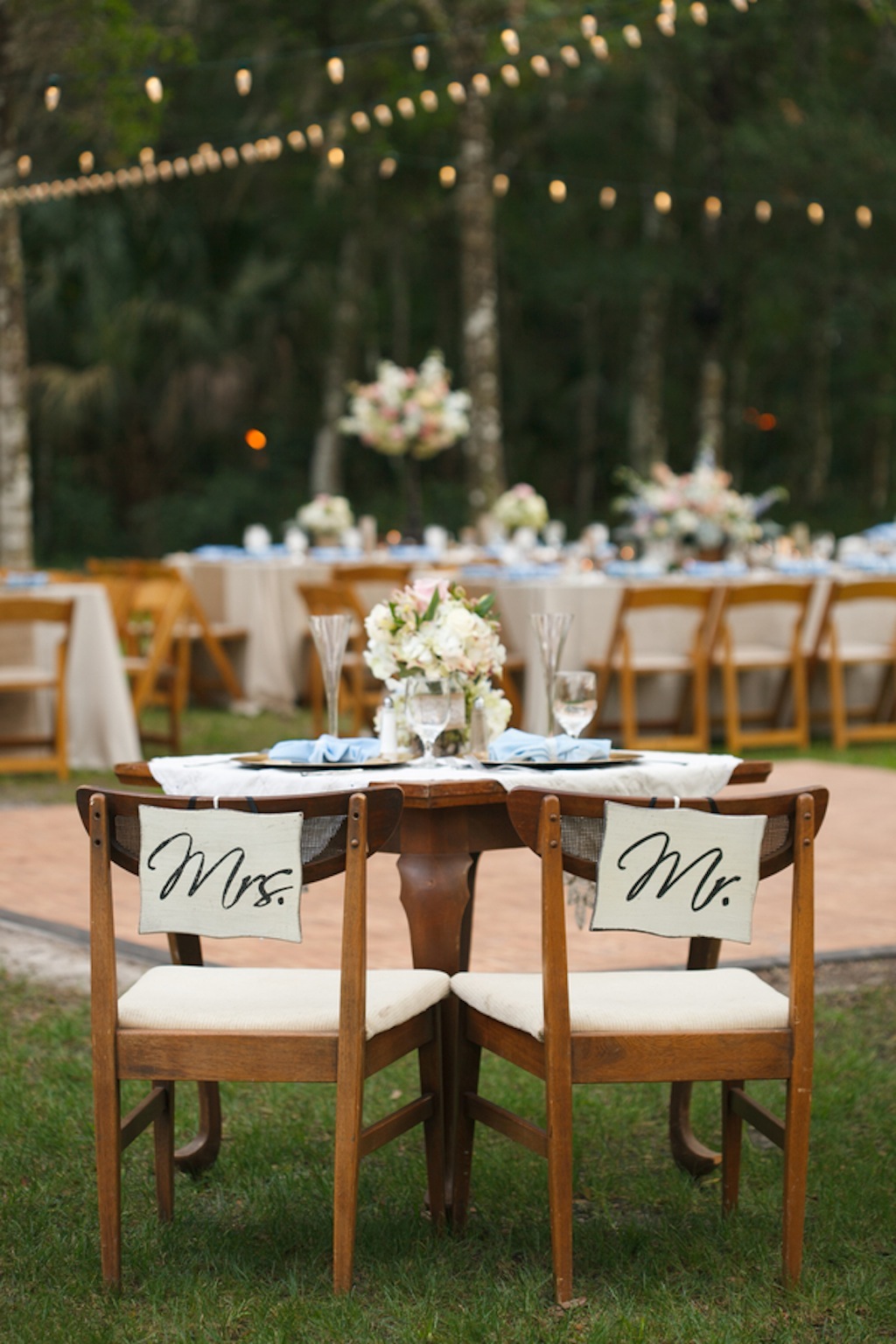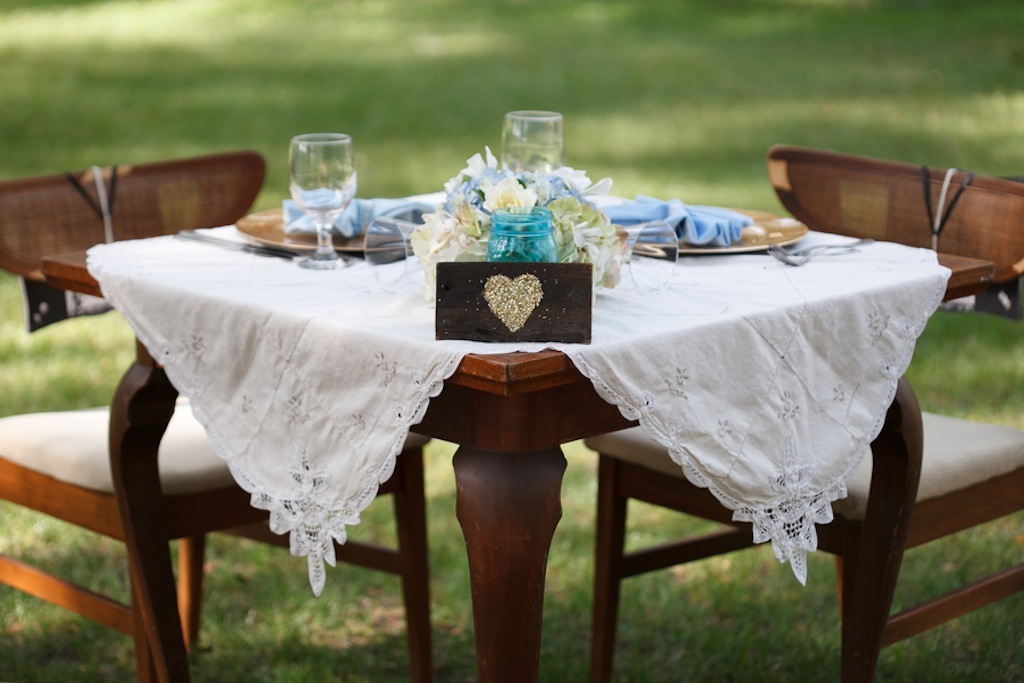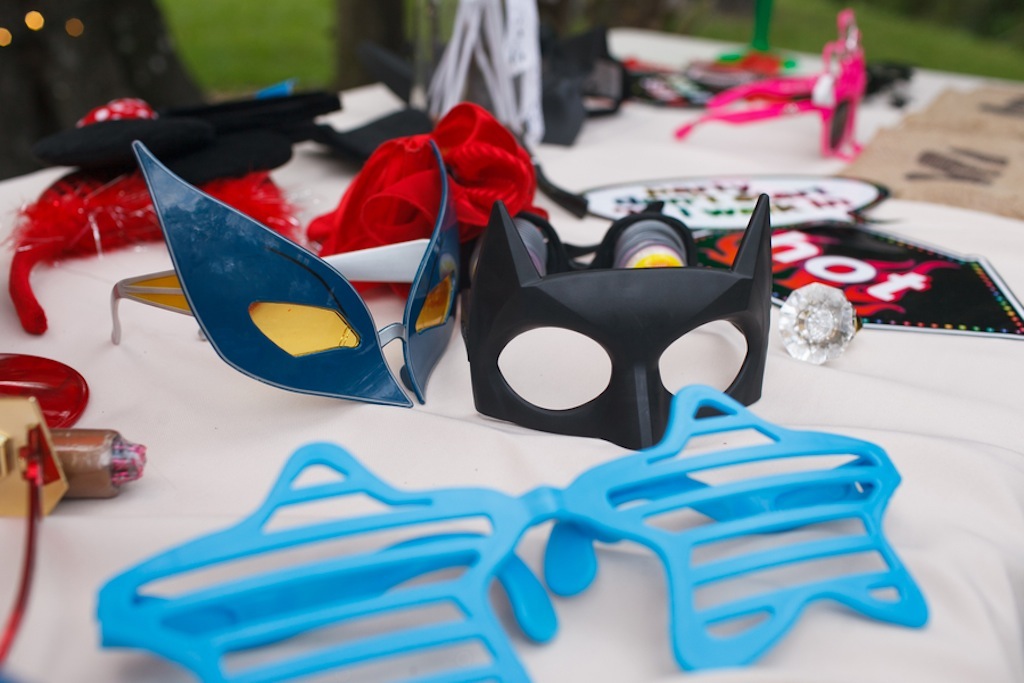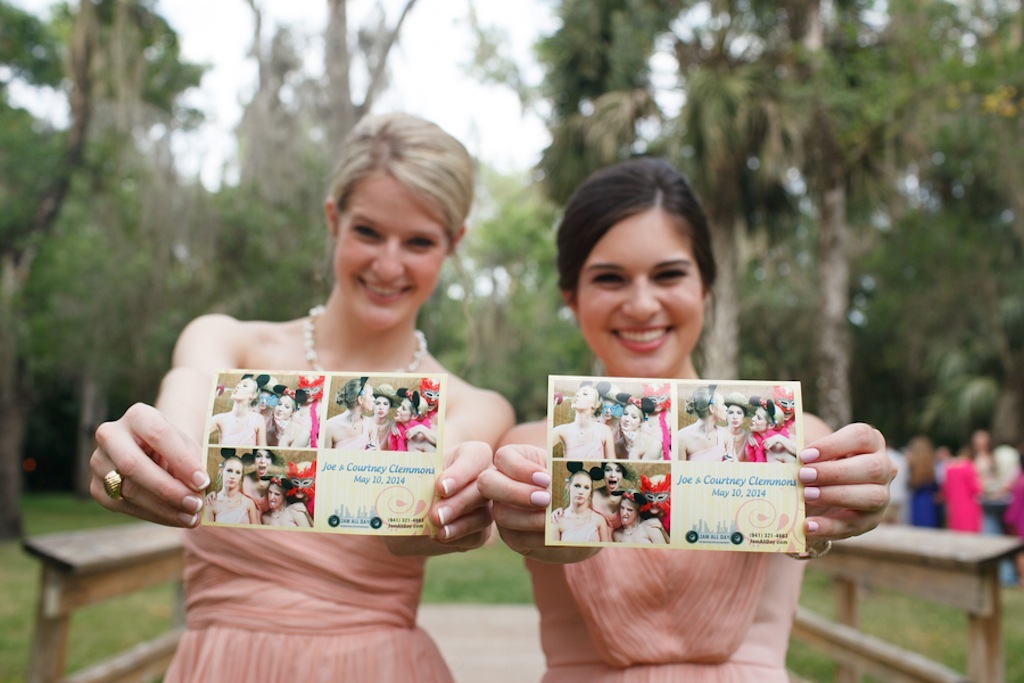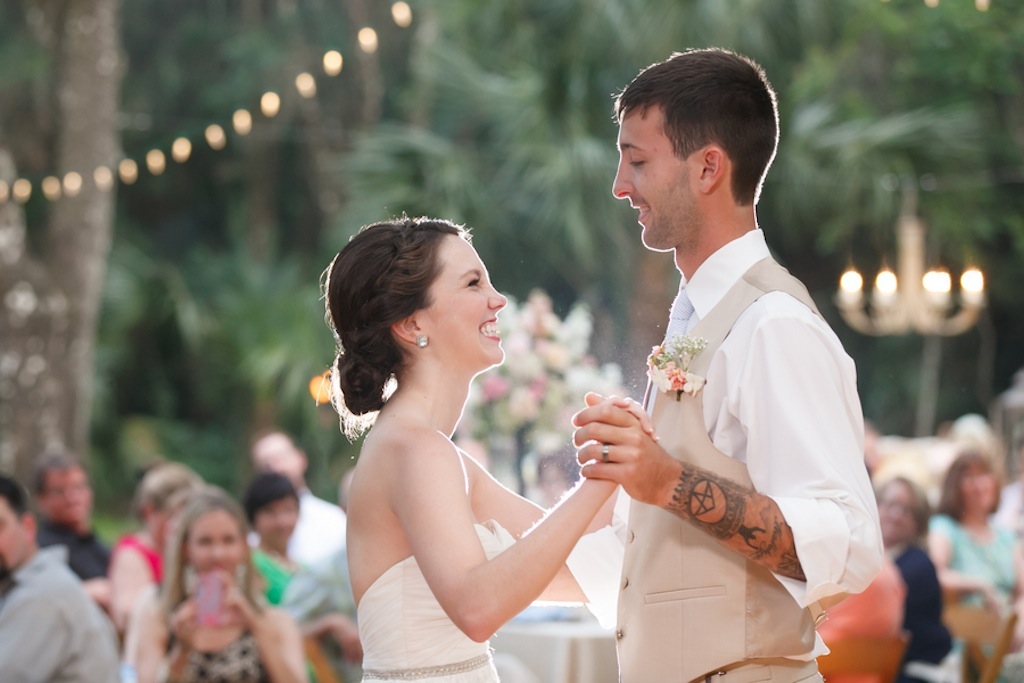 "Before our wedding Joe and I took dance lessons and learned a romantic dance to perform for our First Dance. We practiced this dance every day preparing for the wedding. We were both so nervous!" the bride reminisced. "The moment we reached the dance floor everything slipped away and it was just us. I smiled at him with my big goofy grin and at the end he dipped me so low with a kiss. It was magical. I loved that our friends and family watched and cheered for us while we danced."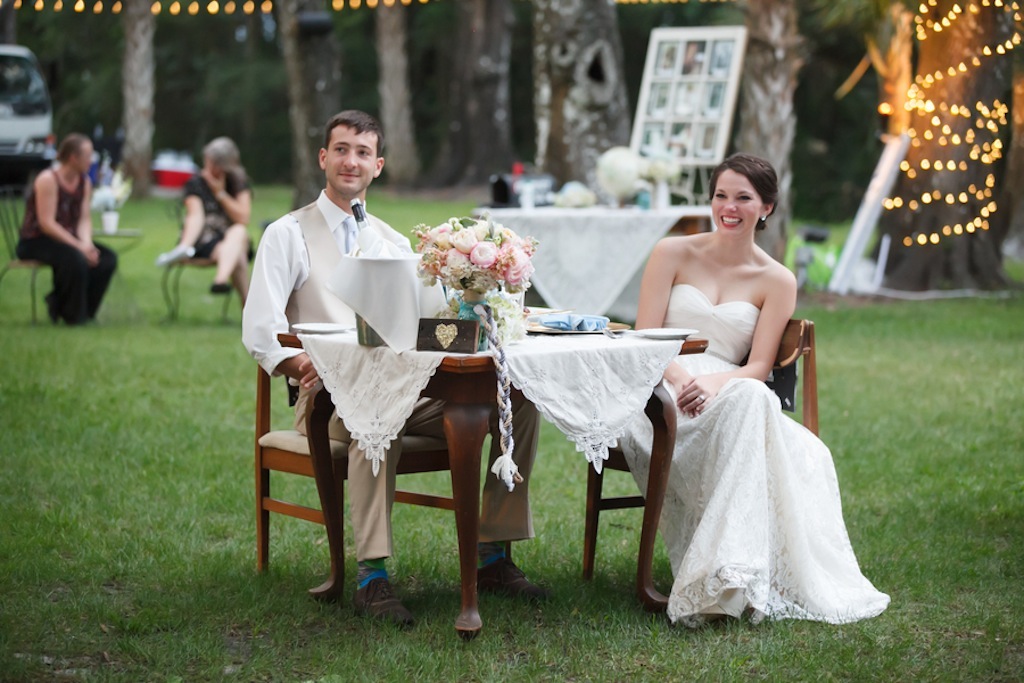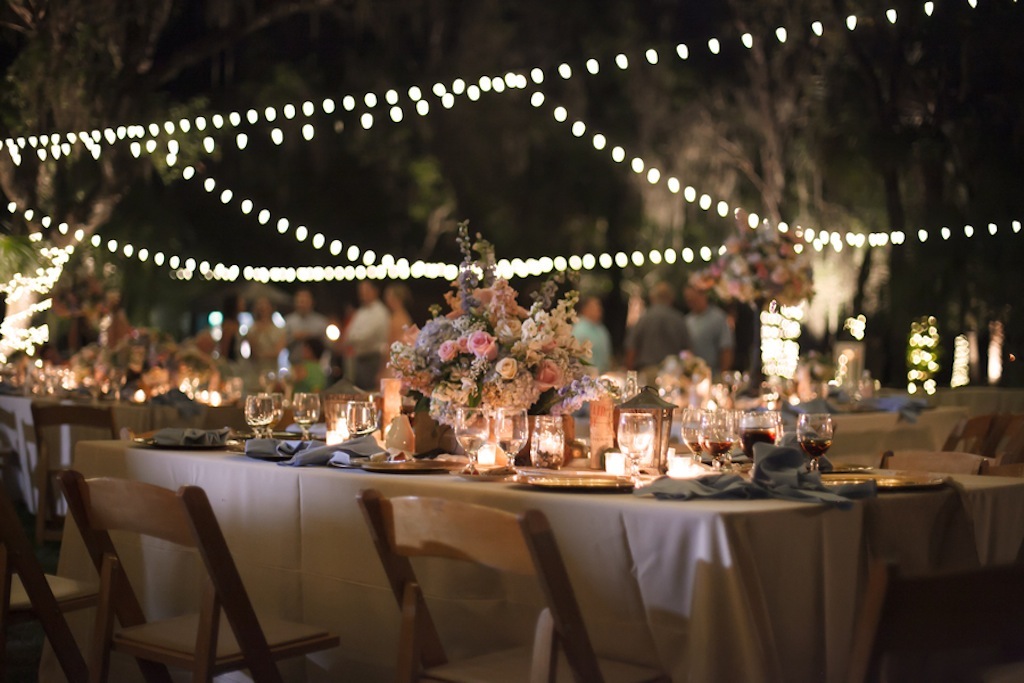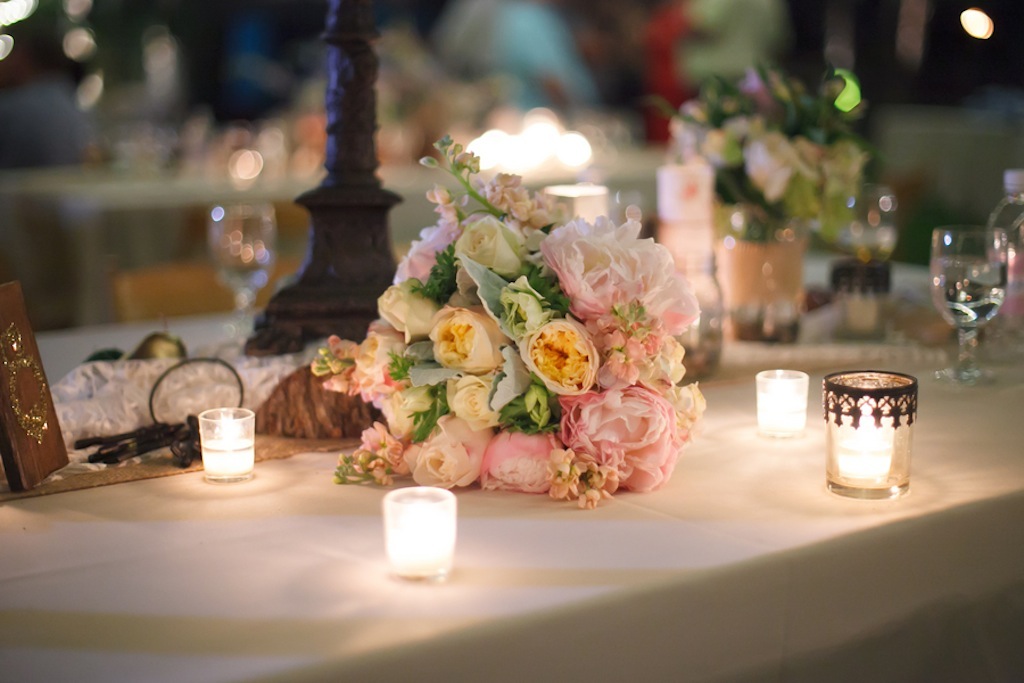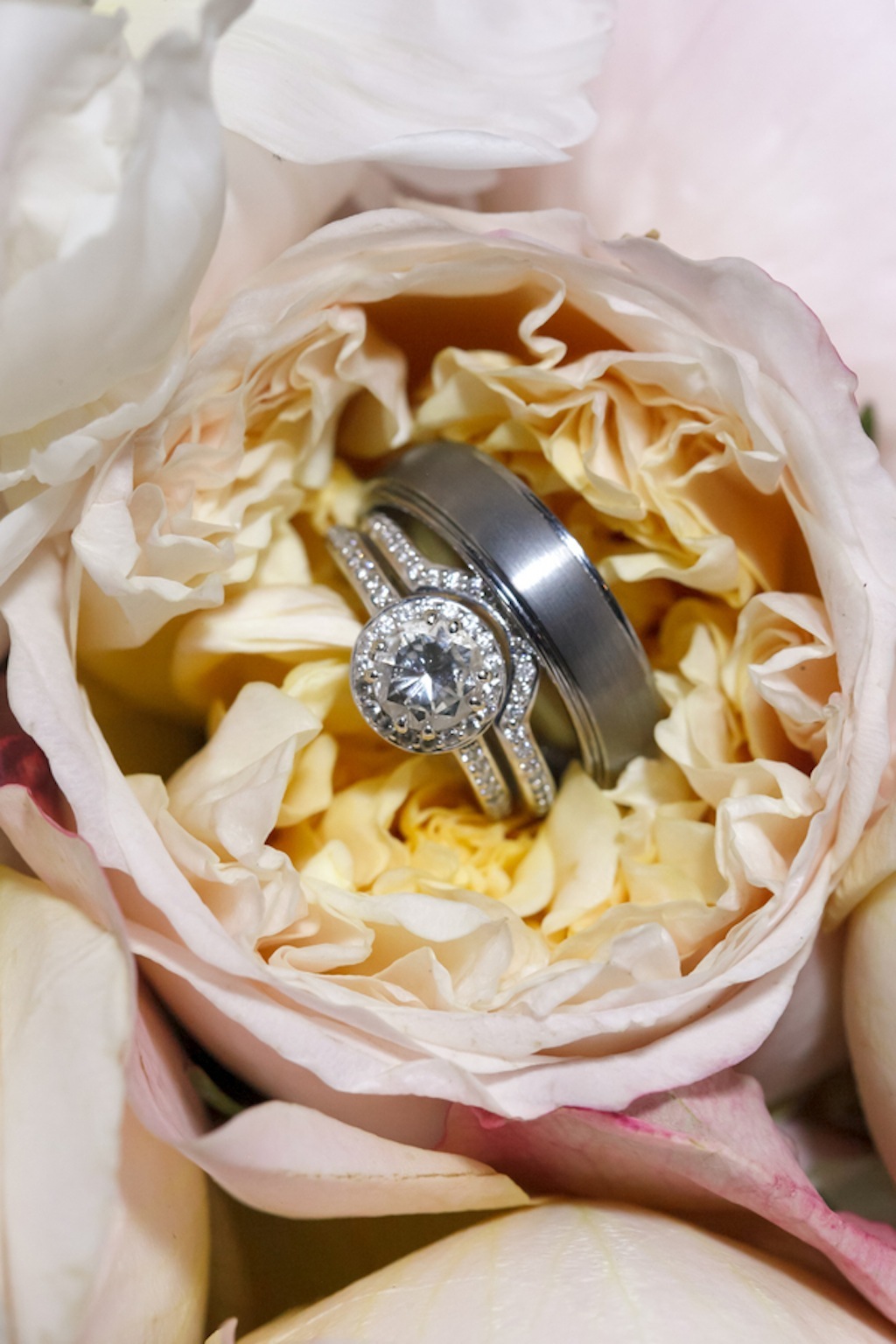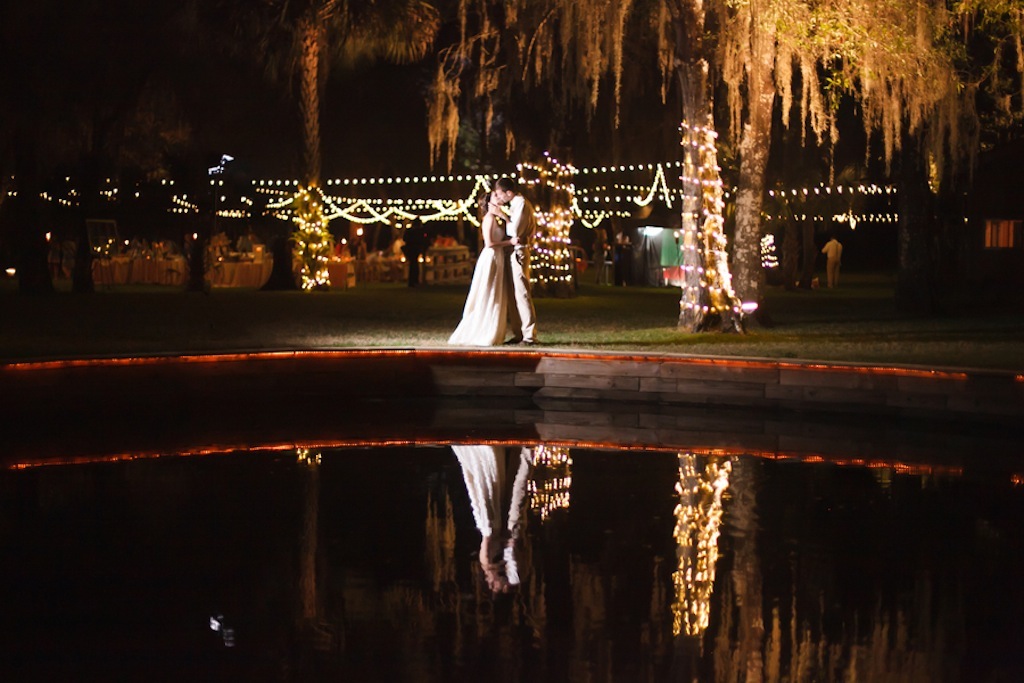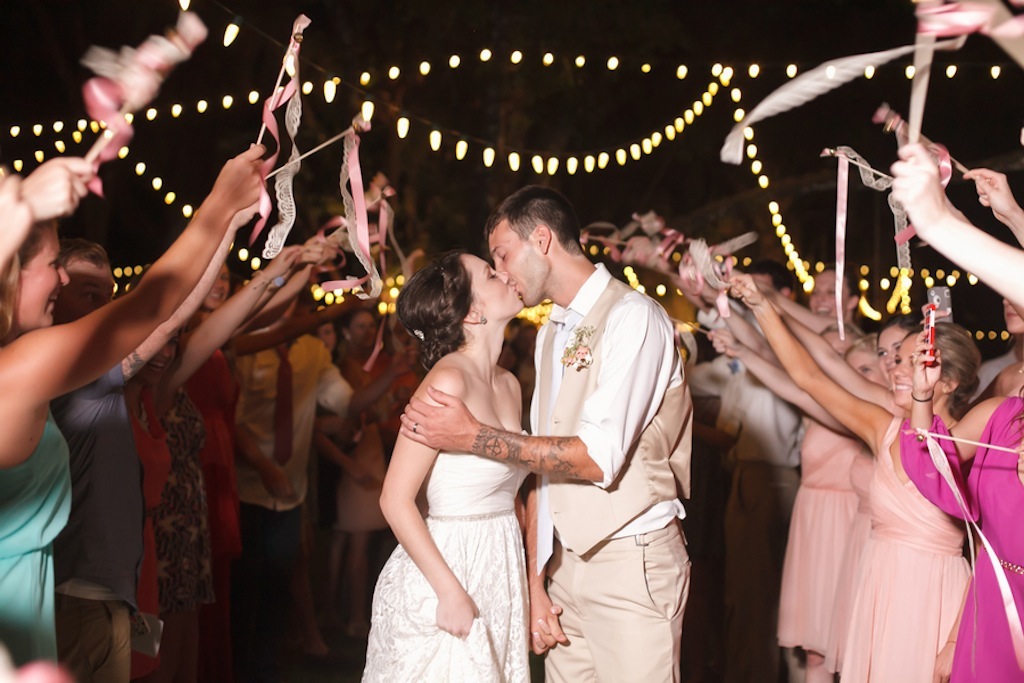 What advice would you give to other Sarasota area brides?
Do not be afraid to stray from tradition.
I never wanted to do a first look, but based on our personalities and our desire to spend more time with our guests, we decided to do a first look.
It was amazing that we got to spend some alone time together and talk about the upcoming excitement of the evening. Once the ceremony starts all eyes are on the two of you, and you rarely get a moment alone.
The first look gave us so much more time to relax together and do photos before the ceremony. We were actually able to go to our cocktail hour, have a drink and mingle with all our guests instead of rushing around to take pictures.
Looking back, we are really thankful we got the extra time during cocktail hour to talk with our friends and family.
Ceremony and Reception Venue: The Oaks at Windsong
Photographer: Carrie Wildes Photography *Preferred Marry Me Tampa Bay Vendor
Planner: The Perfect Settings
Florist: The Perfect Settings
Caterer: Mattison's Forty-One
Cake: Mattison's Forty-One
DJ and Photobooth: Jam All Day Entertainment
Officiant: Reverend Allen James
Invitations: Paper Panache
Transportation: Town & Country Limousines
Dress: The White Magnolia
Groomsmen Suits: Something Blue Bridal Boutique
Bridesmaid Dress: J.Crew
Makeup: Leila Easters
We are proud to have Carrie Wildes Photography as a Marry Me Tampa Bay sponsor!