Sacred Heart Catholic Church and University Club Downtown Tampa Wedding with Tampa Wedding Photographer Carrie Wildes Photography
Although Lauren and Chris had several run-ins and a fake phone number exchange, the pair finally connected for a first date at Bella's restaurant.
"All signs were pointing to the fact that we were meant to be together and after six short months of dating, I knew that Chris and I would get married someday," Lauren shared.
After five years of dating, the South Tampa couple took winter vacation to Paris, where Chris finally proposed.
"Chris knew exactly how to plan the trip so that I would not know where we were going until we were about to board the flight. When I saw that Paris-CDG was about to board, I ran towards the gate in excitement. Chris knew he wanted to propose our second day there, but he had no set plan on how he wanted it to happen. Therefore, he shoved the ring in his pocket, and practically never took his hand off of it the entire day unbeknownst to me."
"Our day included some crowded places such as the Eiffel Tower, and one scare when the coat check took Chris's jacket before he was aware what happened with the ring in it. Once he was reunited with the ring and feeling a lot less anxious, we walked towards the city center. We ended up in front of the Notre Dame Cathedral, which was still decorated for Christmas. The practiced speech went out the window, and I might have said 'yes' before he even finished! The rest of the trip went by in a blur, but we were so happy to be spending New Years in the city of love as a newly engaged couple," Lauren reminisced.
Lauren and Chris held a traditional wedding ceremony, followed by downtown Tampa wedding reception.
"We got married at Sacred Heart Catholic Church because it is the most stunning church in Tampa with beautiful natural light," Lauren gushed. "We had our reception at The University Club of Tampa. This venue was perfect, elegant and classy. It offered a private setting with windows overlooking downtown Tampa, food that our guests still rave about and top notch staff who went the extra mile to ensure that our celebration was perfect!"
To capture their big day, the couple wanted a Tampa wedding photographer who was not only professional, but someone they would feel comfortable around the whole day.
"We hired Carrie Wildes Photography because Carrie met and exceeded all of our expectations. She and her team were very knowledgeable, talented and came highly recommended to us," Lauren shared.
Looking back, one of Lauren's most memorable moments occurred when she saw her husband for the first time.
"The first time that Chris and I locked eyes will always stand out as special, along with our first kiss together as husband and wife," the bride reminisced.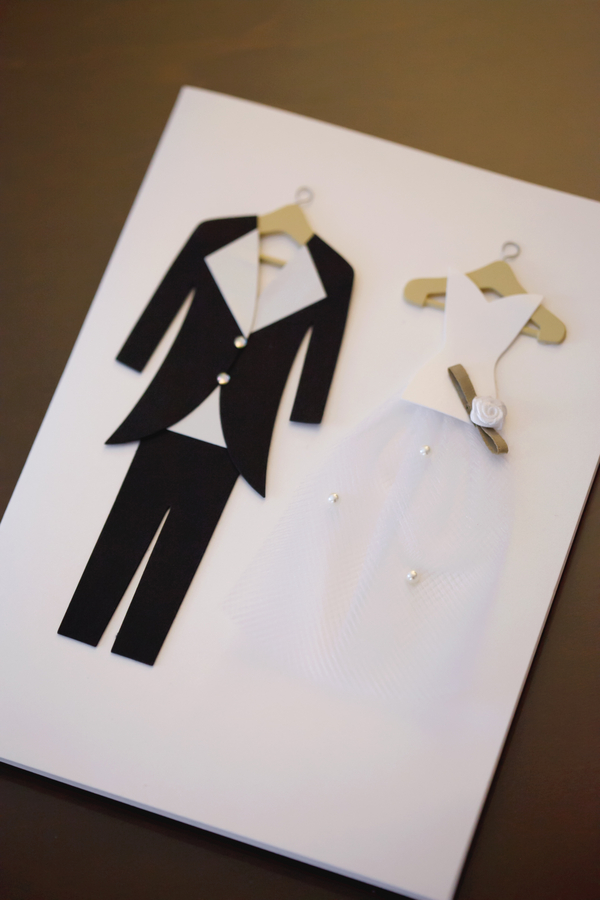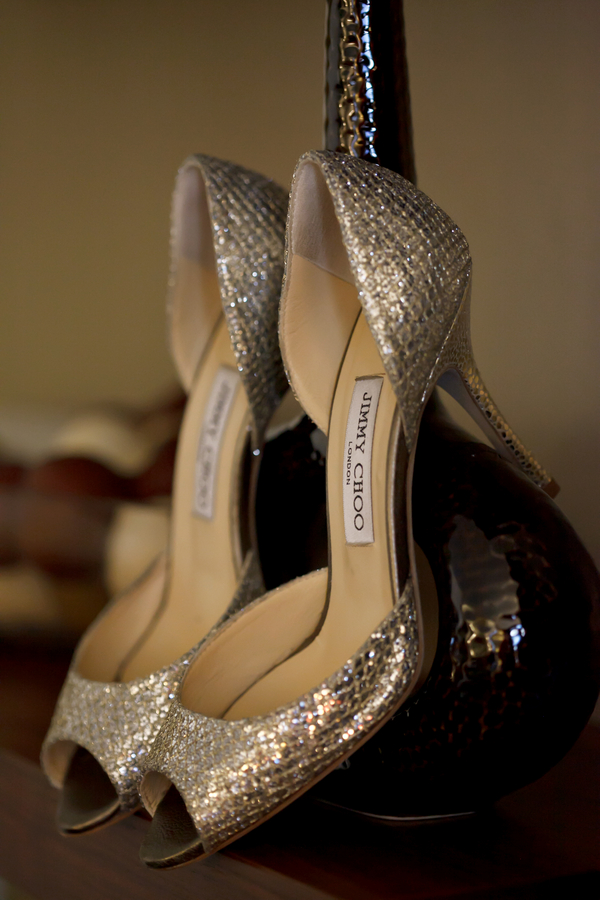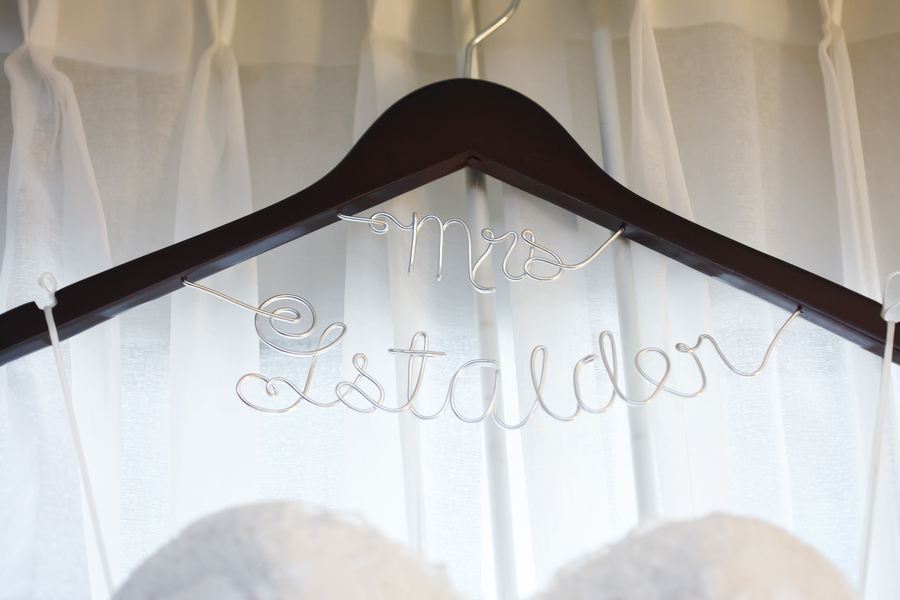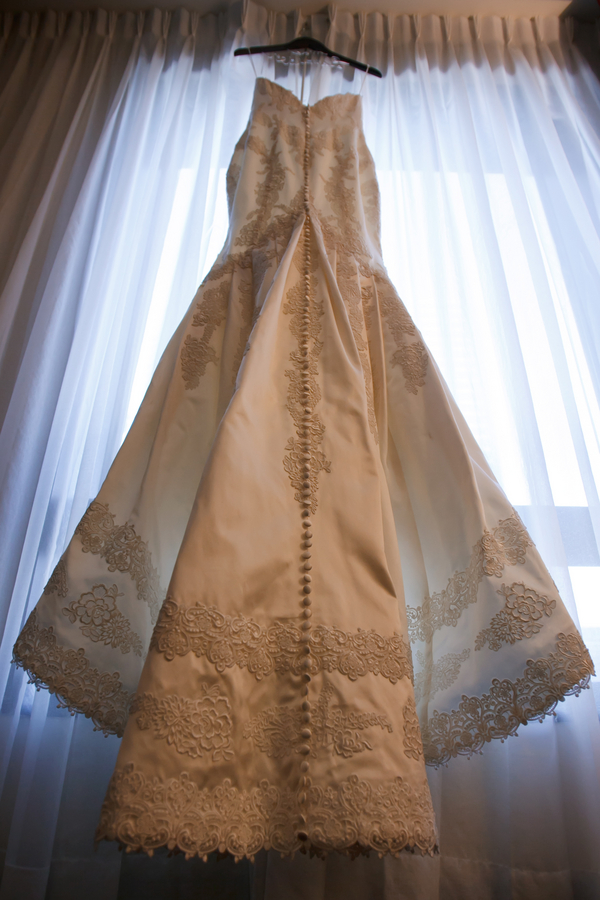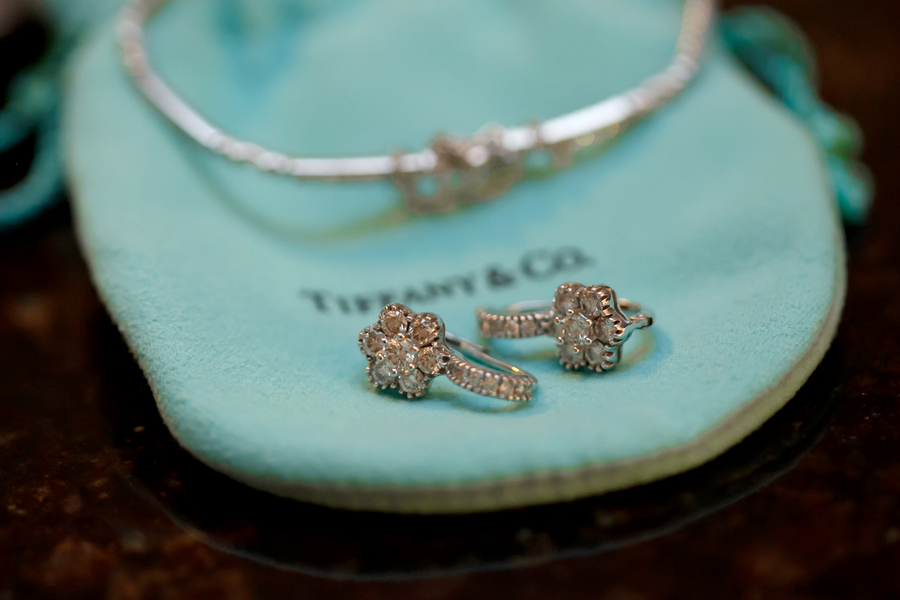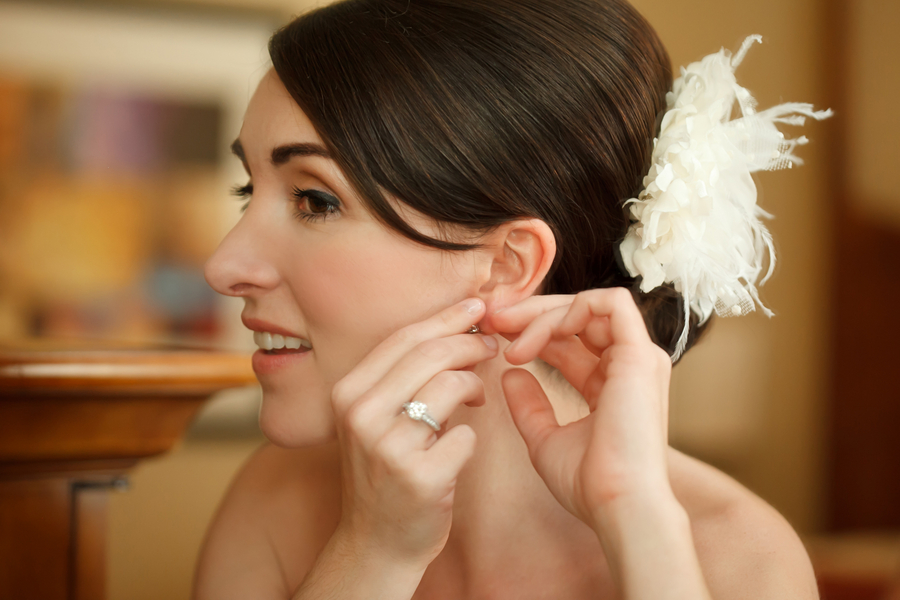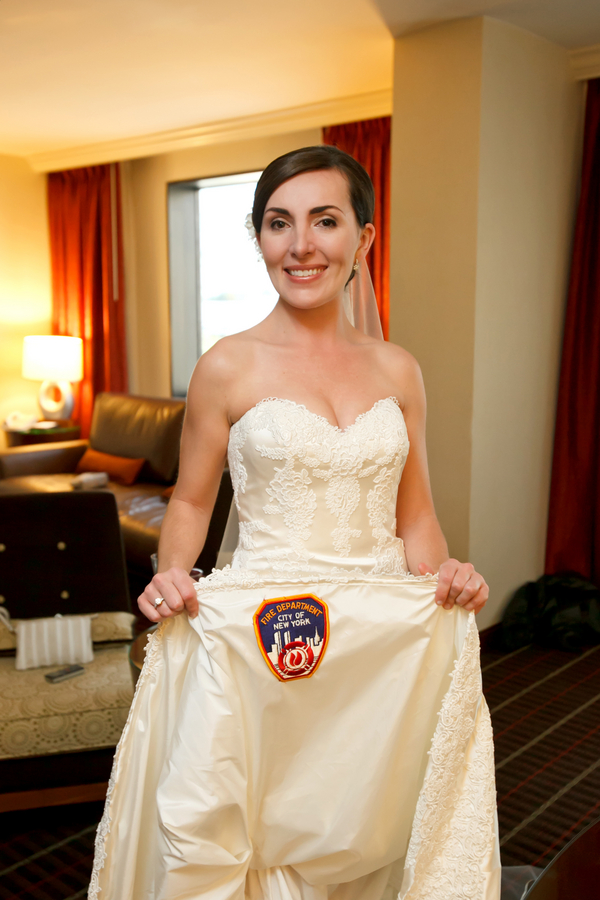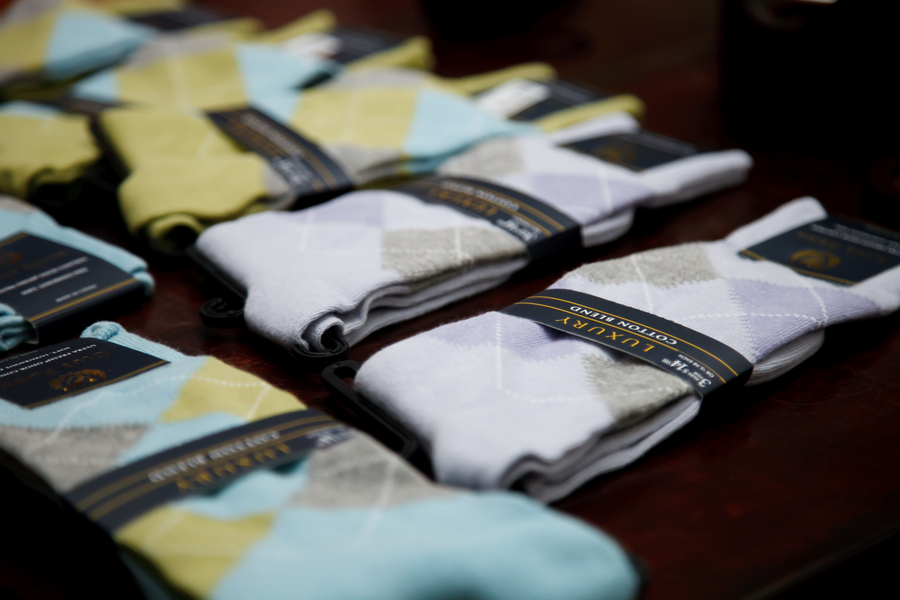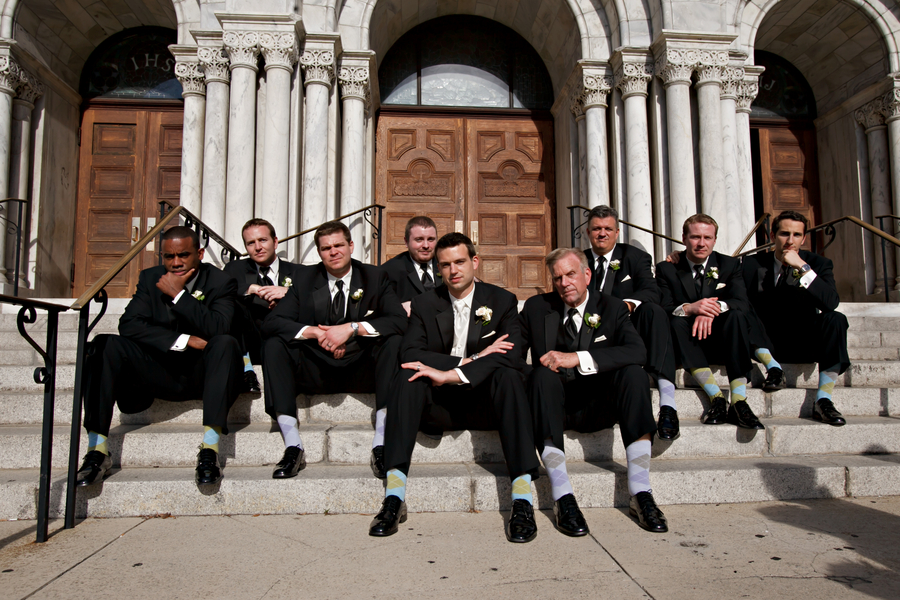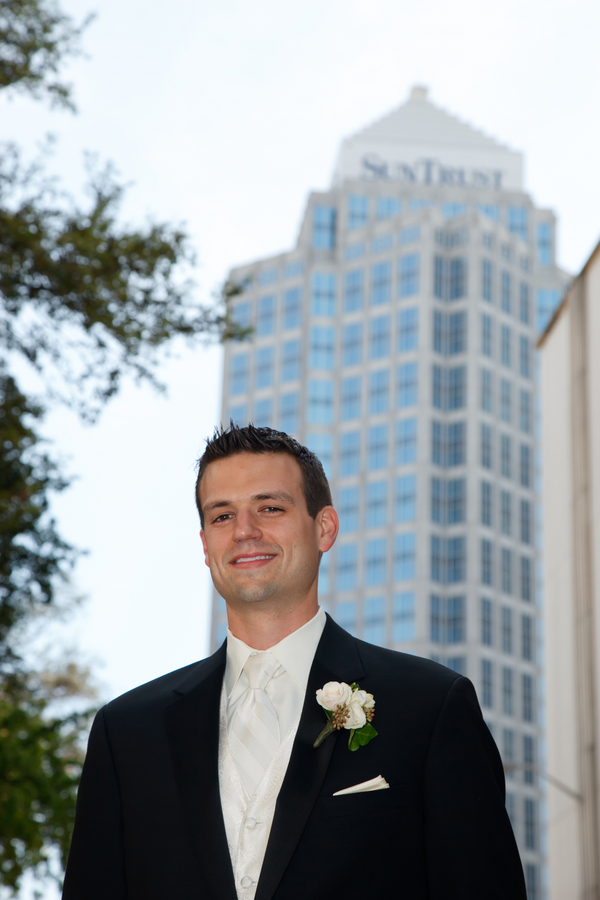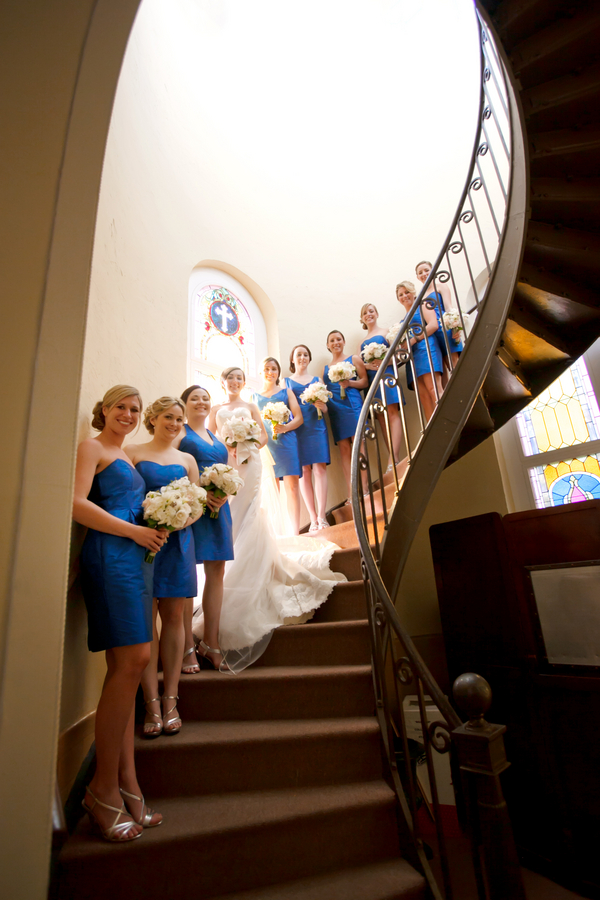 I really wanted to keep my bouquet simple with neutral colors to compliment the bold pop of blue that my bridesmaids wore which also happens to be one of Chris' favorite colors. – The Bride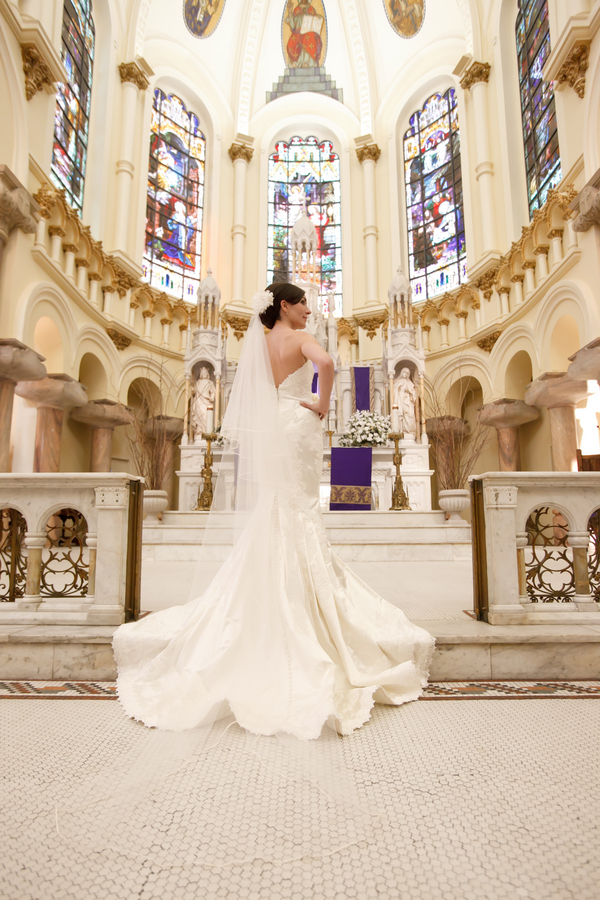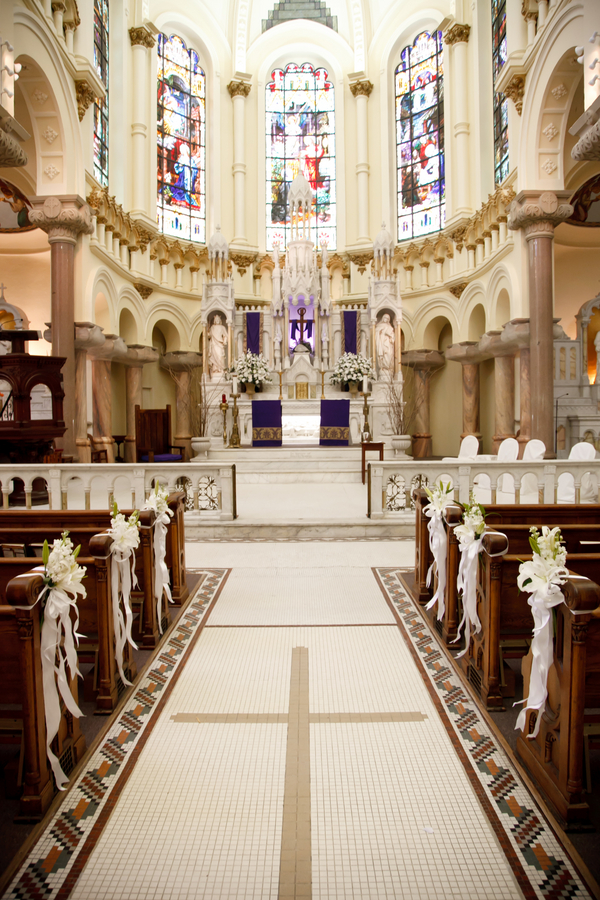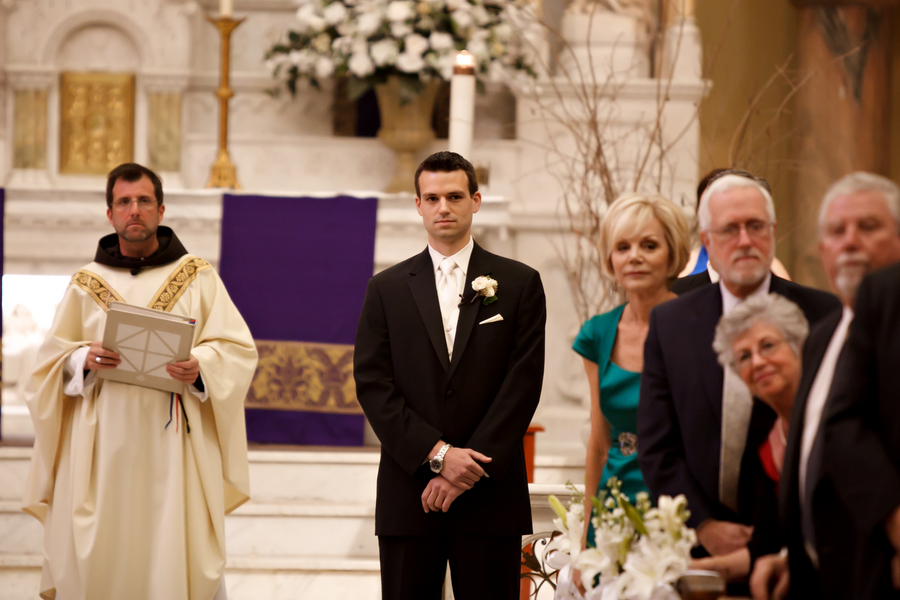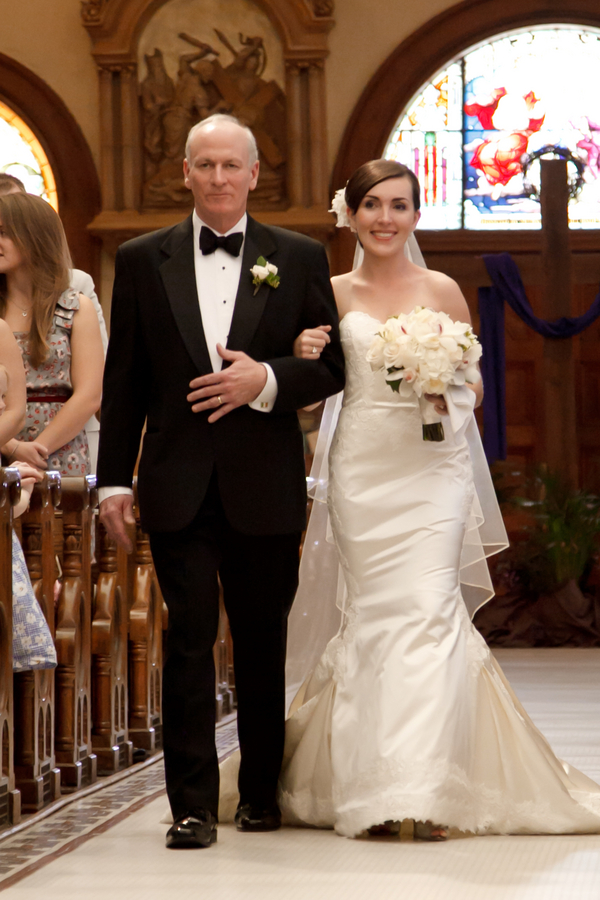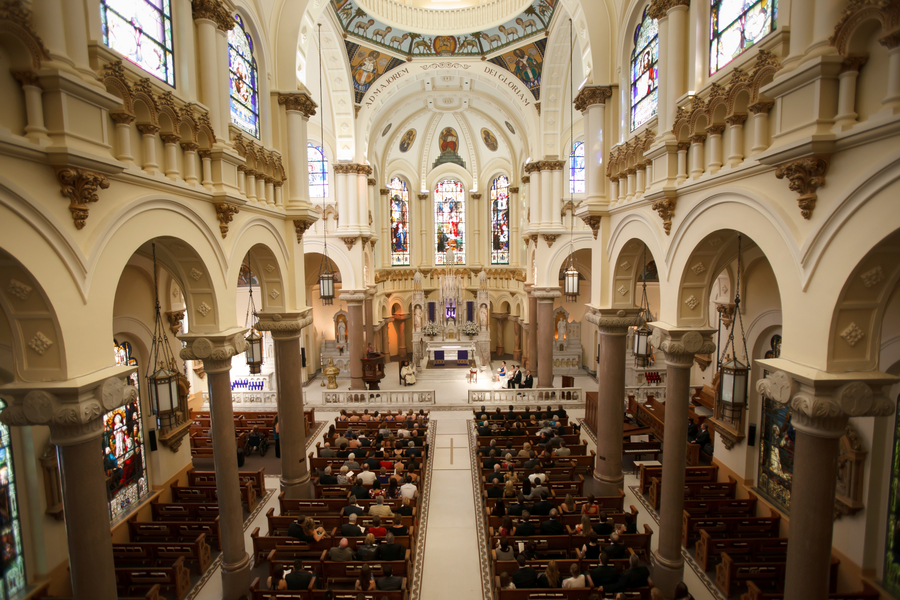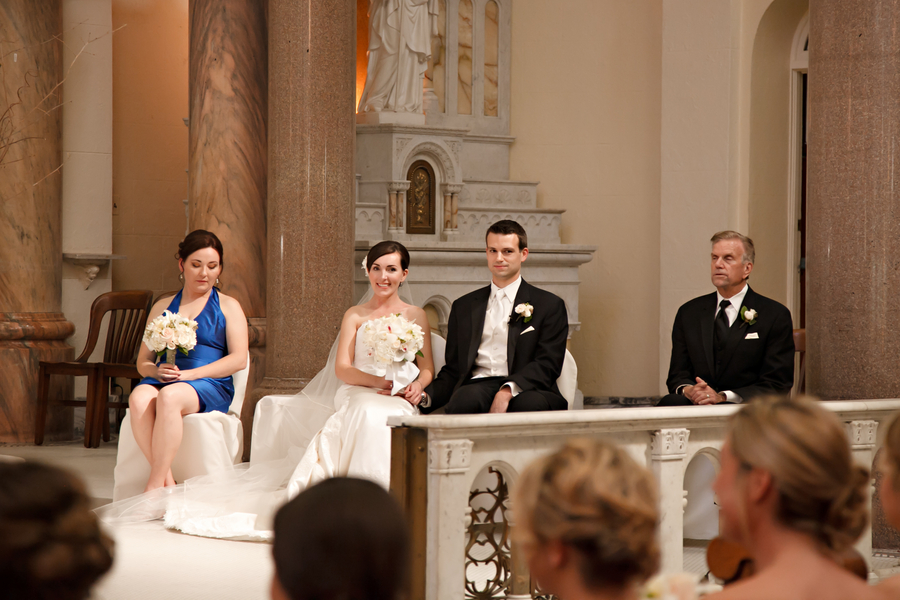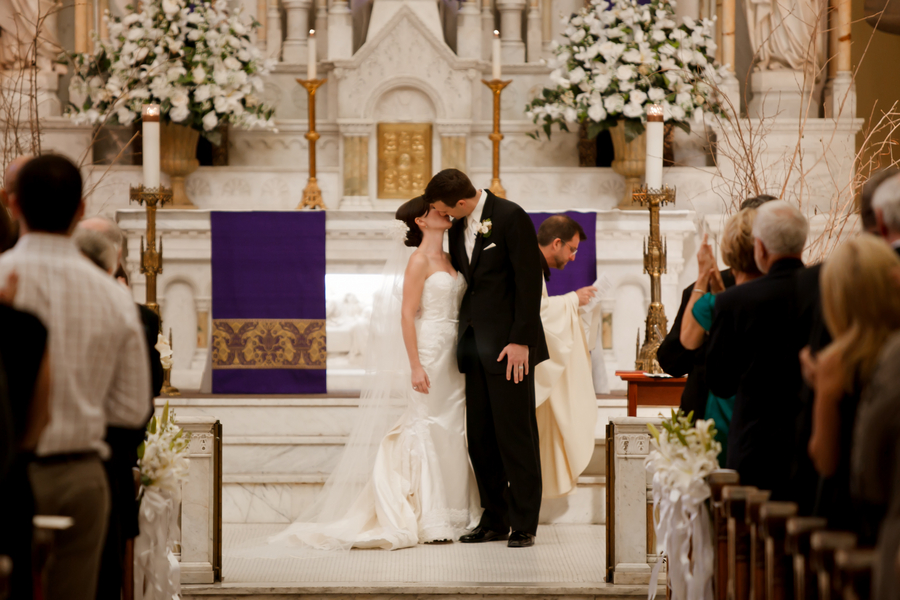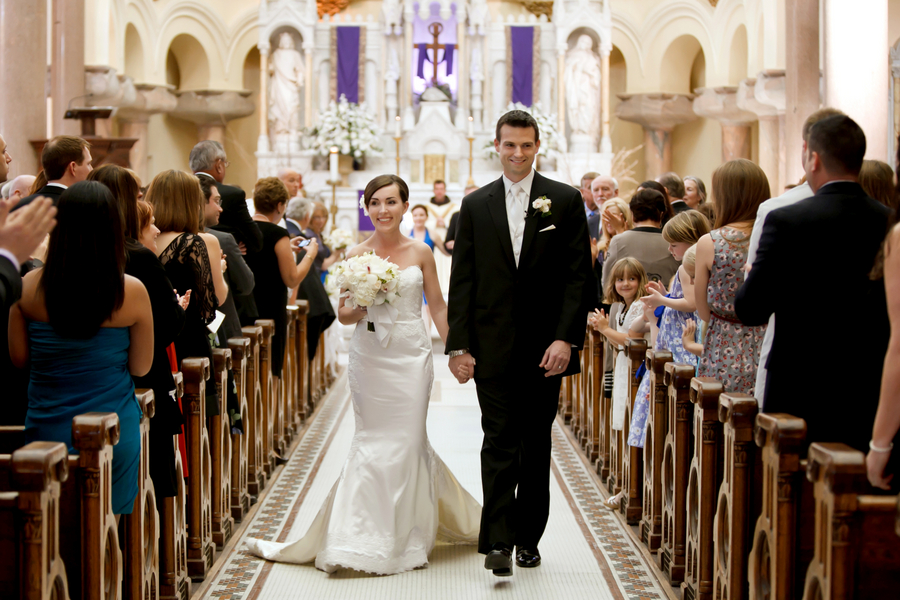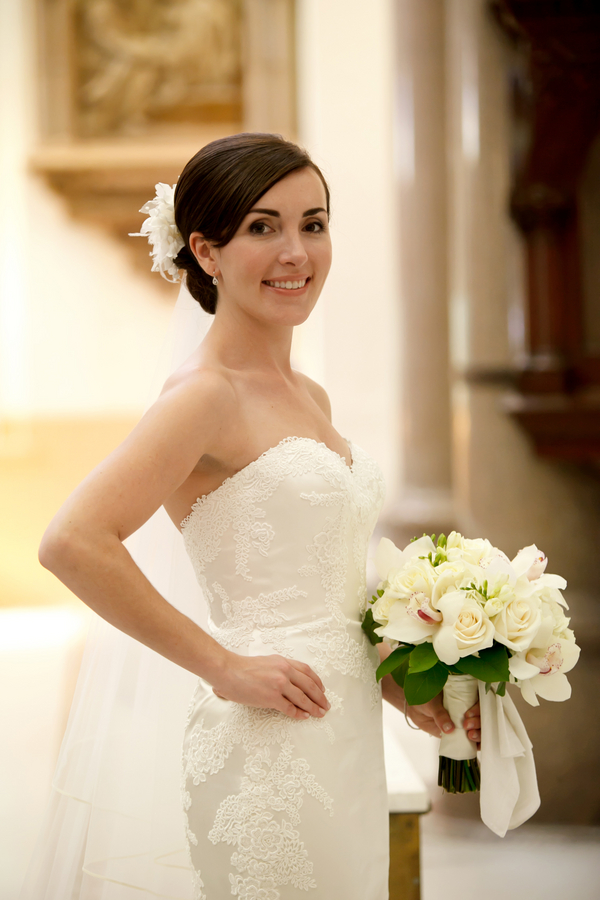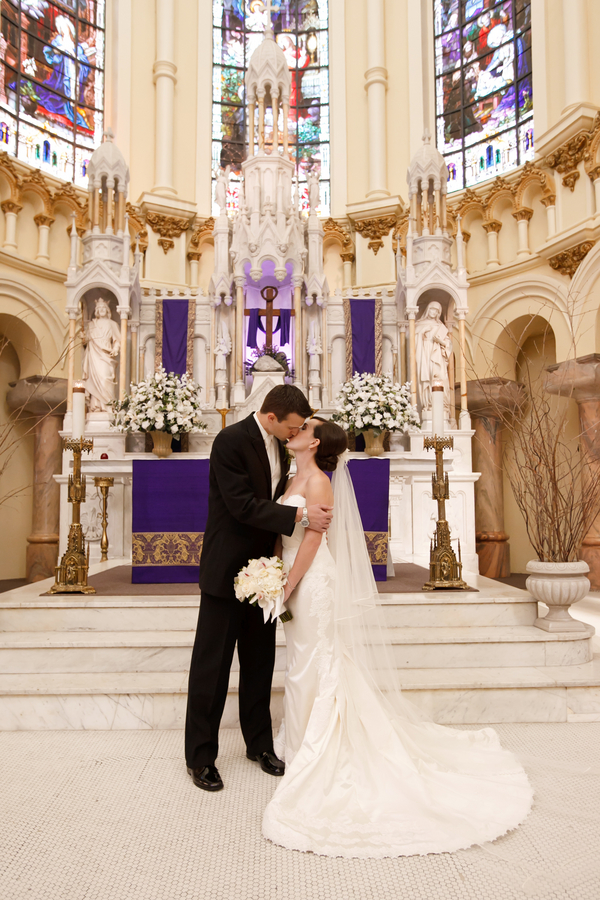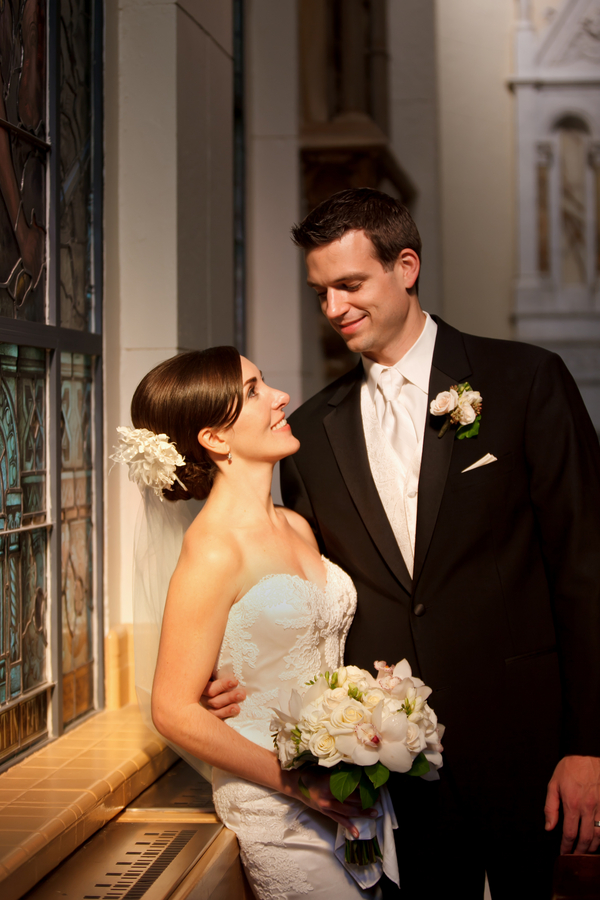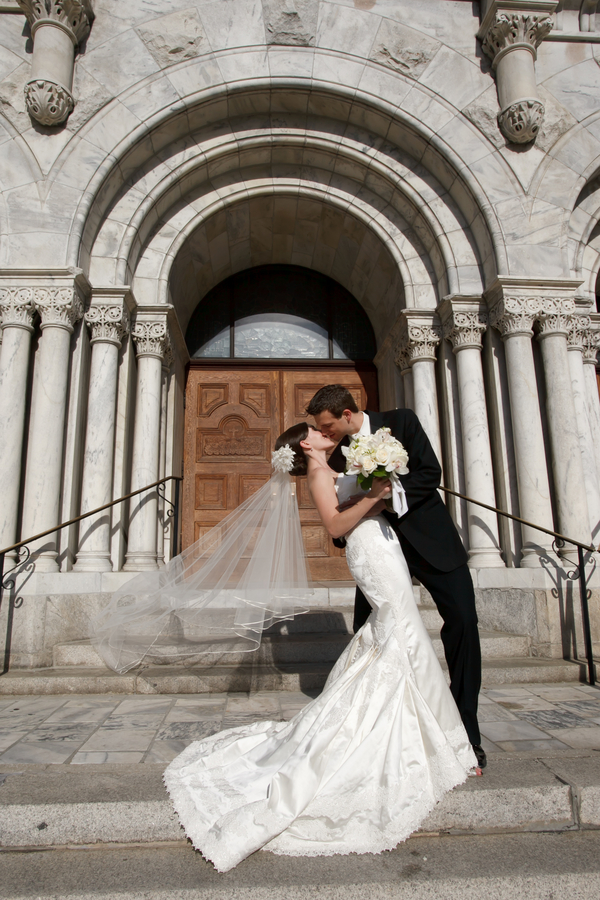 We chose to have a traditional wedding with some modern flare because this theme most closely aligns with how we were both raised and continue to live our lives today. – The Bride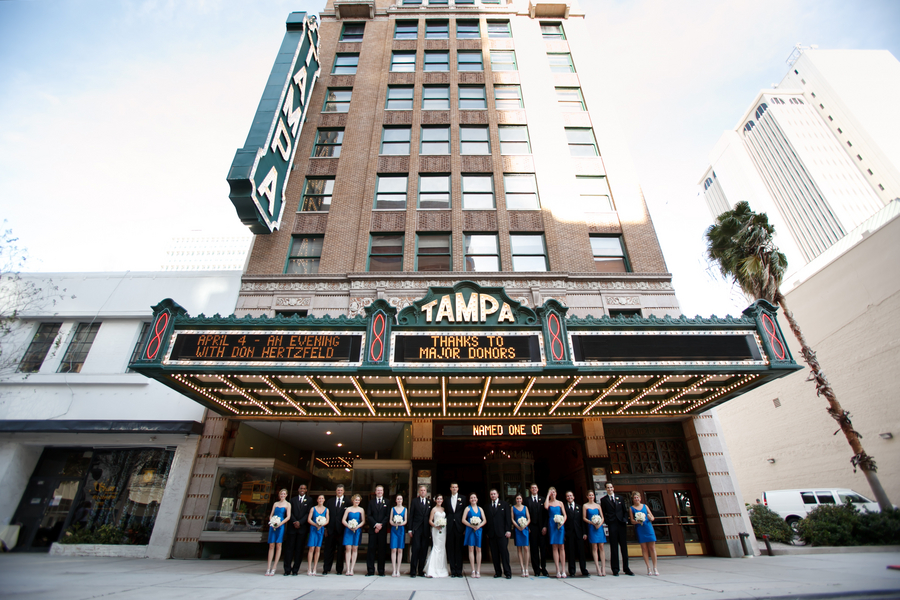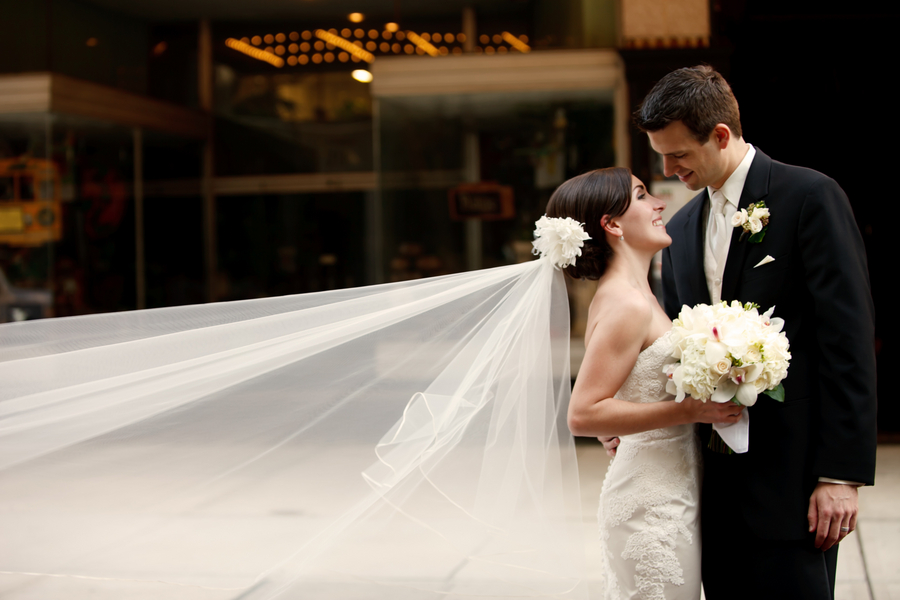 We hired Carrie Wildes Photography because Carrie met and exceeded all of our expectations.  She and her team were very knowledgeable, talented and came highly recommended to us. – The Bride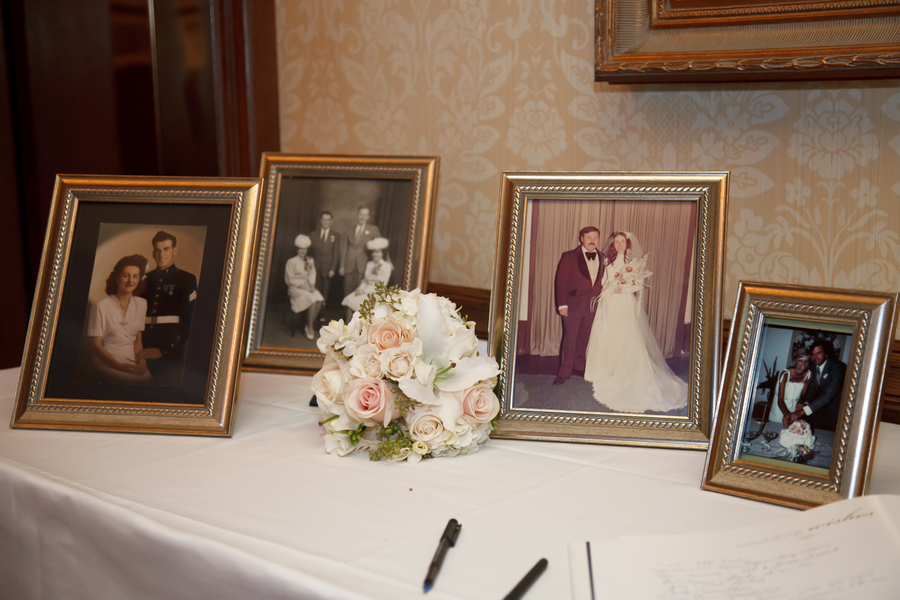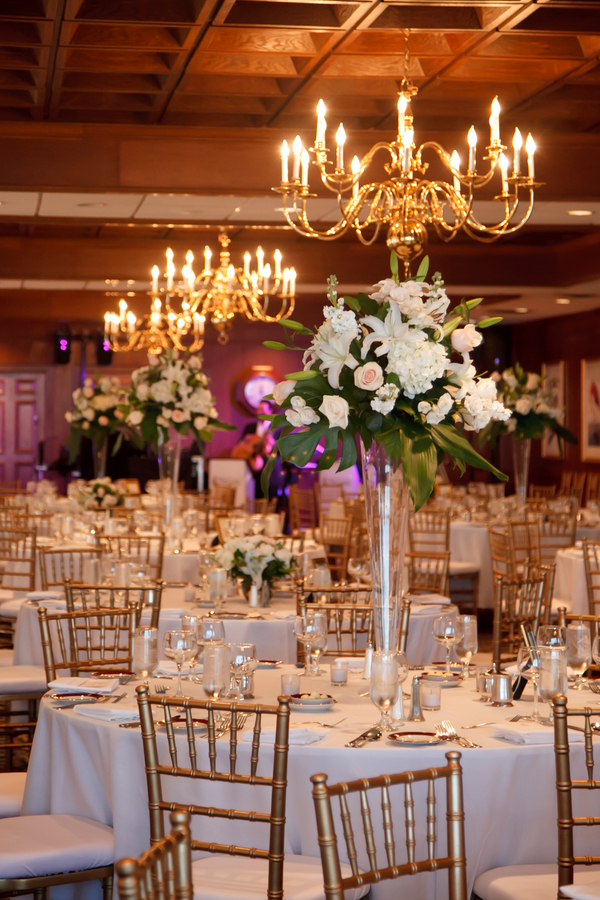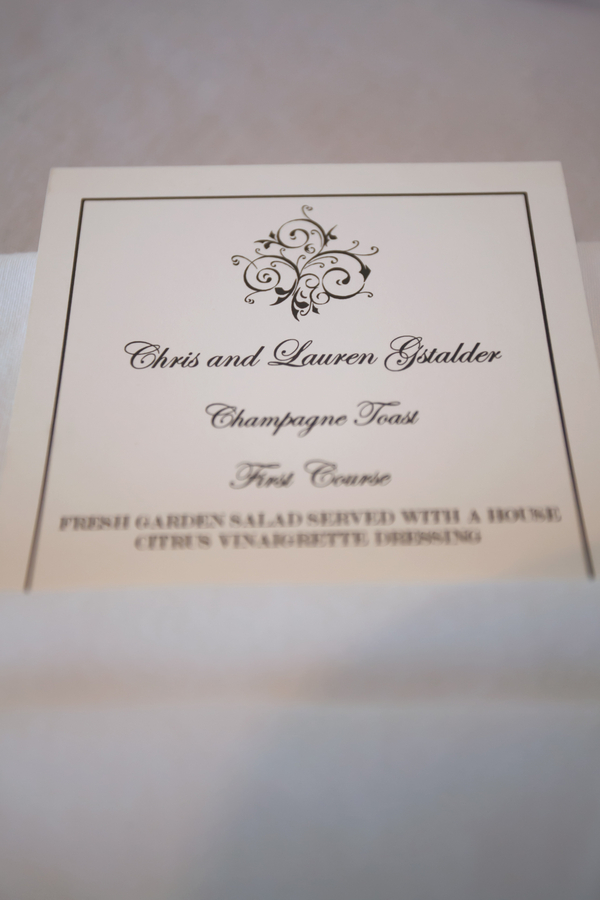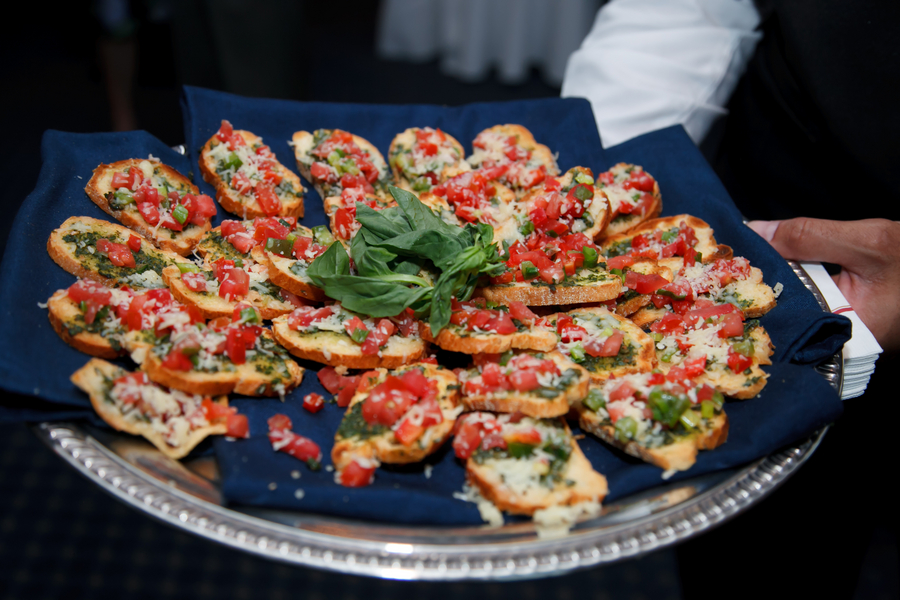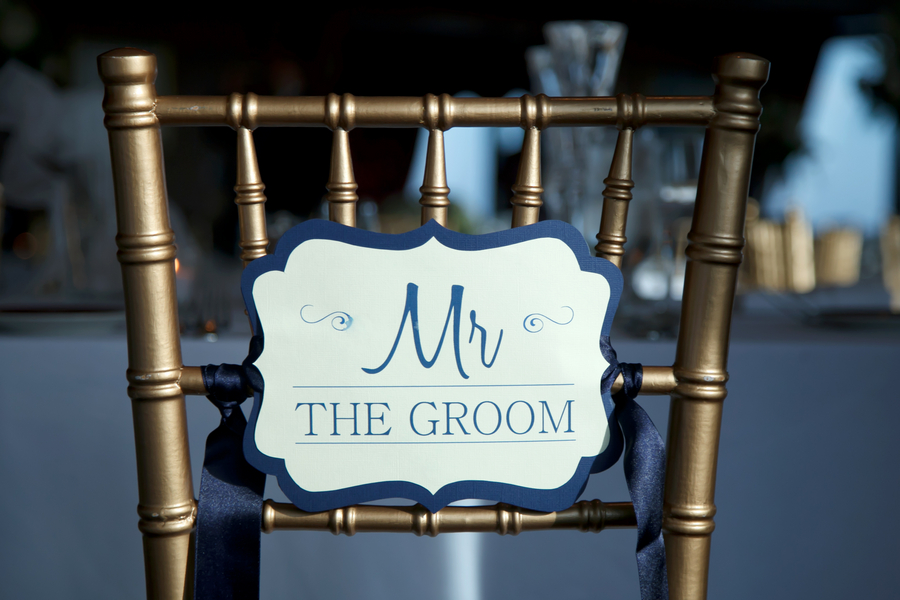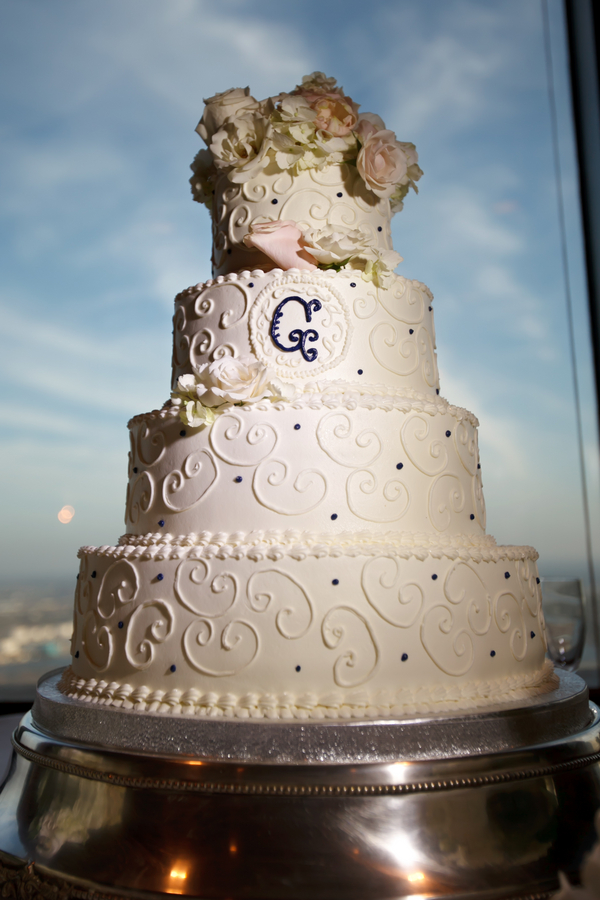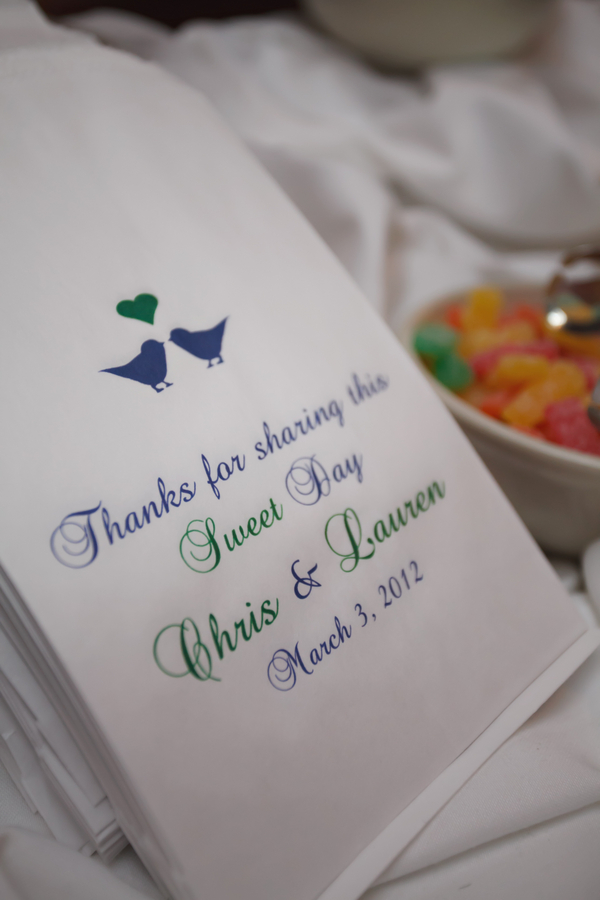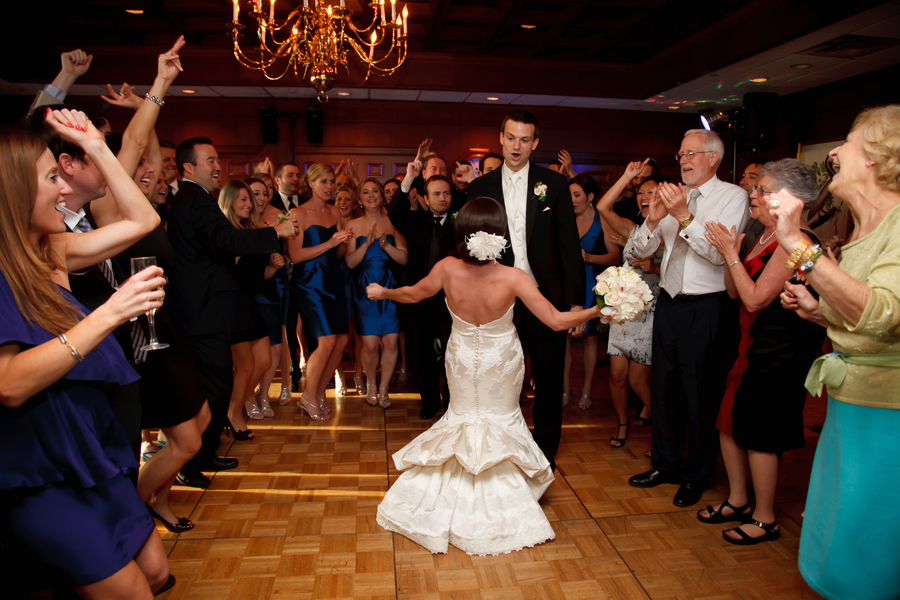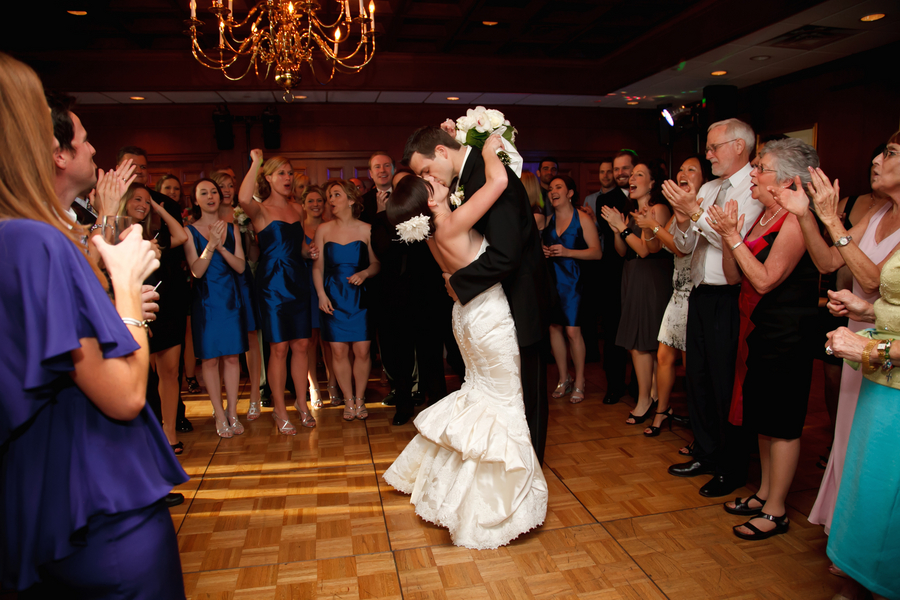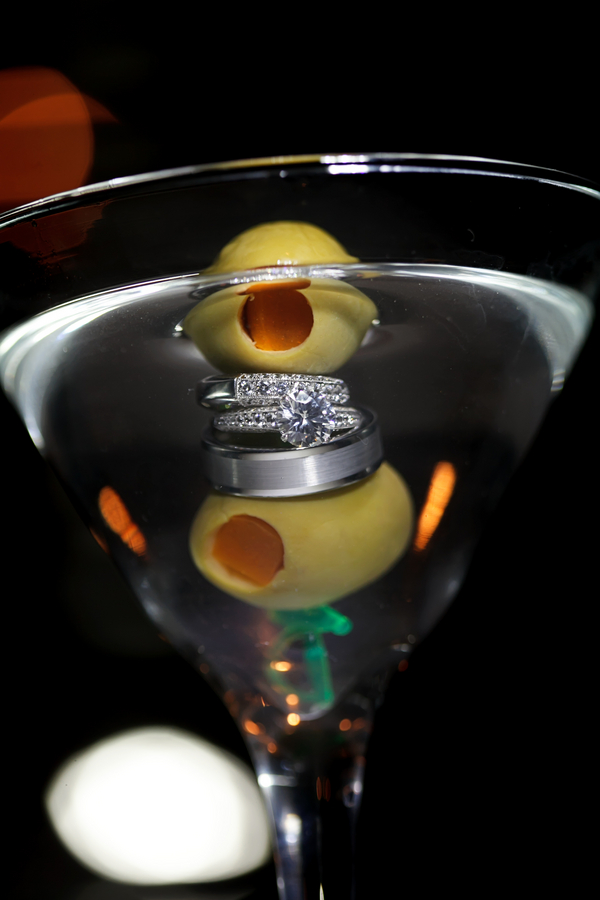 What advice would you give to other Tampa Bay Brides?
Your wedding day will fly by! To ensure that you and your groom have the same memories looking back on your special day, stick together during your reception. By that, I mean thank your guests, be on the dance floor and enjoy your meal together. This is what we did and now we are so happy to have the same recollections from our wedding day as opposed to two separate experiences.
Tampa Wedding Ceremony Church: Sacred Heart Catholic Church
Tampa Wedding Reception Venue: University Club
Tampa Wedding Photographer: Carrie Wildes Photography
Tampa Wedding Planner: Sally Crumbley
Tampa Wedding Florist: The Potting Shed
Tampa Wedding Band: DeLeon Entertianment
Tampa Wedding Transportation: Blue One Transportation
Tampa Wedding Stationary: Bradley Engraved Stationery
We are proud to have Carrie Wildes Photography as a Marry Me Tampa Bay sponsor!