When I think Tampa weddings, so many images immediately flood my mind. From historic Ybor City to sprawling views from Bayshore Boulevard, iconic locations perfect for your wedding photos can be found all over the city.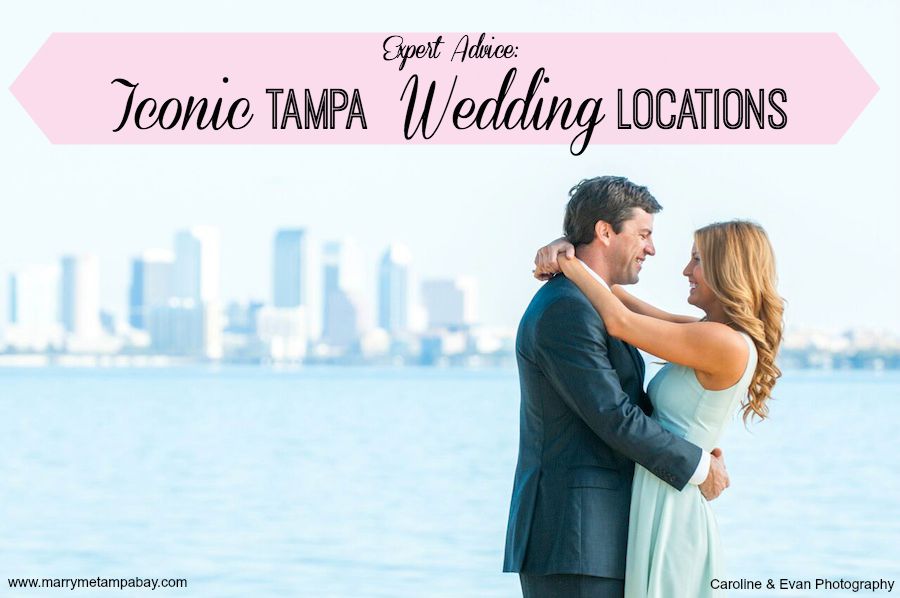 Floridan Palace
The historic Floridan Palace hotel lights up Tampa's skyline with their iconic red lettered sign. Built in 1926, the downtown Tampa wedding venue reopened its doors to brides and grooms just a few years ago. It's 10,000 square foot, two story Grand Ballroom is the perfect spot for a classic, elegant wedding.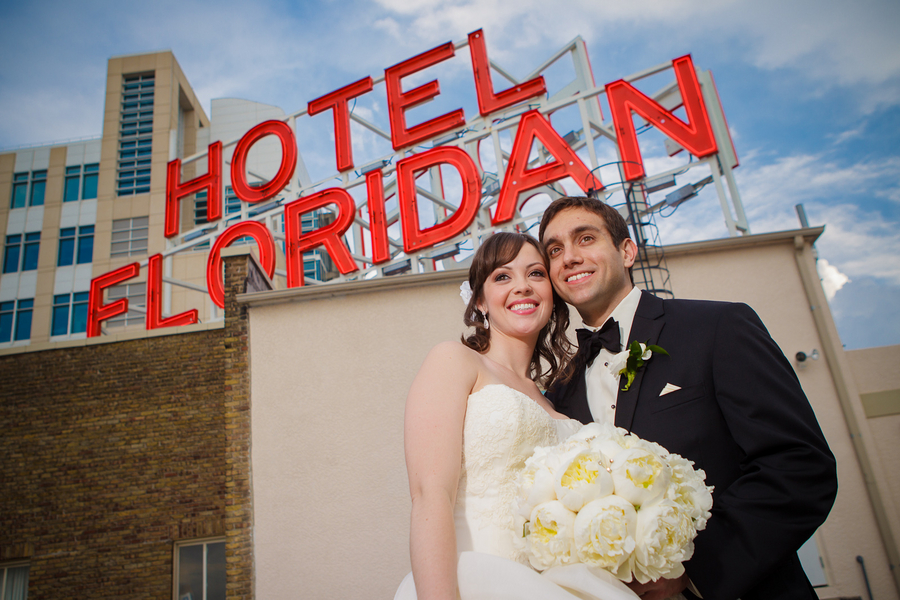 Aaron Lockwood Photography | Elegant Gold and Ivory Tampa Floridan Palace Hotel Wedding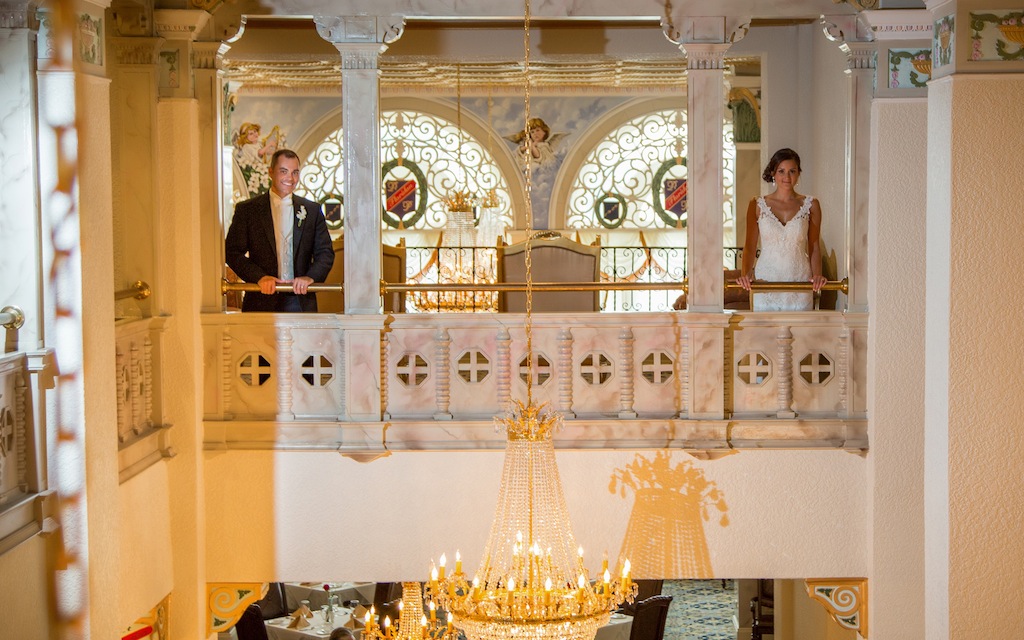 Shakespeare Photography | Vintage Gold, Champagne, and Ivory Downtown Tampa Wedding
Ybor City
Ybor City packs more cultural and history into a few square miles than any other Tampa neighborhood. The Downtown Tampa neighbor is one of only two neighborhoods in Florida to be designated a National Historic Landmark District. Known as Tampa's Latin Quarter, Ybor City is full of interesting architecture, which equates to memorable wedding photos.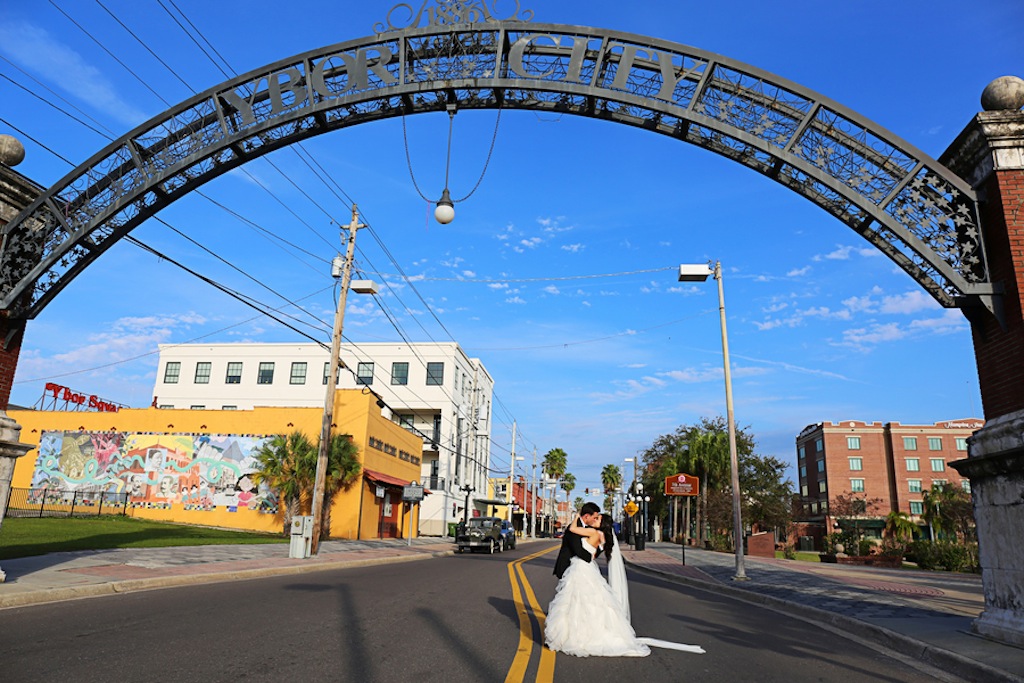 Heather Rice Photography | Romantic Blue, White and Pink Downtown Tampa Wedding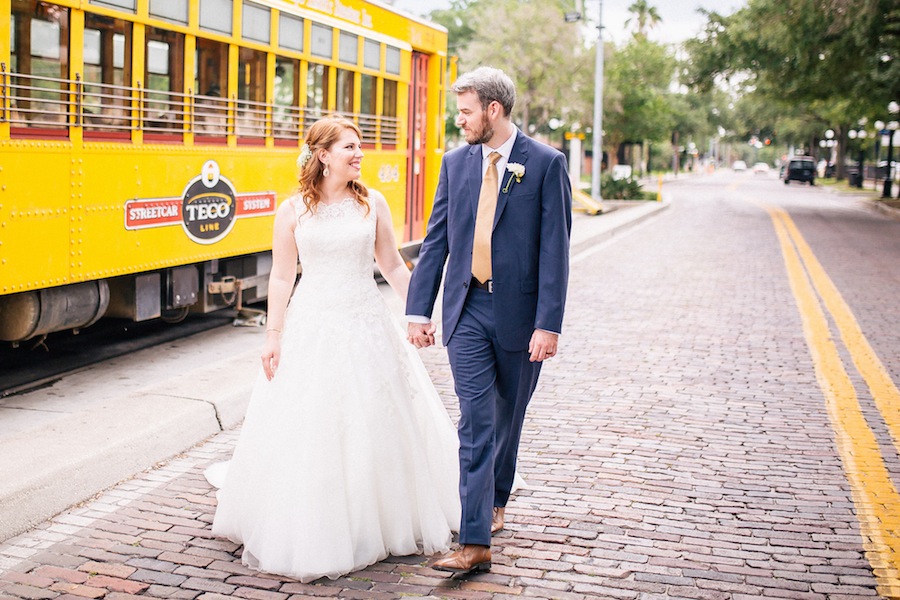 Tampa Club
No location in Tampa allows for views like the Tampa Club. Overlooking Tampa Bay from atop the 41-story Bank of America building, the business, social and dining club has been favored by prominent Tampa families since 1981. For those couples who are not members, you don't have to be on an elite list to host your wedding here.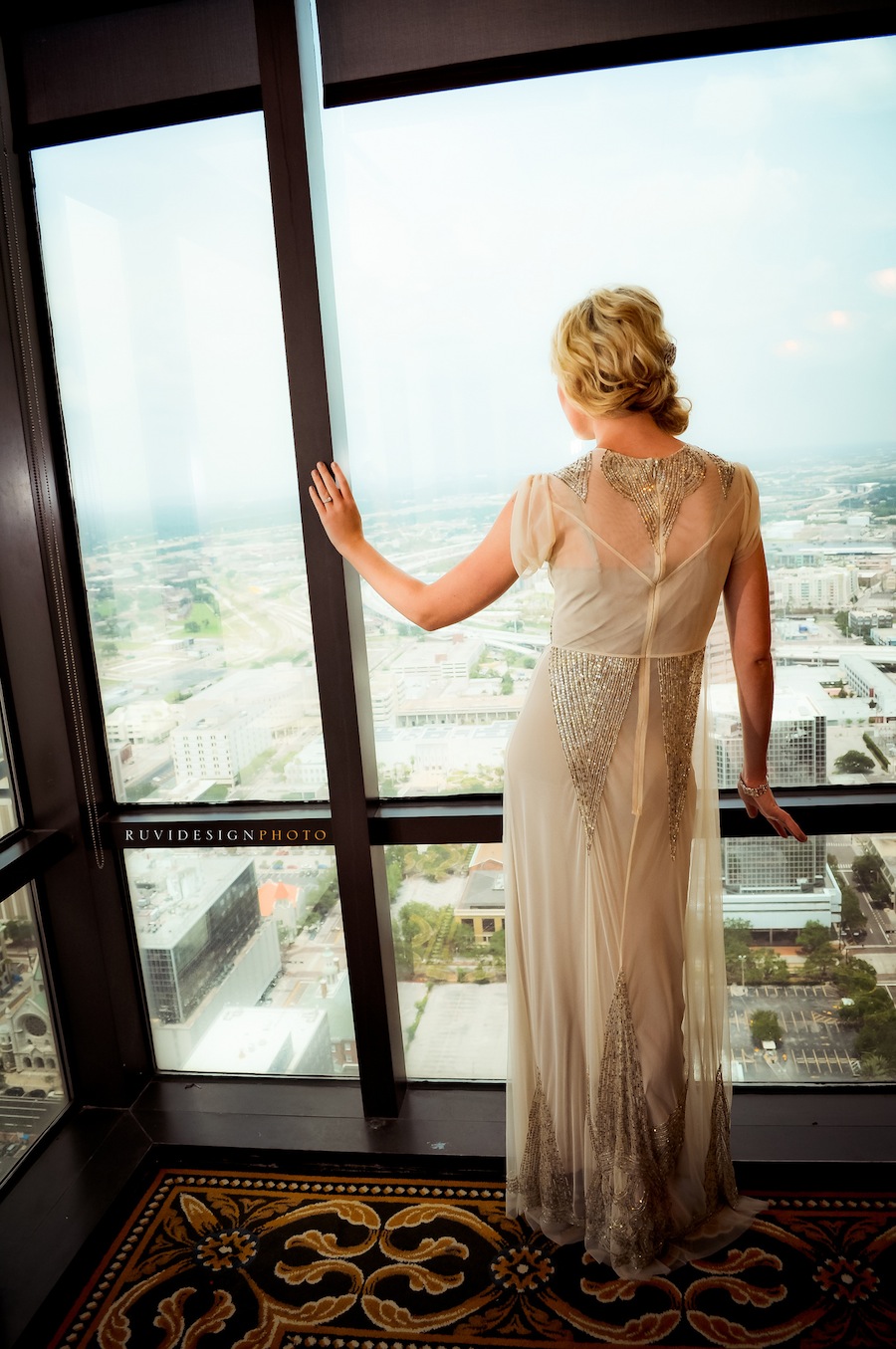 Ruvidesign Photo
University of Tampa
The University of Tampa's unique architecture solidifies itself as an iconic Tampa wedding location. The grounds include Plant Hall, formerly the Tampa Bay Hotel, which hosted Teddy Roosevelt, the Queen of England, Stephen Crane and Babe Ruth (who signed his first baseball contract in the hotel's grand dining room).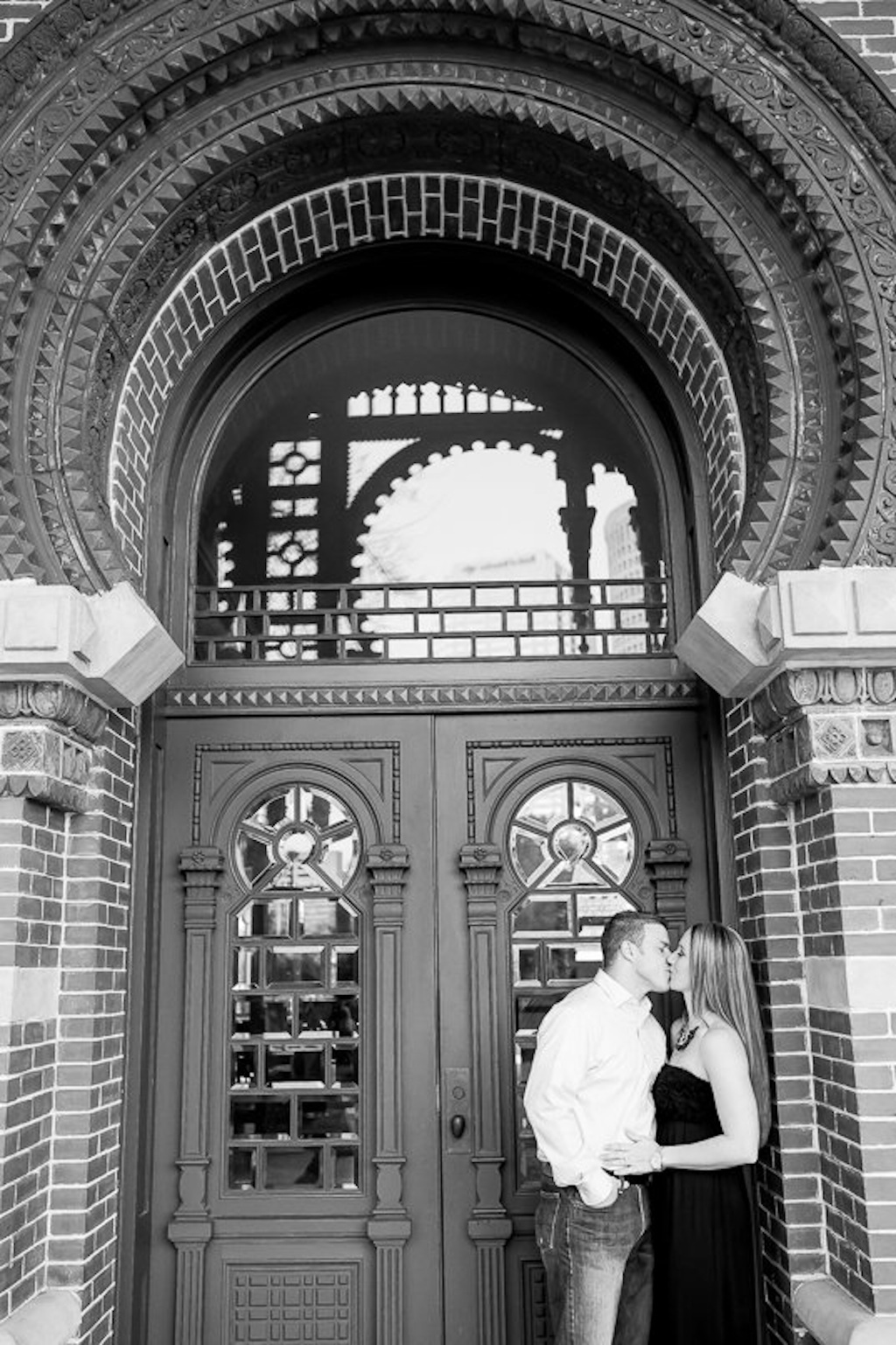 Rad Red Creative | Surprise Downtown Tampa Wedding Proposal
Downtown Tampa
For me the most iconic wedding shots in Tampa Bay are right in the heart of Downtown. For starters, you have the Tampa Theater Sign, which if you google "tampa wedding" is probably one of the first things you see. Then, comes either Curtis Hixon or the University of Tampa, Both are prime spots to get lots of green and the Tampa skyline. On a beautiful weekend, I guarantee that if you go to either place you will spot several photographers doing work. -Brittany & Leo Trevino, owners Rad Red Creative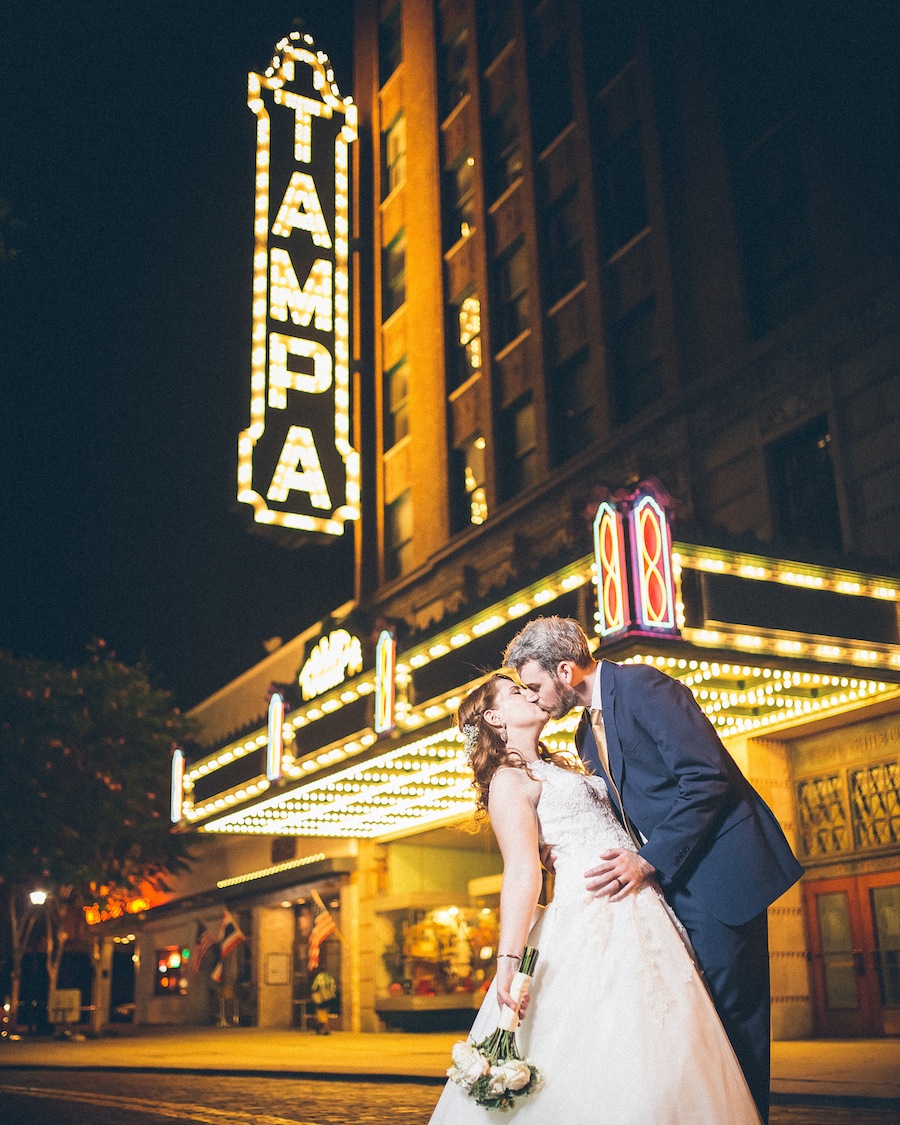 Sacred Heart Catholic Church
Sacred Heart is the most iconic Catholic Church in Tampa. It was finished in 1805 and has the most amazing architecture and 70 stained glass windows that allow for natural light to flood the altar. One of the most unique features is the winding staircase that goes up to the balcony. The location is awesome as right, right in the heart of downtown Tampa and close to many unique reception venues and amazing photo spots. -Carrie Wildes, owner of Carrie Wildes Photography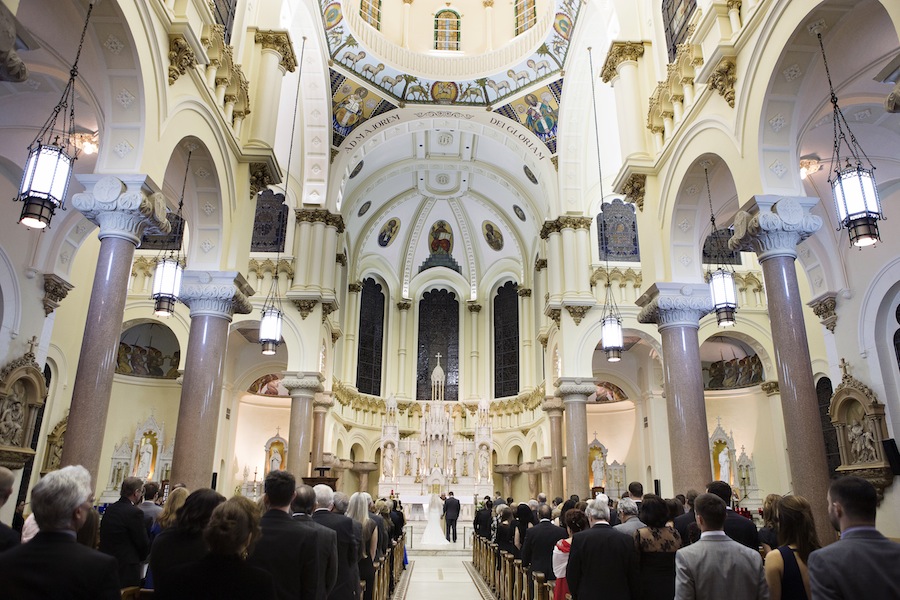 Djamel Photography | Winter Wonderland Wedding| Downtown Tampa Wedding at The Vault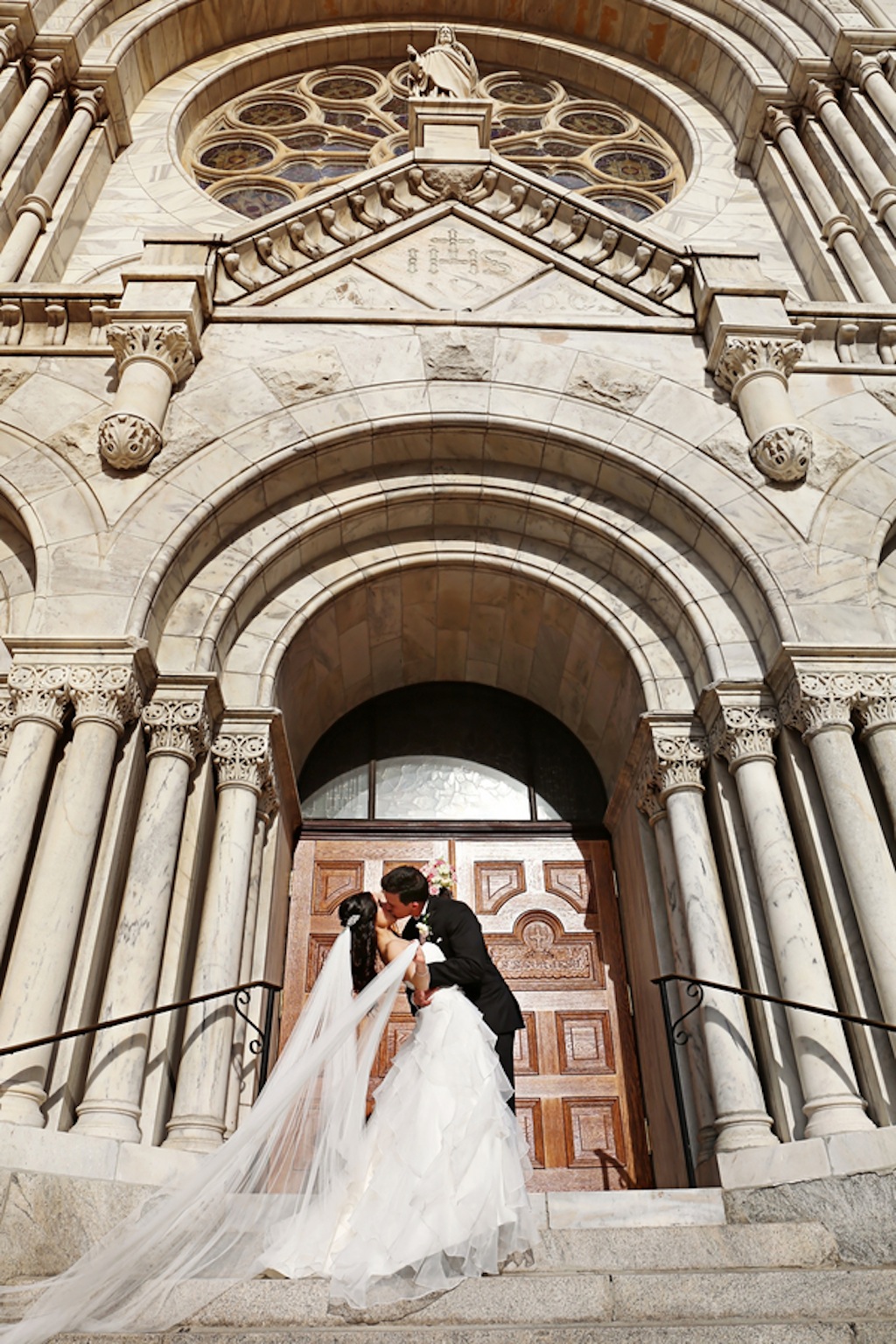 Heather Rice Photography | Romantic Blue, White and Pink Downtown Tampa Wedding
The Straz Center
The Straz Center provides world class entertainment to the Tampa Bay area and is the second largest art complex in the U.S. It is located on the east bank of the Hillsborough River and is a very popular attraction for the area. -Andi Diamond, owner of Andi Diamond Photography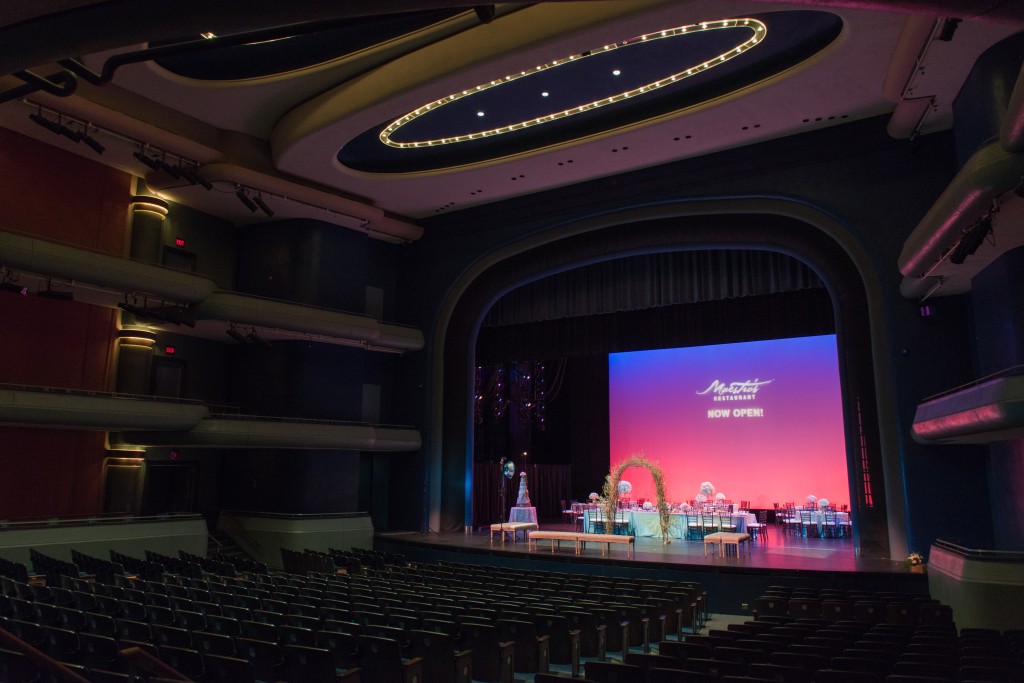 Aaron Bornfleth Studio | Straz Wedding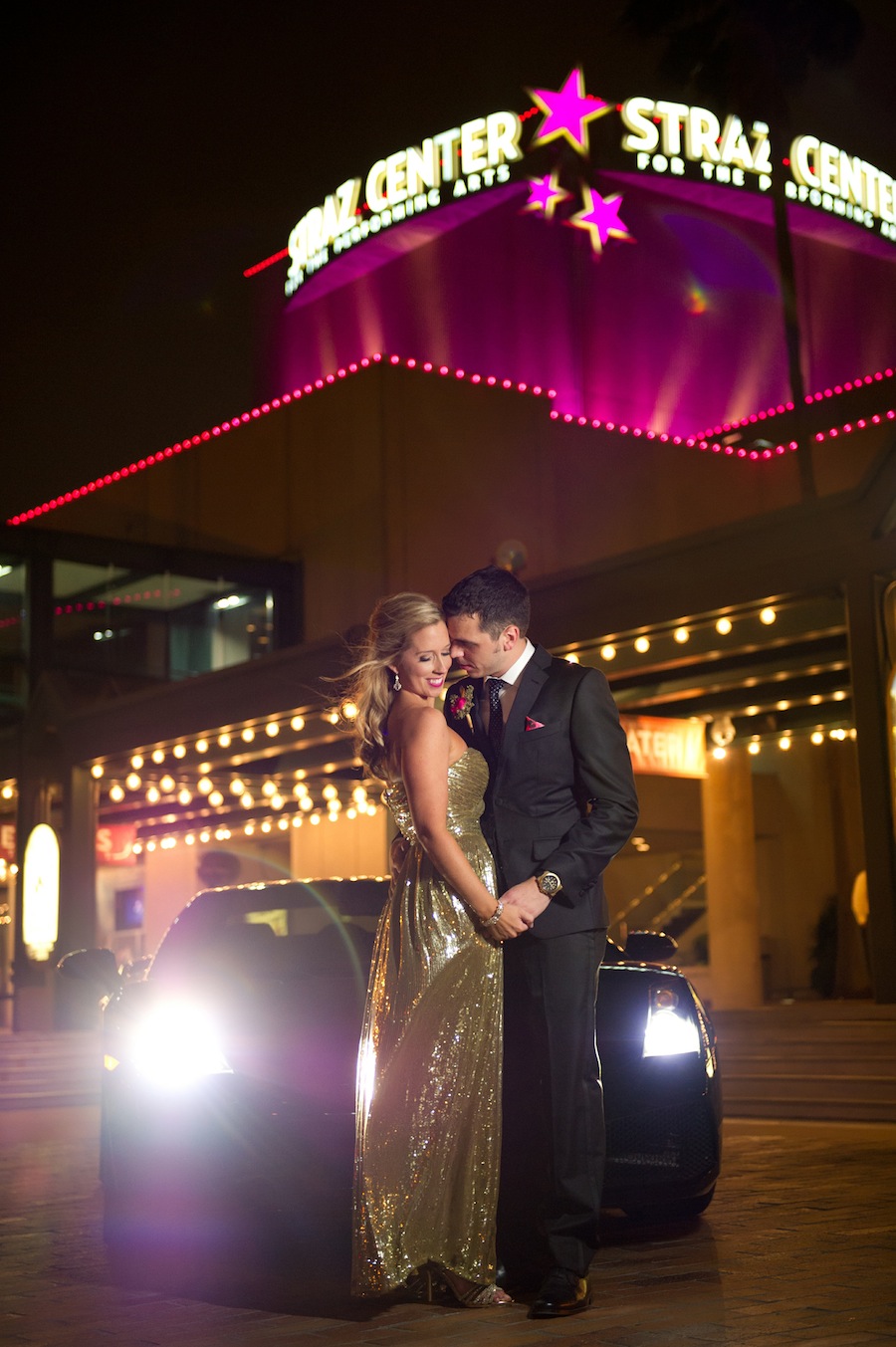 Bayshore Boulevard
Bayshore Boulevard was the first place that came to mind for me when picturing Tampa's iconic locations. When I first moved here to attend the University of Tampa, it was like a right of passage to go for a run on Bayshore with the beautiful view of Tampa Bay. We get the request to shoot here a lot. Not only are there tons of places to go along the way, at the very end of the road is the most stunning view of the Tampa Bay skyline that made us fall in love with this area. -Caroline, owner of Caroline & Evan Photography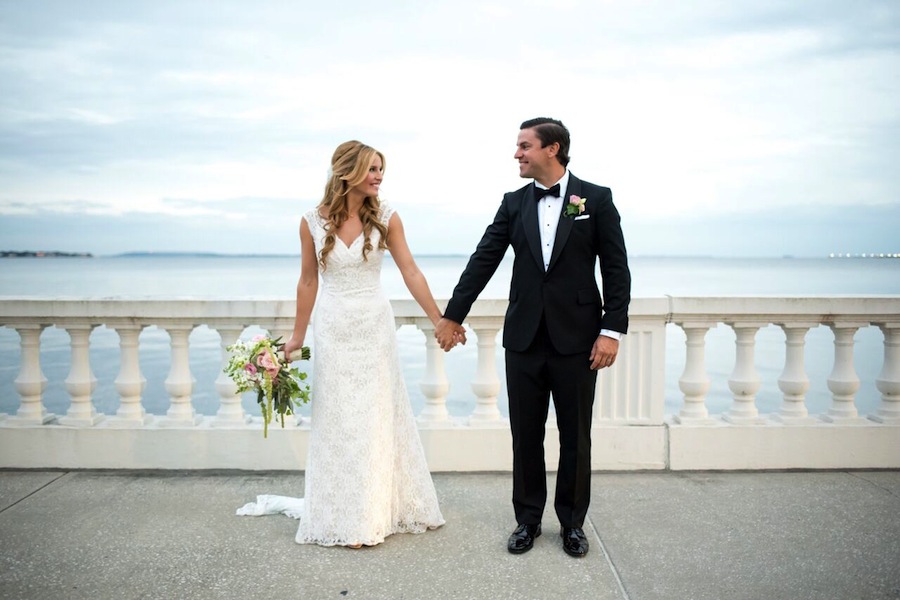 Caroline & Evan Photography | Champagne, Ivory and Gold "Secret Garden" Inspired Wedding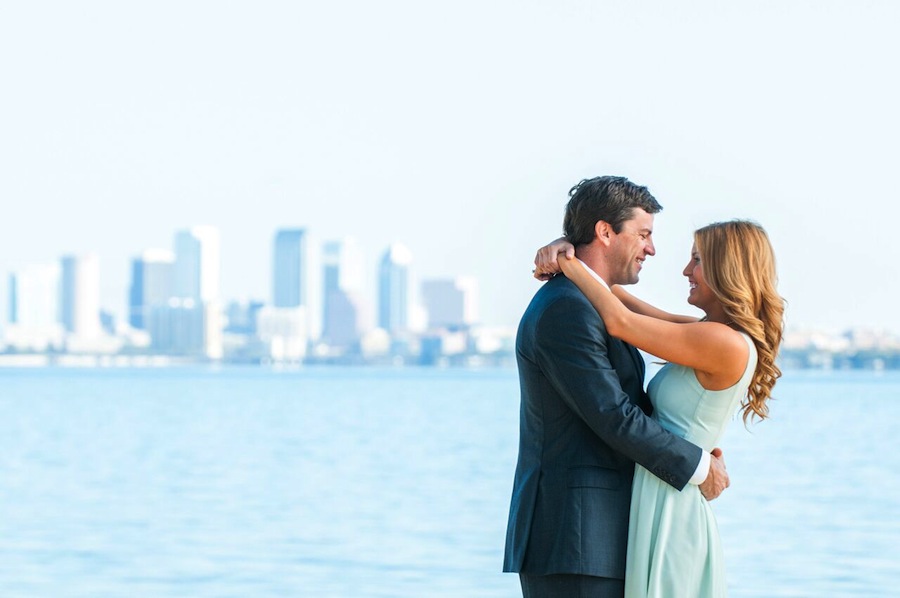 Yacht StarShip
When people think of the Tampa Bay area, they often think of water and beaches, and rightly so! There are so many wonderful beach venues and venues that overlook the bay. But if you want to have a wedding actually out on the water, you can't go wrong with reserving a private yacht through Yacht StarShip cruises. They have three different sized of yachts to select from that will cruise around Tampa Bay, giving guests unprecedented views of the iconic downtown Tampa skyline and gorgeous sunsets. -Andrea Layne, owner Andrea Layne Floral Design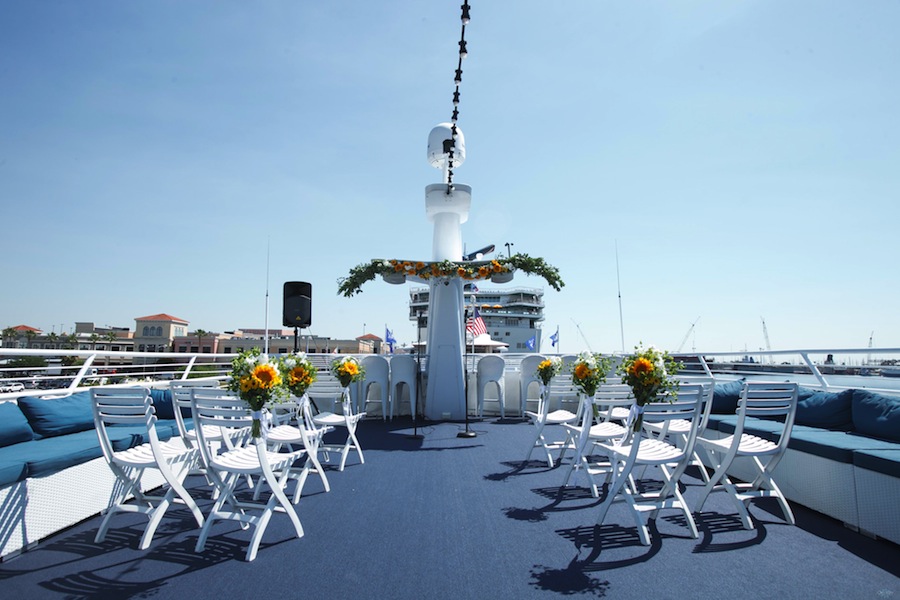 Carrie Wildes Photography | Sunflower Wedding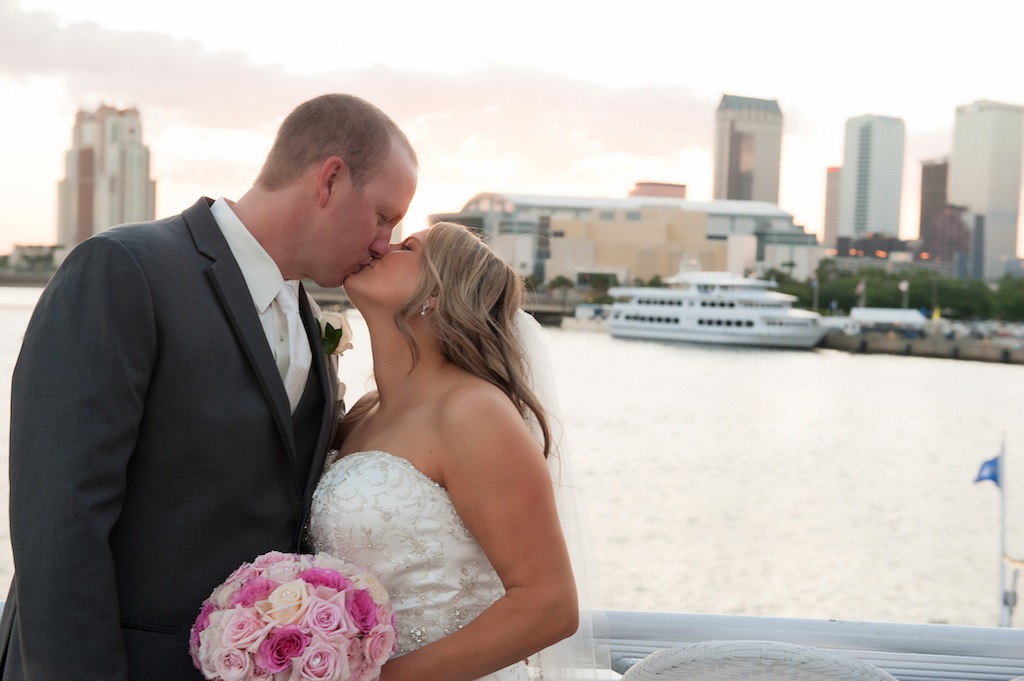 Alexi Shields Photography | Pink, White and Ivory Romantic Bling Yacht StarShip Wedding
Florida Aquarium
The Florida Aquarium is one of the staple attractions to the channel district right on the bay. Couples can get married in front of the huge tank in the reef room that has sharks, turtles, eels, and colorful marine life. One of the most unique things is that you can have penguins walk down the aisle or even a snake or owl visit with your guests during the cocktail hour. -Carrie Wildes, owner of Carrie Wildes Photography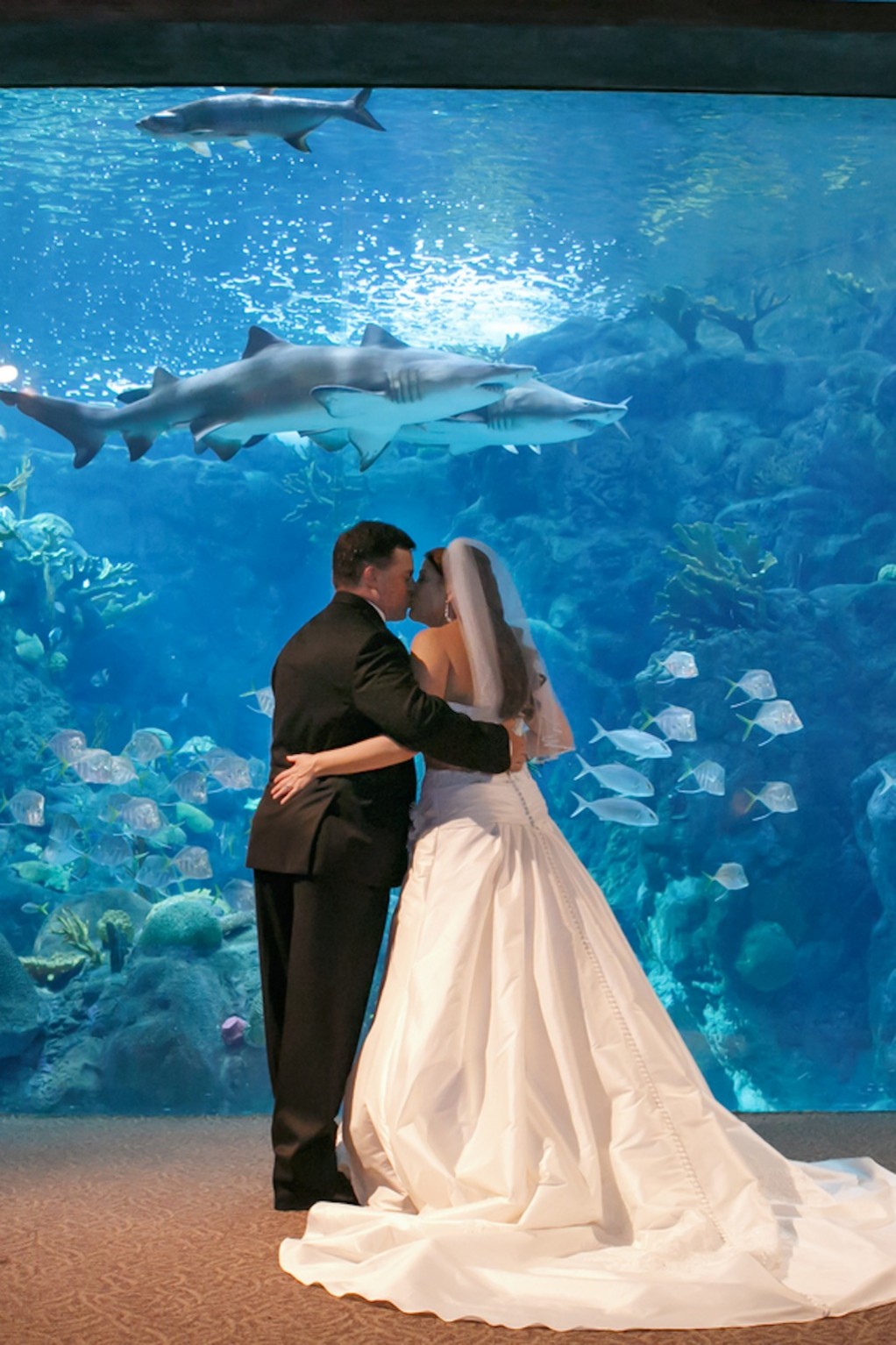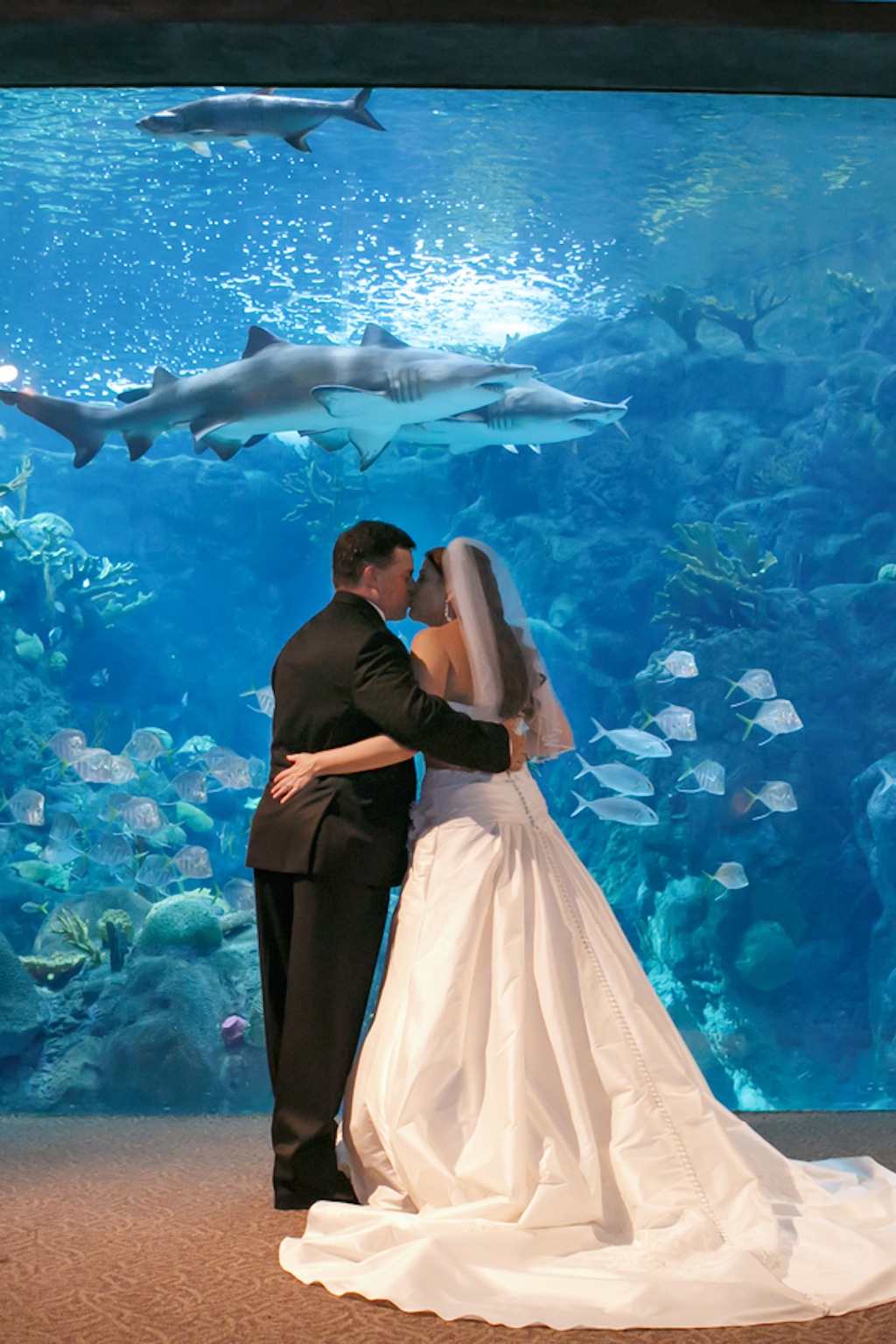 Carrie Wildes Photography | Gasparilla Inspired Peacock Wedding – Florida Aquarium Wedding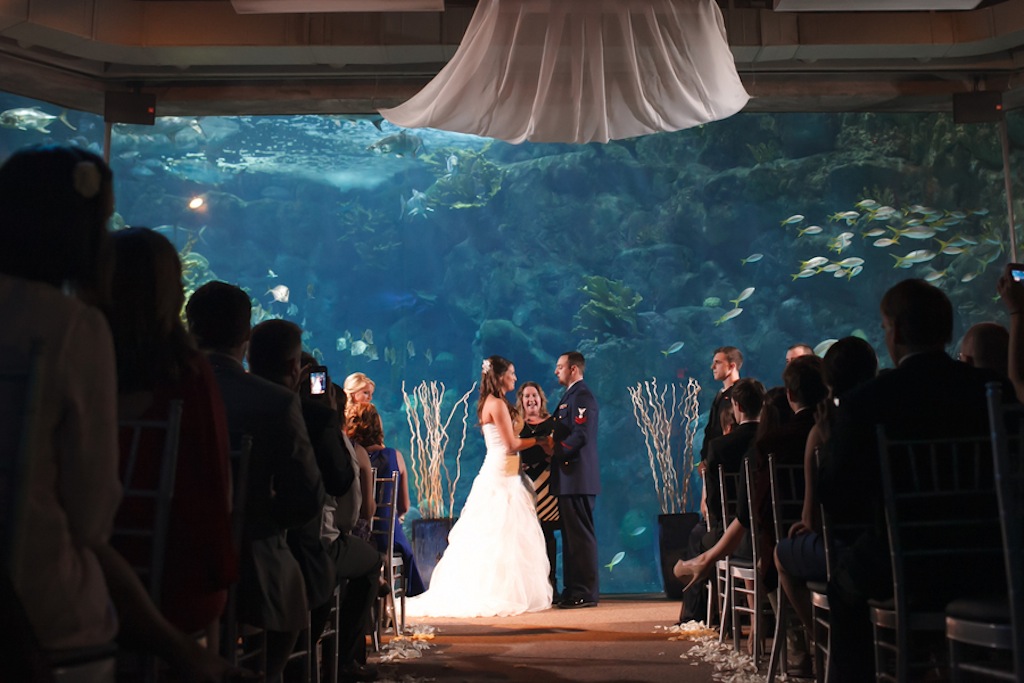 Carrie Wildes Photography | Coral Pink and Navy Blue Nautical Chic Florida Aquarium Wedding