When it comes to someone whose heart matches their business and personal philosophy, Tampa Bay wedding photographer Carrie Wildes Photography immediately stands out. During the past nine years, Carrie has created a name for herself in the Tampa Bay wedding industry based on her talent, professionalism and client experience. Not only will you fall in love with her kind heart and warm personality, but also her skill for capturing gorgeous images.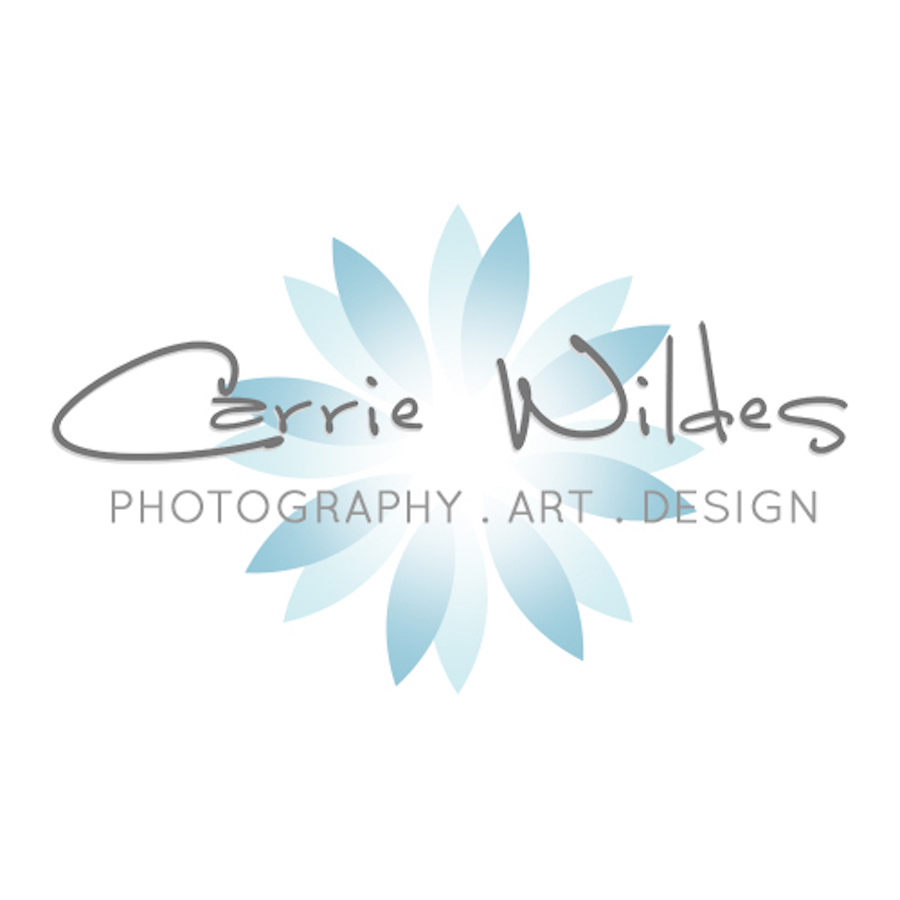 Email Carrie Wildes Photography
Website | Facebook | Instagram 
Featured weddings on Marry Me Tampa Bay
What inspired you to start your business?
I fell in love with photography and photojournalism while on my very first mission trip to the Philippines. Just over nine years ago I started
Carrie Wildes Photography
to follow that dream and my love for weddings. I was still working in the corporate world at the time, and had just moved to Tampa, so I didn't know a soul here or anything about the wedding industry. I built goals around my business and decided that once I hit them I could quit and pursue this full-time. It took me less than a year to hit my goals, and I can't believe nine years later I still get to learn, grown and do what I love.
Where do you draw your inspiration?
I love that natural beauty that shows when people are truly being themselves which is really what photojournalism is. Travel, experiencing different cultures, and natural events that bring out these things in people are what inspires me the most.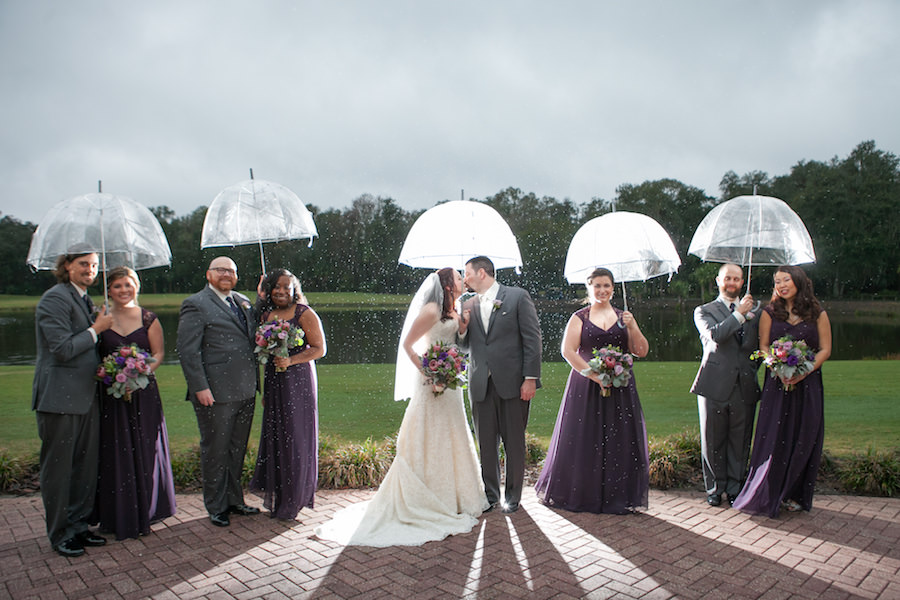 Carrie Wildes Photography | Purple and Silver Country Club Wedding
What is one of your favorite things about being a wedding professional?
My favorite thing about being a wedding professional is that on the day of the wedding, it's a team effort where everyone goes above and beyond to make the experience amazing. It's not only working with these great people, but the real friendships I've made that is so awesome!
What makes your business stand out from other wedding photographers?
I think the solid, creative, and trustworthy brand we have built over the years is what helps us to stand out. The "why" behind what we do is that each couple's story is a once in a lifetime important event that we consider a honor and huge responsibility to preserve for future generations.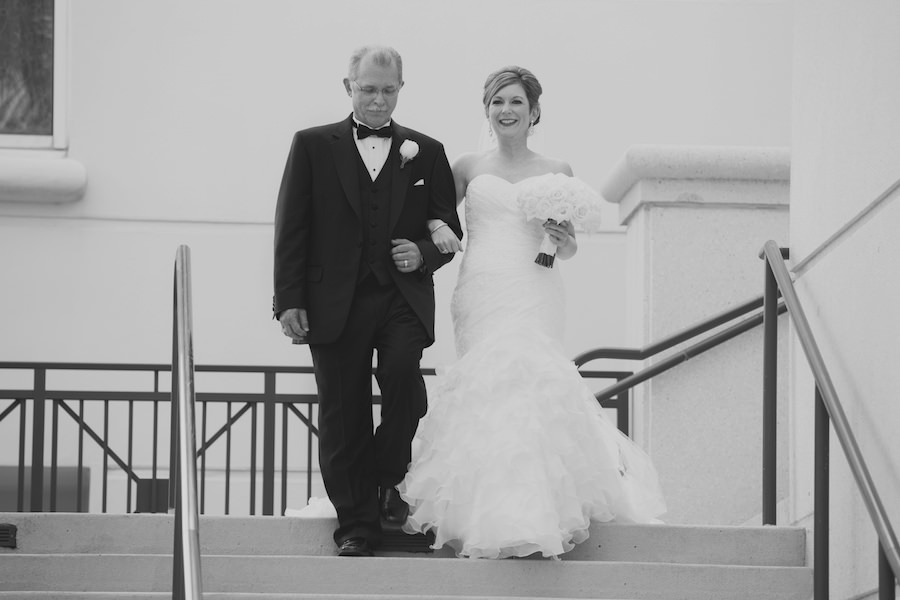 Carrie Wildes Photography | Black and Gold Waterfront Downtown Tampa Wedding
In your opinion, what is a MUST HAVE at every wedding?
Obviously I am biased since I'm a professional photographer, but I have to say a must have at every wedding is a PROFESSIONAL photographer. It doesn't matter how much is spent on everything else, if you don't have an experienced professional to capture the story, then it's almost like it didn't exist because you don't have anything to show for it.
What is the best piece of advice you can give to a bride who is searching for a wedding photographer?
When looking for a photographer there are two things that are most important:
1. Personal connection and trust that who you are hiring is going to capture your story in a way that you will love.
2. Lighting experience! I can not stress enough the importance of hiring a photographer who knows how to use all lighting sources including: natural light, off camera flash and LED light. Everyone wants pretty natural light backlit photos, but reality sometimes doesn't go that way. If you have a photographer who knows lighting, it doesn't matter if it rained all day or everything was late and the wedding was at night, everything will still look amazing!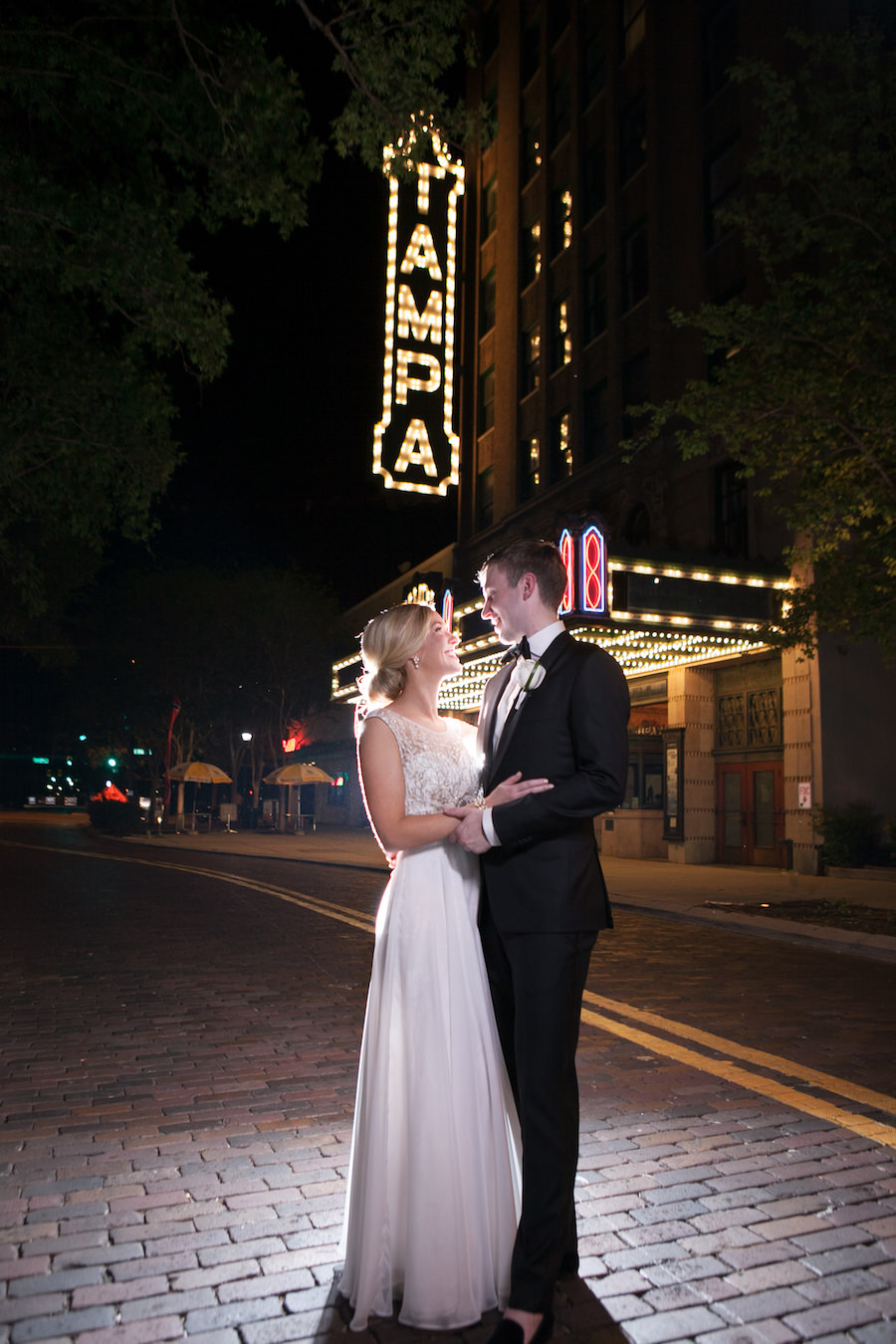 Carrie Wildes Photography | Champagne and Blush Downtown Tampa Wedding
What is one thing most couples would be surprised to know about you?
People are usually surprised to find out that I have an industrial engineering background and that I'm obsessed with all things process and business related.

What are some of your passions, non-wedding related?
Foster and adoption is my social passion that is equally important to me as photography. Through my experience as a foster and adoptive parent, I co-founded the Promise Love Foundation where we educate families on how to get started as well as help them raise money to make their adoption possible. Our 2017 goal was to surprise a family with a check for their entire adoption, and we just accomplished that in February!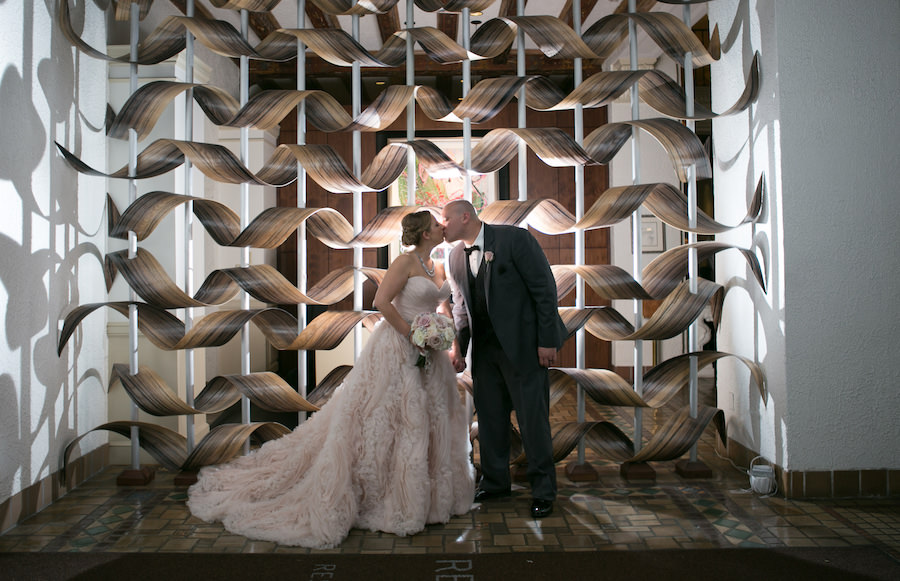 Carrie Wildes Photography | Black and Blush Downtown St. Pete Wedding
What is one of your most memorable moments as a wedding photographer?
Two things! Last year I had the privilege of working with an amazing team of professionals to photograph a couple's wedding who had been homeless. Everyone went above and beyond donating everything involved to give this couple something they never could have imagined.
The second moment is that I just photographed a wedding of 30 couples in Cuba on a mission trip. Experiencing their culture and wedding was truly amazing.
What are you most excited about in the upcoming year?
I am most excited about getting to know all the different couples we get to work with and where their weddings will take us. Every single one is so different, and there are so many unique details and experiences, it's always exciting and so much fun!
Reviews From Previous Marry Me Tampa Bay Couples:
"We looked for a wedding photographer who was organized, dependable, and most importantly, took great pictures. TJ actually found Carrie Wildes Photography through Marry Me Tampa Bay! Once we saw the surprise engagement pictures and met with her, we knew she would be our wedding photographer. Carrie and Kandice were absolutely wonderful to work with. When we got our pictures, we were blown away with how awesome they were." – Previous Marry Me Tampa Bay Bride Brooke: Glamorous Downtown Tampa Carrie Wildes Photography Wedding
"We were looking for a photographer who could capture the action shots that showed the emotion of our day. Carrie Wildes Photography had done a number of weddings, including a few at the Marriott, so she was familiar with the venue. We instantly connected with Carrie in our meeting. She was taking words right out of my mouth for the way I hoped our photos would look! She had a lot of great ideas of locations for first look, group shots and how to capture the ceremony from above." – Previous Marry Me Tampa Bay Bride Nichole: Black and Gold Waterfront Downtown Tampa Wedding
"To us, the photographs were the biggest investment of the whole process. We knew early on that we didn't want video, so our mission was to find the perfect photographer to capture the big day. We needed a photographer who was talented, artistic and could get the most out of us. I looked at thousands of photos on Carrie Wildes Photography blog. We knew from the first meeting that we were in good hands. We fell in love with our engagement photos, and our wedding photos were just incredible. We received many compliments at how hardworking the photographers Kandice and Rachel were that night battling the rain and chill of a February evening. They offered top notch service and treated us like family." – Previous Marry Me Tampa Bay Bride Angell: Outdoor Purple and Silver Country Club Wedding
MORE: CARRIE WILDES PHOTOGRAPHY WEDDINGS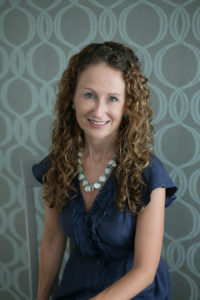 My background is not photography related, it's actually industrial engineering! I graduated from Purdue University and love all things business and process improvement. I fell in love with photography and photojournalism while on my first mission trip to the Philippines. In 2007, my husband, David, and I left the frozen tundra of Chicago (he's a Florida boy) to start a warmer life in Tampa. That's when I also decided to get off the corporate ladder and build one of my own. Carrie Wildes Photography is made of six photographers; myself, Linda, Kandice, Haley, Miriam, Rachel and our graphic designer, Clay. I am so fortunate to have found the amazing and talented people on our team. We are each gifted in different ways but cohesive in style and our love for people and photography. I am a very active member and speaker with Professional Photographers of America and became a Certified Professional Photographer (CPP) as well as earned my Craftsman (Cr.) degree.
Our photography style at Carrie Wildes Photography has evolved over the years to be a mix of modern photojournalism, with a timeless look. We love working with each couple and bridal party to bring out their personality and natural beauty. We love turning these images into custom designed albums and wall art that are each beautiful and unique, allowing couples to connect their story to future generations.
Email Carrie Wildes Photography
Website | Facebook | Instagram 
Featured weddings on Marry Me Tampa Bay