Dan methodically planned his and Betsy's first date to ensure there would be a connection. "Dan took me to a exhibit called "Dialog in the Dark" where everyone walks through a course in complete darkness to get the experience of being blind. Dan would later admit that his plan was just to put me in the dark so I would want to hold his hand, which of course worked. After a long dinner with great conversation and tons of laughter we knew we had something special," the Tampa bride gushed. Two years later the couple became a Match.com success story when Dan proposed on Friday the 13th!
The couple decided to keep their wedding in the Tampa Bay area. "We really love the atmosphere of downtown St. Pete and felt that The Vinoy was the perfect venue. We love the architecture and history of The Vinoy, and the Tea Garden was exactly what we were looking for our ceremony," Betsy explained.
Just a few months after choosing their St. Petersburg wedding venue the couple relocated back to the Atlanta area and their local wedding quickly became a destination wedding. To stay organized while planning an out-of-town wedding Betsy relied on her organization skills and the help of her wedding venue coordinator. "I created a wedding binder early on which later grew into a much larger book which was later renamed "The Beast," which held all of my inspiration, coordination, and information for our big day. We also had a fantastic wedding coordinator Tammy Mendoza who works for The Vinoy who went out of her way to make our big day a success."
Betsy and Dan were inspired by the bride's home state and decided on orange and turquoise for their wedding colors. The pair wanted to tie in the 1920's decor of the Renaissance Vinoy throughout their wedding. Betsy also include a unique twist to her orange wedding theme by incorporating goldfish throughout her St. Pete wedding. "We found a design of two kissing goldfish in orange and turquoise which we used on all of our stamps, wedding favors, and even added two goldfish to our submerged centerpieces at our reception," the bride said.
Although the couple have a creative background, Dan works in the fashion industry and Betsy in interior design, they couldn't pinpoint what style of St. Pete wedding photography they wanted until they found Carrie Wildes Photography. "I think we reviewed every photographer's webpage that was within 100 miles and found a few 'yes" and many 'no's'. However when we found Carrie Wildes photography and saw the work she and her team had done we knew we had found the one," Betsy shared.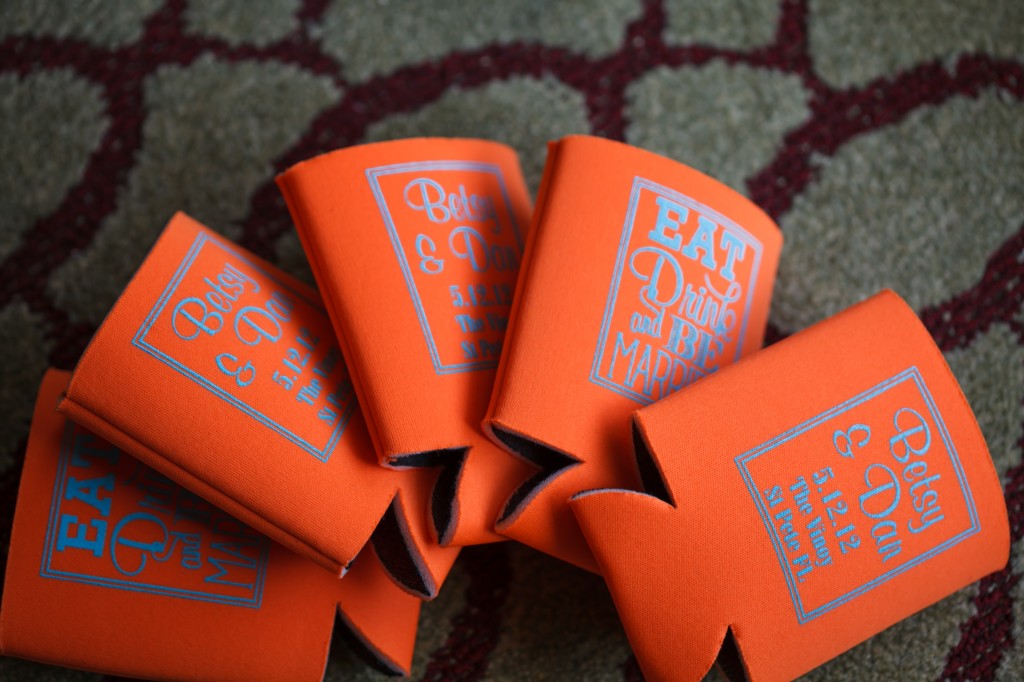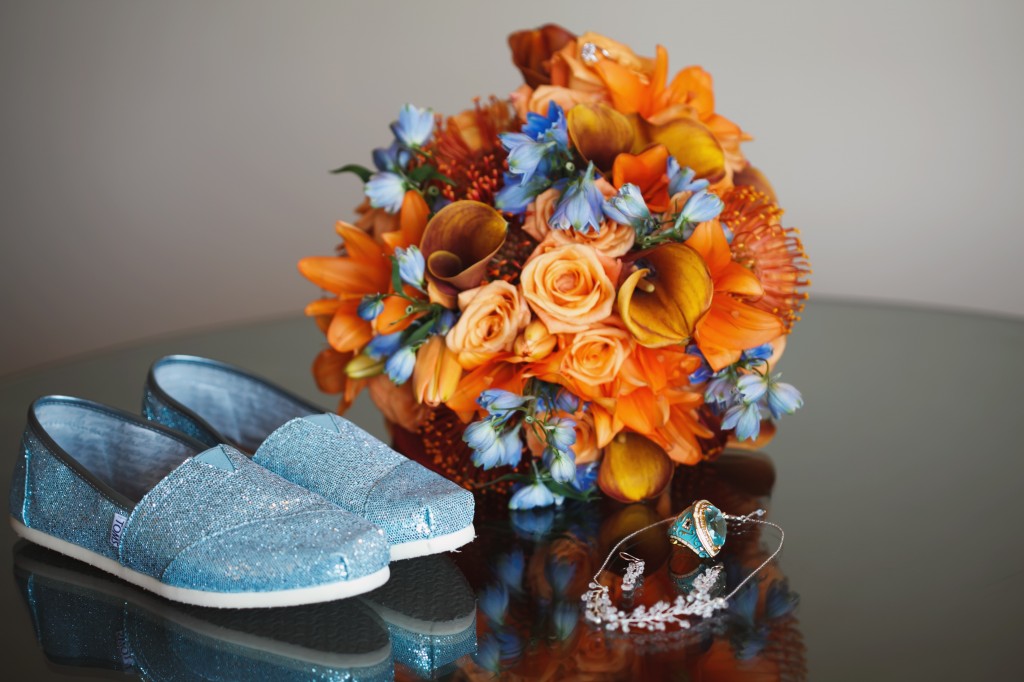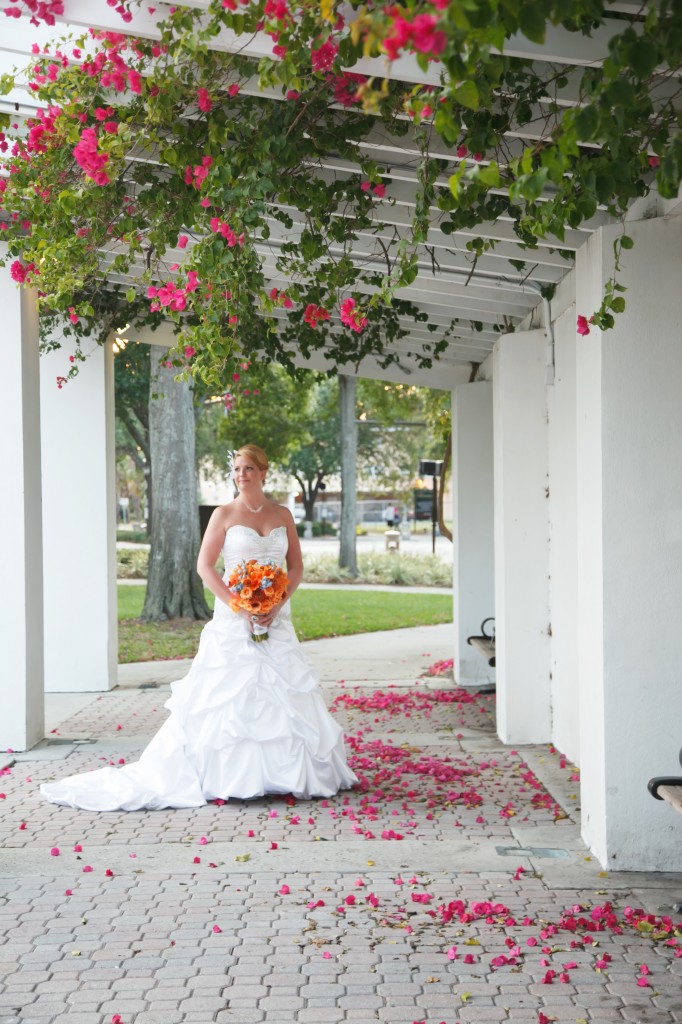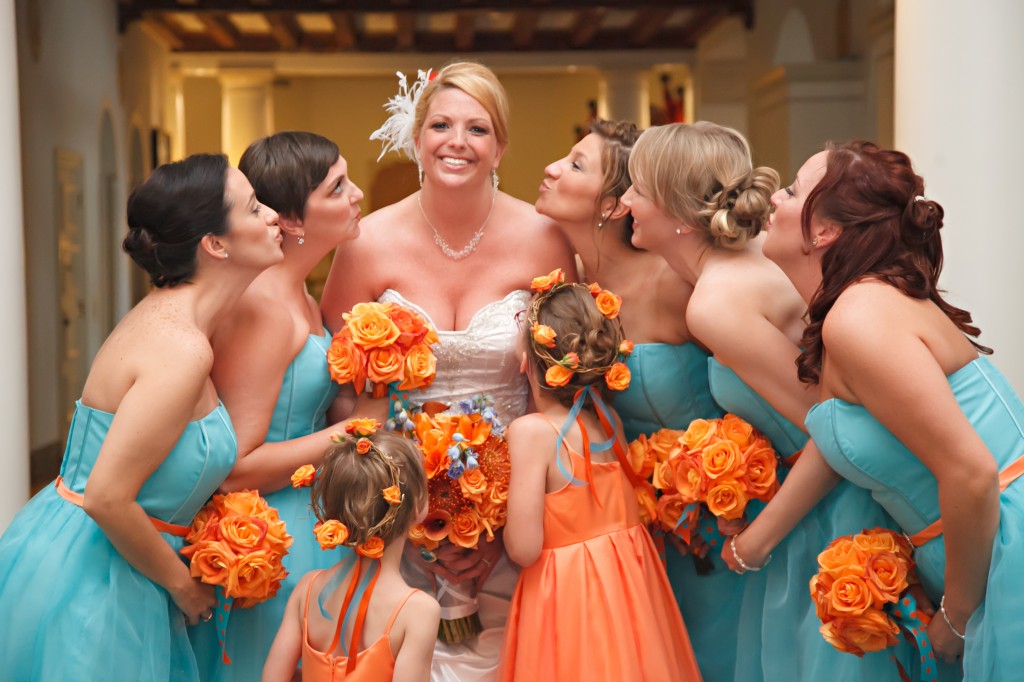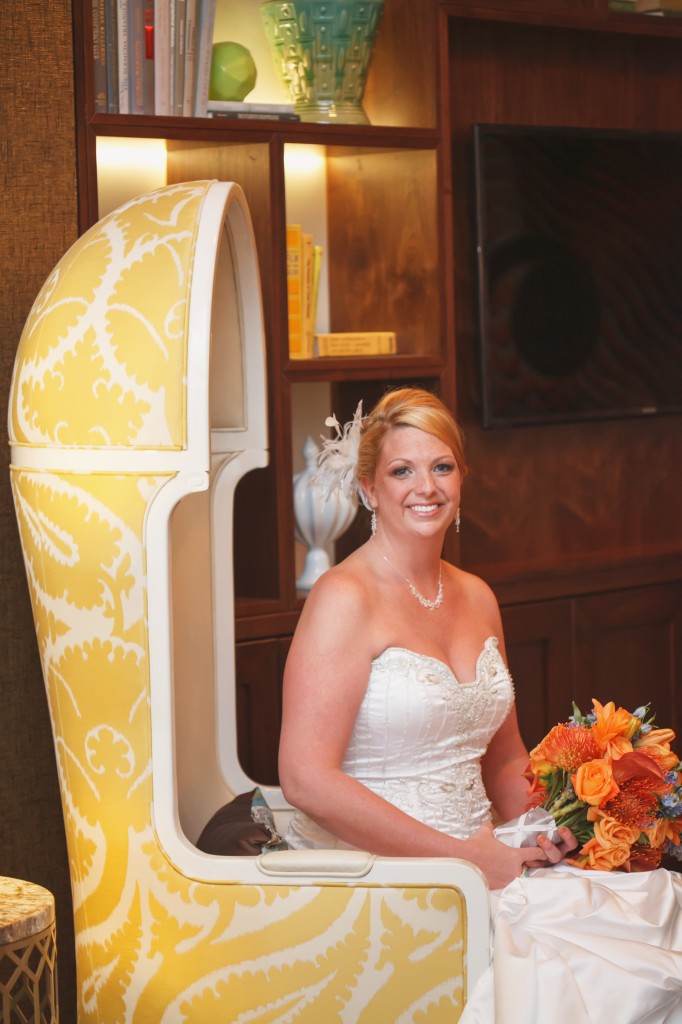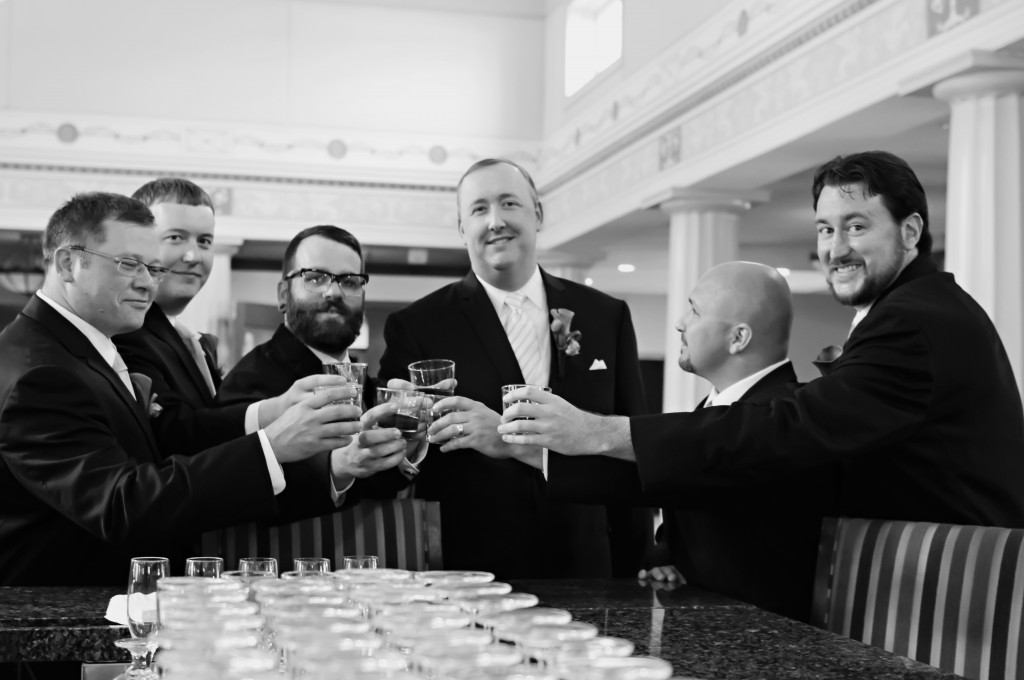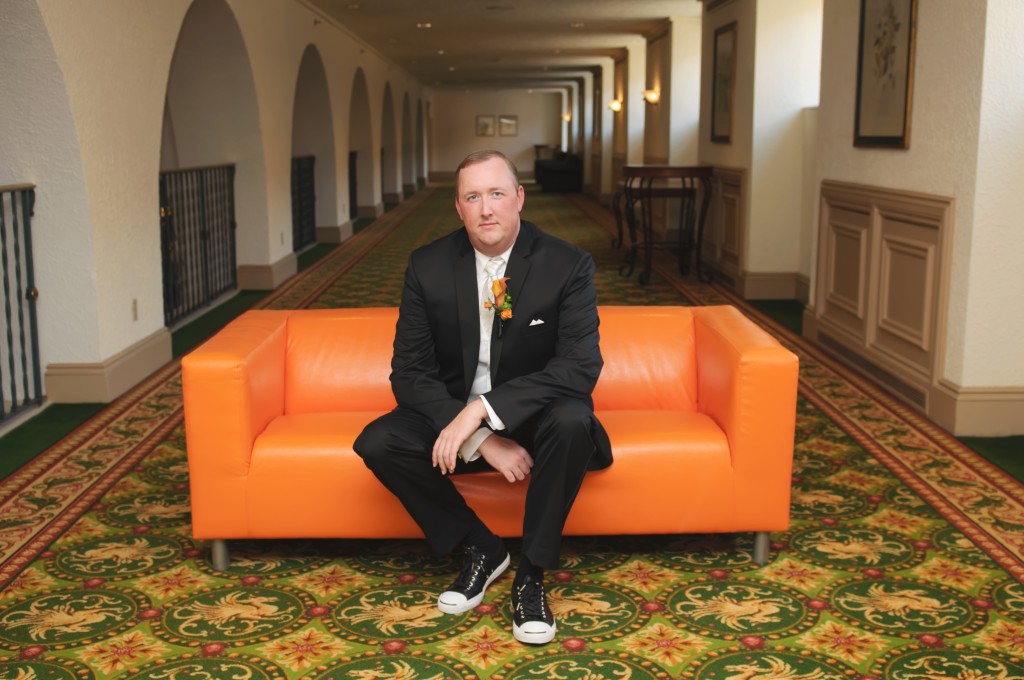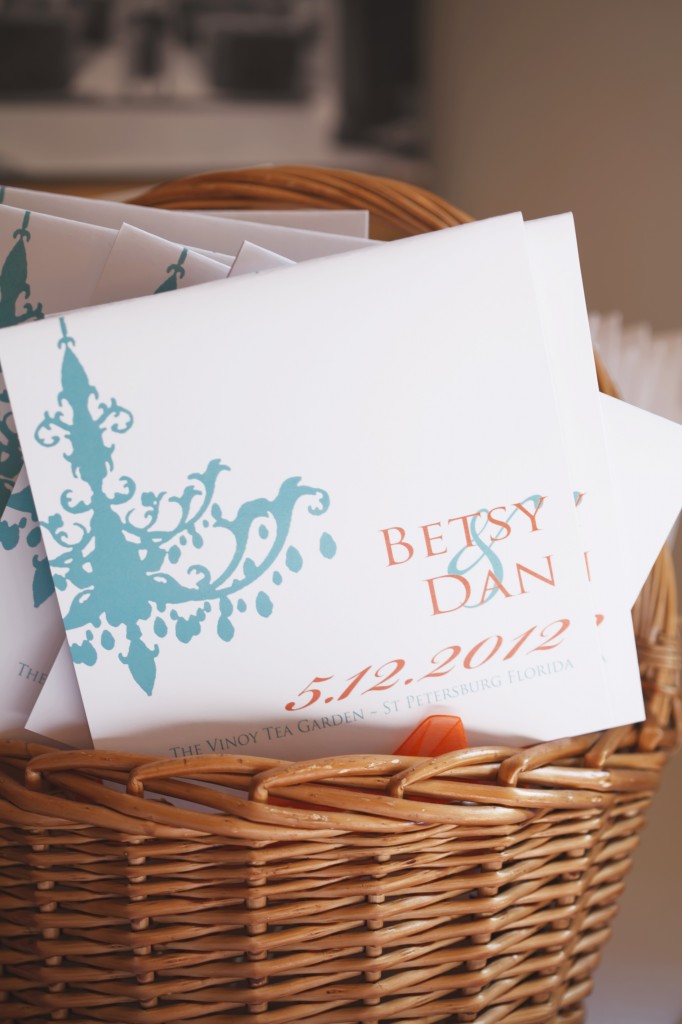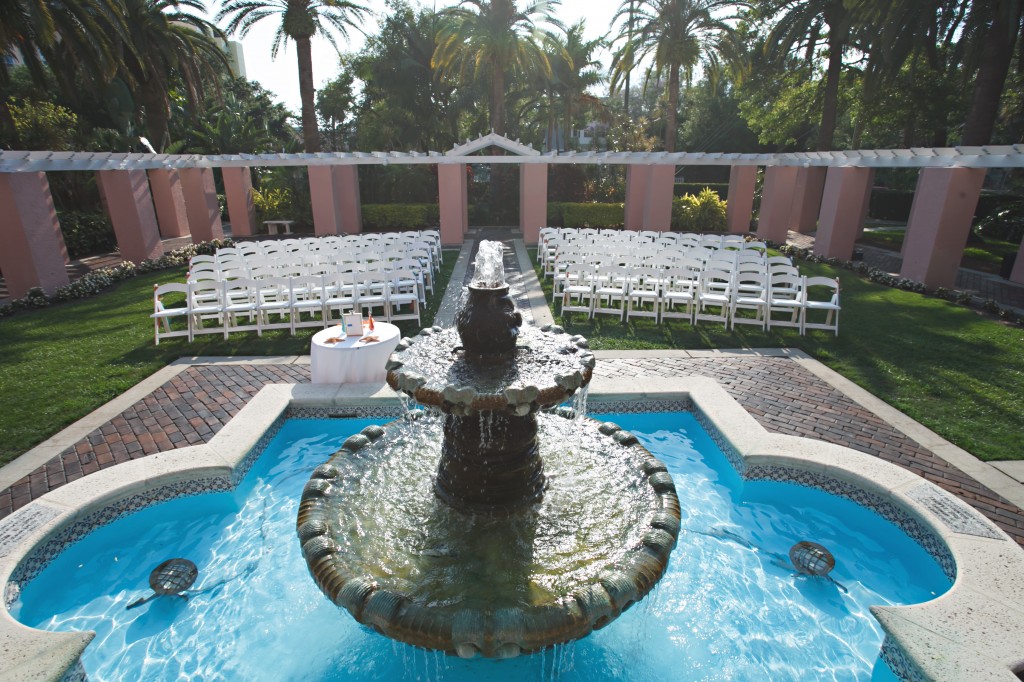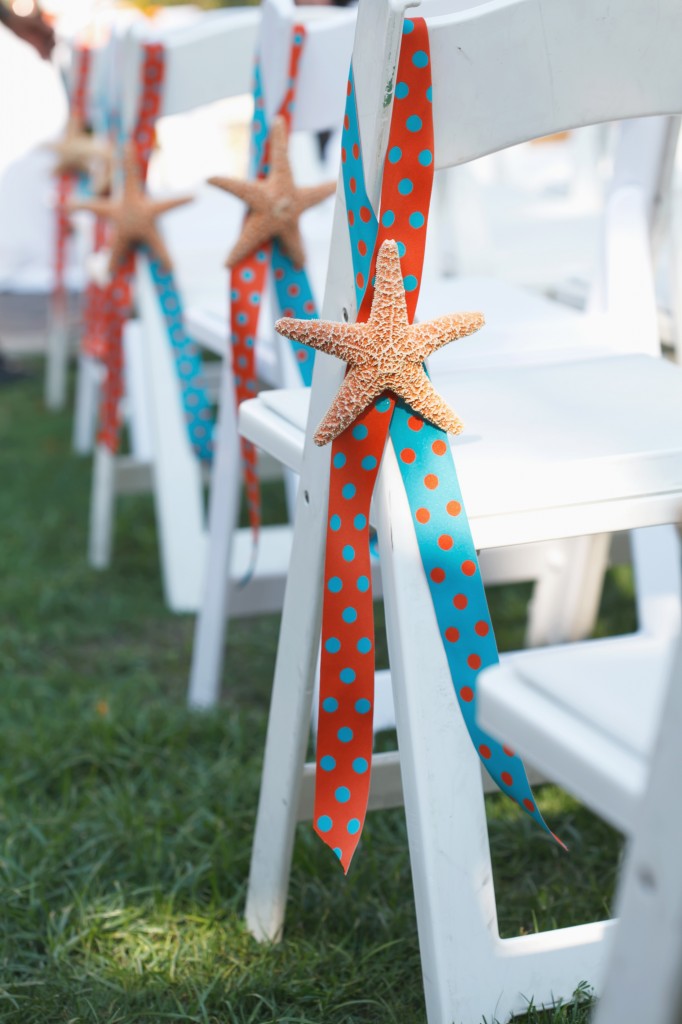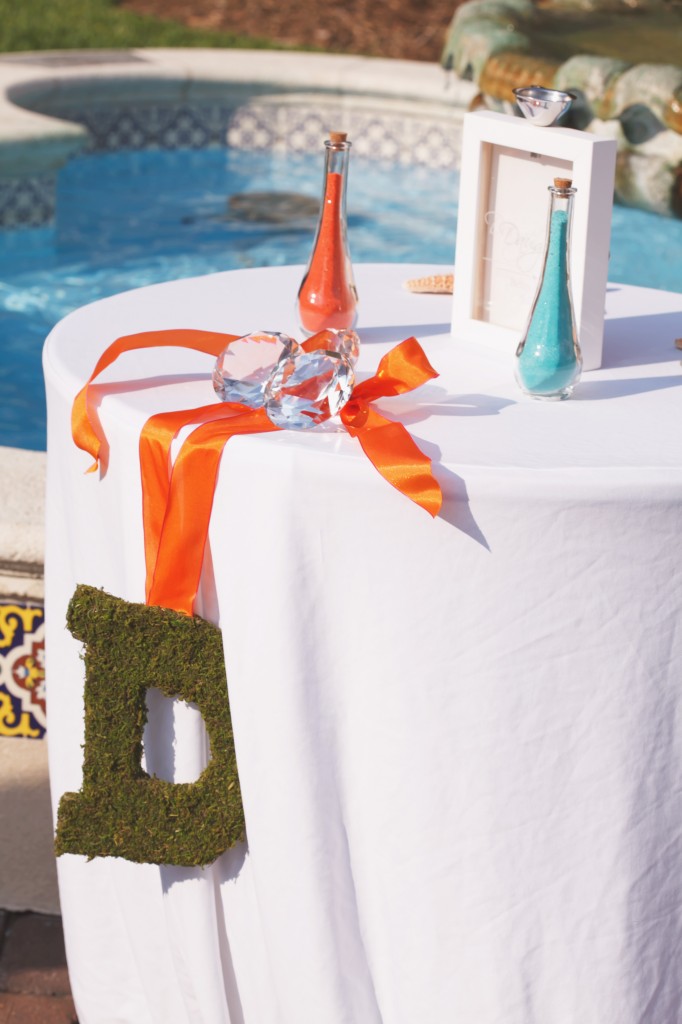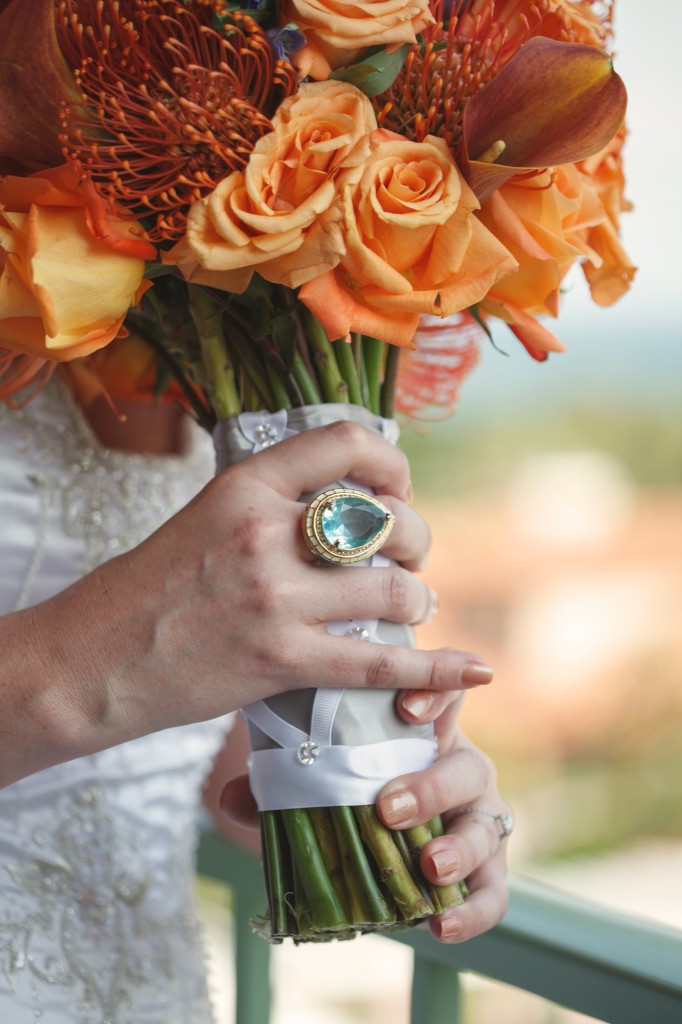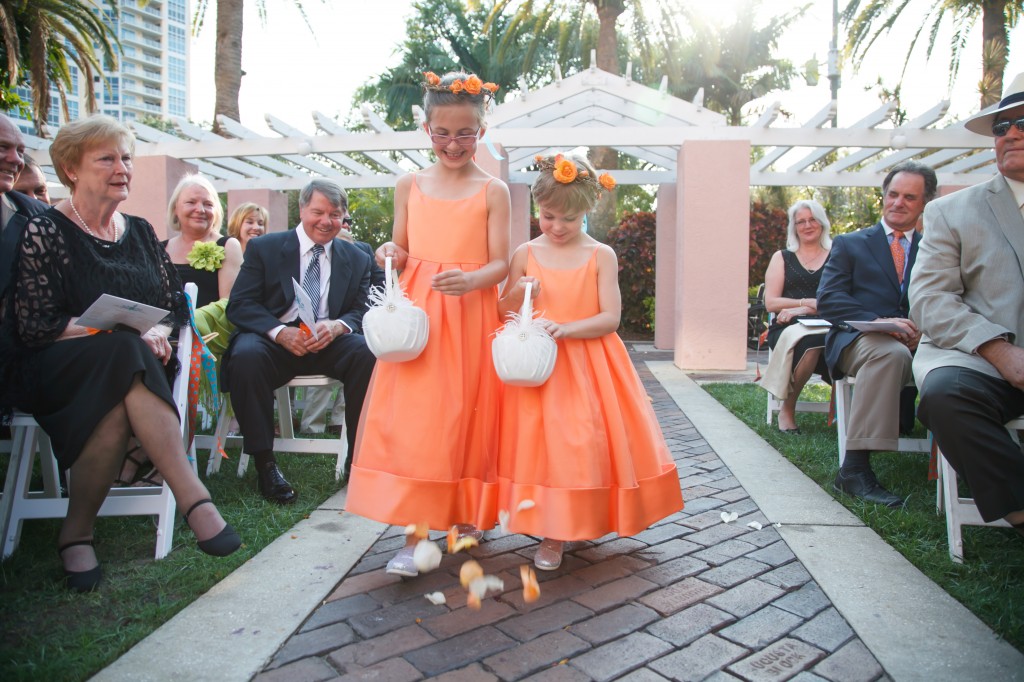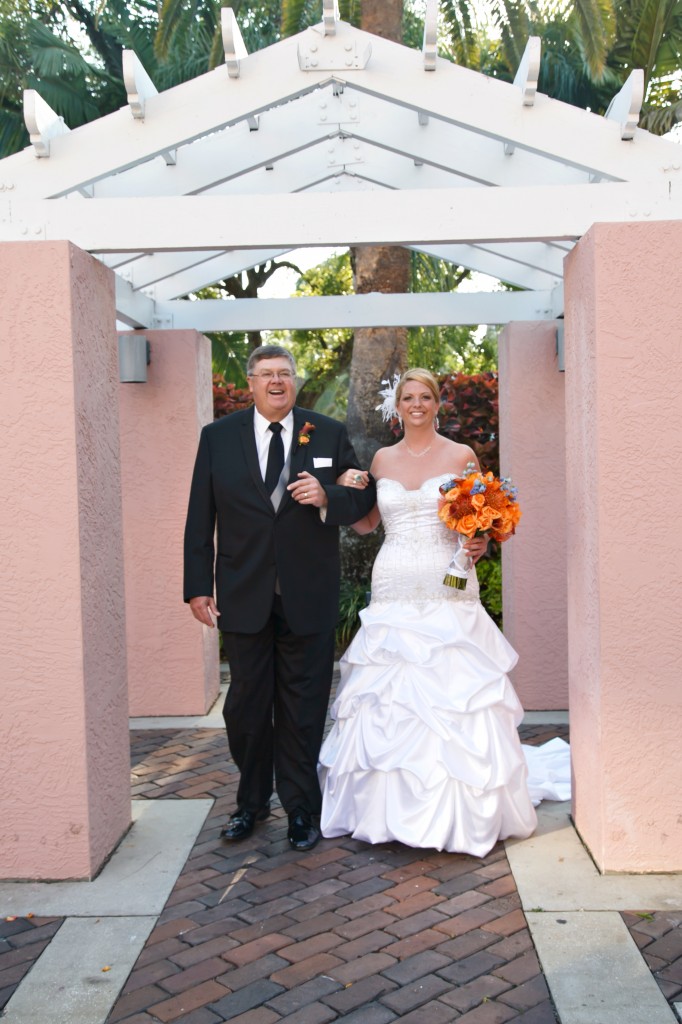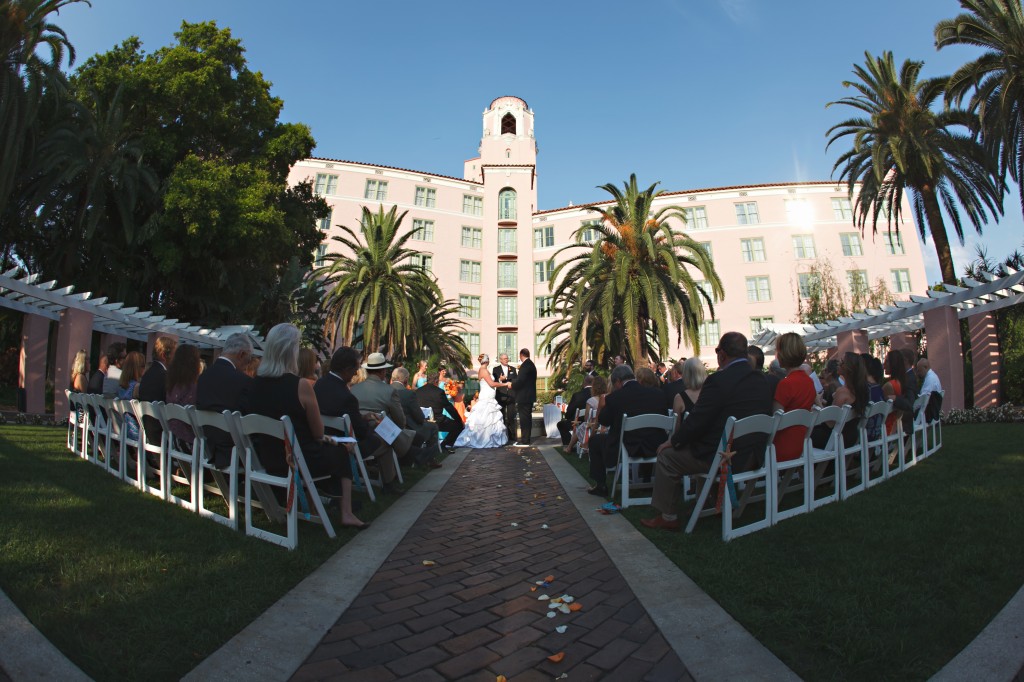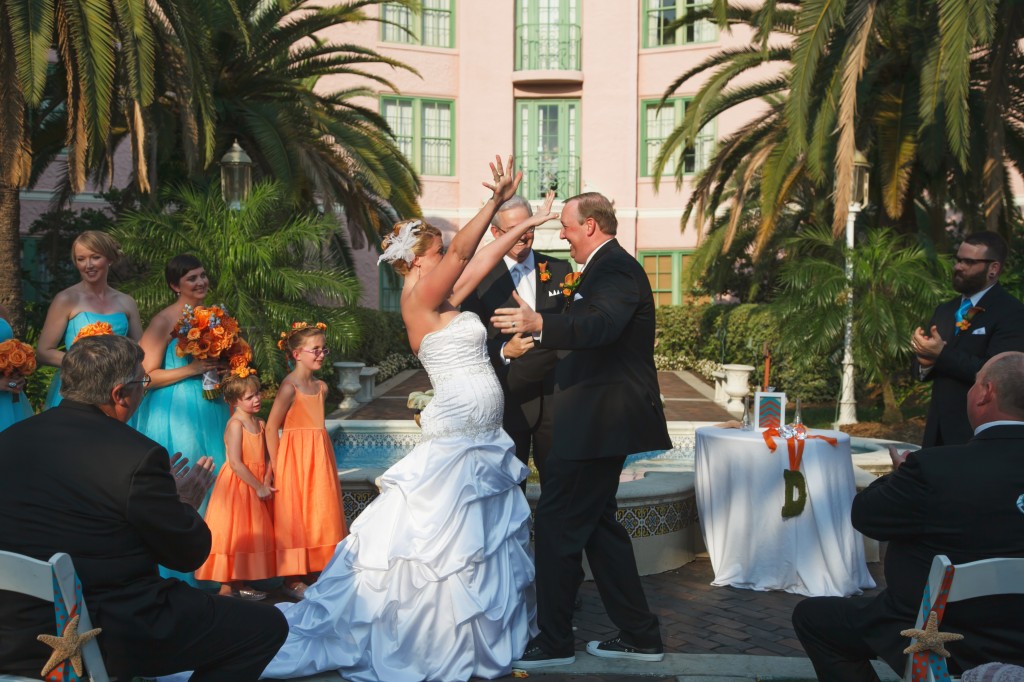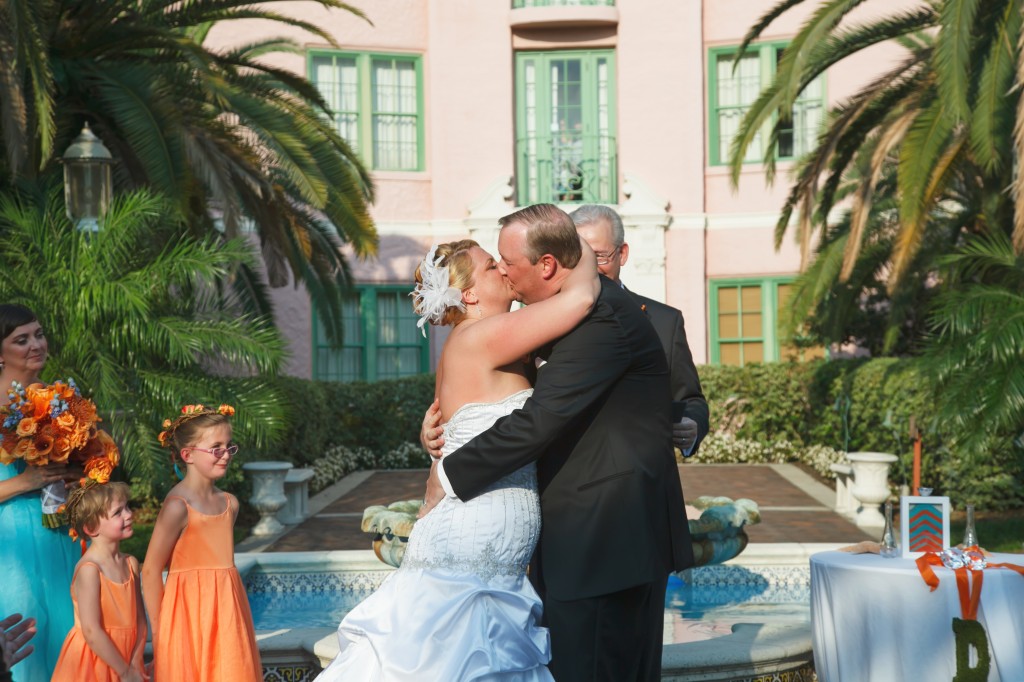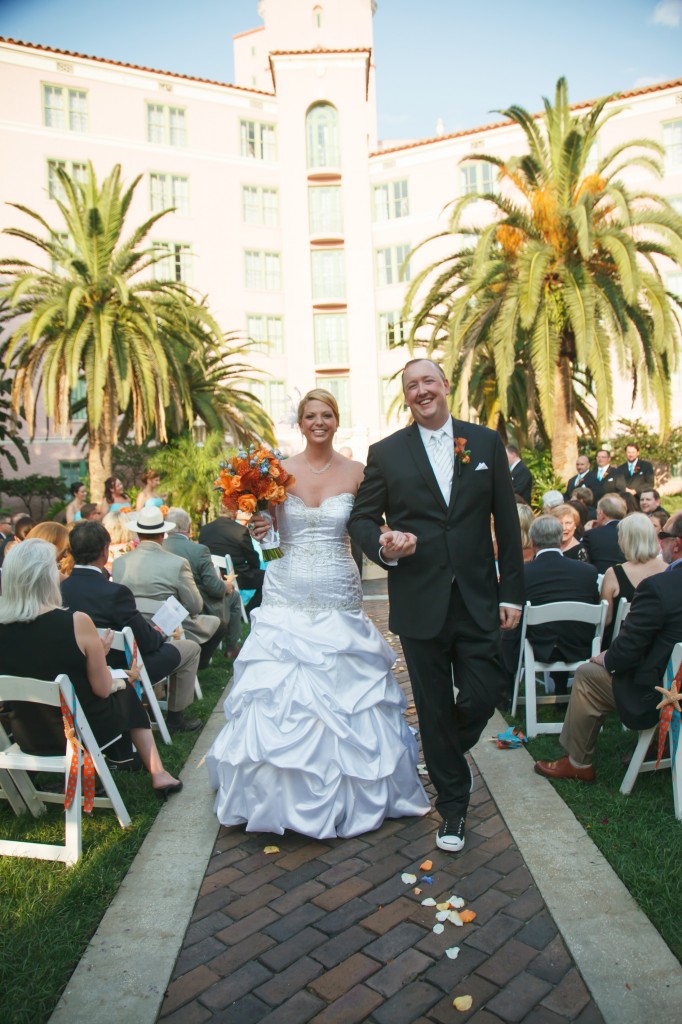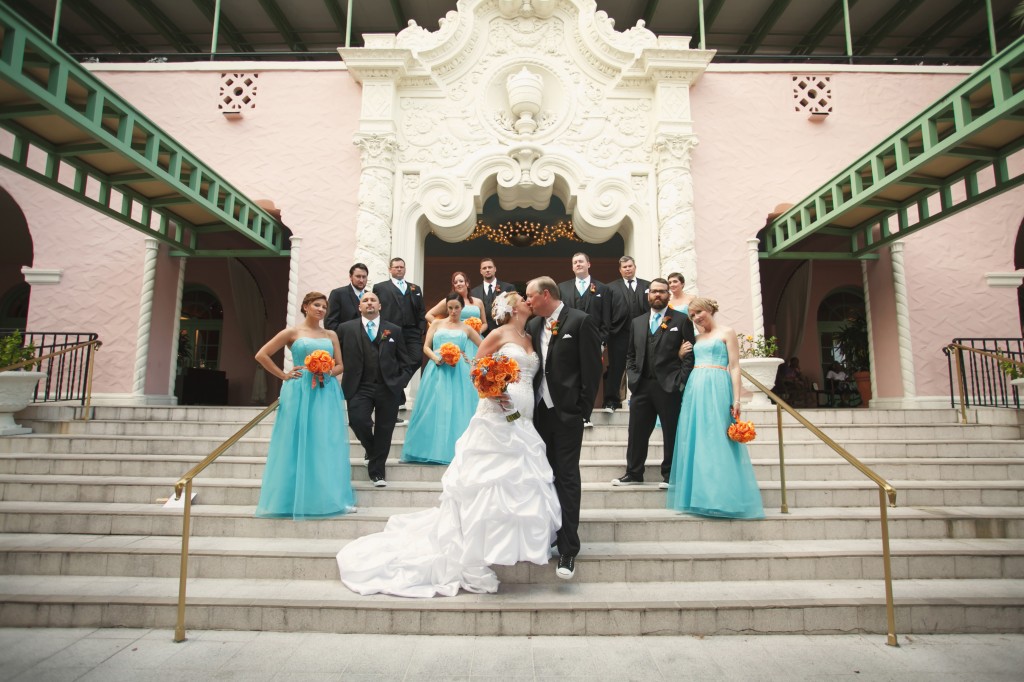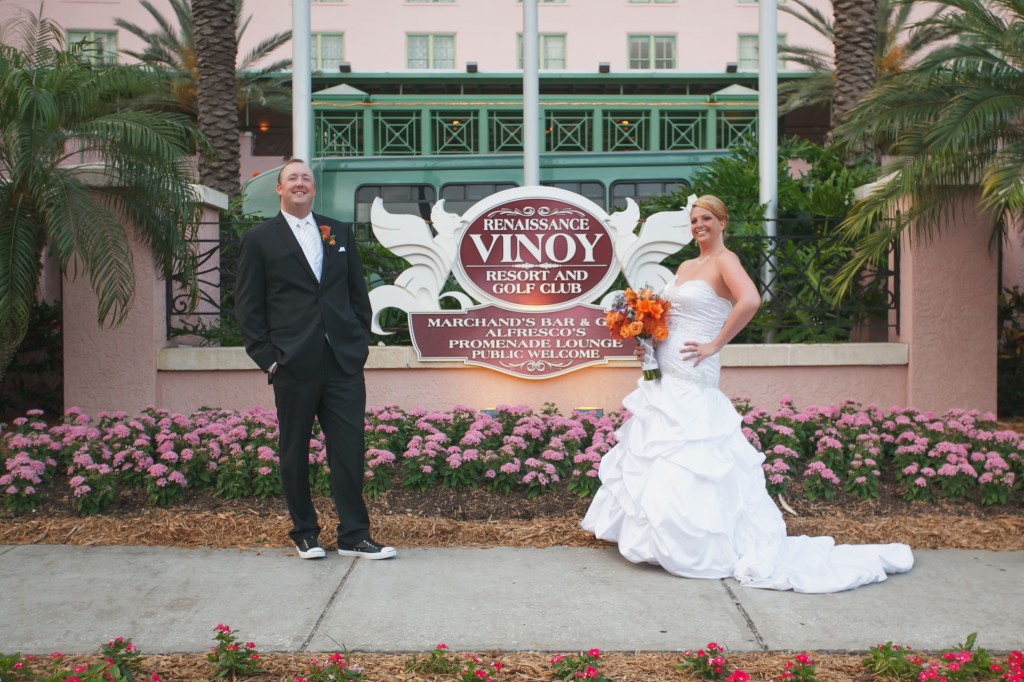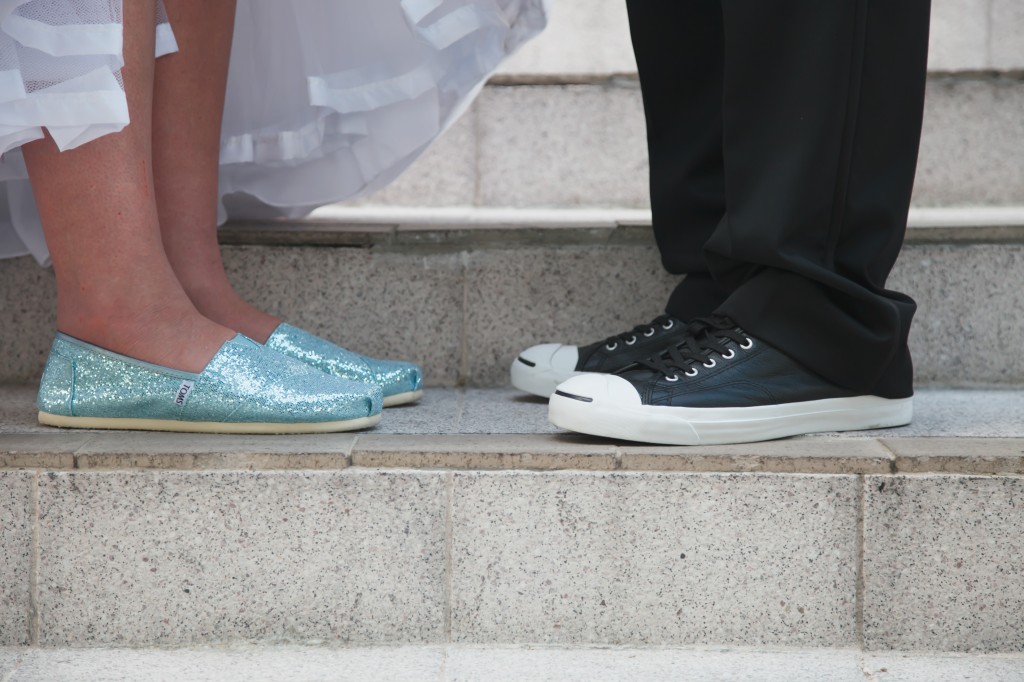 Holding true to our idea that everyone should enjoy themselves we decided to find fun and comfortable shoes for everyone in our wedding party. Dan selected black leather Jack Purcell Converse shoes to go with the Vera Wang Black tux's for the guys. For my girls I picked silver flats from the Tom's wedding collection, and I decided on the "Something Blue" Tom's. We knew that our bridal party loved them and would be able to dance all night, but we didn't expect the shoe's to be such a hit with all of our guests! – The Bride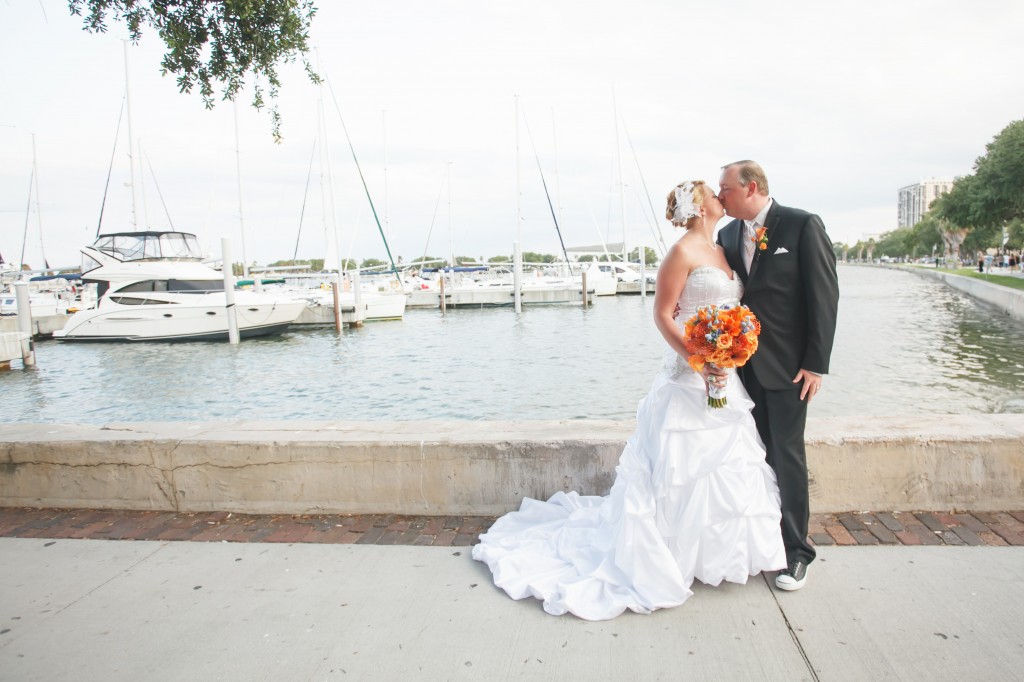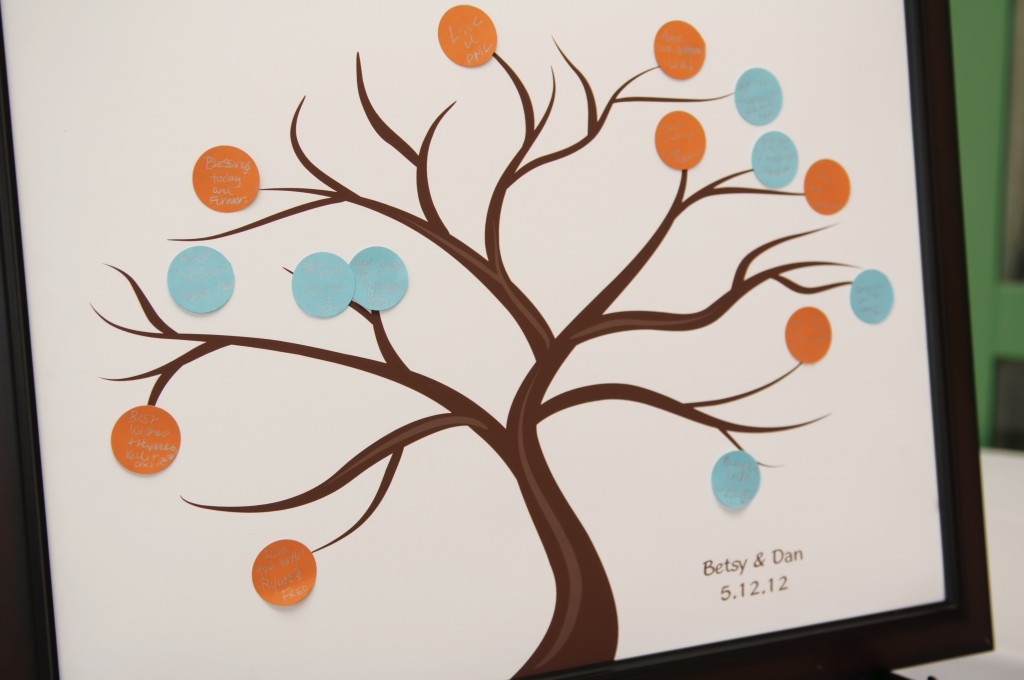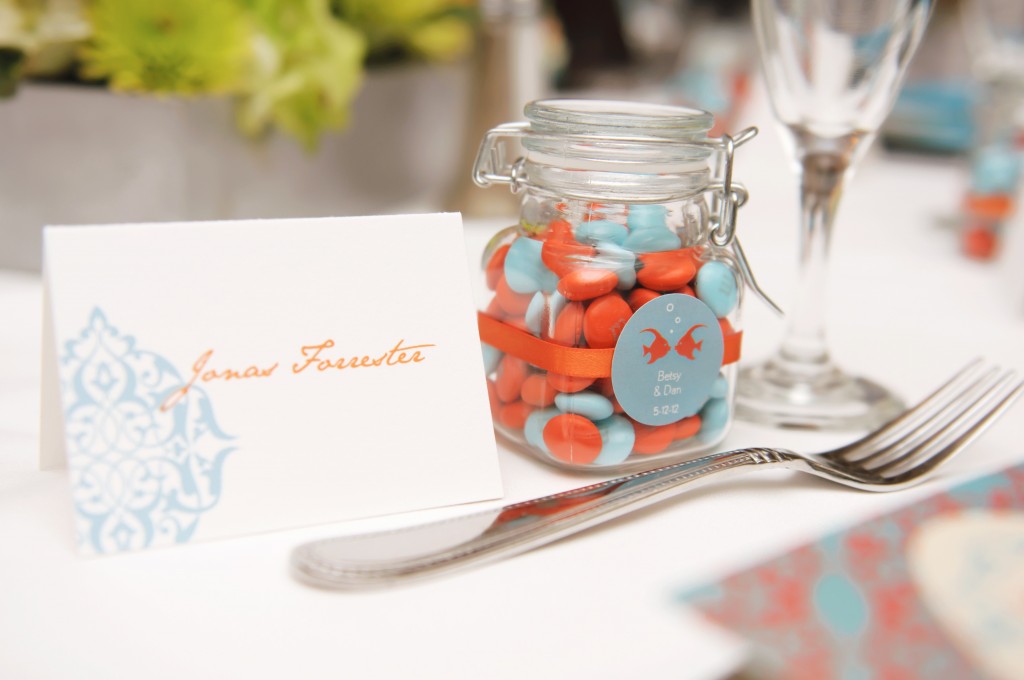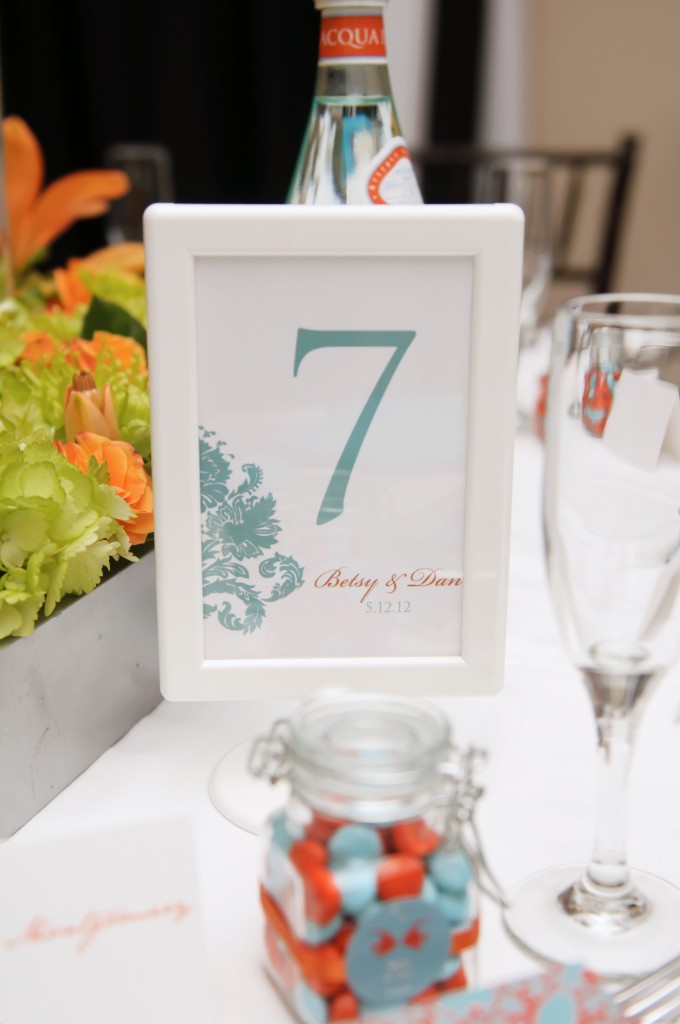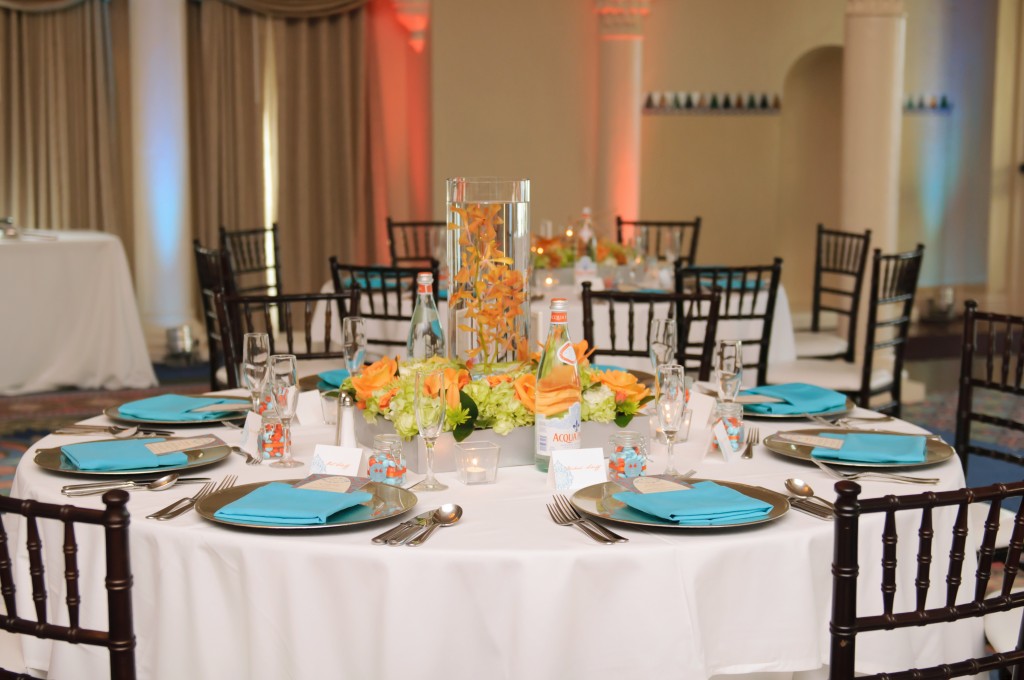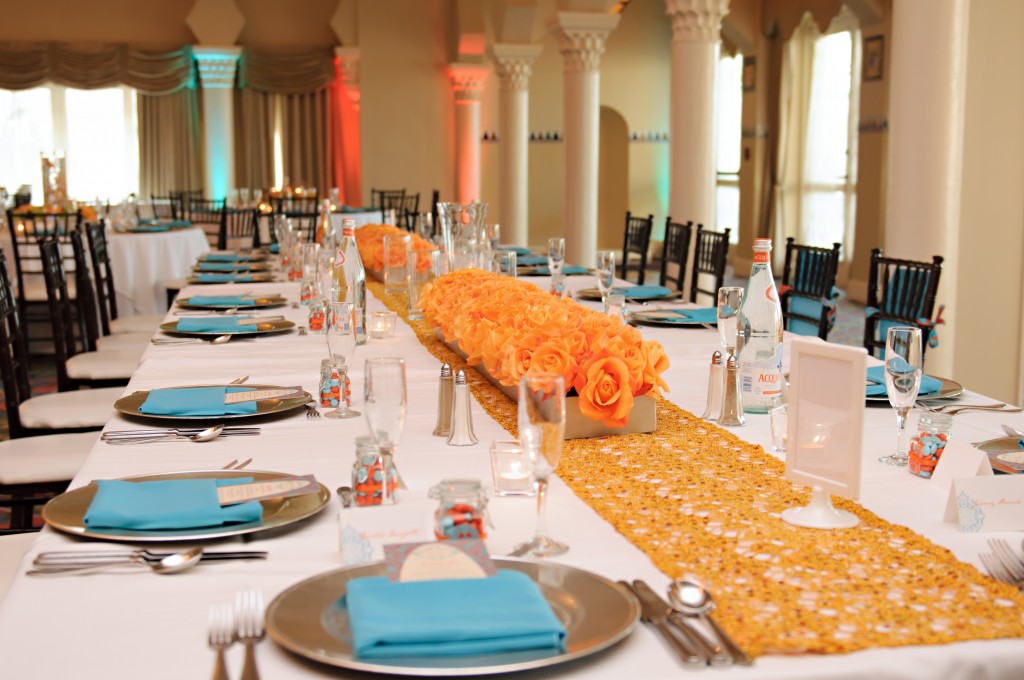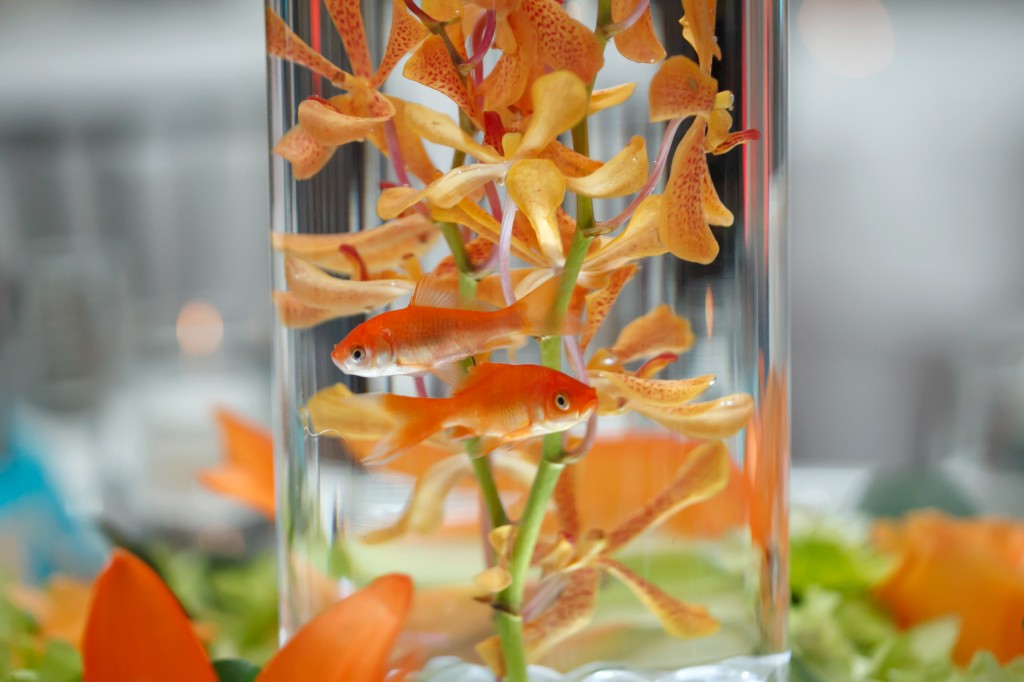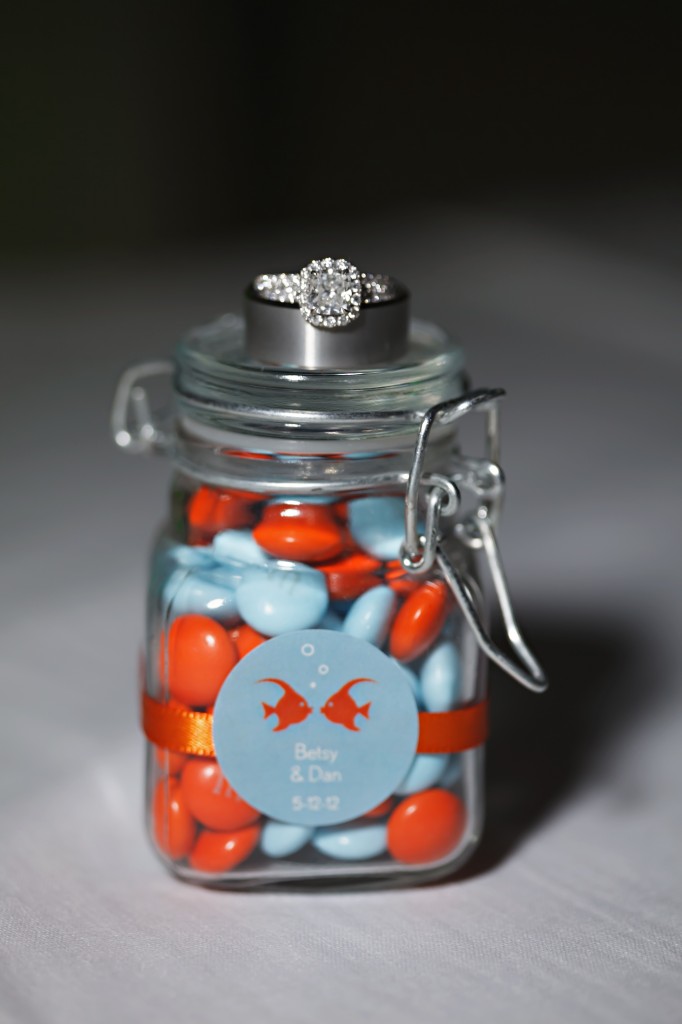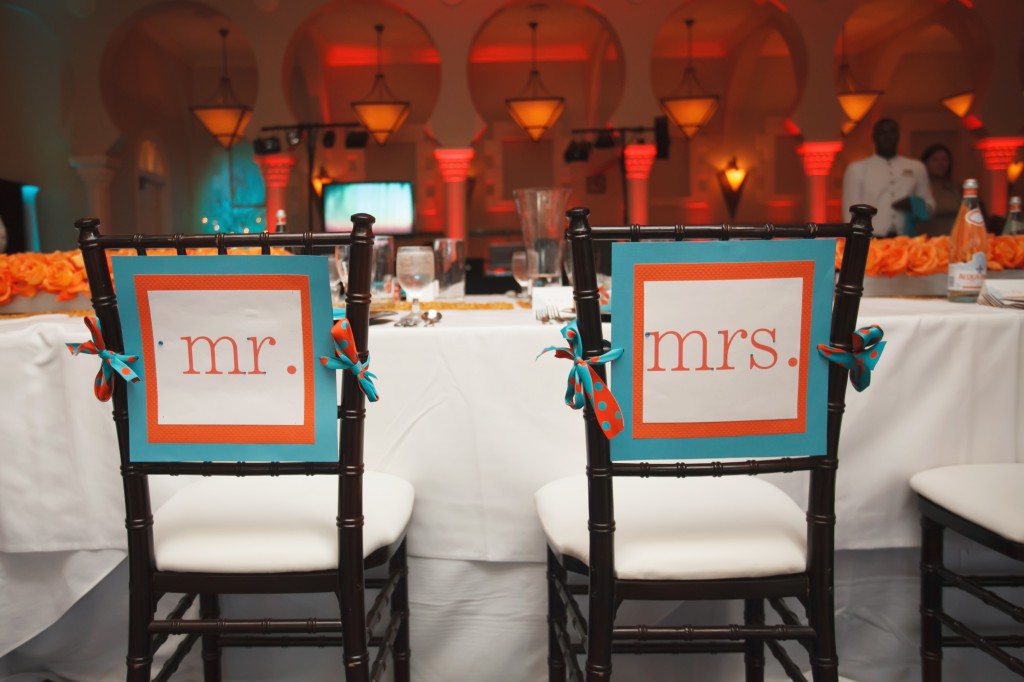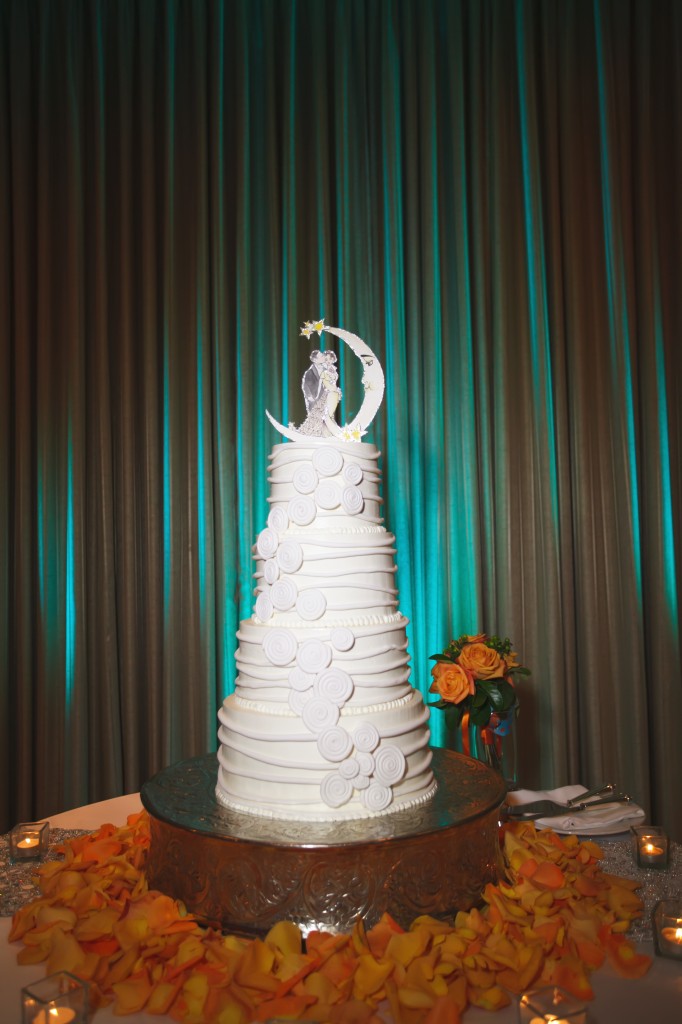 I had been looking everywhere for a cake topper that fit with our cake design that had that 1920's elegance feel. Luckily I am surrounded by creative people, and after telling my friend Andrea about not being able to afford the one I wanted she offered to hand paint one for us. It was one our favorite wedding gifts, and turned out better that I could have ever hoped for! – The Bride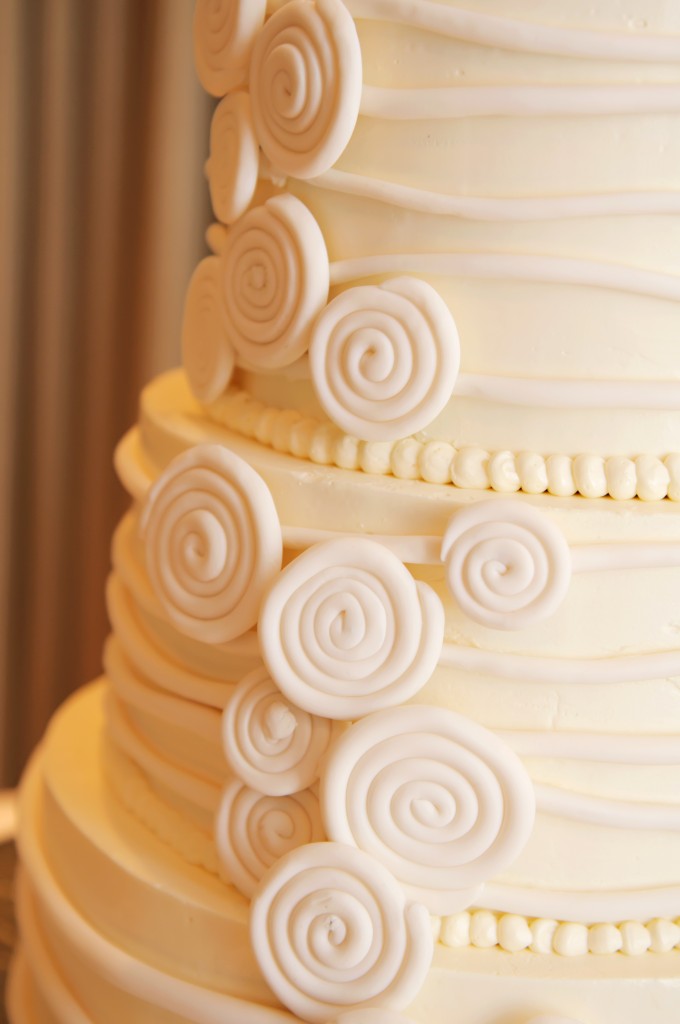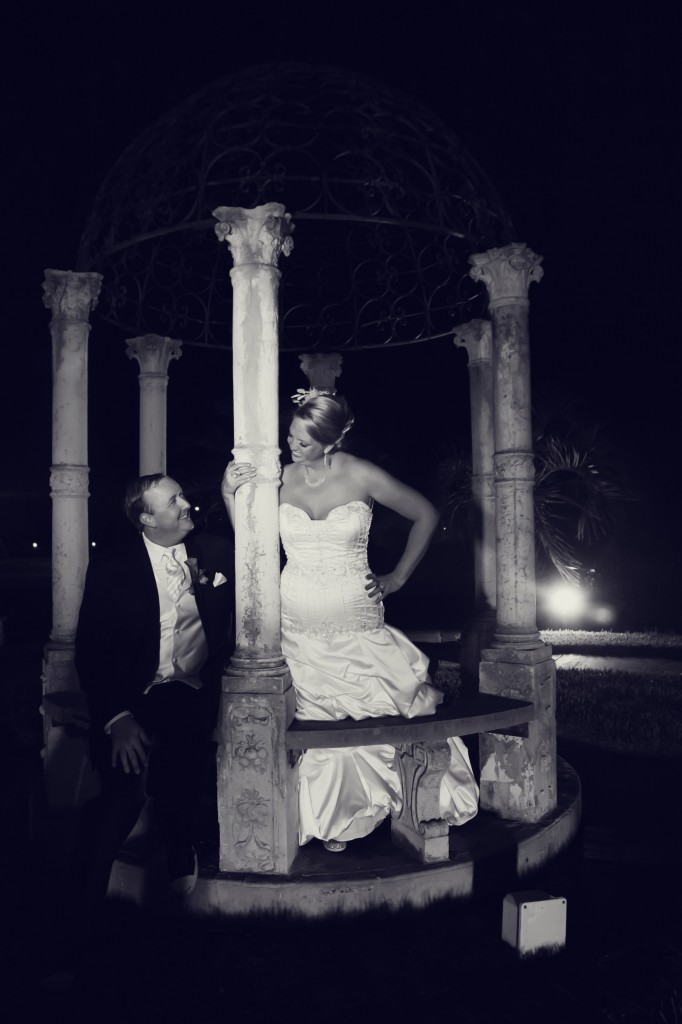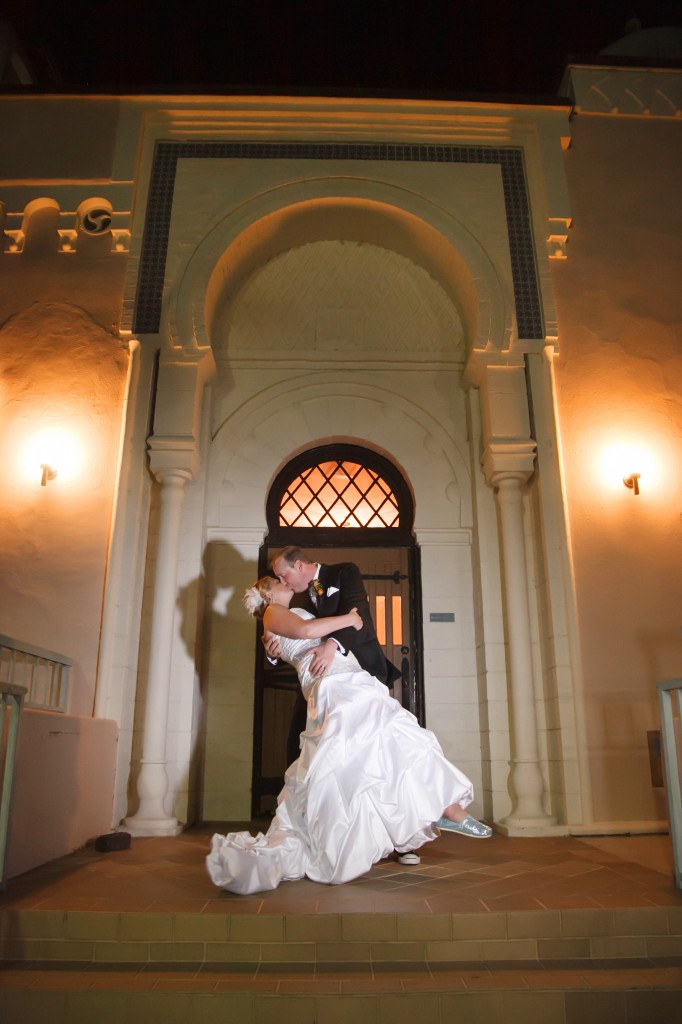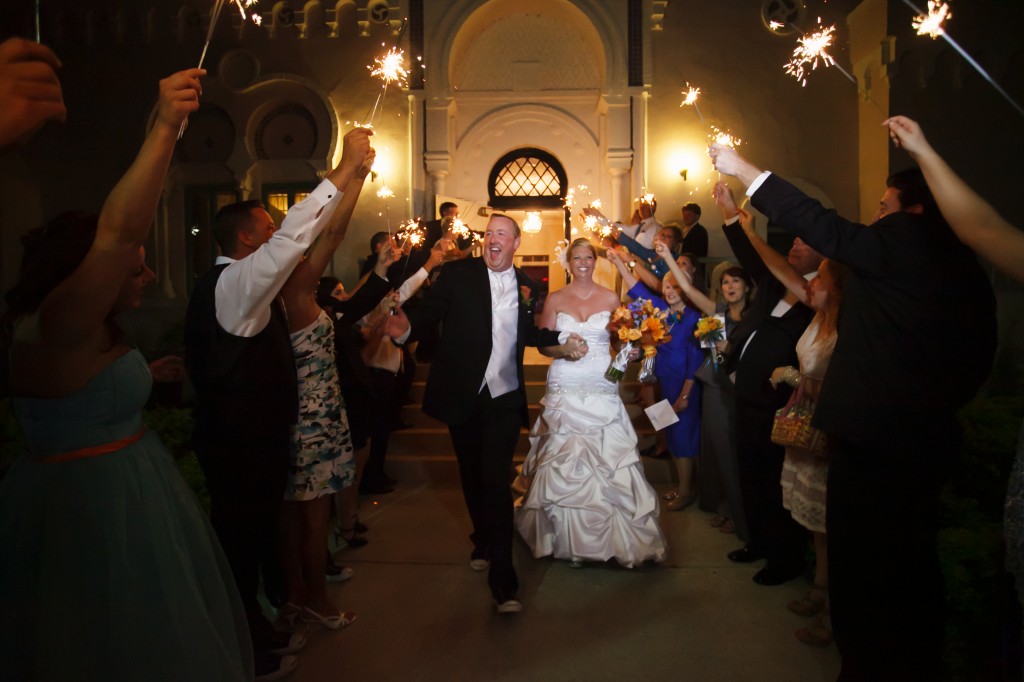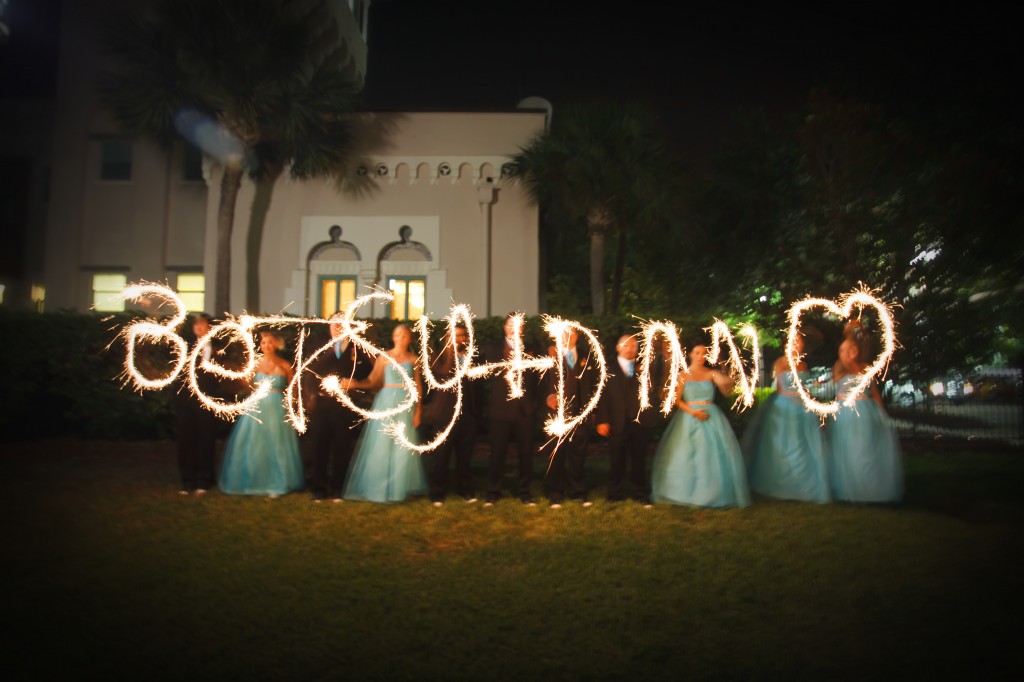 What advice would you give to other Tampa Bay Brides?
Slow down, and really live in the moment as the day goes by so fast!
St. Petersburg Wedding Venue & Cake: Renaissance Vinoy St. Petersburg Resort & Golf Club
St. Petersburg Wedding Photographer: Carrie Wildes Photography
St. Petersburg Wedding Florist: Events In Bloom
St. Petersburg Wedding Officiant: Rev. Michael DeArruda
St. Petersburg Wedding Ceremony Music: Bella Musica
St. Petersburg Wedding Rentals: Event Design
St. Petersburg Wedding DJ: DJ by CJ
St. Petersburg Wedding Photobooth/Lighting: Expert Productions
St. Petersburg Wedding Hair & Makeup: Collective Creations
St. Petersburg Wedding Dress & Bridesmaid Dresses: Alfred Angelo
We are proud to have Carrie Wildes Photography as a Marry Me Tampa Bay sponsor!
Are you incorporating animals into your wedding? Comment below: