This Tampa wedding featured a unique combination of traditional and unconventional elements, a lush garden vibe, and a nod to America's favorite pastime, baseball.
The Tampa couple tied the knot in an intimate ceremony at their Catholic church and then bucked tradition by hosting their reception at Steinbrenner Field instead of a typical ballroom.
To bring the outdoors in, the decor featured an abundance of flora and greenery, including topiaries, an ivy-clad tent entry, bedecked New York Yankees logo, and centerpieces resembling towering trees. The bride and groom opted for a classic color scheme of green and white to compliment the greenhouse-like ambiance that was created at the famed baseball diamond.
The couple relied on Carrie Wildes Photography to document their wedding day, and Carrie made it a priority to capture the moment when the reception space was revealed to the bride for the first time since it was an emotional surprise that was lovingly planned by the bride's sister.
"We had the bride and groom do this first, and their expressions upon seeing how beautiful it was really was priceless!" Carrie gushed.
A focal point at the reception was the four-tier semi-naked wedding cake courtesy of Alessi Bakery. The confection was adorned with clusters of fresh blooms, surrounded by a blanket of flora, and topped with a glittering gold monogram topper.
To preserve the memories of the wedding day, the couple chose Kemari Lyn Films to document all of the special moments of their celebration that cannot be fully captured in still photos, such as toasts and speeches.
"As the bride walked down the aisle pretty much everyone had happy tears for how much they love this couple," the wedding photographer recalled. "They are so loved and adored by everyone, and it was evident by how much fun everyone was having and the toasts and speeches."
One of the most memorable moments occurred when the bride's brother joined her on the dance floor.
"One of my favorite moments was the bride's special dance with her brother; there was not a dry eye in the room, and he really stole the show," Carrie reminisced. "Looking back on their beautiful reception makes me cherish working with them and what we get to do even more than I ever have."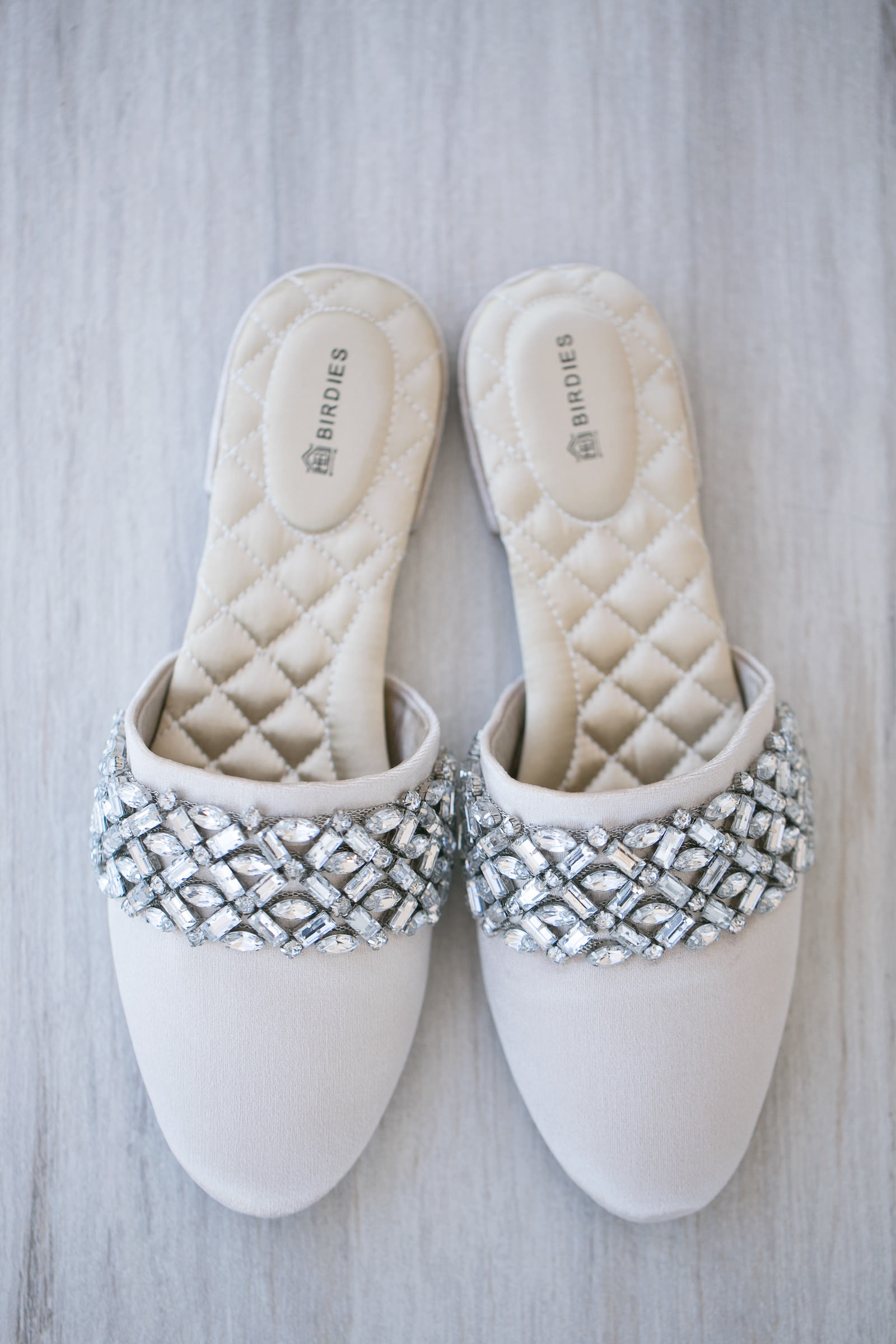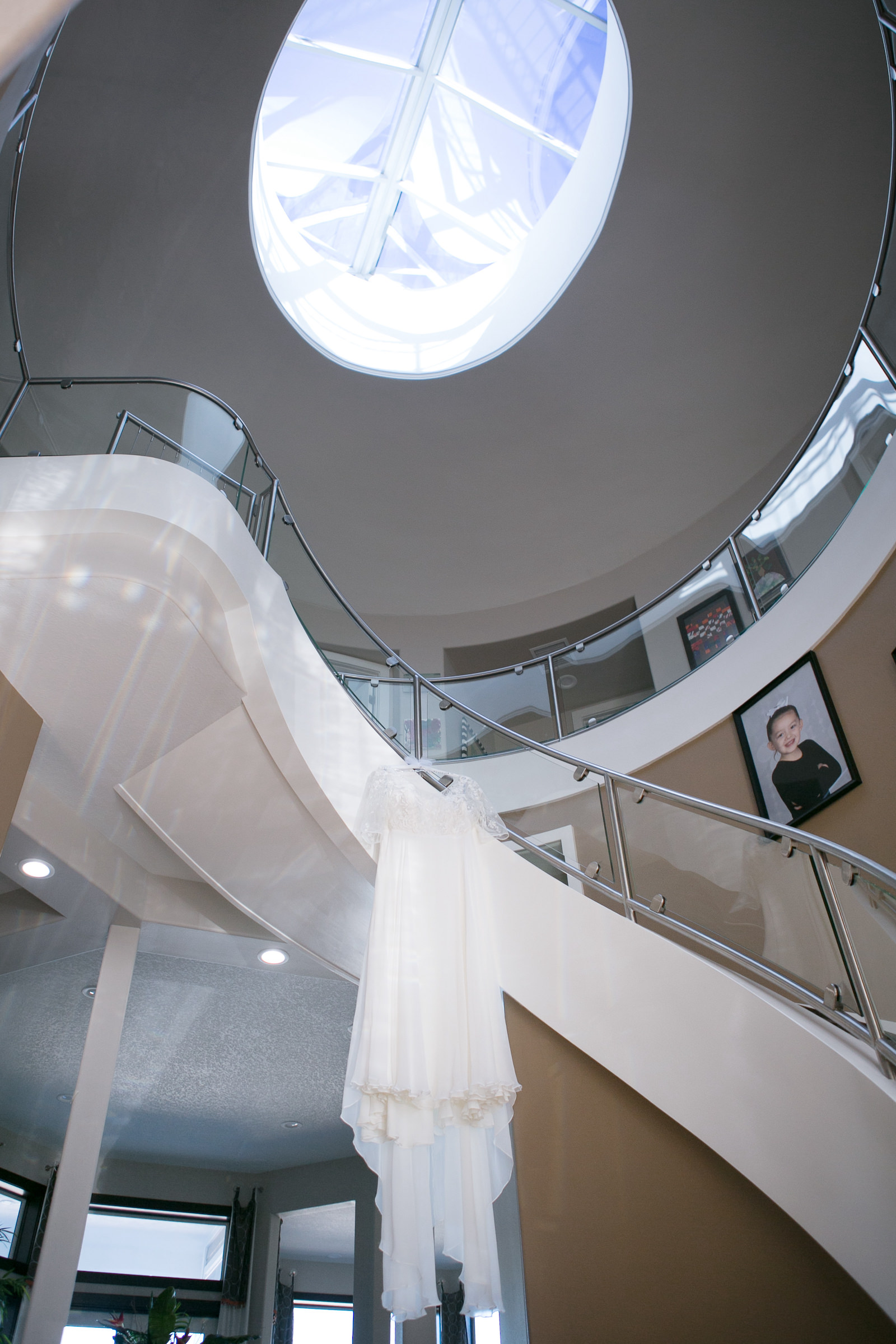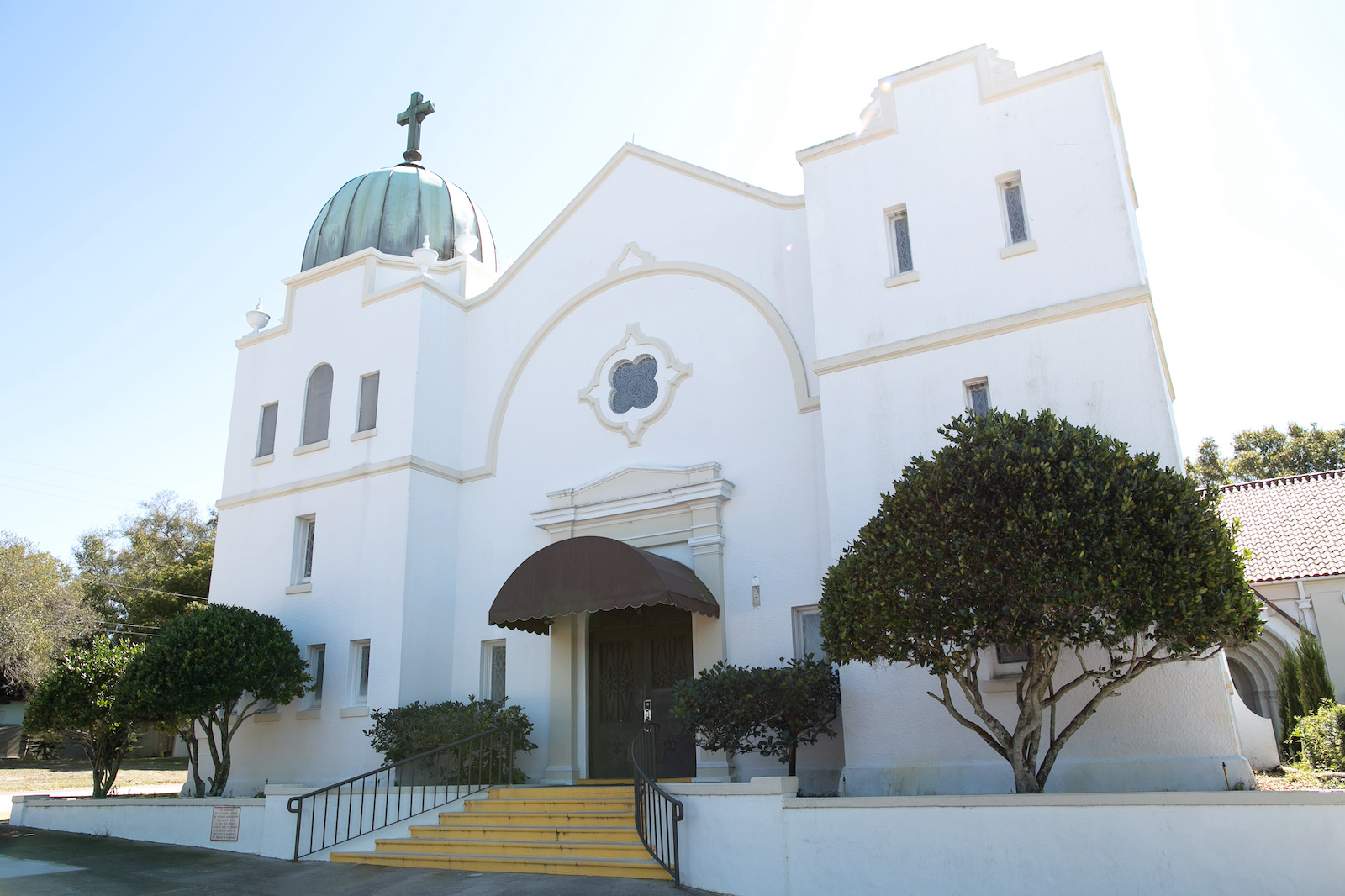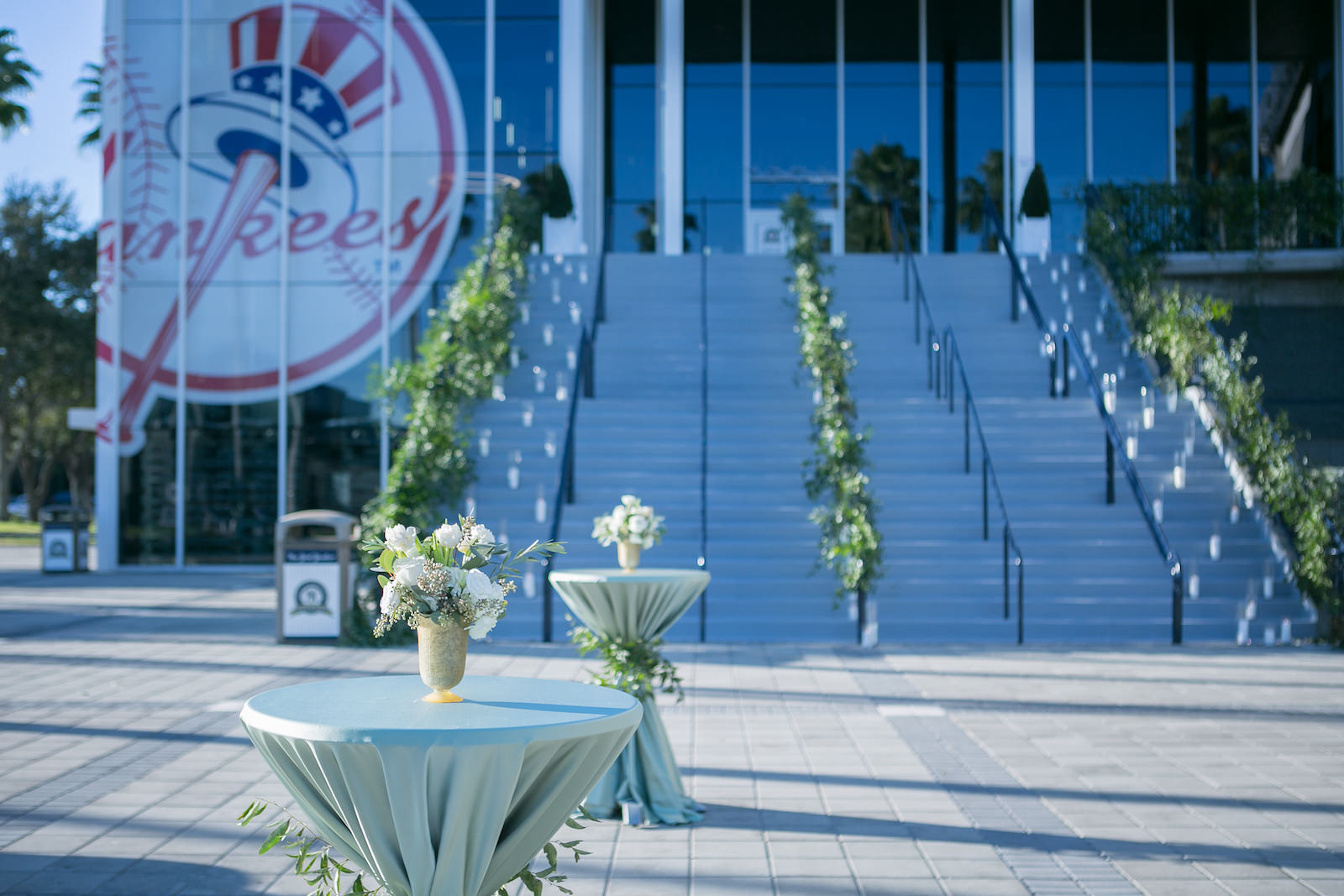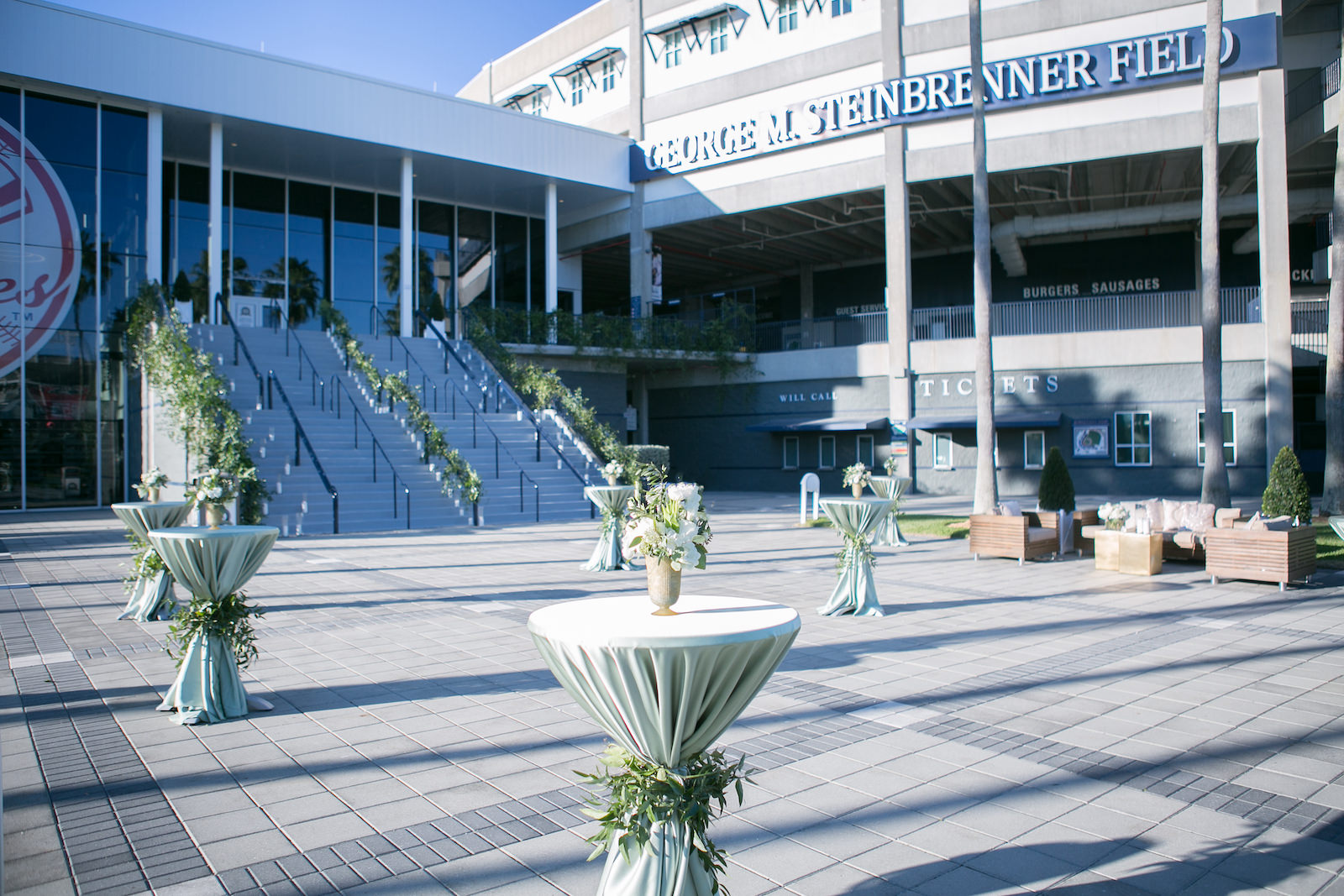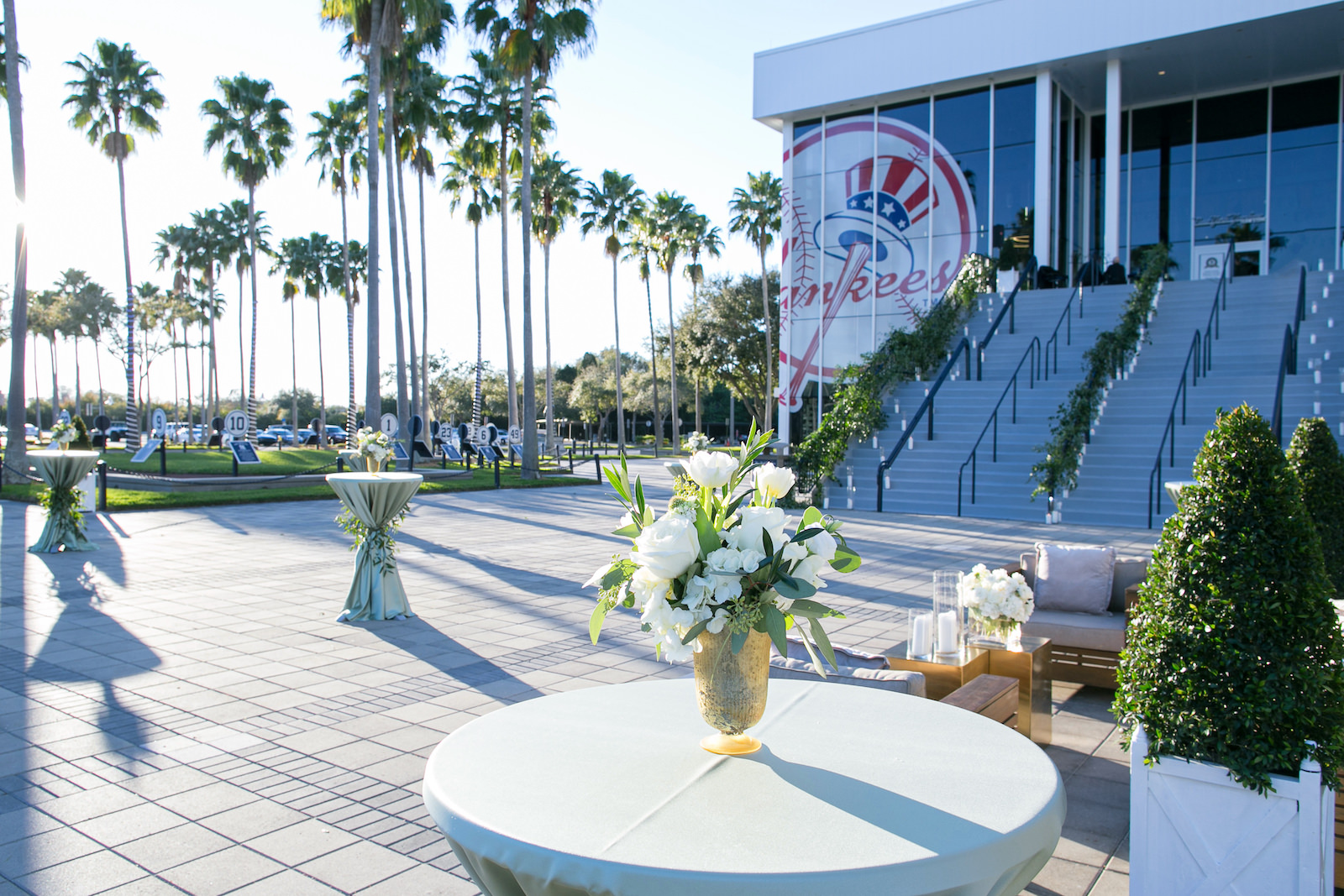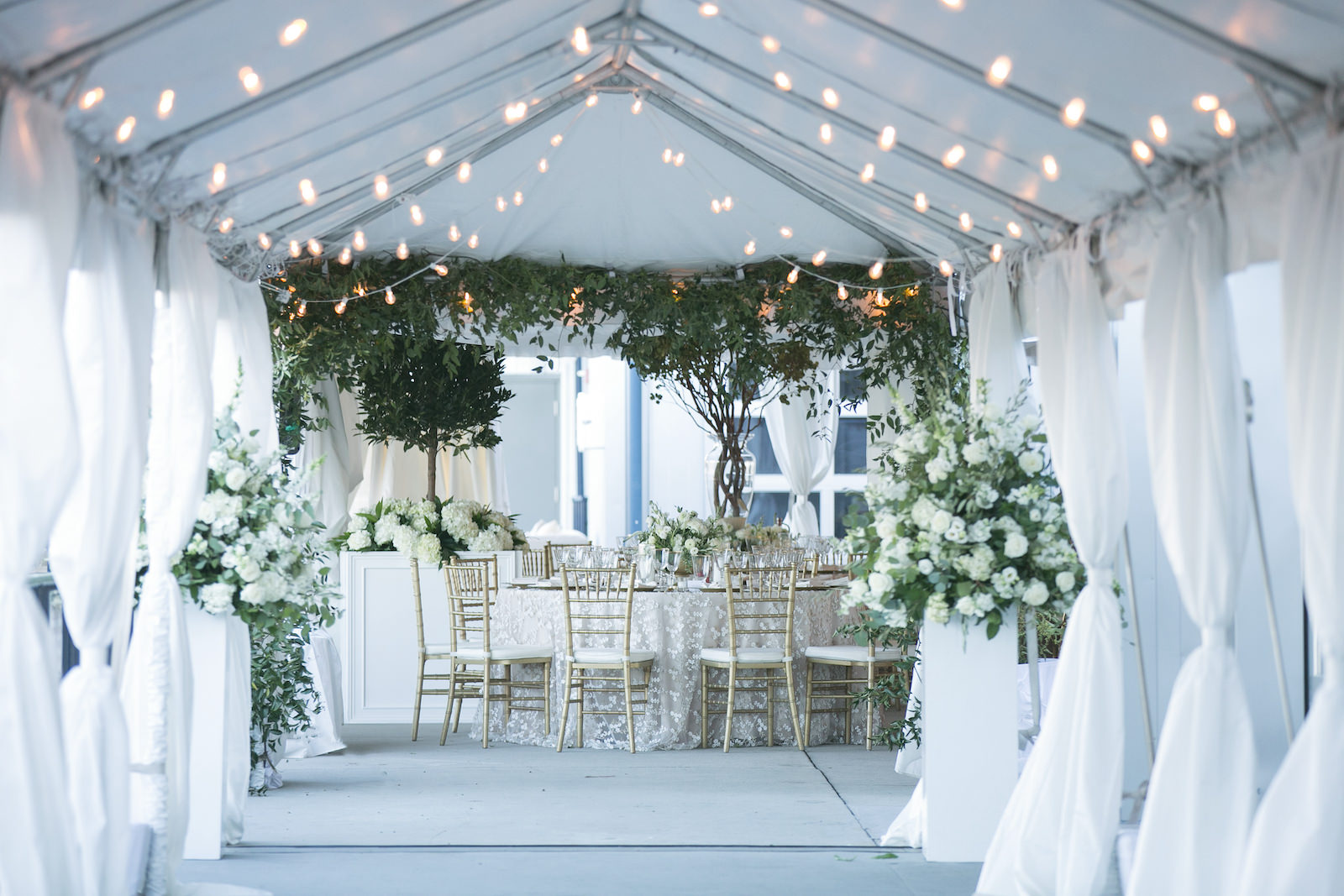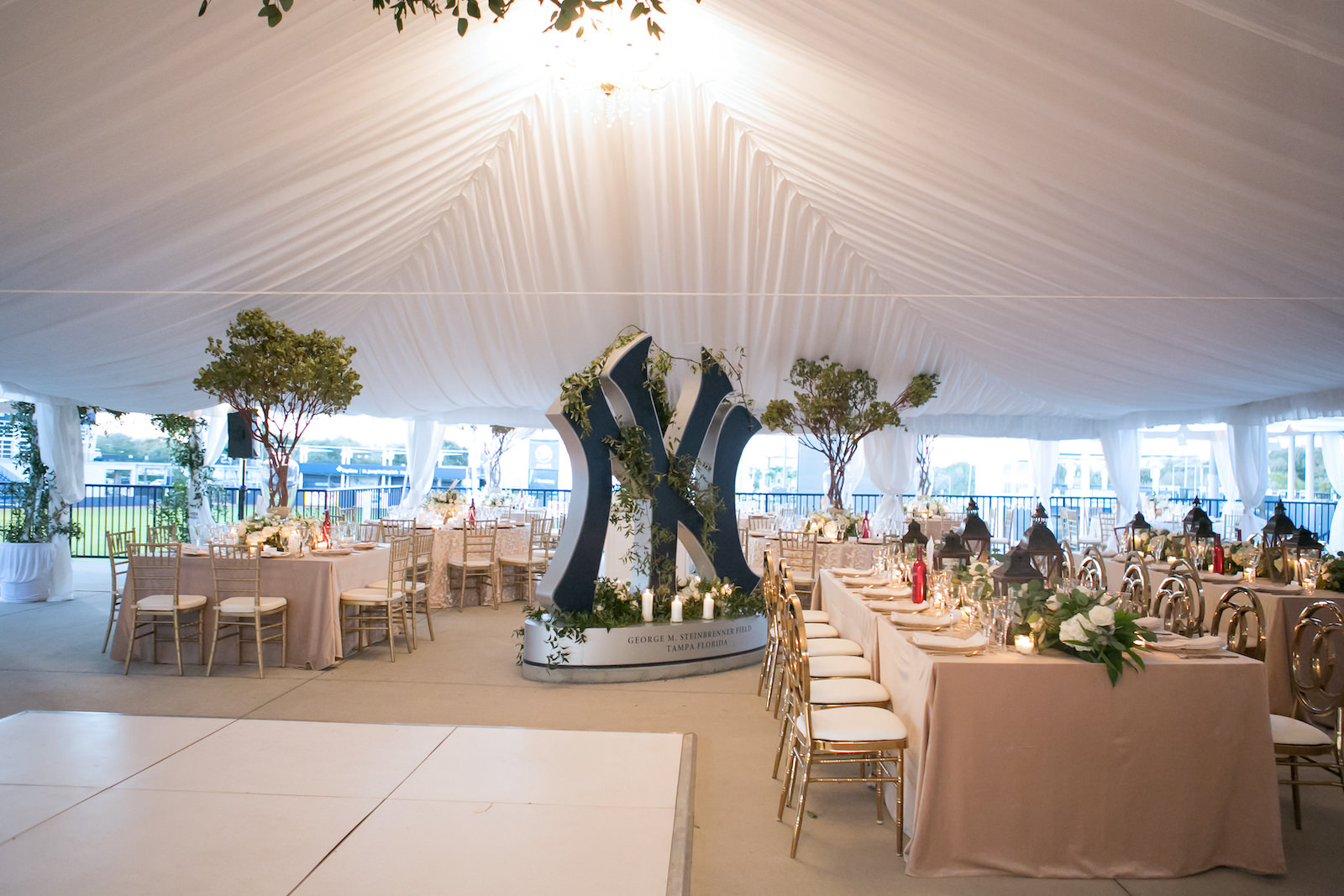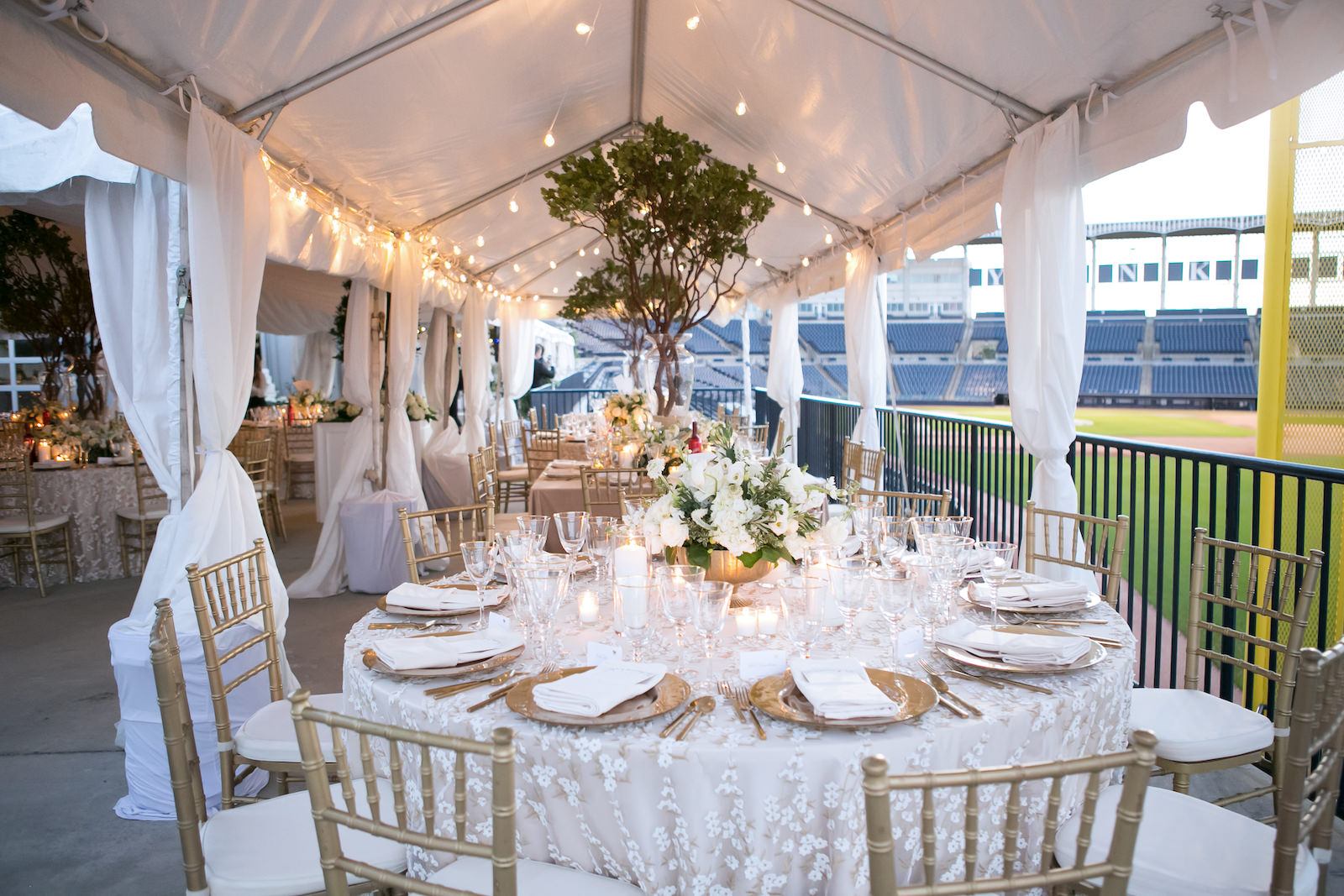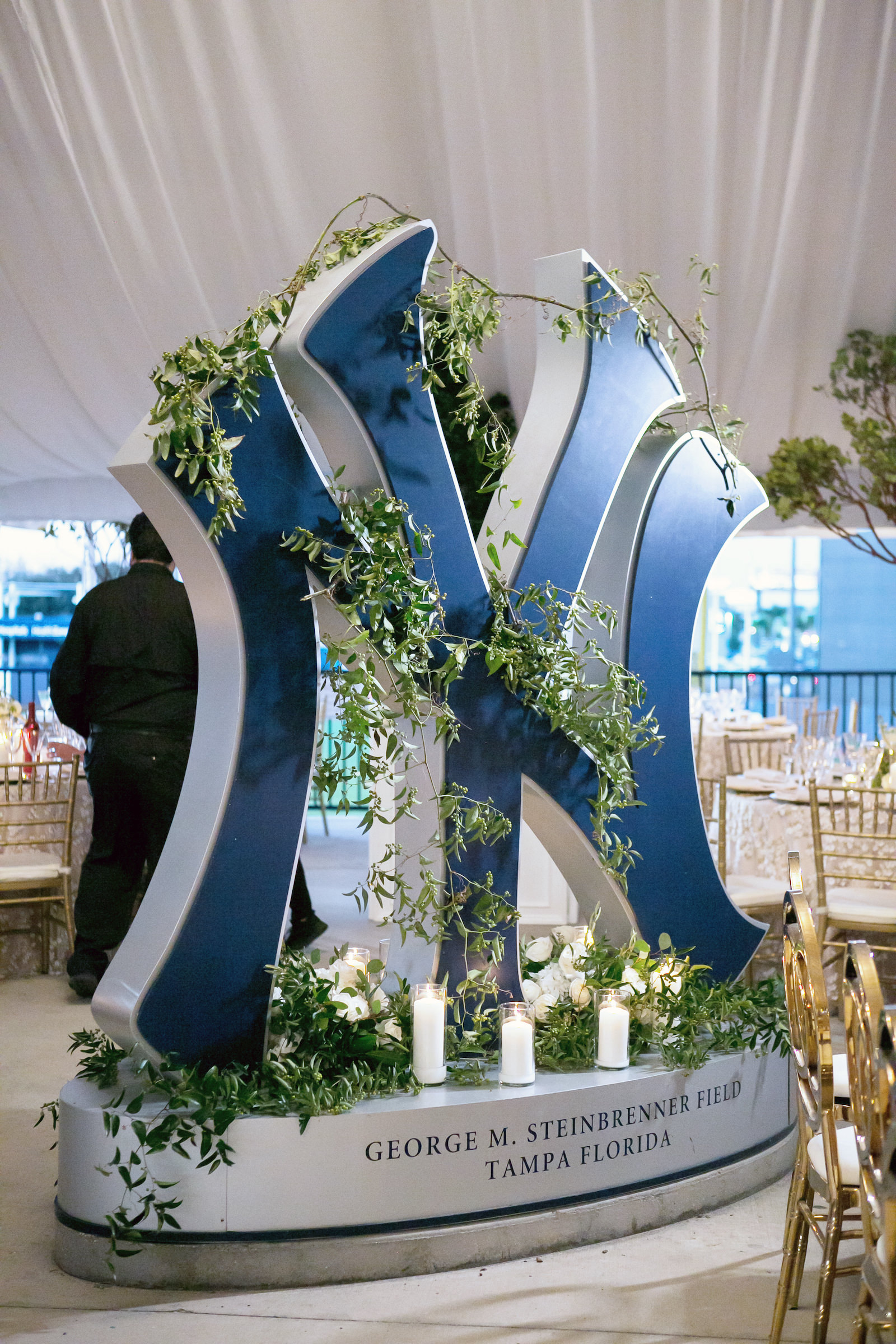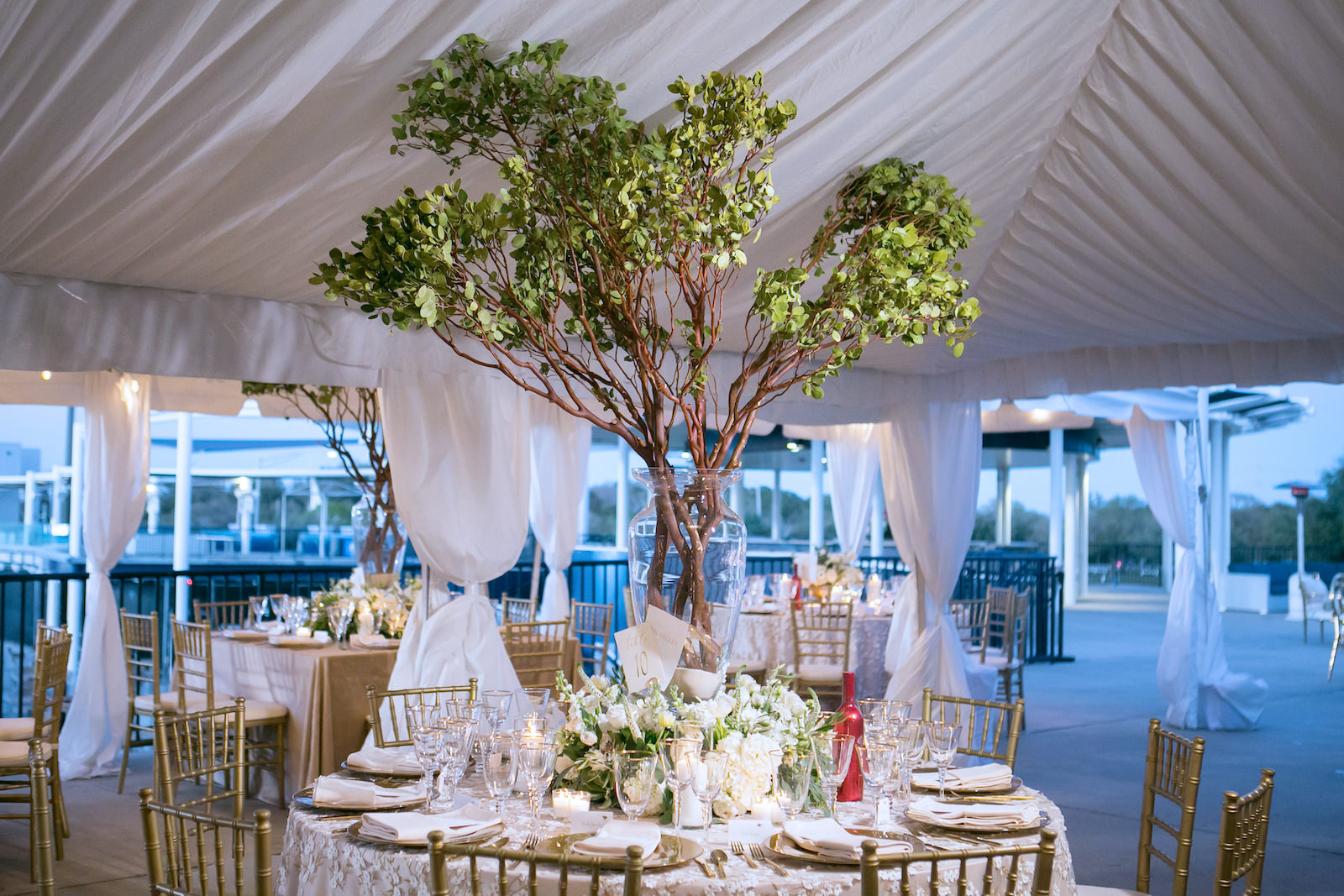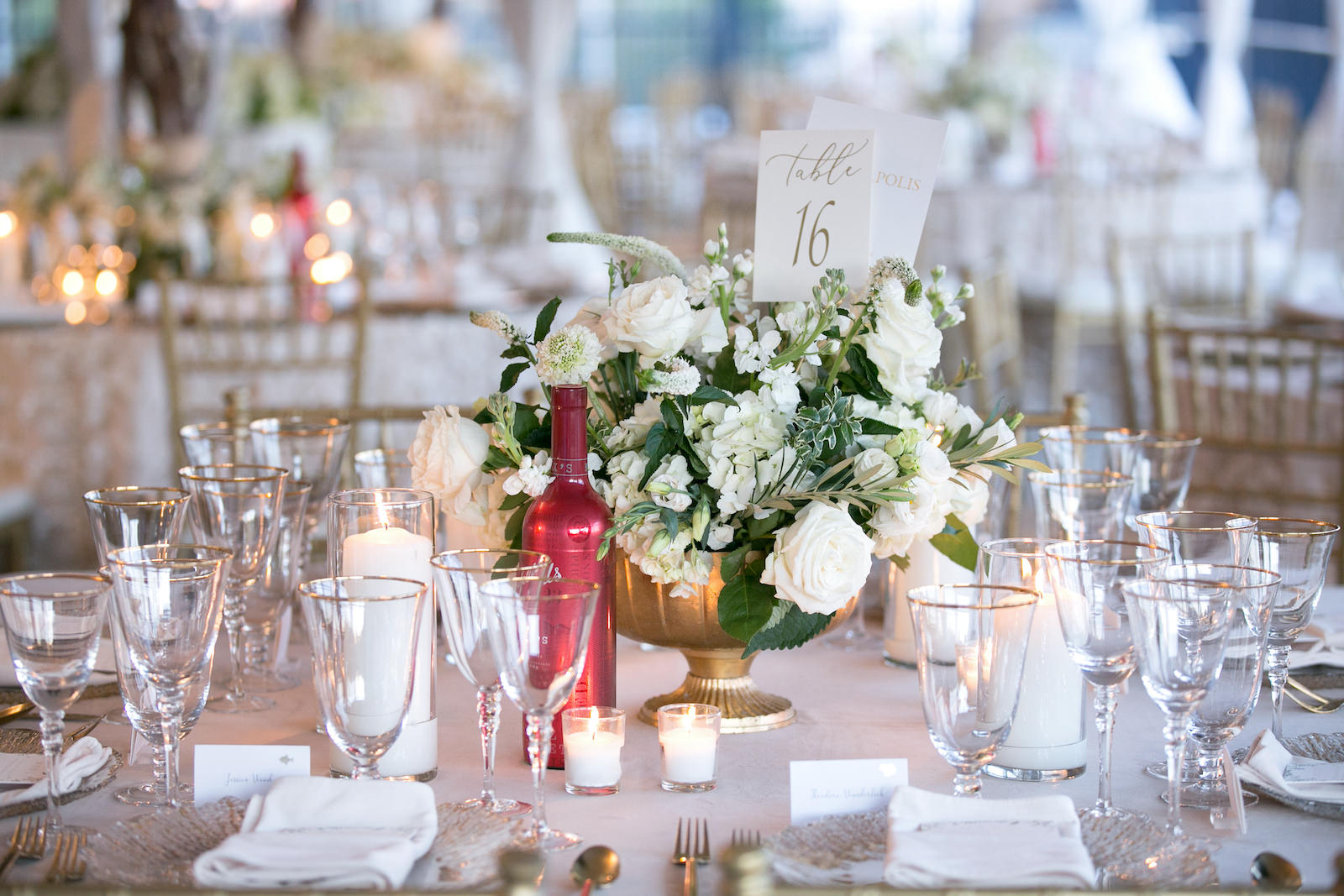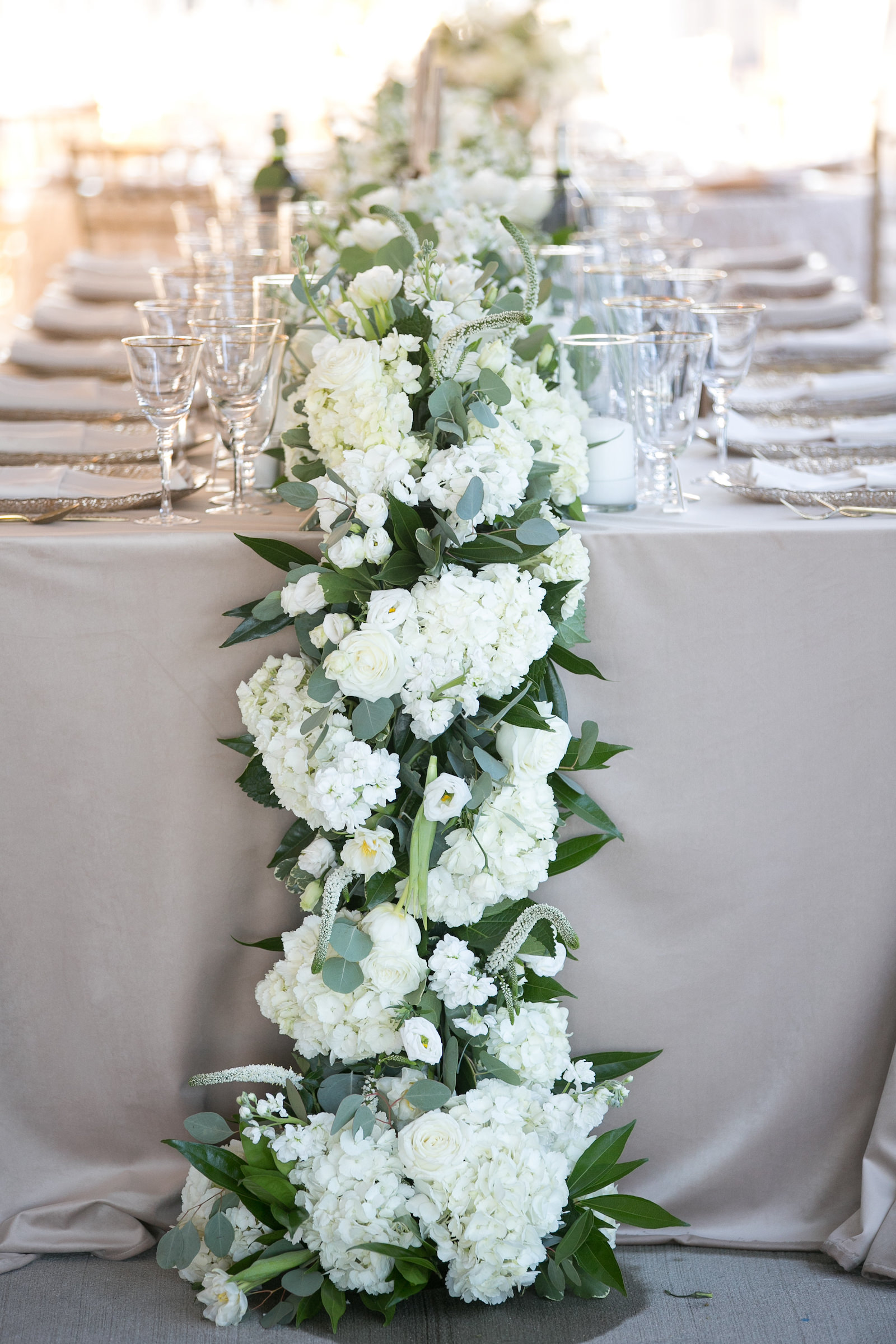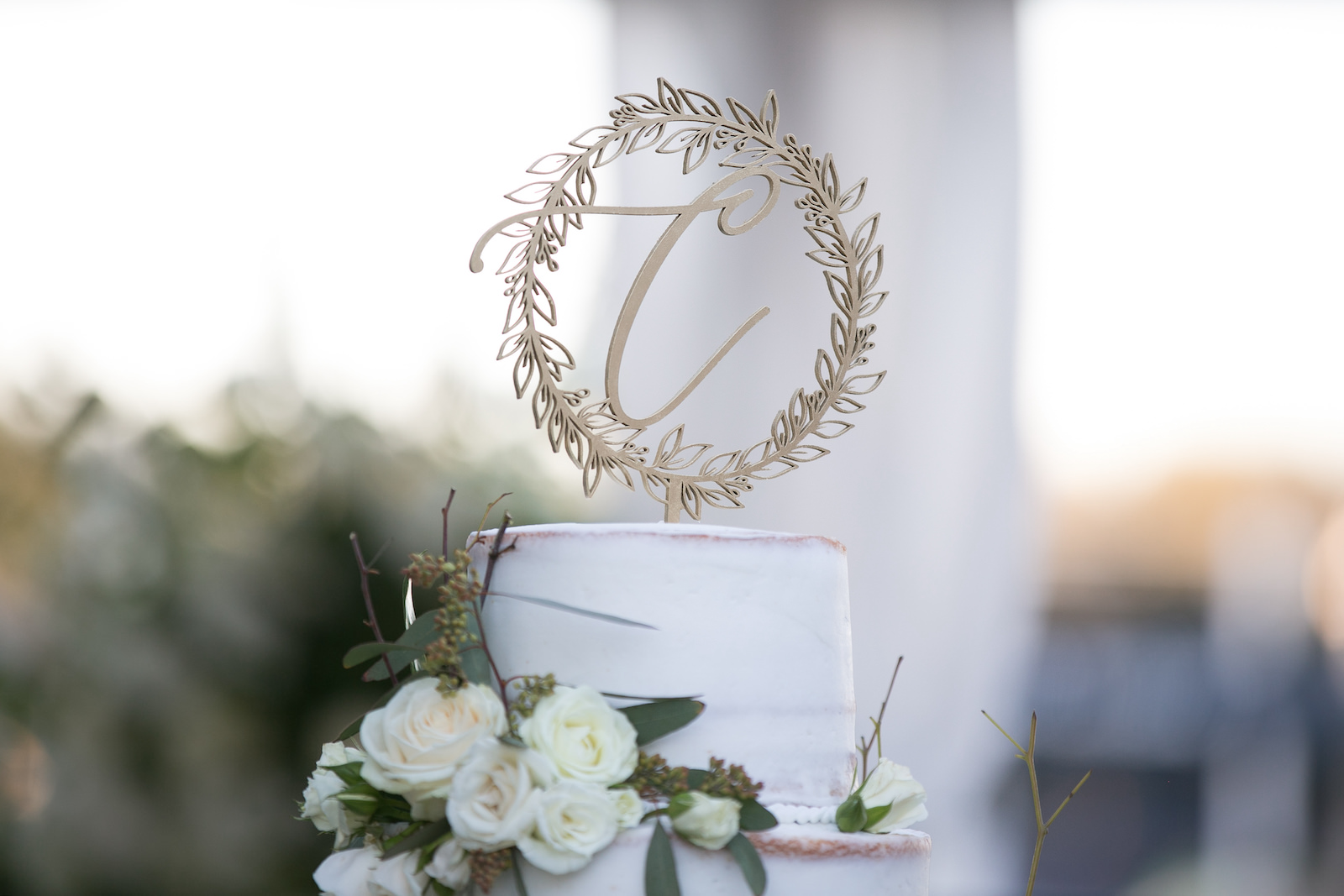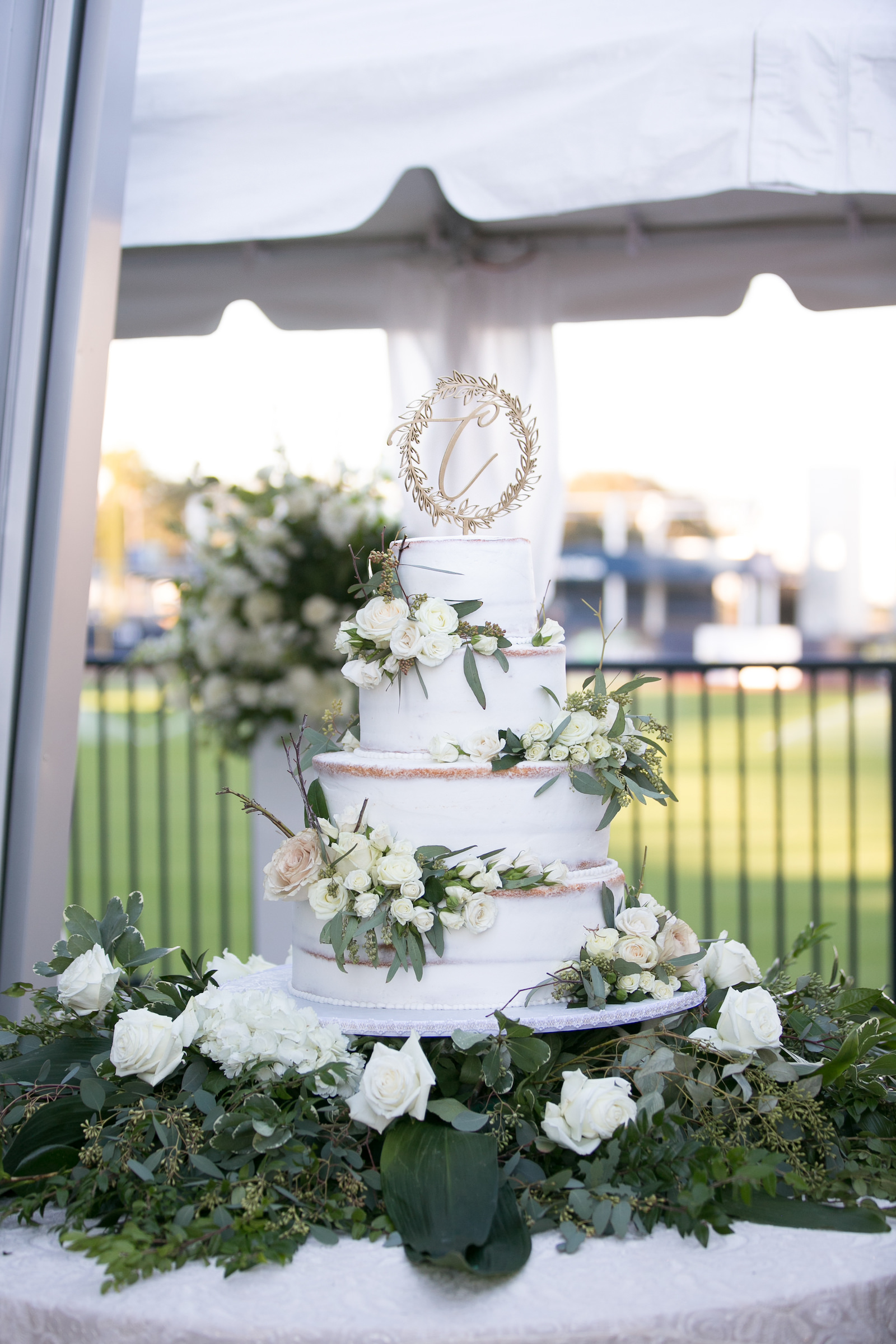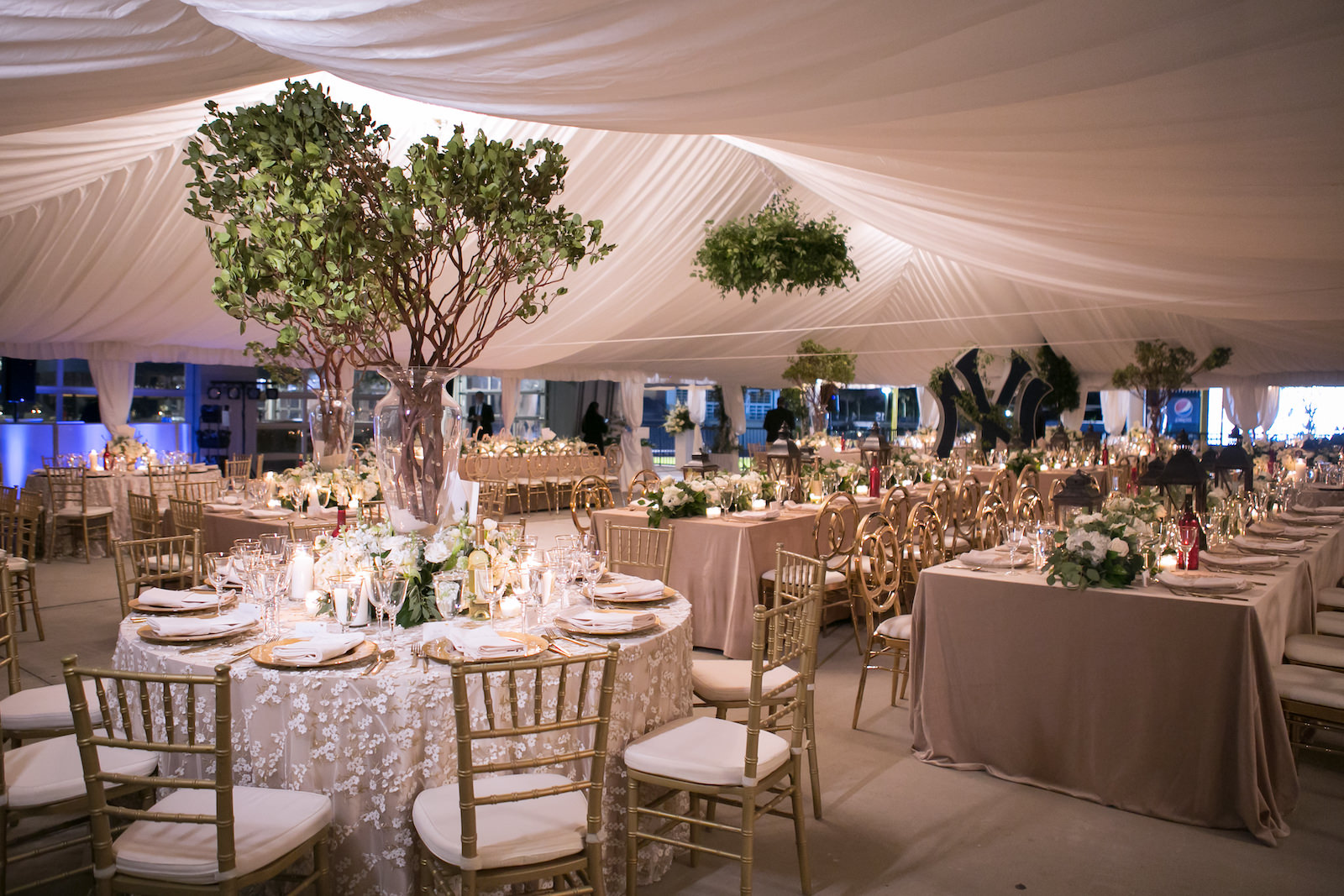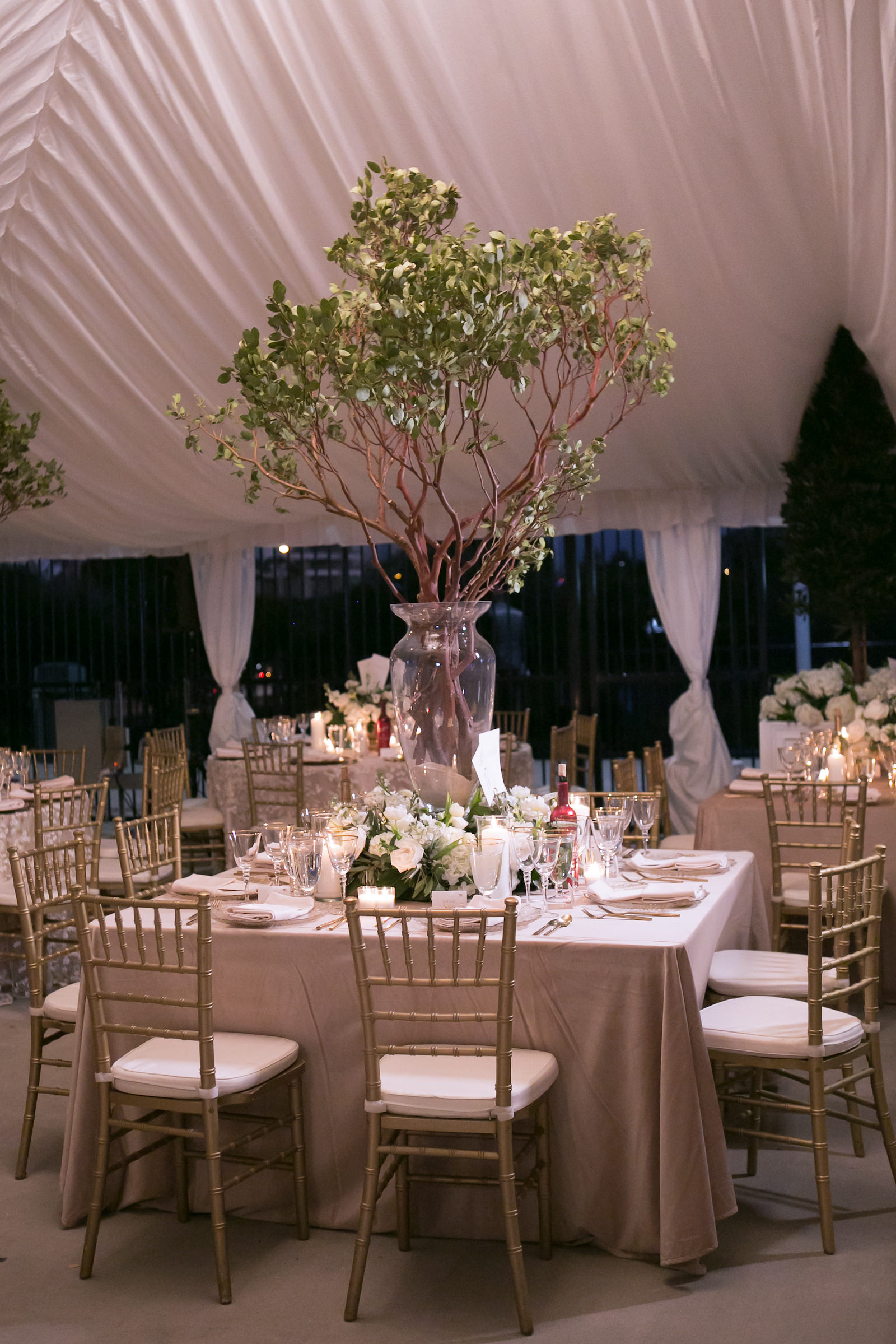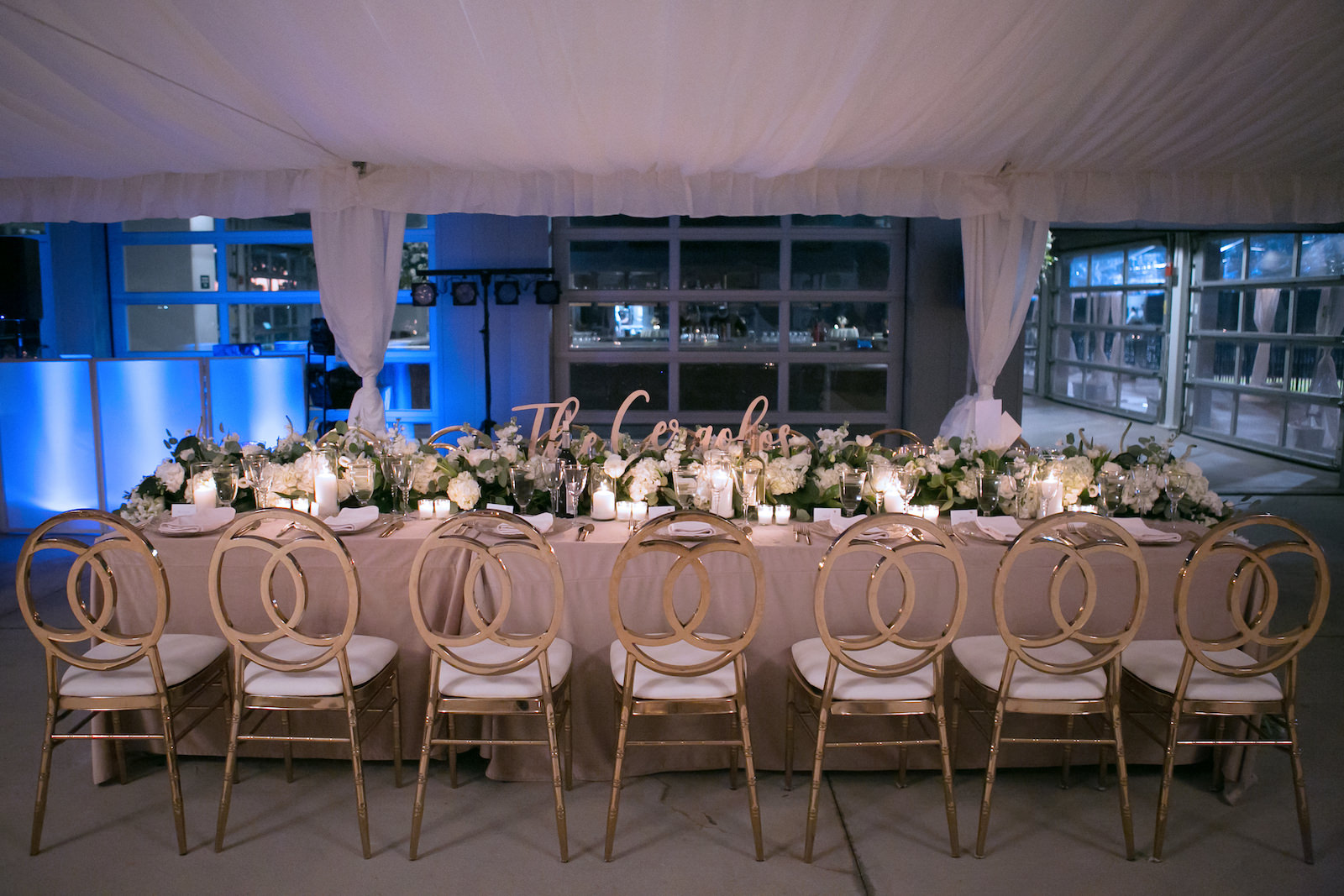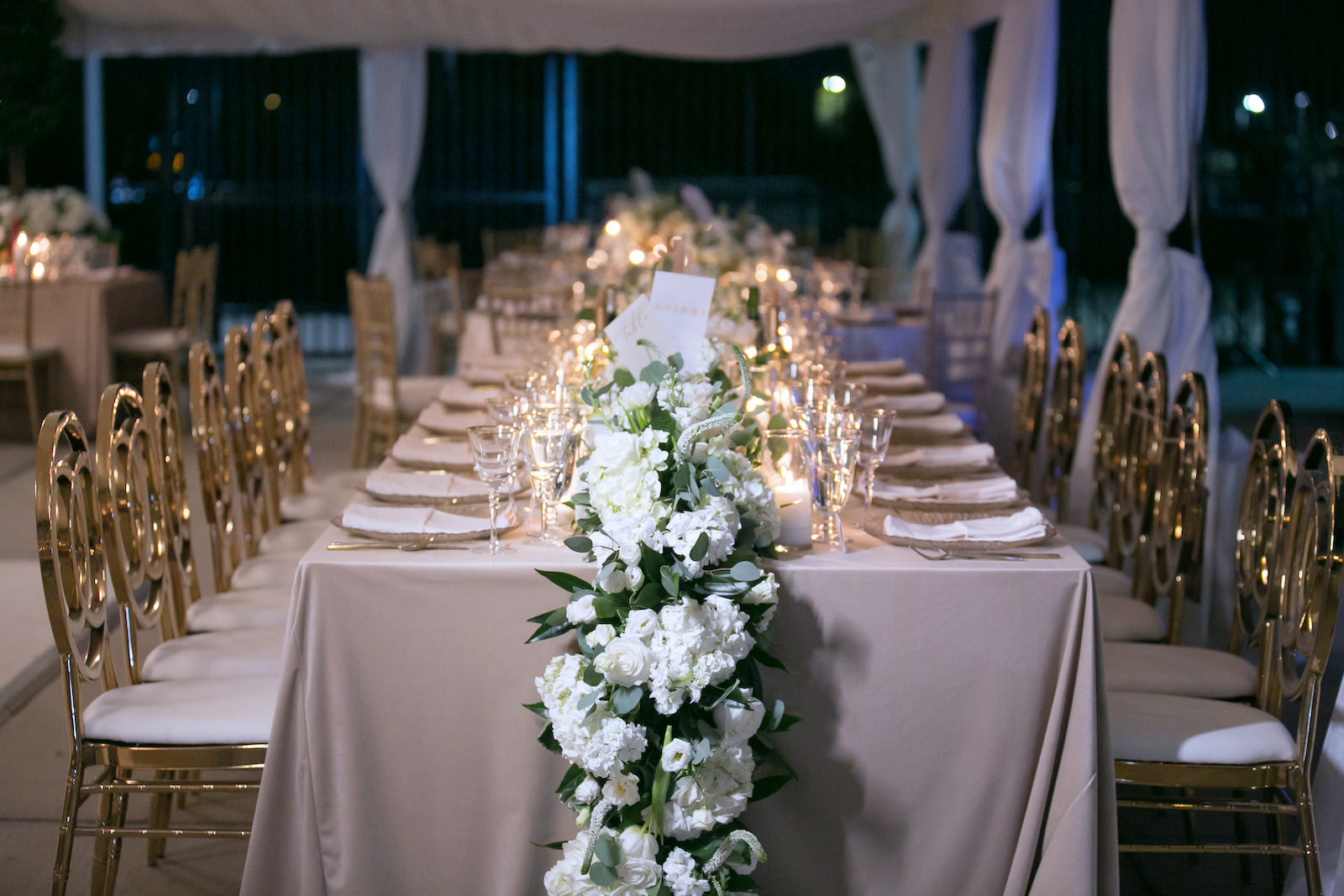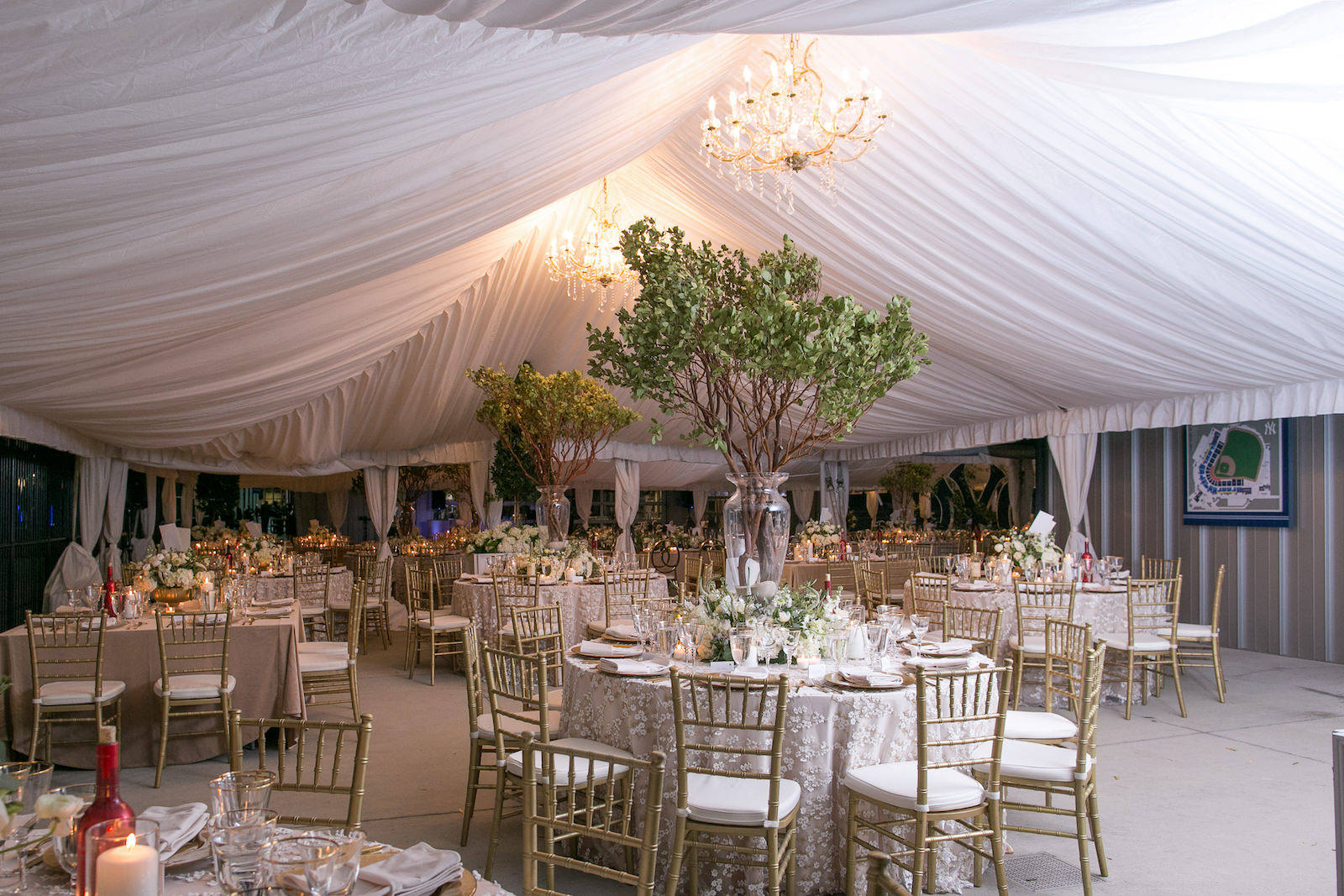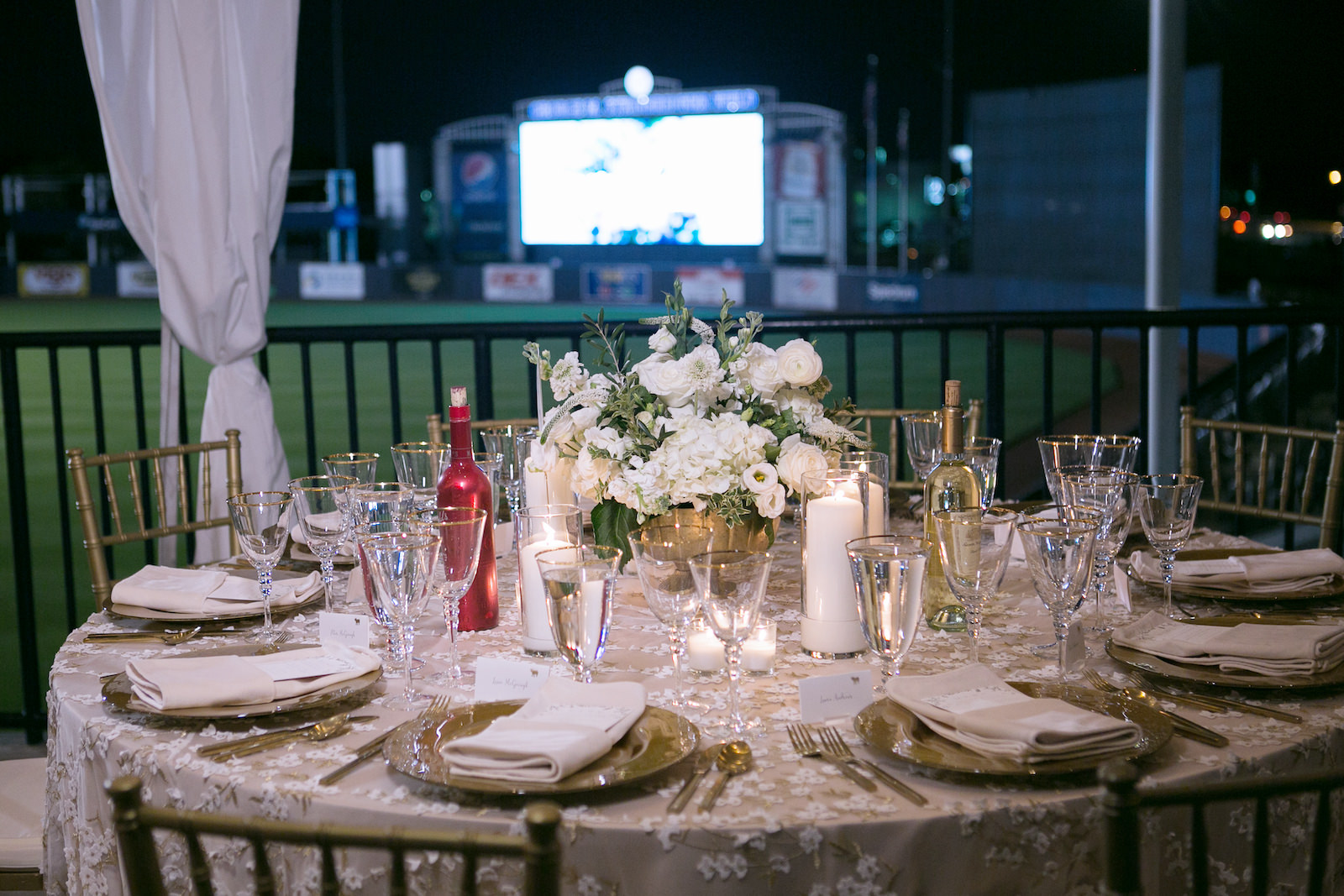 Ceremony Venue: St. Cecelia's Catholic Church
Reception Venue: Steinbrenner Field
Photographer: Carrie Wildes Photography *Preferred Marry Me Tampa Bay Wedding Pro
Videographer: Kemari Lyn Films *Preferred Marry Me Tampa Bay Wedding Pro
Florals, Event Design and Rentals: Botanica International Design Studio
Rentals: Style House Rentals & Bubble Collection
Linens: Nuage Designs
Cake: Alessi Bakeries *Preferred Marry Me Tampa Bay Wedding Pro
Hair and Makeup: Lili's Weddings
Dress: Schone Bride
DJ: Modern Era Weddings
Stationery: The Write Stuff
Quotes have been lightly edited for clarity and brevity.
*Preferred Marry Me Tampa Bay Wedding Pros are highly respected by our local wedding community and have been personally vetted by our editor.