Choosing a Tampa wedding photographer is one of the most important elements of your wedding, but can also be one of the most expensive. Having a great photographer was very important to me and this was an area I didn't want to go the cheap route. However, I didn't know how to navigate through the different levels of expertise and price points. (I was extremely lucky to find an amazing photographer before her rates increase out of my price range.)
I am THRILLED to have Tampa wedding photographer Carrie Wildes share her expertise to help Tampa brides understand what to expect for a photographer within their wedding budget. She is a Marry Me Tampa Bay favorite and has been featured on the site multiple times.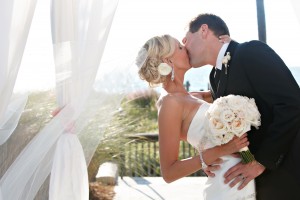 Photo courtesy of Carrie Wildes Photography
There are so many different costs that go into planning your wedding budget, and it can be very shocking to see how much things cost because most couples haven't planned a wedding before. You can find a photographer that will do everything for $500 or $10,000 so where do you even start? When you are planning your overall budget it's important to prioritize the things that are most important to you and dedicate a larger portion of your budget to those things. Almost equally as important is that you feel comfortable with your photographer because they are going to spend most of the day with you so you want personality and professionalism to be a good match for you and your guests.
I'm sure you've heard this a million times but when it's all said and done and the flowers have wilted and the night is over, what you really do have left is the photography and videography to allow you to revisit memories that you should be able to re-live forever!  Photographing a wedding is a huge responsibility. You are entrusting someone to be your set of eyes and to look for all the aspects of your day: from the emotions, to the details and colors, to the random things that Uncle Frank was doing on the dance floor. Everyone these days seems to be picking up a camera and becoming a "photographer," so how do you know what you should be paying and that the quality is going to be professional?  That's what I'm going to help you with!☺
Professional photographers have at minimum, a website, portfolio, business license, liability insurance, and a significant amount of equipment and backup equipment in case anything happens. If they are a full-time studio, they will also be priced appropriately based on their talent, clientele, and products that they use. When looking at your photography budget you need to ask yourself what things are important to you in terms of what you will have after the fact. The most important thing is to get your photographer for the appropriate amount of time that captures all the main events, from getting ready to the last event during the reception that you want to have captured.
Many of the wedding magazines tell you to make sure you get your high resolution images so that you can do what you would like with them. The truth is, you will most likely not do anything with them!  They are great to have as an archive for yourself but most people don't ever do anything with them, and they sit on your computer with nothing in print or to physically touch. Giving serious thought to including a wedding album is, I think, the most important thing that you will have after the wedding.  You album should be professionally designed and it will be the item that you have to show your kids and grandkids someday. I always tell people that when you are 65 you aren't going to sit your grandkids in front of Facebook and show them your wedding pictures! You are going to pull out your album and flip through those pages of memories and the story and re-live it all over again!  You can even ask your photographer if they offer payment plans that will allow you to spread payments over time. Here's a little guide to what you should expect with the different ranges of budgets. None is wrong or right it all depends on the number of hours you need, number of guests, bridal party, and albums:
Under $2000:
In this range, from a professional photography company, you can expect 4-5 hours of coverage most likely with one photographer and probably the high resolution images since that is pretty much a standard these days. This might be totally fine if you are having a destination wedding or smaller number of guests, as long as the time frame works. Not everyone does a huge wedding with all the frills!
$2000 – $4000:
About $3500 is the average couples spend on their wedding photography so you can expect to see 6-8 hours of coverage with one or two photographers, an engagement session so you can get to know your photographer, high resolution images and collections that start including custom designed wedding albums.  If you have more than 60 guests, two photographers is so important to be able to capture all aspects of the story.
$4000 – $6000:
This range is going to get you an engagement session, 2 photographers, 6-10 hours of coverage, and larger albums. At this price point you will see more pages included in the album and maybe even parent books or canvas prints.
$6000+:
Here you will see additional hours, more album pages, and potentially specialty products like maybe loading your iPad with all your images, slideshows etc.
We've photographed weddings where brides have spent as much on their photography with us as they spent on the whole reception because it was the most important thing to them. We've also done weddings for 2 hours with 10 people and weddings for 3 days with 600 people. The key is to figure out how important photography is to you and you definitely will get what you pay for. If it sounds too good to be true or the "best deal ever" it probably is too good to be true.  Do your research,  read reviews, ask others you trust for referrals, like your venue or wedding planner, and meet with several photographers in person if possible so you can find the best fit for you!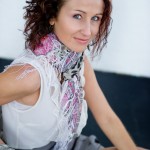 Meet Carrie. Hence the name, she is the founder and CEO. You can find her dodging traffic, leaning off ledges, and even braving the snow all to get the money shot. She didn't realize the gift she had until going on a mission trip to the Philippines and falling in love with photography. In 2007 she and her husband David, left the frozen tundra of Chicago to start a new and warmer life in Tampa, Florida. Carrie decided to get off the corporate ladder and build one her own. She has traveled to every state except Alaska and Oklahoma and every continent except Antarctica and Australia (which will be checked off soon:-). She graduated from Purdue University with a Bachelors in Industrial Engineering, is a scuba diver, doesn't eat beef, and is a social media diva. Visit her on Facebook, Twitter, Pinterest or at her website.