He likes girls who can sing. She likes guys who can drum.
After recently relocating back to Tampa, Lauren and Joe met one summer evening at MacDinton's in South Tampa through mutual friends."We had an instant connection that night. We ended up  all going back to a friend's house nearby and playing Rock Band for hours! I always joke that it was my horrible, yet enthusiastic, singing that hooked Joe. He likes to think it was his "amazing" Rock Band drum skills. Whatever is was, it worked!"
Lauren was very thorough when looking for her St. Petersburg wedding venue, but after some in-depth searching she "fell in love" with the St. Pete Hilton Carillon Park. "We wanted a hotel venue but did not want to get married inside of a ballroom. I also liked a water aspect for pictures, but did not want the beach. The Hilton has a beautiful nature preserve out back with a boardwalk that goes all the way around the lake and another that goes across, so we were able to take some great water pictures. They also have a great fountain in the front and one in the back and a beautifully lit up walkway of palm trees," the bride said.
The bride chose a "classy bling" theme. "I love classic black and white, so I had a lot of that. And I love damask, so used that. We wanted a romantic look to the reception, with candles and crystals in my centerpieces, but then we also used the purple uplights around the room and had black and white draping which made it a little more modern," Lauren said.
When it came to her St. Pete wedding decor, Lauren hired St. Petersburg wedding florist Northside Florist. "When I met with Kathy [at Northside Florist], she instantly knew what I wanted and we were able to talk back and forth about my ideas to create the best look," she said. "The flowers were amazing! They helped transform an ordinary ballroom to our perfect wedding. I was expecting great flowers from Kathy, but what we got was spectacular! I was in awe the first time I saw the ballroom all setup."
To keep the wedding guests entertained Lauren and Joe hired a wedding photo booth,The Flipbook People and St. Pete wedding DJ Delight Entertainment."We wanted our wedding to be about us but also to be a fun time for everybody, and I definitely think we accomplished that.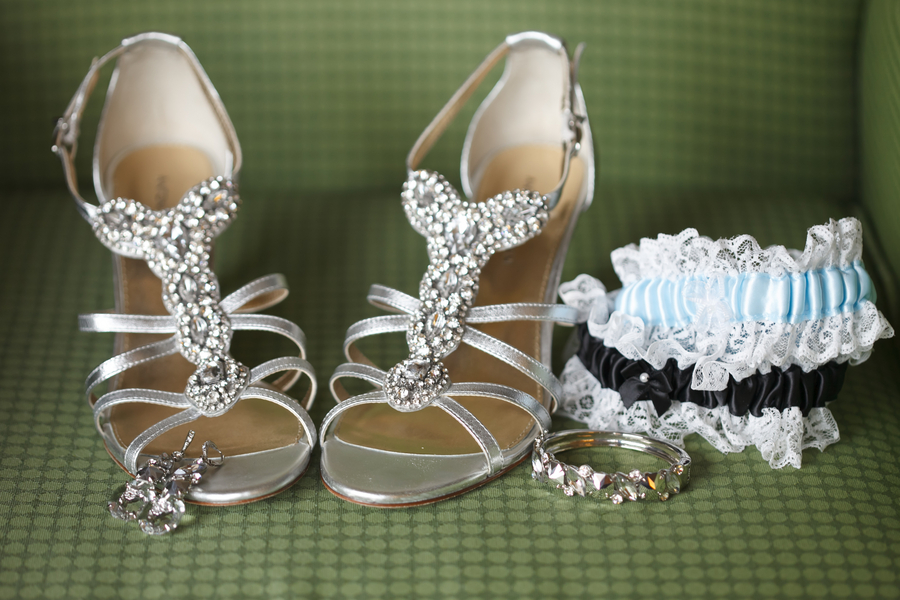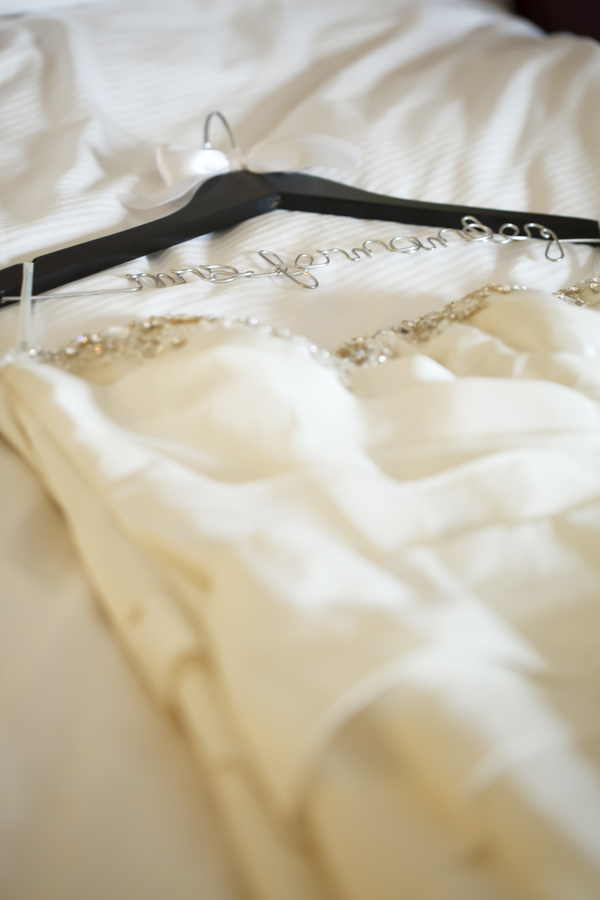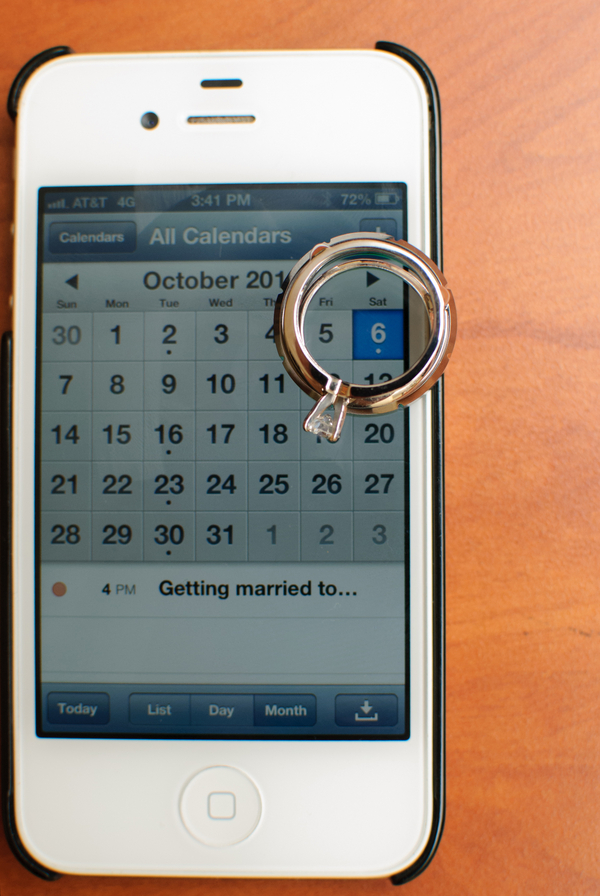 Those that know us, know we are a fun, sometimes goofy couple, and I think our personalities and love for each other was evident throughout the entire thing. It was serious when it needed to be, and fun the rest of the time. Joe and his groomsmen wore Halloween socks and we got introduced to the Fox NFL theme song. There was even a butt slap of two from our bridal party! – The Bride

















The chocolate table was out of this world! Joe loves Fat Tire beer. Maralyn made an edible solid chocolate beer bottle with a handmade Fat Tire label for him. She also made an edible picture frame using one of our engagement pictures, and handmade chocolate anemones since they were my favorite flower. In the favor boxes were truffles, one was even a white chocolate with a damask pattern on top since she knew I loved that look. – The Bride






We really liked the flipbook idea instead of the photo booth. It's more interactive and fun to watch other people make goofy flipbooks. – The Bride

Carrie Wildes Photography took amazing pictures! I'm obsessed with looking at our wedding pictures! – The Bride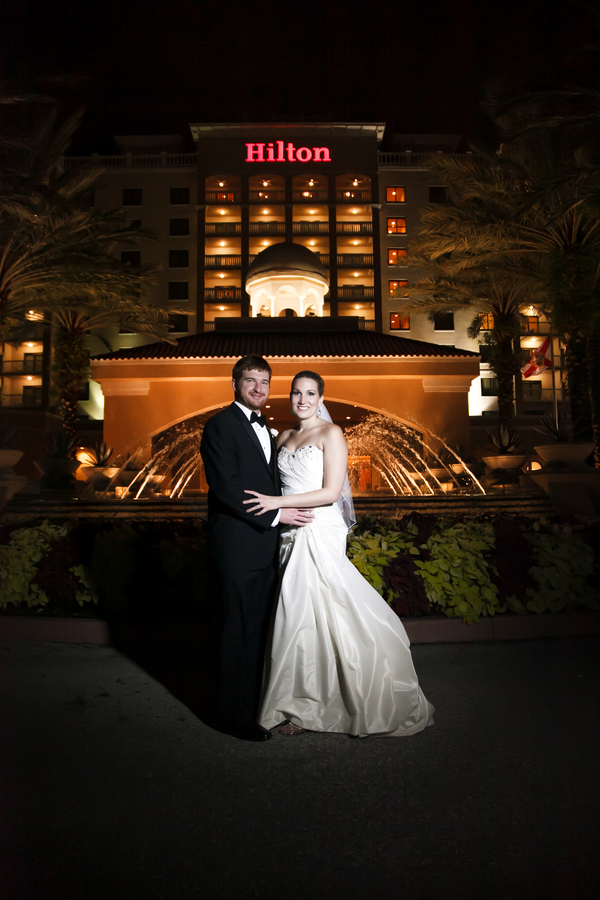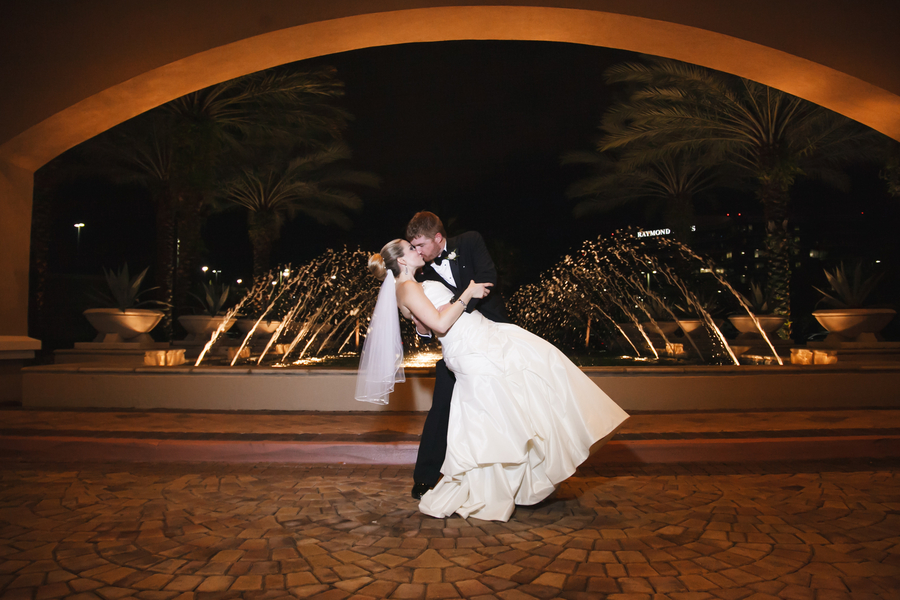 What advice do you have for other Tampa Bay brides?
Try not to get overwhelmed in the final weeks leading up to your wedding. It's hard not to because there is a lot to do, and if you're like me, you want to do it all yourself. Don't be afraid to let others help, especially your future hubby. I think they want to help more than we think or give them credit for. 
Also, just relax on the day of your wedding and have fun! I had such a great time spending that afternoon getting hair and makeup done with my closest girlfriends and moms (both current and future).
St. Petersburg Wedding Venue: St. Petersburg Hilton Carillon Park
St. Petersburg Wedding Photographer: Carrie Wildes Photography
St. Petersburg Wedding Florist: Northside Florist
St. Petersburg Wedding Videographer: Imprint Cinema
St. Petersburg Wedding Chair Rentals: Signature Event Rentals
St. Petersburg Wedding Photobooth: The Flipbook People
St. Petersburg Wedding Cake: Chantilly Cakes
St. Petersburg Wedding Dessert Table: Sweet Maralyn's Chocolates
St. Petersburg Wedding DJ: Delight Entertainment – Eladio
St. Petersburg Wedding Dress: Emelina's Bridal & Boutique – Designer – Sophia Tolli
St. Petersburg Wedding Hair & Makeup: Destiny and Light Hair & Makeup
St. Petersburg Wedding Invitations: Carlson Craft
We are proud to have Northside Florist as a Marry Me Tampa Bay sponsor!