The purpose of our Expert Advice posts is to discover the real truths to wedding planning. These aren't meant to be fluffy, feel good articles. Planning your Tampa Bay wedding can daunting, exhausting and stressful if you haven't done your homework, and I don't want to sugarcoat that reality. But luckily for you, Marry Me Tampa Bay is here to do just that: help you make educated decisions about your wedding!
I can't tell you how many times I've read a wedding planning advice article only to have been told generic, non-helpful information. To really understand the ins and outs of wedding planning, reading the "butterflies and rainbows" article just won't do.
If you're looking for raw, honest wedding planning advice, then I hope you'll be enlightened throughout this post. I've enlisted the help of our preferred wedding vendors, who are true experts in the Tampa Bay wedding scene, to share what they feel brides really need to know to make educated decisions. Please read their thoughts with the understanding that they truly want to help you have the best wedding planning experience possible!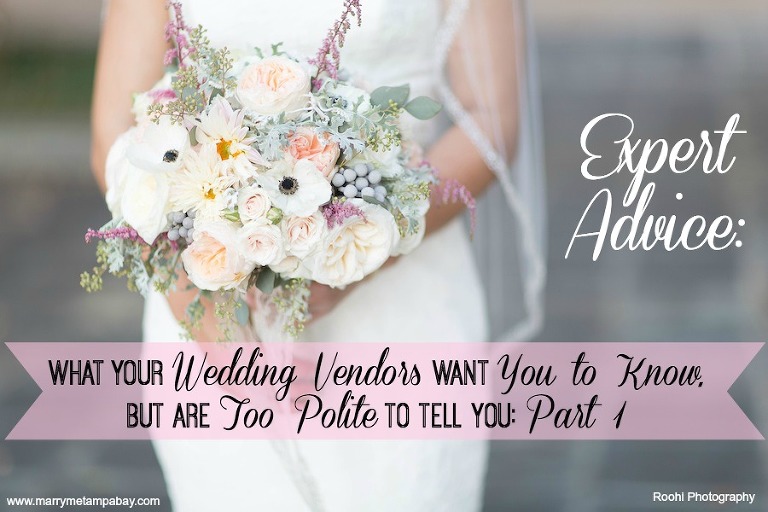 What You Really Need to Understand about Pricing:
Brides need to be realistic in their expectations. While vendors understand everyone has a budget, brides need to understand there is a cost associated with being a professional (and getting a professional to do the work) including insurance, certifications and networking groups. You cannot expect exceptional work for a sub-par budget.
When someone calls and asks, "How much is it to photograph my wedding?" that is such a loaded question and honestly impossible to answer without more specific information. We've done weddings with two people for 1-hour and weddings with 800 people over three days of time, so it varies greatly! What is the date, location, time frames, how many guests, are you doing a first look, is there an exit at the end? There really needs to be at least a conversation about vision and expectations because photography is so important! -Carrie Wildes, owner of Carrie Wildes Photography
Give me your budget range upfront! That way I can propose appropriate flowers and designs to fit your budget. I find that the vision is often above our bride's budget, but if I know what they target to spend, I can propose ideas to make modifications that can bring down the cost without sacrificing the design. -Andrea Layne, owner of Andrea Layne Floral Design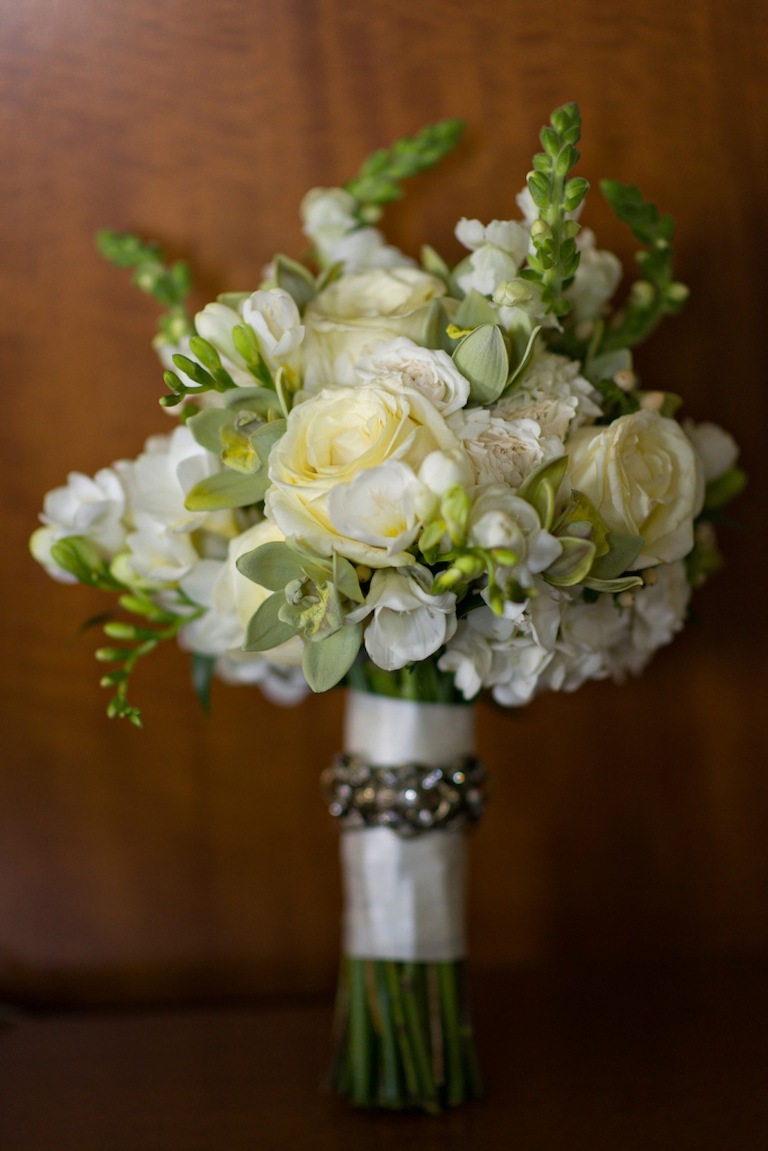 Photo: Aaron Bornfleth Studios | Wedding Bouquet: Andrea Layne Floral Design
Many couples feel like they shouldn't answer that question when they are asked by a wedding vendor, particularly with the venue and catering. It's a big expense to a wedding and while that expense may be large enough to equate to buying a car, the sales process is very different. I can personally guarantee from my 10+ years of selling weddings, that a couple who discloses their honest budget to me, then gives me a general idea of what they would like to be included in that budget, will get a much better deal than a couple who has me just take a stab in the dark and come up with a proposal with no financial guideline. We want you to be happy with the service we provide, to feel like you are getting your monies worth and to recommend us to people after your wedding. We have no reason to try and take couples' money and give them as little as possible. If you treat your wedding vendors as partners for your weddings and give them your respect and trust, I believe you will not only have a better experience during your planning, but your vendors will go above and beyond to be sure you have the wedding of your dreams. -Jason Carroll, Director of Sales & Events at the Florida Aquarium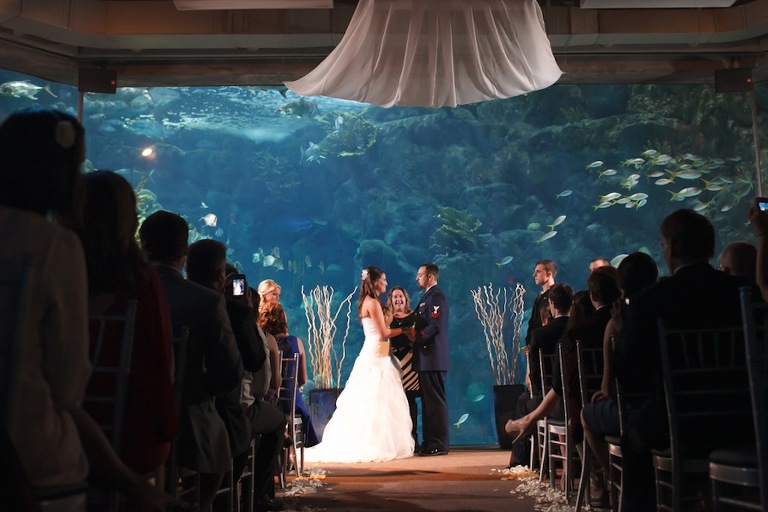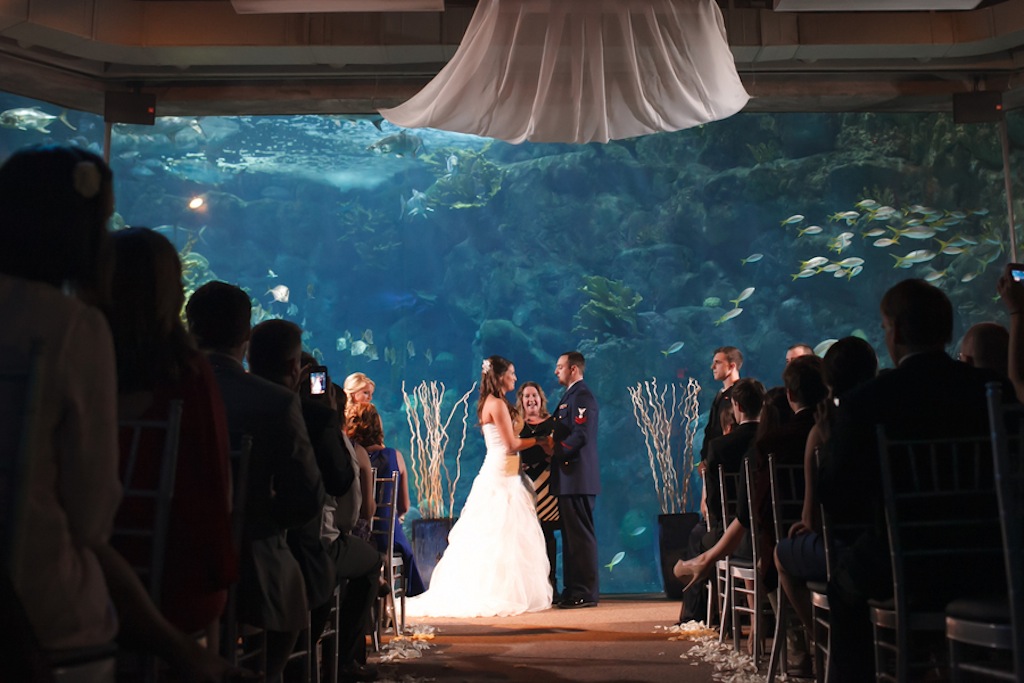 Photo: Carrie Wildes Photography | Venue: Florida Aquarium
When I get a generic inquiry that simply states, "Hi, I'd like to know if you are available for my date and what your prices are," and that's it, I get frustrated. It is impossible to know if this bride values my work at all. Is she in love with the images she sees on my website, does she envision herself in these images and want to feel exactly the same way in her photos? Or is she sending this same question out to 10 other photographers and shopping based on price alone? Don't you want to make a connection with your photographer? Shouldn't you care about the experience that will be provided to you, because if you don't, then chances are you won't be happy with anyone you choose in the end. Just as there is a wide range in prices that you can pay for a photographer, there are just as many different types of experiences you can receive. Price does NOT necessarily tell you that you will have a great experience or a poor one. However, chances are a low price will almost guarantee a poor experience every time. -Marc Edwards, owner of Marc Edwards Photography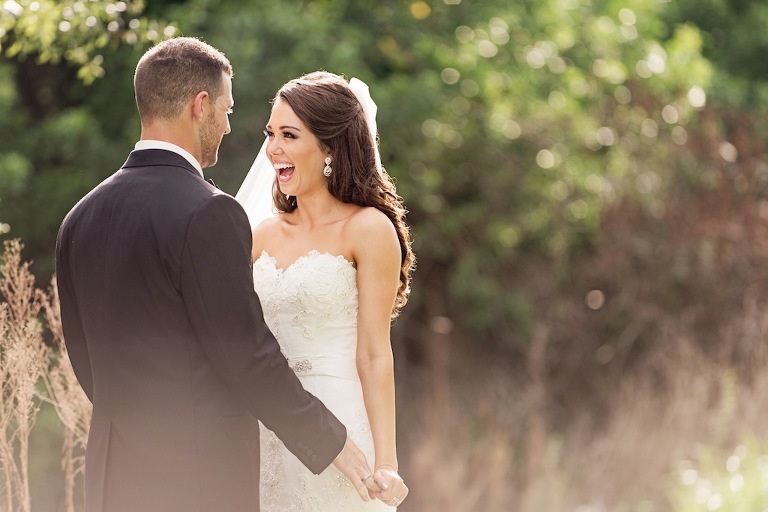 Photo: Marc Edwards Photography
What to Remember While Inquiring:
Getting a wedding inquiry is always exciting! To know that I could be a part of someone's day really makes doing what I do worth it. But I get a little saddened when I exchange emails with a potential bride and then never hear back. I put time and effort in creating proposals or answering questions, but may never hear back from them. I would love if I could just get a response, whether they need more time or are unable to book. That way I'm not bombarding a potential client with emails and follow ups (if they don't plan on booking). -Rana Tierney, owner of Roohi Photography
We can take more time and customize your experience of your initial visit, if you make an appointment. Walk-ins are welcome, but understand that we are dropping what we are doing and changing gears, so the experience will be different. Remember that wedding professionals have lives outside of the wedding industry. Respect when we make after hours appointment. Be on time, and show up. If you are detained or need to cancel, please give as much notice as possible. -Jessica Bressmer, Senior Catering Sales Executive at the Tampa Airport Marriott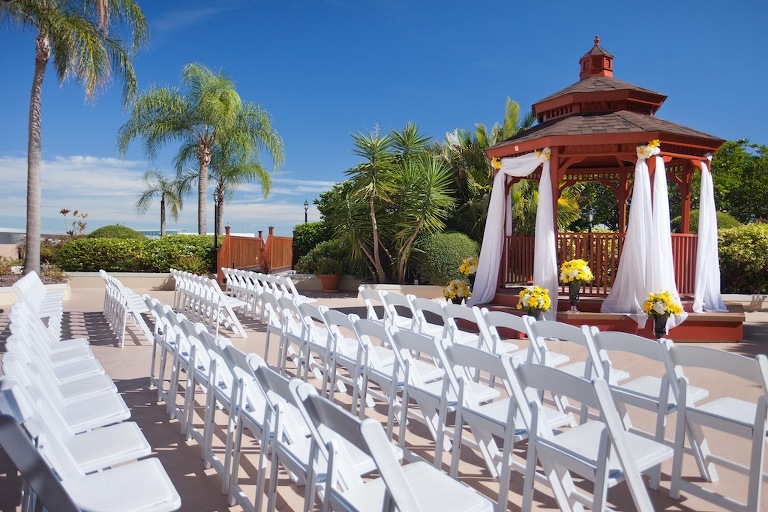 Venue: Tampa Airport Marriott
Going…Going…Gone!
For hair and makeup look at booking these services further in advance. It maybe be worth looking in to hair and makeup at least 3-6 months from your date to ensure availability. Often times hair and makeup becomes an afterthought and can really get you in a bind if the artist you want is not available. -Stephanie Moore, owner of Moore Makeup Artistry
Don't wait too long to secure your date. If you have your date picked out and it's available at your venue of choice ~ Get it secured! Wendy Odom, Yacht StarShip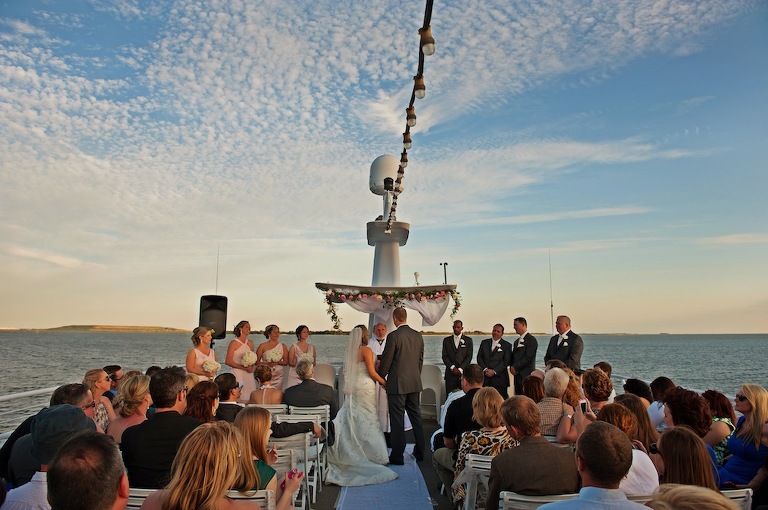 Photo: | Venue: Yacht StarShip
Plan Smarter:
The biggest piece of advice is: Hire a wedding coordinator or at least a day of coordinator! I have seen so many receptions where no one was in charge and the couple were cutting the cake and throwing the bouquet and garter in the last 15 minutes before they are supposed to be out of the venue, because no one had a timeline. -Pam Dawson, Marketing and Sales Director at Beso del Sol Resort
Having a lot of people at your planning meetings can often lead to too many opinions and the bride not getting what she actually wants.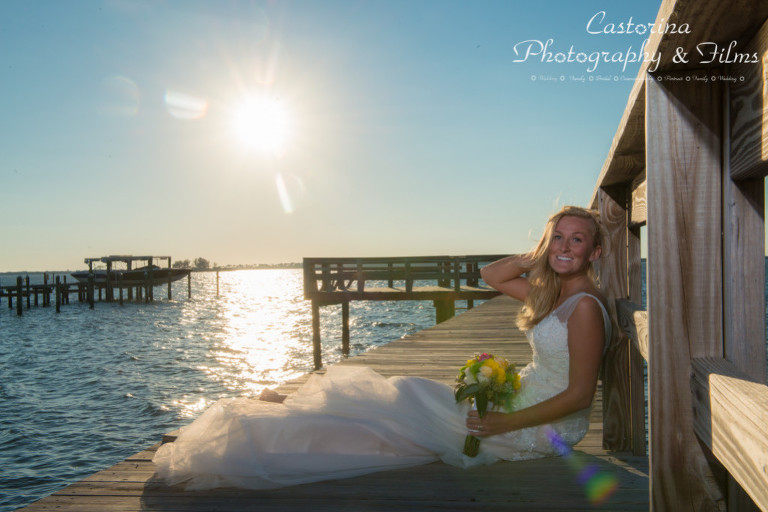 Photo: Marilyn Castorina Photography | Venue: Beso del Sol Resort
Know how to set a flower budget. Mom and Dad got married 30 years ago. What they spent was not what you are going to spend today. They had 20 tables, 8 bridesmaids and so on and got away with 1000 dollars. The cost of a gallon of gas was 93 cents in 1985. Prices have gone up quite a bit. Flowers come from all over the world and transporting them to your local florist is part of the expense of the flowers. The same wedding 30 years ago done today may set you back $3,000-$4,000 dollars even using the same flowers. Always remember simple does not mean cheap. -Scott Darhower, owner of Apple Blossoms Floral Design
Follow your gut. You truly know what is right for your BIG day, no one else. After all this for you and your other half. -Amy Winkleman, Event Coordinator at The Bay Club at Westshore Yacht Club
How to Drive Your Wedding Vendors Crazy:
There is no such thing as a "Day of" Coordinator! You cannot just show up the day of and expect anybody to know what to do and make judgement calls on your behalf. The correct Term is "Month of" Coordinator. We need a month of getting your details in order and getting to know your vision in order to be able to carry it out the way you envisioned it in your head. -Tammy Waterman, owner of Special Moments
Don't ask me to replicate! Pinterest, Instagram and Google Images are the perfect places to find inspiration and gather ideas. But trust your floral designer to take those inspirations to make your own unique design. For example, you can merge things you like about a few different pictures into a bouquet that is all of your own. -Andrea Layne, owner of Andrea Layne Floral Design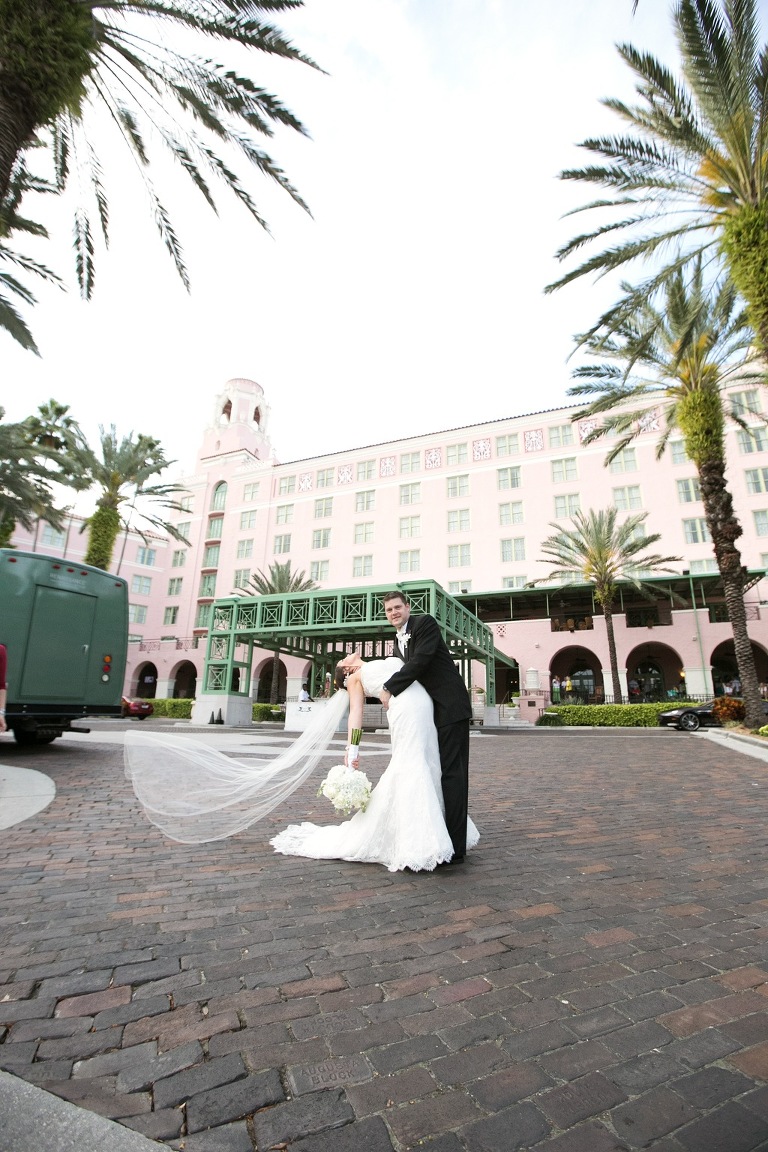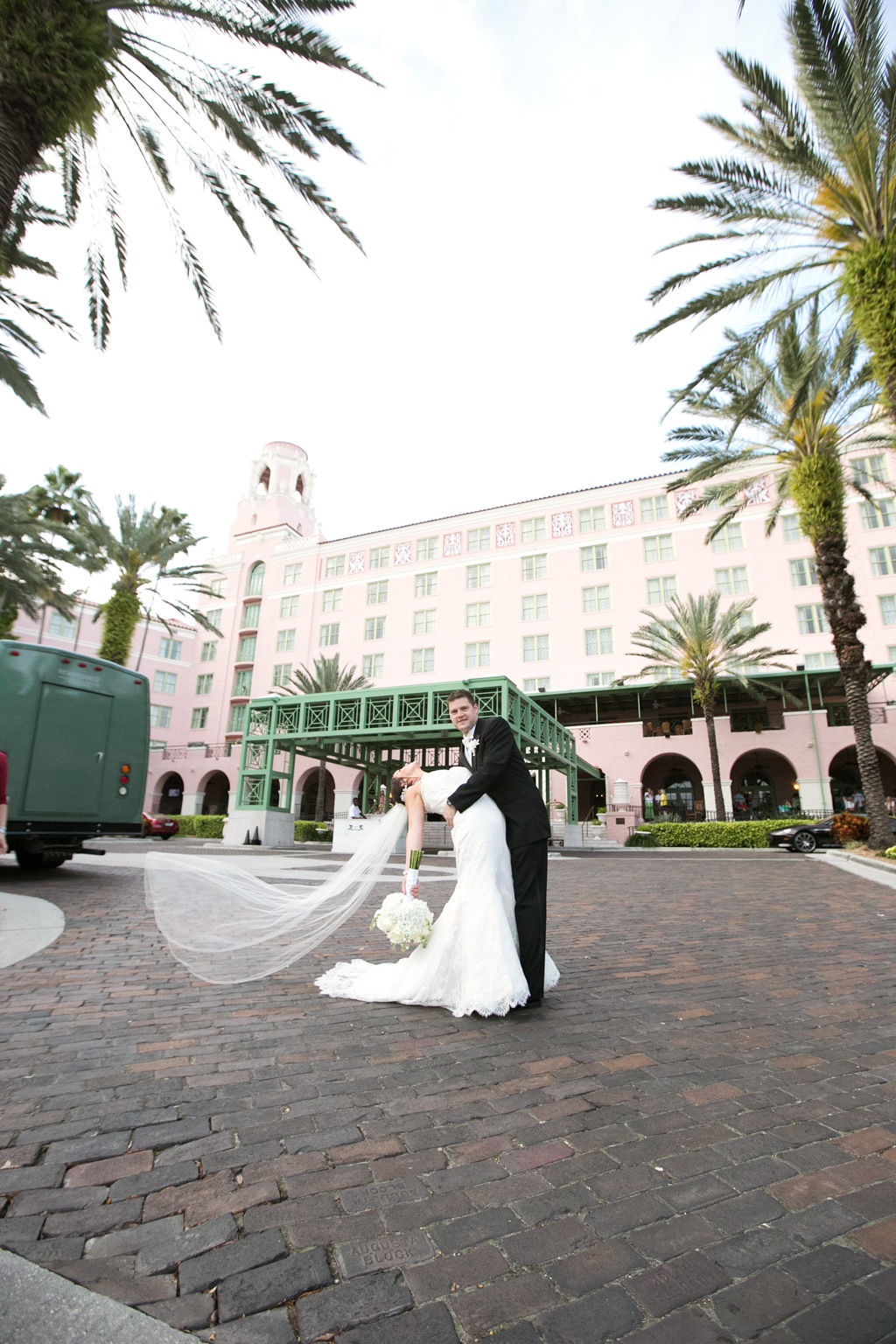 Photo: Lisa Otto Photography
Just settling. That is probably the biggest thing I hear from couples when asking what their biggest regret is when it comes to their wedding day is settling on a photographer because of budget. There are many photographers and many different price points and when a couple has a certain budget but really wants a certain photographer that is a tad out of their budget, they don't think about the end result and just the money at that point of booking. Some photographers will do payment plans, work with you on your collection and more so don't be afraid to ask. -Lisa Otto, owner of Lisa Otto Photography