Elite Events Catering specializes in full-service event design while working with clients to develop unique, custom menus and beverage packages. Our greatest joy comes from seeing our client's vision come to life and helping to make lasting memories.
---
---
What Inspired Us to Start Our Business is:
I started my own business after spending more than 10 years working for other professionals in the catering industry and simply knew this is what I wanted to focus my creativity on moving forward. Simply put, I just love catering and creating special events and lasting memories. To me, it doesn't get much more rewarding than that.
---
Our Personality Is:
Having been raised in a big family in a very small town in Minnesota, my personality is pretty down-to-earth. I have had the fortunate opportunity to travel around many parts of the world and lived in Europe for a while, so that has had quite an impact on me in terms of developing broad respect for different cultures, styles, traditions, and cuisines. I simply love to combine all of these experiences and inspirations when working with clients to create something really unique and personalized.
---
We Love Being a Part of the Wedding Industry Because:
Well, I think it is safe to say that this is a very happy and important day in anyone's life. By being a wedding professional, I get the opportunity to work with enthusiastic clients and other vendors who are all very excited to make this experience the best possible. We are not really in the business of just weddings, but real lives and making memories.
---
What Makes Our Business Stand Out From Other Vendors Is:
We have a talented team of chefs with different culinary backgrounds who each have their own style. When working together on creative menus we simply have so much fun collaborating together and I believe this is what makes our food most unique. Most importantly our attention to detail is what makes us stand out. We create most of our recipes in-house and focus on creating dishes that are made from scratch while sourcing the best products we can find, with an emphasis on trying to use as many local and sustainable products as we can. I believe if we make it a priority to use the best ingredients and put love into our food that our clients taste the difference!
---
One Thing Most Couples Would Be Surprised to Know About Us Is:
I've had the amazing opportunity to travel around the world, try all sorts of amazing foods, work with talented professionals but at the end of the day, I think most couples are often surprised to find out that I am really just a small-town girl at heart.
One of Our Non-Wedding Passions Is:
To me everything can be related to weddings in some way but if I had to choose a passion that is non-food/catering related I would go with music. Here it is again! I grew up signing in choirs and playing in bands and have always been passionate about music. From the moment I wake to the end of the day I always have music around me which I find inspiring for whatever mood I'm in and whatever creative outlet I'm looking to explore.
---
Our Pricing:
As each wedding celebration is unique, so is our pricing. Our menus typically start at $40.00 per person. We have ever-evolving menus with many upgrade options to choose from. For example, if you wish to add a chef-attended carving station, a caviar bar, or perhaps a live sushi rolling station we have you covered. Perhaps you would like us to bring onboard one of our professional sommeliers or mixologists to add that extra flair to your wedding. We can work with you to offer a multitude of exciting options that work with your specific budget.
---
Our Associations/Awards:
South Tampa Chamber of Commerce; Winners: Taste of South Tampa (Best of VIP) 2017; Marry Me Tampa Bay; Working Women of Tampa Bay
---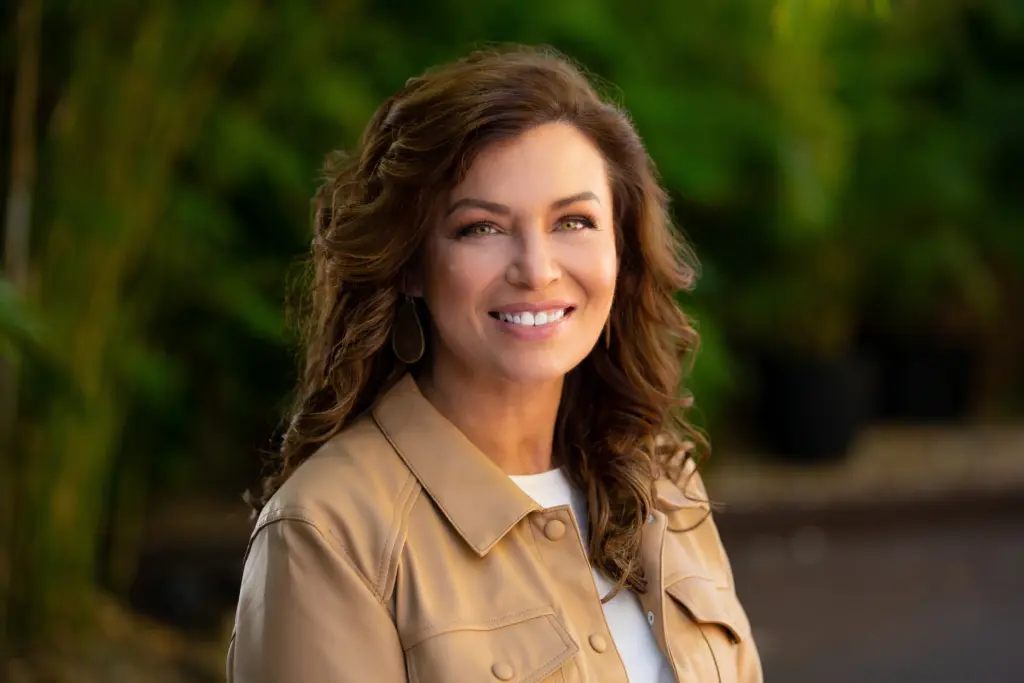 Meet Melissa
I grew up as the oldest sibling of six children in a very small town in Minnesota. Our mom was a homemaker and our dad was a long-haul truck driver. Sound like the beginning of a country song? Well, my early life was pretty much that… like a country song! I ended up graduating from a private liberal arts college with political science and German double major, with the thoughts of going into international law but realized that my calling had always been in the food business so I focused on that instead. I studied abroad and traveled across Europe and visited several other continents, always fascinated by the local cuisine and culture. In 2000 I moved to Tampa as part of a new adventure, where I fell in love with the area, started a business, got married, and am continuing to love every minute of this exciting journey!
Elite Events Catering Reviews from Marry Me Tampa Bay Couples:
Marry Me Tampa Bay curates the below reviews from real couples whom we've personally interviewed. As Tampa Bay's most trusted wedding planning resource, these reviews are 100% accurate and aren't created by fake accounts.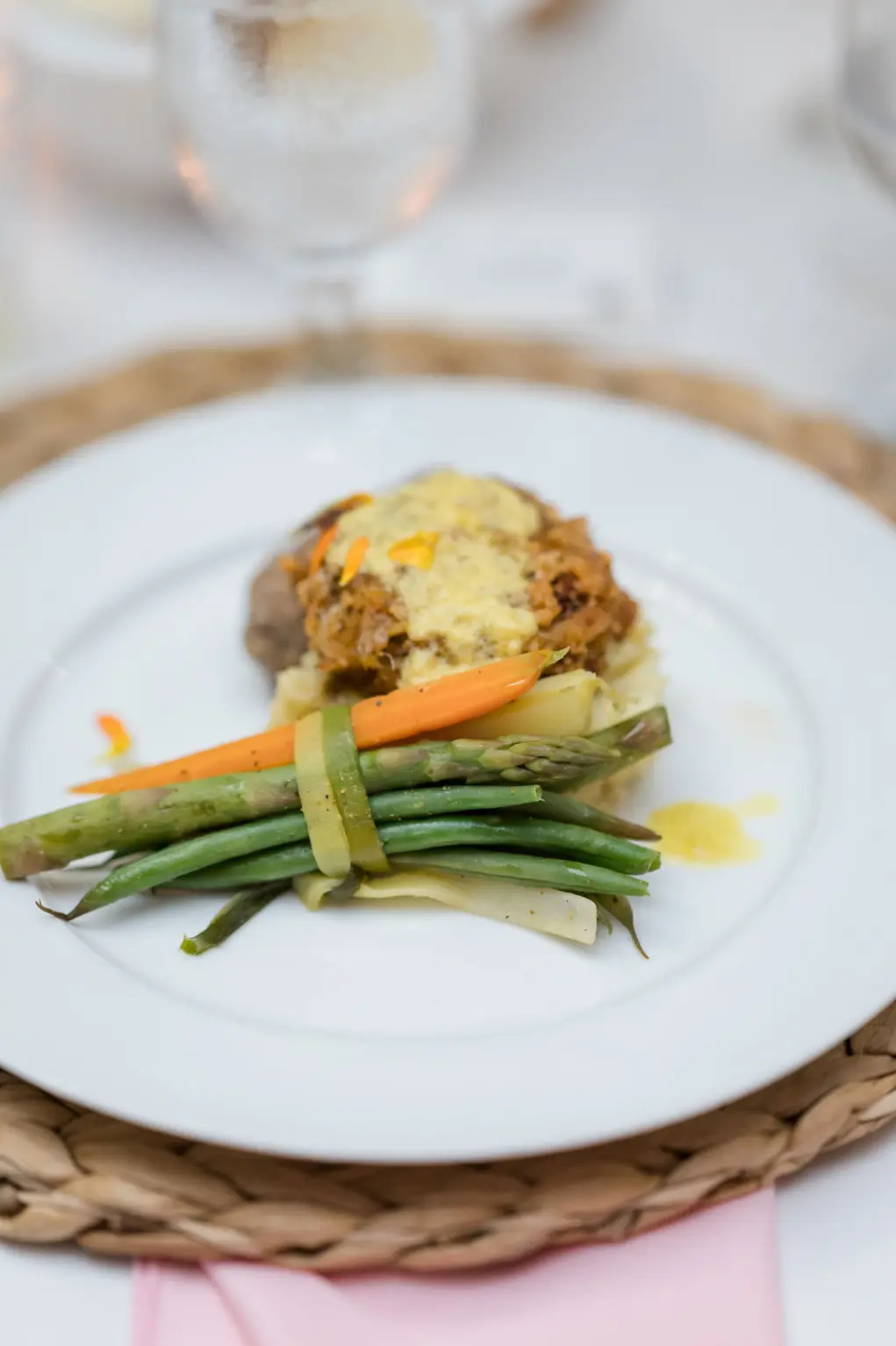 We are both foodies so we knew we wanted a lot of yummy food with Florida and Caribbean flare and a steakhouse menu vibe. We struggled to decide between buffet and plated, but ultimately decided on plated to have some planned sit-down time. We had shrimp cocktails and Cuban-style pork appetizers passed, along with a beautiful cheese and charcuterie display with all the accouterments anyone's heart could desire. We love the wedge salad from Ulele so our caterer replicated that. For the main dinner, we gave our guests a choice of mahi or filet and even a filet Oscar-style upgrade option. We love the Florida Keys so for dessert we had key lime pie shooters. We also had mini ice cream cones because that's basically a must-have on a warm Florida night.
We looked for reasonable pricing, the ability to completely customize our menu, and all-inclusive services such as bar service and linens, plates, cutlery rentals, etc. Elite Events Catering was amazing, and I highly recommend them! It is a husband and wife and woman-owned business. We had an initial tasting and the food was so good. They were very communicative throughout the whole process and were always very accommodating with our change requests to the menu, including some last-minute additions. Alex was adamant about having a Ulele-inspired wedge salad so the owner Melissa even went to Ulele and tried the salad to get her inspiration. She and her husband were such a joy to work with. They delivered everything we discussed!
-Katie and Alex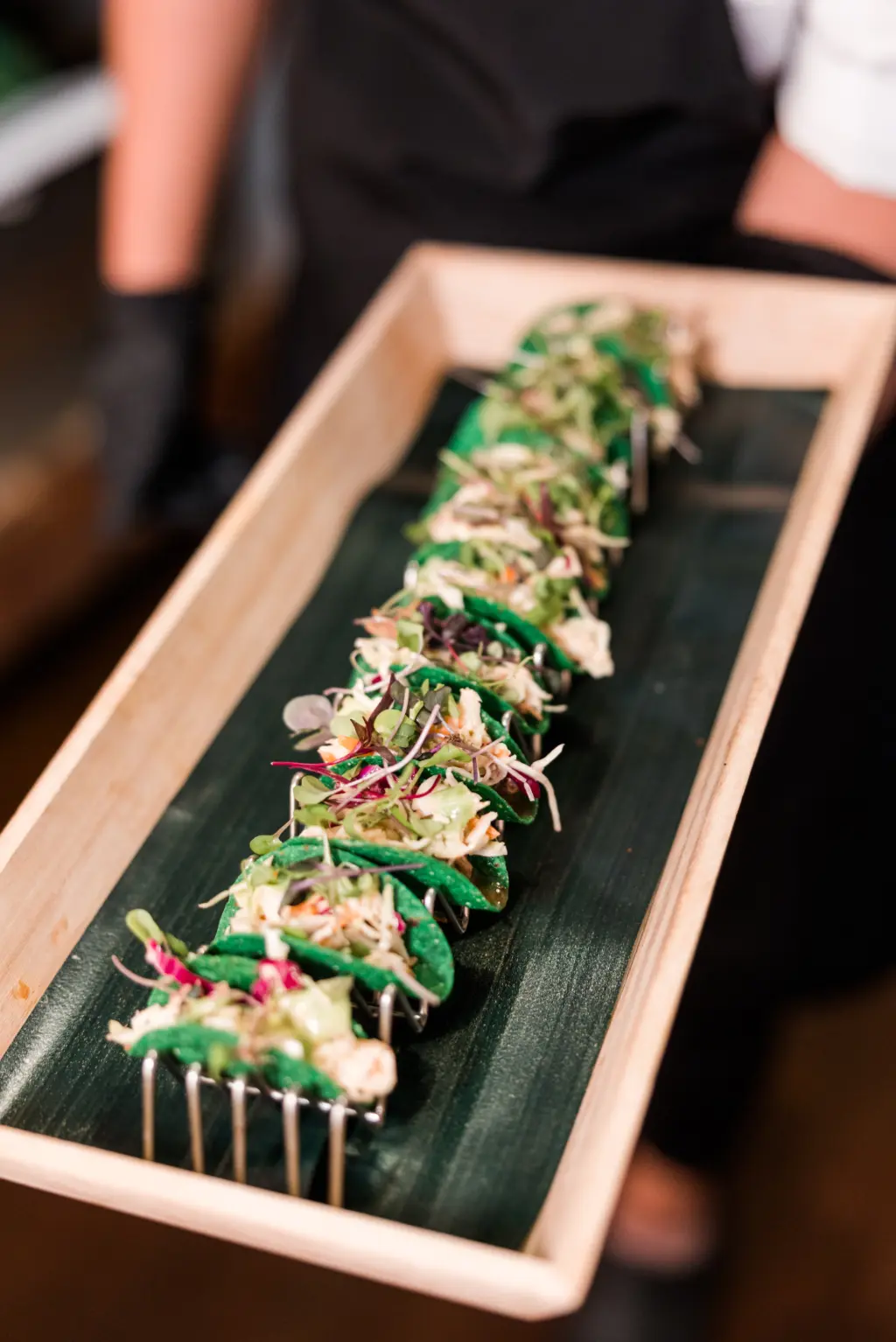 We looked for a caterer who could create a menu that reflected our culture. My mother is Colombian, my dad is Jamaican/Chinese, and the groom is Italian/Venezuelan, so this was no easy task.
Elite Events Catering was recommended by our good friends, whose wedding we had attended prior. We loved all the food we tasted at their wedding, and they were at the top of our list of most wanted vendors while planning our own wedding. Our wedding menu inspiration was to incorporate as much of our culture as we could into the food. Some of the food highlights were the mini Jamaican jerk tacos and the late-night tequeños! Elite also amazed us with how delicious all of the food came out. They perfectly drafted up menus based on our cultures, prepared all the food amazingly, and had great bar servers that made such delicious signature cocktails.
-Jade and Francisco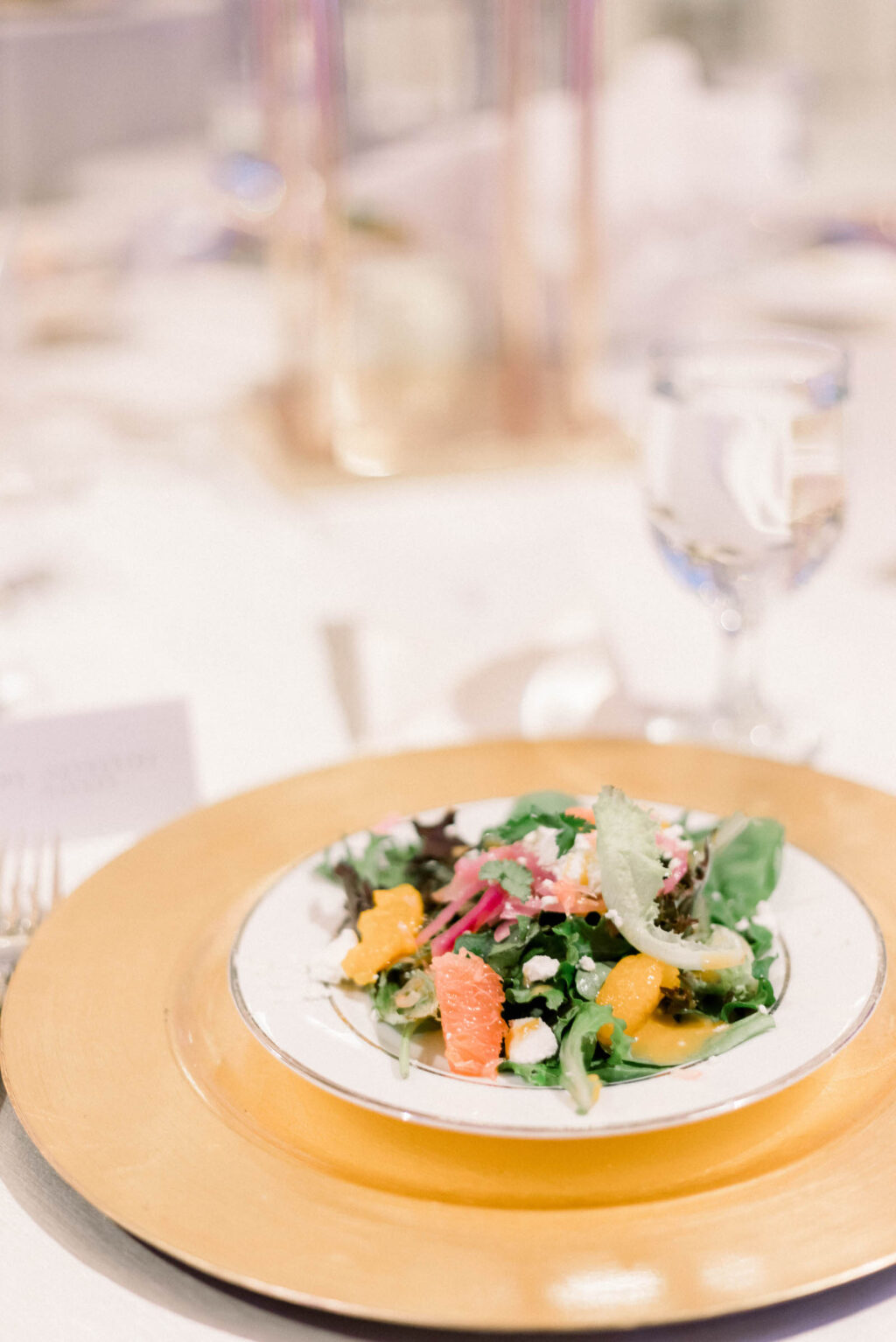 We are both big foodies, so we wanted to ensure our caterer could not only meet our expectations but exceed our goals! It was important that our caterer could capture Caribbean flavors and provide our guests with a meal that embodied a home-cooked family meal full of flavor and heat.
Elite Events Catering captured our admiration and attention from our first interaction. Their attention to detail, customer service, and professionalism made our experience with them truly extraordinary. After our tasting, there were a few things we wanted to change before the wedding day. Melissa and her team made it possible for us to have a second tasting of our final menu, this was so special to us. Our menu highlighted Caribbean flavors with food such as crab empanadas, maduros (fried plantains), coconut rice, and jerk chicken thighs.
-Shanaika and Javen
---
---
As Seen on Marry Me Tampa Bay