Dade City – Located just north of Tampa, in the quaint little town of Dade City sits Covington Farm on 75 acres of rolling hills, pristine pastures, and 2 lakes. Guests are instantly transported to the feeling of the North Georgia Mountains, just minutes from local lodging, area VRBO's and Airbnb locations.
The elegant, chic barn venue offers a touch of rustic within a turnkey, magical wedding venue. Photo opportunities are endless as guests explore the paver-lined ceremony site, panoramic views across the lake, and the gorgeous moss-filled canopies hanging from the Florida Oak trees.
The venue is fully air-conditioned and heated and features Chandeliers, Farm Tables, Cross Back Chairs, Bistro Lights, in addition to other gorgeous decor housed on-site.
---
---
The Ceremony:
Located just north of Tampa Bay, this family-owned, working horse farm and venue features multiple outdoor wedding ceremony sites boasting views of the lake or underneath the towering oak trees.
Vintage White Doors with Crystal Doorknobs, open to a paver-lined aisle leading to a wooden arbor. Mahogany, padded seats are set out for guests, while the entire space is shaded under ancient, moss-hung oak trees, with the lake and sunset in the background. A choice of several arbors included.
You also have the option of hosting your ceremony at one of the local churches on the brick streets of Church Avenue or at the photogenic St. Leo Abby.
---
The Reception:
Up to 275 guests can enjoy the bistro light and chandelier-filled iconic white barn venue which seats up to 275 guests and offers air-conditioning and heat.
The entry foyer is always decorated for Guests Photos, couples can customize their decor, which is included in the packages. The gift table and sign-in table are included. Bar lit by bistro lights is provided. Elegant, chic space with beautiful handmade farm tables. We provide Cross Back Charis, Louis Charis, or Gold Chavari Chairs. Center Aisle is lit by a Grand Crystal Chandelier, and 8 vintage, chic chandeliers. Sides are lit by Bistro, Market Lights. Amazing Catering Kitchen and Bathrooms. Dance Floor is enormous! Bathrooms are elegant and handicap-accessibl
Maximum Capacity: 275
Access to the Bridal Suite begins at 7:30am, Events must end 10:30pm
---
Meet the Sales Manager
Entire life and a Wedding Coordinator on the side for 18 years. Coordinated Weddings at the Don Cesar, The Vinoy, Carrollwood Country Club, Palma Ceia Golf and Country Club. Avila Golf and Country Club, and various other smaller Venues. I opened Covington Farm in 2017. I looked at over 35 Venues from Sarasota to Ocala with my nephew and his fiance. He wanted a Church Wedding, she wanted an elegant, chic Barn Venue. We could not find anything elegant, chic, and airconditioned. I was building a horse barn at the time for our Thoroughbred racehorse to birth, and raise her offspring, house them, as well as hay, and host potential buyers. When we were unable to find anything suitable for my nephew and his fiance', I decided to add on to the Barn and make it over the top amazing. Couples began to book immediately. I am an animal lover, I have a Morkie named Scruffy, so I encourage couples to have their furbabies in their Save the Date photos, and even at the Wedding! I have horses, mini horses, a donkey, and 3 Baby Doll Sheep, all, including Scruffy are rescues. am also a plant, flower, and nature lover. I have certified butterfly gardens where we have host plants for the butterflies to lay their eggs, nectar flowers for them to feed, and sites for them to hatch. I am also an Apiarist, also known as a Beekeeper. I have beehives, we maintain, provide flowers for the colonies, and harvest fresh, non-pasteurized honey.
Covington Farm Reviews from Marry Me Tampa Bay Couples:
Marry Me Tampa Bay curates the below reviews from real couples whom we've personally interviewed. As Tampa Bay's most trusted wedding planning resource, these reviews are 100% accurate and aren't created by fake accounts.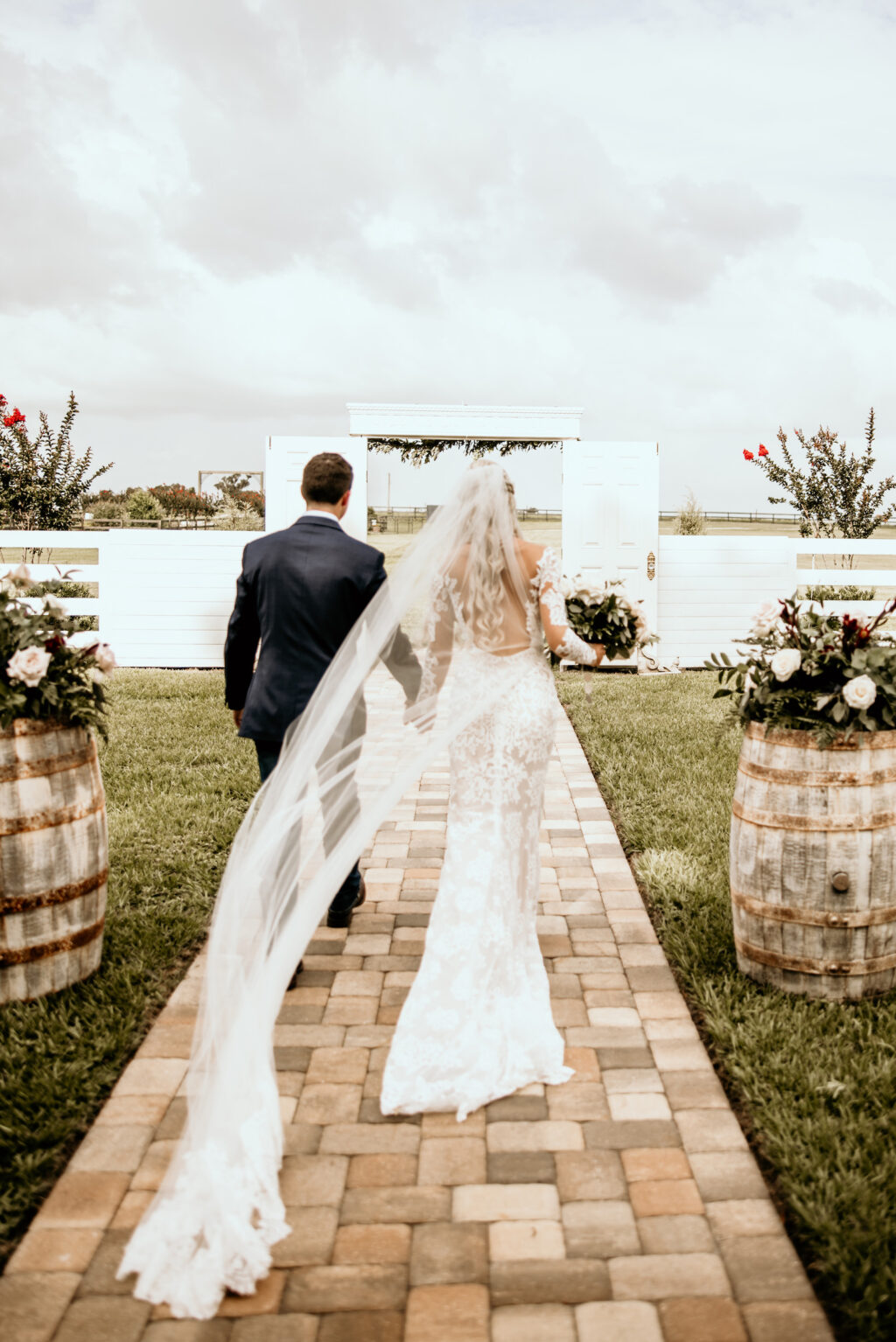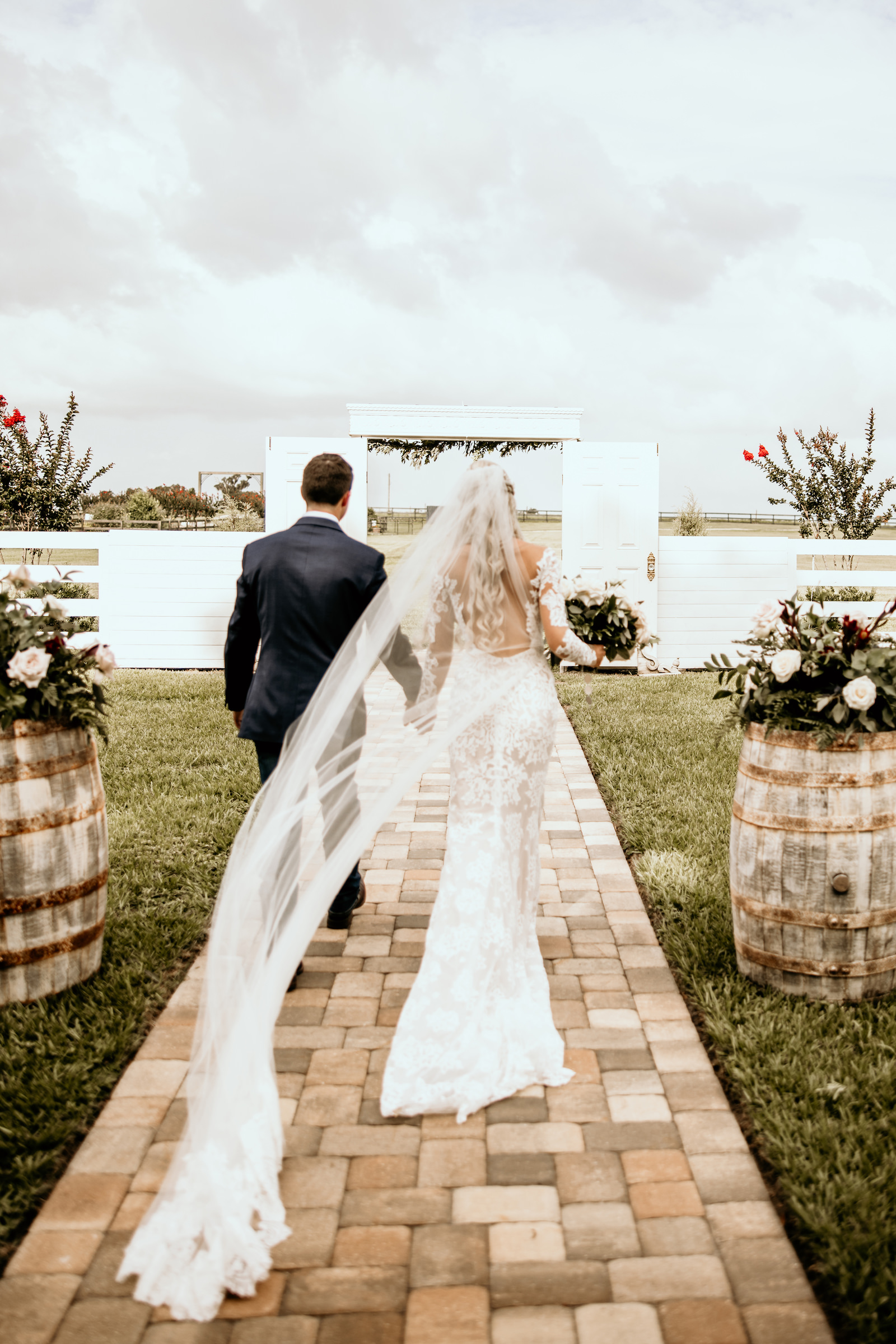 We chose Covington Farm because as soon as we stepped foot onto the property we were blown away! Everything is so beautiful and every little detail you could think of is in the venue! Jacob and I could see us getting married there and didn't have to think twice about it! The service at the venue was amazing; Barbara and her team made sure everything went smoothly and nothing was forgotten. 
-Alexandra and Jacob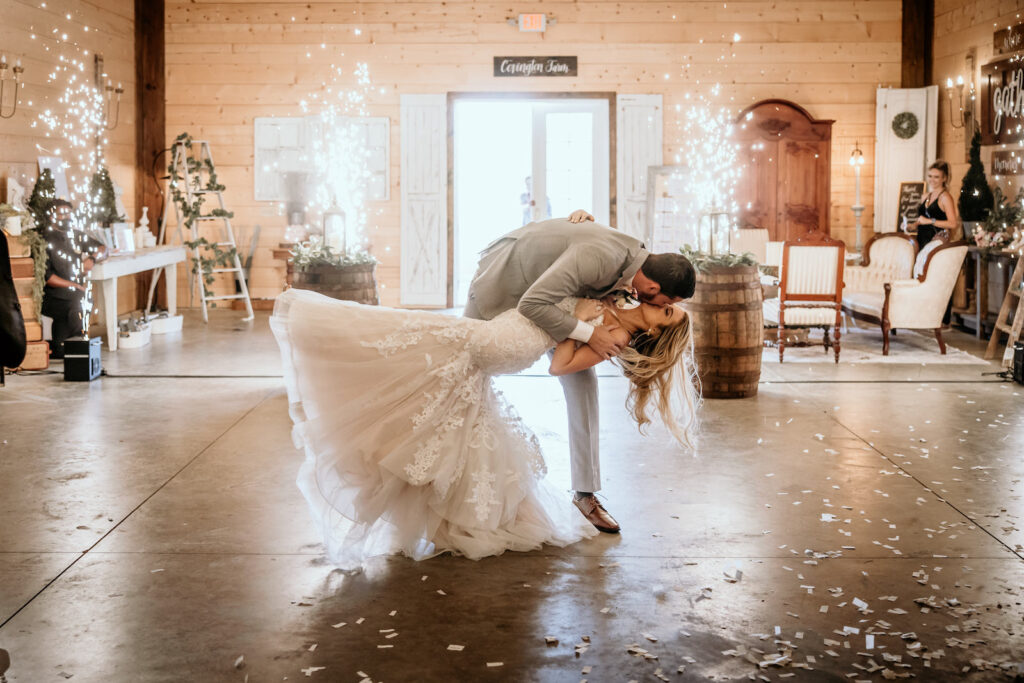 We looked specifically for a barn wedding venue that felt like you were transported out of Florida! We currently live in Fort Lauderdale, FL but we both have always dreamed about having a dream barn wedding. No matter where we looked in South Florida we never found something we truly fell in love with. We discovered Covington Farms, and it was absolute love at first sight. It truly makes you feel you are not in Florida and have been transported to this beautiful, elegant, breathtaking venue. There was truly nowhere else I would get married. Covington Farm went above and beyond in everything they did with our wedding process; any question we had they were there to help! Barbara, the owner, truly has the kindest heart and just wanted to make sure everything was perfect for us. By the end of our wedding, we were calling them family.
-Megan and Zach
---
---
As Seen on Marry Me Tampa Bay