Bruce Wayne Florals takes great pride in providing clients with a variety of services. We are happy to approach each opportunity with an open mind. From small daily designs delivered locally, to lavish weddings and events. We give each client individualized attention based on their specific need.
---
---
What We Offer:
We specialize in Weddings and Events, offering a comfortable studio setting to meet with clients and discuss their specific needs. Our entire inventory of Decor and Props are on display in house, making it easy for potential couples to see what will be used for their special day. We offer full mock-ups of wedding centerpieces to couples who choose this service. We make ourselves available for a travel destination wedding when requested by clients.
We are also pleased to offer our clients in-house design and delivery services of our signature floral arrangements as well as an assortment of gifts and fresh-cut flowers.
---
Our Wedding Style Is:
We are immensely proud of the incredible range of work we have accomplished in what feels like a relatively short amount of time. Our specialty is designing lush, traditional, and timeless wedding arrangements that leave a lasting impression on everyone who sees them. However, we are not limited by any particular design style or genre – instead, we are always eager to listen to our clients' desires and preferences.
We specialize in designing and executing weddings in various styles, ranging from over-the-top lavish designs with a Miami vibe to contemporary, clean tropical designs, old Florida traditional, French country garden, and boho chic. Our weddings are thoughtfully crafted to reflect the personalities and individual styles of our clients. We pay close attention to detail and work closely with our clients to create a wedding that is a true reflection of their unique vision.
Our design team always looks for new and innovative ways to create beautiful and unforgettable wedding designs. We use only the highest quality materials and pay close attention to every detail to bring our client's visions to life. With us, your wedding will be a one-of-a-kind event that you and your guests will remember for years to come.
Our Personality Is:
We are a meticulous and detail-oriented team that firmly believes in the significance of every detail. We leave no flower untouched in our pursuit of perfection. Details: it is all about details. Enough Said.
---
We Love Being a Part of the Wedding Industry Because:
Being a wedding florist is challenging to describe in words. It is an incredibly joyful experience to be involved in such an intimate process. It is both exciting and humbling to be chosen to work with couples to bring their floral vision to life. During the creative process, we spend time together to ensure all the details are perfect. Witnessing the expressions on couples' faces when they enter a space is incredibly rewarding, and we feel confident knowing that we have done our job well. It is a feeling that never gets old.
---
What Makes Our Business Stand Out From Other Vendors Is:
Our utmost priority is to provide our clients with a remarkable customer experience. We understand that each client has a distinct vision for their wedding day or event, so we work closely with them to exceed their expectations. Our team takes pride in selecting the freshest and most beautiful flowers, ensuring they are fully bloomed and beautiful on the event day. We carefully choose and arrange every stem, resulting in a unique, memorable, and stunning experience that will leave a lasting impression on the client and their guests.
---
One Thing Most Couples Would Be Surprised to Know About Us Is:
With over 100 years of combined experience, our team is exceptionally confident in utilizing our extensive knowledge to meet and exceed our client's expectations.
One of Our Non-Wedding Passions Is:
The importance of family and community cannot be overstated.
As a company, we believe in building solid and meaningful relationships with our work family and other vendors. Over the years, we have developed a close-knit community of vendors we consider part of our extended family. We value these relationships greatly and work hard to nurture them by staying in touch, collaborating on projects, and supporting each other's businesses.
We understand the importance of family and the need to prioritize our personal relationships. That's why we dedicate time throughout the year to reconnect with our own families. When our employees have a healthy work-life balance, they are happier, more productive, and better equipped to serve our clients.
In an industry that is fast-paced and demanding, it's easy to get caught up in work and forget about our personal lives. However, we recognize that our families are just as important as our work, and we consciously try to balance the two.
---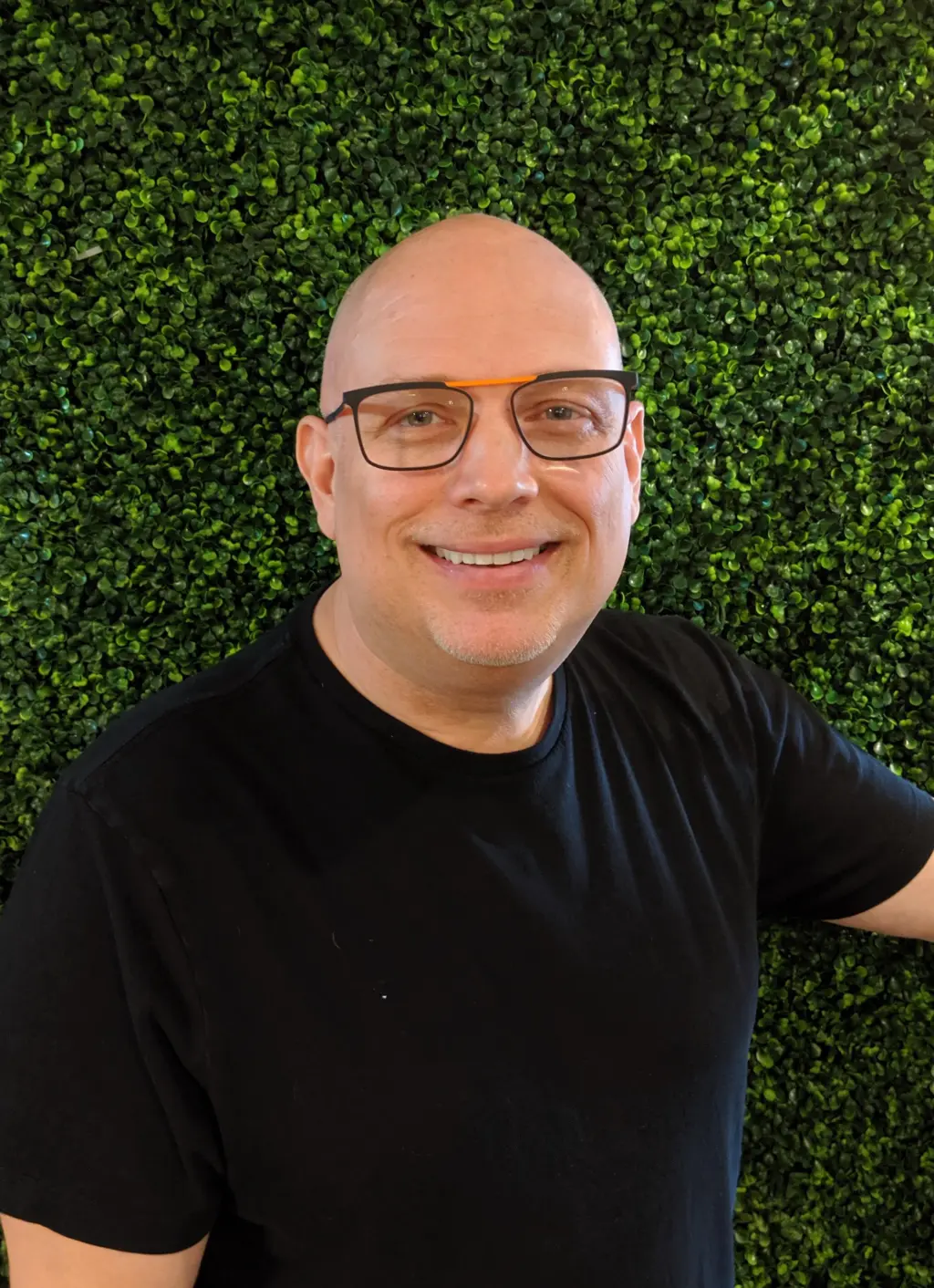 Meet John Elice, Creative Director
Featured Wedding Florist: Bruce Wayne Florals Reviews from Marry Me Tampa Bay Couples:
Marry Me Tampa Bay curates the below reviews from real couples whom we've personally interviewed. As Tampa Bay's most trusted wedding planning resource, these reviews are 100% accurate and aren't created by fake accounts.
---
---
As Seen on Marry Me Tampa Bay