"My business is all about documenting the moments of love + laughter while creating memories that last forever. I enjoy the raw moments of couples and base my business around capturing these moments."
---
---
Our Wedding Style Is:
My photography style is a work style that is unique and that I can call mine. I would describe my photography as a photo-journalistic style. I am there to tell your story and to document your day which is accentuated by taking in all of the surrounding areas and creatively using them to enhance my photos. I love sunshine and use natural lighting as often as I can to produce photos that have a more genuine feel.
Our Personality Is:
I would like to consider myself fun, loving, laid back yet professional. I know how to joke and have fun with my couples but I also know when to be professional and get work done.
---
What Inspired Us to Start Our Business is:
I was inspired to start my photography business when I fell in love with photography as an emotive art. I had taken photography courses and found myself so enlivened with the images captured. I wanted to provide this feeling to others. I wanted couples to be able to remember and feel every emotion from their wedding day when looking back at the pictures documenting their day.
---
We Love Being a Part of the Wedding Industry Because:
I love documenting the moments and emotions of life which is how I found my niche with wedding photography. I am passionate about being the one to capture every minute of love, laughter, excitement, and happiness on the day that you will remember forever.
---
What Makes Our Business Stand Out From Other Vendors Is:
I would say that my business stands out from other photographers because I not only am focused on my couples looking perfect, but I am also looking at the surrounding environments using the areas with the best backdrops and natural lighting. I do a little bit of editing but stay close to true to colors that provide timeless photos for any occasion.
---
One Thing Most Couples Would Be Surprised to Know About Us Is:
One thing most couples would be surprised to know about me is that while I am super comfortable being behind the camera, when I am in front of the camera, I have no clue what to do! So many couples think that because I am good at giving prompts, posing, and capturing candid moments that when I am in front of the camera, I am a natural but I totally am not!
One of Our Non-Wedding Passions Is:
A non-wedding-related passion is traveling. In my spare time away from my business, I love exploring and enjoying the outdoors. The world offers so much beauty and it is a passion of mine to see it, photograph it, and stop and just take it all in.
---
Our Pricing:
Pricing varies depending on each unique wedding or elopement however, the average wedding collection ranges from $2,500-$3,200
---
Our Associations/Awards:
Featured On MMTB
Featured On Wedding Wire
Wedding Wire Couples Choice Awards from 2018-2022
Featured On Aisle Society
Featured On The Knot
---
Special Offer for Marry Me Tampa Bay Readers:
MMTB Reader Special: Complimentary engagement session for any 8+ hour wedding collection booked.
---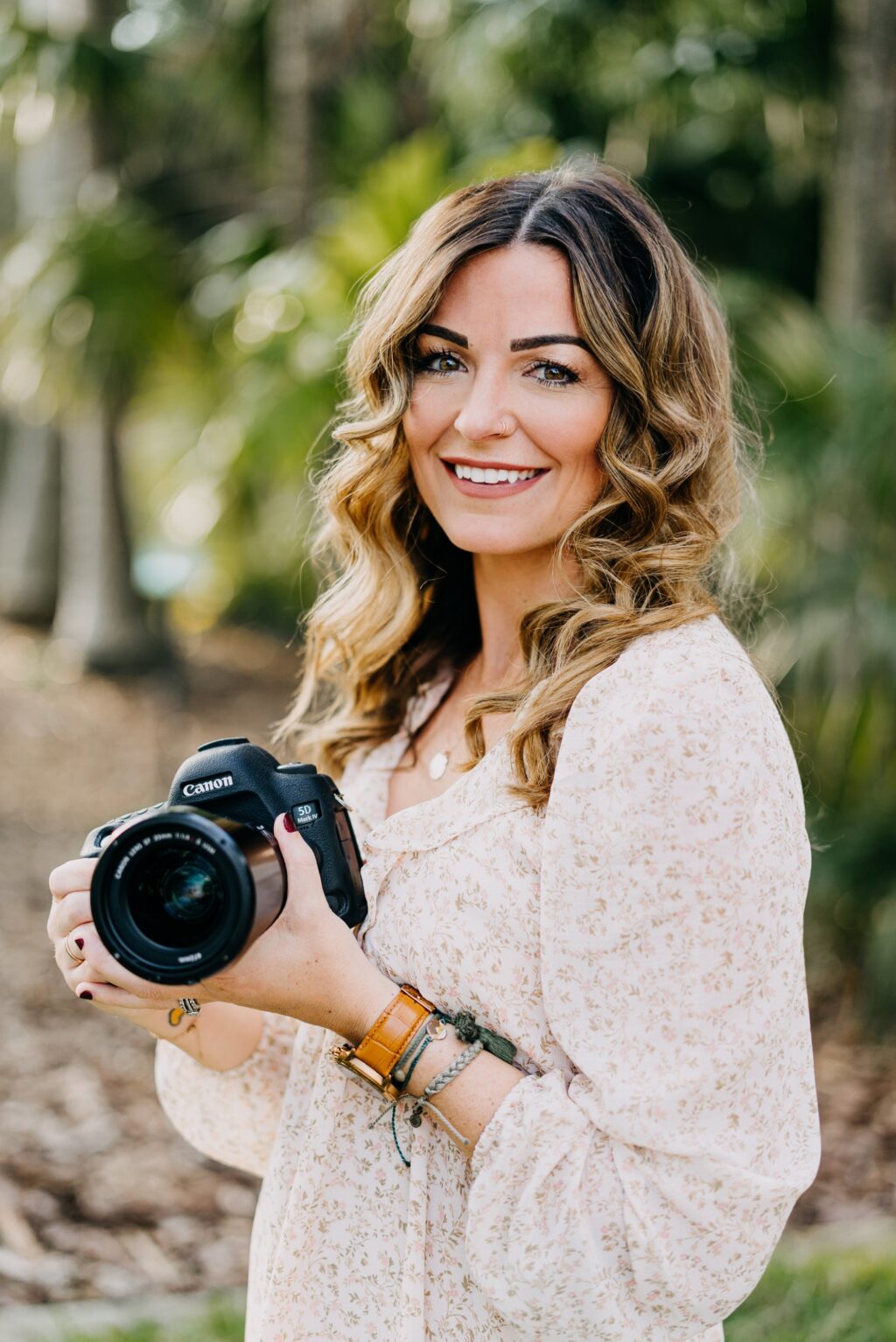 Meet Amber McWhorter
My name is Amber McWhorter, I am a wife to my husband,  Austin, and am a "dog mom" to two husky-mutts, Niko and Kaia. I have lived in the Tampa Bay area my entire life currently residing in the Clearwater area.
I love going on adventures, traveling, trying new food and coffee shops, visiting local breweries and wineries, hitting up concerts, experiencing new things, and reading a good mystery book.
I am an ocean lover but thoroughly enjoy the mountains almost just as much. My husband and I live a very water-oriented life as he is a fishing charter captain. We both enjoy a beautiful day on the water, fishing, scuba diving, or just cruising around to watch the sunset.
I enjoy living in the moment but am excited about all things to come in the future.
Website
(813) 309-5304
Amber McWhorter Photography Reviews from Marry Me Tampa Bay Couples:
Marry Me Tampa Bay curates the below reviews from real couples whom we've personally interviewed. As Tampa Bay's most trusted wedding planning resource, these reviews are 100% accurate and aren't created by fake accounts.
---
---
As Seen on Marry Me Tampa Bay