Using a mix of film and digital, I strive to capture the essence of your special day with a soft, elegant, and timeless aesthetic. With a commitment to delivering an exceptional client experience, I go above and beyond to deliver an unforgettable journey as we count down the days together. From capturing the unmissable moments to documenting the unseen emotions, I bring passion, humor, and a friendly approach to create a comfortable atmosphere that allows your true love and unbridled joy to shine through in every photograph. I'll preserve your most precious memories, so you can relive the highest highs of your wedding day for a lifetime.
---
---
Our Wedding Style Is:
My work represents a soft, elegant, and timeless aesthetic that perfectly encapsulates who my clients are as a couple, showcasing the best of their day, the passion between them, and the joy shared by their closest friends and family.
I know when to stand back and capture the unfurling candid moments before me and when to step in and help direct to achieve that soft, romantic vibe.
Our Personality Is:
I am an extrovert whose primary love languages are acts of service and gift giving. When I show up with a camera in hand, I shake hands and introduce myself to everyone, and I take the time to learn everyone's name so that I can build rapport and ultimately become just another friendly face. I know how to loosen people up in front of the camera with a great combo of humor and hype, making sure that every step of the way I'm supporting the vision of the wedding day.
---
What Inspired Us to Start Our Business is:
When I got married, my wife and I threw a grand party that is still talked about in our friend group. But back then I didn't know about photography, so we fell into the trap of budget shopping. Our wedding photographs didn't capture what it felt like to be there that day.
When I began my business, I vowed that every client I ever served would never feel what we felt. Your gallery will reflect the highest highs of your day, the moments you didn't know were happening around you, and the I-can't-believe-that-happened dance moves of the night. That drive is what gives me the utmost confidence that you're going to love your gallery.
---
We Love Being a Part of the Wedding Industry Because:
How many other professions get to say that their work environment means being surrounded by people on one of the happiest days of their lives? Stepping into a setting where there's an abundance of love and emotion and being able to capture the big and small in between it all is a responsibility I don't take lightly.
---
What Makes Our Business Stand Out From Other Vendors Is:
The client experience. From a custom 90-page bridal guide that you'll receive after booking, to some surprises and delights as we lead up to your wedding, I go above and beyond for my couples to deliver a client experience they'll never forget.
I deliver great photos. But the reality is that to some, the line between a good and a great photo is blurred. But the line between a good and a great client experience is clear, and that's what I bring to your wedding experience.
---
Our Pricing:
Wedding collections start at $3,500.
---
Special Offer for Marry Me Tampa Bay Readers:
$100 off any collection for Marry Me Tampa Bay Readers!
---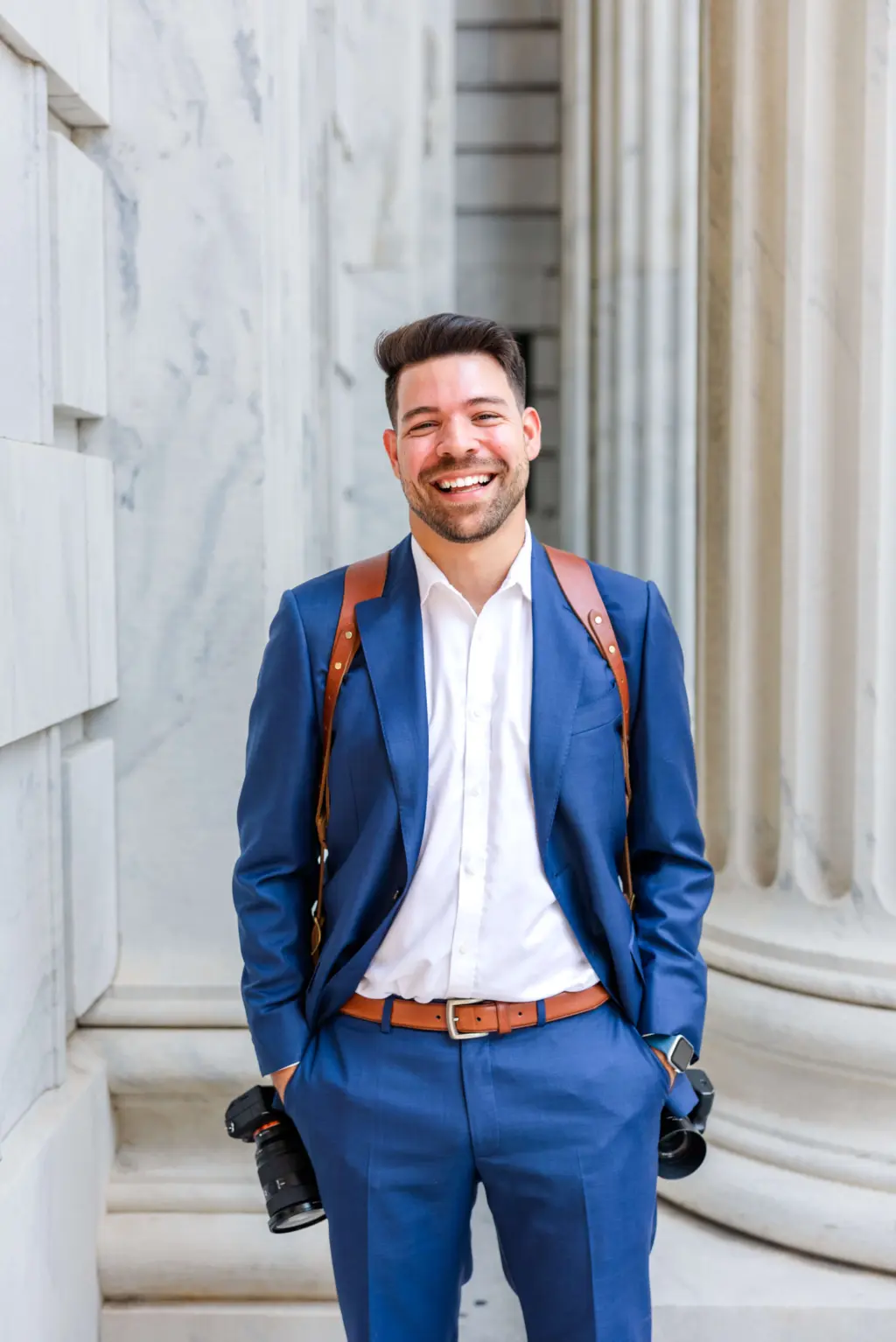 Meet Eddy Almaguer
Featured Wedding Photographer: Eddy Almaguer Photography Reviews from Marry Me Tampa Bay Couples:
Marry Me Tampa Bay curates the below reviews from real couples whom we've personally interviewed. As Tampa Bay's most trusted wedding planning resource, these reviews are 100% accurate and aren't created by fake accounts.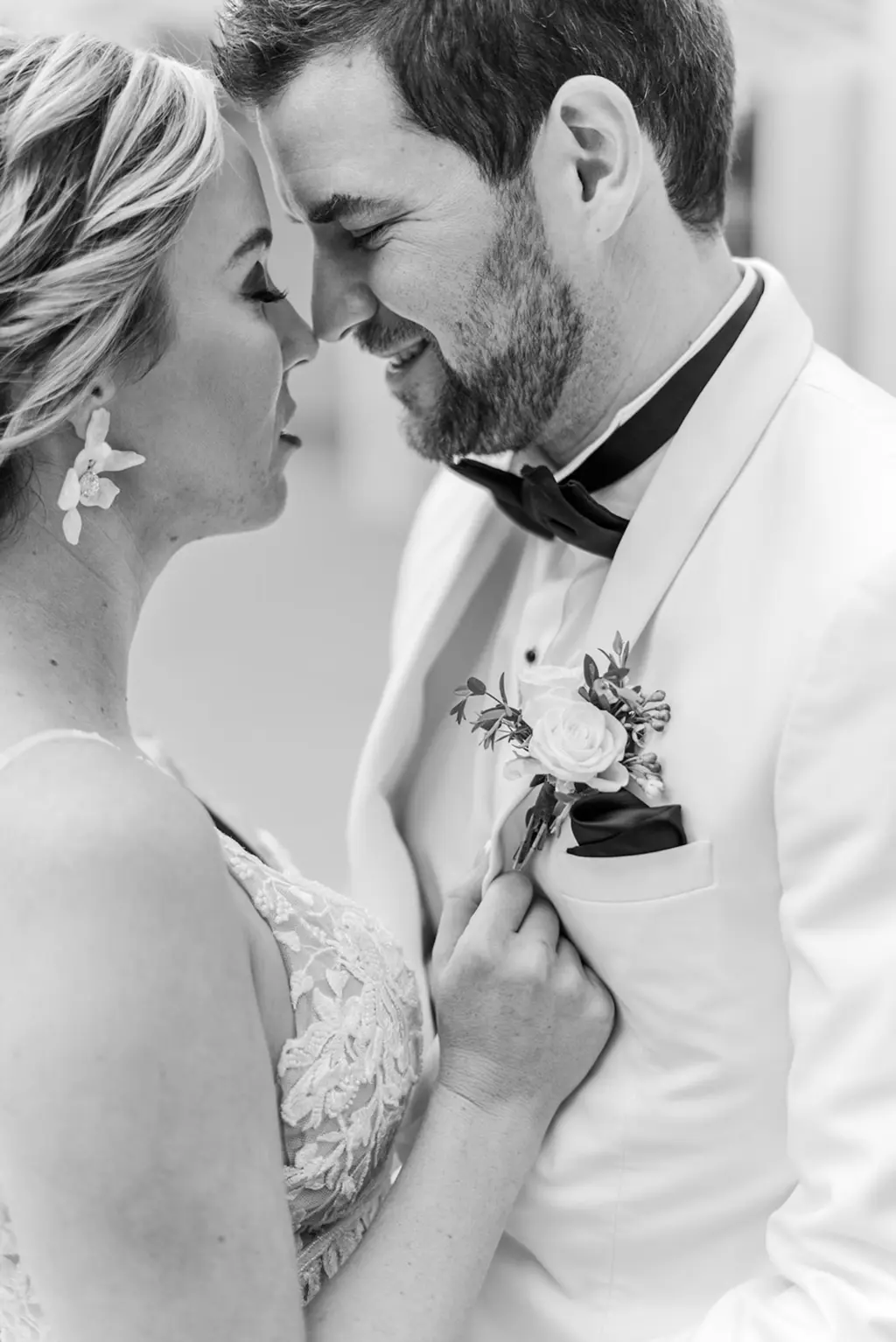 We wanted someone who would be able to showcase our real selves versus super rigid photos. We are both very energetic and love to laugh at ourselves, so we wanted that to show in our photos. We also wanted someone who was passionate about making our love story come to life in the photos.
I worked with Eddy Almaguer Photography at the time and saw his work from a corporate level. I saw how beautifully he captured moments and knew that he would be able to make our vision come to life. We were lucky enough to use him for our engagement photos, rehearsal dinner, wedding, and when we received our photo album. He is absolutely amazing, and I don't think I ever thank him enough for the beautiful memories we have to last a lifetime.
-Emily and Greg
---
---
As Seen on Marry Me Tampa Bay