Choosing your Tampa Bay wedding photographer is one of the biggest decisions you can make. When your wedding day is over, photography and videography are the only things you'll have to relive your big day.
We value excellent wedding photography, which is why we only recommend a curated list of photographers.
Have you noticed if you go to any other wedding planning website, they typically include pages and pages of wedding photographers?
As you can see, Marry Me Tampa Bay does not.
Why? Because we don't allow just anyone to be a "Preferred Wedding Pro." Most wedding planning sites will add anyone who pays for a listing, and in a few cases, anyone can create a free profile.
Trust us; we've reviewed literally over 2,000 weddings and have seen EVERY type of photographer. Because we have a trained eye, we can spot not-so-good ones pretty quickly. However, most couples don't always know the elements of an amazing photographer. They only see a handful of portraits, which they like, and then book based on price. They don't consider their photographer's experience (or lack of), quality of equipment, turnaround time, and standing in the wedding community.
So you're probably asking yourself, how am I supposed to know all of this? I've never hired a professional photographer before.
Well, we're helping to take that guesswork away.
Marry Me Tampa Bay has carefully curated the wedding photographers below, passed a reference check based on other wedding professionals' feedback (not just past couples), and will capture your wedding beautifully!
---
Advice About Hiring a Wedding Photographer:
---
"Who's Who" Tampa Bay Wedding Photographers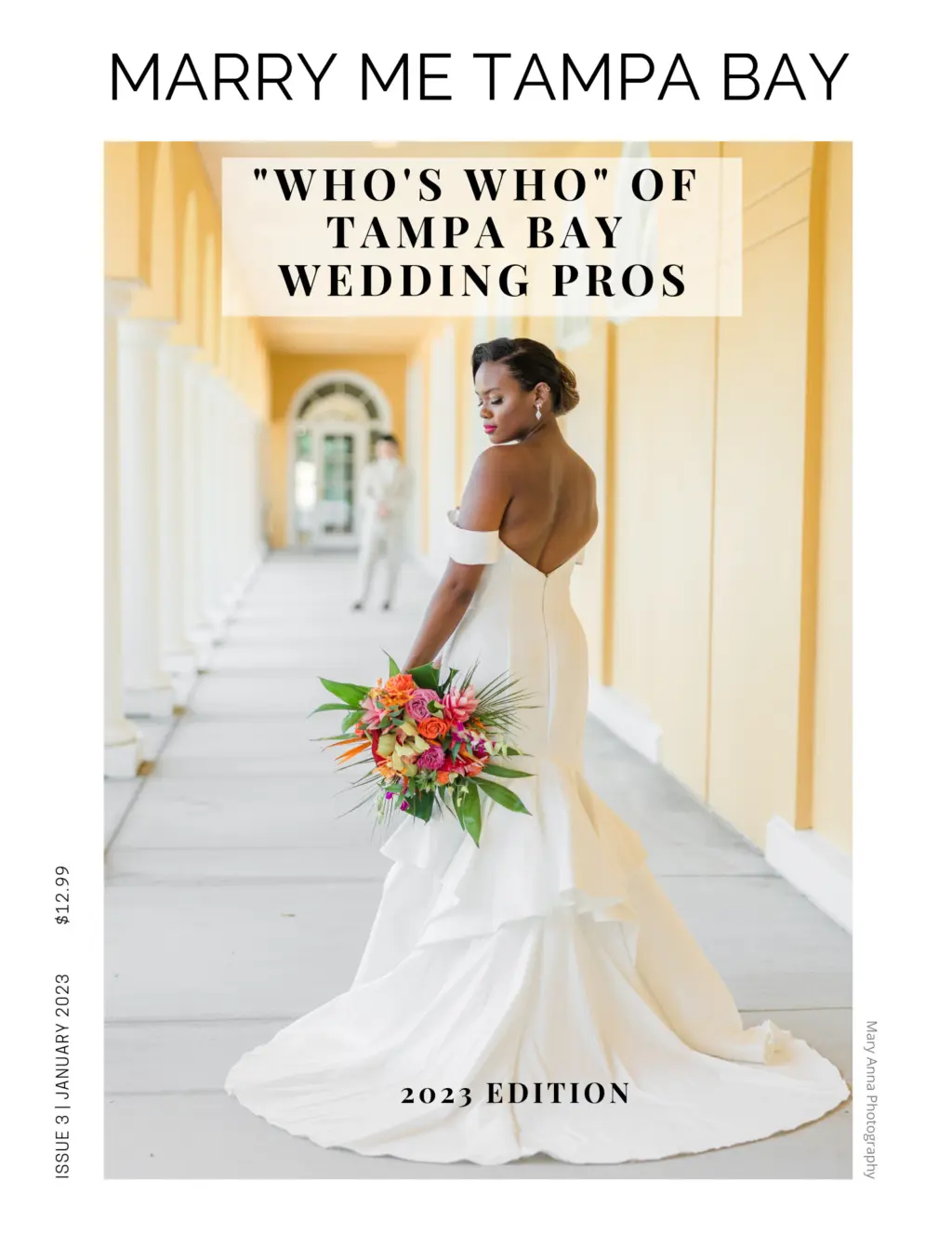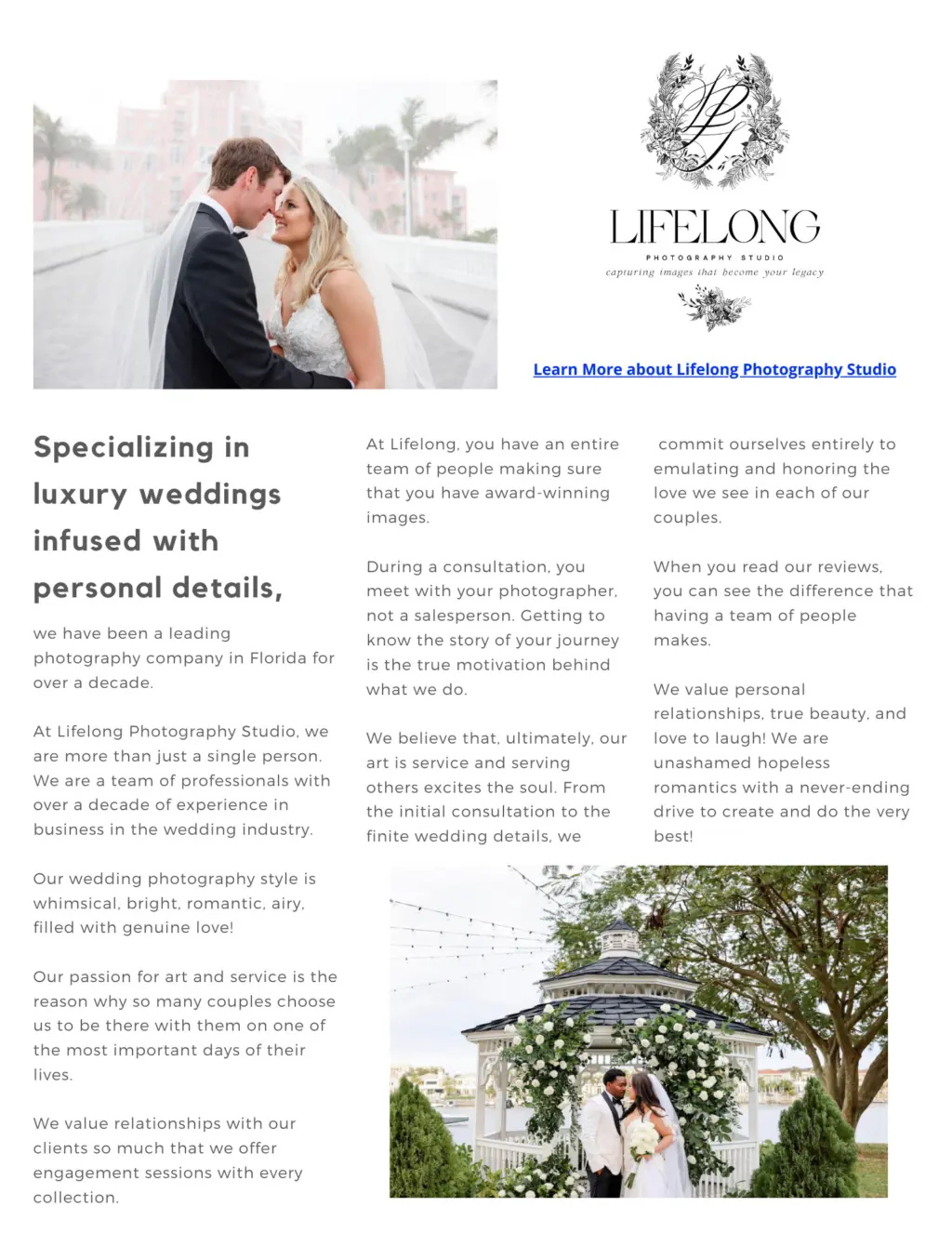 ---
Featured Wedding Photographers:
---
---
---
---
---