UNIQUE Weddings + Events is among the state of Florida's leading wedding and event design, planning & production companies. As a Florida wedding and event planner, we are renowned for creative concepts, strong attention to detail, and creating unforgettable experiences for our clients & their guests
---
---
Our Wedding Style Is:
Our style is your style! Whether it's rustic-country, sleek-modern, or jaw-dropping glam, we can do it all and do it well! We also love it when our clients bring us UNIQUE inspiration – photos from a recent trip to Italy, your grandmother's vintage jewelry, or a beautiful fabric that you came across. No problem! We can translate it into a beautiful and fun wedding for you and your guests.
Our Personality Is:
We are fun and we want our clients to have fun with the wedding planning process! You are planning one of the most important celebrations of your life, if you're not having fun, then you are NOT doing it right.
---
What Inspired Us to Start Our Business is:
After spending many years in the design field – working on residential, hospitality and retail interior design, I realized that I can take my education and experience, and carve out a niche within the wedding & event industry. We wanted to be the one that pushed out couples to truly personalize their wedding and not just "break," but "rewrite" the rules.
---
We Love Being a Part of the Wedding Industry Because:
We are obsessed with the evolution from meeting a client and learning about them to creating a completely personalized, UNIQUE, and fun experience for them and their guests. Seeing a huge smile on our clients' faces when they realize that we captured who they are, is the ultimate reward for us!
---
What Makes Our Business Stand Out From Other Vendors Is:
All of our UNIQUE wedding & event clientele all share a passion for "something different" and they are seeking the wedding planner or event planner to help them achieve it. Prior to being a Florida wedding planner & event planner, we spent many years in the design field. We utilize our extensive design background, by taking our client's vision to a new level and seeking inspiration outside of the Tampa Bay and Florida event industry, and incorporating new ideas, color schemes, and innovative details. Each client's event should showcase their own voice, style & personality, and not be restricted by the standard event rules or traditions. We are not your typical wedding planner & event planners, but rather we are designers that plan events!
---
One Thing Most Couples Would Be Surprised to Know About Us Is:
I wake up VERY early on a wedding day. Rest is for the weary and I can rest AFTER wedding day! It's not uncommon for me to be up at 3 or 4 am on wedding day – looking over the timeline, doublechecking my supply list, or printing our wedding day forms. I always want to be prepared for everything!
One of Our Non-Wedding Passions Is:
My family – my husband and my eight-year-old daughter will always be my passion. They are very supportive of what I do and are always my greatest cheerleaders!
---
Our Pricing:
Our Day of Coordination / Event Management Package starts at $2,200, with Partial Planning services starting at $3,000-$5,000. Our Full-Service Wedding Planning & Design has a starting price of $7,500.
**Additional fees may apply for weddings outside of the Tampa Bay area, weddings at homes or at venues that require extensive setup, weddings over 100 guests, complex weddings, and weddings that require travel between two locations.**
Contact us today, so we can gather some detailed information about you and your wedding, and compile a personalized service proposal for your wedding and your needs.
---
Our Associations/Awards:
– Member of the Association of Bridal Consultants
– Member of the National Association of Catering & Events
– Awarded National Association of Catering & Events Wedding of the Year
– Awarded National Association of Catering & Events Program of the Year
– Awarded National Association of Catering & Events Rising Star Award
– Awarded Wedding Wire Couple's Choice Award
– Awarded Tampa Bay Business Journal Best in the Biz Favorite Event Planner
– Rated City Voter Tampa A-List – Top Wedding Planners in Tampa Bay
– Awarded The Knot Best of Weddings
– Wedding Planner Magazine Contributor
We also have been published in numerous online and print publications, such as:
– Style Me Pretty
– Trendy Bride Magazine
– Wedding Wire
– Occasions Magazine
– Every Last Detail
– Offbeat Bride
– The Knot Magazine
– Marry Me Tampa Bay, of course
---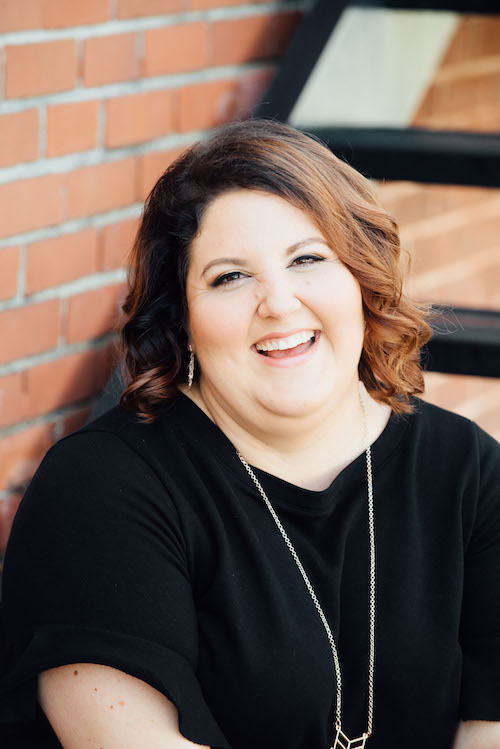 Meet Staci
A Few Fun Facts About Me:
• I'm originally from New Orleans, Louisiana, so I spent my childhood hitting the Mardi Gras parade route & sucking crawfish heads.
• I describe my personal style as "preppy with a statement."
• I like sweet wine and cocktails, but I also love a good spicy bloody mary.
• I've been known to spontaneously cut and/or color my hair.
• My guilty pleasure is anything Kate Spade.
• My go-to Starbucks order is an iced, vanilla chai latte.
• My favorite quote is "Make a bold mark, not a dull impression." – Unknown
• My honesty can be loved and loathed.
• I love anything with tomato, although I'm still not convinced that it's a fruit.
• My ideal client is sarcastic and may drop the occasional f-bomb.
Featured Planner: UNIQUE Weddings & Events Reviews from Marry Me Tampa Bay Couples:
Marry Me Tampa Bay curates the below reviews from real couples whom we've personally interviewed. As Tampa Bay's most trusted wedding planning resource, these reviews are 100% accurate and aren't created by fake accounts.
---
---
As Seen on Marry Me Tampa Bay