At Truly Forever Bridal we want each person to feel confident in who she is, celebrated in her decisions, and empowered to love truly forever.
We carry the following styles of bridal gowns:
Our TFB Tampa location offers many designers and a constantly evolving and changing selection of beautiful dresses. Our designers: Pronovias, Lillian West by Justin Alexander, Allure Bridal, Madison James, Wilderly Bridal, Matty by Matthew Christopher, Morilee, Casablanca Bridal, Truly Forever Bride Private Label
Our TFB Sarasota location offers a beautiful selection of special order dresses. Our designers: Matthew Christopher Couture, Matty by Matthew Christopher, AF Couture, Badgley Mischka, Madison James, Allure Couture, Amare Couture by Casablanca, Jovani, Terani Couture, Lotus Threads NYC, Lillian West by Justin Alexander
Brides can expect to receive their wedding gown:
At our TFB Tampa location, we have an extensive in-store collection of designer gowns. That means you can take home your dress the same day. We also offer a layaway program.
If your Dream Dress comes out of our special-order selection it usually takes 4-6 months to arrive. At our TFB Sarasota location, we offer special order dresses and they usually take 4-6 months to arrive.
Our advice to brides looking for their perfect wedding dress is:
Trust your stylist's expertise and recommendations. We've found that brides often get overwhelmed if there are too many opinions. Bring the most important people with you who will be honest, supportive, and keep your best interests in mind. Feel free to bring pictures of your favorite dresses. Most importantly, bring an open mind and excitement. We can't wait to help you find your dress!
---
---
What We Offer:
We offer Men's suits and tuxedo rentals, flower girl, mother of the bride, prom, homecoming, pageant, shoes, jewelry, belts, veils, jackets, and capes.
---
Our Personality Is:
At Truly Forever Bridal we want each person to feel confident in who she is, celebrated in her decisions, and empowered to love truly forever. We love celebrating our brides and are always looking for ways to improve their experience!
---
What Makes Our Business Stand Out From Other Vendors Is:
We want you to feel celebrated from the moment you step through our doors. The stylists at Truly Forever Bridal are very passionate and knowledgeable. Many have 12+ years of experience helping brides find the dress of their dreams. Every bride with a reservation is guaranteed 90 minutes of uninterrupted attention. Reservations are recommended, but often last-minute reservations can be accommodated, walk-in's based upon availability.
---
Our Pricing:
The dresses in our Tampa location range from $600 – $4,500.
The dresses in our Sarasota location range from $1,400 – $6,000.
We love having trunk shows throughout the year at both locations to bring more of a variety of dresses. Many of these dresses come straight from runways in NYC, London, and Barcelona. We always have attractive Trunk Show specials featured!
---
Our Associations/Awards:
NACE, Better Bridal Group, The Knot, Wedding Wire, Do You Speak Bride
Truly Forever Bridal Reviews from Marry Me Tampa Bay Couples:
Marry Me Tampa Bay curates the below reviews from real couples whom we've personally interviewed. As Tampa Bay's most trusted wedding planning resource, these reviews are 100% accurate and aren't created by fake accounts.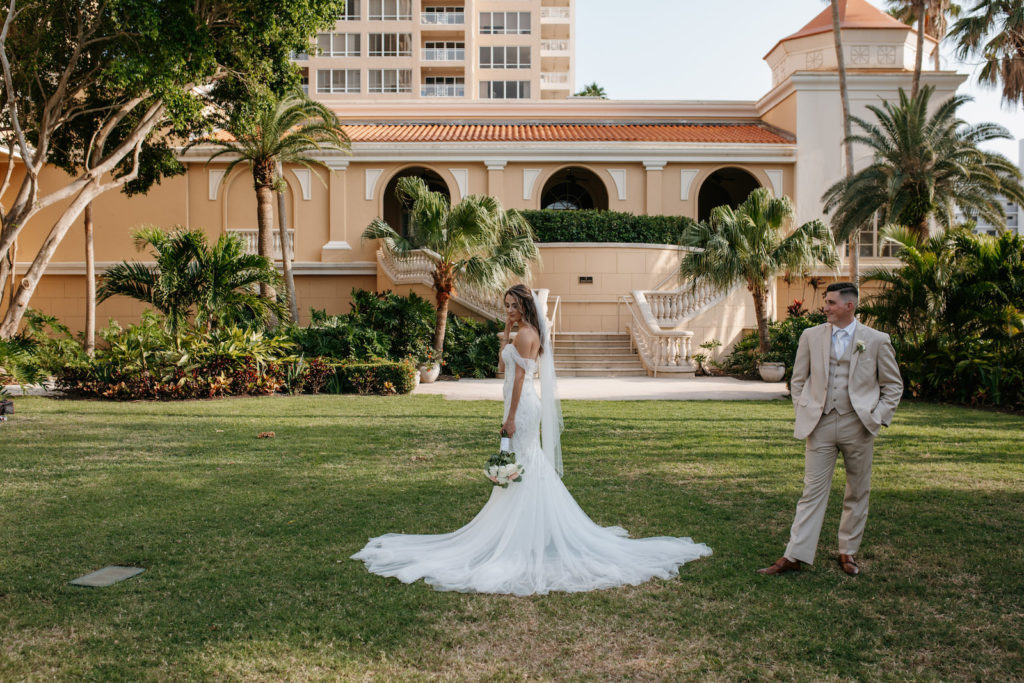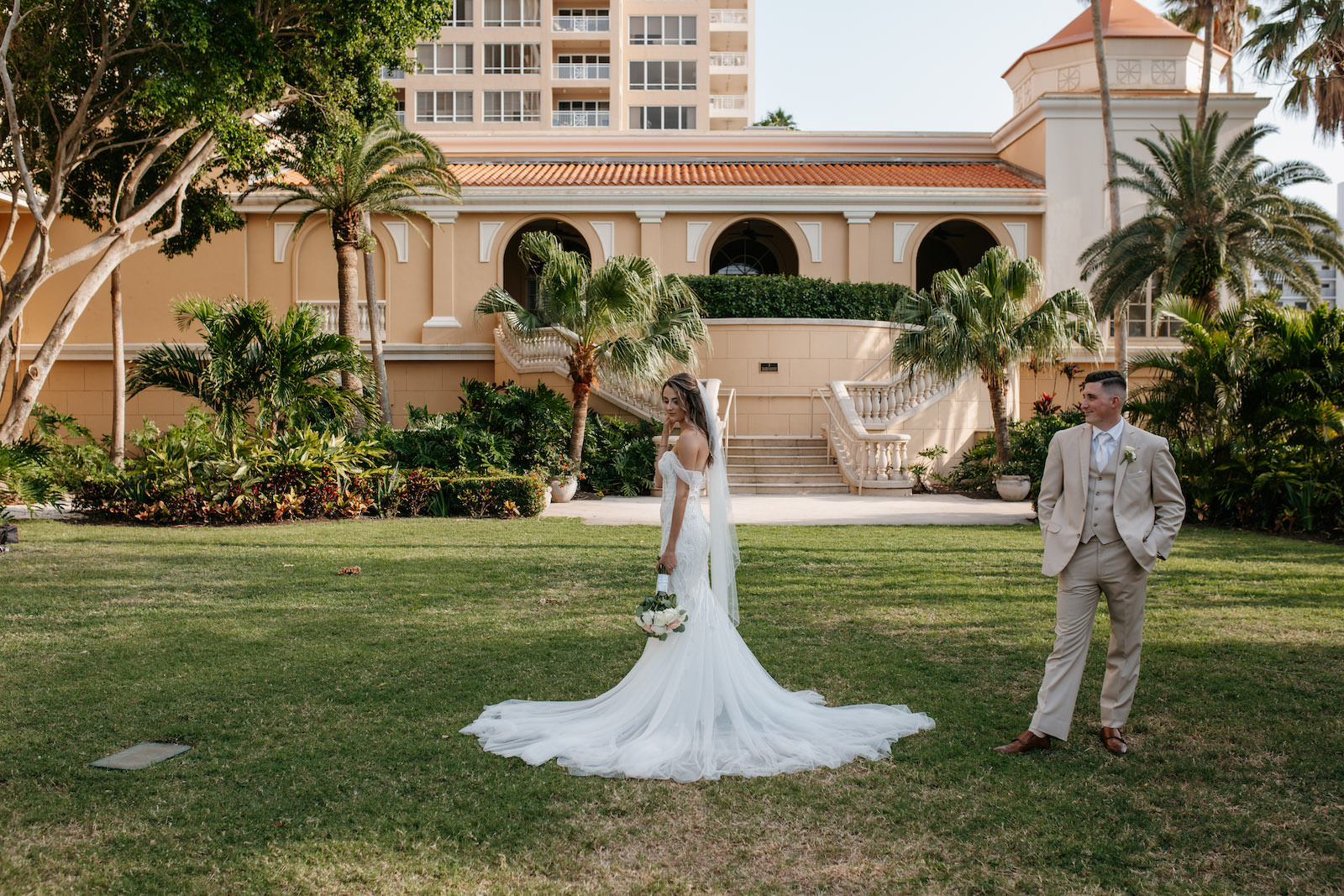 For my wedding dress, I wanted a fit-and-flare style with a modern lace design. I did not want it to be plain or simple; I wanted it to be jaw-dropping. I also tried to incorporate the springtime inspiration from the wedding theme.
Before going to Truly Forever Bridal, I had visited two other wedding dress boutiques. I was unimpressed with the selection and the customer service. Truly Forever Bridal has two locations, one in Tampa and one in Sarasota. They have a large wedding dress selection, and the entire business has a great reputation. At the Sarasota location, I found the first consultant who actually listened to what I wanted instead of just trying to insert her own opinion or upsell more expensive gowns. We were served wine and water, and she was so accommodating when I wanted to try certain things like adding different straps or see how the gown would look bustled.
Right when she pulled "my" dress and I tried it on, we all knew it was the one. It actually fit me right off the rack, and I had the bridal moment that everyone talks about. It was amazing!
-Emily and Jesse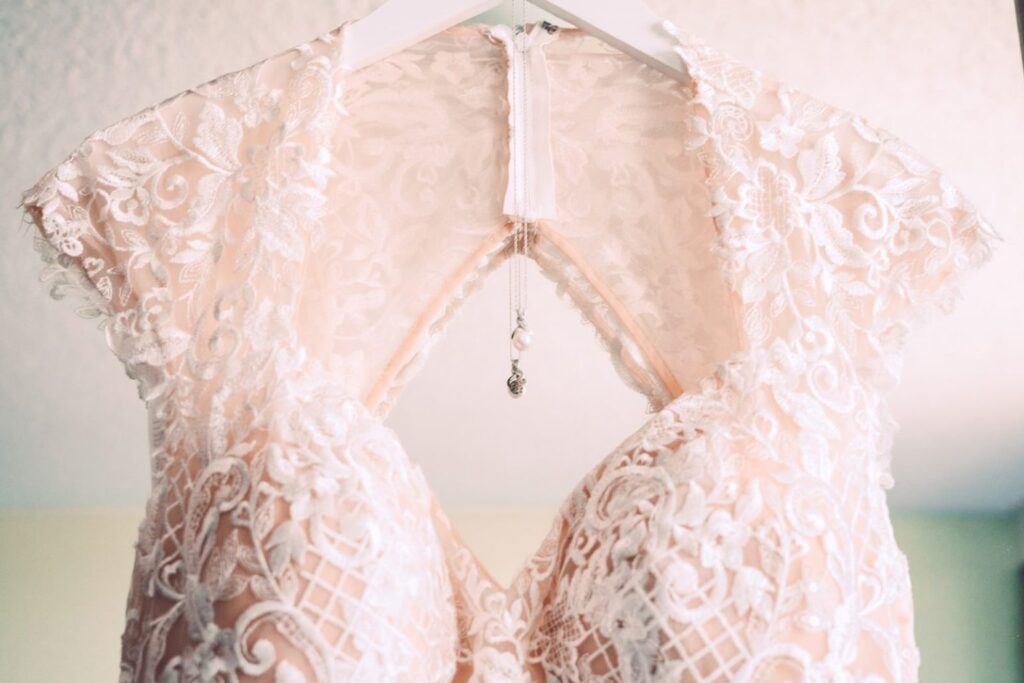 I was out shopping one day and noticed Truly Forever Bridal. I wasn't ready to look yet, but it looked so beautiful so I figured I would just make an appointment. The day of my appointment was Halloween weekend, and we had the store all to ourselves. Rebekah of Truly Forever had my favorite style of music on, and she and my mom bonded over Downton Abbey; it was all seamless and easy. She made me feel relaxed and didn't rush me or try to change my opinion on any dress I tried on.
My dress was a surprise for me! I knew I wanted a lace look but wasn't set on a style. I always loved more of a vintage style instead of a full ballgown style, that just doesn't suit me. So I tried on about 10-15 dresses, and once I tried on this dress, it spoke to me, and I knew it was the dress I was looking for. It was a great day, and I am so happy I noticed the shop and decided to make an appointment. I feel like it was all meant to be!
-Nicole and Piotr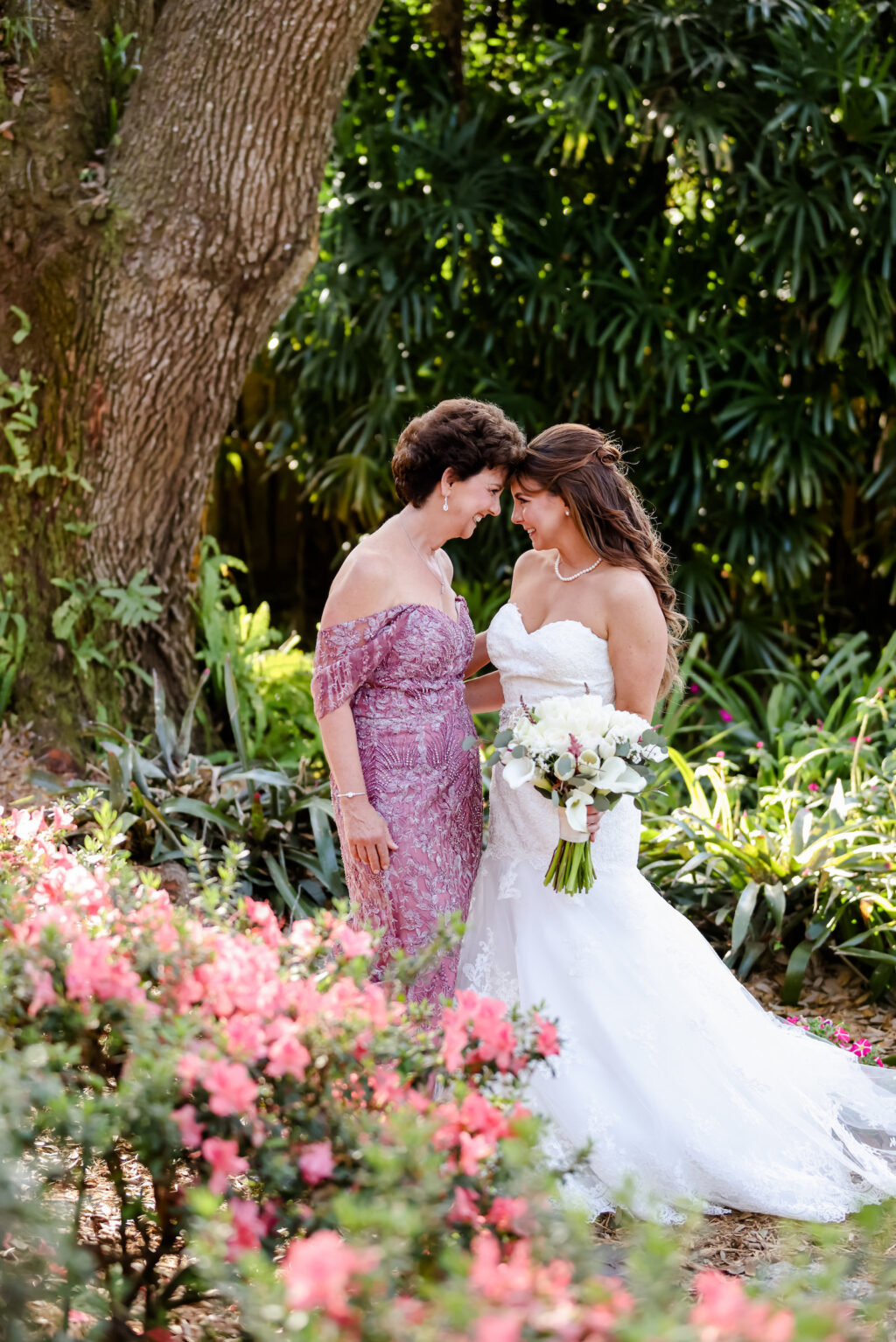 I chose to shop at Truly Forever Bridal for a couple of reasons. The main reason was that our wedding planner recommended them since there was such a quick turnaround to the wedding day, and I could buy off the rack there. The second reason was that I had been there before for a photoshoot, and I knew it was a beautiful atmosphere to try on dresses. Third, I follow them on Instagram.
The experience at Truly Forever Bridal was wonderful! The inside of the building is beautiful, with chandeliers and Tiffany Blue walls and dresses are lining the entire interior of the building. Alison was my dream dress finder. I showed her a couple of pictures of dresses that I liked and expressed concerns for those body parts I'm self-conscious about.
Alison quickly pulled out options for me to say yay or nay, and then she started a dressing room for me. She was so sweet, and I think we went through almost everything in my size until I found the one, classic, feminine, not too Jessica Rabbit sexy, but still flattering and timeless. Then I posed with the "Say Yes to the Dress" sign.
-Amber and Jamie
---
---
As Seen on Marry Me Tampa Bay