Clearwater Beach – Fall in love with our beautiful venue and enjoy breathtaking views of the Gulf of Mexico from our 16th floor Sky Terrace during your wedding ceremony. Our hotel venues offers multiple indoor and outdoor ceremony and reception spaces, including the newly renovated Bellair beachfront ballroom and a variety of innovative culinary experiences. From every detail of the reception to planning the accommodations, one of our trained wedding consultants will help you create the perfect celebration for you and your guests. You can count on Hyatt for Happily Ever After!

301 S Gulfview Blvd, Clearwater Beach, FL 33767
(727) 373-1234
The Ceremony:
Private location that includes white padded folding chairs, water station and weather back up location
Up to 220 guests
$2,000 ceremony rental fee
LGBQT friendly
The Cocktail Hour: 
Includes reception style tables, both high-top and low-tops with white padded folding chairs on private terrace overlooking Clearwater Beach and the Gulf of Mexico
Cocktail Hour may either be included or $1,250 depending on the location chosen
The Reception:
The recently renovated Hyatt Regency Clearwater Beach offers indoor and outdoor reception space that features floor to ceiling windows, as well as a private terrace.
Event packages are based on 4 hours but can be extended. Timing depends on sunset typically.
The venue rental fee includes: white or ivory floor length linens, matching napkins, votive candles, house centerpieces, plated or buffet options, banquet chairs, customizable menus to accommodate vision
Savings Tip: Provide your budget, don't necessarily write off a venue based off of the initial pricing. The Hyatt Regency Clearwater Beach can be flexible depending on your date, day of the week and time of year. **Marry Me Tampa Bay couples receive a 10% menu discount
The Food: 
Marry Me Tampa Bay Couples receive a 10% menu discount.
Food and beverage minimum: $15,000 *varies based on day of the week
Only speciality/ ethnic cuisine offsite catering is permitted
View the Hyatt Clearwater Beach Wedding Packages
---
---
Special Offer for Marry Me Tampa Bay Readers:
Save 10% on your menu at the Hyatt Regency Clearwater Beach
---
Featured Hyatt Regency Clearwater Beach Weddings:

---
What couples love about Hyatt Regency Clearwater Beach:
The breathtaking views of award winning Clearwater Beach from spacious guest rooms to the recently renovated reception space, your wedding will be designated with a planning manager to work with and unforgettable staff. With discounted room blocks offered, and the World of Hyatt Reward point system, you and your guests will love your stay and the delicious food at the Hyatt Regency Clearwater Beach.
Awards: 
Wedding Wire's 2017 Couple's Choice Award Winner
TripAdvisor's 2016 and 2018 Travelers Choice Award– Best Beach in the US
---
Hyatt Regency Clearwater Beach Reviews From Marry Me Tampa Bay Couples:
"We chose the Hyatt because they checked everything off our list that we were looking for and were within budget. The service was absolutely incredible! I can't say enough great things about the teams we worked with. They provided a weekend cell phone number to text or call if we needed anything and even helped plan our rehearsal dinner the night before the wedding. All of our guests continuously told us how impressed they were with the resort staff for both the rehearsal dinner and wedding!" -Brittany and Brian | Dusty Blue Boho Chic Winter Inspired Wedding
"We chose the Hyatt Regency Clearwater Beach because they checked every box that I listed above and more! The service was INCREDIBLE! Guests are still raving about how amazing the venue was. From the initial tour of the venue, to the food tasting, to my hundreds of random email questions to the coordinator at all hours of the night, they were amazing. They made us feel so special all day and took extra attention to Eli and I the entire night. Roseli and Danielle at the Hyatt exceeded my expectations. They were so responsive throughout the whole planning process and helpful. They both kept everything on track, from the rehearsal on, and everything went so smoothly. Roseli genuinely cared and went above and beyond to make my vision come to life. The two of them, the banquet captain and all the servers provided top notch service to us and all of our guests, such as picking sand spurs from my dress after we had our pictures taken on the beach, without hesitation." -Nicole and Eli | Sophisticated Ivory and Champagne Rooftop Wedding
"The Hyatt Regency Clearwater Beach was perfect for us. Their staff was phenomenal, their hotel is beautiful and the ballroom was the perfect size. The entire experience was exactly what we were looking for. We ultimately fell in love with the Sky Terrace. It gave us a beautiful view of the ocean with a nice breeze and was the perfect place for our ceremony. My husband and I are so thankful that we picked the Hyatt Regency Clearwater Beach for our wedding venue." – Chelsey and Donald | Navy Blue, Gold and White Hyatt Clearwater Beach Wedding
"I was desperate to find a rooftop terrace that had the incredible views of a beach wedding, without my guests being in the sand. The Sky Terrace at the Hyatt Regency Clearwater Beach was absolutely breathtaking; we really had the best of both worlds! It was important that we were offered catering, bar services, cake, tables, chairs, candles, linens, etc. Our guests continue to rave about their experience at our wedding!" – Allison and Chris | Rooftop Blush Pink and Gold Hyatt Regency Clearwater Beach Wedding
"The Hyatt Regency Clearwater Beach was just perfect. The ceremony was on the terrace looking out over the water and cocktail/reception was downstairs in a room facing the beach. No sand in my shoes with the same view!" Maggie beamed. "The sales team was always willing to answer 1,000,000 emails and probably answered the same question three times without hesitation. Their event staff is so helpful from pre-booking, until well after the event." – Maggie and Mike | Elegant White and Purple Hyatt Regency Clearwater Beach Wedding
---
Meet the Event Sales Manager: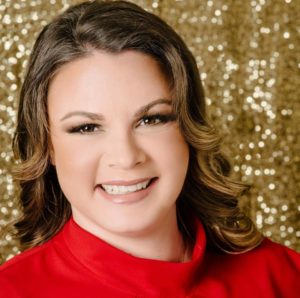 Originally from Cleveland, Ohio, Lindsey graduated from Kent State University with a Bachelor's Degree in Business Management. Lindsey has been helping make dreams come true at Hyatt Clearwater Beach for over 6 years. Her favorite part of her role is helping the couple envision their day at Hyatt Clearwater Beach. Lindsey loves music, going to concerts and spending time with her husband Gary and their two dogs Baxter and Lexi. Email Lindsey Sikes or call 727-373-4446.
Website | Email
301 S Gulfview Blvd, Clearwater Beach, FL 33767
(727) 373-1234