Did you know that Tampa Bay is home to 2 of only 57 Master Wedding Planners in the world? Master Wedding Planner Tammy Waterman, owner of Special Moments Event Planning and her talented team of Dream makers have worked with couples planning weddings across the Tampa Bay region for the past 16 years. Special Moments Event Planning is now the only company in the world to have two Master Wedding Planners.
Casually Fun, Totally Traditional, and All-Out Adventurous Events. Special Moments is a full-service event planning company in the Tampa Bay Area that loves to talk weddings and design magical moments. Think of us as a friend who loves to plan and chat about your wedding details all the time! Our company started in 2004, from our passion to help everybody have a "Special Moment" no matter what your budget is. We are easy-going, laid back, and ready to assist you with any event you are planning. No matter what your budget, style or ideas are, we are ready for the challenge.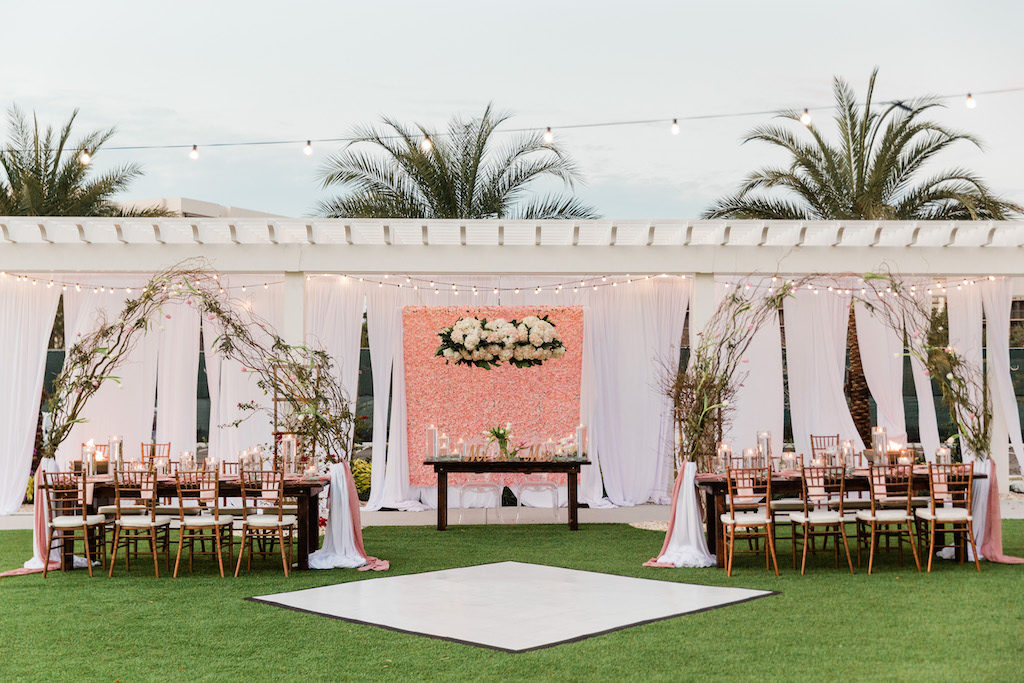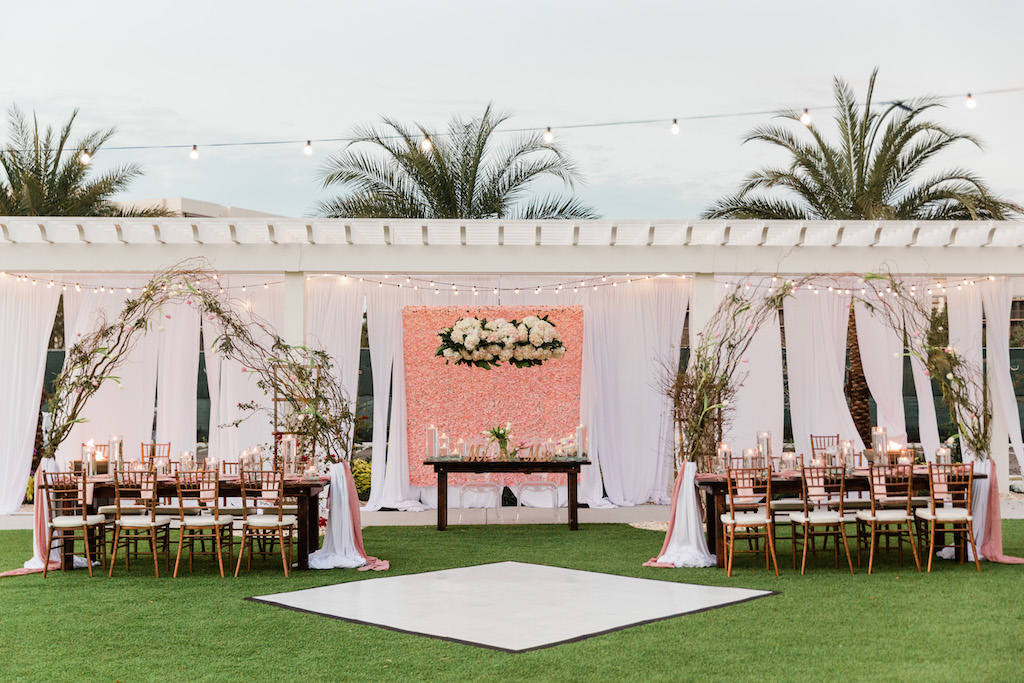 ---
---
Our Wedding Style Is:
Casually fun, totally traditional, or all-out adventurous. From your intimate destination elopement to your grand-scale affair for 600 of your closest friends, we have done all types of weddings: from a gambling theme at the dog track to a private house on an island, to a luau for 350 in an airplane hanger. We also specialize in all types of cultural weddings – Nigerian, Greek, and Indian to name a few.
Our Personality Is:
Easy-going, laid back, and ready to assist you with the wedding you are planning. No matter what your budget, style, or ideas are, we are ready for the CHALLENGE. Think of us as the bridesmaid that loves to plan and chat about your wedding plans all the time!
---
What Inspired Us to Start Our Business is:
Tammy wanted to escape the day-to-day rigors of corporate America to open an event planning firm that valued the beauty of the day as much as the details.
---
We Love Being a Part of the Wedding Industry Because:
We offer a fresh approach and a "can do" attitude along with a great deal of passion for planning events. We know that every event, big or small, needs a planner and our goal is for you to remember walking down the aisle and entering your reception, and just enjoying the moment. We pride ourselves in offering personalized service and emotional refuge for anything that arises, accented with a smile. We love rising to the challenge of making things happen no matter where you want your event or what your budget is. Our approach of good listening, creative ideas, careful and thorough planning, will exceed your expectations when it comes to the finished product.
---
What Makes Our Business Stand Out From Other Vendors Is:
With more than sixteen years of experience Lead Dream Maker, Tammy Waterman heads a team with nearly 50 years combines experience in weddings and events. Tammy is 1 of only 57 wedding planners in the world to hold the designation of Master Wedding Planner. And we are the only company to have 2 Master Wedding Planners on our team.
---
One Thing Most Couples Would Be Surprised to Know About Us Is:
Being a Tampa Bay native I never saw snow until I attended a wedding conference in Colorado – November 12, 2012!
One of Our Non-Wedding Passions Is:
Travel! Experiencing cultures and food from around the world is another place of inspiration.
---
Our Pricing:
We offer a complimentary "Meet and Greet" session at our office or a location of your choice to get to know each other and see if we are the right fit for you. We are happy to customize pricing and services based on each client's needs and you can secure our services for your day starting at $300, with pricing packages for "Day of" beginning at $1,750, with all types of price points available in between. Full-service planning begins at $3,995.
---
Our Associations/Awards:
Wedding Wire Bride's Choice Awards: Ten Consecutive Years, 2010-2020
Featured on the show "Get Married" Season 1 and 2
Featured on numerous blogs, magazines, and reality television shows with weddings featured in the New York Times and St. Pete Times
Member of the Association of Bridal Consultants (ABC) from 2004 – 2020
Winner of the Miss Dorothy Heart Award and a Master Bridal Consultant thru ABC
Advisory Board member for Wedding Planner Magazine
---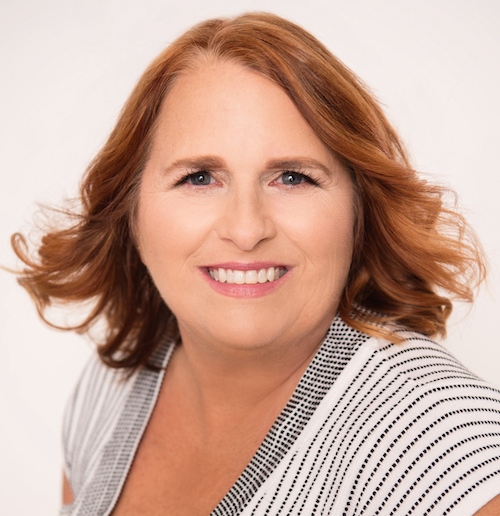 Meet Tammy
• Hometown: St. Petersburg, Florida (Yes, I am a true native)
• Sign: Aquarius
• Status: Happily Married for over 17 years
• Children: 3 – Kristina, Kristopher, and Krissandra
• Favorite Food: Mexican
• Favorite Drink: Mojito
• Music: Love Country!
• Pets: An adorable puppy name Cheech!
• Sport: Nascar
• Favorite Color: Purple
• Favorite Movie: Anything Wedding related =)
• Hobby: Line dancing and Glamping
Featured Planner: Special Moments Event Planning Reviews from Marry Me Tampa Bay Couples:
Marry Me Tampa Bay curates the below reviews from real couples whom we've personally interviewed. As Tampa Bay's most trusted wedding planning resource, these reviews are 100% accurate and aren't created by fake accounts.
---
---
As Seen on Marry Me Tampa Bay