[pp_gallery id="52862″]
We love baking and decorating wedding cakes because:
We love that we get to experience the pleasure of creating a beautiful cake to represent the couple and help make their day unforgettable.
Our personality is:
As the head wedding cake designer, I enjoy bringing the couples' personalities to the table, blending it with my fresh take on cake design, and creating something really special.

Our pricing:
Our pricing is comparable to most independent cake shops. The price is based on what is put into the design and taste.
What makes our cakes stand out is:
We use fresh quality ingredients, mixed and baked as needed to supply a great tasting product. We take value in our customer's views. We do our best to bring the customers vision to life and create something they will not only like, but love.
What couples should know about planning a tasting with Alessi Bakeries: 
We book tastings 10 am – 2 pm Tuesday, Wednesday, Thursday, and Saturday. The tasting will accommodate up to 4 guests, serving traditional wedding cake flavors and most popular fillings. If a specialty flavor is requested, we are happy to accommodate it. (You must specify the flavor at least 4 days prior to the tasting or at the time the tasting is booked.)
Saturday tastings GO FAST…. If a weekend appointment is needed we suggest booking well in advance. Keep in mind the weekend are also when most weddings happen. The booked wedding events will need to take priority over tastings, space is limited.
Selecting and designing your cake:
Couples can bring in inspiration photos and color swatches to duplicate or re-design from. We are happy to create a custom look as well, with the guidance of what they would like to see. We basically work through this process with the couple during the tasting meeting. We try to organize the tasting and design meeting into one, one-hour session.
We also make single-tier cutting cakes in any wedding cake flavor and make several mini desserts for dessert tables. We can supply disposable trays of dessert, however, we do not provide dish rentals- only dessert towers in 3,4 or 5 tiers.
Our Associations/Awards:
Alessi has been voted the Best of on The Knot, awarded Wedding Wire's Best Choice 2016, 2017 and 2018 voted in the top 5% best wedding cake providers in the U.S. on Wedding Wire.
FEATURED ALESSI BAKERIES WEDDINGS ON MARRY ME TAMPA BAY: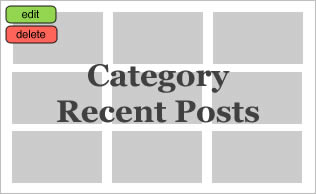 Featured Weddings on Marry Me Tampa Bay
Alessi Bakeries Reviews From Marry Me Tampa Bay Couples: 
"Since we were nearly halfway across the world, I really wanted vendors that were experienced and trustworthy. Alessi Bakeries was a recommended vendor of our venue, and they did not disappoint! They were wonderful to work with, and the entire process was seamless." -Katie and Tyler | Whimsical Cranberry, Blue, and Gold Plant City Wedding
"I chose Alessi Bakeries because my mom had purchased several cakes from them before that were absolutely amazing. Their cake tasting was fabulous and the gave me a ton of options when it came to narrowing down exactly what I wanted. Melissa, the head cake designer, walked us through every step and even offered us ideas on how to save money! In the end, the cake was a big hit, and the guests were even taking seconds to go!" -Marissa and Eric | Romantic Waterfront Tampa Wedding
"Alessi Bakery provided a great variety and everything was delicious. I'm a baker and love desserts, so getting quality, great-tasting desserts was important. We wanted to include Bill's favorite desserts like donuts, pinole cookies, key lime, and lemon cupcakes! We continued to eat the desserts days later, and they were still tasty and moist. We can't wait to recut and try our wedding cake at our one-year anniversary!" -Alex and Bill | Tropical Vintage Tampa Bay Wedding
"For our wedding cake, we wanted something simple and floral and cannoli filling was an easy choice since cannoli's are one of my favorite desserts. We chose Alessi's Bakery because we loved that they were a local bakery and that they had a dedicated department just to wedding cakes. Their service was fantastic! From our initial cake tasting to the day of the wedding, they were prompt, thorough, and just pleasurable to work with." -Jessica and Evan | Green and White South Tampa Wedding
"I always liked the simple two-tier white cake with some flowers. Alessi Bakeries is the bakery that Cross Creek Ranch partners with. I loved our tasting with them! They made it fun and quick. The cake and cupcakes turned out perfect and people were raving about them all night!" -Sierra and Matthew | Rustic Mint, Navy and Blush Tampa Bay Wedding
"Our two-tiered wedding cake was designed to be soft and romantic with white roses and a gold "Mr. and Mrs." topper. The flavor inside consisted of chocolate and yellow cake with peanut butter and strawberry filling; the perfect PB&J cake! We also added cupcakes to our dessert menu to give our guests a variety of flavors to choose from. When we went to our tasting at Alessi Bakeries, we were blown away by the presentation and variety of cakes we could create. Alessi was helpful in the selection process and shared new ideas about flavor combinations and decoration." -Brittany and Andrew | Elegant White, Grey & Hunter Green Rustic Tampa Bay Wedding
---
---
As Seen on Marry Me Tampa Bay