Your Tampa Bay wedding guests have dedicated an entire day, possibly even a whole weekend, to celebrate your marriage, so you want to show your appreciation through a wedding favor.  The options are endless when it comes to choosing a favor, but one of the most trending choices that we've seen is incorporating a sweet treat to thank your guests.
We've asked Tampa Bay wedding dessert experts to share some of their favorite picks when it comes to designing a favor that will impress your guests! With an edible wedding favor, they will have a memento that they can savor after the party ends.
Custom Cookie Favors
Cookie favors are so popular because the couple can add special touches that make them more personal. They have a good shelf life if not consumed right away and are easy to take away from the wedding reception. The most popular cookie is the state of Florida design with a heart over the Tampa Bay area. Couples can also use stickers with their names or monograms to customize thier favor even more. Other states can also be made to include where the couple met or where their family is from. -Melissa Maggiore | Alessi Bakeries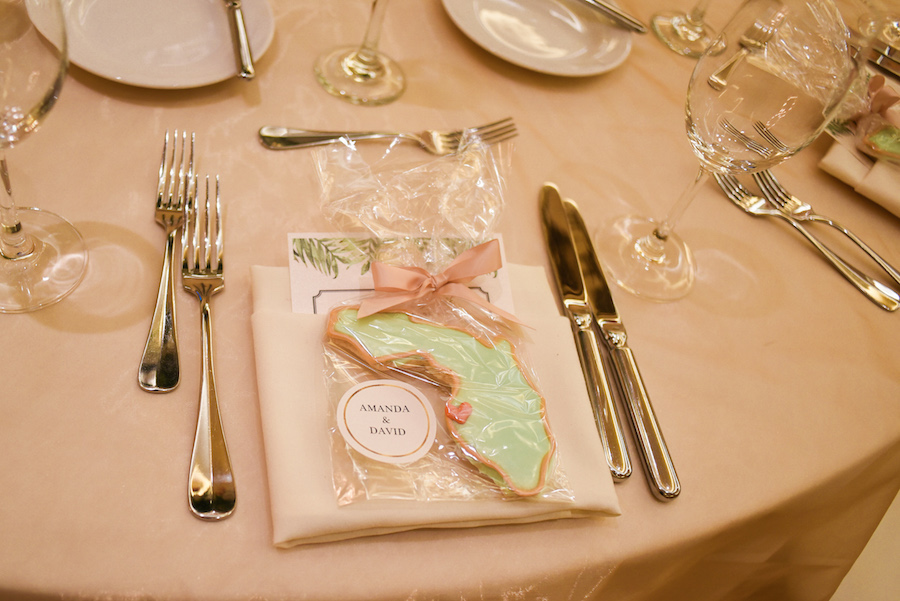 Photo: Donna Von Bruening | Cookie Favor: Alessi Bakeries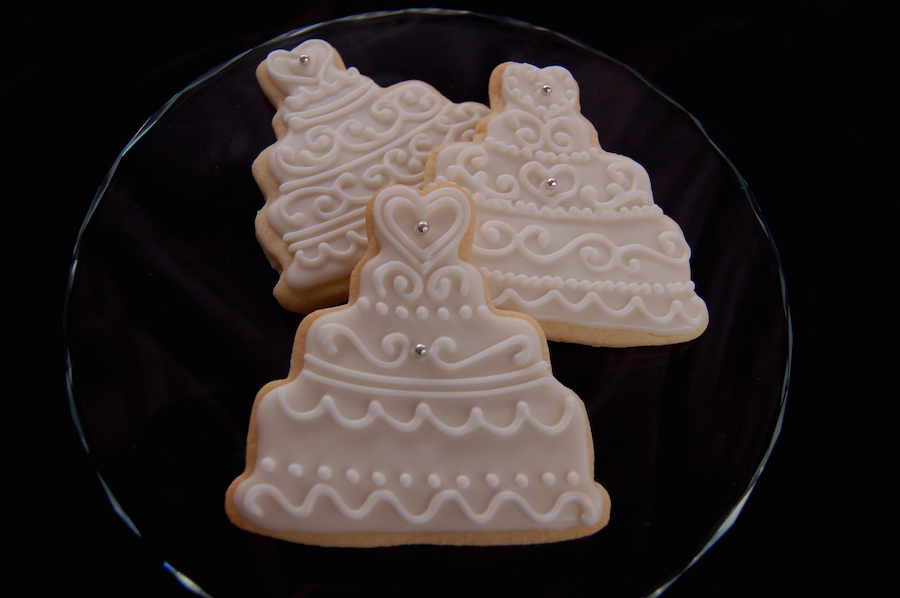 Cookie Favor: The Artistic Whisk
Cookies, chocolates, and macarons can stay fresh for quite a few days, where as some edibles have a shorter shelf life (i.e. candy, chocolate dipped apples and strawberries). Edible favors can be customized to match your wedding theme or color palette. Get creative with flavors, colors, boxes, bags and even bows! -Jovana Boksen | The Artistic Whisk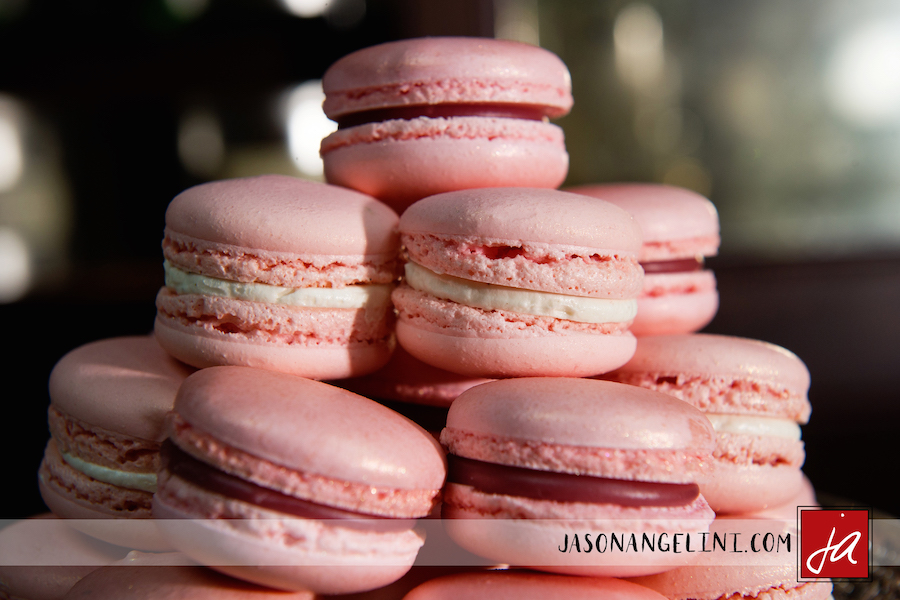 Photo: Jason Angelini Photography | Macarons: The Artistic Whisk
Cake Pops
Cake pops continue to gain popularity as wedding favors for a number of reasons. They are a unique way to match the theme of your wedding, keep costs down and appeal to those hard-to-shop for people. Another great option is using cake pops as name/ place cards. Edible favors offer your guests a unique option, showing them that love is in fact, sweet!
Cake pops matched to your color scheme start at $2 each and can be individually wrapped with a personalized tag or left unwrapped for display at each guest's table setting. As an added touch, the tags can be color coded to represent your guests' meal choice, perfect for plated entrees. -Brandi Matiyak | Sweetly Dipped Confections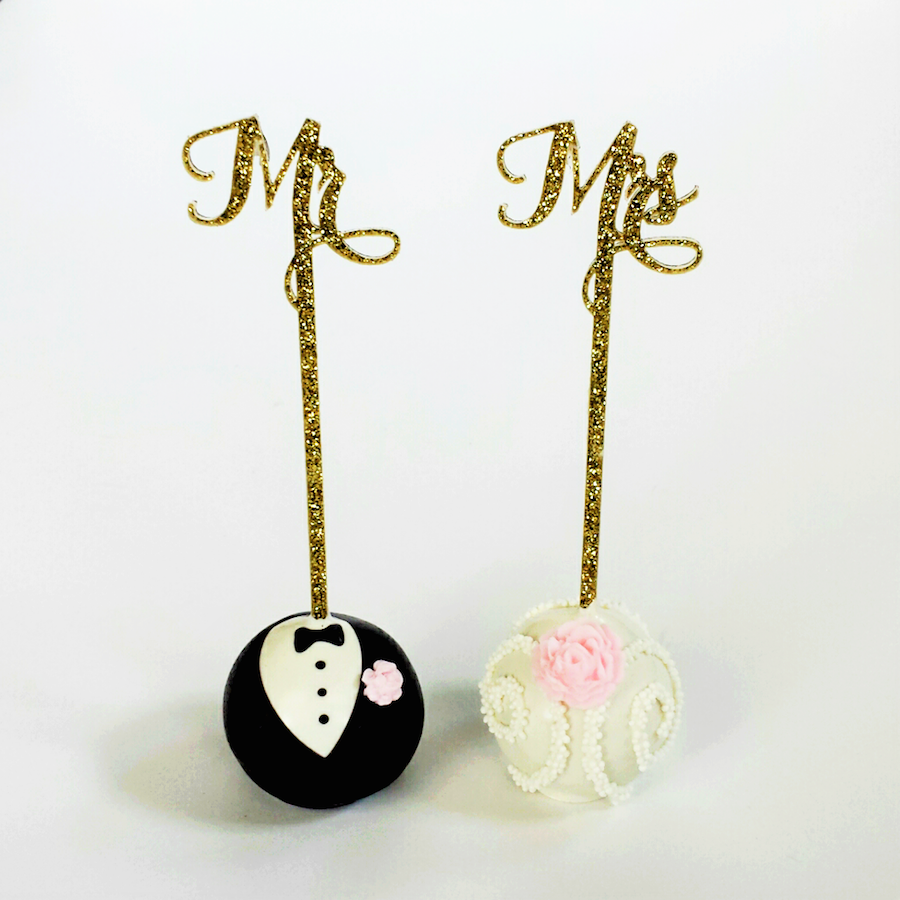 Cake Pop Favors: Sweetly Dipped Confections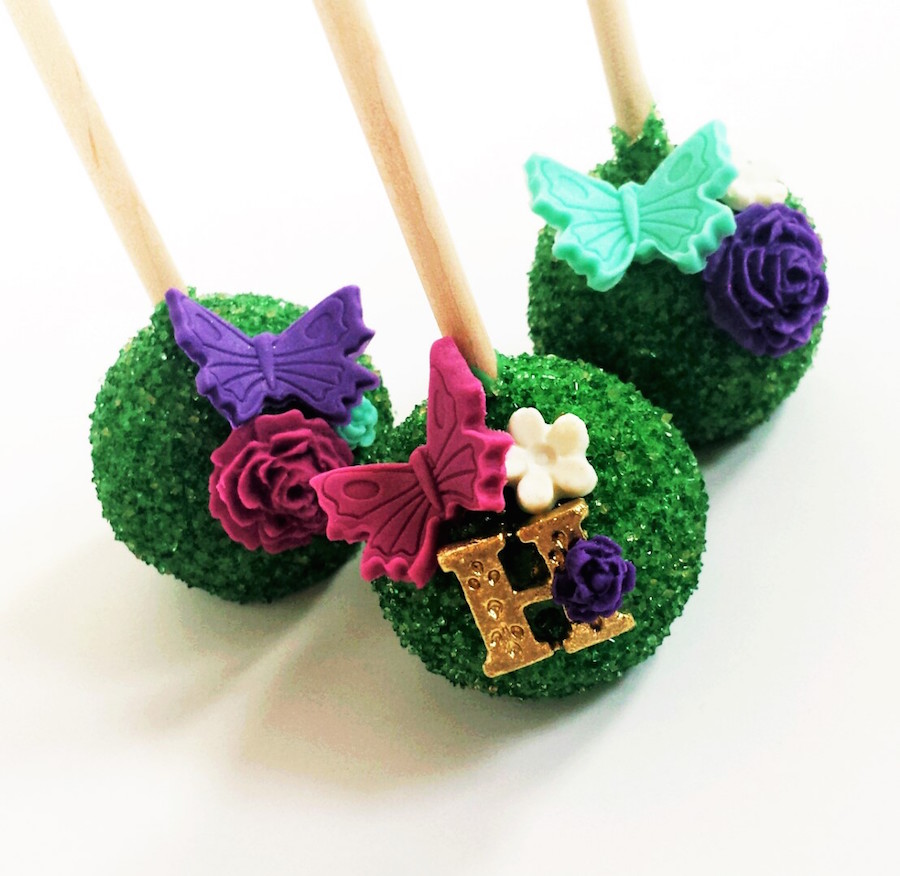 Cake Pop Favors: Sweetly Dipped Confections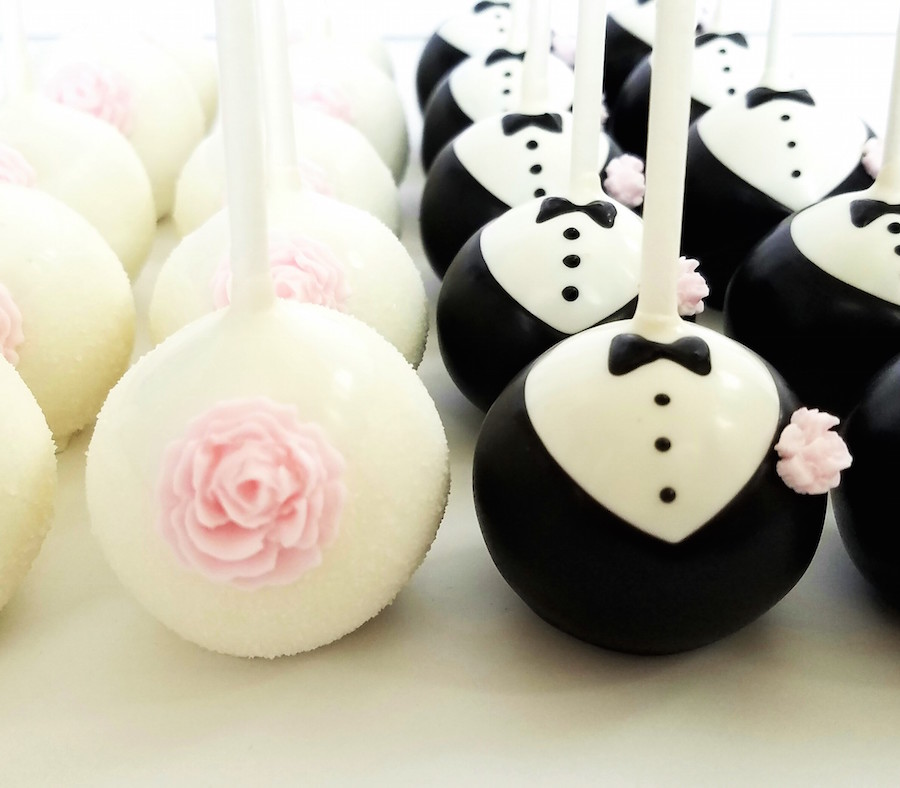 Cake Pop Favors: Sweetly Dipped Confections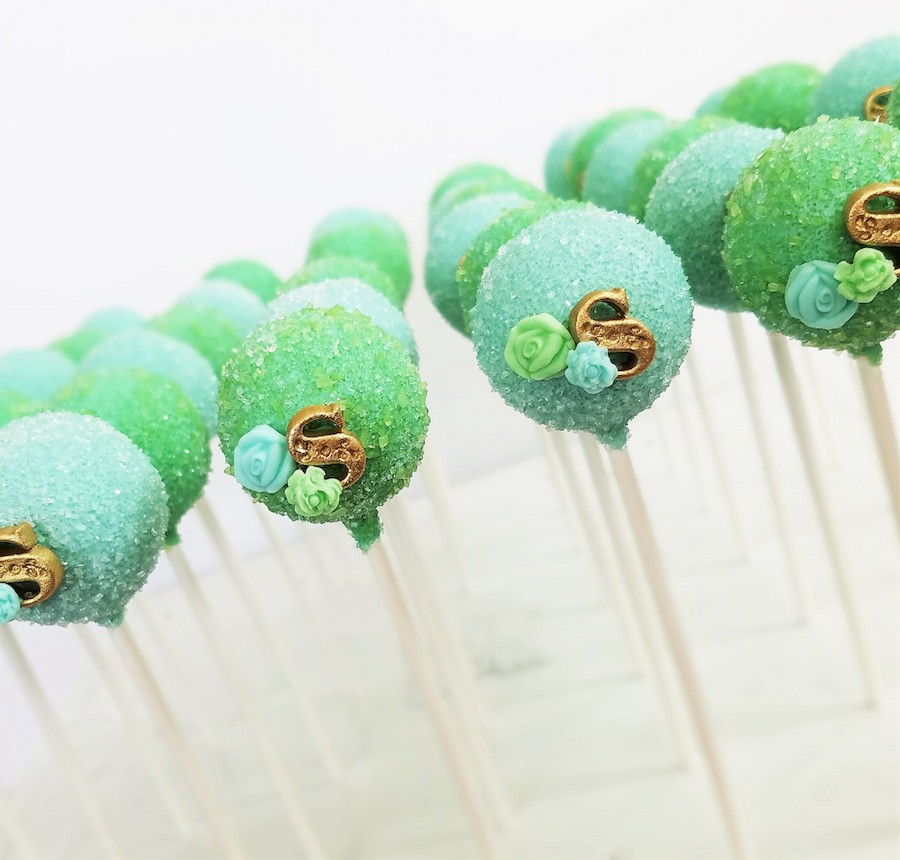 Cake Pop Favors: Sweetly Dipped Confections
Creative Sweets
Edible favors are a great idea for your wedding favor. Sometimes guests are so full from dinner or they are too busy dancing that they forget to enjoy the cake, but an edible favor a great way to make sure they get to eat something sweet. It's a great way to add your unique personality into your "Thank You." -Jovana Boksen | The Artistic Whisk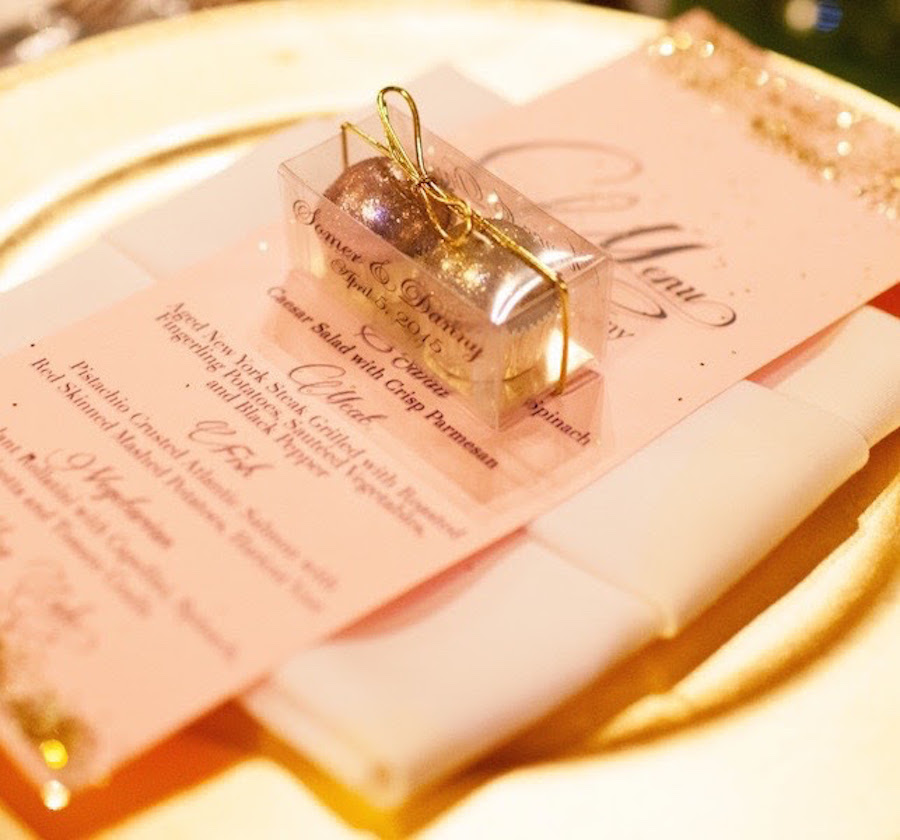 Blingin' Bon Bons: The Artistic Whisk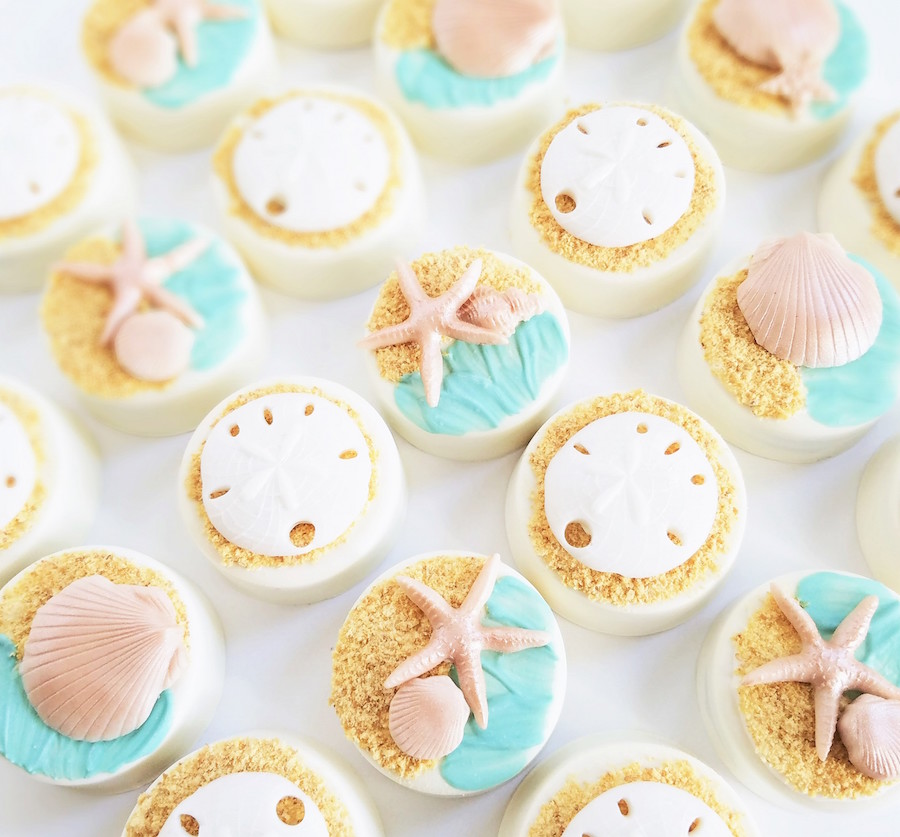 White Chocolate Covered Oreos: Sweetly Dipped Confections
Popcorn Favors
Popcorn bars create an interactive activity at your wedding where guests can pick and choose from multiple flavors. They also make a great snack that won't fill them up before dinner and also serve as a sweet or savory favor that they can take home as a gift. – Laurie Cinelli | iPop Gourmet Popcorn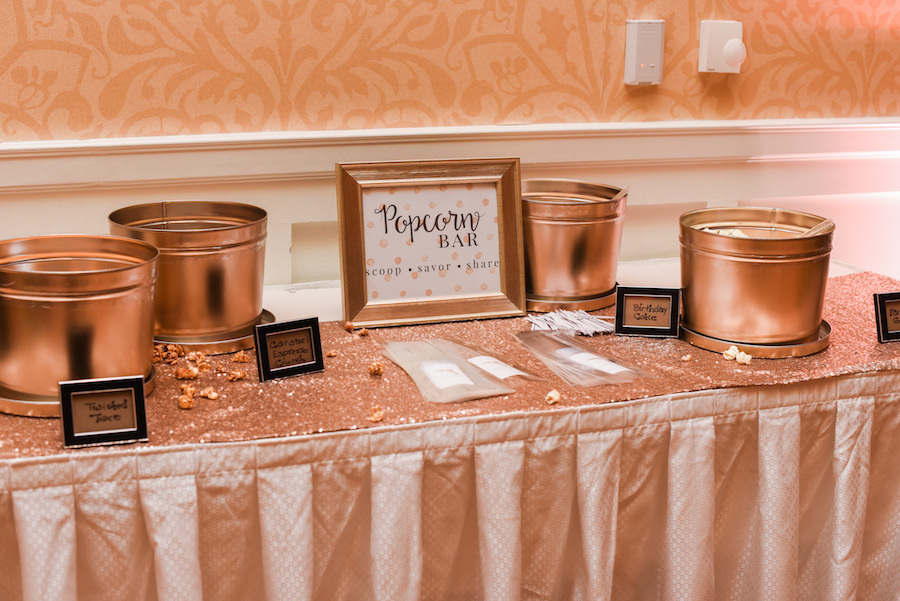 Photo: Donna Von Bruening | Popcorn Bar: iPop Gourmet Popcorn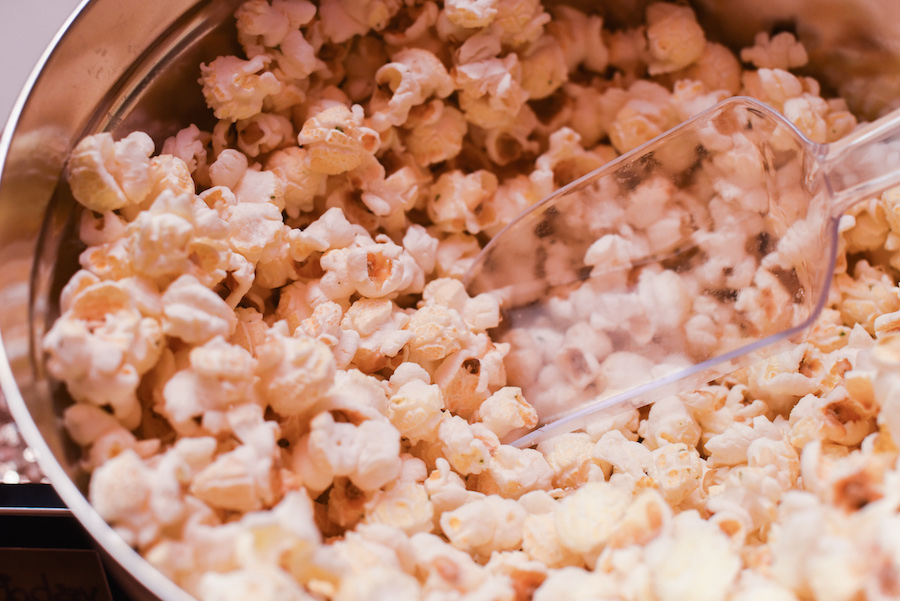 Photo: Donna Von Bruening | Popcorn Bar: iPop Gourmet Popcorn