If you have a sweet tooth like we do, one of the best parts of planning your Tampa Bay wedding is choosing the desserts and cake. Wedding cakes are some of our top liked posts on Instagram and Pinterest, because not only are they truly pieces of art, but knowing you get to eat them after make them that much indulgent!
To take the mystery out of budgeting and choosing your wedding cake and desserts, we've asked the area's top pastry artists to provide their expertise. All pricing is relevant to the Tampa Bay/Sarasota wedding market.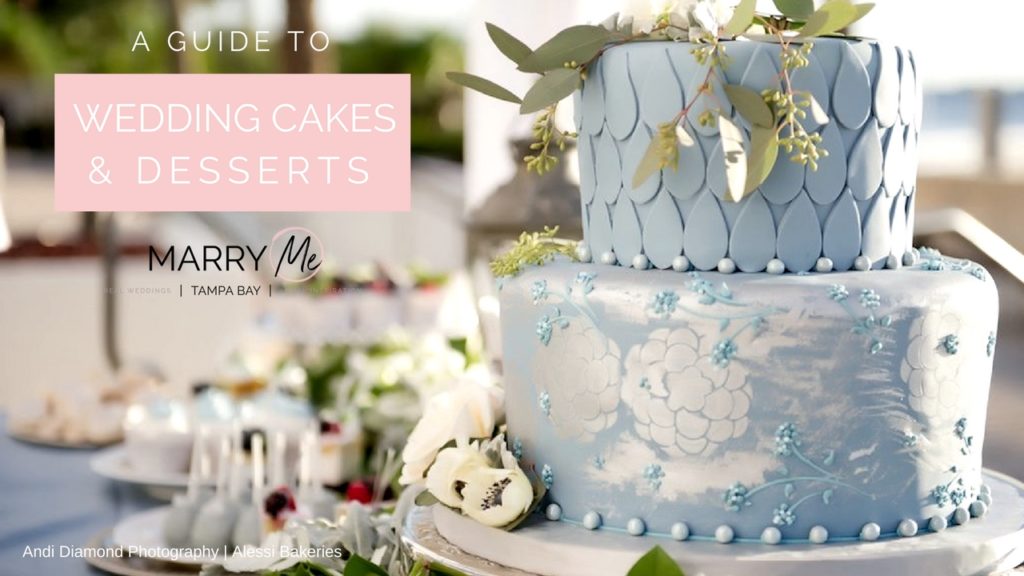 The Experts:

What is the average cost of hiring a professional wedding cake baker?
Laurie Ryan, who started A Piece of Cake & Desserts in 2004 in Tampa says:
"An average price for hiring a wedding cake baker is $5.50-$8.50/per person. When budgeting for a wedding cake remember flavors, sugar flowers, elevation, jewelry, and extensive design can add to the cost."
Why does the price of wedding cake/desserts vary?
According to Brandi Matiyak, owner of Sweetly Dipped Confections, pricing will vary based on a few different factors:
1. Level of detail in the design. More detailed designs take longer to execute, resulting in a higher cost.
2. Flavor choices. Opting for exotic flavors that require pricier ingredients, versus more traditional flavors.
3. Skill set of the baker. A seasoned baker may have more experiences with certain techniques and may charge more. Whereas, a newer baker is sometimes still perfecting their techniques and may charge a bit less.
Jovana Boksen, owner of the The Artistic Whisk, adds:
"Pricing depends on the number of servings, time it takes to achieve the desired decor and the cost of the materials."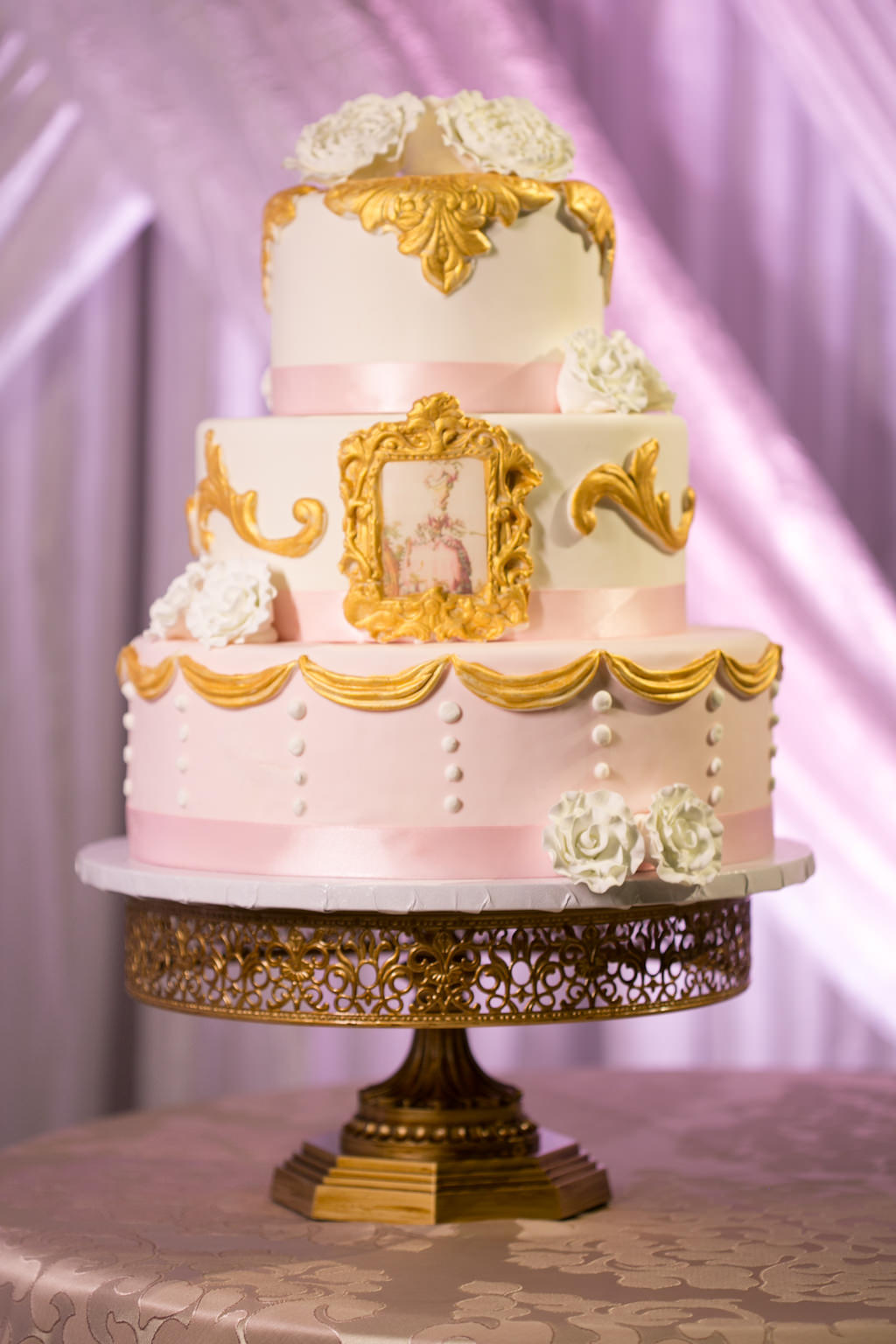 What is the difference in hiring a grocery store versus wedding bakery?
Head wedding cake designer of Alessi Bakeries since 2000, Melissa Maggiore shares:
"An independent bakery can offer a larger variety of flavor options and design style. Most grocery store bakeries may be held to a variety of designs that only certain decorators can provide and their cake layers are also outsourced and shipped from another location with limited options. Most independent wedding cake bakeries have varieties of flavor options that are made fresh and, in some cases, can be tweaked to your desired flavor. Along with skilled designers and delivery drivers, we can offer personal touches, giving you the specialized attention your wedding deserves."
According to Jovana:
"First and foremost, it's going to be the quality of service. For our bakery, we only hire professionally trained staff who have a passion for what we do. We also have an office manager and an owner who love to work with people, therefore we treat our clients like family. We get involved in the planning and treat weddings as a celebration, which it is! Grocery stores have so much else going on, it's easy to seem like just a number to them, most of the time. Another important difference is the ingredients and creativity that go into creating our cakes. At a grocery store, you are limited on the flavors and on the decor. We are a custom bakery, so we have a wide variety of flavors, fillings, and the decor is literally endless. We also use only natural ingredients, and everything is baked in house, from scratch. Grocery stores typically order their cakes in frozen from their warehouse bakery, and the frosting and fillings arrive in buckets that never have to be refrigerated, often making them unnatural, hydrogenated and artificial, which helps the cost, but sacrifices the taste and mouthfeel. Overall, it's a completely different experience.
Brandi adds:
"Many grocery stores use frozen ingredients and pre-made frostings, fillings and toppings. Whereas a custom wedding bakery tends to prepare everything to order. Things that are mass produced in big box stores will always be less expensive, but with a wedding bakery, you can have something created fresh just for your event and custom made to perfectly match your vision."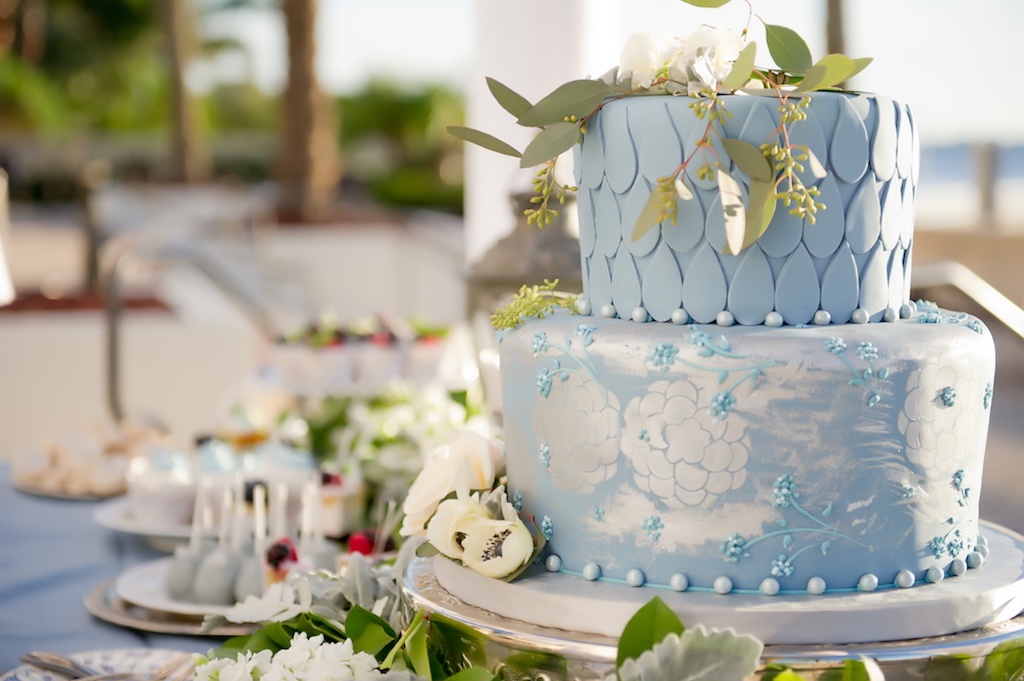 Can I just order a "fake cake" and serve sheet cake to guests?
Brandi shares insight on this popular money-saving misconception.
"Fake cakes are not necessarily a cheaper alternative. The baker you hire will still need to decorate the "dummy cake" to match your color scheme and decor. In the end, this option may not save you very much at all."
I don't like cake, what are some dessert alternatives?
Angie Croft, the owner of Pop Goes the Party shares:
"For couples who are seeking an alternative to a traditional wedding cake, providing a dessert bar for guests is always a great option. When thinking about your crowd, its often hard to pinpoint one item or cake flavor that you know for sure everyone will love. Reputable bakers, who have experience pleasing crowds, are necessary when determining what desserts to offer such as: cake pops, chocolate dipped treats, macarons, decorated cookies and mini cupcakes. In addition, small bites of something sweet are appealing to the masses, can be coordinated to your wedding colors or theme and often look visually appealing when displayed professionally. No more wasted cake slices in the back of your venue!"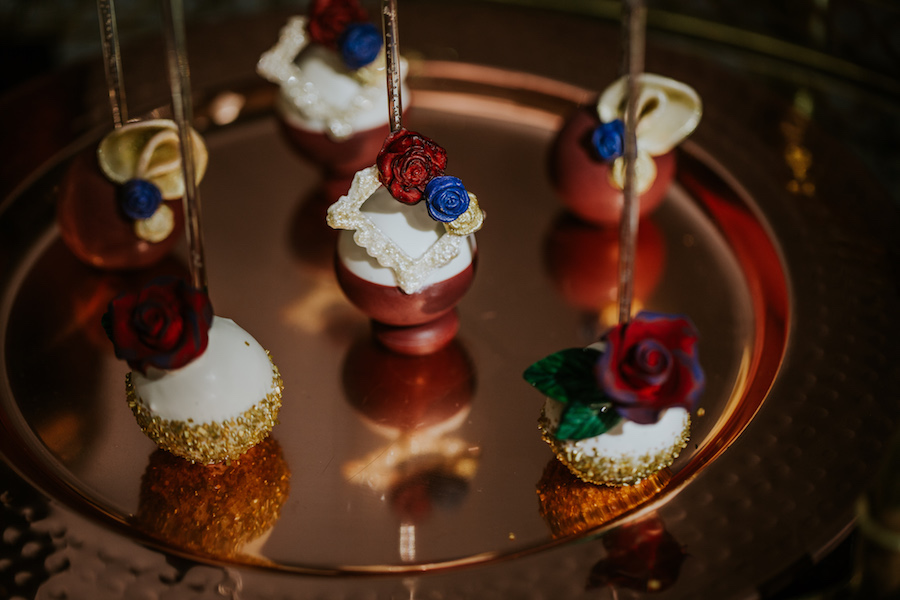 What are some options for edible favors?
Brandi, who specializes in individual intricate, custom wedding desserts shares:
"Custom cake pops (starting at $2.25 each), chocolate covered Oreos (starting at $2.50 each) and more! All favors can be individually wrapped with a personalized custom tag or come in a beautiful individual favor box."
Jovana's best-selling favors are:
"Macarons (starting at $2.25), clam shell macarons (starting at $3.50), decorated sugar cookies (starting at $4.), blingin bon bons (starting at $2.50), and 3-4 pc dessert boxes (starting at $10). The possibilities are endless."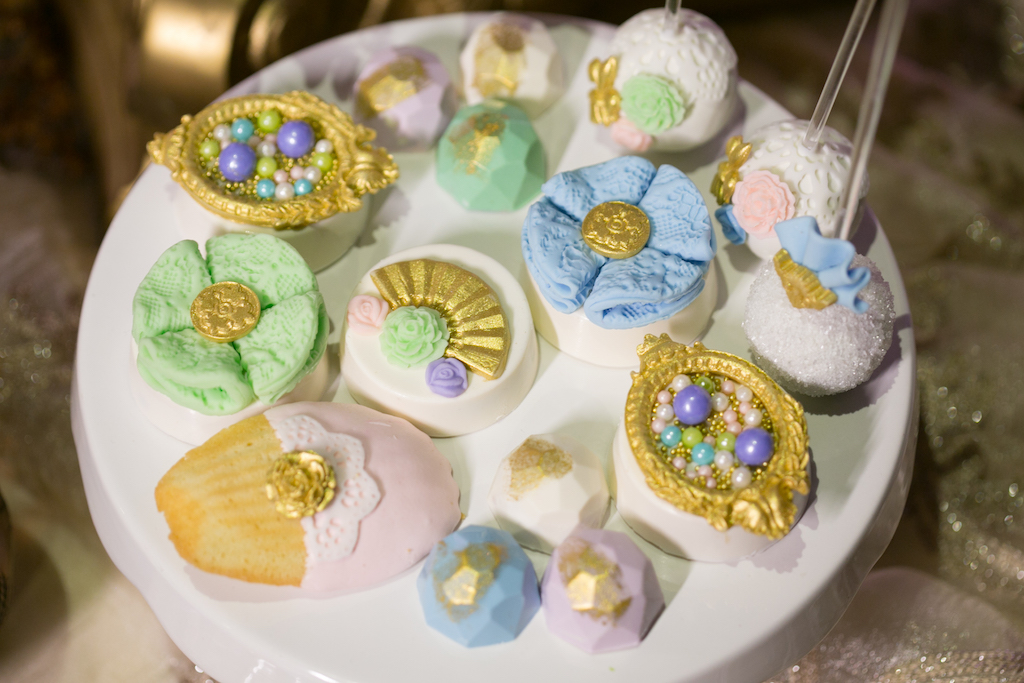 Keeping it Real about Pinterest:
Jovana, whose bakery just celebrated their 3-year anniversary and 500th wedding wants you to know:
"Do some research on different styles before you come in for a tasting. That helps your baker a ton when they start to plan a design for your cake. Also, Pinterest is a wonderful tool and a lot of the cakes are gorgeous, but they are usually decorated styrofoam and have literally taken over 30 hours to create. We, like most people, don't work for free, so a lot of people are shocked when we discuss the price of these fancy cakes. We like to give other cost effective options, and we try our best to work with everyone's budget."