Lauren and John's Love Story:
Although John and I both attended the University of Florida for our undergraduate degrees, we did not meet until the summer of 2009, while we were studying abroad at Oxford University. We were both in law school at the time – him at the University of Florida and me at Florida State University.
Oxford was a really amazing place to meet and get to know someone. It's a city that lends itself to taking long walks, spending lots of time in parks and pubs and having really thoughtful conversations. Being there gave us a chance to really learn about one another and develop a deep appreciation for each other, before we even went on our first date.
Several weeks after we met, we finally had our first date in London where we saw Jude Law star in Hamlet and later shared our first kiss in front of Buckingham Palace. I knew before we left Oxford that I would marry John, and I (gladly) followed him to Tampa after we both graduated from law school.
We got engaged on Anna Maria Island in February of 2013. Anna Maria is really special to us, and we spend a lot of time there, but the timing of John's proposal completely surprised me. He asked me to marry him on a deserted beach at sunset, and we later celebrated at a restaurant with our families, who were waiting there to surprise me.
I love that we got engaged in a spot that we will take our family for many, many years!
Lauren and John's love story as seen in the Tampa Bay Times
Lauren and John's love story as seen in the Florida Times Union
While the Tampa couple had to travel thousands of miles to find one another, they tied the knot just steps from their home.
"We live in South Tampa and were married  just a few blocks from our house. It was really special to get married in the heart of the neighborhood we both love," Lauren shared. "I actually got ready with my bridesmaids and our mothers at our home, and we shared a first look in our front yard before the ceremony."
The pair are both multi-generational Floridians and incorporated their family heritage into their South Tampa wedding.
"We're a pretty traditional couple, and we wanted our wedding to feel very classic with some 'old Florida' charm," the bride explained. "We reflected our love for Tampa and Florida by incorporating vintage Florida postcards as our escort cards and using the names of Florida rivers as our table names. We tried to assign people to tables named after rivers that might be significant to them. There were also Florida shaped sugar cookies as our favors, and John's groom's cake was a replica of the flag of the City of Tampa. Additionally, John gave his groomsmen cufflinks that resembled the state of Florida flag."
The couple hosted their neutral colored wedding at the Tampa Yacht & Country Club.
"We chose the Tampa Yacht Club for our reception because we spend a lot of time there, so we know that the service is top notch and the food is always outstanding," Lauren explained. "It's a beautiful venue, and we loved that we could use both indoor and outdoor spaces and that our guests could enjoy the sunset on the water. The staff really spoiled us and our guests the day of our wedding; people still tell us how fantastic the grouper was!"
On the recommendation of her wedding planner Burkle Events, Lauren and John hired Tampa wedding florist Northside Florist.
"I wanted a florist who understood the classic look we were going for and Kathy at Northside Florist was on board with the look I wanted," the bride shared.
MORE: NORTHSIDE FLORIST WEDDINGS
To show their heartfelt appreciation to their wedding guests, the bride and groom used handwritten notes as their place cards.
"We really wanted our wedding to feel intimate even though it was a large event, and our guests seemed to really appreciate the gesture. It also gave us a really nice chance to spend some time prior to our wedding reflecting upon the people who were joining us that day and the impact they've had in our lives," Lauren said. "Although this took a tremendous amount of time, it was so worth it."
Looking back, one of the bride's most memorable moments came during her wedding ceremony.
"Our ceremony was really incredible. Standing with John and making such important promises to each other was pretty magical. I loved when we were told to turn around during the ceremony and look out at all of our guests – that was a really powerful moment to see all the people who love us and were witnessing the beginning of our family," Lauren reminisced.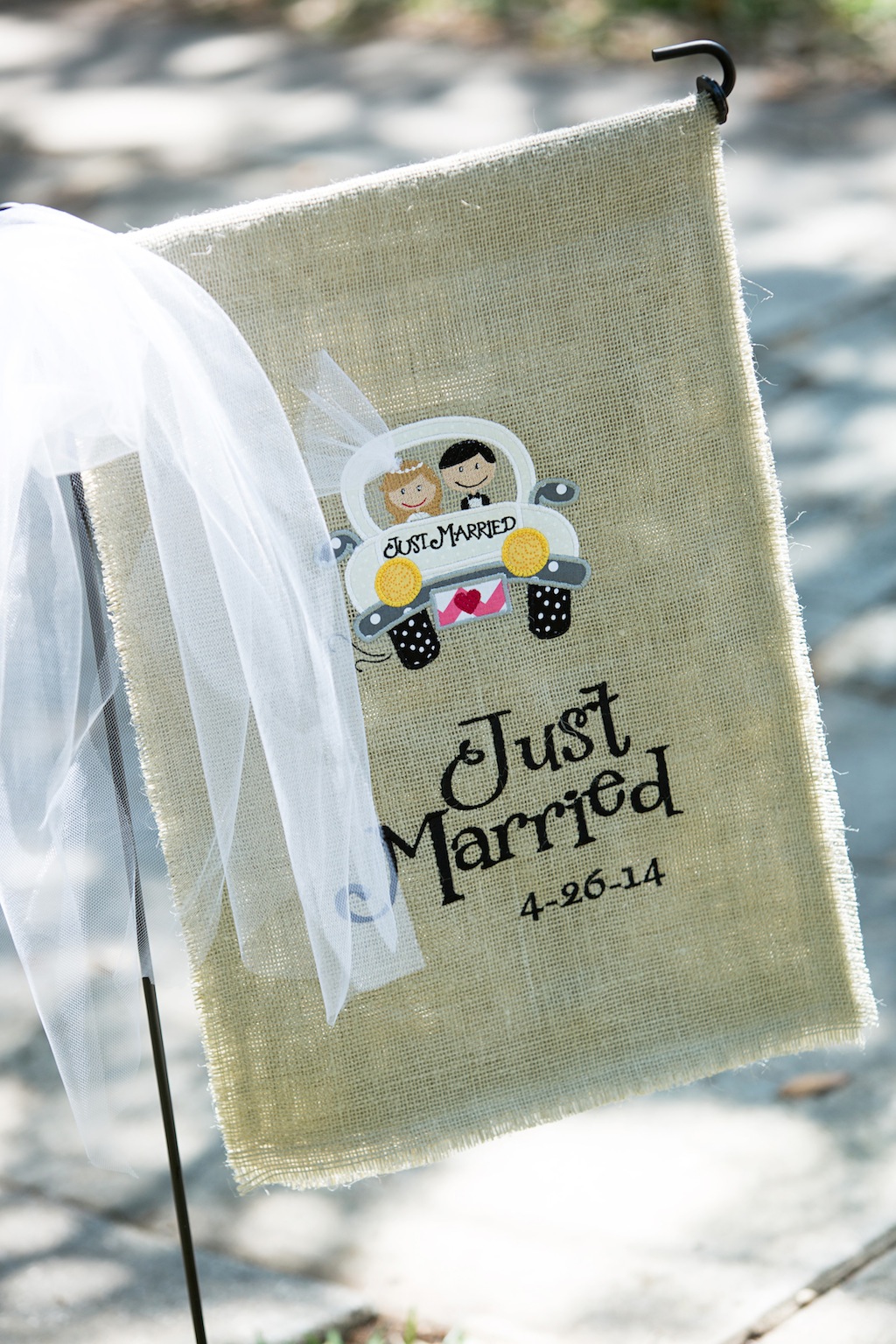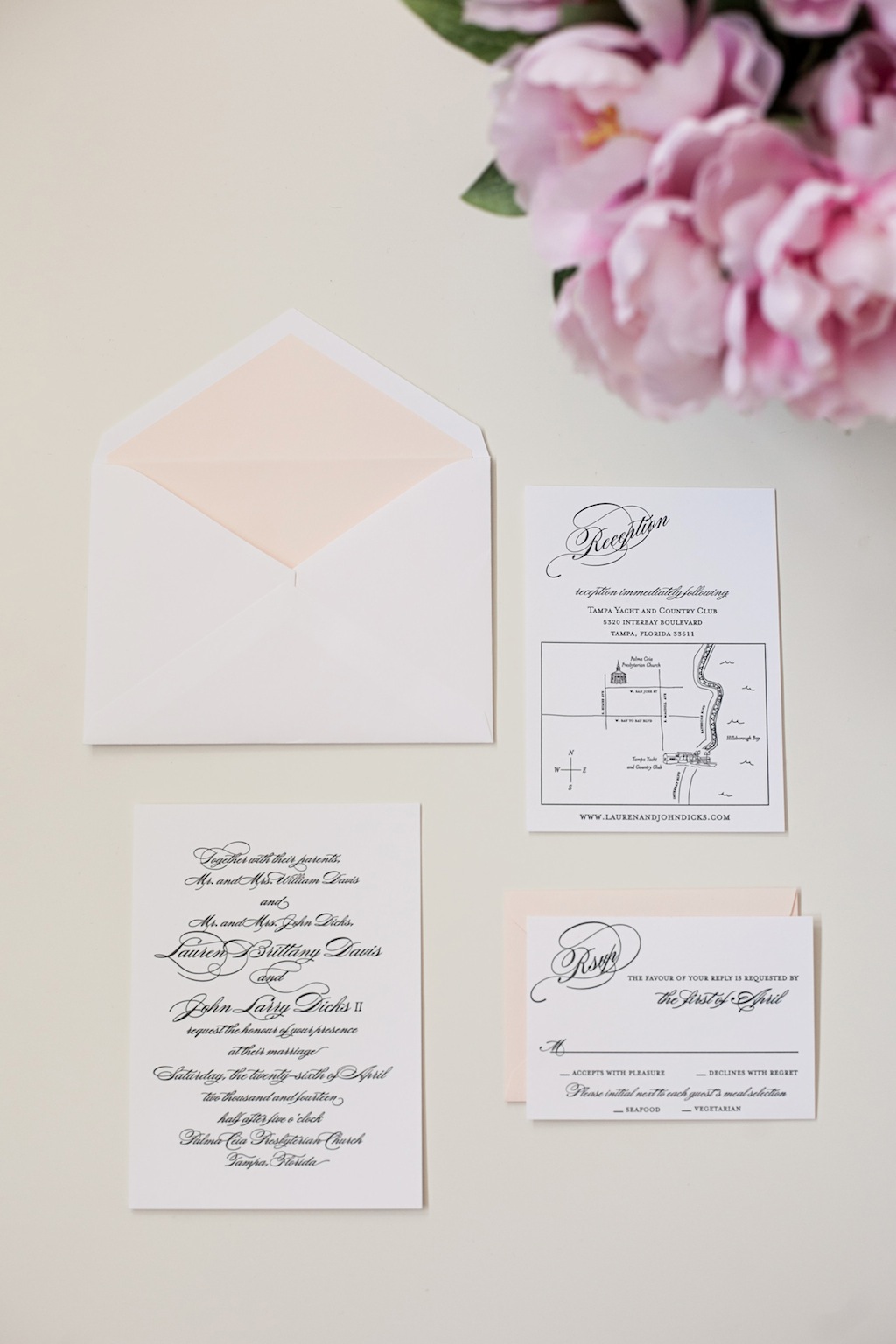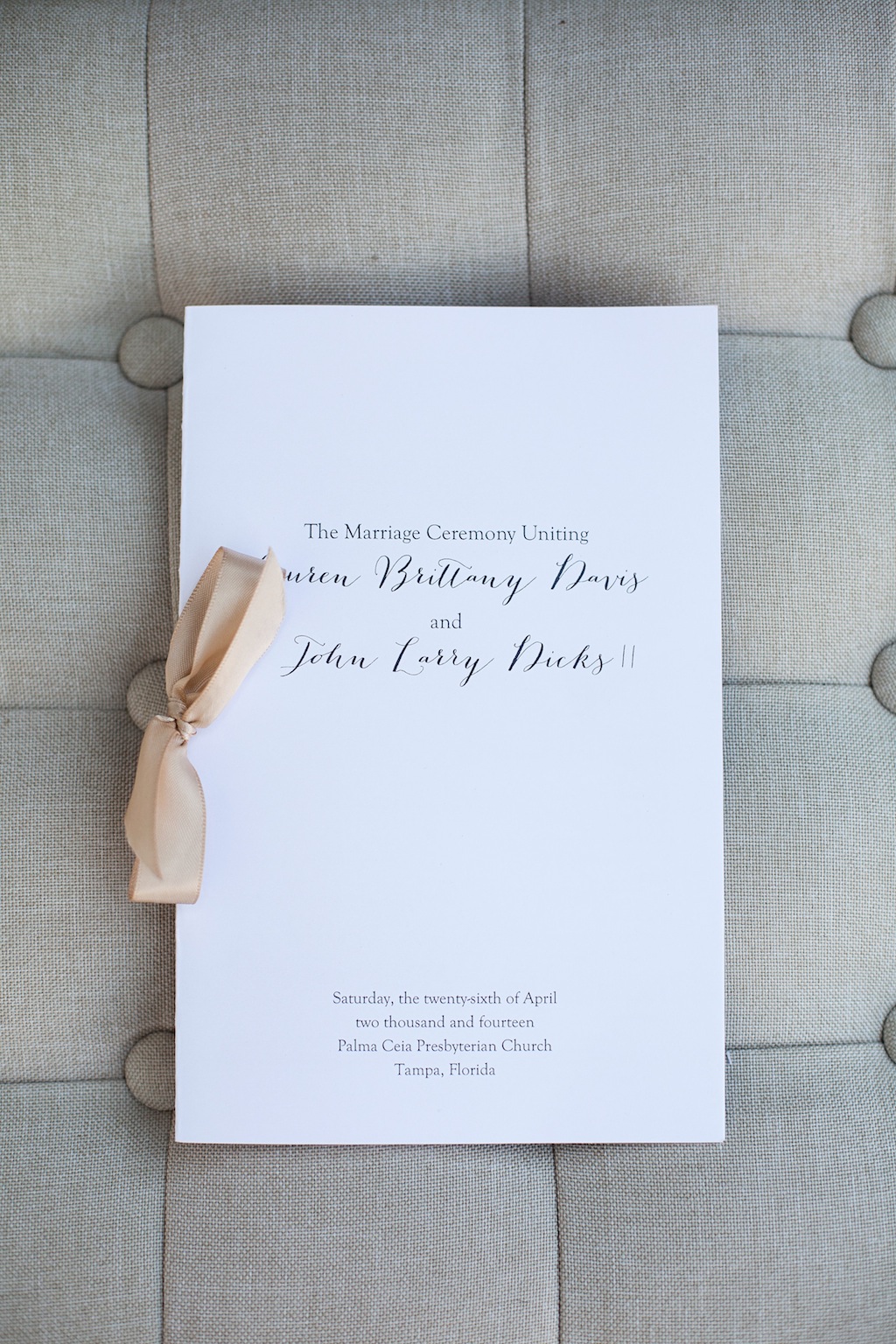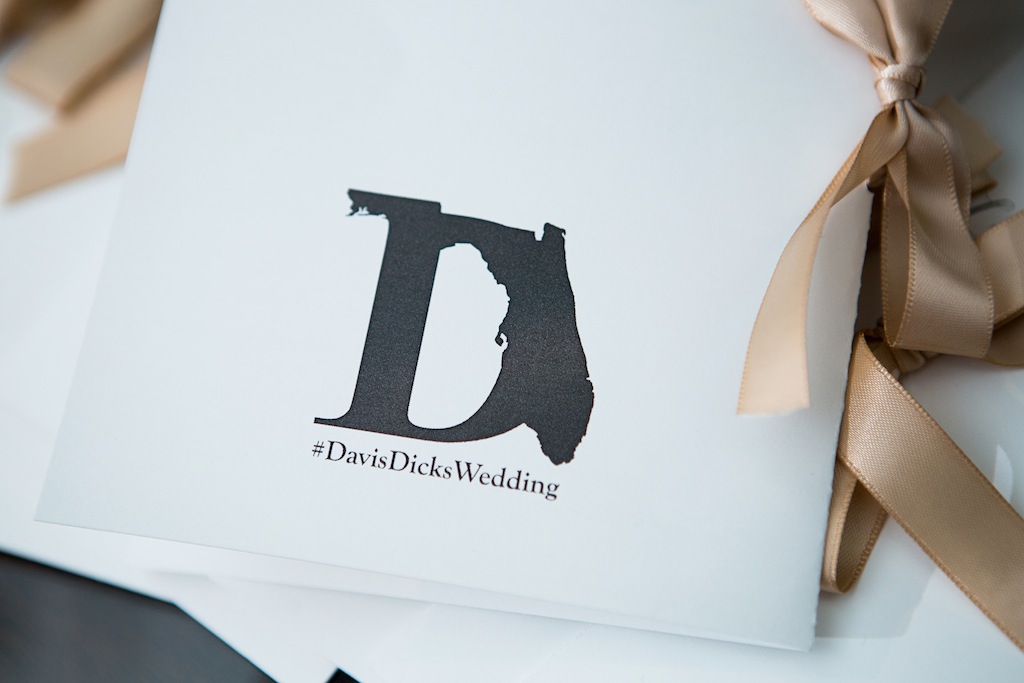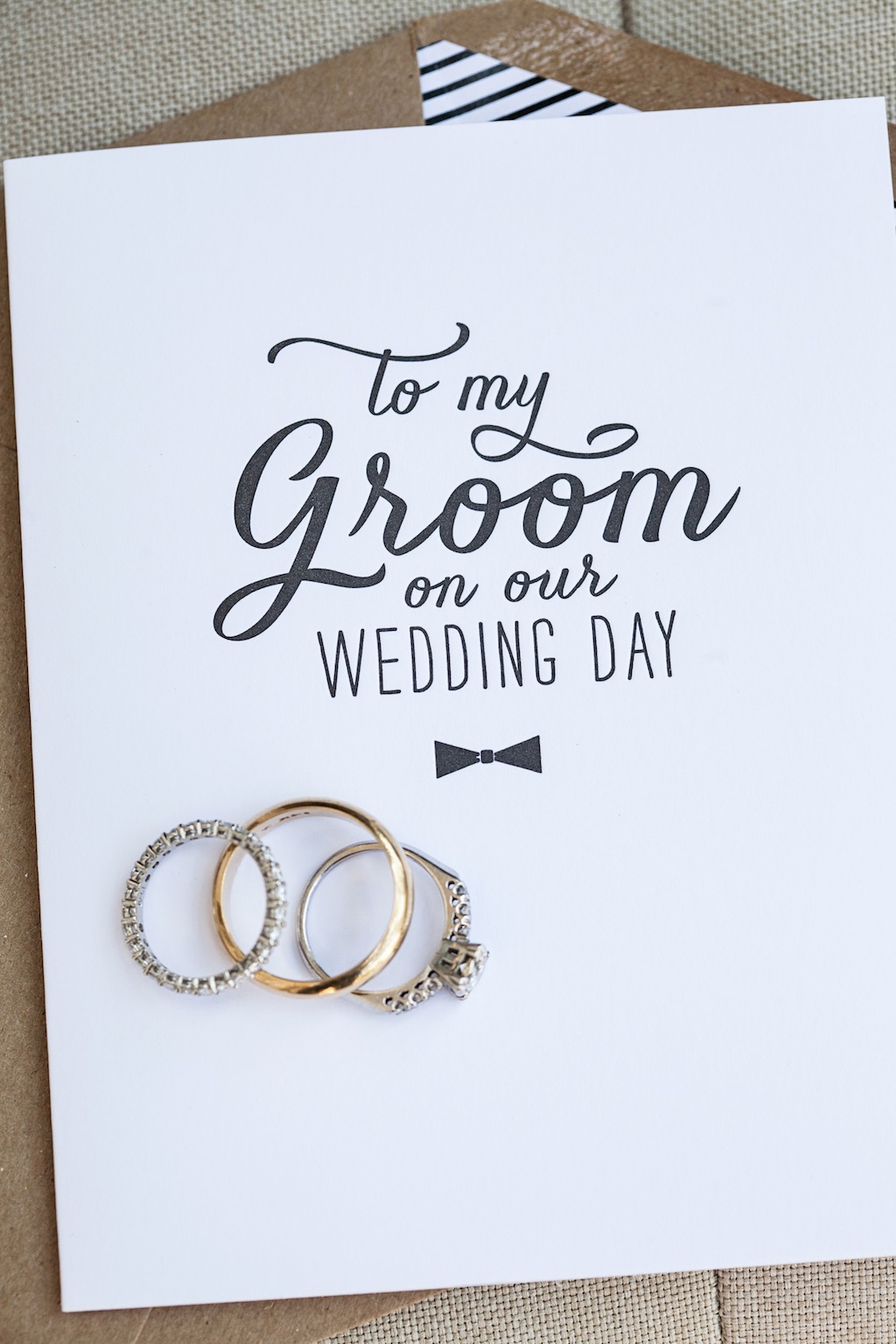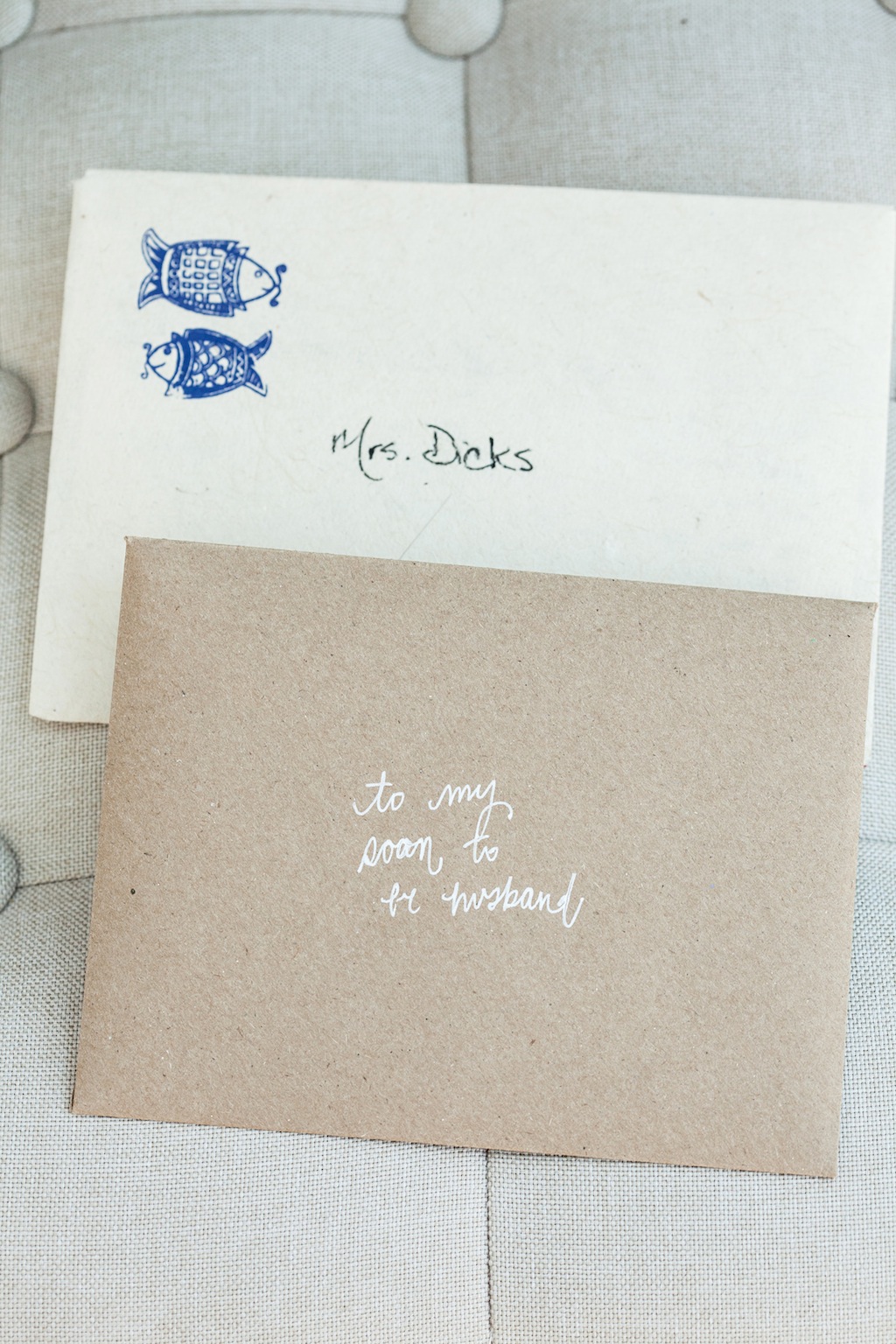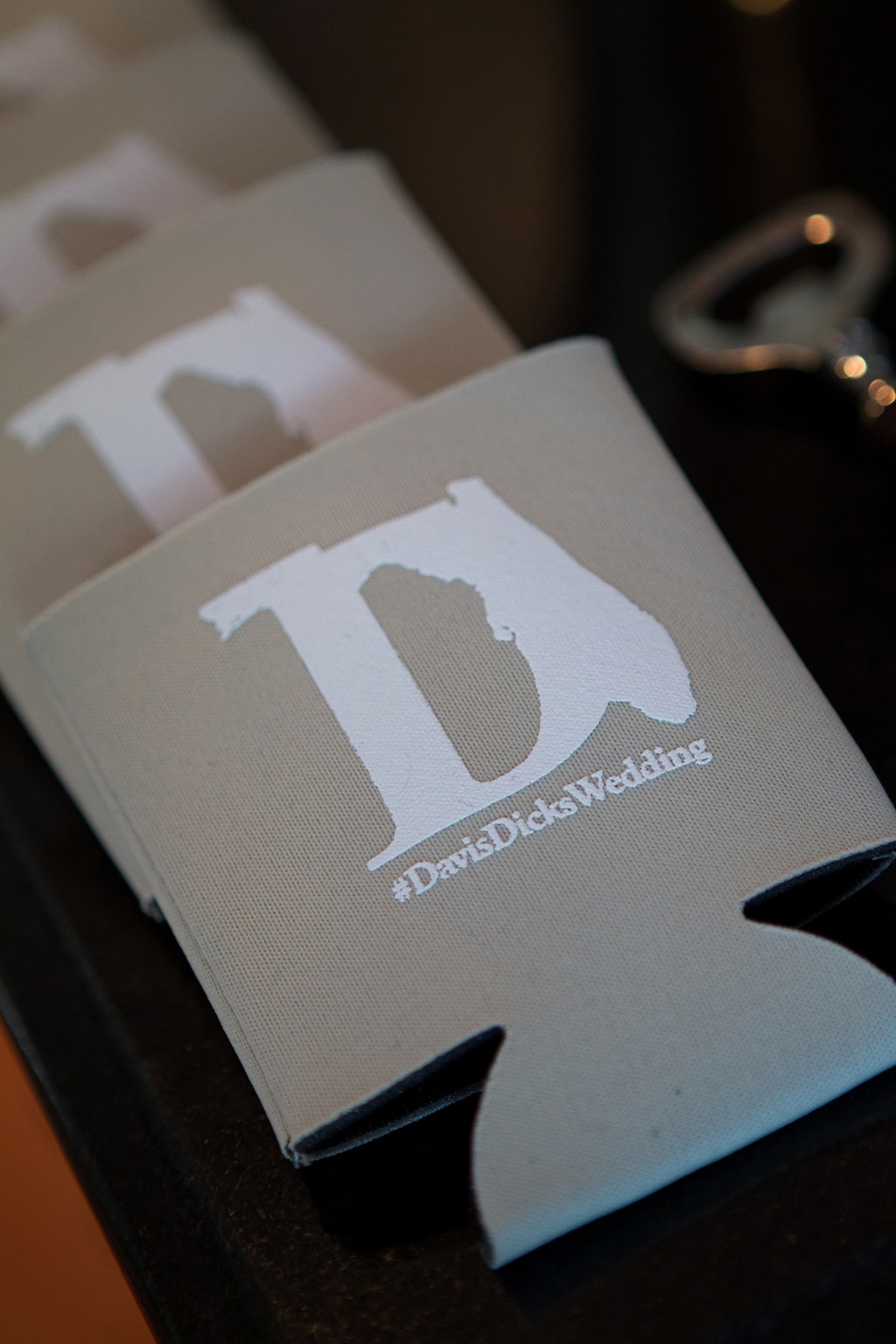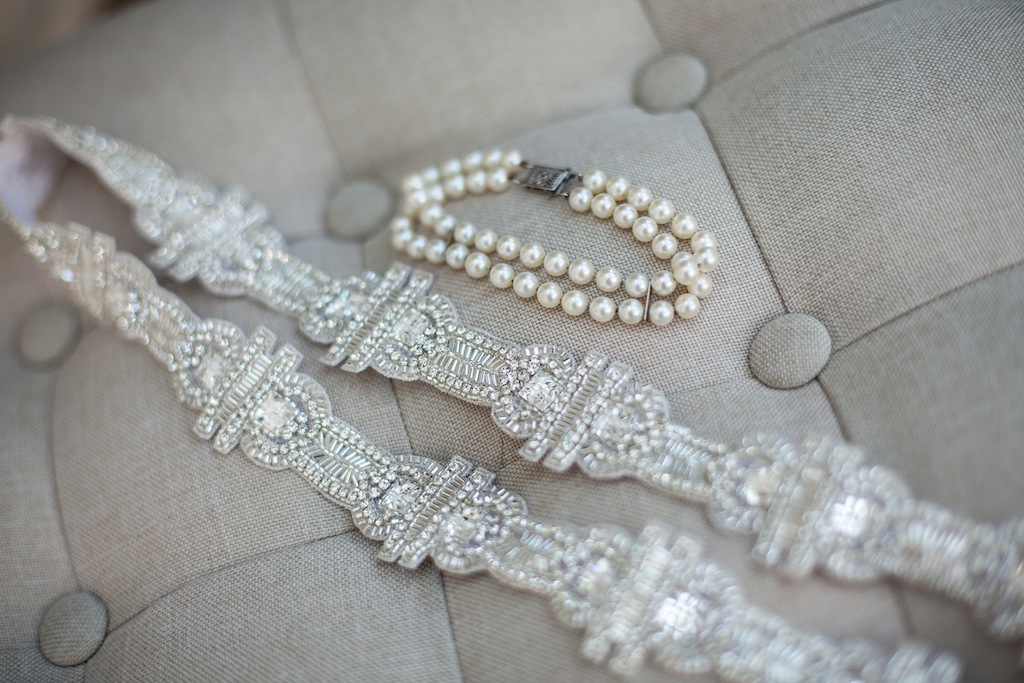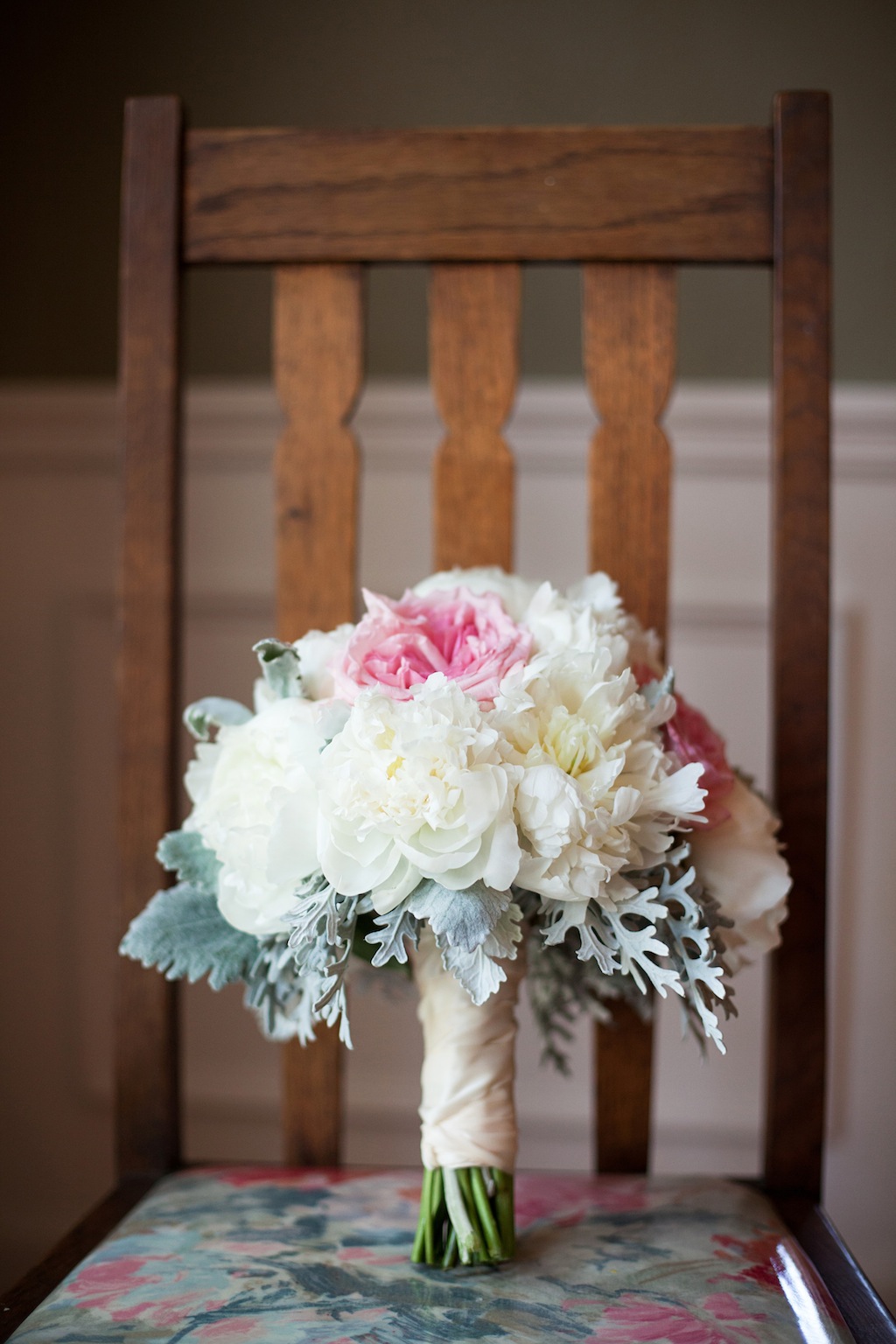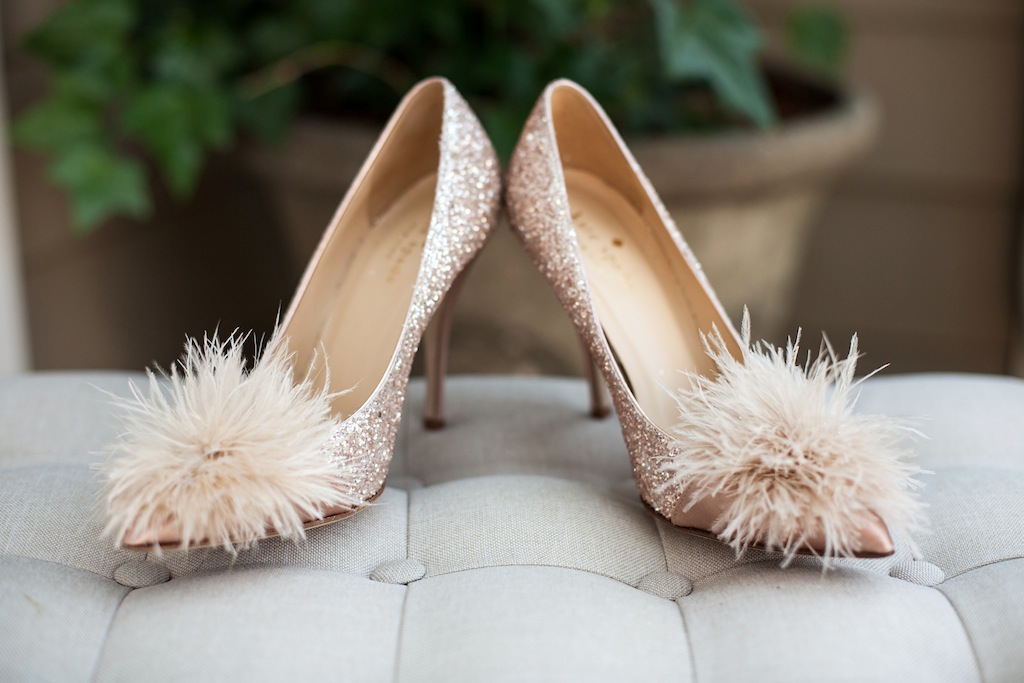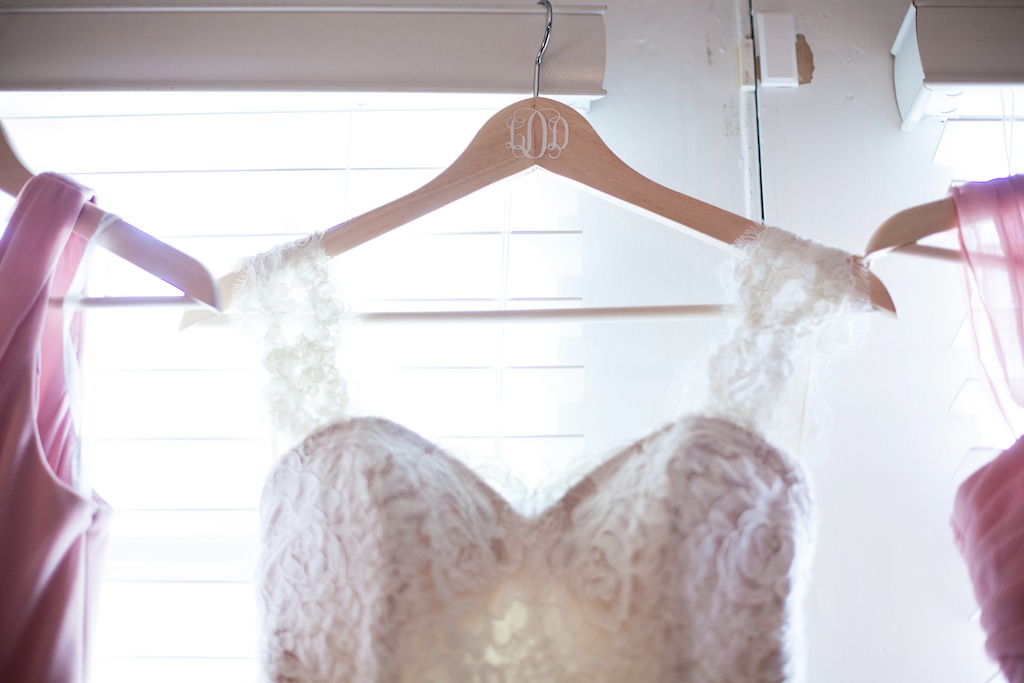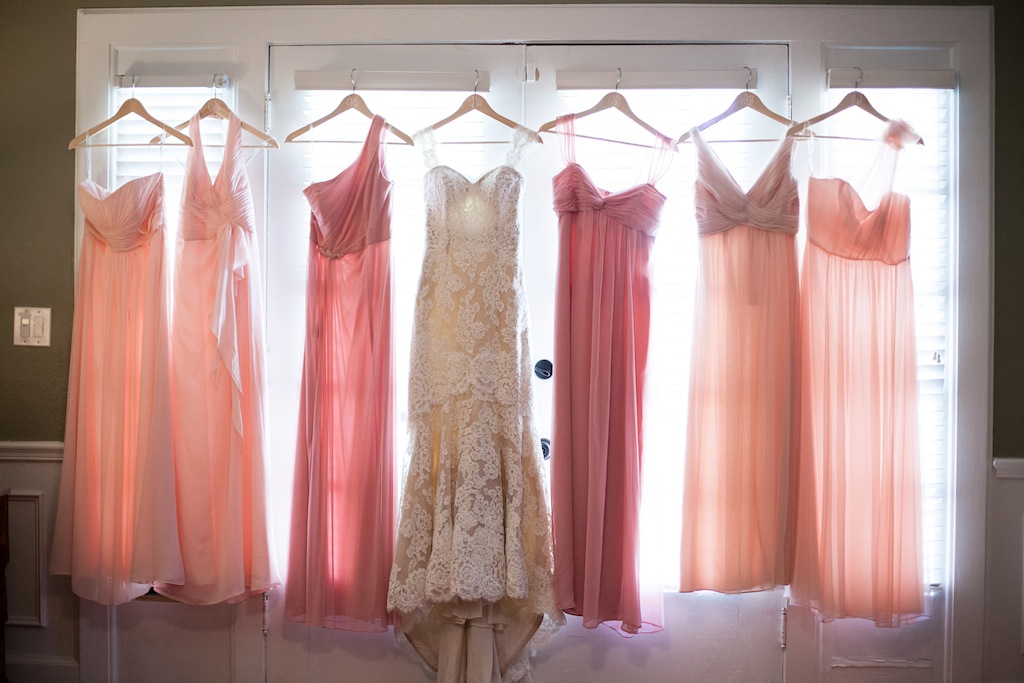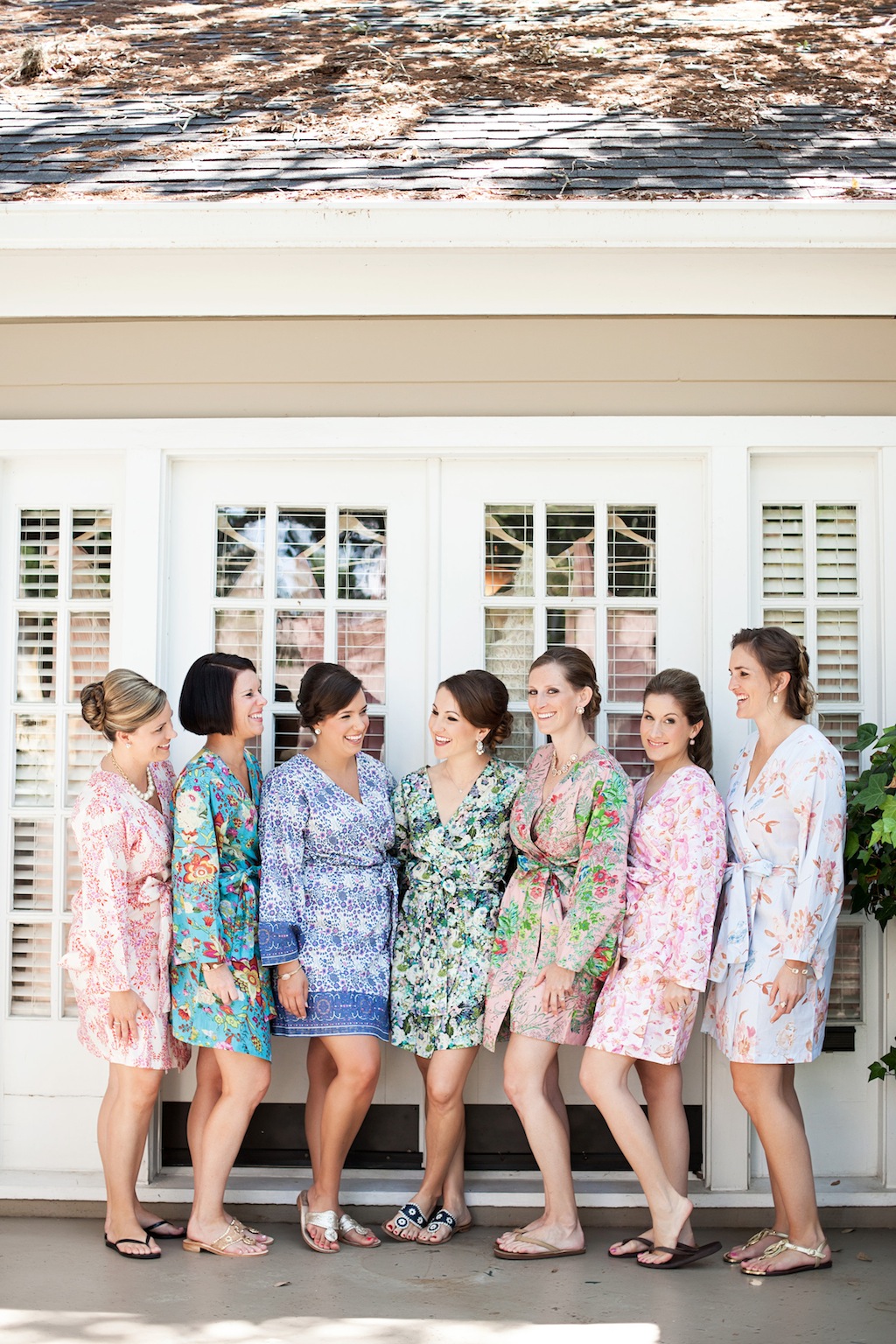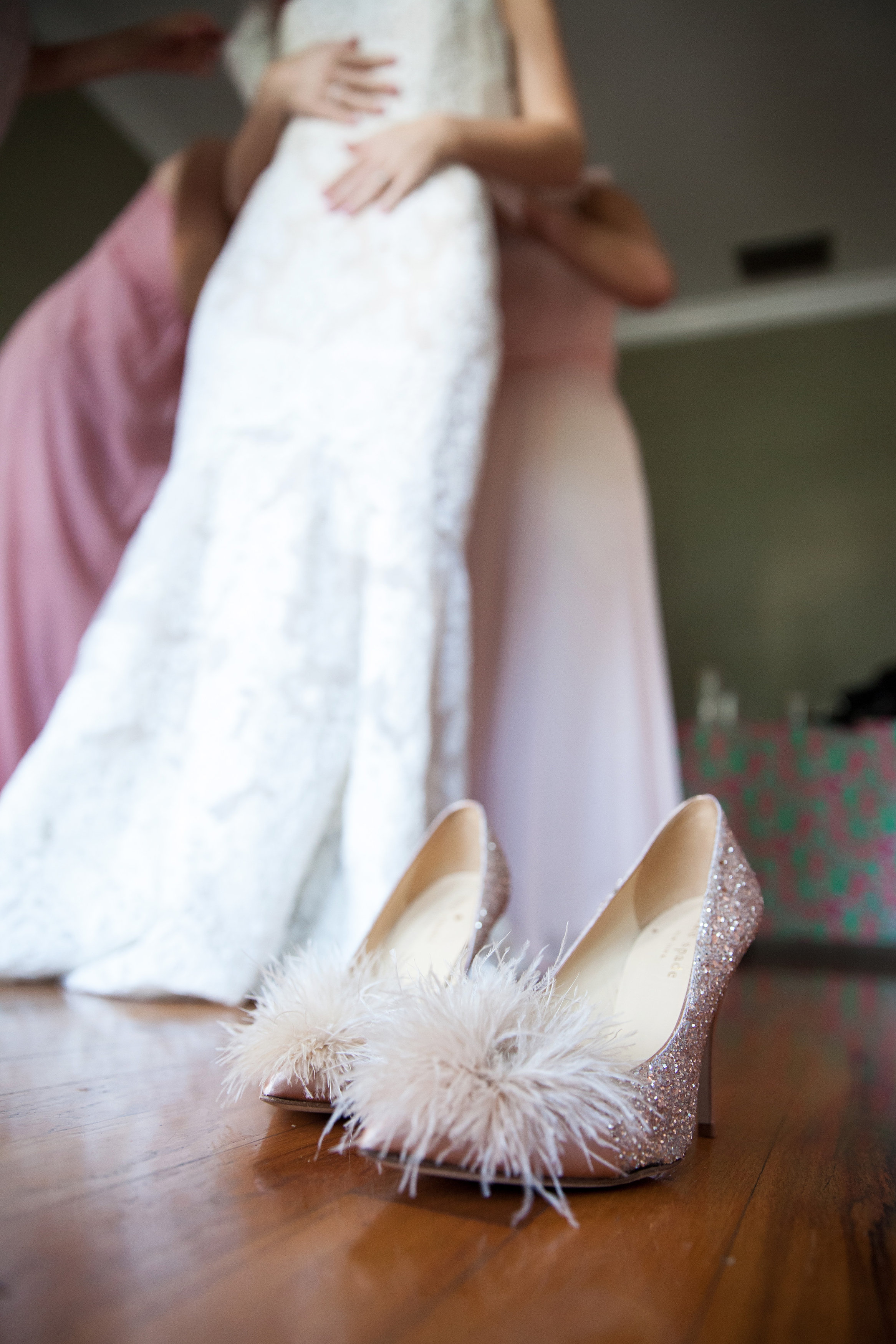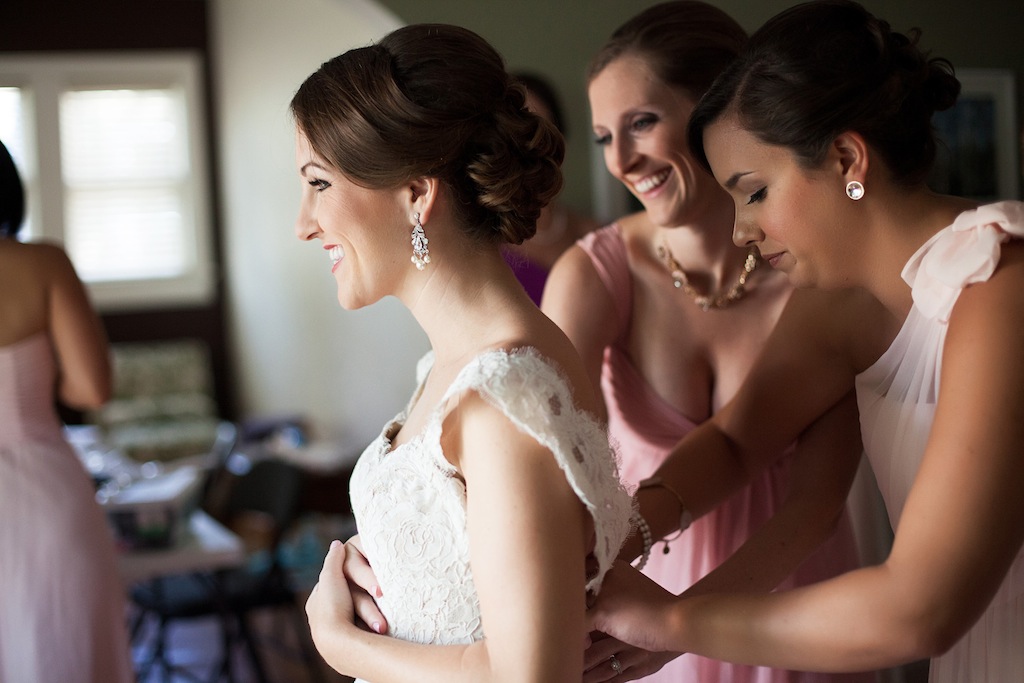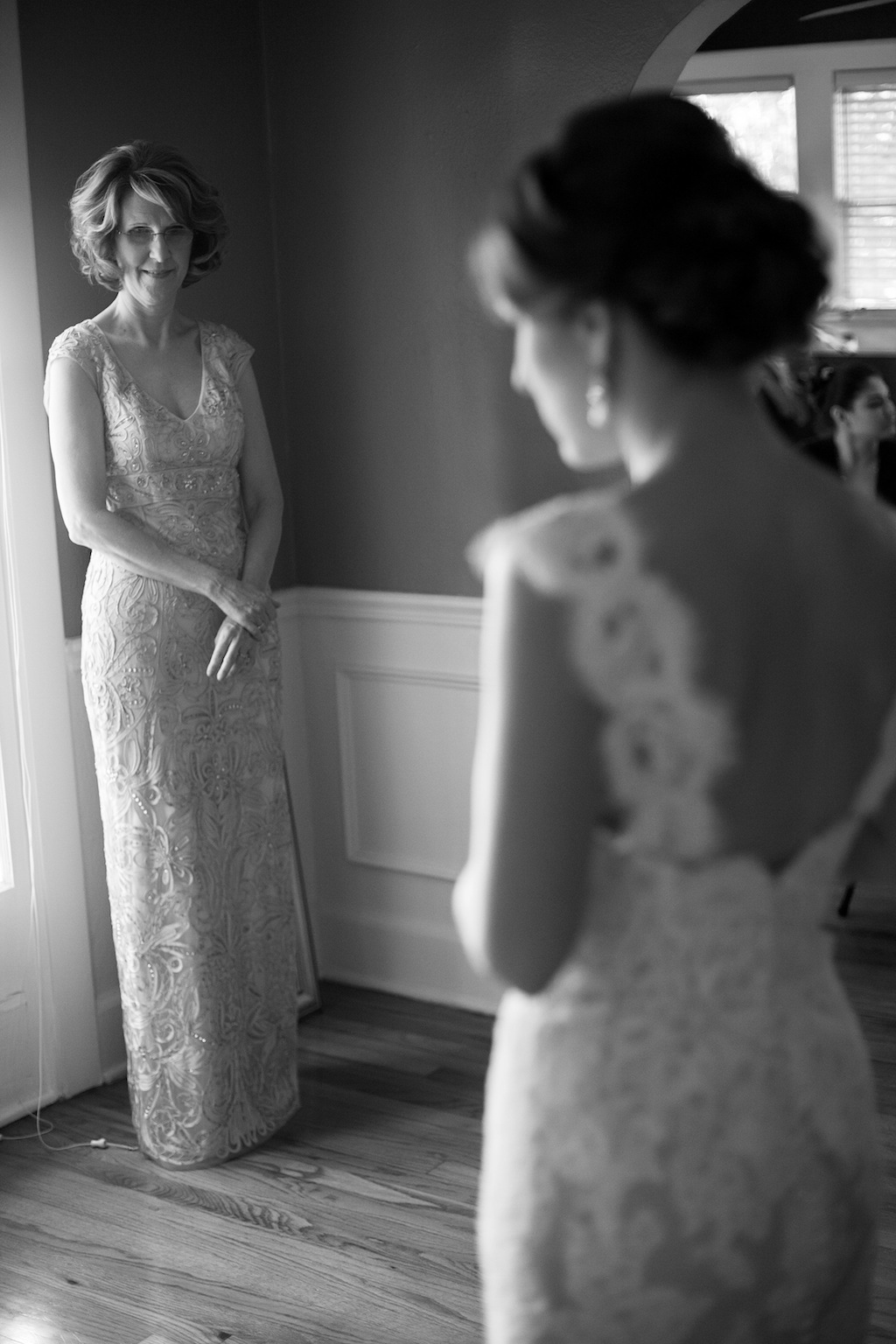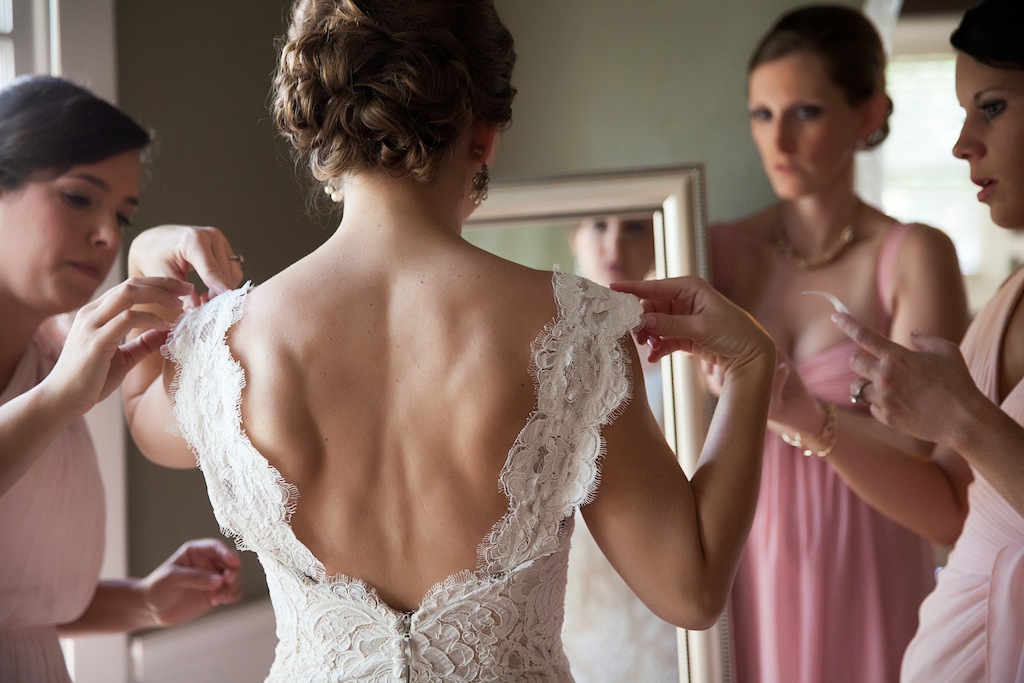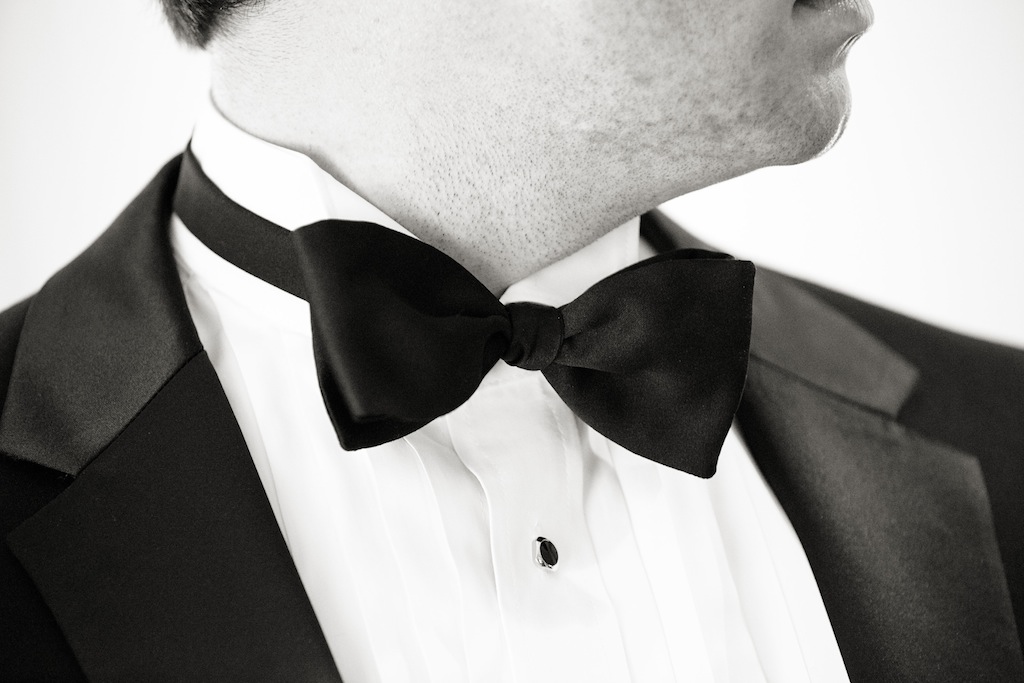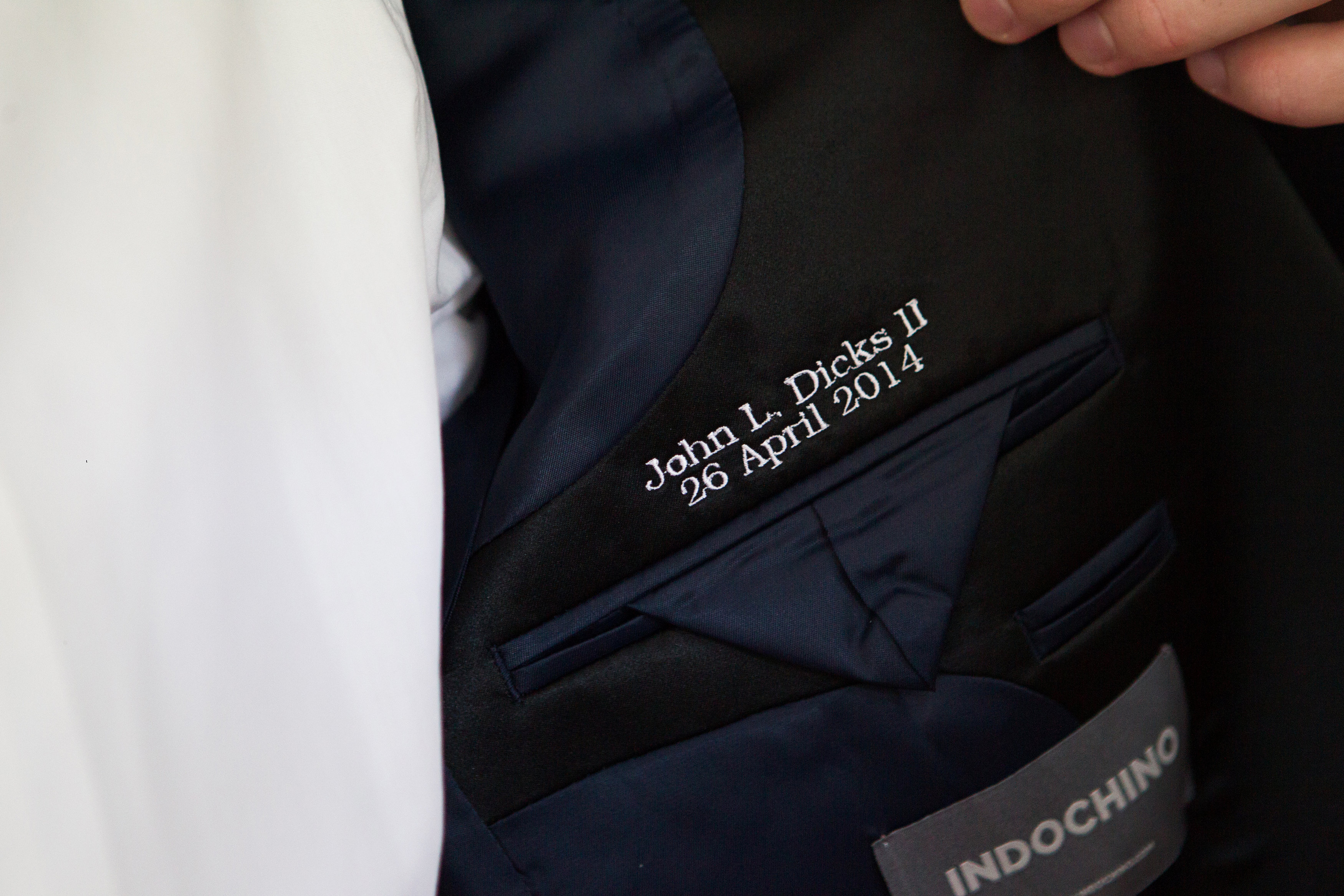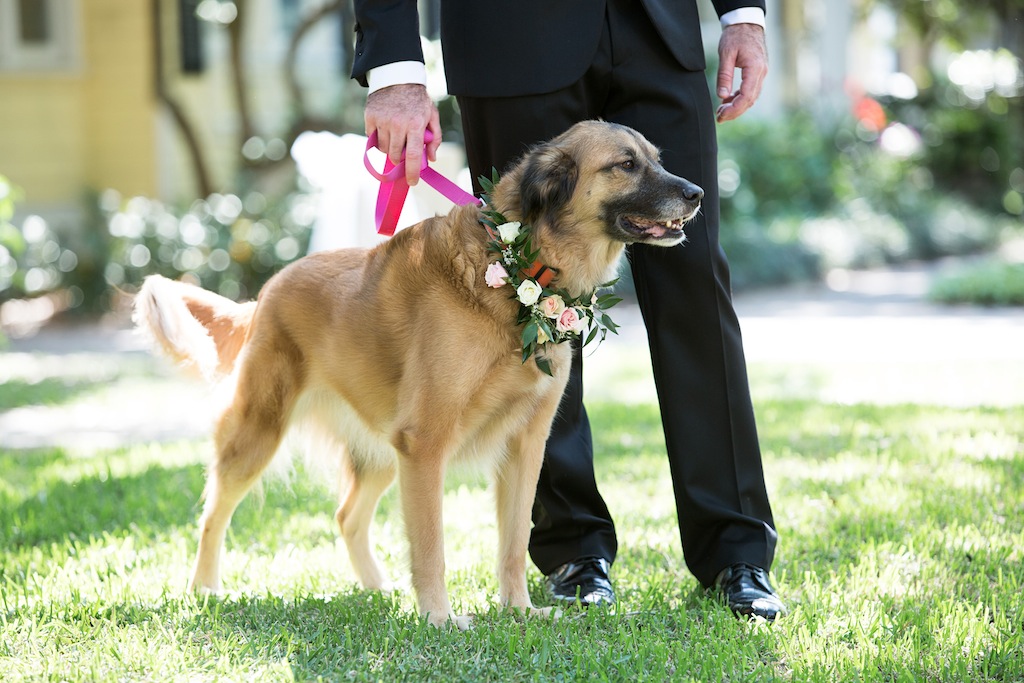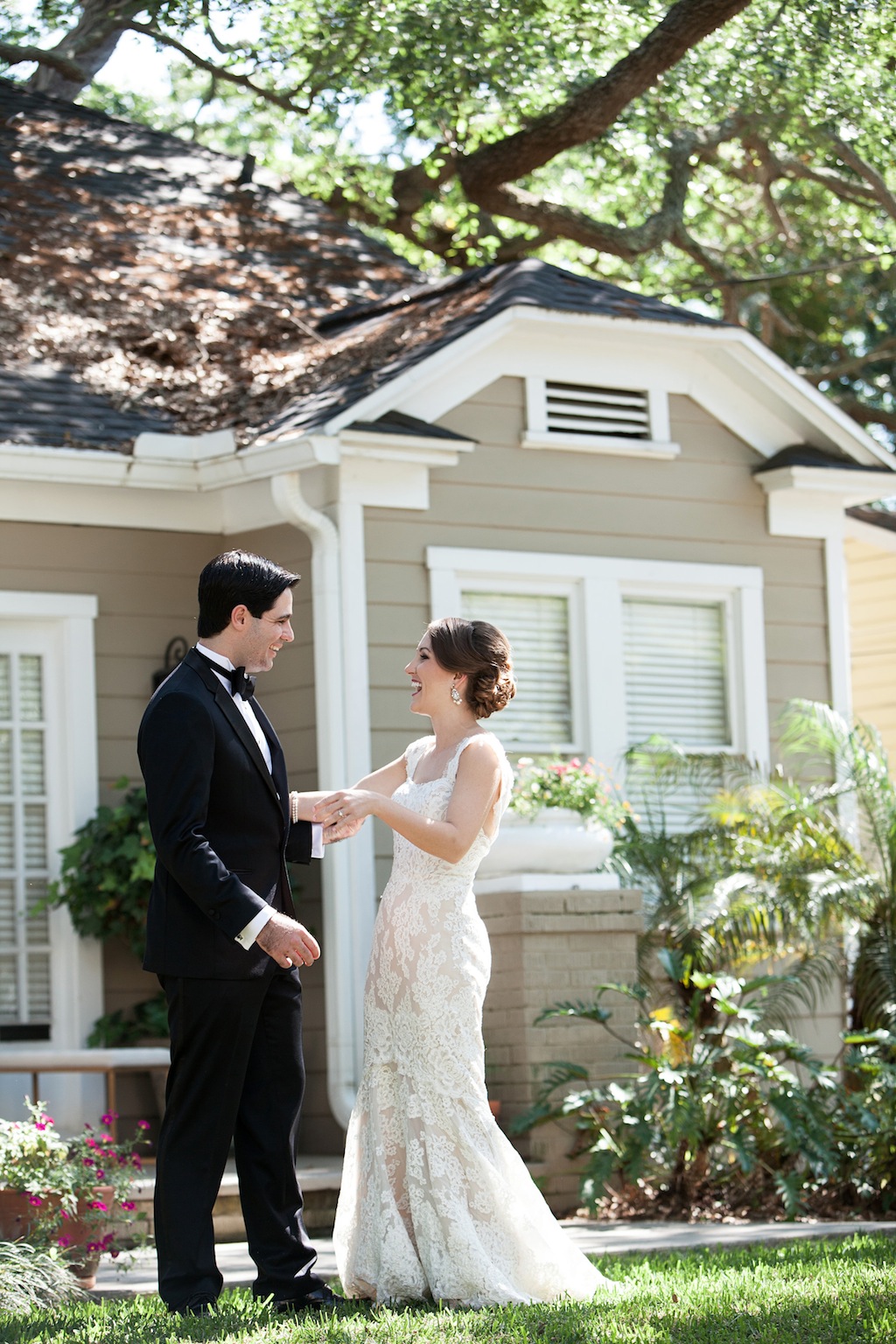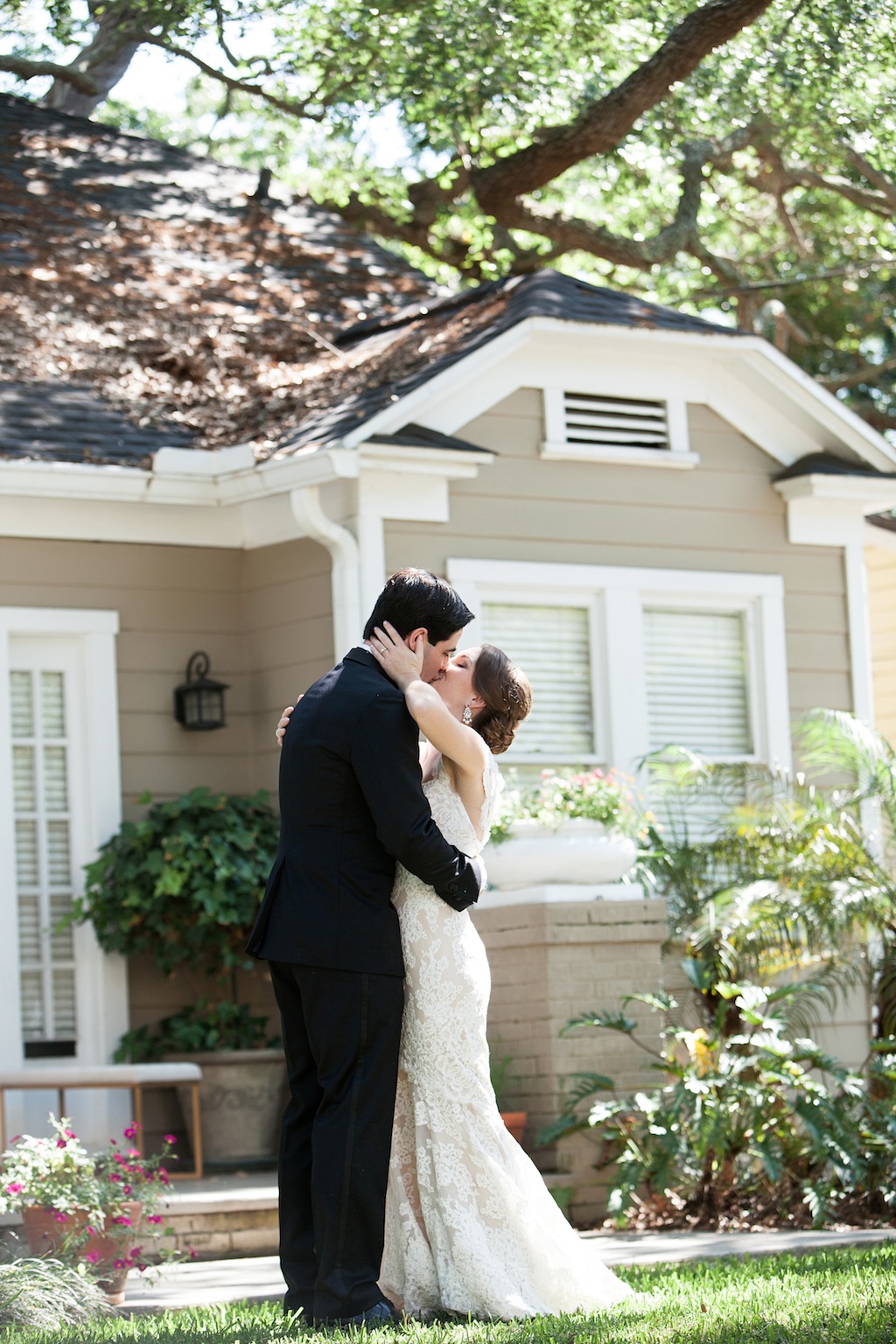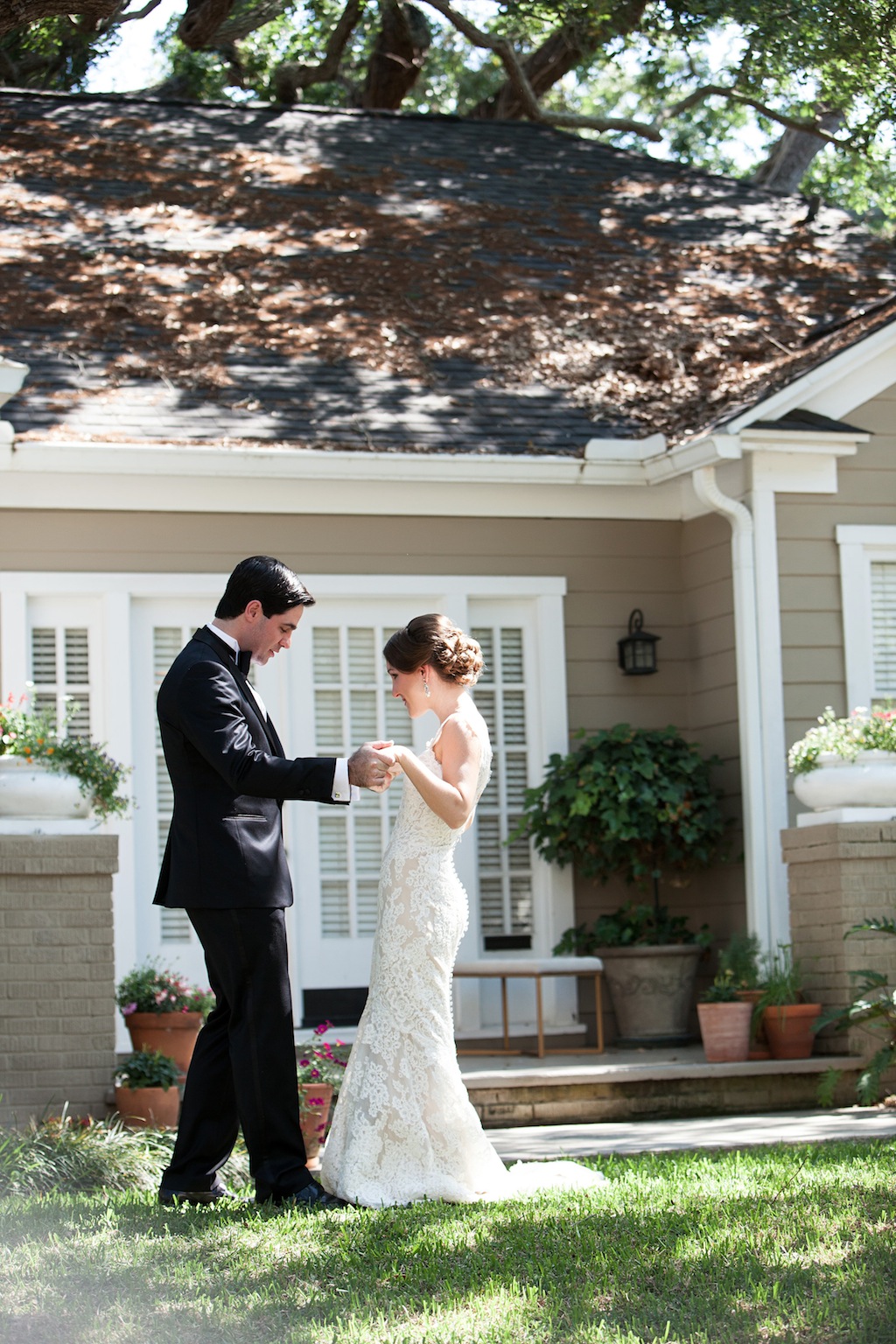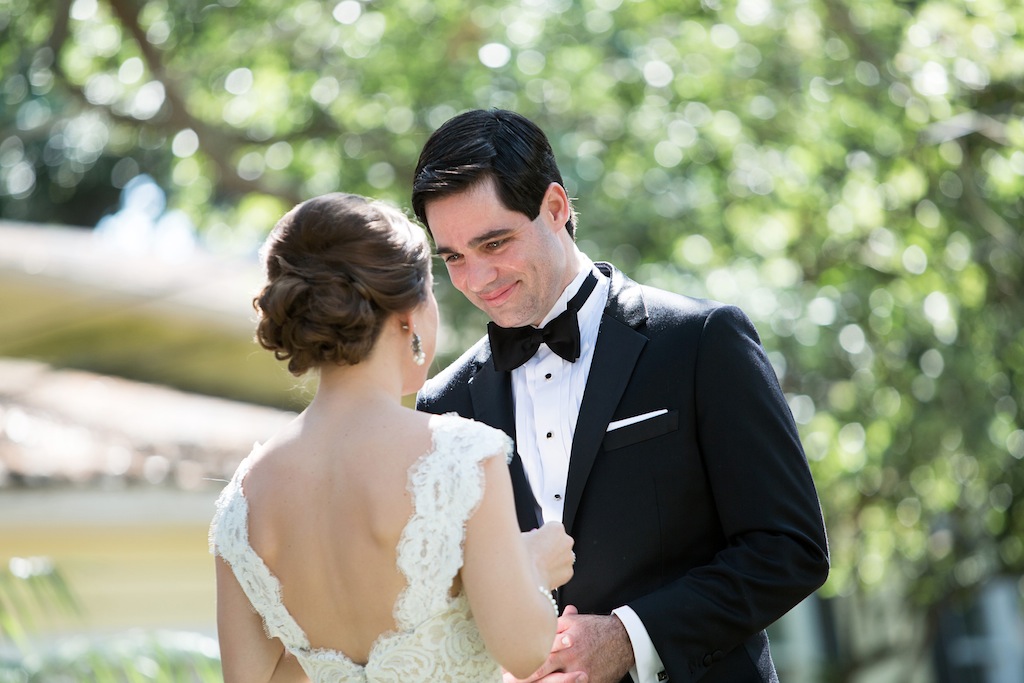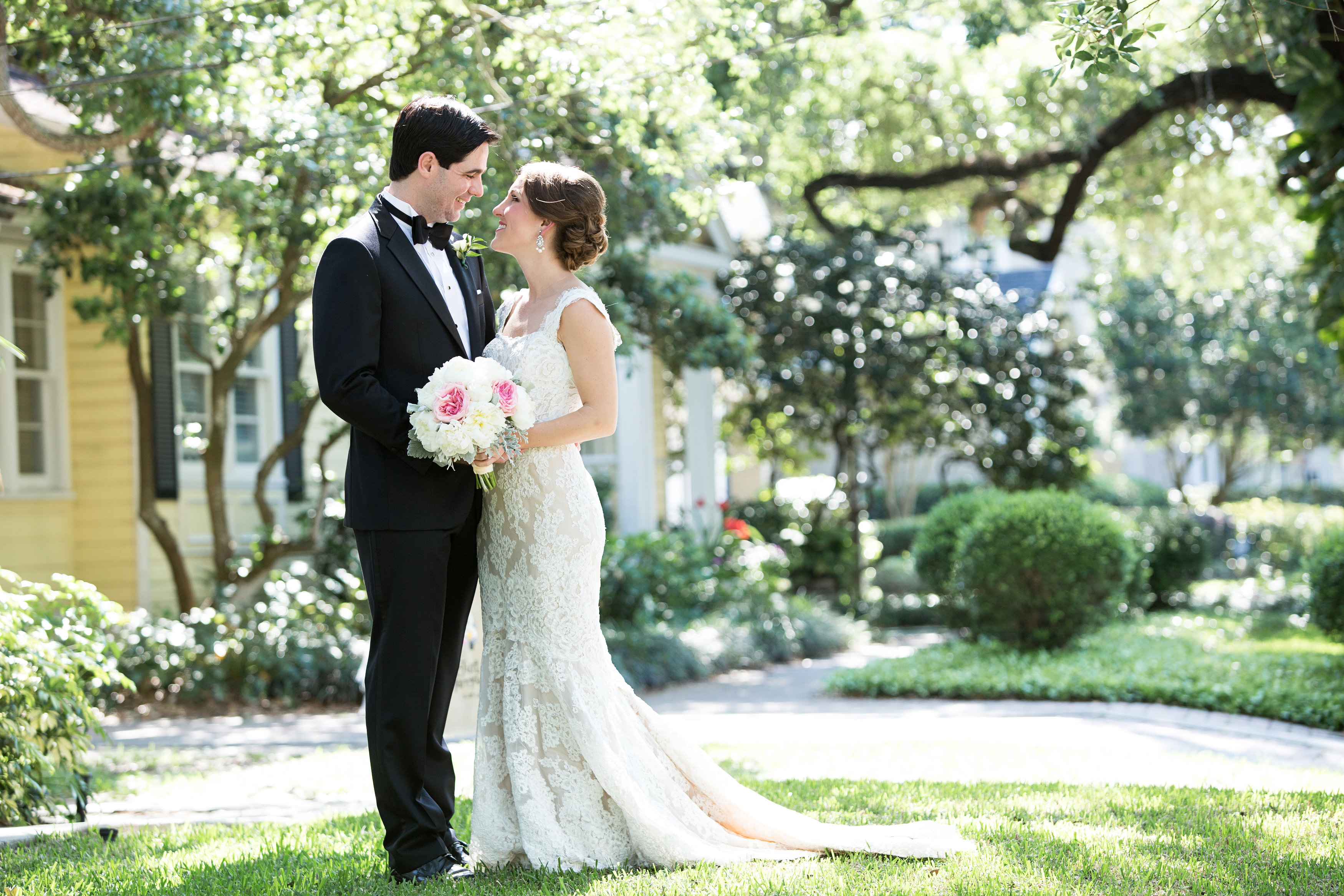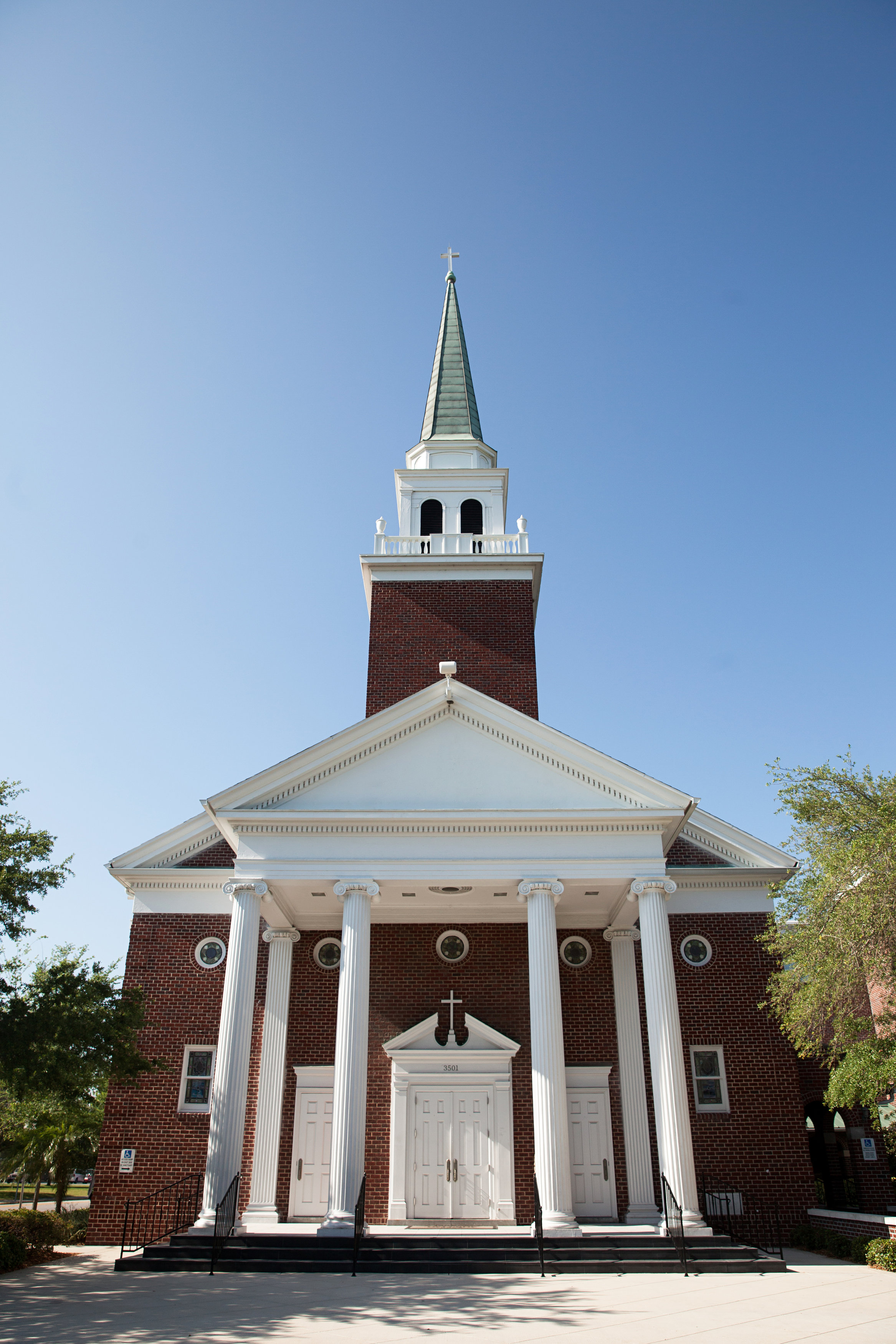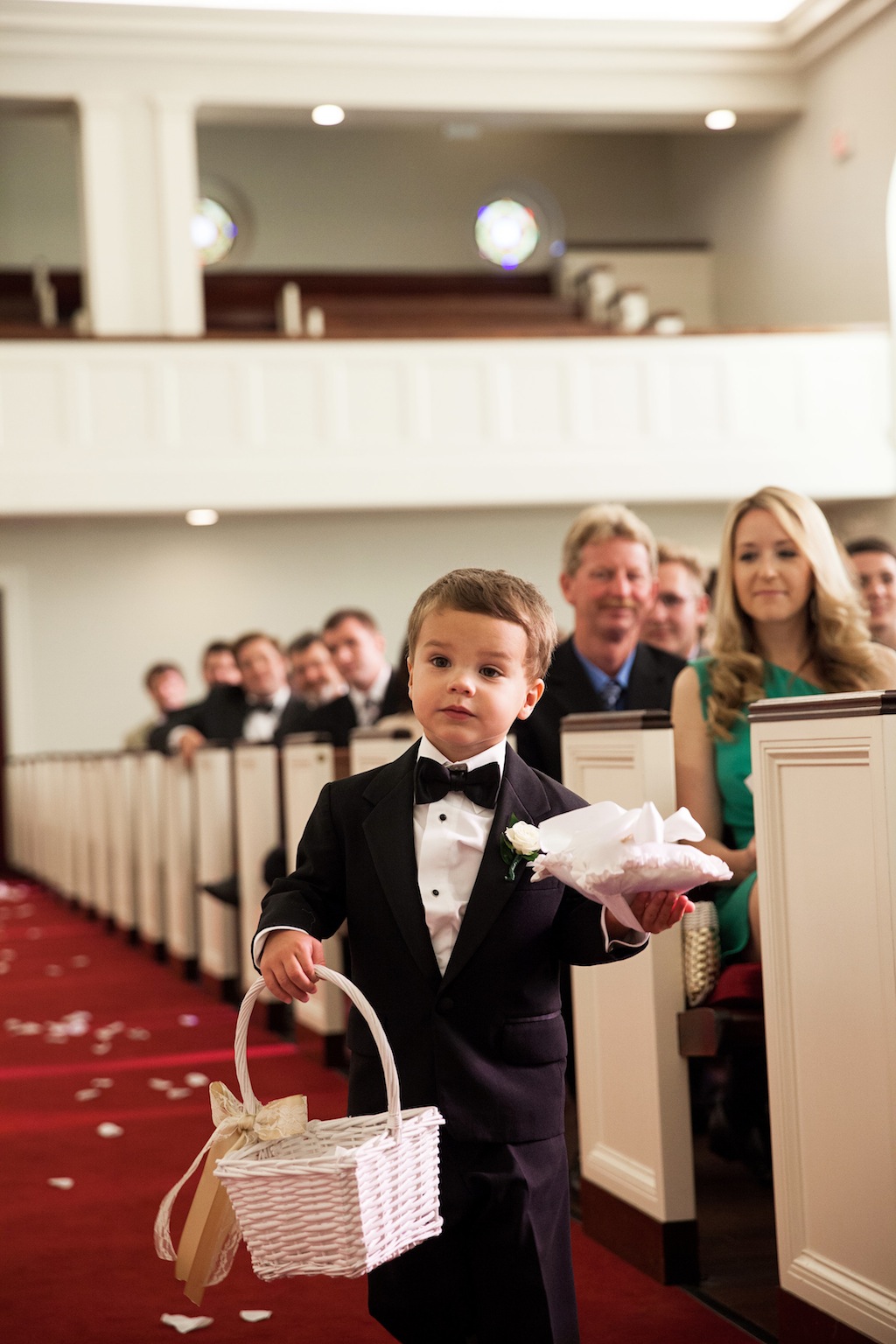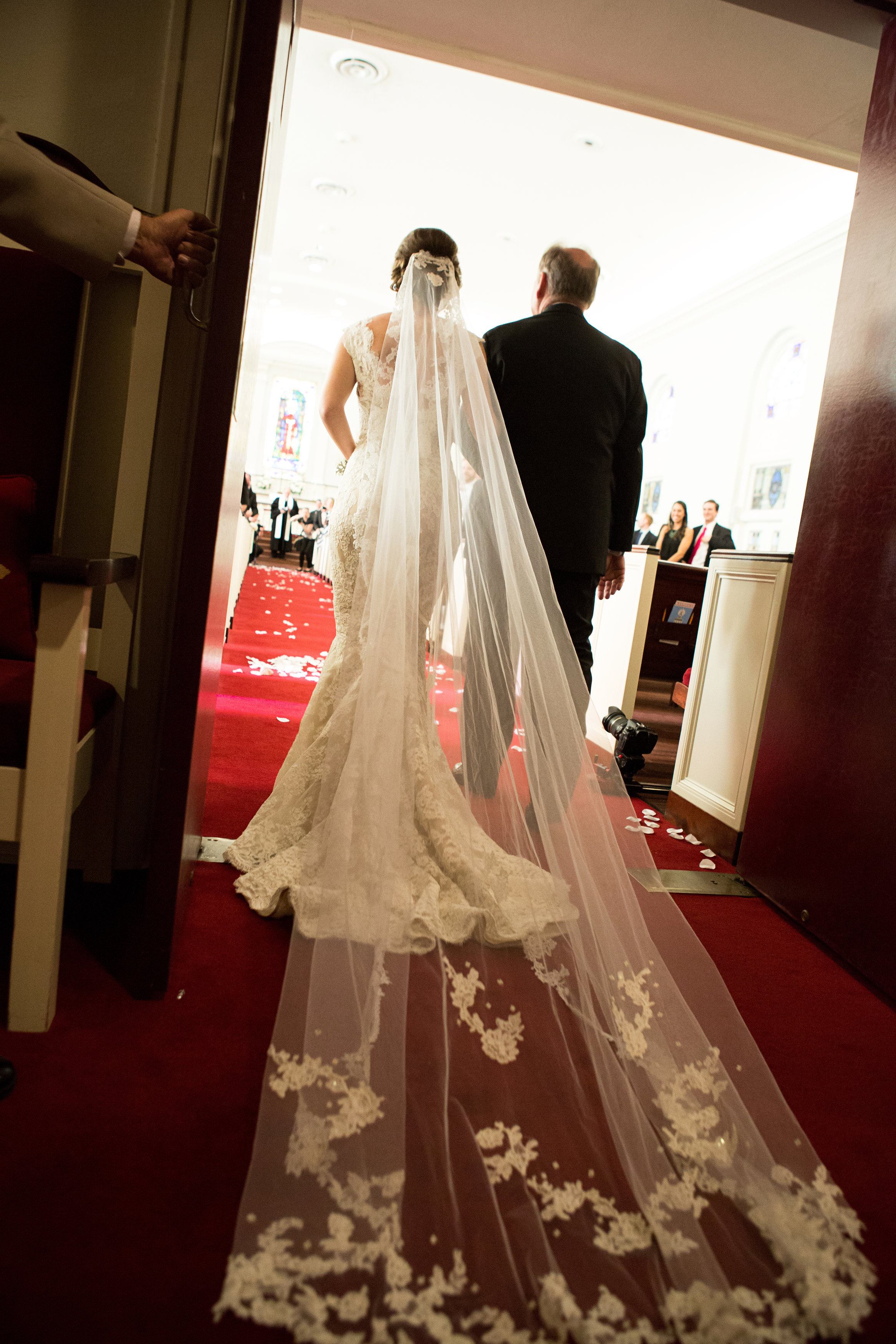 "I wore my mom's veil, which was incredibly special. I didn't decide to wear it until after I purchased my dress, and miraculously, the dress and veil looked as though they were made for each other," – The Bride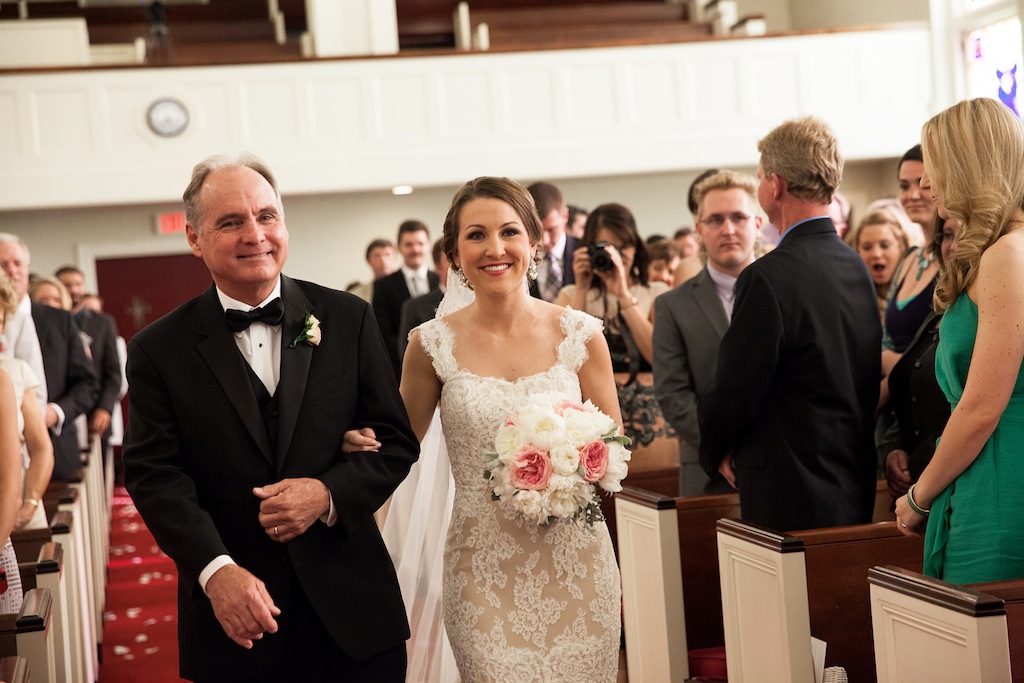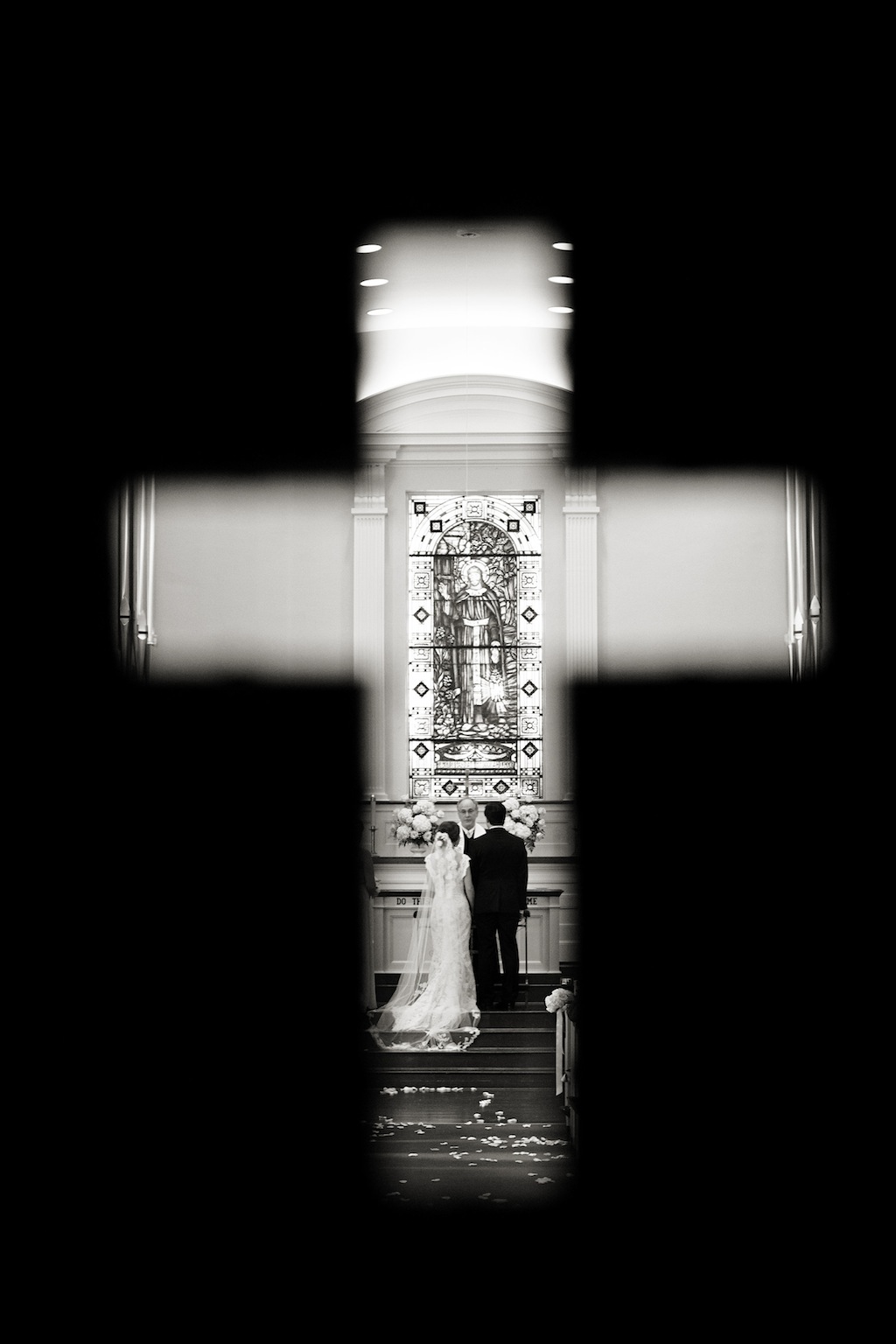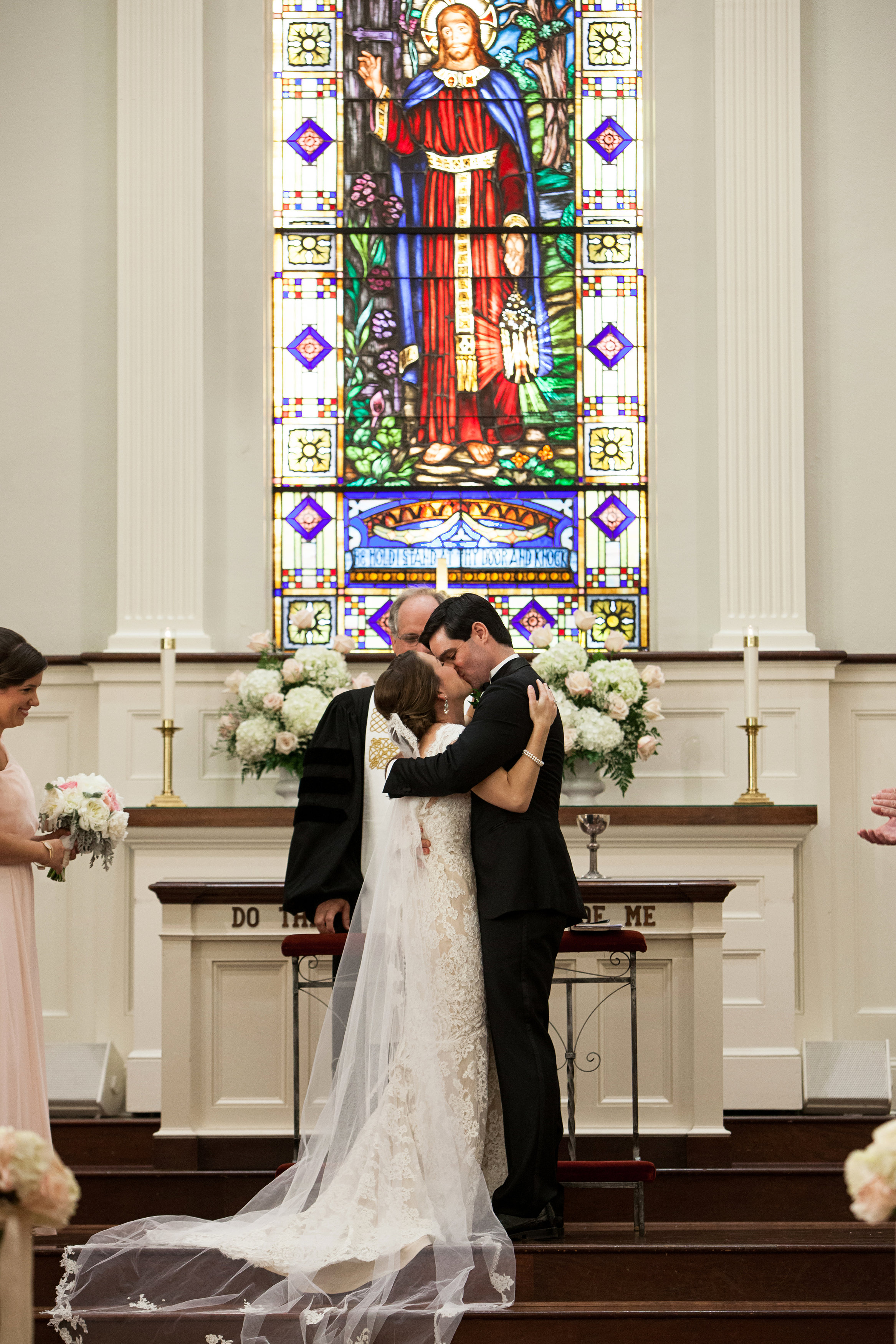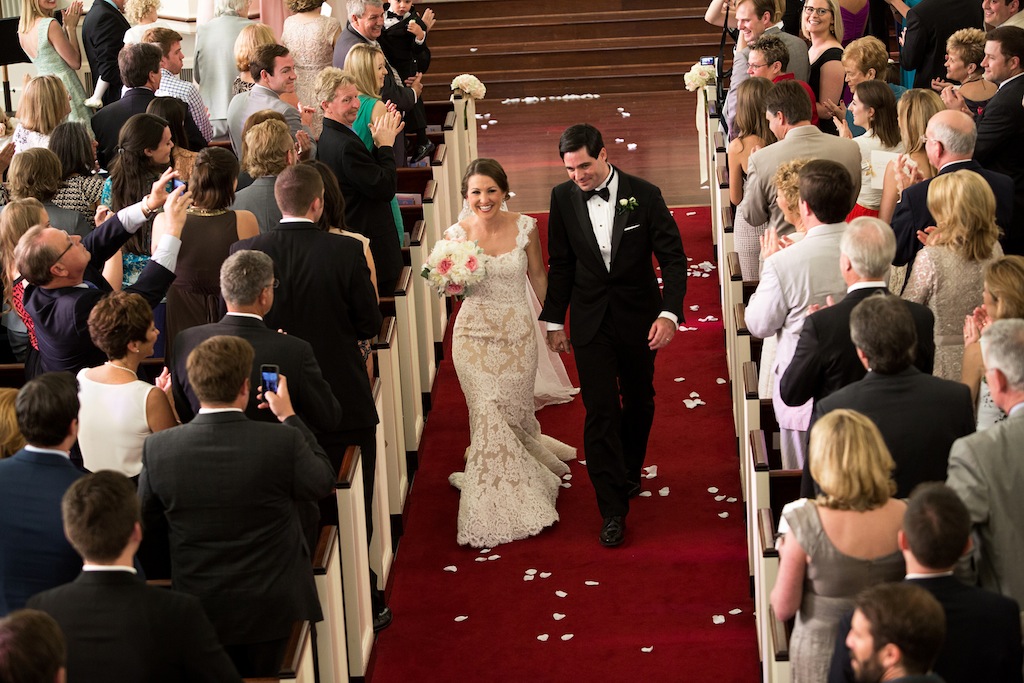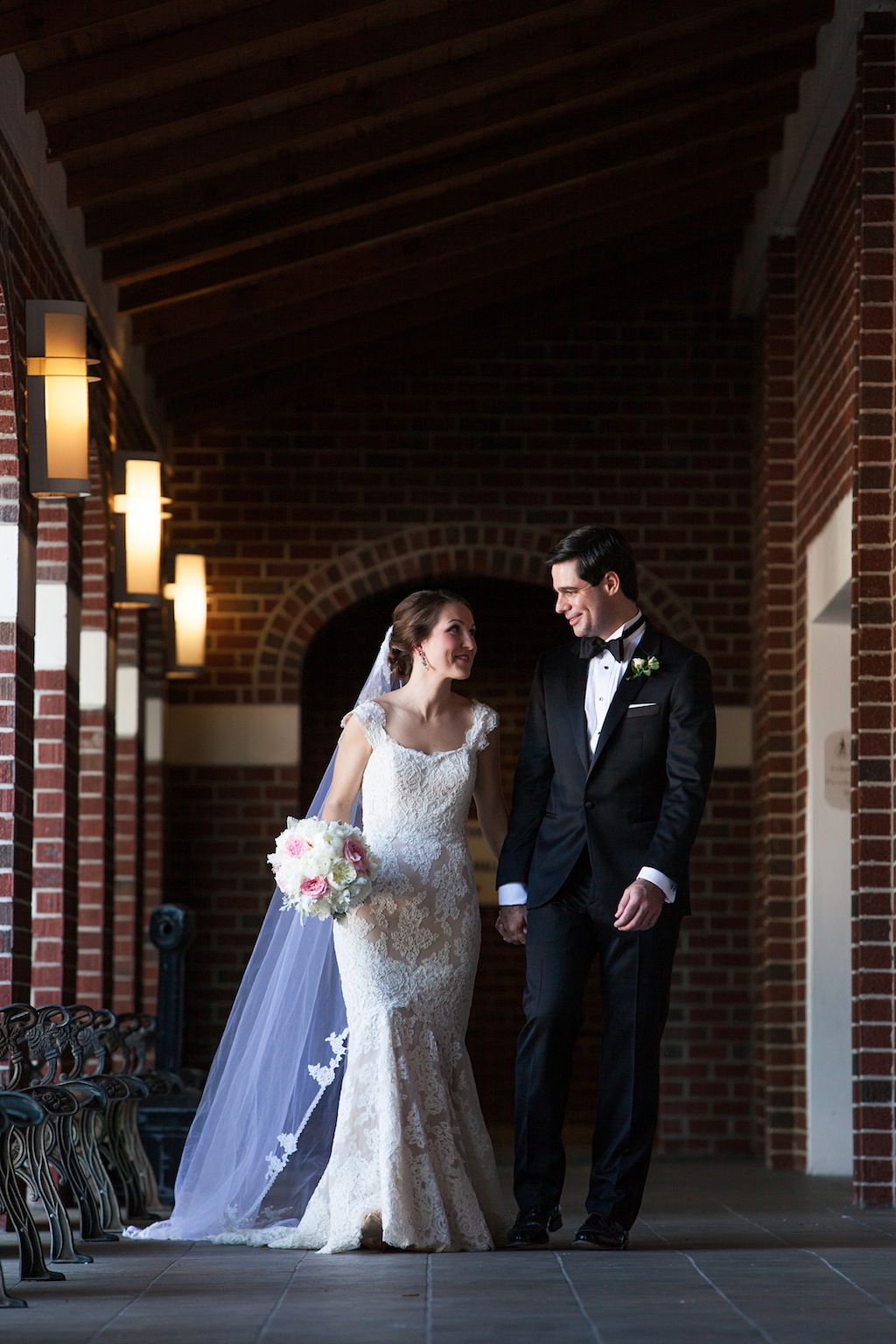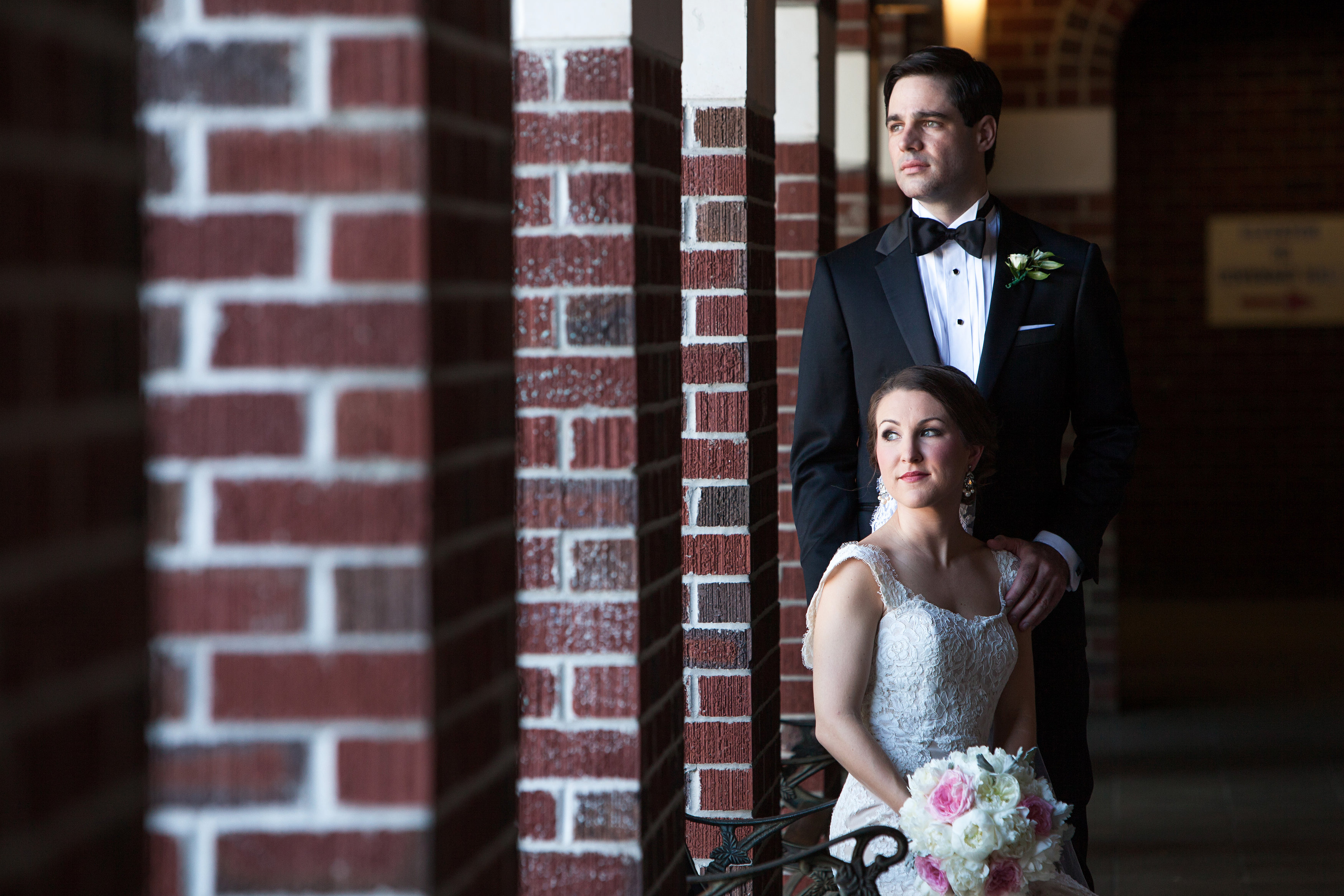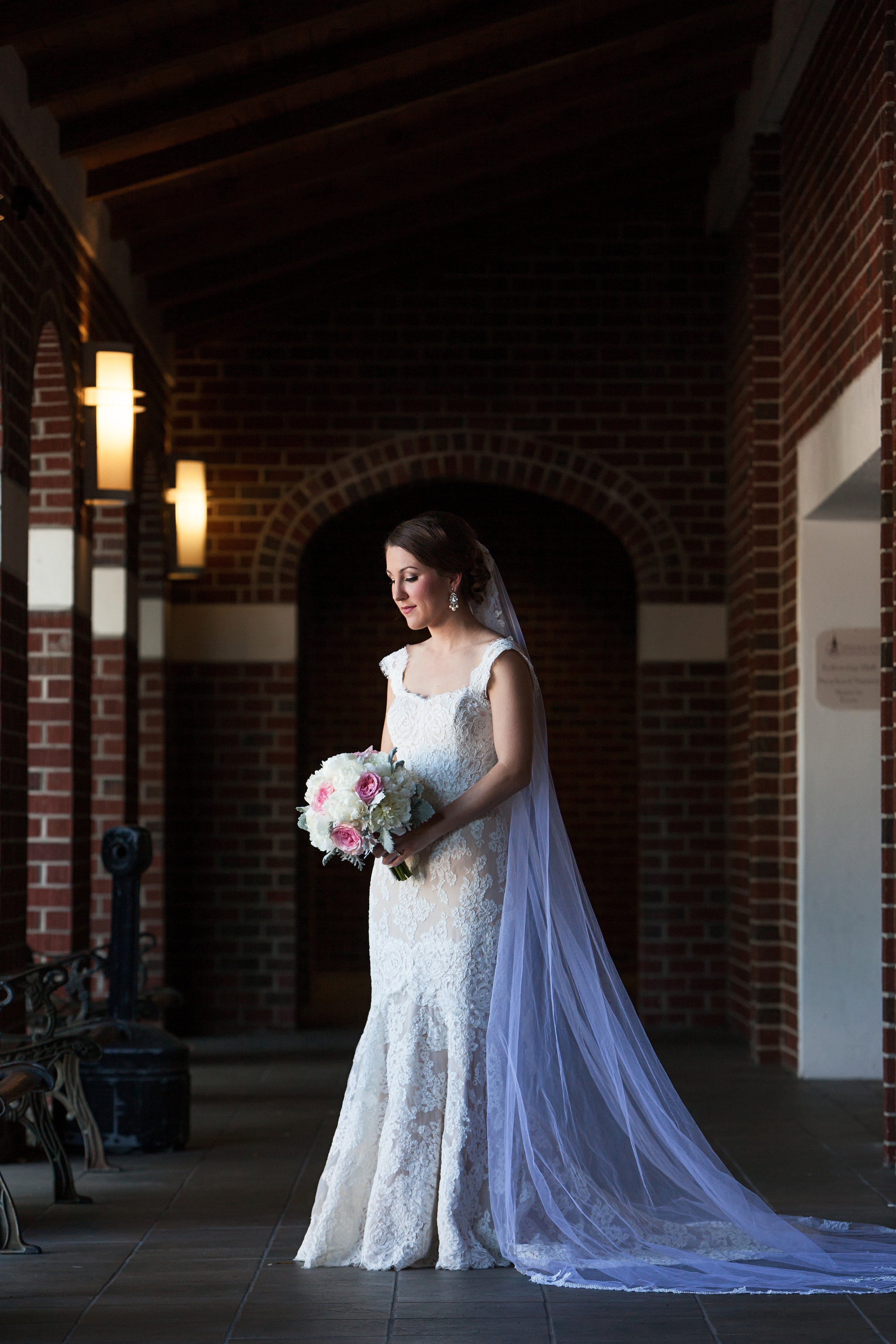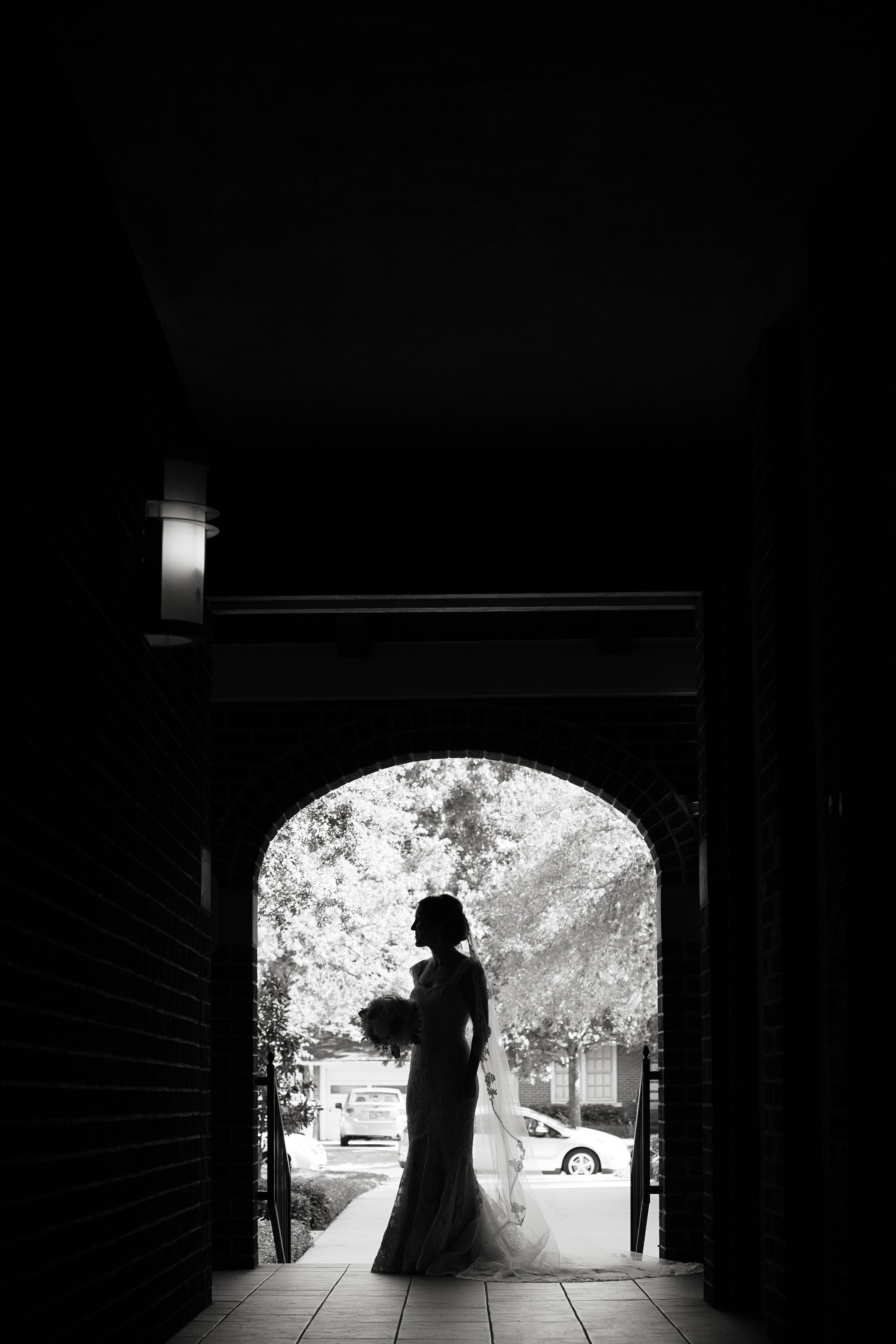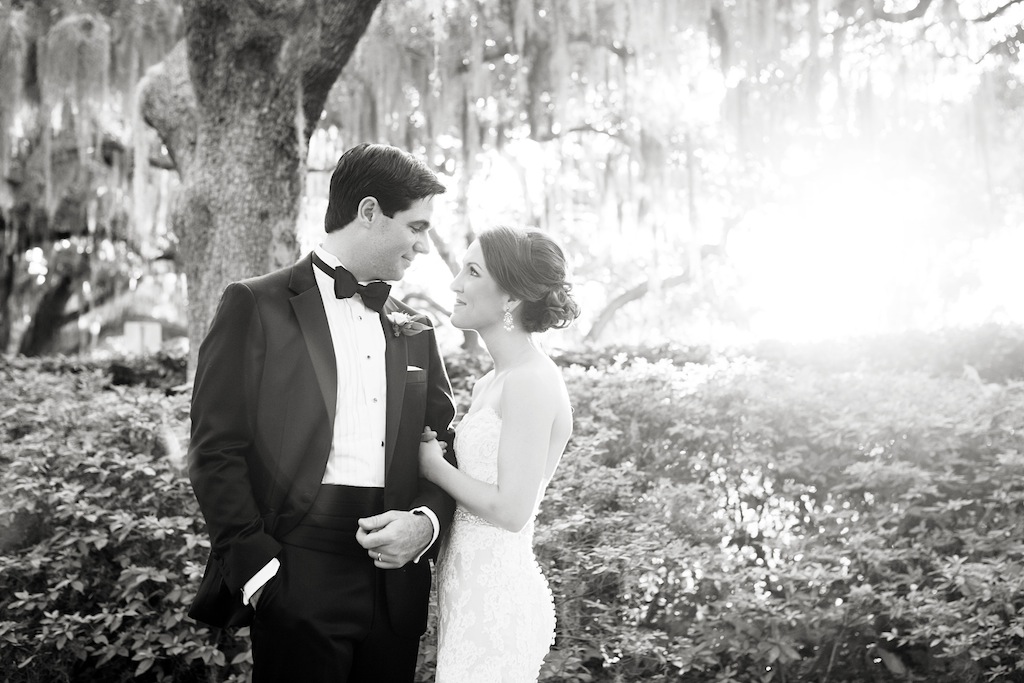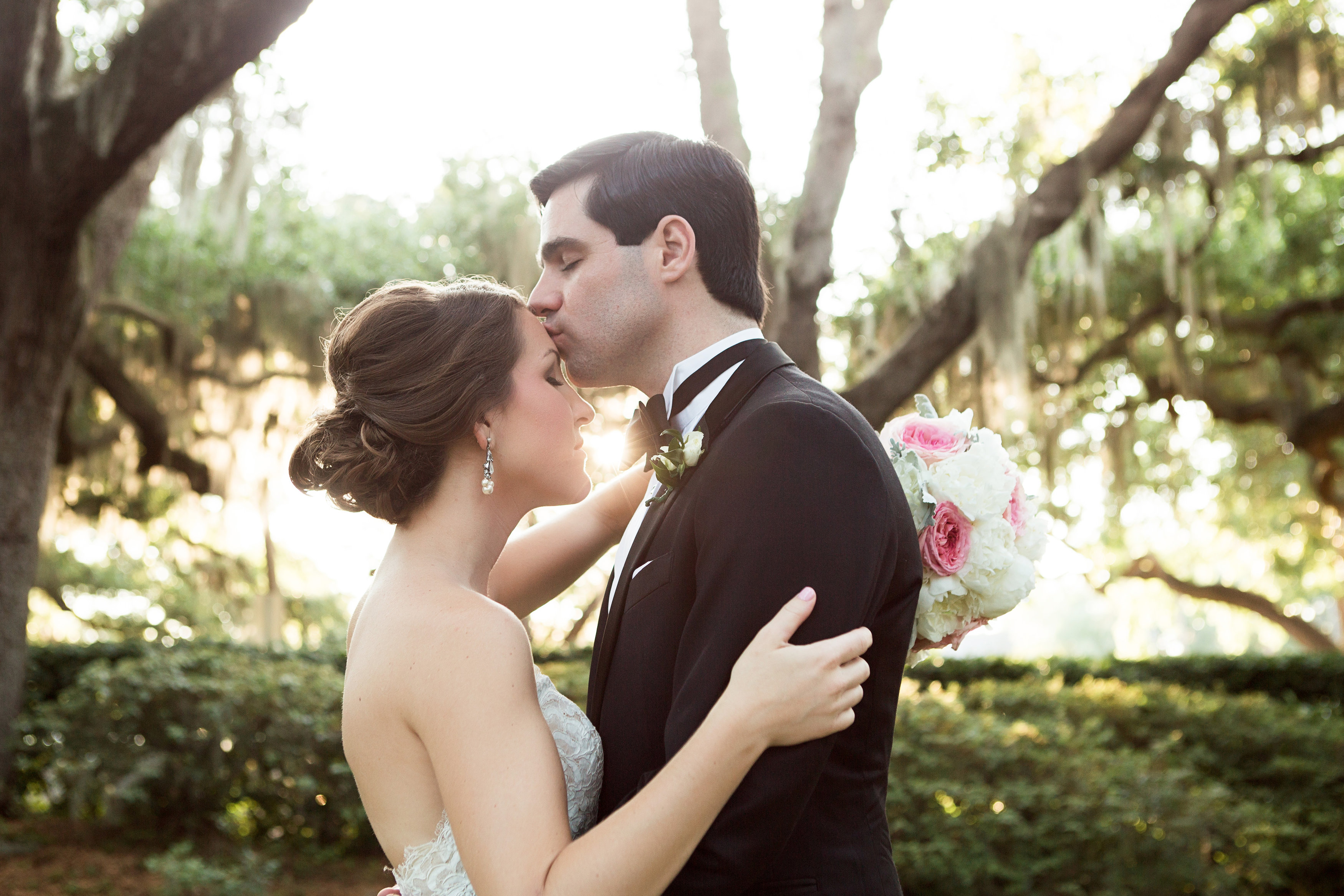 "We were pretty smitten with our photographers, Blue Lane Studios. The ladies of Blue Lane stole our hearts the first time we met with them, and it was clear they really understood how we wanted to feel the day of our wedding. They are just wonderful, amazing people, and we loved working with them. We love how our photographs turned out, and we are so thankful for their continued friendship (we see them at weddings all the time!). We cannot recommend them enough!" – The Bride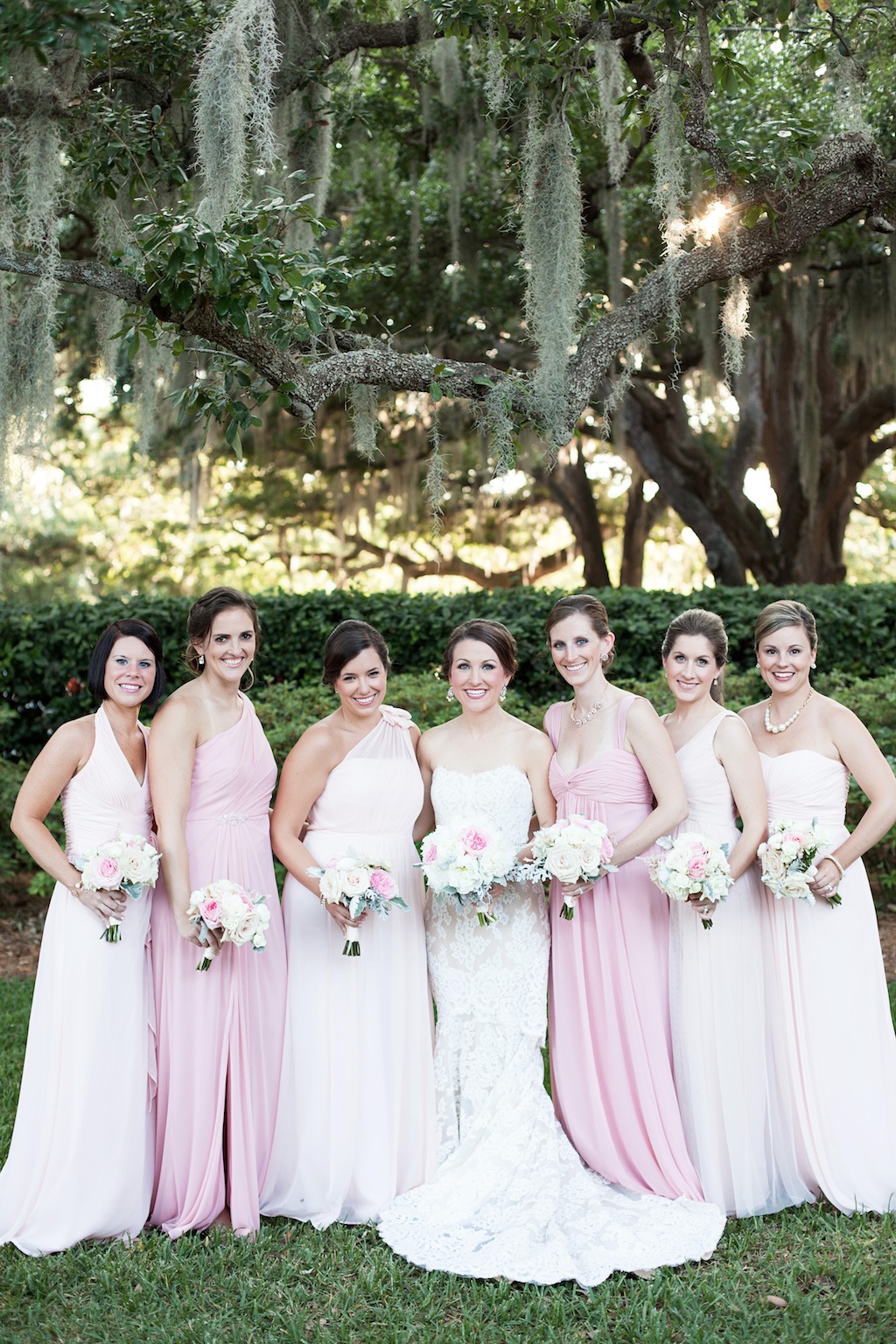 "Kathy at Northside Florist understood the classic look we were going for and was on board with the look I wanted," The Bride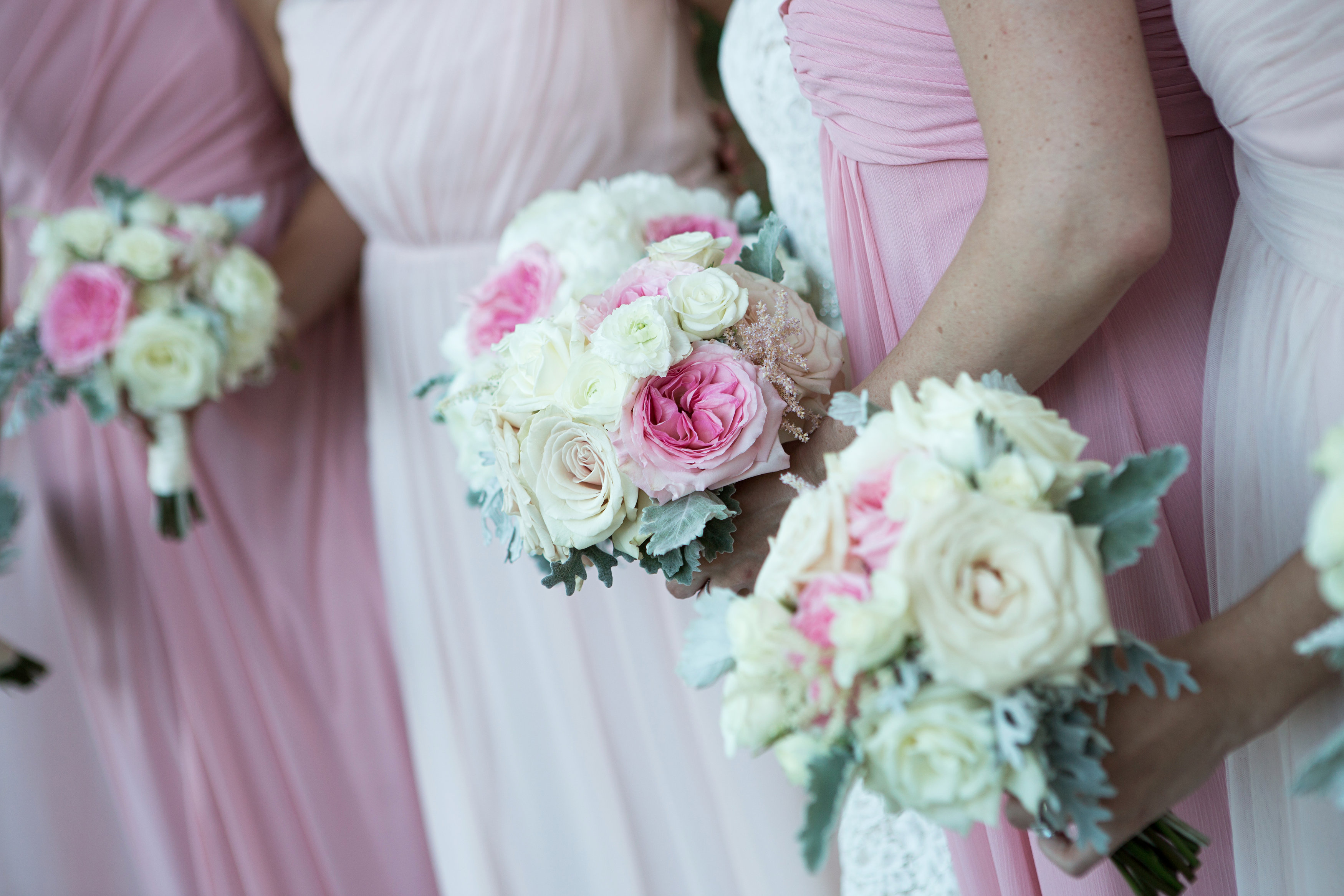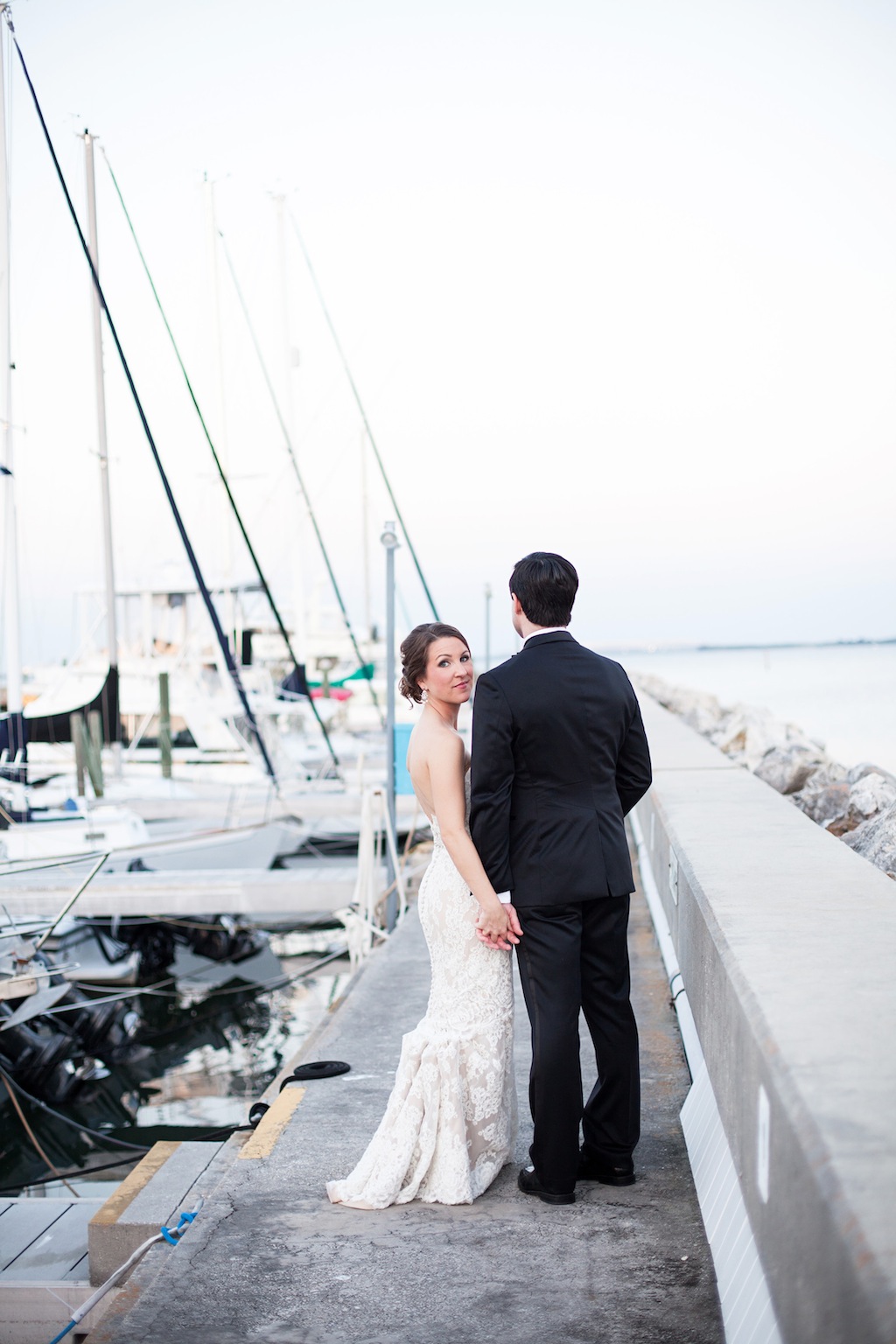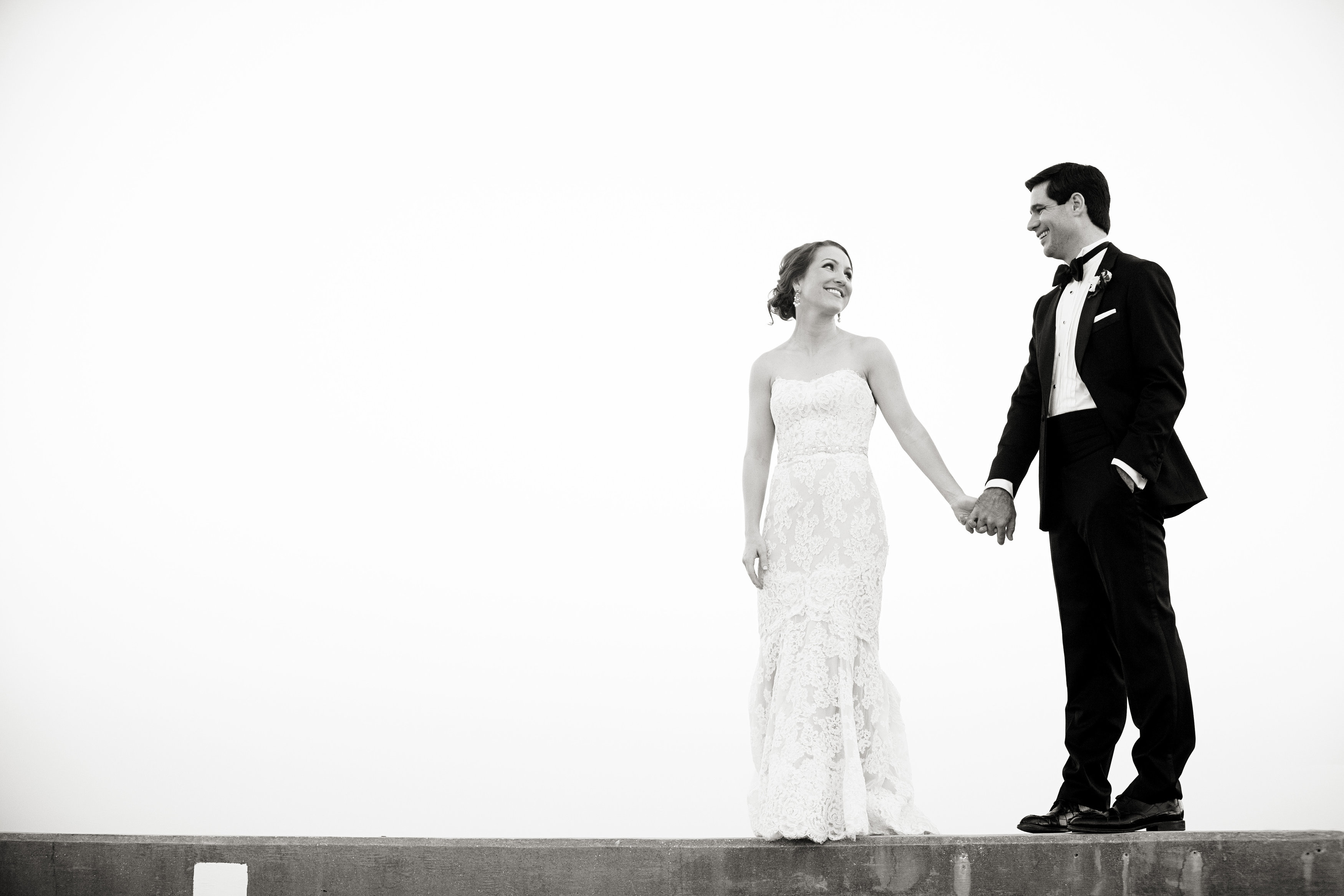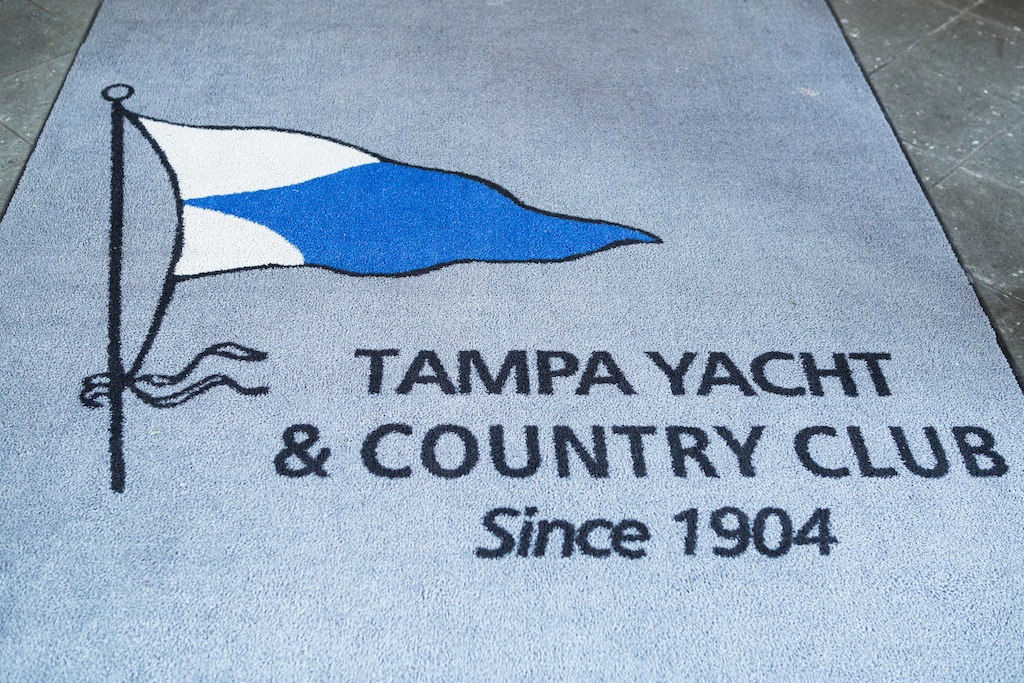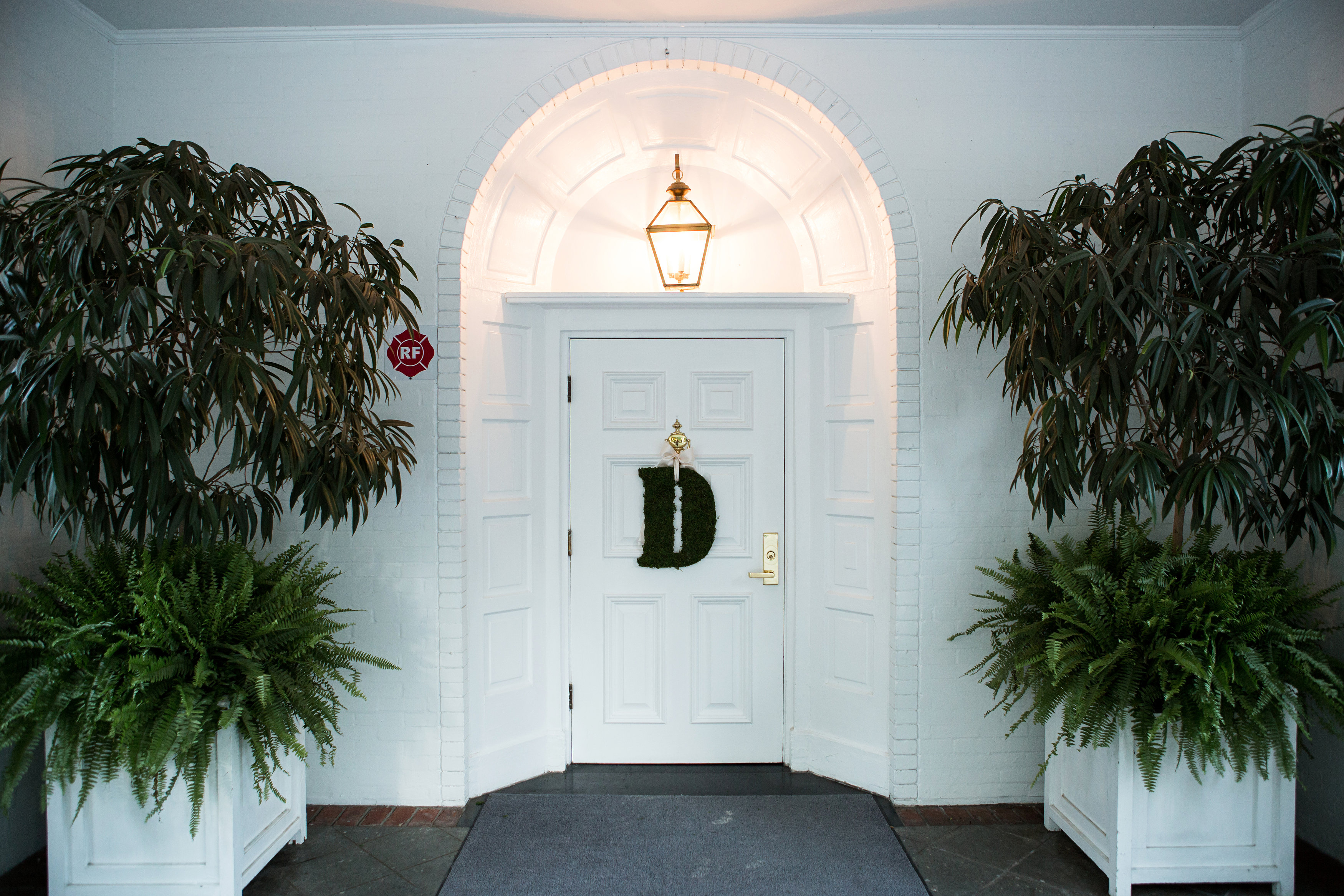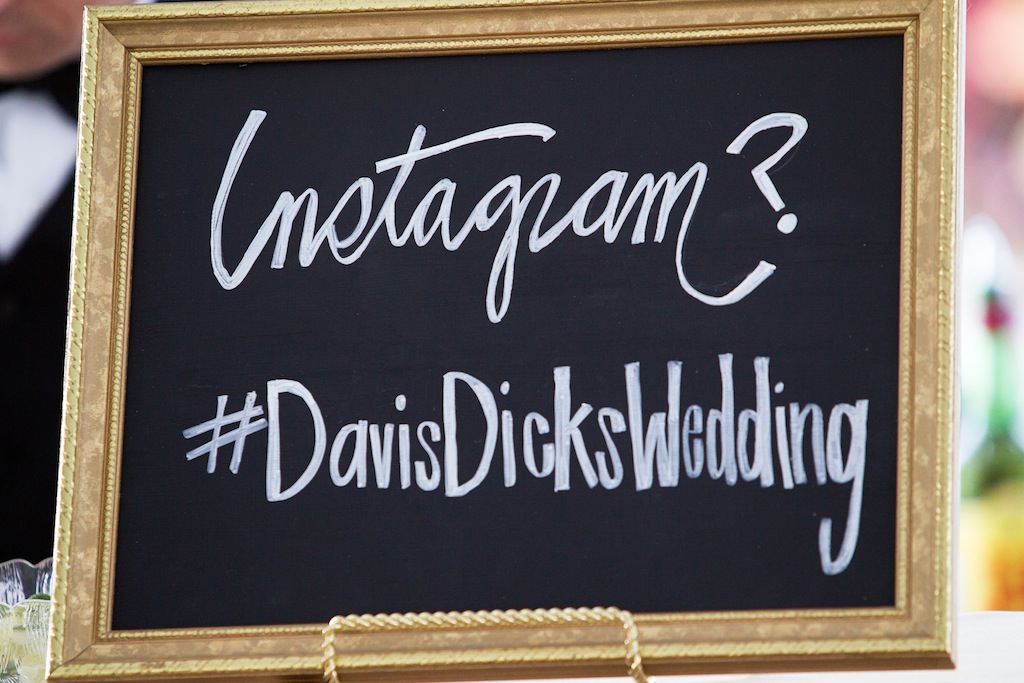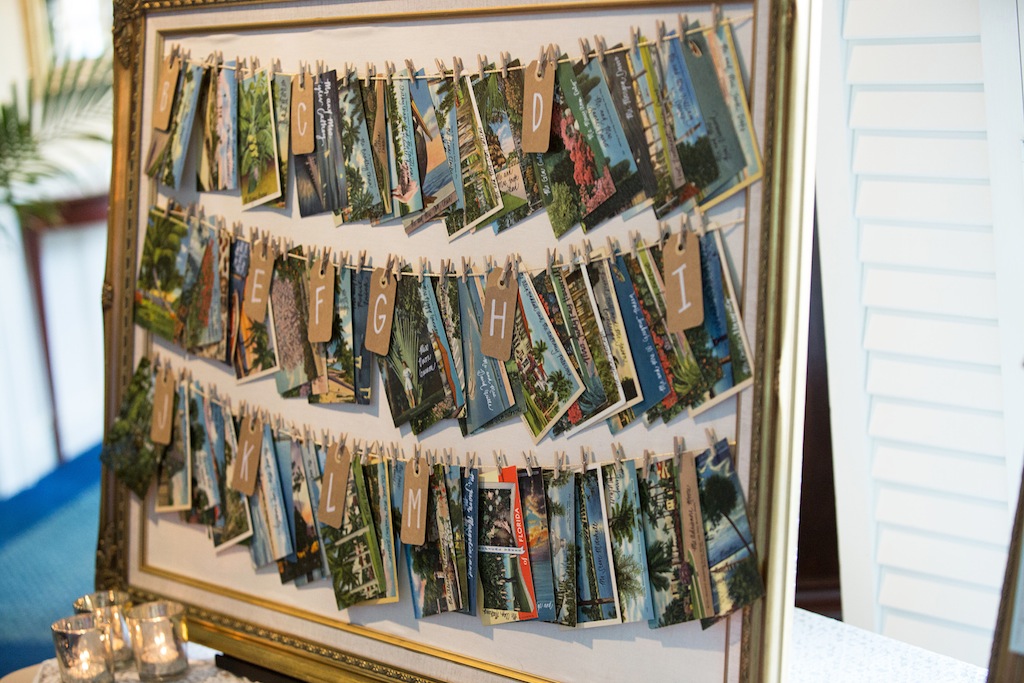 "We reflected our love for Tampa and Florida by incorporating vintage Florida postcards as our escort cards. We tried to assign postcards to our guests in a way that would be meaningful to them. For example, the postcard we assigned to my grandmother was from a place she and my grandfather visited on their honeymoon." – The Bride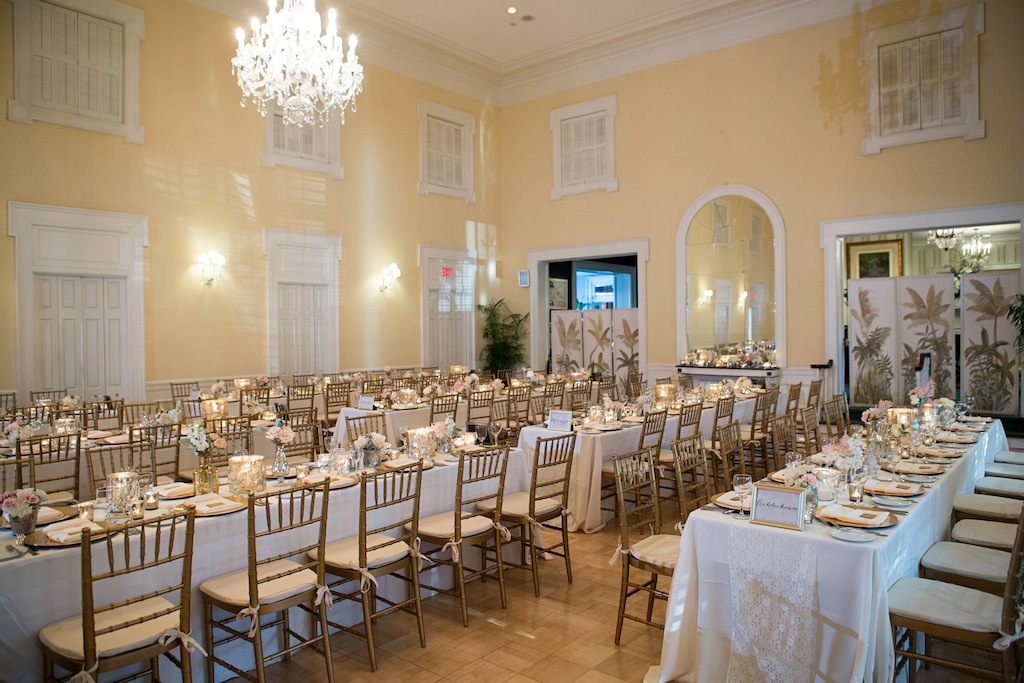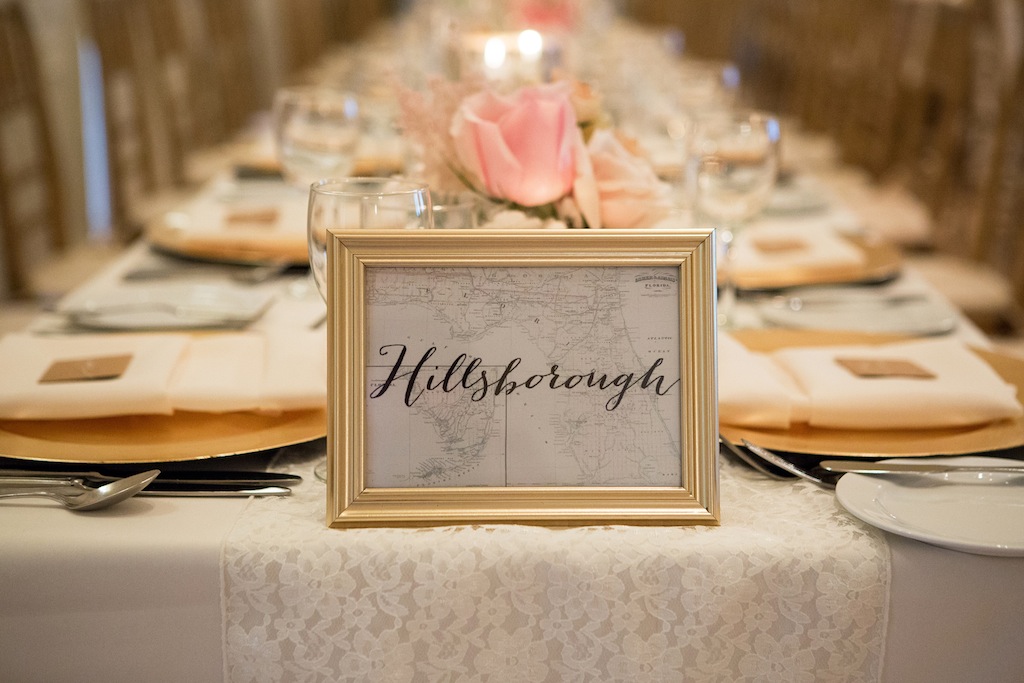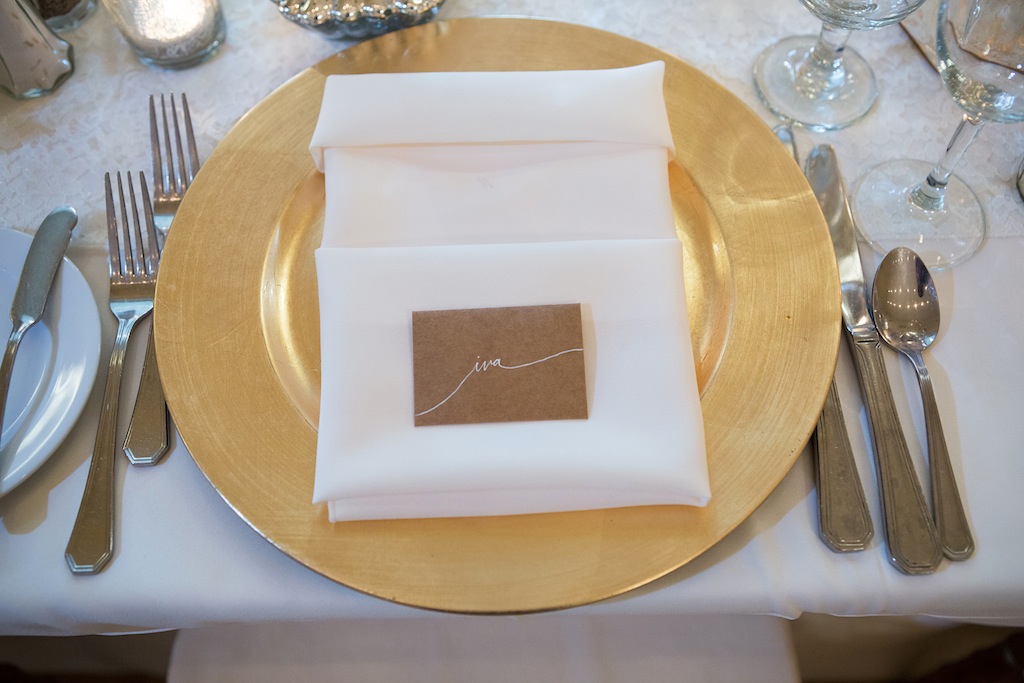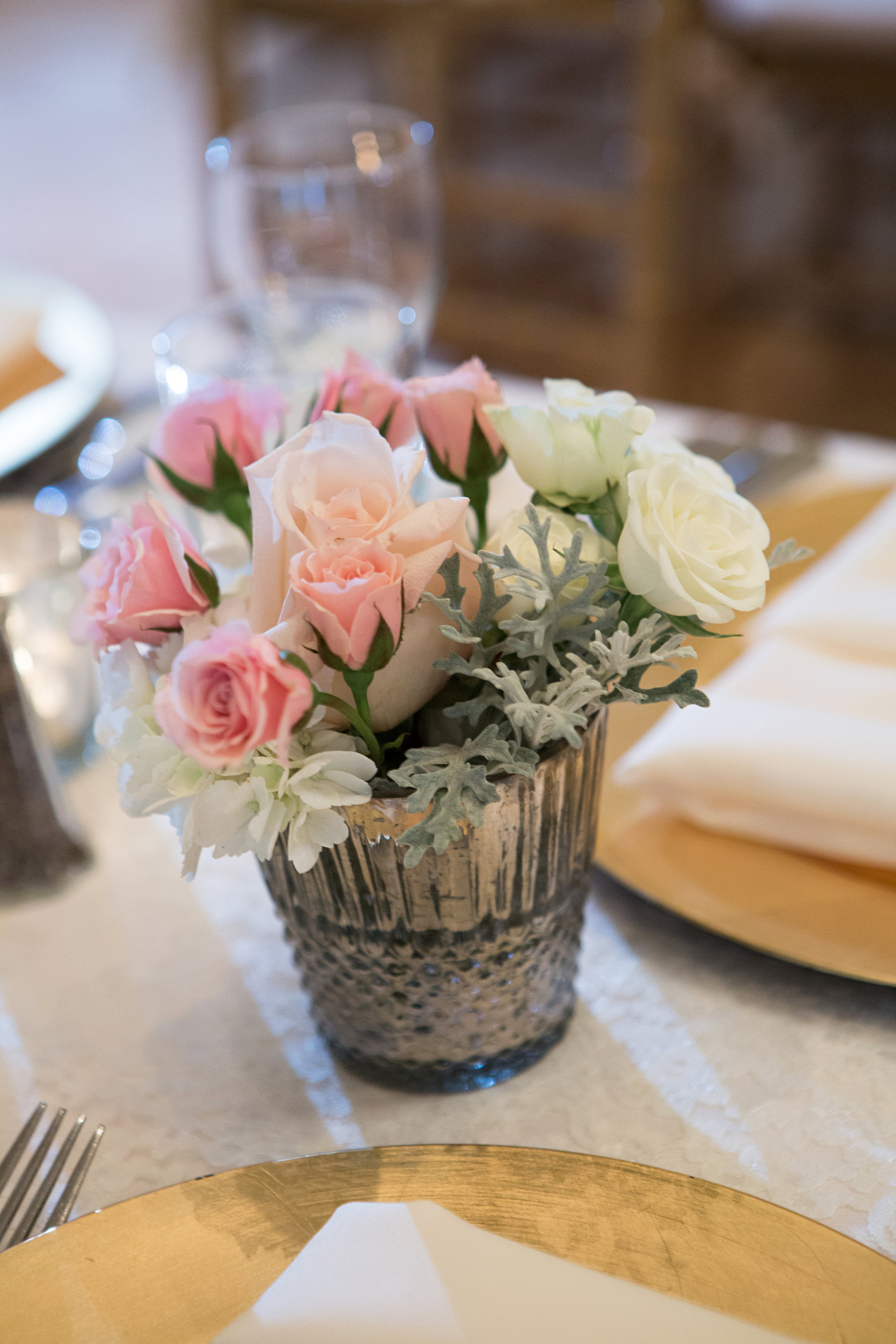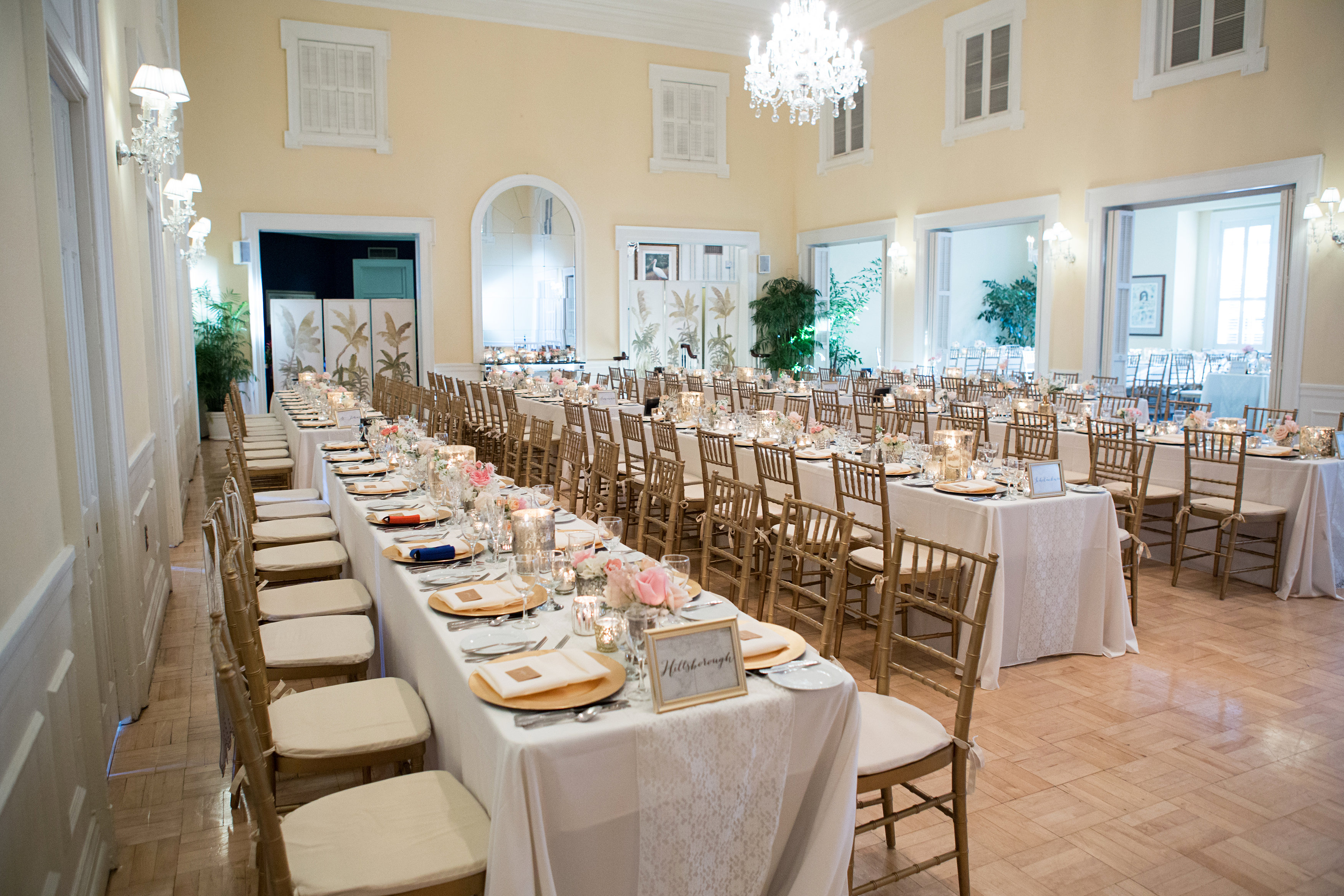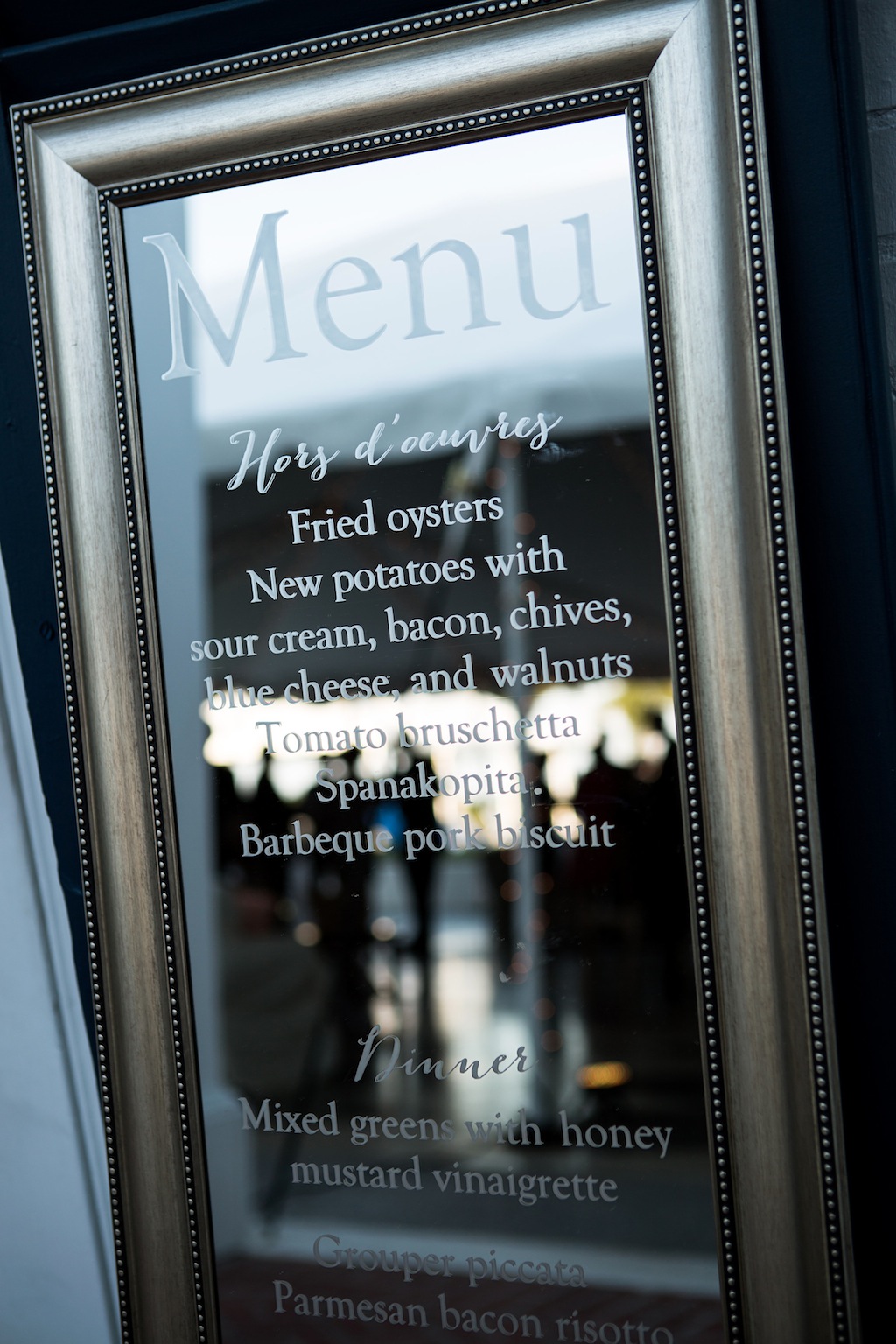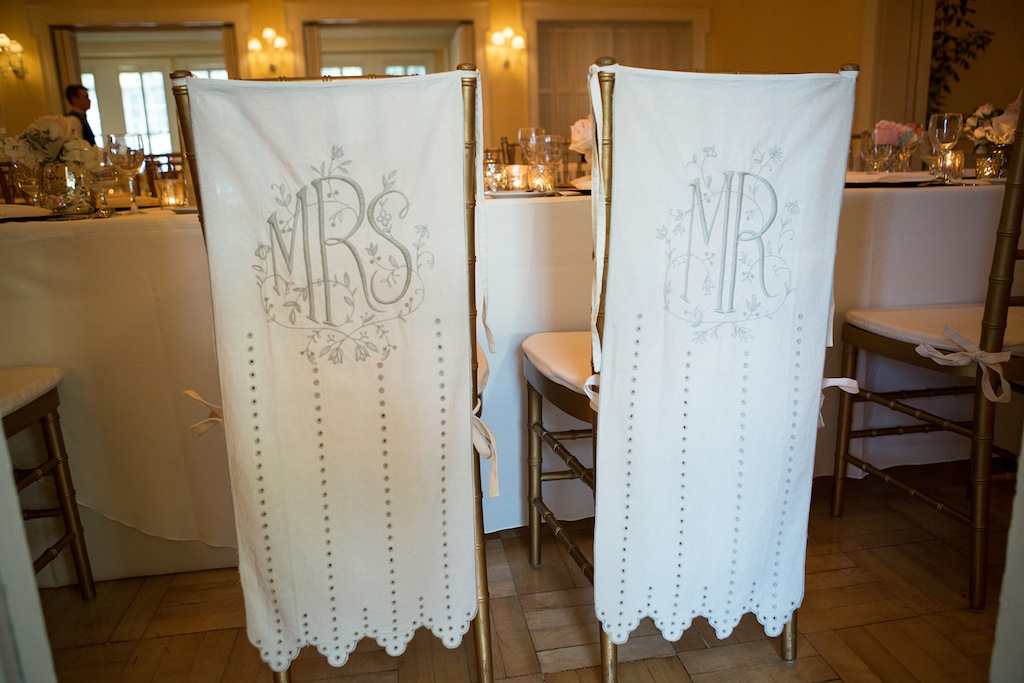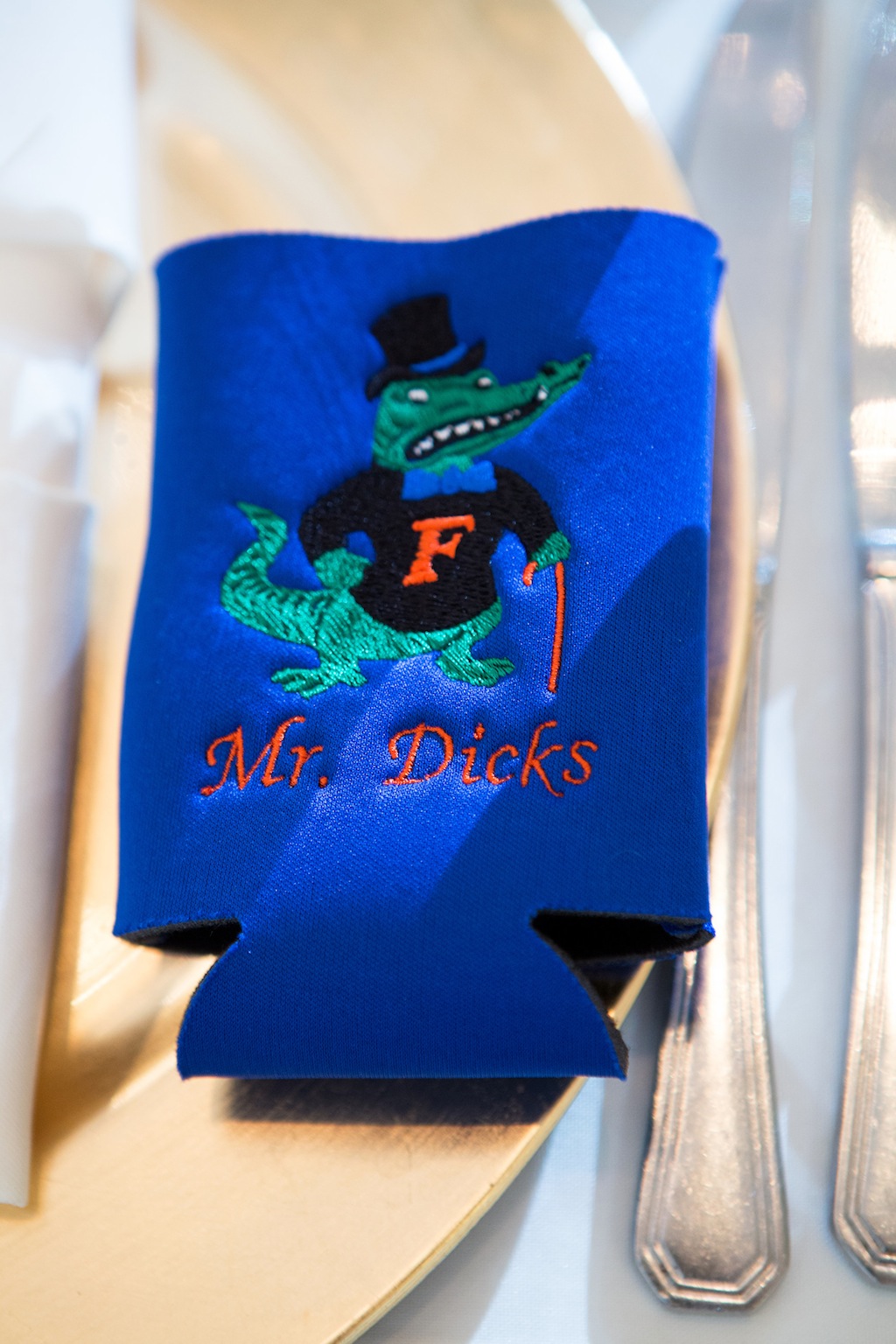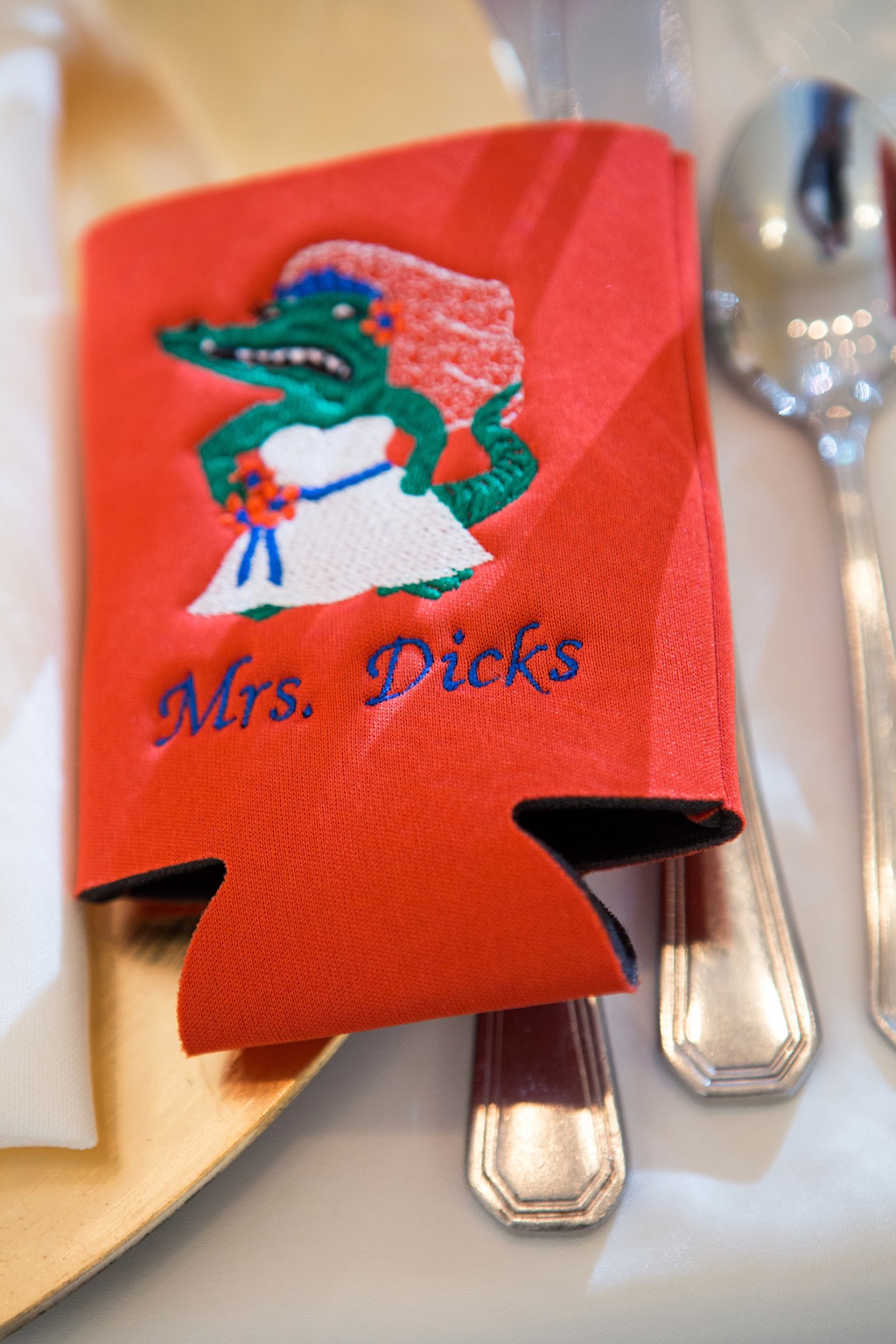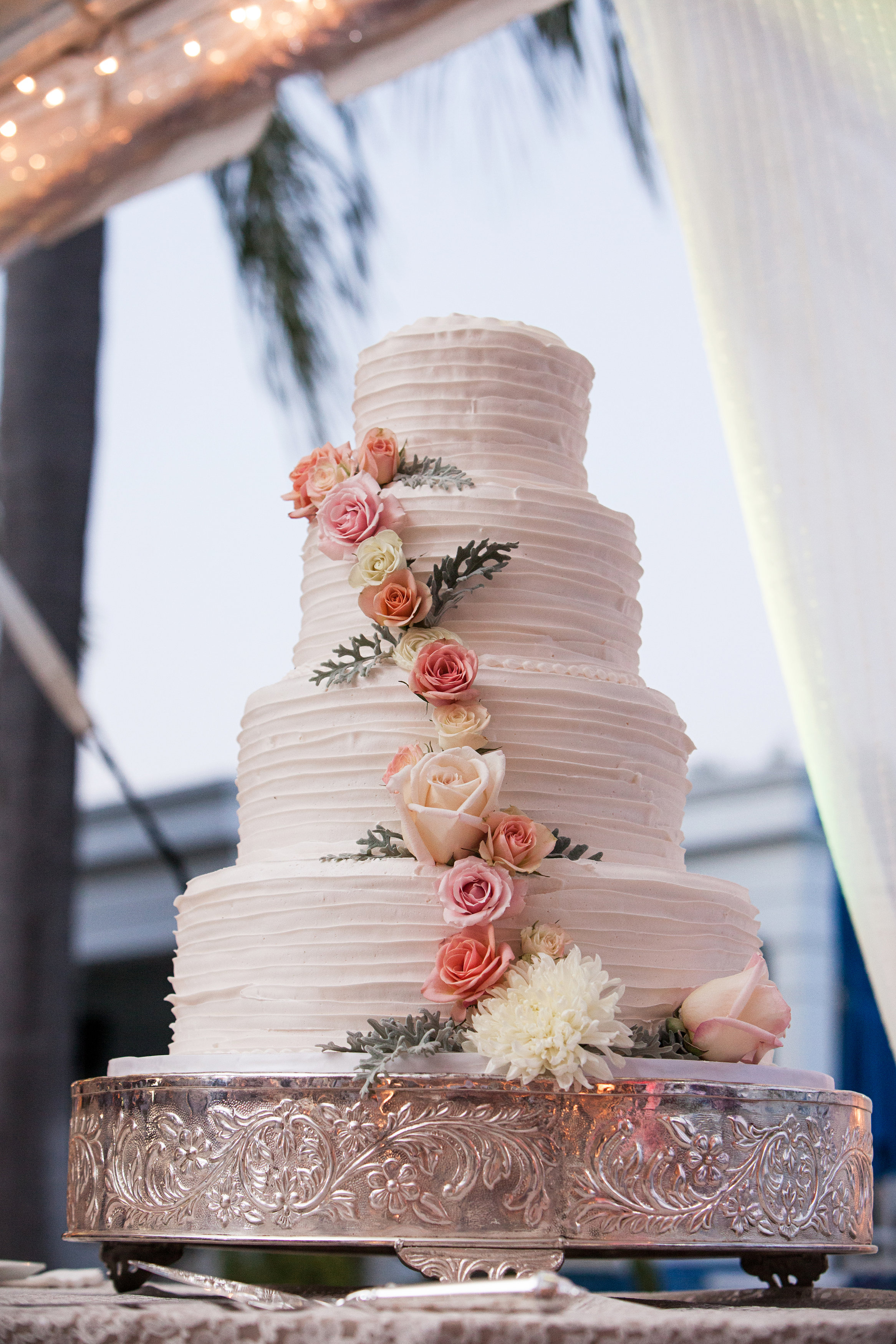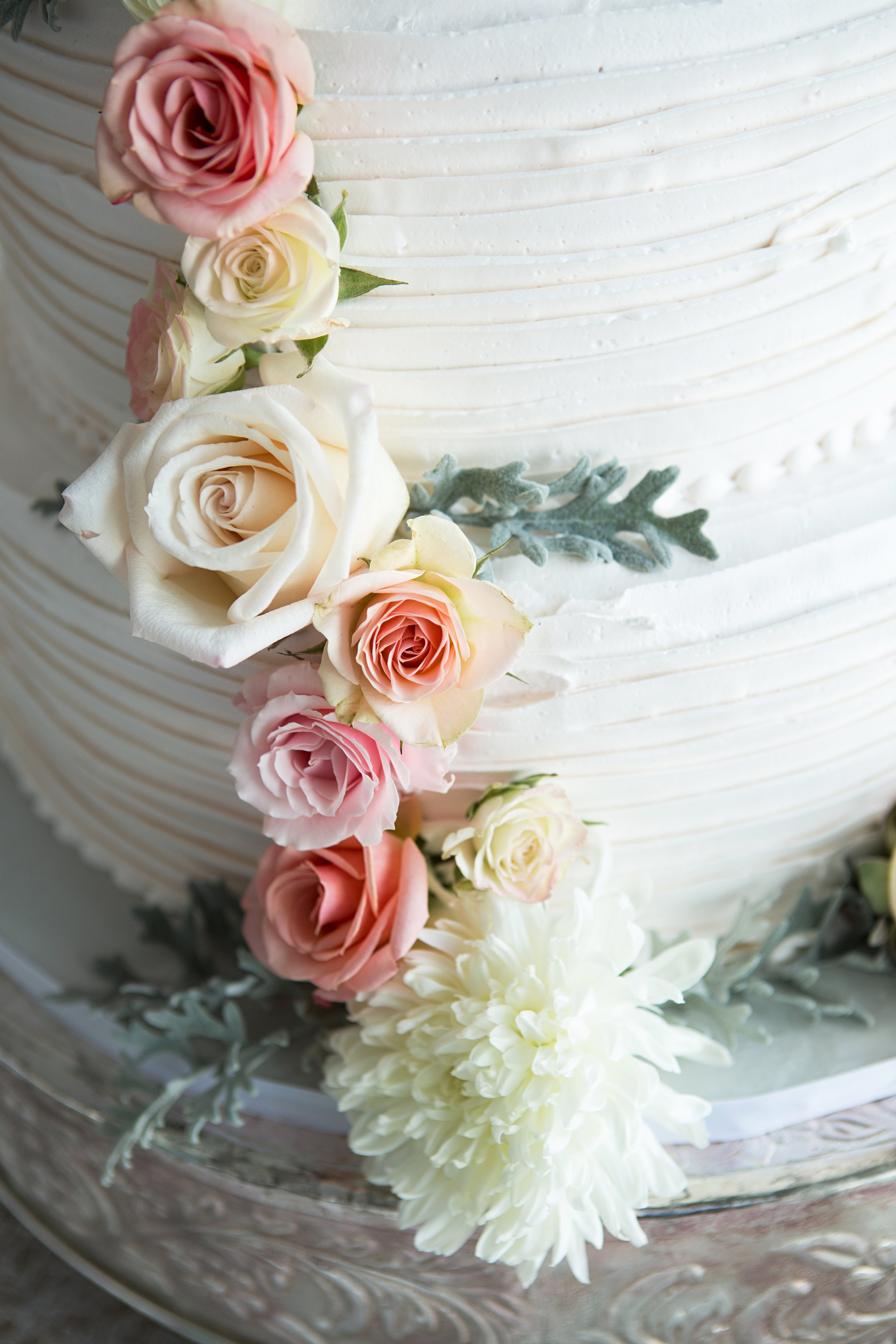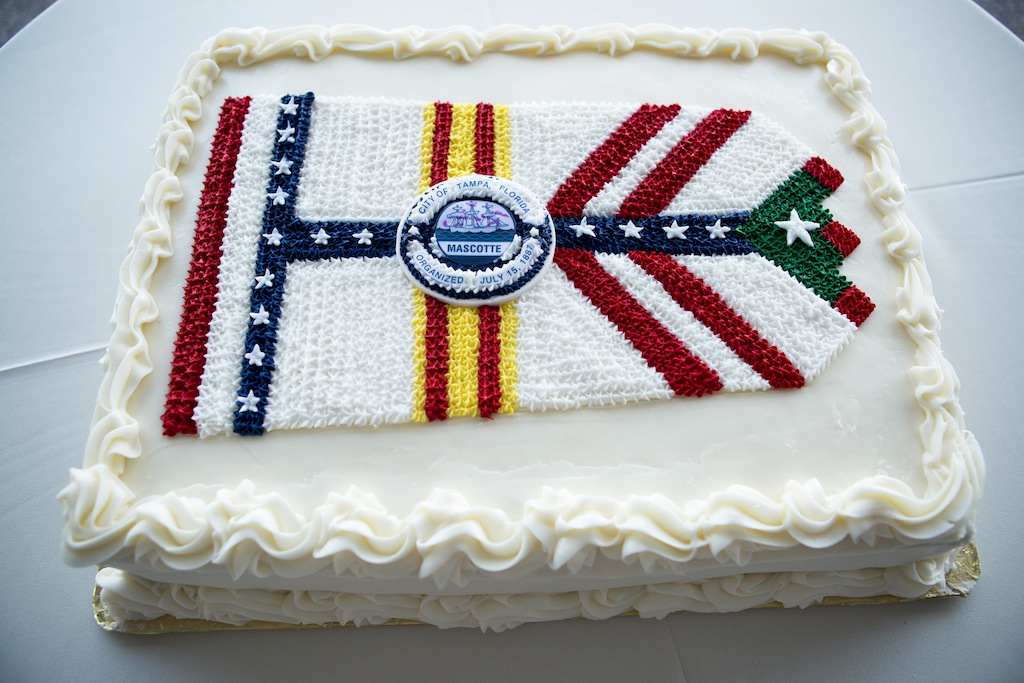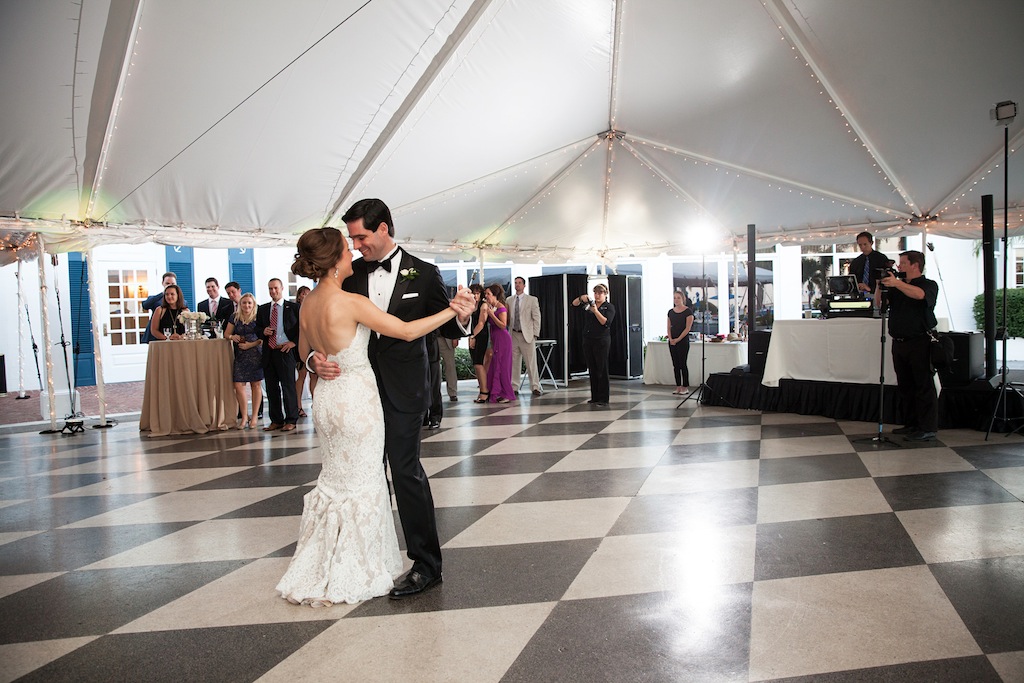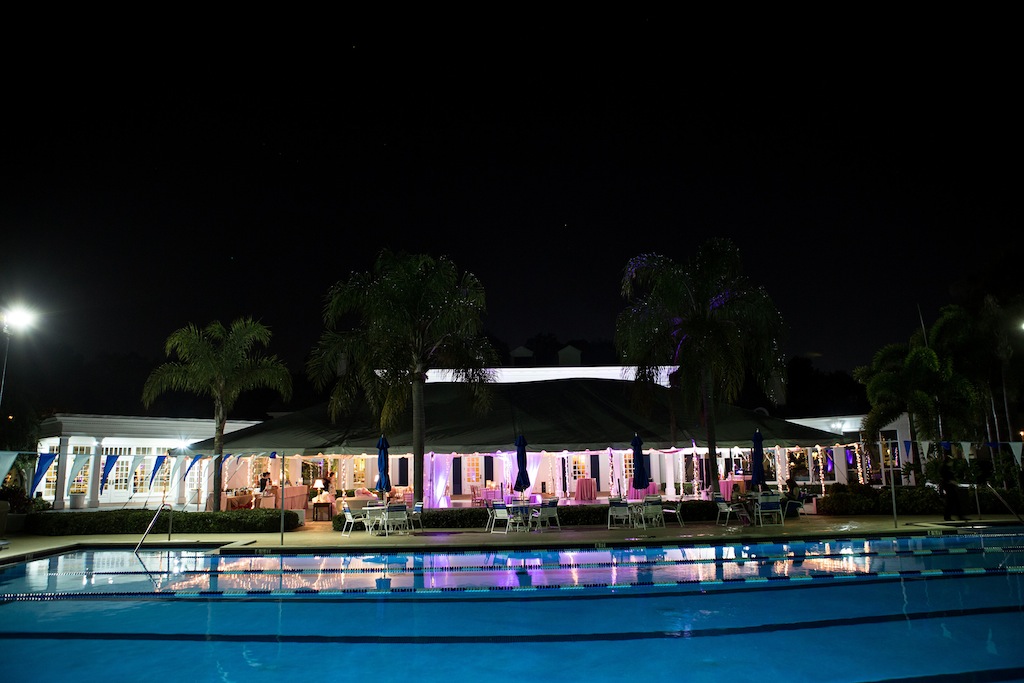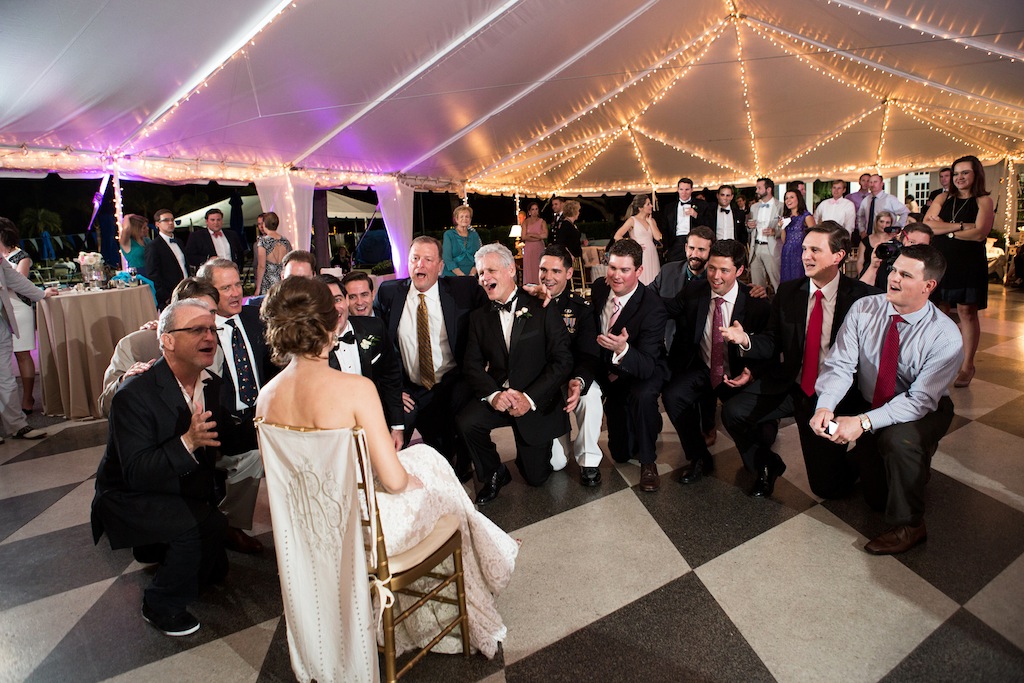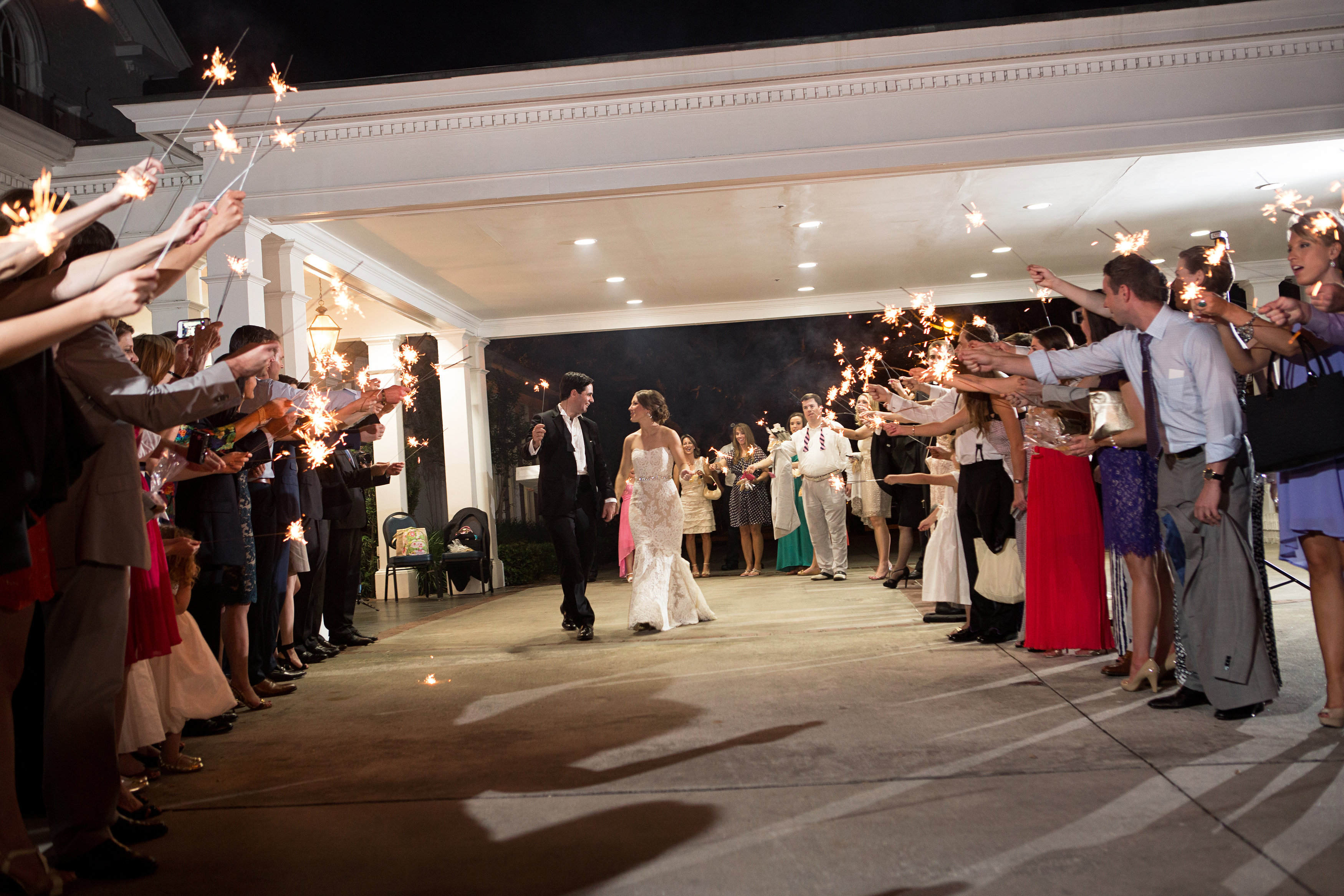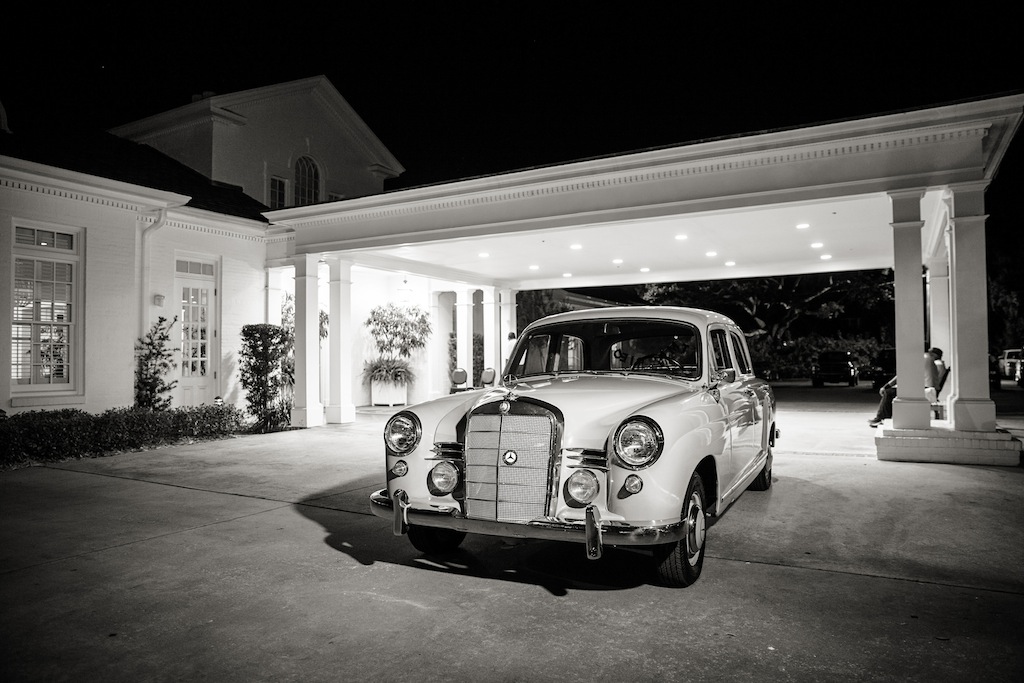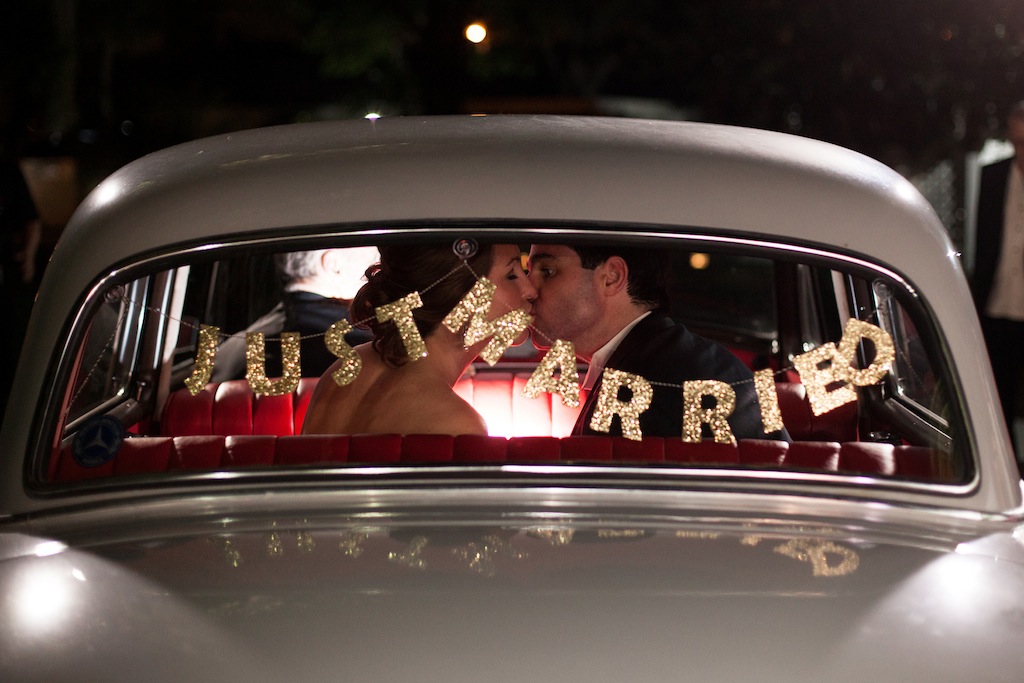 What advice would you give to other Tampa Bay Brides?
Don't be afraid to stray from tradition if doing so will be easier or better for you and your groom.
If you had told me a few years ago that I would have seen my groom before our wedding ceremony, I would have laughed at you. It turned out that doing a first look not only made our day go more smoothly (and allowed us a lot more time for photographs), but it also was a really sweet time together before we got married and one of the few times "alone" we had all day.
Tampa Wedding Ceremony Venue: Palma Ceia Presbyterian Church
Tampa Wedding Reception Venue: Tampa Yacht & Country Club
Tampa Wedding Photographer: Blue Lane Studios
Tampa Wedding Videographer: Trinity Wedding Cinema *Preferred Marry Me Tampa Bay Wedding Vendor
Tampa Wedding Planner: Burkle Events
Tampa Wedding Florist: Northside Florist
Tampa Wedding Caterer: Tampa Yacht & Country Club
Tampa Wedding Cake: Alessi Bakery
Tampa Groom's Cake: Wright's Gourmet House
Tampa Wedding Favors: Alessi Bakery
Tampa Wedding DJ: Luke Entertainment Productions – Todd Williams
Tampa Wedding Officiant: Palma Ceia Presbyterian Church – John DeBevoise
Tampa Wedding Invitations: A+P Designs
Tampa Wedding Dress: Malindy Elene Bridal – Anne Barge
Tampa Wedding Hair & Makeup: The Michele Renee Hair & Makeup Artist Group
We are proud to have Northside Florist as a Marry Me Tampa Bay sponsor!