Tara and Cass' rustic wedding at the all-inclusive Cross Creek Ranch wedding venue in Tampa Bay featured elegance, style and romance.
I'm probably a little partial to loving this wedding as Tara is a personal friend, but everything from the flowers in her hair to the way her drop back wedding dress showcased her tattoos was a perfect fit for Tara's sweet, yet playful personality.
The Tampa couple mixed vintage wedding touches, such as an antique typewriter and petite vases with the natural beauty of the ranch and outdoor barn.
I especially loved her dessert table with a mix of high-low cupcake stands and swirled wedding cake. And an outdoor, rustic Florida wedding just isn't complete without a campfire and s'mores.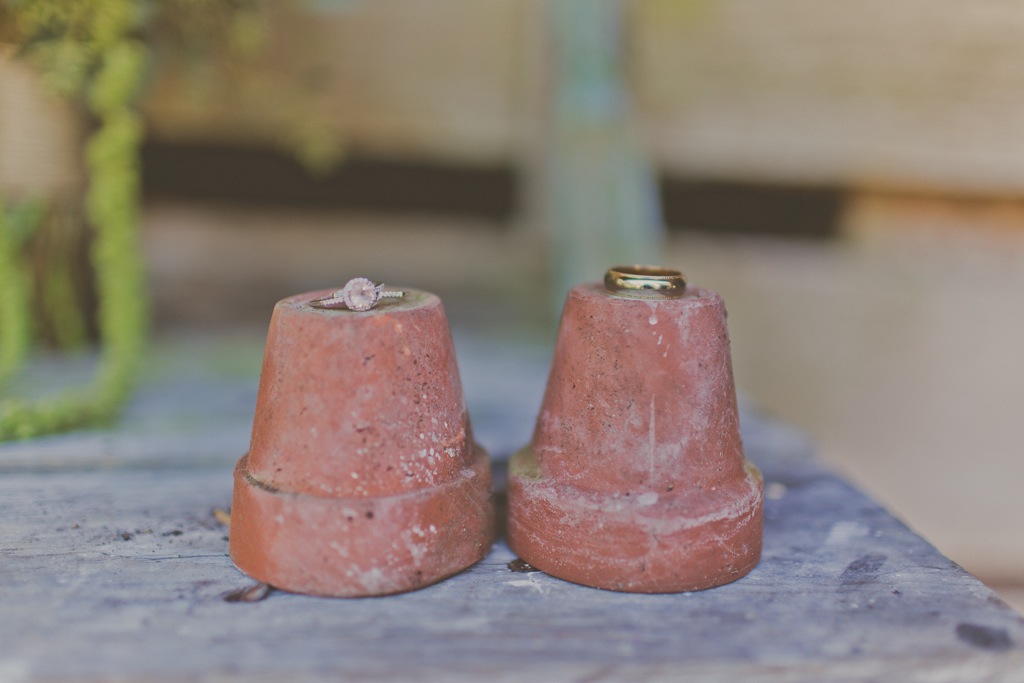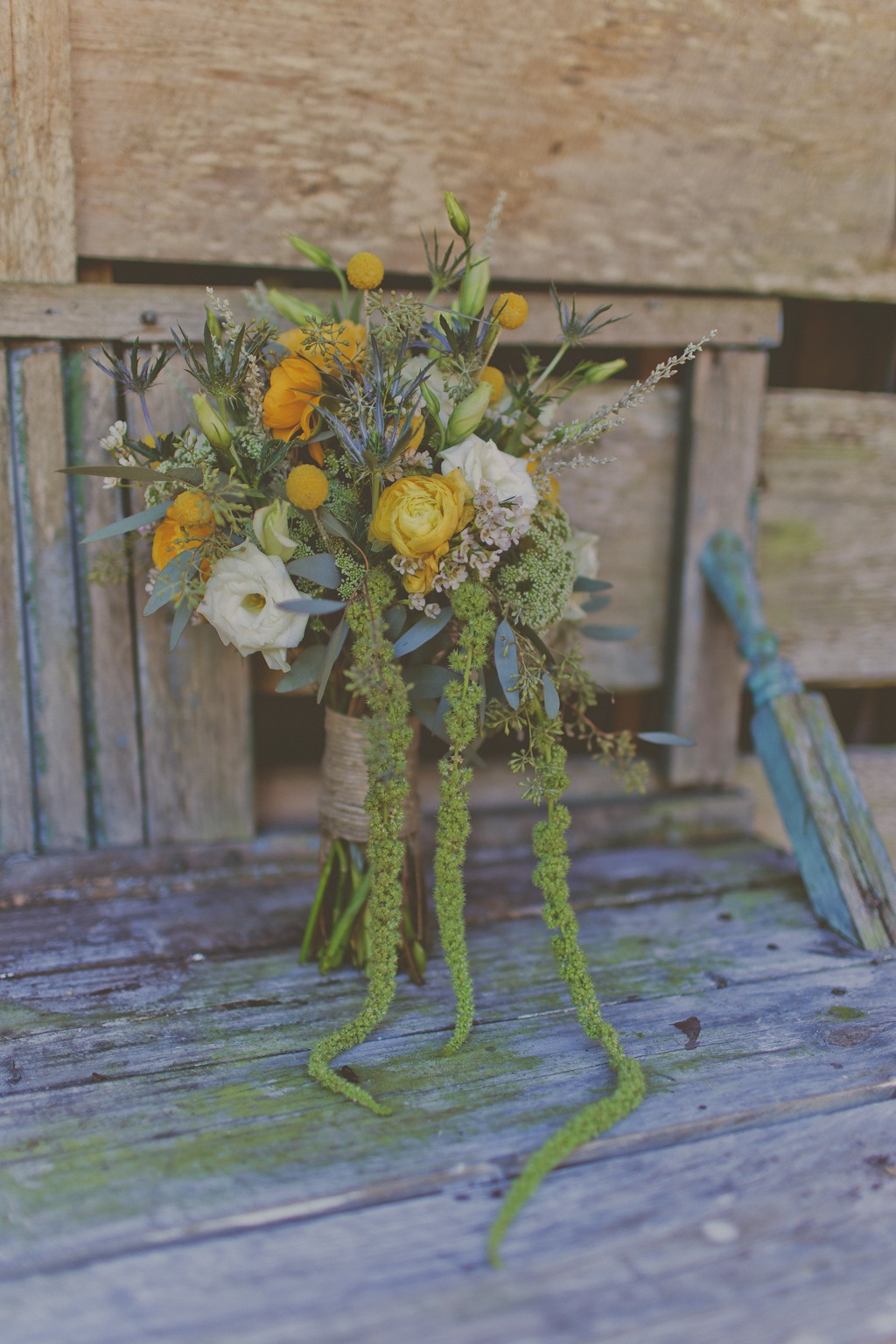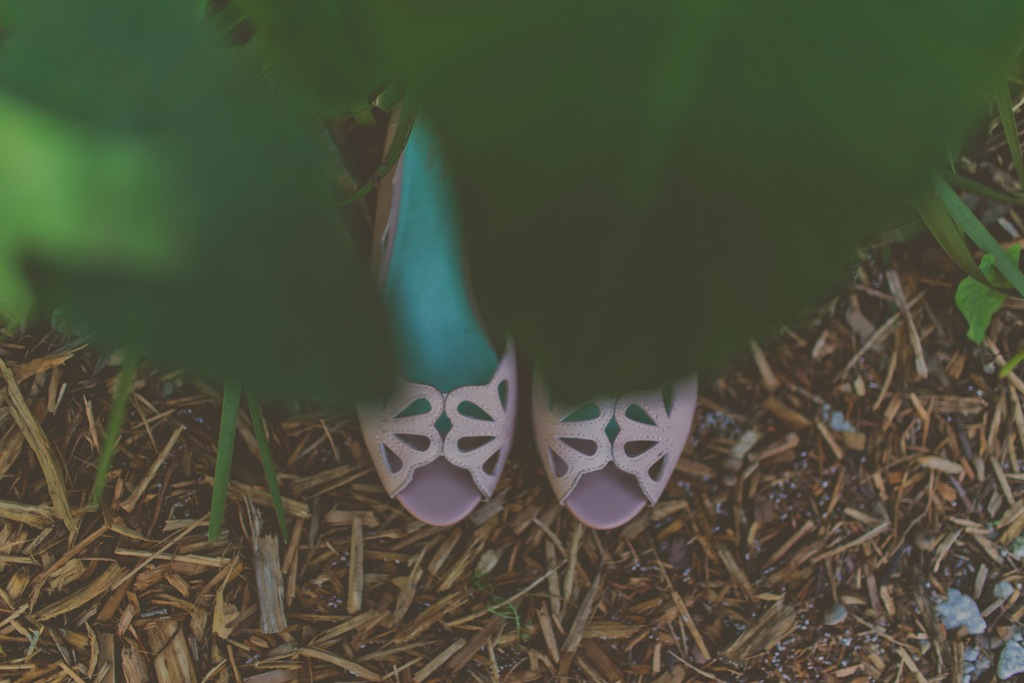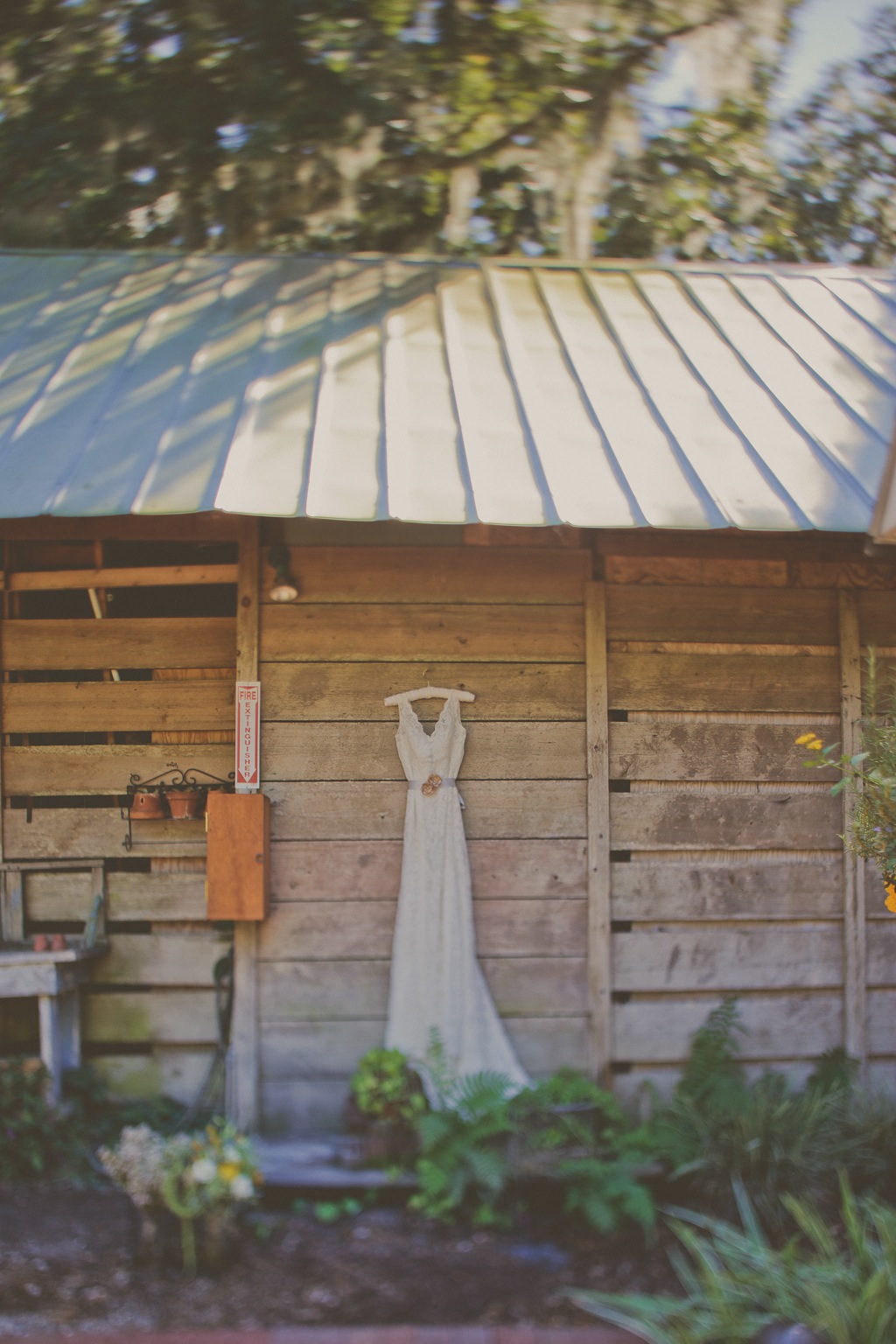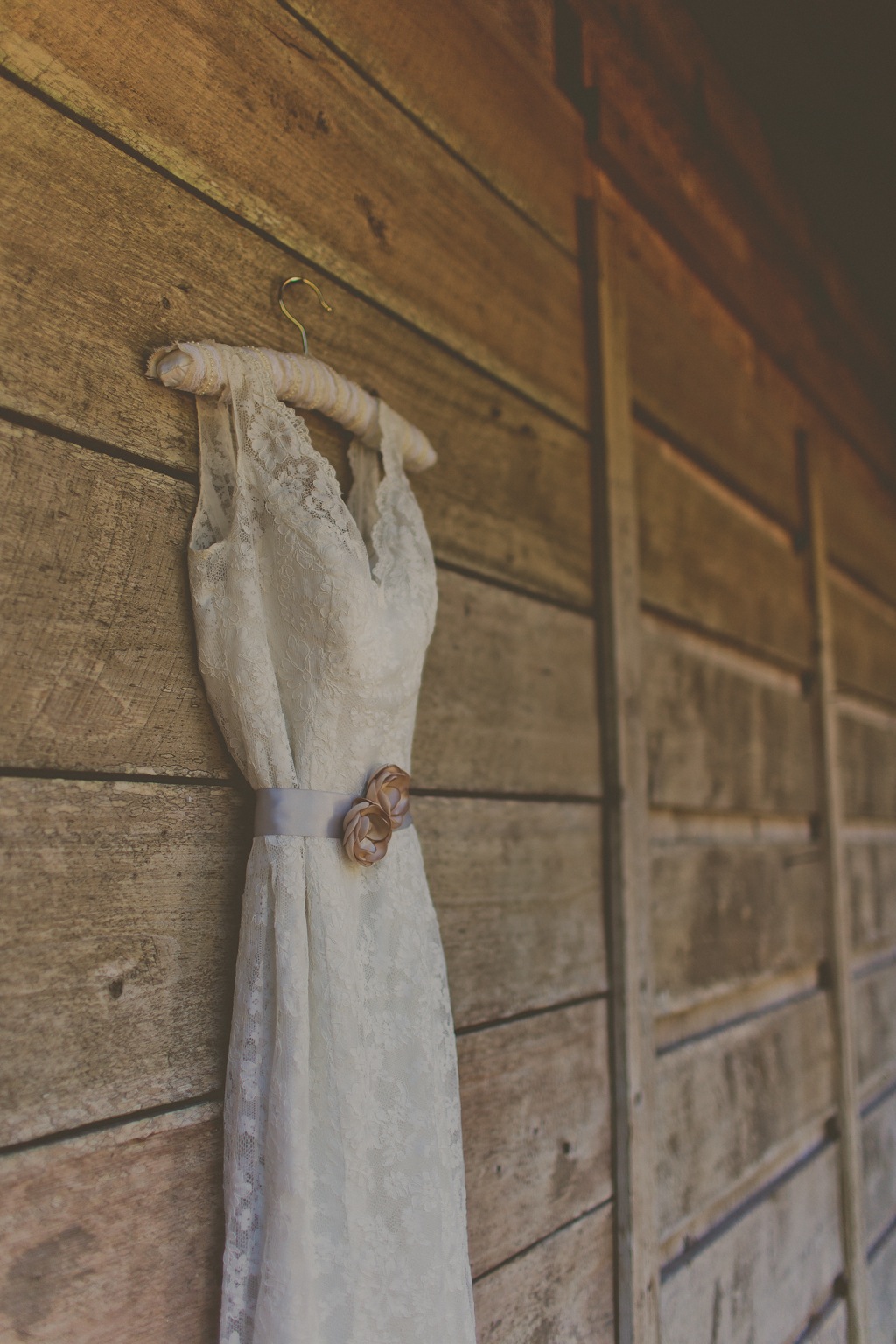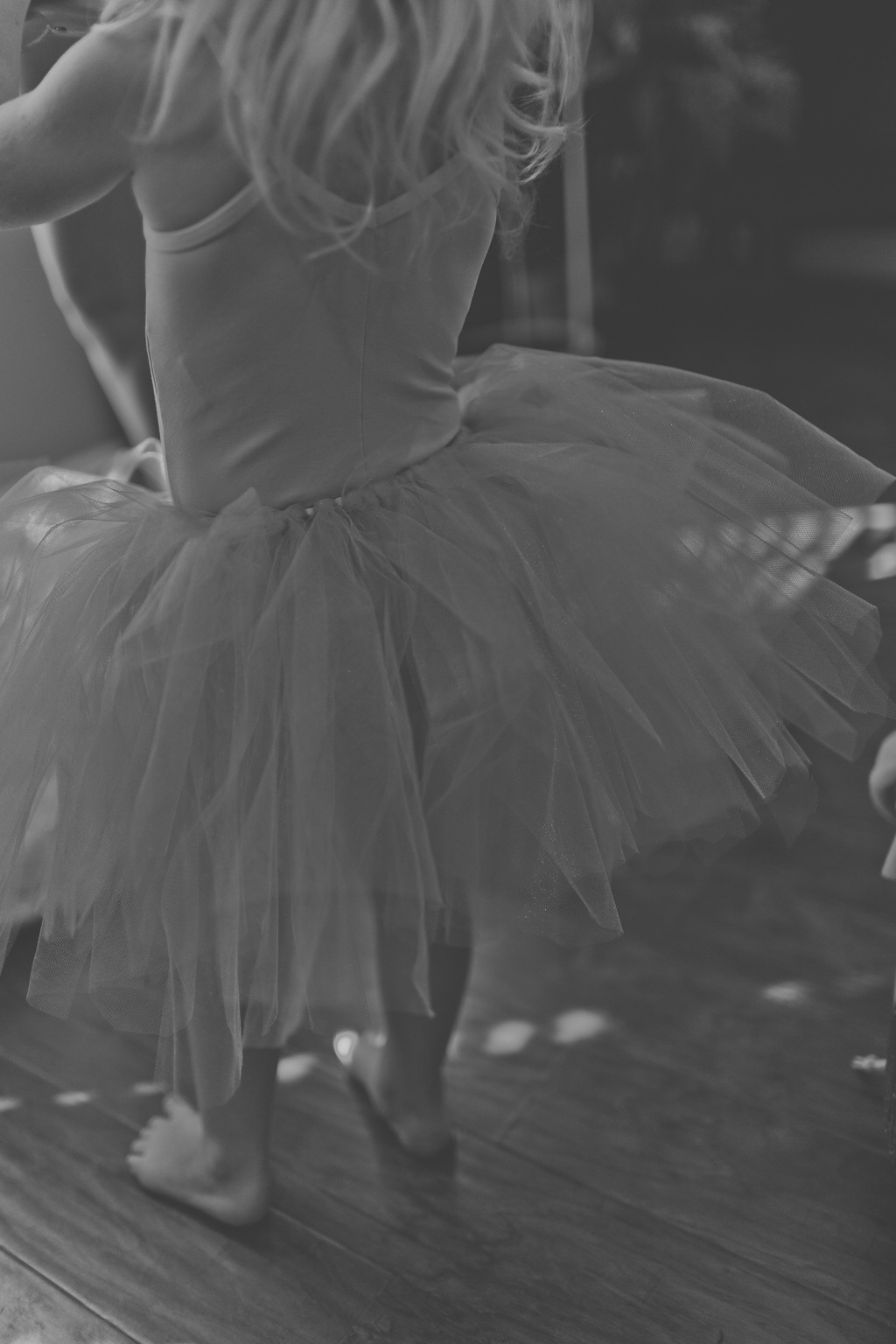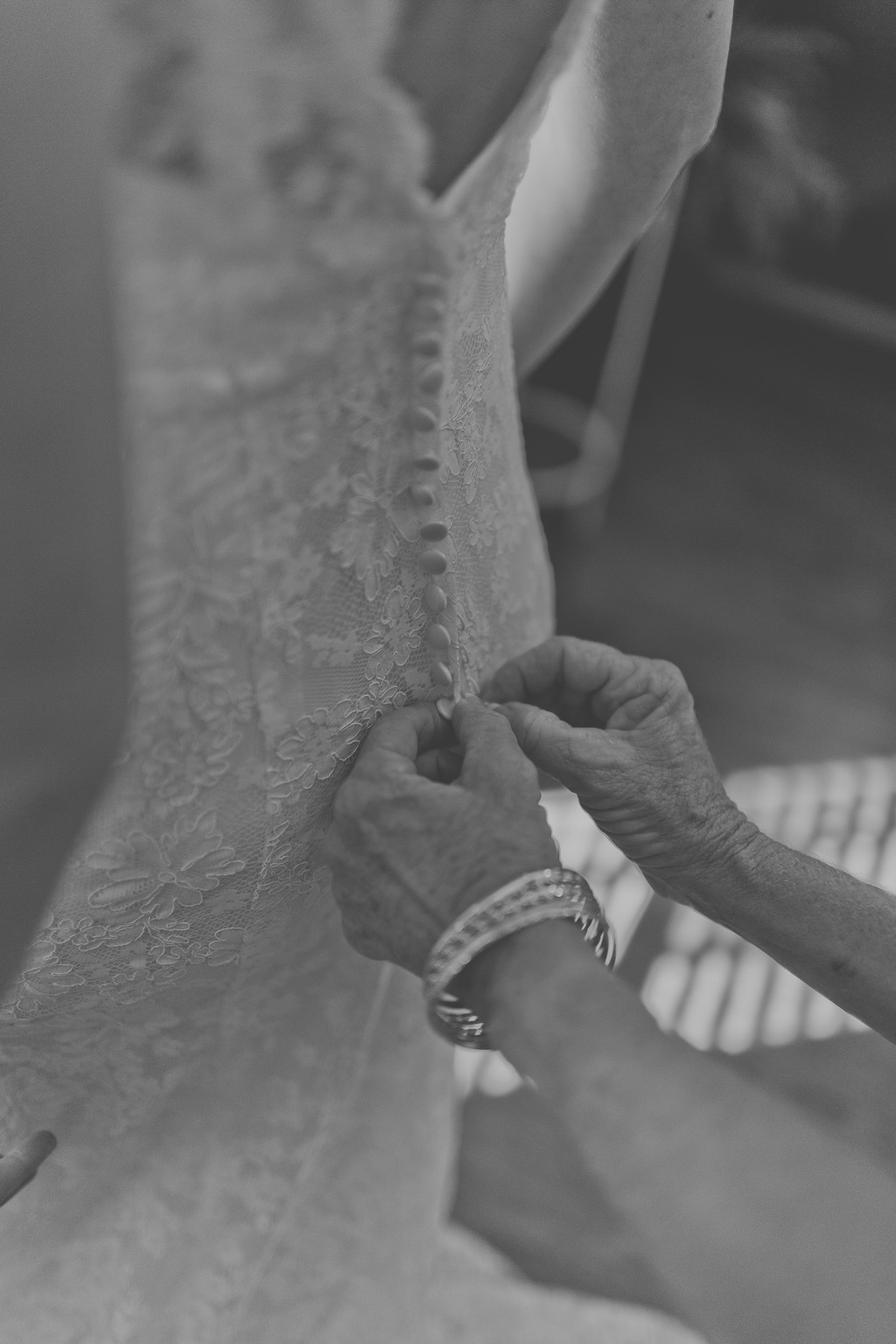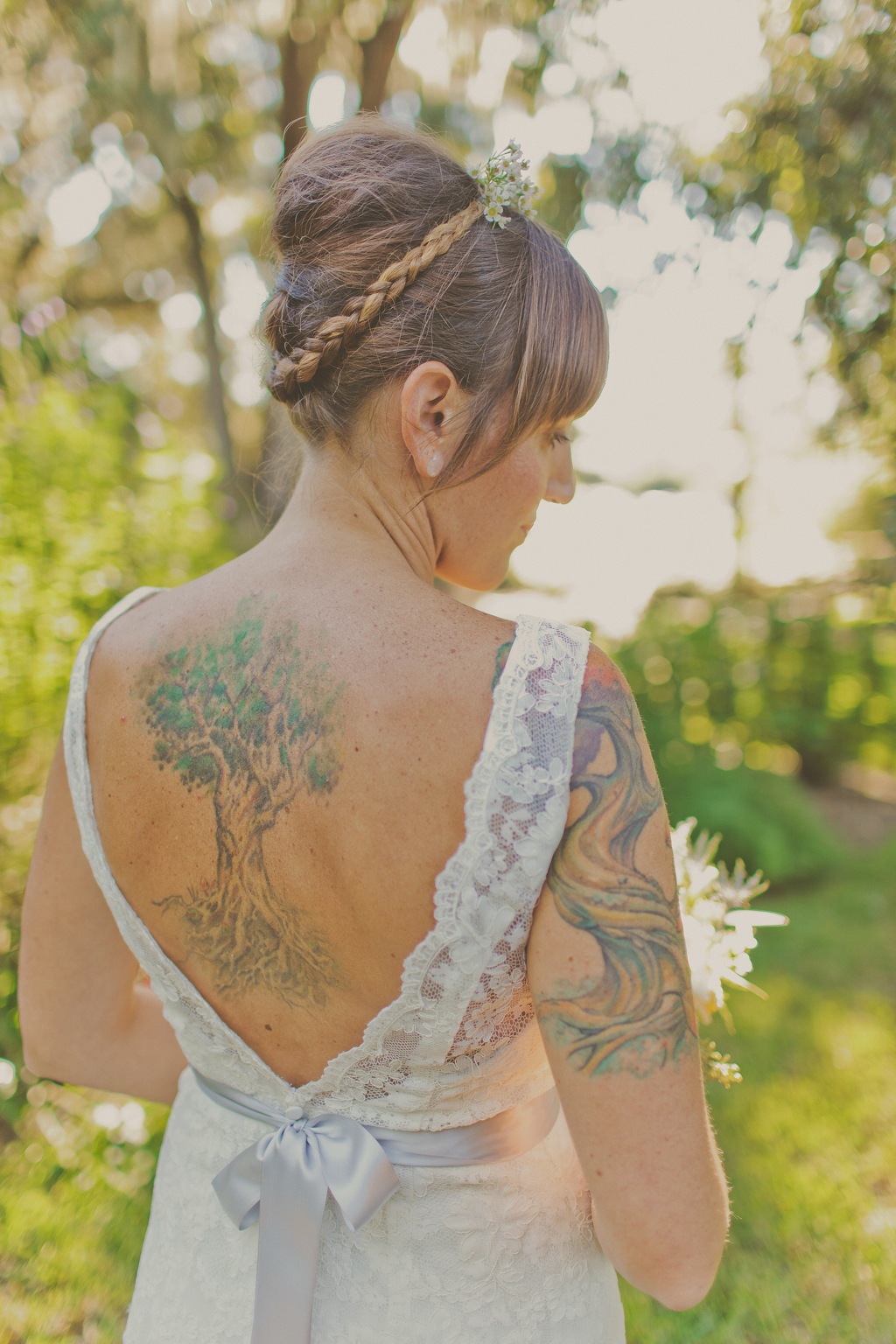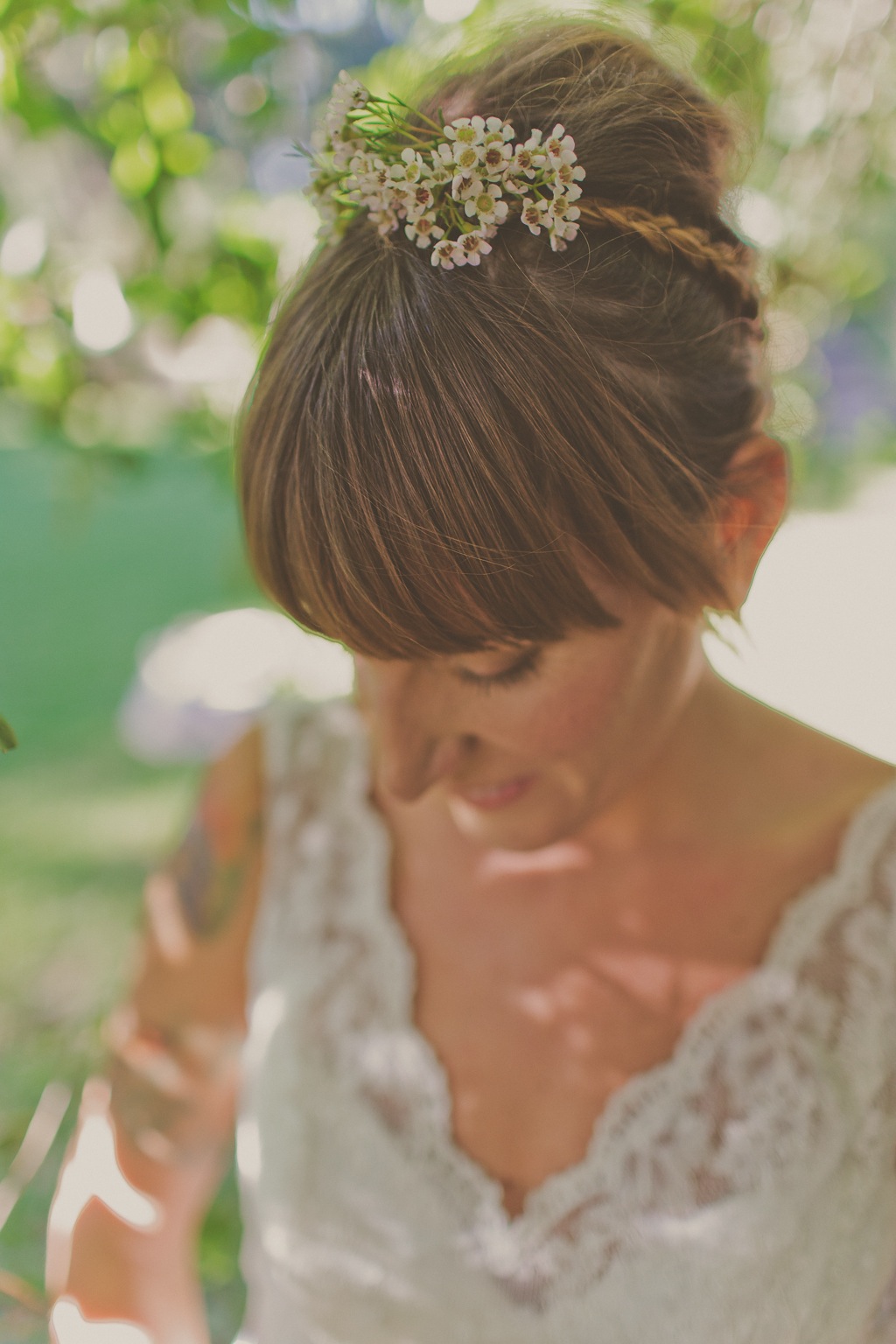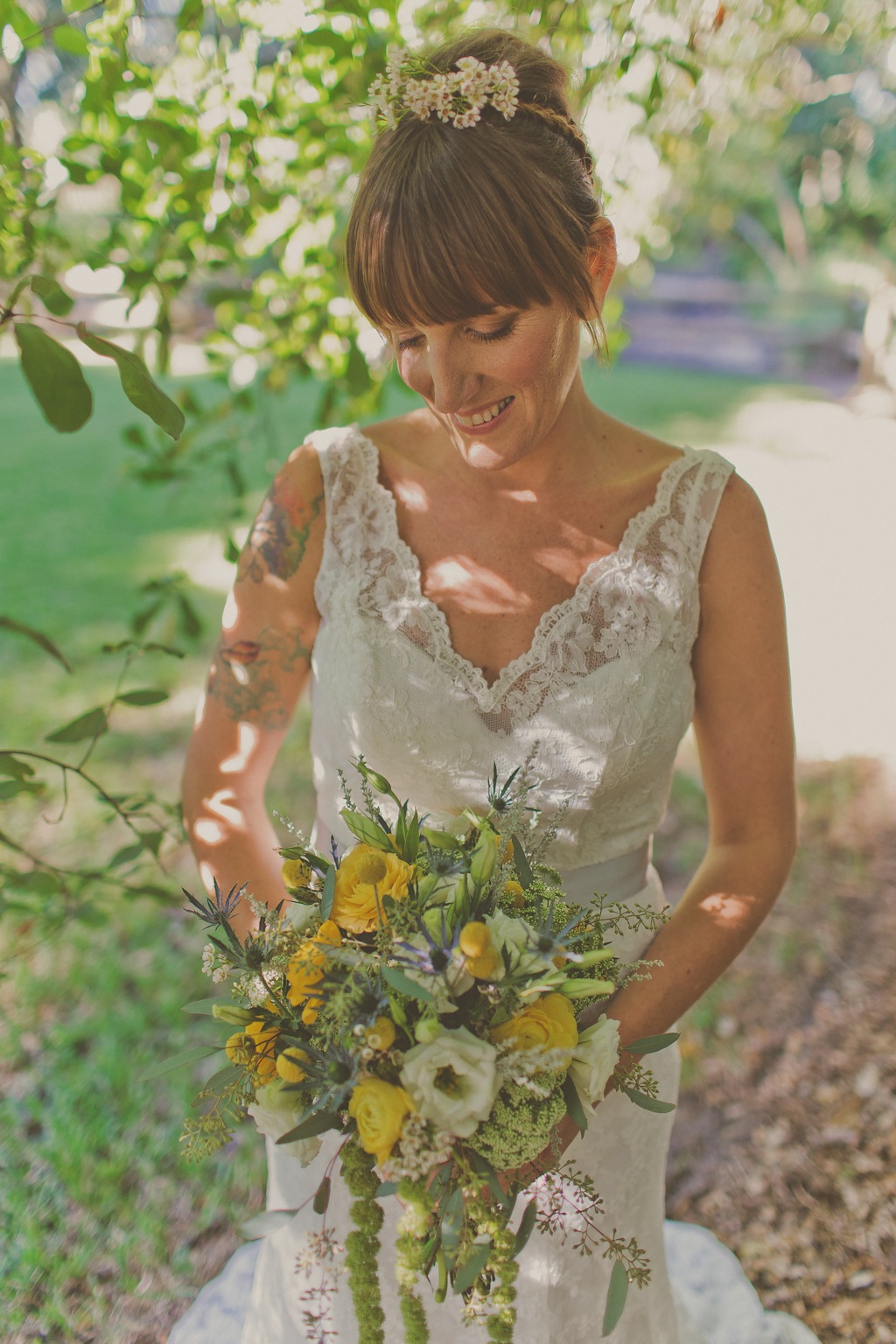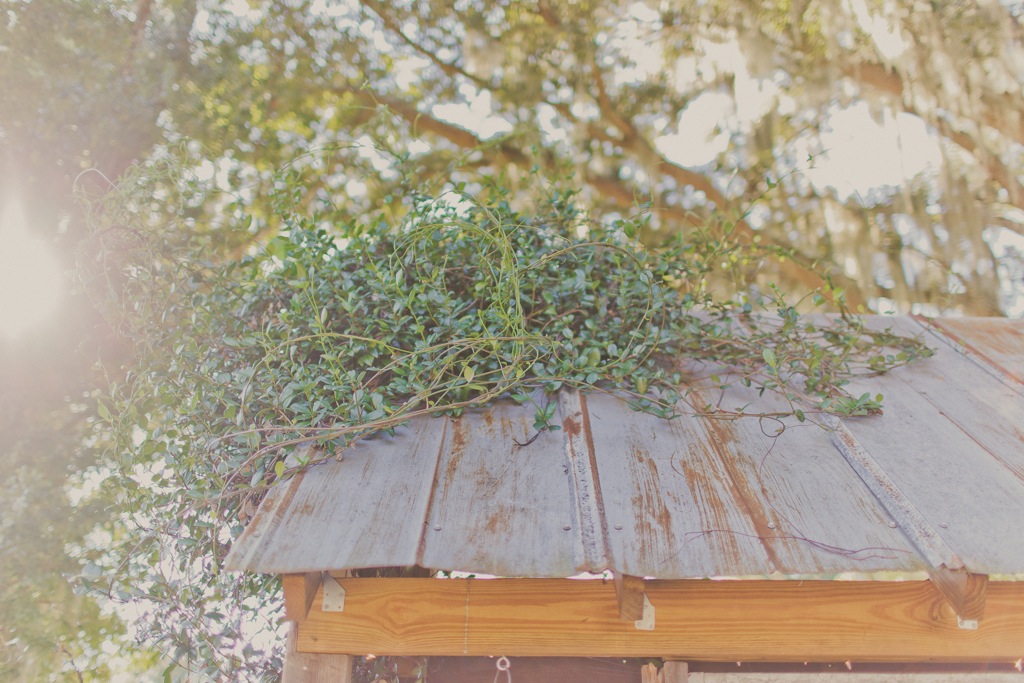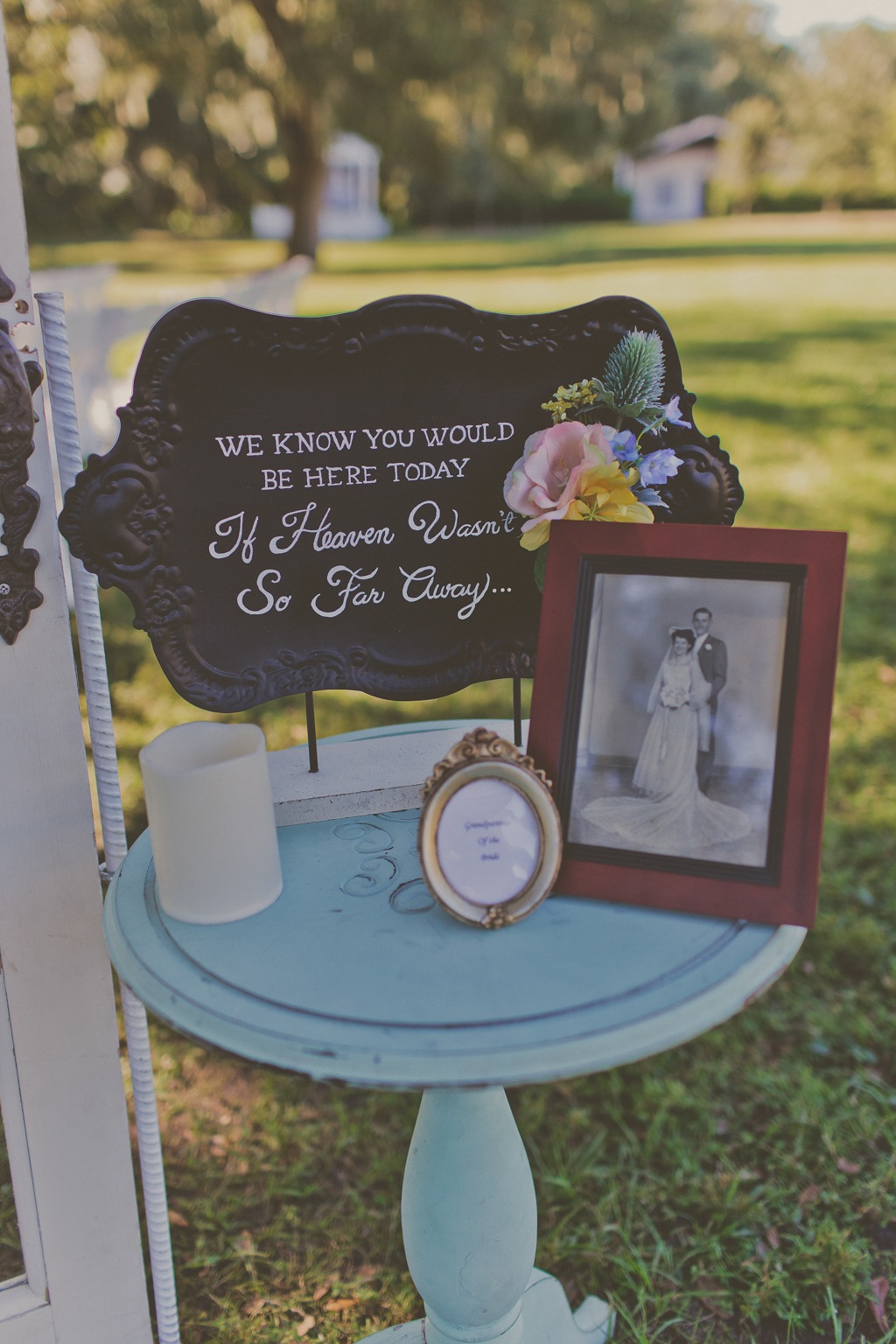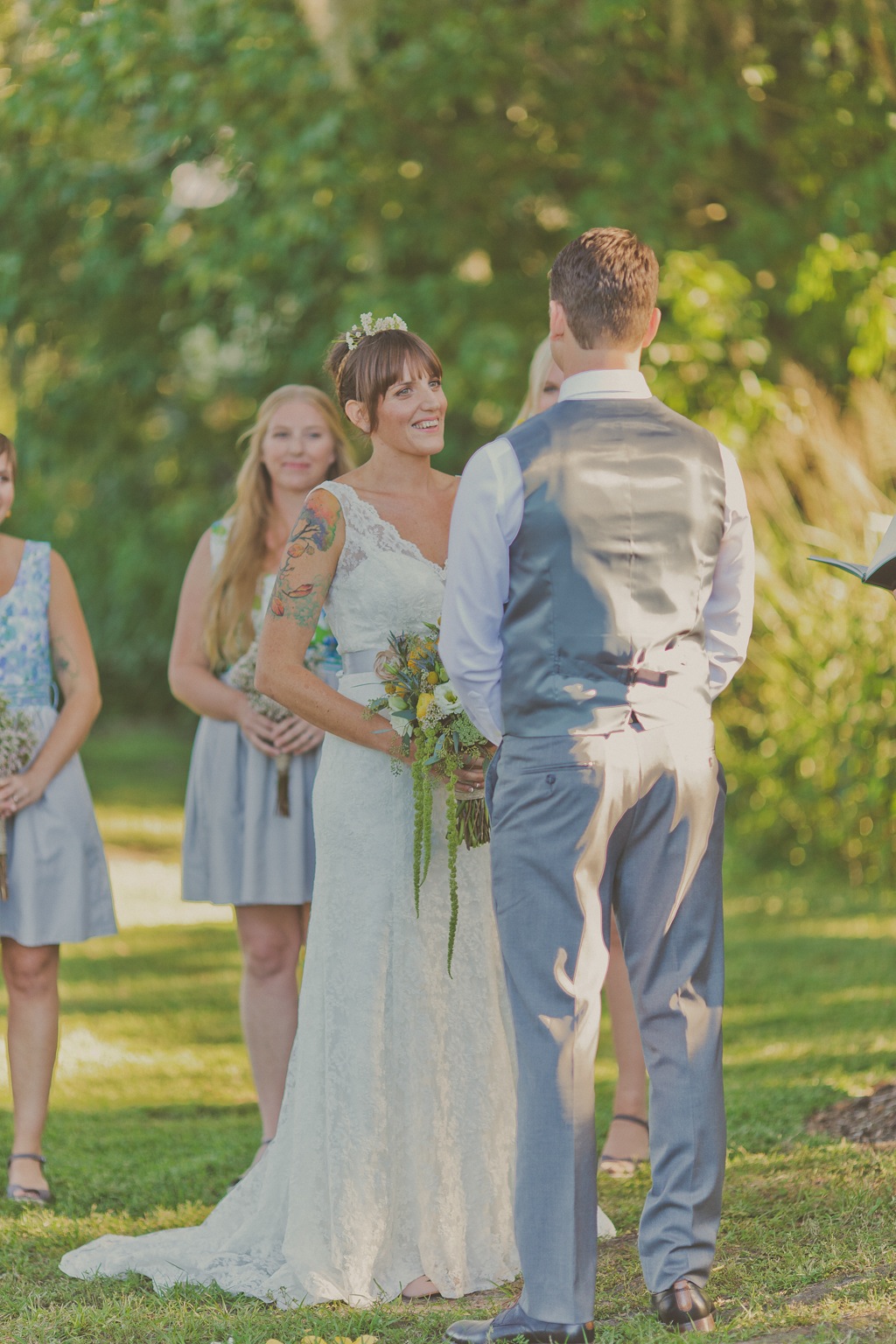 What were the most memorable moments?
Oh man! So much!
My dad seeing me for the first time. The day before at rehearsal he told everyone he wasn't going to cry. He was crying like a baby before he even walked into the room.
Cass seeing me for the first time. We were both so nervous to say our vows. I'm very shy when it comes to public speaking but it was the easiest thing to do. I even talked loud enough for everyone to hear!
Dancing with my Dad. I think that is special for a lot of girls.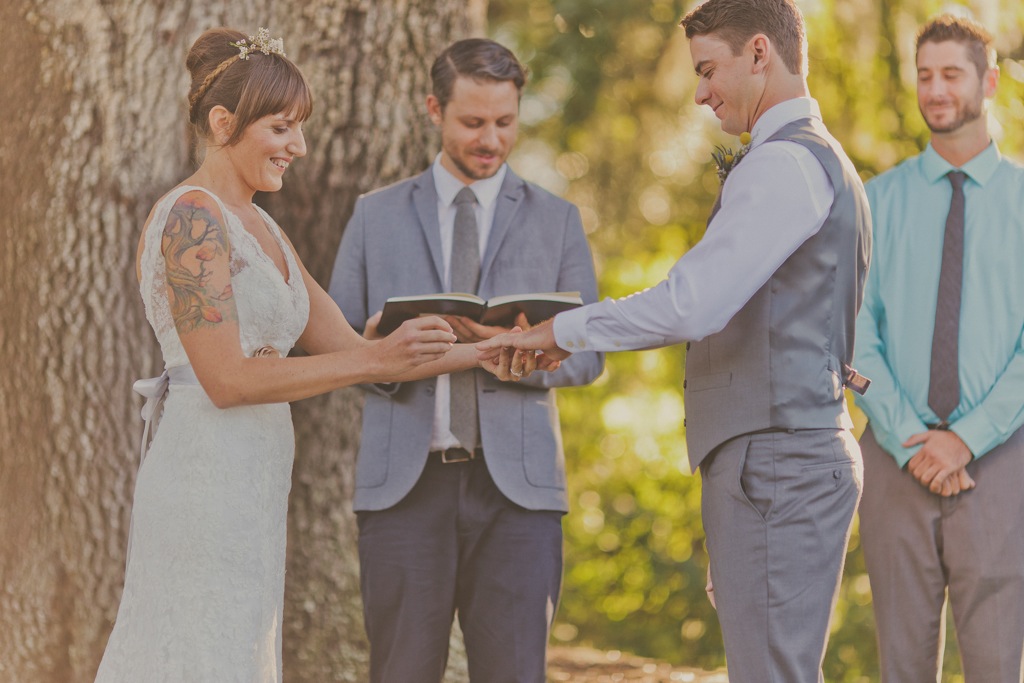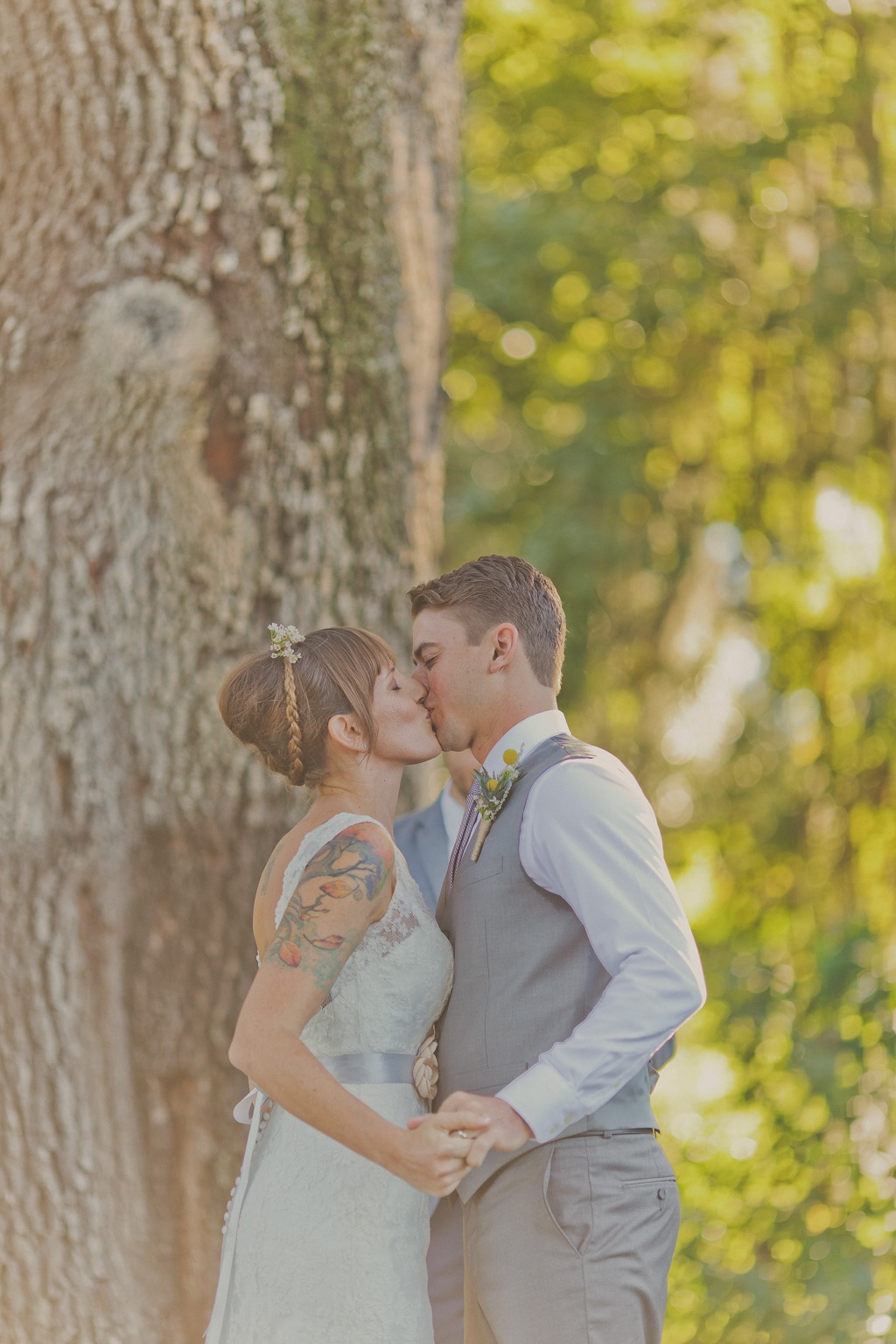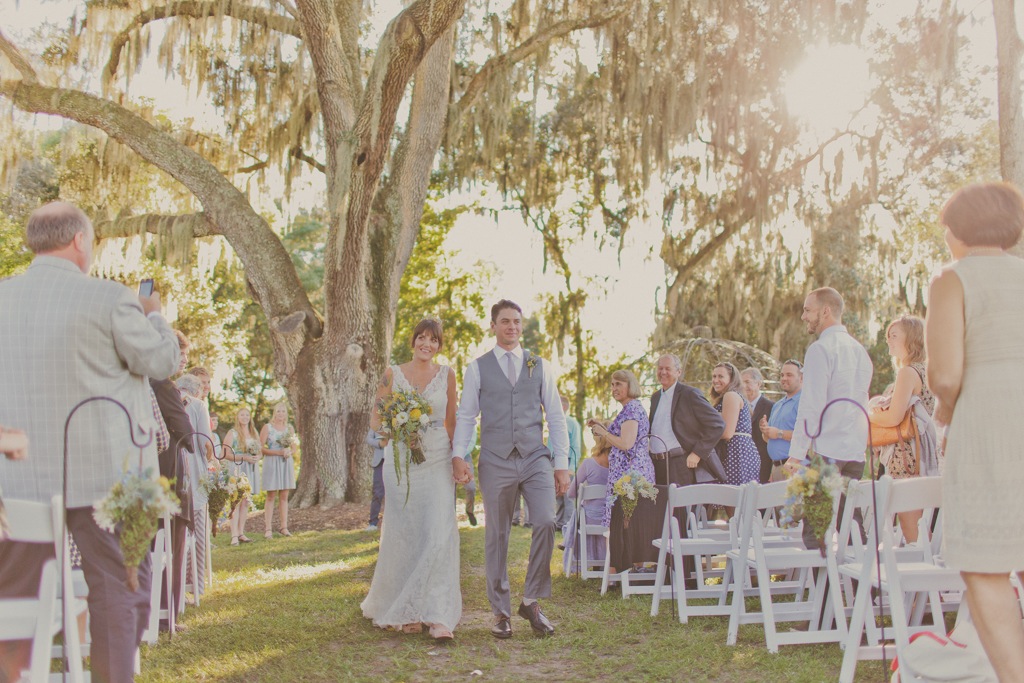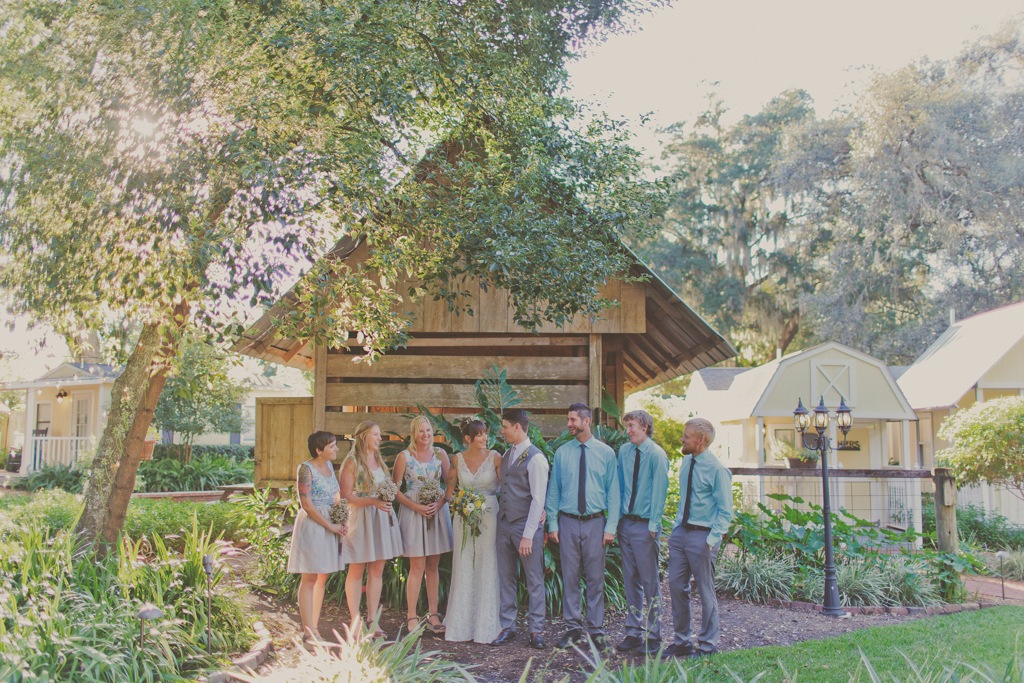 What elements of your wedding were the most important?
Both of my sisters, brother and best friend were in the wedding. That was super important to me. My adorable niece and nephew were also in it.
I had so much family from out-of-town fly in and that meant so much. One of the first friends that I made when I moved to Florida was the officiant. It was just so special to have our friends and family all together in one place to celebrate our love for each other.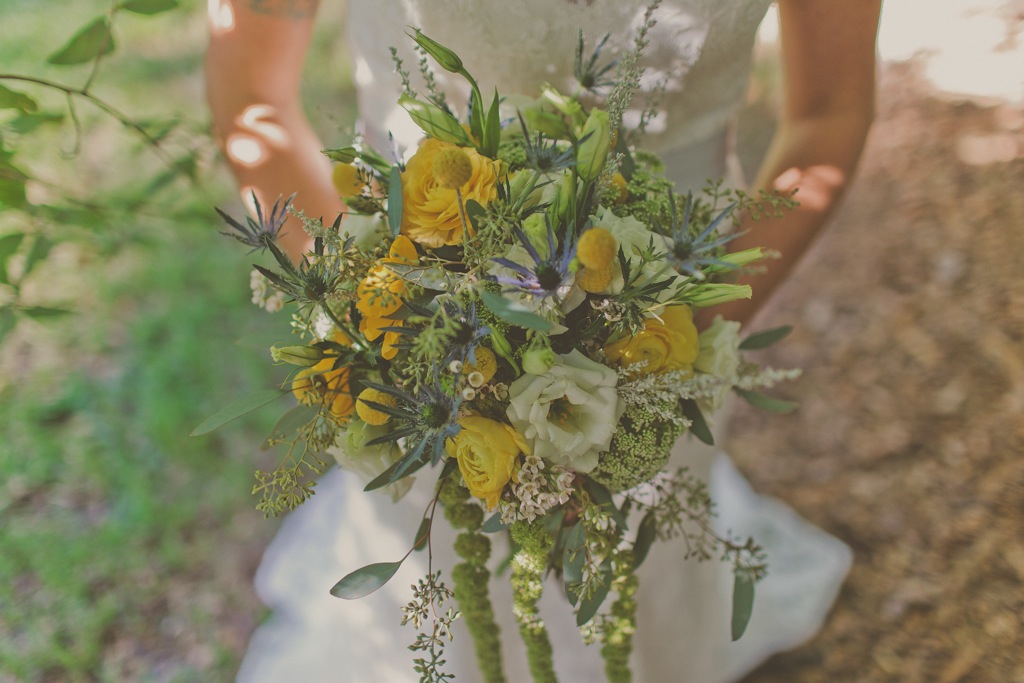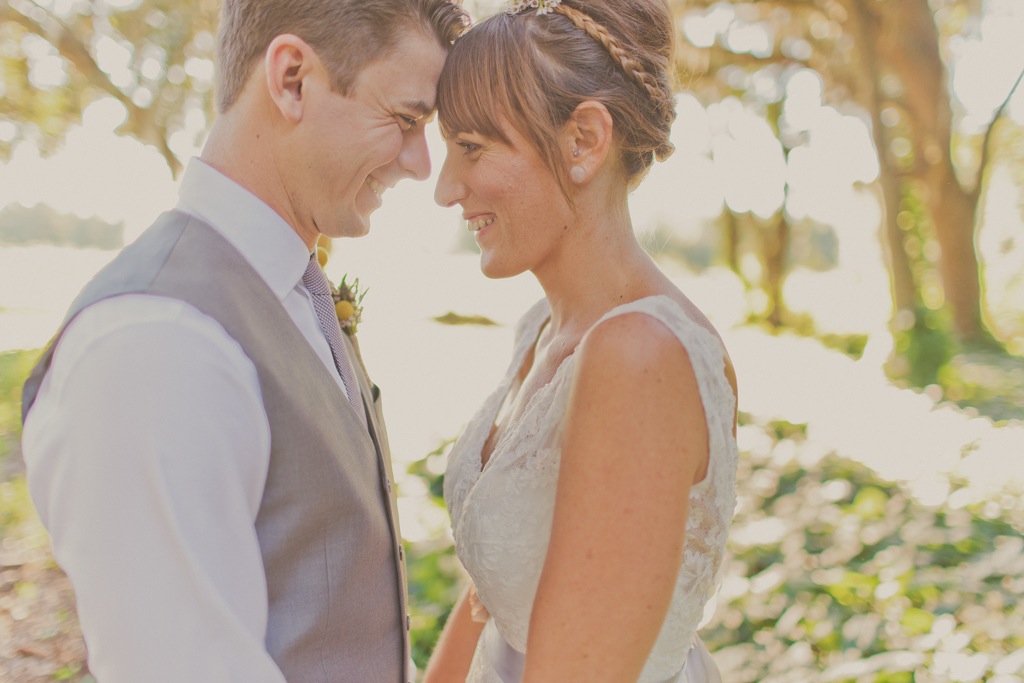 The Proposal:
Cass actually proposed to me one day when I got home from work. I know it doesn't sound very romantic, but I thought it was pretty sweet. In his mind he wanted to plan something a little more special, but he was so excited that he couldn't hold it in. I think that is romantic!
What were the deciding factors for the venue you chose?
We were searching for a outdoor venue that wasn't your typical beach wedding. Cass and I we are pretty laid­-back and love being outside.
We wanted an outdoor ranch wedding and searched the internet from Sarasota to Tampa. We went and looked at Cross Creek Ranch and fell in love with everything.
Their customer service at Cross Creek Ranch was by far the best that we had experienced, and we knew right away that it would be perfect. They were somehow able to make our wedding more amazing than I had ever dreamed. At the design meetings I felt like I was having a hard time describing my vision, and they were able to figure it out and make it even better on top of that! They know what they are doing and they are amazing at what they do.
How would you describe your theme?
We didn't really have a "theme" for our wedding. It was a splash of rustic, vintage and whimsical all in one!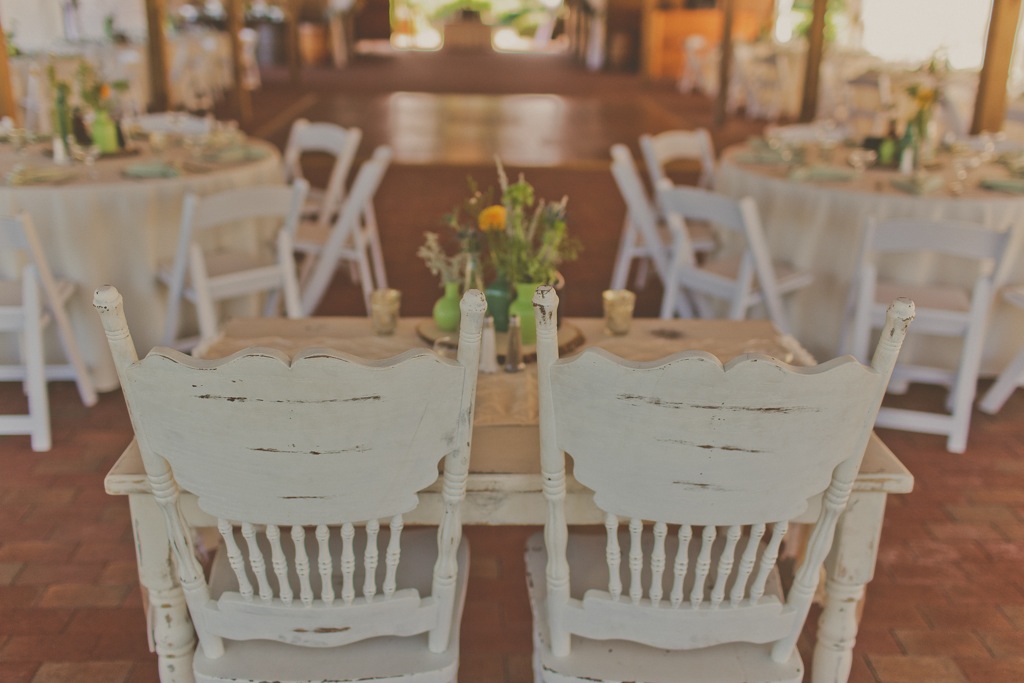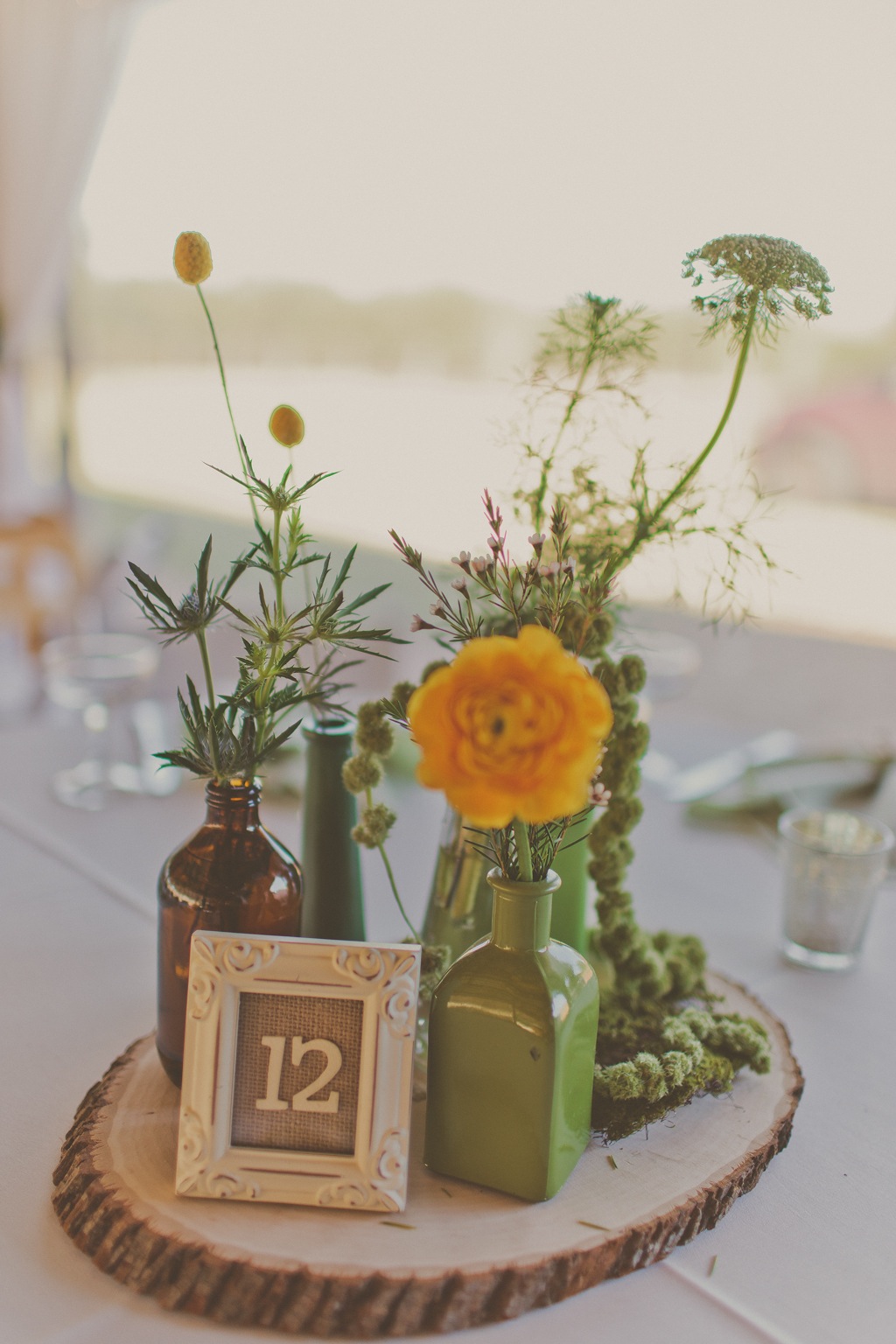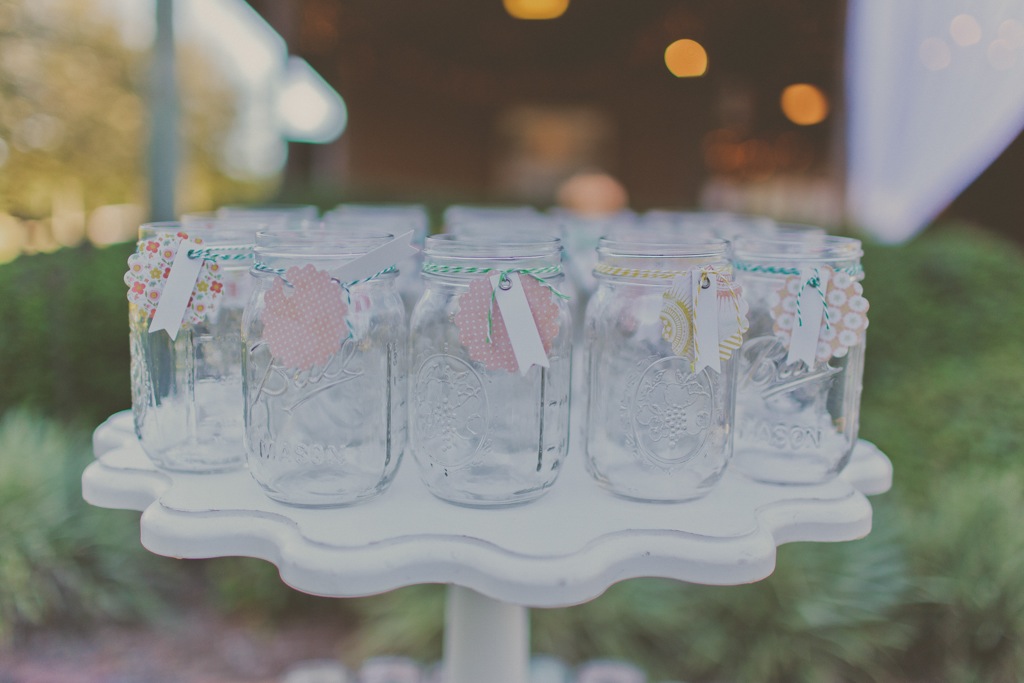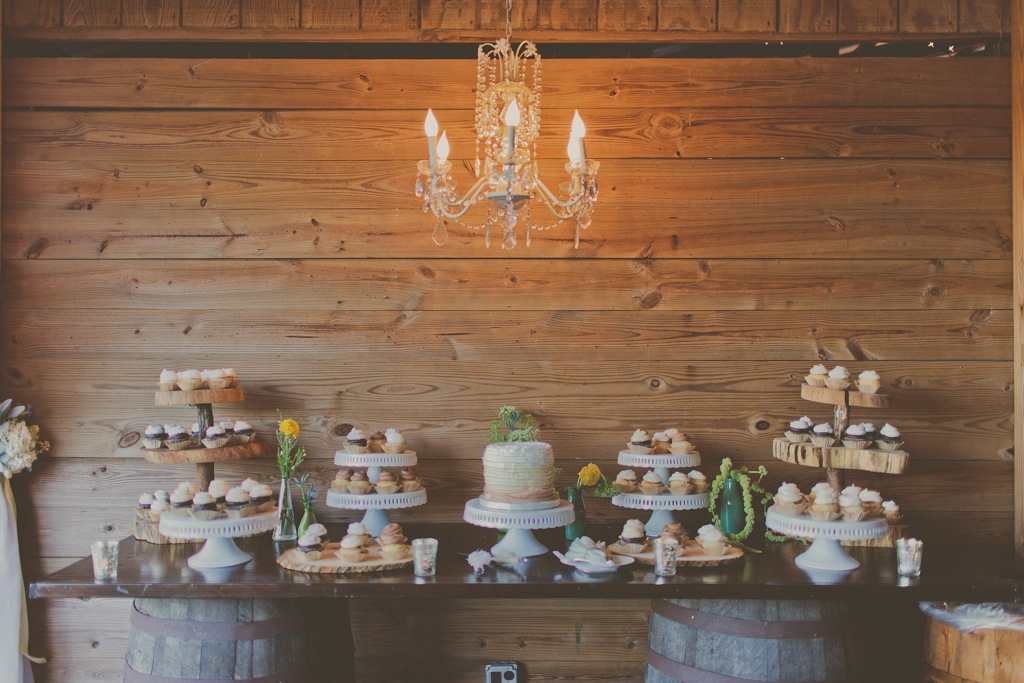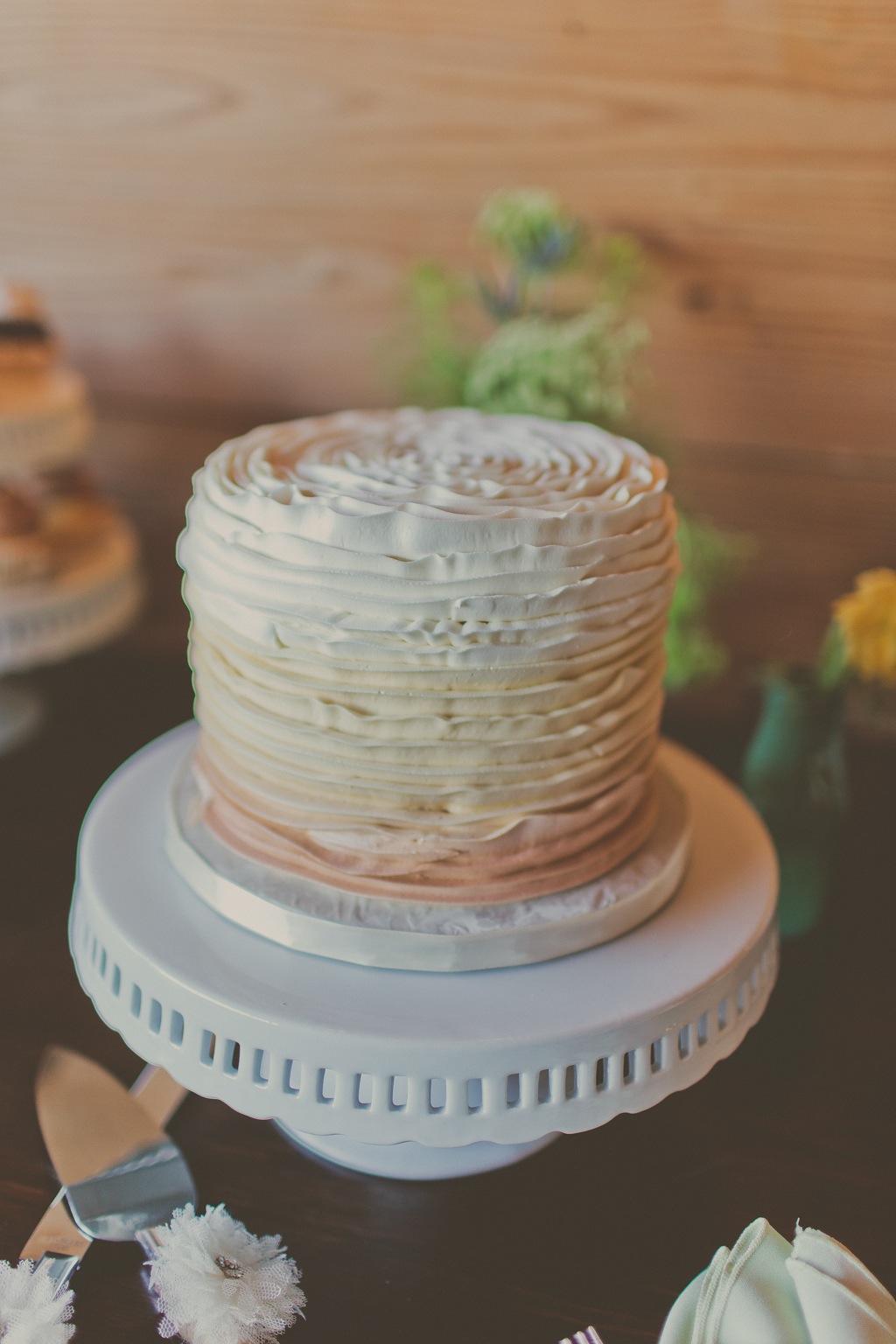 Which weddings vendors really exceeded your expectations?
They seriously all did!
Alessi Bakery made our cupcakes and cake and they were delicious. I showed them a picture of what I had in mind and they did a great job creating it.
Stacy Paul was the photographer and she was so easy to work with and made us extremely comfortable. (We are both pretty awkward when it comes to getting our pictures taken, and she got us to relax.) Her work is amazing and she is so sweet.
Stephanie [of B.Moore ARTistry] did our make­up. I never wear make­up, so she knew just what to do to not go overboard and keep me looking natural. She was very accommodating and super sweet!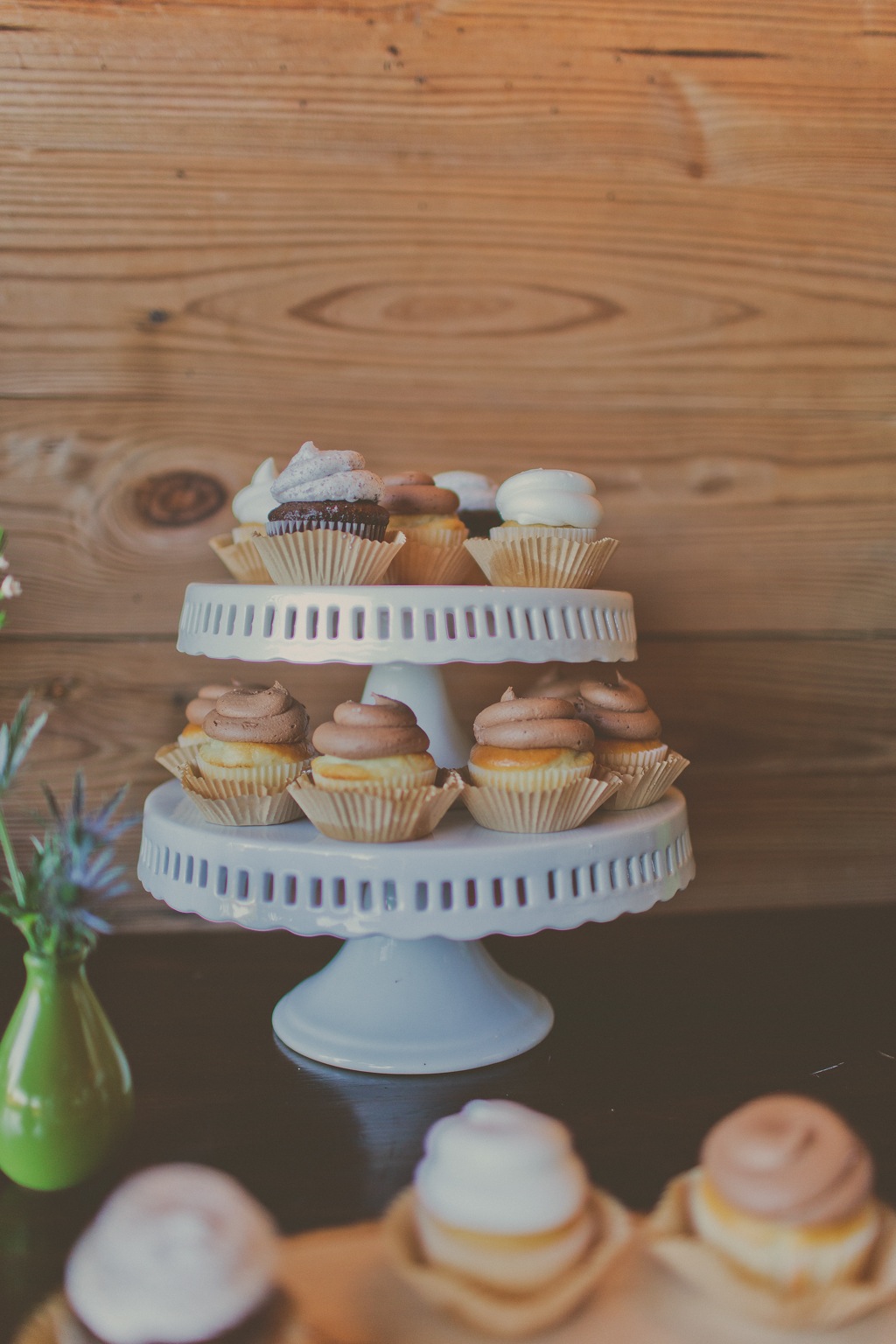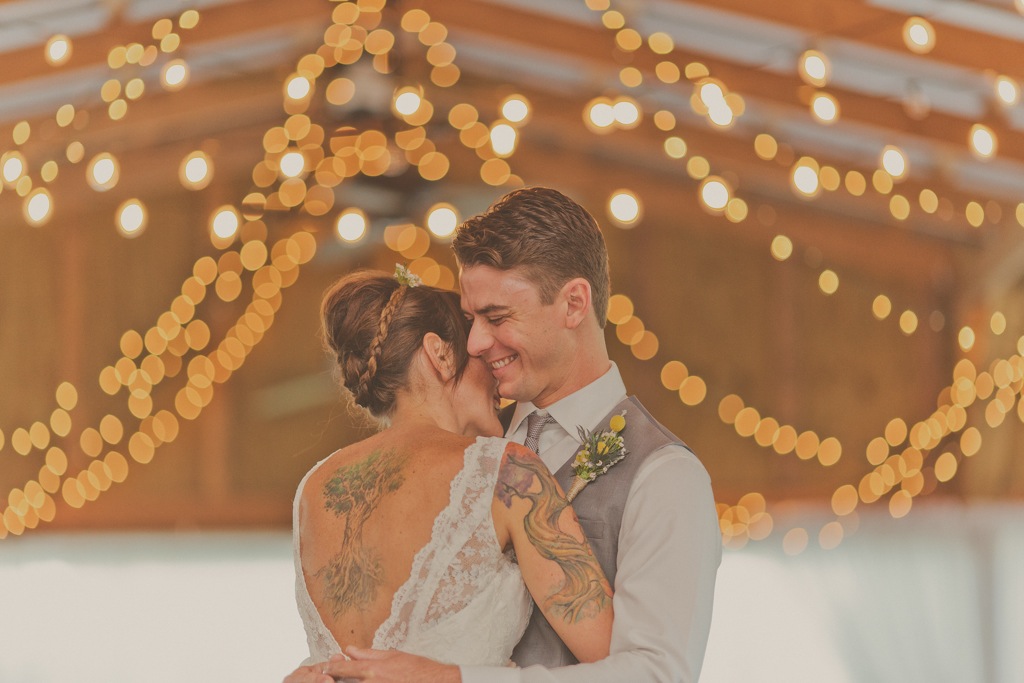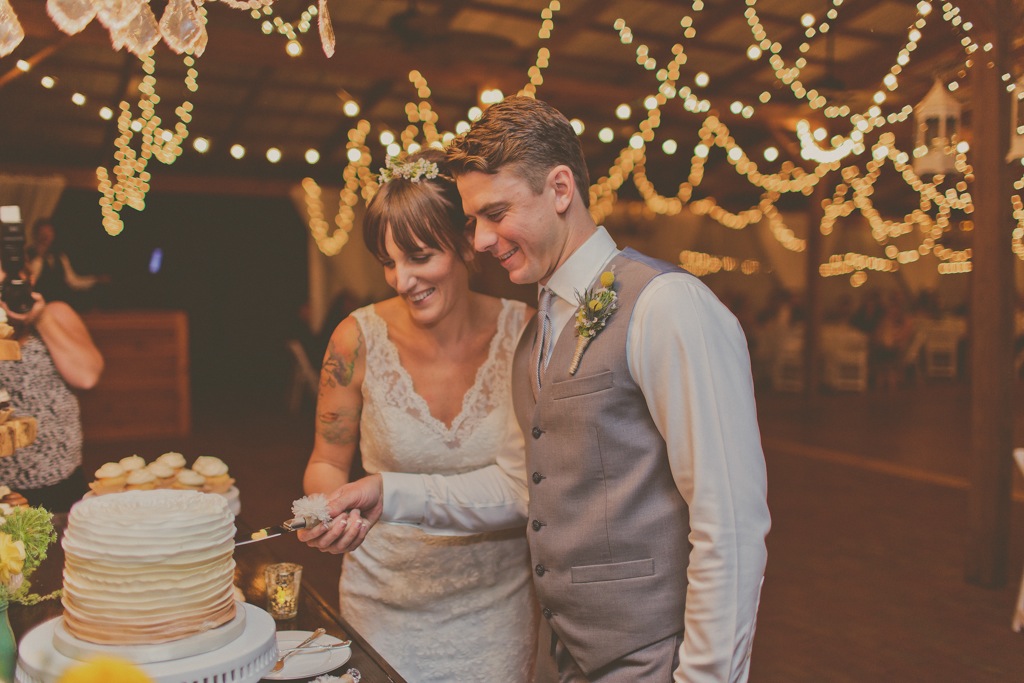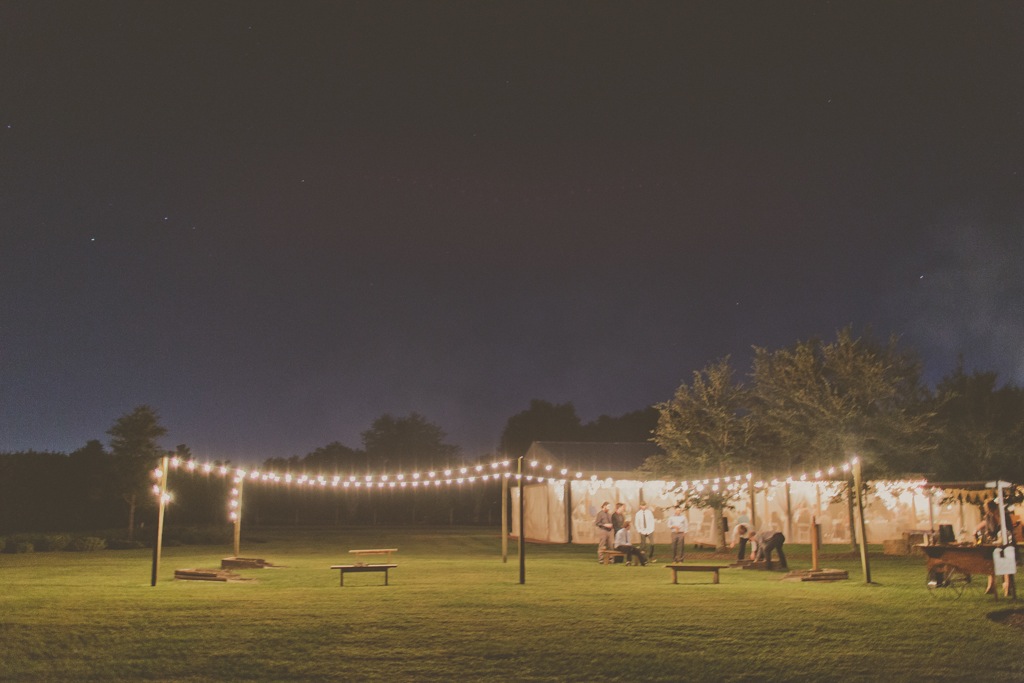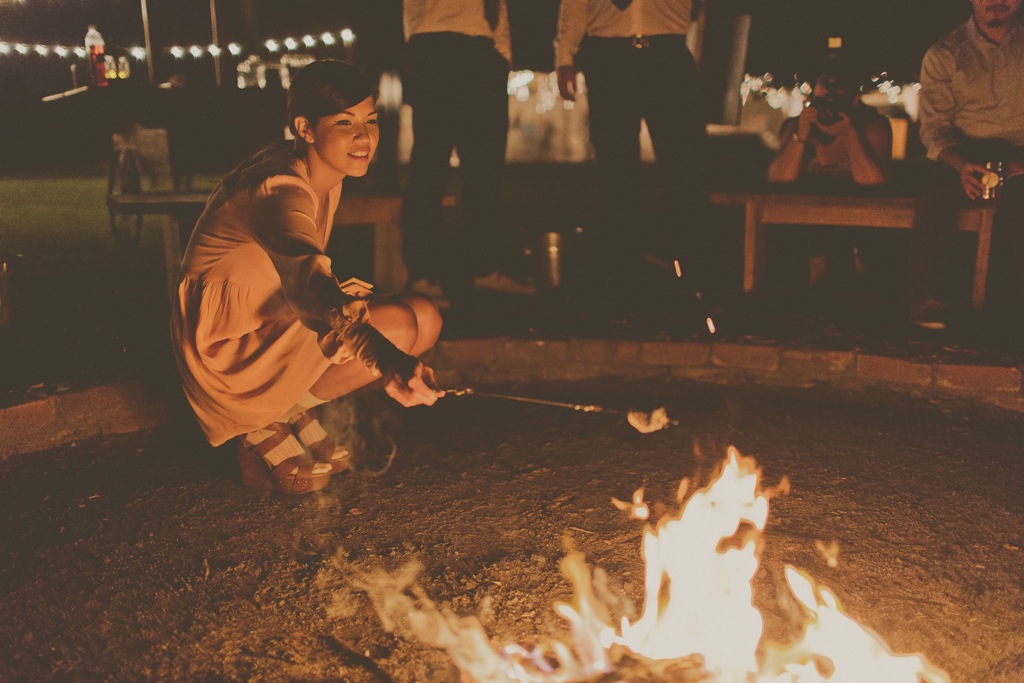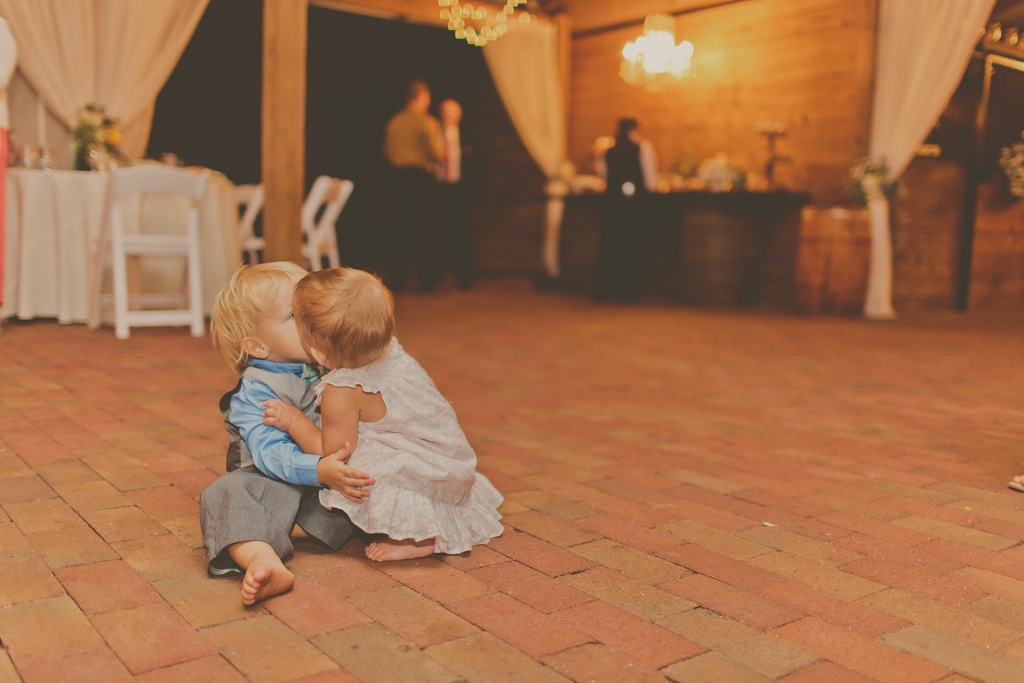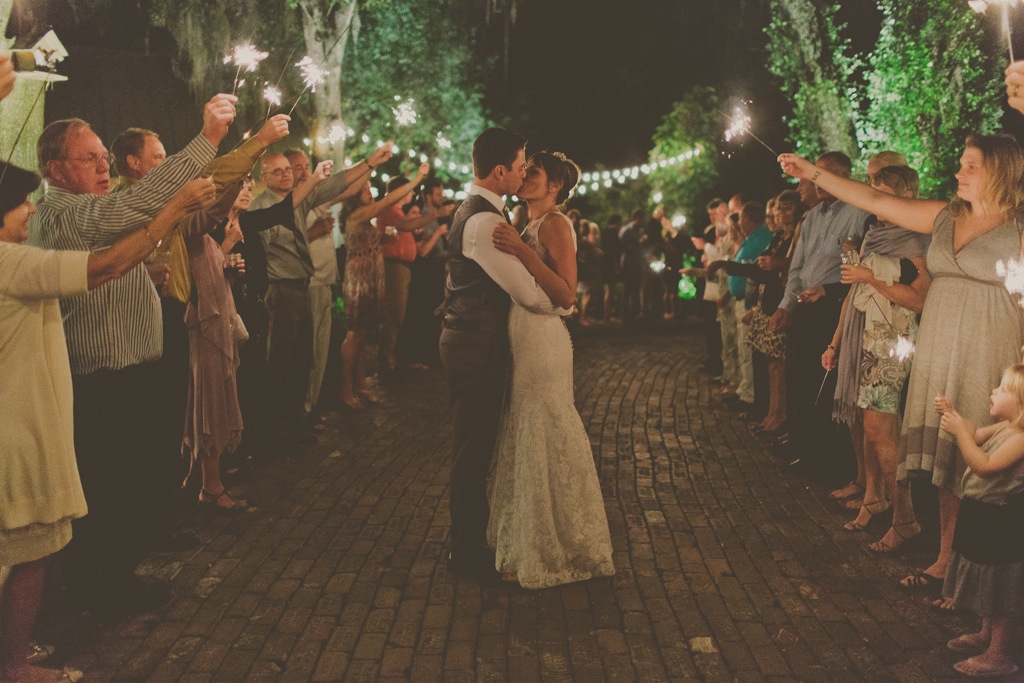 What advice would you give to other Tampa Bay Brides?
I read it a million times on blogs as we were planning our wedding, the time flies by so fast. It is important to take it all in and cherish the moments as they are happening.
Don't let anyone tell you how you should do things. It's your wedding and it should be as unique, special and everything YOU'VE ever dreamed of.
Don't worry about traditions unless they are important to you.
Ceremony and Reception Venue: Cross Creek Ranch *Preferred Marry Me Tampa Bay Wedding Venue
Photographer: Stacy Paul Photography
Florist: Alta Fleura
Caterer: Catered by Vesh
Cake: Alessi Bakery *Preferred Marry Me Tampa Bay Wedding Vendor
Officiant: Friend of the Bride
Invitations: Friend of the Bride
Dress: Jon's Bridal
Makeup: B.Moore ARTistry *Preferred Marry Me Tampa Bay Wedding Vendor
We are proud to have Cross Creek Ranch as a Marry Me Tampa Bay member!