Lakeland Wedding Rocking H Ranch – Orange Fall, Rustic Lakeland Wedding
Have you ever gone to a wedding, and while it was beautiful, it just didn't "feel" like the couple? That wasn't the case with Melissa and Justin's Lakeland wedding. I love that I felt like I knew this couple by the way they represented their wedding day. Their friends and family played a huge role in orchestrating their wedding, showing just how much this couple is loved. And of course it doesn't hurt to have the perfect background for a rustic, fall wedding at Lakeland wedding venue Rocking H Ranch.
Melissa and Justin's Love Story:
Justin and I are high school sweethearts. We started dating June 24, 2006, I was a sophomore at Brandon High School and he was a junior at Durant. We met through a group of friends and started dating about a year later. In 2008, Justin took me to prom which was the same night he told me he loved me.
Justin proposed on June 24, 2011 at the Don Cesar on St. Pete Beach. I knew we were going to dinner somewhere nice because his sister made me dress up, but I didn't know where. The spot was special to us, but him proposing was a total surprise. We attended a wedding at the Don a few years prior and it was the most beautiful wedding I had ever seen; it was the first time I had ever thought about getting married. The whole ride home we talked about what our wedding would be like "if" we got married. I thought it was so sweet that he remembered and chose that spot. So after dinner, I knew he was up to something because he kept insisting we walk on the beach. I was hesitant because it was had started to sprinkle and there was lightning popping everywhere.
I finally gave in and we started walking along the beach. We were talking about something when I noticed he went down on one knee, I don't really remember what he said because I was squealing "Oh my god! Are you proposing right now?!" He put the ring on my finger and I started jumping up and down like a crazy person. It was very sweet and very much him.
I called my mom and dad as soon as I got to the truck and all I could do was cry, I couldn't even get the words out. My parents congratulated us and told me how proud they were. It was a really special moment. I made several calls and text messages the whole way home, then we went to Dairy Queen and met up with his sister who just laughed at me because she was a part of the whole thing and almost slipped "their" secret several times over the past few weeks. It was an awesome night!  
Melissa and Justin planned an elegant outdoor, rustic wedding.
"We knew we wanted to get married in the fall, so November just kind of came to us, and the colors came with the month," Melissa explained. "Justin's favorite color is orange so that had to be in the wedding somewhere."
To find the ideal Lakeland wedding venue for their rustic wedding, the couple didn't have to look too far from home.
"We knew we wanted somewhere that didn't need a lot of decorating because it was already beautiful. We live about a mile away from Rocking H Ranch and that's how we found it," Melissa said. "As soon as we went out to the property we both knew it was the perfect place."
Family and friends played an integral part in Melissa and Justin's wedding, from the food, to the planning, to the decor.
"My favorite part about holding the wedding out at Rocking H Ranch was our freedom to use whatever vendors we wanted," the bride shared. "Our friends took on the responsibility of cooking for all 120 guests, decorating tables, creating walkways and a dance area, and our ceremony, which was absolutely perfect. My aunt was the "Day of" planner and my other aunt, along with a family friend, created all the flower arrangements. Justin's aunt and cousins played the music for our ceremony, and the officiant was my mom's cousin. I think by having people that we love create the day for us made it unique and special."
Looking back Melissa said that one of her most memorable moments came during the Lakeland wedding ceremony.
"Seeing Justin's smile when I started walking down the aisle, he looked so handsome. It became very real at that moment I was about to get married," the bride reminisced.
What advice would you give to other Tampa Bay Brides?
My husband's advice to brides: Do not plan ahead more than six months if you're on a budget. The longer time you give yourself to plan, the more stuff you will buy and the more elaborate it gets. We had a beautiful wedding but we had pictured something a little simpler then what we had. We planned our wedding for a year and a half, so naturally I continued to stumble on awesome ideas.
My advice: Planning a wedding can get super stressful. Don't get caught up in all the little things. Find someone who knows you and what you want and isn't afraid to question your judgment. For me I had my bridesmaids. I don't know how I would have planned the wedding and pulled it together without them.
Take pictures with everyone even if you don't want to take pictures for hours. Pictures and video are all you're going to have for memories after the day is over, and you're not going to remember who was there or who you talked to.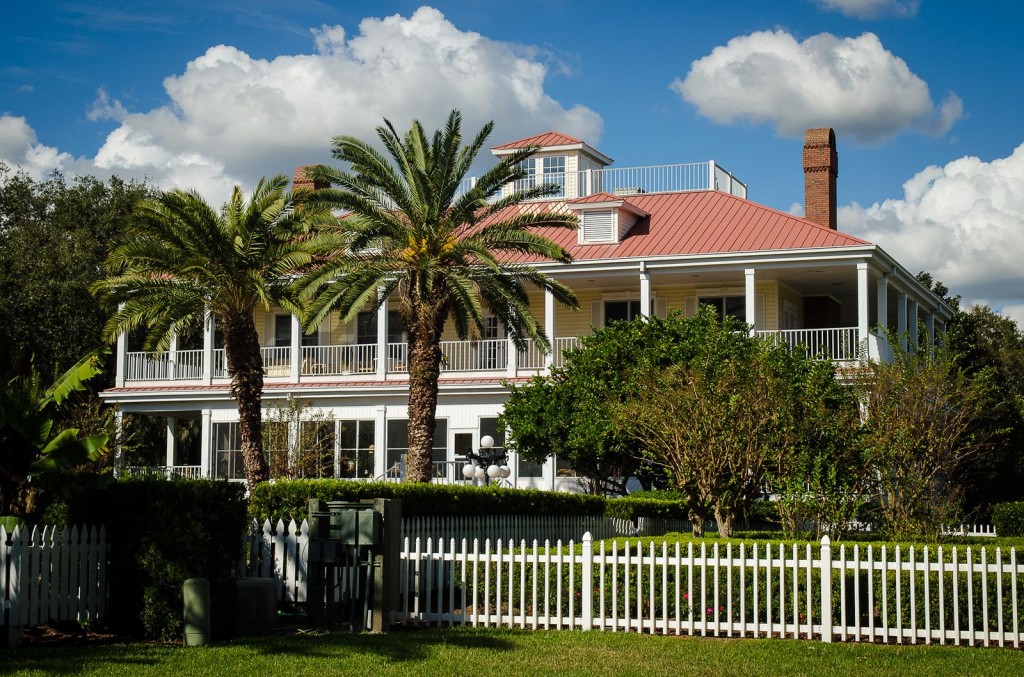 "I don't know how I would have planned the wedding and pulled it together without my bridesmaids." – The Bride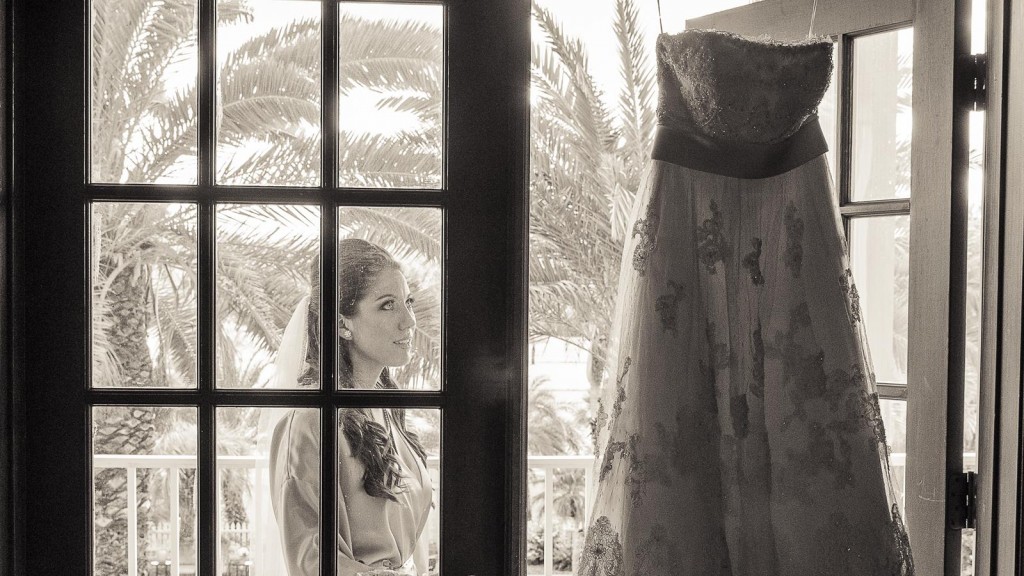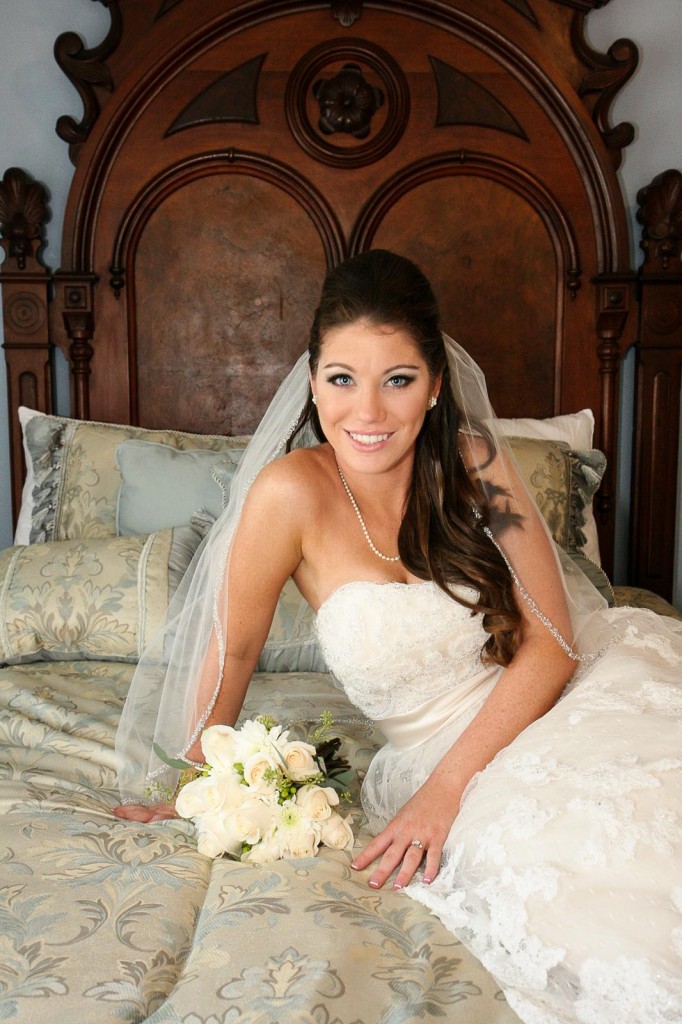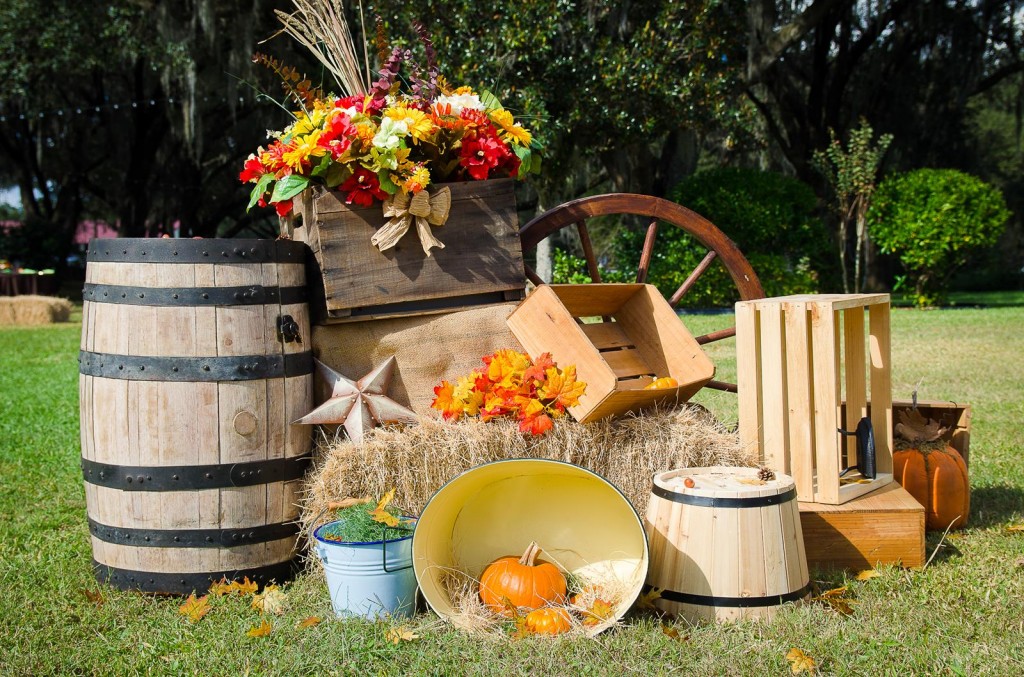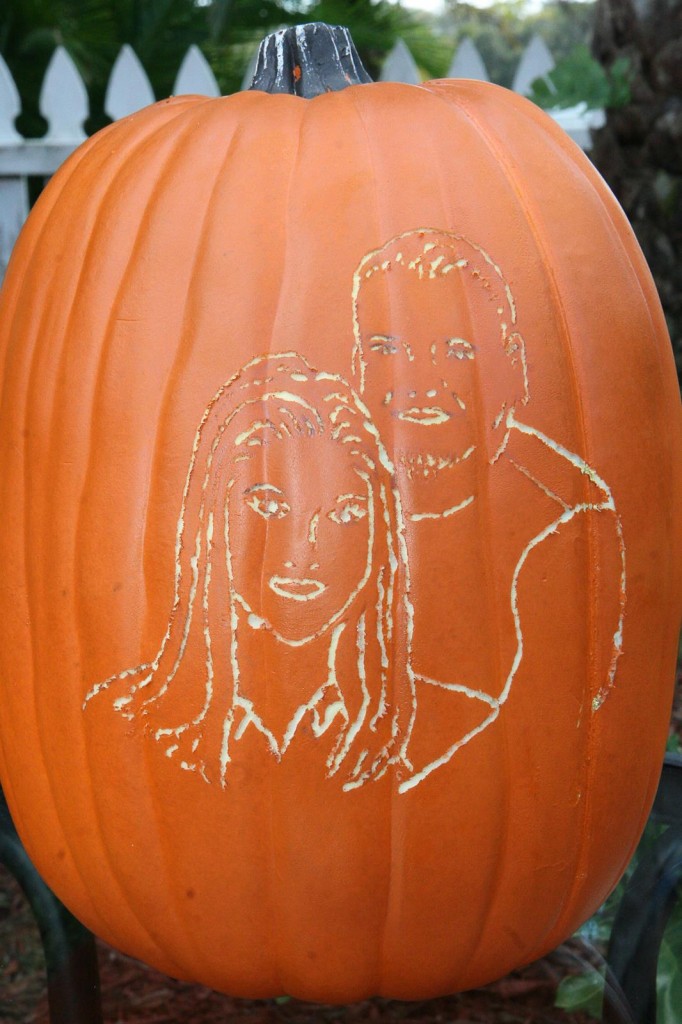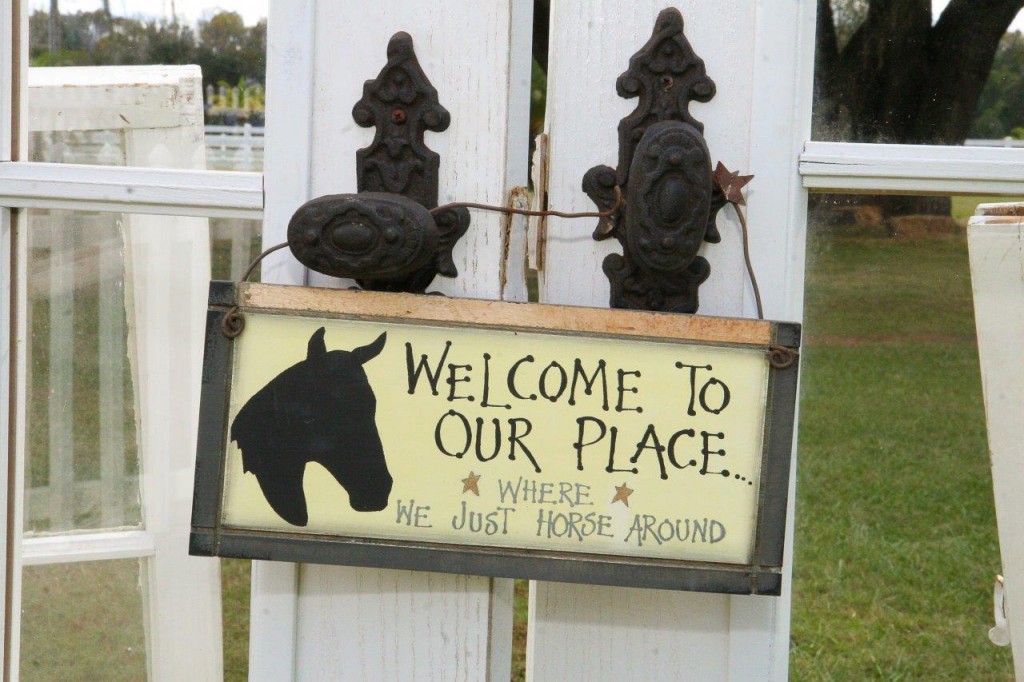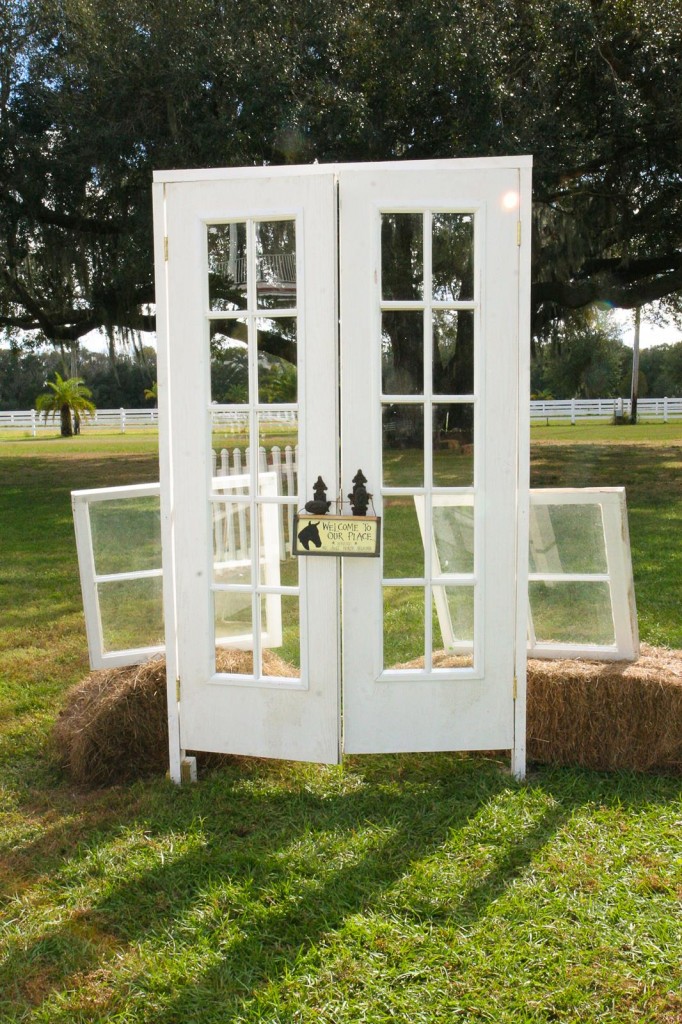 "We knew we wanted somewhere that didn't need a lot of decorating because it was already beautiful. As soon as we went out to the property [at 

Rocking H Ranch

] we both knew it was the perfect place." – The Bride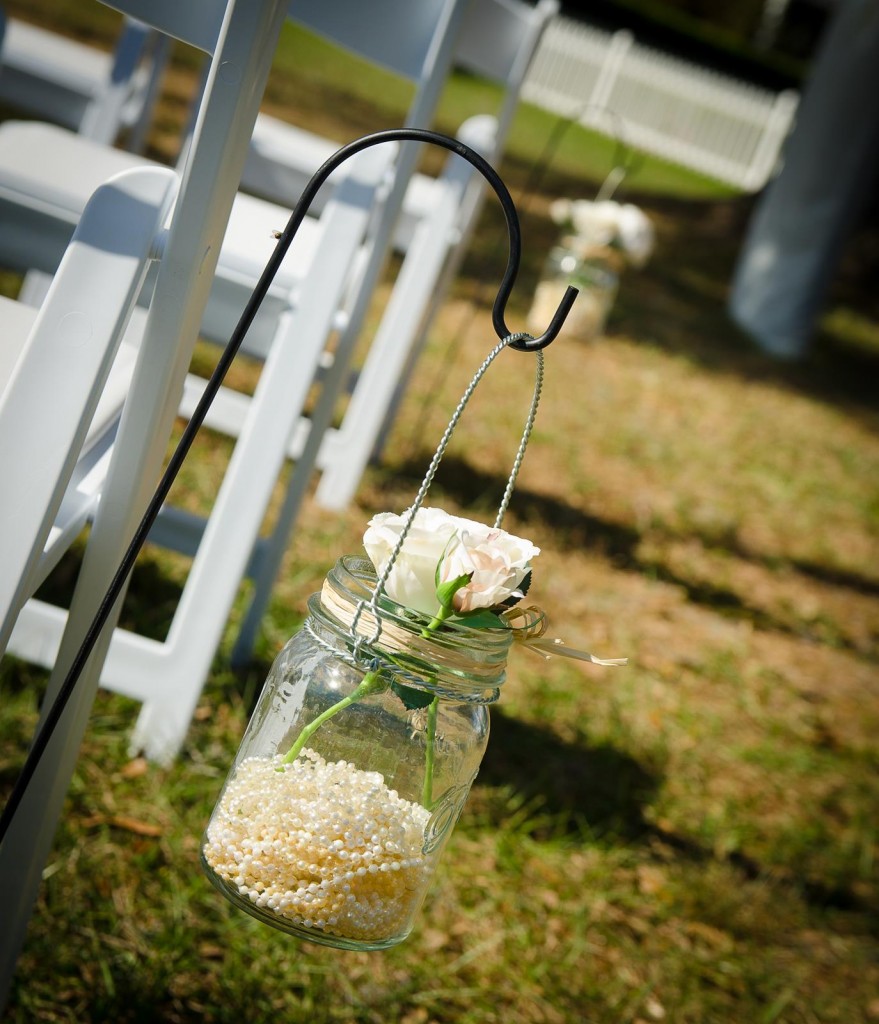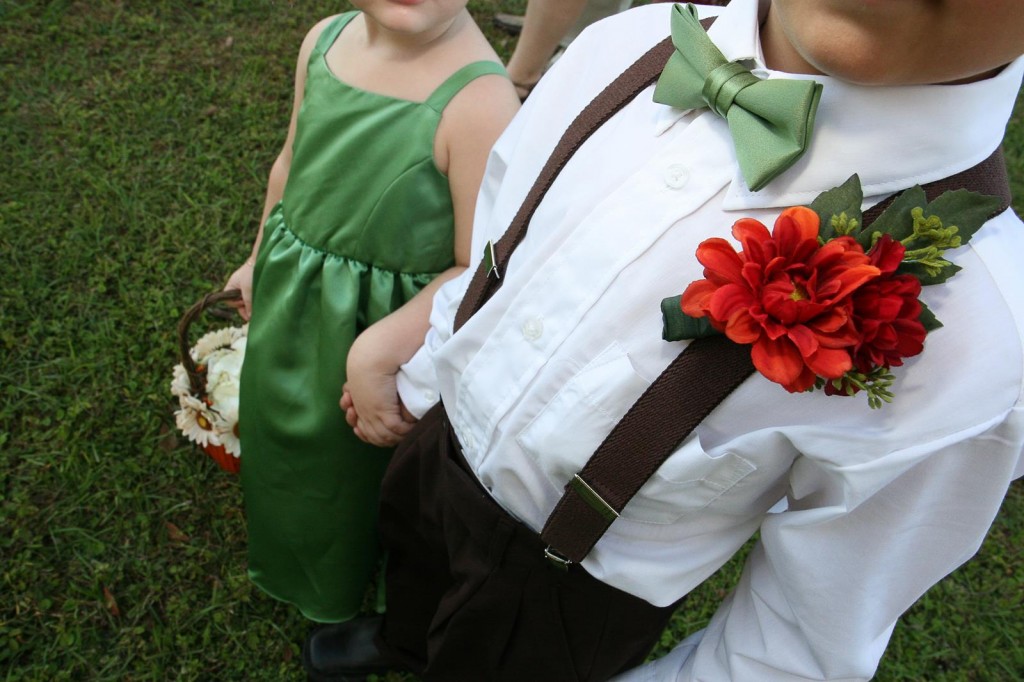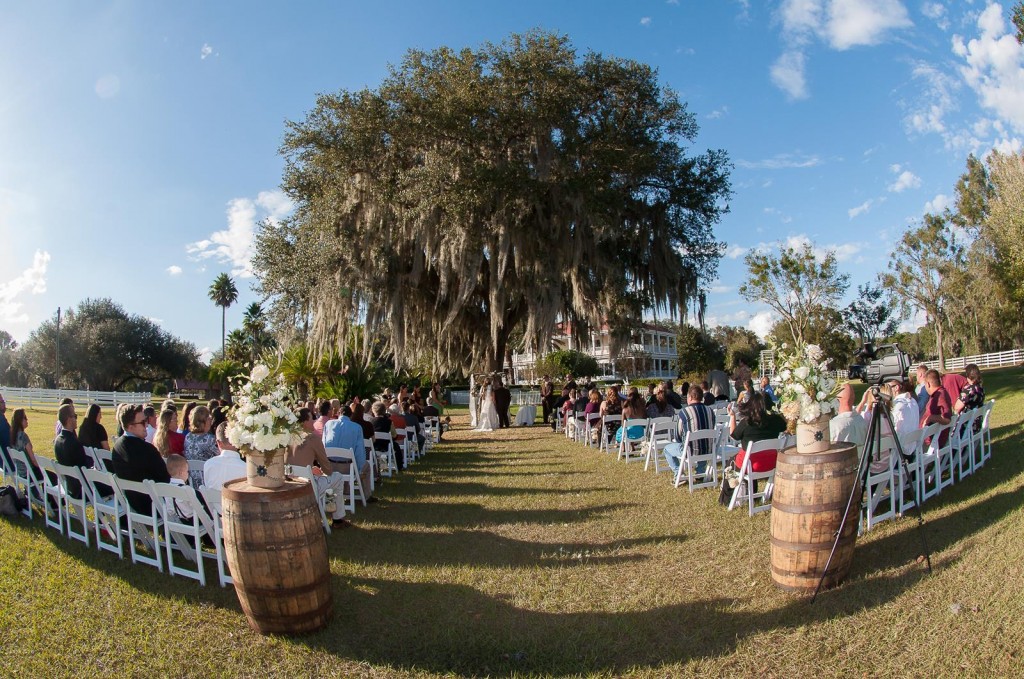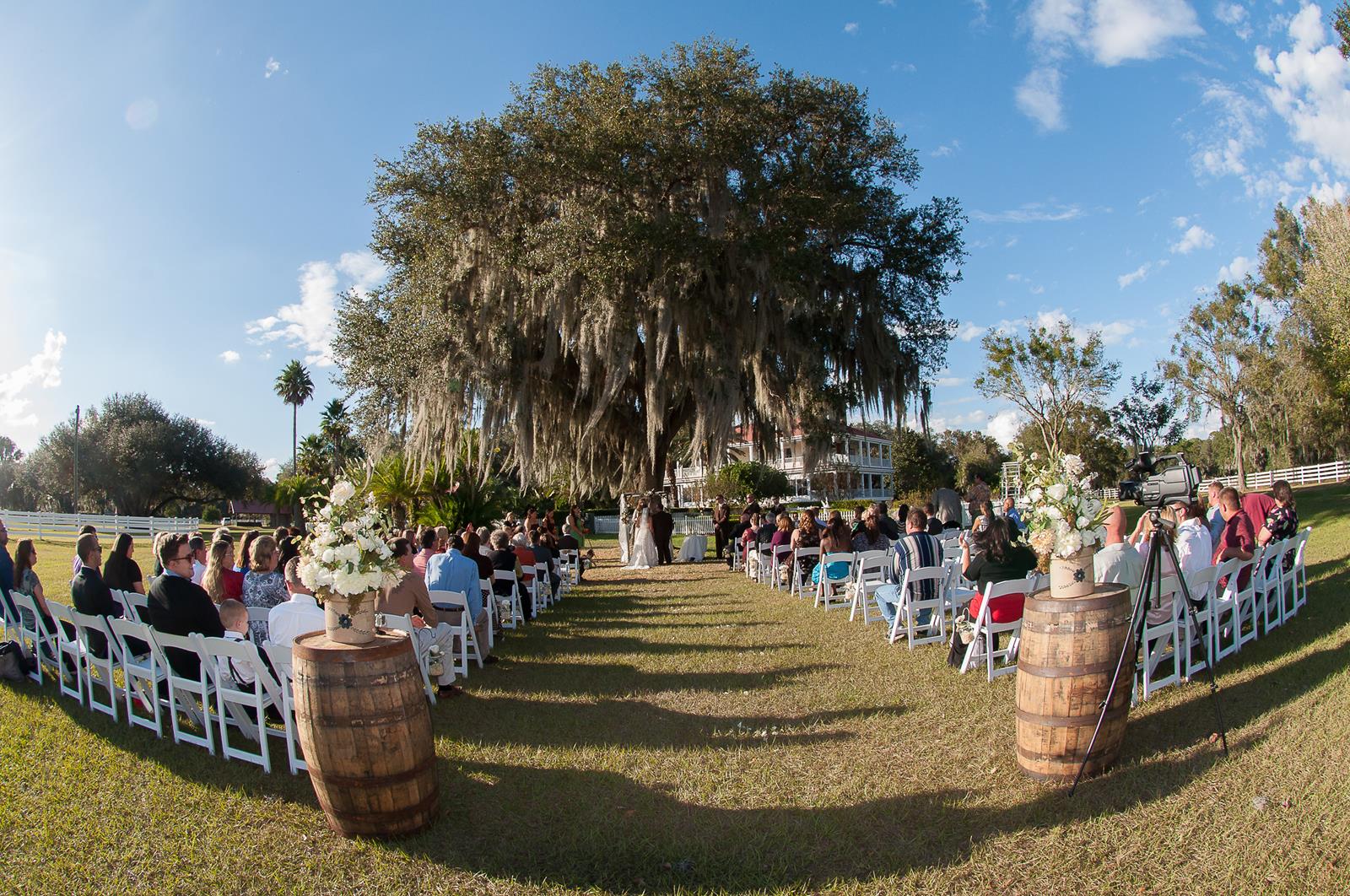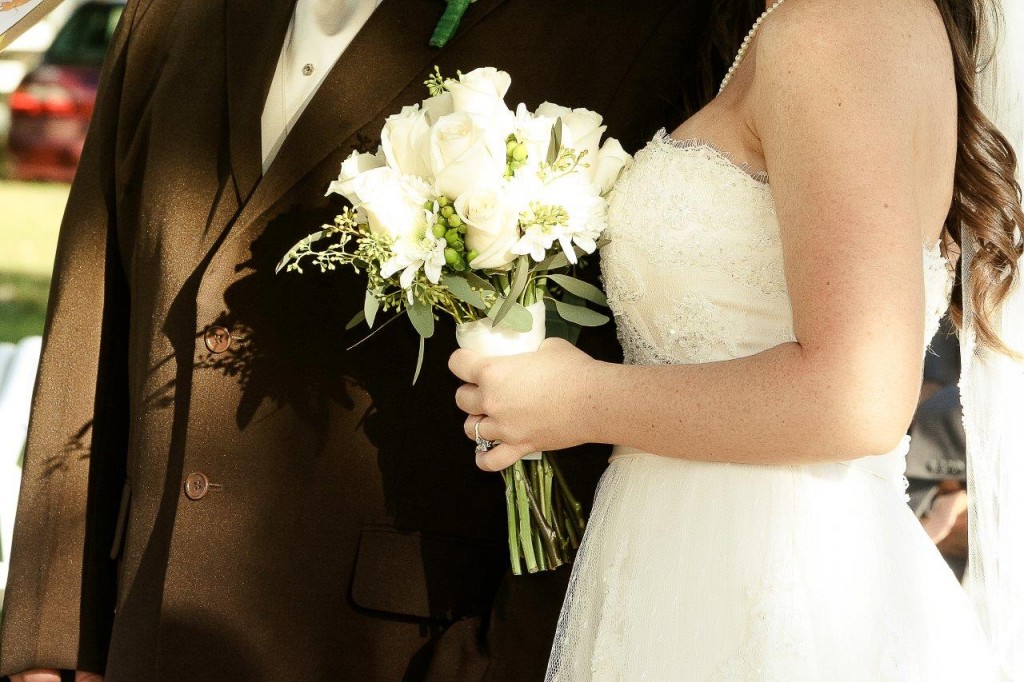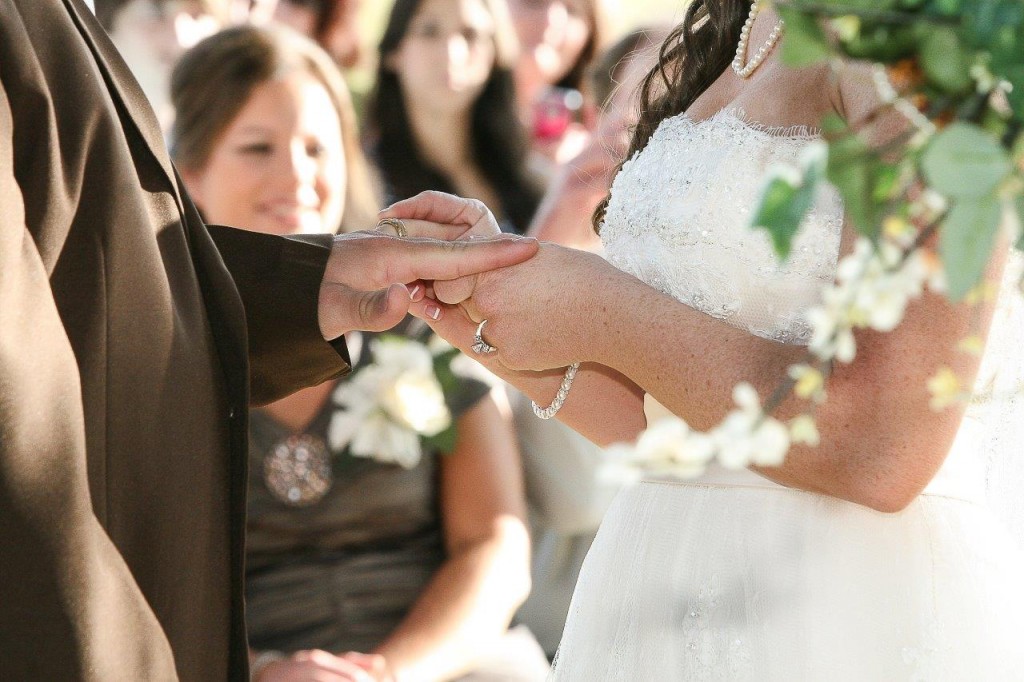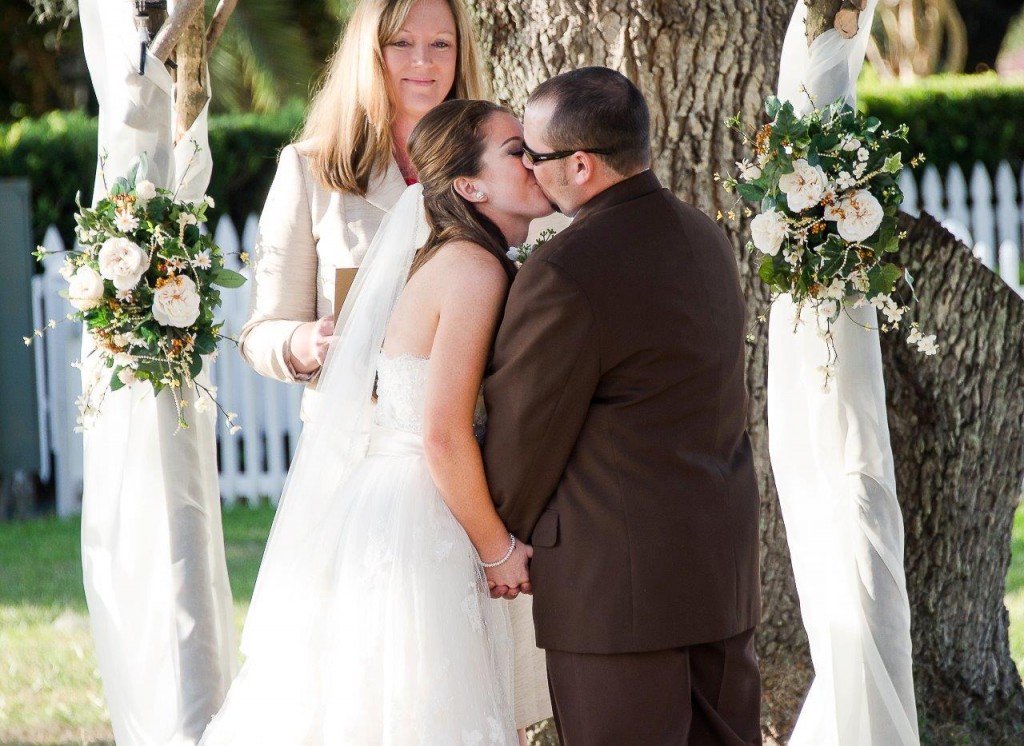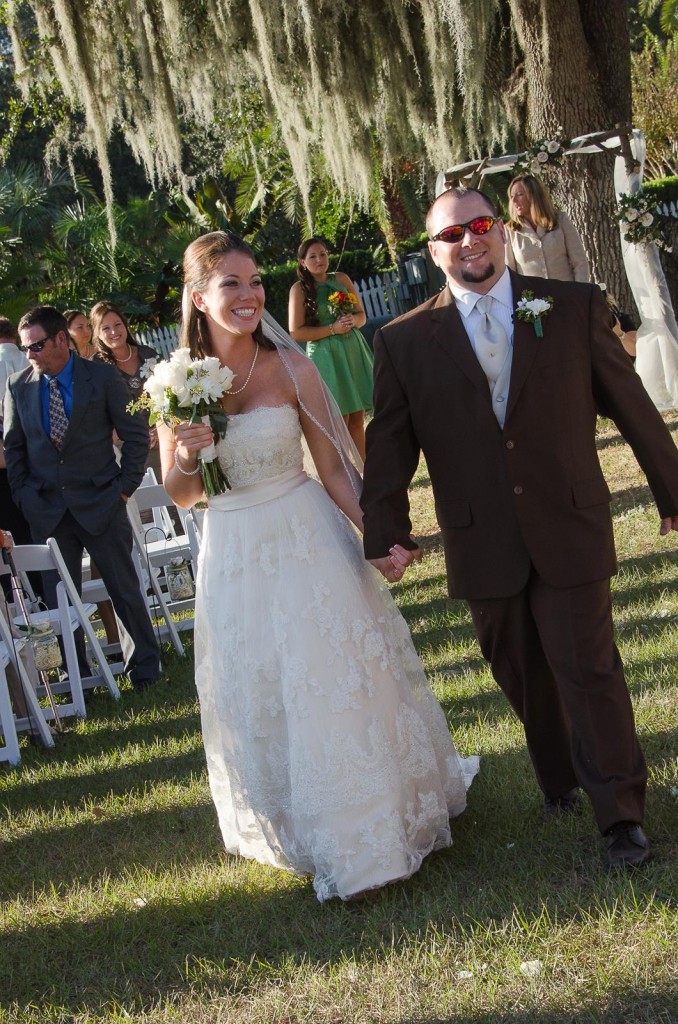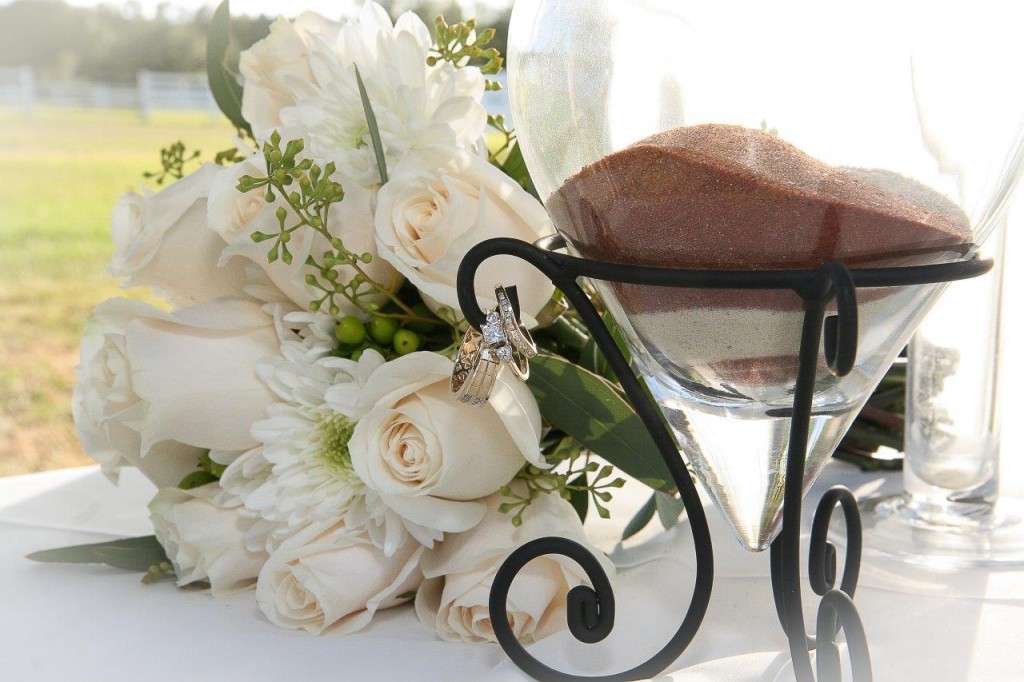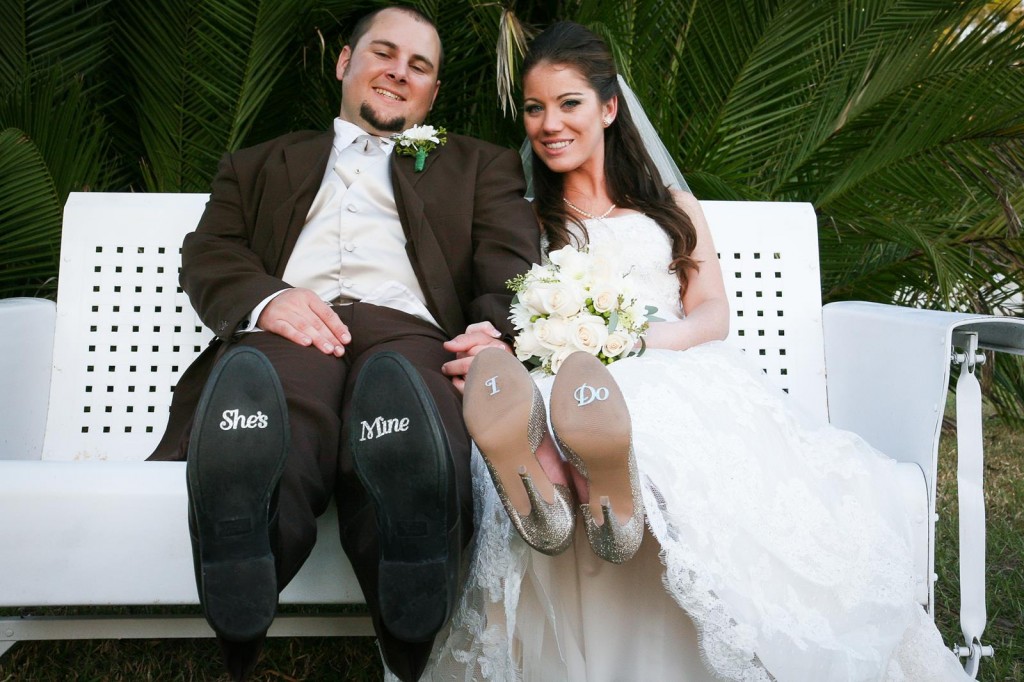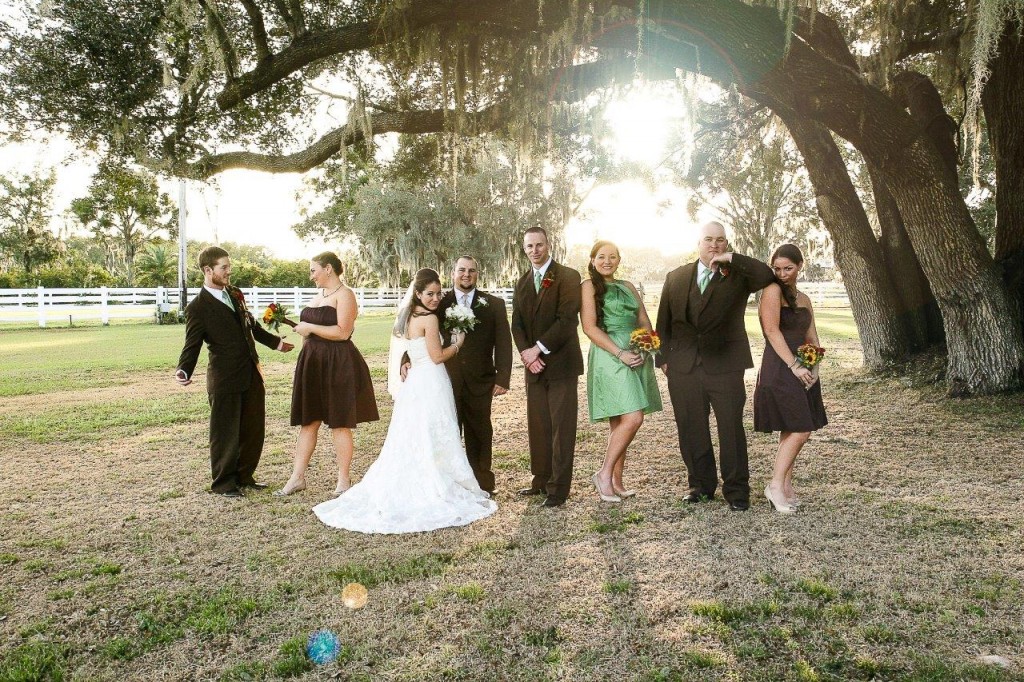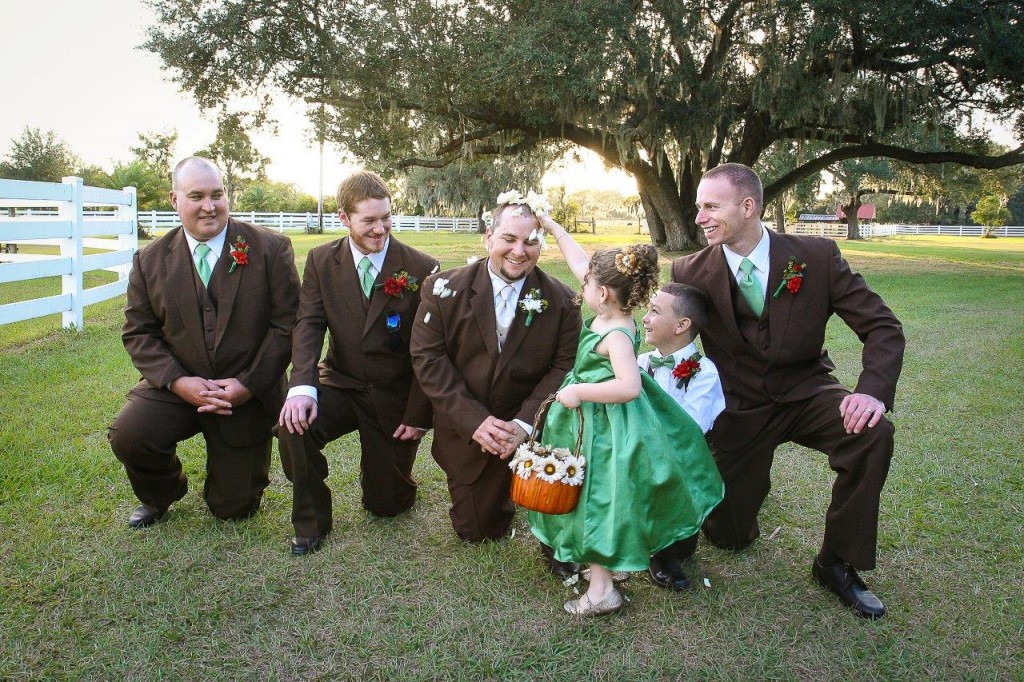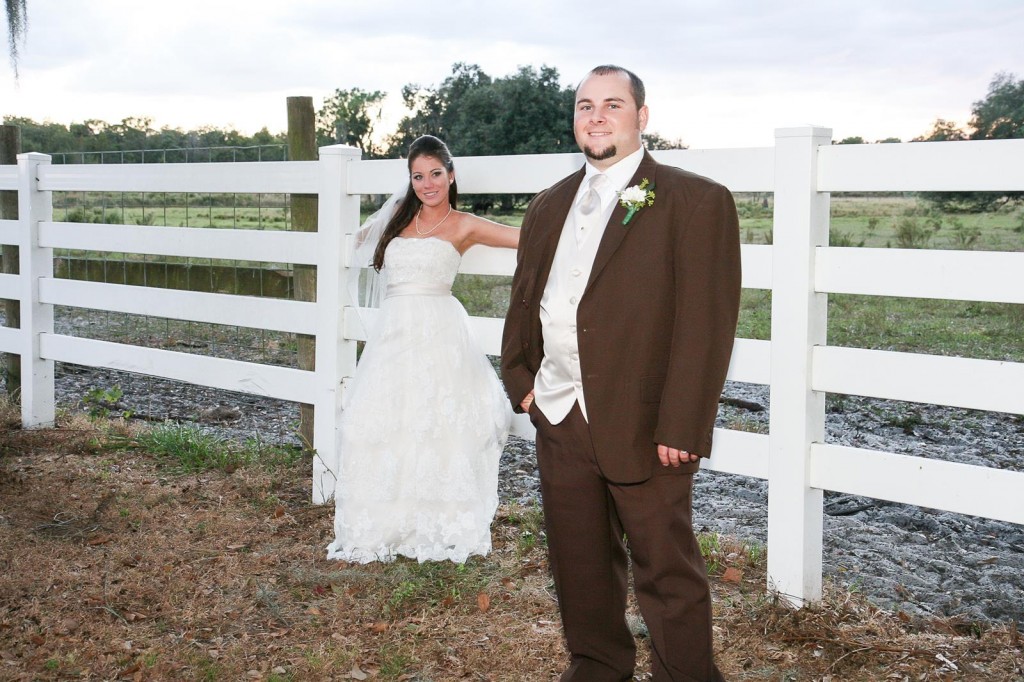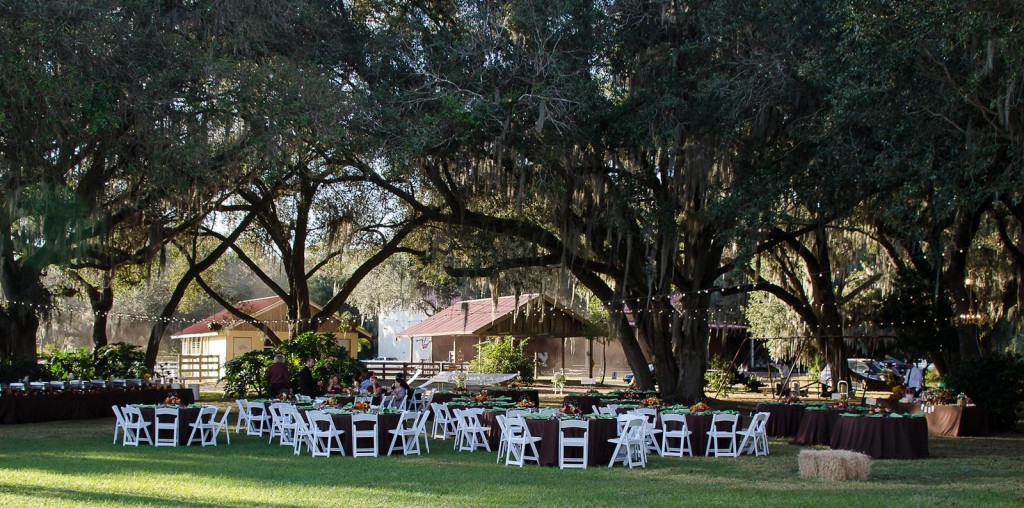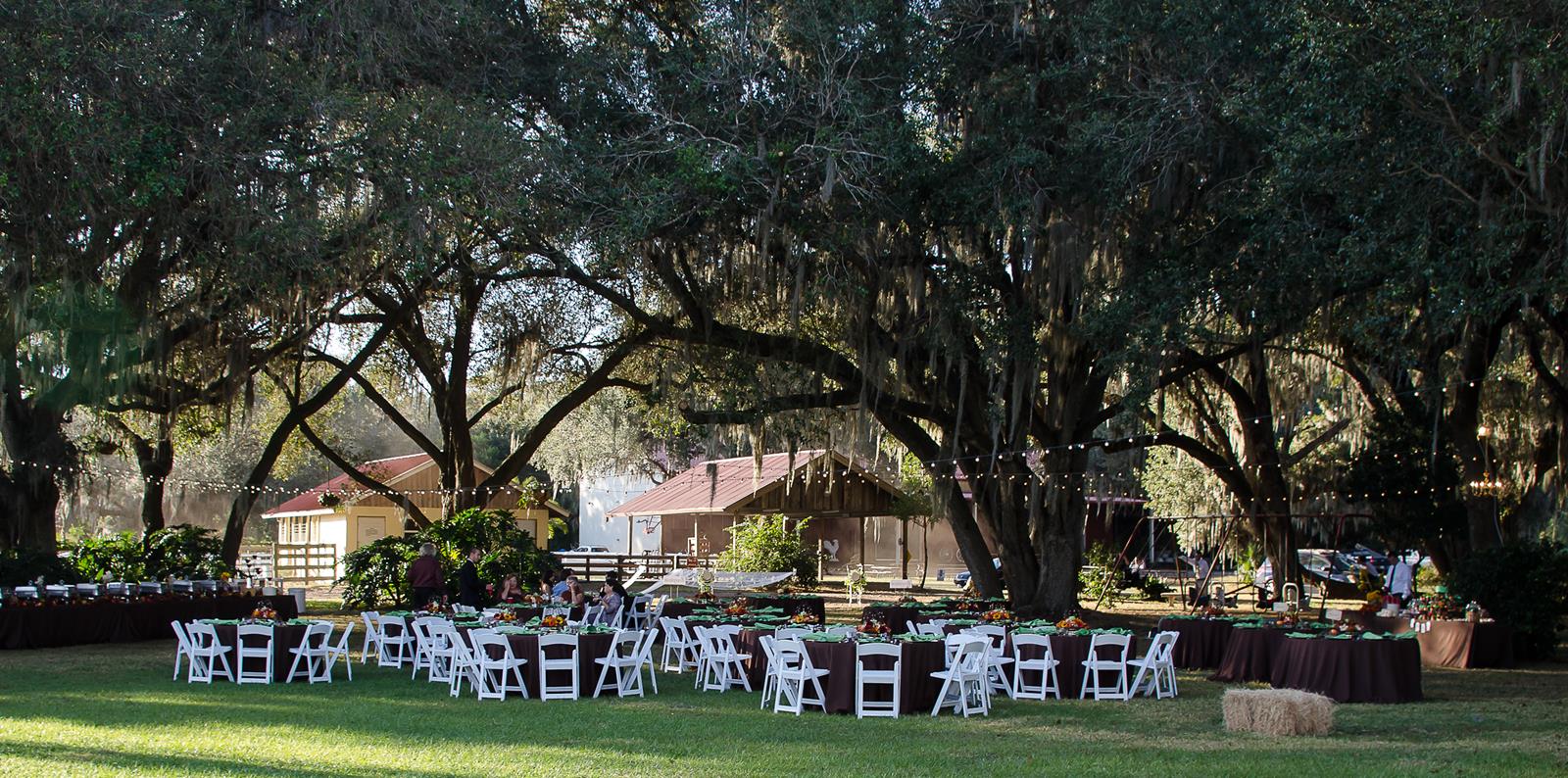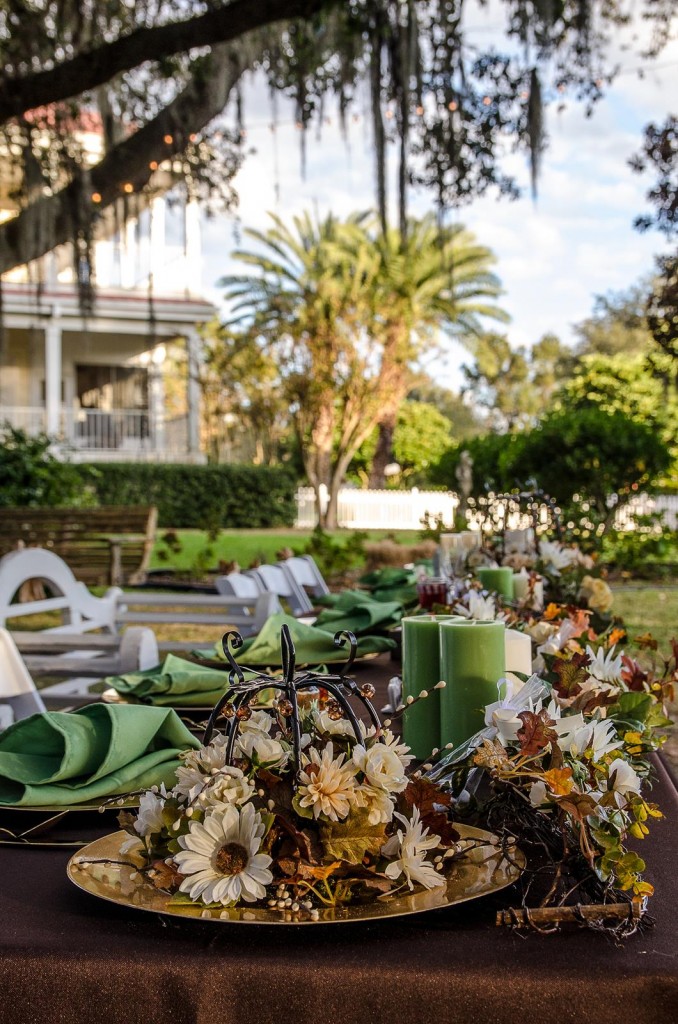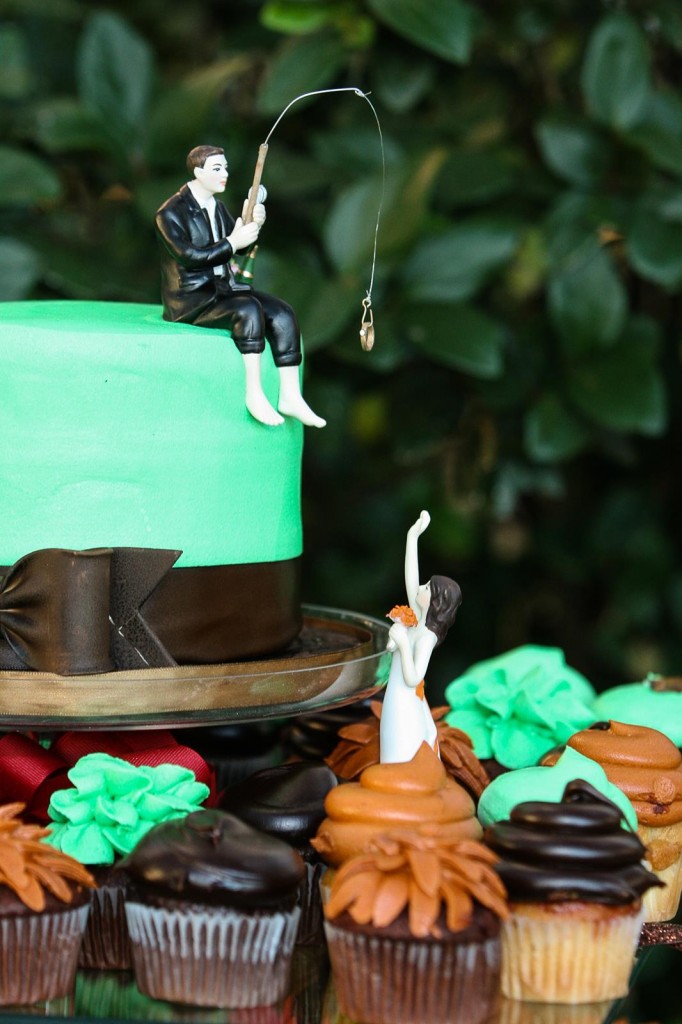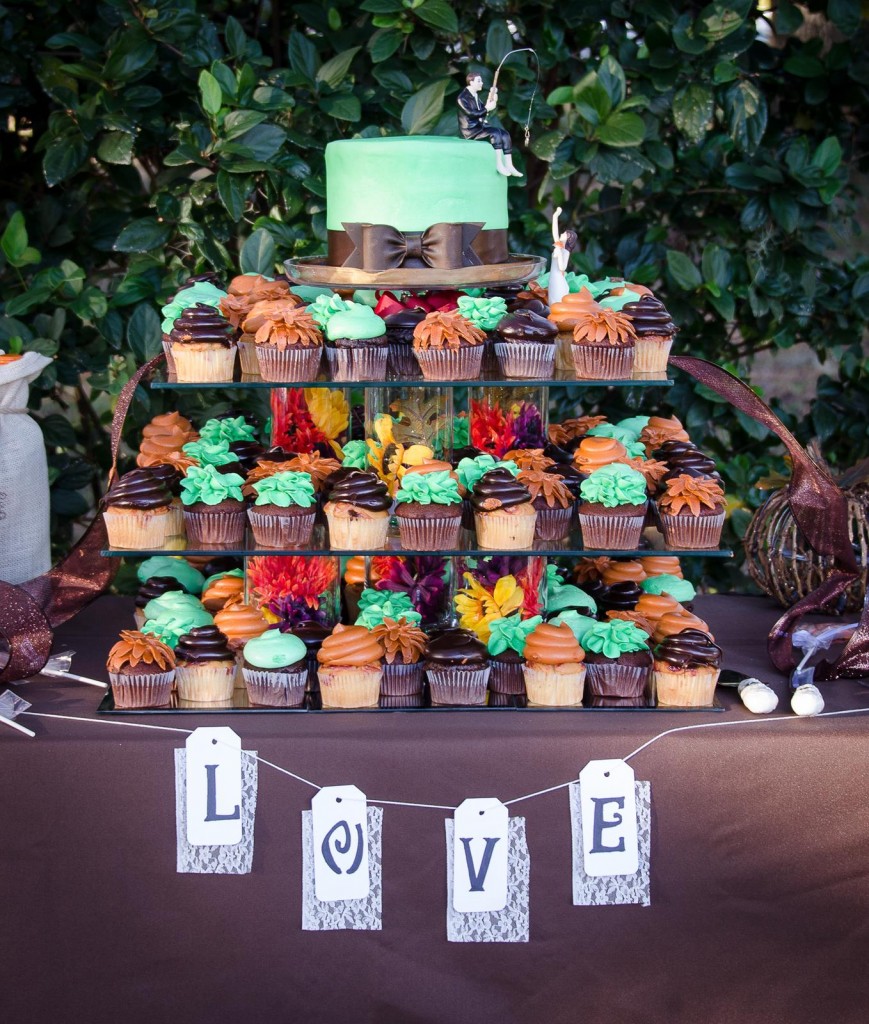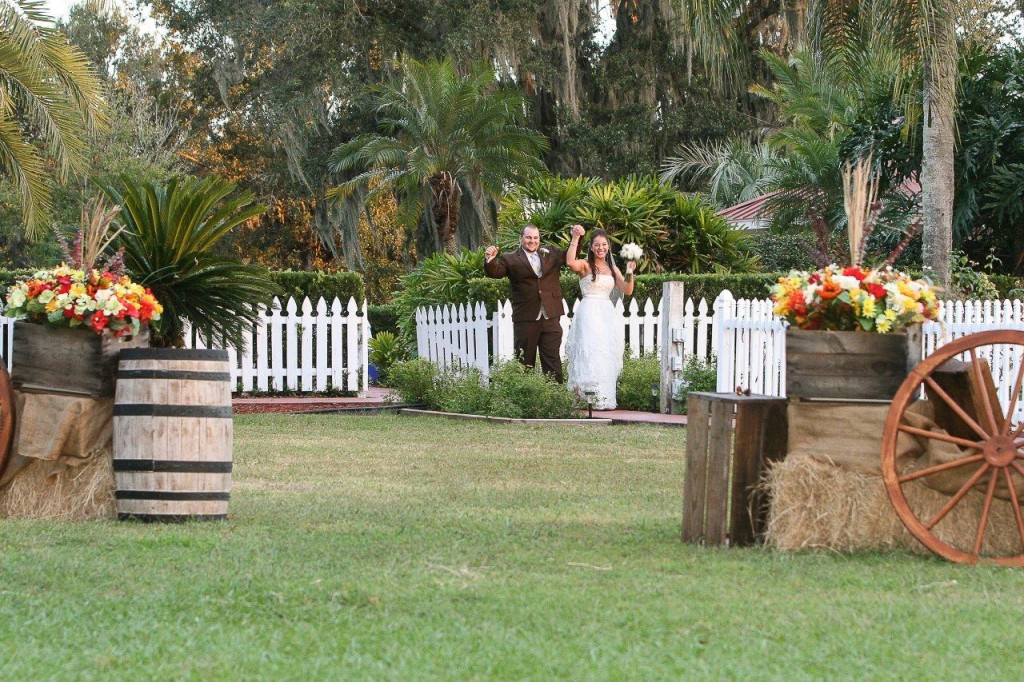 "I loved Torrie [of 

Torrie Fagan Studios

]. She is truly there for the bride, I felt like I had known her my whole life. She took beautiful pictures we were happy with her work." – The Bride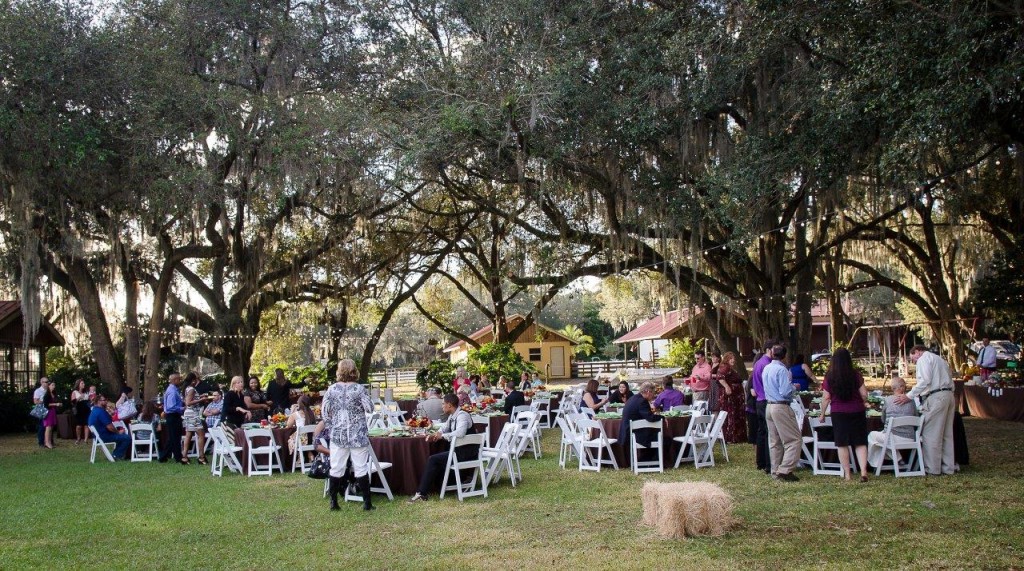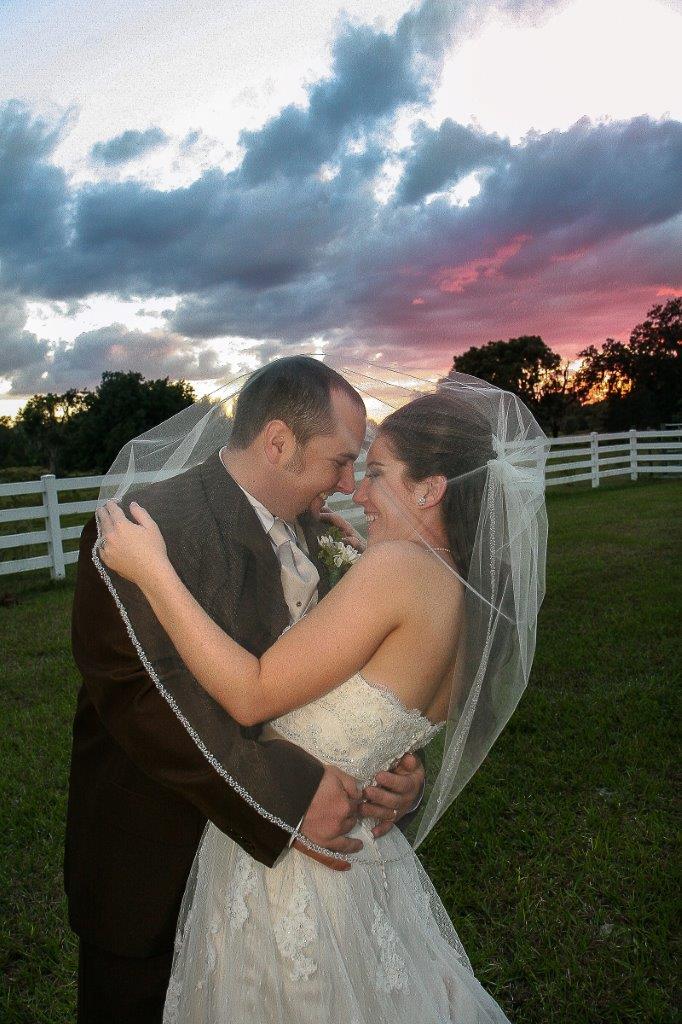 Lakeland Wedding Venue: Rocking H Ranch
Lakeland Wedding Photographer & Videographer: Torrie Fagan Studios
Lakeland Wedding Invitations: Invitations Consultants
Lakeland Wedding Linen Rentals: Classic Linens & Party Rentals
Lakeland Wedding Cake: Alessi Bakery
Lakeland Wedding DJ & Band: SOFA Kings
Lakeland Wedding Dress: Olga's Bridal Boutique
Lakeland Wedding Hair & Makeup: Lili's Weddings
Lakeland Groomsmen Tuxedos: De'Javu Boutique