Northside Florist, a family owned and operated business since 1962, strives to exceed expectations for an array of wedding floral services. Our calm demeanor and expertise allows us to take our brides and grooms' visions and transform them into reality.
[pp_gallery id="52910″]
Our wedding floral and design style is:
Our style is unique to each wedding. This is a very special day for each couple and we are thrilled to be a part of it. We want our flowers to be a your inspiration and dream. We are experienced in all designs. With a few pictures and an involved consultation, we can capture your vision.
We love being a wedding florist because:
We love flowers and we love brides! It's amazing to be a part of this intimate experience. We can't imagine a better place to be —watching your plans come together and making people happy.
We provide the following services:
We are a full-service wedding florist. In addition to wedding flowers we provide draping, bamboo alters and arches, traditional arches, chuppahs, candelabra's, columns, rental vases of all types.
Our personality is:
Calm, easy-going — we are great listeners! Each bride is unique, so we encourage you to bring pictures of designs that you love to bring your fantasy a reality!
Our pricing:
We are savvy enough to custom fit your desires with your budget. We can make lavish custom designs, small intimate settings and everything in between. We can accommodate most budgets, from the extremely lavish to the simple, yet elegant.
Our Associations/Awards:
Best of Weddings: 2010, 2011, 2012, Wedding Wire's Brides Choice Awards: 2010, 2011, 2012, Featured in Tampa Bay Weddings Magazine and The Knot Magazine.
Website | Facebook
(813) 264-1811
Send me pricing and availability for Northside Florist.
Featured Northside Florist Weddings on Marry Me Tampa Bay: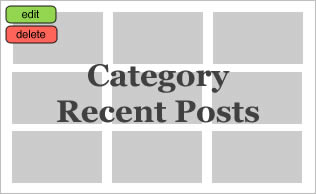 Northside Florist Weddings Reviews From Marry Me Tampa Bay Couples:
"I wanted a florist who was professional, reasonably priced and had worked with our venue before. Northside Florist worked wonders. In addition to all of the flowers, decor and bouquets, Kathy decorated my cake with fresh flowers, added backdrop lighting for the sweetheart table and decorated the tables. It was all gorgeous! With just a couple of emails and a few pictures, she was able to make my wedding look exactly as I had imaged, if not better." -Emily and Patrick | Elegant Ivory and Champagne Northside Florist Wedding at Hunter's Green Country Club
"My floral/decor inspiration was definitely the Twilight movie wedding. I had some interesting and specific ideas, plus a budget, and I was looking for someone who would understand me and be willing to try new things. The moment we walked into Northside Florist, I was in love! Kathy has such a beautiful shop and was genuinely excited about my vision. She was willing to make a brooch bouquet (which she had never done before) and was able to make a pretty garland with flowers spilling over the head table. We also had the most perfect romantic arch with flowers and crystal accents. The aisle was covered in petals, the centerpieces and the feasting table were awe-inspiring and my bouquet was breathtaking! Northside Florist has everything you need and the best out there, in my opinion." -Janet and Mason | Rustic, Glam Gold & Pink Outdoor Northside Florist Wedding in the Woods
"I looked for a florist who had great taste with fair prices. We hired Northside Florist because Kathy came highly recommended from family friends. My family had also received and purchased flowers from Northside Florist, and we were always impressed with the quality and design. Kathy was attentive to our requests and my vision, and she delivered classic, elegant and beautiful arrangements. She also provided beautiful draping for the entrance to the ballroom and spent extra time to make it work." -Katie and Andy | Gold and Ivory Northside Florist Downtown Tampa Wedding
---
As Seen on Marry Me Tampa Bay