One word sums up Brittany and Stephen's Palmetto Club wedding: STUNNING!
From the rhinestone wedding shoes (for the bride and bridesmaids), to the glamorous, rhinestone draped wedding arch by Northside Florist, every picture (by Jake Ford Photography) brought on another "ohh" and "ahh."
I'm a huge fan of lawn weddings (you don't see many of those in Florida), so the pop of color the green grass provides, along with the romantic rose petal aisle, makes this Tampa wedding truly spectacular.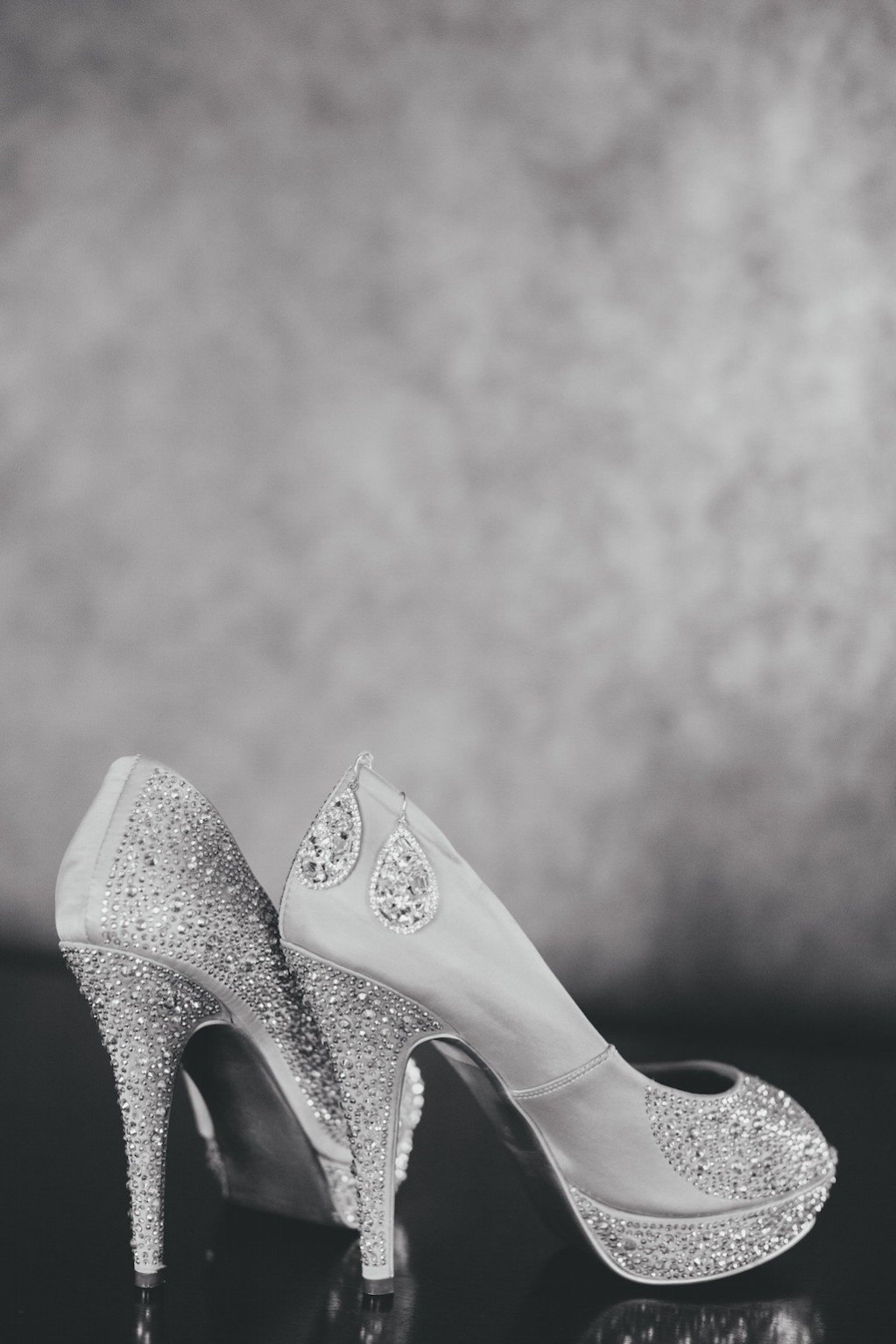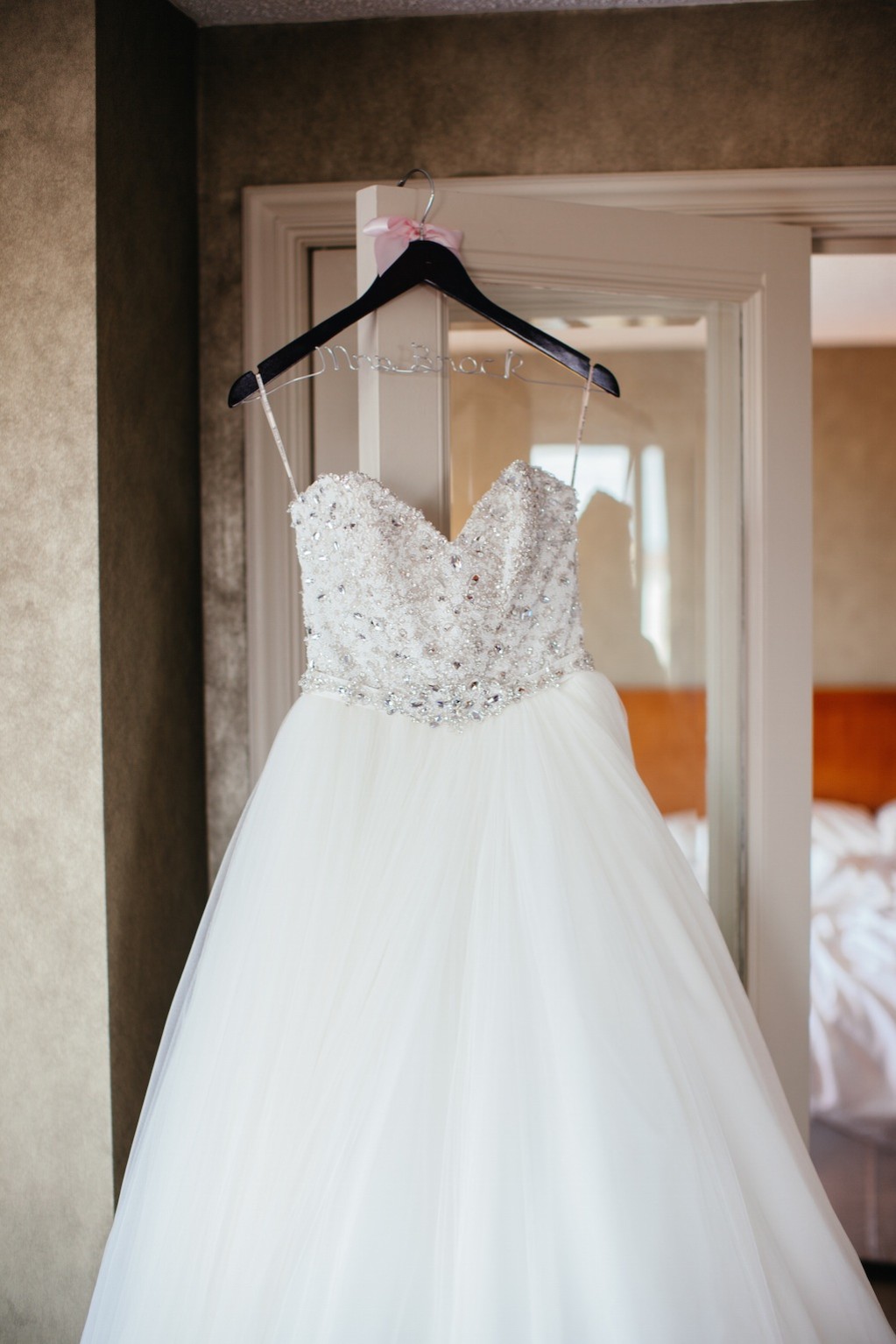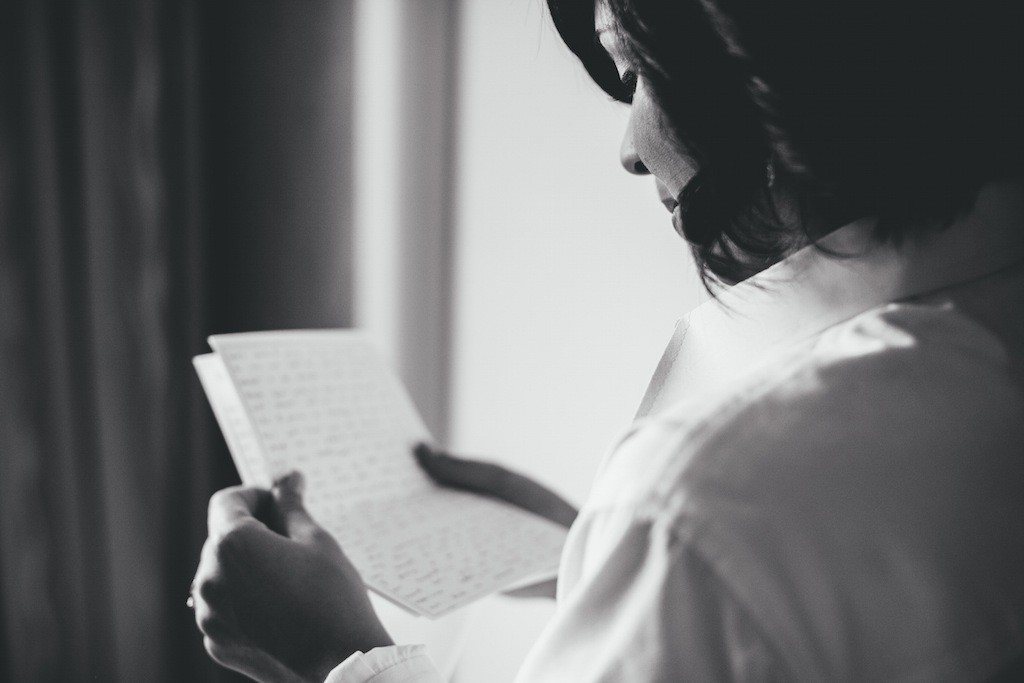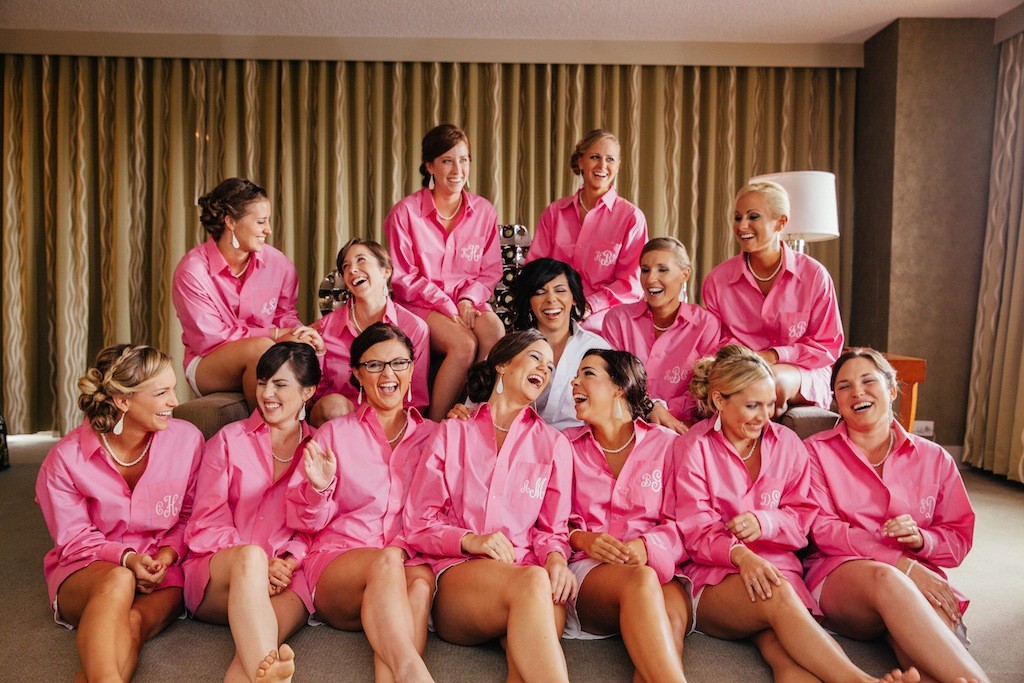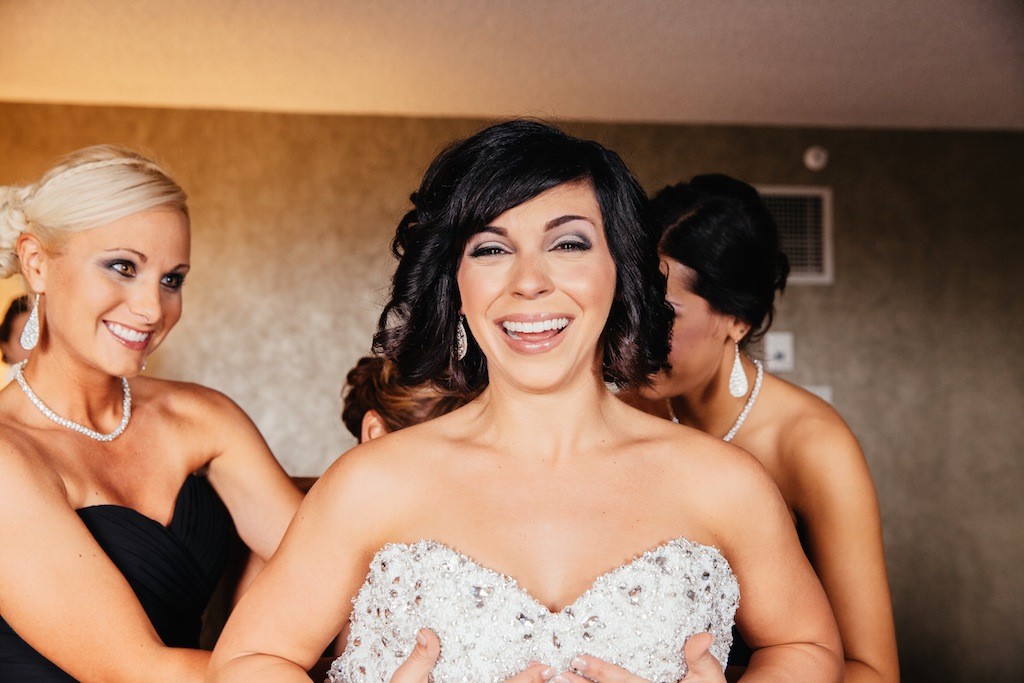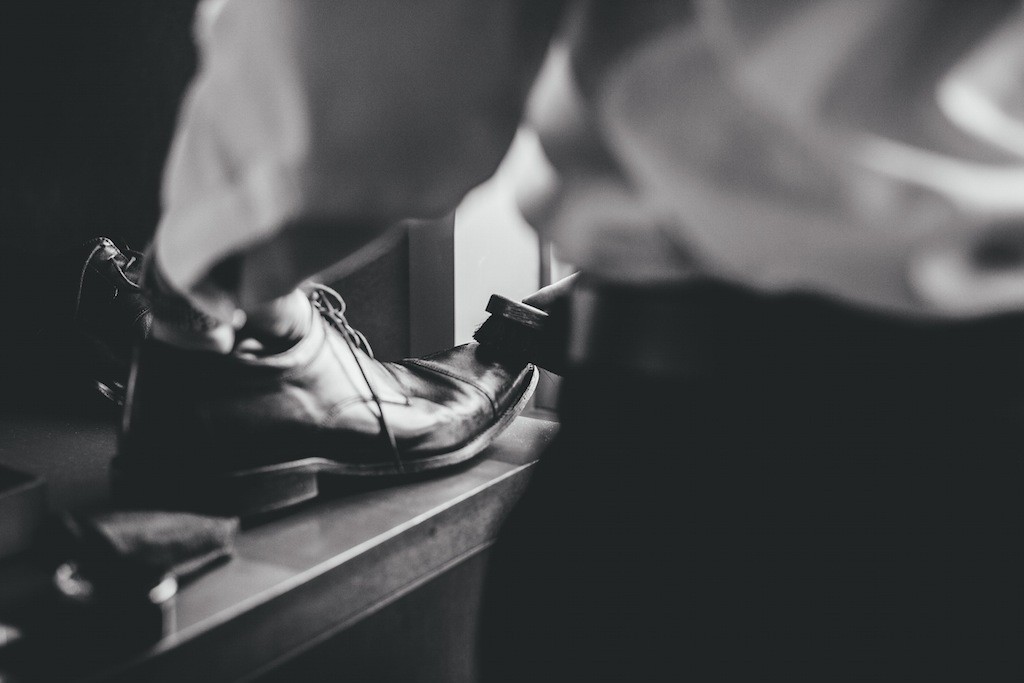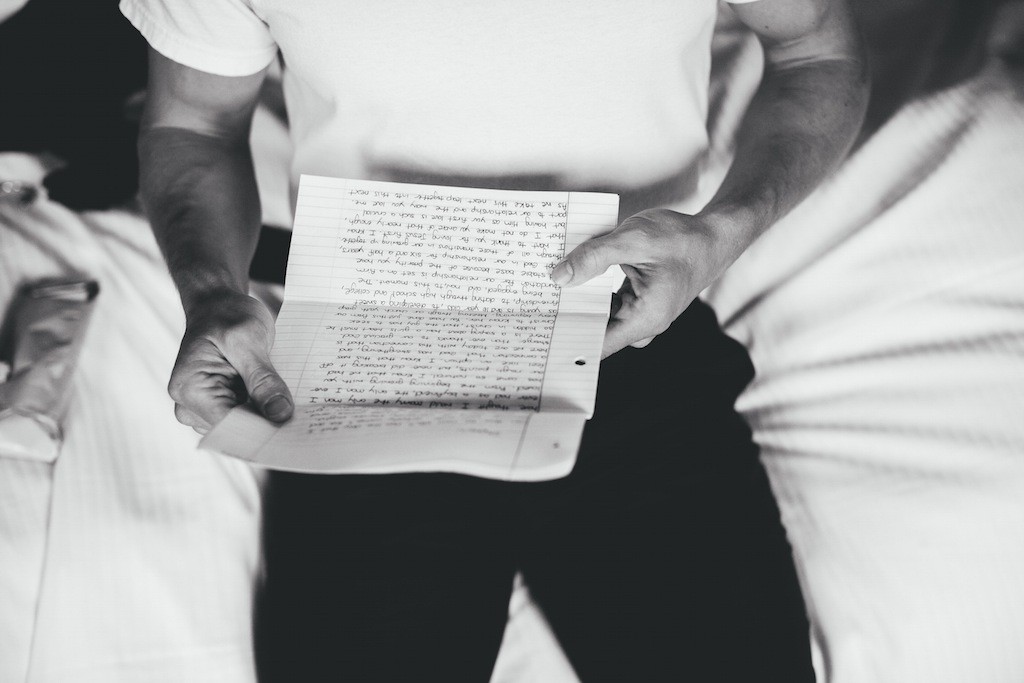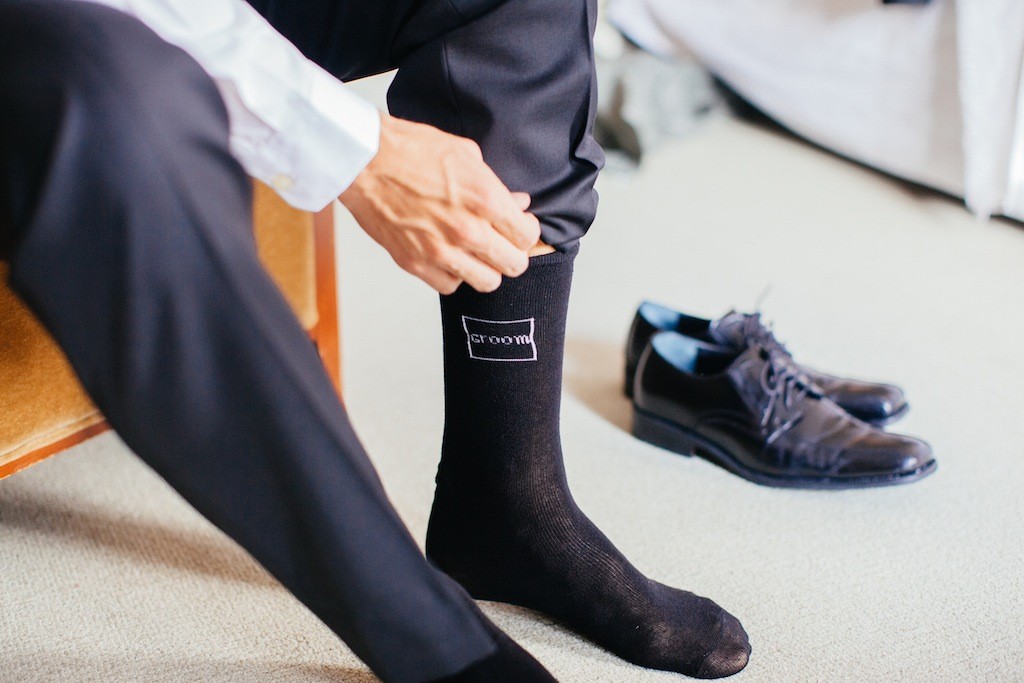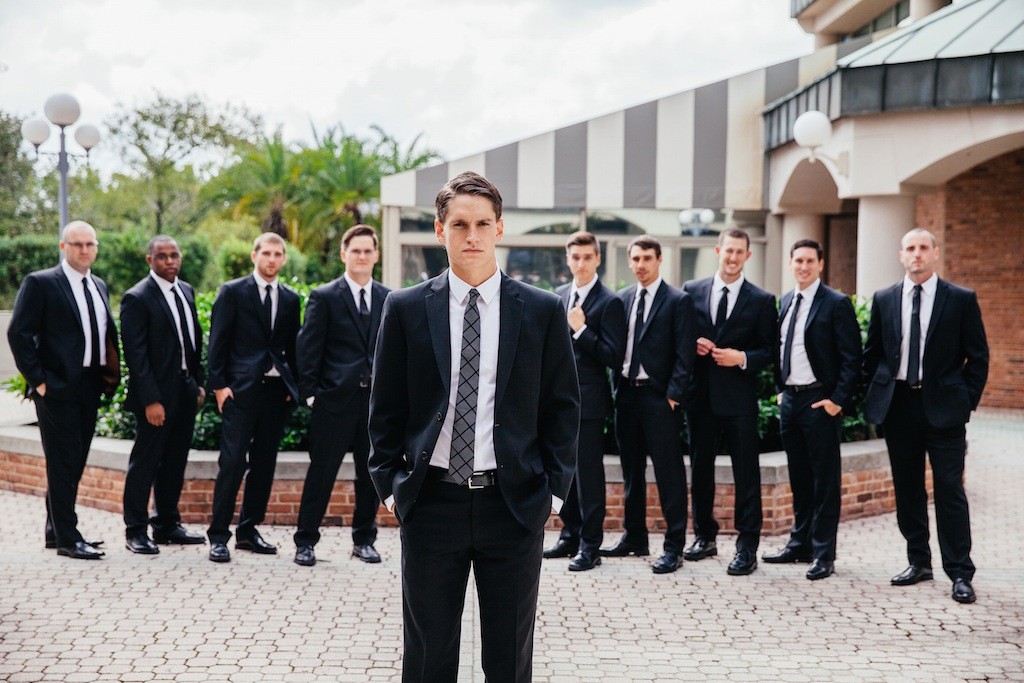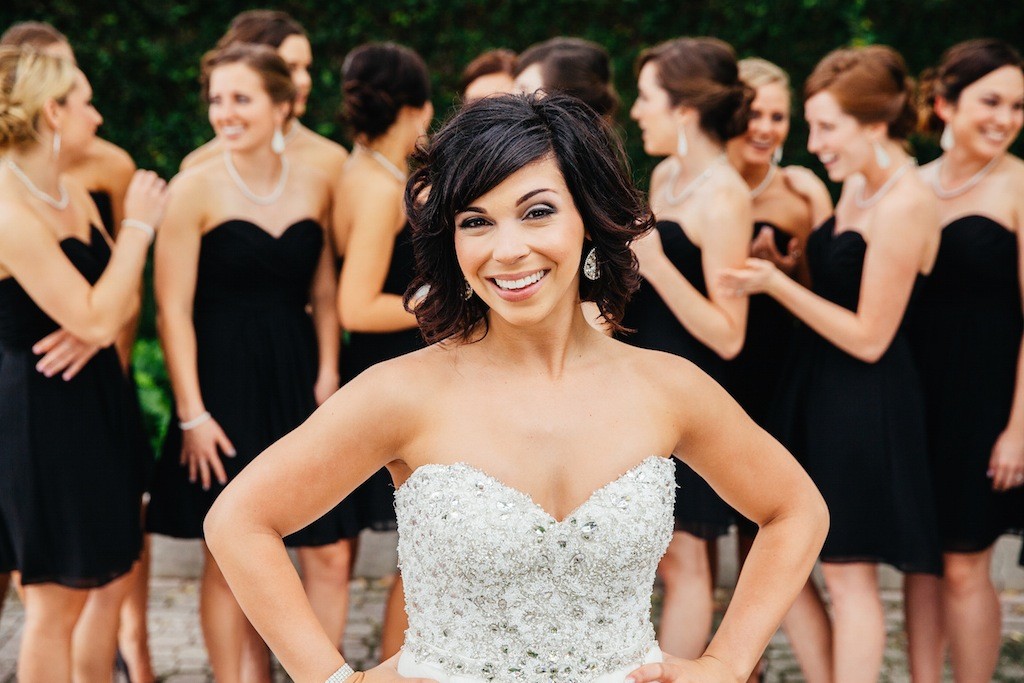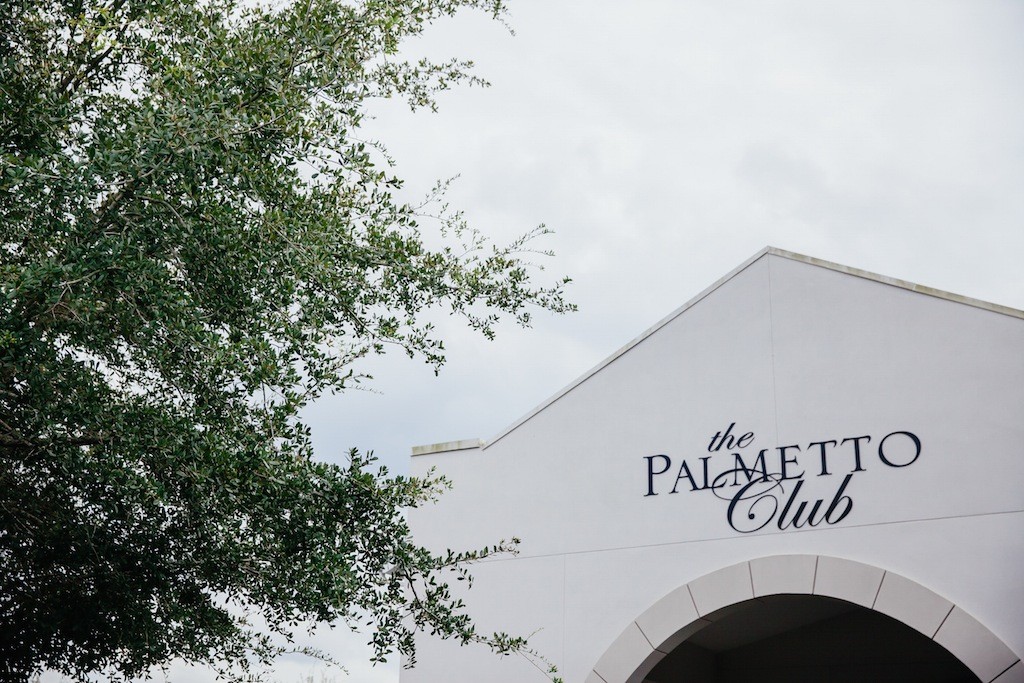 Why did you chose Tampa Bay for your wedding?
Stephen and I both grew up in Tampa! There was really never any doubt that our wedding would be anywhere else. Not only was Tampa our home and where both of our families are, but also I felt like it had everything to offer with venue options. Any possible style of venue that I could dream of could pretty much be found in the Tampa Bay area, so that really solidified it for us.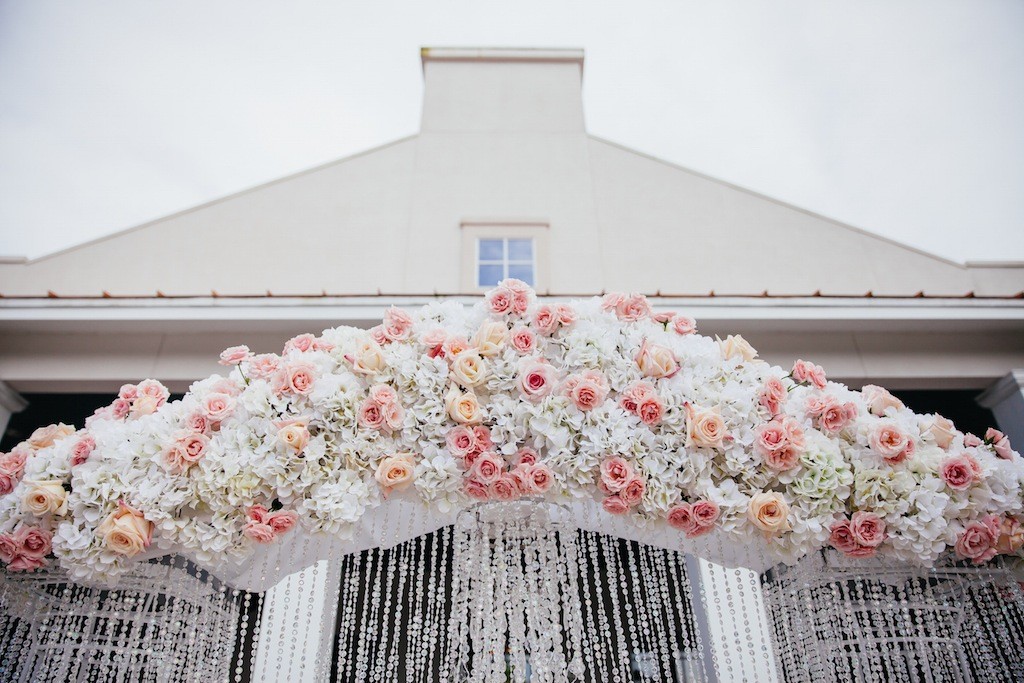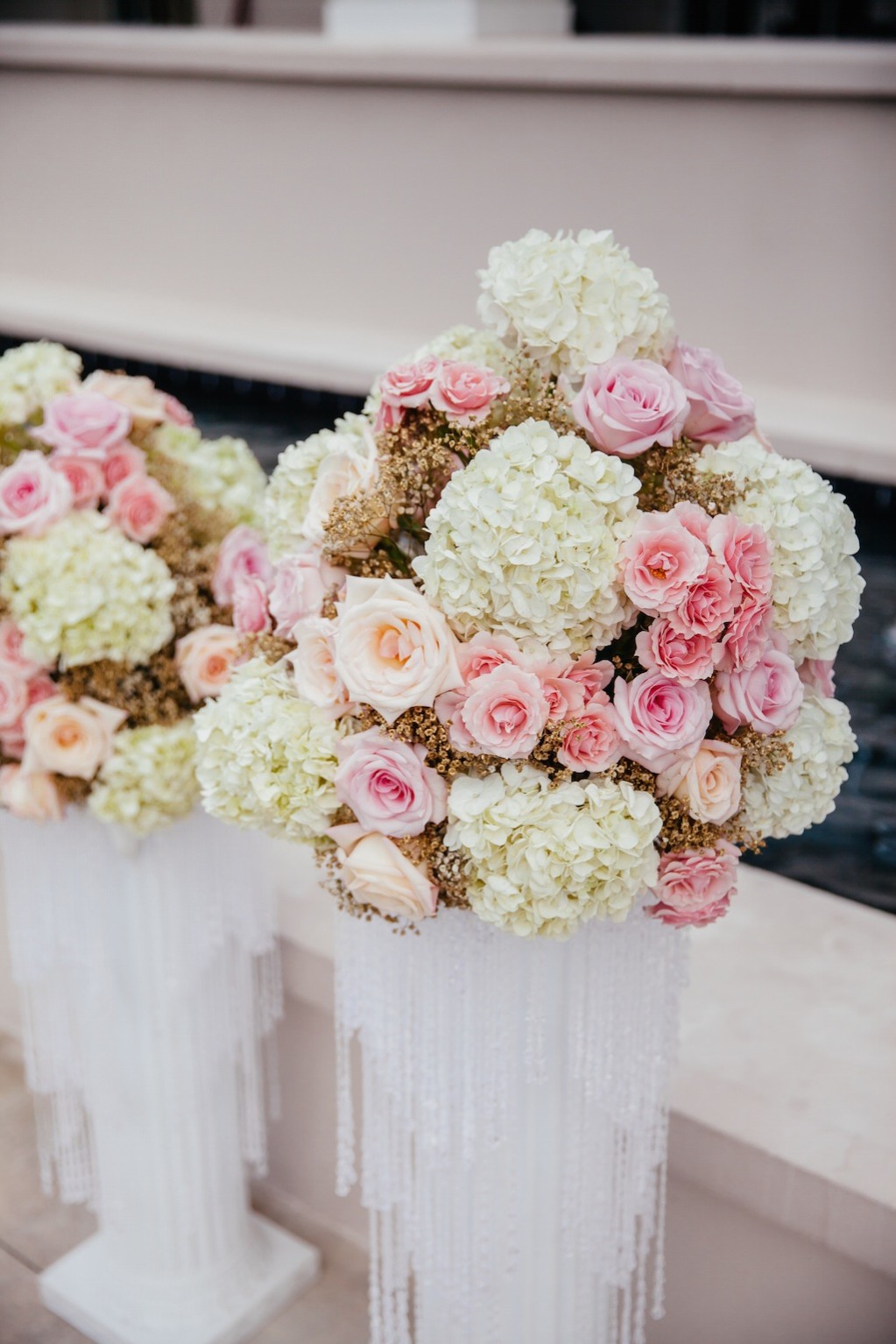 How would you describe your theme?
Elegant, romantic, sparkle, modern, glamorous, party. That theme is so fitting to us as a couple and to me as a bride; I always knew what I wanted as far as that went!
What were your colors and why did you chose them?
Blush, light pink, gold and light silver. These colors are my absolute favorites, and together they accomplished exactly what I was going for with a sparkle, romantic and elegant look. I also knew that beautiful things could be done with flowers while using these colors.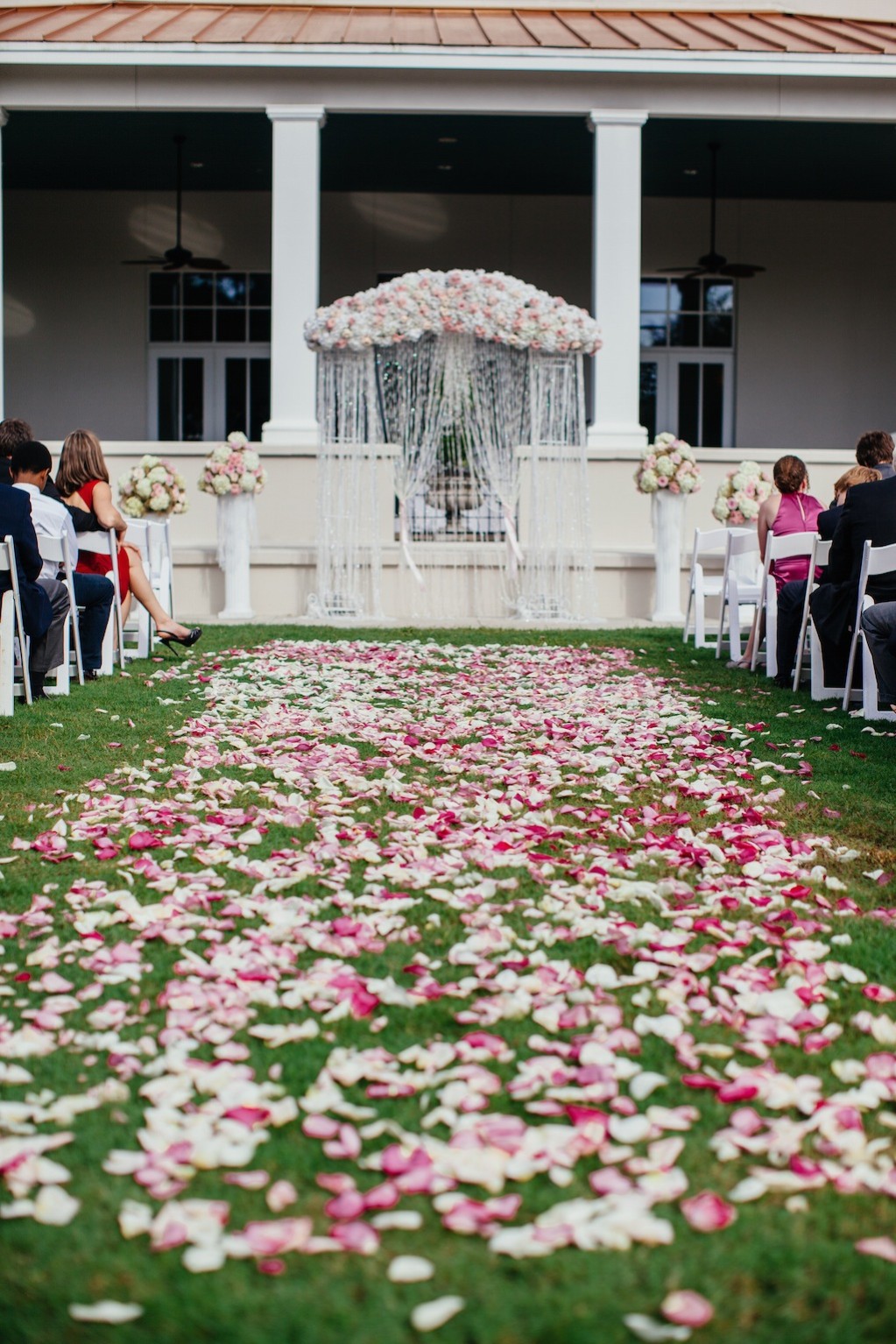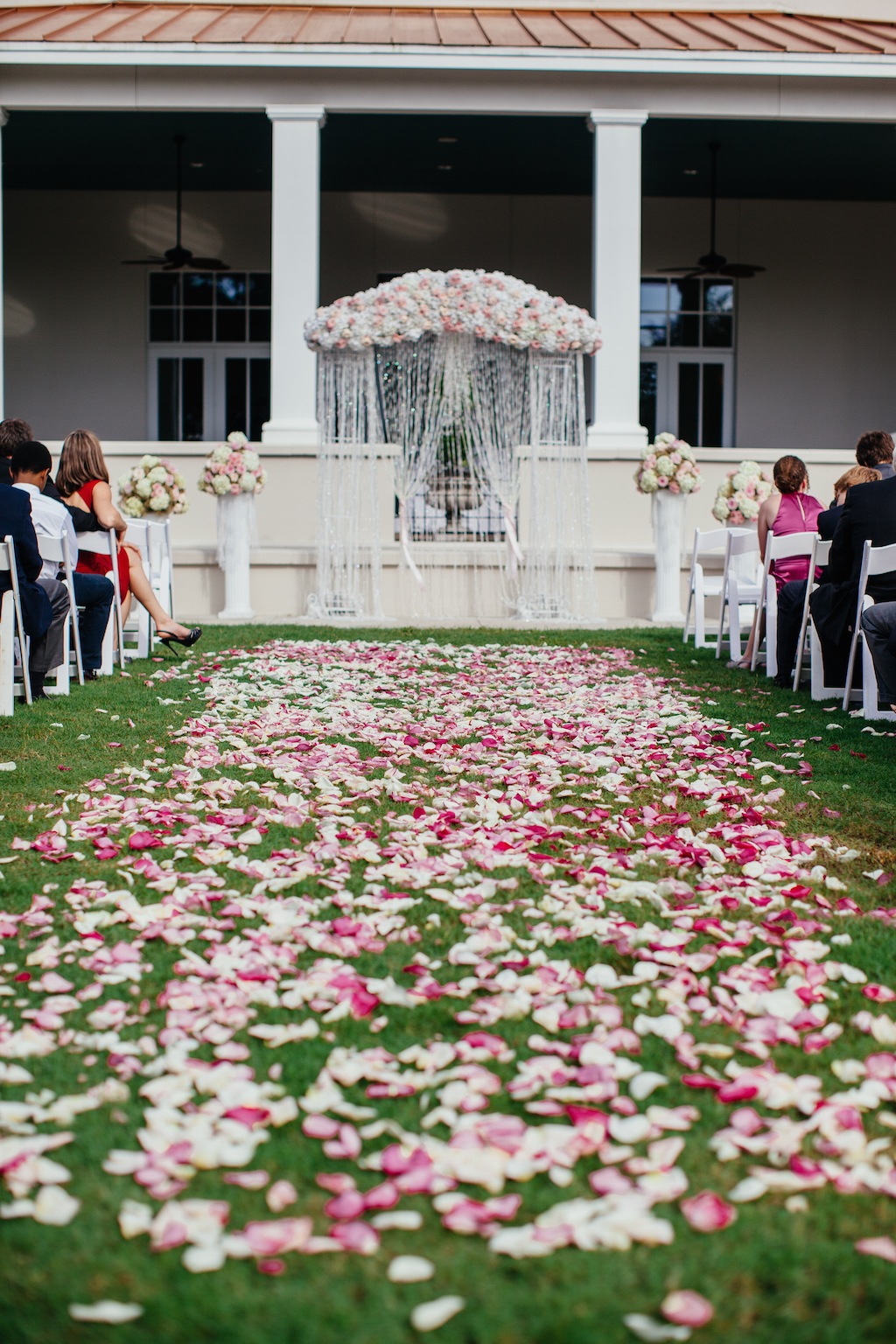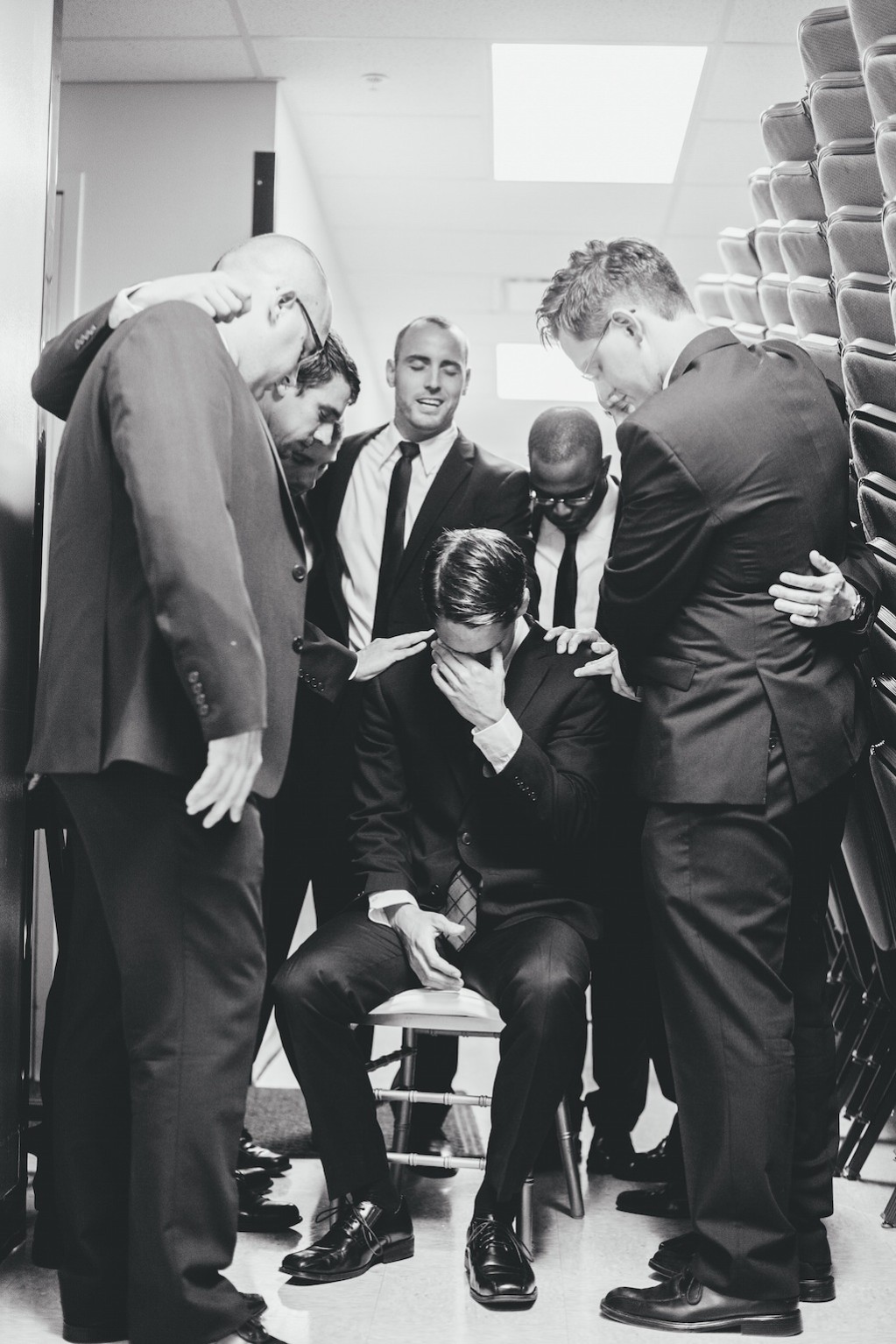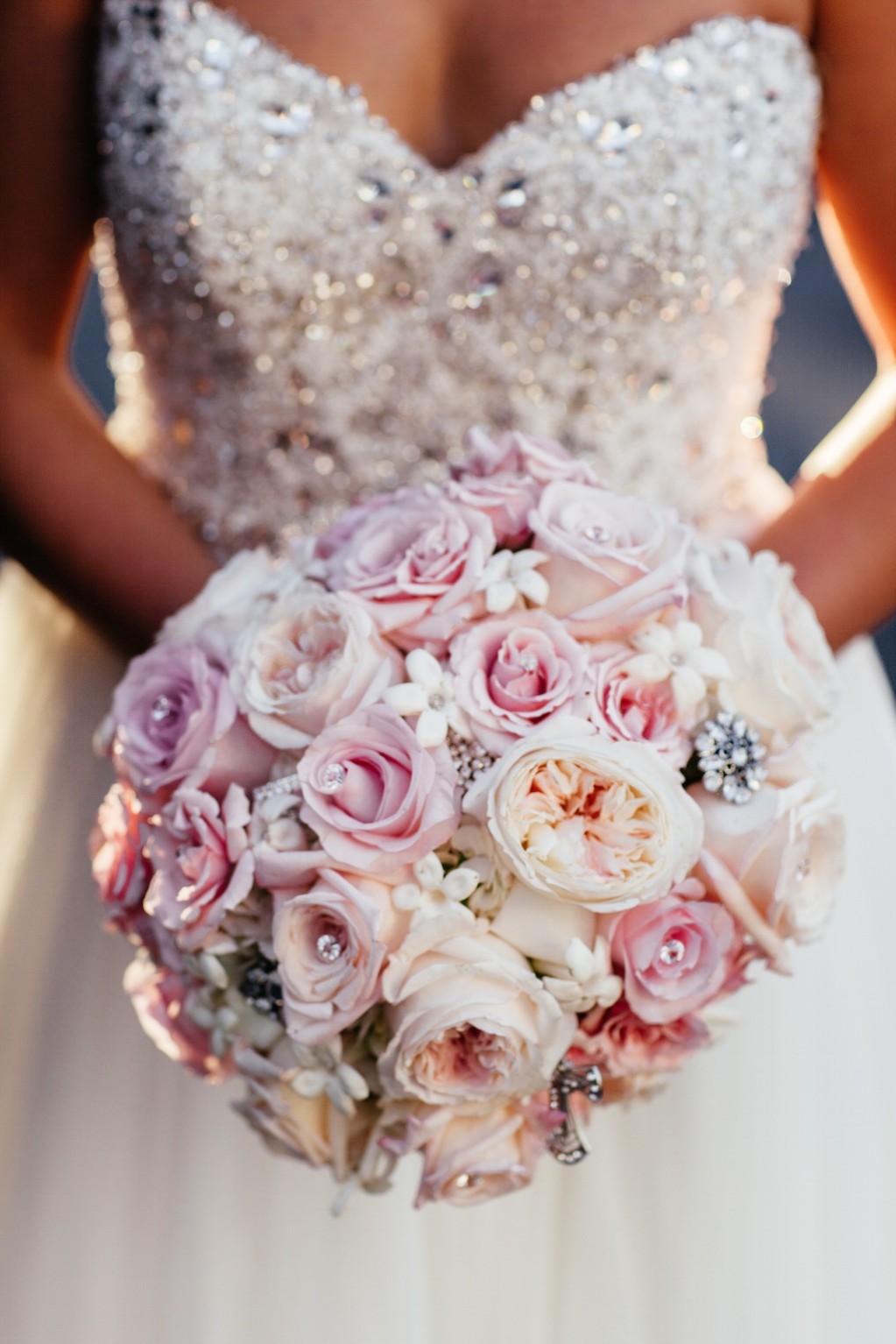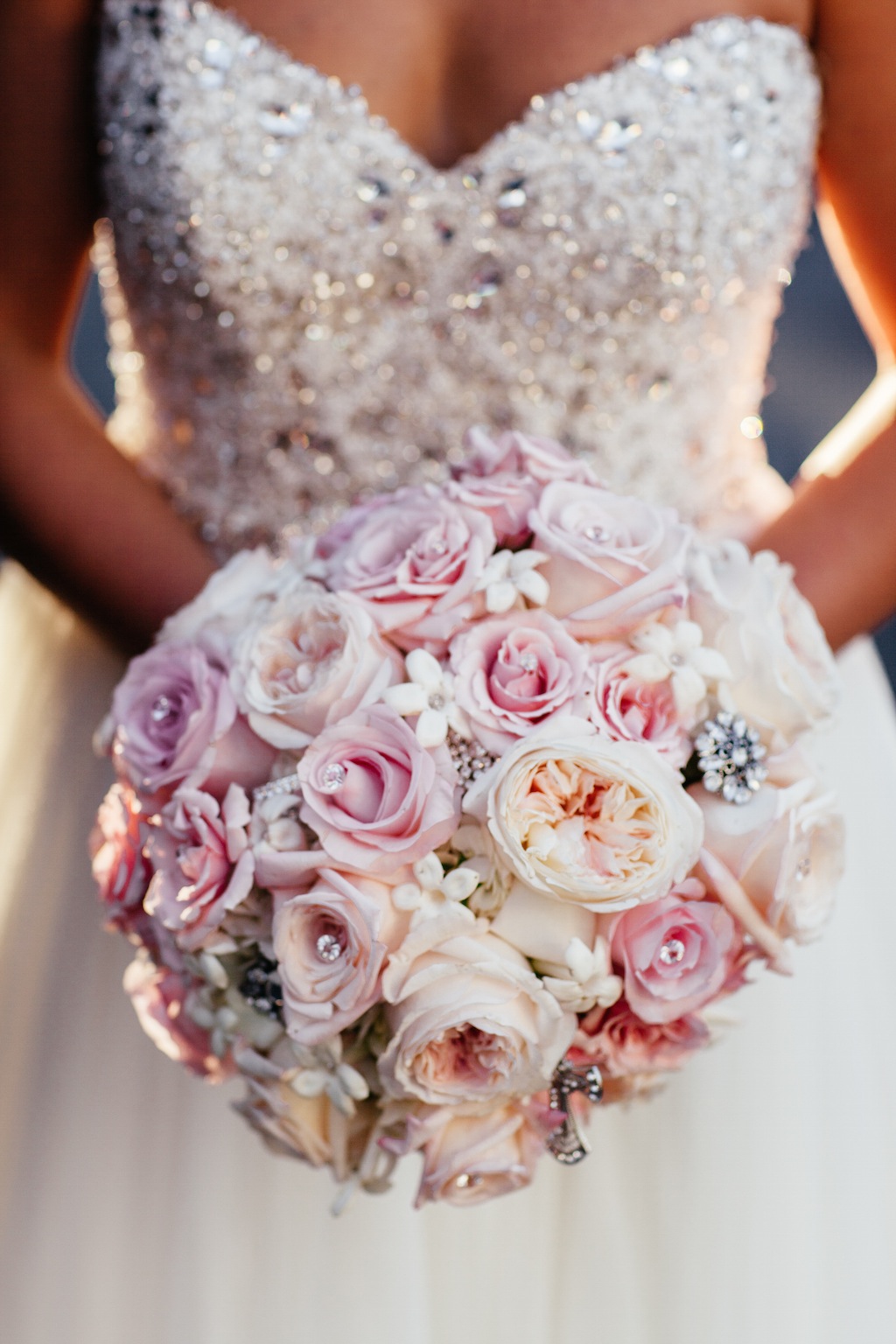 Why did you look for in your wedding florist?
I was looking for someone who could take all the visions I had in my head for the flowers and expand on them and make it all reality! I had specific ideas for both the ceremony and reception, and I wanted a florist who knew exactly how to make it happen and who could incorporate flowers, sparkle, elegance and romance all into one arrangement.
It took only the beginning moments of the consultation meeting with Northside Florist to know that I was going to hire them for our wedding. I never felt as good about my planning and visions as I did that day meeting with the owner of the shop Kathy Gilbert, who may be the nicest woman alive. She understood exactly what I wanted, and took so much time to gather my ideas and fuse them with hers for every single aspect of the flowers!
I knew what we had discussed and met about regarding flowers, but I never could have pictured it all coming together so beautifully. Kathy's knowledge and artistic abilities are truly second to none. She was so accommodating and helpful throughout the entire process. I cannot count the number of guests who commented on our flowers; she really made magic on our wedding day. I have and will continue to recommend Northside Florist to every single one of my bride friends; there really is no better option!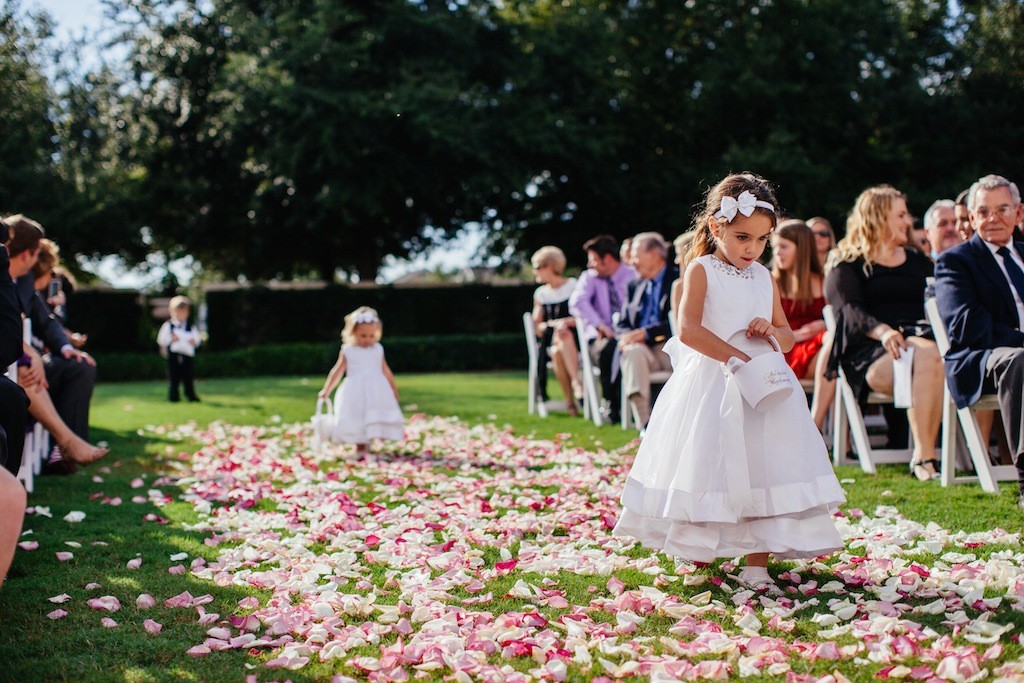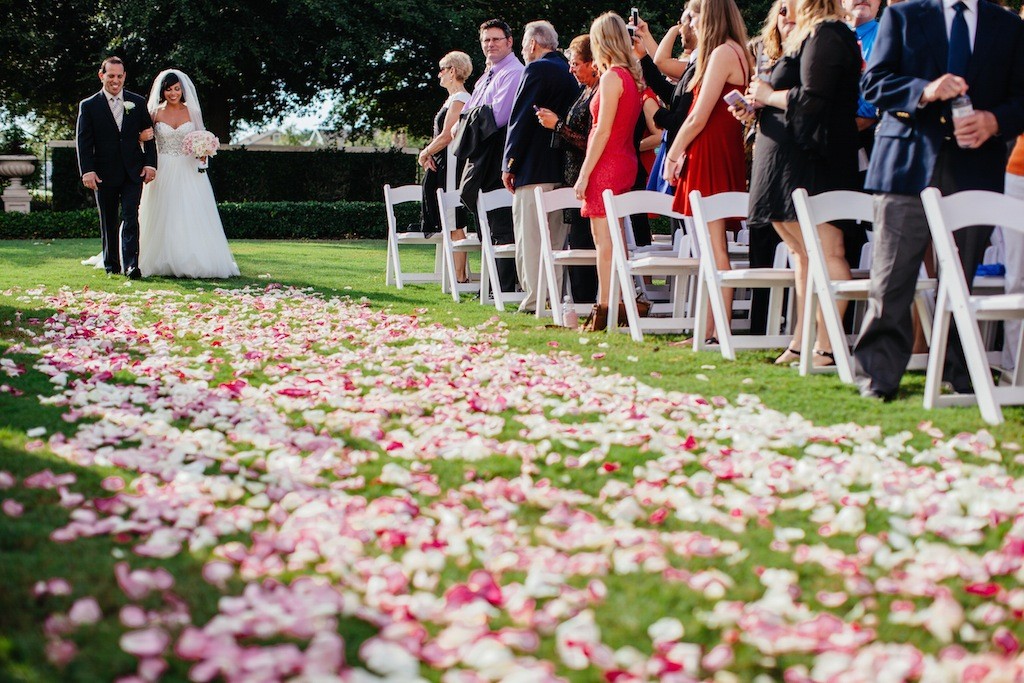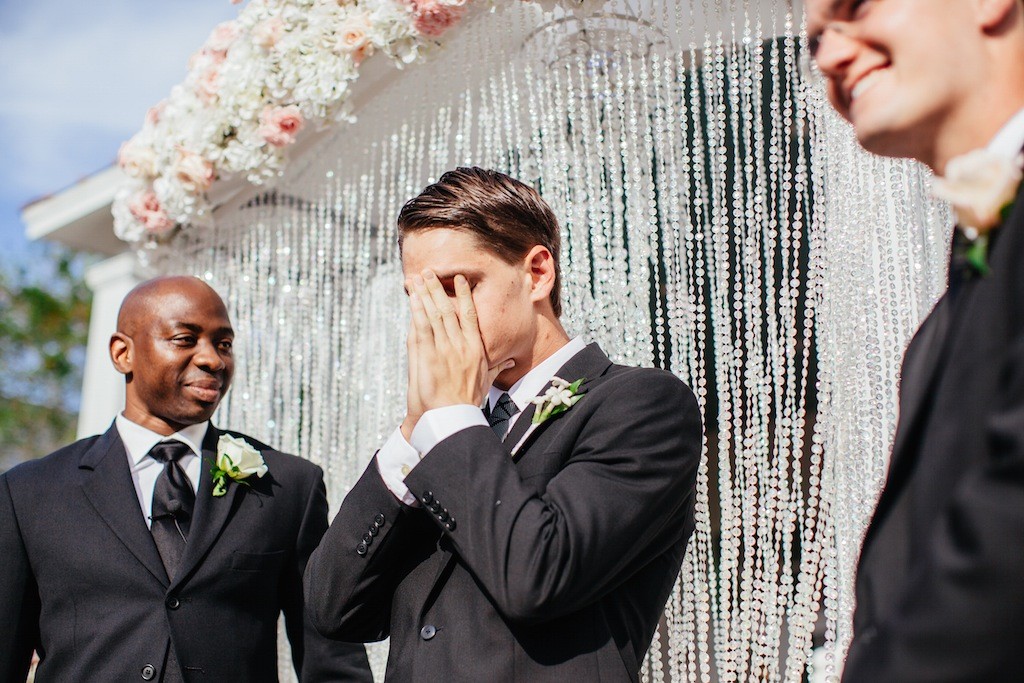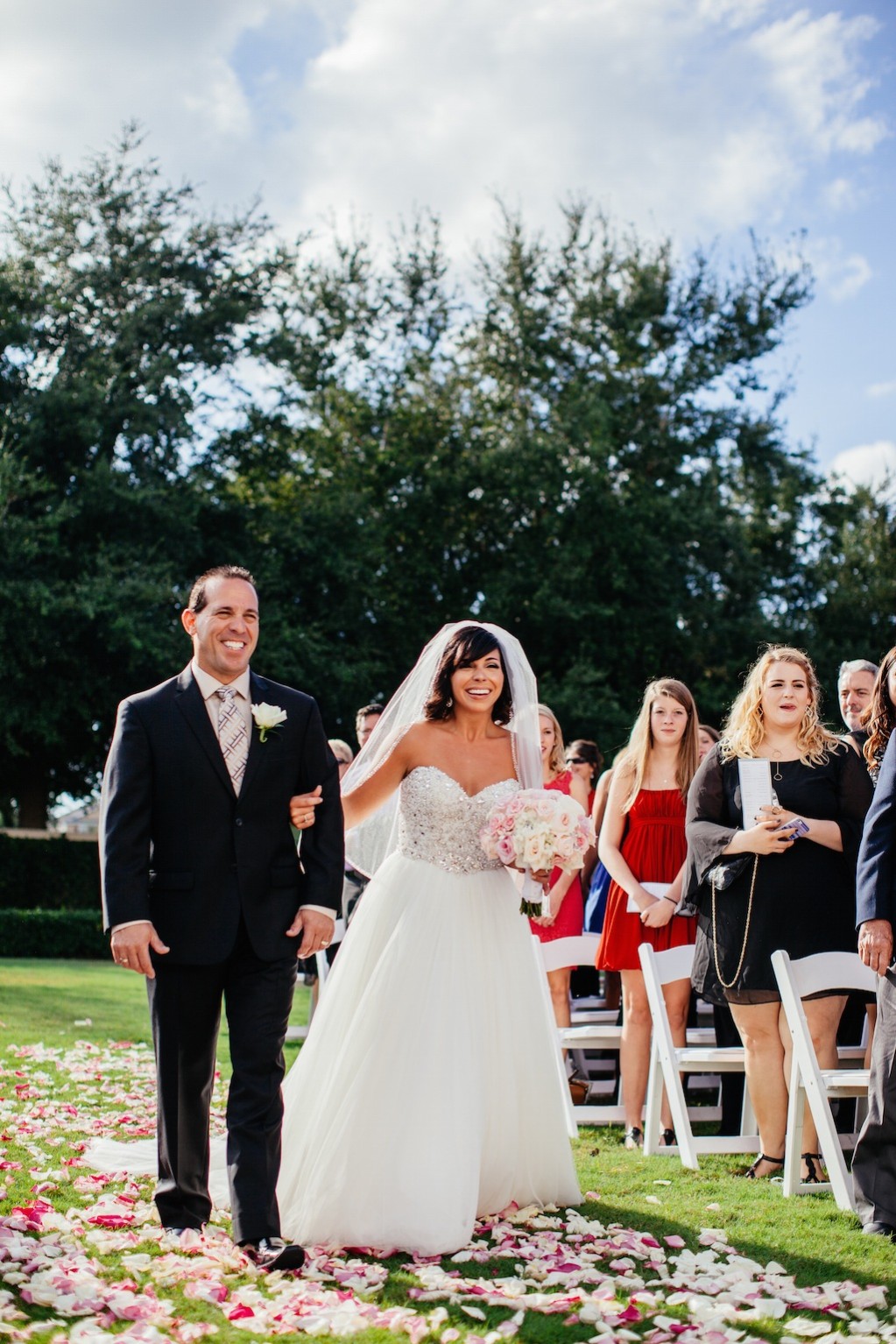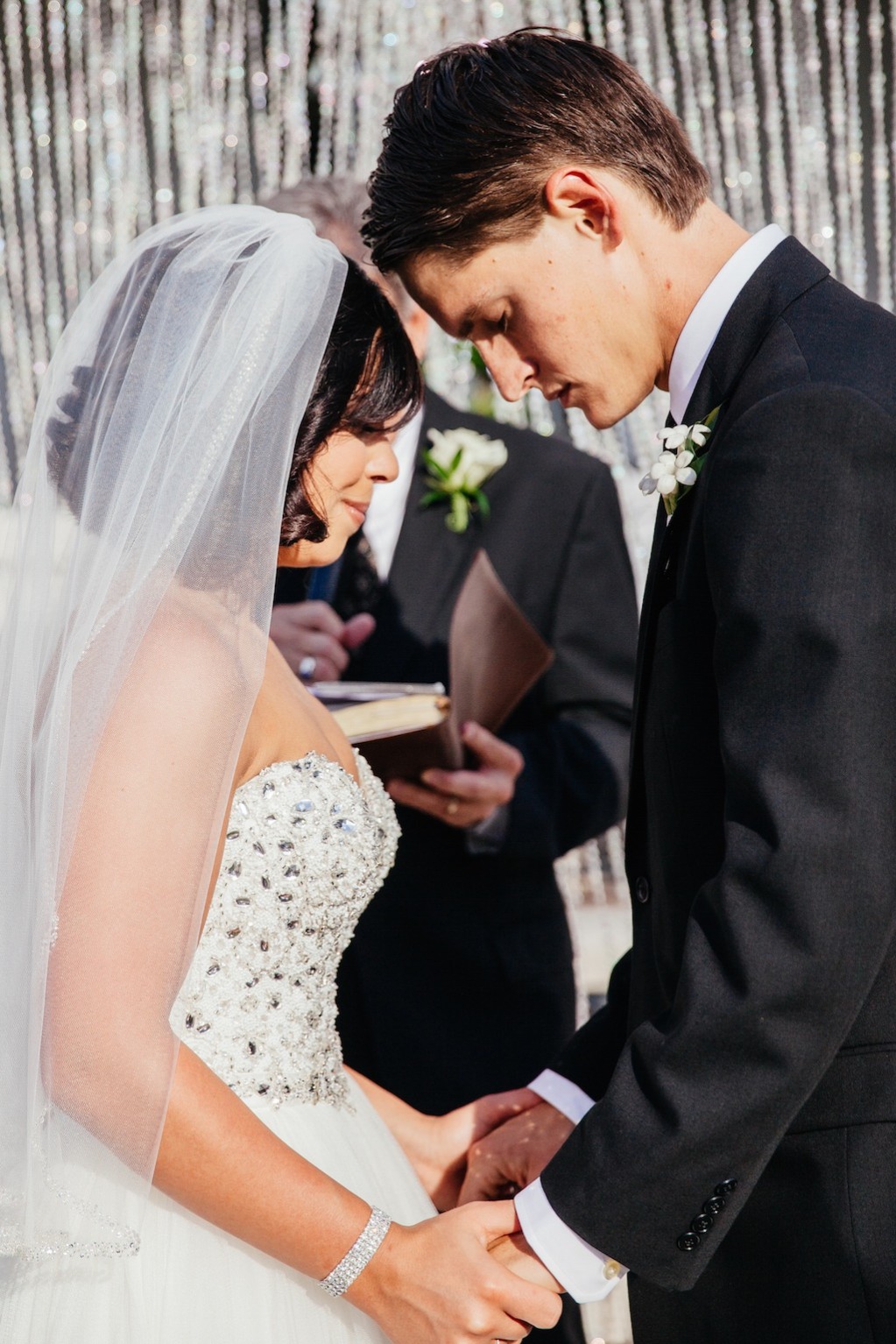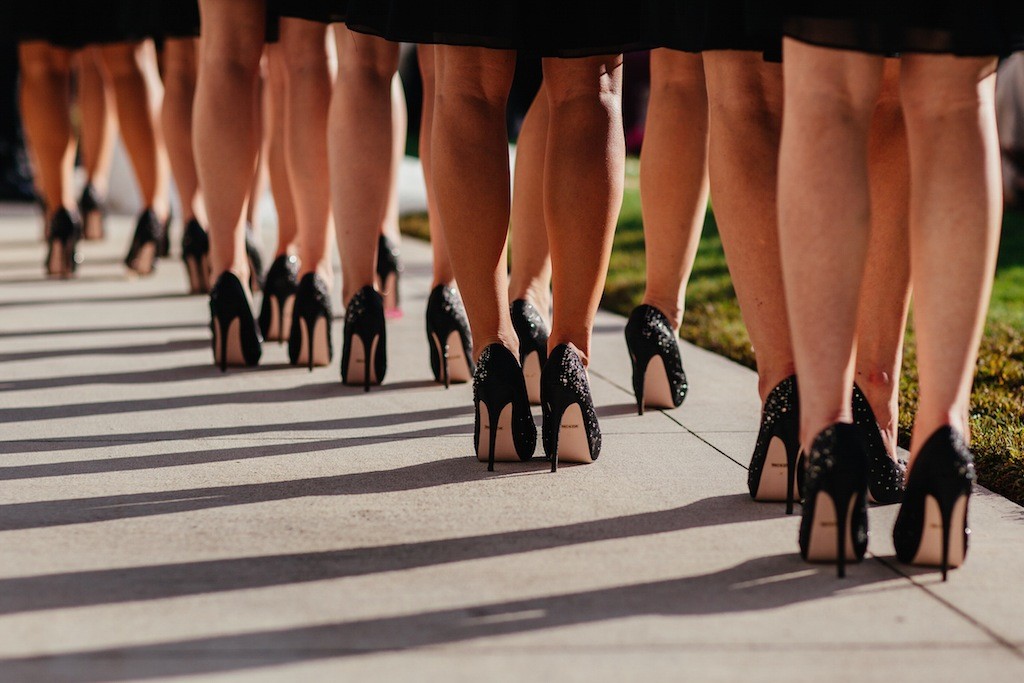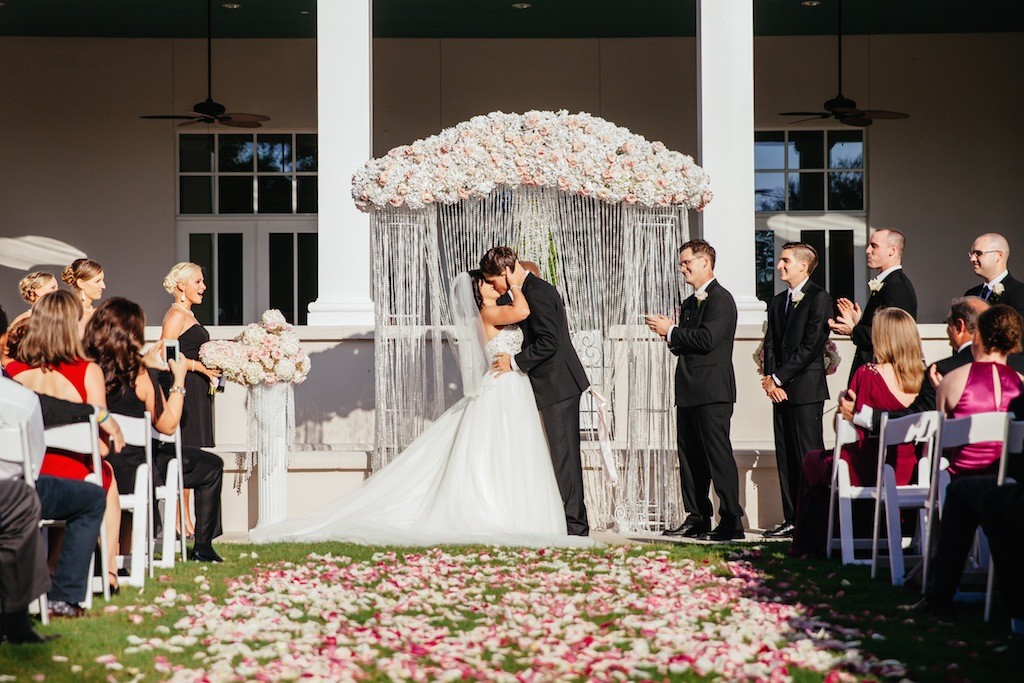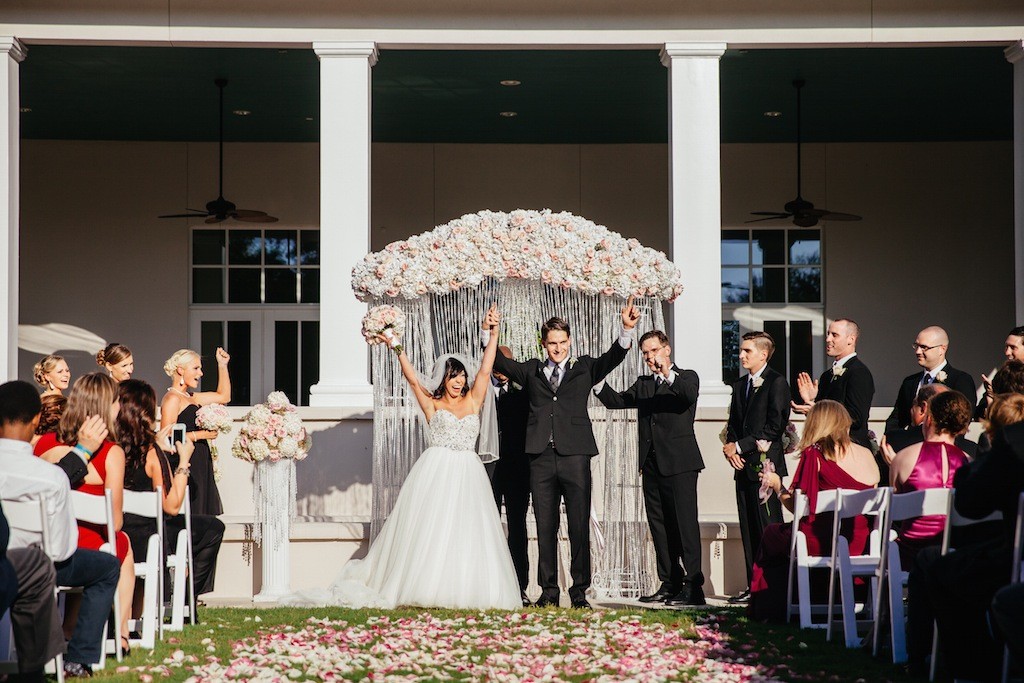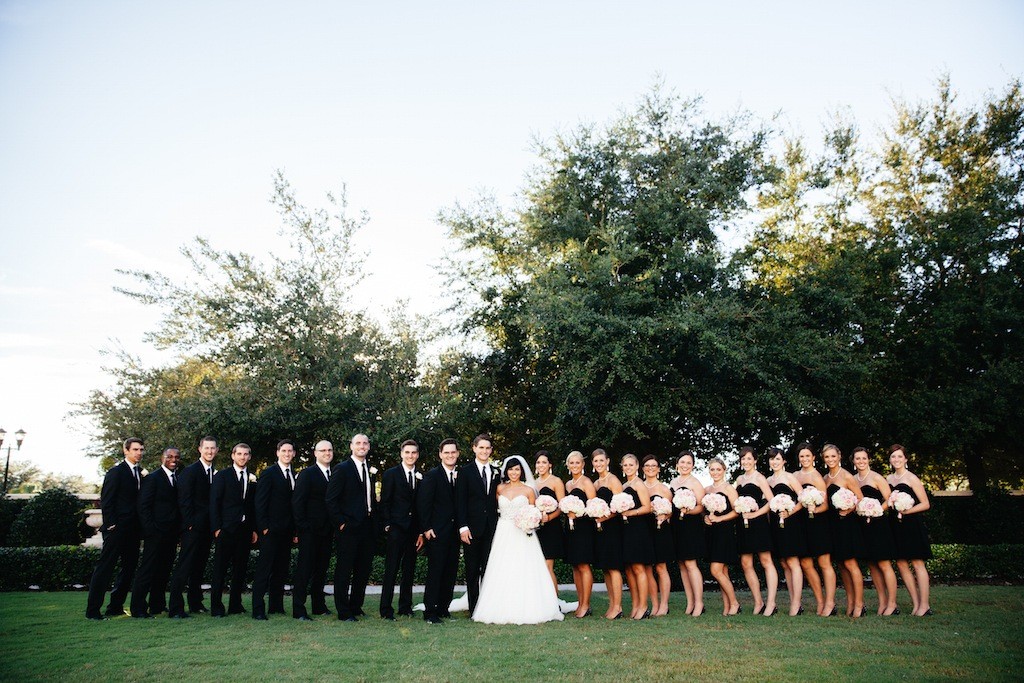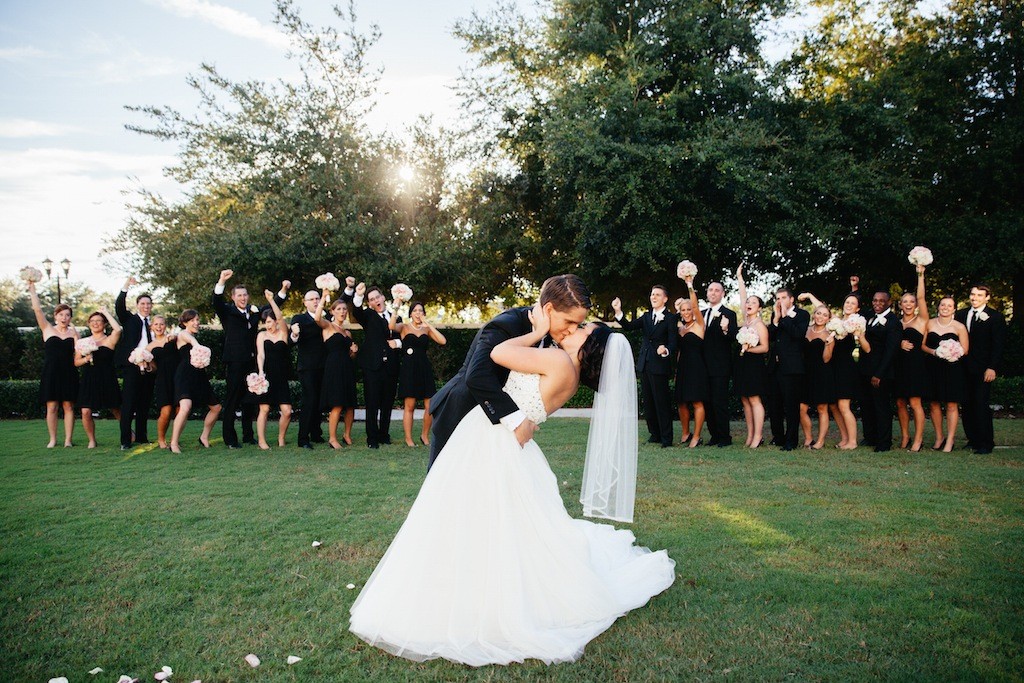 What elements of your wedding were the most important?
For us, it was the photography along with the videography, and then our florist and band. The photos and video are all you have at the end of the day, and setting those two things in stone with the right people were without a doubt our most important priorities. 
One of the best decisions we made throughout this entire process was having Jake and Katie Ford as our photographers. They were the ones who shot our engagement pictures, and then we were blessed enough to have them apart of our entire wedding weekend: the rehearsal dinner, the wedding day prep, all the way to the sparkler exit at the end of the night!
Not only do I feel like they outdid themselves with all of our pictures, but they also outdid themselves in the way they treated Stephen and I, our parents and our entire wedding party, the entire weekend. I did not have to worry about one moment not being captured the entire weekend. They were right in the middle of it all.
They are also so incredibly talented, knowing how to capture photos in both outdoor and indoor settings, which was important for us considering our set up. Their work is absolutely stunning, and they will shoot every milestone Stephen and I come to as we move forward!
We felt like the flowers had so much to do with the theme and feel we wanted to have come across, and they surely did. The work of the florist was displayed all over our wedding, and I am so thankful to them for accomplishing what I had always envisioned with those significant details.
Lastly, we knew we wanted to have one huge, awesome, rocking, party that our guests would never forget- so booking the perfect band to make exactly that happen was also at the top of our list.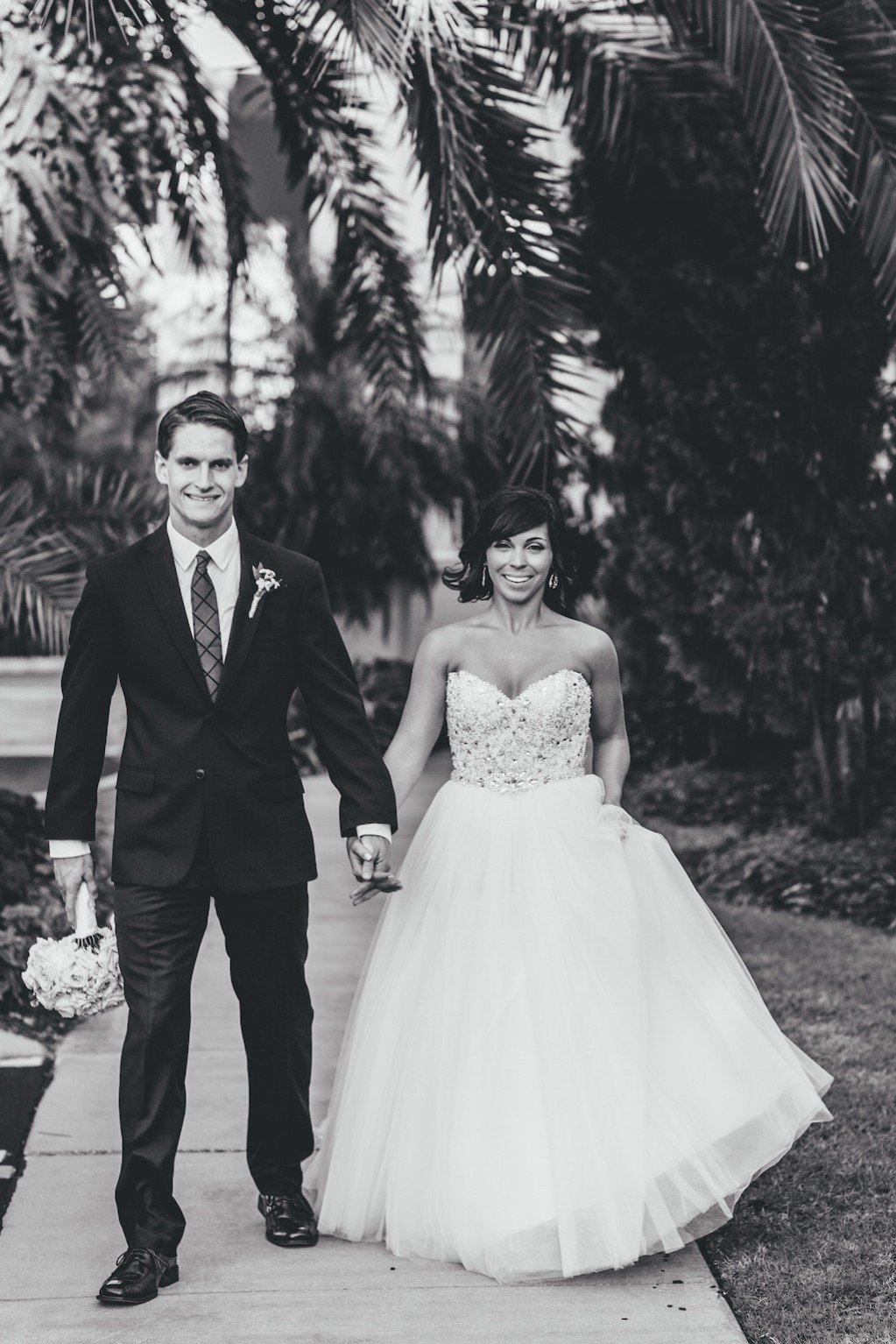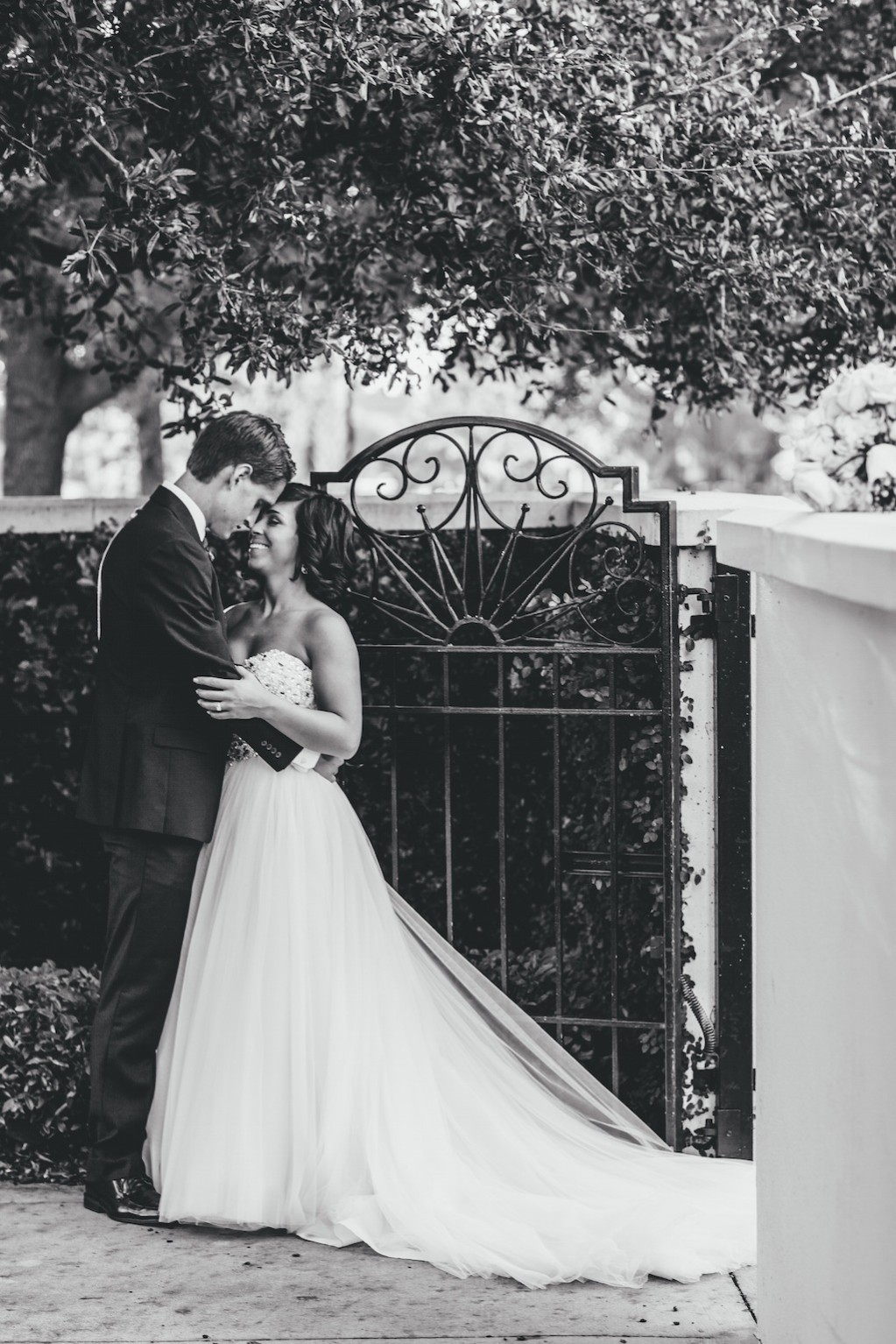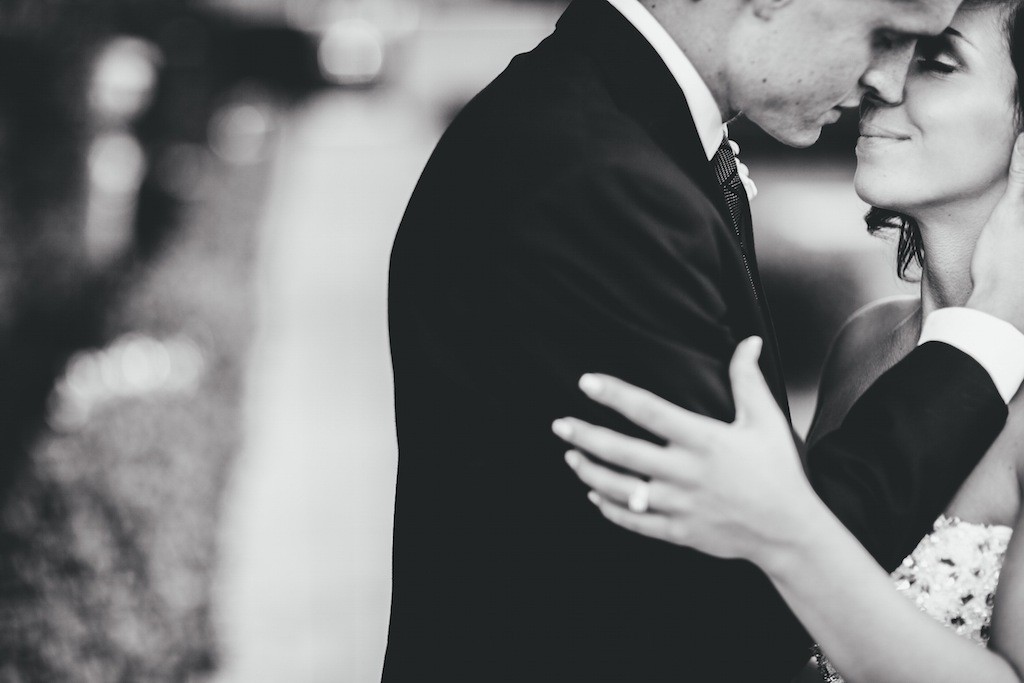 The Proposal:
Stephen and I were in town from college for my best friend's wedding. He completely took care of the surprise factor by doing it that particular weekend!
On Sunday, Stephen took me out to a nice lunch where we talked about all of the details and the fun stories from the wedding the night before. I was still in beaming-happy-wedding mode, and he was as calm and as cool as ever. After lunch, I thought we were going back to my parents' house just to hang out, until we had to hit the road to head back to school.
After pulling back into the driveway at my parents' house, everything becomes a little blurry! Stephen took my hand and when we got to the door, he reached to grab the door knob. When the door opened all I could see were candles and rose petals everywhere, and then both of our families in the back corner of the living room holding a HUGE banner that Stephen had painted reading, "Marry Me?"
When I turned back around to look at him, he was down on one knee with a ring box in hand! I wish I could remember everything he said at that point, but all I really know is that it was the most surreal and perfect moment of my life!
When I thought the day could not get any more special, my house became flooded with our family and friends. Stephen and our families had planned a surprise engagement party! He completely got me with the surprise of his proposal, and I will always cherish the memory of it happening right at the doorstep of my childhood home, where mine and Stephen's relationship first began as 15 and 16-year-olds in high school. He nailed it!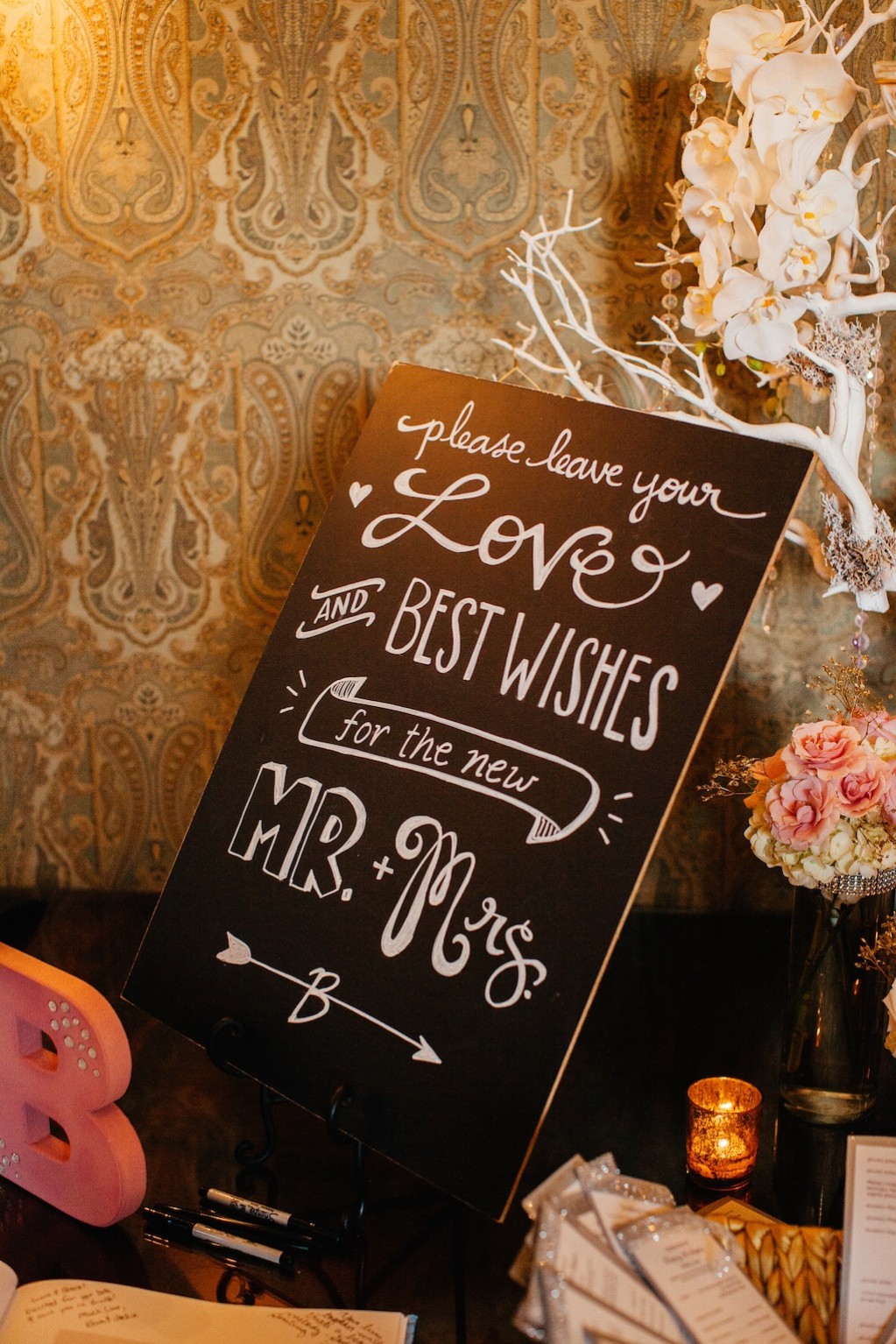 What made your wedding unique?
I think what made our wedding so unique is how detail oriented it was. We truly tried to think of every detail possible, and in each of these details we aimed to intertwine Stephen and I and our relationship to a tee.
The most wonderful thing our guests have told us about our wedding is that "it was so perfectly you two!" That is exactly what we wanted in our day. Between the music, the words that were spoken, the flowers, the special touches in decor and just the entire atmosphere of the day and night, we wanted our personalities, our love, and the things that are most important to us to be represented entirely.
We never strayed from the things we knew we always wanted and what we knew was completely us; this made our day so memorable and unique to not only us, but to all of our guests who were apart of our day!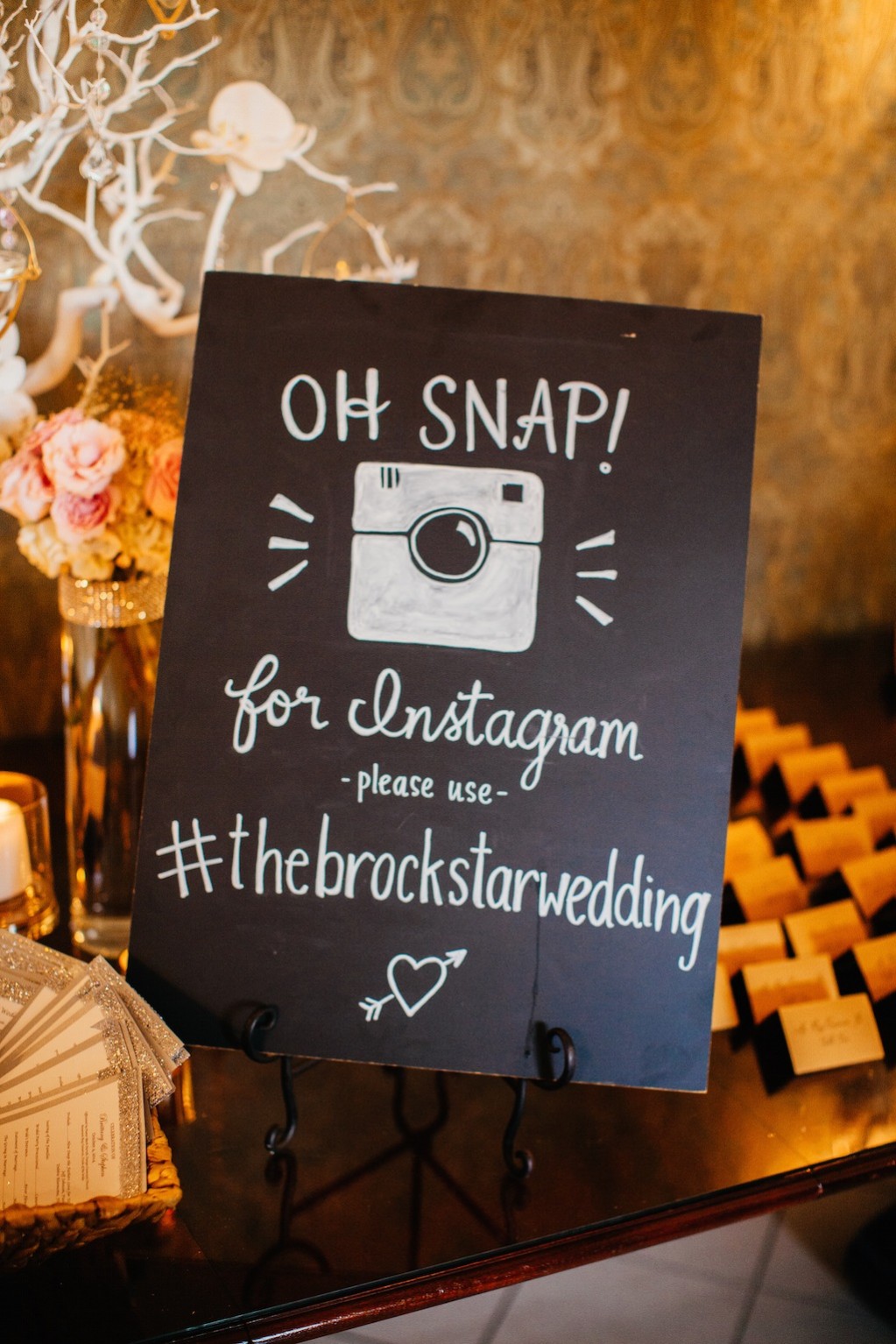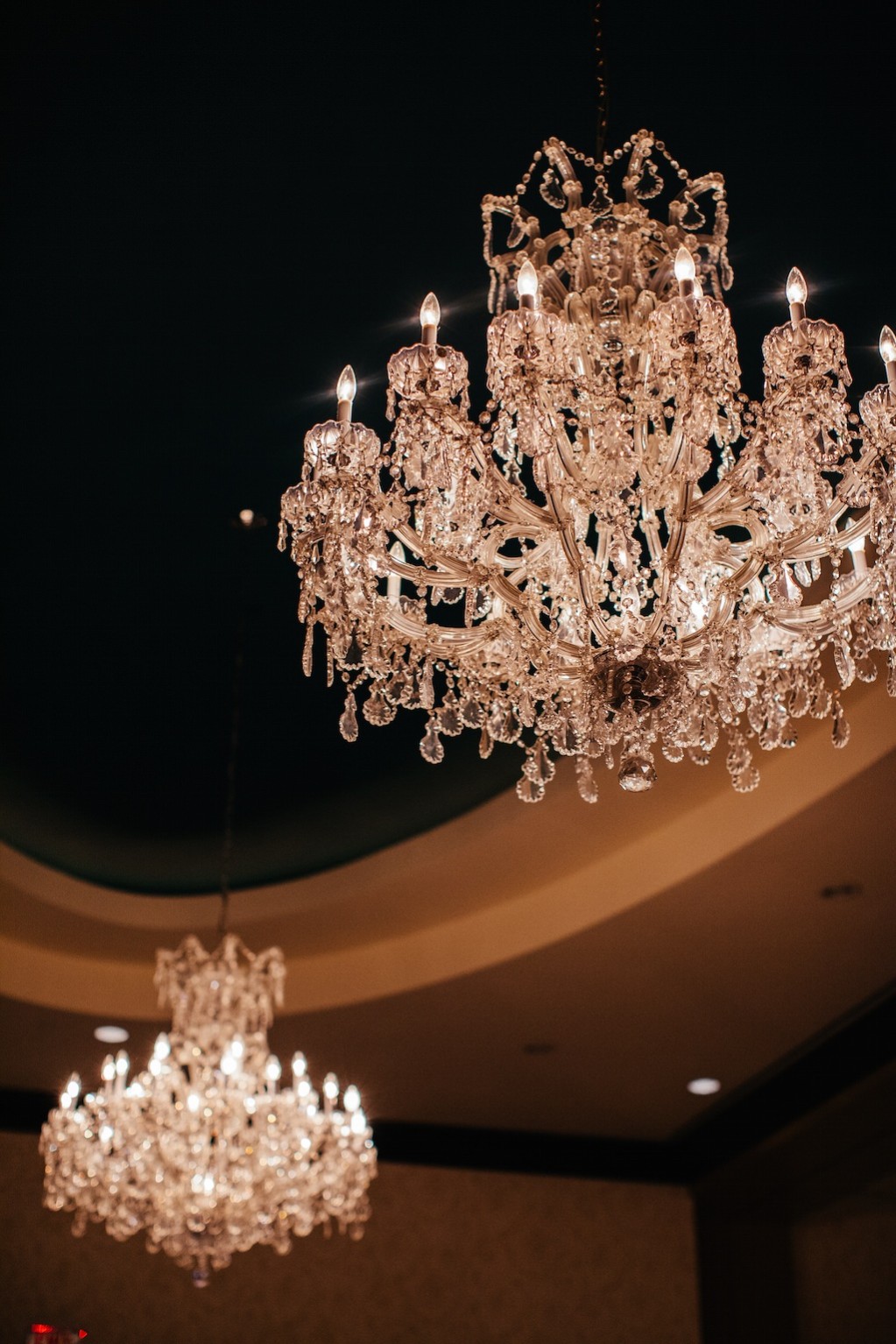 What did you look for in a wedding venue?
We were really looking for a blank slate in a wedding venue; somewhere that was an absolutely beautiful canvas all on its own, but a place where we could come in and embellish in any way we liked.
We also knew we wanted an outdoor and indoor component. A beautiful outdoor setting for the ceremony, an indoor glamorous space for the reception and a mix between the outdoors and indoors for the cocktail hour. That is exactly what we got at the Palmetto Club.
We got to have a garden ceremony, followed by a grand ballroom reception. It truly was my dream set up!
Lastly, we were looking for SPACE! We knew we were going to have a very large wedding, and no part of me wanted cramped, chaos, or discomfort, so that helped eliminate venues as we looked as well.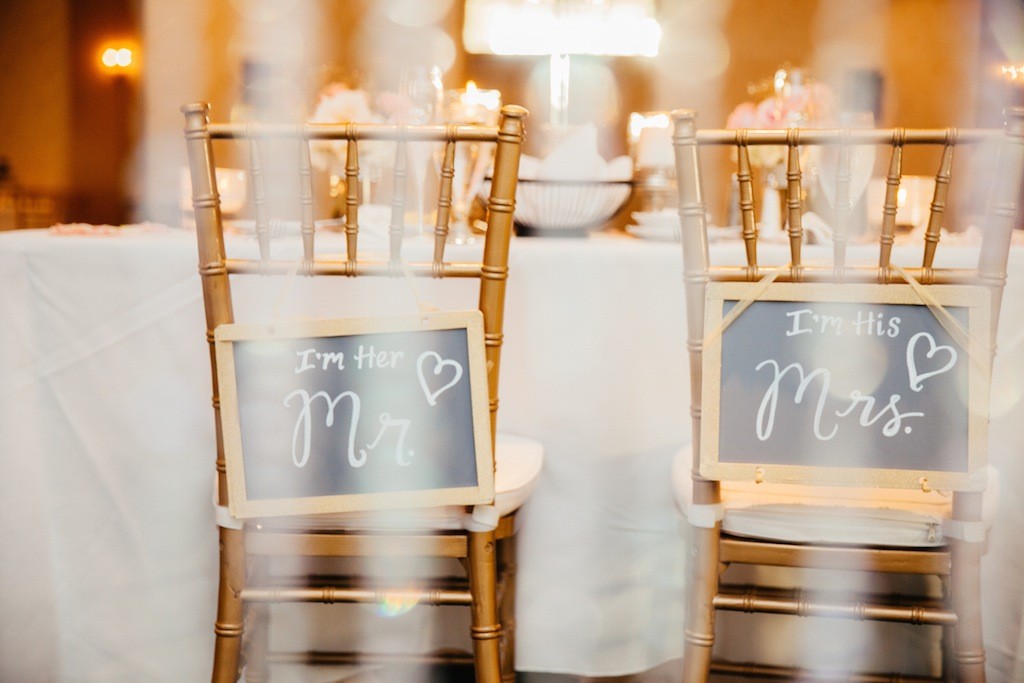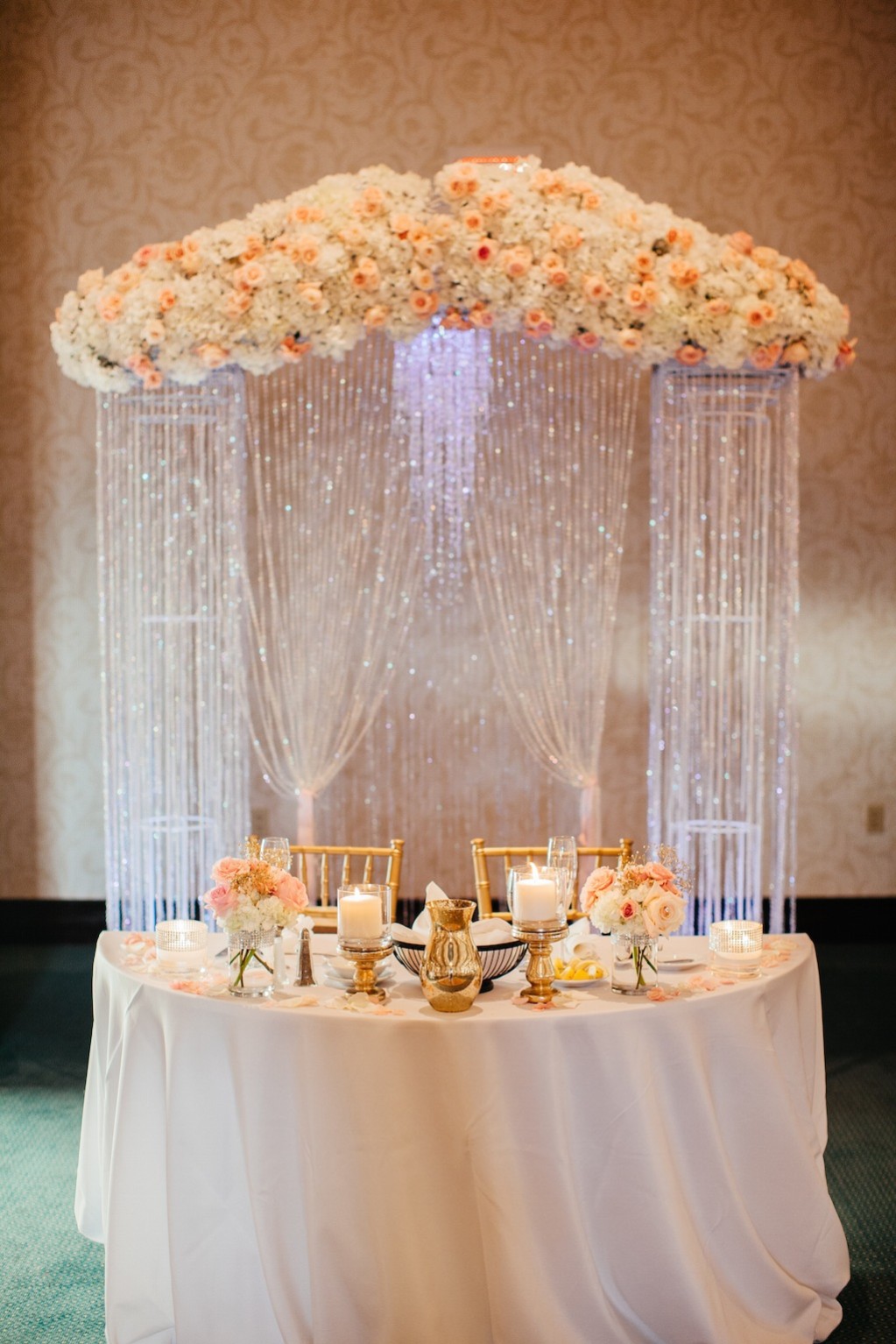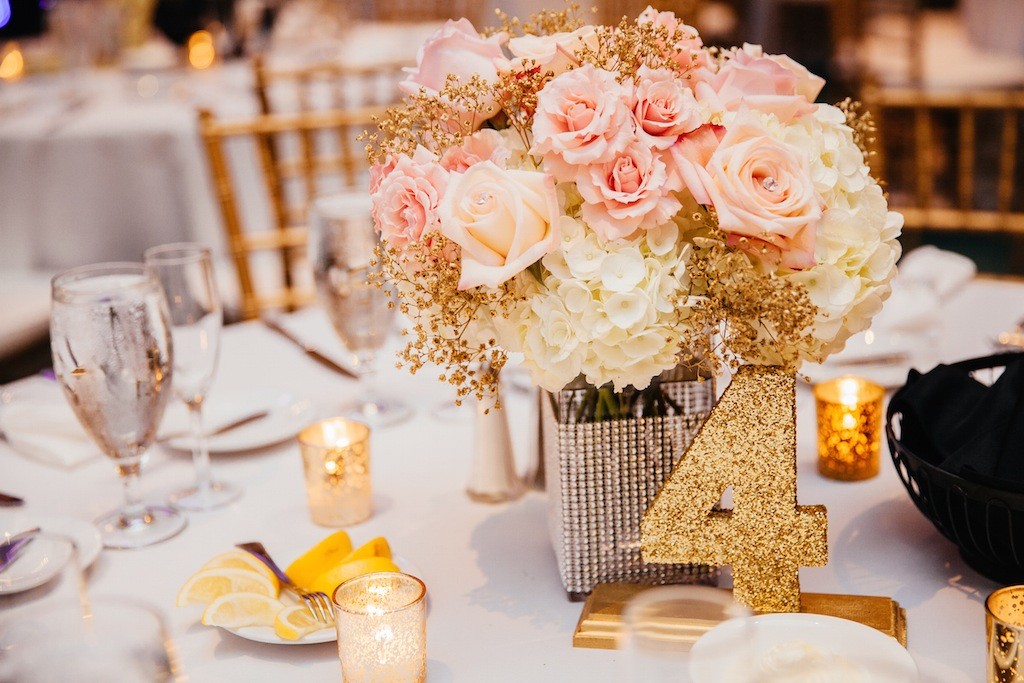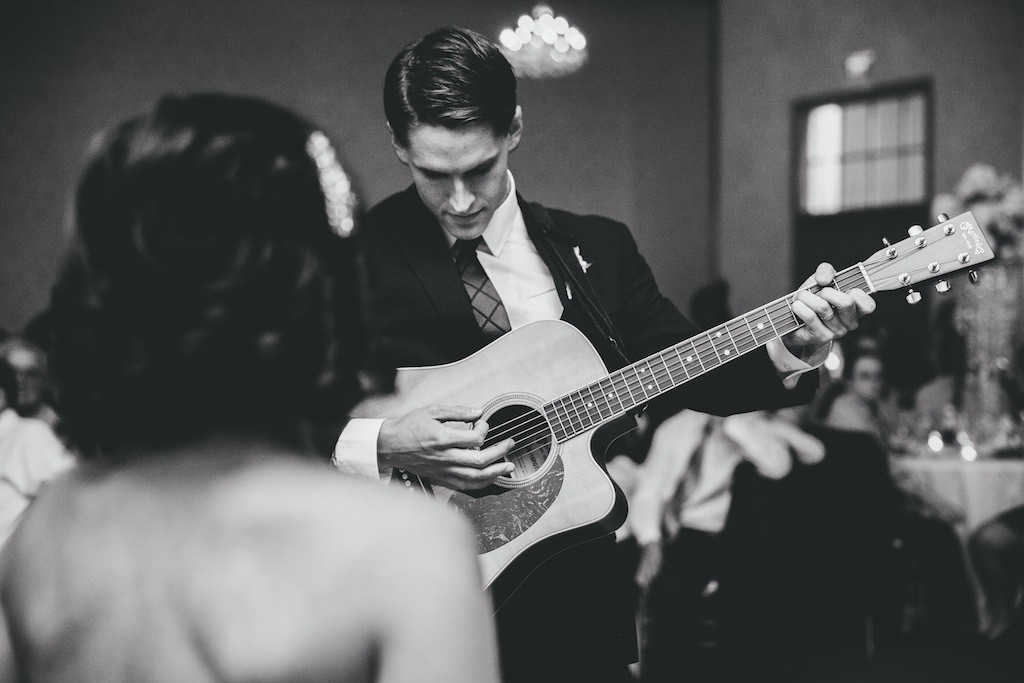 What were the most memorable moments?
I think this is another thing that made our wedding so unique: it was so moment filled. So many things happened, some complete surprises and some planned throughout the entire day that just made it so special.
During our ceremony my sister, the Maid-of-Honor and one of the groomsmen sang a beautiful piece, while Stephen and I took communion, and then presented both of our mothers each with a long stemmed rose as we made our way back to the archway.
During our reception, our bridesmaids surprised me with a choreographed flash mob, leaving me, Stephen and the entire room in a fit of laughter!
Also during our reception, my dad and I surprised everyone with a choreographed dance to one of our favorite songs, a moment people are still talking to us about to this day!
My personal favorite moment was when Stephen completely blew me away with his big surprise: he played the guitar and sang the first part of our first dance song to me. I couldn't believe he had planned this all out and was playing and singing our song in the middle of the dance floor at our reception! He left me beaming, speechless and completely overwhelmed with joy. This is that perfect memory I will cherish forever and ever!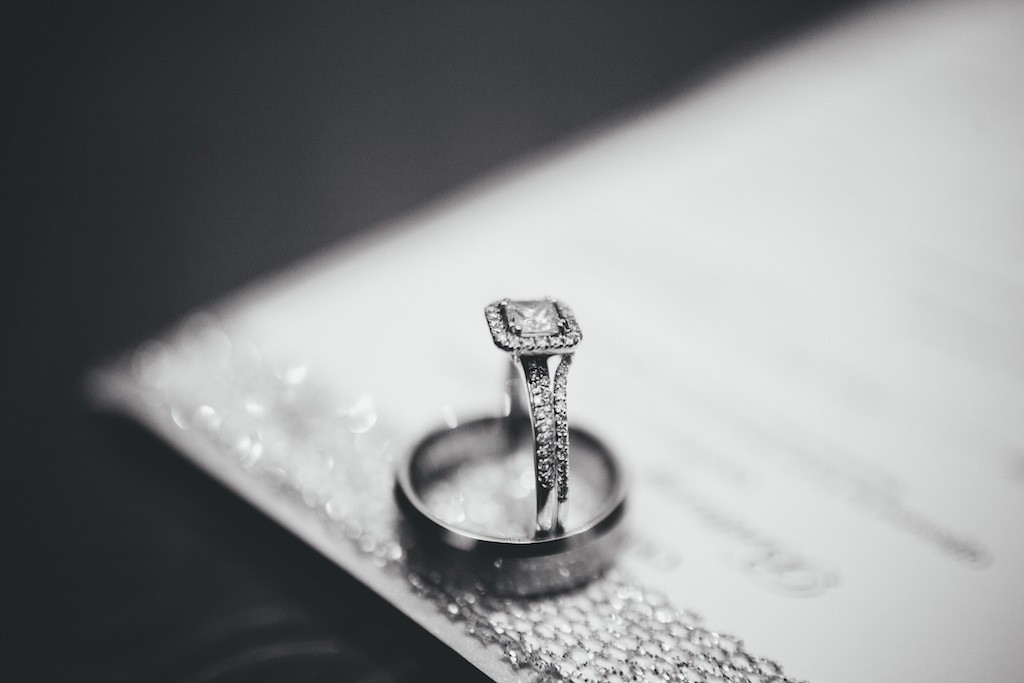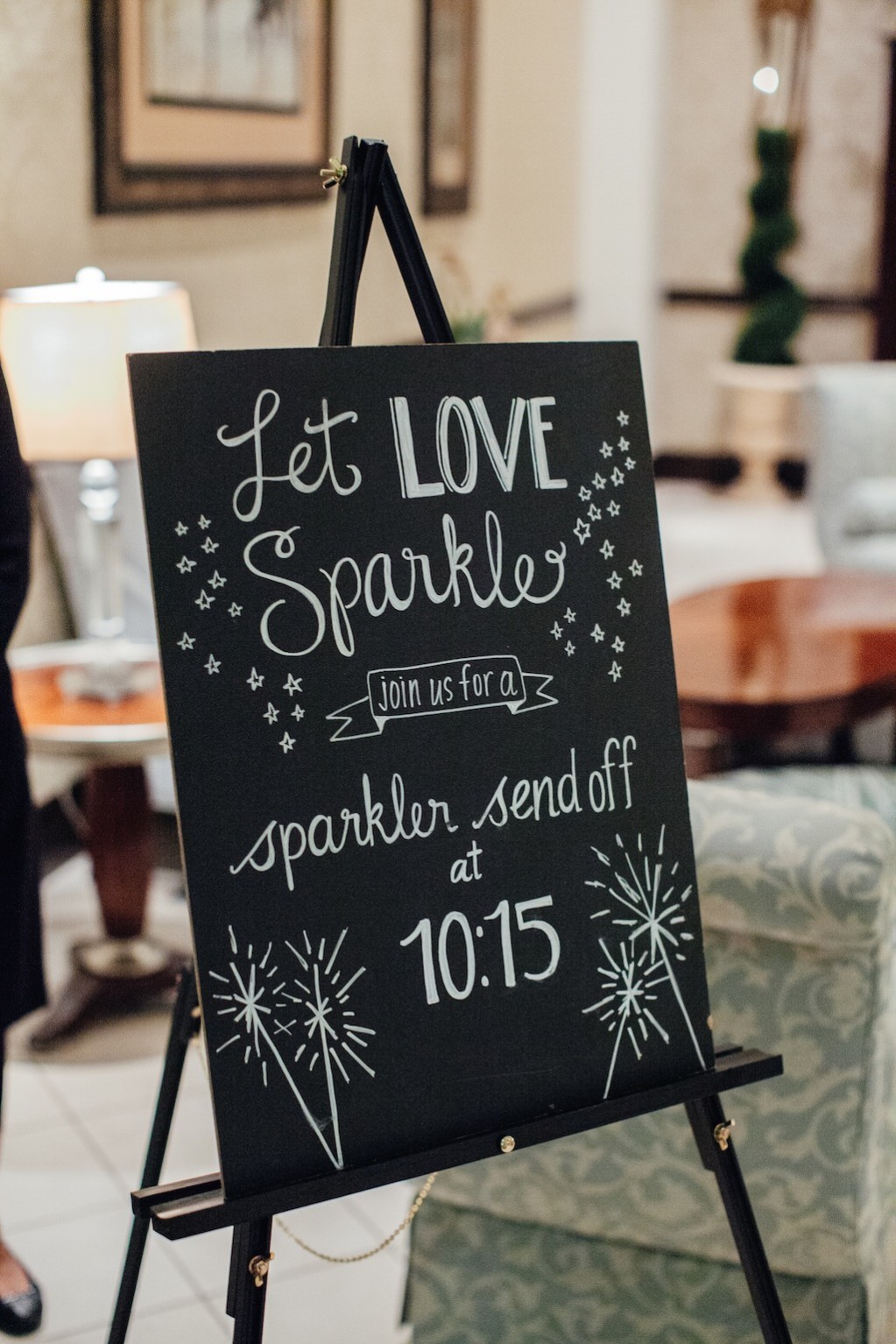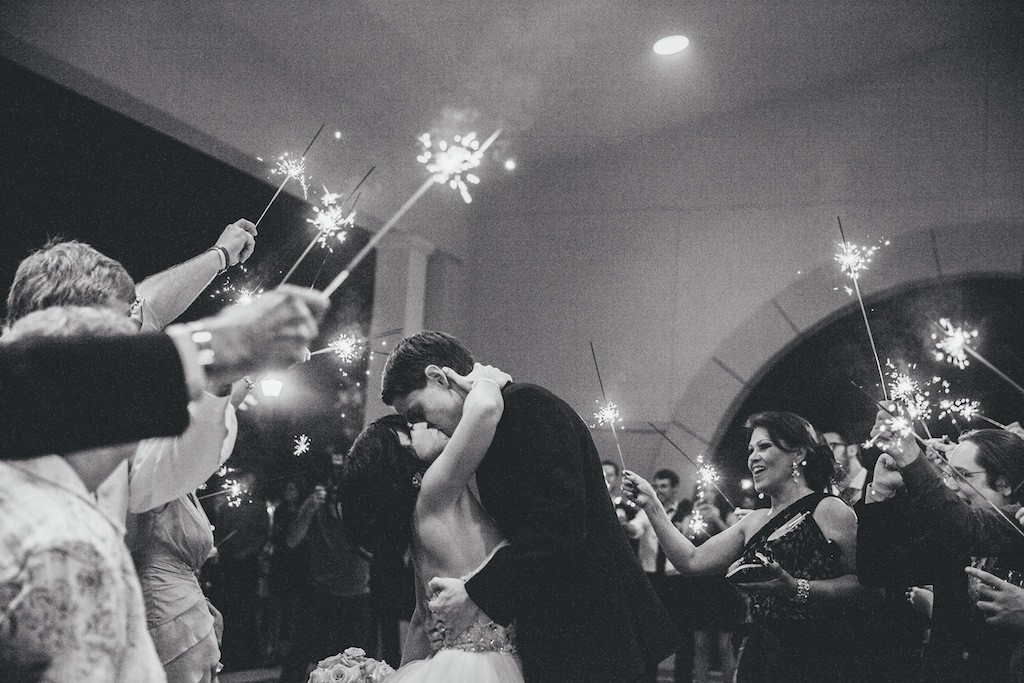 What advice would you give to other Tampa Bay Brides?
When it comes to the weekend of your wedding, take a big deep breath, and just relax! At that point whatever is going to happen is going to happen, and all of the countless hours of planning and preparing have come to an end. It's time to enjoy and take in every single moment you have dreamt up throughout the entire engagement period!
Don't lose sight of what the entire weekend is all about, and if you can do this, you are sure to have the most perfect and surreal weekend of your entire life.
Venue: The Palmetto Club at FishHawk Ranch
Photographer: Jake Ford Photography
Videographer: Voila Cinematic – Glenn Warren
Florist: Northside Florist
Caterer: Puff N' Stuff
Rentals: A Chair Affair
Cake: Sweet Tweets Cakery
Band: Phase 5
Officiant: Rev. Ray Cameron and Pastor Mark Farrell
Invitations: Wedding Paper Divas
Wedding Dress: Maggie Sottero – Esme
Bridesmaid Dress: Bella Bridesmaid – Bill Levkoff Style 323 *Preferred Marry Me Tampa Bay Vendor
Makeup: Makeup by Lindy
Hair: Cliff Frias and Brian Graham